Decorated Life is reader-supported. When you buy through links on our site, we may earn an affiliate commission. Learn More
10 Types of Living Room Windows
When it comes to remodeling or building a house, homeowners have many big decisions to make, including what type of windows to use.
And while the size and placement affect how much light a window lets in, there's more to consider. When choosing a window, you need to think about style, functionality, energy efficiency, and cost.
Here are ten types of living room windows that might work for your home.
Save Your Budget with a Single Hung Window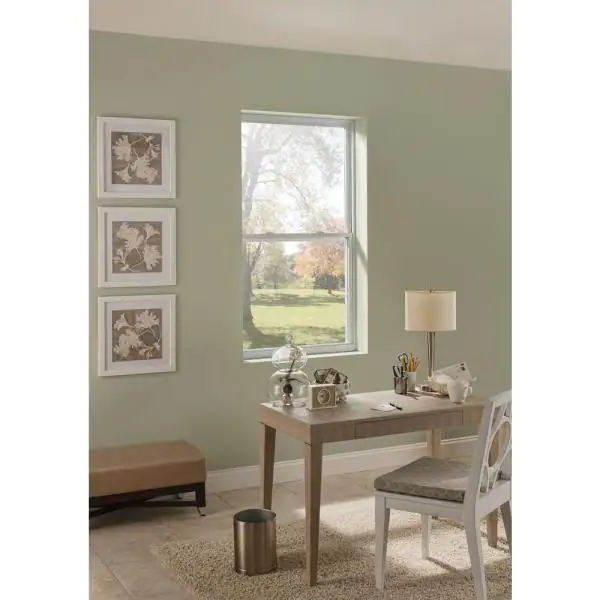 A single-hung window is a good fit if you're working with a tight budget. This type of window has two sashes, but the top is stationary.
Even though these windows are generally less expensive, they're still durable and energy-efficient. The biggest downside is that they're harder to clean and don't provide as much ventilation.
Stick with a Simple Double Hung Window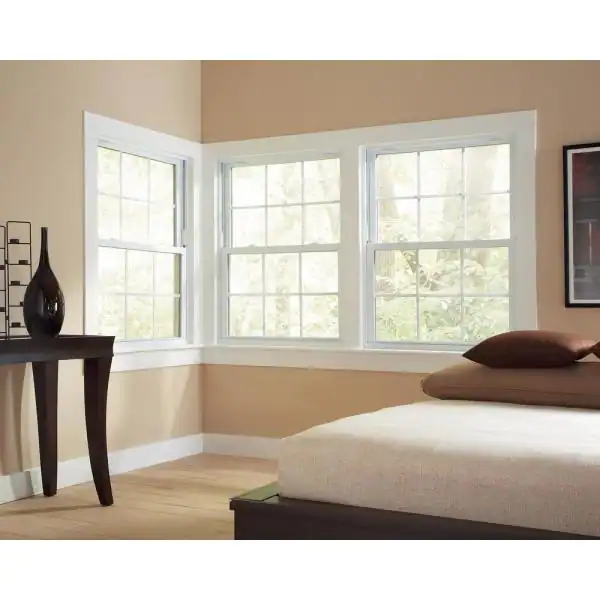 Double-hung windows have two sashes that both move vertically. They are simple windows that builders most often use in new construction and come in tons of sizes and designs.
The windows pictured are from Home Depot. They are a durable vinyl that's very energy efficient and come with or without grids.
Create a Focal Point with a Picture Window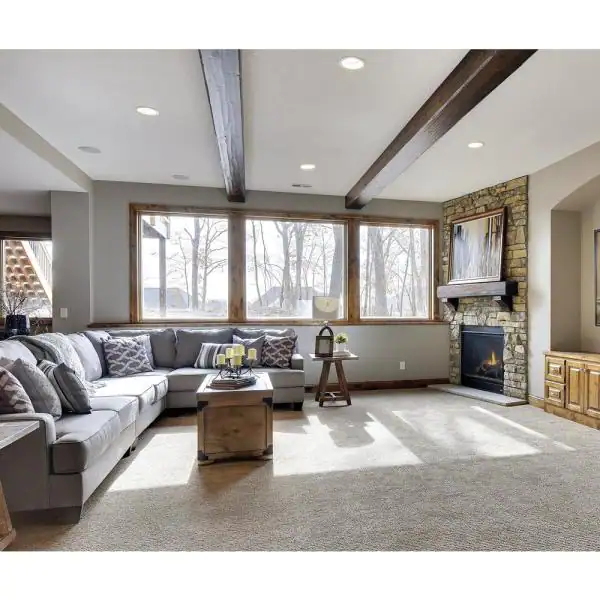 If you want to create a focal point, the picture window is one of the best window styles for the living room. These windows allow a ton of light to come through, and you can get them in any size.
Picture windows are stationary – they don't open or close. Instead, they consist of a sheet of glass encased by a wood or vinyl frame.
Install a Bay Window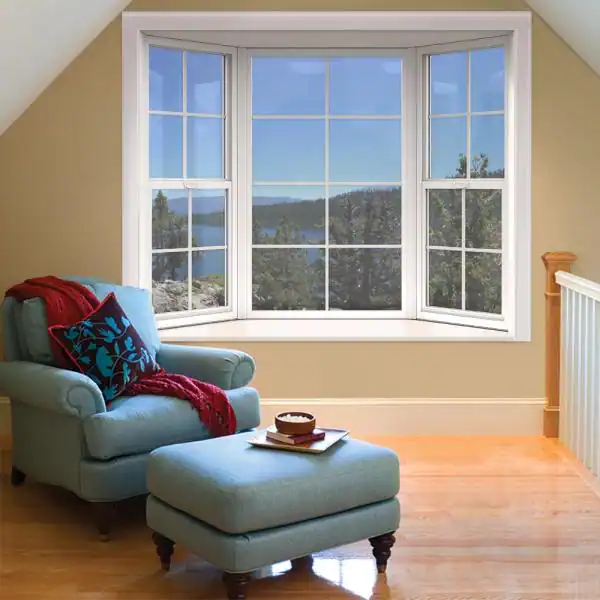 If you're looking for a large living room window, bay windows are worth considering. They feature a design that slightly protrudes from the house, allowing plenty of light and adding a fun detail to your living room.
You can find bay windows in single hung and double hung options. They also come in many encasement designs and with or without grids.
Accent with an Awning Window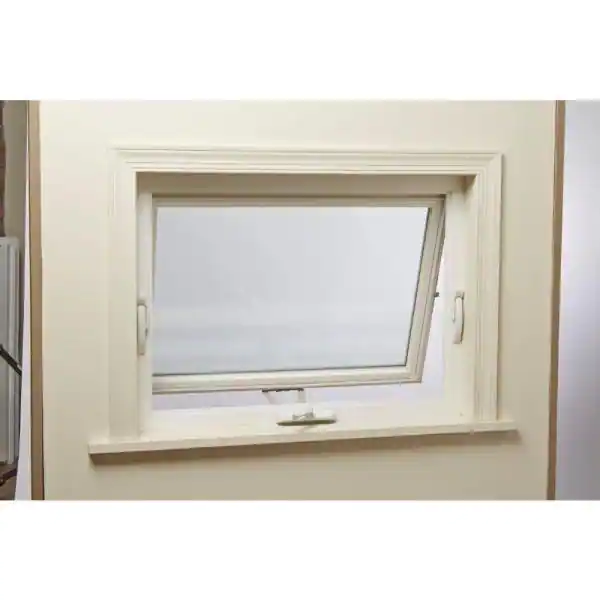 Awning windows work on a crank. The crank extends the window out, allowing for ventilation. These windows are best for small, awkward places where standard windows don't fit.
You can get awning windows in many shapes and sizes. They come in fun designs that can mimic ornate glass or look sleek and modern.
Let the Light in with Large Sliding Windows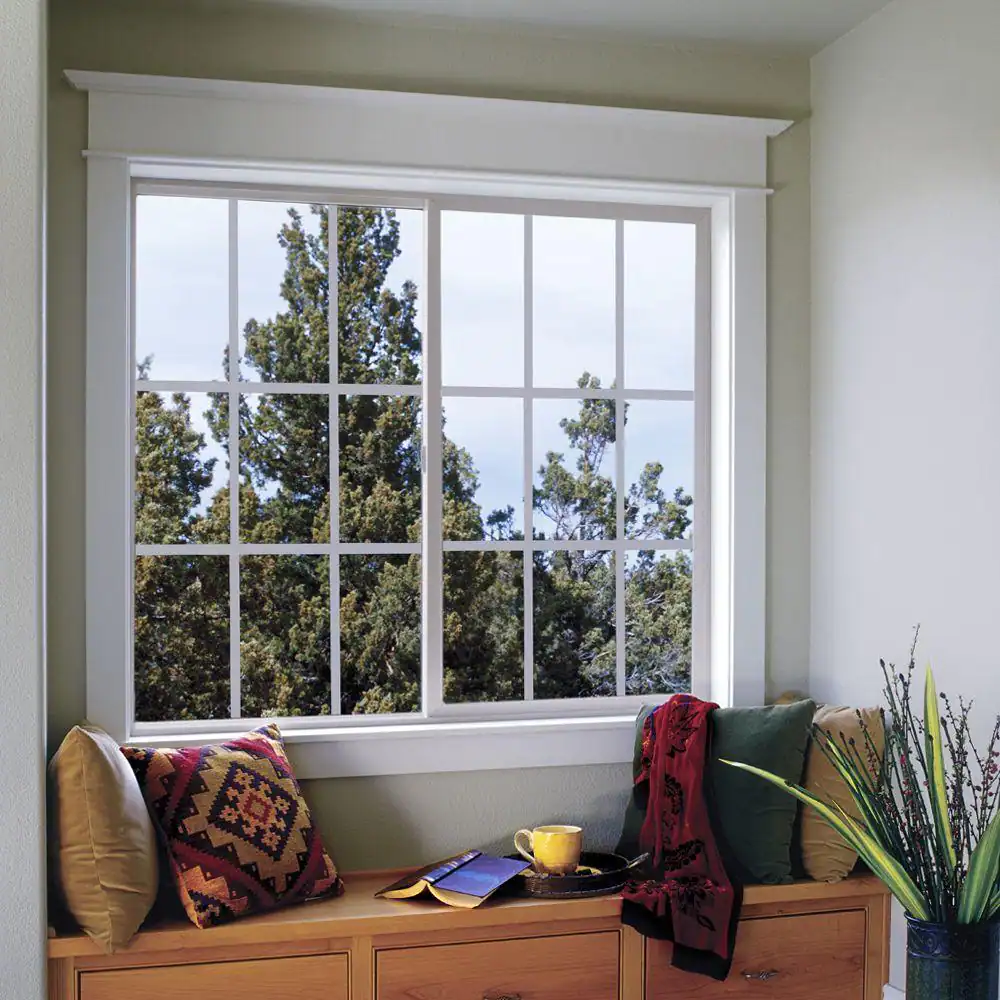 Another front living room window to create a focal point is the sliding window. These are a great alternative to picture windows if you want something that opens.
Sliding windows come in all shapes and sizes – you can even choose which side of the window you'd like to slide open.
For One Story Homes, Consider a SkyLight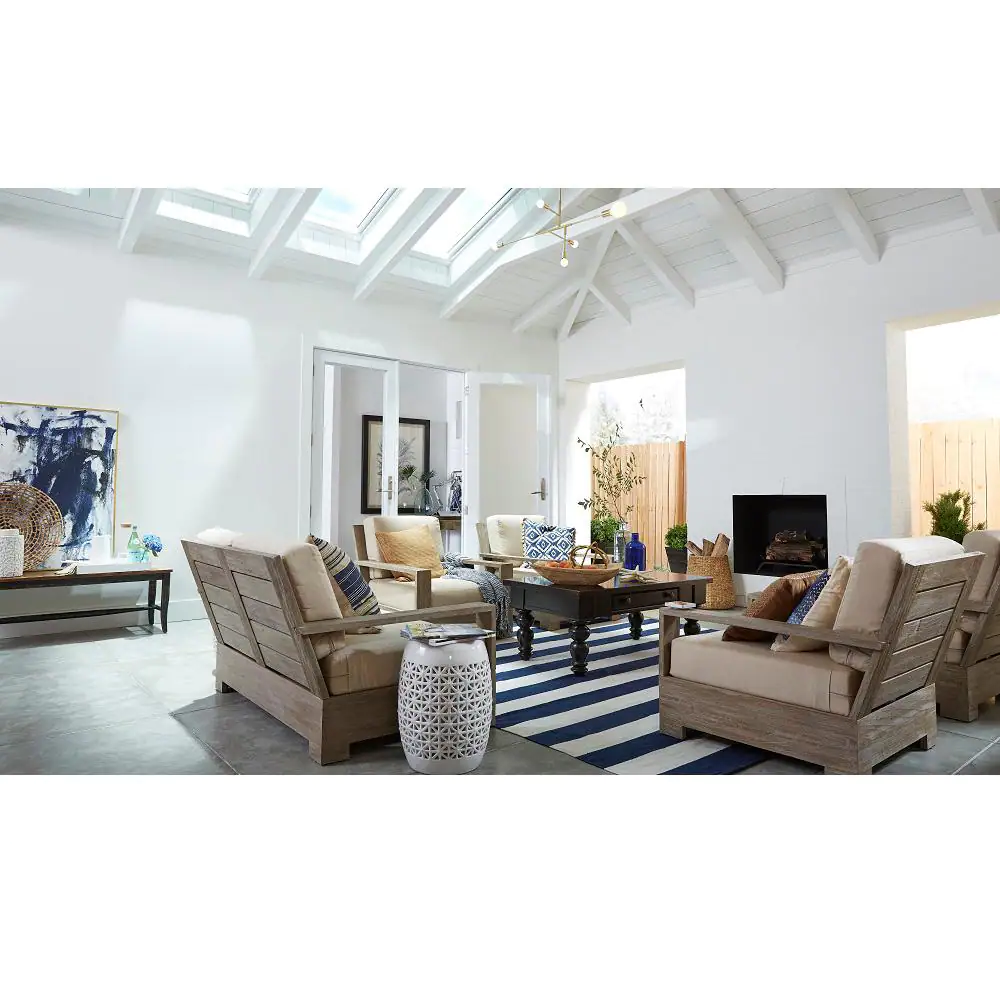 If you have a one-story home and want to fill your living room with light, consider adding skylights.
These skylights from Home Depot are made with a special coating to keep the glass clean for longer. They have a 10-year "no-leak" warranty. You can use one or two of these to let light in or create a row to make a statement.
Consider Easy to Open Casement Windows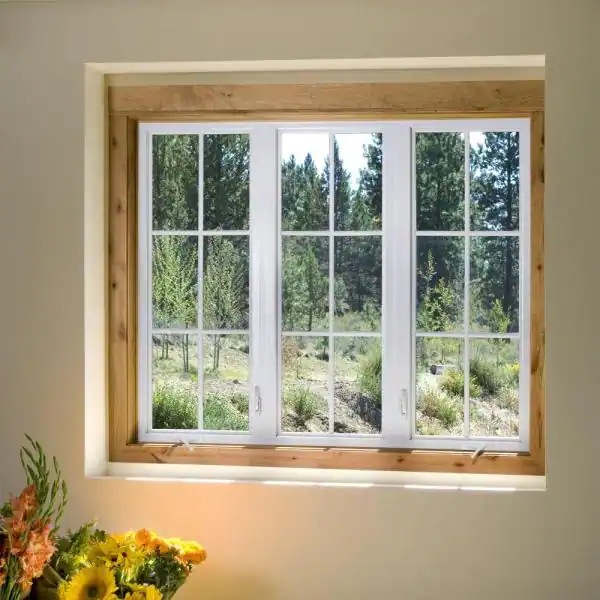 Casement windows are another type that works on a crank. When you use the crank, one side of the window swings open and shut like a door.
Casement windows come in many sizes, and you can use as little as one or combine several for a large focal point in the living room.
Use Shaped Windows for a Traditional Touch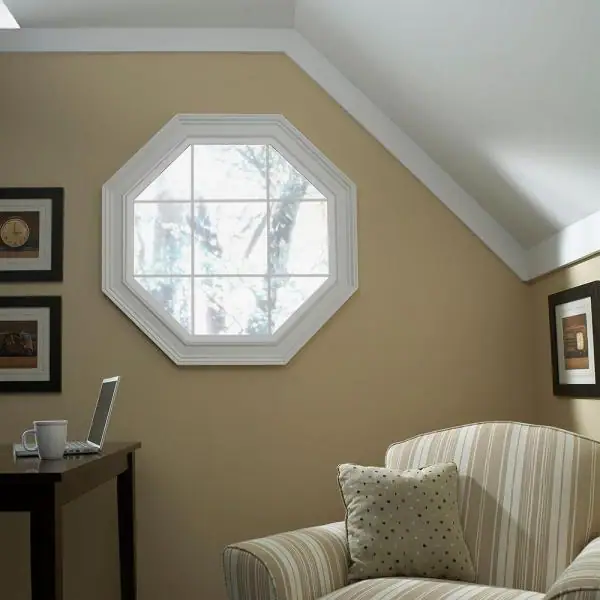 If you have a traditional home, skip the awning windows and use shaped windows for your accents. Something like this octagon shape will add style while allowing light to filter in.
You can find these accent windows in many shapes and designs, including octagons, hexagons, circles, and half-circles. They generally don't open but are perfect for accenting your larger windows.
Skip the Vinyl and Go with Wood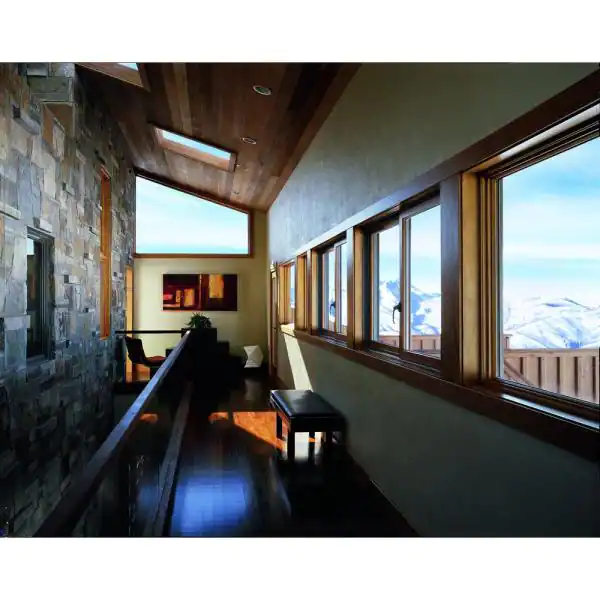 If you live in a rustic or historical house, vinyl might not be the best fit for your living room. Instead, consider wood.
These wood windows from the Home Depot are gliding and open horizontally. They're weather striped and eco-friendly. If you don't want gliding windows, there are plenty of other options in a single or double-hung style.
Final Thoughts
Choosing living room windows is a big decision. The type of window you choose will affect how your living room looks and your home's curb appeal.
Consider a large picture or bay window if you're trying to create a focal point. You can accent with double or single hung windows. Or, if your house is a traditional style, go with an arch.