Decorated Life is reader-supported. When you buy through links on our site, we may earn an affiliate commission. Learn More
What Color Rug for a White Tile Floor – 13 Ideas
When you have a white tile floor, there are a lot of options for area rugs. White is a great base for many colors, whether you want to go with something neutral and subtle or dynamic and colorful.
Check out these 14 ideas for area rugs for white tile floors. No matter your style, budget, or size of the room, an area rug can improve your room's aesthetic and vibe. And you're sure to find a design from this list of rugs for white tile floors that will appeal to your tastes.
Go Light with Handwoven White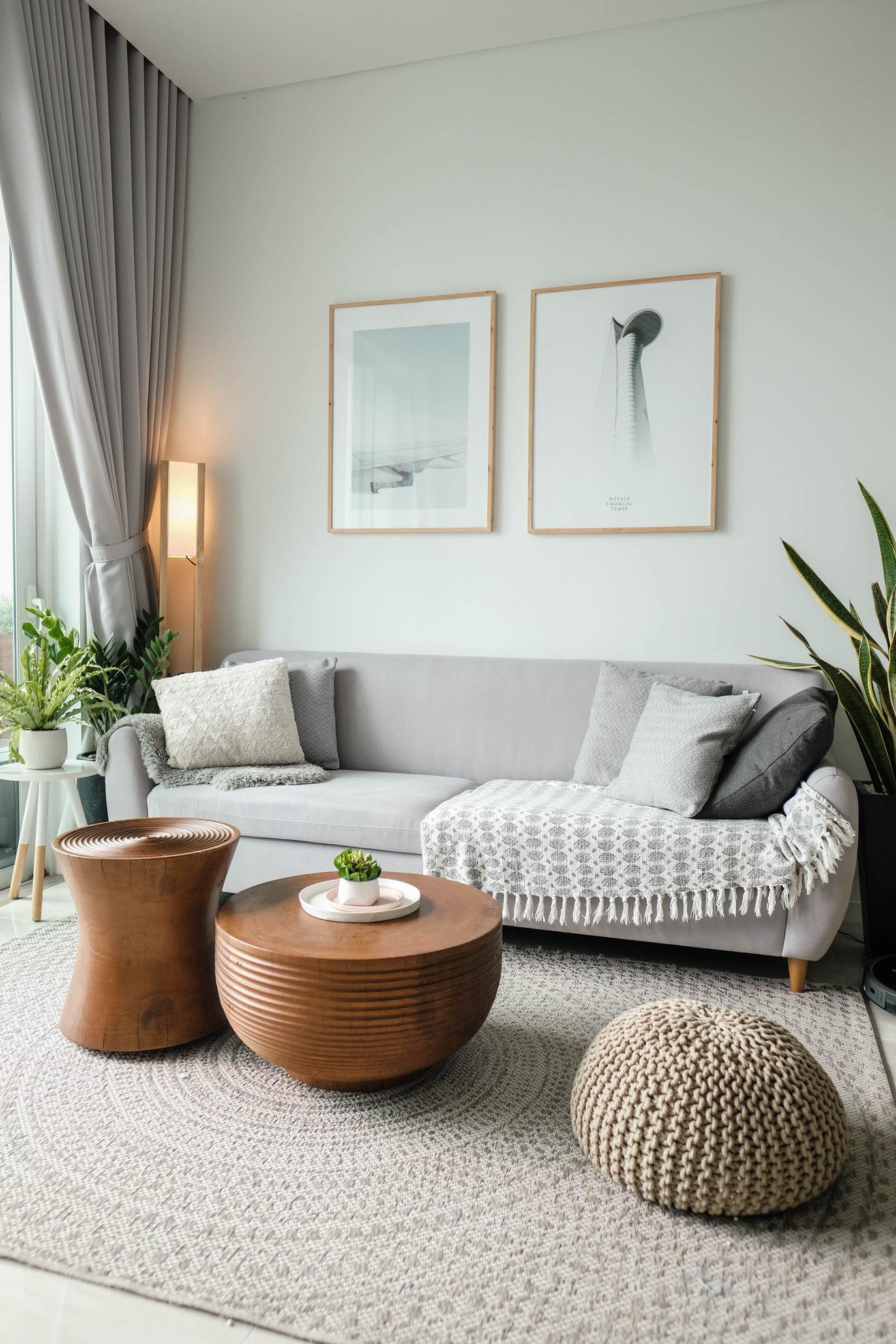 You can enjoy a cozy, comfortable environment by covering your white tile floor with a textured, cotton, and jute area rug in a plush pile of white, cream, ivory, or beige.
Pairing a natural, light-colored area rug over the brightness of a shiny white tile floor can prevent the large expanse of open space from looking too sterile and unwelcoming.
Roll Out the Round in a Rust and Dust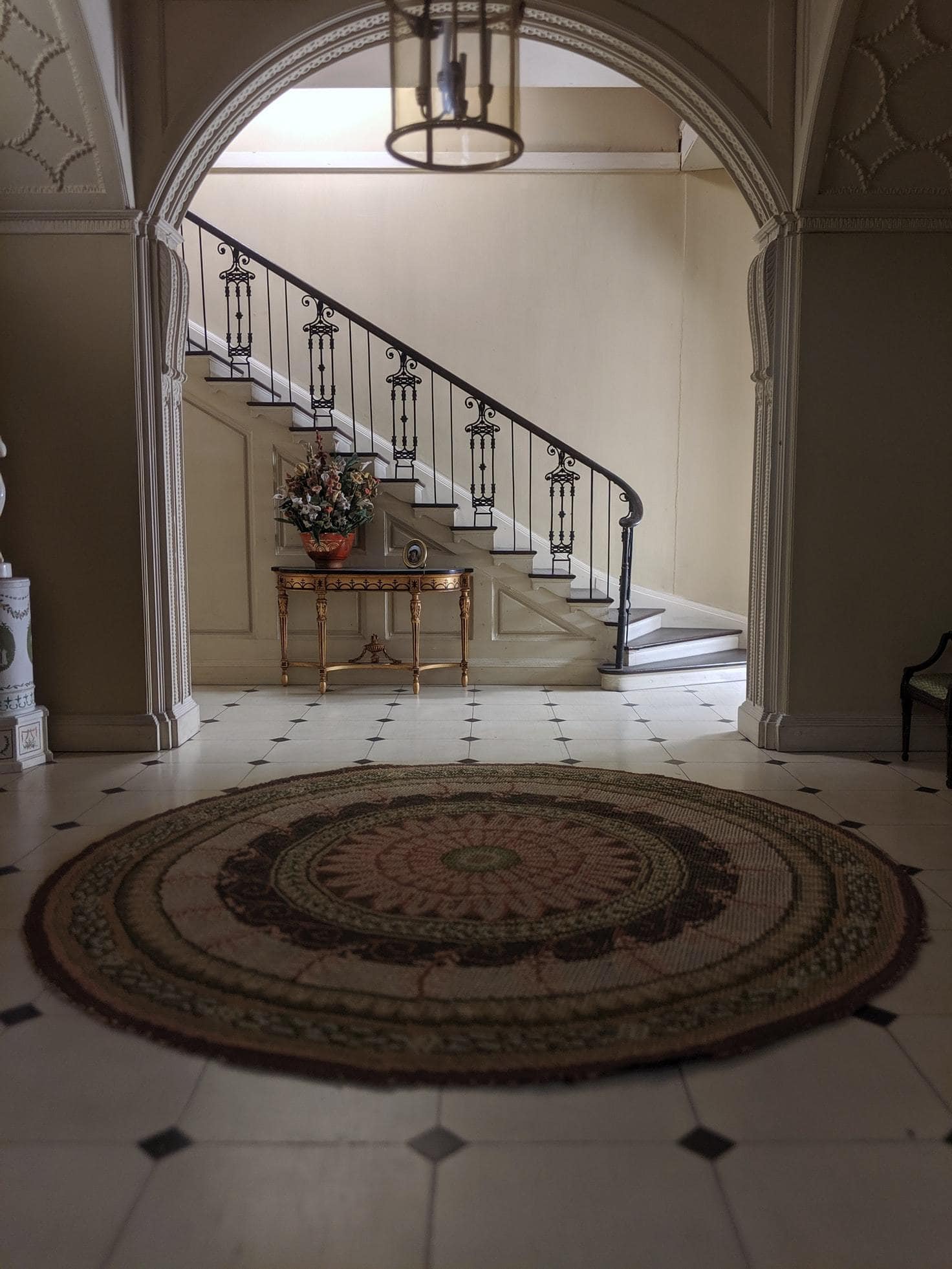 When most people think of area rugs, they picture a massive rectangle of fabric. But why not have some fun with your design and consider a circle-shaped carpet to cover your white tile floor instead?
While you can go with a solid color print, we love the look of a round rug with a stylish medallion center stage in faded colors like rust, tan, and brown sitting atop a dusty blue base, surrounded by a decorative border of orange, gold, and brown.
Bold and Blue Could be Right for You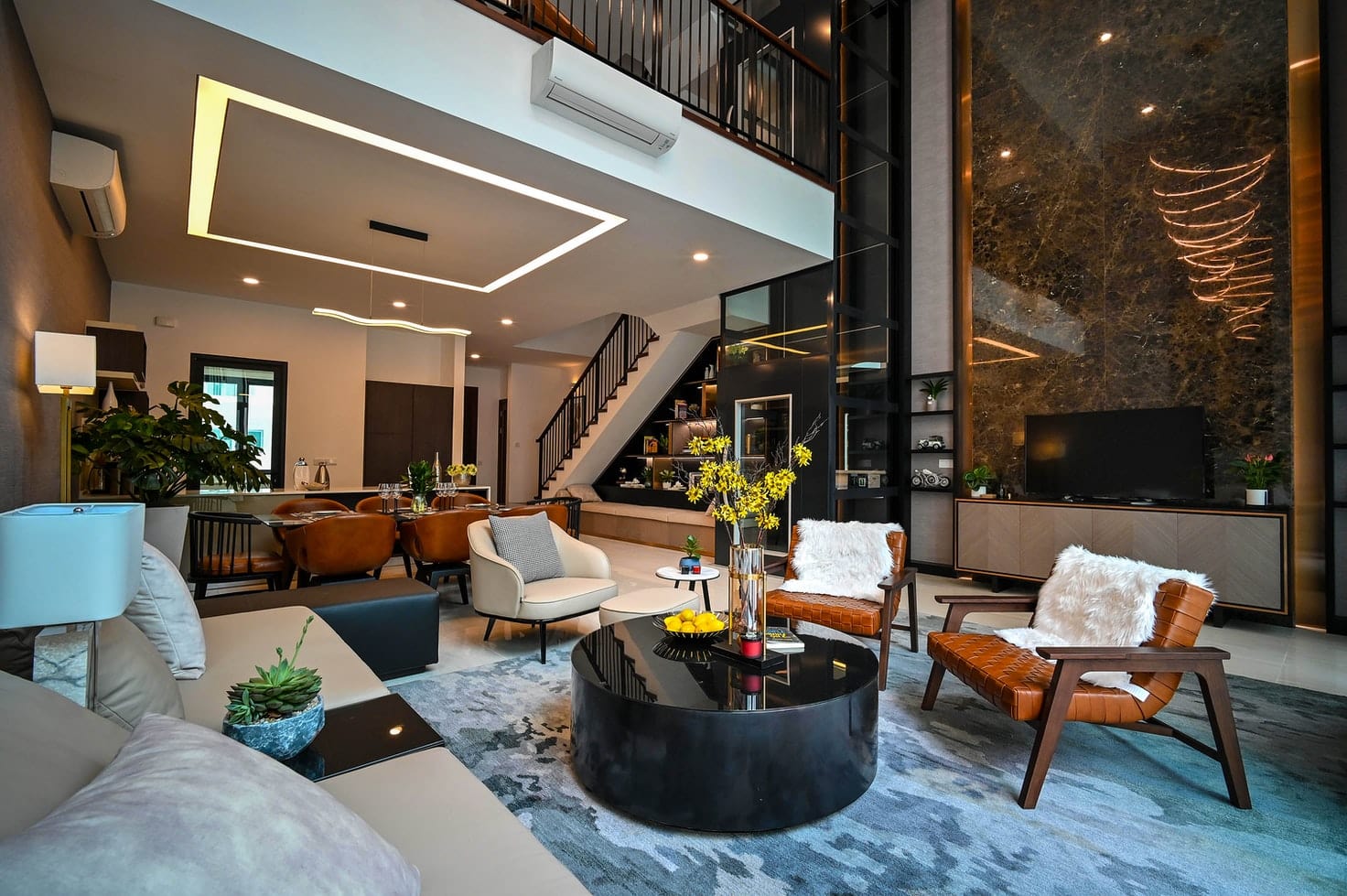 Another great color choice for area rugs that go over a white tile floor is blue. How awesome does this floor look covered with a carpet of blue and white watercolor swirls?
This area rug does not have a traditional design. But the random swirls of color – resembling a bunch of different paints spilled together and haphazardly smeared – can give life to any white tile floor. And best of all, every rug from Ruggable is machine washable for easy cleaning!
Using a Red Area Rug on White Tile Adds Contrast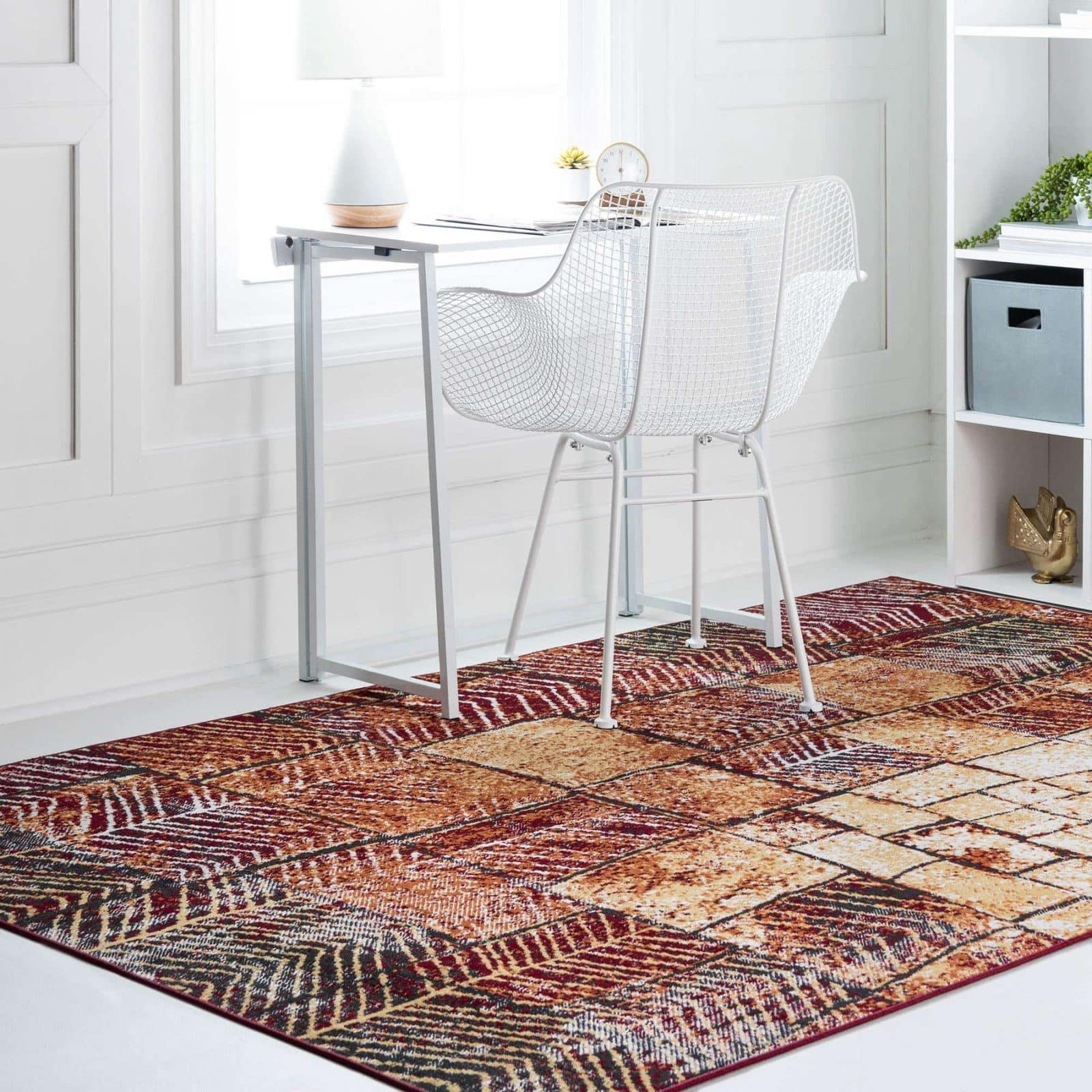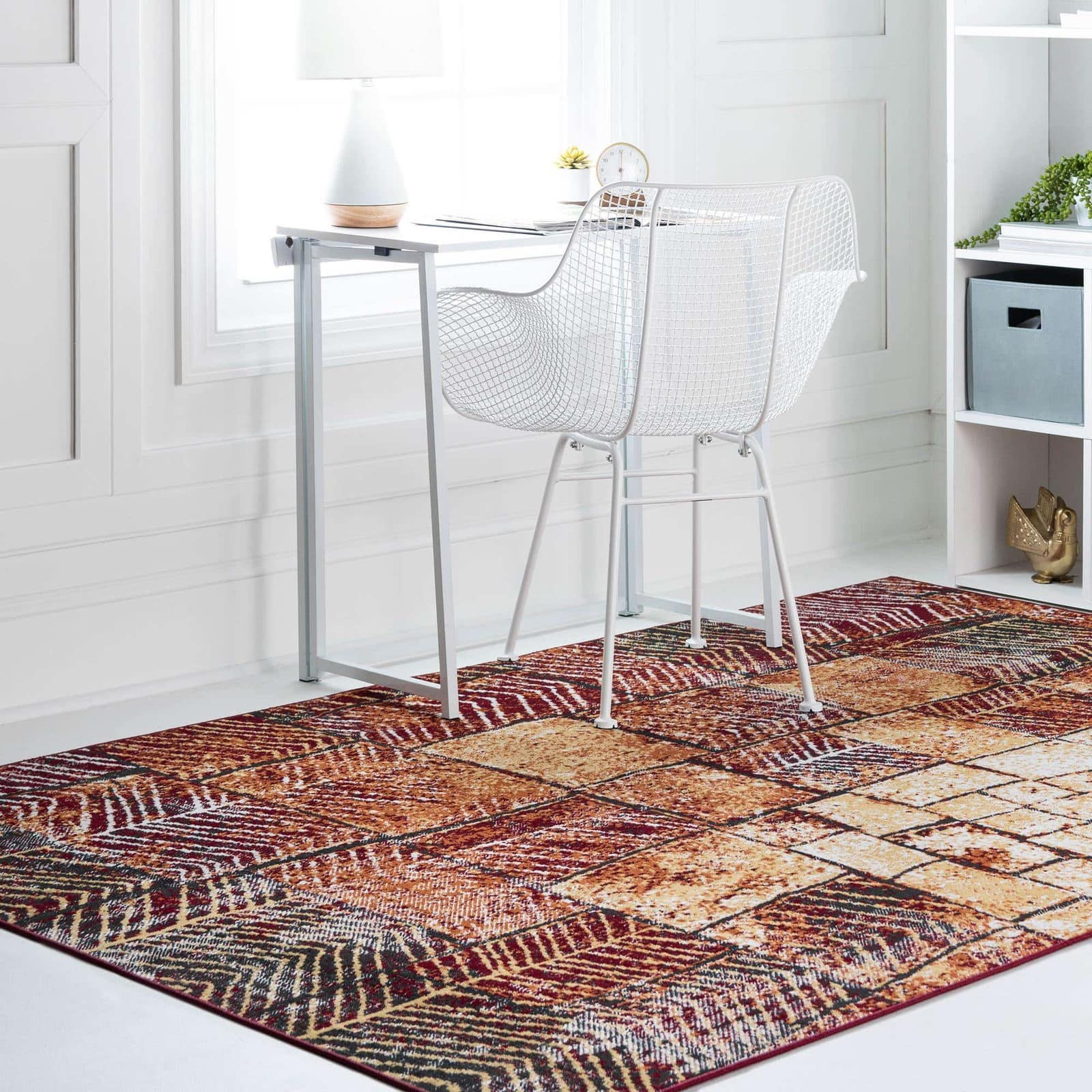 If you want to get a real statement made on your white tile floor, aim for something bold, like this rug in dark rust red, gold, orange, brown, and ivory.
This rug features contemporary abstract designs that will give your white floor major character without being too busy that it looks tacky.
Find a Rug Fluffy and Shagtastic in Brown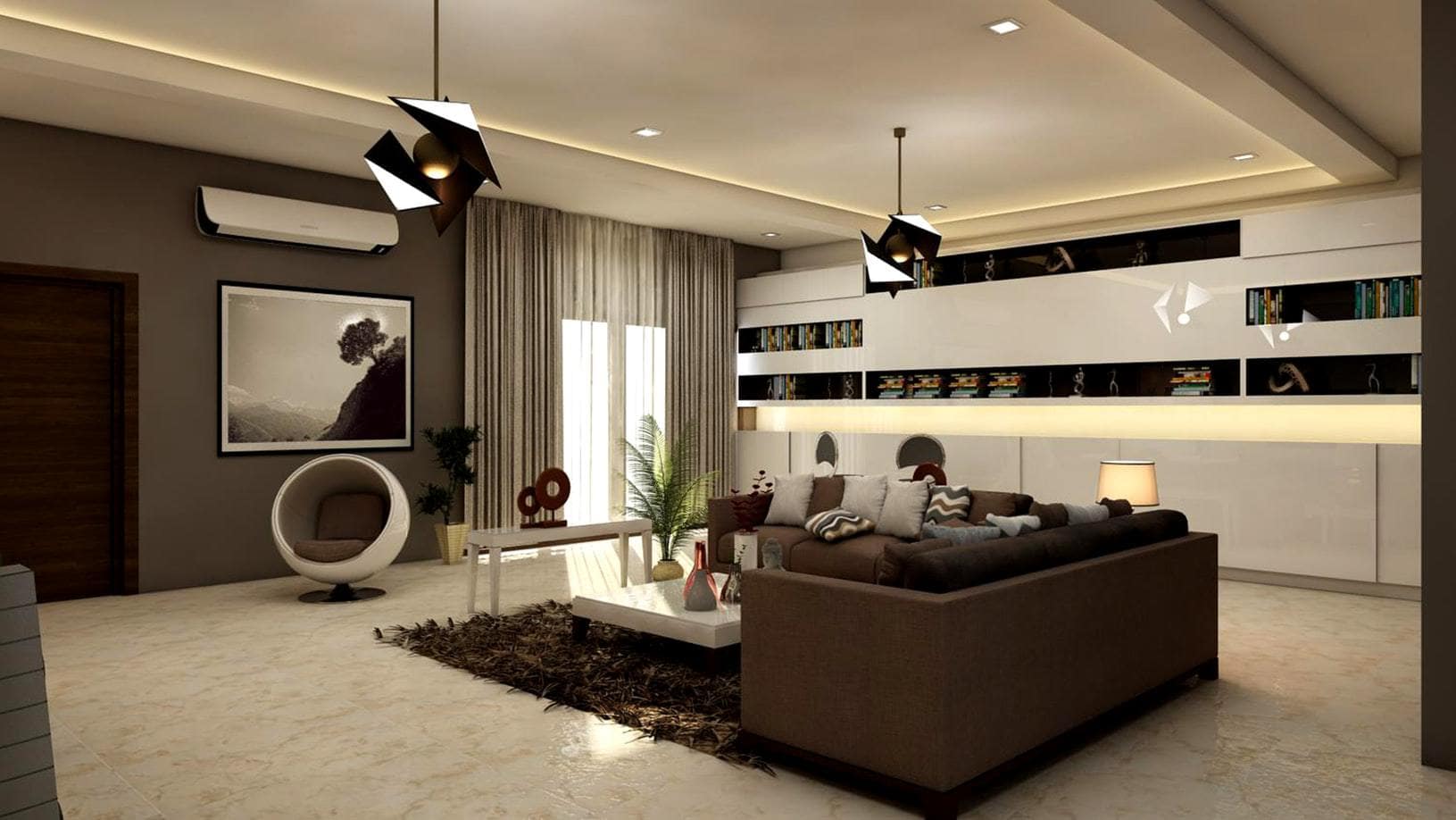 Adding a thick pile shag rug in a rich brown can warm up the coolness you often get when using stark colors like white.
And the long soft fibers mean your feet will be toasty and comfortable, which is part of why shag rugs are such a treat for just about any room in the home.
Make It a Malibu Multi-Color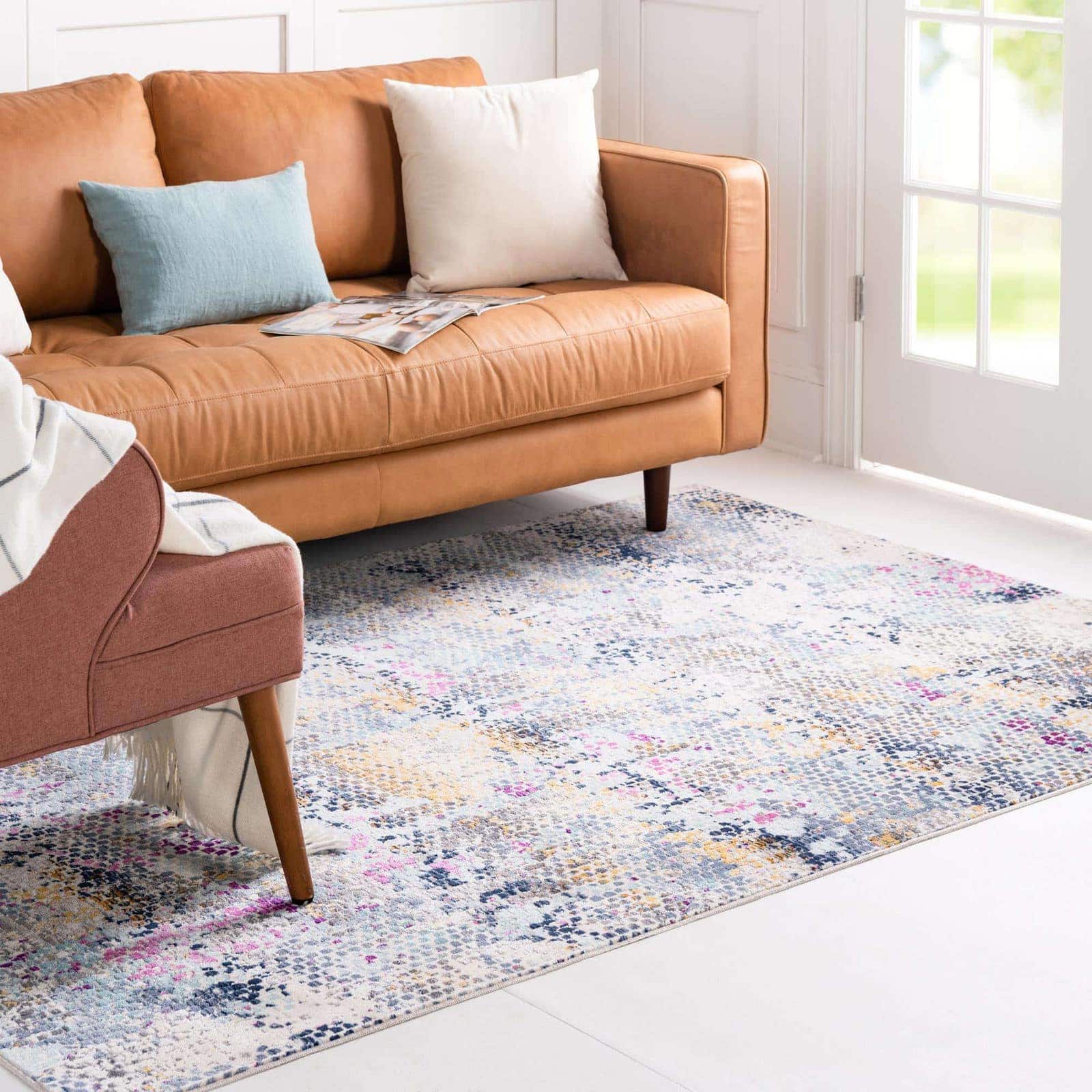 While we are all convened here to discuss the best color for a white tile floor, we're going to deviate slightly with this one by not recommending one color.
Instead, go for a multi-colored rug, like this area rug, which has hues of pink, ivory, blue, gray, light blue, and multi combinations for a fun, modern, and stylish sight.
G – O – Let's Go Geo – In Black, White, and Gray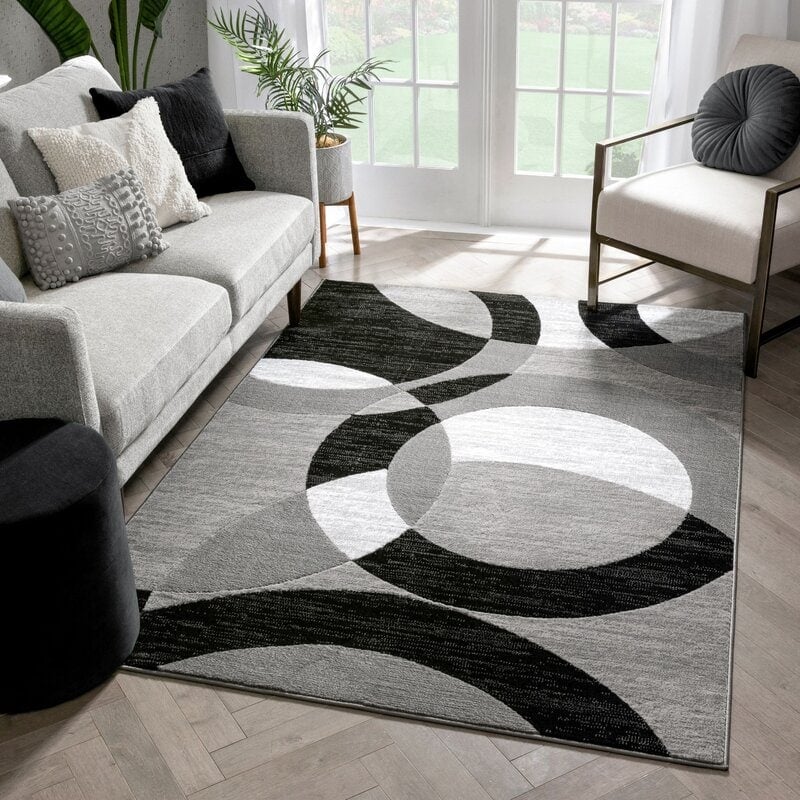 Another option for white tile floors in a modern style is to choose something with some contrast while also having some shared similarities.
Check out this bold yet elegant geometric print area rug in black and gray with a few traces of white to balance the look, so it's not in-your-face bold.
Say Vintage with a Burgundy Oriental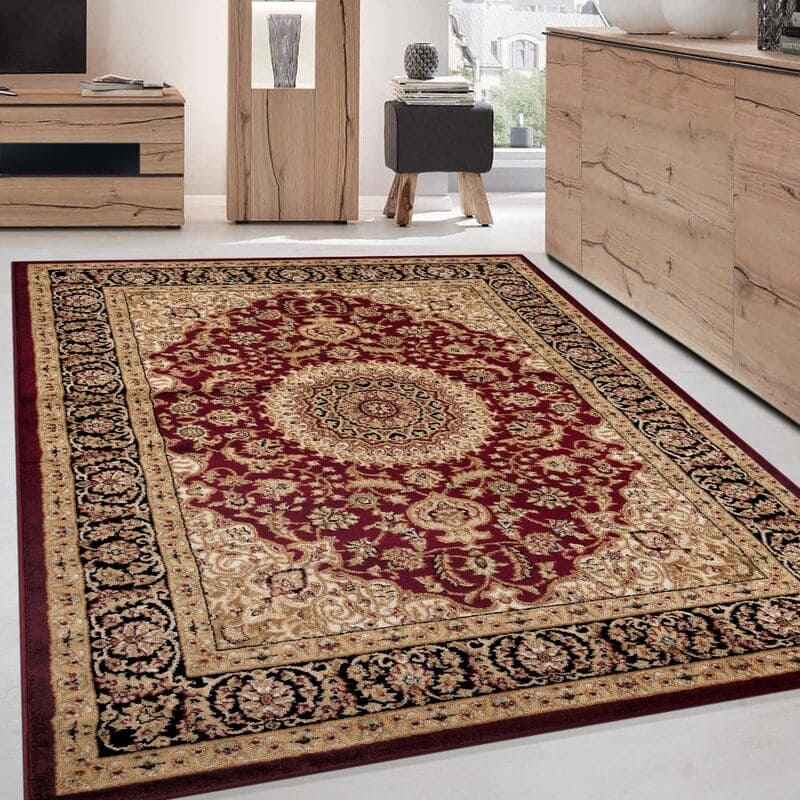 If vintage traditional is more up your alley, you can never go wrong with an oriental style rug. And for a real-deal feel, look for a classic burgundy style.
The intricate detailing of gold, black, and cream patterns help this area rug scream legit with a charm that never goes out of style (as long as you don't mind something that seems a bit more formal).
Be All About That Abstract – in Multiple Colors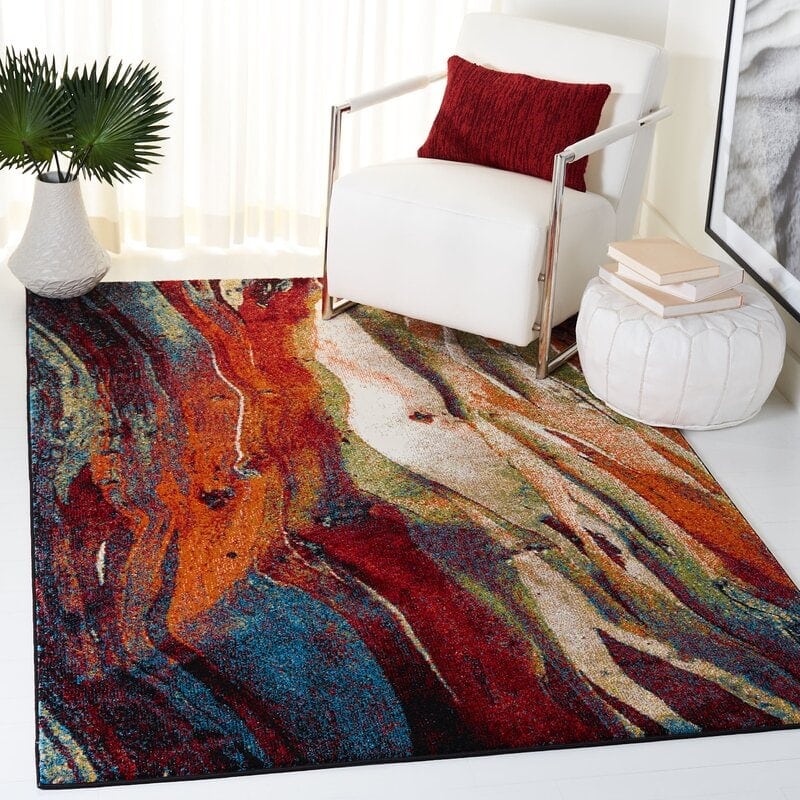 Abstract designs often evoke passionate responses from people, whether deep feelings of love – or hatred. But like them or not, it's easy to color coordinate with abstracts because there is so much color variation.
If you're an abstract addict with an obsession for dynamic colors, you'll appreciate the charm and appeal of this mishmash of different colored streaks in shades like red, orange, blue, purple, white, and brown.
Create a Contemporary Setting with a Hi/Lo Shag Scroll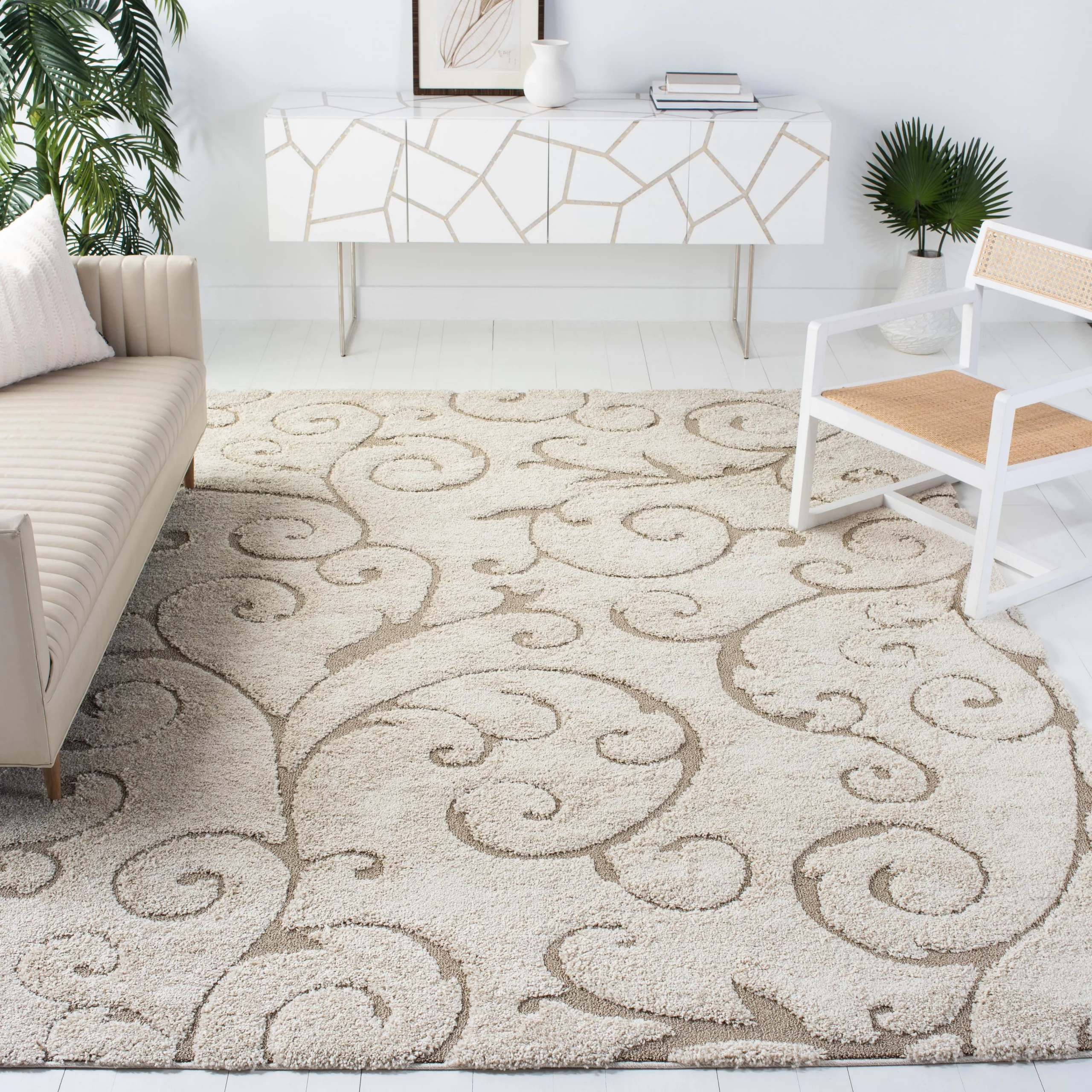 Looking for an area rug that's classy and visually stunning without being too much? Consider the comfy plushness of a high pile carpet with low pile details carved into the fabric.
Such is the art of this beautiful rug in a soothing high pile in an ivory color with beige threaded low pile embroidery. Placed over a white tile floor, you'll have the perfect blend of contrast to keep the similar tones of the light colors from being too dominant and washed out.
Go Natural and Neutral for the Entry with Basketweave Seagrass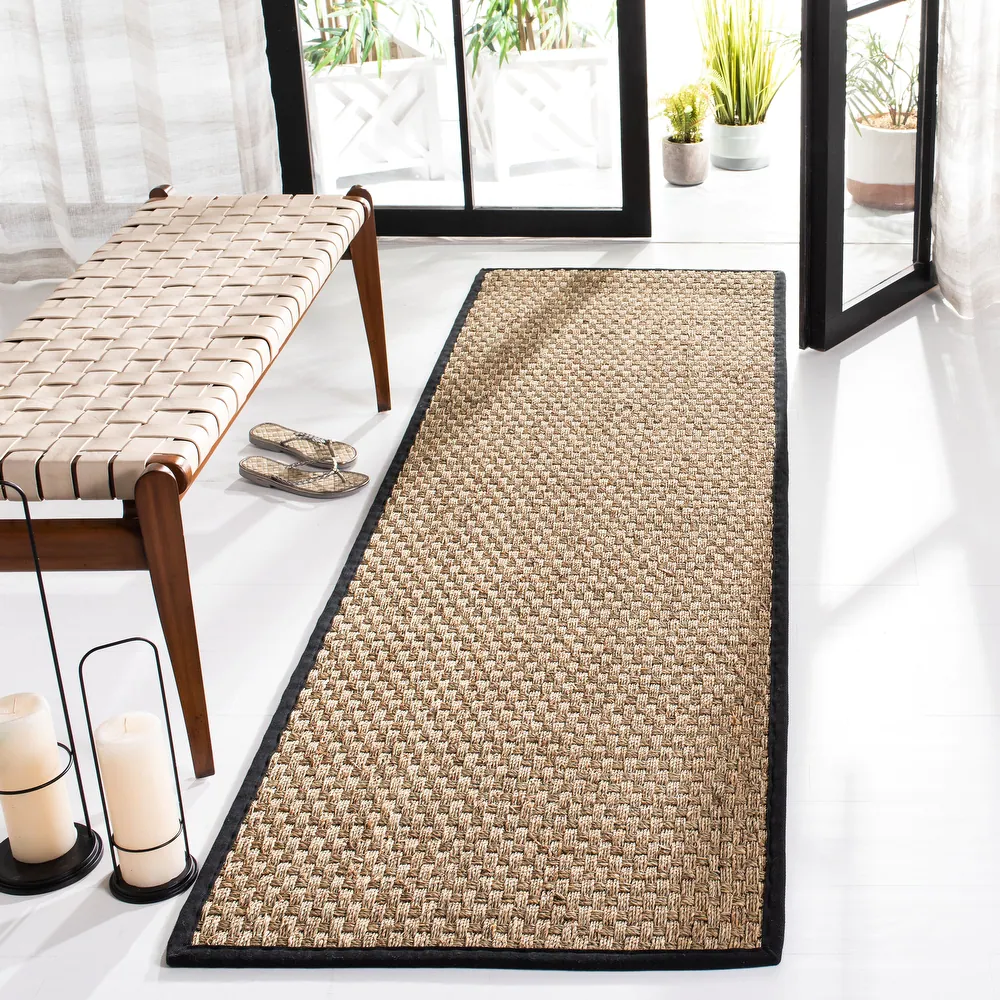 While many area rugs consist of fabrics that give the carpet a soft texture, you're not limited to only these materials. A more organic and natural choice is to pick a seagrass rug in a basketweave pattern.
The coarse texture of this woven rug might not be appealing if you prefer a thick, plush feel. But it's the perfect look and texture for a homey, chic vibe.
Think Light and Bright with Yellow Tassels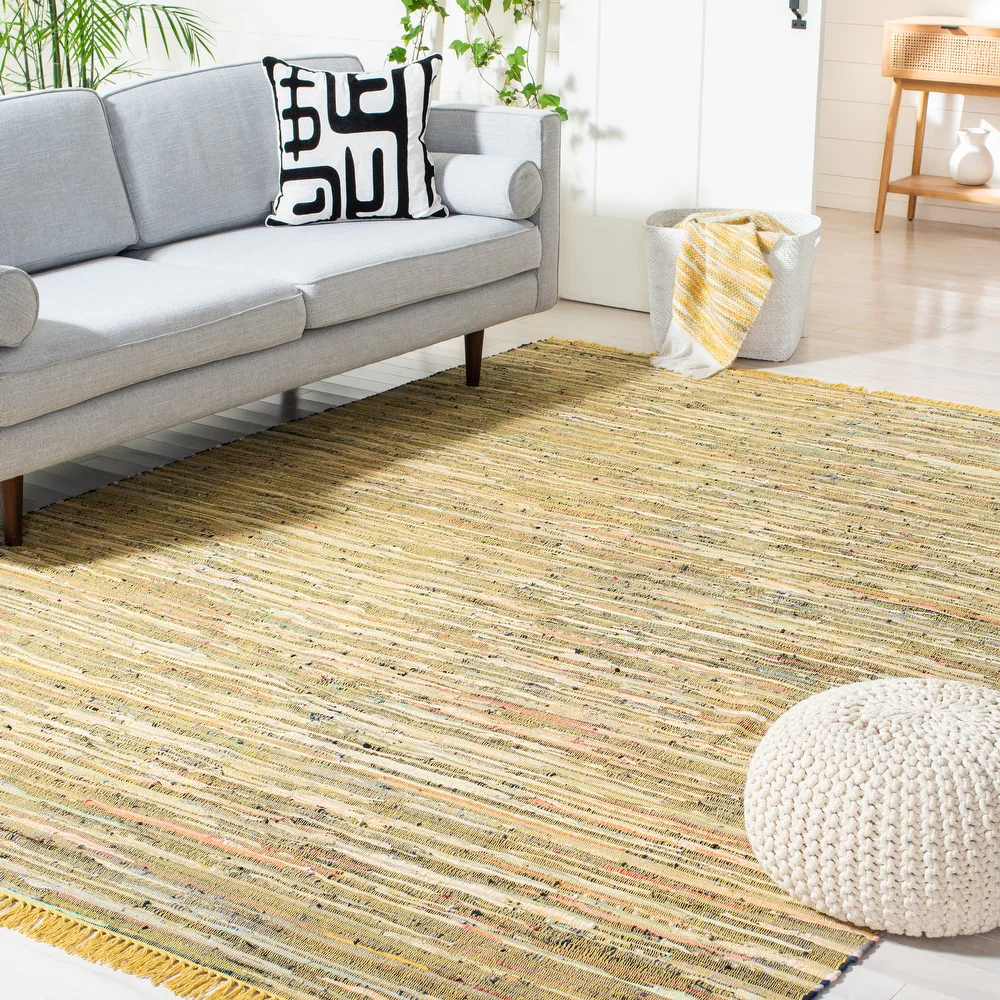 A white tile floor is the perfect blank palette for getting to play around with colors you might not normally have the bravery to try.
Like the powerful punch this cheery yellow area rug expresses, with multi-colored lines adding some contrast to prevent the yellow from looking too school bussy. And the yellow tasseled fringe screams boho chic.
Try a Trellis Print High Pile Piece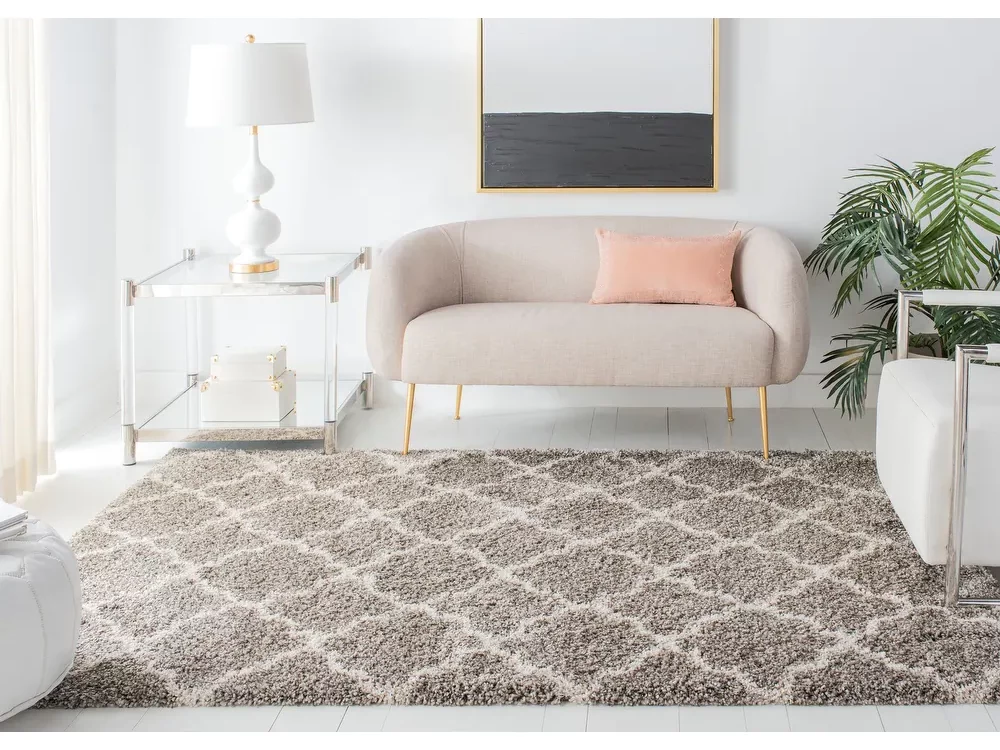 Our final idea for what color rug to use with a white tile floor is a stormy gray. But rather than going with a plain gray rug that can end up looking drab and dreary, look for something with a design.
We can't get enough of this gray high pile area rug in a simple yet classy trellis with a warm ivory outline. But if gray isn't your thing and you want something with a bit more pizzaz, we also like this rug style in a more dominant color like red, dark gray, navy, or slate blue.
Final Verdict
White tile floors are a fantastic base for a wide range of styles and colors for area rugs. Whether you prefer a solid print color like brown, white, or blue, or a design featuring a pattern in multiple shades, anything can go with white when done properly.
Which of these 13 design ideas for rug colors to use for a white tile floor is your favorite? Share with us in the comments.