Decorated Life is reader-supported. When you buy through links on our site, we may earn an affiliate commission. Learn More
10 Enclosed Stairway Decorating Ideas
Many people overlook the design potentials of the walls in an enclosed stairway. But if you're not using decor in your enclosed stairway, you're missing out on an outstanding opportunity.
Check out our ten favorite enclosed staircases decorating ideas to figure out what options there are available. Because the space can look dark due to the lack of windows, it helps to know how to brighten an enclosed staircase. We'll give you tips and narrow enclosed staircase decorating ideas.
Add a Light Large Print French-Inspired Wallpaper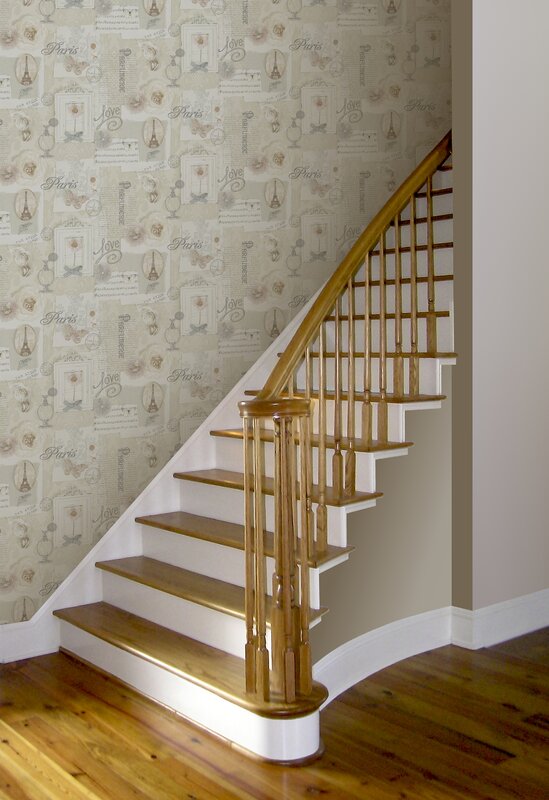 When decorating an enclosed stairway, wallpaper is a fantastic tool to incorporate. One of the biggest benefits of using wallpaper along your staircase is the material's flatness.
You have the creative freedom to choose a wallpaper of any texture and print design. But, you can get a better aesthetic with a wall covering in a large print of bright colors, like this French beauty with varying images and words in a light color theme.
Show Off Photos in a Family Tree Frame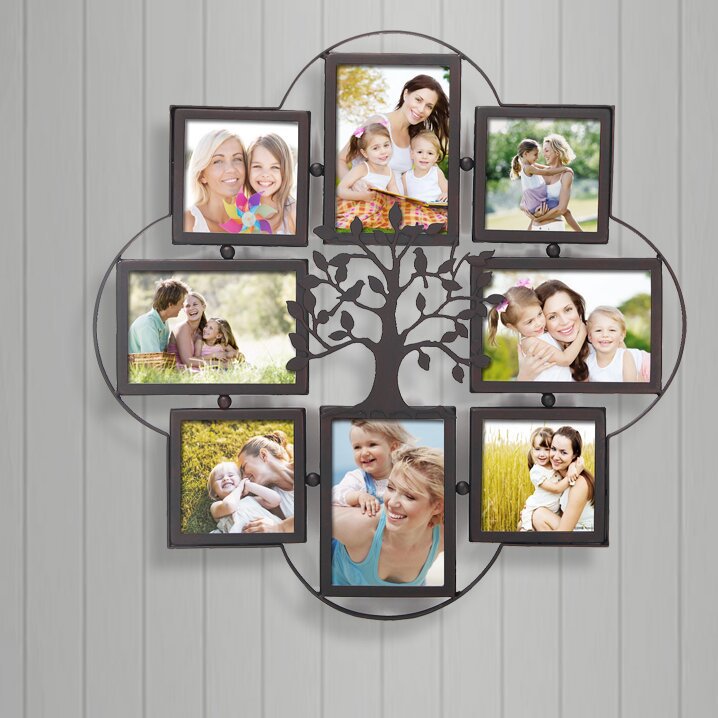 Another fantastic option for decorating enclosed stairs is to show off your family photos. There's plenty of ways to do this, but our favorite is with a decorative family tree collage picture frame.
When making a picture wall along your staircase, a good decorating rule of thumb is positioning frames at eye level with the stairs to create an elevated symmetry.
Add a Quartet of Eclectic Art to the Stairway Walls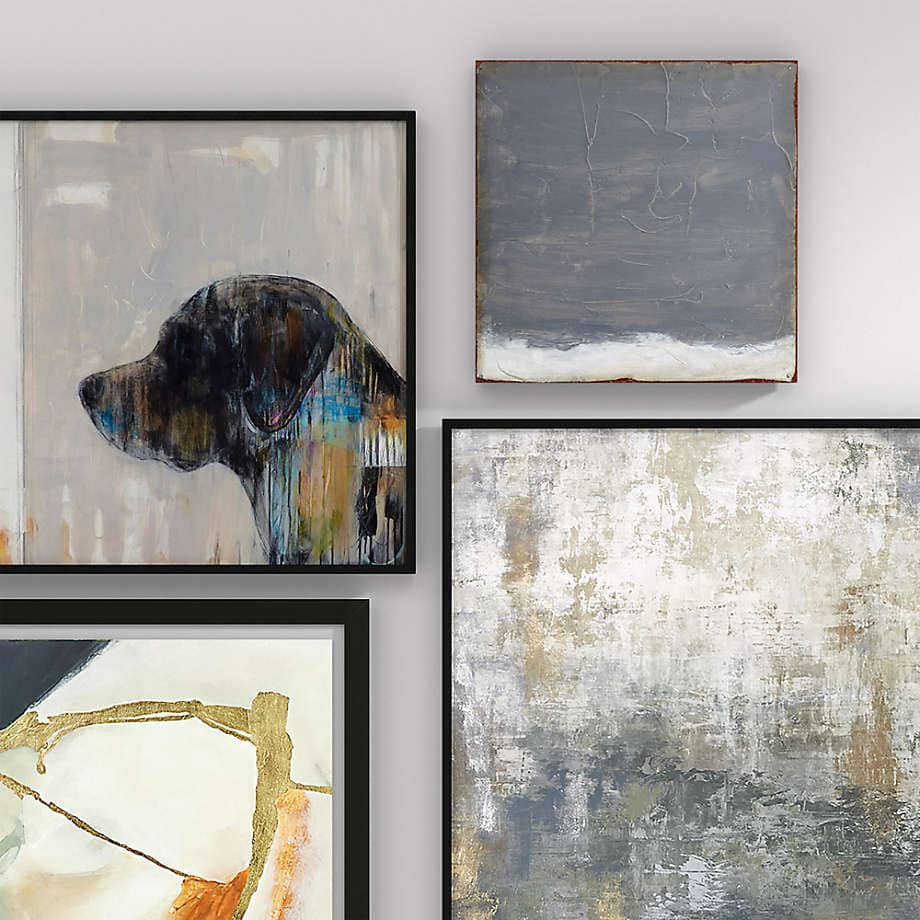 If arranging family photos along the walls isn't your desired aesthetic, you can hang an assorted collection of artwork instead.
We adore this quartet (four) of art prints ranging from expressive to neutral whimsy. Then, of course, there's also the colorful framed puppy picture. You can use these pictures to line the walls of your stairway to give color and style. And you can rearrange them for different looks for easy redecorating.
Rely on an Eclectic Mirror to Make it Bright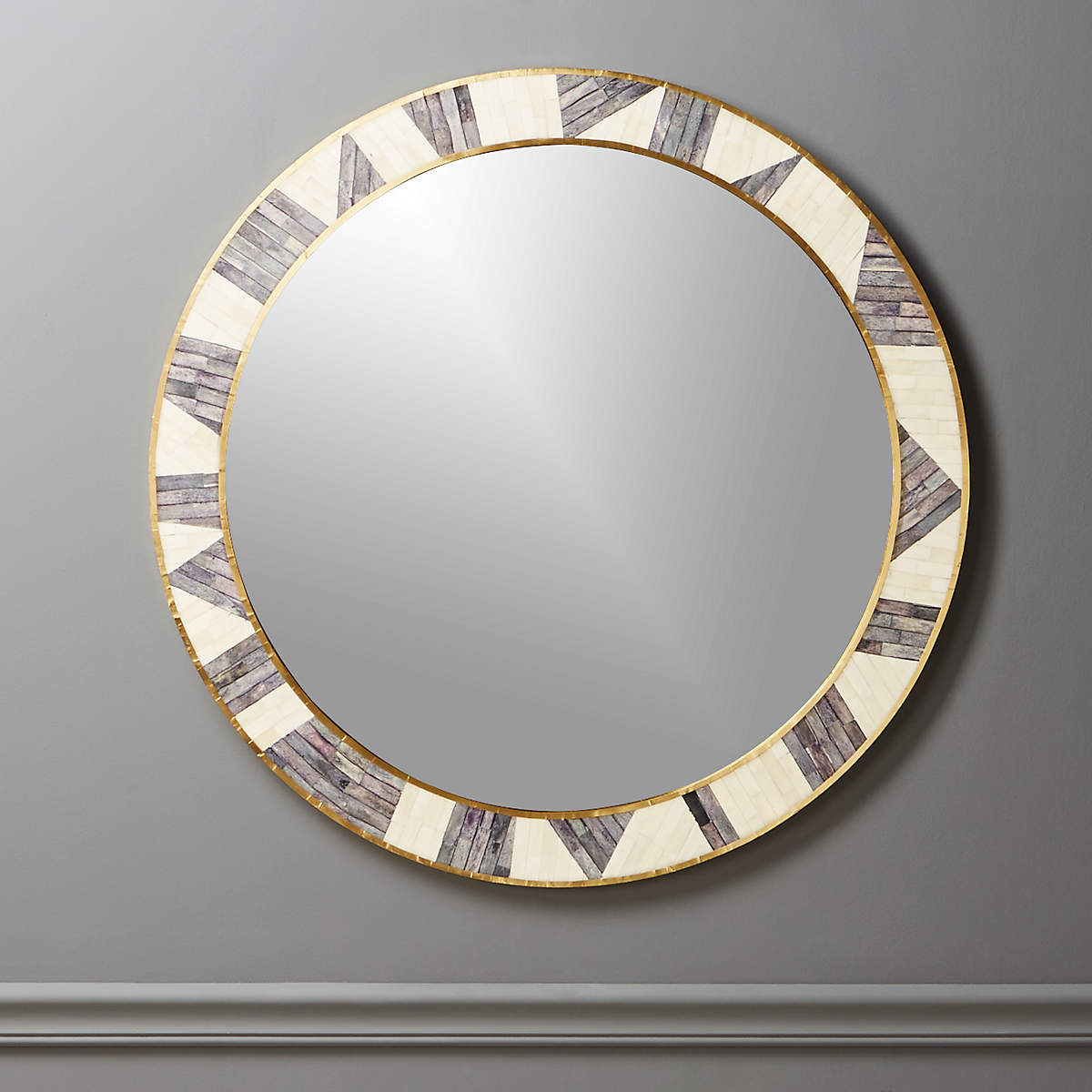 Enclosed stairways can look dark and cramped since there are no windows to bring in natural light. To make it look brighter, a fantastic optical illusion is to hang a mirror on the wall.
To keep things safe, choose a flat mirror that doesn't stick out more than 2″, reducing the risks of the mirror getting knocked off the wall. We love this round mirror with a mosaic bone inlay in gray bone and opalescent ivory wrapped in two thin brass bands.
Decorate Your Landing with a Similar Hanging Piece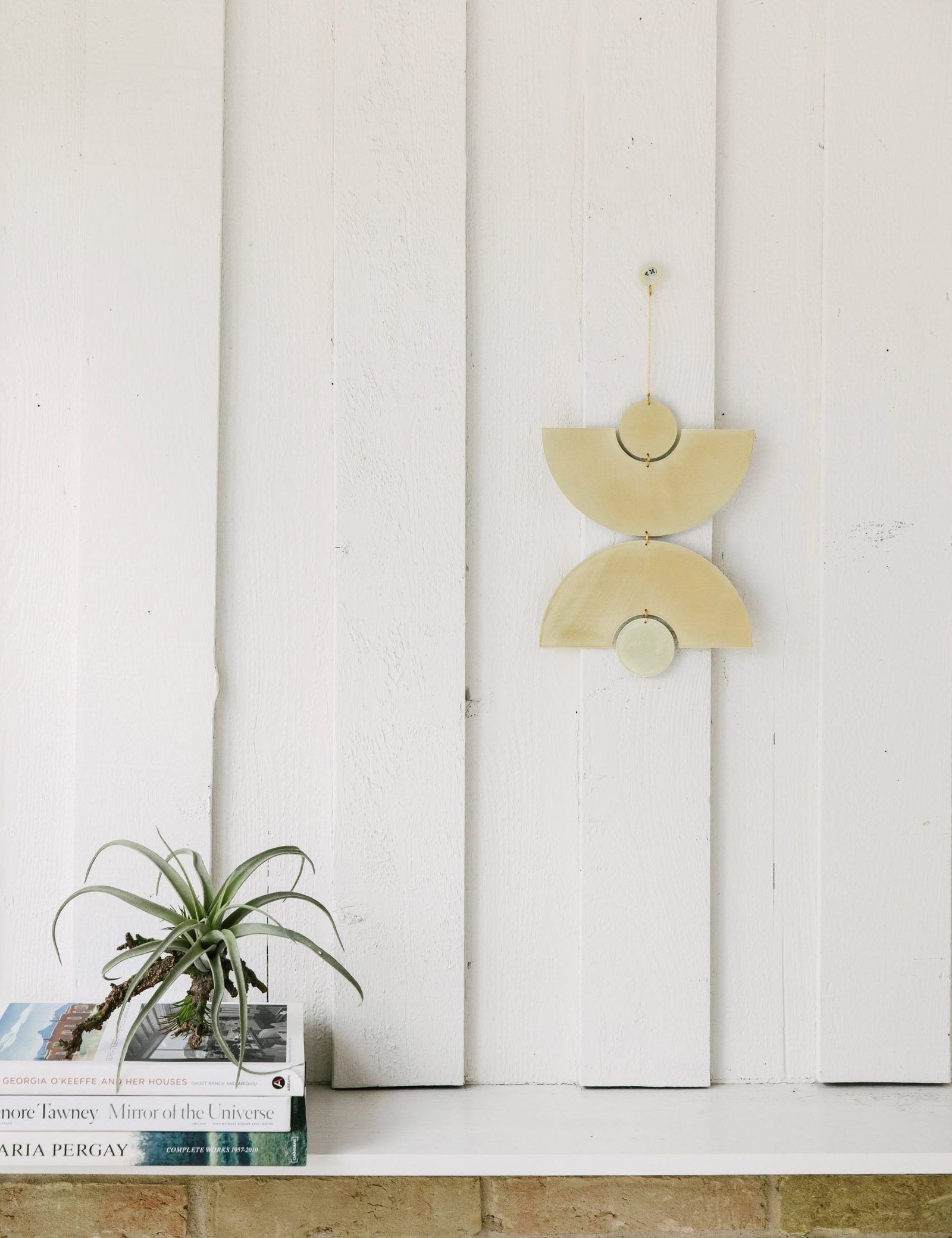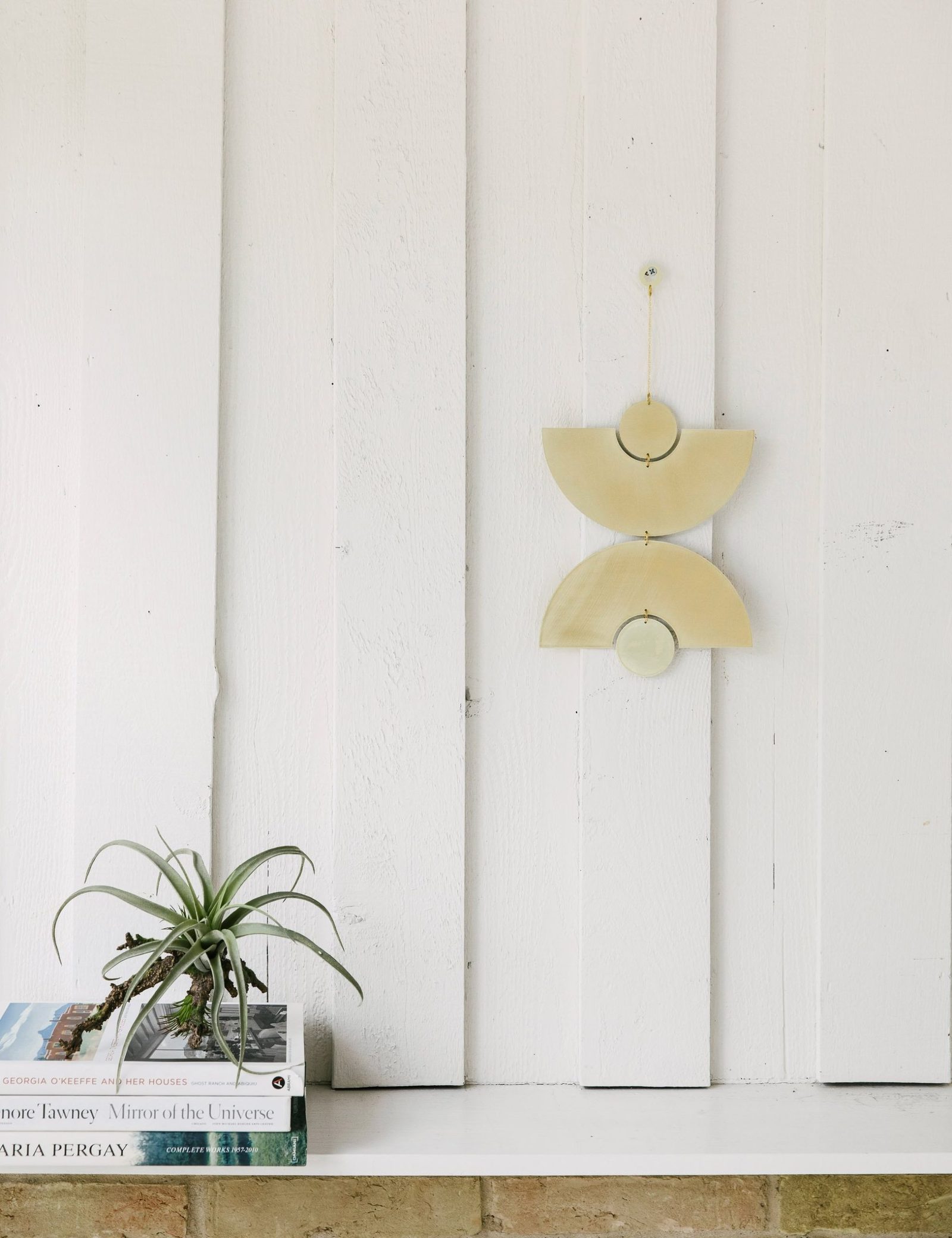 Many people like to decorate the landing area for the stairs, whether it's at the top or the bottom. If you enjoy a minimalistic, bohemian trend, you'll appreciate this wall-hanging decor piece.
But this dangling design's thin, understated simplicity is also excellent for enclosed stairs because it won't take up much space or protrude out of the wall and risk bumps or breaks. And the double arches surrounding simple circles add a pleasing geometric.
Lay Down the Family Ground Rules on the Risers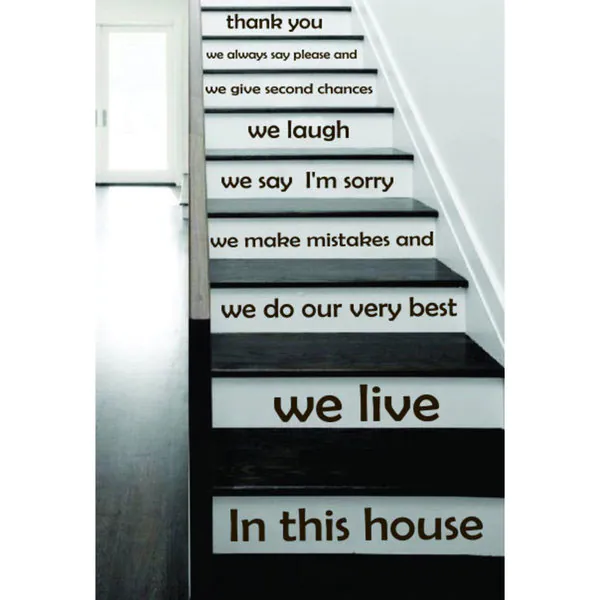 Your staircase is the perfect base for laying down the ground rules of the household, such as being compassionate, considerate, and understanding of others.
This quote decal is the perfect size and style to stick on your stair risers, giving the appearance of modern painted-on words in a contemporary black font.
A Shag Runner is Safe and Sassy
Stairs always pose a slipping risk to users who aren't careful. So adding a carpet runner to your stair tread doesn't just look fantastic. It also reduces the chances of slips and falls.
You can find vintage runners in one solid piece that you mold to the stairs and glue down. Or you can go with a modern version, which means that you have individual carpet panels that stick to the stair trend, like these white polka dot shag treads on a light brown base.
Frame Pics and Art in Matte Black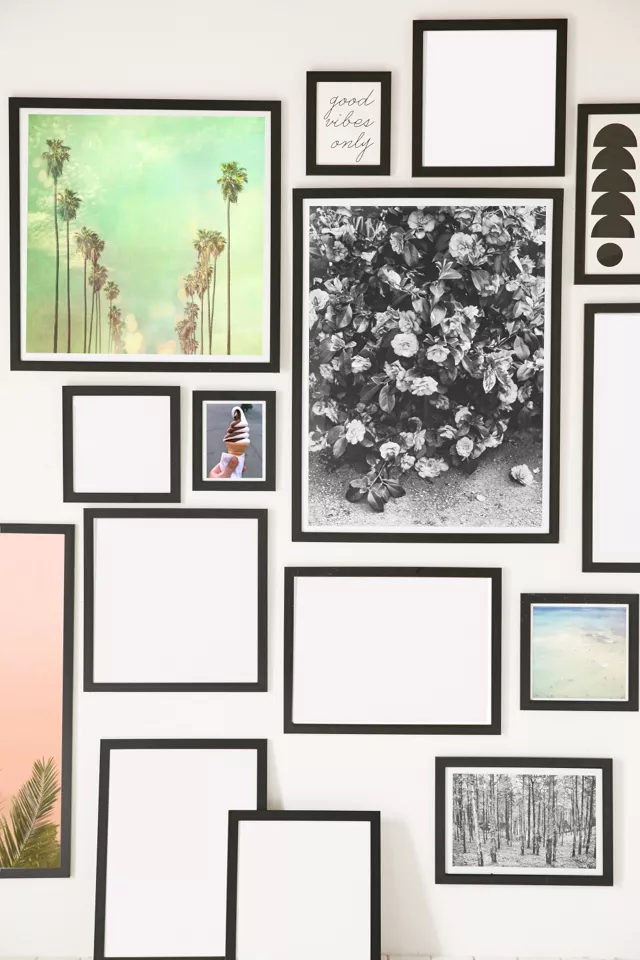 Matte black is a dramatic color choice to use for decorating enclosed stairways with portraits and framed art. When you match frames, it gives you a greater ability to make an eclectic mix of images look like a seamless combination.
You can get an awesome aesthetic by choosing picture frames in different sizes and arranging them in a random layout. Overlapping a few pictures can give dimension to staircase walls to add a bit of character to break up the heavy use of matching frames.
Light the Way with a Honeycomb Chandelier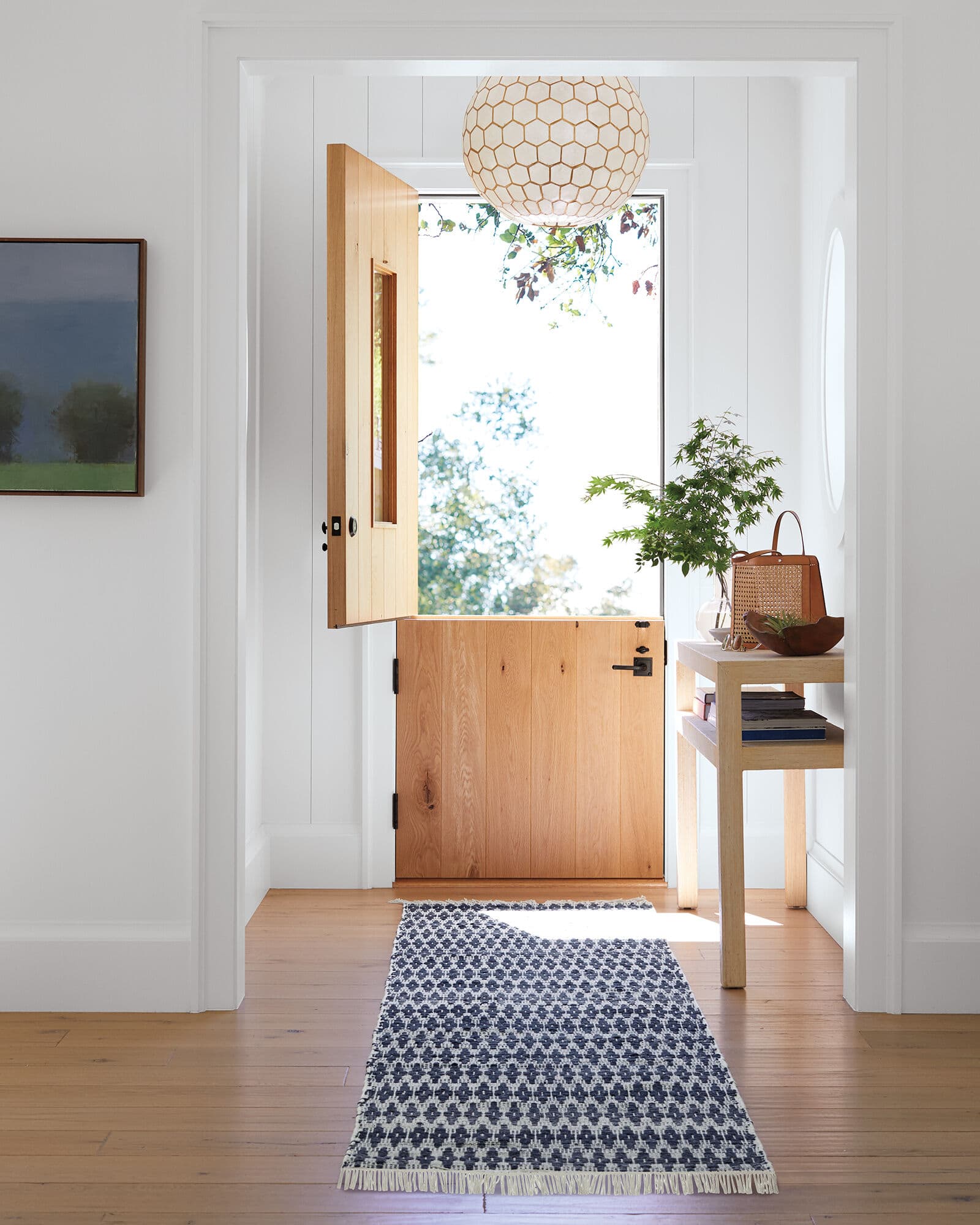 The right lighting in your enclosed stairway can make the space feel bright and inviting, rather than the narrow area feeling dark and closed-off.
We always love using personality and style lighting, such as this chandelier in a round white capiz shell with a gold-toned honeycomb border.
Try a Tan Tapestry in a Distressed Landscape Abstract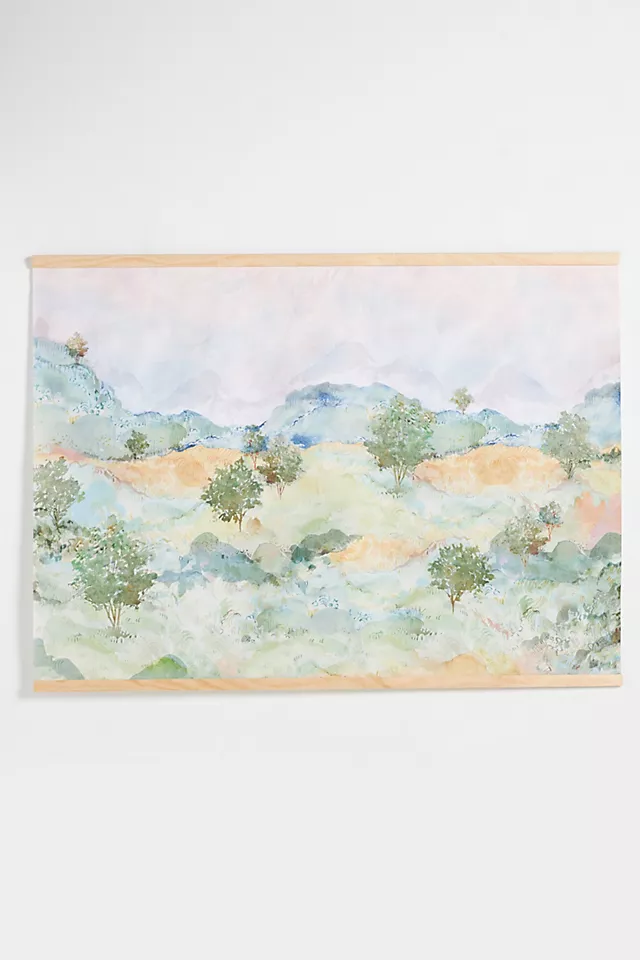 When decorating enclosed staircase stairs with walls on both sides, you can get a stunning look by hanging a large-size tapestry.
This tan tapestry features a vintage distressed nature scene digitally printed and framed in pinewood with gold leaf embellishments that look exquisite hanging in a stairway.
Final Words
Enclosed stairway decorating is a great way to give your home more personality while creating a smooth transition between the levels. The most popular decor for the tightness of a walled-off staircase is to line one or both sides of the hallway with pictures, whether family photos or abstracts.
Now, which design idea is your favorite? Got one that we didn't consider? We love hearing from our readers, so drop us a line.