Decorated Life is reader-supported. When you buy through links on our site, we may earn an affiliate commission. Learn More
10 Best Behr Paint Colors for Kitchen Cabinets
Behr is one of the top known paint producers, popular for being reliable and affordable. They have quite a lineup of paint colors, with many that make excellent cabinet colors.
We've put together a list of 10 Behr paints for kitchen cabinets. White is one of the most popular colors for cabinets due to being a neutral that goes with any theme or accents. But if you want to go with something colorful, you can choose light shades of blue, green, beige, or gray.
Creamy Mushroom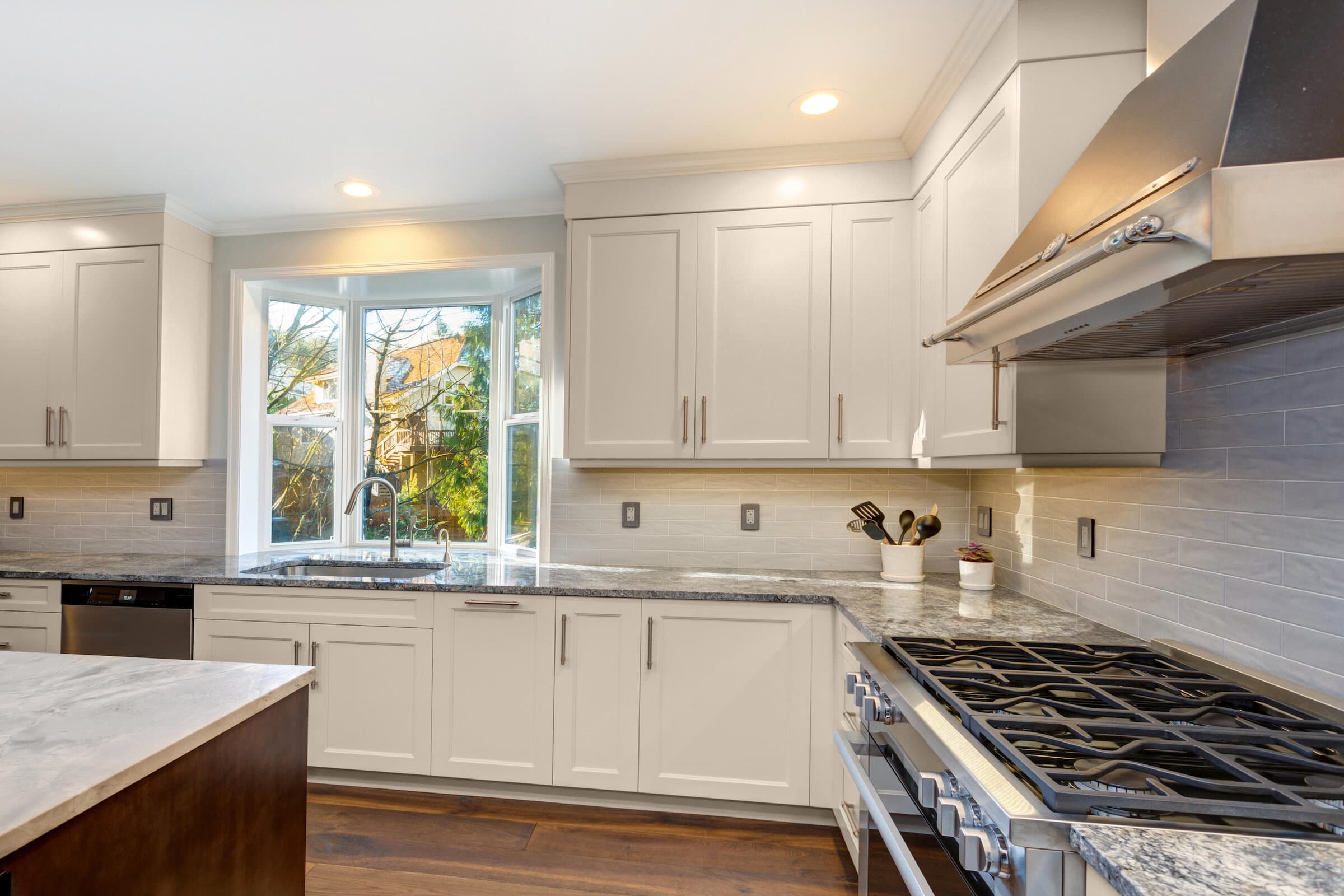 Creamy Mushroom is an earthy shade of taupe that can look fantastic on kitchen cabinets. This mid-toned shade of brown has various light tan, yellow, and lavender undernotes.
The soothing shade of this darker-tinted neutral can give your cabinets an elegant dose of color that can look excellent in kitchens with lots of white.
Soothing Celadon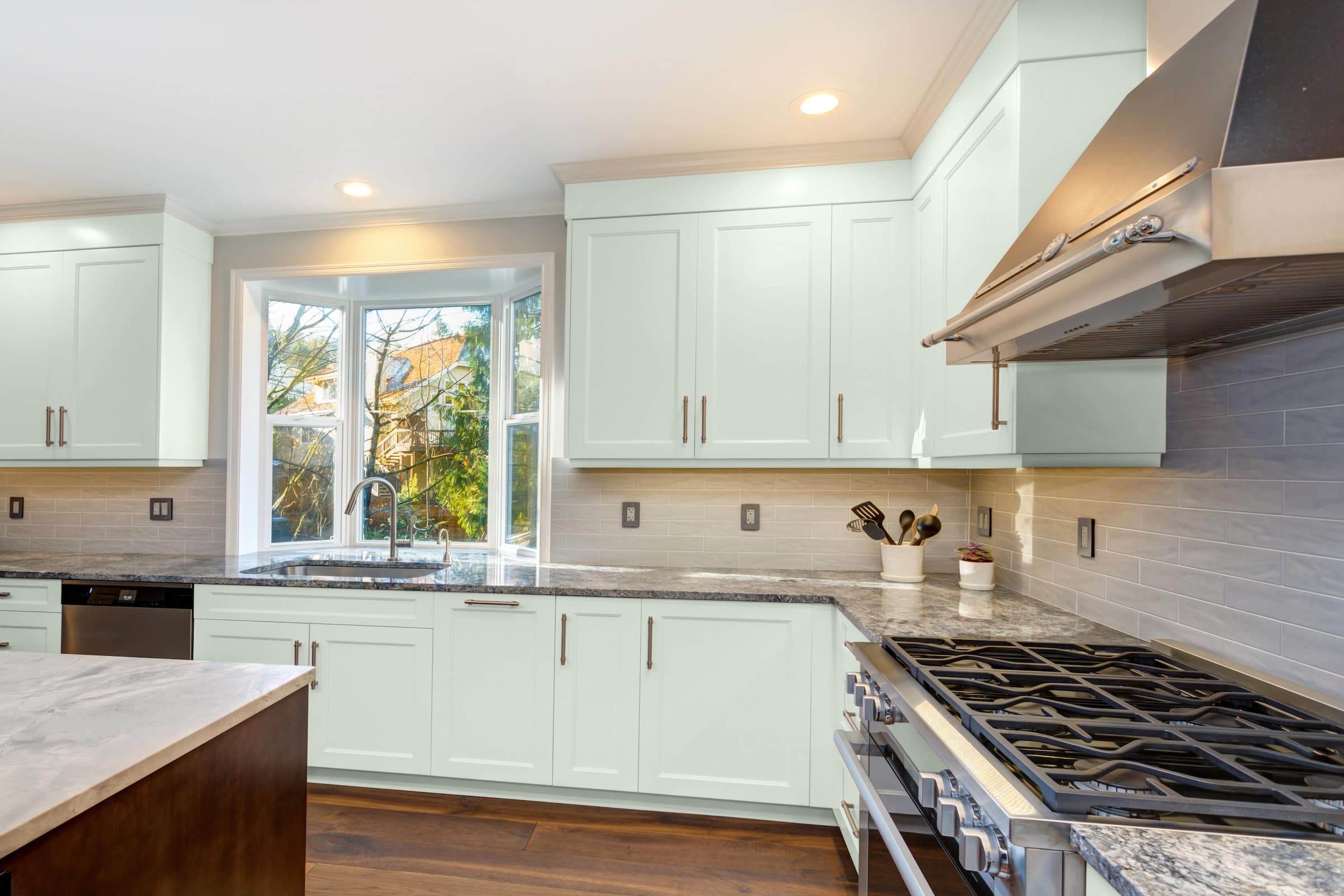 For a touch of cool color on your cabinets, try a light, vibrant shade of pale green like Behr's Soothing Celadon.
This stylish color is a subtle mint shade with faint notes of brown and smoky gray pigments that add the slightest amount of darkness to offset the light neutrality of the green.
Swiss Coffee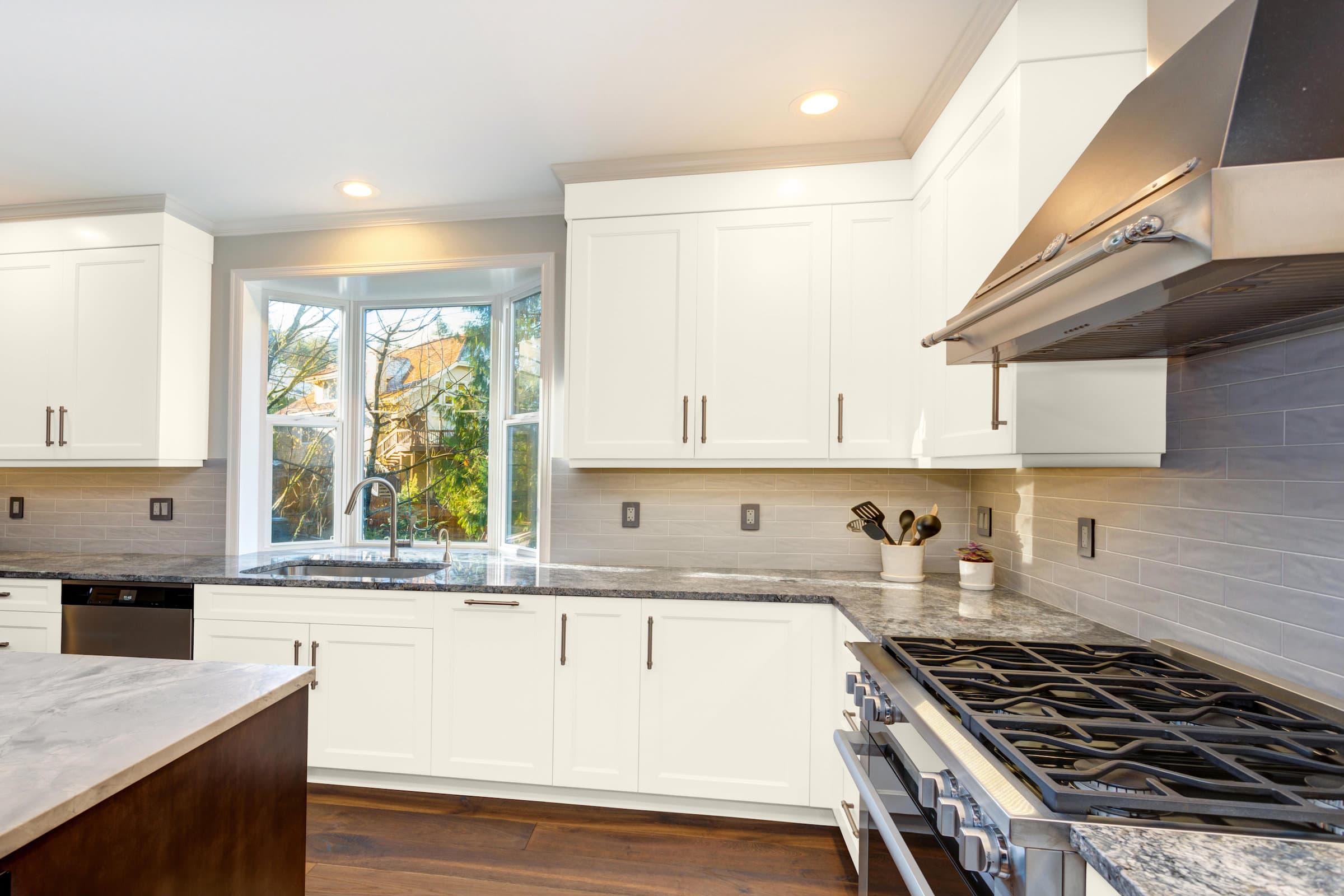 Swiss Coffee is a higher LRV (84) neutral white to off-white with warm yellow and slight brown undernotes that give the color personality. 
This light shade makes the perfect cabinet color due to its timelessness, never going out of style. And as a neutral white relative, you can use most accent colors for a stylish cohesion of complementary colors.
Frost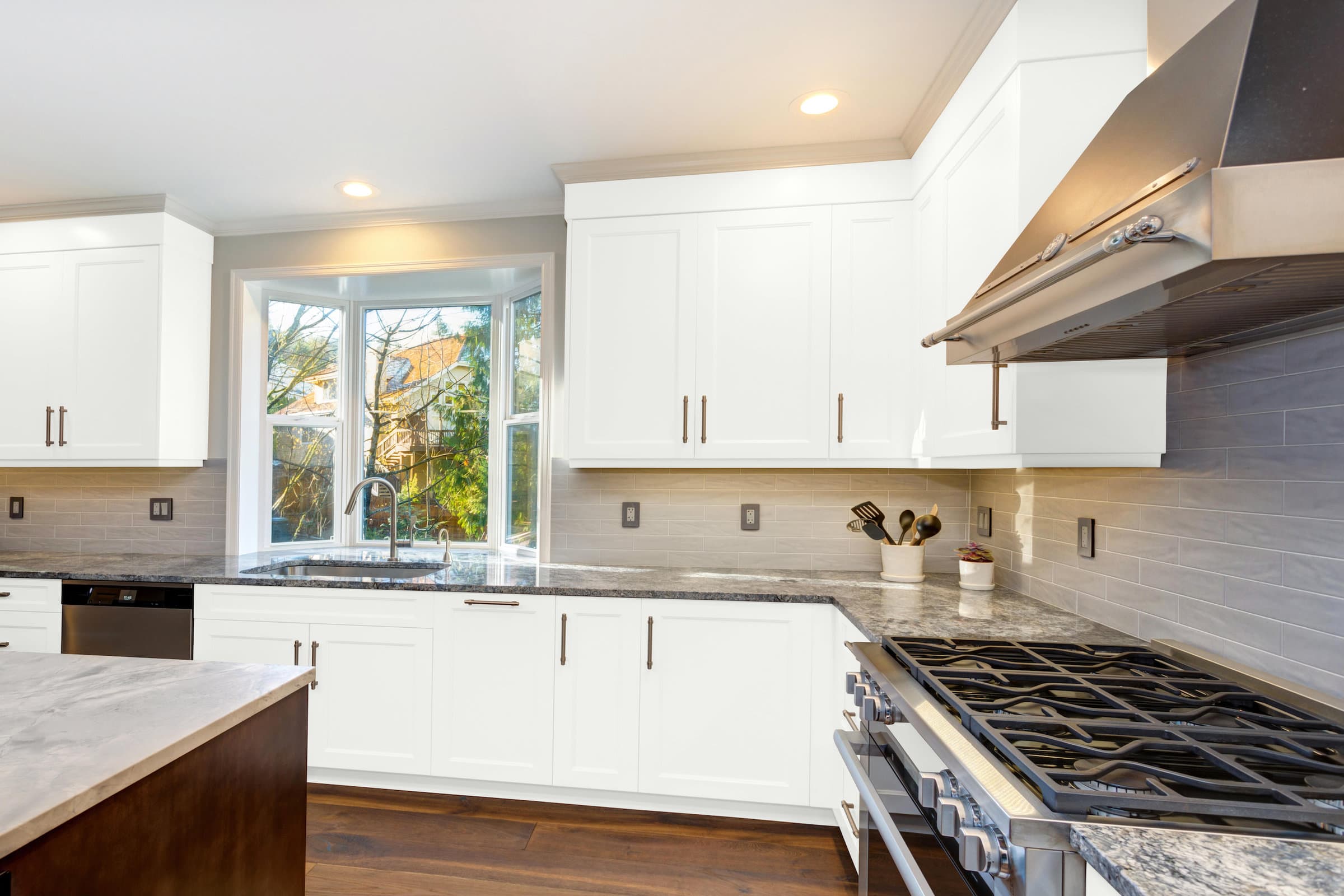 Frost is a chilly, cold-toned shade of white that can pop with pleasure when used for the cabinet color in your kitchen (or bathroom).
By staring hard, you'll notice that this bright, reflective white has the slightest traces of gray to give it a subtle dark background for mystery.
Shoelace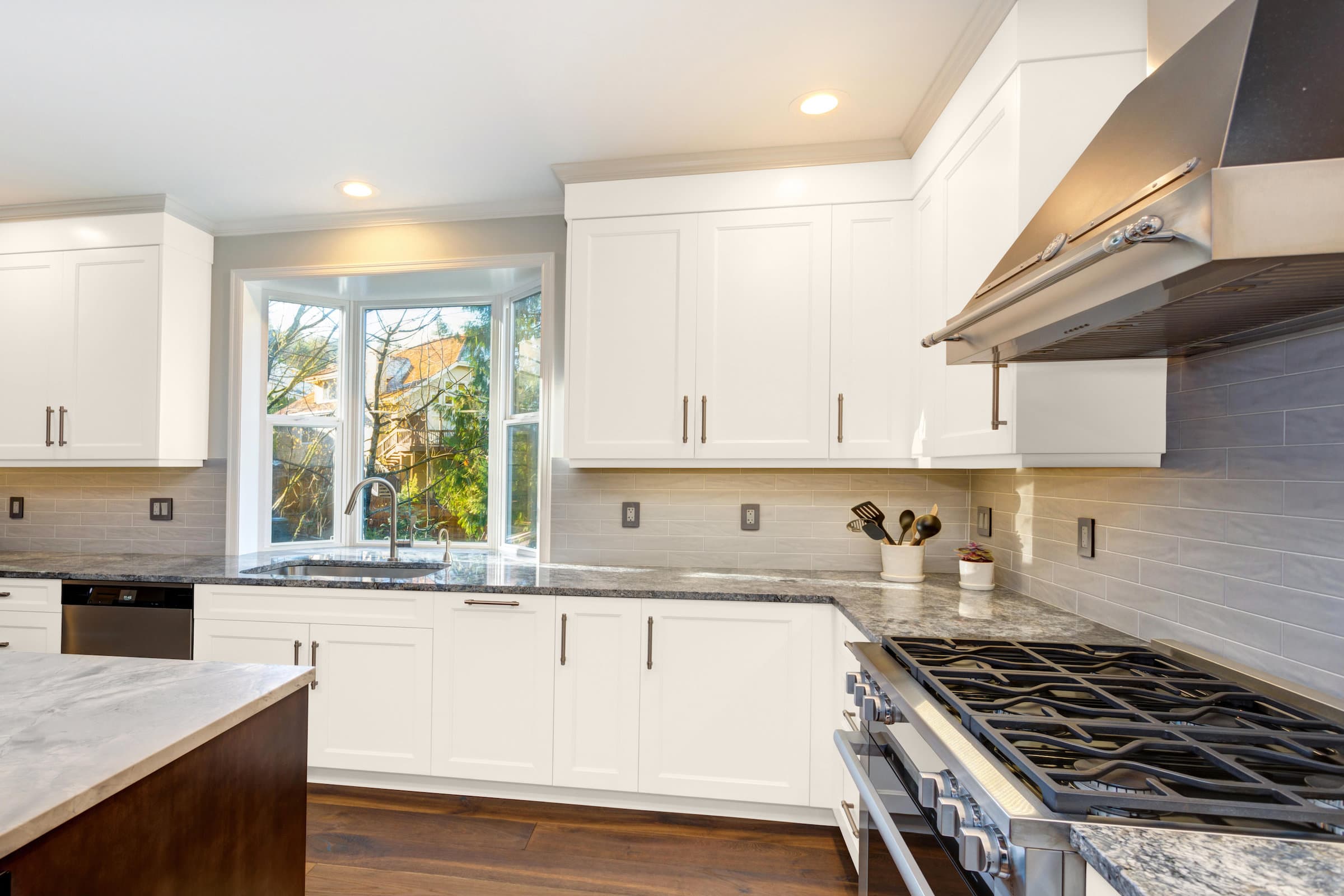 You can also choose dark-tinted neutrals like cream or beige, like Shoelace. This color has a dark-tinted base made by adding gray and dark brown pigments to a light tan, off-white shade.
This soft, smoky greige (gray and beige) can make a fabulous choice for cabinets, with enough darkness to add attitude without absorbing all the light to make the space look dark and dingy.
Silver Drop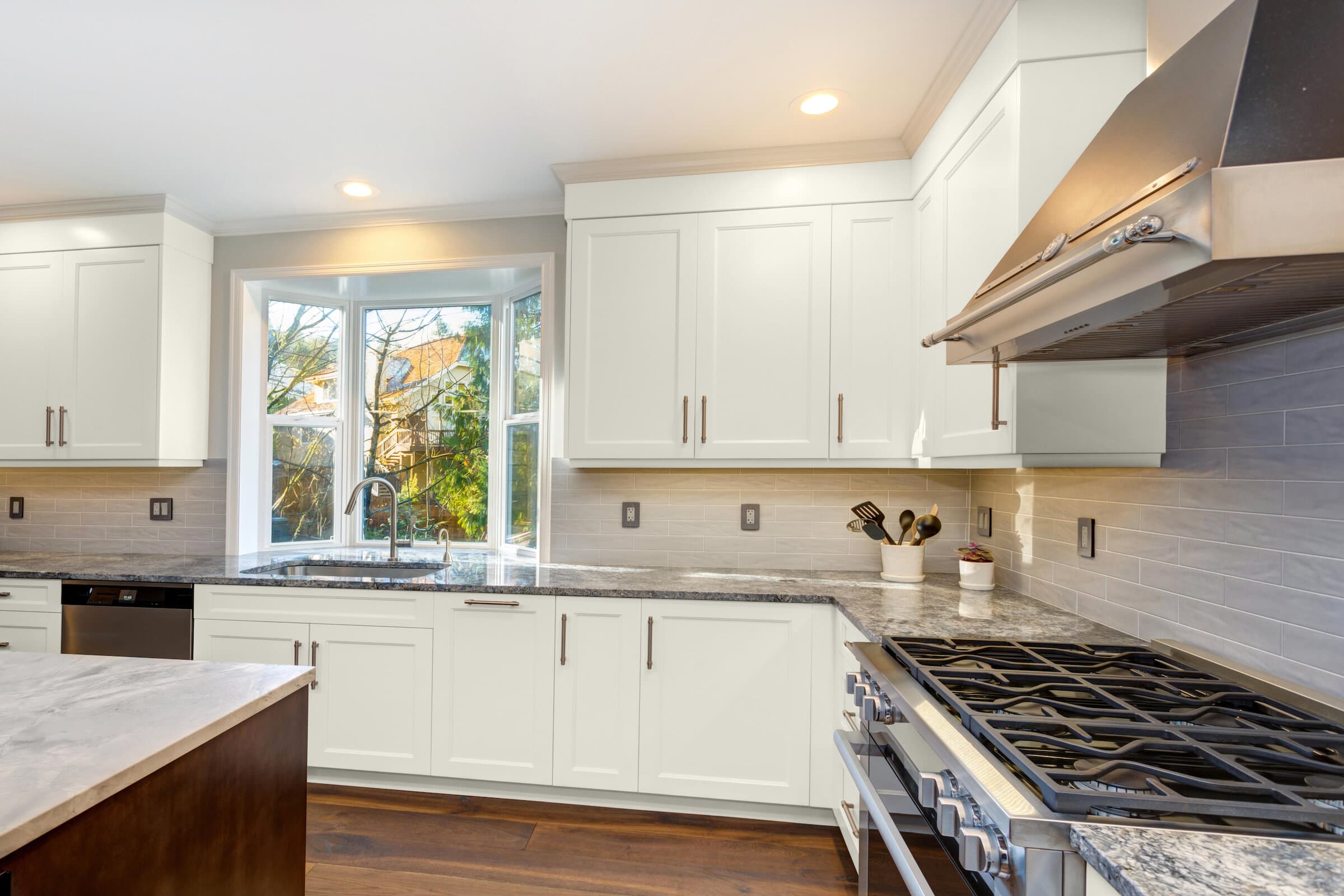 Silver Drop is a mix between a gray and a neutral off-white, classifying it more as a darker-based greige with interesting green, gray, and brown undernotes over the tan.
This gorgeous color can make a fabulous choice for cabinets due to the darker nuance that will make your storage leap to life. And the neutrality of the shade makes it go excellent with many accents.
Silky White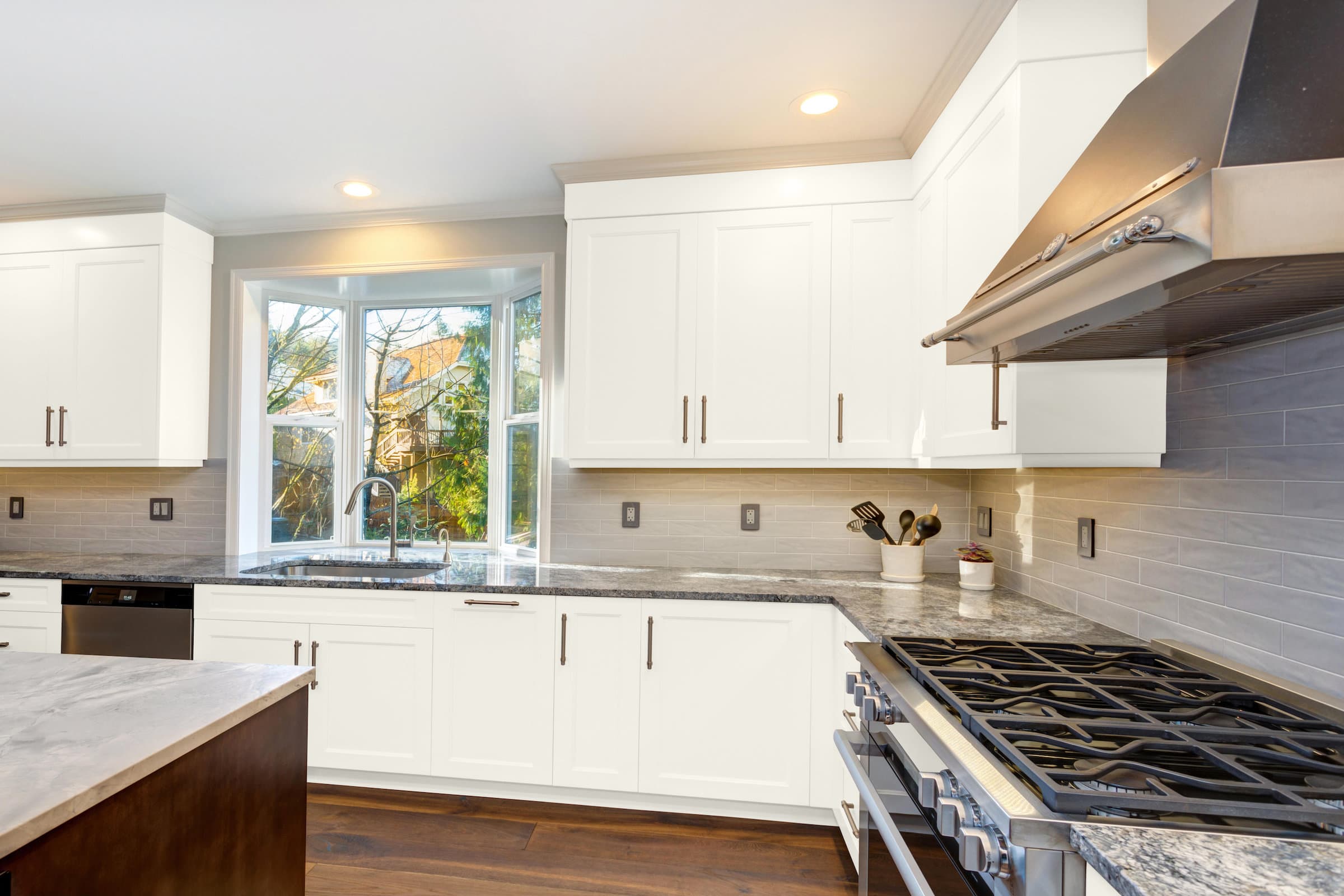 Another popular shade of white for cabinets is Silky. This white has barely-there brown pigments that keep this color from being pure white.
The darker undernotes give this white an energetic note of tinting that can keep your cabinets fresh and relevant rather than flat and stark.
Light Drizzle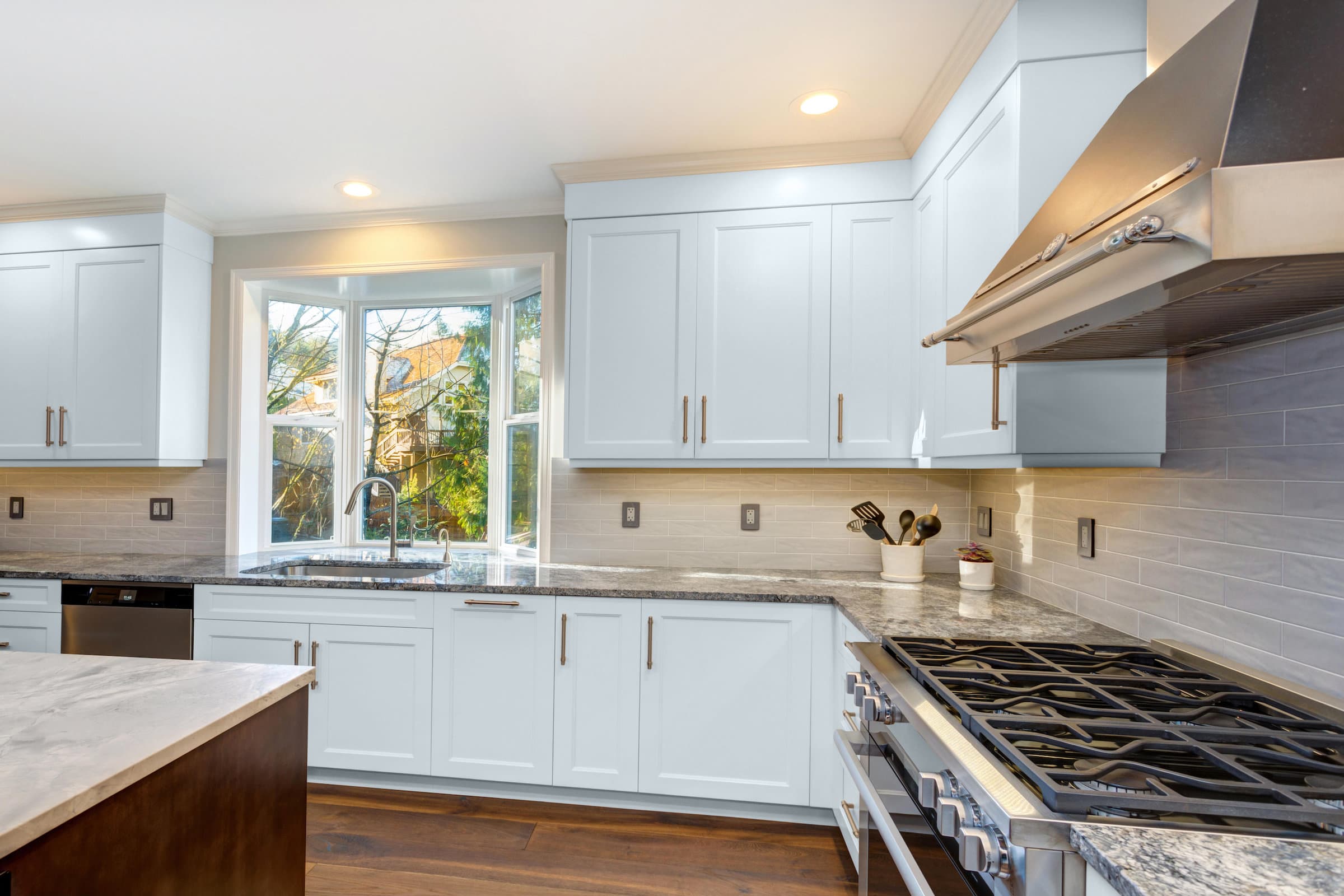 Light Drizzle is a superb blend of cool blue-gray that reminds you of a summer sky overcast with lots of stormy clouds producing light rain.
This color can work for kitchen cabinets, adding a touch of color to a white, bland space. Or it can be great for a modern, contemporary, country-chic, boho, or minimalistic nuance.
Cumberland Fog
Cucumber fog is a cool-toned, medium tone of smoky gray. This versatile color can look as great for your kitchen cabinets as it could for creating a spa-worthy retreat in your bathroom.
A soft blend of lighter gray with fun blue and brown undernotes, when you put this color on your cabinets, you're sure to find an excuse to come into your room to appreciate the beauty.
White Pepper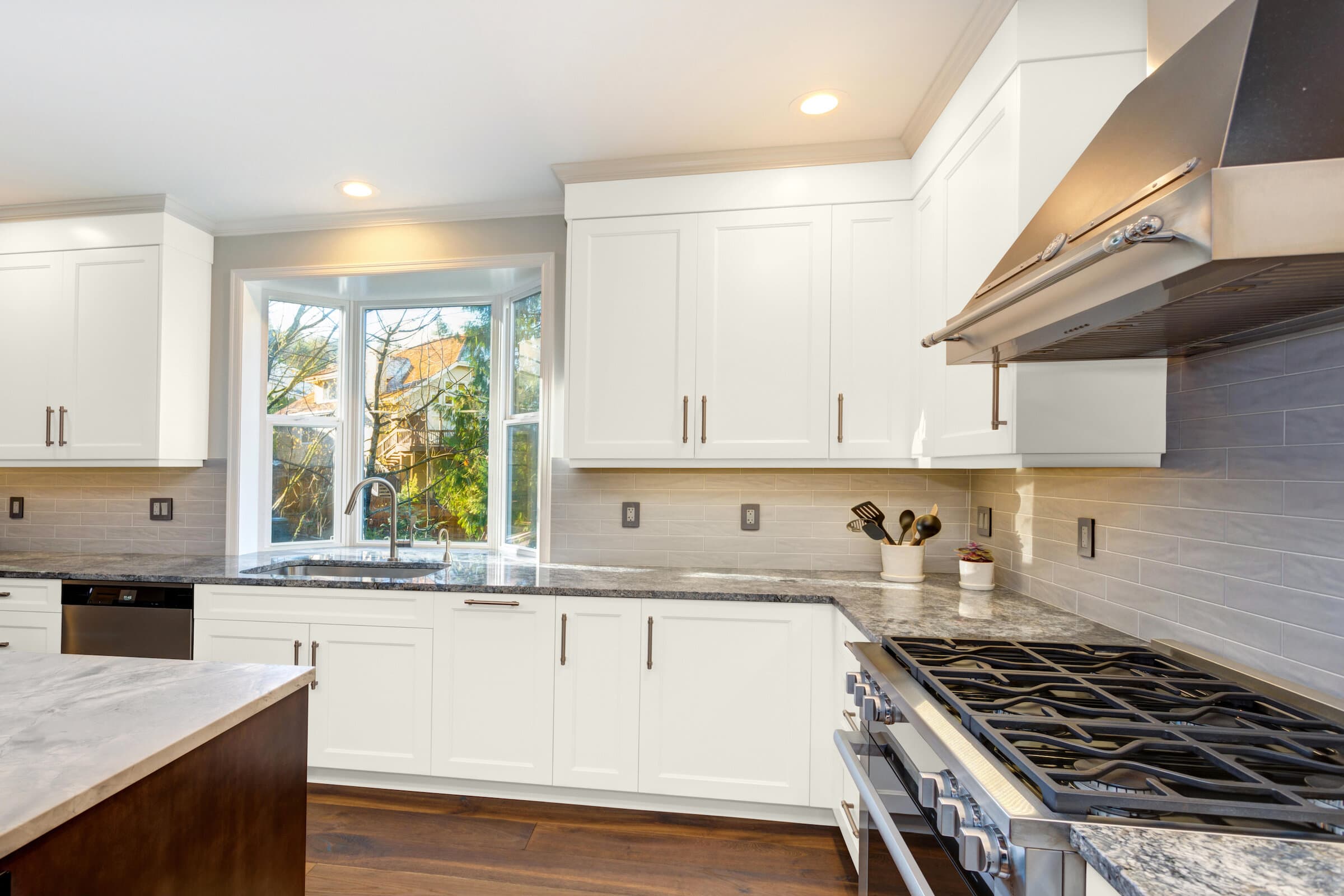 White Pepper is a light, pure gray tone that can almost classify as white due to the absence of color. However, you could classify this shade as a type of neutral, off-white gray.
Besides having a cool tone and a light nuance, White Pepper also has dull brown pigments that add a touch of depth to the color for a gray that works with any kitchen design.
Final Words
Many people are turning to painting their cabinets as an easy way to give your kitchen (or bathroom) a refreshing, updated look. No matter your style or tastes, you're sure to have found the best Behr paint for cabinets that can look exquisite on your cabinets.