Decorated Life is reader-supported. When you buy through links on our site, we may earn an affiliate commission. Learn More
Behr Swiss Coffee Paint Color Review
Taupes are the toast of the town right now, and that's because neutrals everywhere are heating up. Grays warmed up into greiges, and now the weather in the paint world is trending even warmer still, into the world of the complex neutral. 
To start your journey into these intriguing and trendy colors, I'd like to introduce you to one of Behr's most popular complex neutrals: Swiss Coffee. Let's open the can and take a–very metaphorical!–sip of this inviting color.
What Color is Swiss Coffee?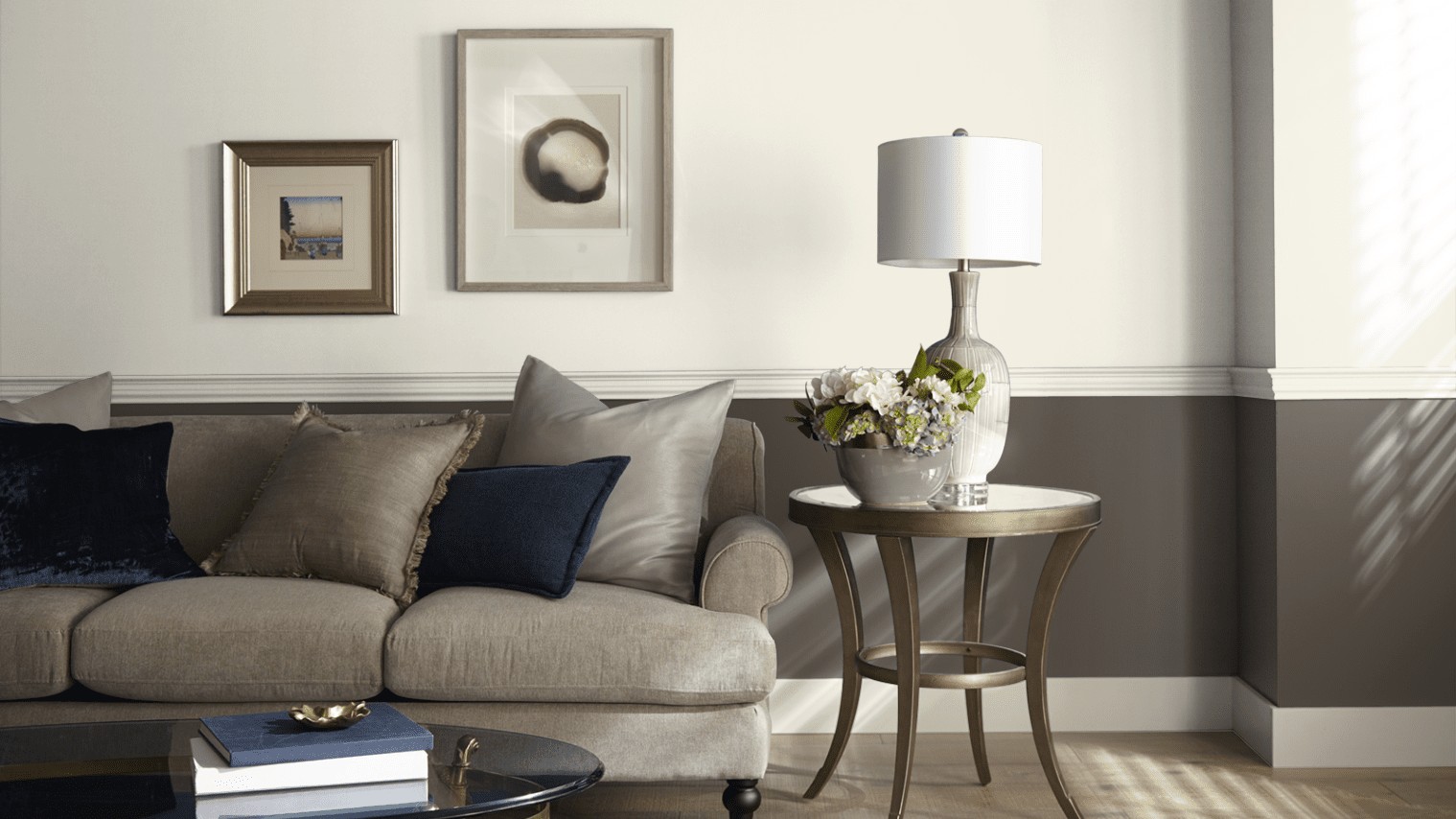 Swiss Coffee is a complex neutral color that is easy to look at but hard to describe.
On the one hand, it's a creamy off-white that's almost bright enough to be considered a pure white.
It can also be described as a pastel taupe color that's so light, you sometimes won't notice its color.
But Swiss Coffee can also act as a toasty white that will look as tan as the latte it's named for if you put it up against, say, a chilly blue-gray that really isn't suited to be its color companion.
See what I mean by complex?! Fortunately, Swiss Coffee might be hard to describe in words, but it's easy to use in a palette.
Does Swiss Coffee Have Any Undertones?
Swiss Coffee has pastel taupe undertones that are warm and creamy. You can think Swiss Coffee as a white color with undertones, or you can think of the undertones themselves as Swiss Coffee's color. It's so light, they're interchangeable.
Is Swiss Coffee Warm or Cool?
Swiss Coffee is a warm color, with a creamy tone to it that keeps it from being a clean white. However, given its high brightness, it will sometimes take neighboring colors to bring out the warmth in its tone.
LRV of 84
Swiss Coffee has a light reflectance value (LRV) of 84. It straddles the range between off-white and pure white colors.
Light reflectance value is a scale designed to measure how bright a color is, and ranges from absolute black at 0 to sheer white at 100. The higher the number, the brighter the color. Off-whites range from about 73 to 82 on the LRV scale.
Where Can You Use Swiss Coffee?
Swiss Coffee is a light, easy-to-use neutral that can go anywhere in the home. It extends an inviting warmth that's suitable for cozy living rooms or bedrooms. It's a favorite for kitchens, where going all-white is the craze.
Swiss Coffee will brighten up any room as a wall color. You'll want to be careful choosing it as a trim color, because it's not going to come across as clean as a pure white if you put it with the wrong palette. It would look great with a warm chocolate brown, but not so good with a steely blue-gray.
Let's pour ourselves a cup of Swiss Coffee in real homes, and get inspired for that next home refresh!
Exterior
Swiss Coffee makes this exterior feel fresh and modern, with handsome dark brown accents.
Swiss Coffee brings lots of light onto this porch.
Living Room
This living room is just glowing with welcoming warmth from Swiss Coffee.
A can of paint can make a big impact on a small budget, as this living room refresh with Swiss Coffee demonstrates.
Kitchen
Swiss Coffee is luminous and inviting next to red brick in this farmhouse kitchen.
Swiss Coffee is just off-white enough to complement quartz counters.
Dining Room
Swiss Coffee picks up the warmth of the wood in this country farmhouse dining room set.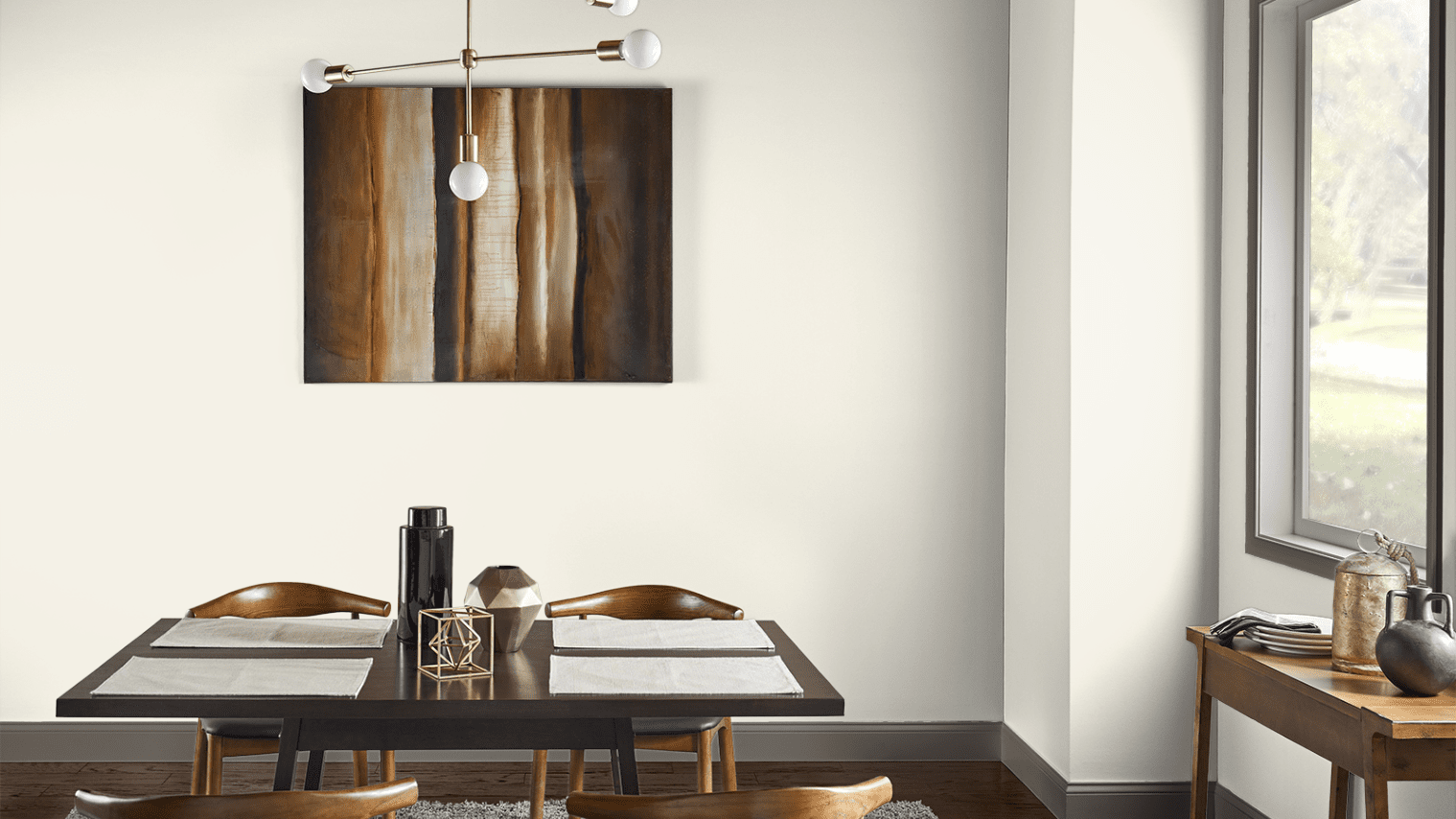 Swiss Coffee feels modern and on-trend as taupes become more popular.
Bedroom
Surprisingly, Swiss Coffee cools down the rich reds and earth tones in this decor, providing a nice balance.
Swiss Coffee is light enough for even the darkest spaces in your home, like closets and hallways.
Bathroom
This bathroom takes advantage of Swiss Coffee's natural cream look, using it to tie together the mixed wood tones in the space.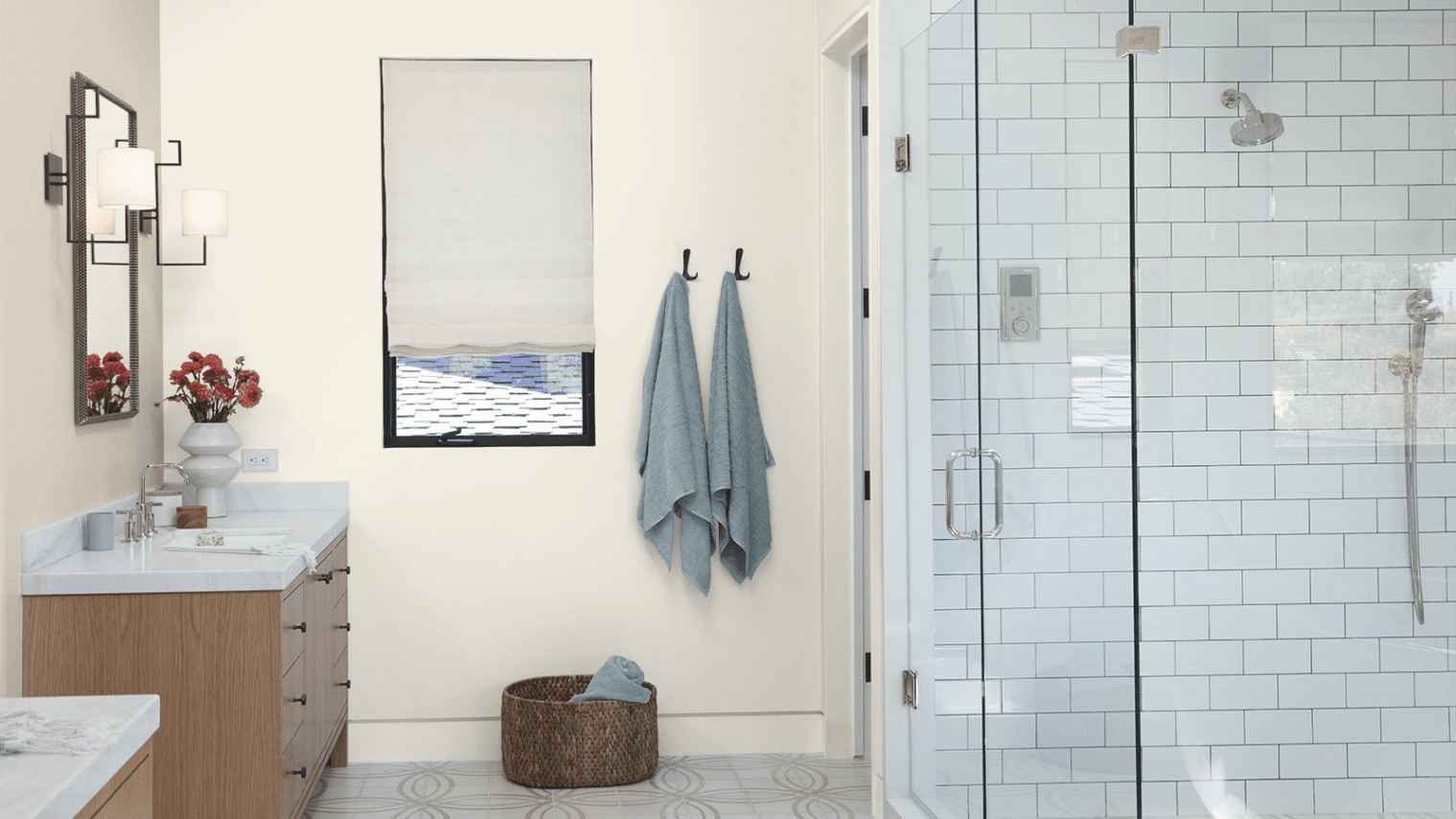 Swiss Coffee takes on a morning sunshine tone in this bathroom, showing its golden creamy tones.
Office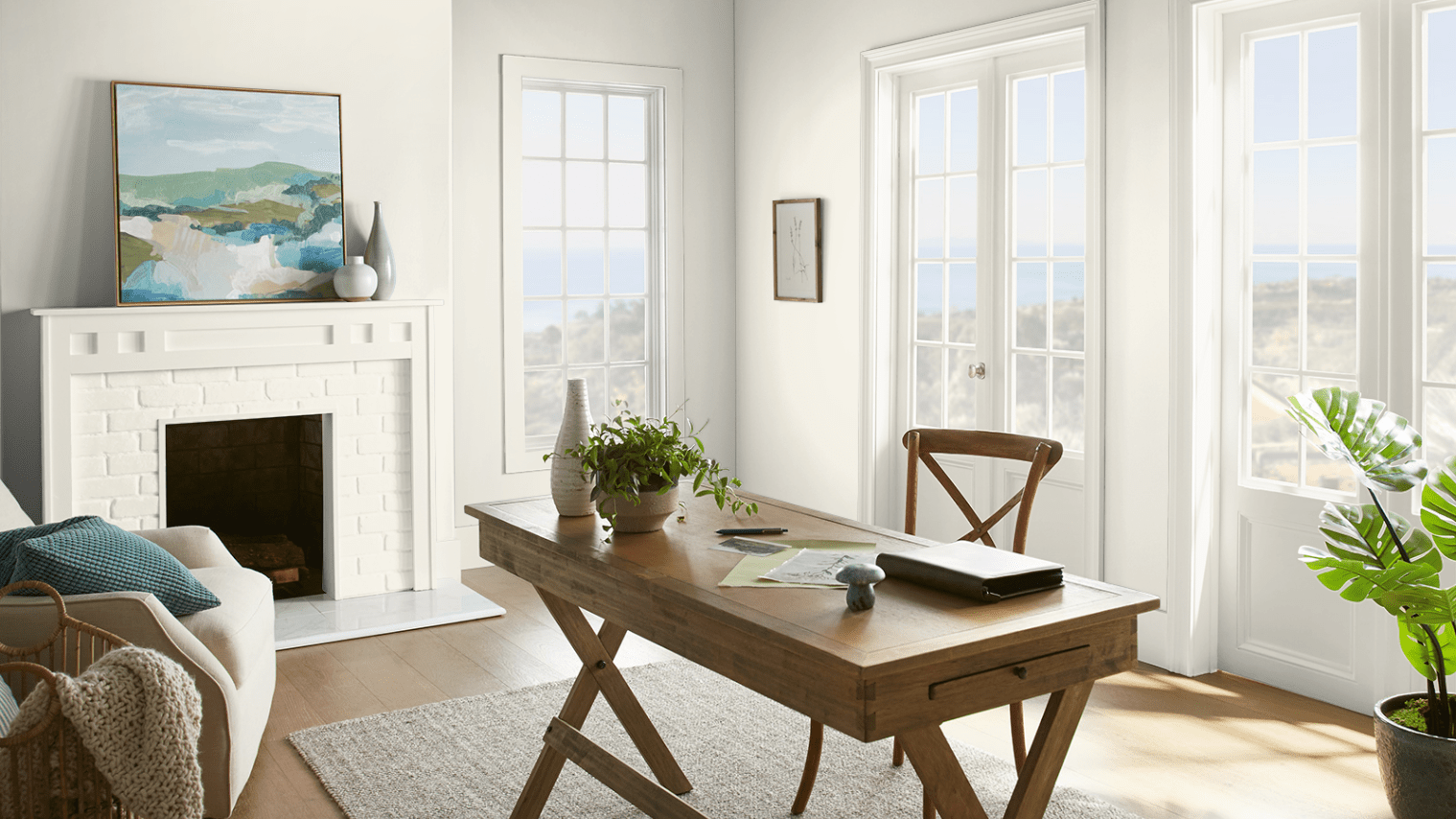 This office primarily pairs Swiss Coffee with neutral furnishings, making for a relaxed, meditative space.
Laundry Room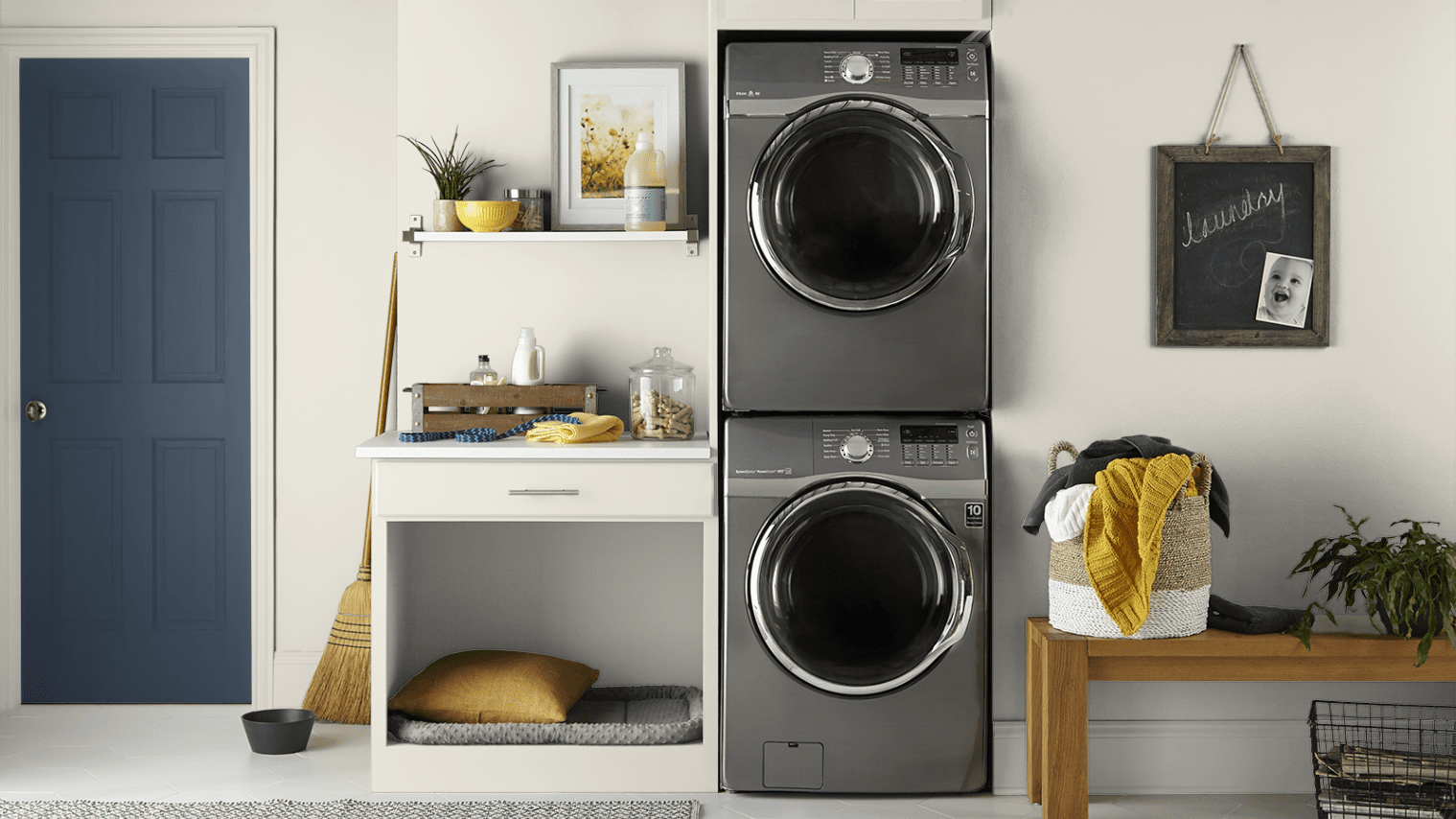 Swiss Coffee can be punctuated with darker colors like navy blue, goldenrod, and charcoal gray for a dramatic contrast that doesn't overwhelm the space.
Swiss Coffee Coordinating Colors
You can choose nearly any coordinating colors for Swiss Coffee that you desire, so get ready to have fun! Don't forget that warm taupe tone Swiss Coffee has going on–it will look very noticeable next to something that's say, silvery gray, in a way that you might not want.
Aside from that slight tint, for all other intents and purposes, Swiss Coffee is an off-white. It can form the backbone of your palette and be paired with whatever colors take your fancy.
Here are some coordinating color ideas for Swiss Coffee to get you started:
How Does Swiss Coffee Compare to Other Colors?
Swiss Coffee vs Seed Pearl by Behr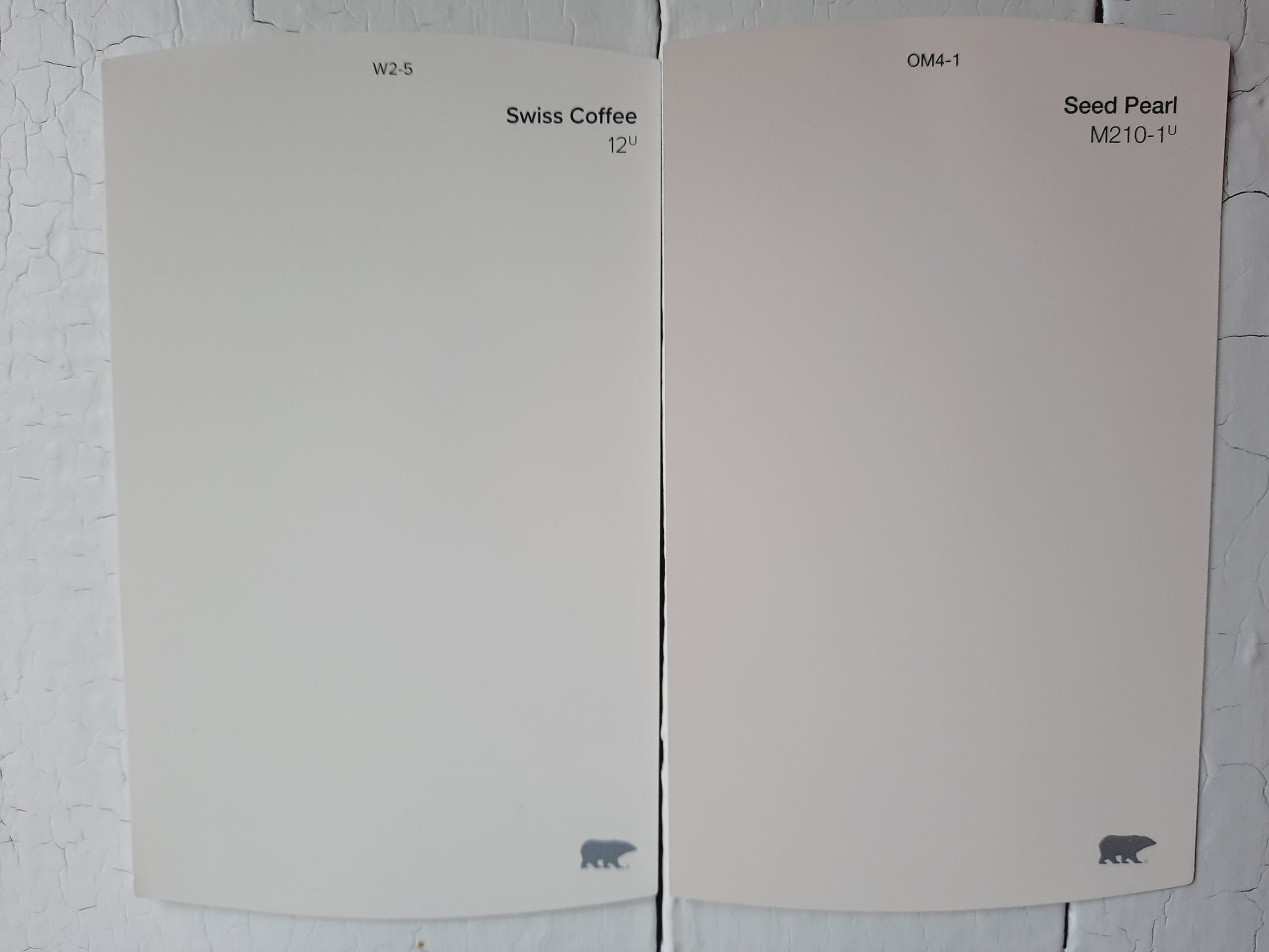 Seed Pearl is a warmer color than Swiss Coffee. It's a pastel peach, or an off-white with peach undertones. Seed Pearl is slightly brighter than Swiss Coffee, with a LRV of 88.
Swiss Coffee vs Swiss Coffee by Benjamin Moore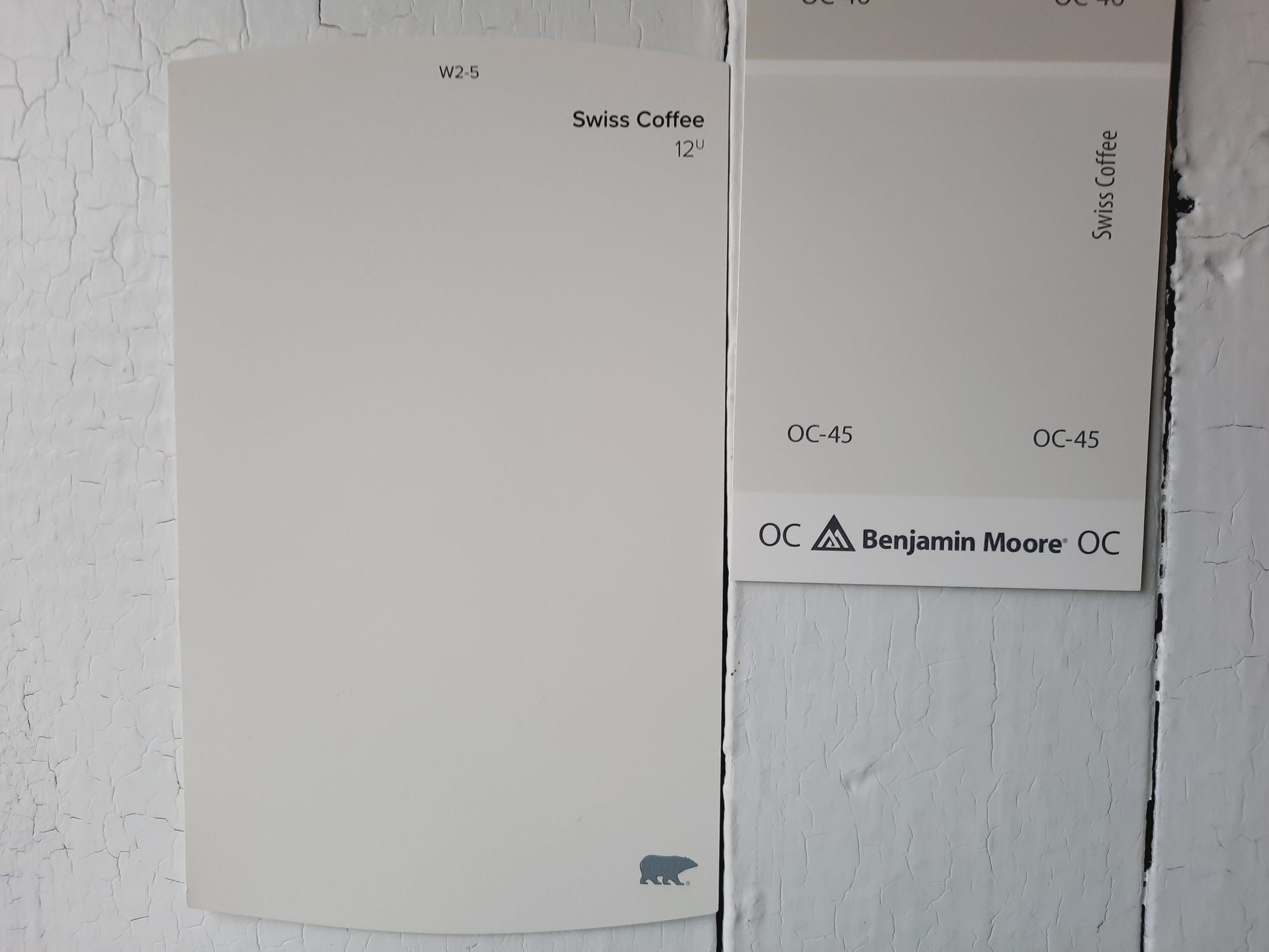 Despite the identical names, Swiss Coffee by Benjamin Moore is not the same color as Swiss Coffee by Behr. Benjamin Moore's version of Swiss Coffee is cooler and tends more towards gray. They're similar in brightness; Benjamin Moore's Swiss Coffee has a LRV of 81.91.
Swiss Coffee vs White Dove by Benjamin Moore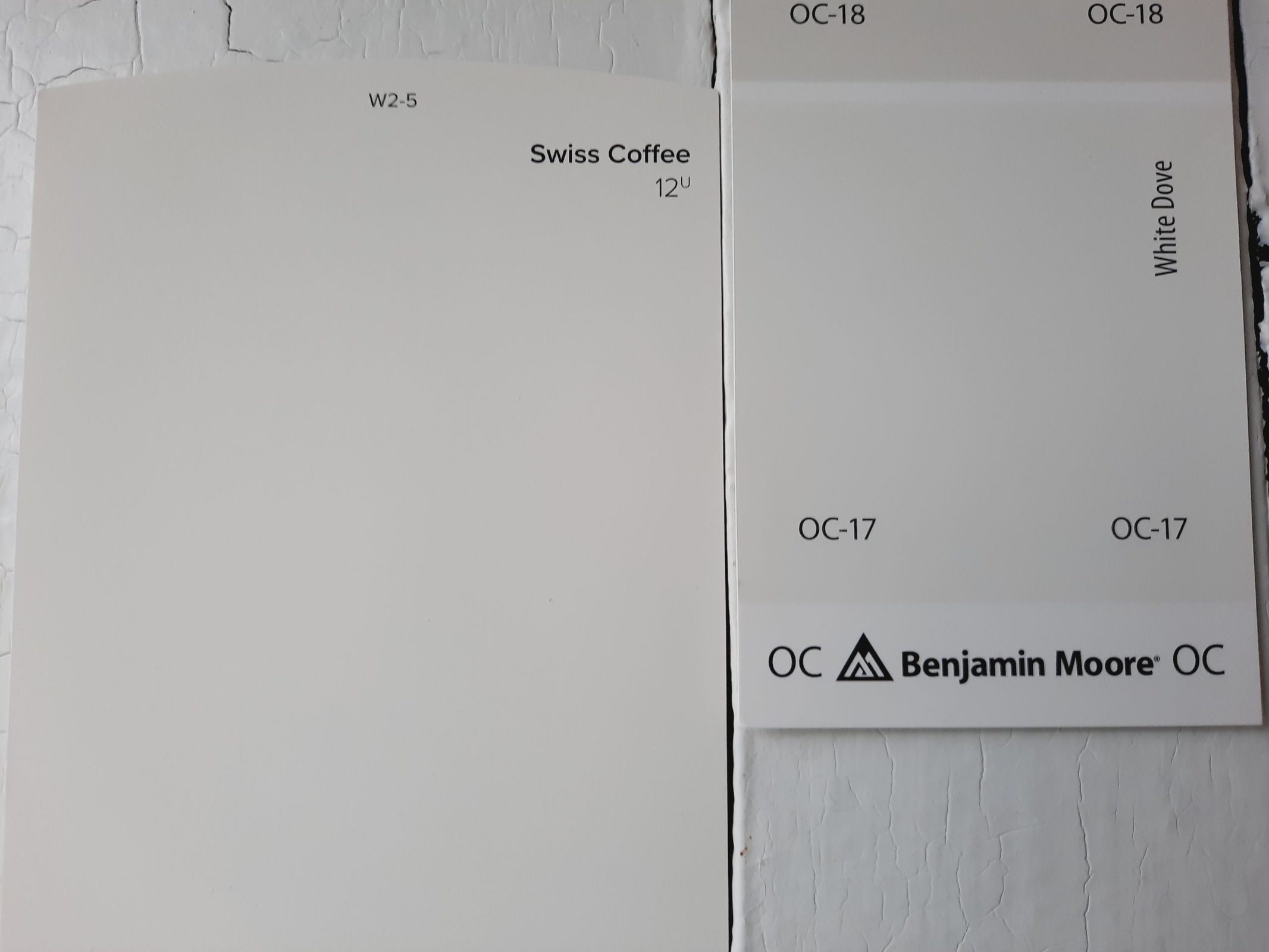 White Dove is Benjamin Moore's most popular white, with a signature soft and luminous style. It's similar in brightness to Swiss Coffee, with a LRV of 83.16. Swiss Coffee has a slightly warmer tint than White Dove.
Swiss Coffee vs Alabaster by Sherwin Williams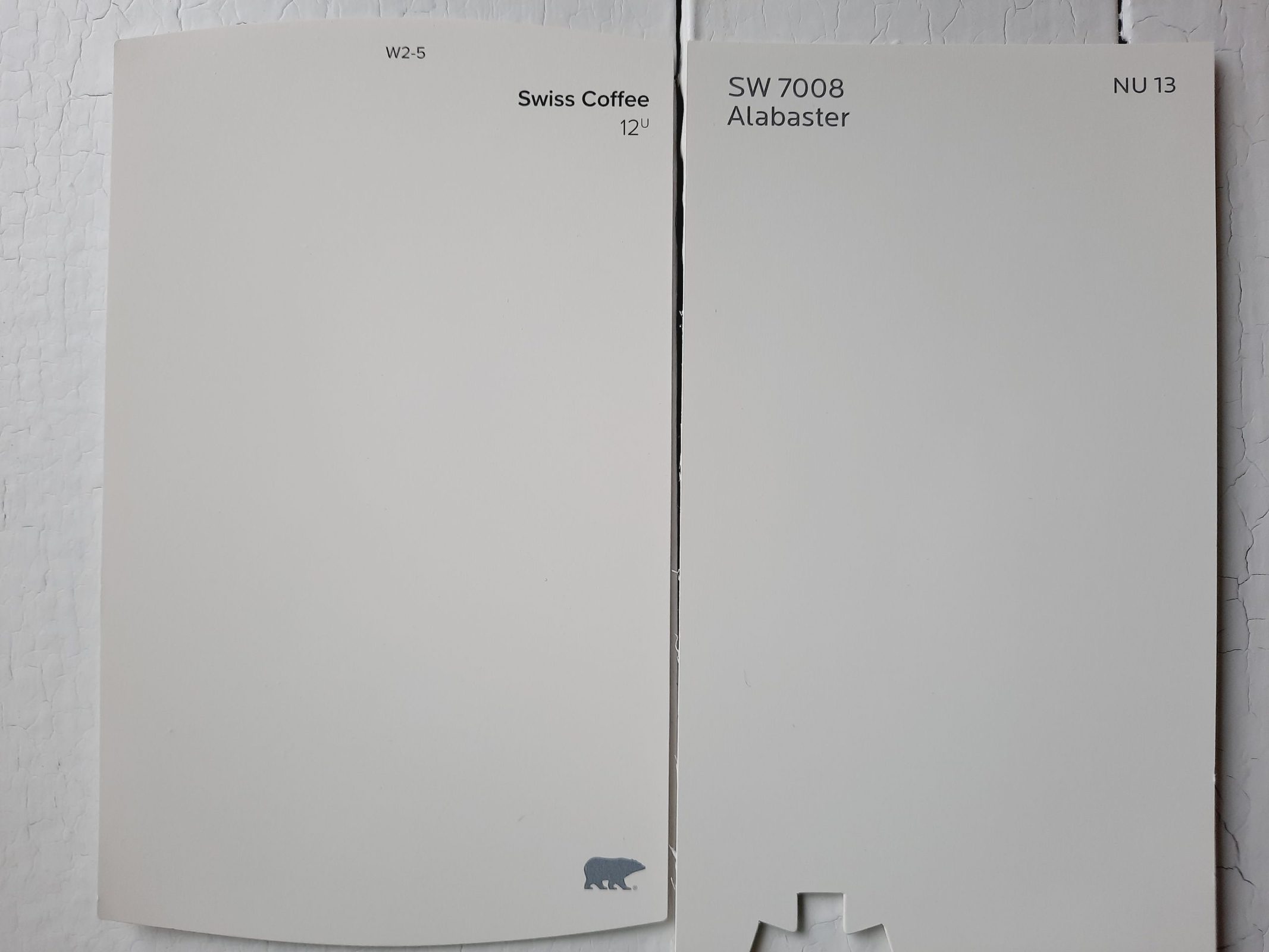 Alabaster is a smooth and creamy off-white from Sherwin Williams. Although it has a creamy tone, it's not as warm as Swiss Coffee. It has a similar LRV, at 82.
Final Thoughts
After a thorough look at Swiss Coffee, you can see that while it might be hard to describe this color in words, it's a breeze to use! You've got all the tools you need to put this complex neutral to work in the color palette of your choosing. Enjoy your next home refresh!