Decorated Life is reader-supported. When you buy through links on our site, we may earn an affiliate commission. Learn More
12 Best Behr Neutral Paint Colors
Neutral colors are the diplomats of the paint world. It's their job to build connections between all the elements of a palette and a decorating style. The perfect backdrops, neutrals give our eyes a place to rest in between pops of bright colors, intriguing artworks, and favorite decor pieces.
If you want to pick your paint colors to last, go with neutrals. These colors are perennial bestsellers, both in terms of paint cans and in terms of houses sold. That diplomacy helps neutral colors make lots of new friends!
To help you get started with neutrals, I've rounded up Behr's best neutral colors for you: the most popular, the most enduring, and the rising stars. We'll take a look at these colors in action, discuss what makes them so useful, and get you ready to add them to your home.
Wheat Bread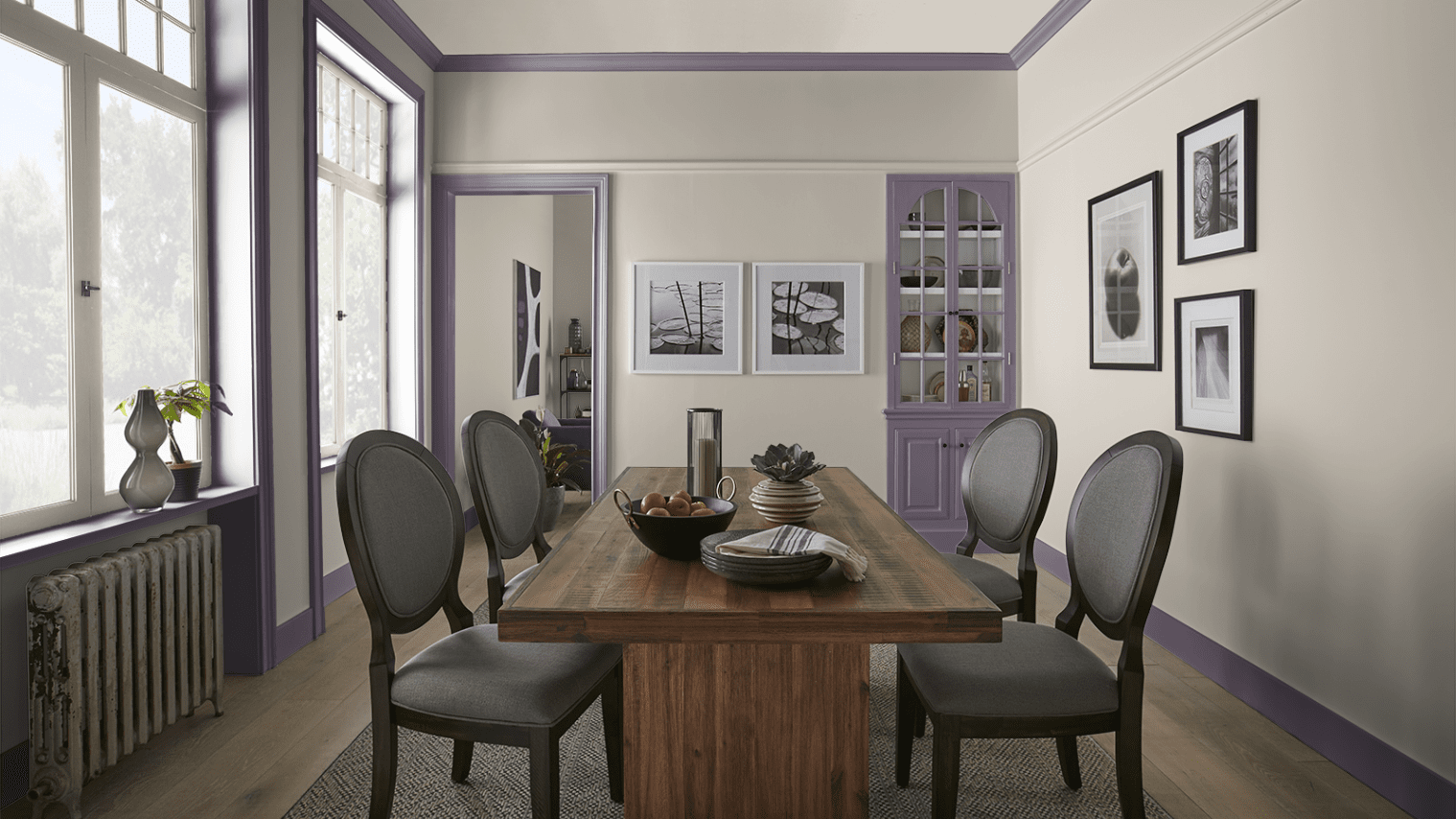 Wheat Bread is a warm greige that looks like the fresh toast that comes to mind when you hear its name. This color is definitely on the warm side for a greige, and wanders into taupe territory, especially when compared with other members of the greige family. Wheat Bread has a LRV of 56.
Wheat Bread is a Great Wall Color
Creamy Mushroom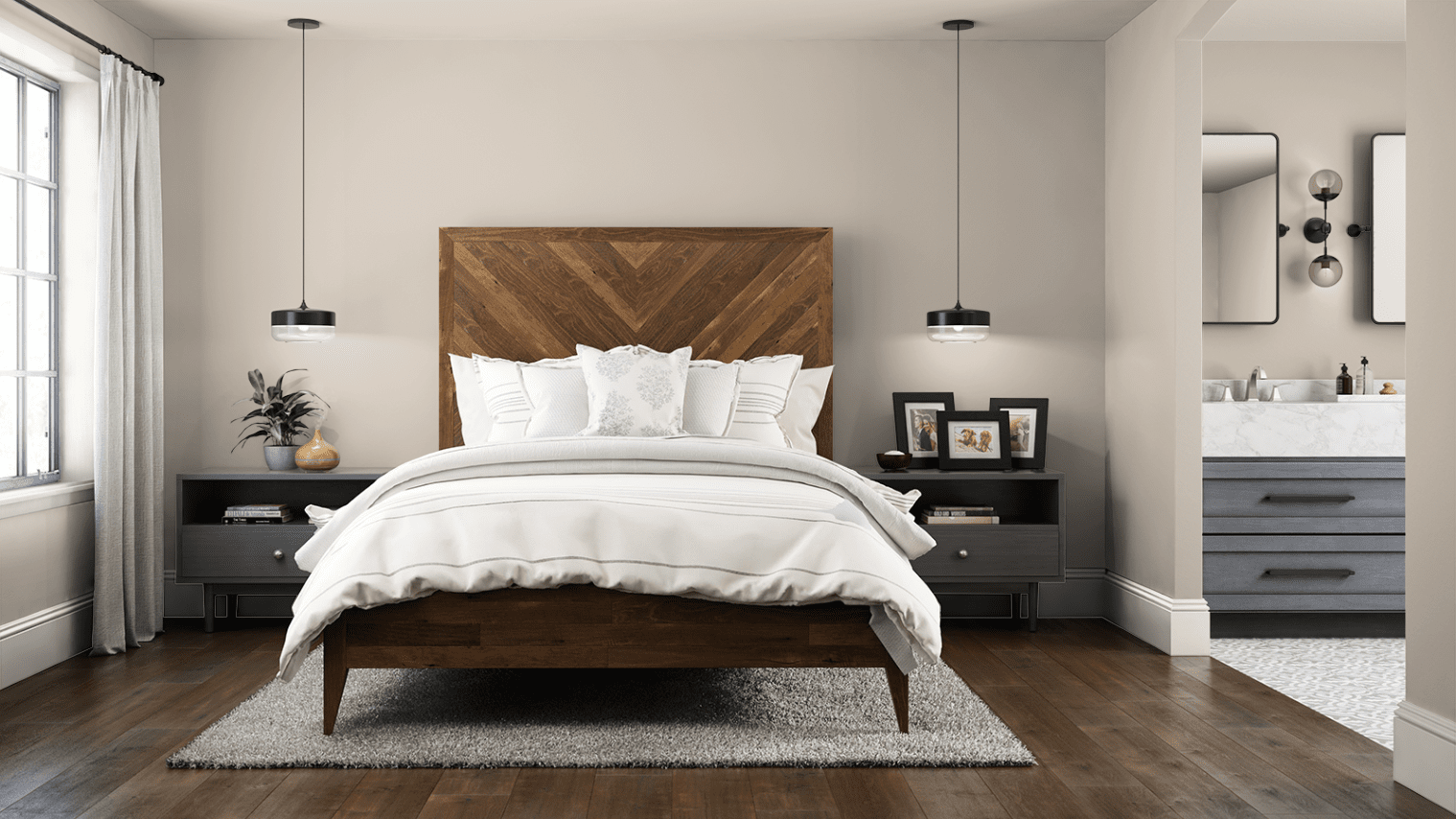 Creamy Mushroom is a cozy mid-tone taupe with natural vibes. It offers a comfortable earthy backdrop in well-lit rooms, and a good accent color in most lighting situations. Creamy Mushroom has a LRV of 52.
Creamy Mushroom is Perfect with Plants
Calligraphy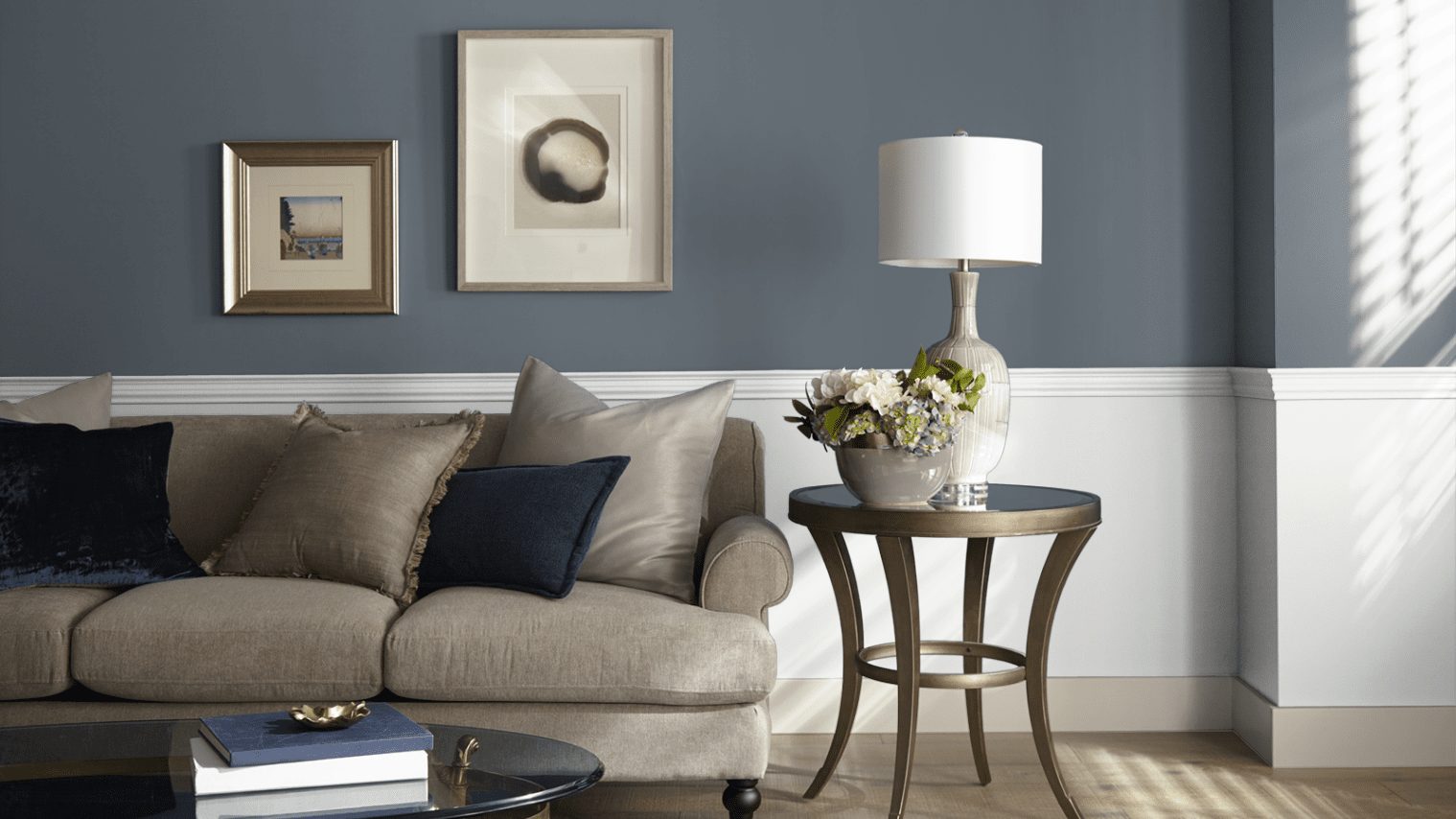 Calligraphy is an elegant charcoal gray that looks modern and sophisticated. It offers a shadowy depth that provides a visually-interesting alternative to a flat black. Calligraphy has a LRV of 12.
Calligraphy is Stunning with Gold Accents
Starless Night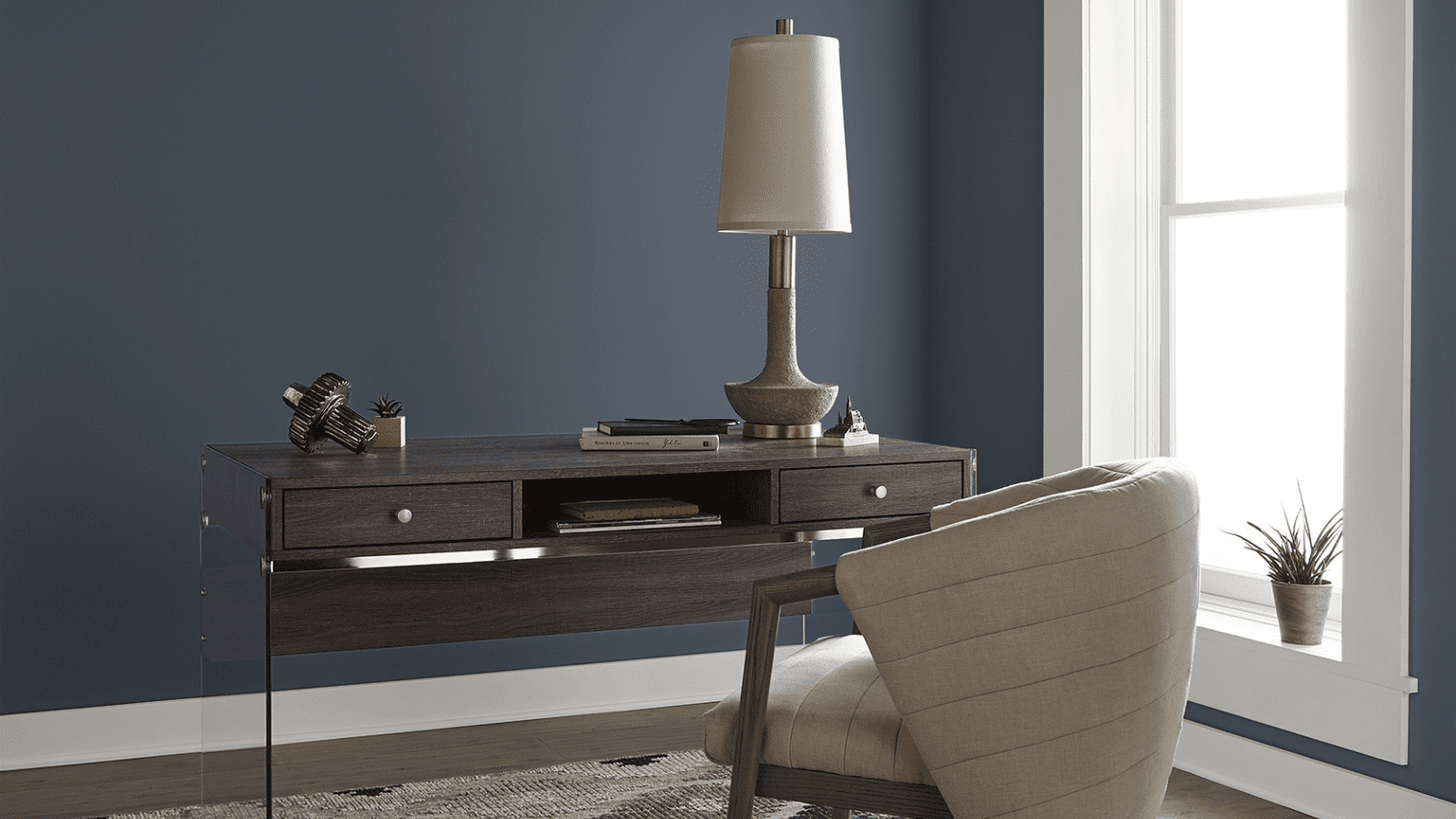 Starless Night is a super-dark, inky navy blue. It might surprise you to see navy blue on a list of neutrals, but like your favorite jeans, navy blue goes with everything. Starless Night is dark enough to read black in some instances, with a LRV of 6.
Starless Night is an Elegant Backdrop for Art Walls
Swiss Coffee
Swiss Coffee just might be Behr's most popular neutral color. But what is it, exactly? Swiss Coffee is one of those chameleon neutrals that can be thought of as a light greige color, an off-white, or a taupe tint. Its LRV of 84 is technically high enough that Swiss Coffee could even be considered a true white, but you're going to see it used most often as a neutral color.
Swiss Coffee is the Ultimate Chameleon
Rustic Taupe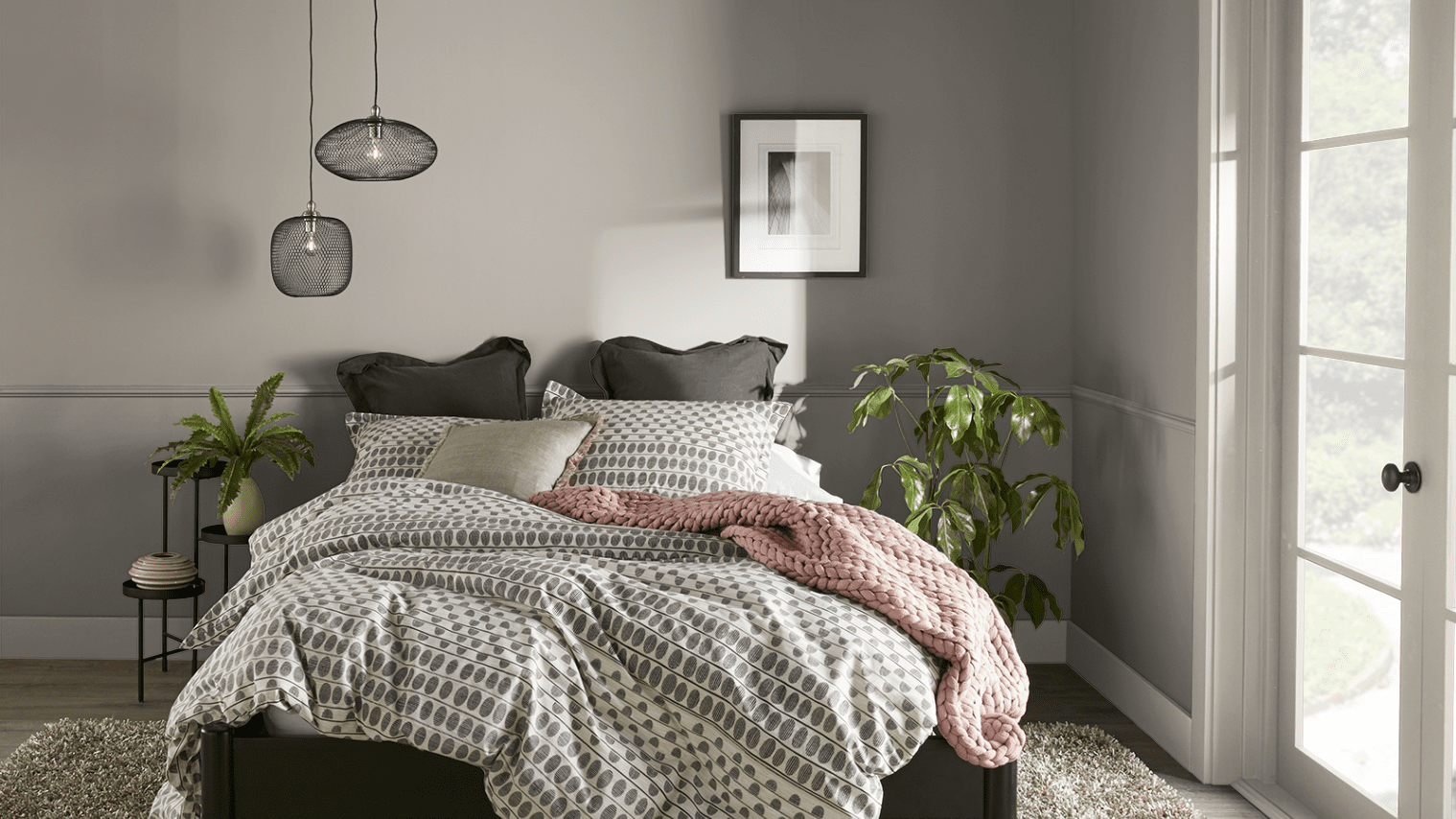 Rustic Taupe is an earthy, medium-to-dark taupe with chocolatey brown undertones. Taupes are becoming more popular as neutrals continue to trend warmer. You'd expect to see Rustic Taupe with other neutrals and nature-inspired colors, but consider taking an unexpected twist and pairing Rustic Taupe with intense jewel toned colors like purple, teal, or emerald. Rustic Taupe has a LRV of 34.
Rustic Taupe is Exciting with Jewel Tones
Dove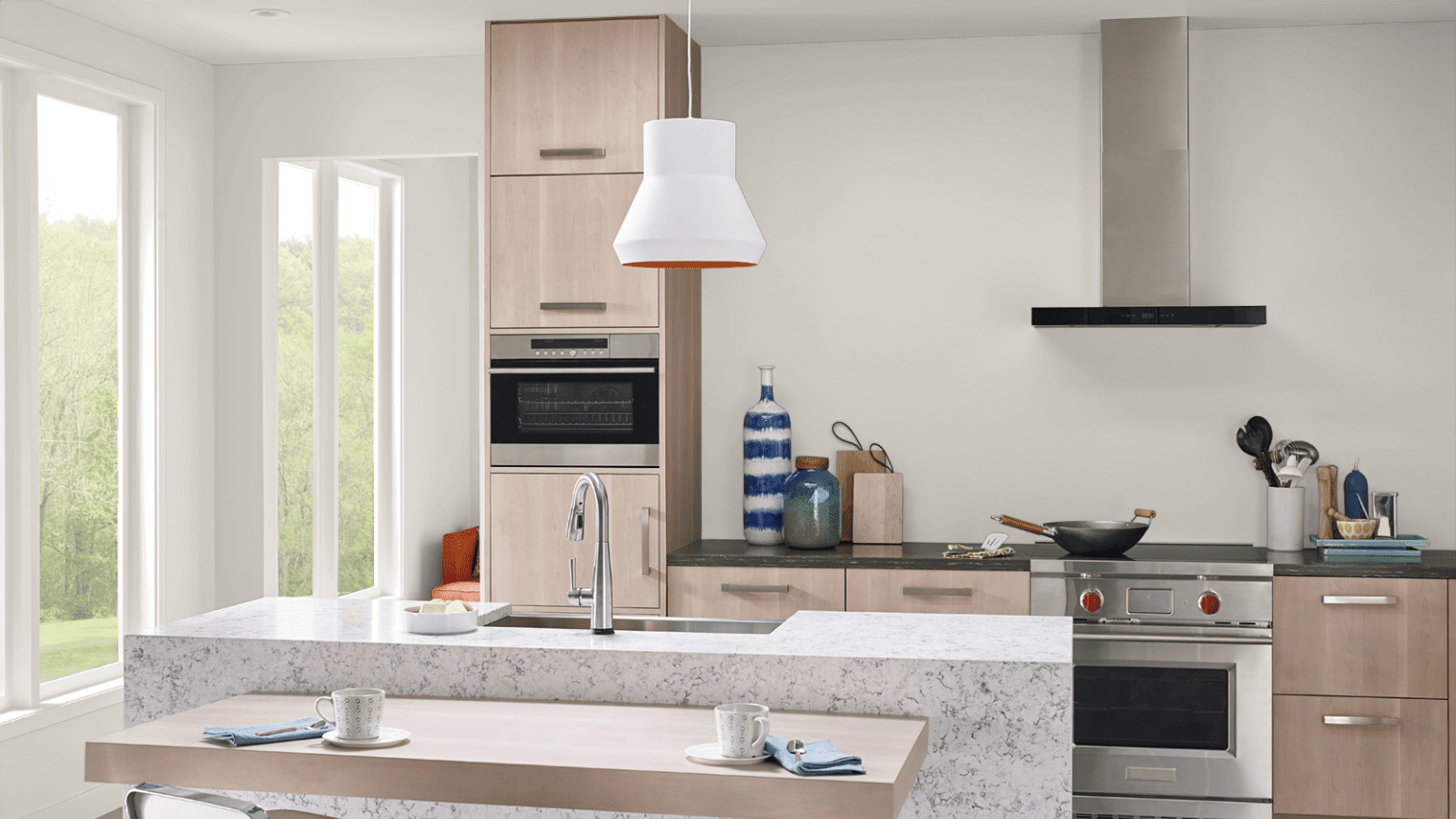 Dove is a light greige color that's well-balanced and highly-versatile. This is a color that you can put to work just about anywhere and expect results. By being both lighter and more evenly split between its warm and cool aspects, Dove sets itself apart from many greige colors. Its LRV is 66.
Dove is a Greige You Can Use Anywhere
Very Navy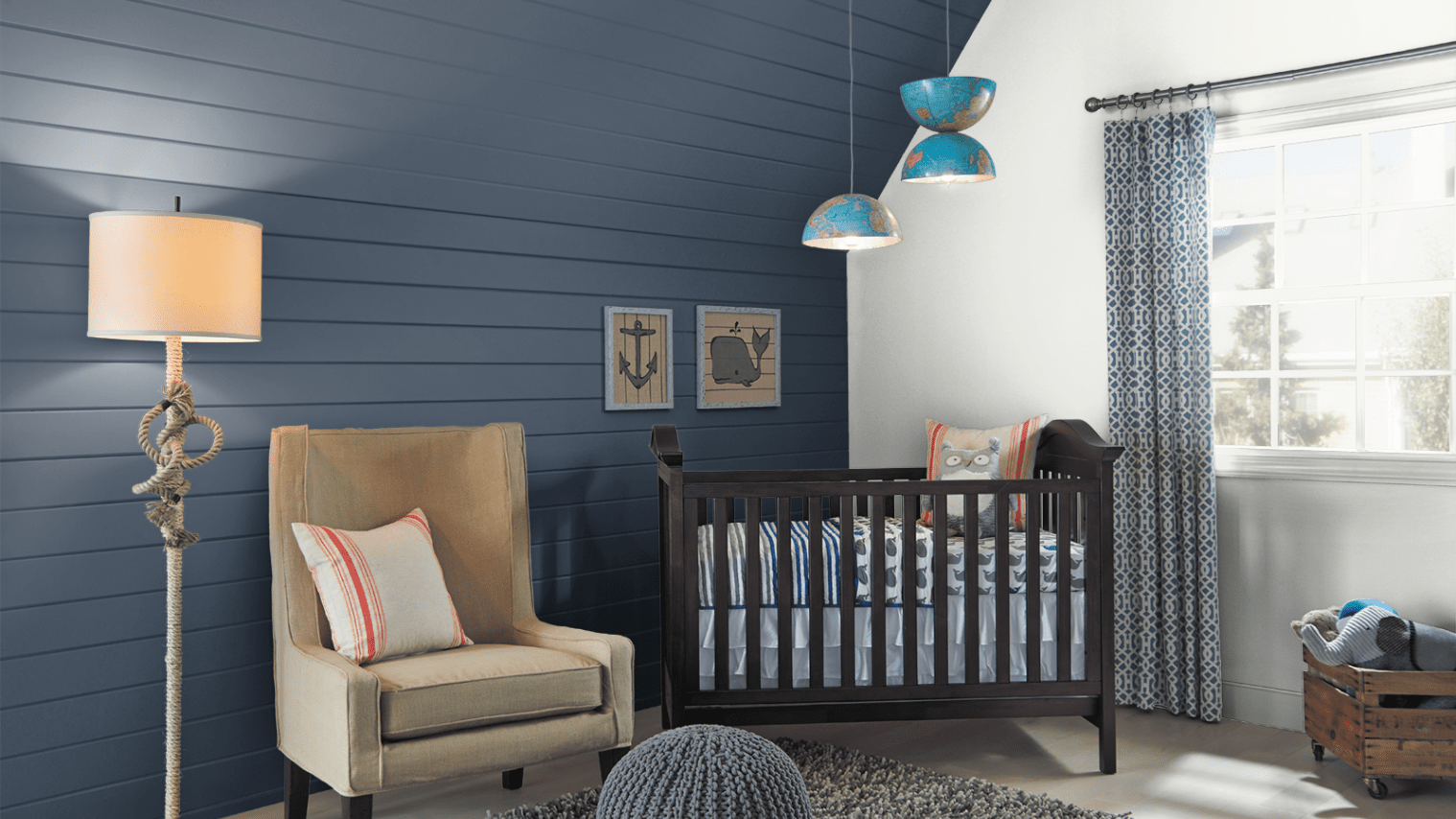 Very Navy is a traditional navy blue with inky depths and strong gray undertones. This is a classic color that can compare to Hale Navy from Benjamin Moore or Naval from Sherwin Williams. Very Navy has a LRV of 6.
Very Navy is Perfect for Historic Homes
Greige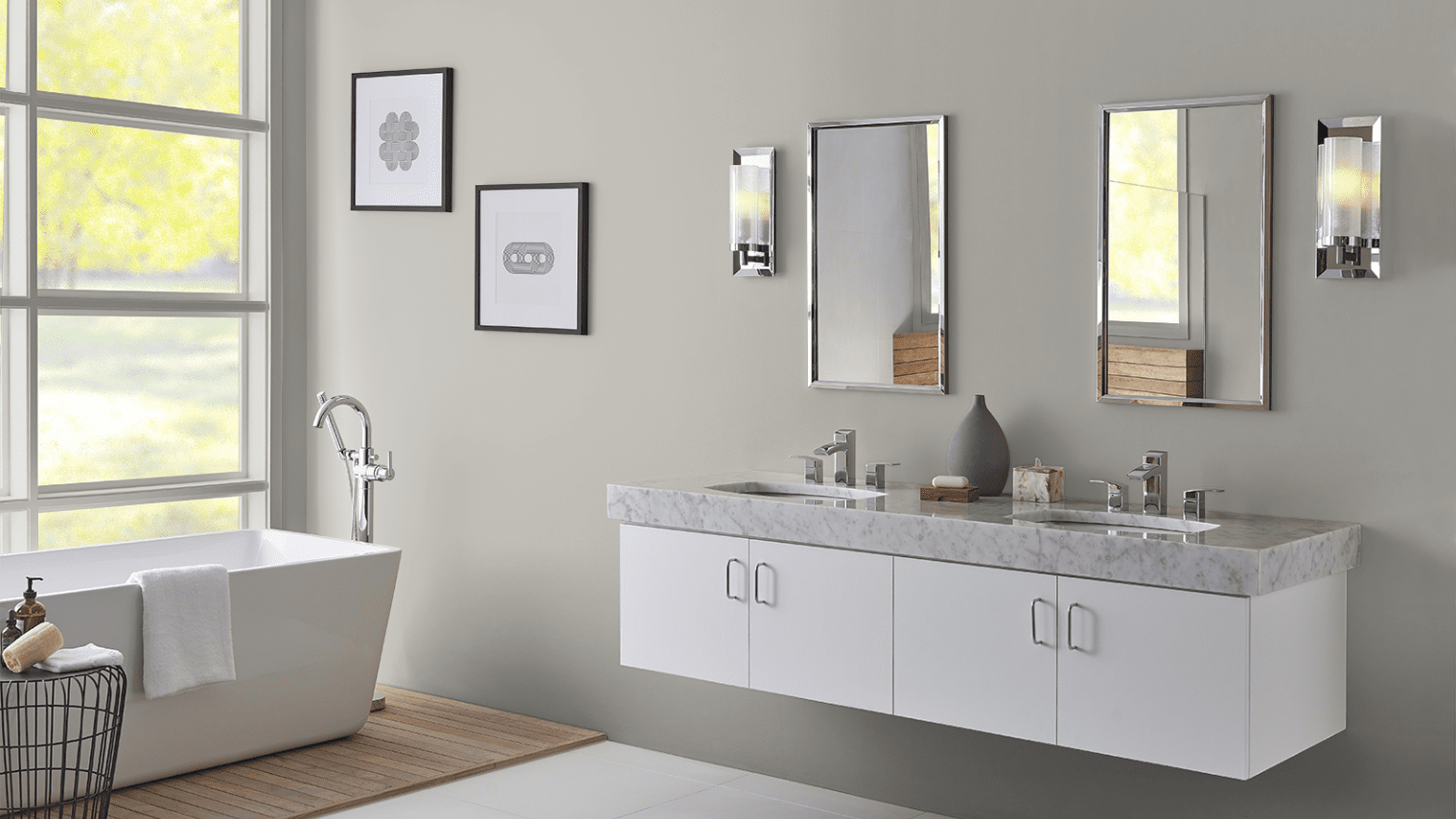 Greige is, as you might expect, a greige paint color! This is a balanced greige color in the medium-to-dark range. It offers that hallmark greige versatility, along with that depth of contrast that is more typical for a greige than say, Dove or Swiss Coffee. Greige has a LRV of 46.
Greige Puts a Modern Twist on Retro Decor
Dark Truffle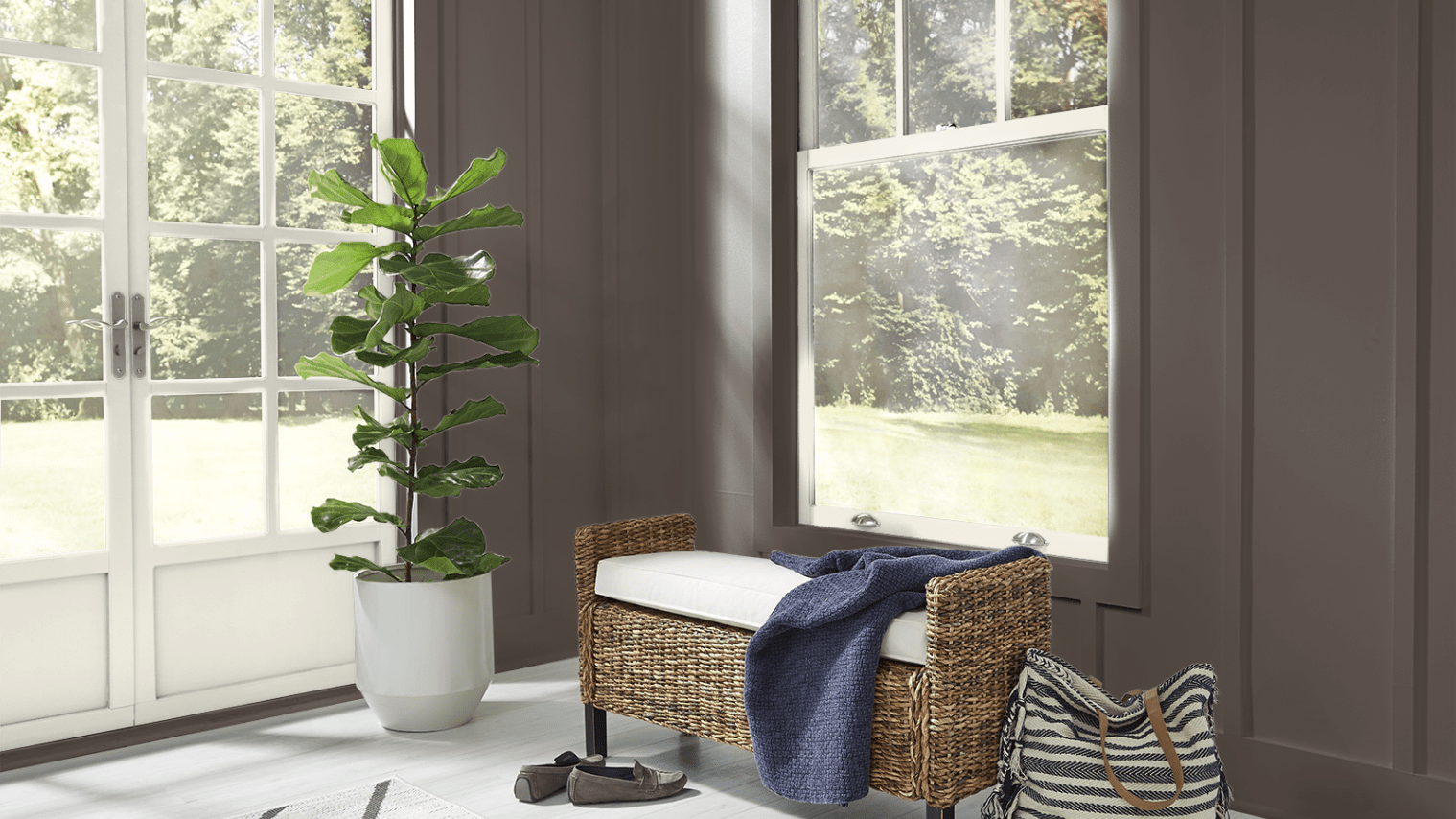 Dark Truffle is a deep chocolate brown that was just born to offer strong contrasts and accents. Pair it with your favorite cream for a warm glow that will fill the room. Dark Truffle has a LRV of 8.
Dark Truffle is Striking on Focal Walls
Ashen Tan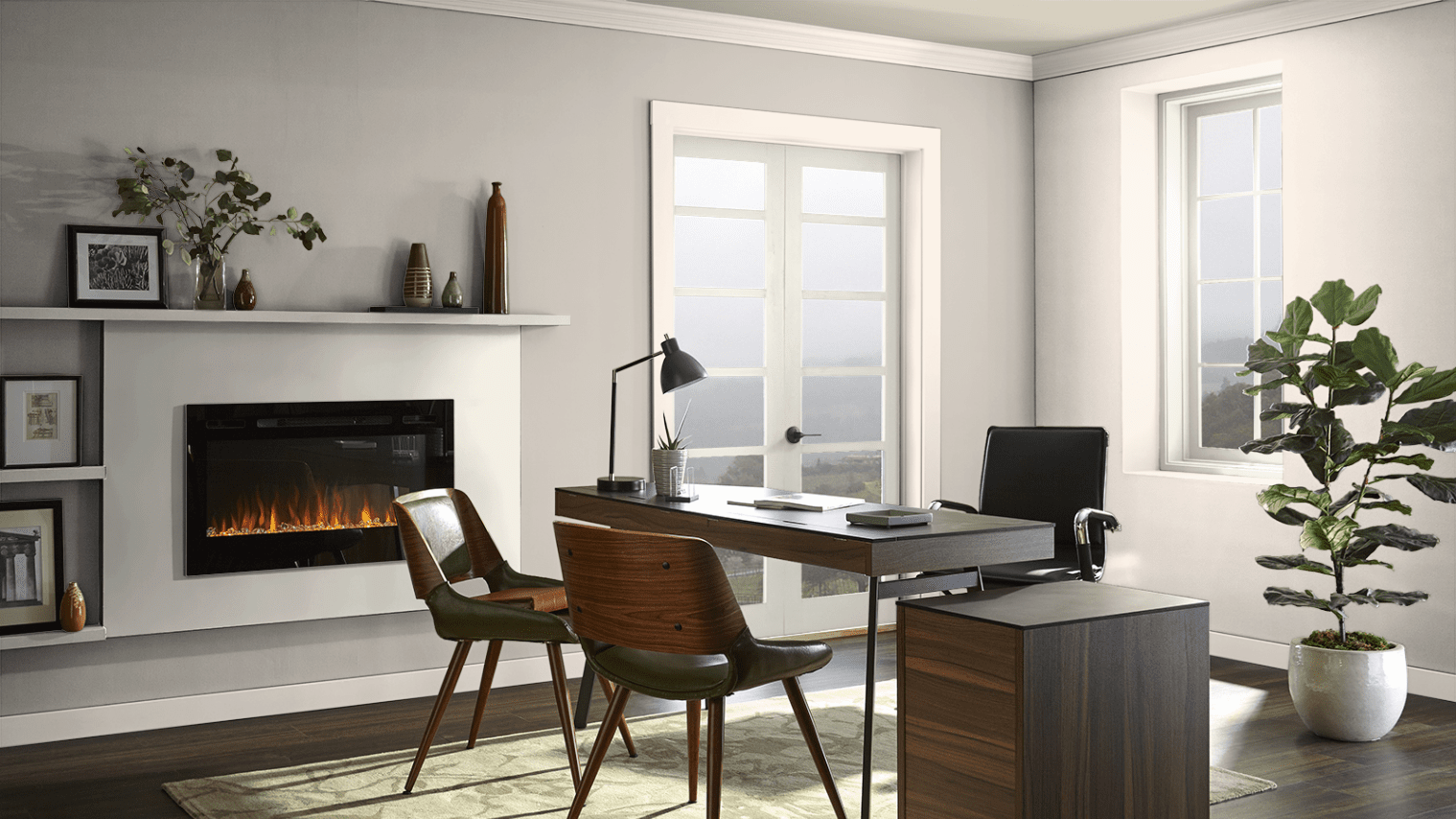 Ashen Tan is a light warm taupe color that you can use anywhere. This is a gentle mushroom-toned neutral that truly goes with anything, and is totally on-trend with rise in appreciation for taupe colors. Ashen Tan has a LRV of 60, right in that ideal range that many designers favor.
Ashen Tan is Lovely for Minimalist Styles
Little Black Dress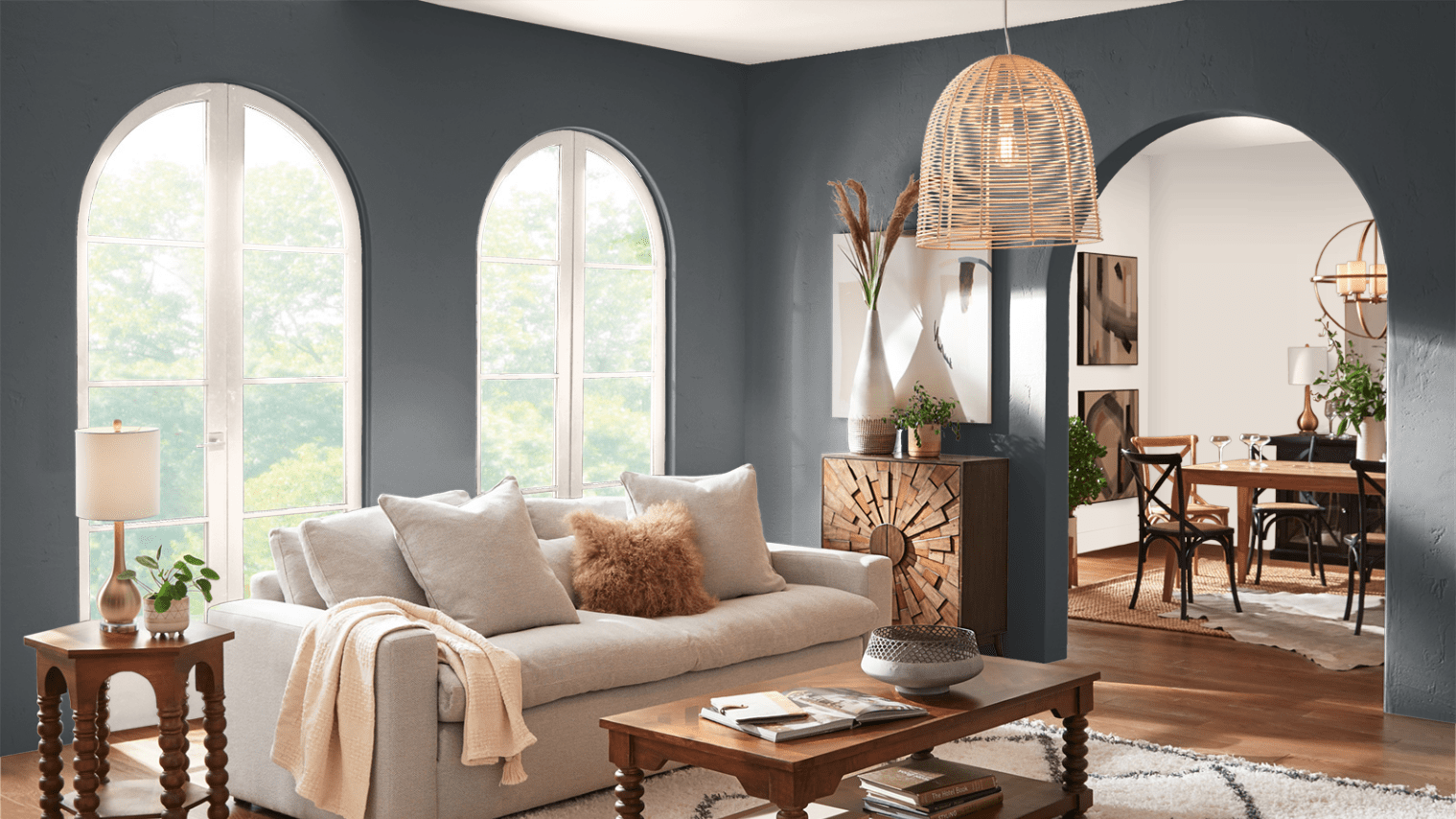 What could be more classic and suitable for any occasion than a Little Black Dress? This is a straight-up black paint that goes with everything. Pair it with a silver gray and a crisp white for instant sophistication. Little Black Dress has a LRV of 6.
Little Black Dress Goes with Everything
Wait, So What is LRV?
LRV stands for Light Reflectance Value. It's a way of measuring how light or dark a color is. The scale runs from absolute black, which is 0, to sheer white, which is 100. The LRV numbers are provided in this article so that you can easily compare the colors on the list to each other.
Final Thoughts
Neutrals: the go-anywhere, collaborate-with-everyone ambassadors of the paint world. If you're in love with neutrals, you can take one or two from this list, perhaps combined with your favorite white or gray, and have a ready-made color palette for your next project.
But even if neutrals aren't really your thing, you can always use one of them as a bridge between the more lively color choices in your palette. Neutrals are experts at tying it all together.
Happy painting!