Decorated Life is reader-supported. When you buy through links on our site, we may earn an affiliate commission. Learn More
12 Best Front Door Colors for Red Brick Houses
Your front door is the first thing that greets you when you come home. What does it say about you and your living space?
A fresh, appealing front door color is a fast and easy way to add to the curb appeal of your house, whether for buyers or entertaining company.
Red brick exteriors are traditional and charming, but sometimes a bit overpowering. How do you choose the best door color for a red brick house?
It turns out you actually have a lot of options, with plenty of room to express your style. In this article I'll show off some of the most appealing and eye-catching door colors for red brick houses to inspire your entryway refresh.
Salty Dog by Sherwin Williams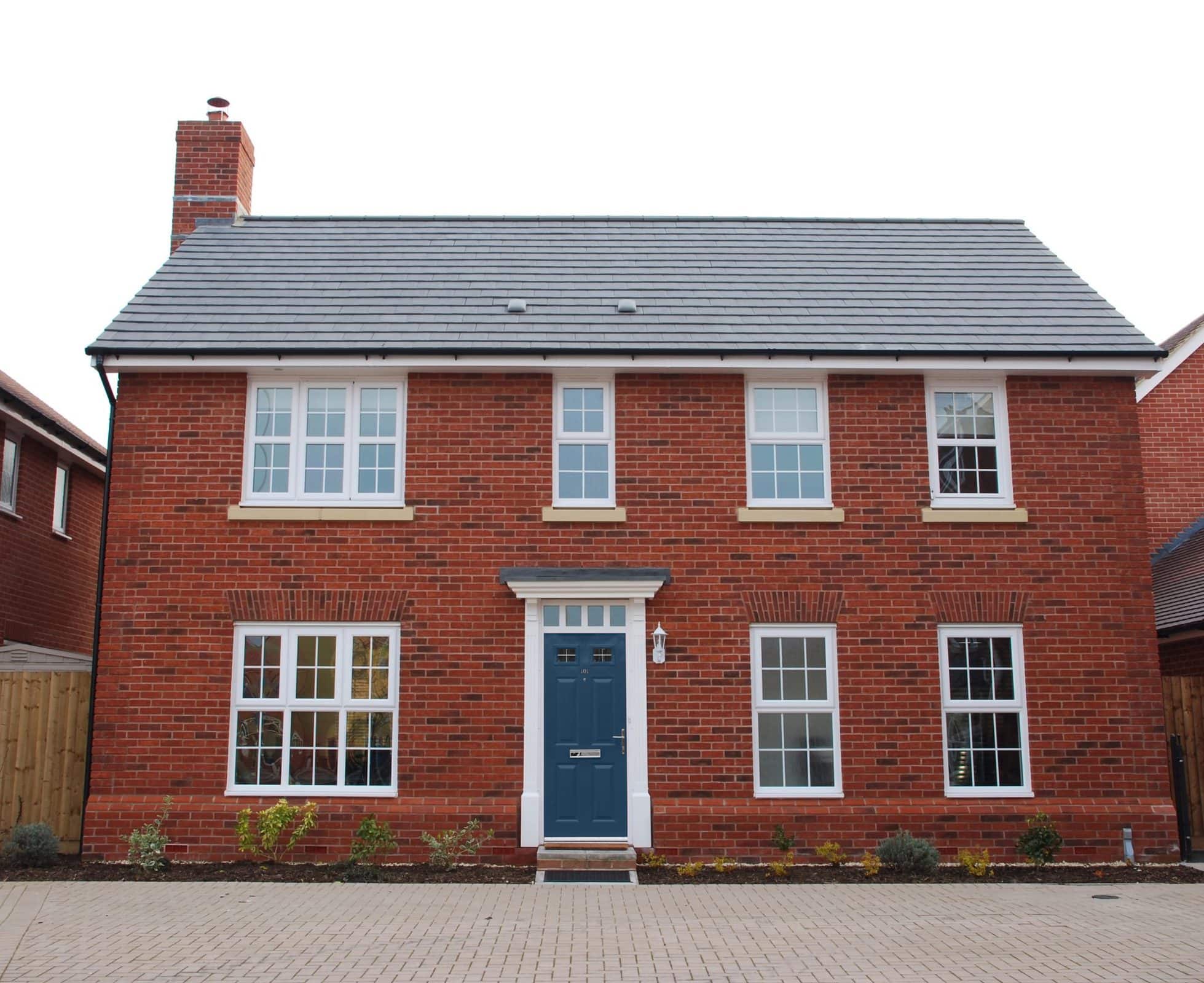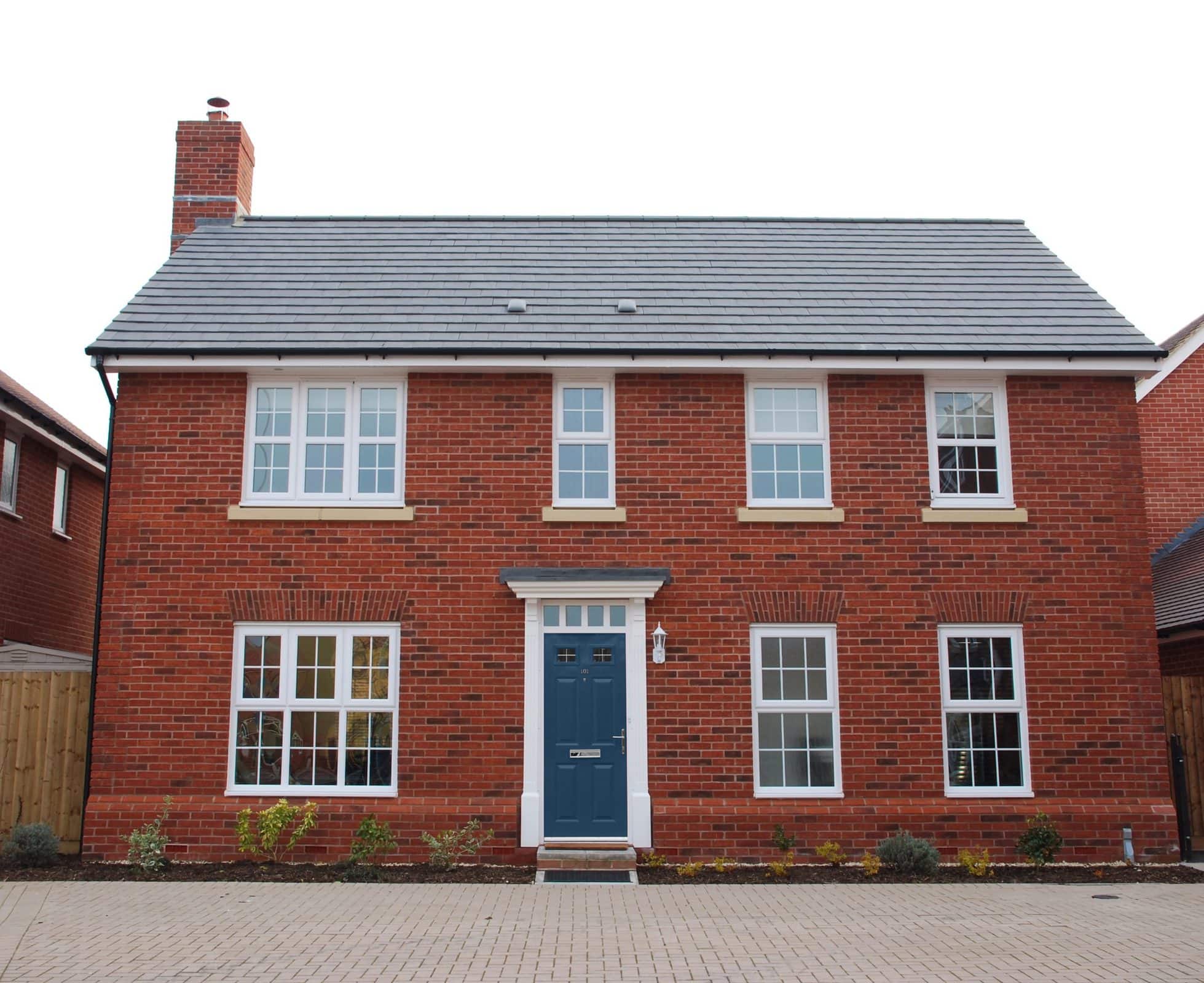 Salty Dog is a rich, royal Navy blue color that really pops next to red brick, especially brick that has retained more of that intense red hue. Blue and red is a classic option that never goes out of style.
Hunt Club by Sherwin Williams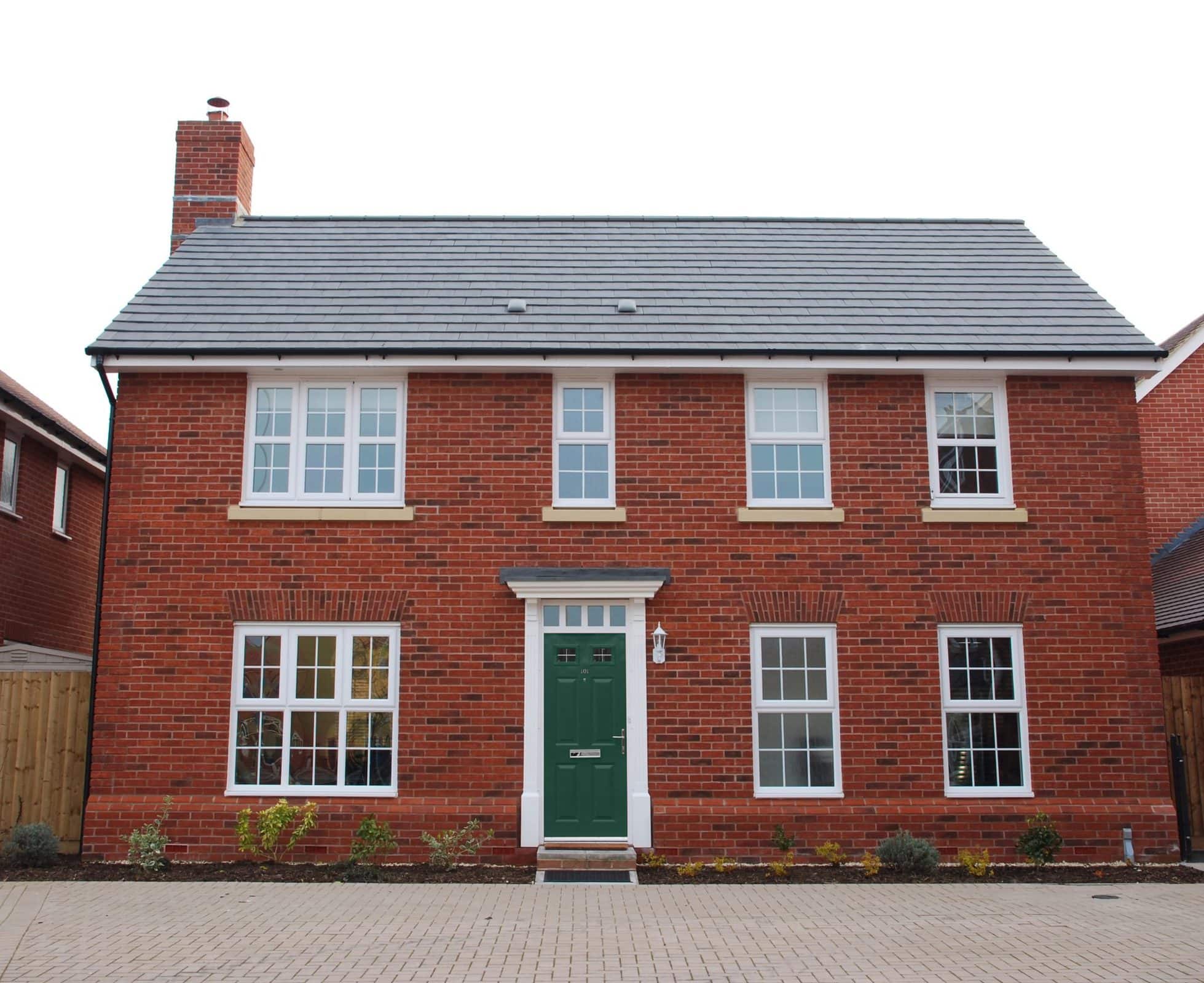 Hunt Club is a dark forest green that complements red brick, much like a fresh wreath or a climbing ivy. This is a traditional color that lends a stately air to an exterior.
Really Teal by Sherwin Williams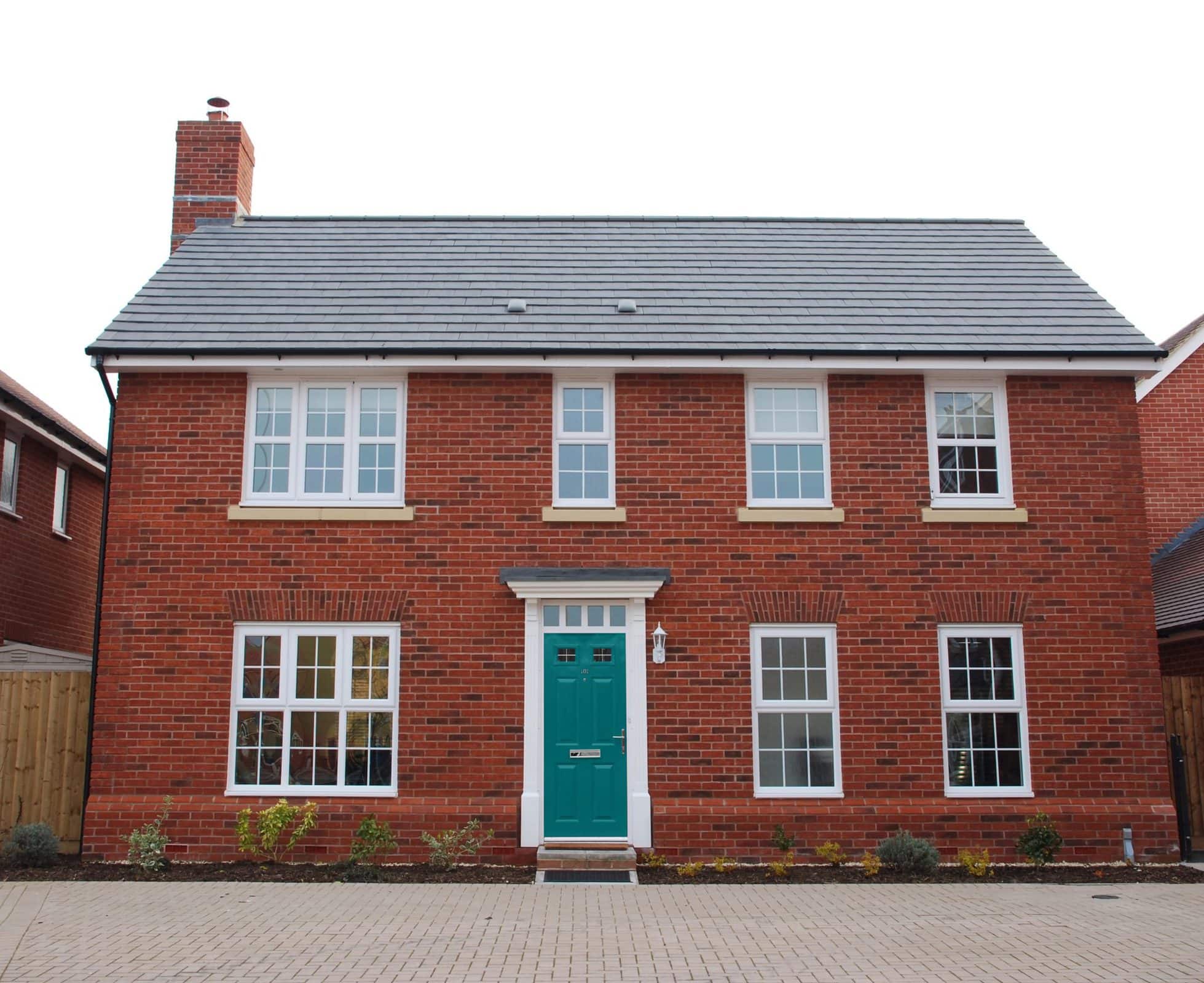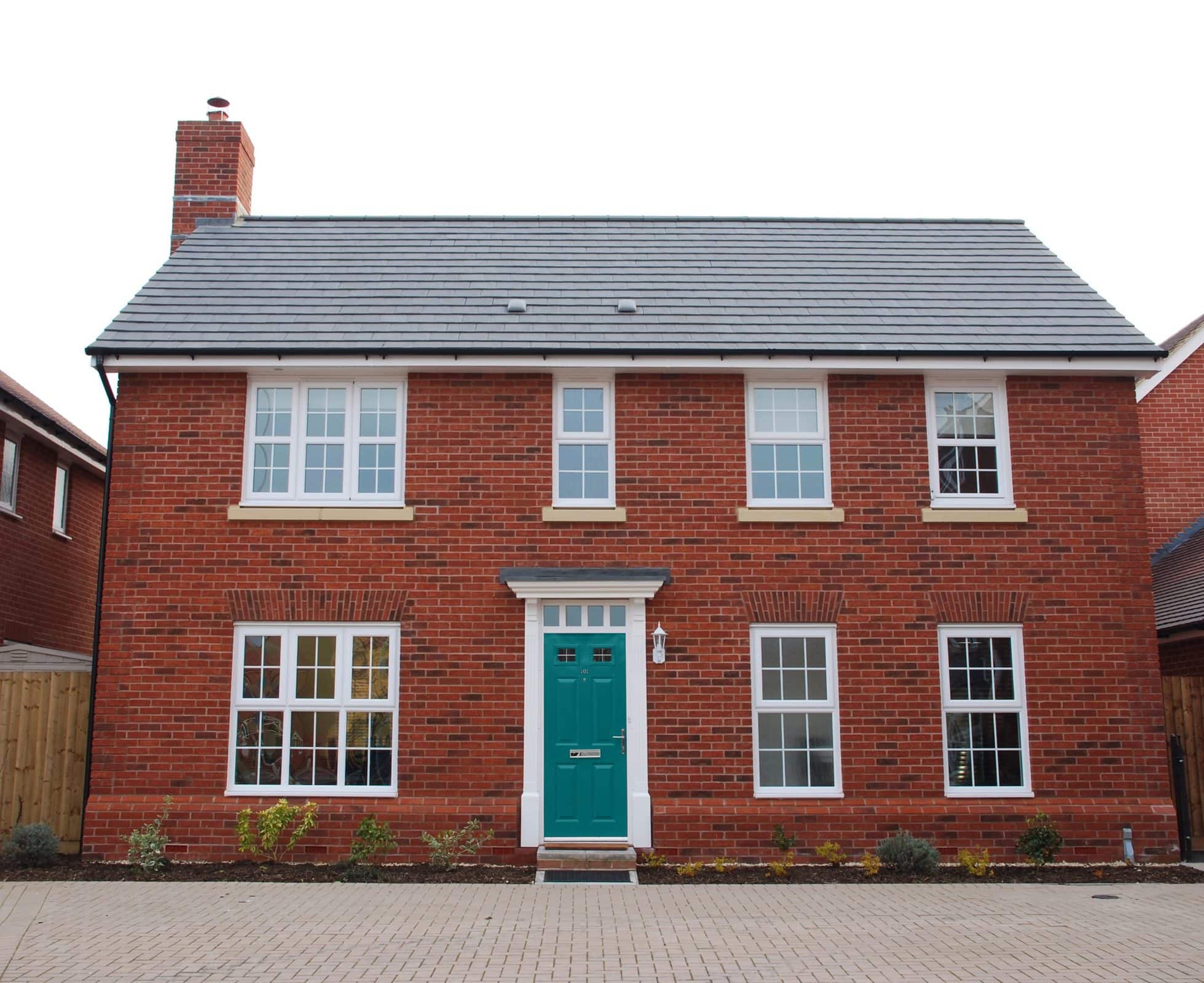 Teal might not be the first color you think of for red brick, but as a combination of blue and green, it's a solid complement. Really Teal is definitely a head-turning option with a playful appeal.
Tricorn Black by Sherwin Williams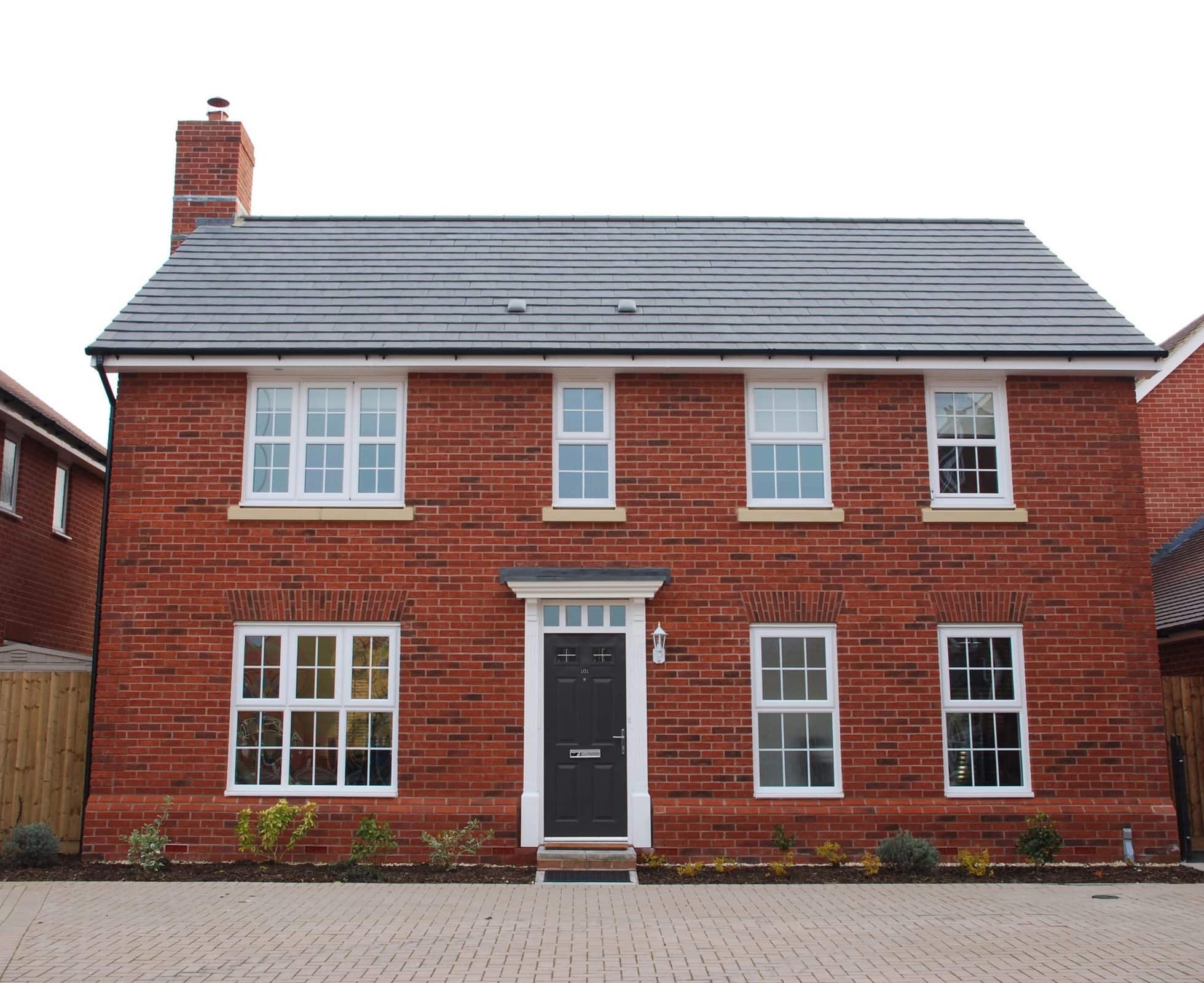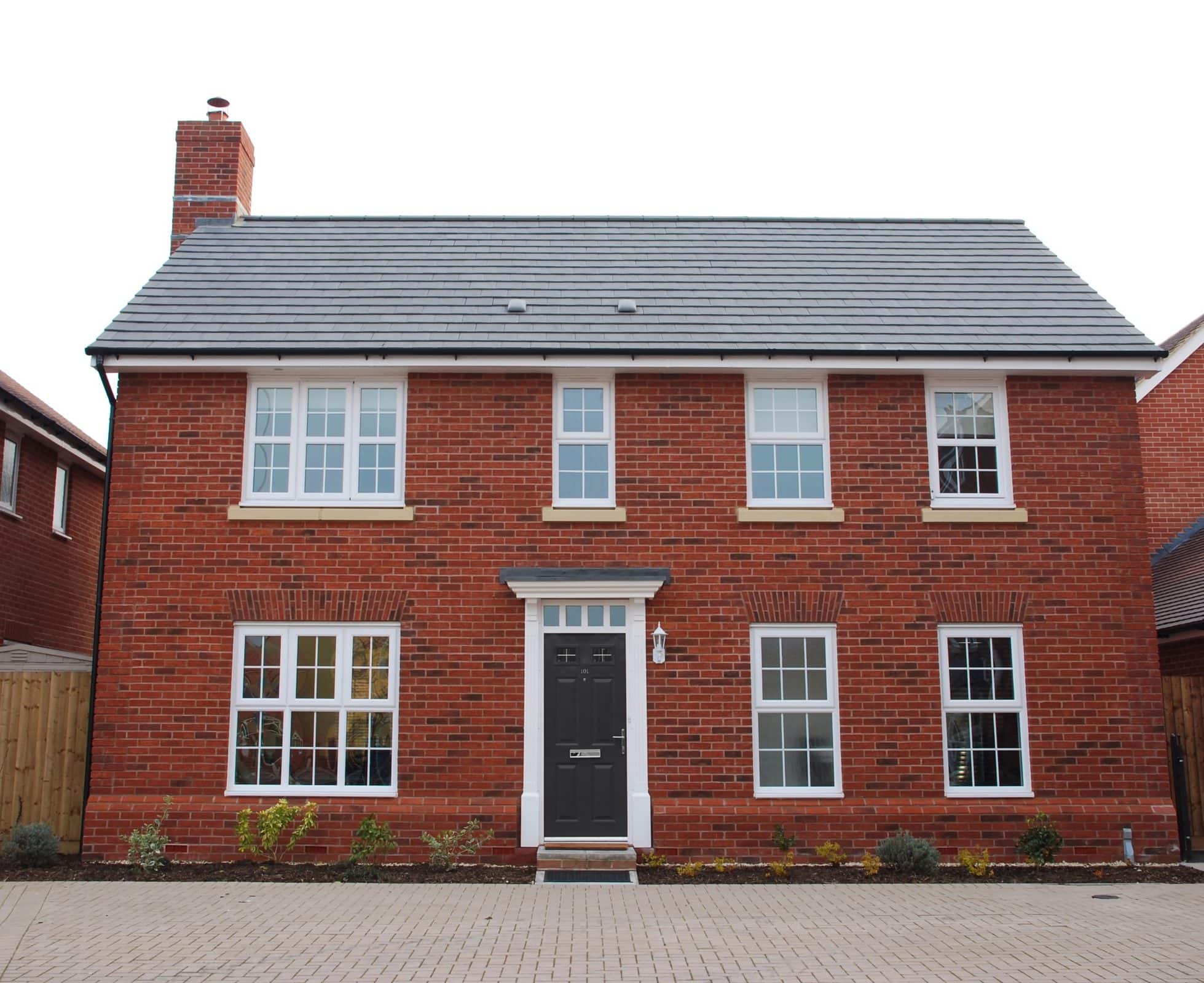 Tricorn Black is a versatile, classic black that looks sharp in any setting. You really can't go wrong putting black with any shade of red brick, so if you're not sure what to choose, this is an easy one.
Creamy by Sherwin Williams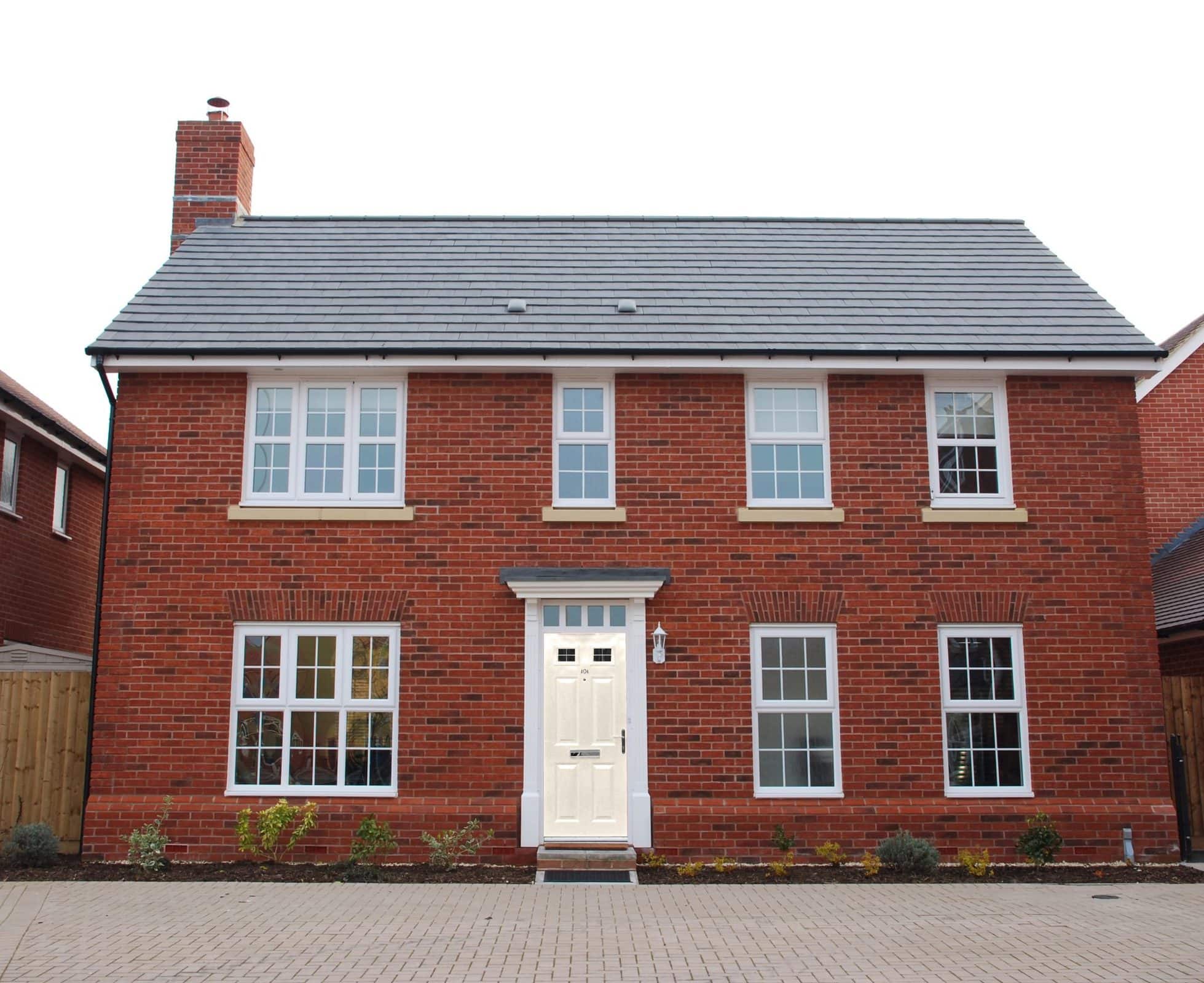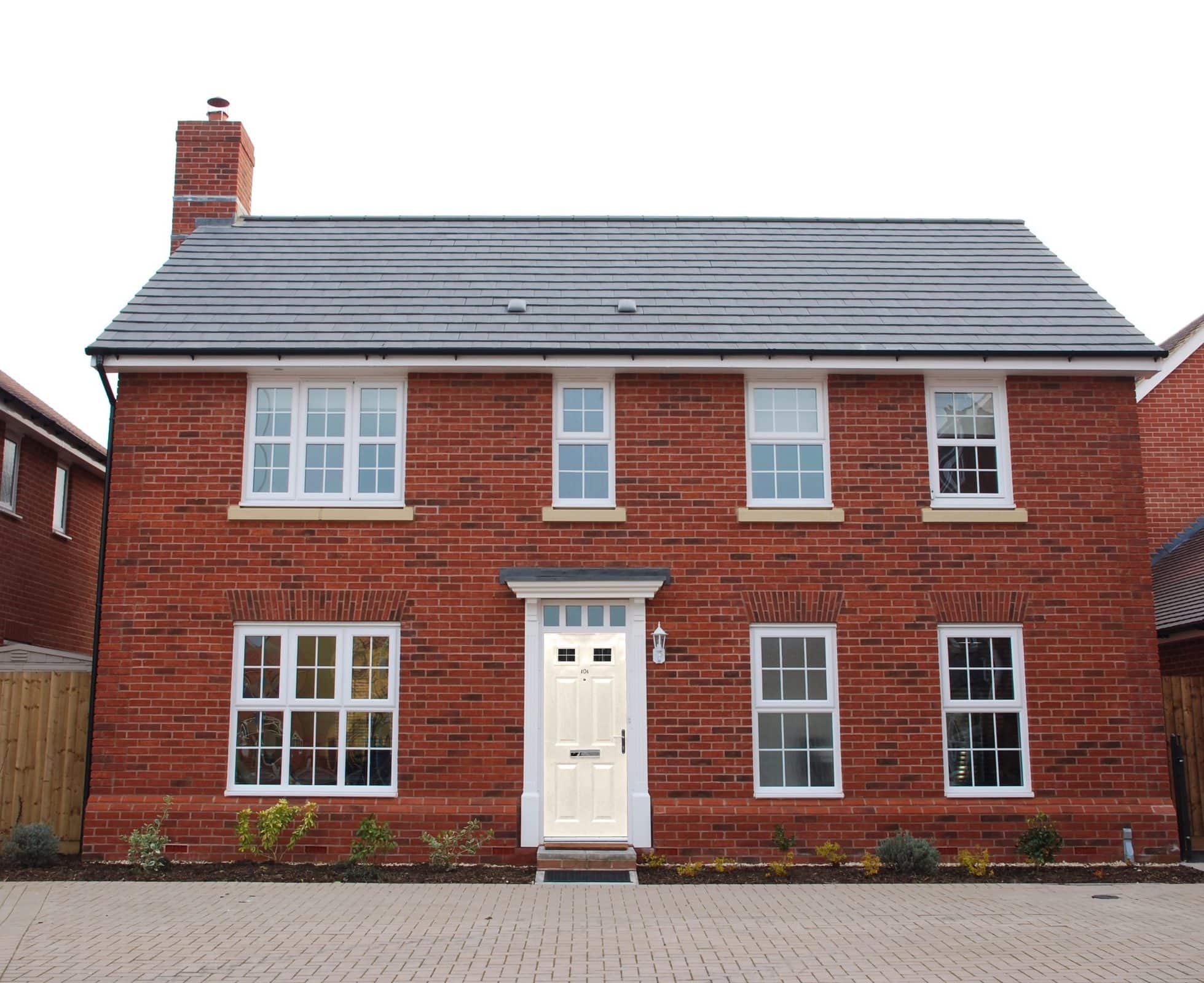 Creamy is a luminous off-white that makes a lovely warm complement to red brick. Whites and off-whites are another can't-miss option for doors on red brick houses.
Inland by Sherwin Williams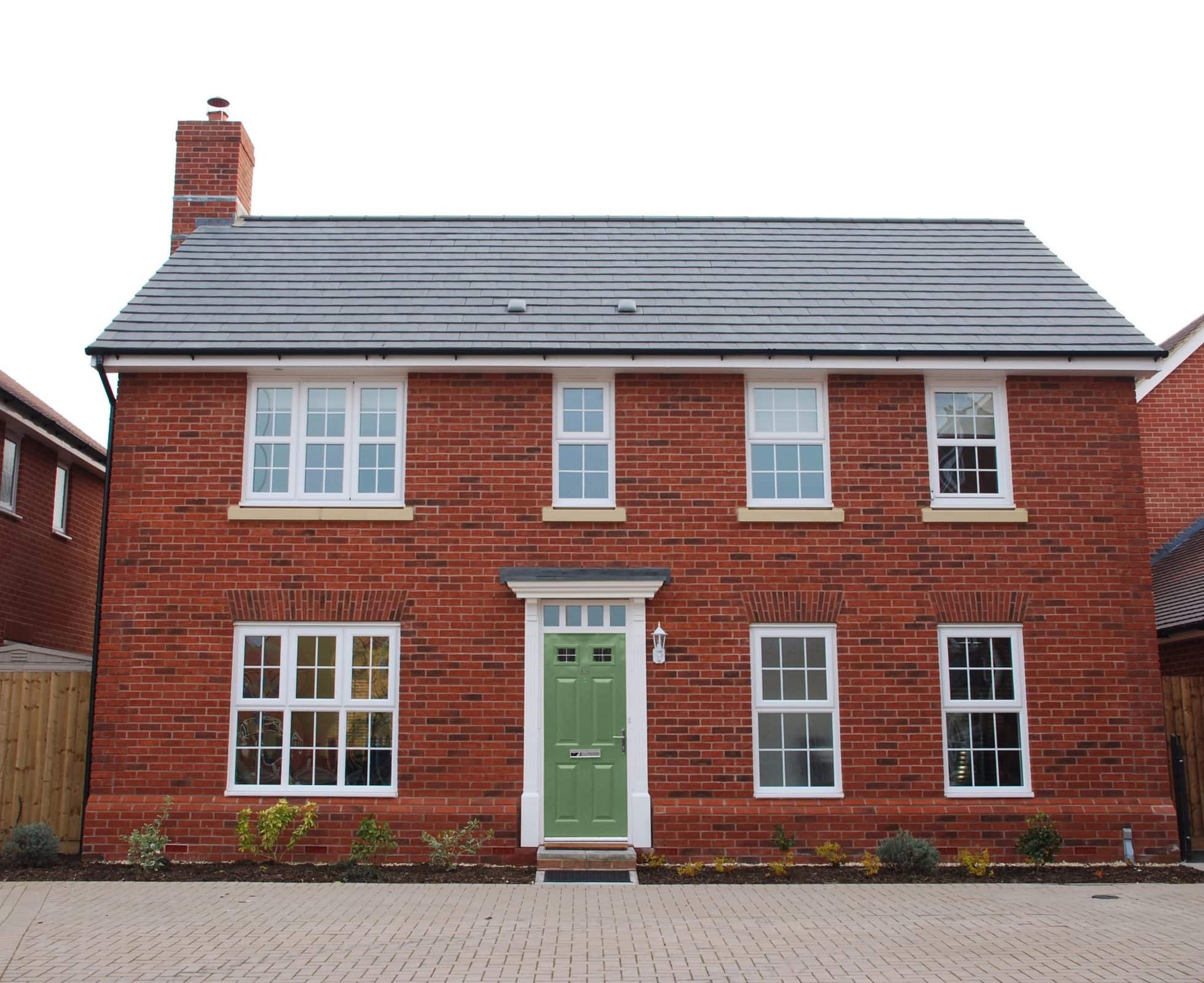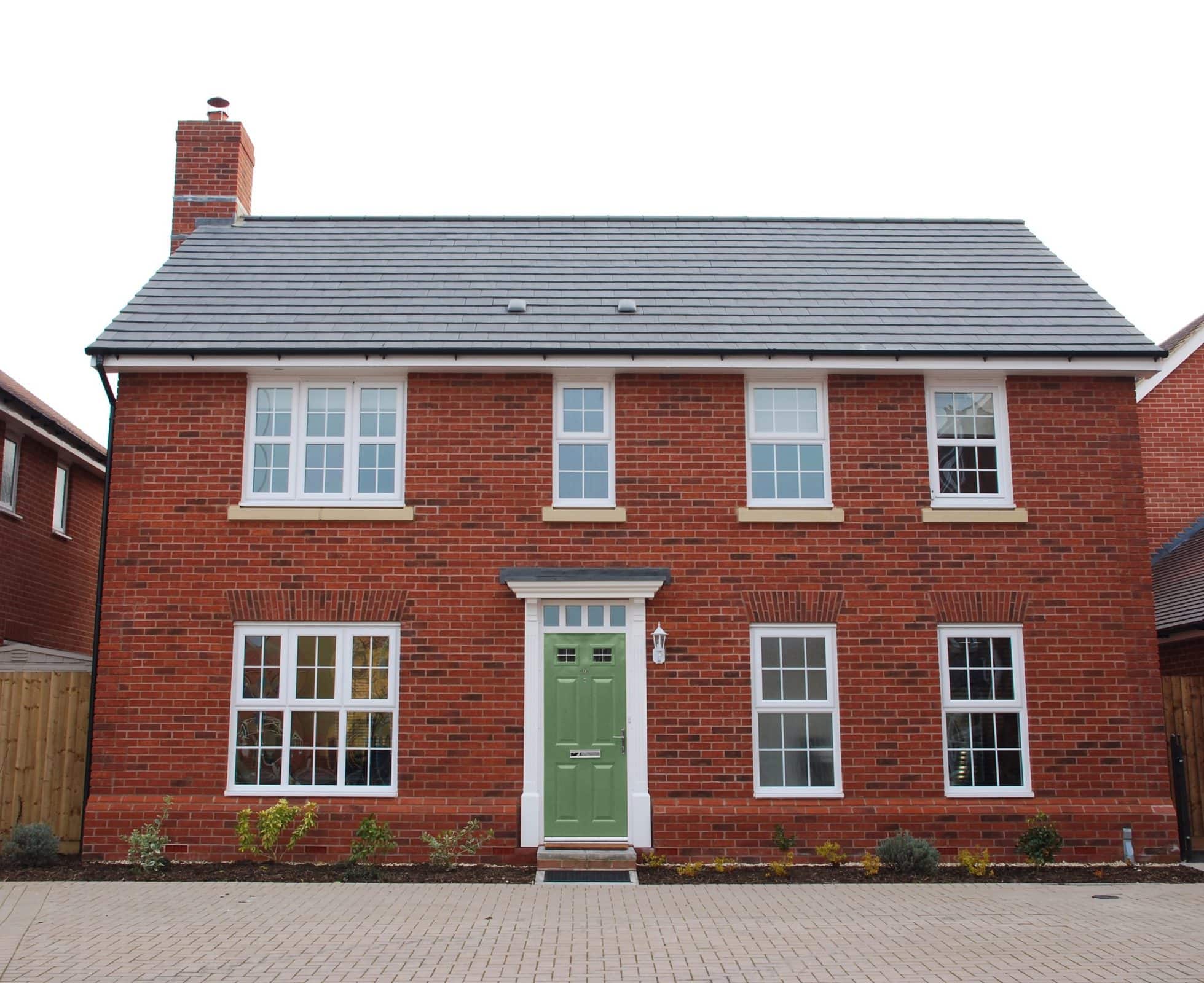 Inland is a medium-to-dark sage green that creates a natural, earthy vibe. Sage greens are muted and offer a more subdued option than a forest green; they also pair beautifully with cream colors if you want to pair a sage door with a cream trim.
White Dove by Benjamin Moore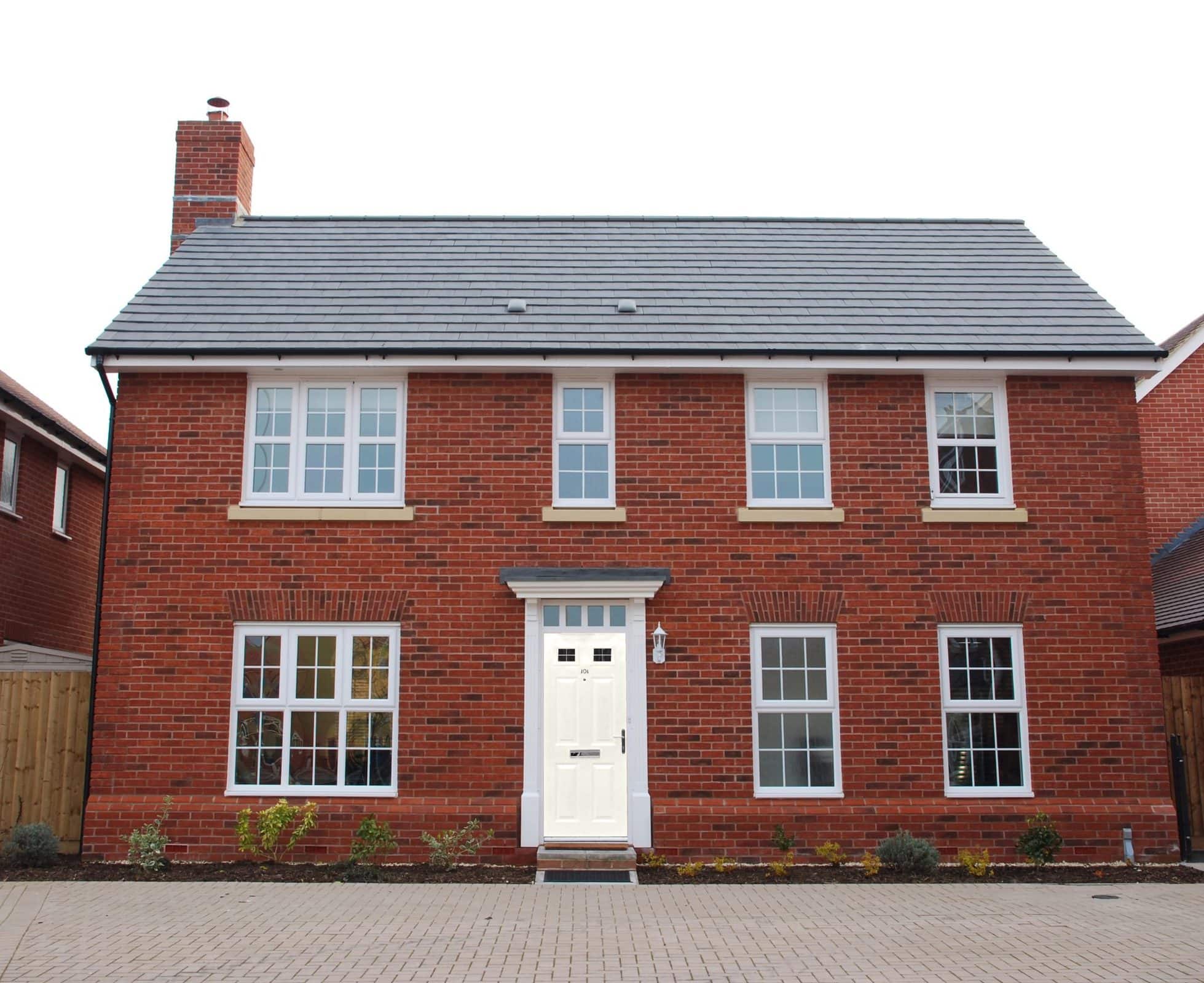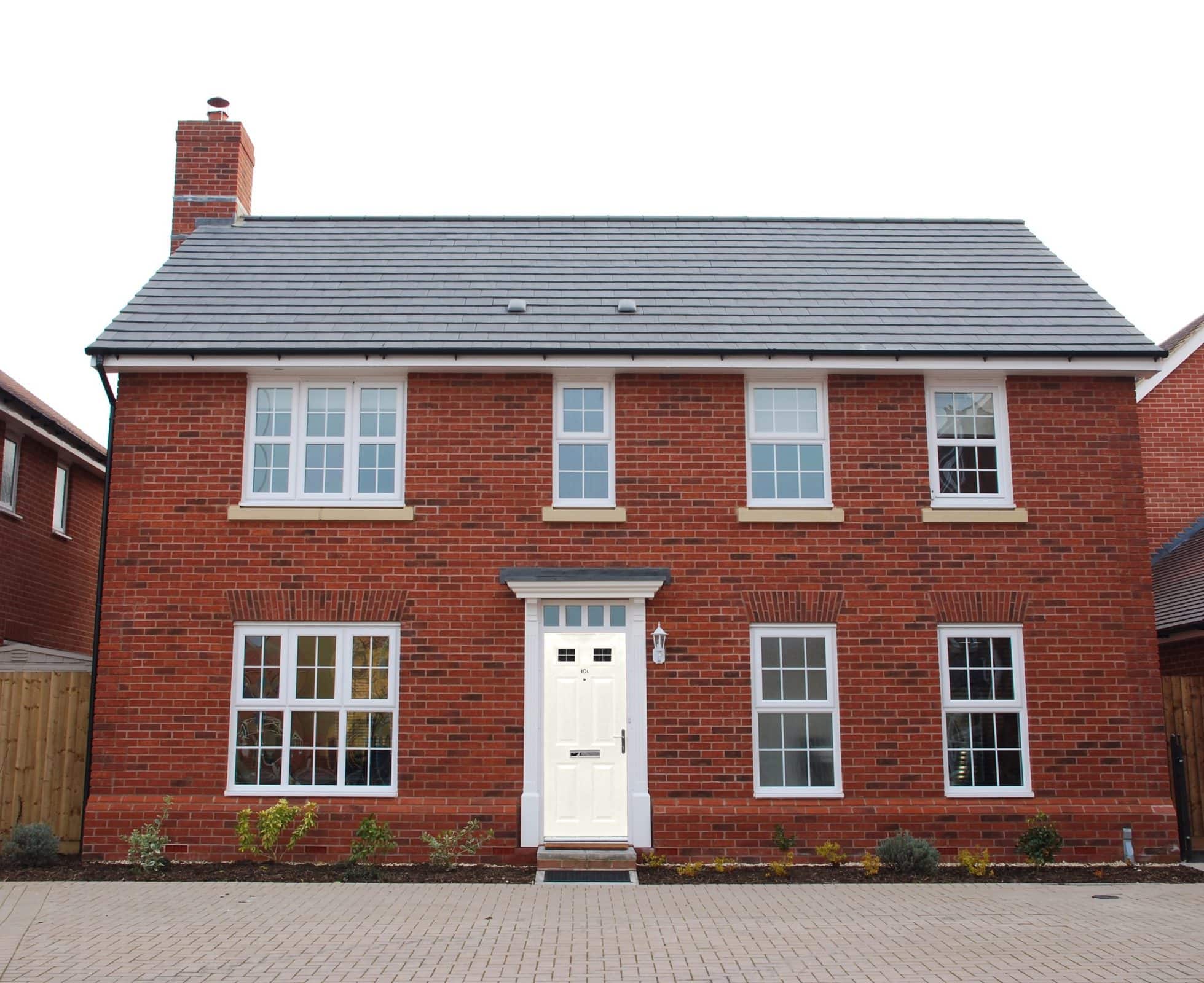 White Dove is a softly shaded, glowing white that just begs to be paired with a brick exterior. It's a neutral white that can suit any shade of brick.
Hale Navy by Benjamin Moore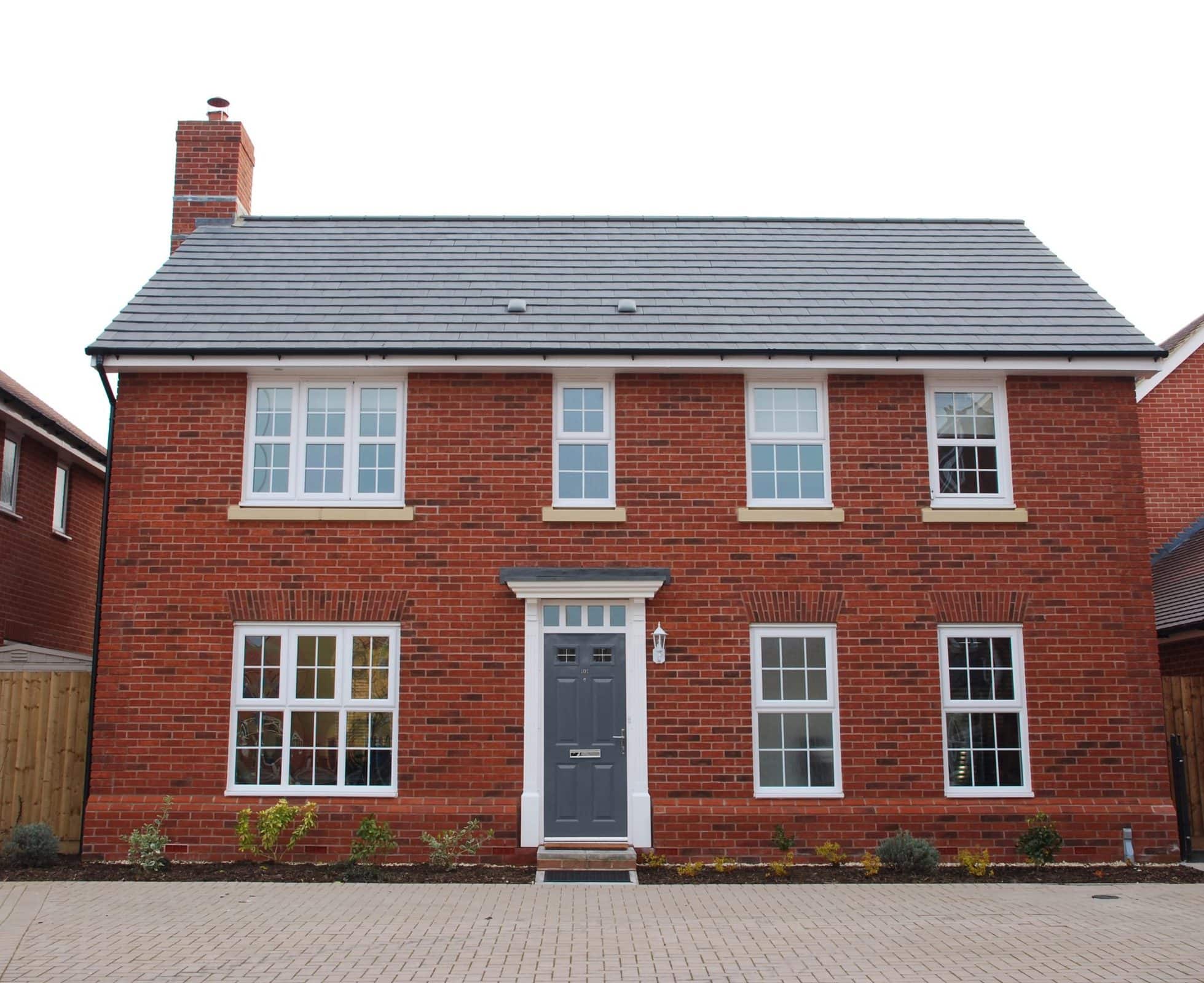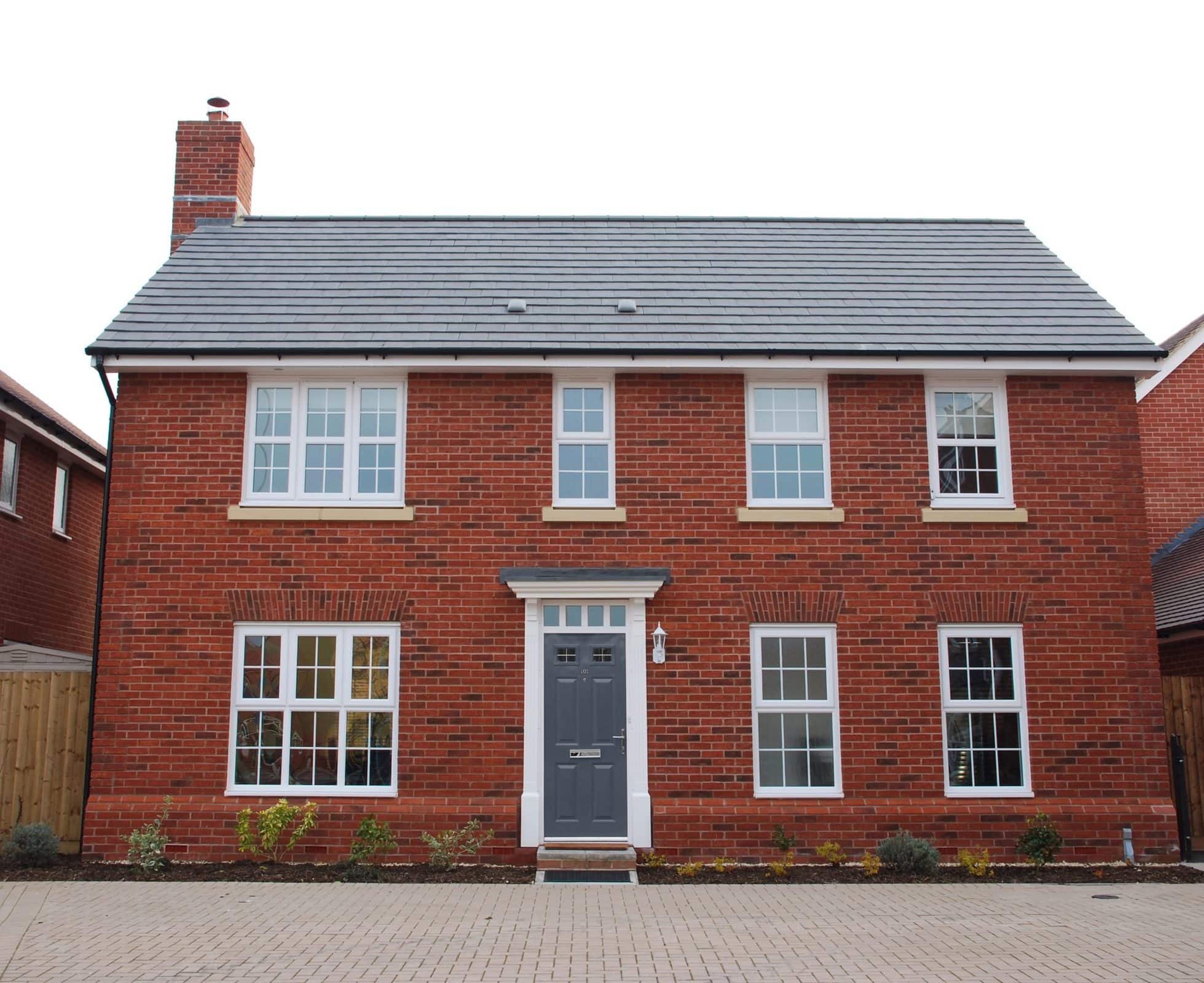 Hale Navy is a traditional deep navy blue. As a door color, it offers a handsome and stately complement to red brick homes.
Palladian Blue by Benjamin Moore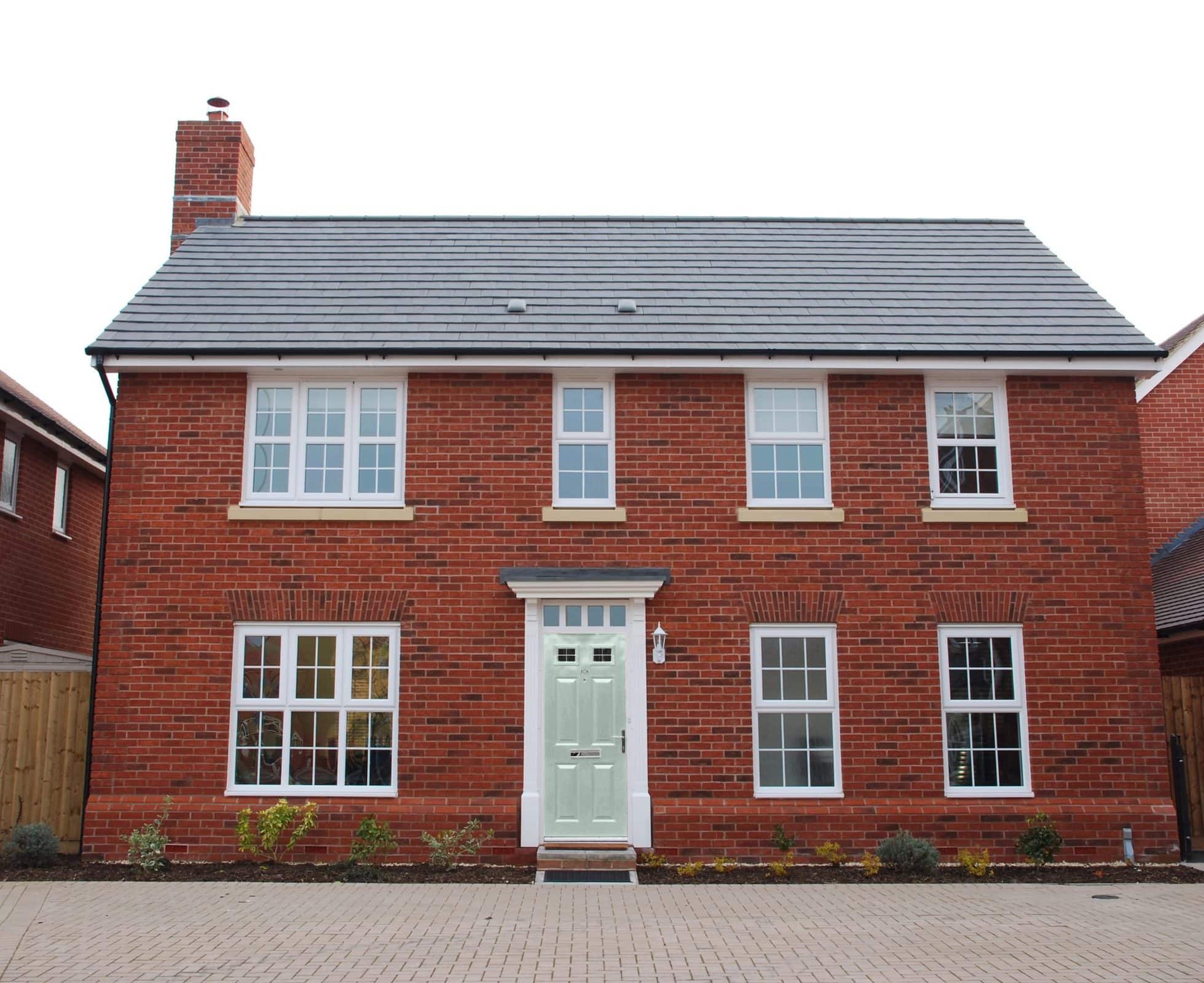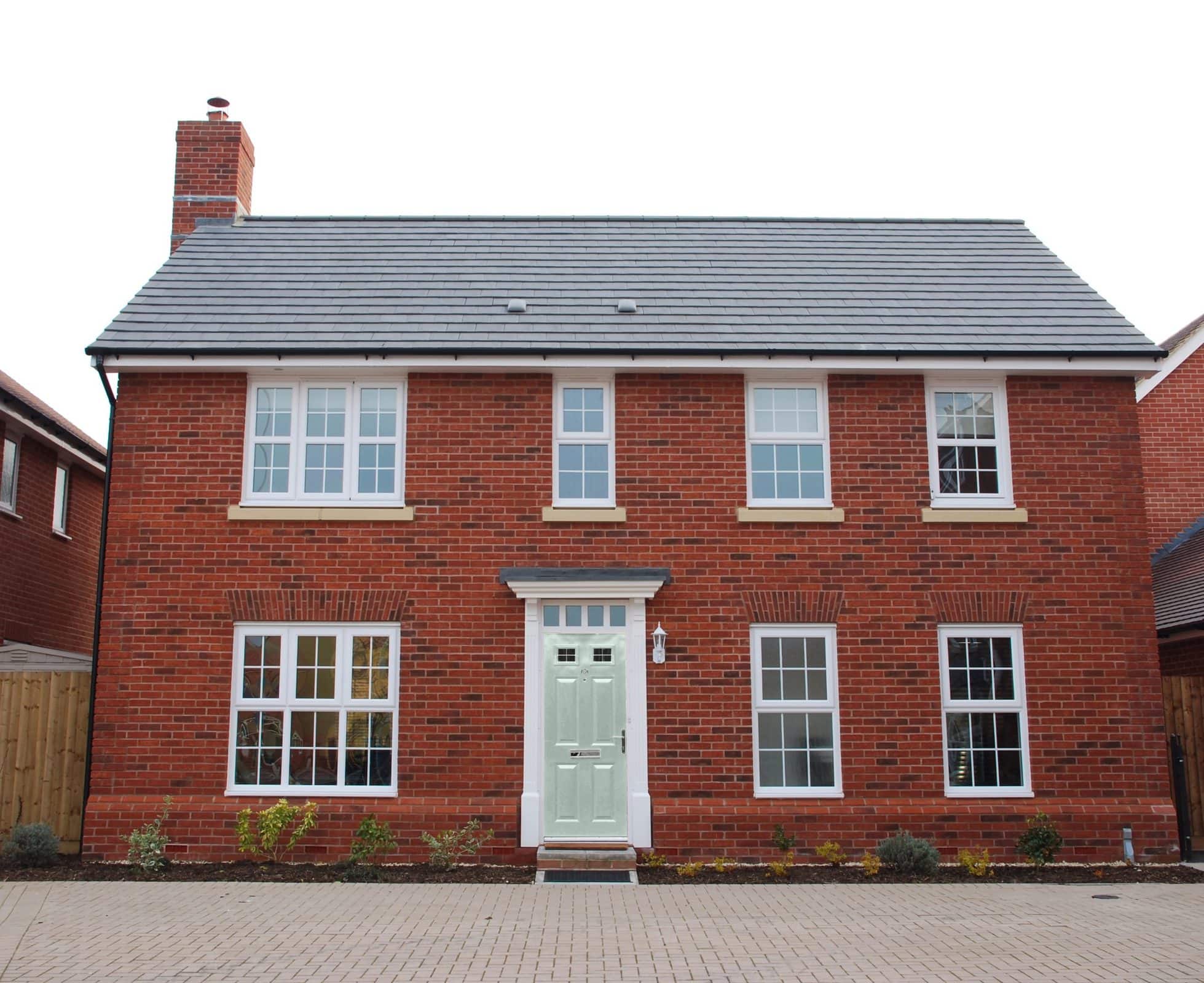 Palladian Blue is a soft sky blue blended with a mother-of-pearl silver. It's a gentle color, and an intriguing and restful choice for a front door paint color.
Blueprint by Behr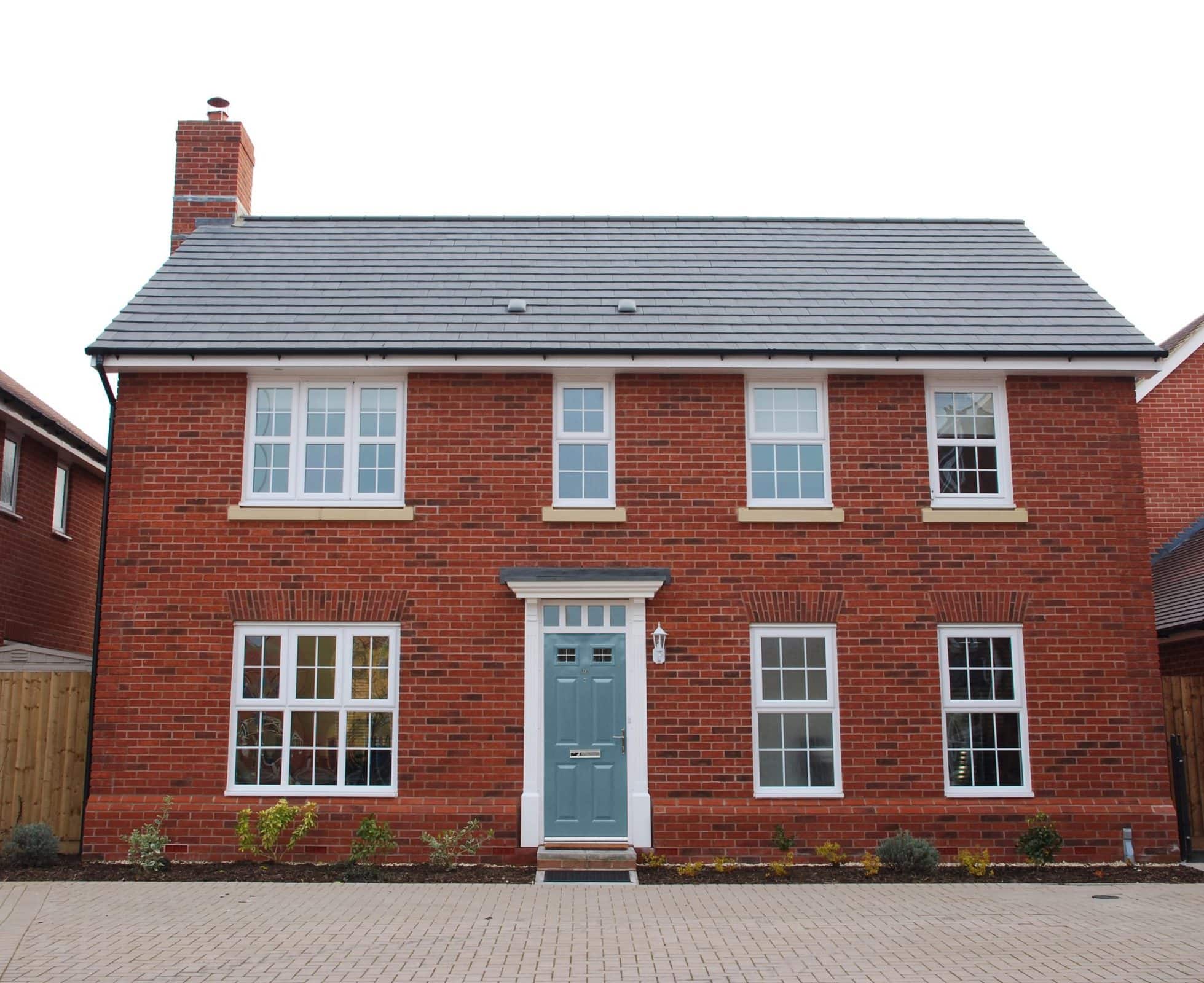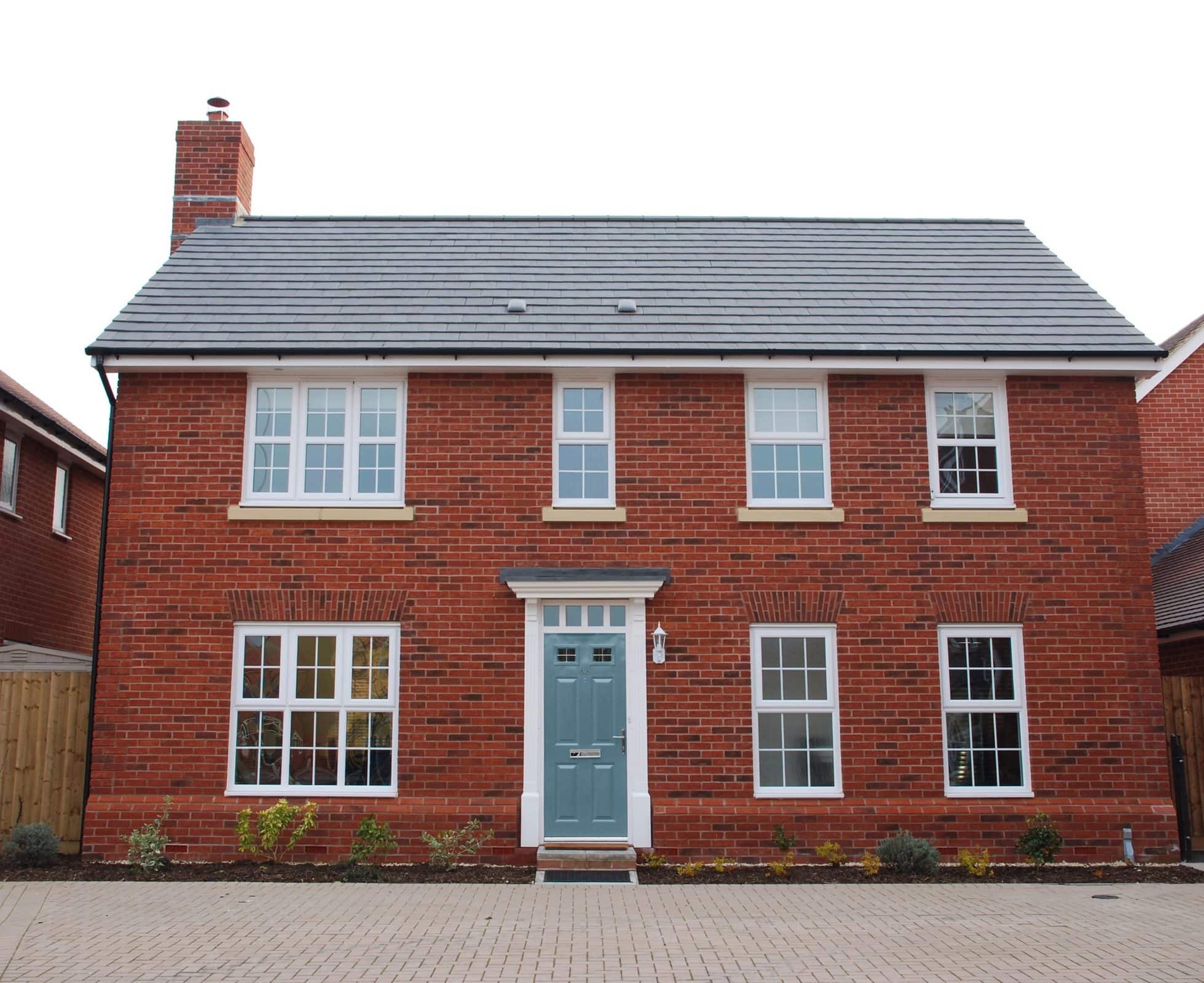 Blueprint is a medium-to-dark blue blended with slate gray. This cool combination works with both the red part of the brick as well as the gray mortar.
Peacock Feather by Behr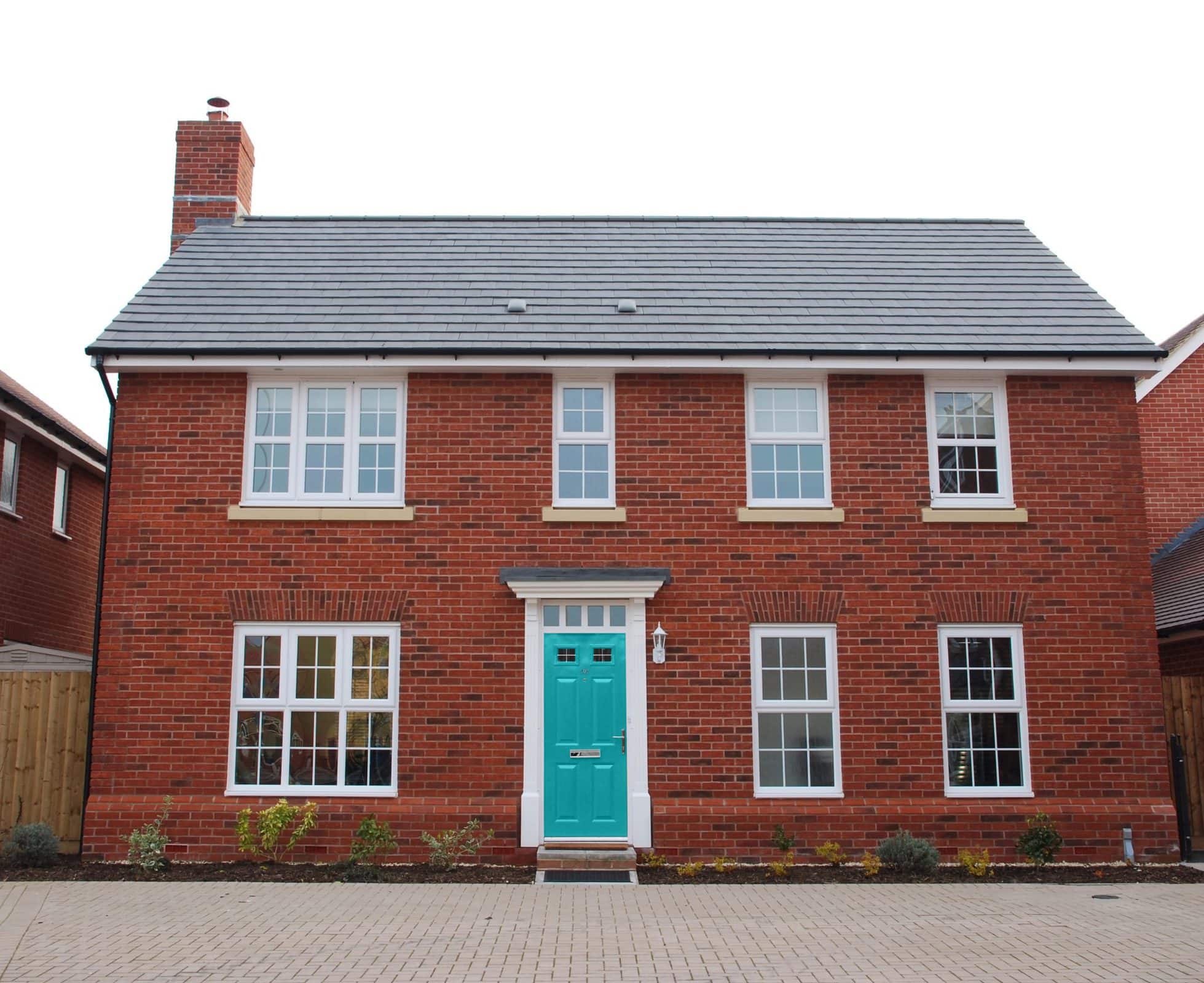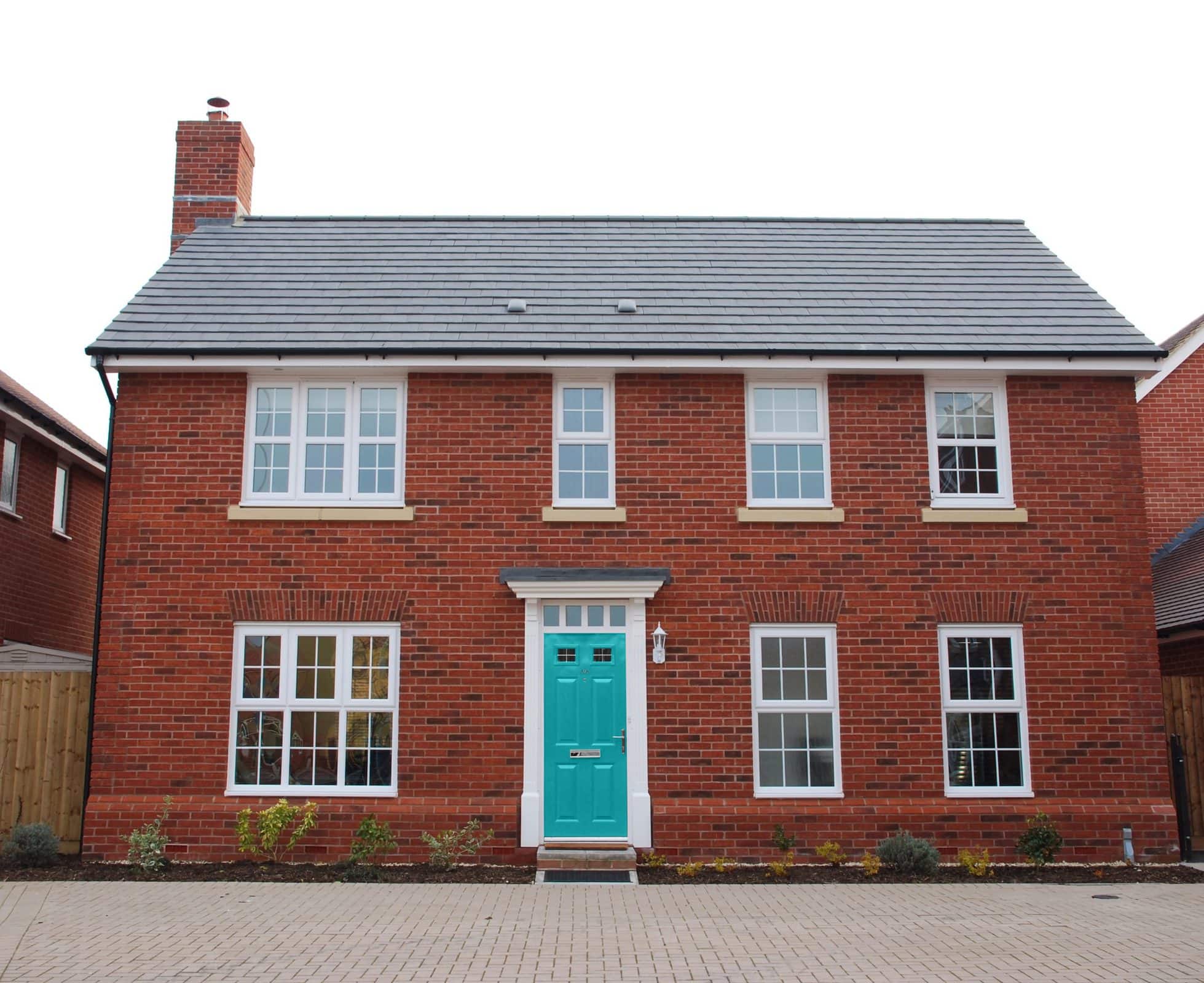 Peacock Feather is a bright teal that's as showy and eye-catching as its namesake. Put it next to red brick and it will really pop!
Mole's Breath by Farrow & Ball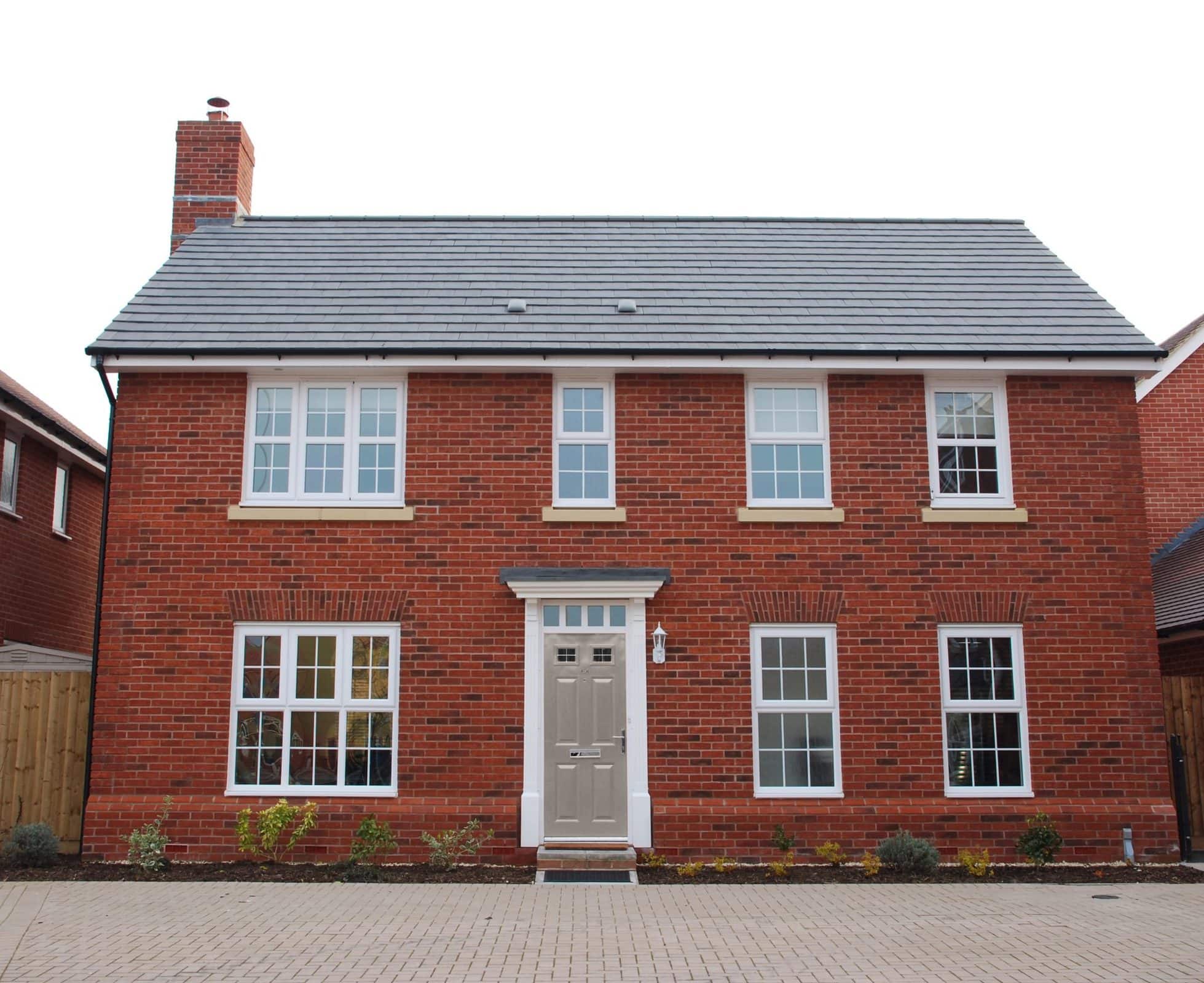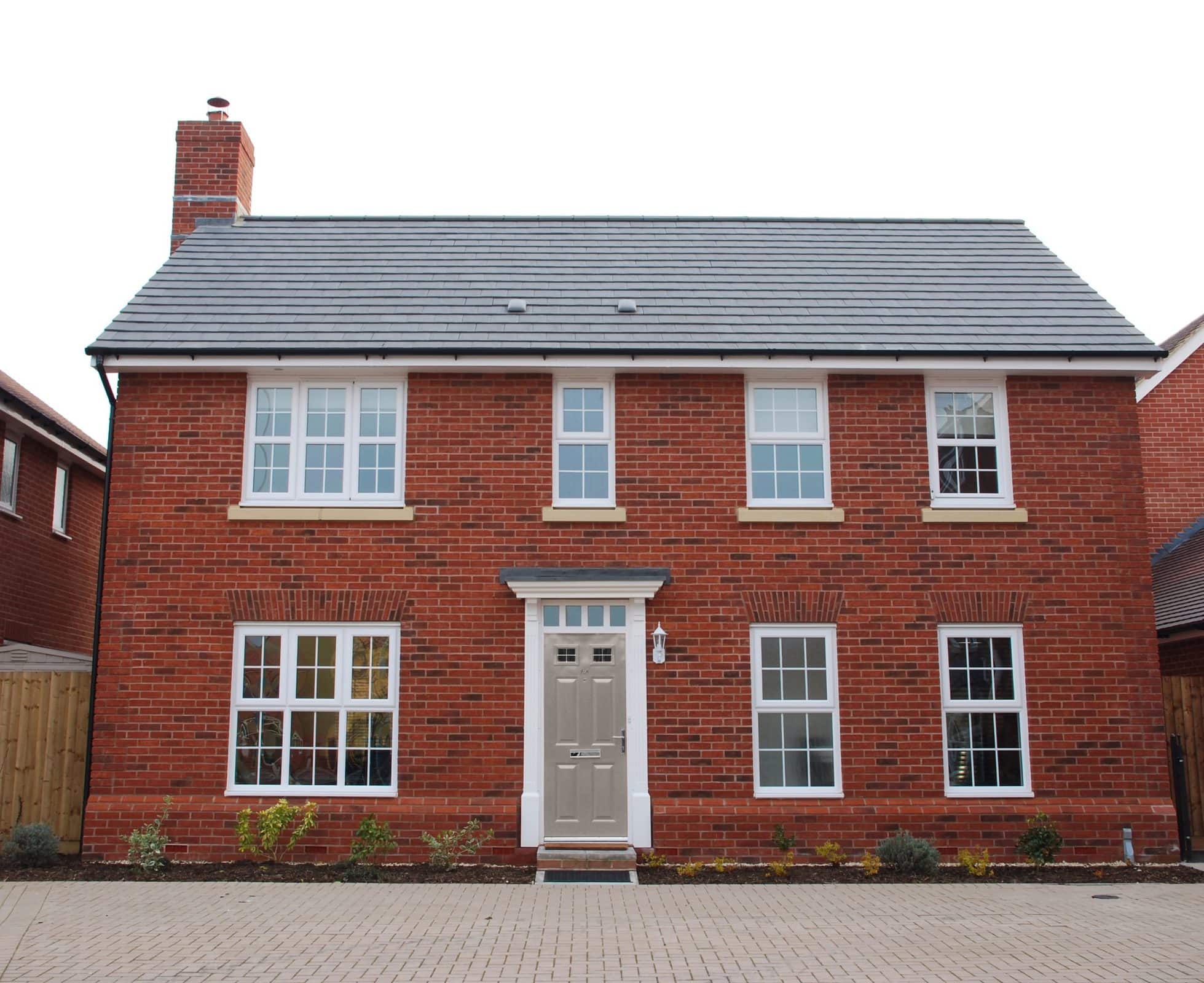 Mole's Breath is a medium-toned stormy gray that sits on the warmer side of the gray spectrum. This gray has enough body to partner red brick and still stand out, making it a great pick for a front door color.
Final Thoughts
Red brick can come in a lot of different shades of red and orange, making it seem tricky to coordinate with front door colors. But if you keep it simple with neutrals like black, cream, or navy, or choose catchy cool shades like teal, hunter green, and sage, you'll create a front door focal point with a lot of curb appeal. Happy painting!