Decorated Life is reader-supported. When you buy through links on our site, we may earn an affiliate commission. Learn More
15 of the Best Wall Colors for Gray Floors
Gray flooring is a versatile, dynamic, and stylish choice for any (or every) room in the house. No matter your design aesthetic or personal tastes, you have a lot of creative freedom.
We're going to blow your mind with fifteen of the best wall colors for gray floors. We have options for neutral colors like white, gray, and beige. But we also have bolder choices like blues, greens, yellows, and pinks.
Bluebell by Sherwin Williams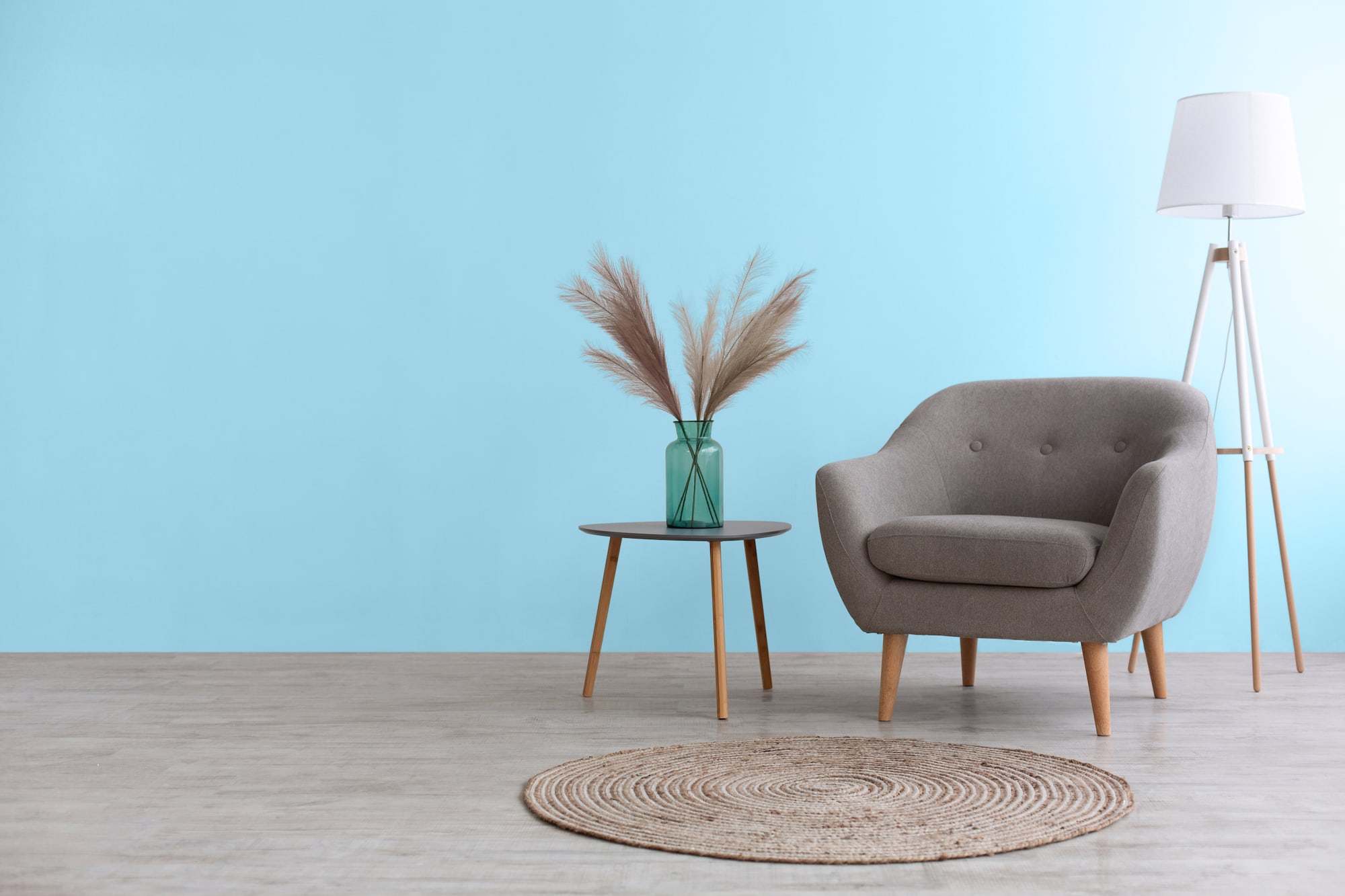 Blue is one of the top colors used for walls with gray floors. It's largely due to the hundreds of gray variations with hints of blue tints. But it's also because these two cool colors share similar characteristics.
A great choice of color for gray floors with blue walls is Bluebell by Sherwin Williams. This blue is a lighter icy color that can make your space feel energized, refreshed, and brighter.
Clary Sage by Sherwin Williams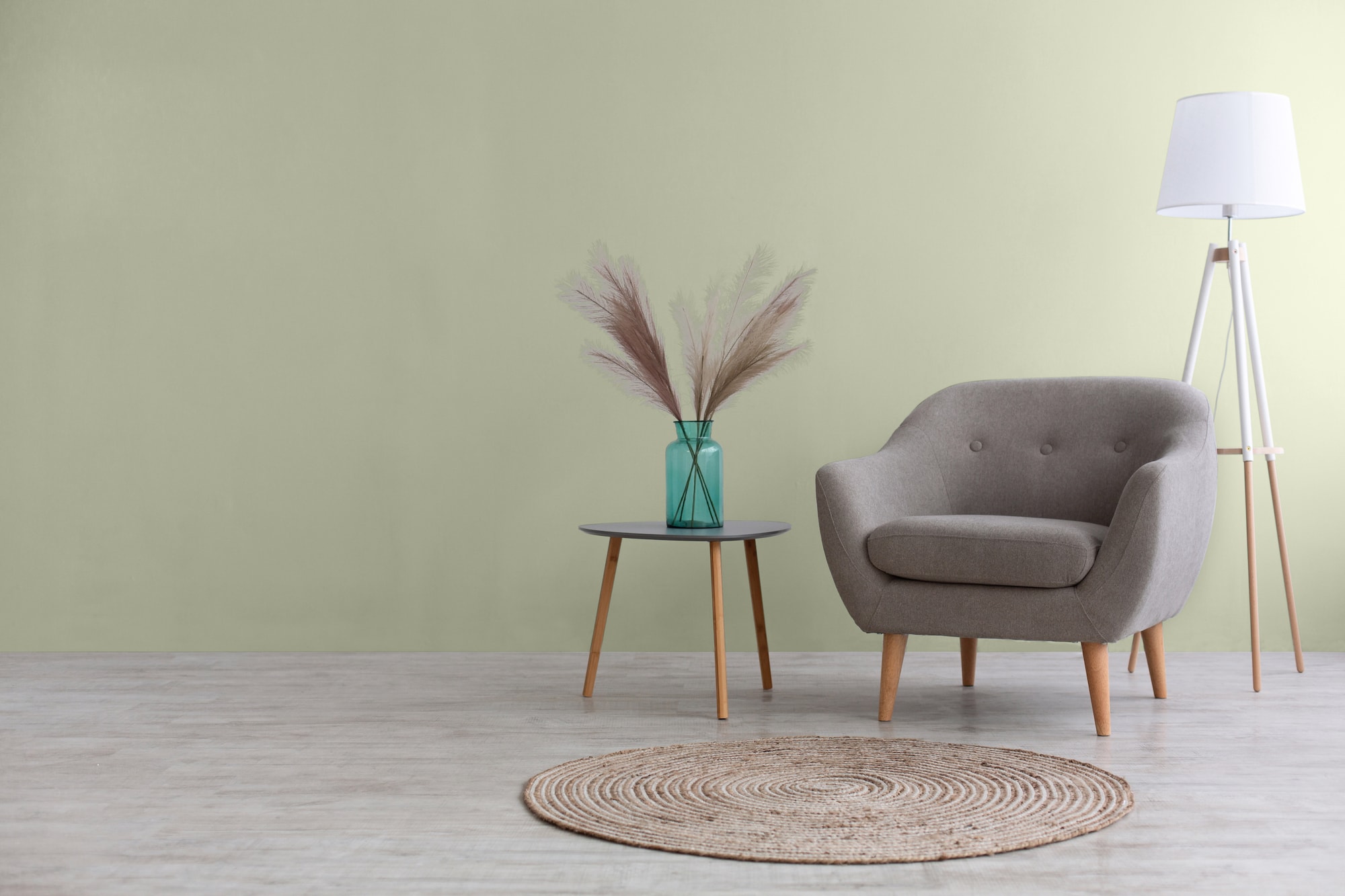 One of our favorite wall colors that compliment grey floors is green. Of course, gray floors look better with a lighter shade of green like sage. But avoid rich pigmented shades like a hunter, lime, seafoam, or olive.
Greens like Sherwin Williams' Clary Sage are the perfect pigmentation for gray floors. A natural, dense dull green with heavy brown notes, this color is very complimentary with the variations in gray hardwood.
Artistic Taupe by Sherwin Williams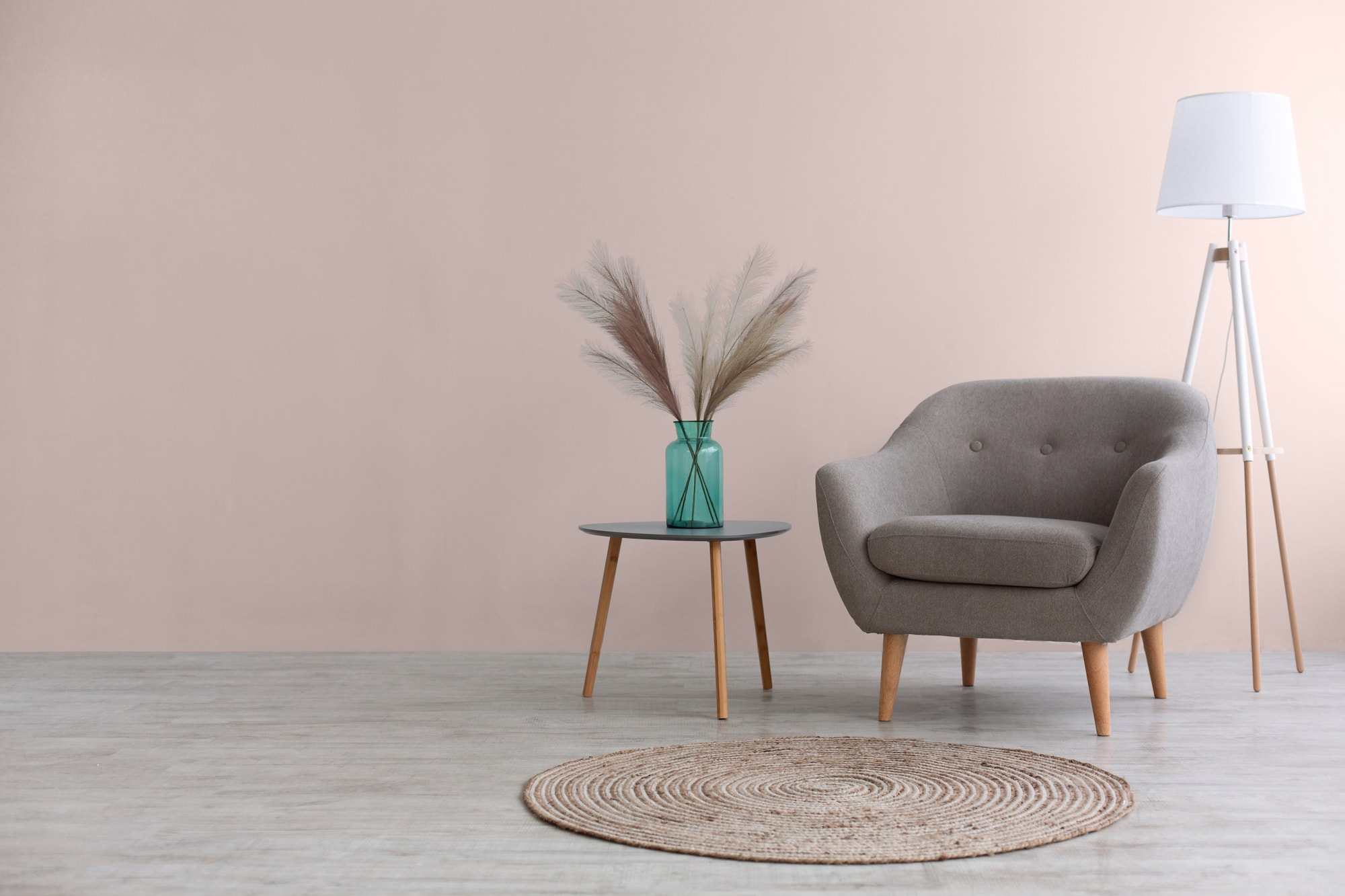 Taupe is another popular wall color choice for rooms where you want an understated, neutral look but still want pigmentation.
We're crazy over the nuance of using Sherwin Williams' Artistic Taupe with gray floors. This brown and dark gray blend enhances the varying tones in gray floors. Adding lots of wood accents adds a warm transitional vibe.
They Call It Mellow by Sherwin Williams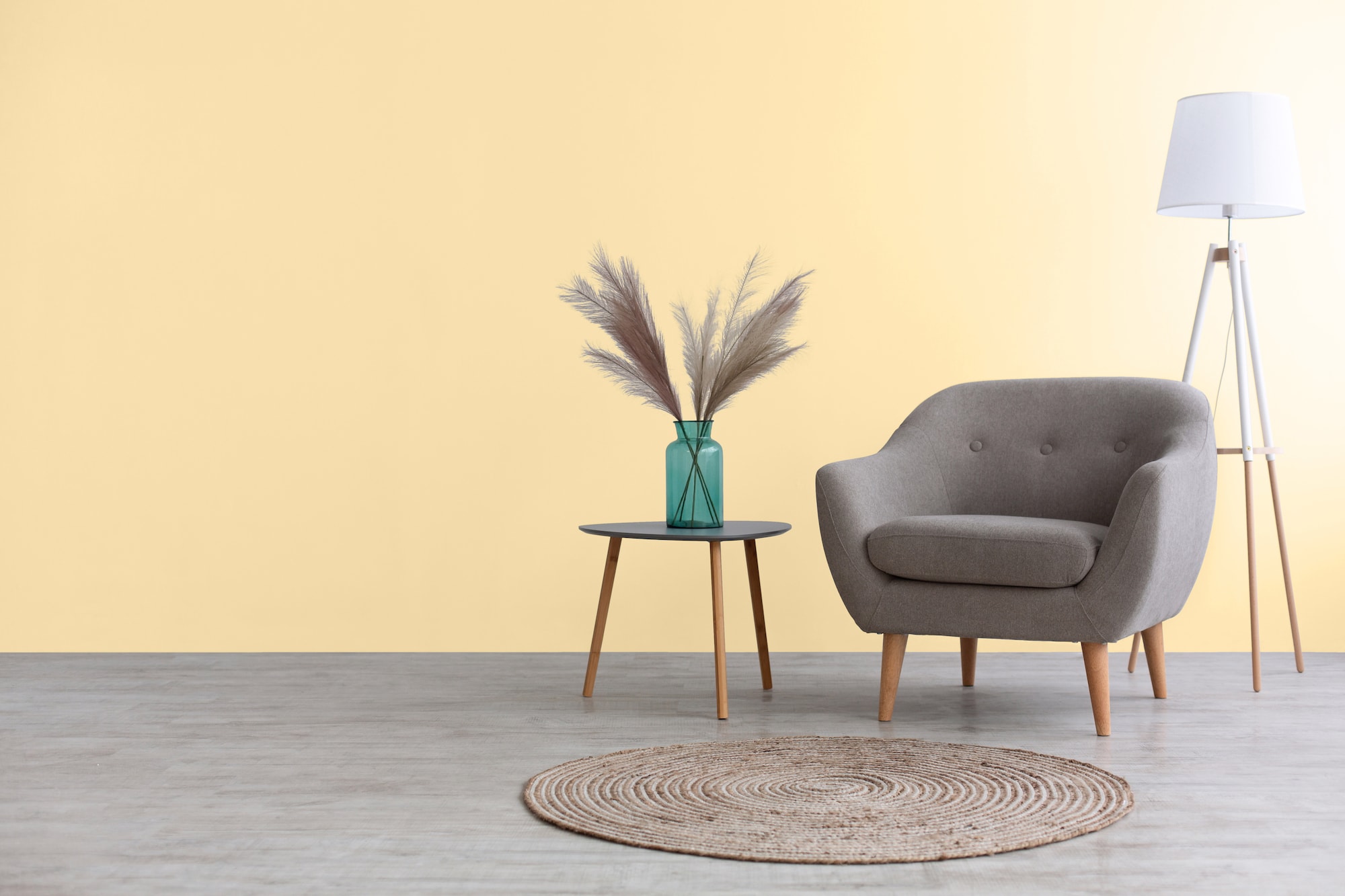 Gray floors can also benefit from walls painted a soft, cheerful yellow. Yellow is the color of the sun and can brighten up dark spaces.
We're nuts for the aesthetic of gray hardwood floors with a yellow like They Call it Mellow by SW. This light color has a soft warmth with undertones of brown and tan that give it a darker hue than sunshine yellow.
Rose Pink by Sherwin Williams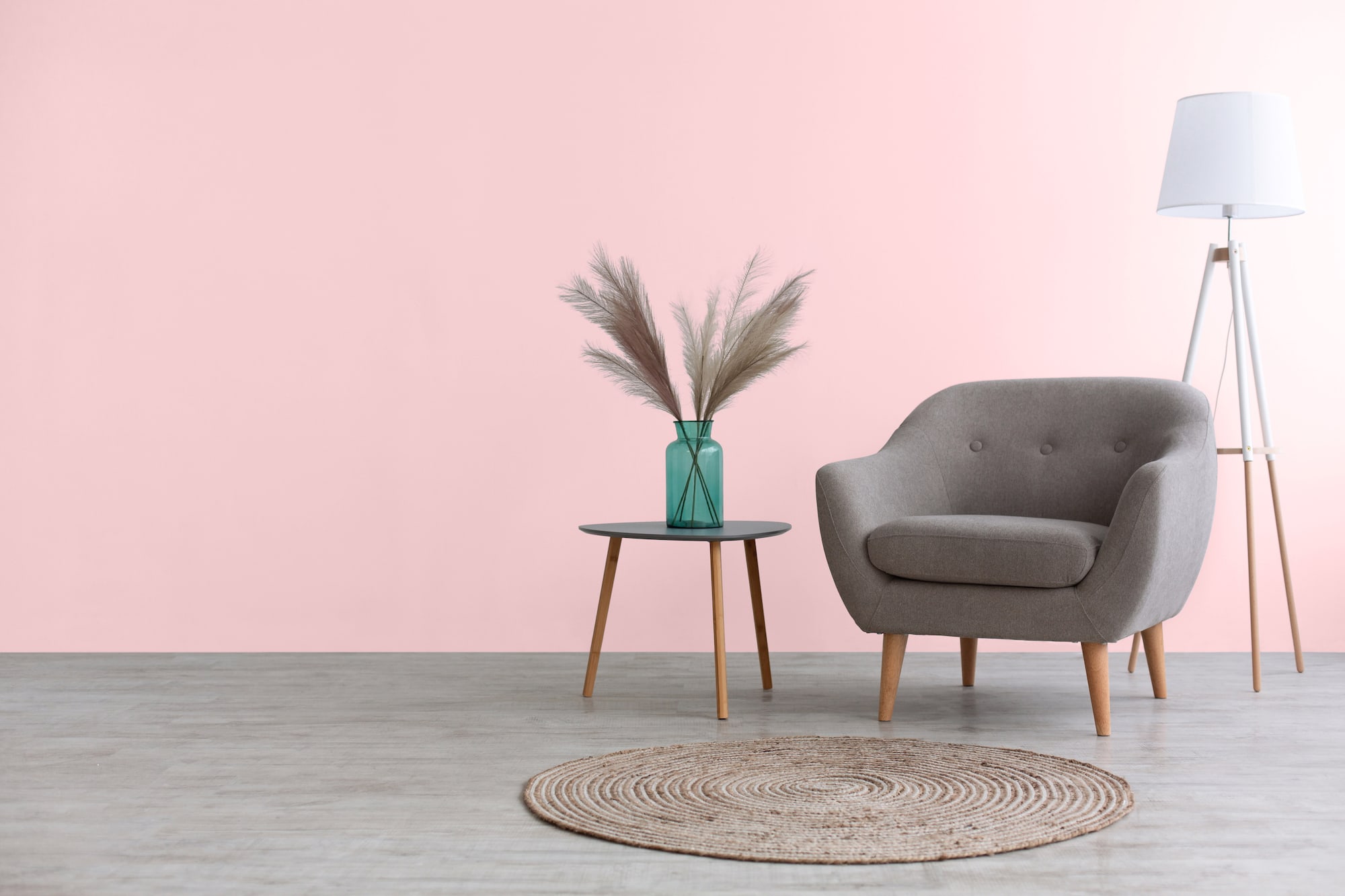 Light, dusty pinks are an attractive choice for creating a formal or feminine space. However, you'll get the best look with gray floors by choosing a dull, pale pink rather than a bright, bold color.
Sherwin Williams provides the answer with Rose Pink. This color has smoky gray undertones that give the pink a more neutral, warm hint that accents the variety of tones in gray floors.
Sea Salt by Sherwin Williams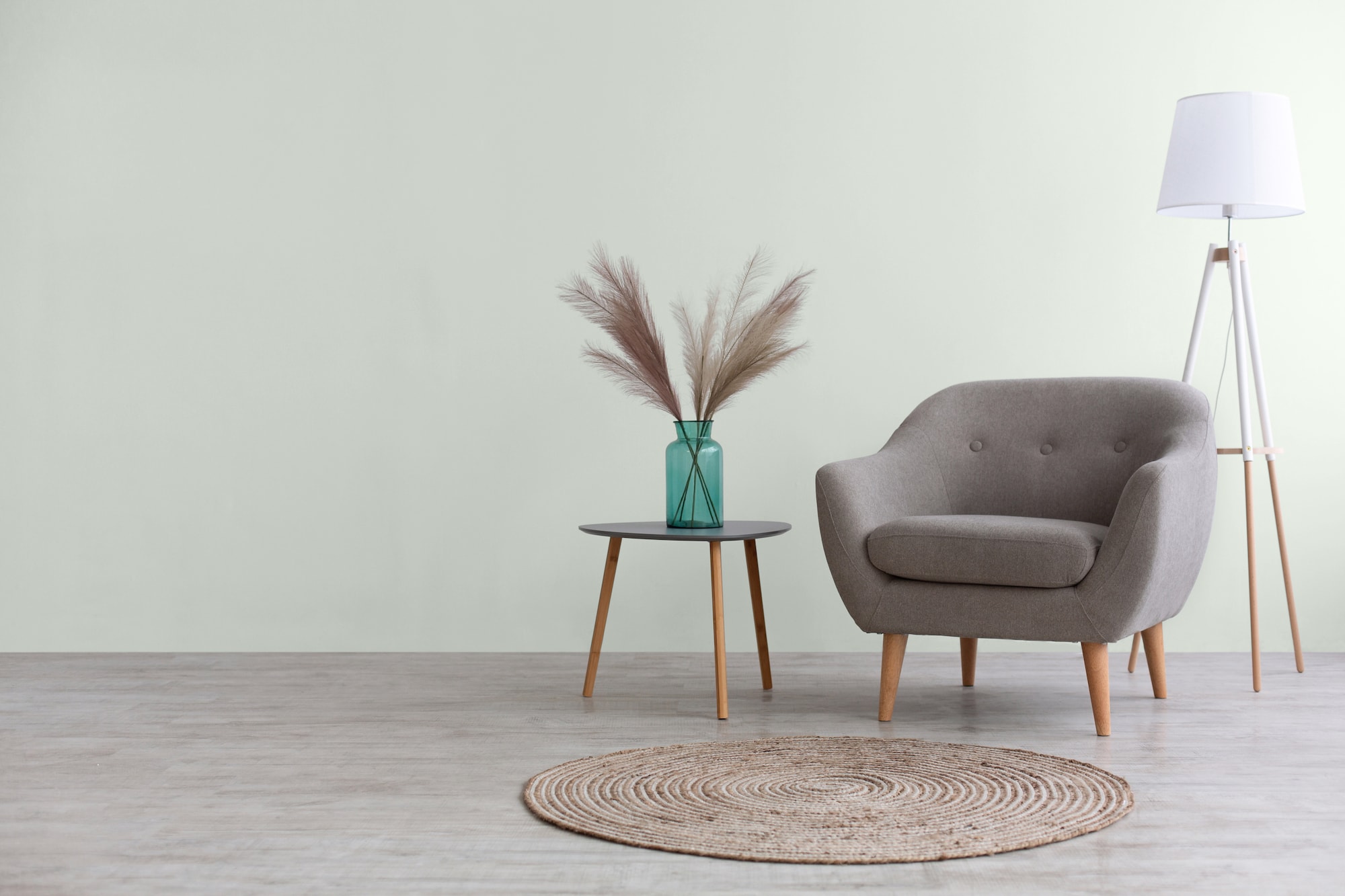 White is a great wall color with gray floors, especially a darker gray that you want to tone down. Sea Salt is white with some shade to it, making it more of an off-white.
This color of white has faint gray tints that make it go fabulous with gray floors of any color. Enjoy an analogous color palette by keeping your colors light, or use the light colors as a base for bright, bold accent pieces for a unique space.
Jay Blue by Sherwin Williams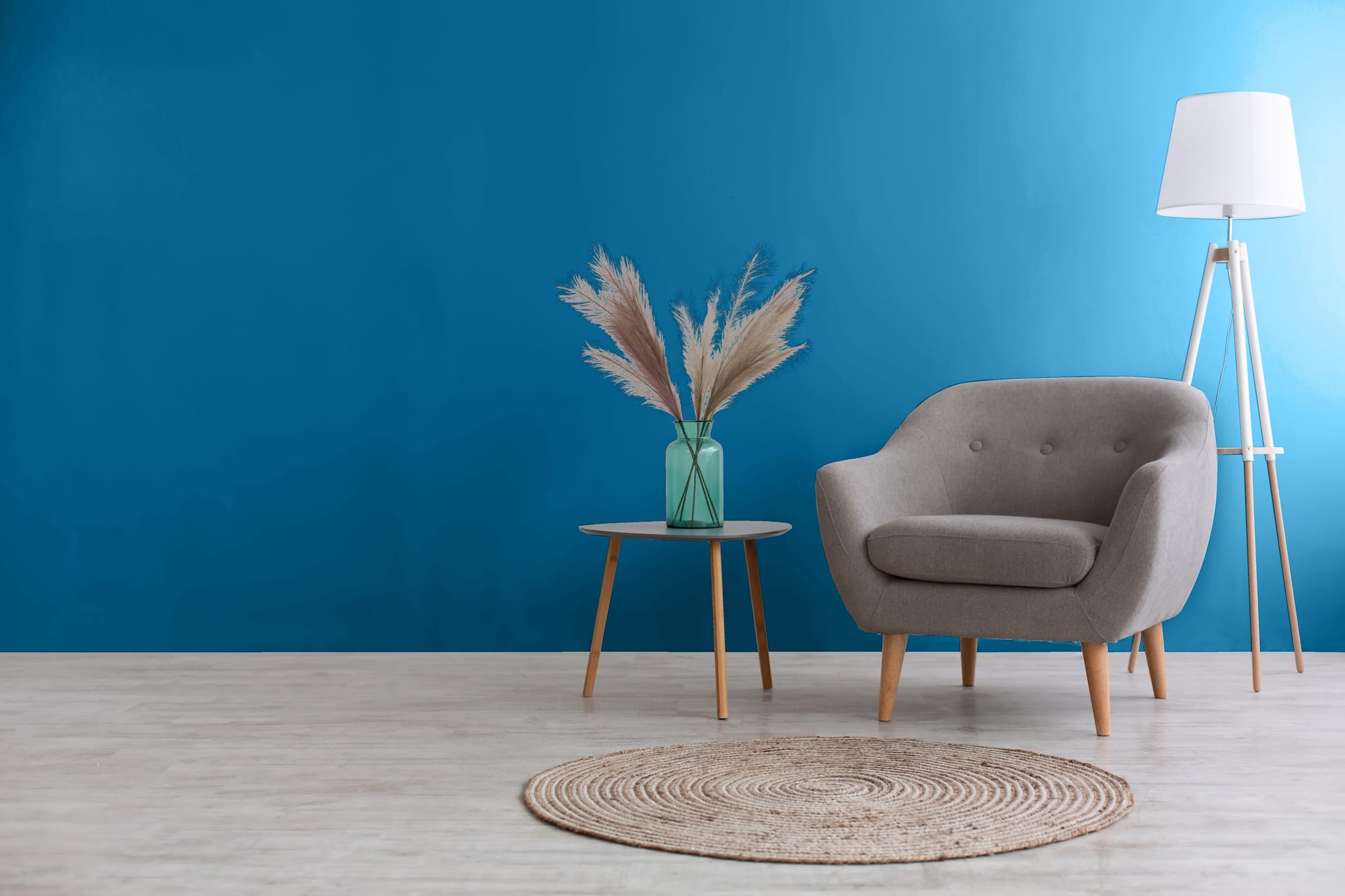 If you like a dark, dramatic color with heavy saturation, Sherwin Williams makes a beautiful blue that looks regal and majestic against gray floors.
Jay Blue is a dark, dense blue that offers a stark, dark contrast against lighter floors. Adding light wood accents like pine or white oak furniture adds natural light touches to keep the space looking too dark and dreary.
Enchanted by Benjamin Moore
Purple isn't a color you might consider for a public space, although it can look sophisticated and glamorous. But it's a popular choice for bedrooms and bathrooms too.
Choosing a purple like Benjamin Moore's Enchanted for a wall color offers the best of all worlds when you have gray floors. Enchanted is a cool light-toned purple that's heavily gray with tints of blue.
Hawthorne Yellow by Benjamin Moore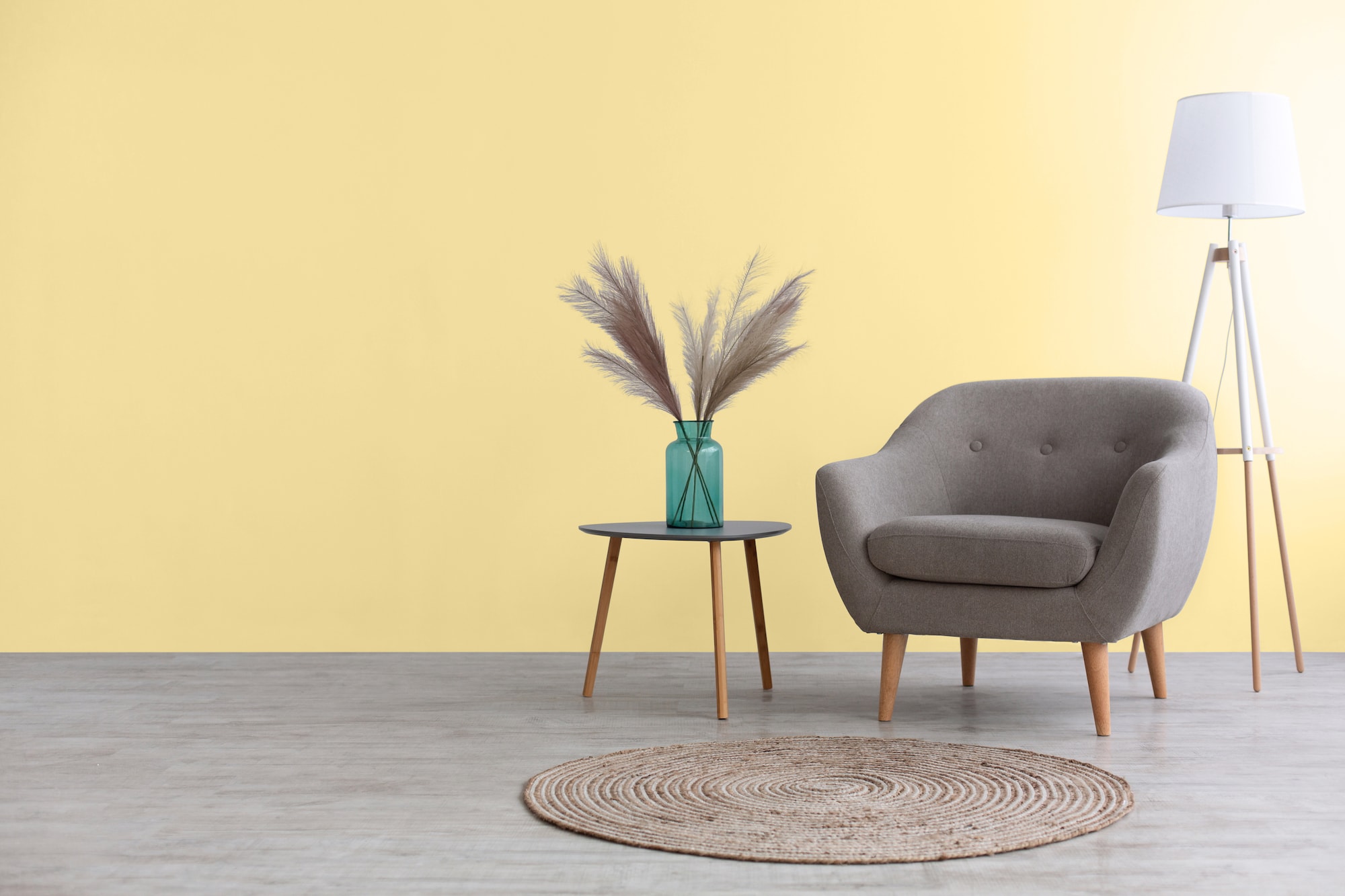 For a light, pigmented wall color to give your room a refreshed, welcoming look, pick a color like Hawthorne Yellow by Benjamin Moore.
This pale yellow has some beige and tan undernotes that add a darker tinted pigmentation. Next to gray floors, you get a bright, cheery vibe.
Stormy Monday by Benjamin Moore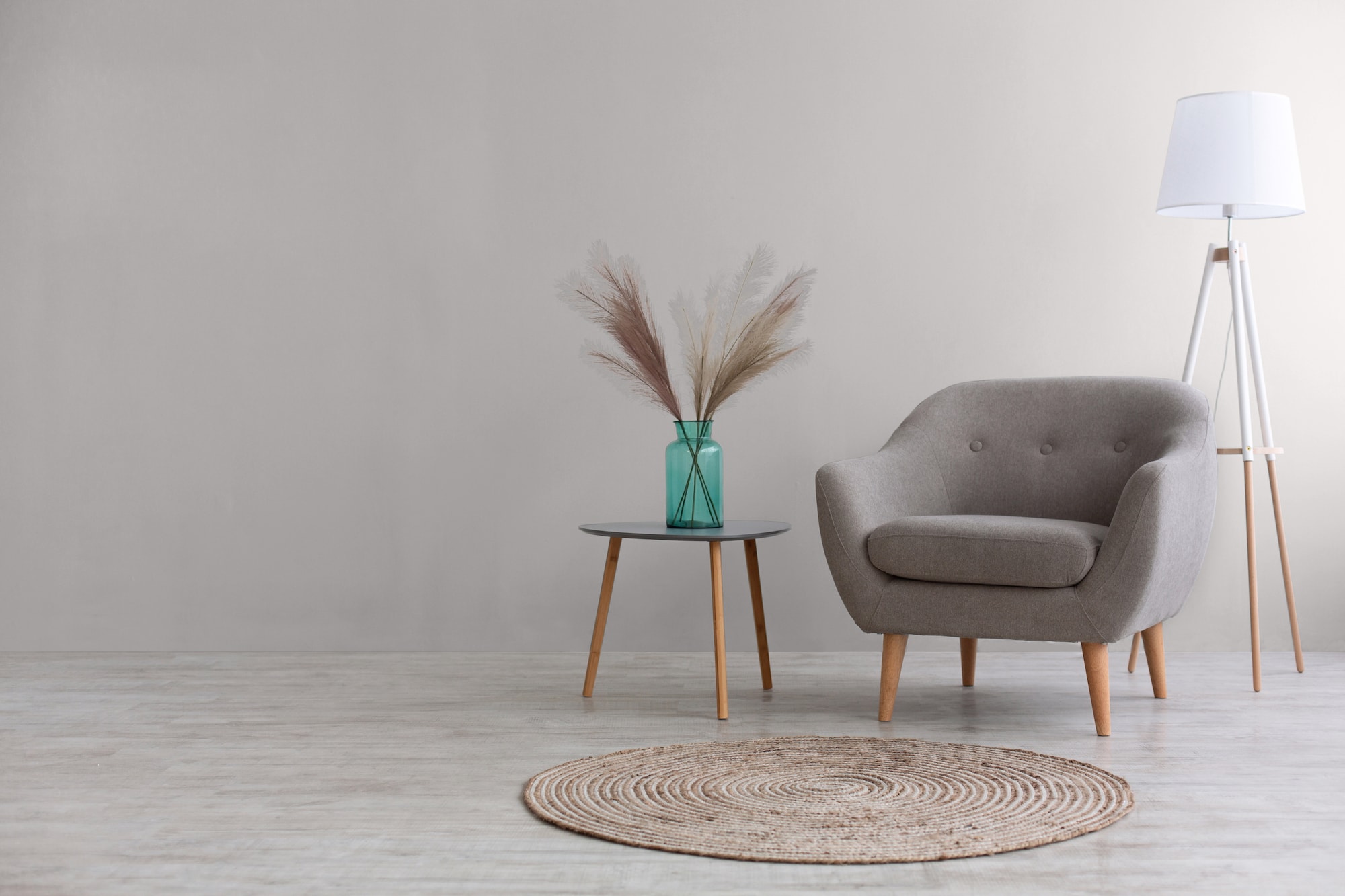 Stormy Monday is your color if you're looking for a dark greige – gray-beige. This darker color is gray, but brown and beige notes make this shade a stormy concoction of mystery.
Gray on gray leads to a monochromatic look but by picking variations of gray, like a lighter shade of floors to go with this darker wall paint.
Breath of Fresh Air by Benjamin Moore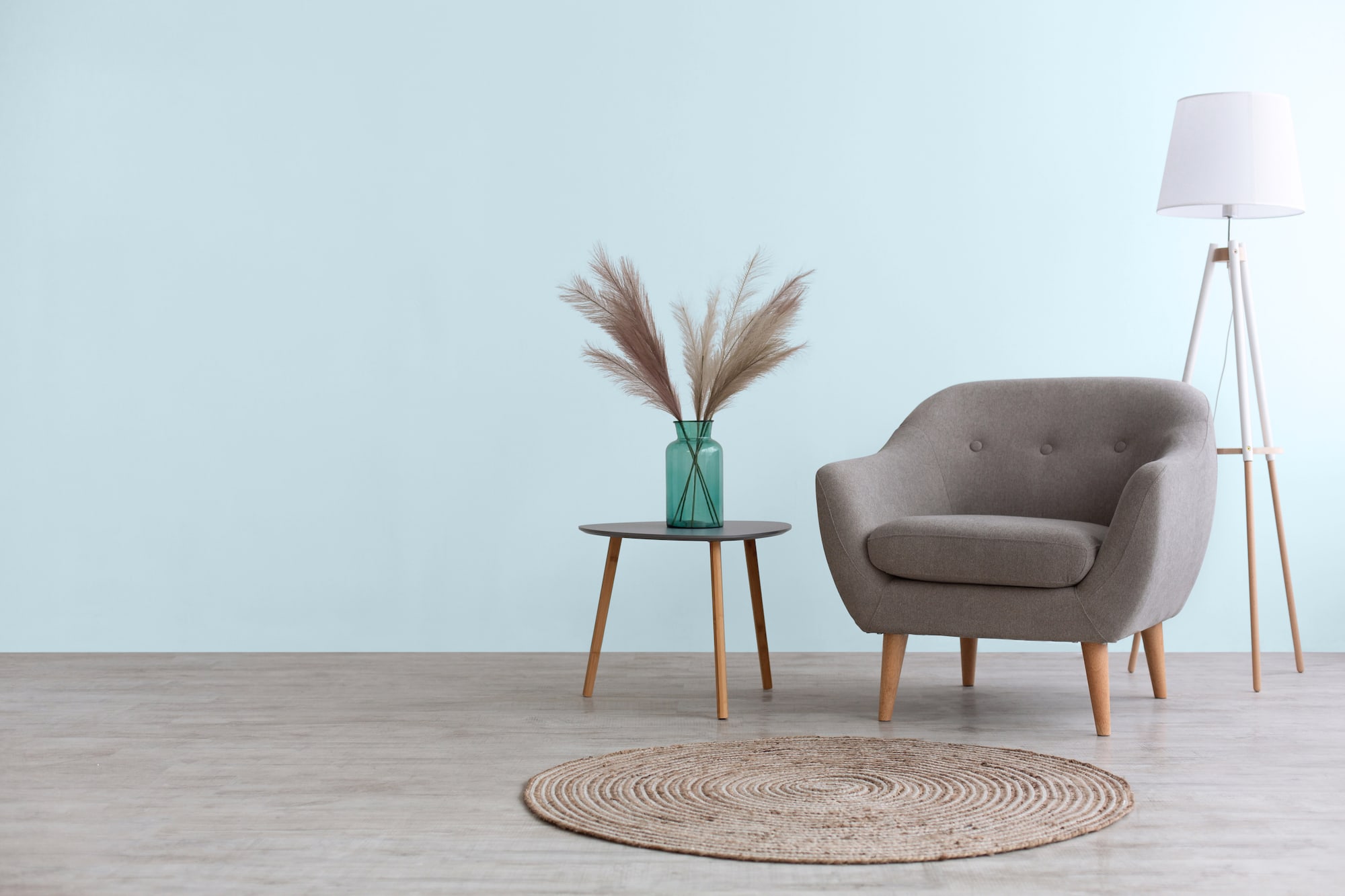 We're intrigued by the fascinating shade Breath of Fresh Air by Benjamin Moore for a blue on a gray color scheme. Part pale blue with stormy gray undertones, this color is fabulous against gray floors.
This color is light enough to help brighten your space while having a dusty aura that adds enough color to up the visual appeal of your gray floors.
Misty Coast by Behr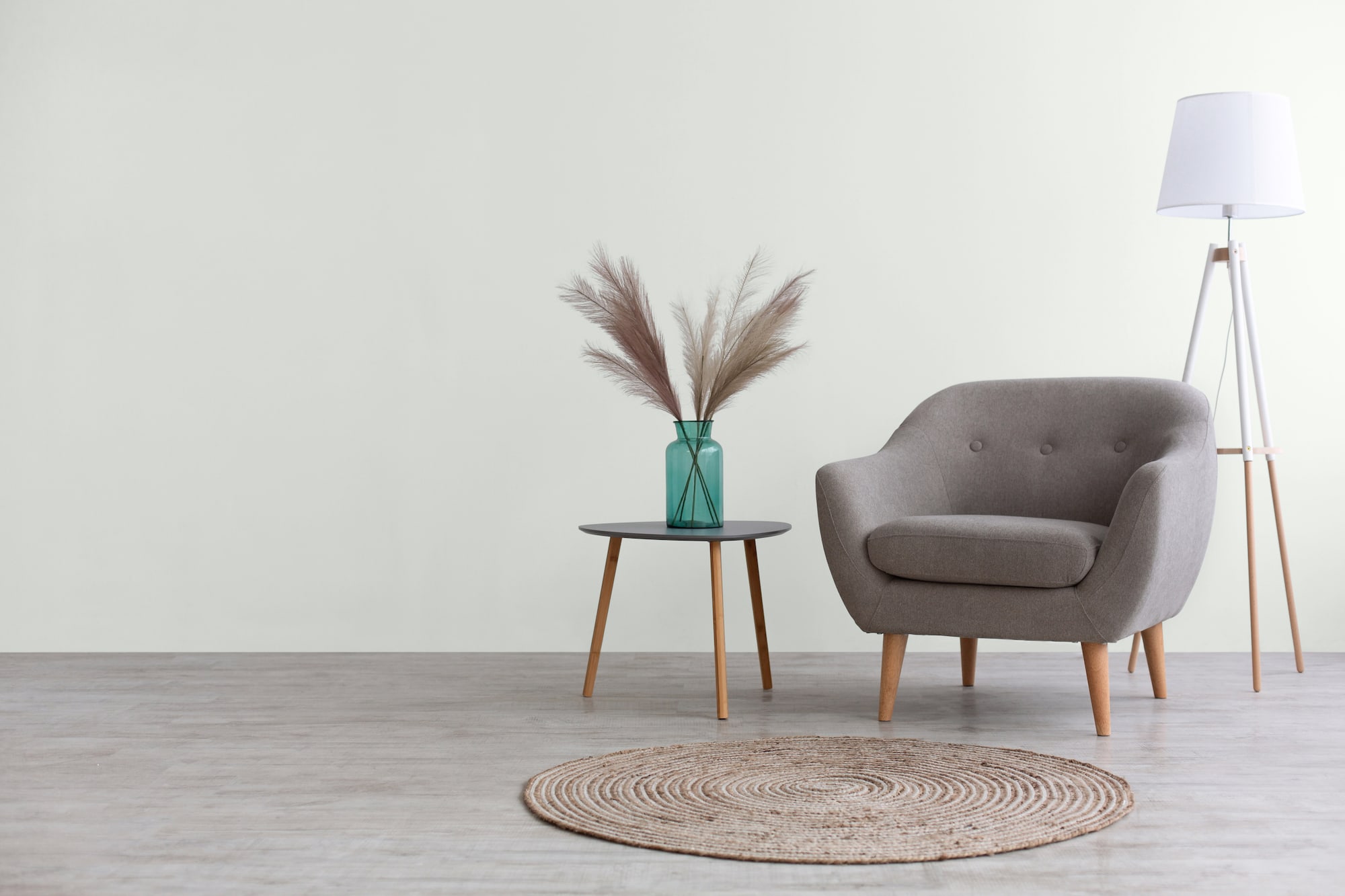 Gray on gray – a monochromatic color scheme – is a palette that is hit or miss for homeowners looking for a wall color to use with gray floors.
Misty Coast by Behr is a light shade of gray similar to silver. A higher LRV of 68 makes this gray bright and reflective as a wall color against gray floors. Enjoy a calming, serene neutral look with a lighter and darker gray combo.
Adirondack Blue by Behr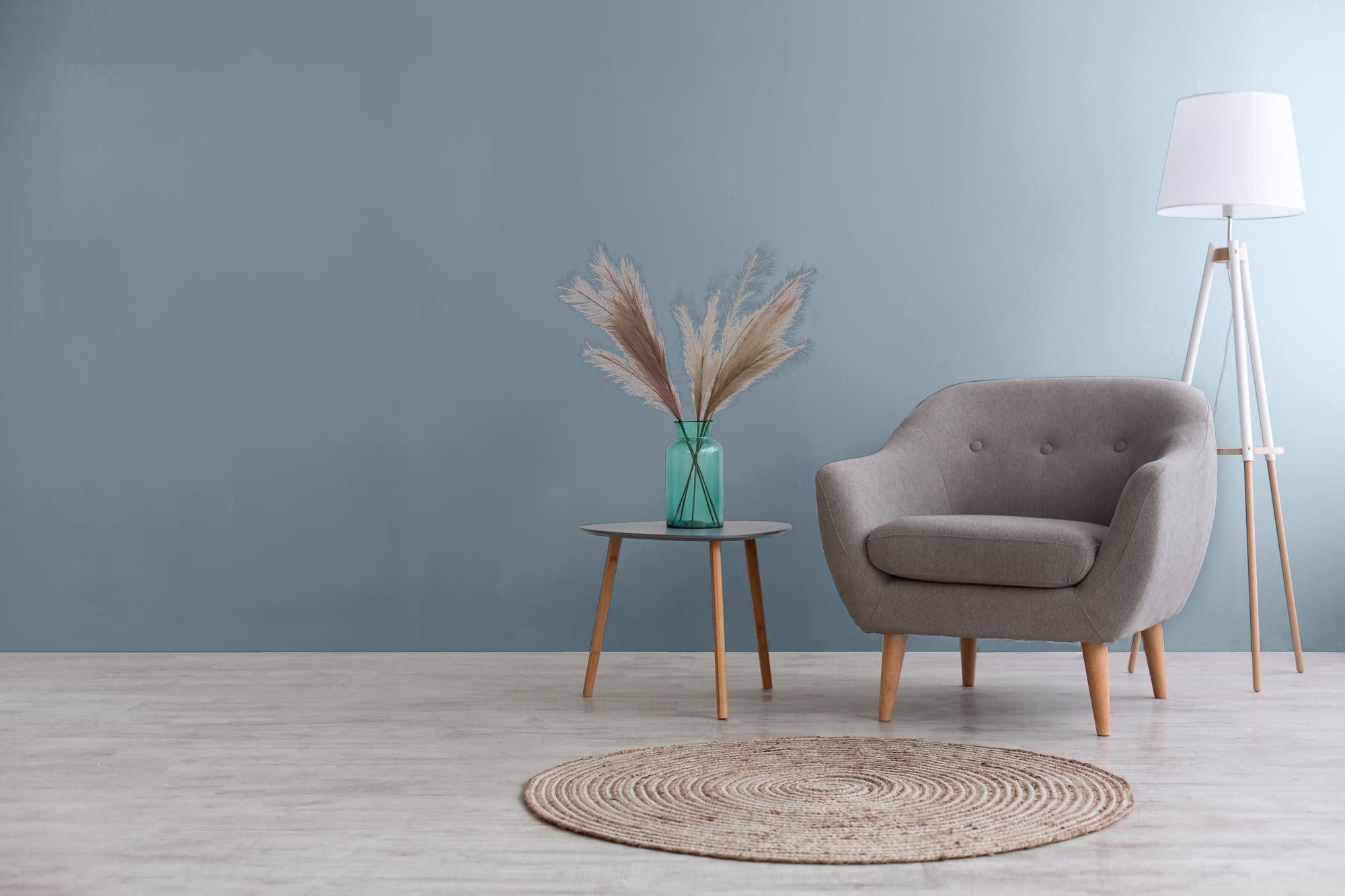 Adirondack Blue by Behr is a fascinating blend of blue and gray with green tints that adds a dark drama to rooms with gray floors.
This blue color has a low LRV of 23 with low hex codes of B: 143 R: 116 G:133 that creates a smoky, dusty pigmentation. And you get to enjoy walls that take on different tints depending on the room's lighting and time of day.
Tallow by Farrow & Ball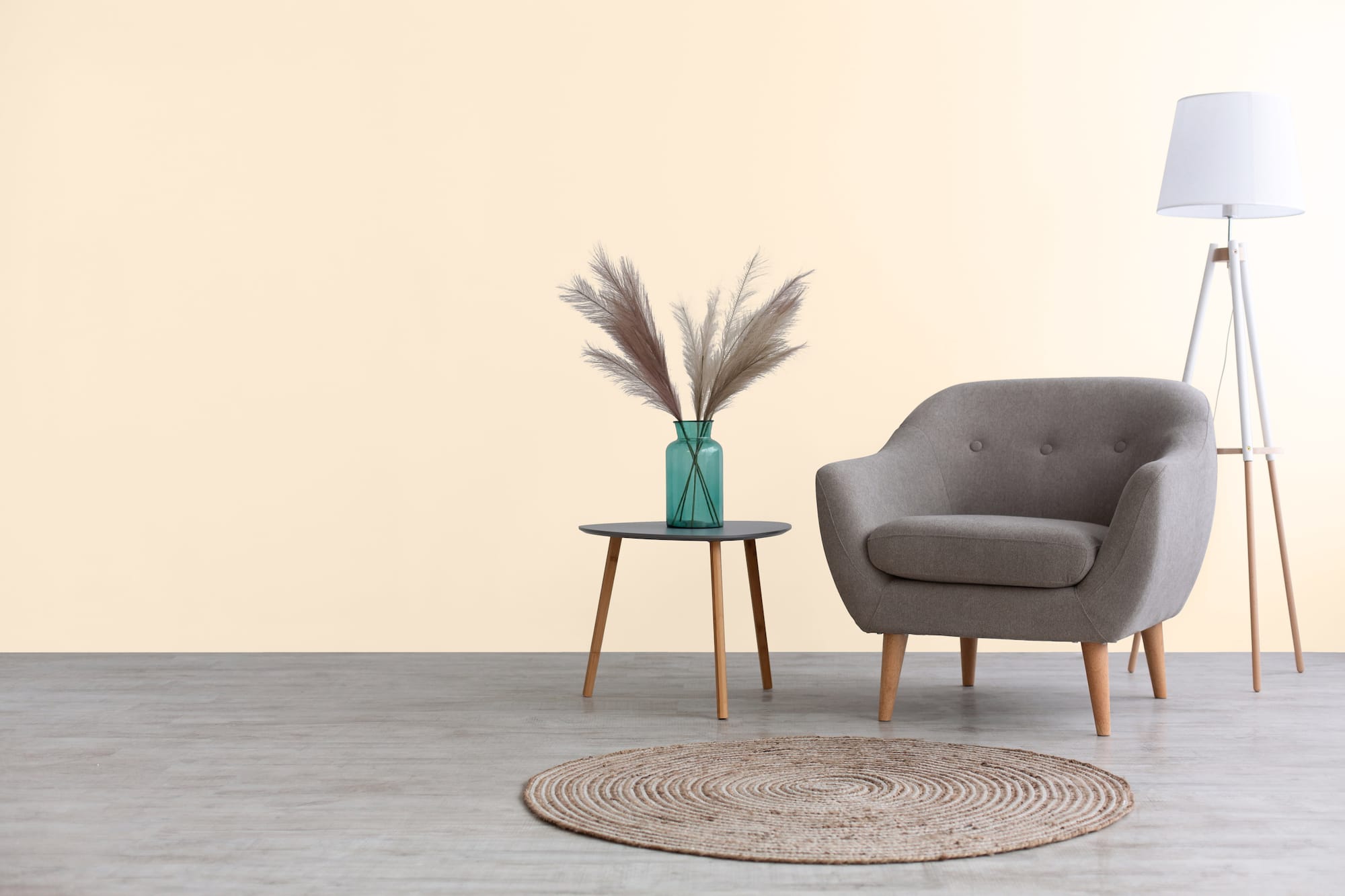 If you want to keep a neutral color scheme with gray floors, choose a wall paint in another soft neutral like white. Finding a white with pigmentation gives your room subtle coloring to warm up cool whites.
Farrow & Ball offers the perfect option for cool gray floors – Tallow. This off-white neutral gives a pale cream base with hints of yellow and pink pigments to refresh dark spaces and make small rooms look bigger.
Stony Ground by Farrow & Ball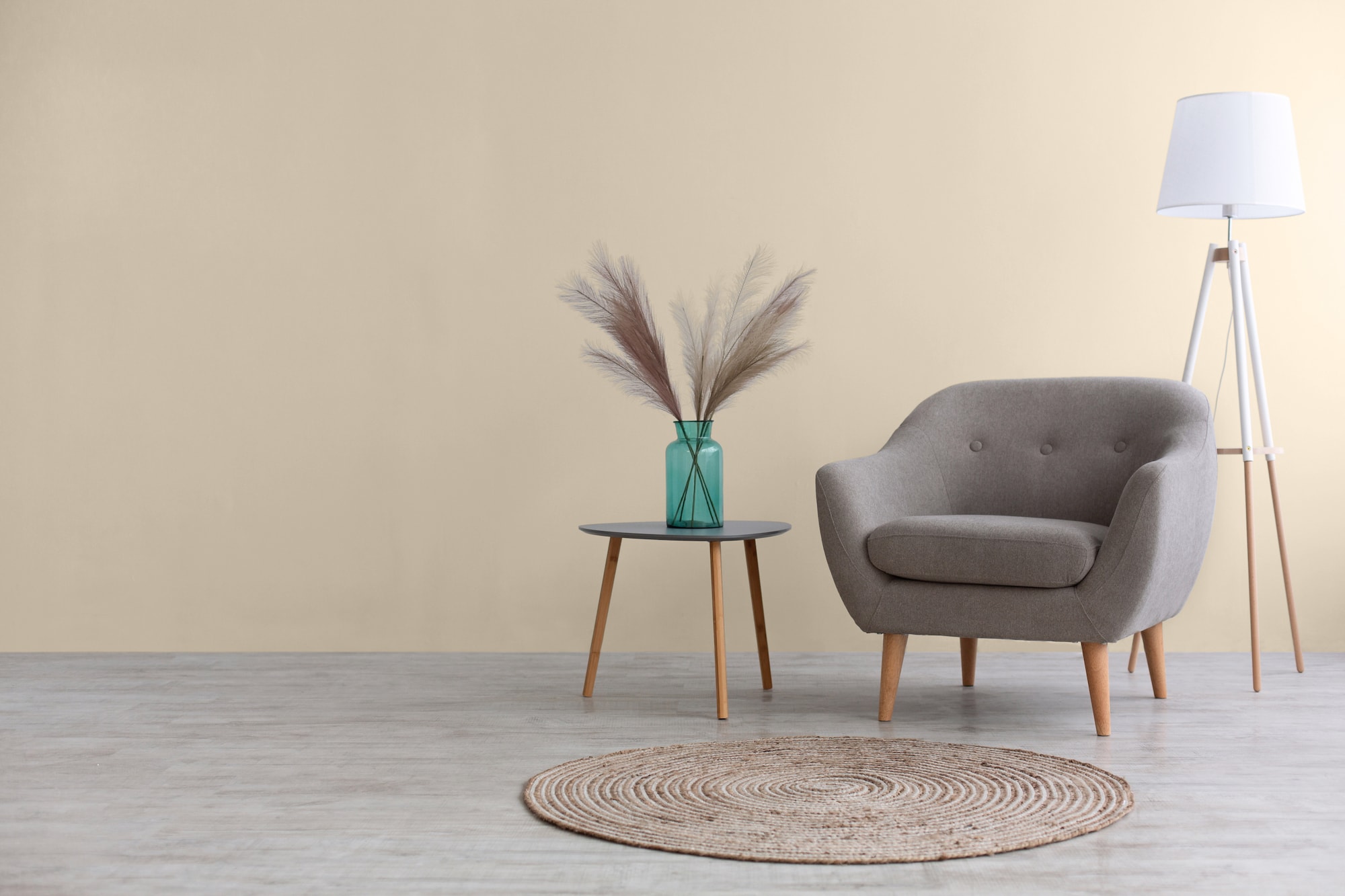 Another way you can go with a neutral color palette for gray floors is with brown wall paint. We have a fondness for Stony Ground by Farrow & Ball.
This variation of brown is lighter with more of a tan base that's reminiscent of natural stone. In addition, the rich pigmentation with slight red undernotes gives this brown soft, classic beige notes.
Gray Floors Look Great with Colored Walls
Gray floors are a fantastic choice for flooring throughout the whole house. Not only are there hundreds of variations from light to dark, but there are dozens of options you can use for wall colors.
Which wall color do you like best for gray floors? Tell us in the comments.