China Cabinet Display Ideas for Every Home
China cabinets are beautiful pieces of furniture that add elegance and sophistication to any home. Whether your china cabinet is a family heirloom, or you just purchased it yesterday, you might be wondering how you can best display your dishes and collectibles.
China cabinets don't have to feel stuffy or old-fashioned— with a little creativity, you can easily transform your china cabinet into a work of art. Keep reading for some unique china cabinet display ideas that are sure to wow!
A Twist on a Classic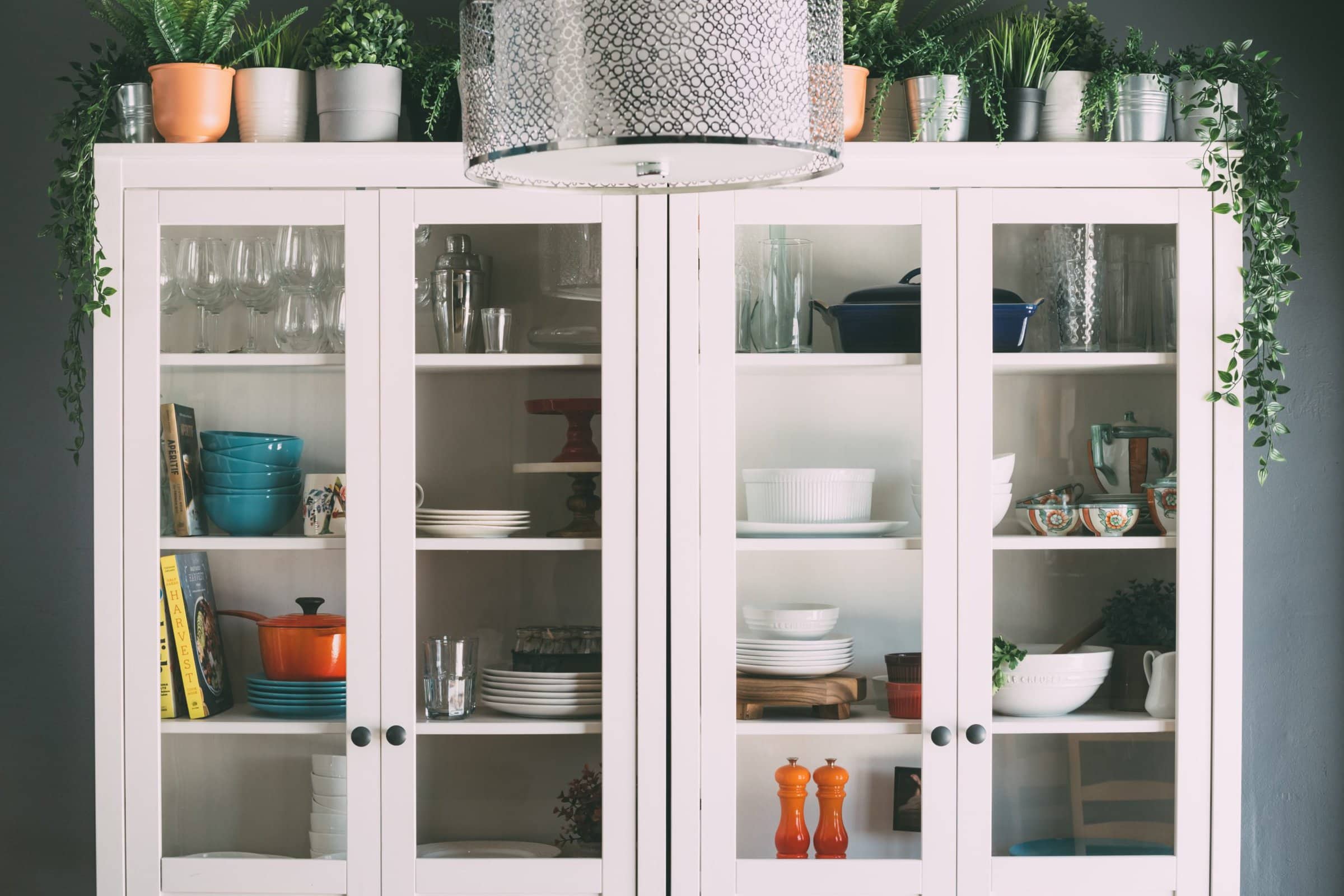 China cabinets are traditionally used to store, well, china, so if you're going for a more traditional look, then a china cabinet is the perfect place to store your favorite dishes and glassware. Whether you've got a formal dining set or just need someplace to store extra plates, take some inspiration from this beautiful china cabinet display.
For a classic-yet-modern china display, start with a white china cabinet— you can either paint your existing cabinet or buy one new in a fresh white color. This will allow any colored dishes to pop out and grab your attention.
Arrange your dishes in interesting combinations so that you can disperse colored dishes evenly throughout the cabinet. Play with contrasts in size, shape, and color, and set up your dishes like you would a work of art. This is especially effective if you have dishes in a specific color scheme.
DIY Greenhouse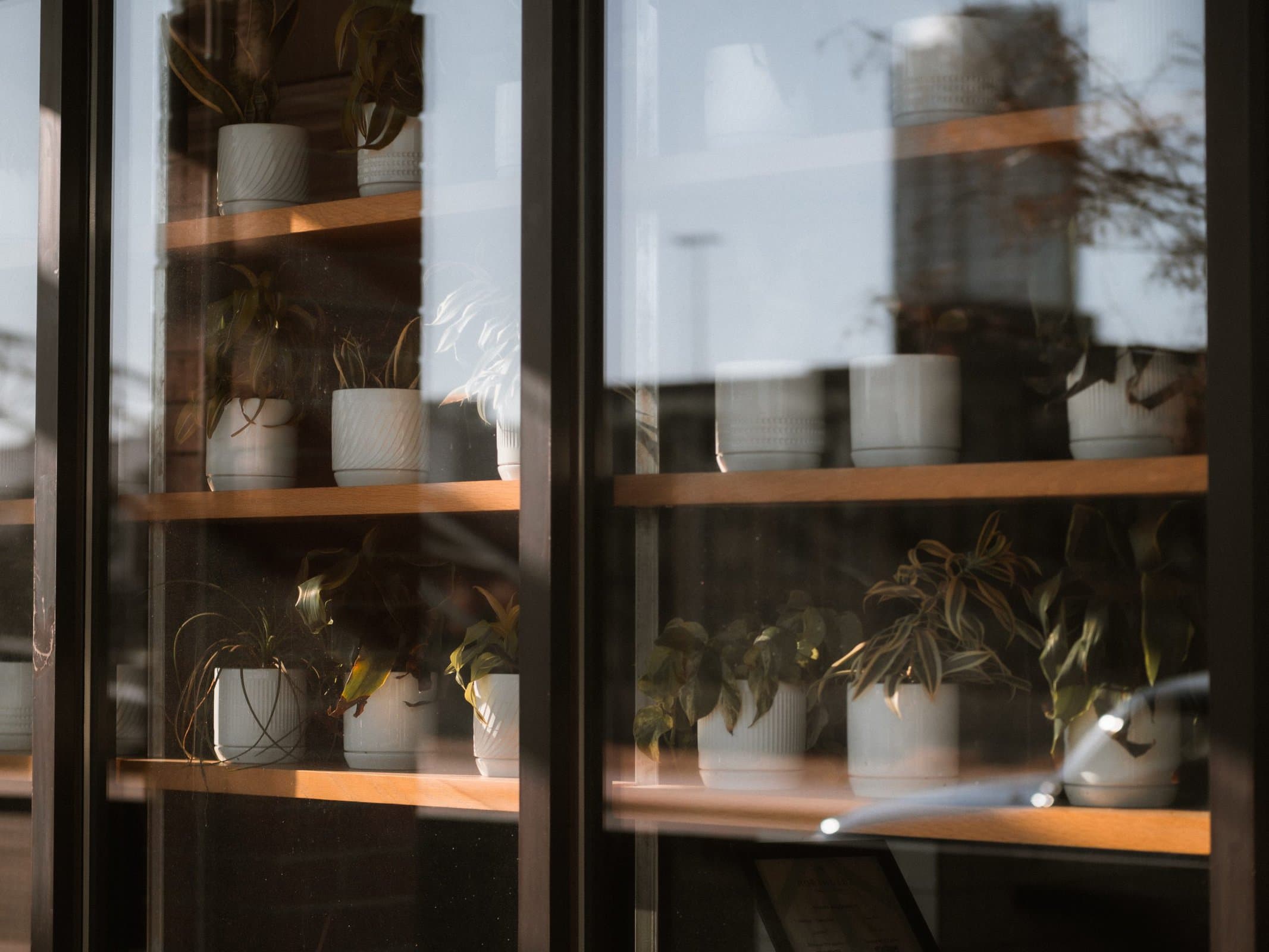 If you've got an old china cabinet and you're not sure what you're supposed to do with it, then consider using it to store houseplants of all shapes and sizes! Depending on the style of cabinet that you have, it may be the perfect size and shape to create your very own indoor greenhouse.
The best DIY greenhouses will have lots of glass to allow for natural light. A cabinet with sliding glass doors in the front is a perfect choice. You'll also want to make sure that your cabinet provides the right growing conditions for your plants, so add in some grow lights and a humidifier, if needed.
Then, choose how you want to arrange your plants. If you're going for a more formal and aesthetic look, consider lining them all up in matching pots of the same size. If your indoor jungle is a little more unruly, then try creating an eclectic display with pots in lots of different colors and shapes.
A Cabinet of Curiosities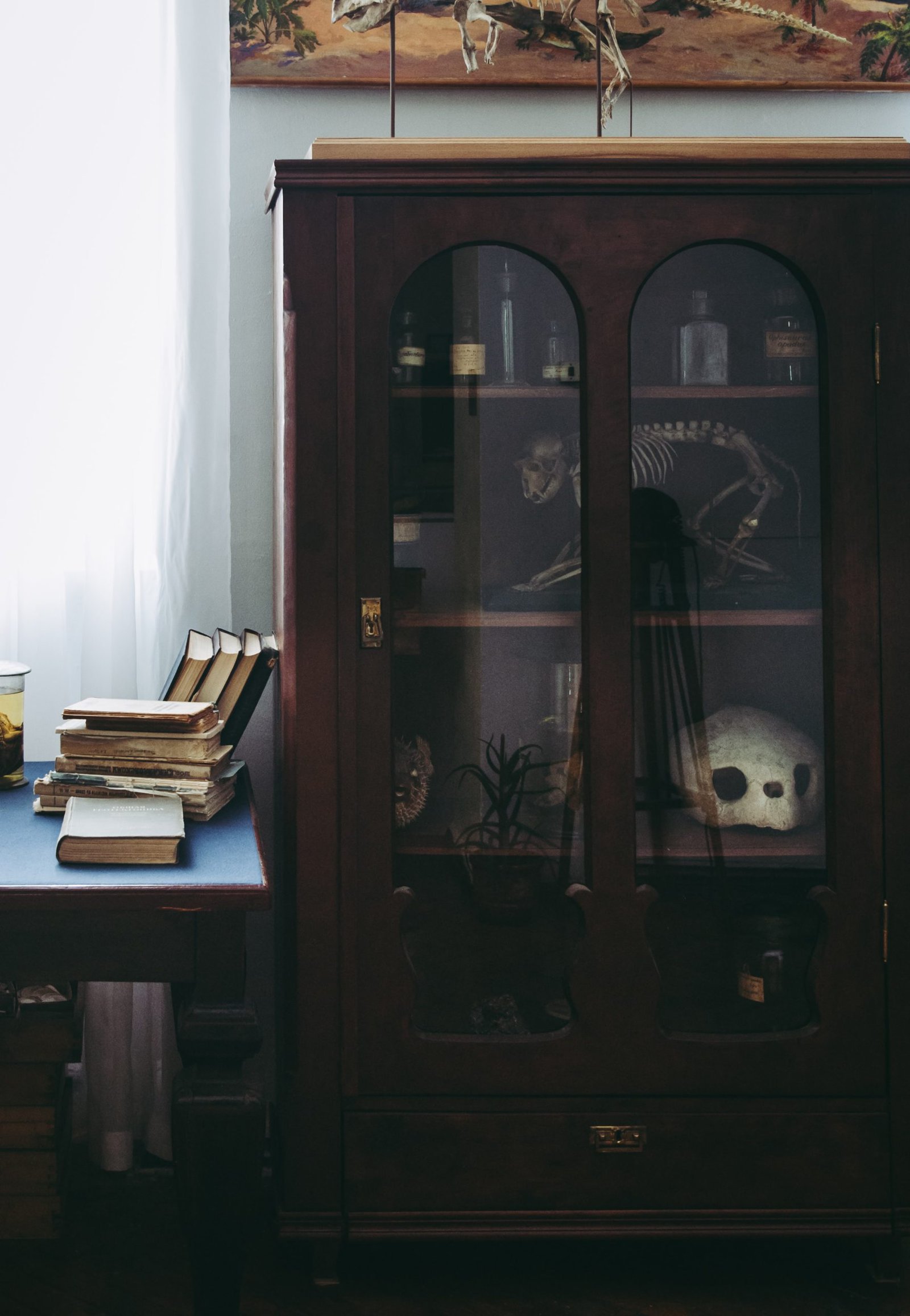 Does your favorite decor style lean towards the dark, quirky, or just plain weird? Do you have a love for antiques and all things odd or interesting? If you're a collector, then there's no better place to store them than in an old-fashioned china cabinet.
A traditional wooden china cabinet will work well if you're going for a more gothic-inspired collection display, as you see in this example.
Make sure the china cabinet you choose has large glass doors so that you can see the items inside. If the interior of your cabinet is too dark, or there's not much light shining into it, then consider adding a few LED strips underneath the cabinet's shelves or ceiling to show your items off to their best advantage.
A Sophisticated Home Bar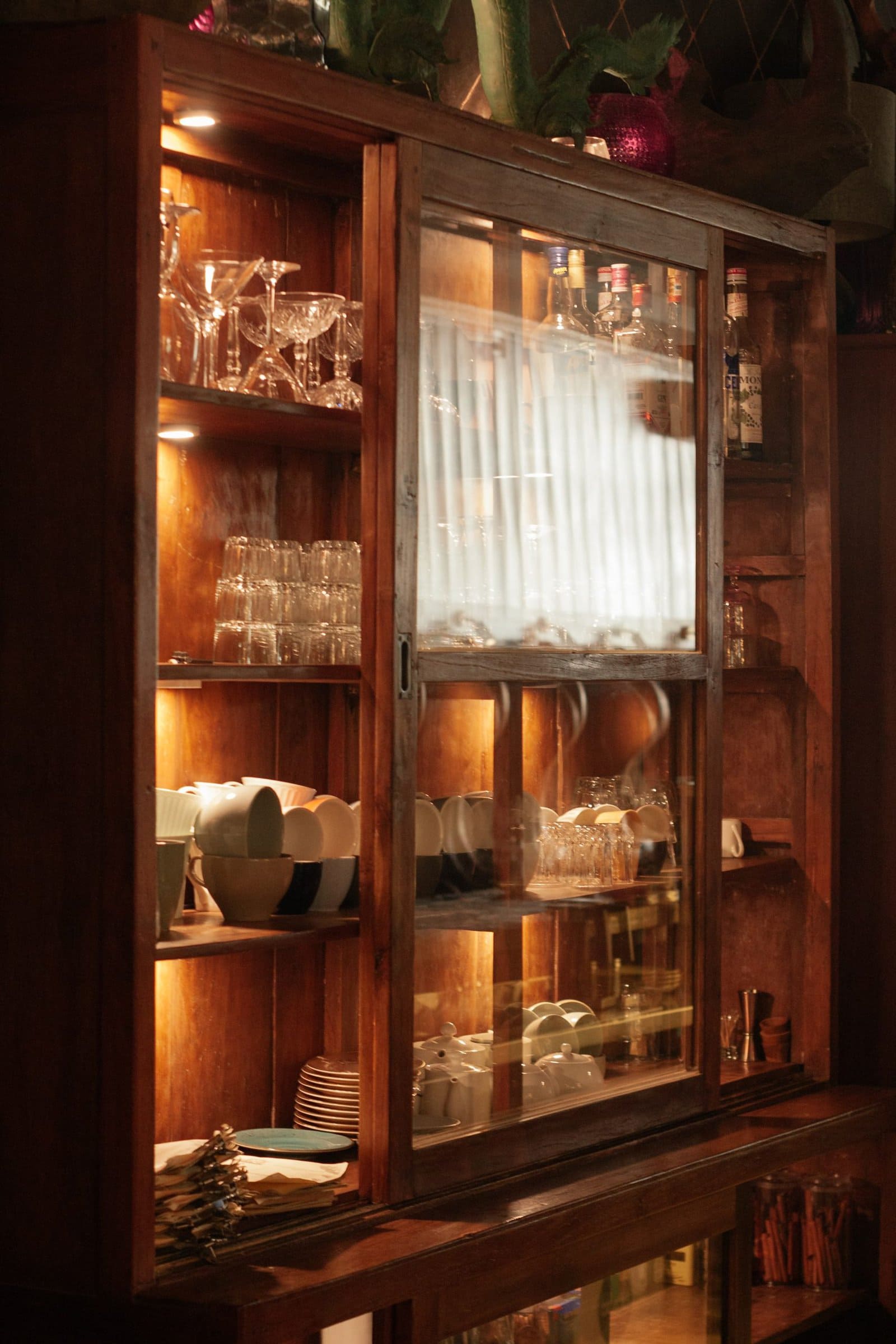 Have a growing alcohol collection and nowhere to put it? If you don't quite have enough room in your home for a full-blown home bar, then think about how you can transform an old china cabinet into the perfect place to store your glassware, bar supplies, and drinks.
Best of all, a china cabinet is an excellent place to display beautiful or unique glassware, so it doesn't get hidden away in a cupboard in your kitchen. You can store any of the unsightly tools or bottles underneath and out of sight, while proudly displaying your barware collection.
Glassware looks best when it's lit up, so try adding some lighting to the shelves of your china cabinet to really "wow" your guests! A few small lights shining down from each shelf should do the trick, and add a little extra sparkle to your home.
An Eclectic Collection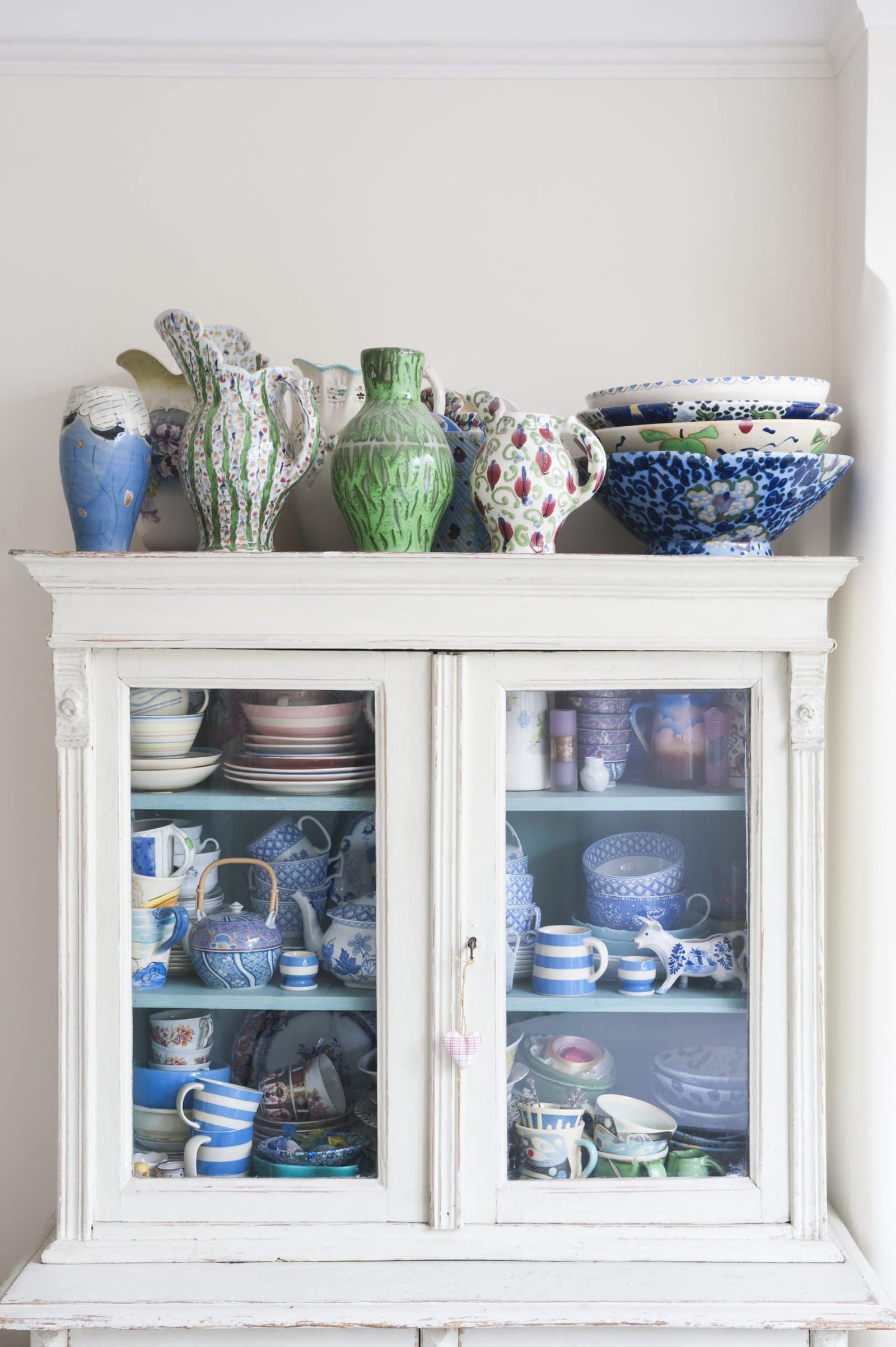 There's something so special about antique dishware— if you're always on the hunt for that new special piece, then consider a china cabinet to display all your items. And with a few helpful tips, it doesn't have to look like your grandma's old china display.
For one, start by grouping all your plates, bowls, and other dishware pieces together by color. You want to create a color story by displaying matching pieces together, with a few pops of contrasting colors thrown in. You can also break up the dish display with small trinkets or knick-knacks.
If you find that you'd still like to add some color to your china cabinet, place some of the larger items like mixing bowls and vases up on top of the cabinet, so they pop out against your wall color. This is only a good idea if your cabinet is sturdy enough to handle the extra weight, so be careful!
A Tea or Coffee Station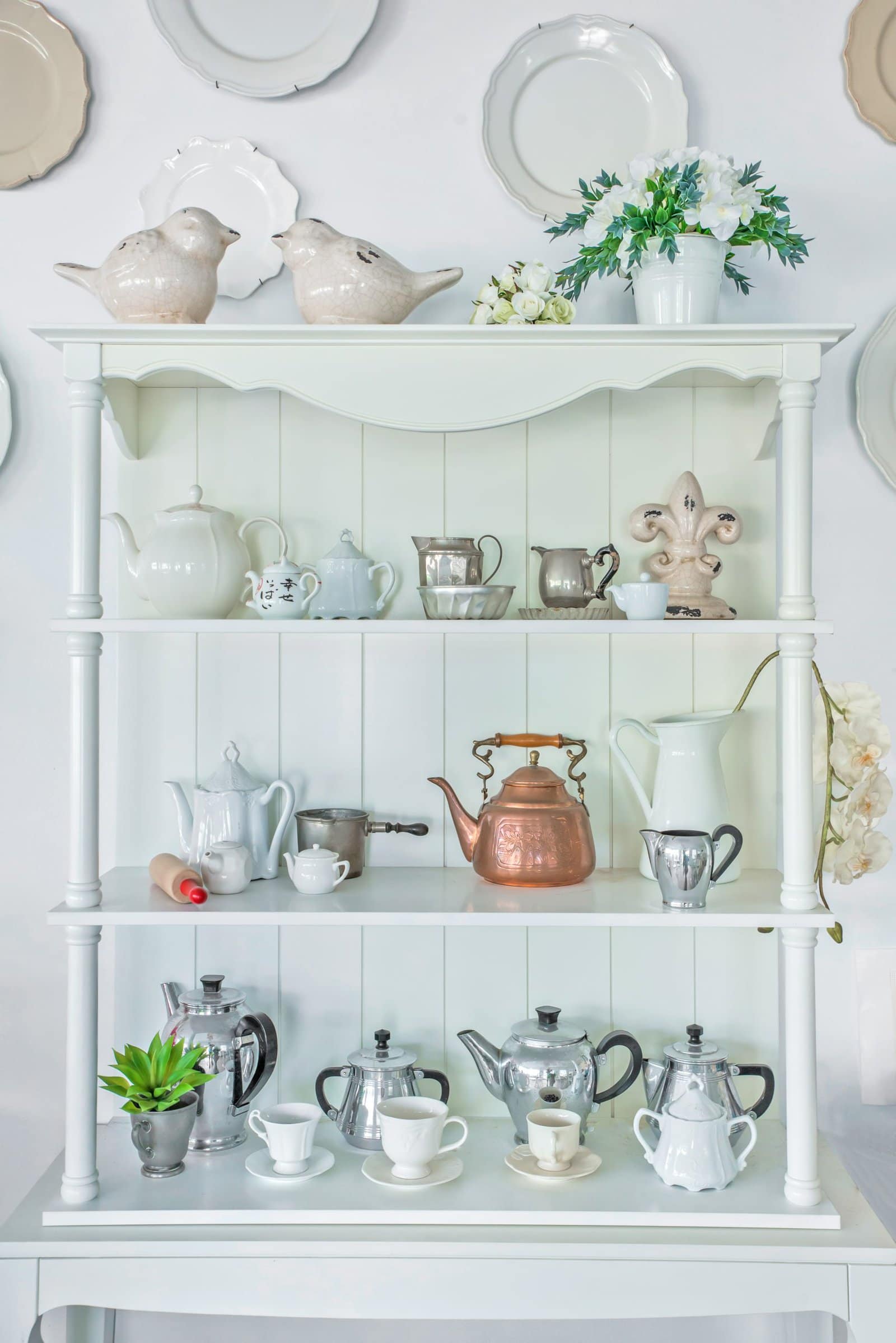 If you can't start your day without a caffeinated beverage, then this idea is for you! If you have enough room in your kitchen, a small china cabinet is a perfect setup to create a convenient and stylish coffee or tea station.
If you want to use this design idea, you should use a china cabinet with lots of open shelving – you might not even want to use one with doors since easy access to your coffee maker and cups is essential.
One way to create a visually interesting coffee or tea setup is to choose tools and dishes with a variety of colors, finishes, or shapes. For instance, coffee pots or french presses in silver or copper will contrast well against porcelain teacups. Make the station complete with a few homey touches like flowers, plants, or figurines.
A Bright Background
If you want your china cabinet to stand out, think about how you can add a fascinating pop of color. In this example, the back wall of the cabinet is covered in a bright and colorful patterned wallpaper, giving the cabinet display a uniquely fun feeling.
The best part about this idea is that it's easy and inexpensive, and anyone can do it! Choose either standard or removable wallpaper (contact paper is another more affordable option). Then, install it like you would on a wall.
The best kind of wallpaper to choose is one that coordinates well with the color of the cabinets, as well as the collection you've decided to display. To keep the wallpaper from overwhelming the cabinet, make sure that your dishes or collectibles take center stage by elevating them with books or arranging them in an attention-grabbing way.
A Fashionable Display
While china dishes and collectible knick-knacks are obvious display ideas for your cabinet, why not create a unique display that features your most stylish possessions? If you're a big fan of designer fashion and collect shoes or handbags, then show them off!
To give your cabinet display an extra edge, install some lighting strips on the bottom of each shelf, and under the top of the cabinet. Plus, if you want to kick your lighting display up a notch, choose some colored lights that complement the colors of your bags, shoes, or jewelry.
Choose a cabinet in a dark color, or go ahead and paint the cabinet a dark color like mahogany brown, navy blue, or black. This will help give a dark neutral background to allow your handbag or shoe collection to pop.
Alternative Bookshelf
You don't need a fancy collection of china plates and dishes to fill your antique cabinet. Instead, fill it with your favorite books and showcase your love of reading! This kind of display is especially good for rare or antique book collections that need extra special attention.
If you're looking for a classy touch to your home office or den, or if you want to add a little old-world charm to your dining room, some colorful leather-bound books will do the trick. For your display, make sure to be mindful of the colors of the books you choose. They should all match in color and tone to create a consistent visual style.
Conclusion
If you thought there was only one way to use a china cabinet, then you'd be wrong. You can store just about anything you like in a china cabinet, and with just a little creativity, you can transform this iconic piece of furniture into something new and modern.
Hopefully, you're inspired to get creative with your own china cabinet and create a fantastic display of your own! Remember to think carefully about the color and features of your china cabinet so that you can display your items to their best advantage, and have some fun with them!