1. Get the Right-Sized Christmas Wreath Front Door Wreath
A small Christmas wreath looks lost on a big door so when it comes to choosing your front door wreath look for something that is big. Your guide is a standard 36″ wide front door should definitely have a wreath that is at least 28″ – 30″ diameter to make an impact. Your wreath should be hung in the upper third portion of the door. The bigger your wreath, the higher you can hang it.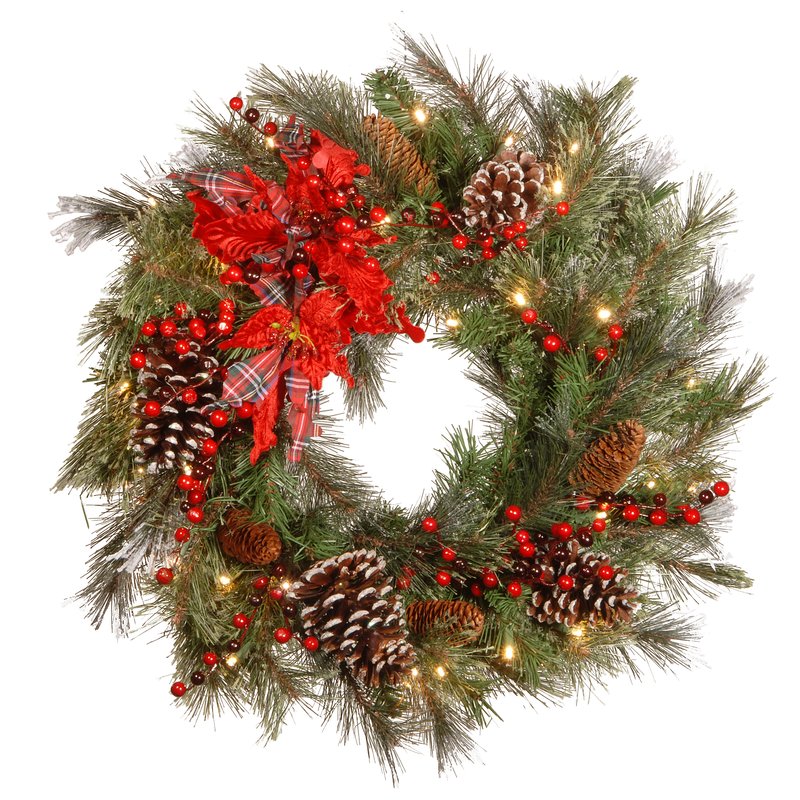 Source: Joss and Main
Create a repeated pattern by hanging similar, but smaller sized wreaths in windows and side lights.  If you like to change your Christmas decorations each year, choose plain wreaths, and swap out the ornaments and decorative ribbons to keep your look fresh and new.
You don't have to have a wreath, you can use star or maybe some Christmas tags. If you have a door that is stunning, and the color of Christmas, like the one below, you can miss this step all together.