Decorated Life is reader-supported. When you buy through links on our site, we may earn an affiliate commission. Learn More
17 Couch Alternatives For Creative Seating
Maybe you don't have a ton of space, or maybe you just aren't a fan of sofas in general, whatever your reason, it can be tough to find couch alternatives that are practical, comfortable, and stylish. Who knew it would be so difficult to find alternative living room seating?
Well, if you're looking to spruce up your living room without a couch, we have you covered. Here are some great ideas for creating a cozy space without a sofa.
A Circle of Chairs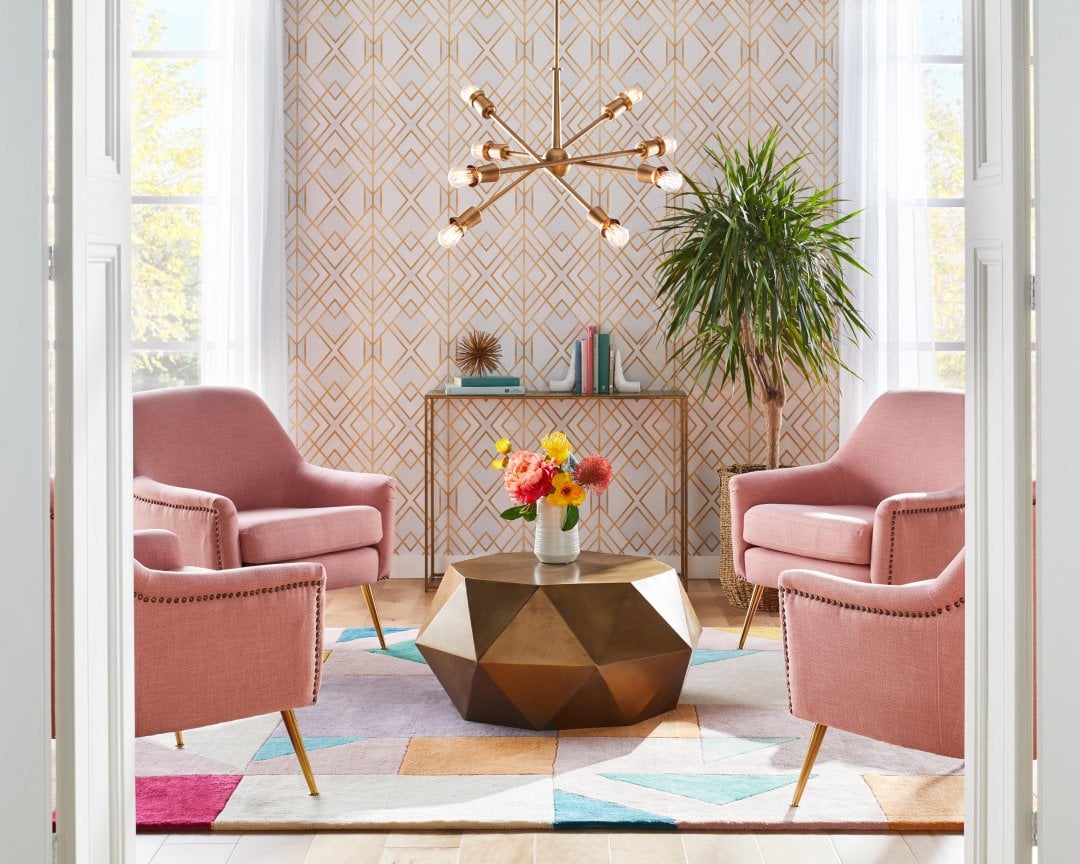 One of the most common alternatives to couches is a circle of cozy chairs around a coffee table. It provides just as much, if not more, seating as a couch but gives everyone a little more personal space.
In this photo, they did a great job of tying everything together with the gold table and pink chairs. The vase with the colorful flowers is the perfect final touch, too.
Loveseat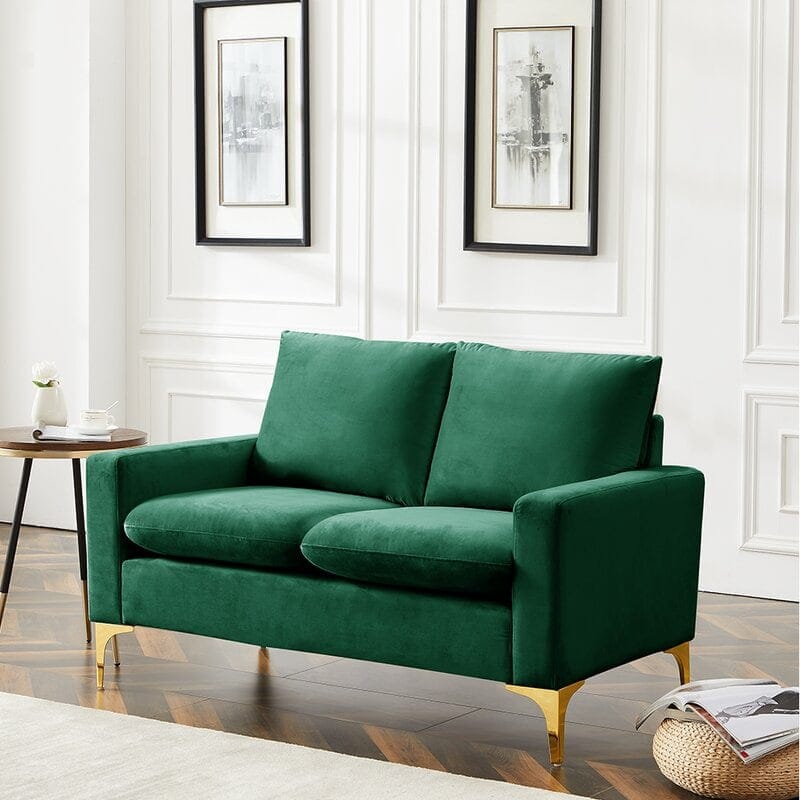 If you're in a situation where you'd love a sofa, but just don't have the space, consider getting a small loveseat instead. In fact, depending on your layout, you may even be able to configure two love seats in the room to provide even more seating.
Set them up facing each other to create an intimate conversation space with a coffee table between for drinks and snacks. It'll create a really inviting vibe, and will honestly look way more stylish than a sectional couch would.
Swinging Chair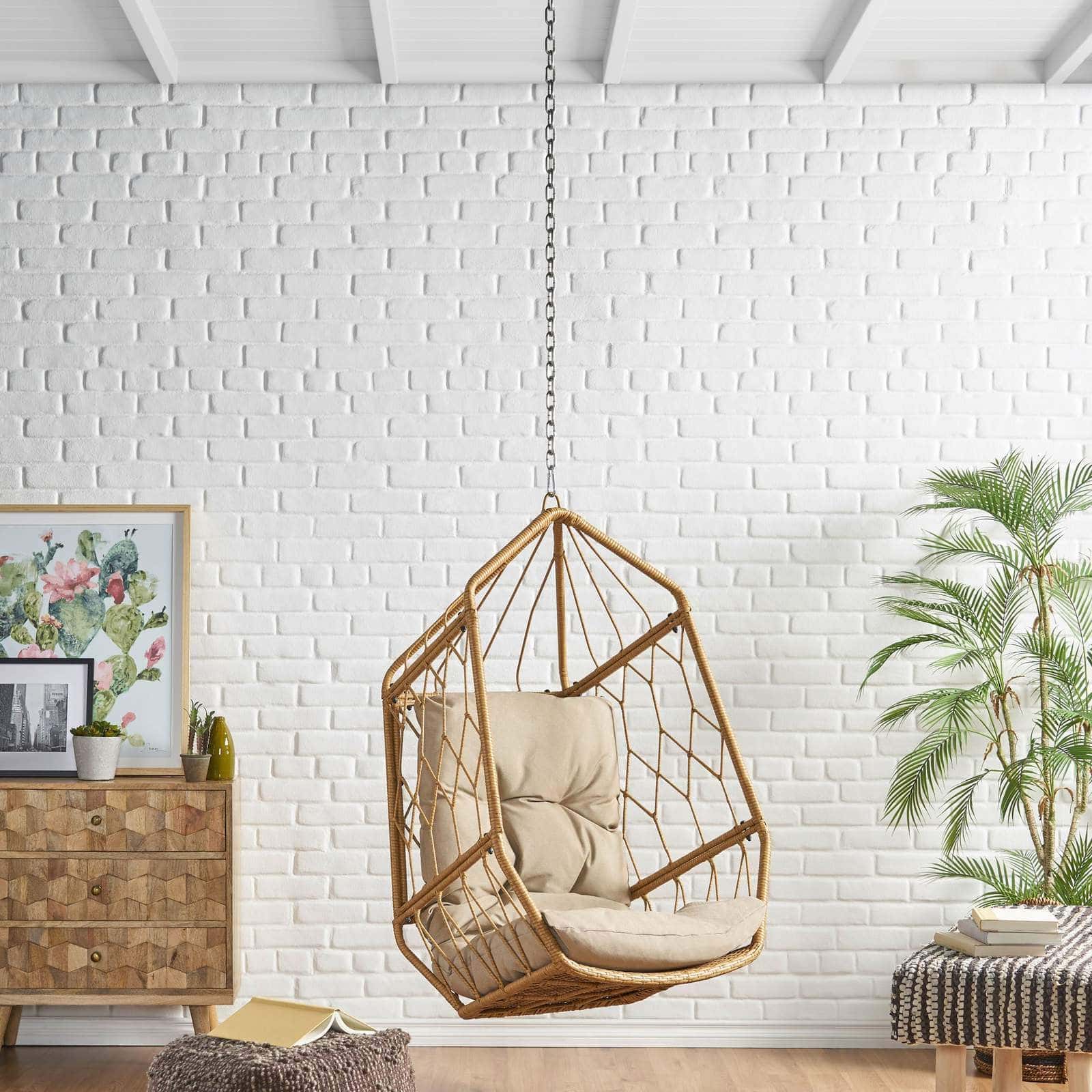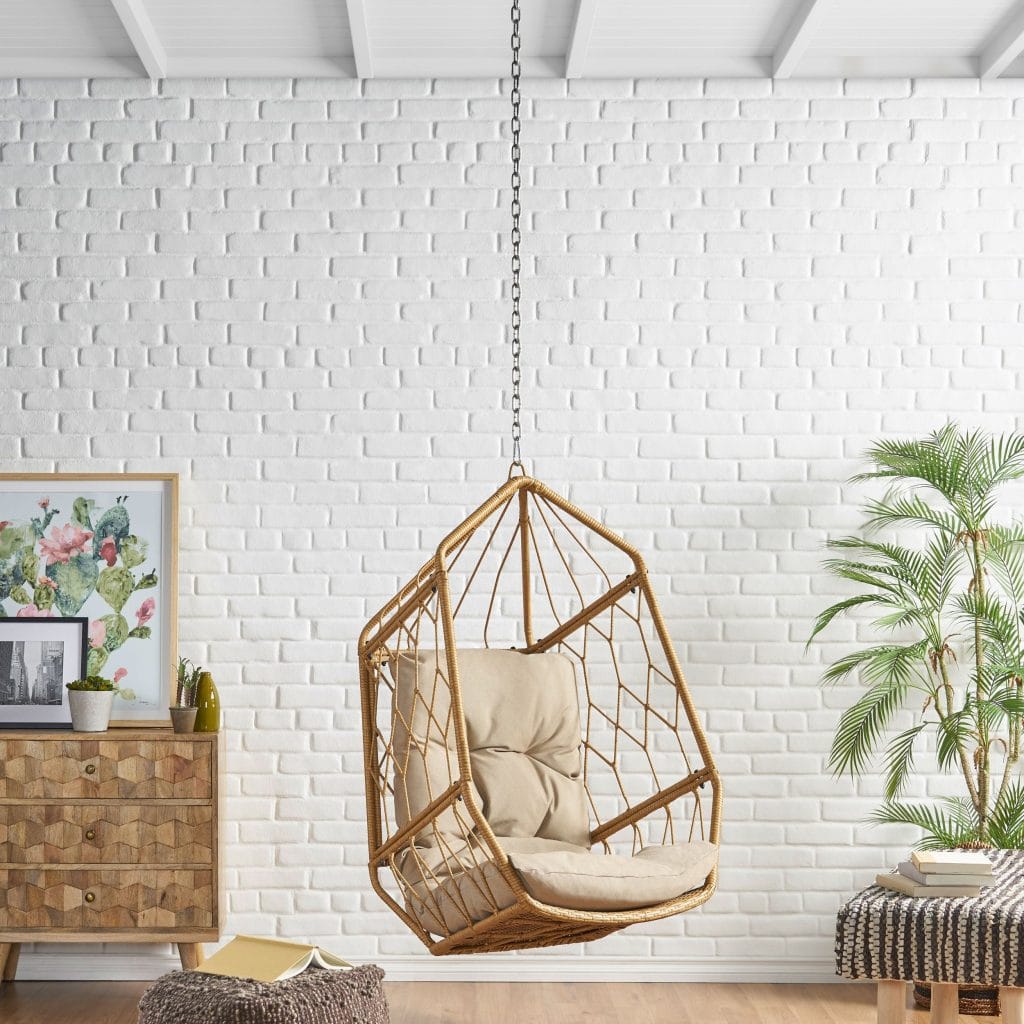 Love the boho style? Swap out your sofa for one of these amazing swinging chairs instead.
Not only are they so much more fun than a traditional couch, but they're also the perfect addition to a room with a boho look. Try a black cushion inside the swing and some bright green plants as floor decor around it (just make sure you give yourself plenty of room to swing).
Chaise Lounge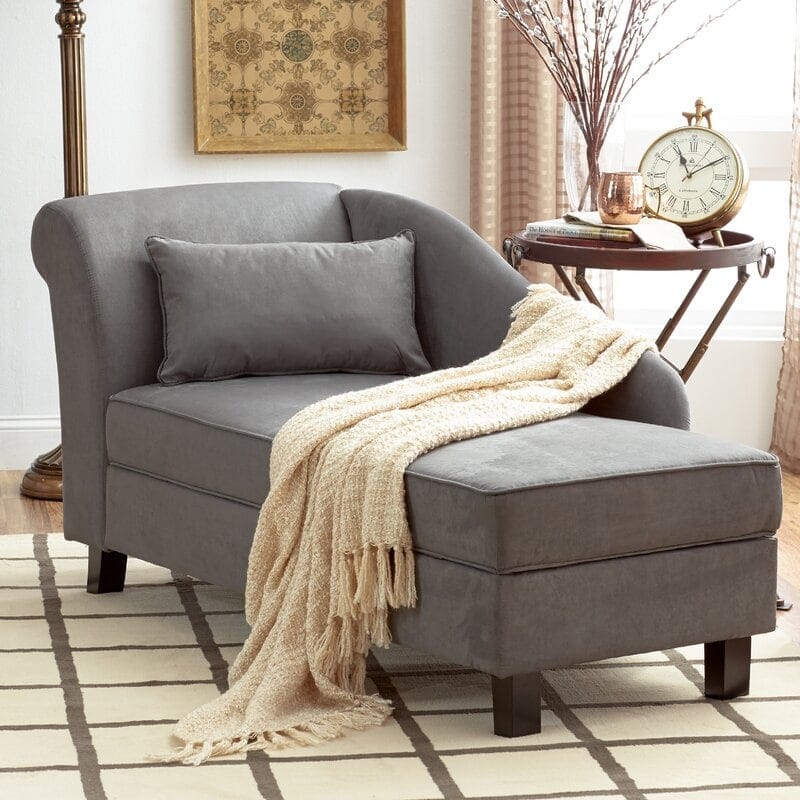 A chaise lounge is a great sofa alternative for anyone, but it's especially great for someone who lives on their own and wants a place to relax without having to get a huge piece of furniture. It leaves plenty of space for you to lounge or for two guests to comfortably sit when they're visiting.
You can jazz this up with a stylish throw pillow and a blanket tossed over it like in this picture.
Floor Poufs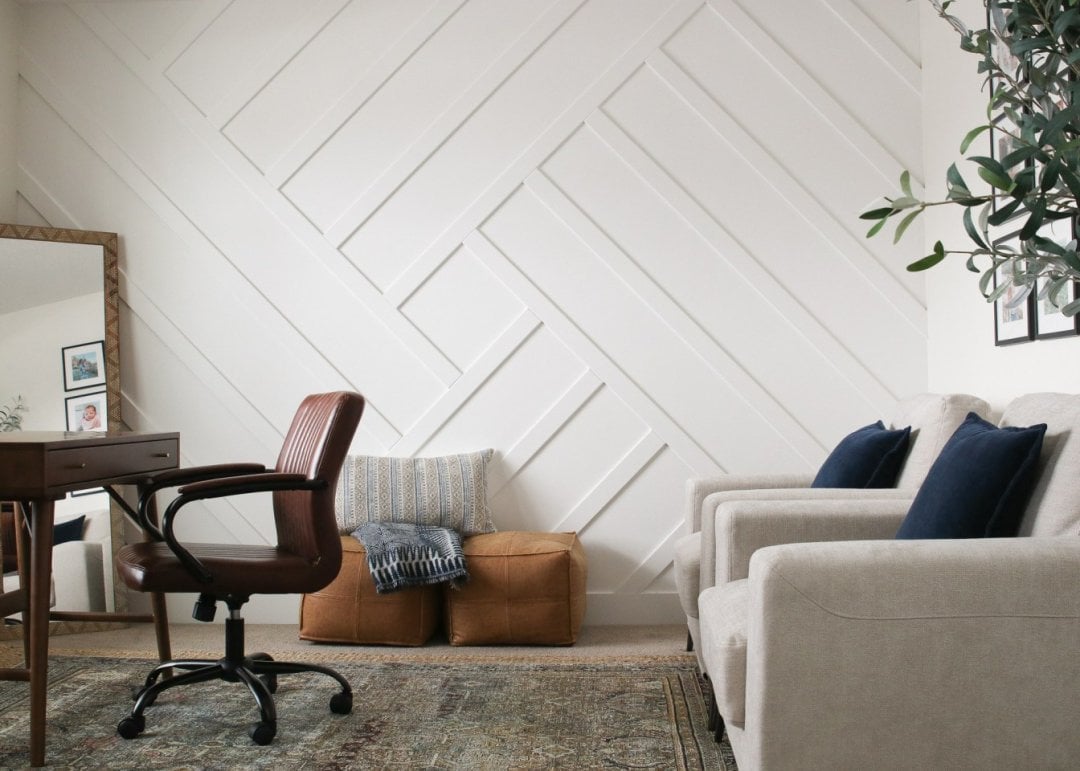 Floor poufs are fantastic and cheap couch alternatives because you can find one to fit basically any aesthetic at a seriously budget-friendly price.
They can be used as a seat, pushed up against a wall as a backrest, as a footrest with an armchair, or even a small table if the situation calls for it. Get a few in a mixture of colors to avoid the space looking too matchy-matchy.
Furry Bean Bag Chair
For someone who wants to go totally untraditional, replacing the sofa with a few beanbag chairs is an excellent option. They're totally versatile and can be easily moved from room to room – which definitely can't be said for a sofa!
While this is a more whimsical sofa alternative, try to go for higher quality bean bag chairs that sit a little off the ground and are covered in a fabric with a fun pattern or cool texture like this furry option.
Upgraded Futon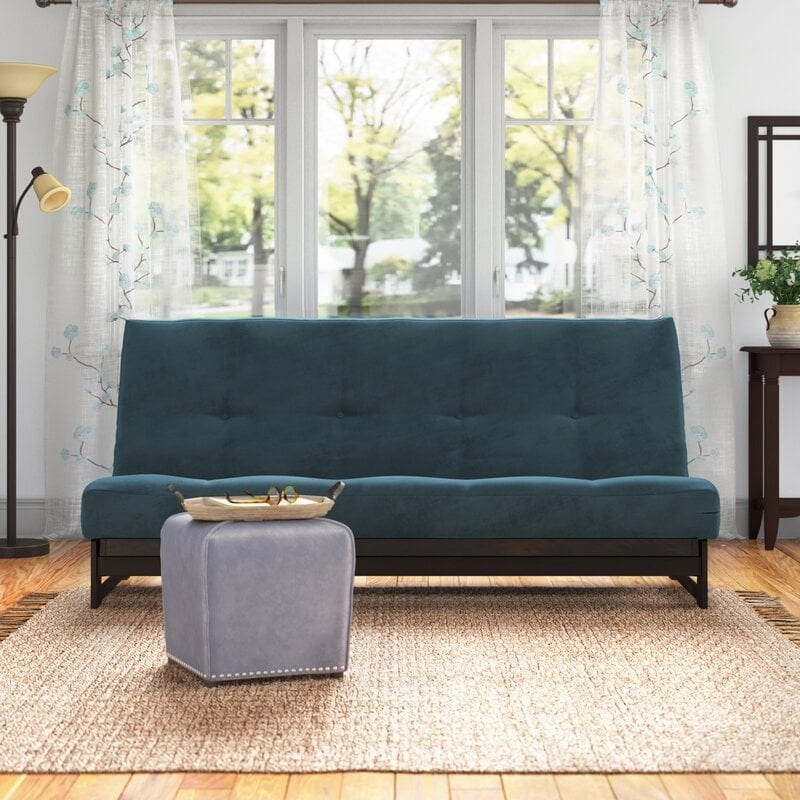 This is not the kind of futon you'll find in a college dorm. It's actually stylish and doesn't rely on an uncomfortable metal frame to hold it up.
Yes, this is technically a sofa, but it doubles as a bed so it's a good option for someone whose living space doubles as their room or in a room that also serves as a guest room.
Velvet Daybed Cushion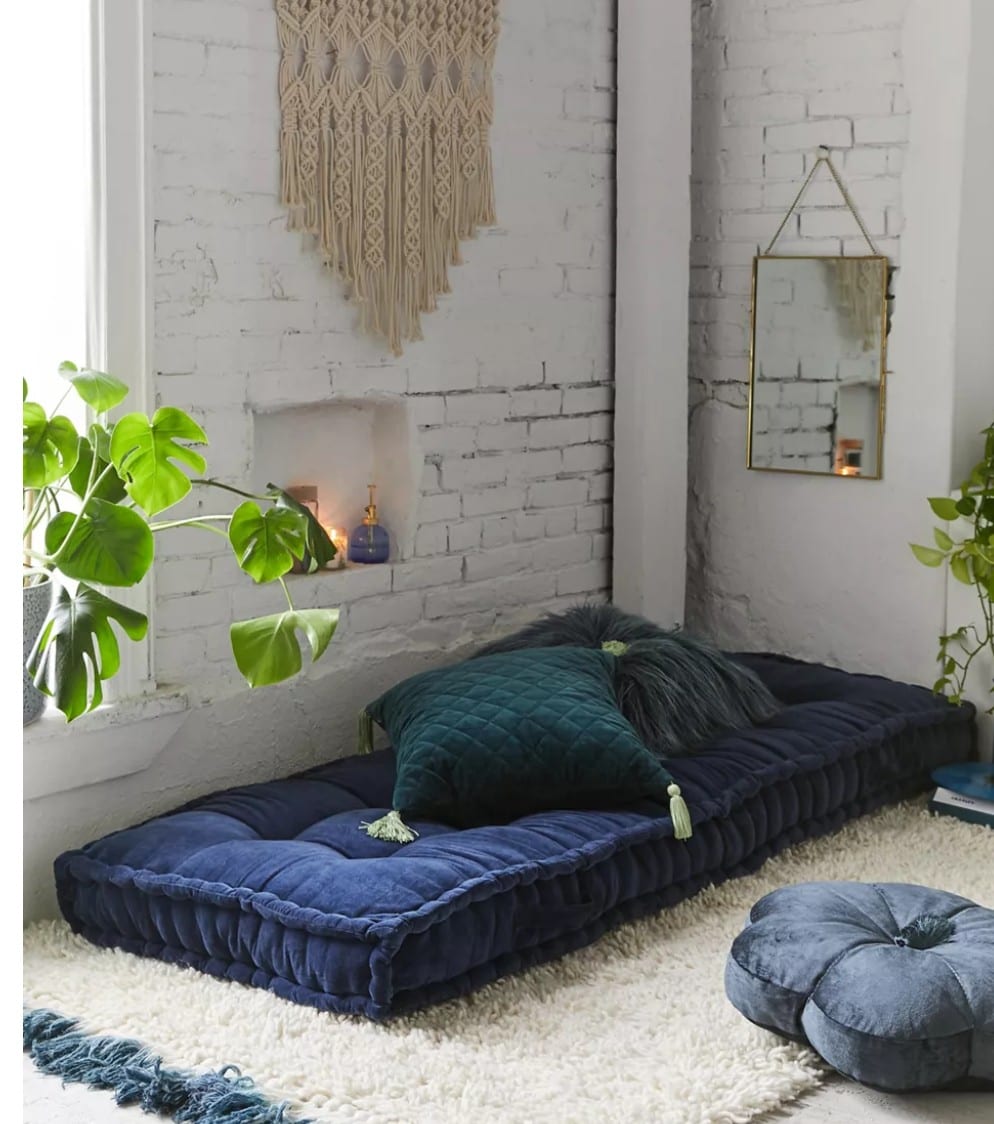 Instead of investing in a few individual floor cushions, get yourself one long daybed cushion like this one. It's the perfect size to fold up in half for a seat/back combo or to lay on the floor for multiple guests or for a spot to lay down and nap.
In this photo, the cushion is set up like a little cozy reading corner. You can get the same look with a cozy rug, oversize throw pillow, and some relaxing lighting.
Farmhouse Style Wood Bench
If you love the farmhouse aesthetic and don't have the space for a full-size sofa, try something like this wood bench. It has the tall backing to provide a little extra comfort when you're sitting on it as well as that rustic look the farmhouse style is famous for.
You don't have to add anything to this bench to give it character (that's the beauty of rustic furniture), but if you want to give it a little extra something, a small throw pillow is plenty.
Oversized Ottoman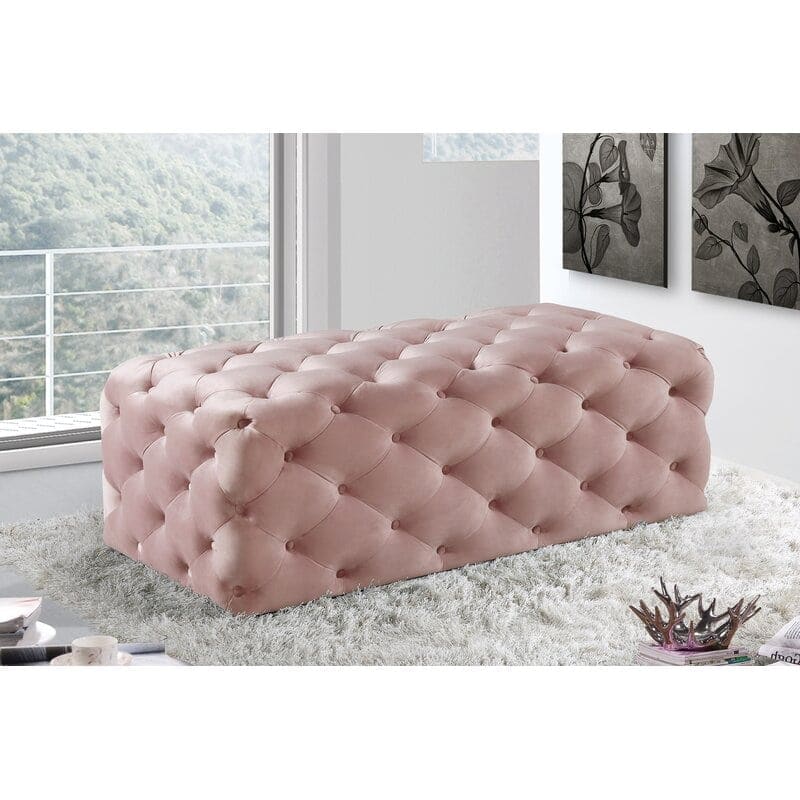 For something larger than a bench, but still smaller than a sofa, try an oversized ottoman. They're usually upholstered so you can still get that cozy look, but they're way less expensive than a couch.
You can push the ottoman up against a wall and add some throw pillows and a blanket for a cozier look, or let it sit out in the middle of the room to serve as seating, a table, or whatever else you can think up.
Full-Size Daybed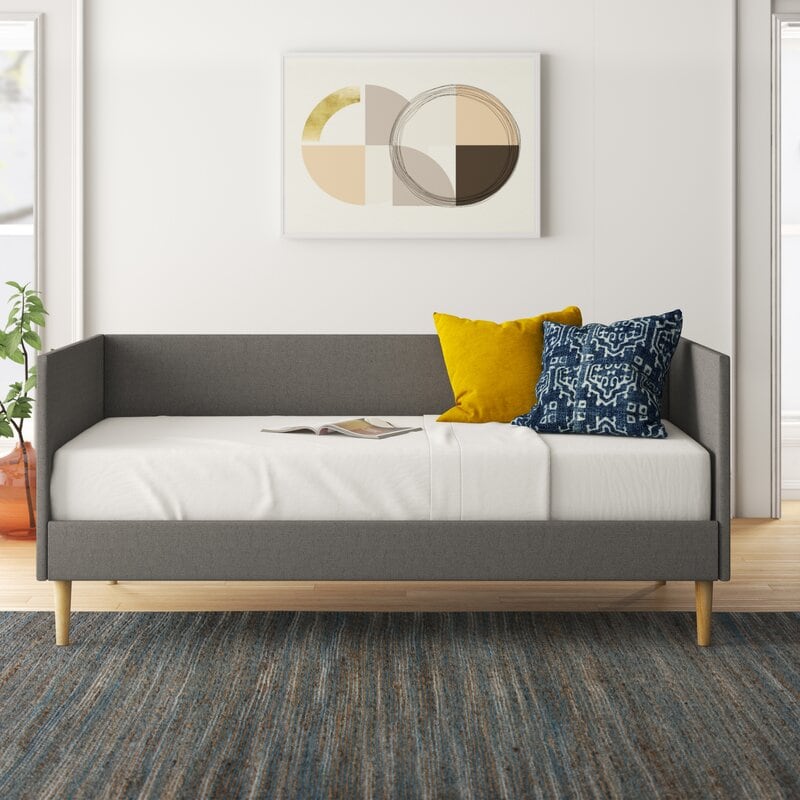 Using a daybed as a couch is a really resourceful way to get two functions out of one piece of furniture. You can jazz it up with a lot of throw pillows and a cool bedspread to give it more of a couch vibe and your guests may not even notice the difference.
This is an especially smart alternative for someone with a studio or apartment or who lacks a guest bedroom since, when it's not being used as a couch, a daybed can fit a twin, full, or queen size mattress (depending on the frame).
Floor Pillows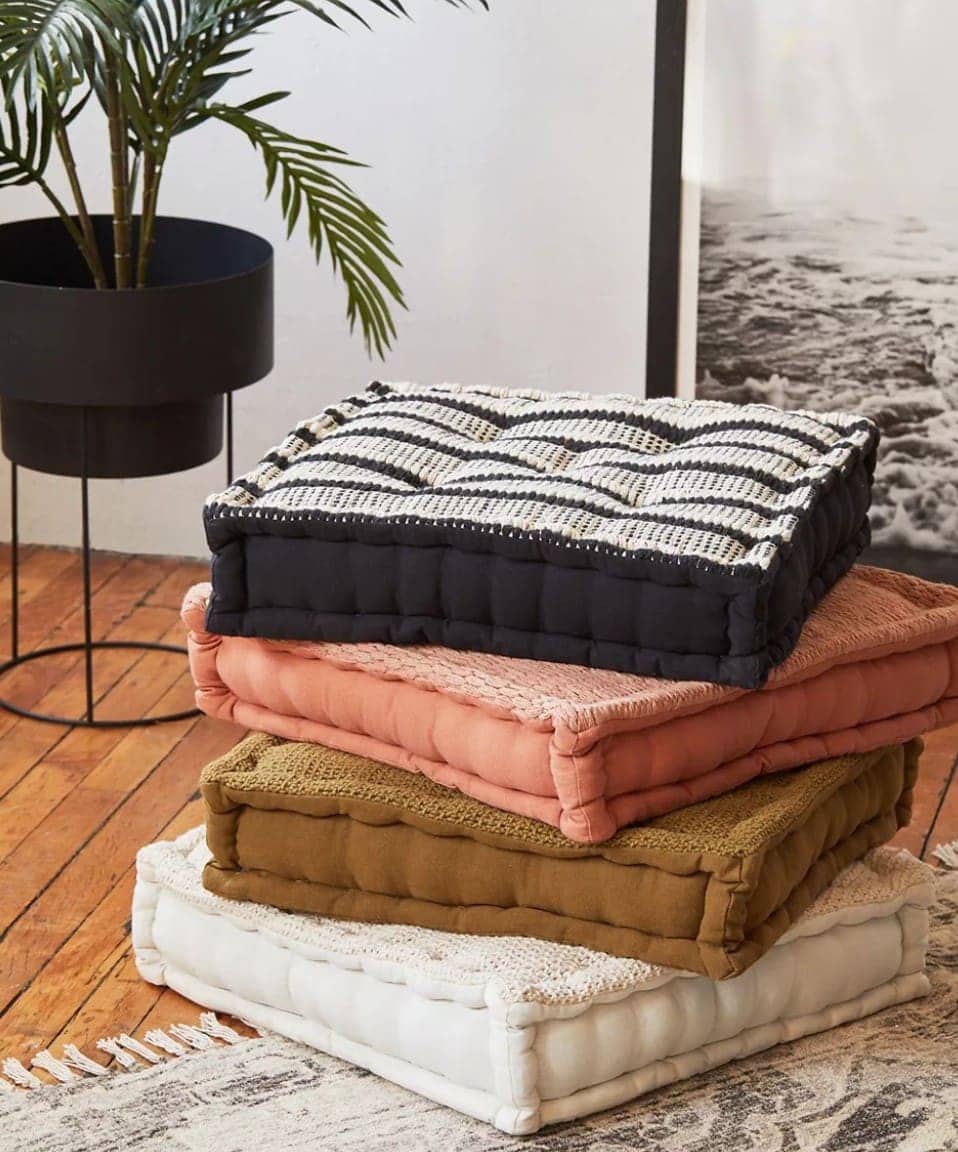 Floor pillows are one of the really trendy cheap living room seating ideas right now, and it's no wonder. They add a lot of fun and color to a room, and can be stacked up when they're not in use so they take up no space at all.
Get one for the floor and one to lean up against the wall for everyone in the house, then you'll have double the cushions for guests to sit on the floor when they visit.
Oversized Reclining Chair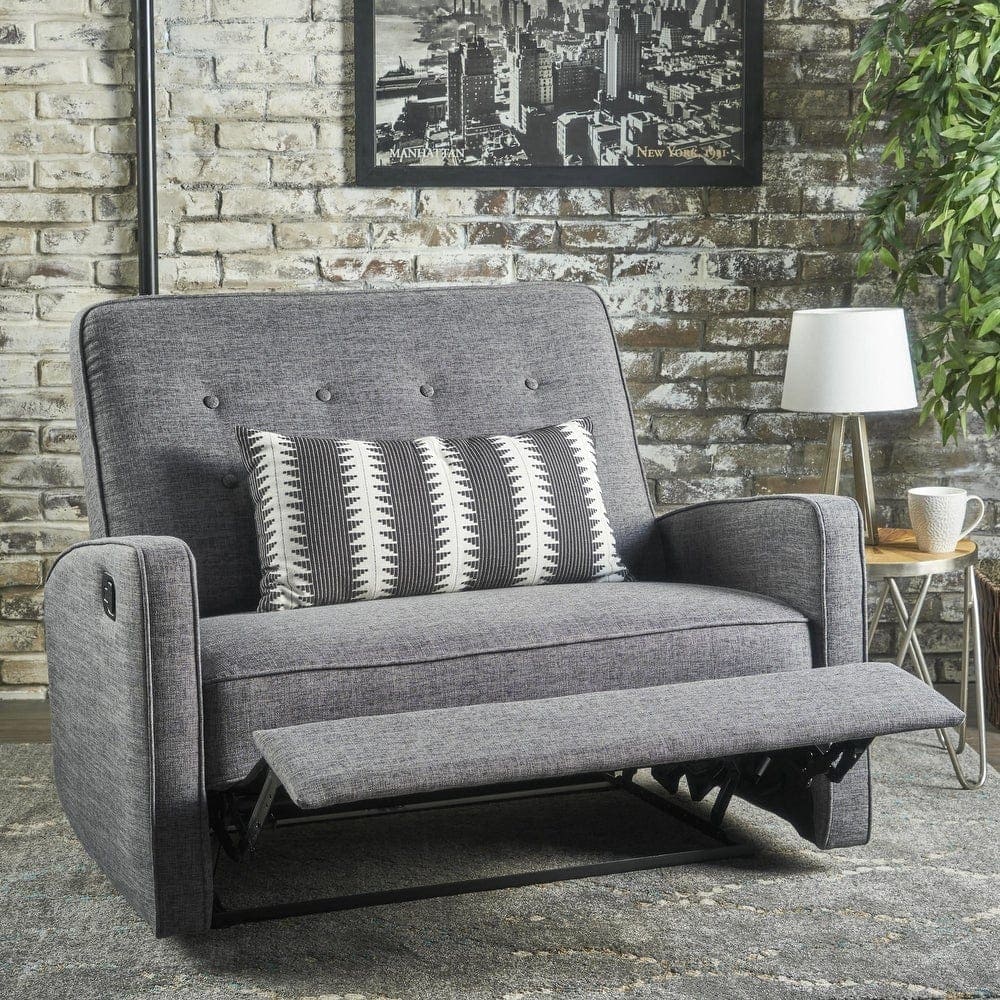 Instead of a couch, you can cozy up on this oversized reclining chair. It has more than enough space for you to lay every which way or you can always invite someone else to snuggle up next to you.
Since it's so large, you'll definitely want to find a way to add a little life to it. Try a couple of colorful throw pillows in different sizes.
Low-Backed Bench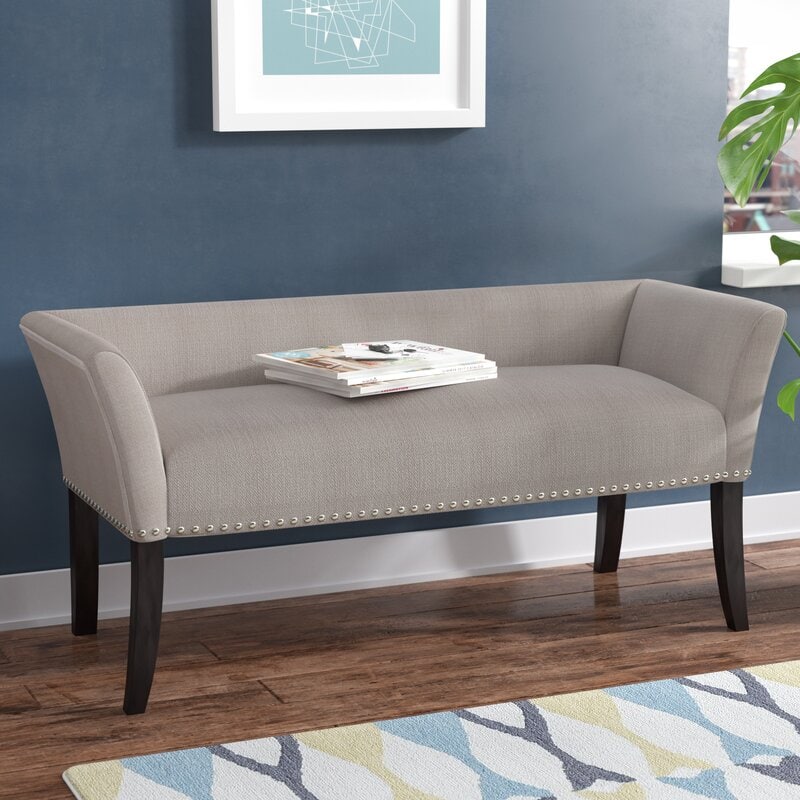 A bench is always a great alternative for a couch, but they don't always look cozy. However, if you get one with a back like this one, you're still saving the same amount of space but without sacrificing the comfortable look.
Since it has the low back and sides, you really don't need to add much to this bench to jazz it up. Just grab your favorite throw blanket and toss it on there for a little extra texture and color.
Cushion Sofa Bed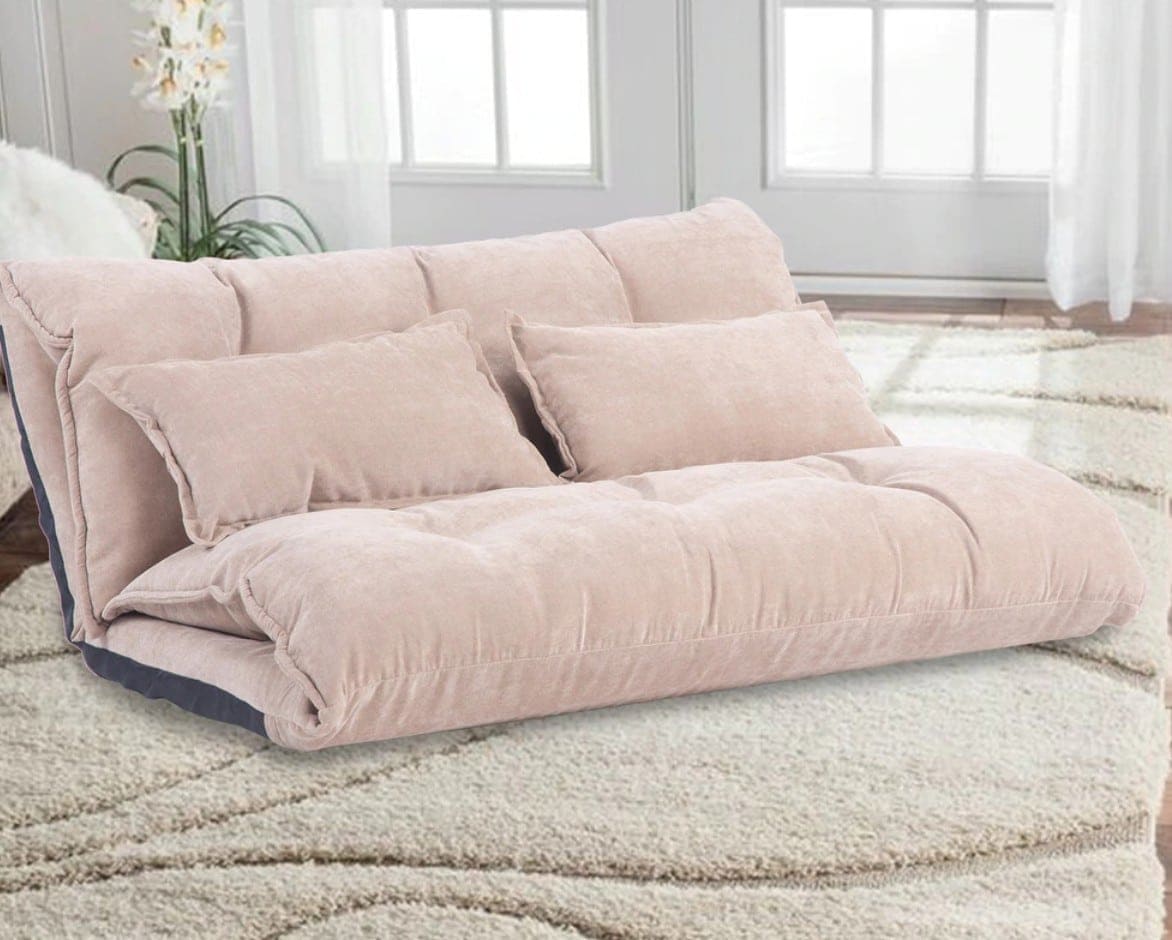 While Nuggets are all the rage with little kids, adults get this amazing cushion that can be folded up like a couch or spread out to make a little bed. It's basically like an upgraded futon.
This is the perfect setup for a movie night, particularly if you're someone who enjoys getting snuggled up to watch a movie only to pass out halfway through.
Cozy Lounge Chair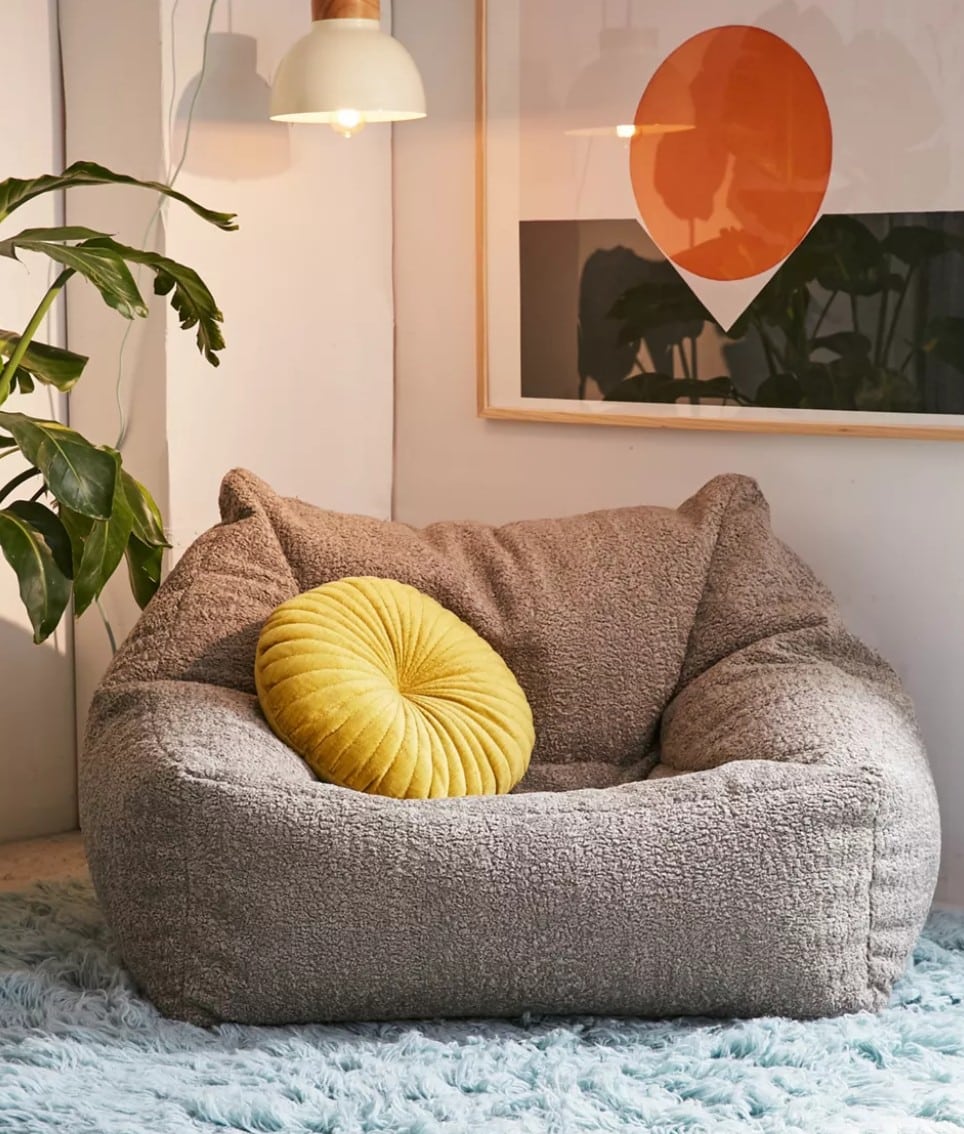 Don't you just want to sink into that chair? Seriously, this thing looks cozy enough to replace your couch and your bed.
Getting one or two big cozy chairs like this is a great option for someone living alone or in a home with just a couple of people. Since it's so big, you probably don't want to try to fit more than two in your space, otherwise, you should just get yourself a couch.
Industrial Chic Upholstered Bench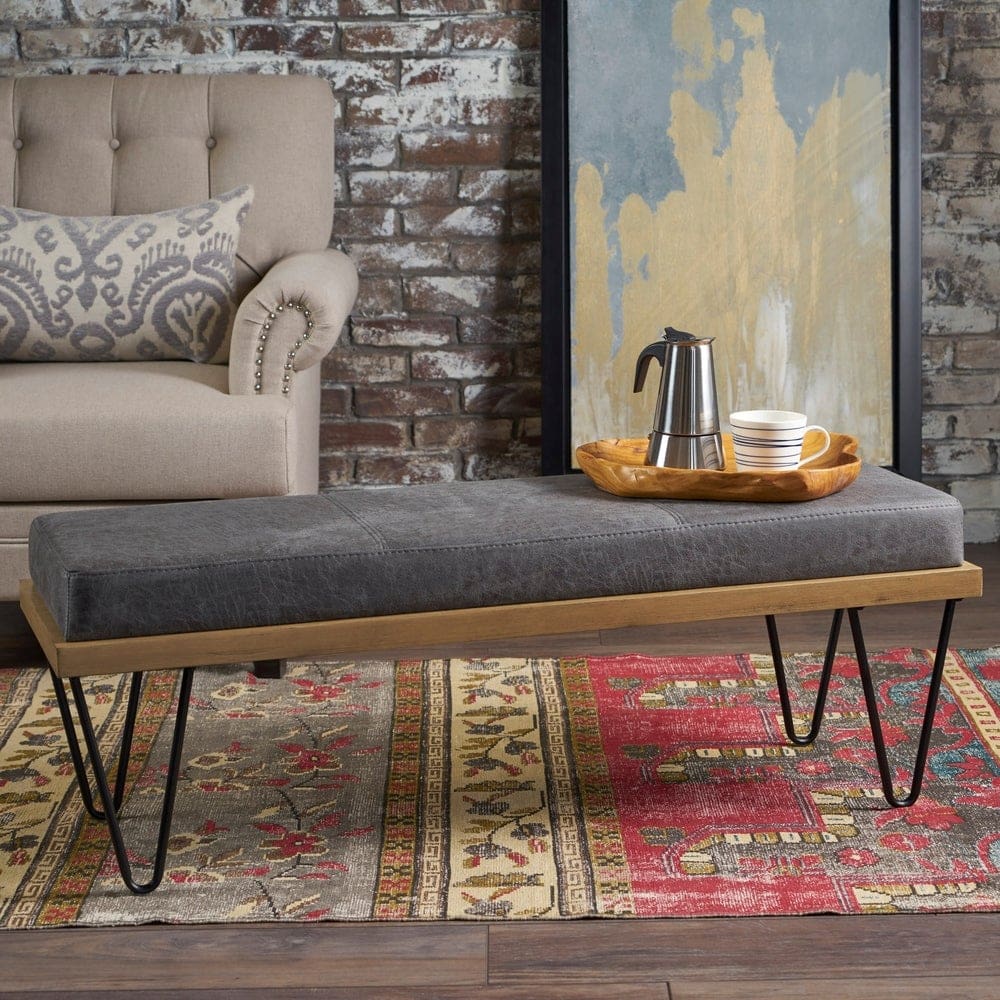 For a sleek, minimal seating option, consider this upholstered bench with hairpin legs. Its combination of grey, black, and natural wood makes it the perfect addition to a variety of aesthetics like industrial chic, midcentury modern, and even farmhouse chic.
Style it up with a small throw pillow on the end, or leave it as is to keep that classic simple look.
Final Thoughts
Just because couches are the traditional way of decorating a living space definitely doesn't mean they're the only way.
Between day beds, benches, armchairs, and modular furniture, there are so many fantastic sofa alternatives that will have your room looking just as, if not more stylish. It's all about choosing something that is right for you, your lifestyle, and your bank account. Happy shopping!