Decorated Life is reader-supported. When you buy through links on our site, we may earn an affiliate commission. Learn More
11 Entryway Rug Ideas That Will Inspire You
First impressions count, and when it comes to styling the entryway of your home, you have the opportunity to make a lasting impression on any visiting guests. Today we're going to be sharing some of the best entryway rugs to give your entrance hall the 'wow' factor.
Whether you live in a large house with a bright and spacious entrance hall, or a small apartment with a petite entryway area by the door, a gorgeous rug can be the perfect finishing touch to your space!
Embrace Bold Colors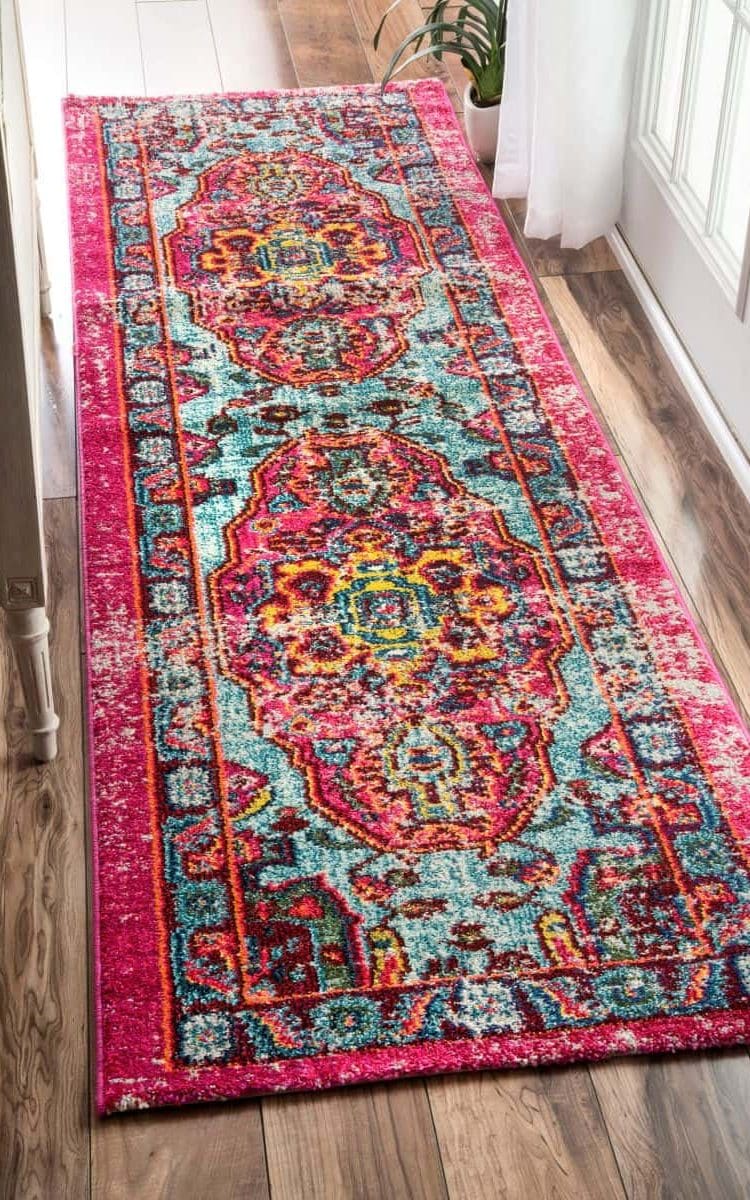 Don't be afraid to embrace bold color in your entryway. Since entryways are smaller in size than other rooms in your home, it's the perfect opportunity to be more daring than you usually would in other spaces, so be brave!
This vibrant multi-colored mosaic medallion rug would look great in any entryway or foyer. It's made of durable materials, so it's ideal for high traffic areas.
Create Contrast on Light Floors With a Black Rug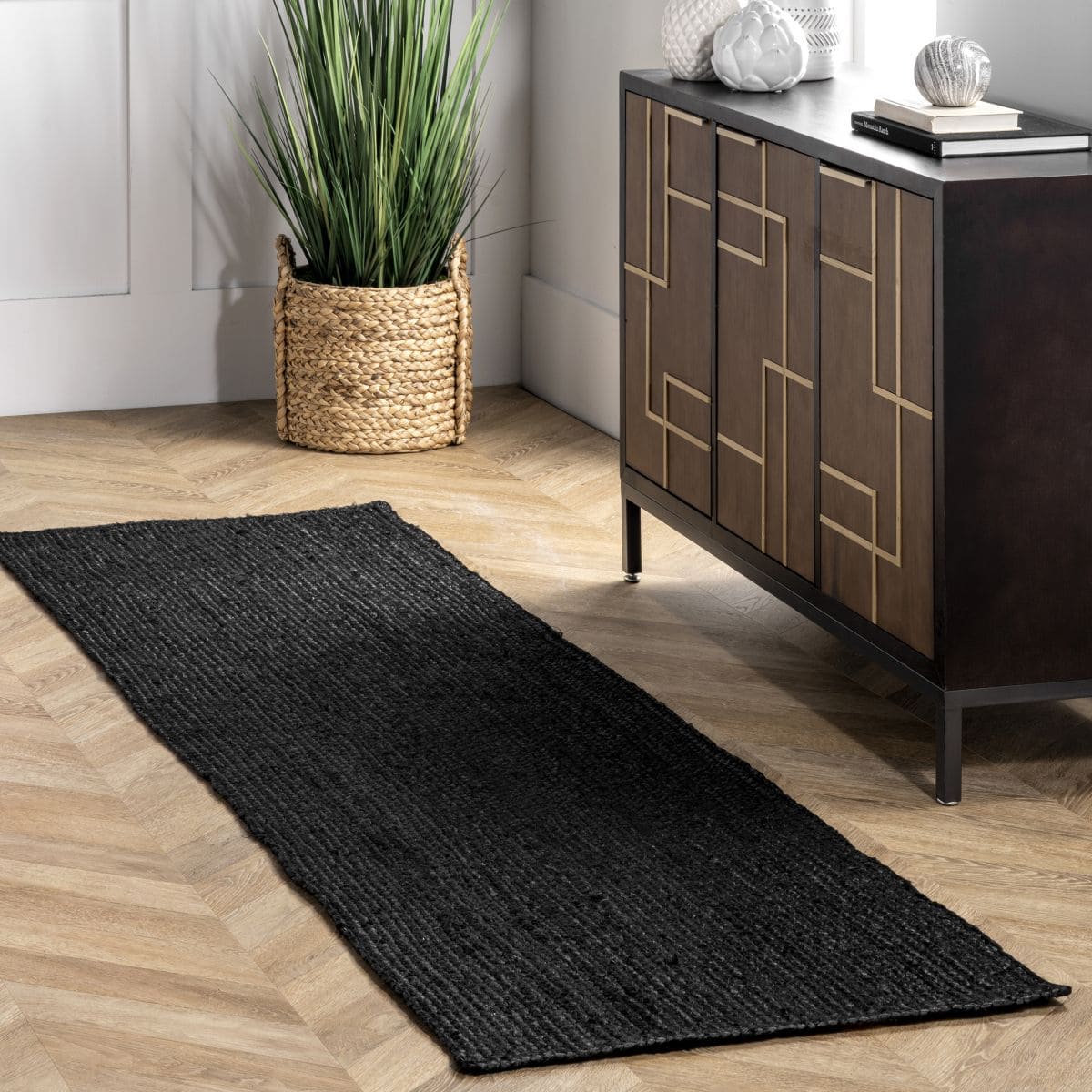 If you have light colored floors in your entryway, then you can make an impact with a contrasting rug.
This black jute rug looks great against a light wood floor, and the natural material is tough and hard wearing – perfect for the comings and goings of a family home. Since this rug is 100% jute, it's also an eco friendly option!
Go Minimal With a Black and White Rug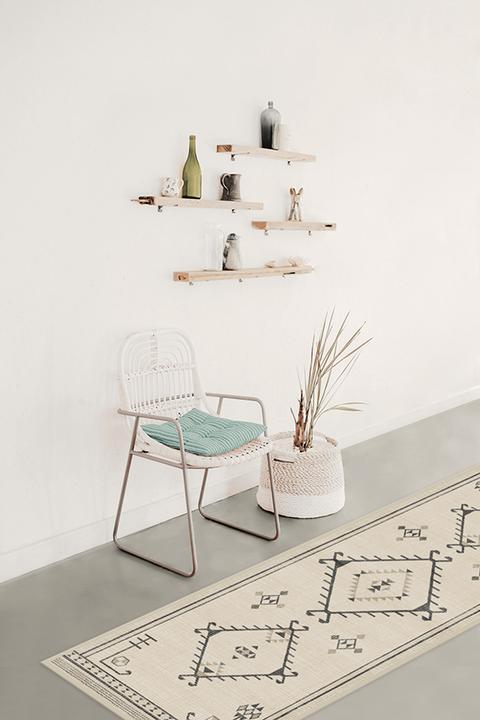 For a minimalist look, this black and white long entryway rug is a great option. The modern design is chic and versatile, so would compliment most interior styles and bring timeless elegance to your entryway.
Light colors are a great choice for dark hallways, as they help reflect the light, so this rug would work particularly well to brighten up a narrow dark space.
Bring in Some Sunshine With a Yellow Runner Rug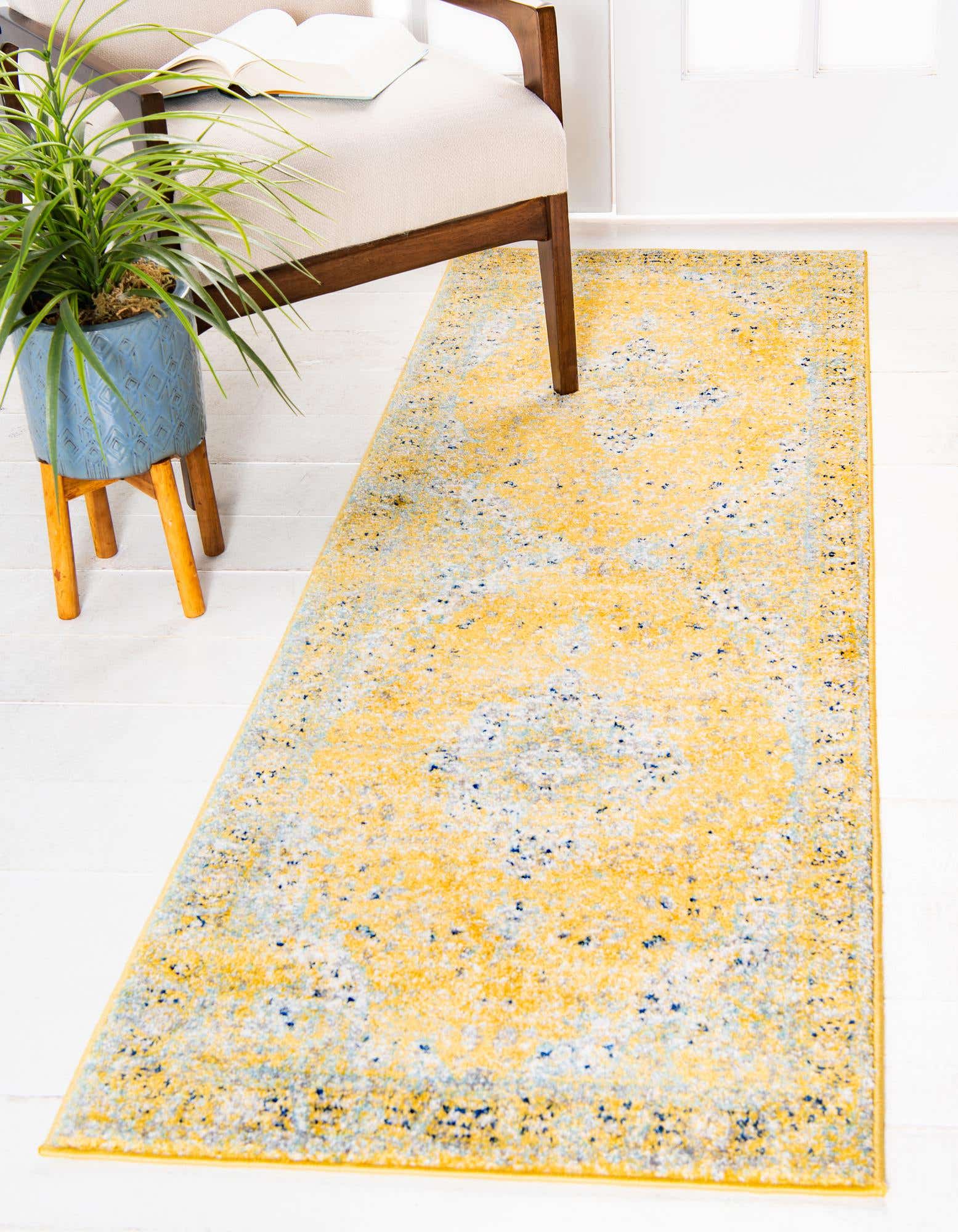 This sunshine yellow rug is sure to bring a bit of happiness to anyone who steps through your door! Yellow is a joyous and radiant color, so its the perfect color to welcome you in from a hard day at work.
This rug is woven from polypropylene, with a pile height of ½", so although it feels lovely and soft underfoot, it's well equipped to handle lots of wear and tear from being in an entryway.
Get the Vintage Look With a One of a Kind, Hand Woven Rug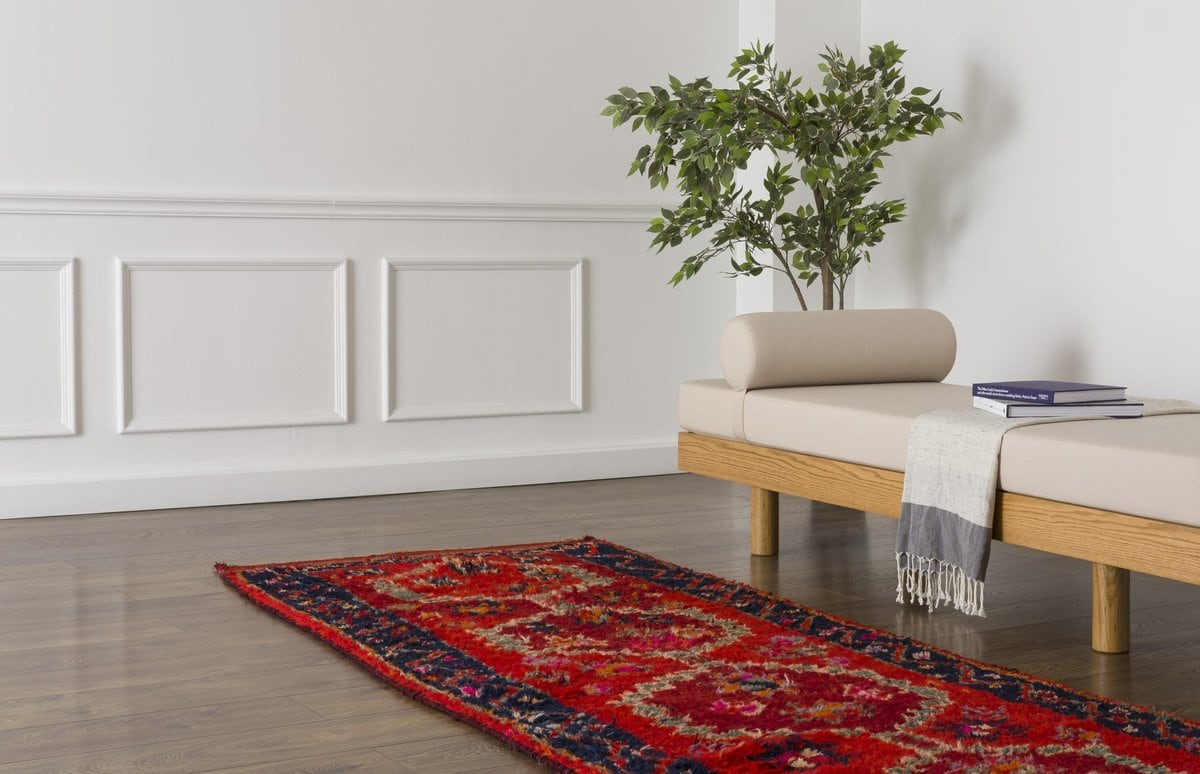 If you want something truly unique, you need to check out the beautiful handwoven rugs at Revival Rugs. Each rug is hand knotted in Turkey, and is made of 100% wool, so they feel beautifully soft underfoot.
This rug features a traditional pattern and color that will give a warm and welcoming feel to your entryway.
Add Some Texture With a Handmade Jute Rug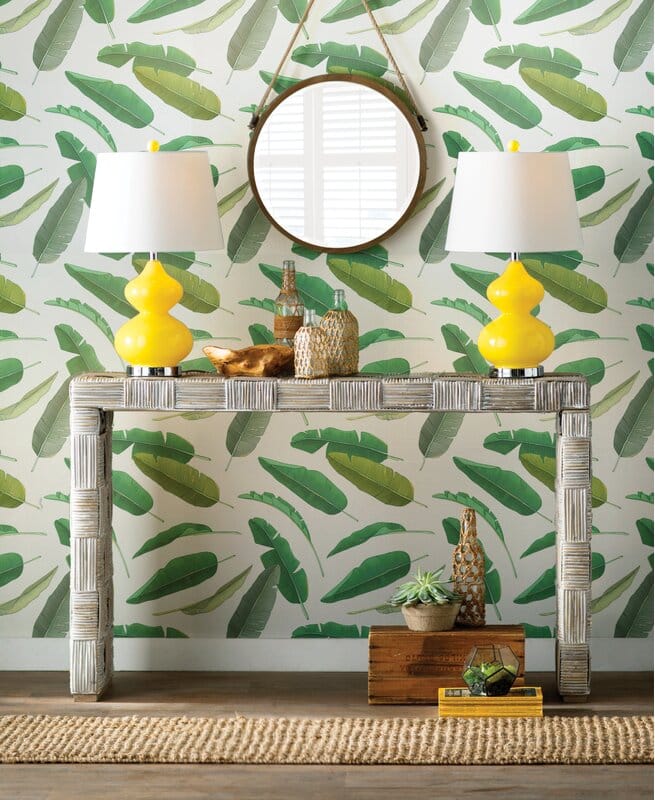 This beautiful natural textured rug is handcrafted from a mix of Jute and Sisal, giving it its unique color and texture. This material is naturally hardwearing as well as being eco friendly, making in the perfect entryway rug.
Since it is a natural color, it will look great with most decor styles, but it looks particularly good in this colorful foyer! When it comes to durable entryway rugs, this is a great choice.
Get a Moroccan Feel With a Vibrant Moroccan Diamond Shag Rug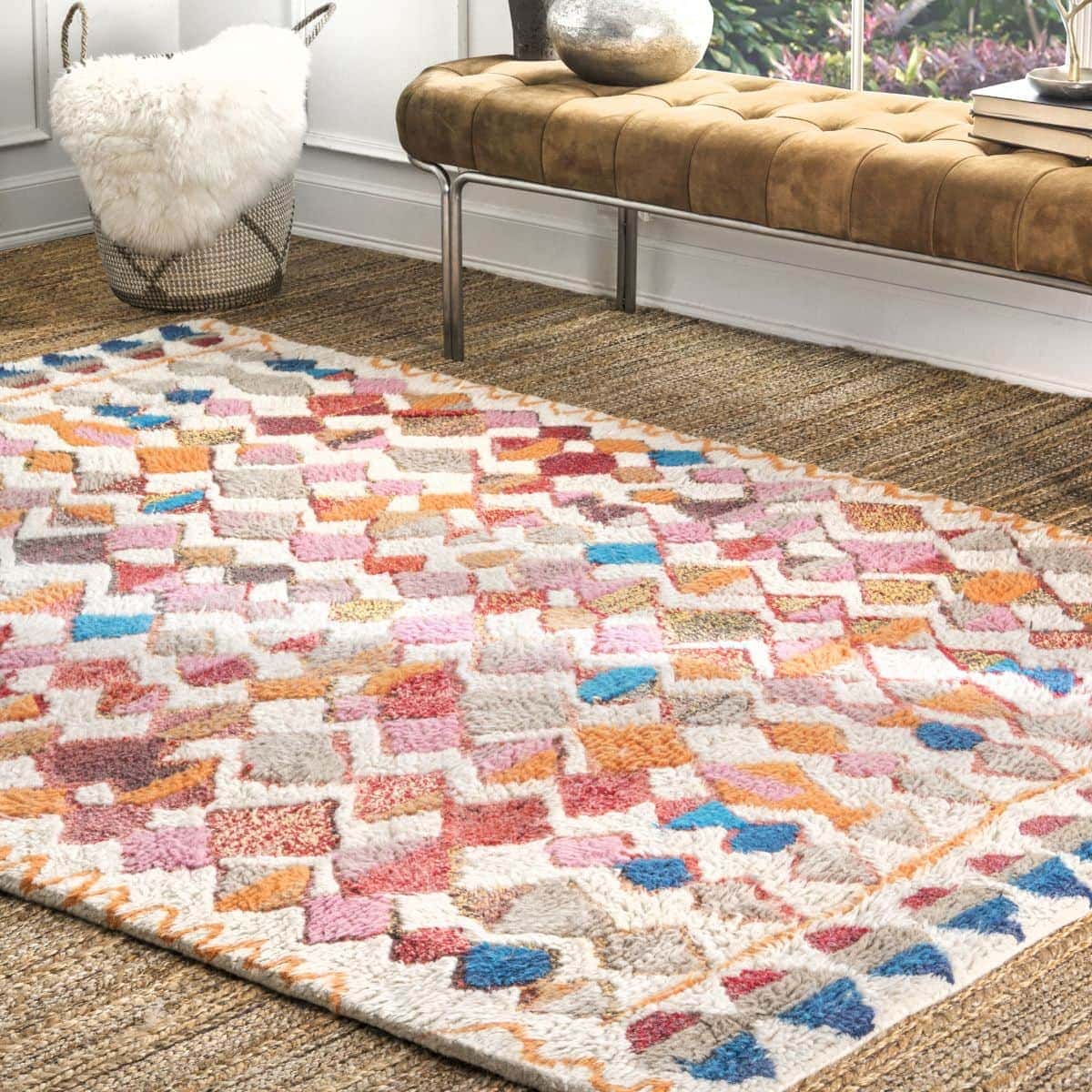 For something a little more fun, check out this Moroccan diamond shag rug. The heavy texture of the shag pile will bring another dimension to your entryway, making the space feel warm and welcoming.
This rug is made from 85% real wool, so the soft, thick material will feel great underfoot, and the bright colors and eye-catching design are sure to make a lasting statement on anyone who enters your home!
Add a Feminine Touch to a Small Entryway With This Turquoise Floral Runner Rug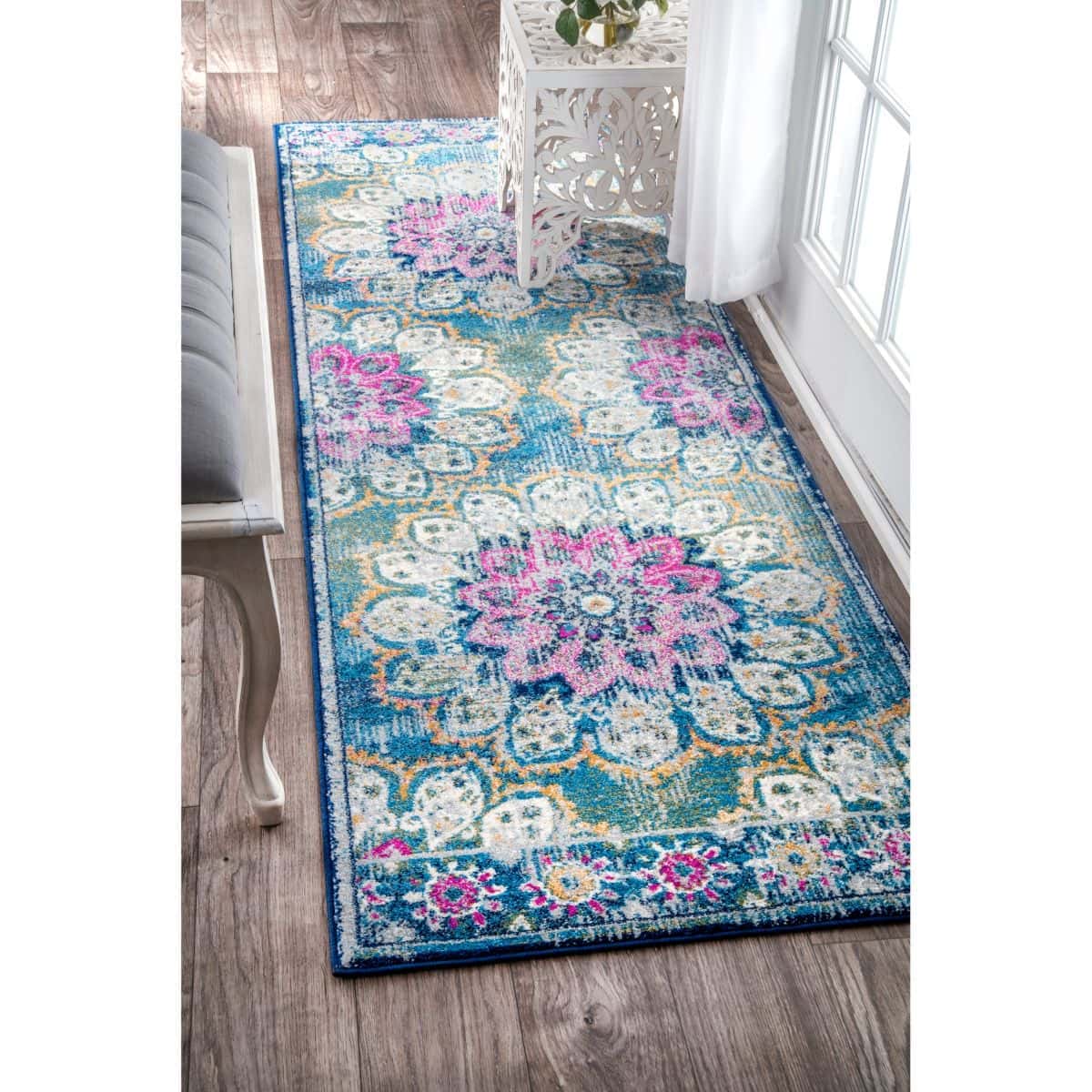 If you have a small entryway, it can be tricky to find the right small entryway rugs to suit your home, but a runner rug is the perfect solution.
Runner rugs will usually fit down any hallway since they are long and narrow, so even if you don't have a typical 'foyer' space, you can have a gorgeous rug to welcome you home when you walk in your front door.
Go Monochrome For a Minimalist Look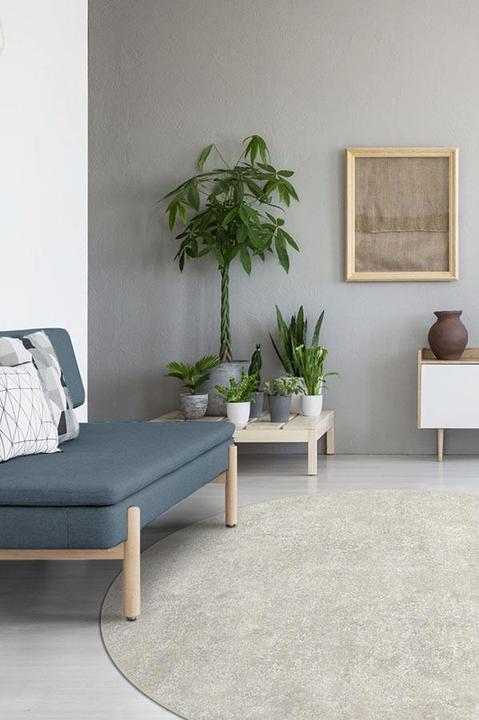 If you like a minimalist look, choose a plain rug that matches your floor color. You will still of course see a change in texture, but the color will seamlessly flow giving your foyer a clean, minimalist look.
This round 6ft ash grey rug is a great option for large foyers, but it also comes in a range of other sizes and shapes to suit your space. It's washable too, so no need to worry about the light color getting dirty!
Add Interest to a Plain Foyer by Introducing Texture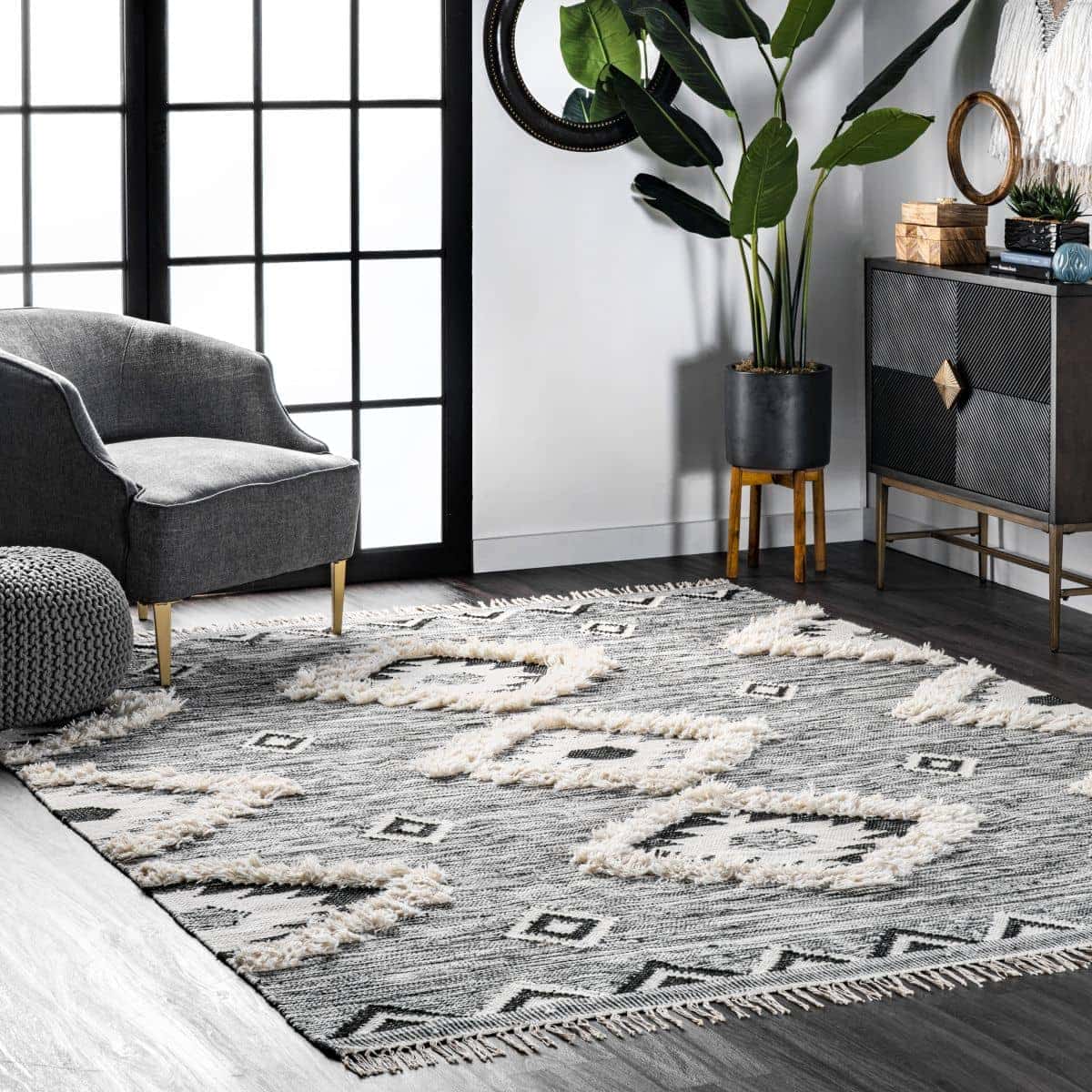 If the decor in your foyer is quite plain, you may want to consider adding some more interest by introducing more texture. You can do this with textured throws, cushions, and of course, rugs!
When it comes to finding unique rugs for foyers, you can't go wrong with this black shaggy Moroccan lattice fringe area rug. The color here is black and ivory, but it also comes in beige, blue, light grey, and pink, so there is something for every color scheme.
Choose a Round Distressed Persian Rug for a Rustic Look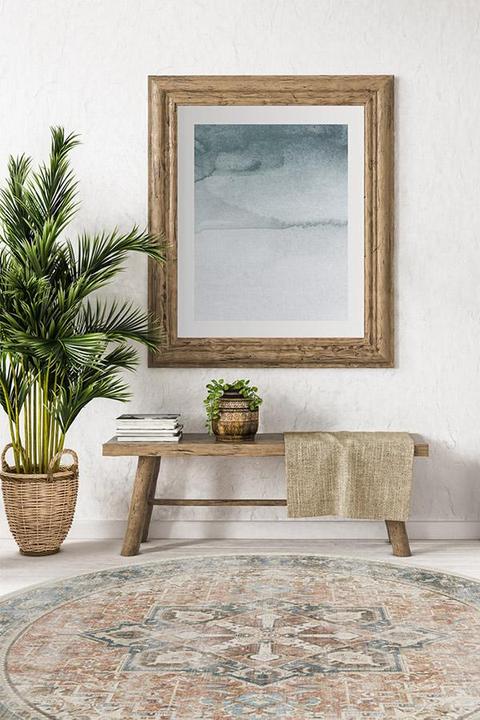 If you're still stuck for ideas on rugs for foyer entry areas, then you can always rely on a Persian style rug as a timeless classic. This round persian design rug has been artfully distressed to give it a weathered, rustic look.
Persian rugs are always a good choice, since their classic design goes with most interior styles. This means you can take it with you if you move house, or move it to another room if you want to switch things up. Definitely a worthy investment!
Final Words
A rug is the perfect finishing touch to your entryway or foyer! As well as looking stylish, rugs work hard to help to protect your carpets or wooden floors from wear and tear in the heavy traffic areas of your home.
When choosing a rug for your entryway, remember to take into account the color, texture, pattern, and material to make sure it compliments the rest of your decor. When it comes to size, bigger is usually better for rugs, so choose a size that will work well in the space you have.