Decorated Life is reader-supported. When you buy through links on our site, we may earn an affiliate commission. Learn More
Fall Home Decor: Transform Your Home for a Cozy Season
By: Decorated Life Team
|
With fall finally here, it's time to adjust your fall home decor. Even though the temperatures seem too high for this time of the year, be patient because the cold is coming. If you love those precious cozy nights it is important that during this season, you transform your home into your own cozy kingdom.
Here are 5 ways to do it.
Adding Fall Colors
Fall is the season of elegance, style and sophisticated colors, so you might want to consider adding some gold, pumpkin orange or Bordeaux to your fall home decor color scheme.
These colors balance out the colors of fallen leaves, gray days and cold nights. I feel comfortable and warm just by looking at them. Even though the look this year has more neutral decorating tones, swap out your decorative pillows, and a fancy chunky knit blanket for your hints of fall. Then curl up on your sofa with a fire slowly crackling in the background.
Rustic, Rustic, Rustic
We're talking wood, we're talking metal, we're talking animal elements and we're talking other outdoor elements.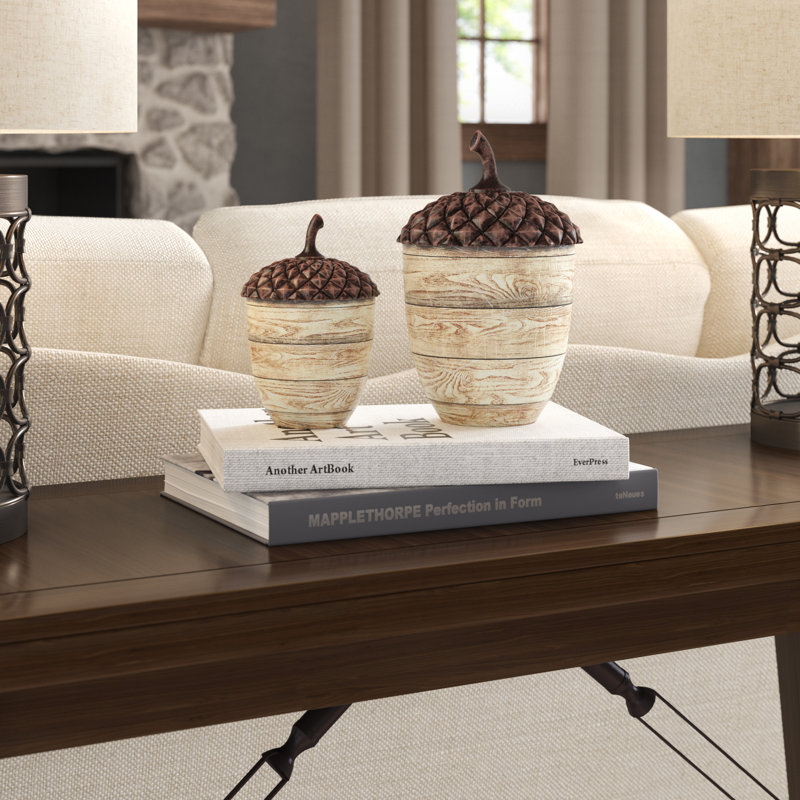 Joss and Main Acorn Jar set
Imagine this scene, you are entering your home, and in the corner you see a woven basket filled with pine cones and small pumpkins. How cute is that? Oh, and ever thought about buying a rocking chair? Add a plaid blanket and a basket full of pumpkins beside it and voila – an authentic autumn scene which is a perfect reading nook.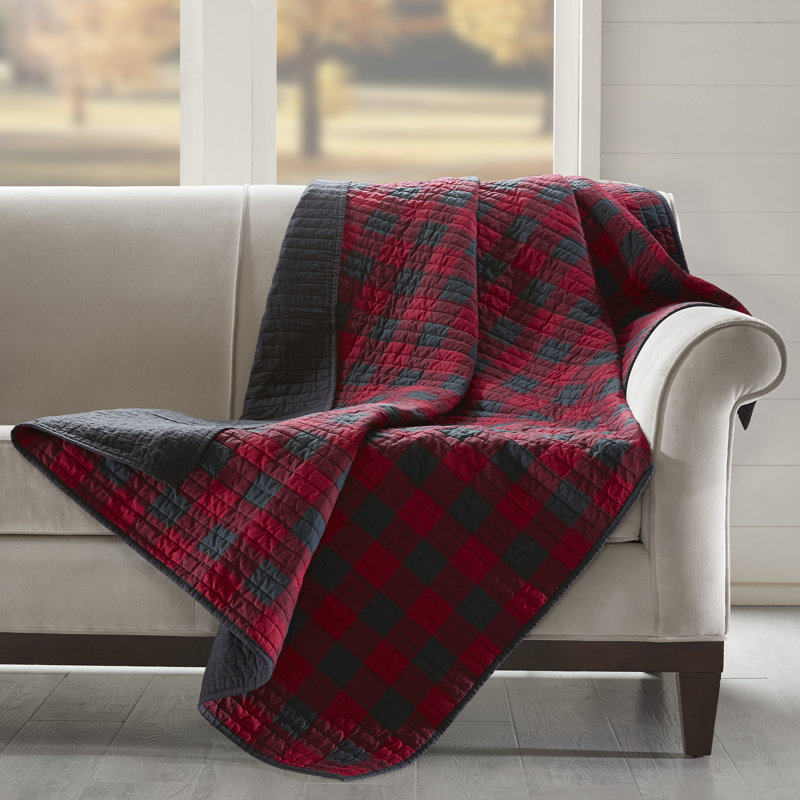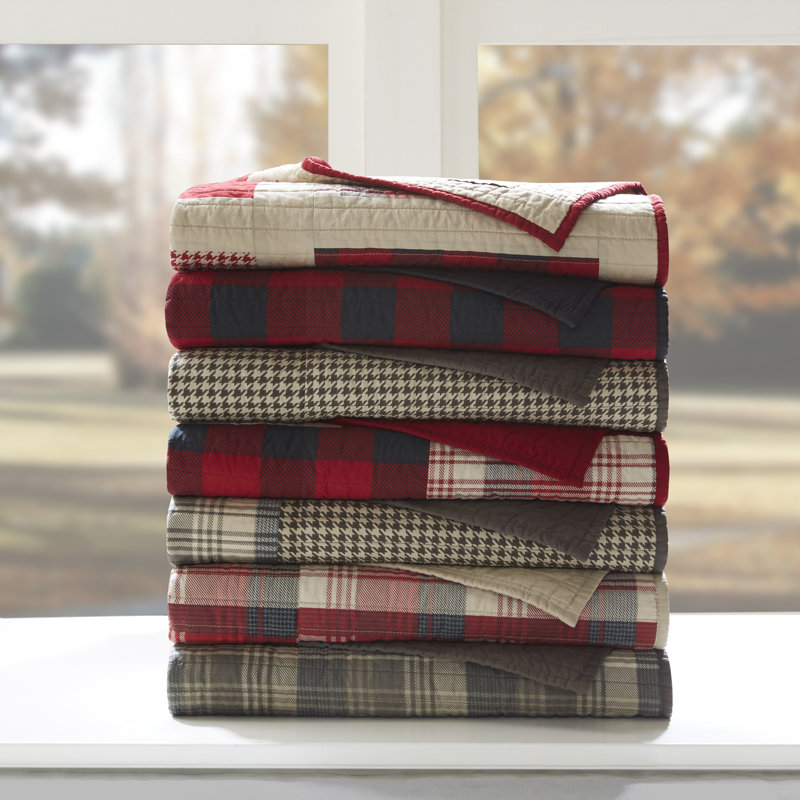 Wayfair Quilted Cotton Plaid Throws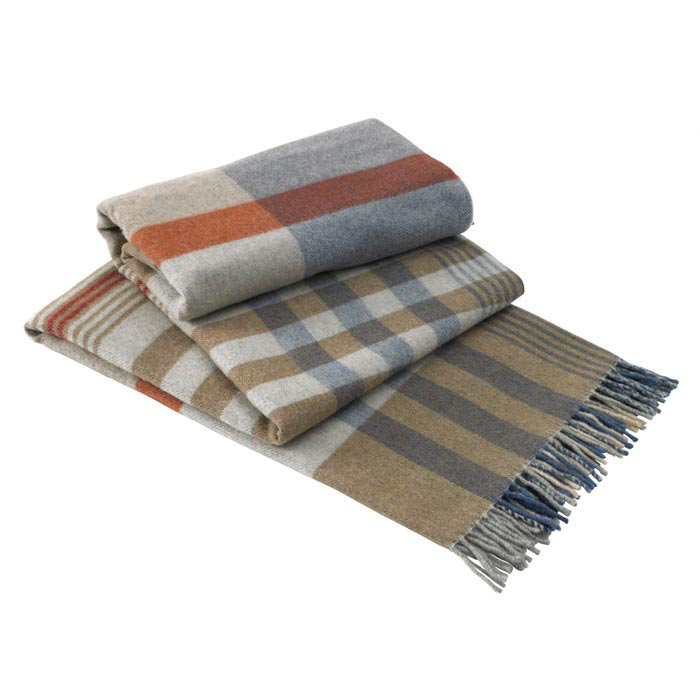 Wayfair Italian Lambswool Paid Throw
Next, put together a rustic table with a wood cutting board for serving bread, desserts and appetizers, a wood bowls for soup etc. Layer fall home decor elements from outdoors like leaves or dried wheat in glass jars for the ultimate fall decoration.
Joss and Main have an Autumn sale where you can save up to 65% off these autumn cuties below including the entry table. Get a bargain and update at the same time. Make sure you look through all the items because some pieces are a steal and a perfect way to update your fall look this year.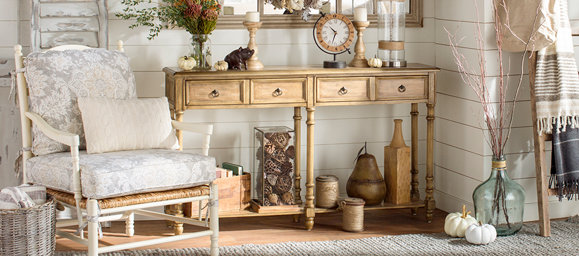 Modern Fall Home Decor Elegance
If your home is designed in a modern way and you feel there is no way to combine your décor with fall's rustic elements, create your fall home decor with a minimalist look and feel in mind.
Use monochromatic tableware, like a chocolate brown table runner and white tablecloth or white utensils with brownish accents. Since the table should be minimalist, do not over crowd with elements but keep it simple and neutral.
If your rooms don't feel full with the coziness of fall, use scented candles to layer fall scent into your decor.

Your Tea Cups Matter!
Be happy fellow tea lovers, because tea season is finally here!
This is the best time of the year to hit the market and get some fancy Planet mugs and fancier tea for all the tea to be sipped over the next 6 months.
From cute to hand painted, tea cups can be vintage, fancy, simple, old or new and used as cool decorations on your kitchen walls, your tables or cabinets.


Fall Home Decor Means Small Simple Accessories
Is there anything cuter than those little aromatic candles all over the place? First, they really add a warm glow into your home, and second, they are also really romantic. Oh and those fragrances and aromas – perfect for fall!
Did you know that they can also relieve stress and anxiety? What are you waiting for, go to the store and buy, or make, 300 of those right now! And what about those pumpkins? Pumpkins with a little twist include white or gold pumpkins in different sizes.
Square patterns, stripe patterns, glitter patterns or dotted patterns; it is up to you. And if you are artistic, take your time and make yourself a custom pumpkin as your ultimate signature decoration.
The ultimate way to invite the season in your home, but in the coziest way possible. Enjoy your fall home decor and make sure that you rug up and drink a lot of tea.
Save
Save
Save
Save
Save
Save
Save
Save
Save
Save