Decorated Life is reader-supported. When you buy through links on our site, we may earn an affiliate commission. Learn More
Rock Candy by Sherwin Williams
Choosing a white paint is often the cornerstone of a color palette, regardless of what kind of home space you're painting, or what decor style you're working in.
It's so much more complicated than just white too! There are warm whites, cool whites, off-whites, and creams.
But what if just plain old white doesn't do it for you? What if you want something a little more exciting?
Today we're going to look at a color that does it all: it's a pastel, a white, an off-white, and a neutral. Welcome to the whimsical world of Rock Candy.
What Color is Rock Candy?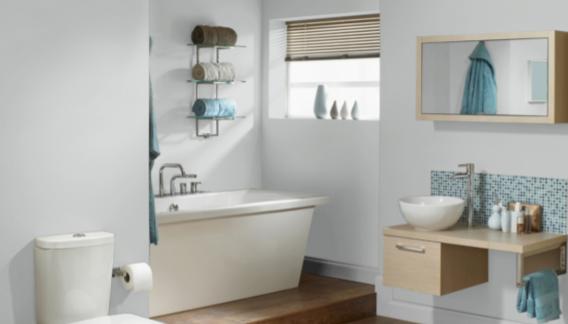 Rock Candy is a very pale gray color with a light and ethereal quality that's hard to convey on a computer screen. It almost shimmers under bright light. It can be thought of as a pastel gray, but that isn't enough to convey everything that this color can do.
LRV of 75
Rock Candy has a light reflectance value (LRV) of 75. Light reflectance value is a scale designed to measure how bright a color is, and ranges from absolute black at 0 to sheer white at 100. The higher the number, the lighter the color.

Off-white colors typically range from about 73 to 82, with numbers above 82 being true whites. Rock Candy is light enough to be considered an off-white color. But its visible gray and blue components might make you see this as more of a color than a white paint.
What Undertones Does Rock Candy Have?
Rock Candy is a pastel gray that's almost white, but it has delicate blue undertones. These two colors come through enough to make Rock Candy more of a color than an off-white.
Is Rock Candy a Warm Color or a Cool Color?
Rock Candy is a cool color. It's made up of gray and blue, which are also cool colors. But as a very light color, and an off-white, Rock Candy can work as a neutral too.
Where Can You Use Rock Candy?
Rock Candy has that user-friendly combination of being light and neutral. That's the ticket to a color you can use in any room of the home.
Colors as light as Rock Candy help smaller rooms to feel more spacious, and tight spaces to be more breathable.
Neutral colors can be incorporated into any style of decor with ease. Rock Candy is a natural fit for Scandinavian decor styles, and it's a great choice for minimalist styles in general. It could also be interesting in coastal styles.
As a cool color, Rock Candy can make rooms feel a little chilly, but with as light as it is, this isn't going to be a major issue. You can balance Rock Candy with warmer colors or neutrals if it comes across too cool in your space.
Let's take a look at Rock Candy in different home settings to get a feel for how it works.
Living Room
This chic, modern living room takes advantage of Rock Candy's ability to coordinate with silver and other metals.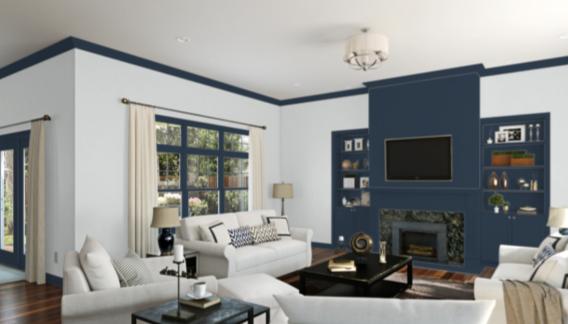 A handsome trim from Naval brings out Rock Candy's blue undertones in this relaxed living room.
Kitchen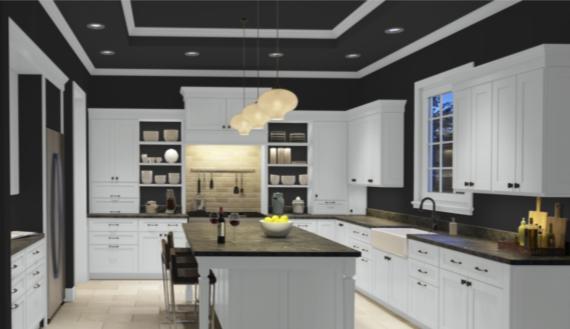 Rock Candy cabinets look elegant and sophisticated against dramatic Tricorn Black walls.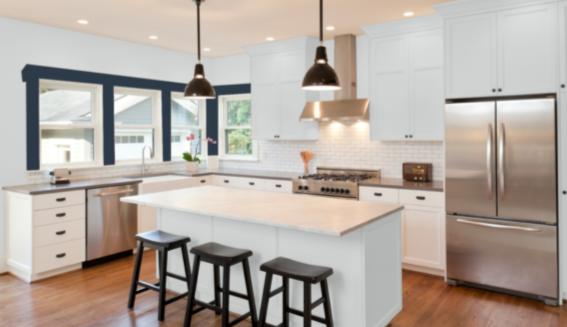 Rock Candy shows off its blue side against silver kitchen appliances.
Bedroom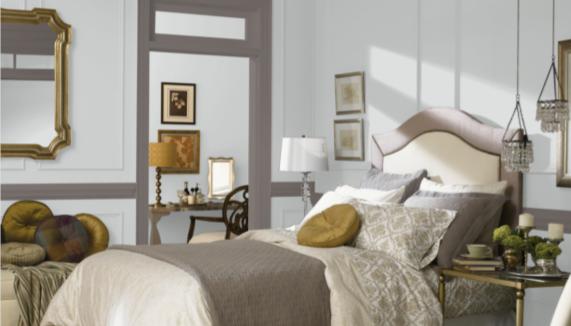 Rock Candy's gray side comes to the forefront amidst a palette of neutrals and jewel tones in this elegant bedroom, trimmed with chocolatey Mink.
Nursery
Consider Rock Candy as a subtle option for a nursery, with just a hint of blue.
Bathroom
Not sure if Rock Candy can work as a white? It does in this bathroom transformation!
Hallway
Even dark, cramped hallways look lighter and longer with Rock Candy on the walls.
Exterior
Rock Candy isn't quite white, and Iron Ore isn't quite black, but on this sunny exterior, they make a classic black and white combination.
Rock Candy Coordinating Colors
Rock Candy is so light, it can be treated as an off-white for coordinating color purposes. That gray-blue side tints it cool, so you'll want to be aware of that when choosing color companions, but other than that, you have a lot of freedom.
The top choice for coordinating with Rock Candy is other blues. Dark blues, like navy and indigo, will be absolutely stunning next to Rock Candy.
Another fantastic choice for Rock Candy is darker shades of gray. You can put it with a variety of grays in a monochrome palette with a lot of impact.
If you want to choose a white paint for Rock Candy you can, but go cleaner and brighter than it is for an opportunity to contrast. Stay away from creamy or yellow-looking off-whites.
Here's some coordinating color inspiration to help you start your Rock Candy palette:
How Does Rock Candy Compare With Other Colors?
Rock Candy vs Rhinestone by Sherwin Williams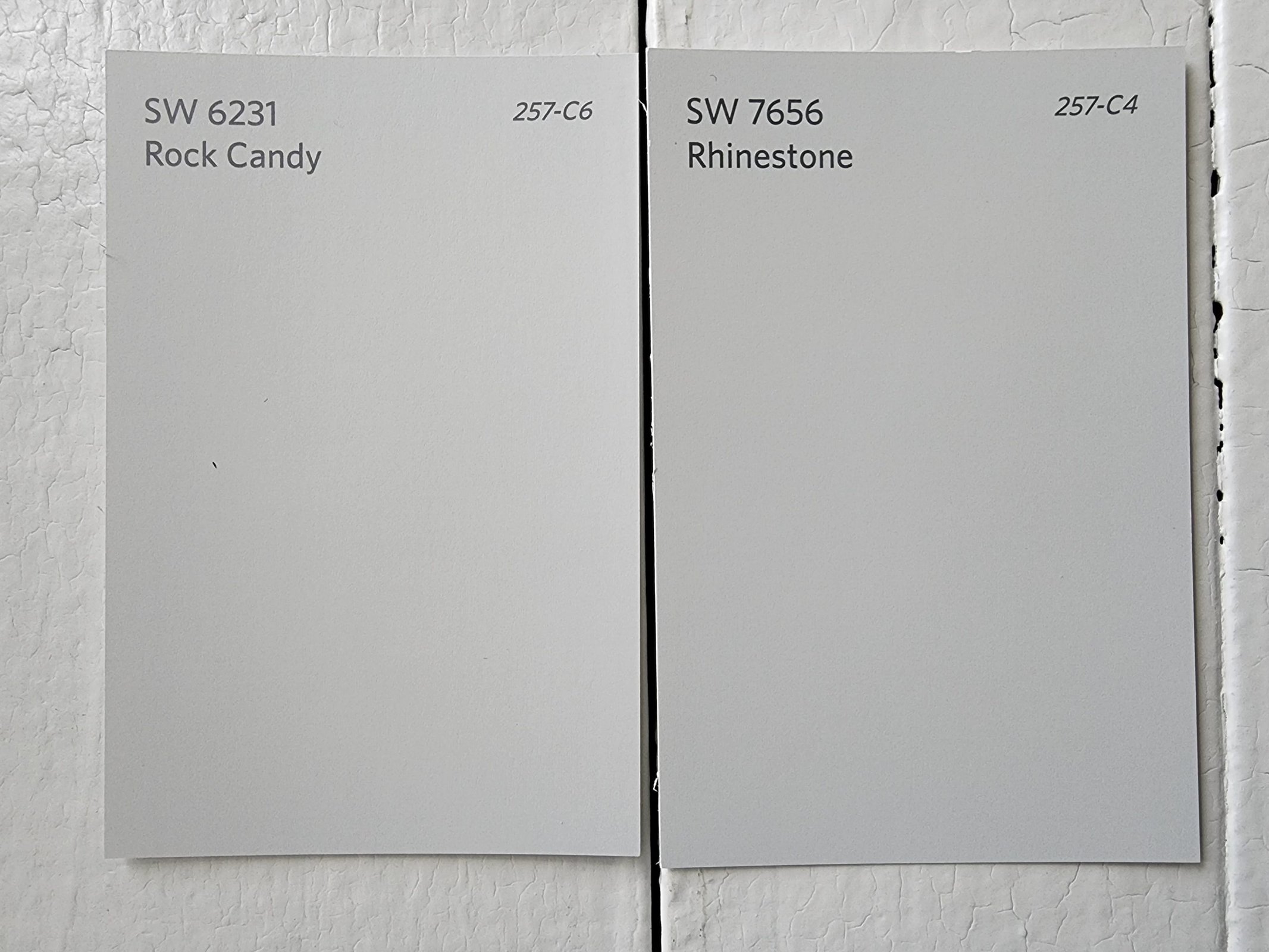 Rock Candy and Rhinestone are almost impossible to tell apart, because they're almost the same color. With only one point between them on the LRV scale, and just a few points of difference in their RGB composition, the only meaningful difference I was able to discover between the two is that Rock Candy is bluer and cooler than Rhinestone–but only by the tiniest bit. Rhinestone has a LRV of 74.
Rock Candy vs Glimmer by Sherwin Williams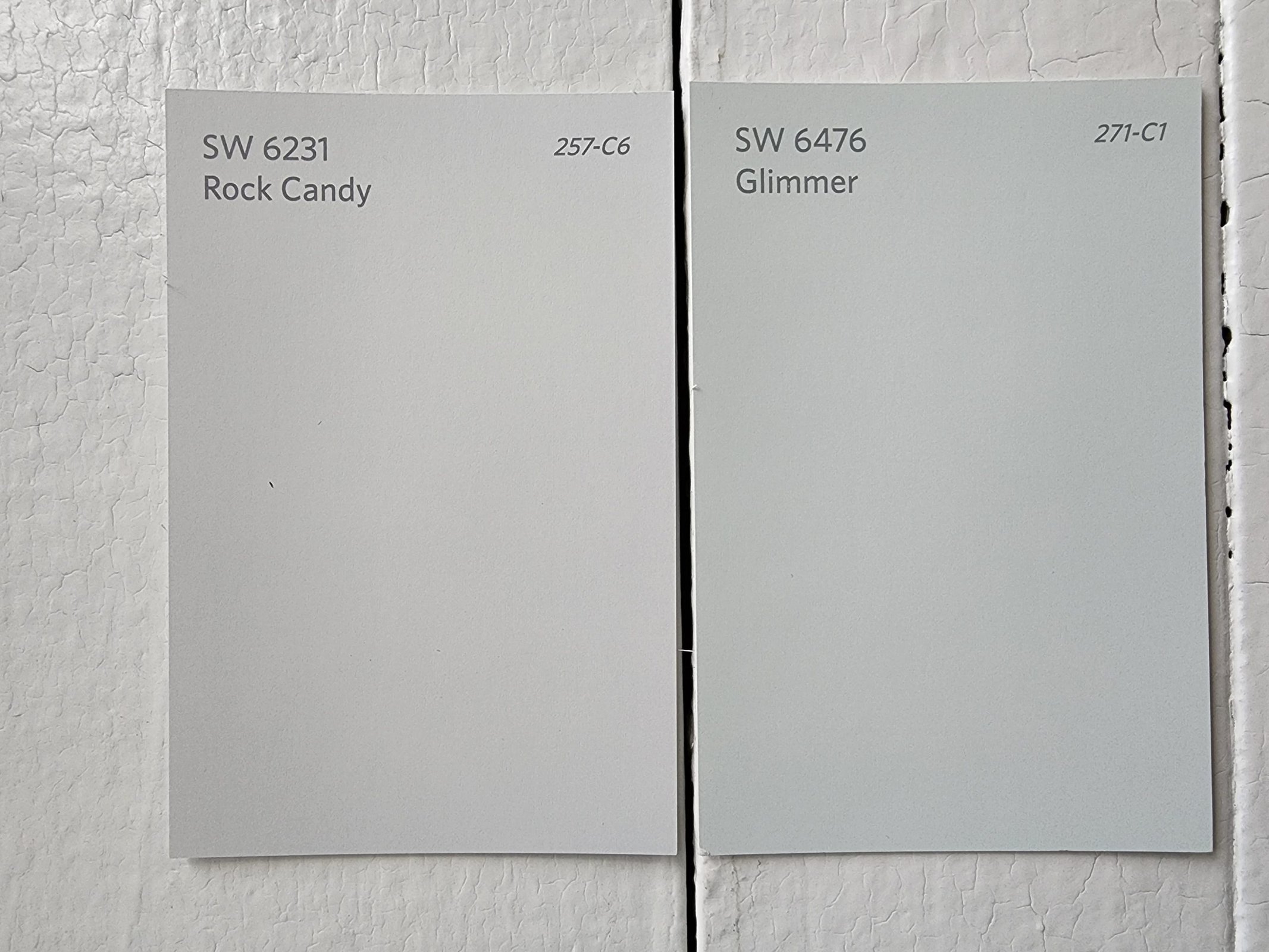 Glimmer is a super-pale green color with a touch of gray blended in. At 78 on the LRV scale, it's even lighter than Rock Candy, and its green side makes it cooler. Rock Candy is more neutral.
Rock Candy vs Mountain Air by Sherwin Williams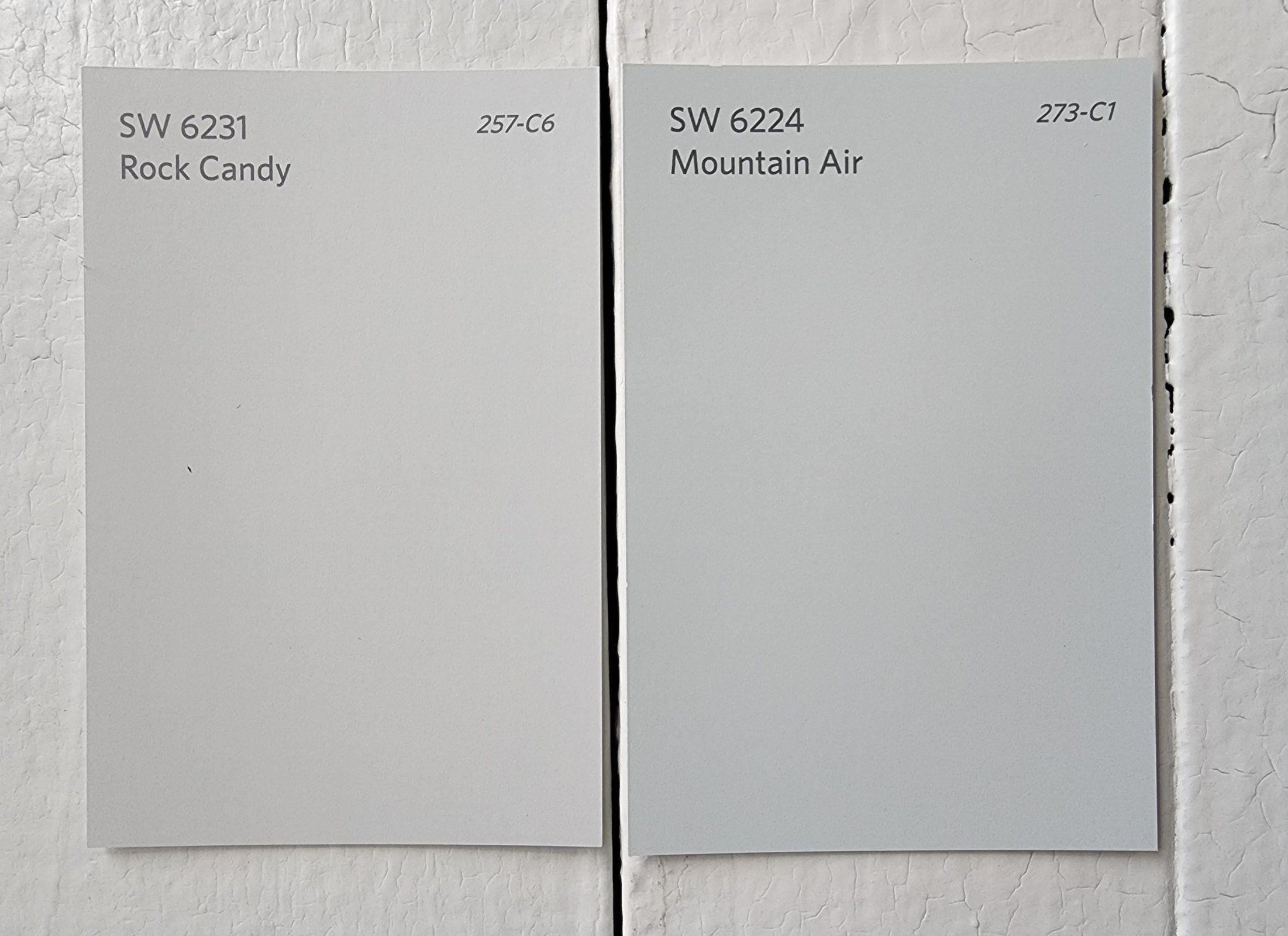 Mountain Air is a wispy gray blended with blue-green. It's brisk and refreshing next to Rock Candy, which is more neutral and grounded. Mountain Air is technically lighter, with a LRV of 73.
Rock Candy vs Ice Cube by Sherwin Williams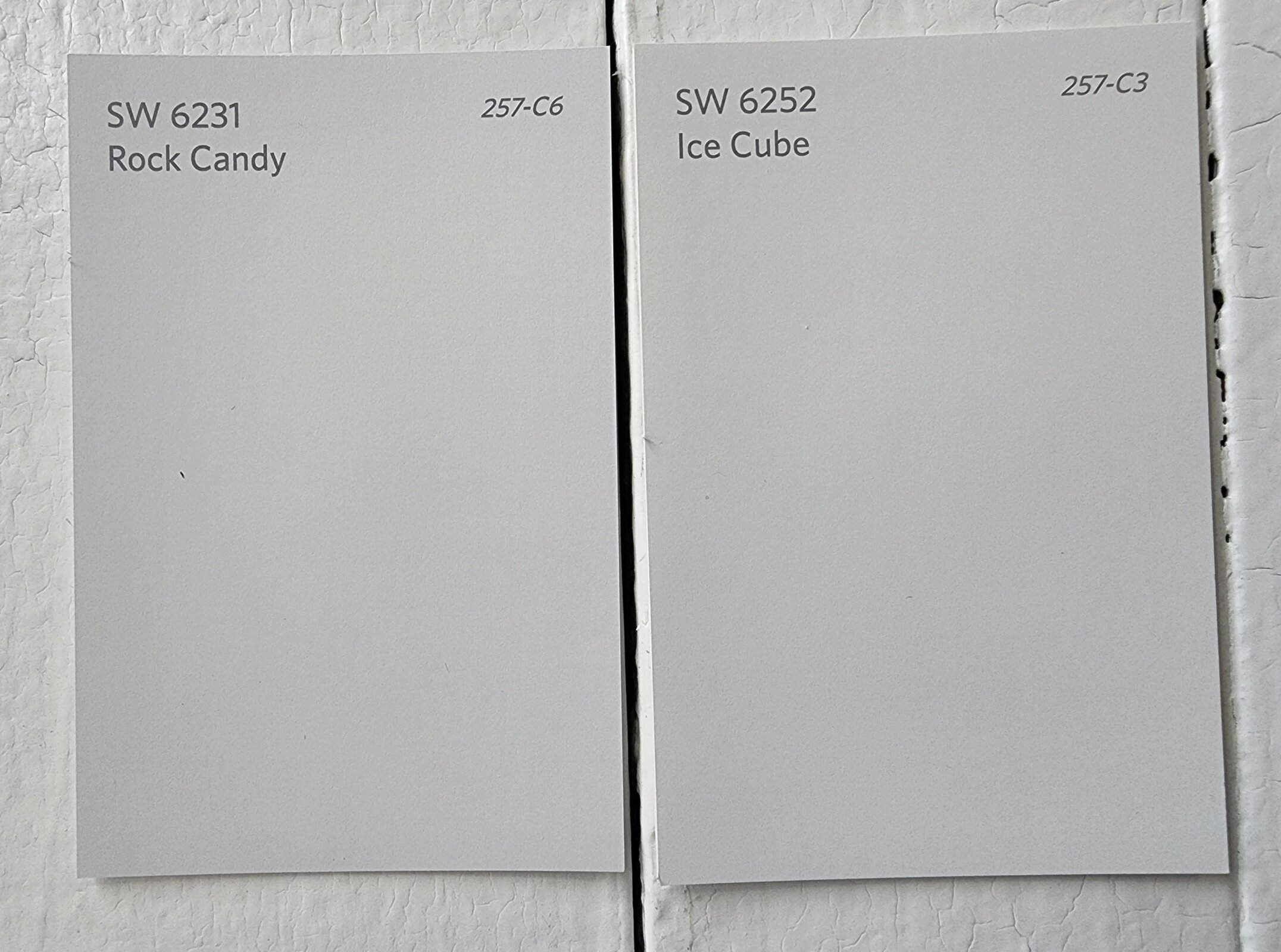 Ice Cube is an extra-light gray that enters into off-white territory. It's very similar to Rock Candy, but appears more white when they're side-by-side. Rock Candy is the cooler of the two. Ice Cube has a LRV of 77.
Final Thoughts
Rock Candy is a fun and versatile pastel gray with delicate blue undertones. It's light enough and neutral enough to use in any room of the home. Rock Candy lends itself naturally to Scandinavian and minimalist decor styles, but it's easy to incorporate into any style you wish. When you're looking for something that works as a white paint but offers you a pinch of color and a dash of shimmer, you should take a look at Rock Candy.