Decorated Life is reader-supported. When you buy through links on our site, we may earn an affiliate commission. Learn More
What Color Countertops Go with Oak Cabinets? 7 Ideas
Oak kitchen cabinets are very common. Builders often use them, and they can look modern or country depending on the stain and style.
If you're replacing your current countertop and looking for something new, here are the best countertops with oak cabinets.
Go with White for a Clean Look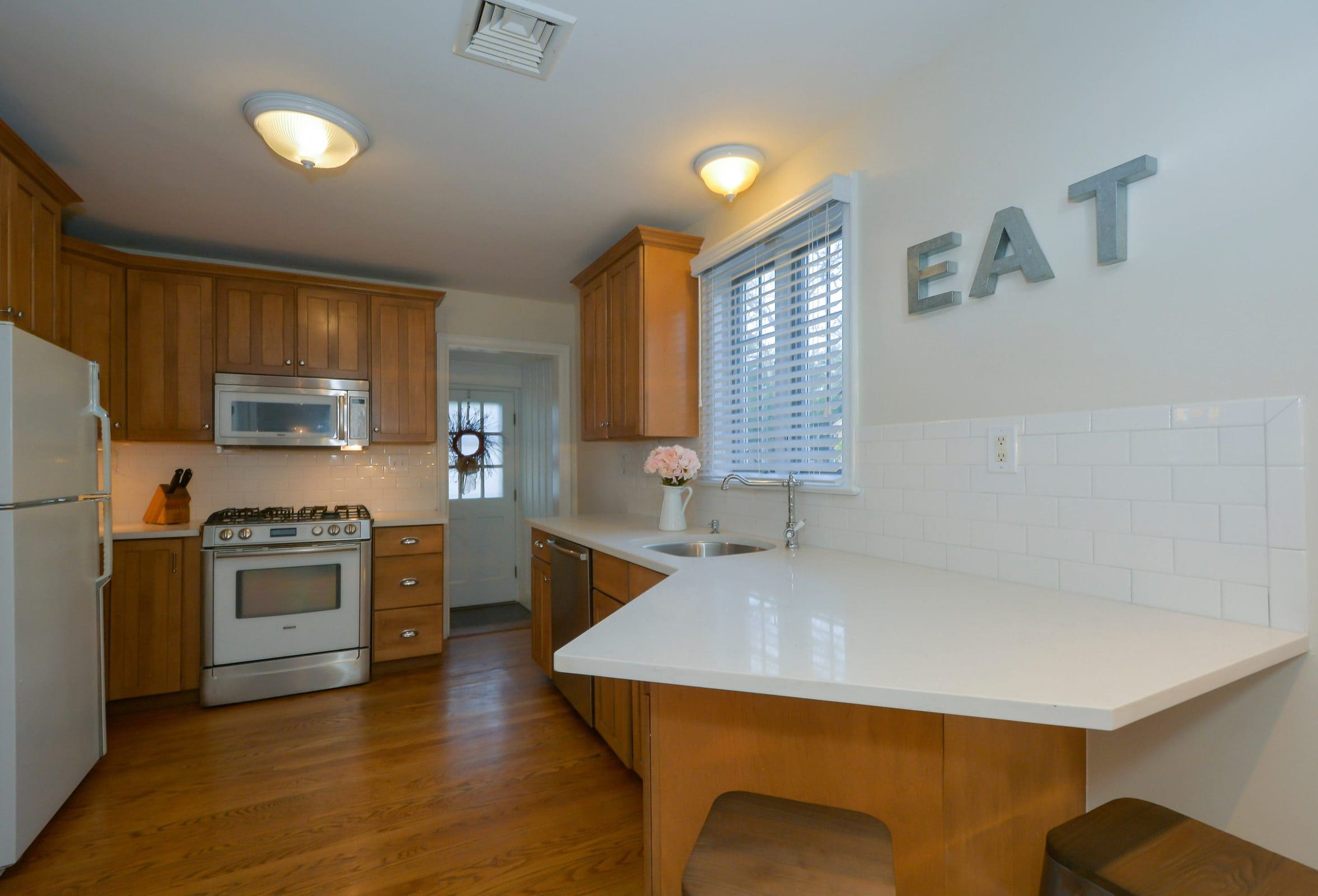 If you're after a simple, clean look, go with white. A solid white counter will brighten your kitchen and look good with any shade of oak cabinetry.
White also works well for every decor style, making it an easy choice. You can opt for a white natural stone, laminate, or even white concrete.
Try a Gray Speckled Granite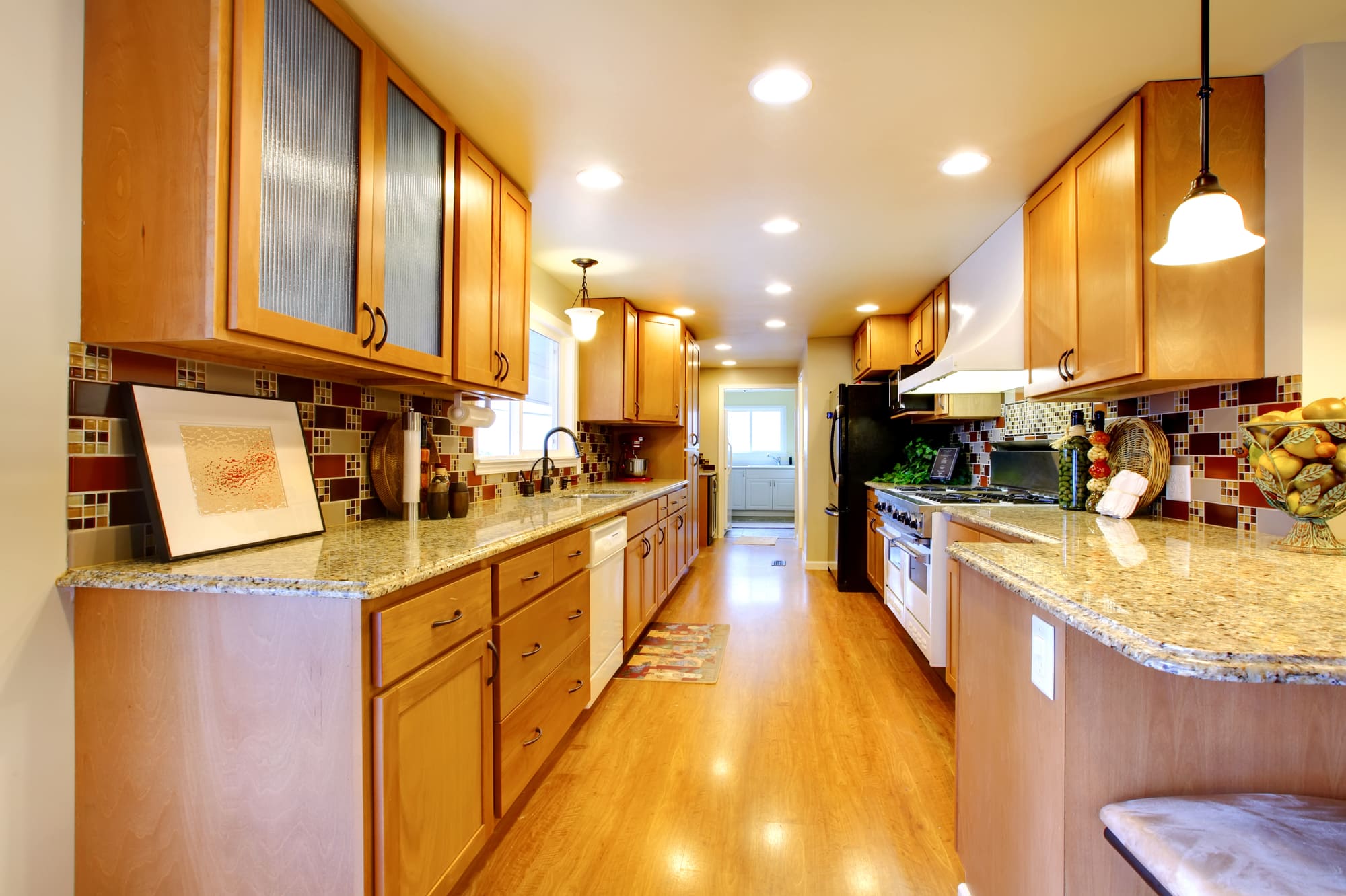 Are you after a granite countertop? While most colors will work, you can complement your cabinetry by choosing warm granite with gray and black speckles throughout.
Choosing a color like this will go with your cabinets without blending. The color contrast is enough to keep the room from looking blocky, which is helpful if you also have oak wood flooring.
Use Solid Gray for a Modern Look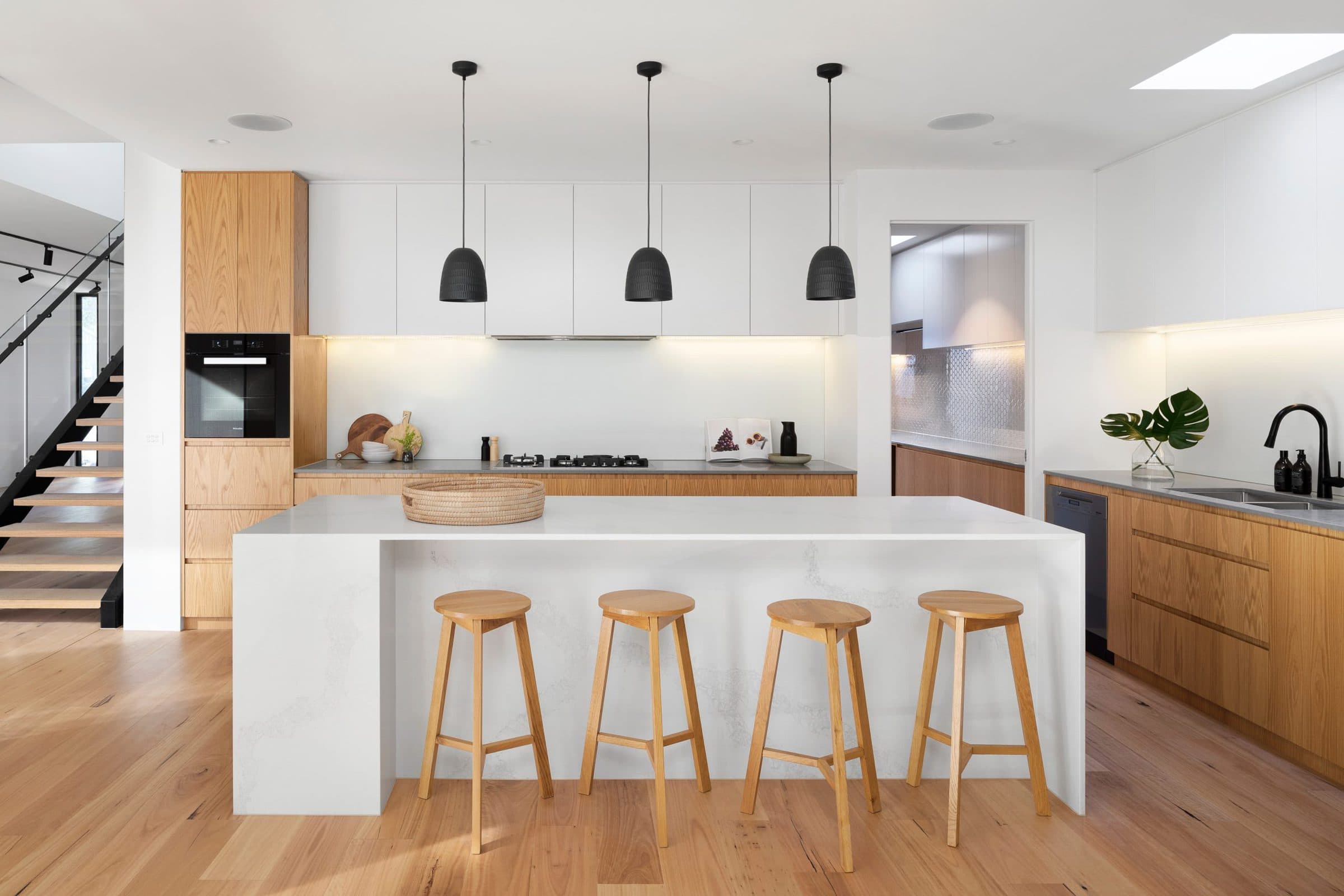 Consider pairing your light oak cabinetry with a solid gray countertop if you like a modern look. This works even better if your upper or island cabinets are a different color than your lowers, as shown in the photo.
There are a lot of choices for solid gray counters, including natural stone, laminate, and concrete. Any of these options can help you pull off a modern look.
Match Your Oak Cabinets with a Black Counter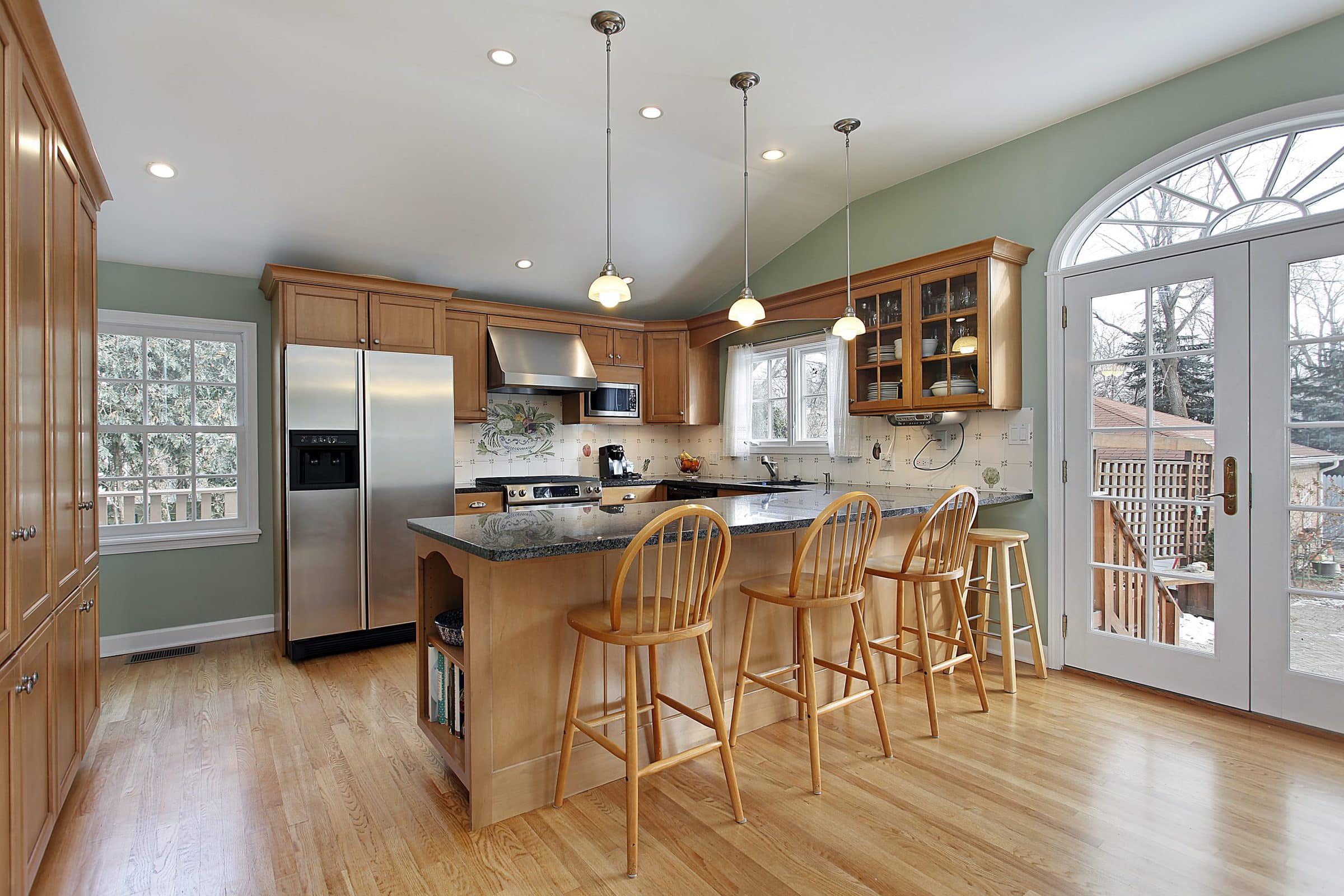 Another easy match for oak cabinetry? Black countertops. In fact, I've never seen a black counter that didn't look great on oak cabinets.
Black counters are modern but can still work for traditional and casual spaces. Solid black and black stone with variations are great picks.
Choose Granite a Few Shades Lighter than Your Cabinets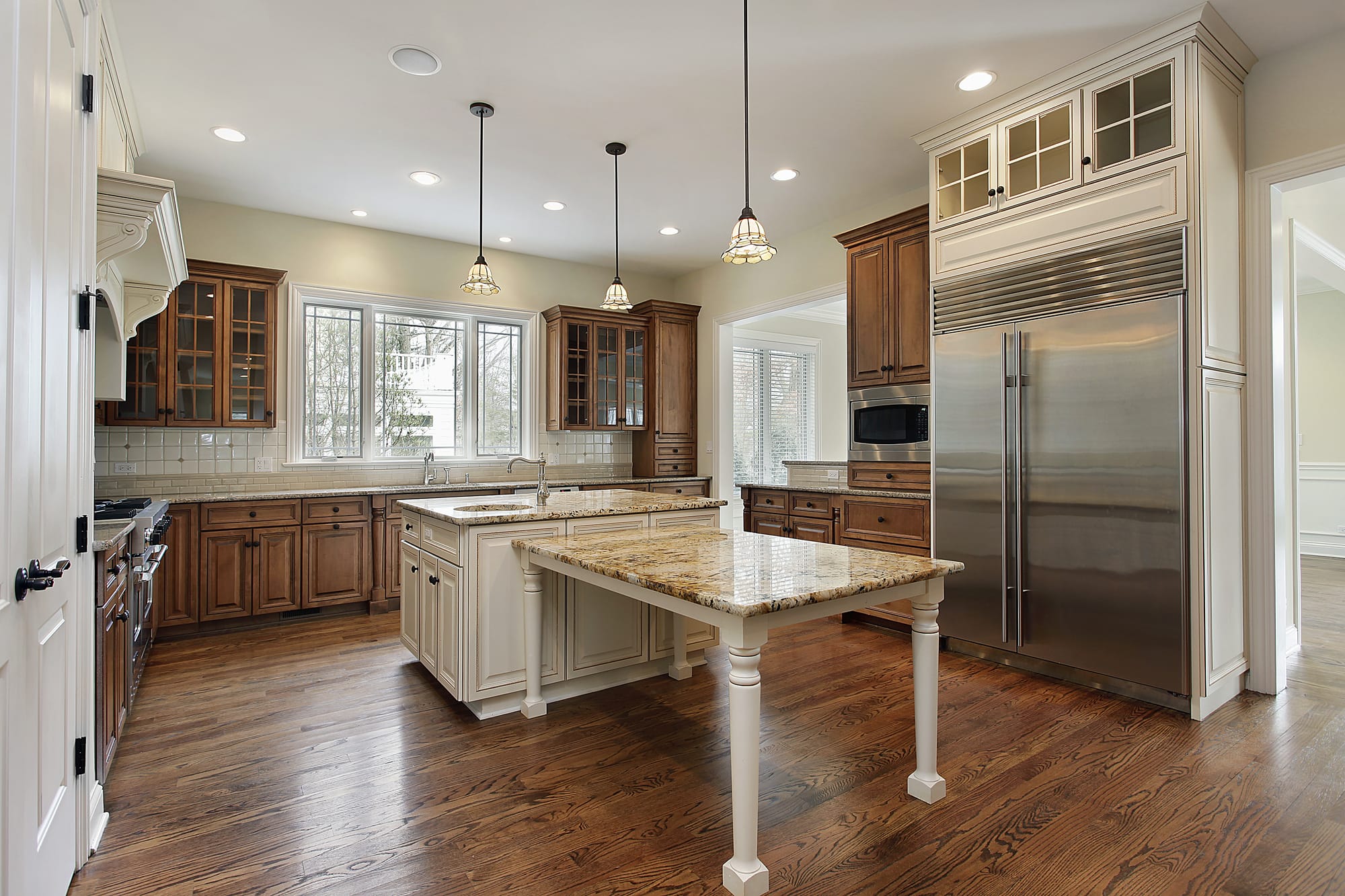 If you're wondering what color countertops go with oak cabinets, granite is a great choice. Just choose something in the same color family as your cabinets, only a few shades lighter. So, if your oak cabinetry is stained a medium brown, consider a light tan countertop.
The exception to going lighter is if your cabinets are already super light. In this case, go darker. Aim for a contrast between your counters and cabinets.
Consider Butcher Block for a Rustic Look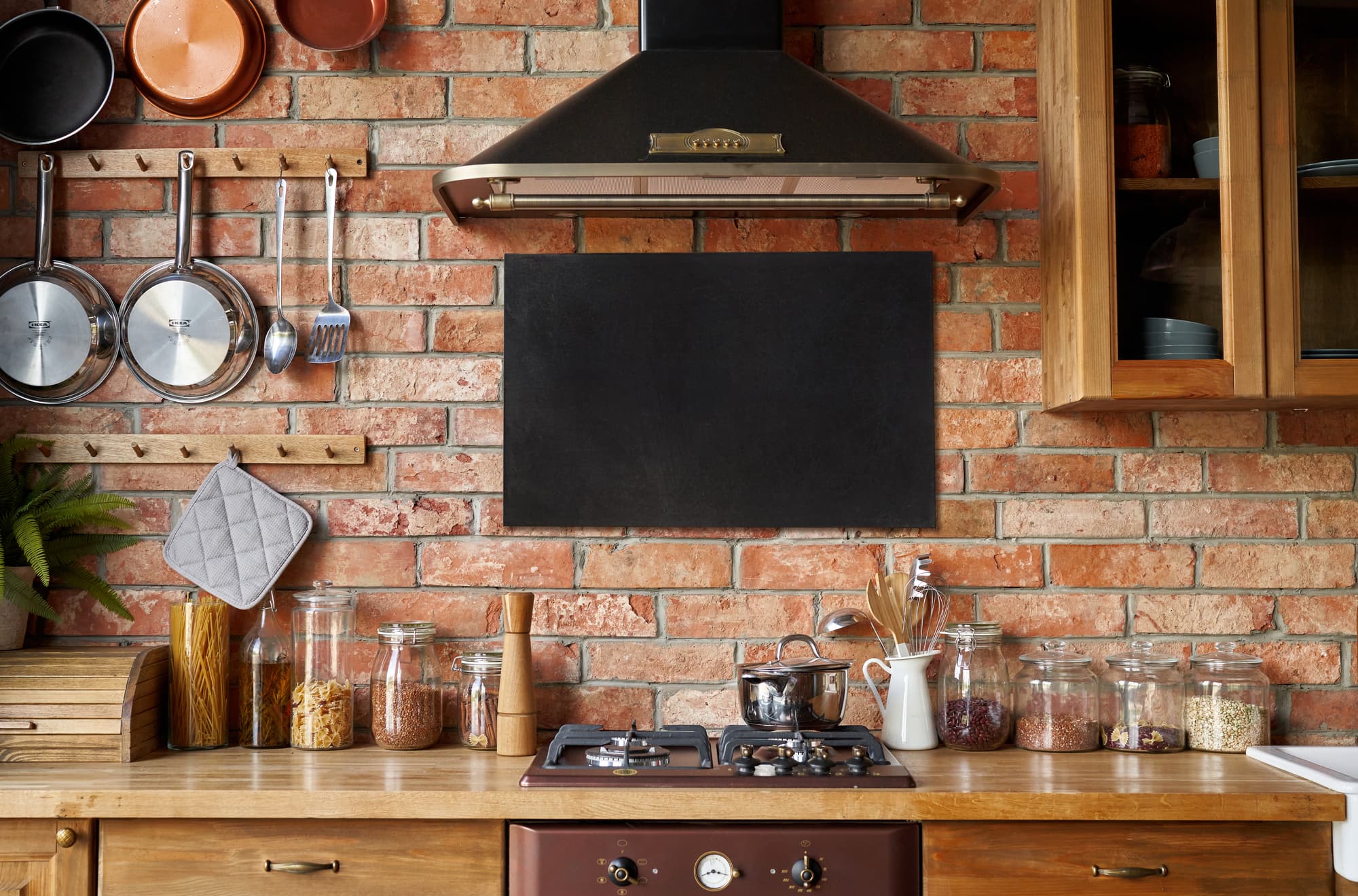 If you want to use butcher block on your oak counters, you can, but it's important to use wood with the same undertone but in a different shade. If you don't, your cabinet and counters will look very clunky.
You can also enhance the look of butcher block on oak by using a dark flooring material – preferably something other than wood.
Opt for a Warm Colored Stone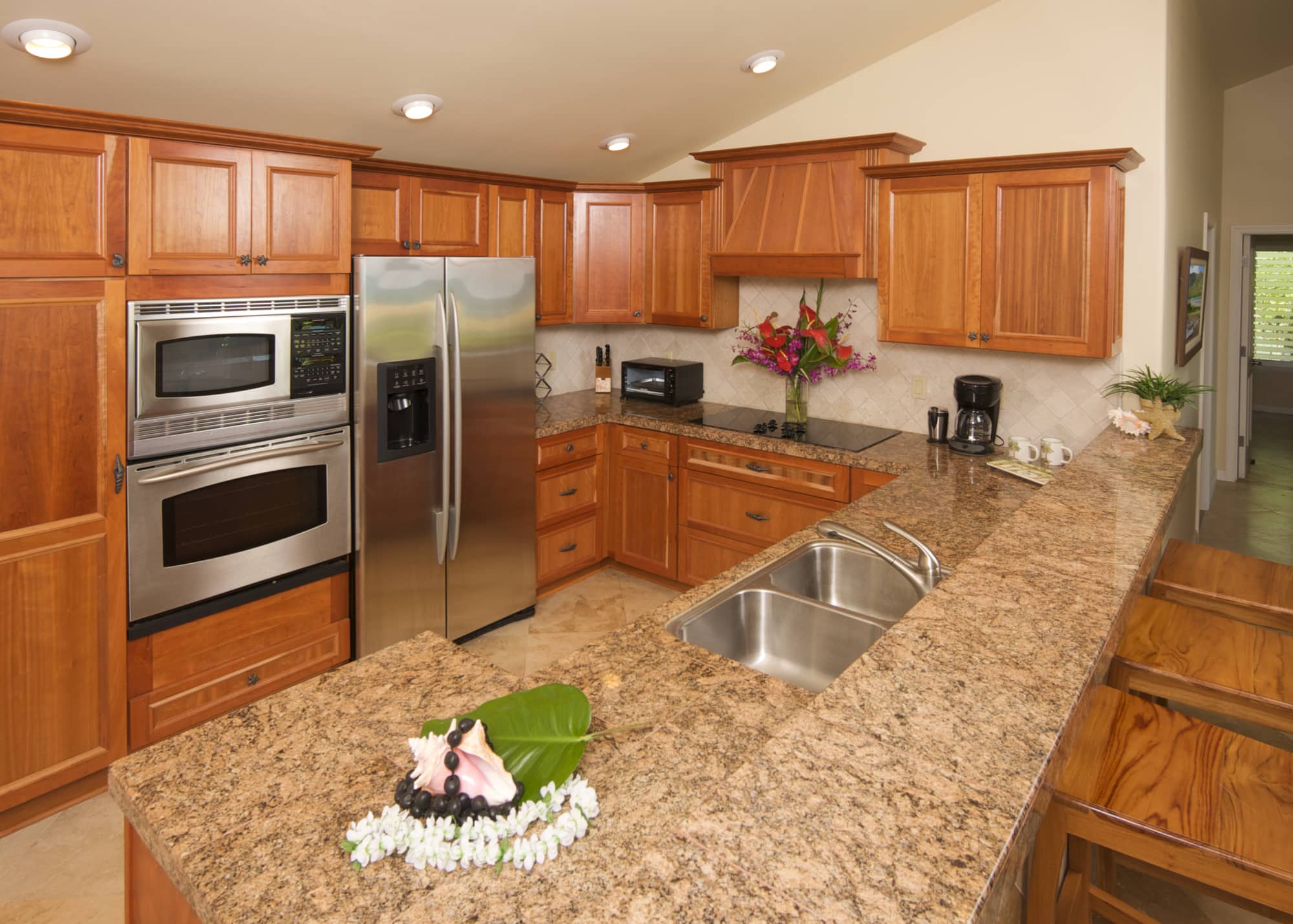 Oak cabinets typically have yellow, orange, or red undertones, all of which are warm. This means granite countertops in warm shades will easily coordinate.
Try looking for granite with a little bit of gold or honey colors running throughout. Again, make sure your final choice is a noticeably different color than your cabinetry.
Final Thoughts
The safest bets for oak cabinets are white and black countertops. However, many other colors look good, depending on your style.
If you like farmhouse or country look, consider granite or butcher block, but make sure the tones complement each other and the counters are noticeably lighter or darker than the cabinetry.