Decorated Life is reader-supported. When you buy through links on our site, we may earn an affiliate commission. Learn More
What Color Curtains go with Green Walls? 18 Ideas
Green is a wonderful, healing, incredibly attractive color – one that we love using in interior designs! It's bold, refreshing, and always very impactful. But do you know what's the biggest challenge when it comes to fine tuning a green room? Finding the perfect curtains to go with the ambiance!
Truth is, there are so many unique flavors of green that it requires an especially keen eye to select the right type of window treatment! This is why it can be incredibly hard to determine what color curtains go with green walls.
But don't worry. We're here to help you out if you're facing this problem! Here are 18 incredible ideas on which curtains go with green walls:
With Minimalist Patterns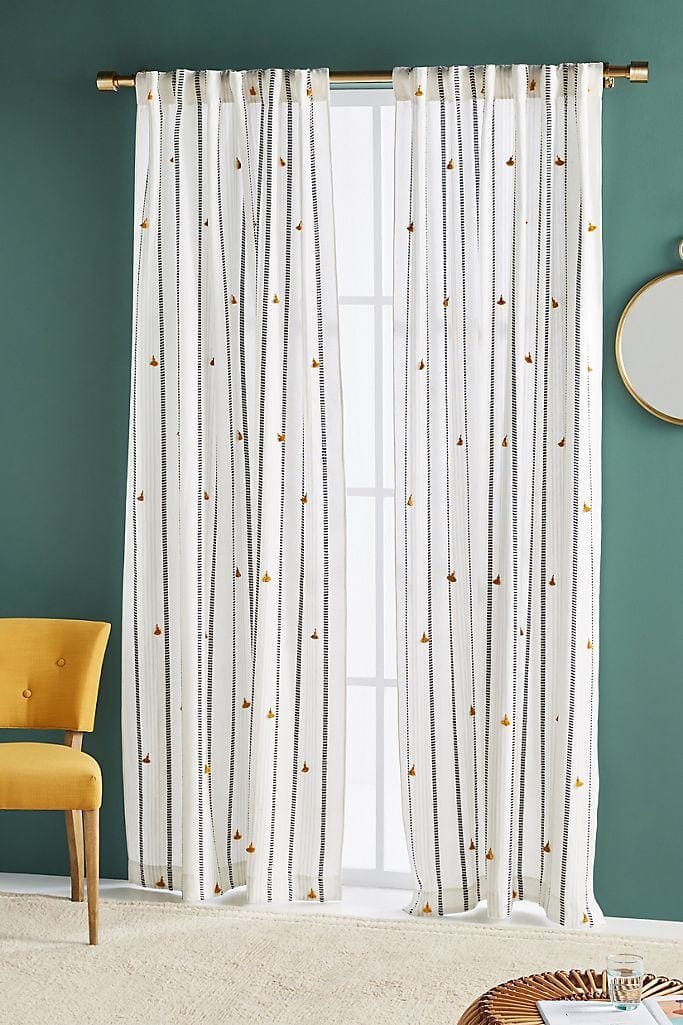 Bolder shades of green color can make a wall the focal point of a space. If your window is placed smack in the middle of it all, then it's best to select a curtain that features a minimalist pattern.
A fabric with plain black and white stripes is a great choice, but if you can find something more classic and appealing, then go for it!
Going Opaque White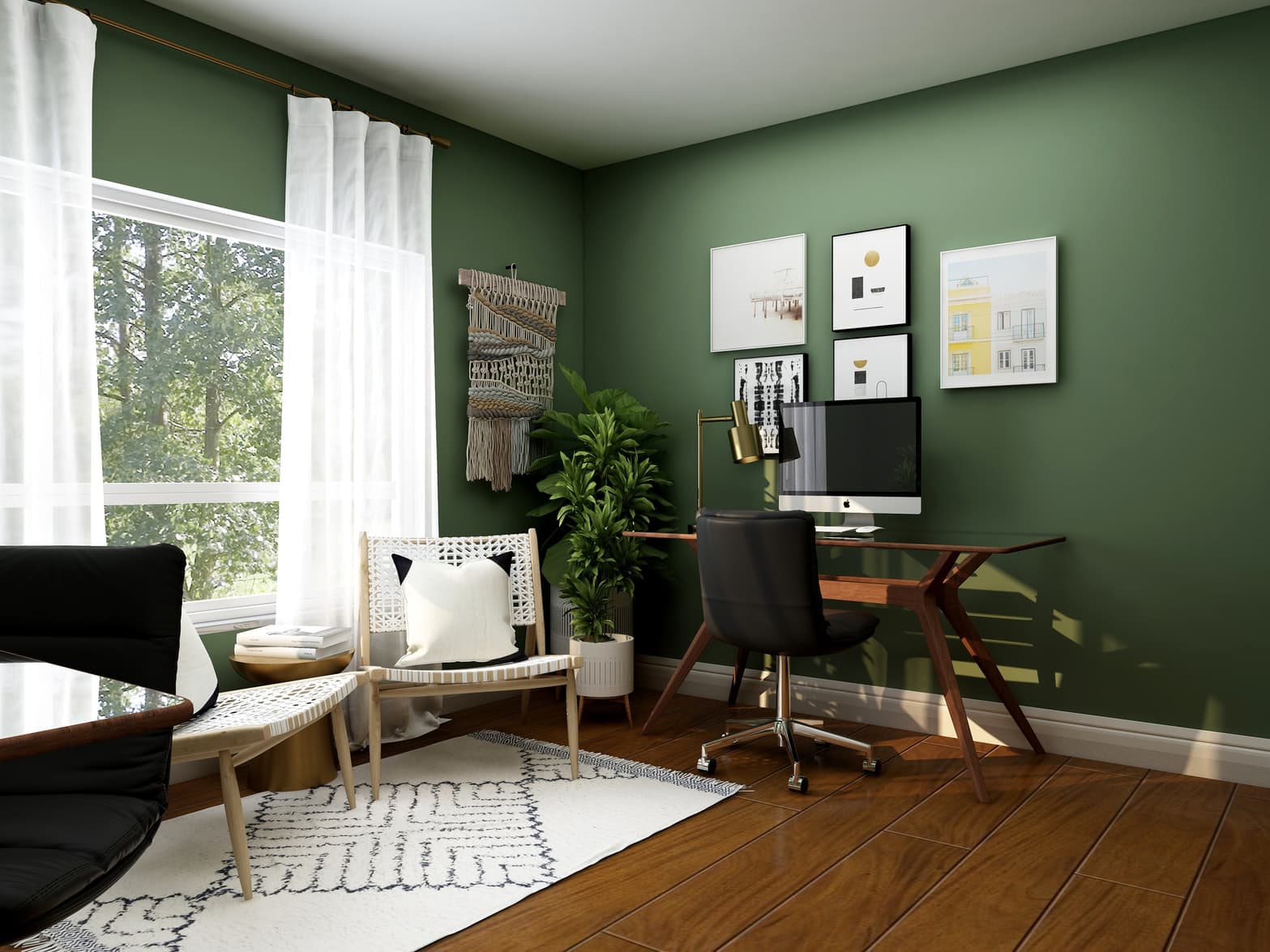 Opaque white curtains that lie somewhere between sheer and solid are an excellent match for plain green walls that are dark in shade.
The white of the curtains provides the perfect balance against the darkness of the walls, and the way their opaque body will glow behind diffused natural light is just the cherry on top!
If you want to shop the look, here are two great options: Wayfair/Wayfair
Sea Foam Green with Patterned Curtains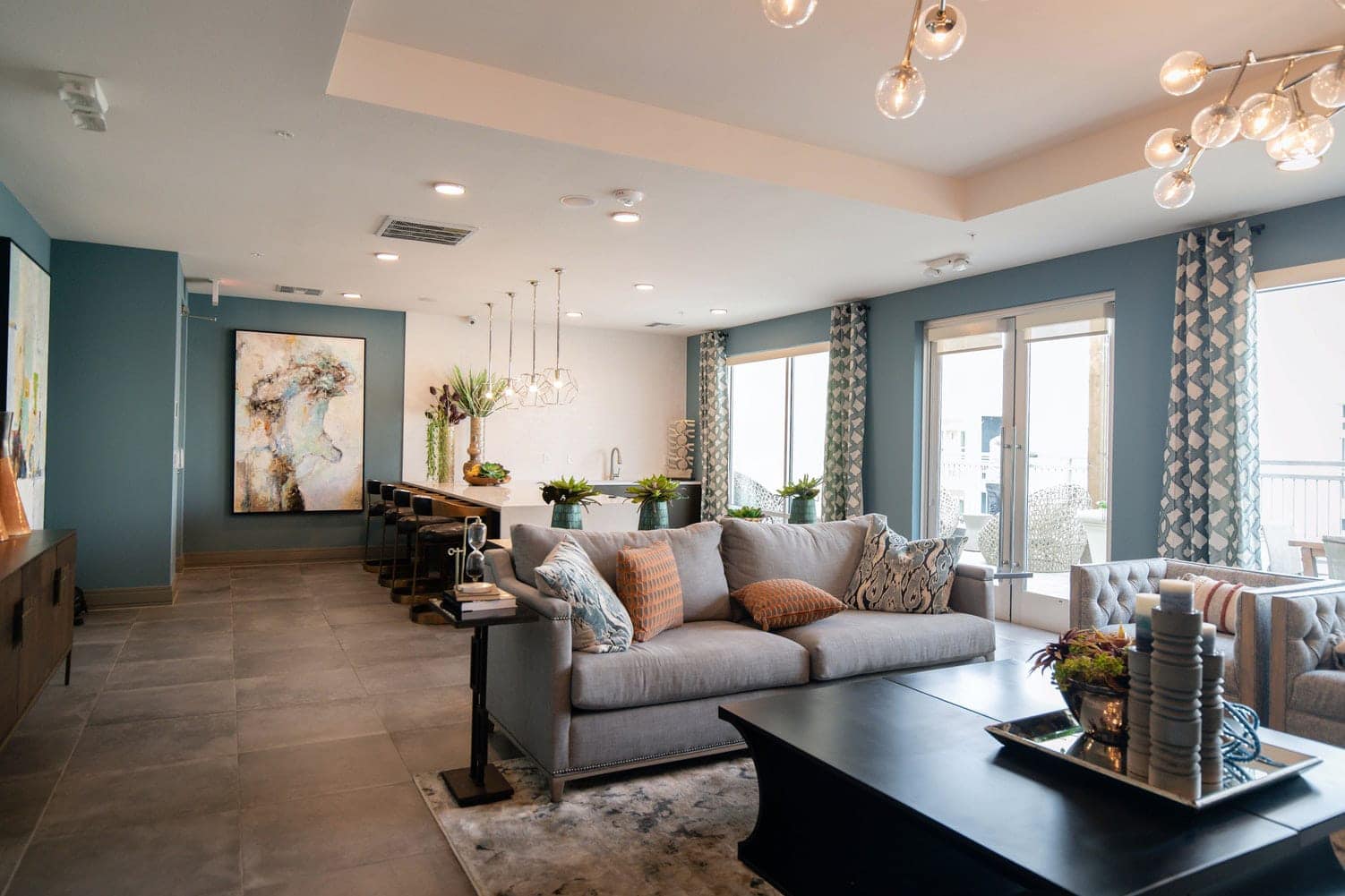 If you're one for matching your curtains with your green walls, then here's a thumb rule: always avoid solids on solids!
This means that you shouldn't choose a solid curtain fabric against solid colored walls unless you're an industry expert who can pull off the look. Instead, opt for patterned colors in a similar shade to create some visual contrast.
Here's an excellent option for when you want to shop the look: Wayfair
Plain & Pattern in Contrast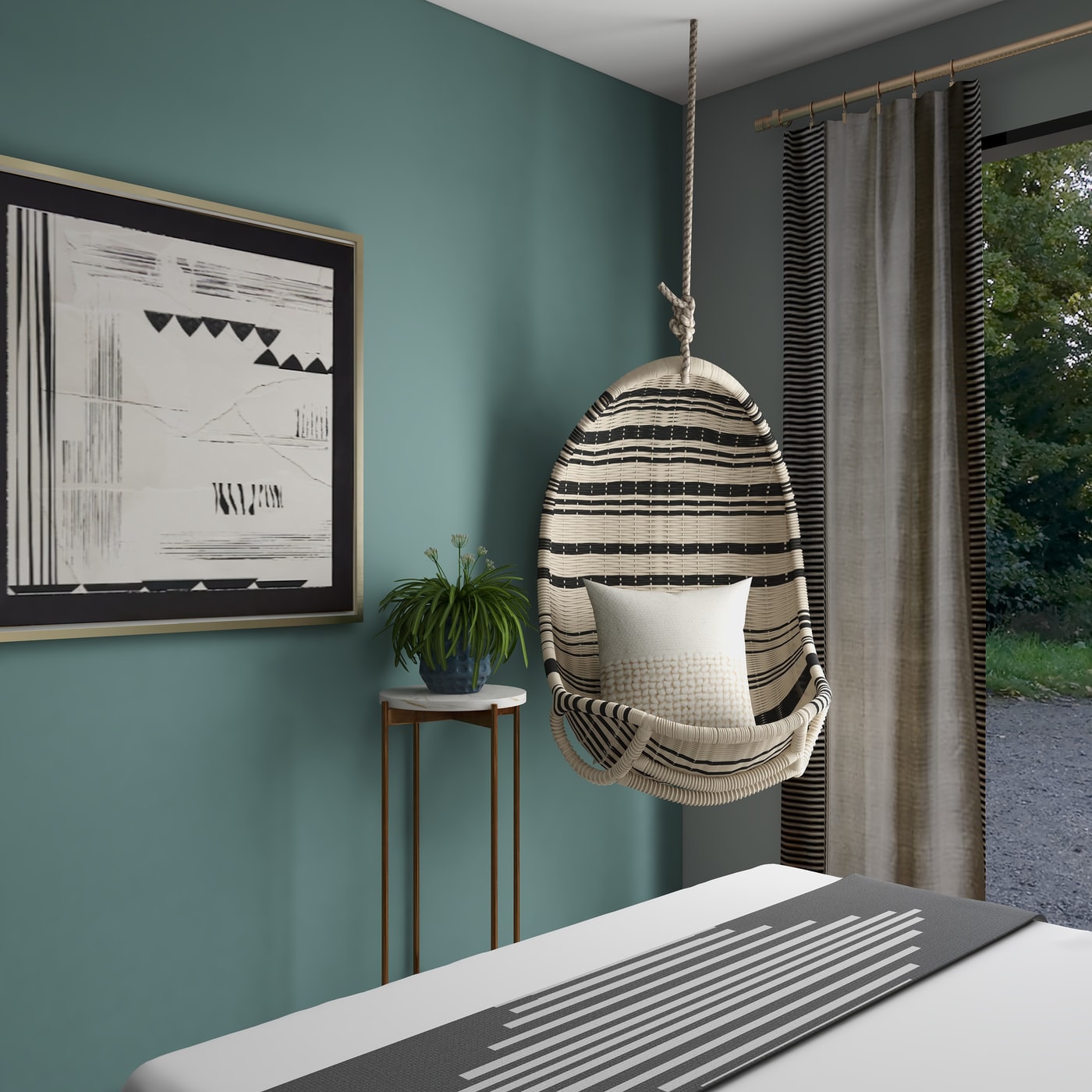 You can complement plain green walls with curtains that are a stylistic combination of plain and patterned fabrics.
The drapes may have a large expanse of white that can be complemented with either small or large patches of colored patterns.
Here are some great examples: Wayfair/ Wayfair
Plain with Pattern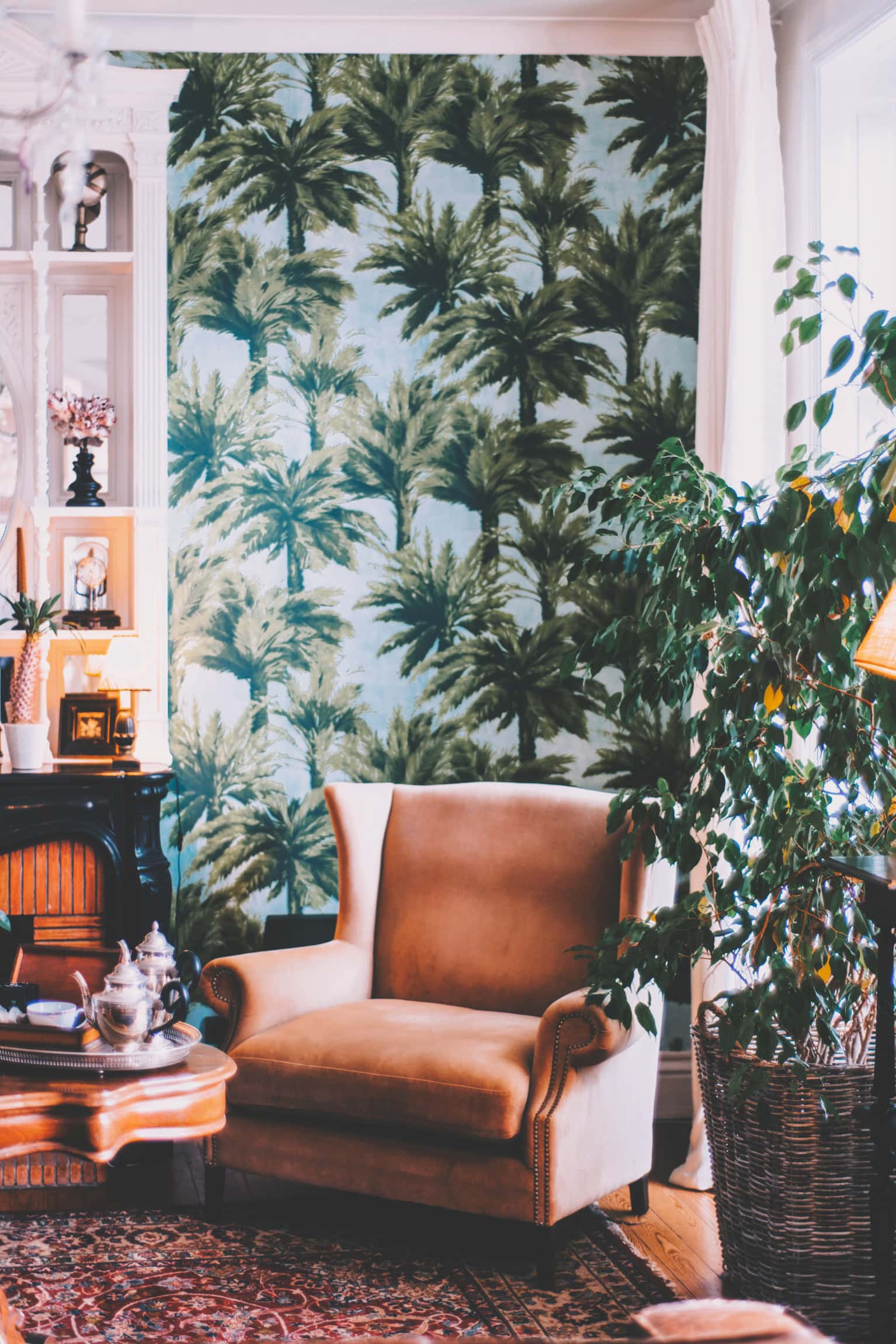 Many people find it hard to tell what curtains go with green walls that are articulated in a leafy wallpaper format.
One thing's for sure, though: never select pattern-on-pattern when it comes to such walls. Your curtains should always be as plain as possible in order to complement the design of the wallpaper.
It's best if you go for shades of white. Eggshell, ivory, show – they're all pretty good options!
Minty Plains with Florals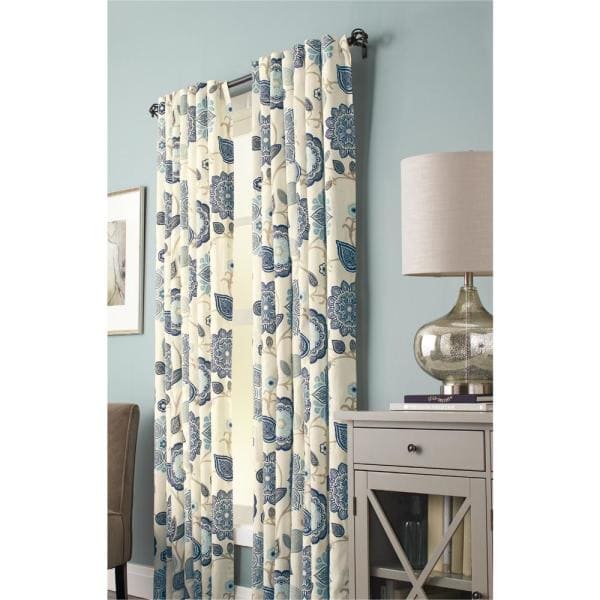 Curtains for sage green walls require special attention. Sage is the shade of green that moseys into the blue territory, so you can select curtains with bold blue patterns for these walls.
Florals are always welcome, but you can also go for curtain fabrics that feature geometric patterns, retro designs, or more. Just make sure that the sage color of the walls is plain, in order for the curtain pattern to truly stand out!
Mixing it up with Dyed Sheer Curtains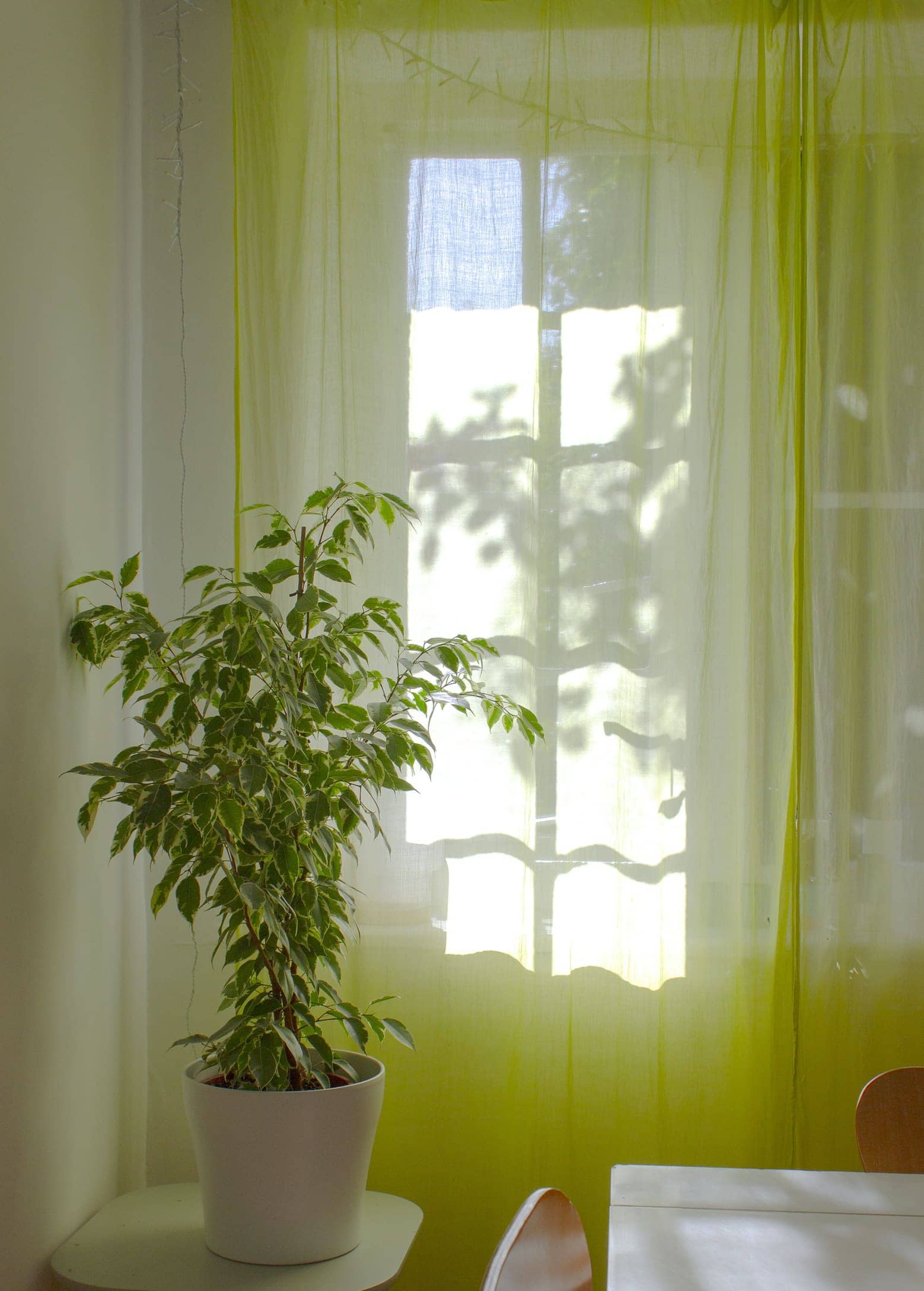 Curtains for light green walls can be selected to enhance the glamour of the space. Tie-dyed sheers are an excellent way to do that.
The dyed part of these curtains just needs to be at least three or four shades darker than the green of the walls. This aesthetic works best with pale green walls, which makes the tie-dye stand out vividly.
Here's a good one you can get your hands on:
Neutral Contrast with Bright Greens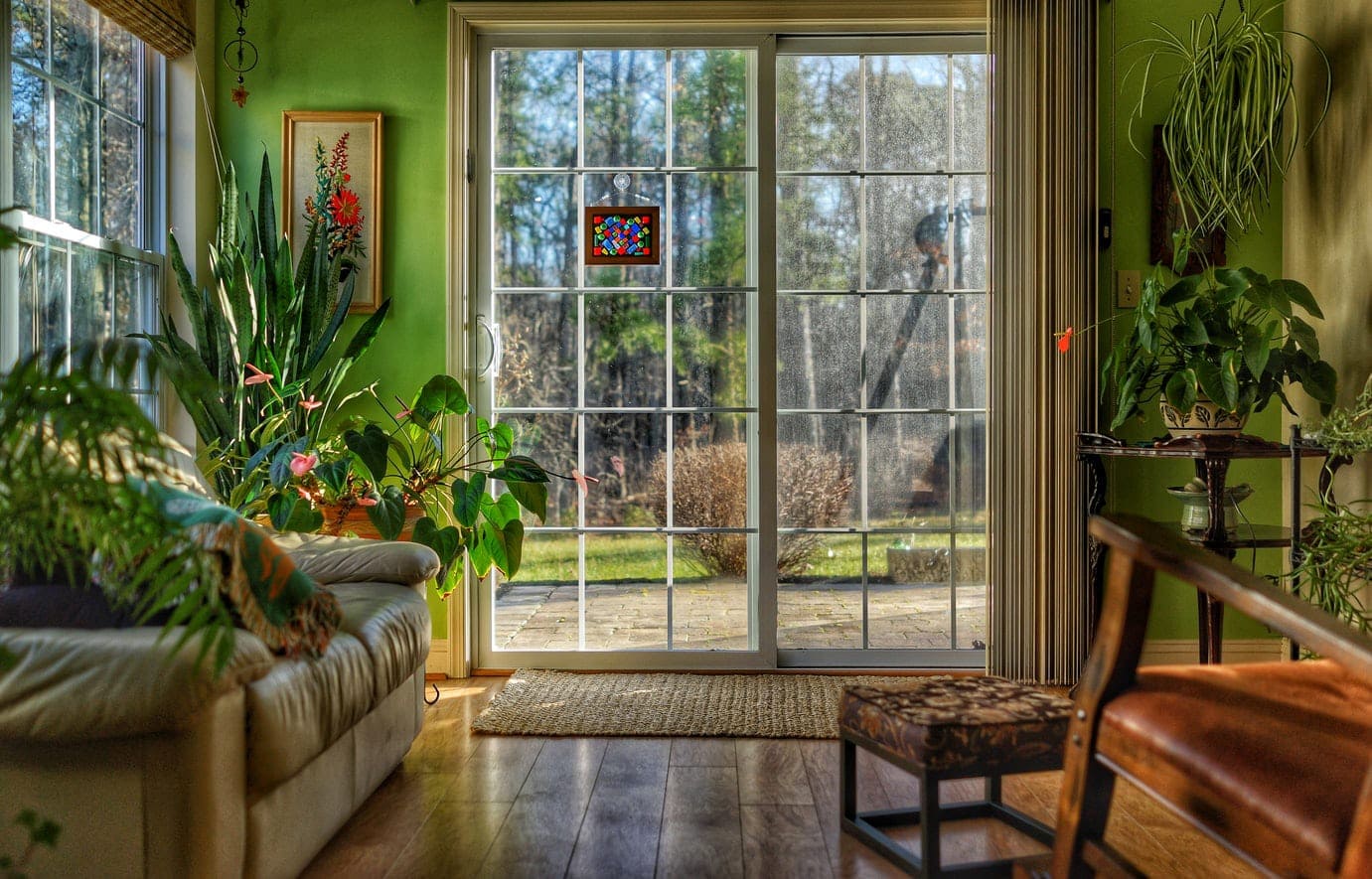 Bright, lively green hued walls always make the best impact when you want to freshen up a room.
However, it can be pretty challenging to find the right curtains for them. Since vivid green walls are super flashy, you can balance them out with neutral colored curtains. Skin and cream colors are a good option. You can even select fabrics that have embossed patterns on them!
Here're some great options: Wayfair/ Wayfair
Keeping in themes of Light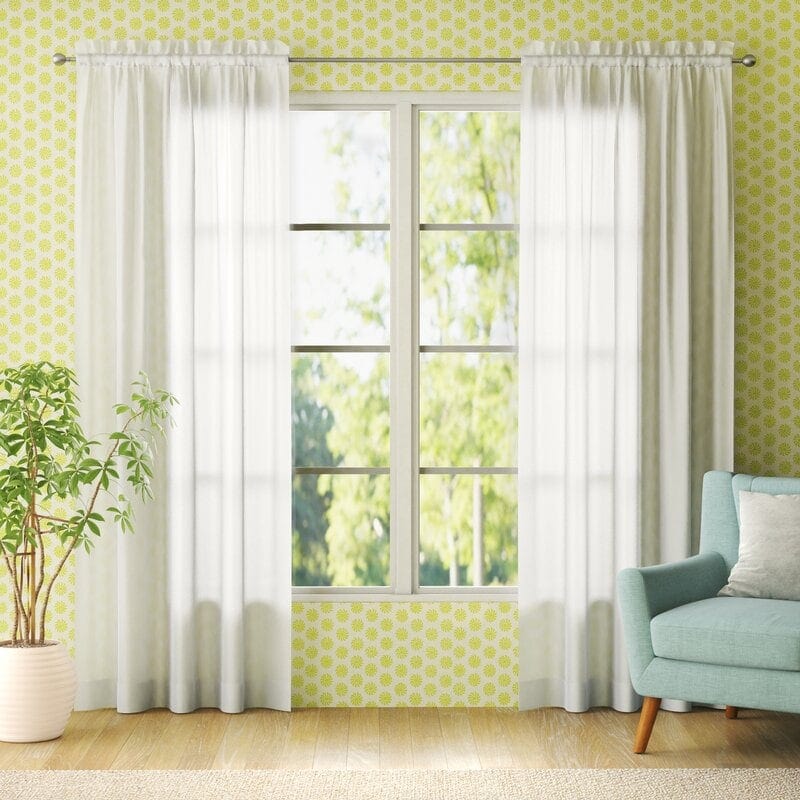 Patterned wallpapers can make any room look absolutely dynamic. Curtains for green walls like these need to be plain and simple in order to balance such a look.
White is always a safe option. You can either opt for sheer or solid fabrics in ivory, snow, or powder white depending on your needs and the kind of textile that can complement the wallpaper pattern.
Pale Olive on Olive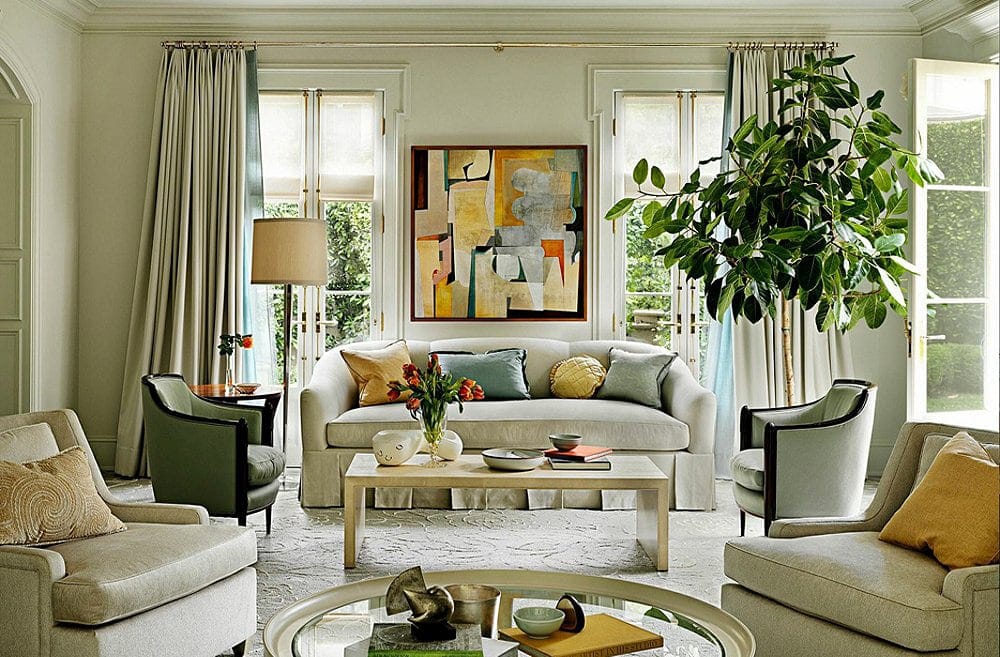 Pale green walls can be hard to complement with dark hued or patterned curtains.
The best way to adorn them is by selecting similar curtain colored curtain fabrics. The pale olive-on-olive aesthetic in this image is the perfect example on how to carry out this look in a graceful and elegant manner.
Shop the look here: Wayfair
Plain Light Sage and Stylish Lozenge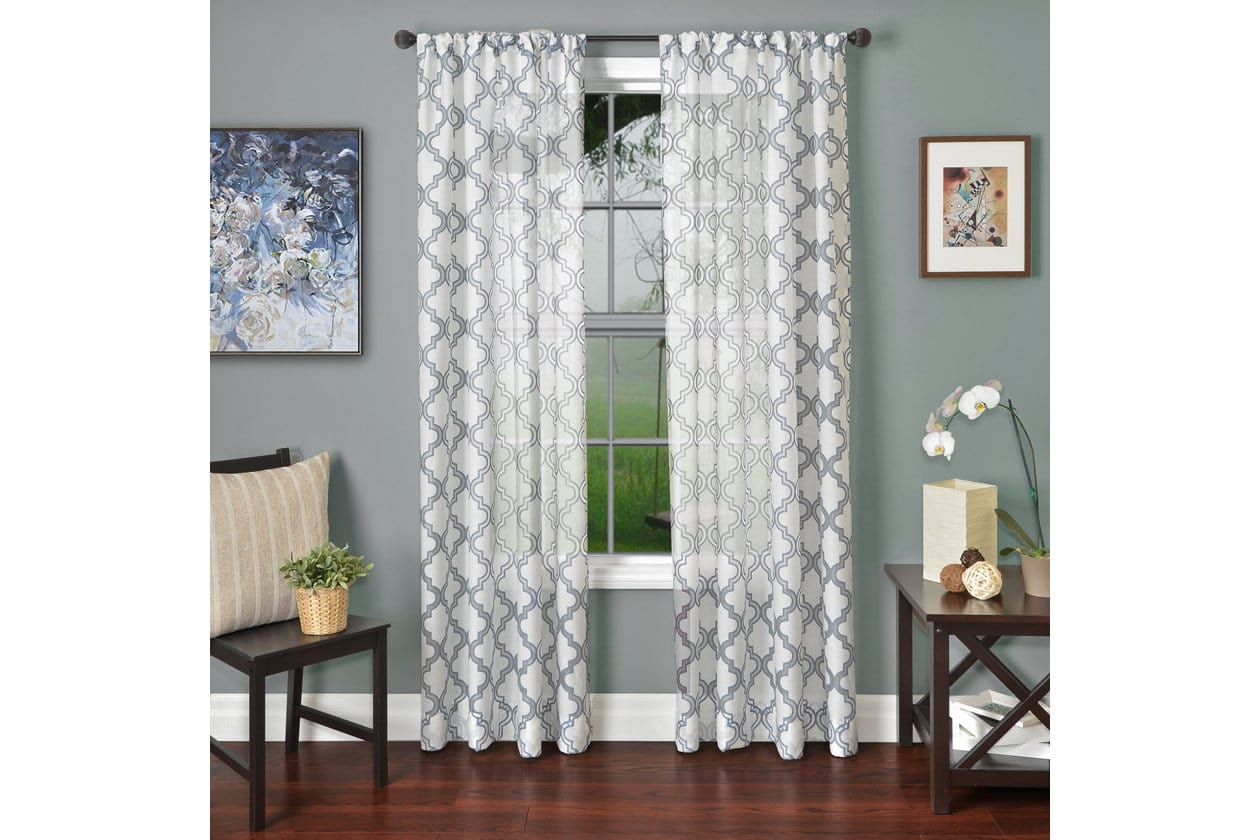 Geometric patterns make the best choice for curtains for green living rooms and bedrooms.
Light and cool green walls require a bit of a lighter contrast, so you can opt for curtains with more spread out patterns. The stylish lozenge patterned curtain in this image is a great choice to complement such walls.
Going Chintz with Olives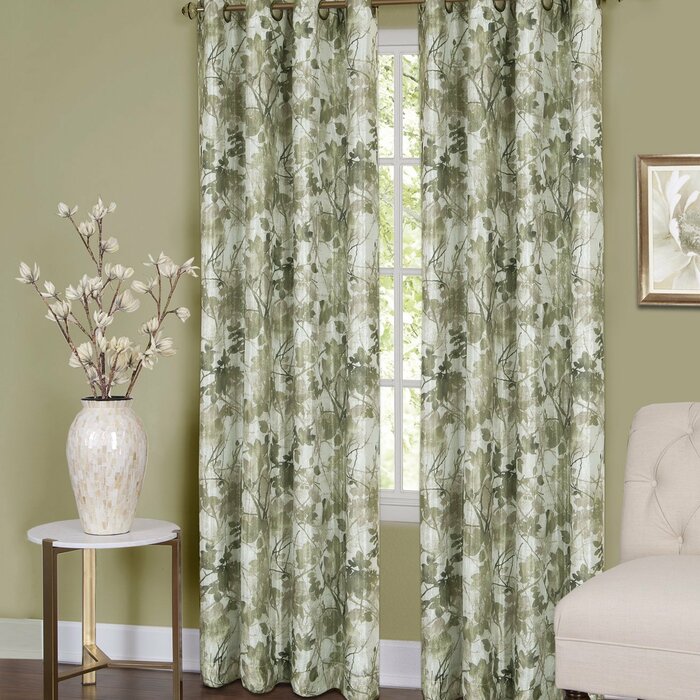 Chintz patterns work best with plain green walls, especially dull hues like sage. You can get some great visual effects by matching the color of the walls to the color of the chintzy curtain fabric.
This keeps the ambiance from feeling boring, and you can balance the visual clutter by opting for plain furniture for the rest of the room.
Matching the Accent Piece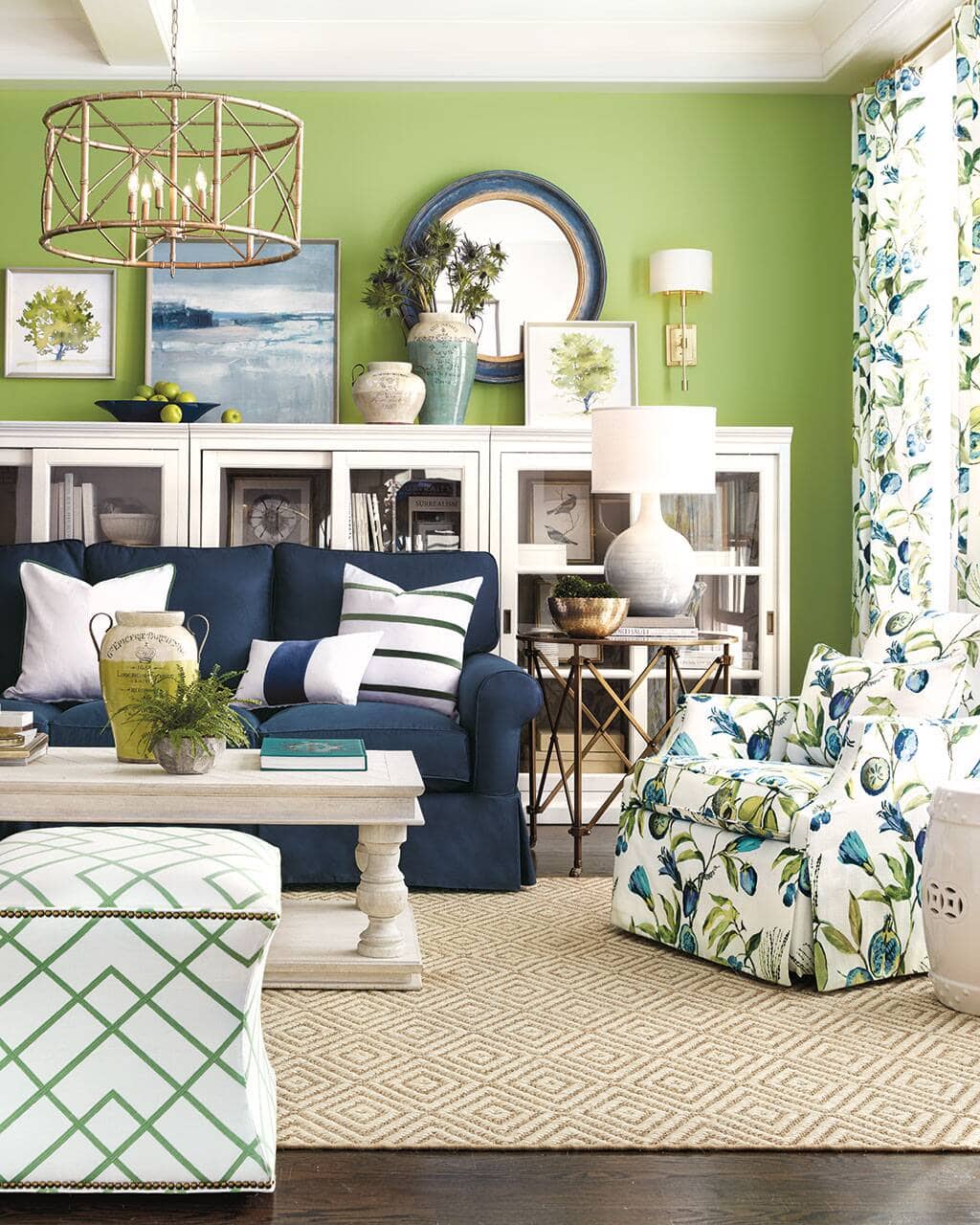 Curtains for light green walls are always the most challenging to select! But as a general rule, pattern and floral fabrics always work best with them. If you want to create a wholesome look, then we suggest pairing plain green walls with patterned curtains that match the upholstery of your main accent piece.
It could be an armchair, an ottoman, or even statement art. Simply creating a visual connection between the curtains and the accent piece will make the ambiance feel more holistic.
You can get something similar here: Wayfair/ Wayfair
Retro Florals on Florals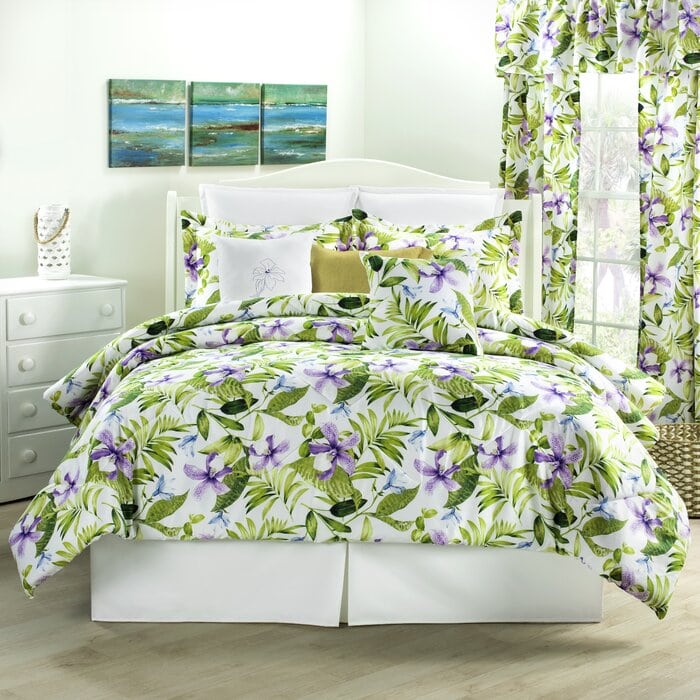 The 60s was a decade that saw many unconventional interior design practices. One of the more eclectic ones included pairing retro florals with more florals. So, if you're going for a unique vintage approach in selecting curtains for a green wall, then this is the perfect idea for you.
Just pick some green Laura Ashley style floral curtains and match them with similar fabrics (e.g. wall hangings, bed covers, sofa upholsteries, etc.) in the rest of your interior design.
Green Accent Wall with Sheer Curtains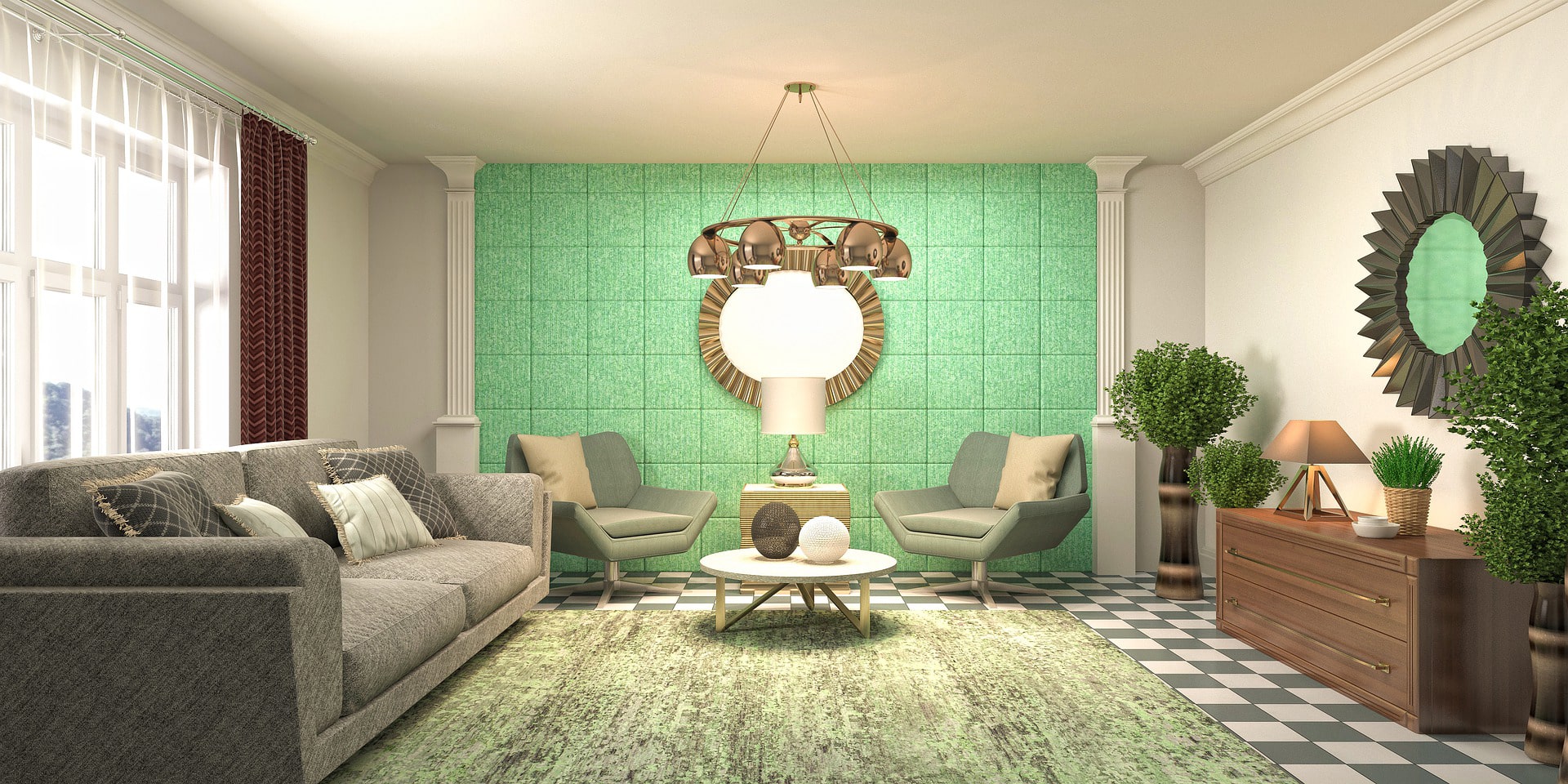 If the only green area in your rooms is the main feature wall, then you can use sheer white curtains to enhance its visual appeal. The great thing about this idea is that it helps filter in pure natural light, which in turn enhances the natural, soothing appeal of the green walls.
Here are some great sheer curtain options to get this look:
Simple Contrasting Geometric Patterns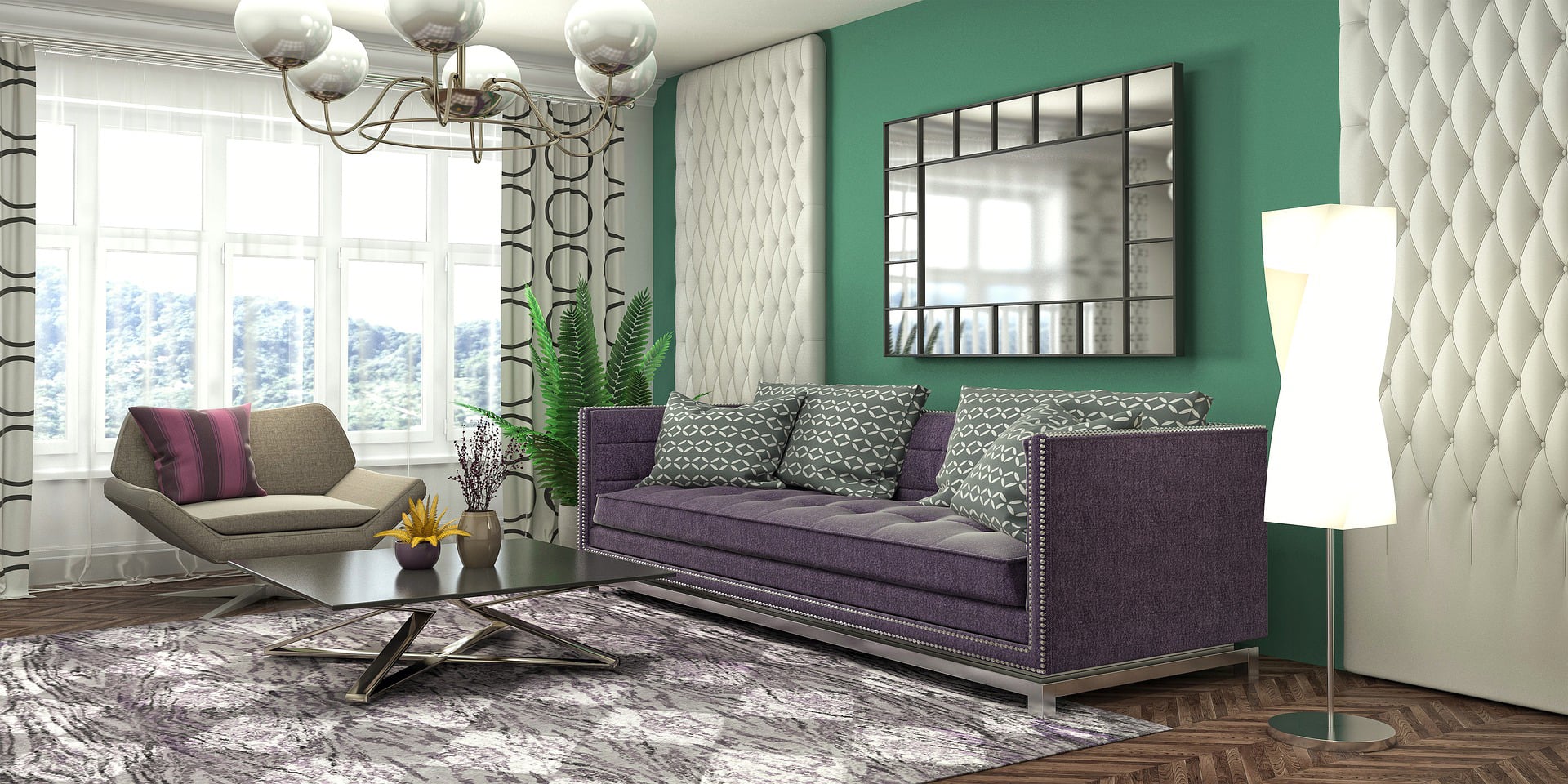 Choosing curtains for a green wall sometimes requires thinking out of the box. For example, if you want to complement a green feature wall in an unconventional way, then you can opt for curtains with simple geometric patterns in contrasting colors.
The white drapes featured in this image are a great example, where the circular shapes on the white fabric really go well with the bold, plain green hue of the wall.
Here are some great options: Wayfair / Wayfair
Layering Solids with Sheers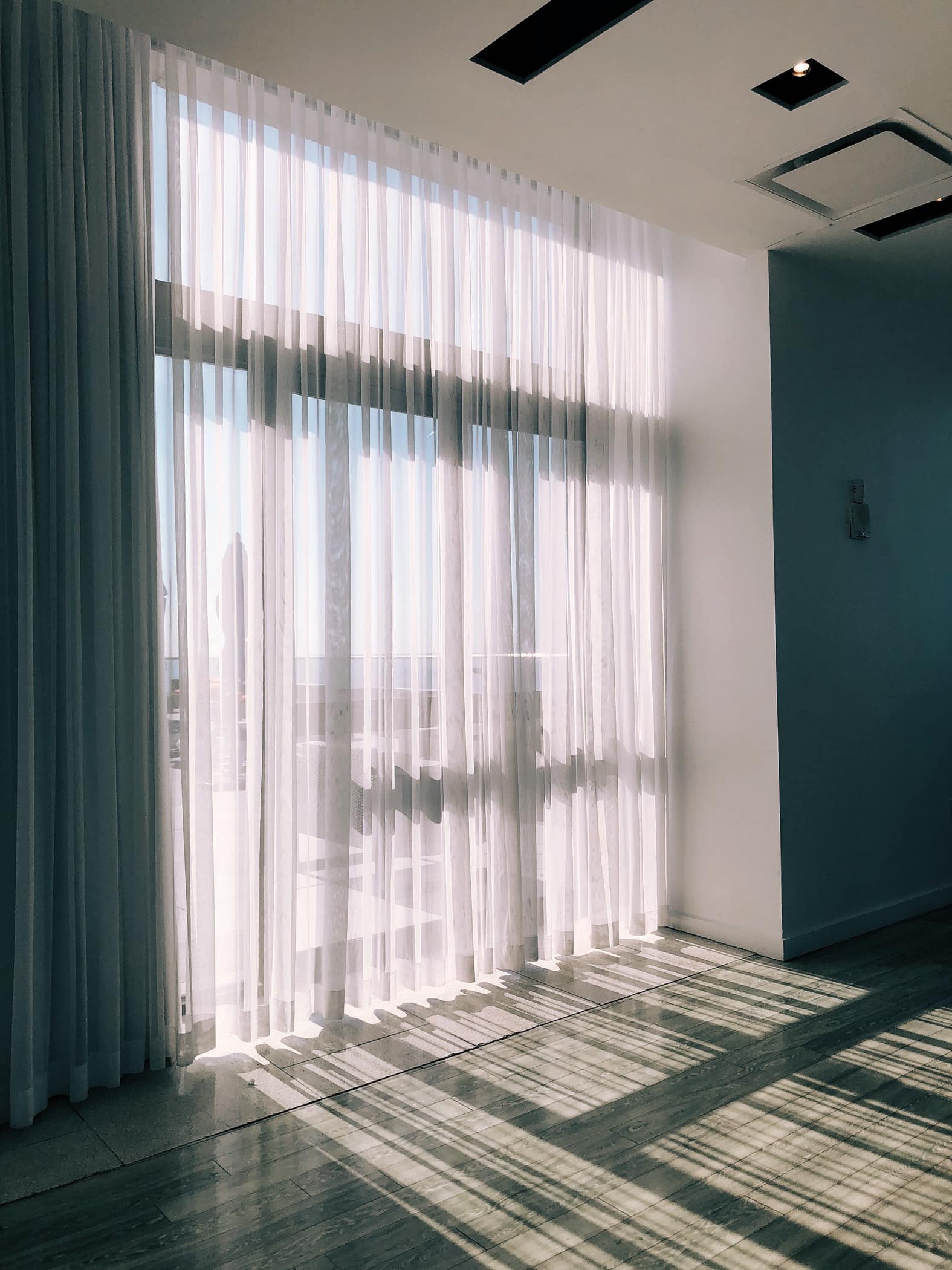 If you have a plain green wall in a bold tint, then this is the perfect curtain idea for you. Instead of using a single fabric, you can layer with two contrasting ones.
The bottom layer can comprise of sophisticated white sheers that will let in diffused light through your windows.
The top layer can comprise gorgeous green curtains made out of a solid fabric in the same shade of green as your wall. This double layer of curtains for a green room will definitely make an elegant impact.
Here are some great options you can shop: Wayfair/ Wayfair
Green on Green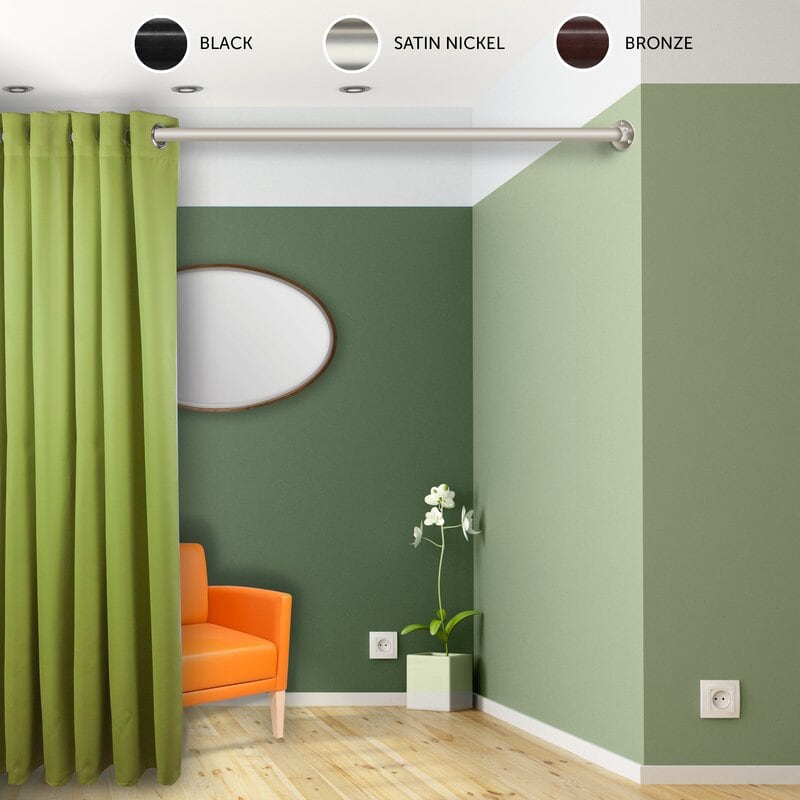 Curtains for a green room are always selected with contrast in mind.
So even if you're opting for a green on green look, always make sure that your curtains are at least three or four shades lighter than the wall hue in order to create some great visual dynamics in your space!
To Sum it Up
So, these are some great ways to pair different types of curtains with green walls. We hope these ideas help your green rooms feel more holistic, complete, and beautiful!