Decorated Life is reader-supported. When you buy through links on our site, we may earn an affiliate commission. Learn More
What Color Front Door Goes with a Green House? – 15 Ideas
Having a green house may seem intimidating when it comes time to coordinate the colors for your exterior, such as the door.
If you're wondering what color front door goes with a green house, you're not the only one. We have curated a list of fifteen ideas for front door colors that go with a sage green home. In addition, we've got options for styles that complement, contrast, or blend.
No matter your tastes or design preferences, you're sure to enjoy our door color selections and the aesthetic you can achieve with a sage green house.
Outerspace by Sherwin Williams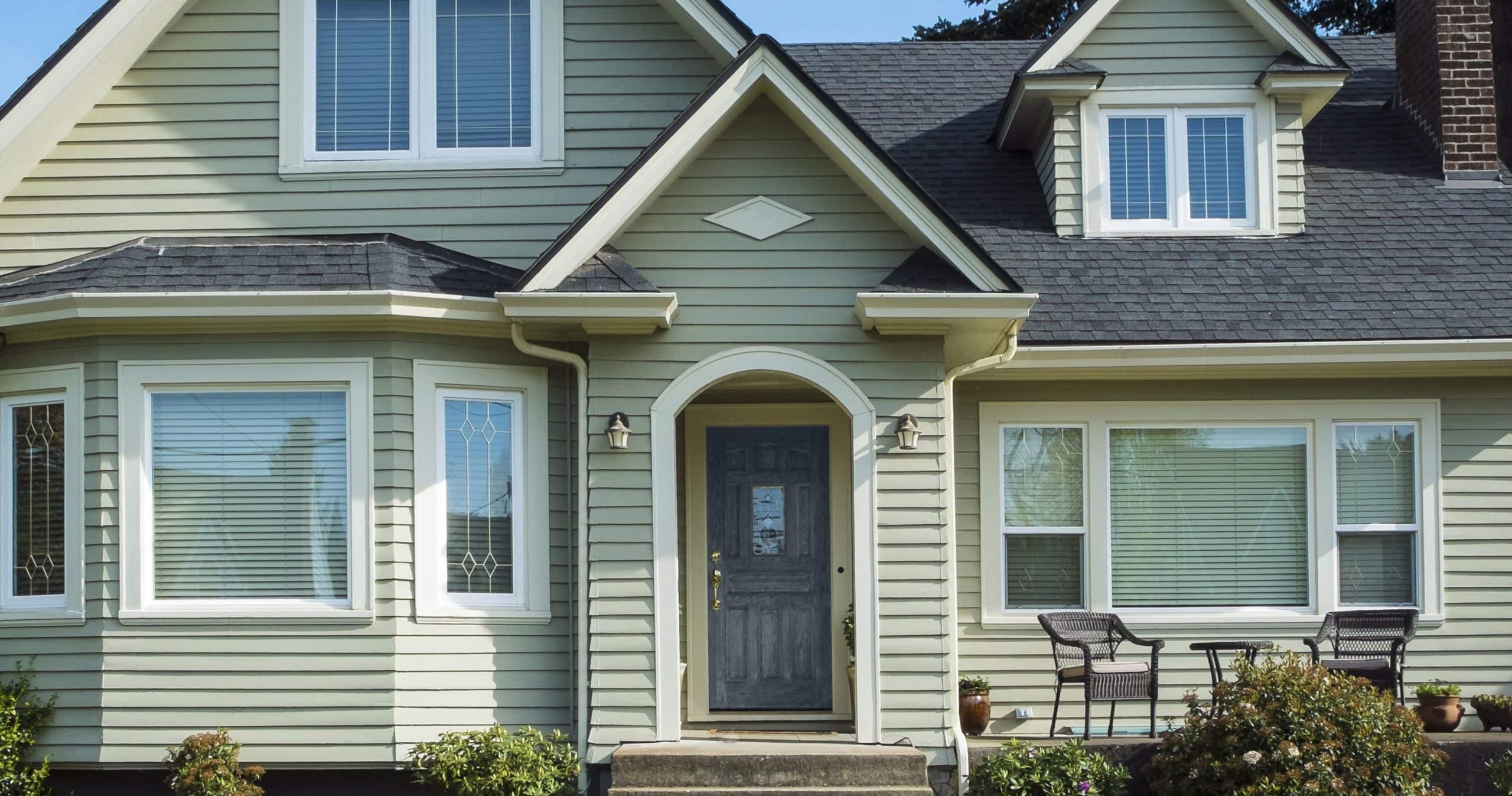 The first color we like to use with a Sage green house is Outerspace by Sherwin Williams. This chameleon color is a bit blue, a bit green, a bit dark gray, and a few other things that give this shade a low 12 LRV and a hex value of R:88 B:104 G:97.
The rich, dense darkness of this gorgeous shade helps warm up the coolness of Sage green. And the green of the Sage will pull out the greenish undertones of the blue-toned Outerspace.
Indigo Batik by Sherwin Williams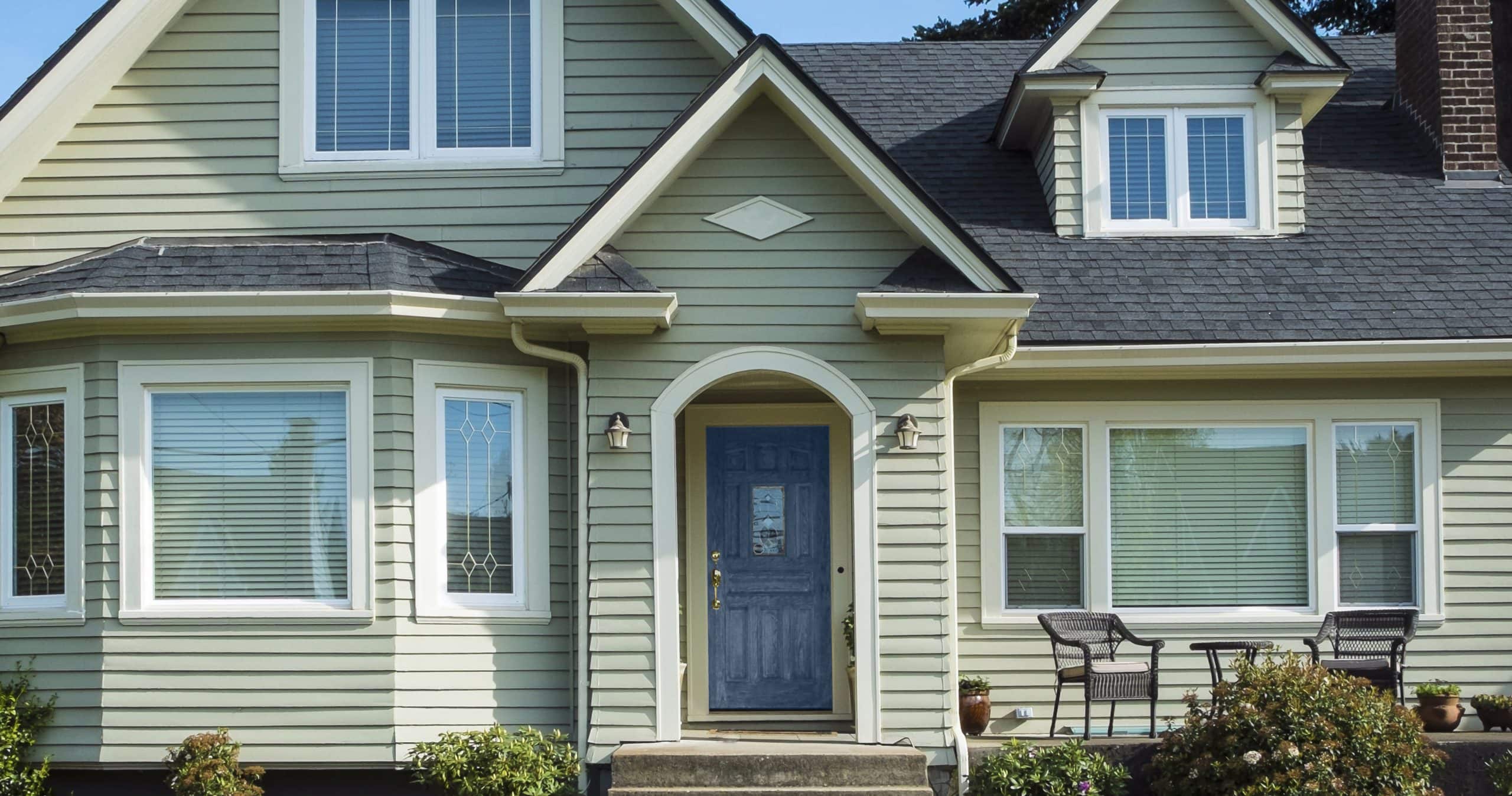 For a Sage green house, try a blue door. Indigo Batik is an interesting color in itself, but when you combine it with the soft cool green of Sage with its gray and beige undertone, pure magic happens.
Blues (hence the Indigo name) are fantabulous with greens, especially lighter ones that can take on different tints due to nearby colors. So when Sage and Indigo Batik are close together, the Sage can start to take on blue undertones.
Pure White by Sherwin Williams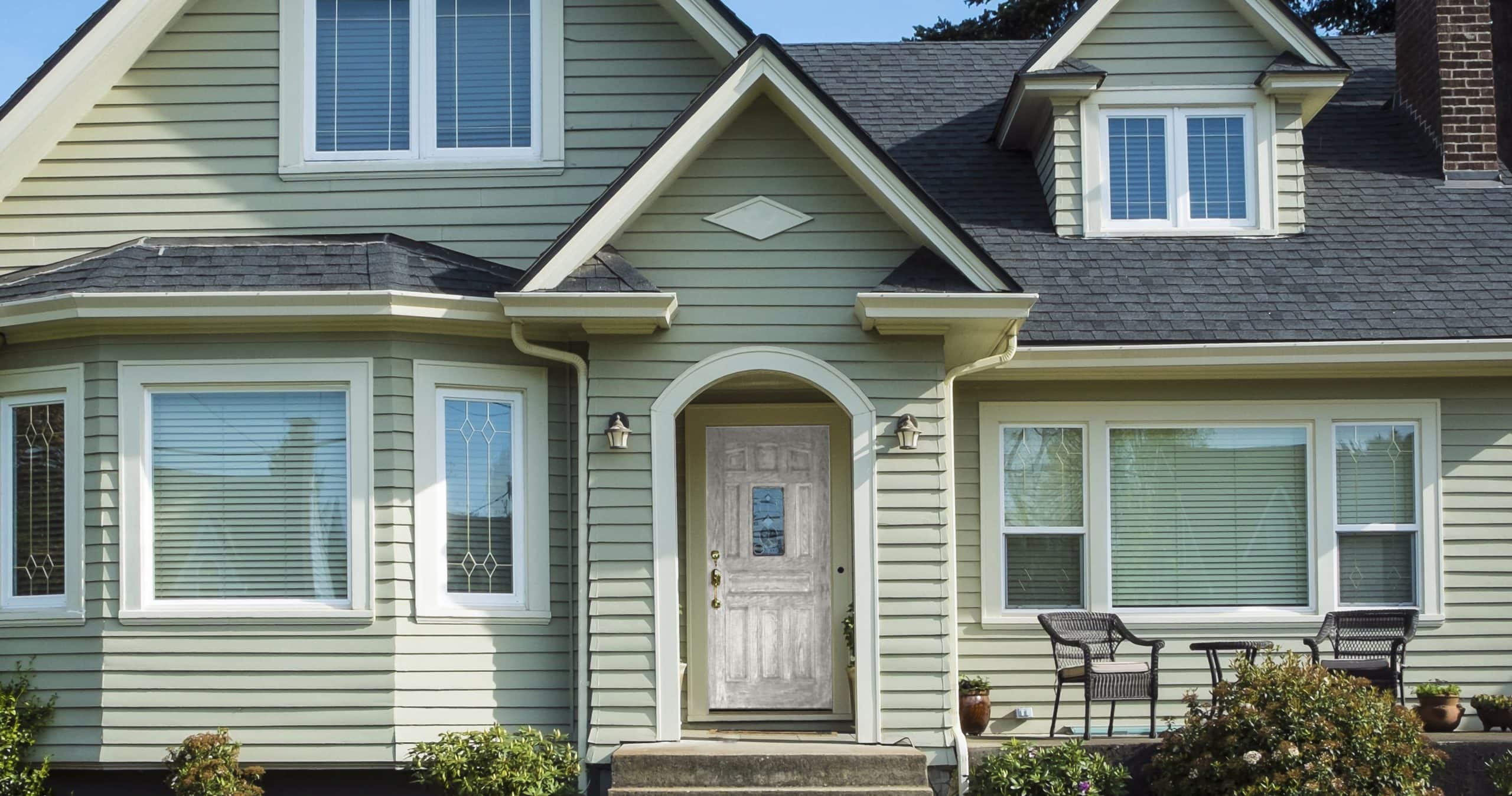 If you want to keep your exterior decor simple, you can go with sage green for your house color, a light bland green color.
And then choose a white – try Sherwin Williams Pure White – for the door to continue the neutral, light look. The mix of colors can give your house a traditional, welcoming but subtle curb appeal.
Tricorn Black by Sherwin Williams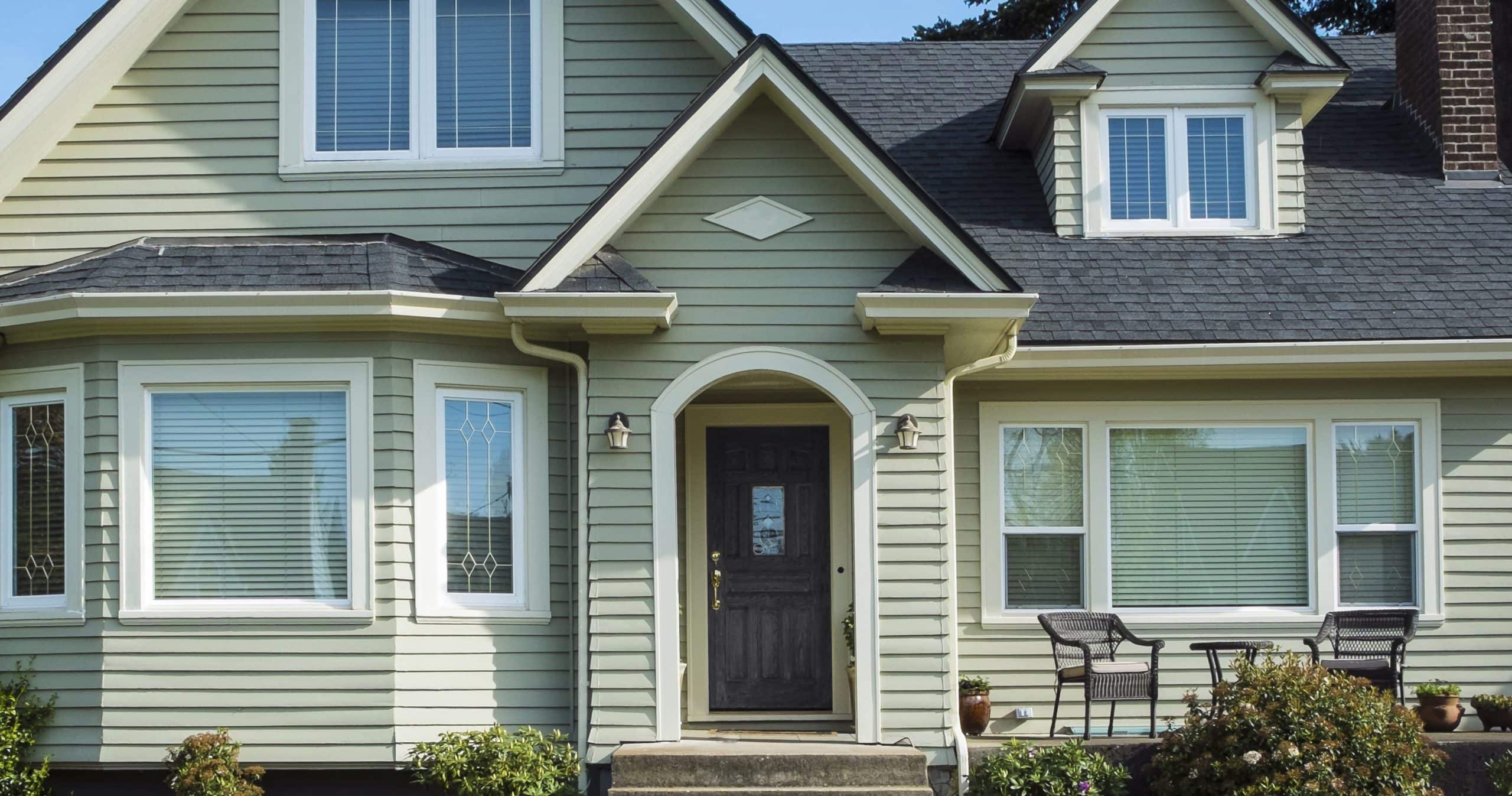 Tricorn Black by Sherwin Williams is in the Top 50 Colors, 2021 Tapestry, and Rejuvenation – Fall/Winter 2021 color collections, making it a fan favorite for a modern dense black. 
With a minimal LRV of 3 and a hex value of R:47 B:48 G:47, this black is almost as dark as you can go. But it's the perfect contrast to the lightness of Sage to make your home feel sleek and contemporary.
Burgundy by Sherwin Williams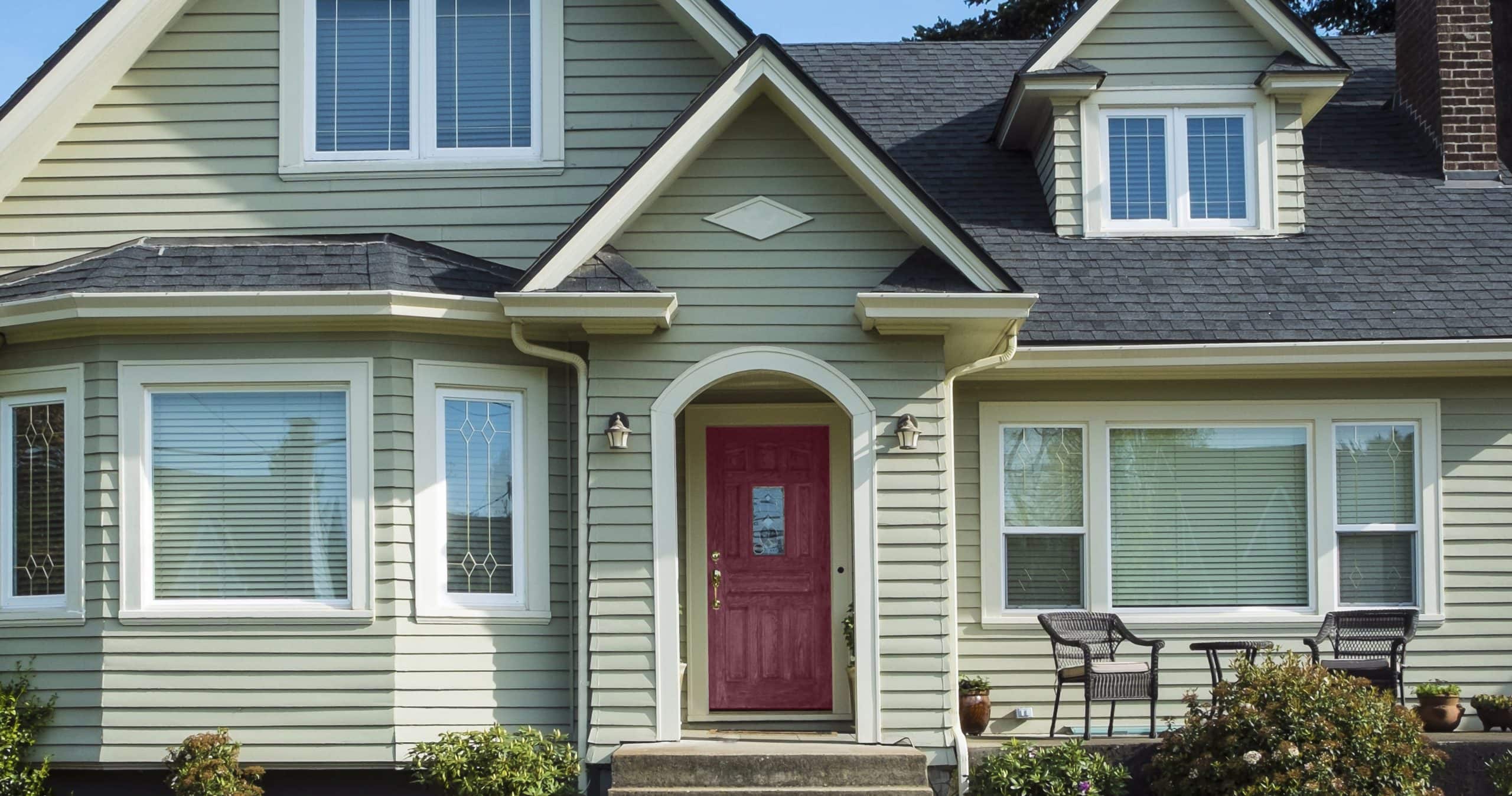 If you're a bit shy about committing to a bright, bold, warm color like red, choosing a Burgundy is a safe, less-dramatic shade for a door on a sage green house.
Sherwin Williams offers a Burgundy from part of the Restless Nomad color collection. This color contains undertone hues of red, violet, brown, and mauve, creating a dark LRV – 5 (hex value – R:99 B:62 G:51) that's still bright and berry.
African Violet by Sherwin Williams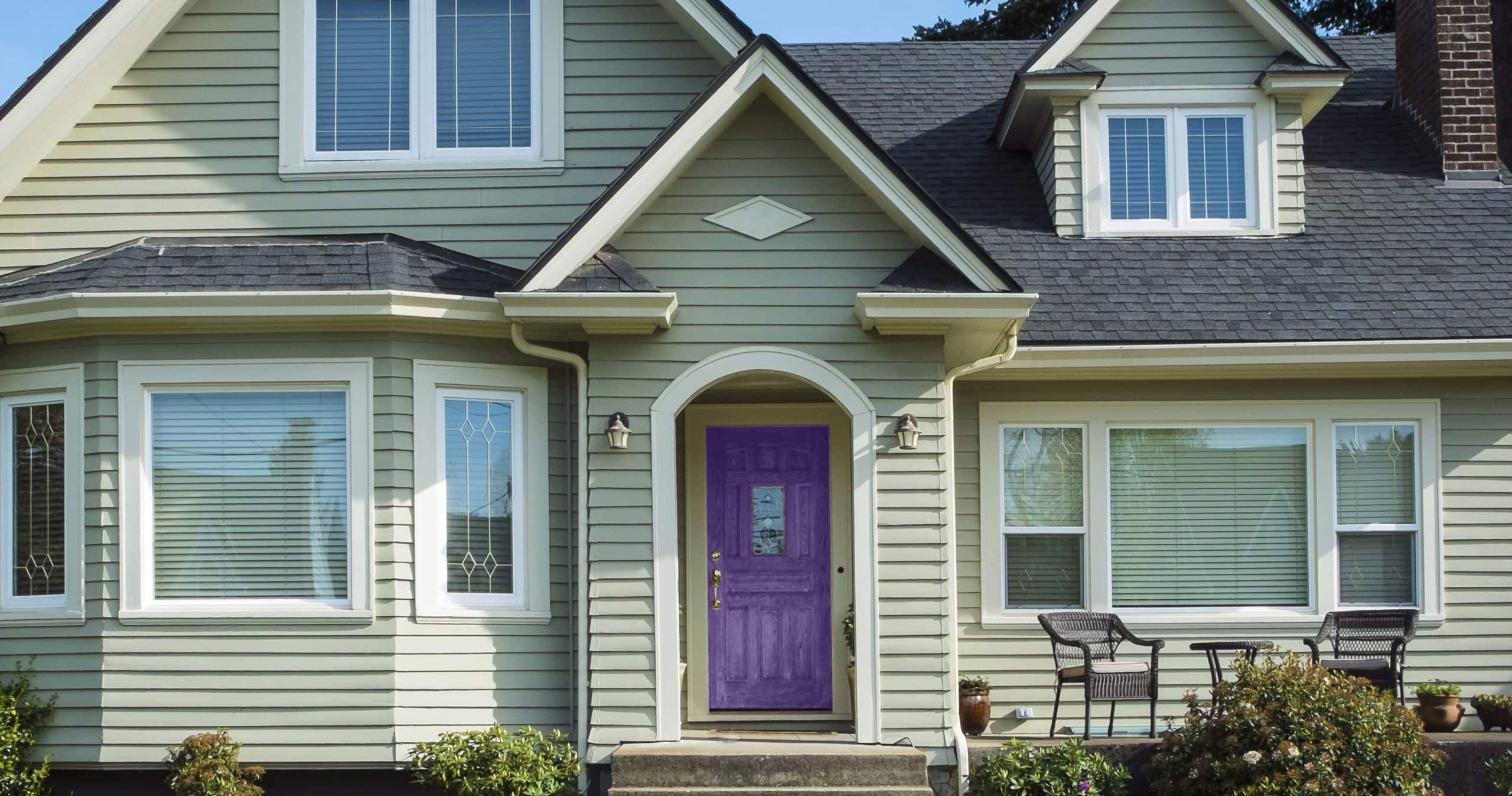 If you like a bold entryway for maximum curb appeal with intense color, you can get a unique nuance with the combination of pale green – Sage – and a deep, dark purple – violet.
African Violet is a dense, bold color with a low LRV – 11 – and rich blue and red undertones (R: 102, B:133, G:83 Hex value). Accent with trim in an off-white neutral like Tres Naturale or Studio Taupe.
Buttercup by Benjamin Moore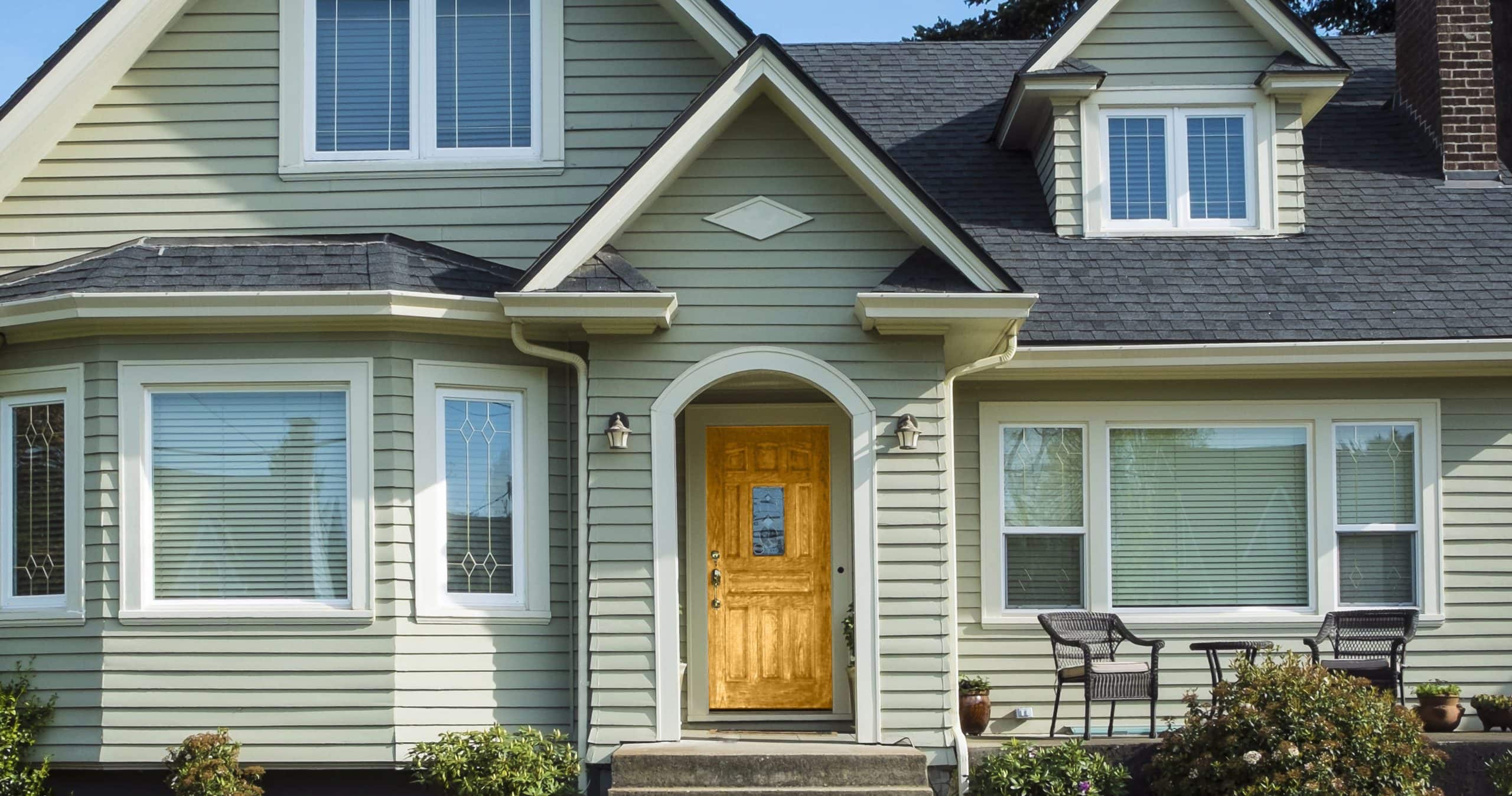 Embrace the natural colors of spring using a sage green house with a front door in a dark yellow like Benjamin Moore's Buttercup.
This shade is a darker yellow with orange undertones – a subtle gold – that will remind you of Spring's favorite first flower, the Buttercup.
Nicolson Green by Benjamin Moore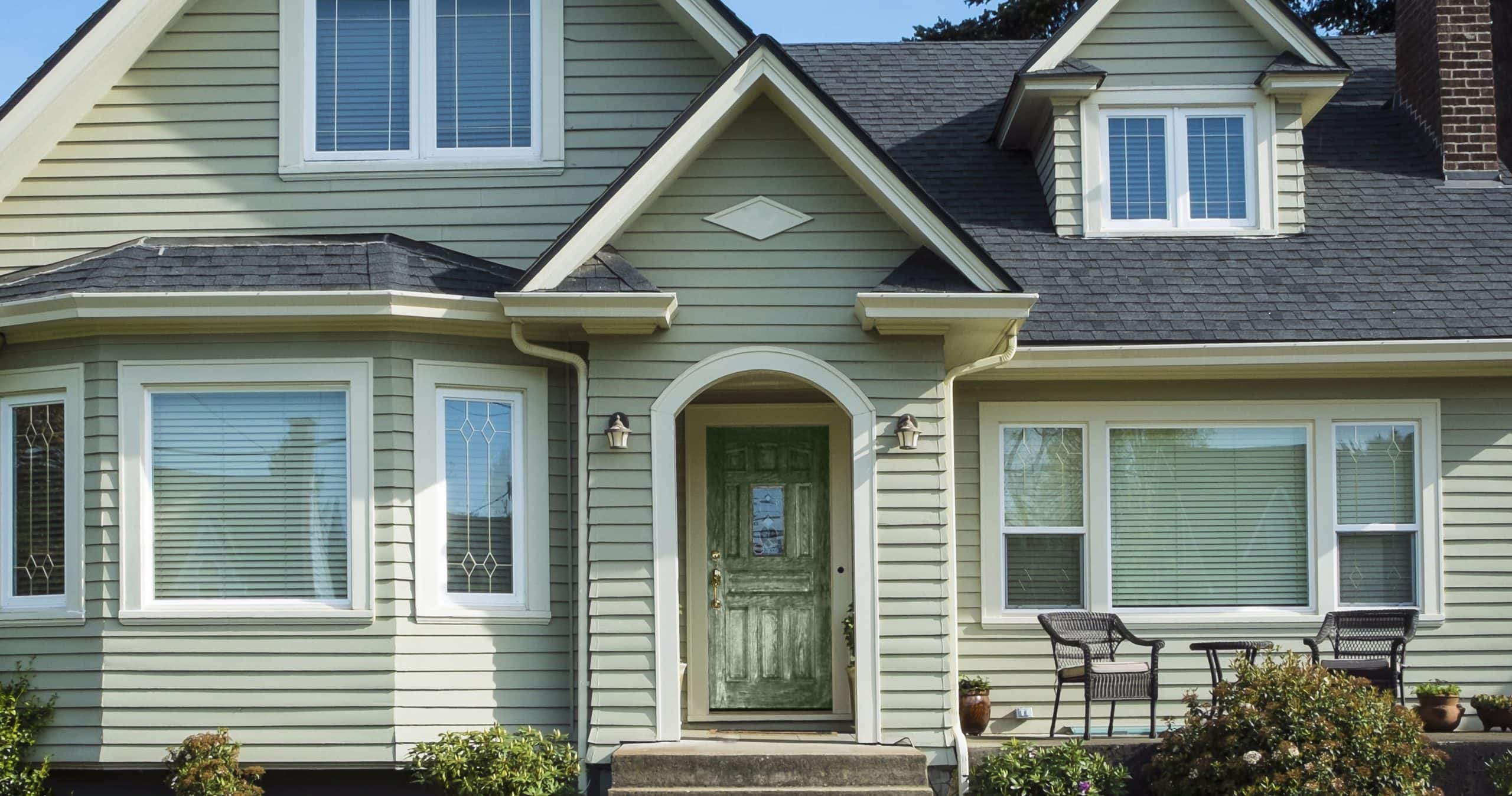 Going with green on a green color scheme is another suitable choice for decorating the front door of a sage green house.
Try a darker green door to balance out the lightness of Sage. Nicolson Green by BM is a richer, velvet shade with a deep dull undertone of olive and a lowish LRV of 19.96.
Sandy Brown by Benjamin Moore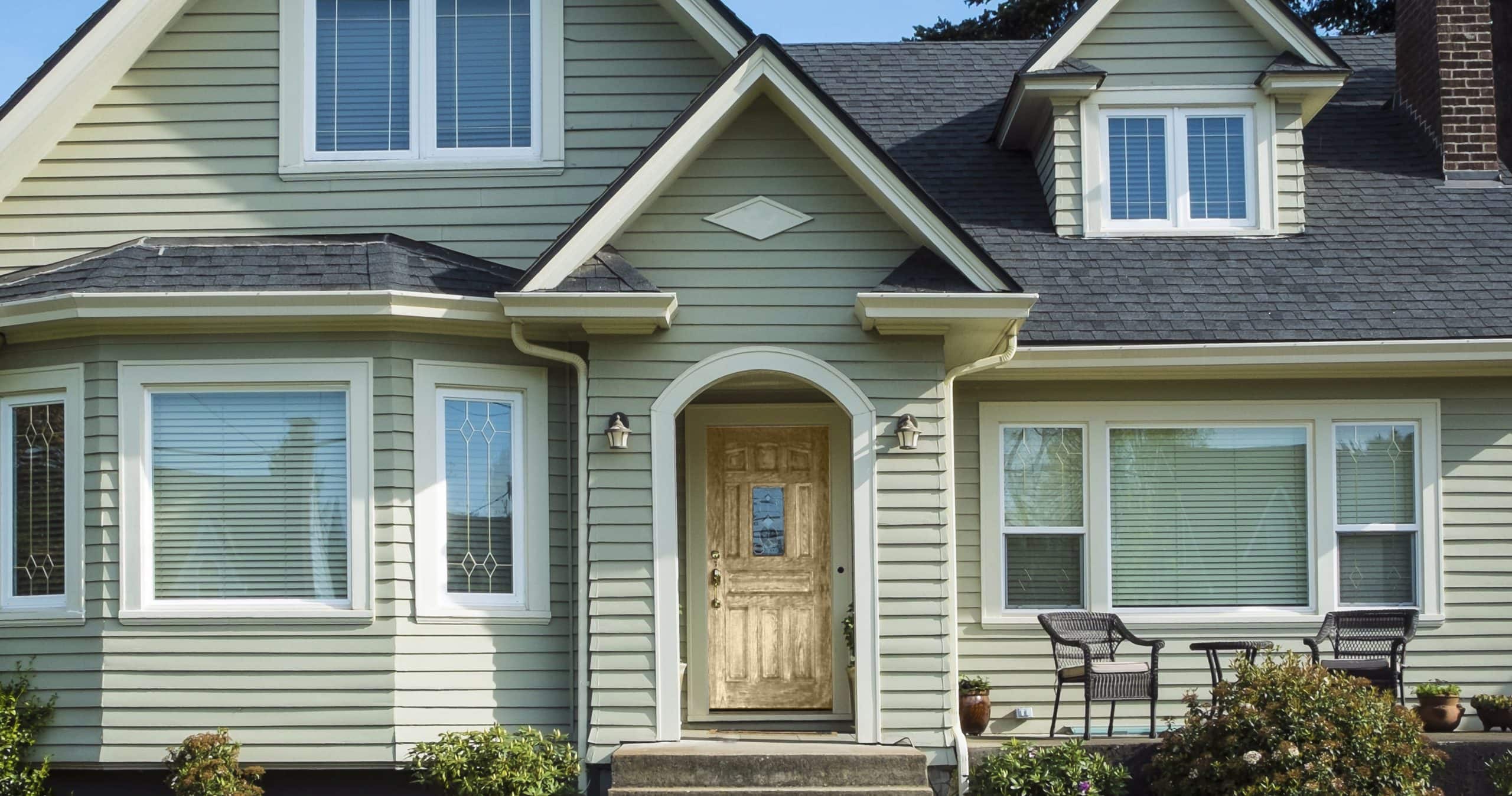 A light color palette can also look stunning and understated for your home, using soft shades like sage green and a nearly neutral Sandy Brown.
Despite the color classification of brown, this shade looks more like a darkened orange beige or a burnt tan. It's a classic light shade with a warm, refreshing modern touch.
Harvest Brown by Benjamin Moore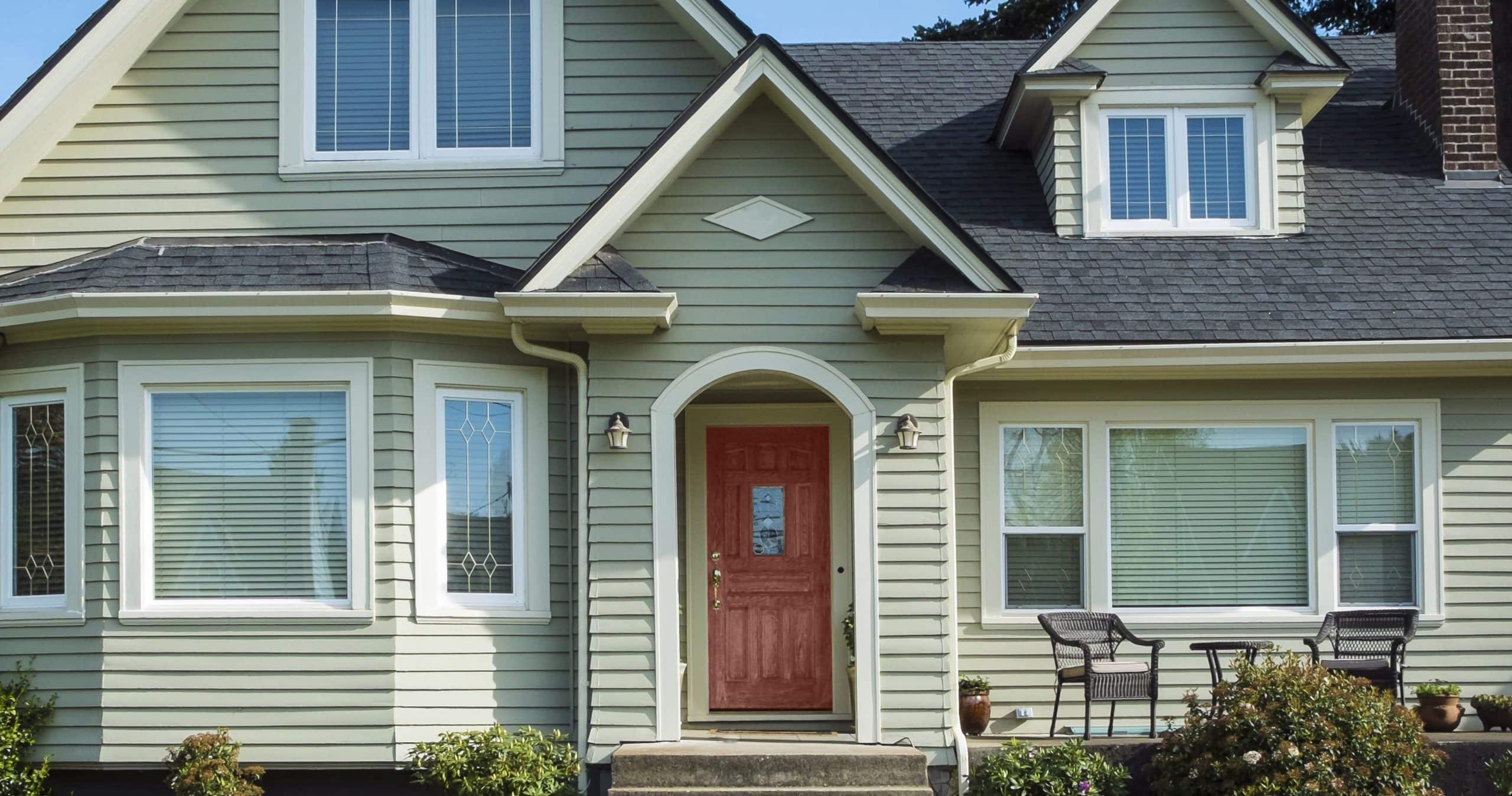 If you prefer a more natural look, what about a combination of sage green walls with a brown door? You can go with a wood door left in its natural brown state – or stained.
But you can also paint your front door brown, whether with a light or dark shade. We're intrigued by the earthy nature of Harvest Brown by Benjamin Moore. The medium color has undernotes of red and orange buried in the low LVR (9.33) brown.
Patriot Blue by Benjamin Moore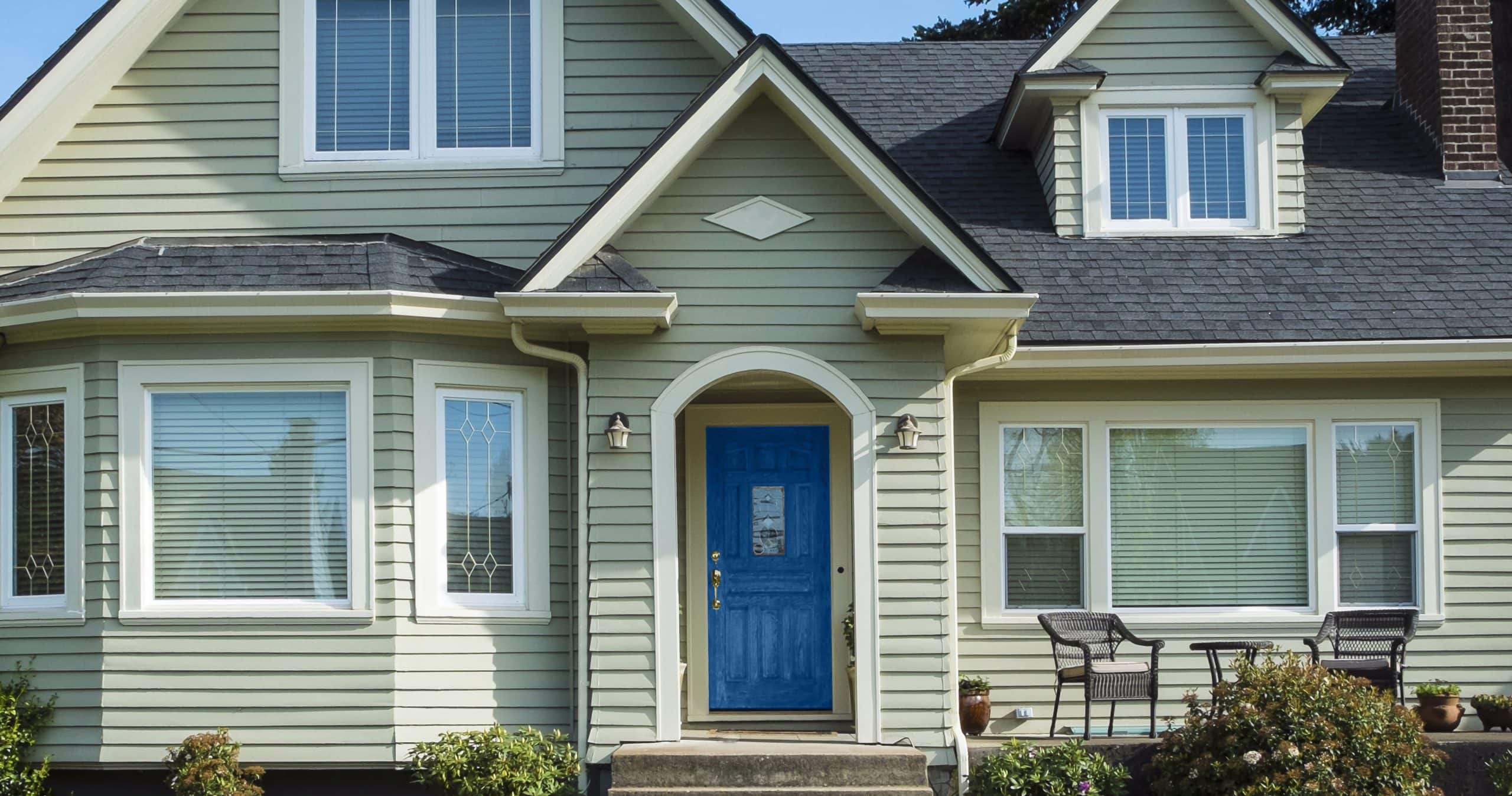 No other two colors are as analogous – similar to each other and located side by side on a color wheel – for creating harmonious curb appeal as blending sage green siding with a beautiful blue door.
To increase the curb appeal of your home, balance the lightness of sage green with a rich dark shade, like this impressive Patriot Blue by Benjamin Moore.
Joyful Orange by Behr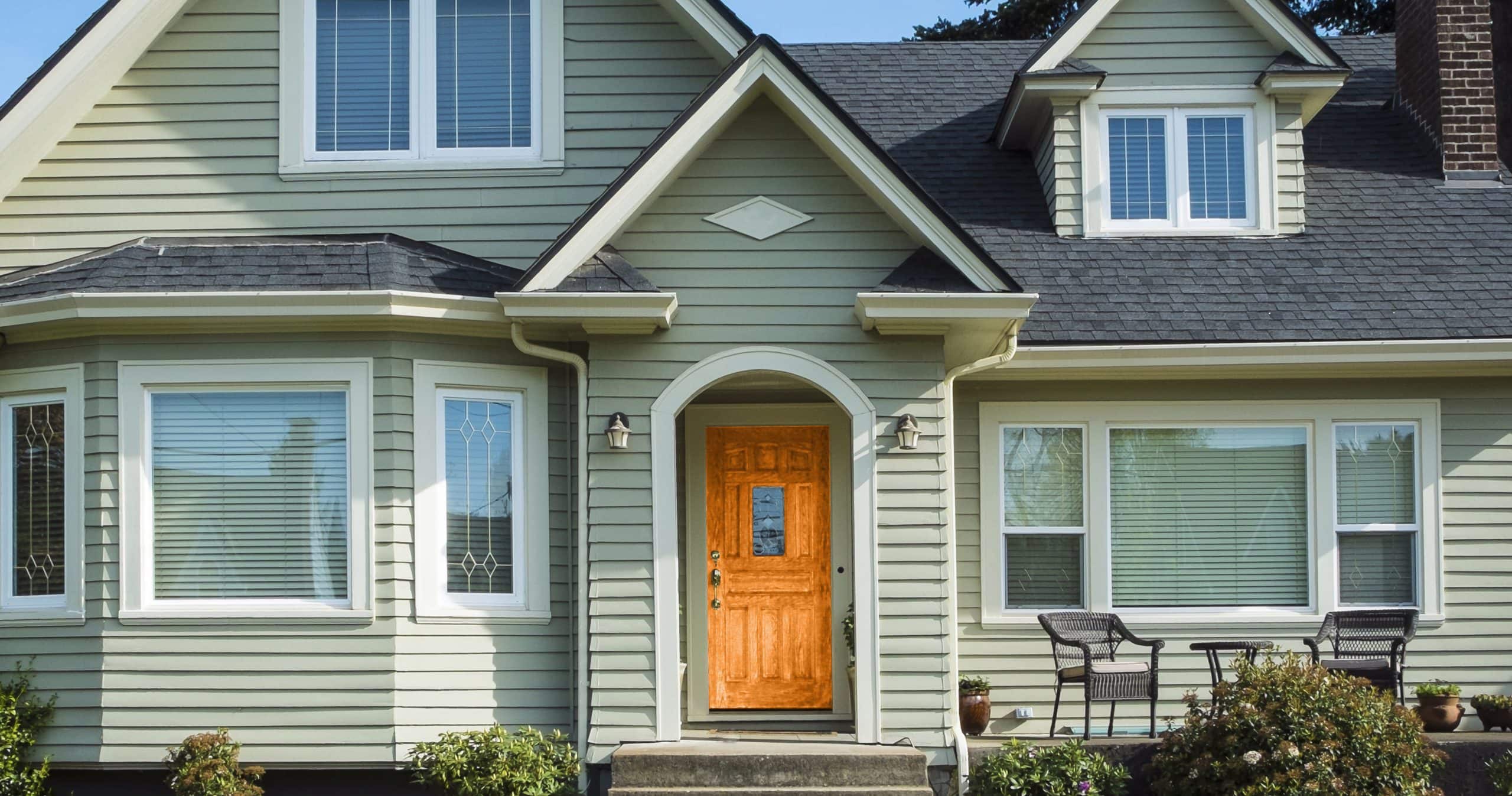 If you're a bit of a weirdo who thrives on the unusual and unexpected, you may be partial to the idea of painting your front door an interesting shade not commonly seen, such as orange.
Joyful Orange by Behr has a medium LRV (light reflective value) of 41, with a brighter nuance with faint hints of red and yellow that can look striking next to the sage green siding.
Flirt Alert by Behr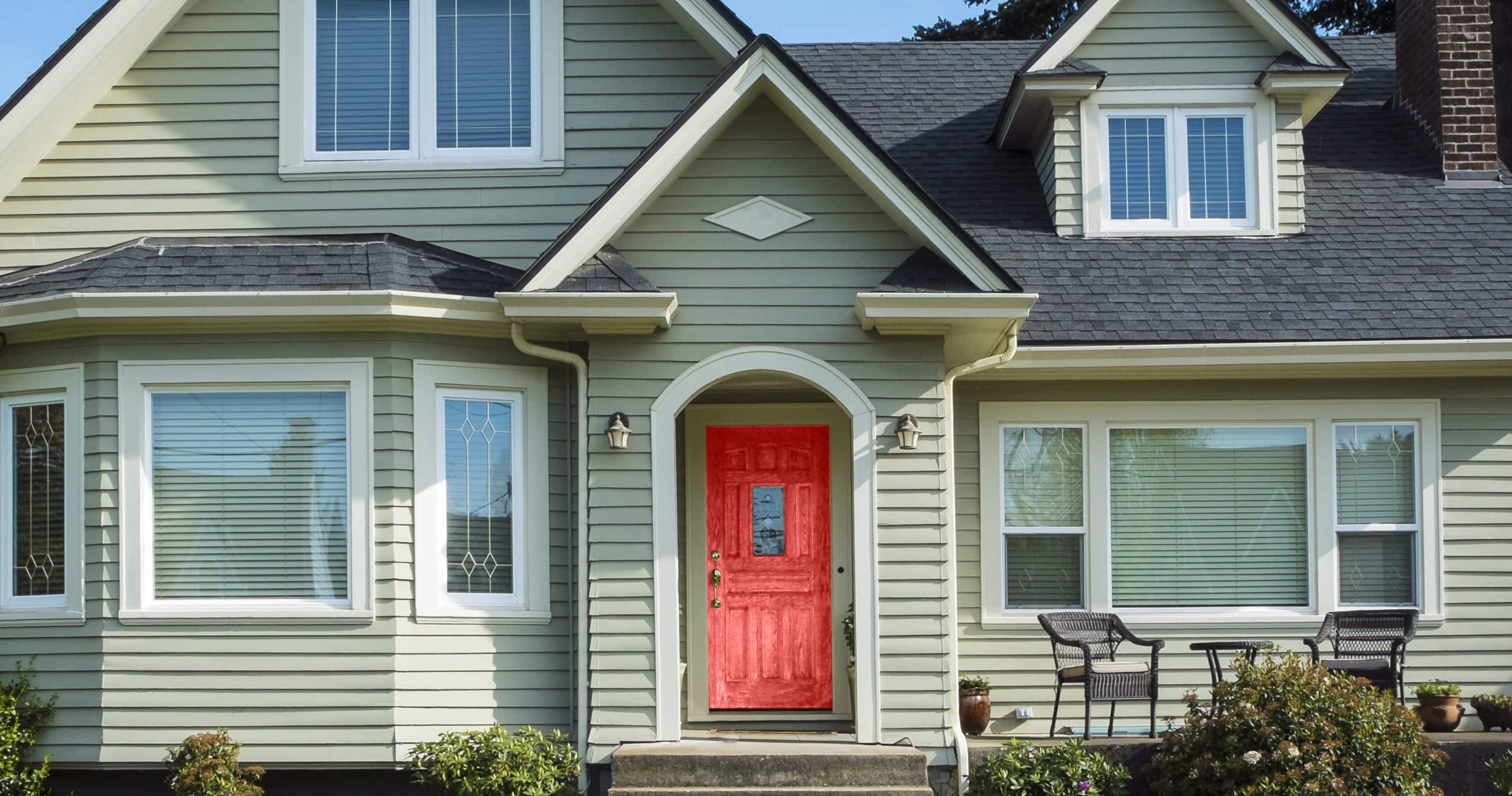 If you're looking for a color that will stand out against the light earthiness of sage green, think about the dynamic aesthetic you can achieve with a red door.
Behr offers a stunning shade of red – Flirt Alert – that is sure to enhance your home's curb appeal. The contrast of the rich, dark red against the lightness of sage green siding is bold yet natural.
Mole's Breath by Farrow & Ball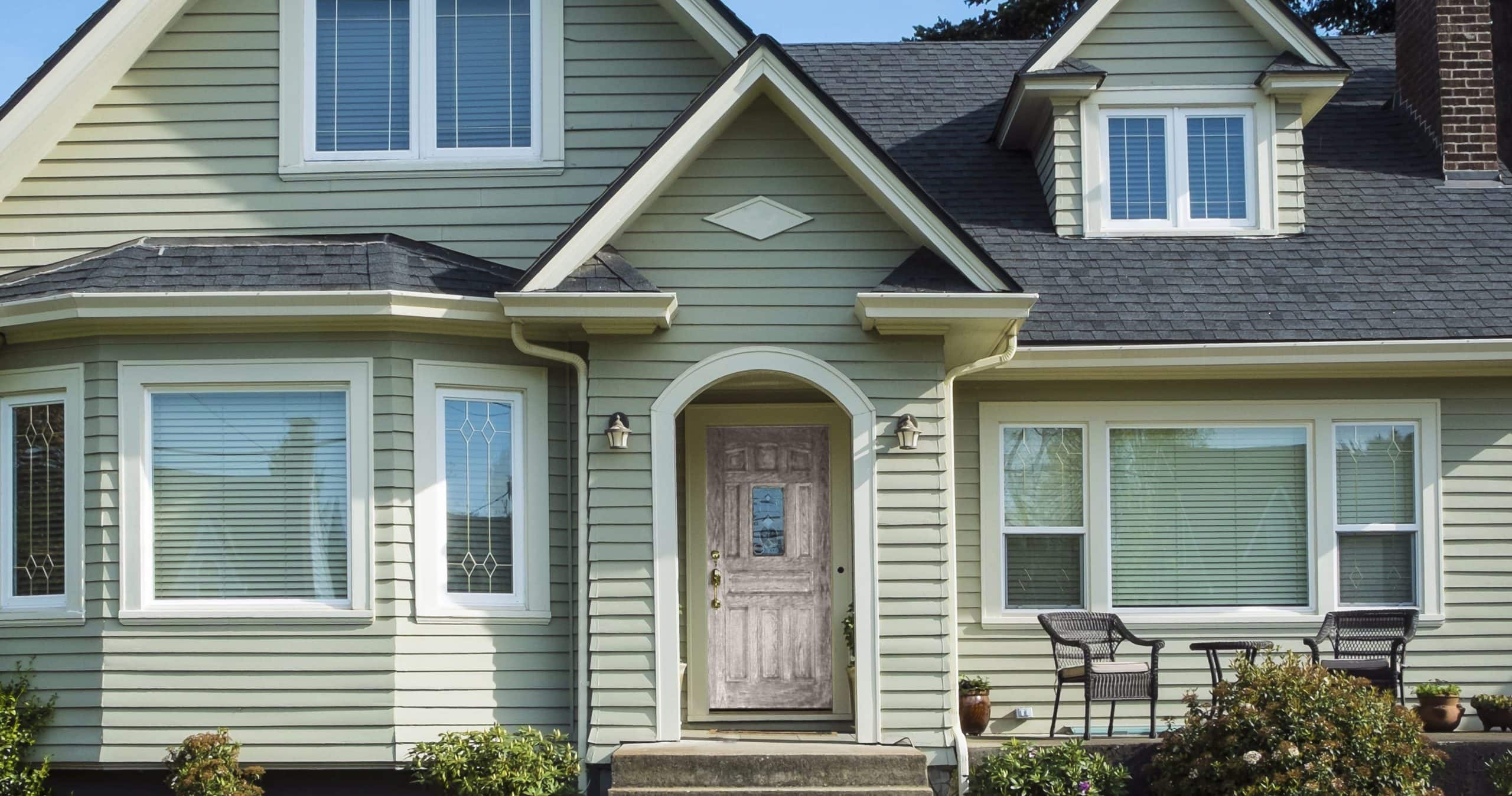 Gray is another fabulous door color to use with sage green siding. While you can find grays in varying tones from dark to light, you'll get a much more fabulous aesthetic when you pair sage green with a darker shade of gray.
We're a fan of Farrow & Ball's gray – Mole's Breath. Don't let the weird name fool you. This gray has moody undertones of mauve and brown that make it a rich, warm hue that offsets the pale notes of sage green.
Off-Black by Farrow & Ball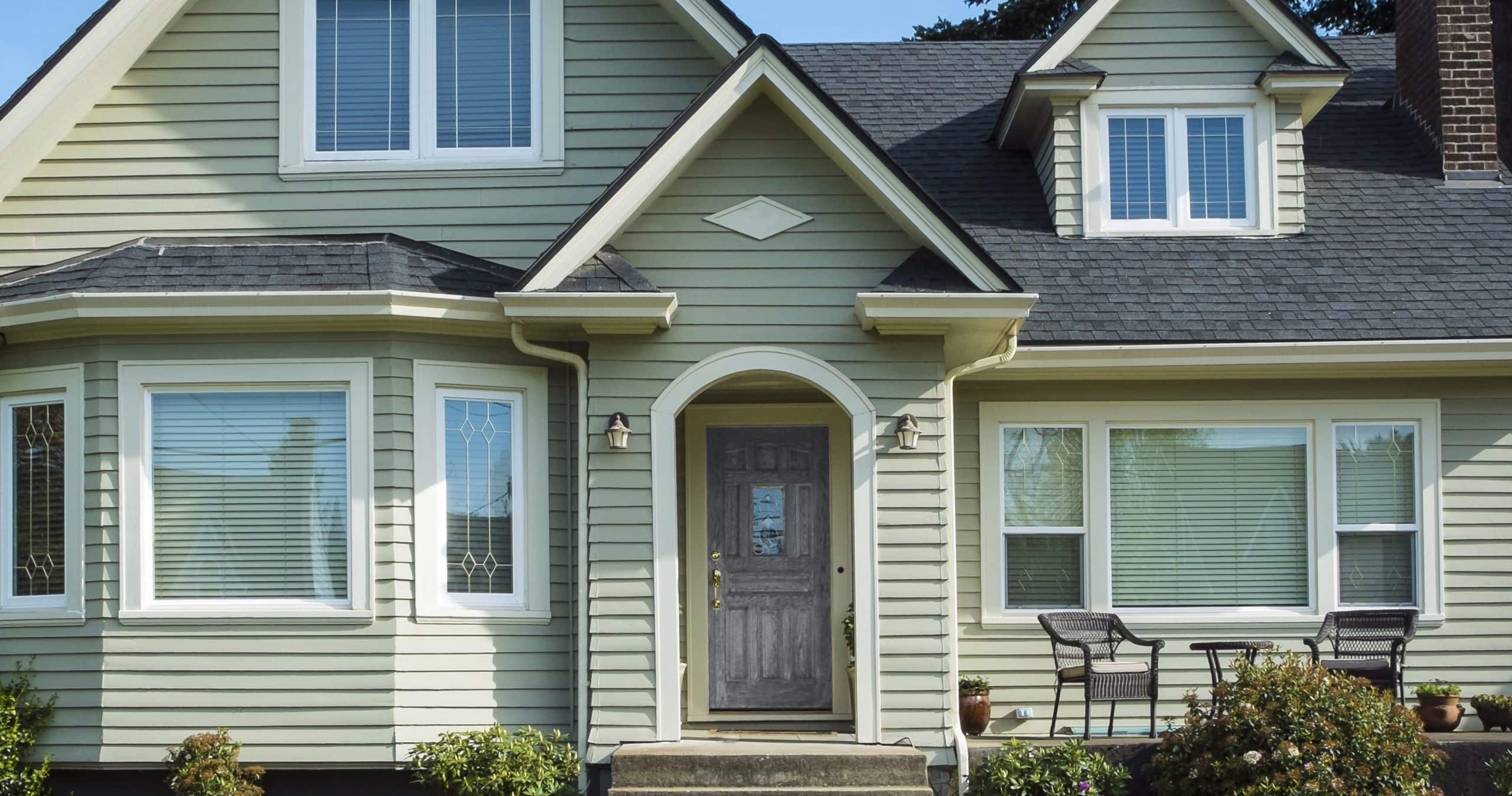 Black is always a fantastic and timeless color choice for front doors, no matter the color of your home. But when you pair a soft black, like Farrow & Ball's Off-Black, with a house painted green, you get an elegant, natural-inspired look.
Black is a color that will look as good now as it would in ten to fifteen years, making it a fantastic choice for the shade of the door. To balance the design of a sage green house with a black door, pick a light-colored trim, like white or off-white.
Final Words
As this list shows, you have a lot of creative freedoms when it comes to what color door you can use with a sage green house. We've shown you fifteen colors, but there are plenty we didn't list.
Now that you've seen our favorites take a moment to tell us which one you liked the best.