Decorated Life is reader-supported. When you buy through links on our site, we may earn an affiliate commission. Learn More
What Color Sheets Go With a White Comforter?
A white comforter is one of the most popular options amongst homeowners. It brings a fresh, calm, and comforting vibe – while at the same time, playing versatile and luxurious. Generally, a white comforter can work with various styles and designs – from minimalist to Scandinavian, modern Farmhouse, modern, and rustic – this comforter can work one for all. So, are you looking to purchase it and are confused about what color sheets will go with a white comforter?
Don't worry – you're covered! A white comforter is quite easy to deal with. You have the option to drop any bold hues as a contrast or blend with subtle neutrals to pair perfectly with your white comforter. So, let's have a look at these 15 color sheets and take inspiration from them!
Steel Gray Sheet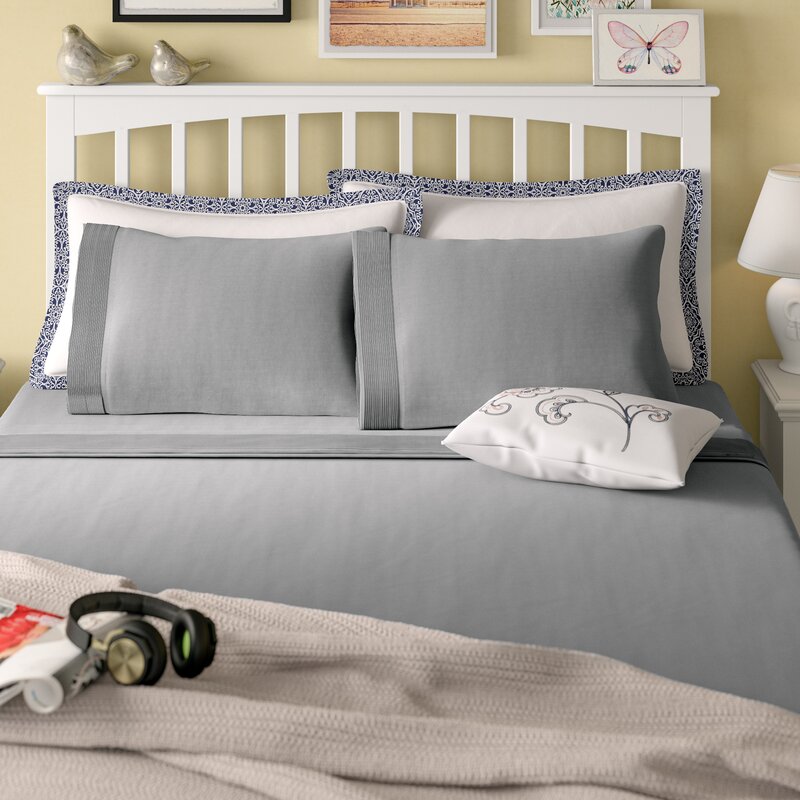 Gray is a great color option if you want to achieve a sleek modern and minimalist look. Generally, any shade of gray (from light to dark) will work with your white comforter – while easily blending seamlessly. This recommendation is a great idea if you don't admire a ton of contrasts and hues in your bedroom.
And just in case you want to play with a singular accent, gray and white will add a great base.
Light Brown Sheet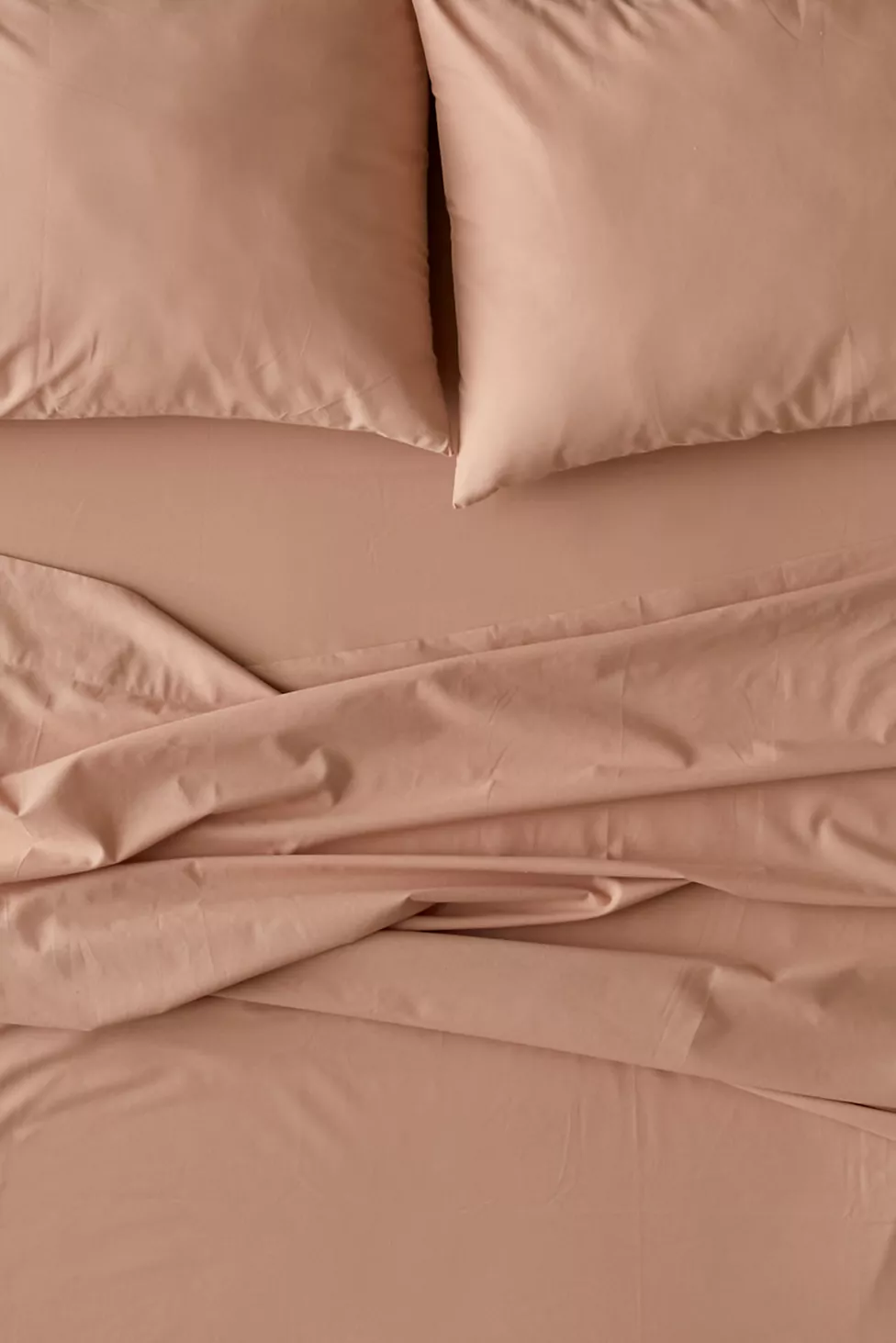 With your white comforter, a light brown sheet will absolutely contradict and stand out. Generally, this shade of brown is neither too loud to play harsh nor too subtle to underdo. Well, it offers just the right amount of balance and warmth in the room.
Moreover, this crisp cotton sheet has a breezy weave that plays perfectly for cozying up to any space. And don't forget, this soft duo is a perfect player for Japandi, Contemporary, and Farmhouse-style bedrooms.
Navy Printed Sheet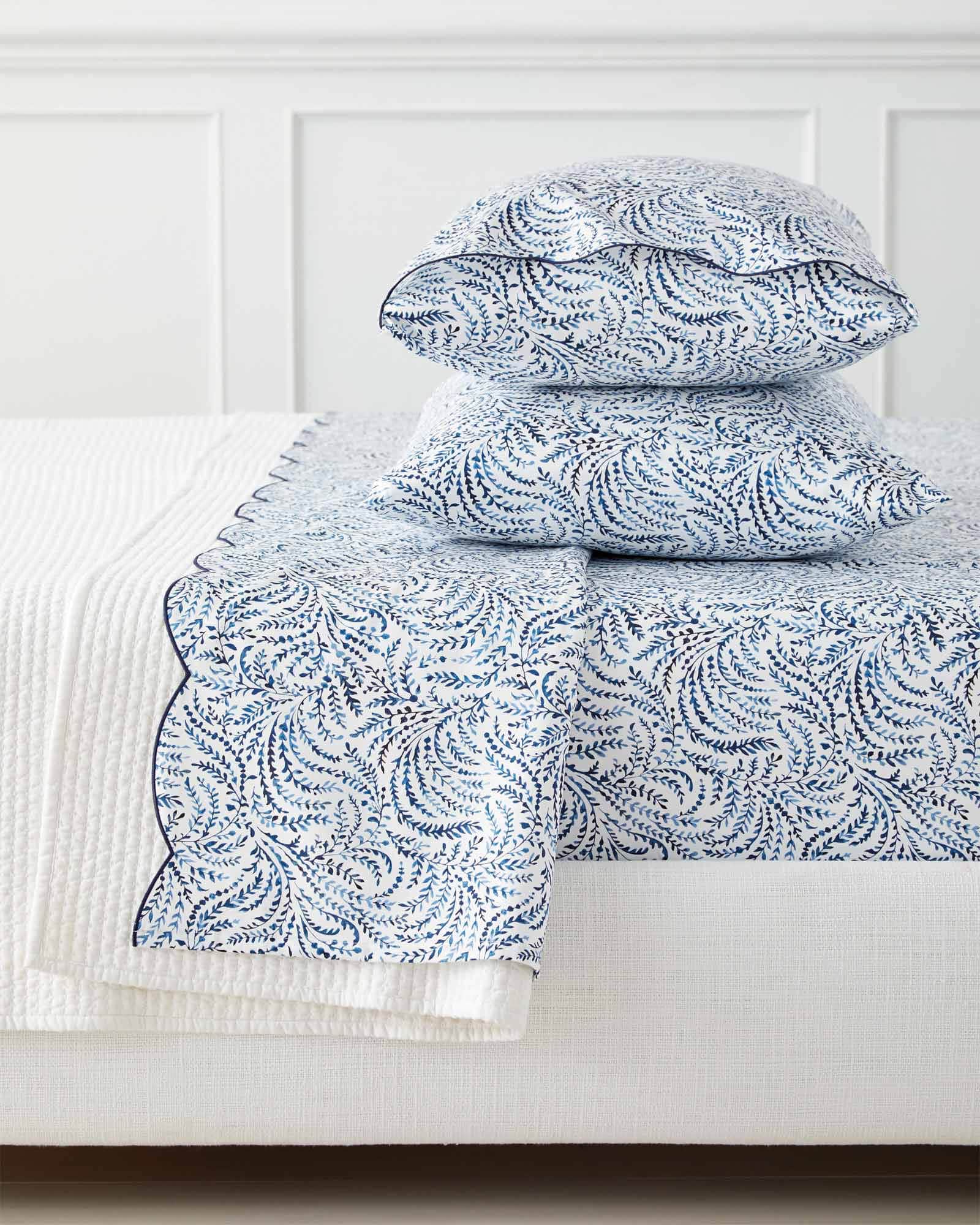 Do you want a coastal vibe in your bedroom? Well, this navy botanical printed sheet is a great way to introduce a distinctive and gorgeous feel indoors. It tends to exhibit a calm and composed feel – while giving that sense of depth and character.
Well, this beautiful bedding is all you want. And especially with your white bedding, these fresh pairs of sheets will be absolutely flawless.
Soft Pink Sheets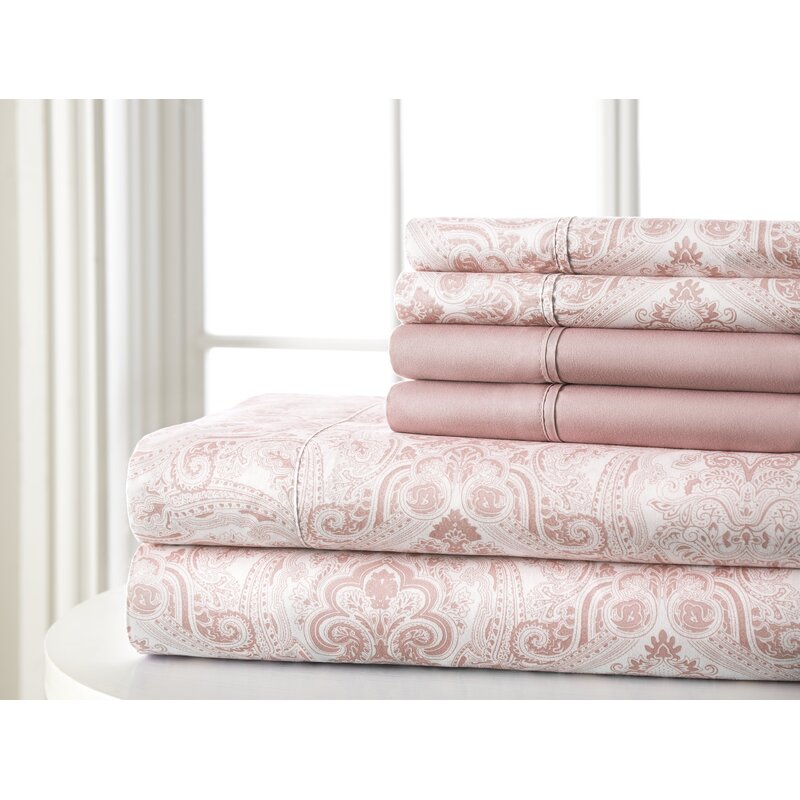 Soft pink is a perfect option to pair with your white comforter if you want to achieve a light, spacious, and airy look. This is also a great choice if you have a Shabby Chic-style bedroom – and especially for your baby daughter, this color sheet is all you need.
However, note that it can be too feminine at times. And that's why you have the opportunity to add shades of deep blue, pale yellow, and sage green to pop a contrast.
Maroon Sheet Set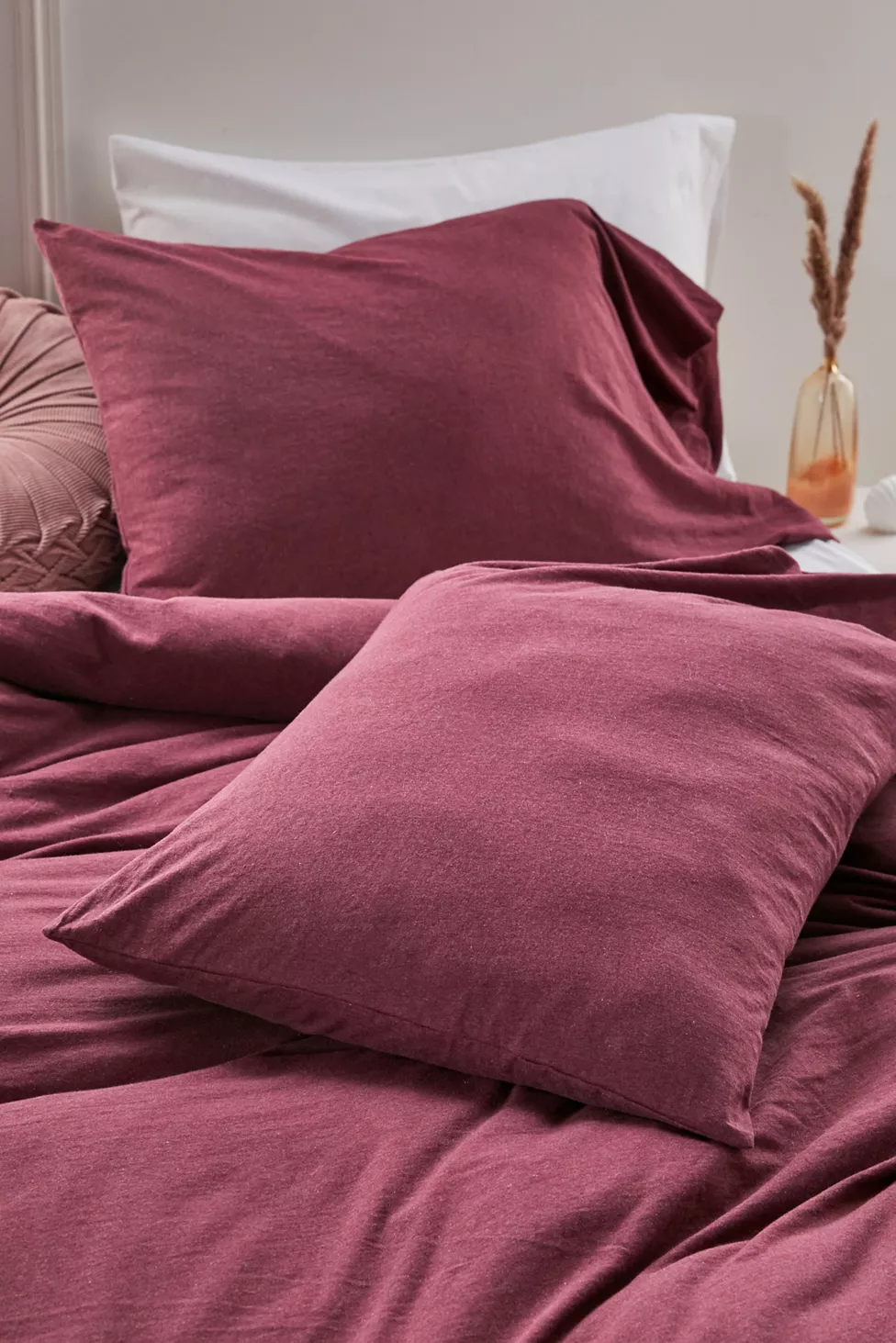 Looking to add a romantic and bold touch to your bedroom? This set of maroon sheets will undeniably play stark, eye-catchy, and ultimately quirky and formal. Believe it or not, you will never be disappointed and would always cherish the feel and look of this rich color.
Secondly, you can further add gray throw pillows to add a subtle base to your bedding. Yes, this overall duo is something to look forward to!
Pure Organic White Sheets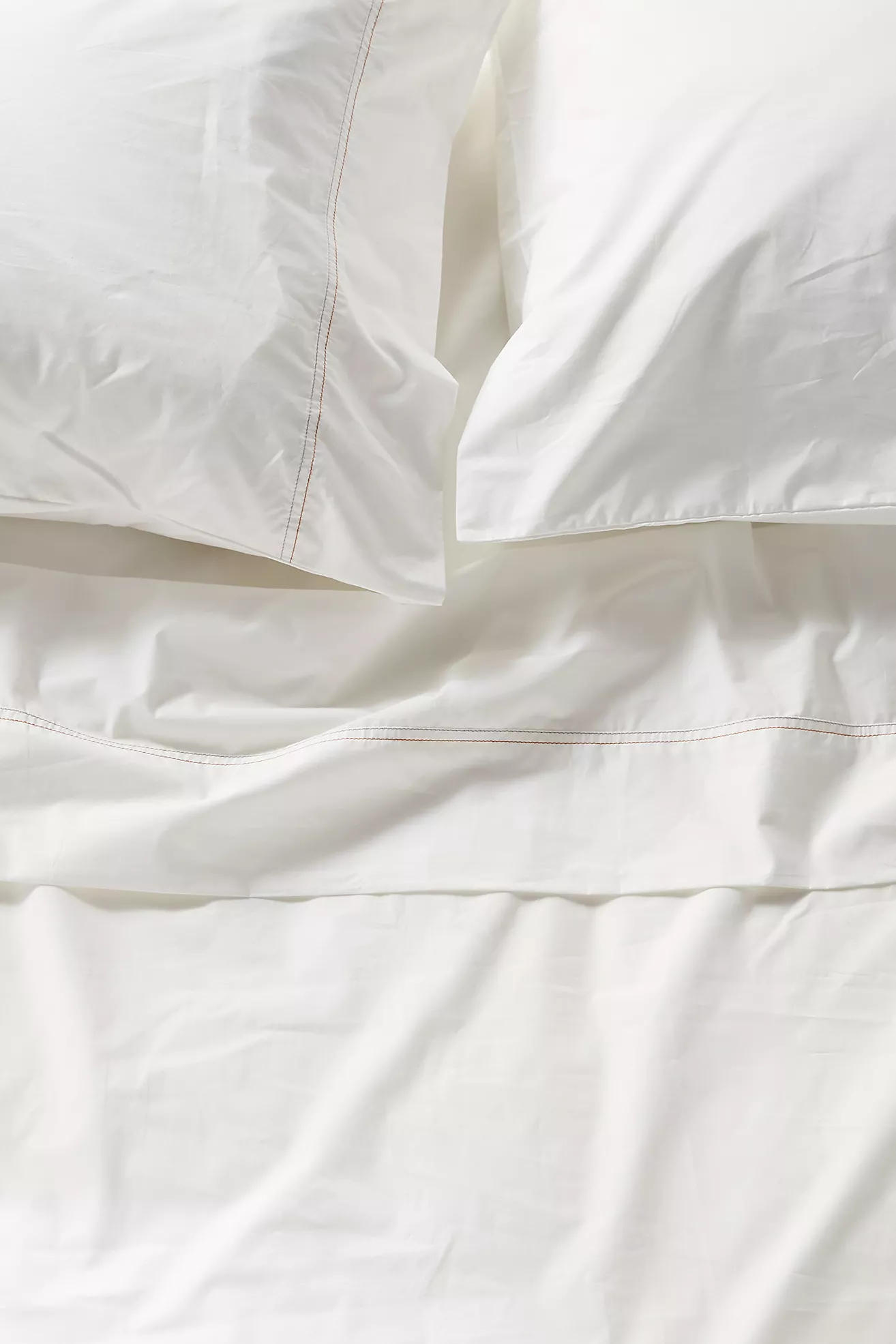 A combination of white sheets with a white comforter is classic and will never go out of style. For a clean, simple, and minimalist look – this duo is something to look forward to! However, you must ensure that the white in your sheets should exactly match the white of your comforter. (To avoid any mismatch)
Furthermore, the cool and crisp feel of these sheets will transform your bedroom into a sanctuary. And since it's eco-conscious, you must get your hands on it!
Floral Sheet Set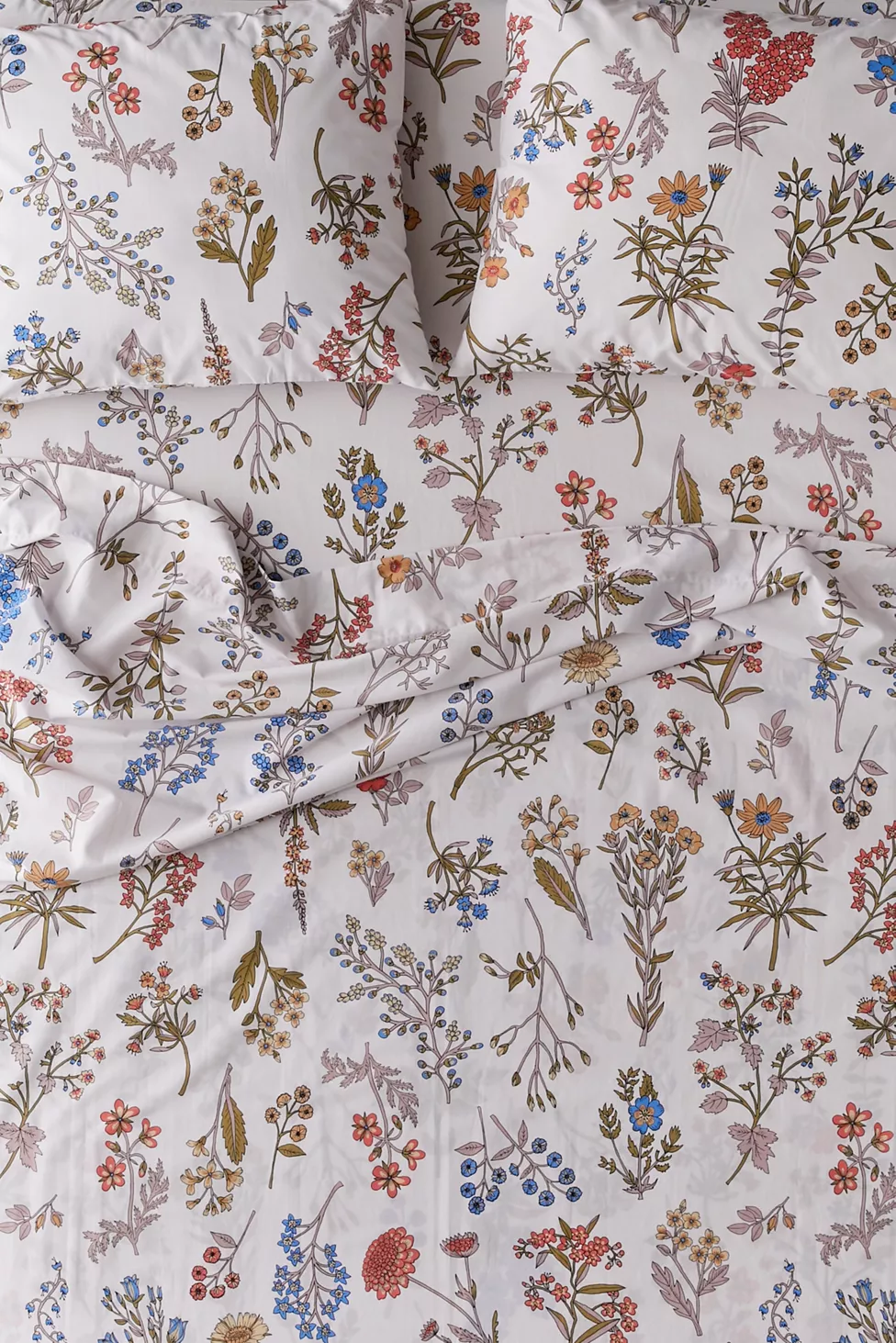 If bold and solid hues are too monotonous for you, it's time to switch to intriguing patterns like florals. Yes, they have the potential to add cheerful and fun-loving vibes while at the same time, bringing a refreshing and natural vibe.
And since the base is white, the overall palette doesn't play too loud. Yes, this color sheet will equally make your room feel airy and light.
Navy Blue Sheet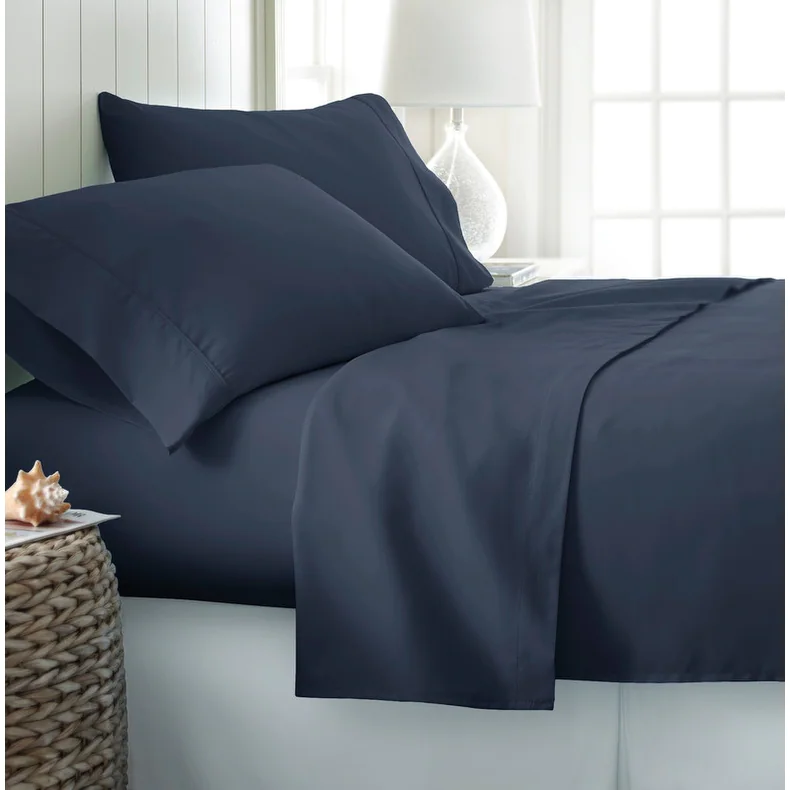 Highly recommended for modern and contemporary interior design styles, this navy blue sheet is a great antimicrobial and hypoallergenic option for you and your family. Since it's made of plush, breathable microfiber polyester – it offers a soft touch, which makes a great wellness benefit in the long run.
Talking about the palette, from electric and royal to icy and navy blue – any shade of blue color sheet will go with your white comforter.
Light Gray Sheet Set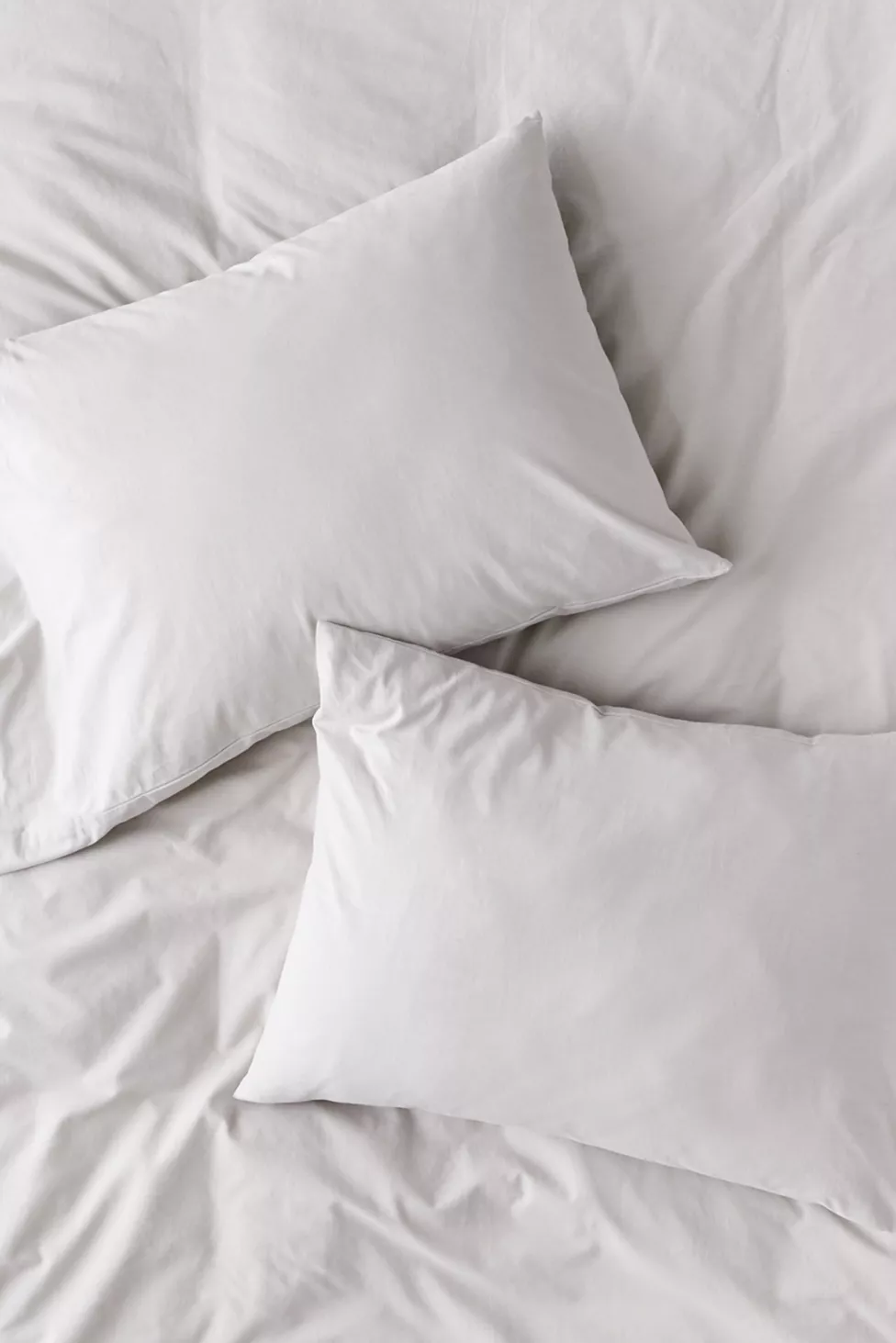 Want a clean and sleek look while avoiding a pop of hue? Well, a light gray sheet is a great option for you. Made of 100% cotton, it feels absolutely soft, plush, and luxuriously rich. Especially for interior design styles like Scandinavian, minimalist, modern, and contemporary – this soothing duo is probably all you need!
On the other hand, almost any shade of gray will work with your white comforter. You can also add details and patterns on your decorative accents where this gray will play a perfect base.
Ochre Block-Printed Sheet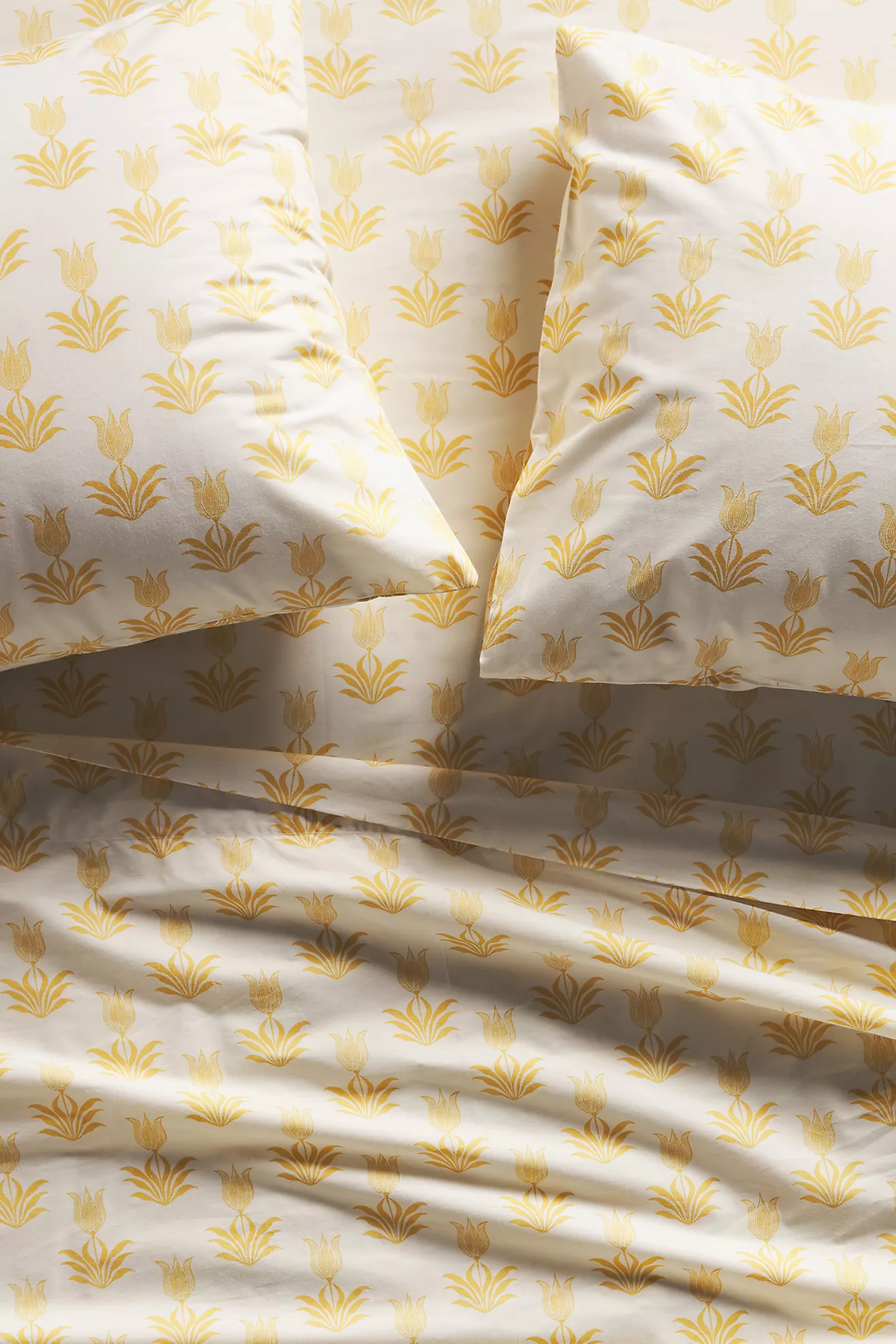 Hand-block printed with a motif, this sheet features a beautiful array of floral patterns with a solid off-white base to create an utmost eye-catchy and vivid appeal. It tends to make the room feel livelier, happier, welcoming, and quite enchanting. Yes, shades of yellow truly have power!
To further enhance the palette, you must add a bold ochre throw pillow to add a statement of boldness.
Rose Checkerboard Sheet Set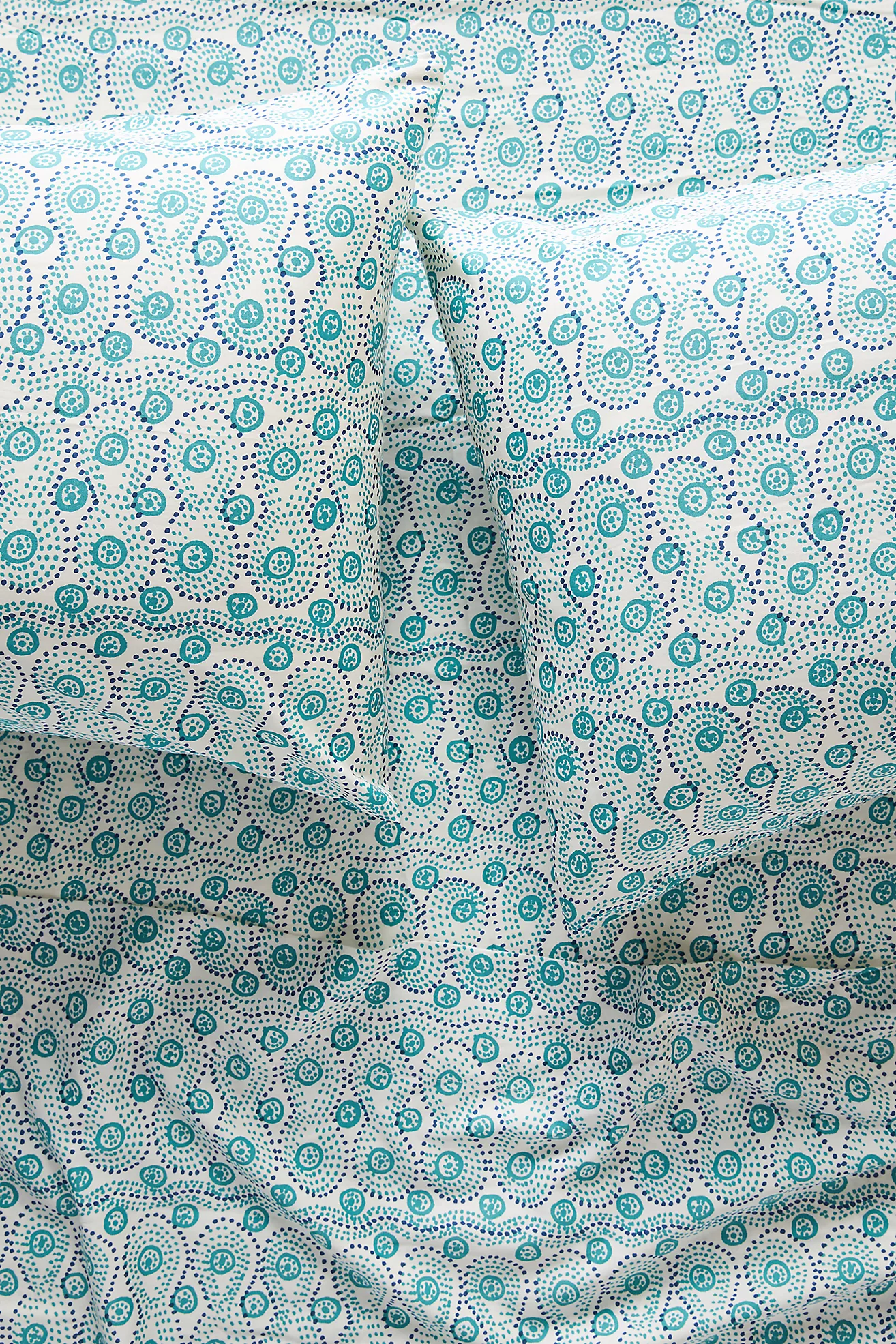 Do you have a knack for checkerboard or other likewise geometric patterns? If yes, this sheet set is all set to bring a lively and dramatic feel to the room. You wouldn't be bored of this pattern – also, ensure to not incorporate any other pattern in the bedroom when you have this on board.
At the same time, this rose sheet set will perfectly go with your white comforter. So, don't hold back and let this sheet play gorgeous in your room.
Teal Printed Sheet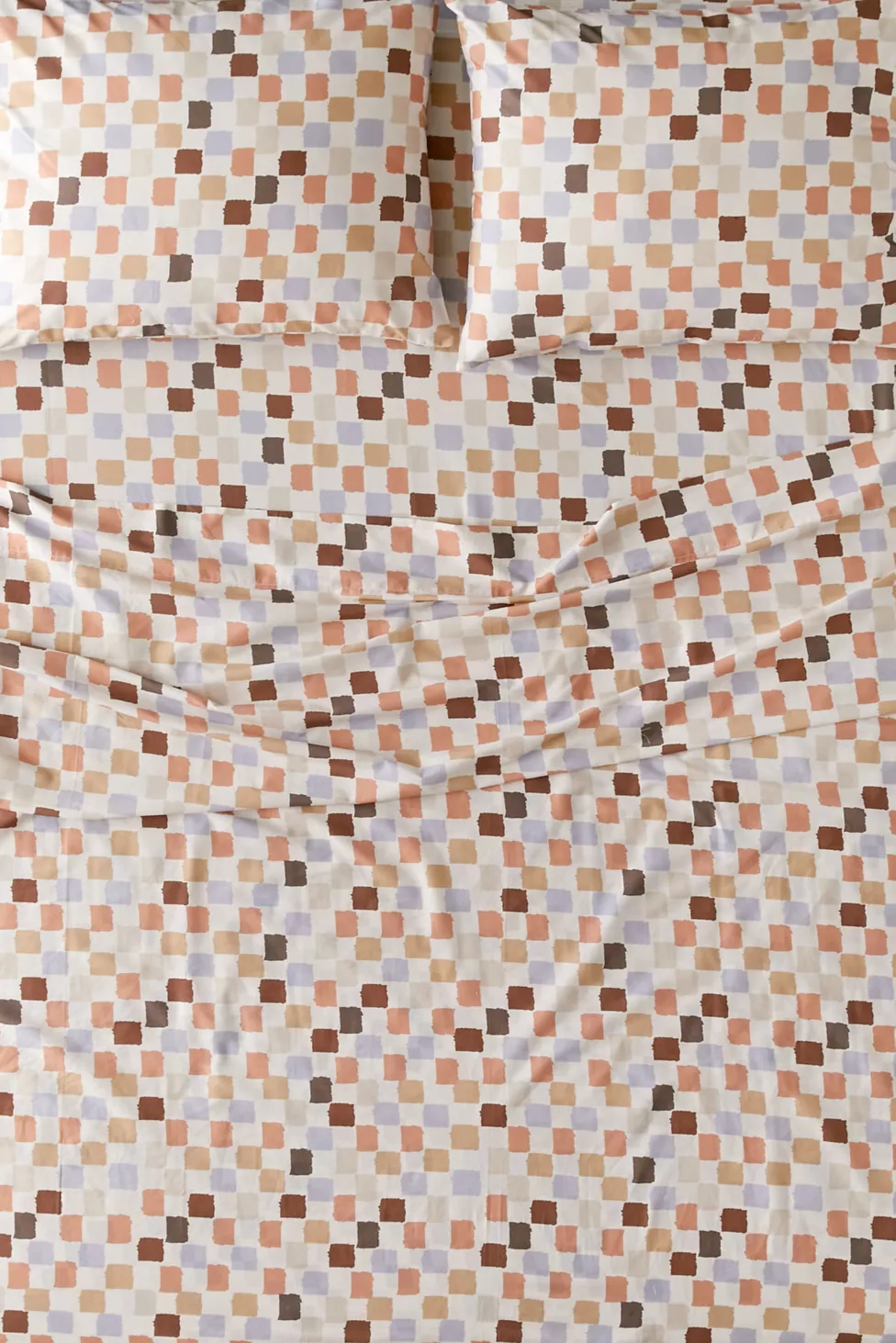 It's time to invite patterns and poise into your bedroom retreat! Offering a sumptuously soft foundation and luxurious drape, it's ready to be layered, loved, and lived in during any season. And don't forget, the teal prints on the sheet will absolutely go with your white comforter.
Moreover, you can infuse this duo in modern as well as traditional-style bedroom backdrops. Yes, that will play flawlessly!
Light Blue Sheet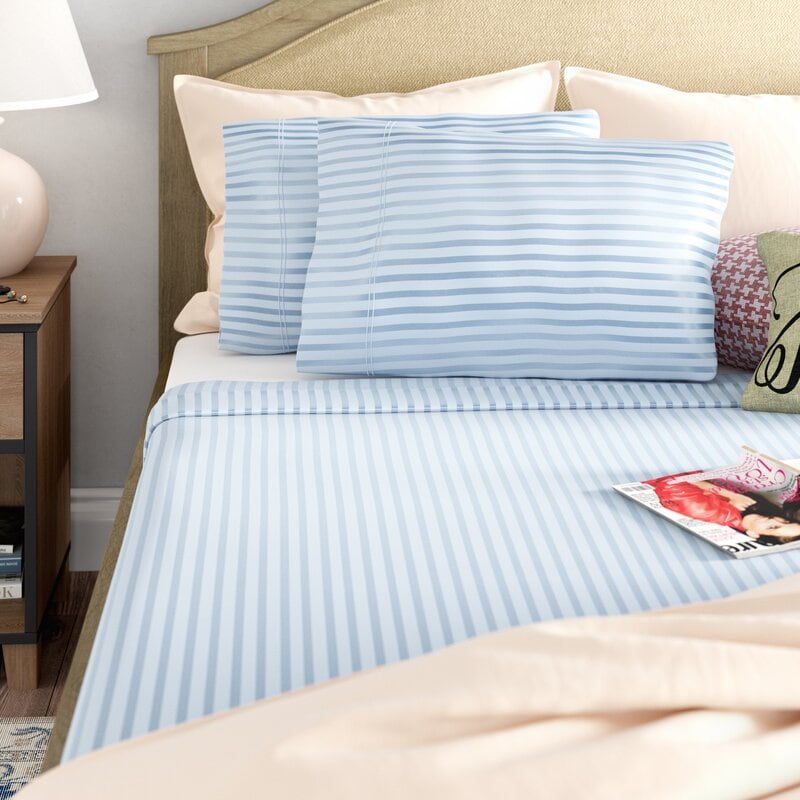 Light blue is another calm and soothing shade that works well with your white comforter. It also tends to imbibe a cool and relaxed vibe – hence, making an airy and breezy option in the coastal interior design bedrooms.
Made of 100% cotton, this sheet is not only comfortable and breathable but also can add up to your bedroom retreat. And don't forget the stripes that add a little drama to the overall panorama!
Sand Sheet Set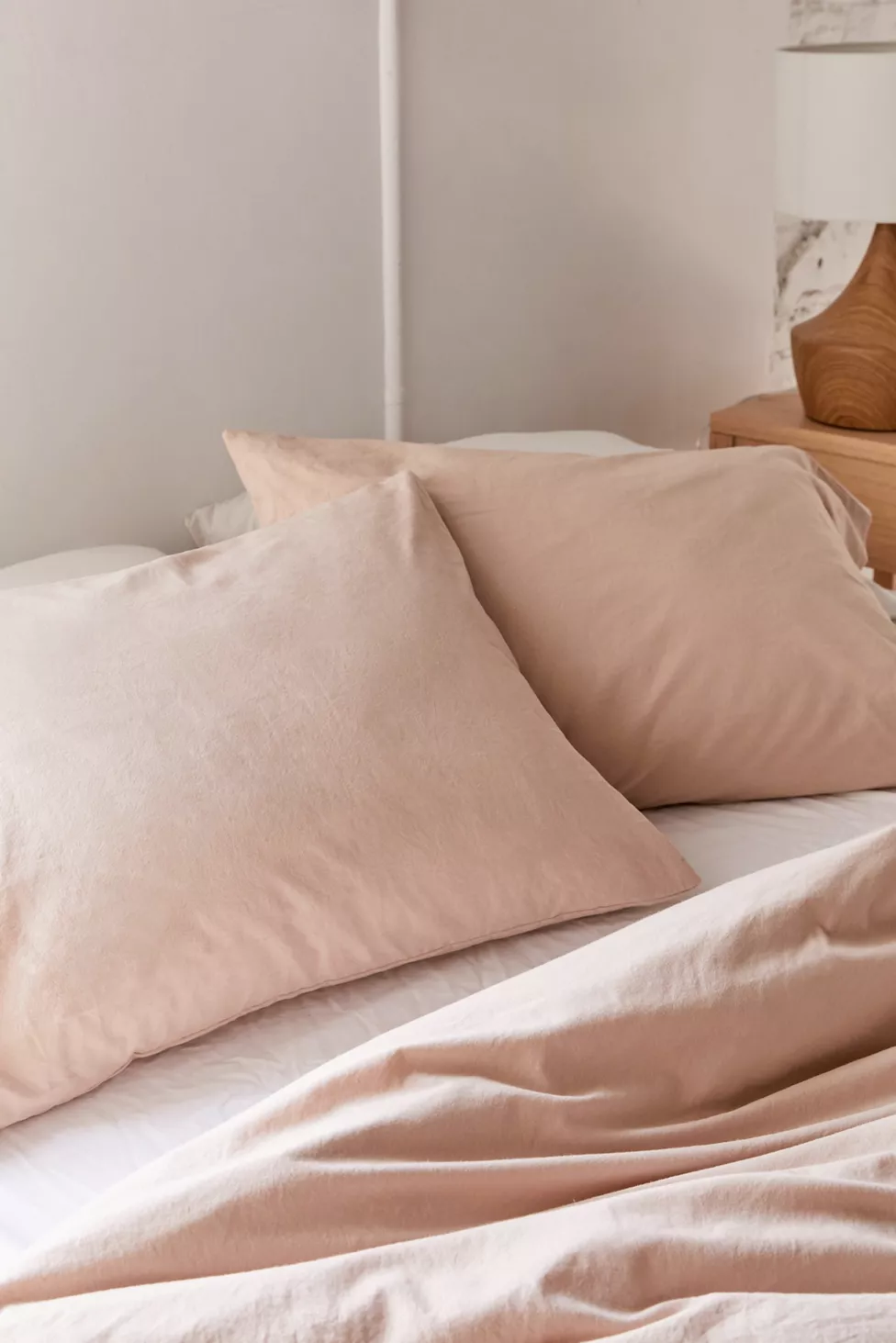 Another neutral color to pair with your white comforter is taupe, sand, or tan. This is a lighter tone of brown that seamlessly blends with the overall panorama to create a warm and welcoming experience.
Generally, this combination works well with Japandi, contemporary, bohemian, and even French Country interior design styles. Secondly, you must remember to ignore dark browns since that can be too harsh!
Multi-Hued Printed Sheet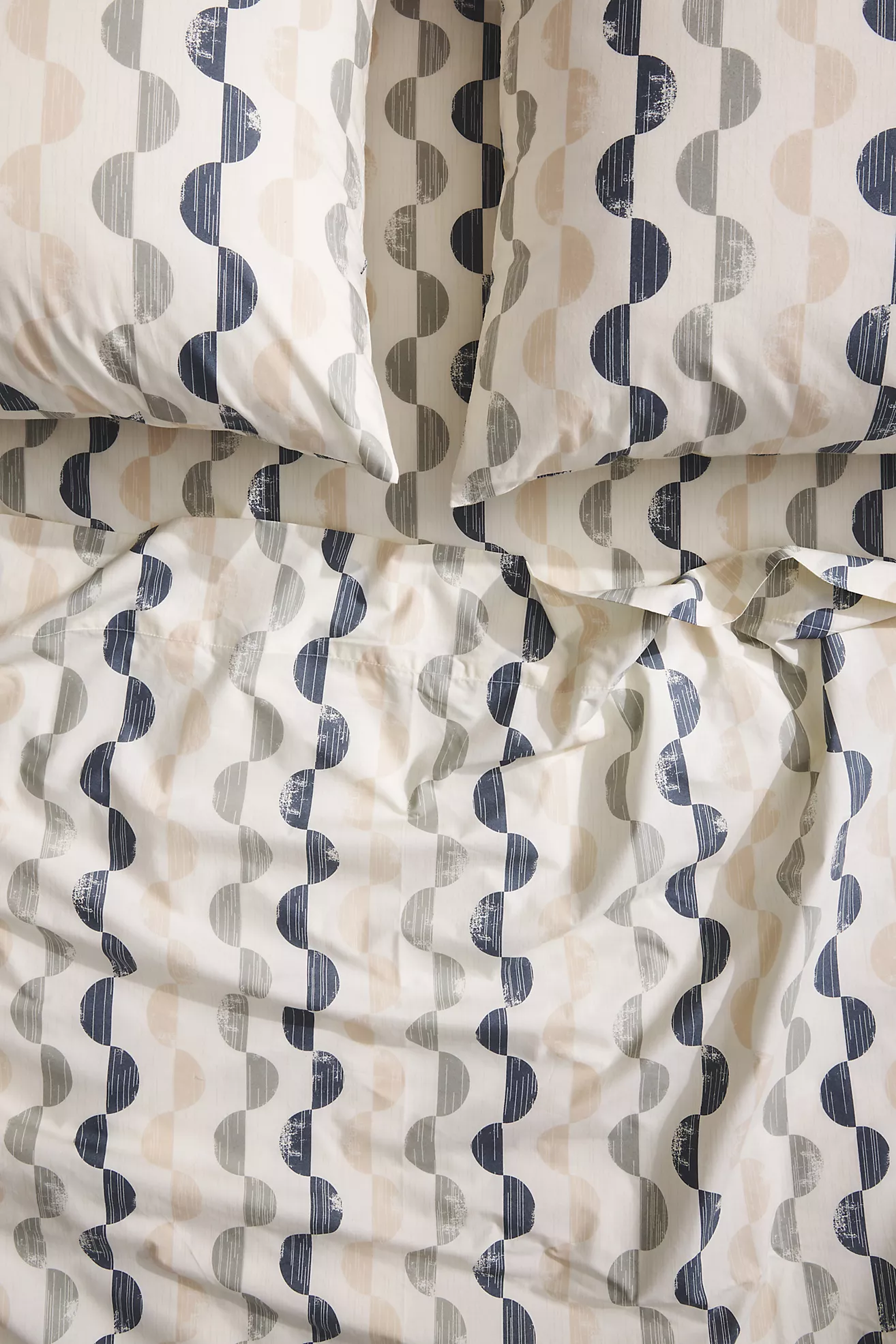 You can never go wrong with this exclusive pattern. So, if a simple and clean white comforter is too boring, you might as well pick a printed sheet that adds depth and drama. This sheet also plays a perfect foundation in your bedroom.
Secondly, you can use this sheet in Mid-Century Modern, contemporary, and coastal-style bedrooms. And with a white base, it plays totally airy and light!
Summing It Up
A white comforter is the most timeless and versatile option to have! And that's why you can easily decorate and redecorate without any limitations. So, is it easier for you to pick a sheet color with your white comforter? Do let me know your thoughts in the comments below!