Window Seat Bench Ideas for a Chic Interior Look
What is it about window seat benches that makes them so special? For most homeowners, they are a treasured nook that provides a zen escape from mundane activities. They're made for unwinding, whether it's for a nap after lunch, curling up with your favorite book on the weekends, or watching the rain patter against your window.
Add a couple of throw pillows and a fuzzy blanket, and they become one of your favorite spaces in the house, brimming with coziness and security.
Aside from the obvious aesthetic benefits, these spaces also offer a bounty of storage. A simple stowaway under a window seat bench can be a lifesaver for space-constrained homes, accommodating everything from household knick-knacks to children's toys and books.
So if you're sold on this concept and fancy a cozy window nook for yourself, we have a ton of ideas to help you out!
No-curtain Minimalist Window Benches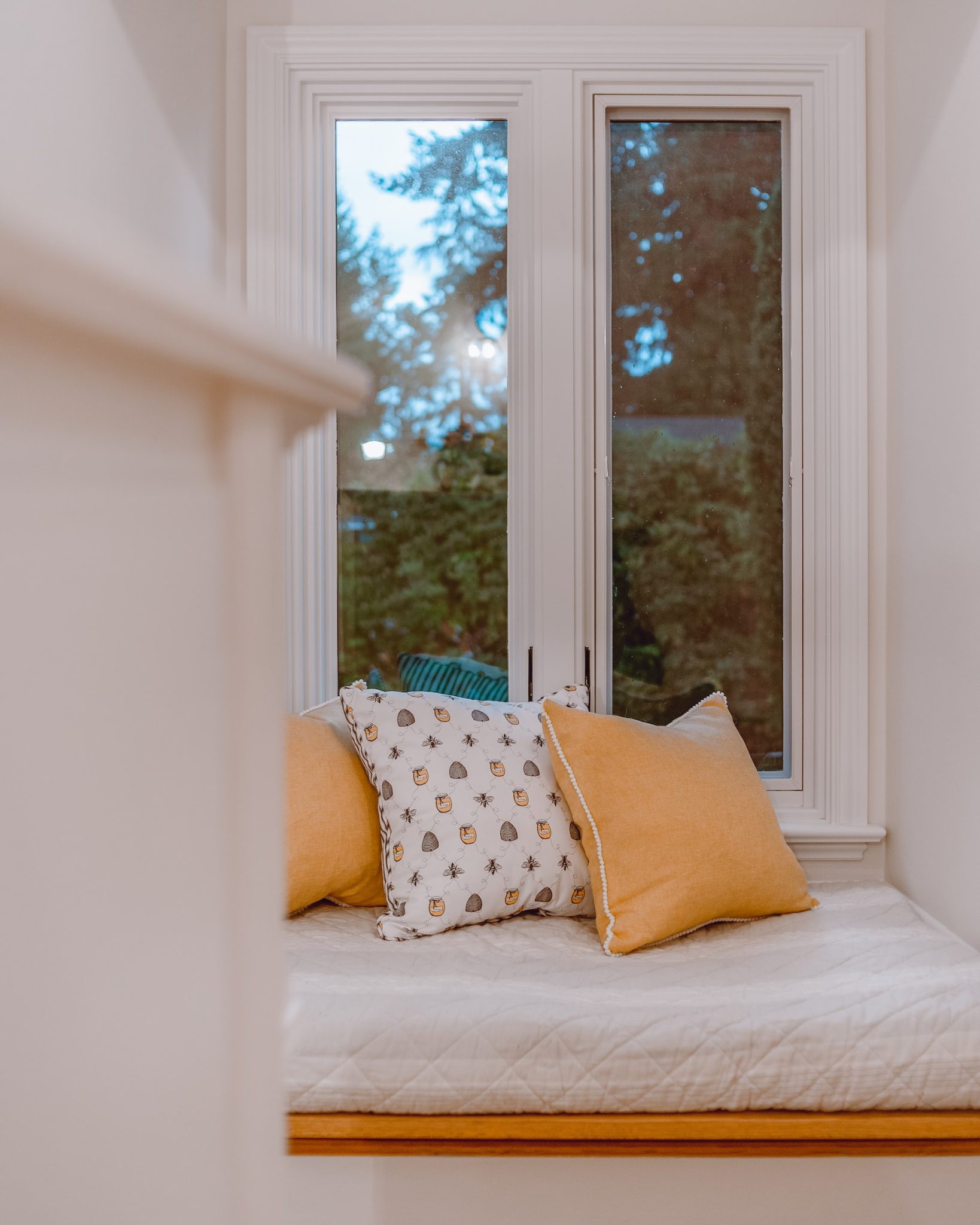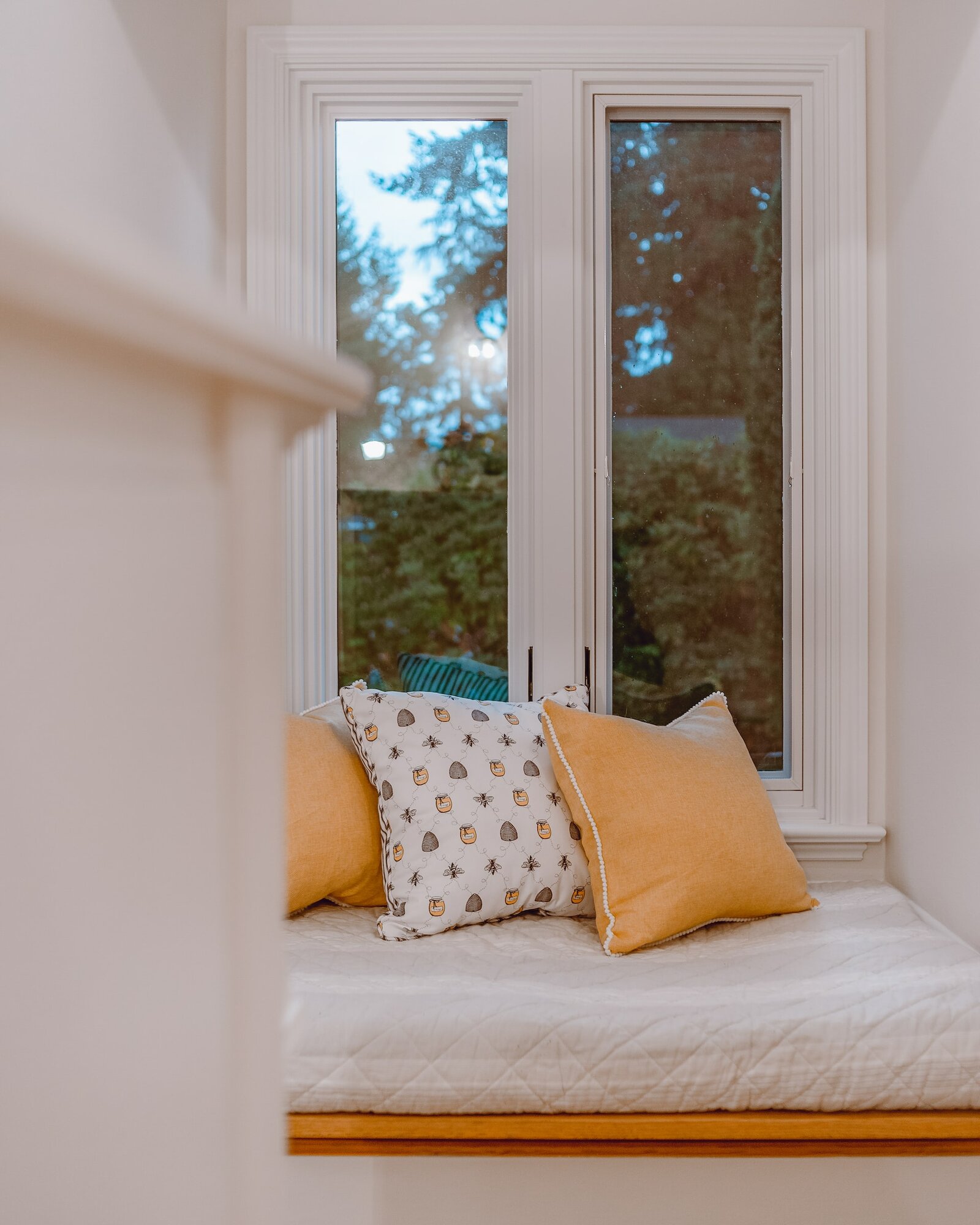 Enjoy a clutter-free minimalist window seat bench in your living room that doesn't detract from the view. This kind of built-in window seat bench works best without the interference of curtains, allowing ample natural light to flood the room. The windows can be painted white to maximize visual space.
The window bench can be a standalone nook without adjacent shelves so that it draws focus to this space. Include a hidden lower storage cabinet with sliding doors or pull-out drawers for linens, cushion covers, or extraneous living room items.
To balance out the austere look, add a slew of patterned pillows, a soft blanket, and a cozy foot rug. This type of space is not only comfortable, but it also serves a practical purpose in the living room, particularly for small gatherings and parties.
Daybed in the Home Office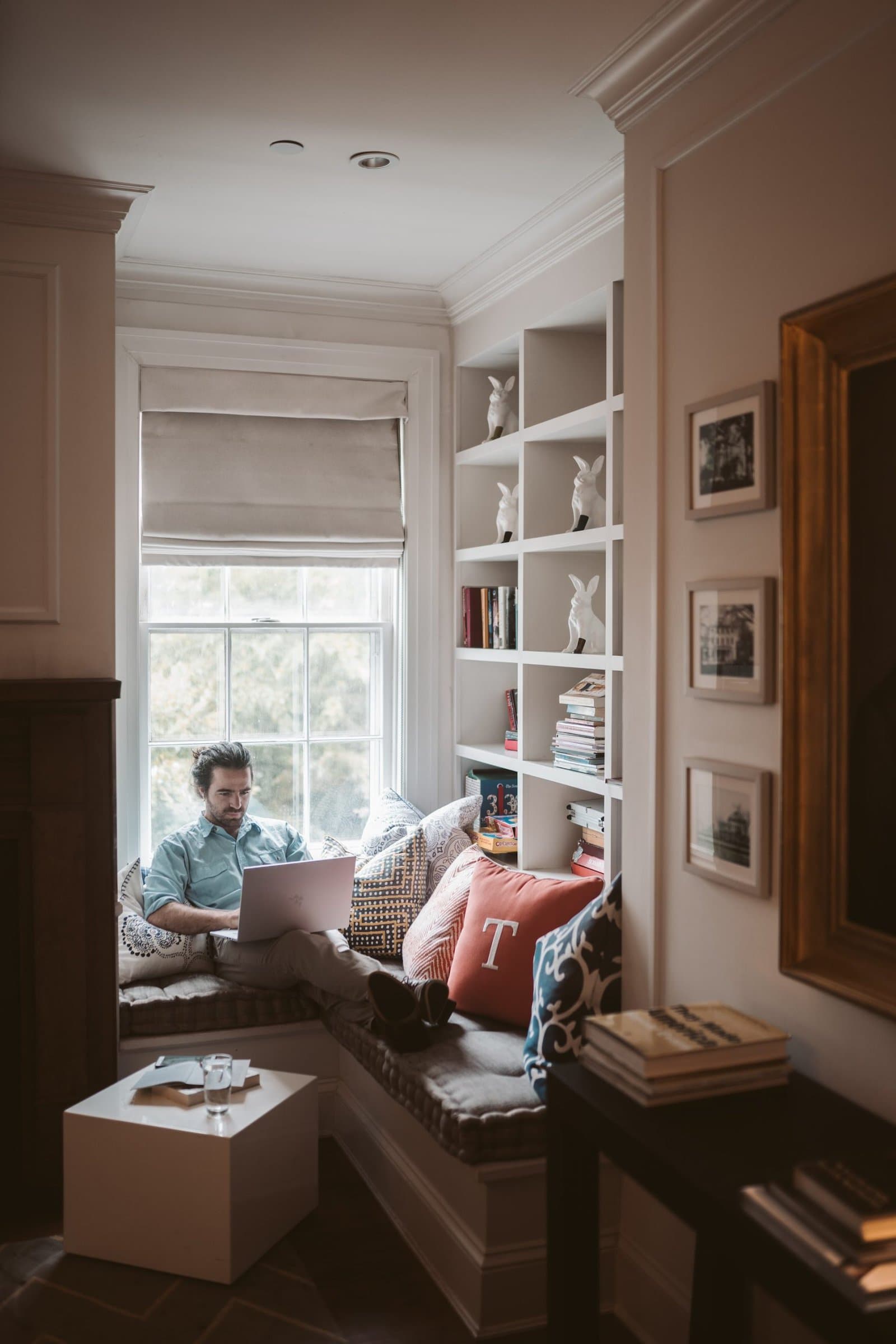 Who says your home office can't have a small nook where you can relax? Add a cozy daybed under your window to break up the monotony of an austere home office. Decorate this nook with items that will help you relax and unwind, such as your favorite books, a piece of artwork, or a wind chime.
If possible, use calming color themes such as powder blue, mint green, or soft whites that distinguish this as a spot for de-stressing. Add soft, tufted cushions that you can retreat to in the middle of the workday for a cup of coffee, a power nap, or to use as a problem-solving alcove.
You can also use the space around and under the window seat to declutter your workspace by storing work-related items (files, folders, stationery, books) that you don't need right away.
Wraparound Shelves for a Cozy Nook
Enhance the focus and coziness around your window seat bench by flanking it with floor-to-ceiling open shelves where you can place decor items. Extend this theme to the lower half of your window seat bench, which can also serve as a display shelf or storage space.
This will aesthetically frame your window nook and make it a focal point that draws attention to the view outside the window. To maximize the illusion of space and make it appear more airy and inviting, paint this space, including the adjacent shelves, in light tones such as white, beige, baby blue, or parmesan yellow.
Niche Wall Window Bench
This kind of window bench works perfectly if you have a dedicated home library corner. A built-in loveseat-style bench nudged up to the window provides the ideal setting for curling up with a book. This type of window bench would be similar to a niche in the wall, complete with an arched wall frame to create the illusion of a separate room.
The upholstered loveseat under the window can have soft bolster pillows and a set of open shelves at the end of the seat to place books and other curios. A night lamp mounted on the wall adjoining the window completes the perfect reader's set-up, especially if you want to read into the night without disturbing anyone.
Cozy Attic Window Nook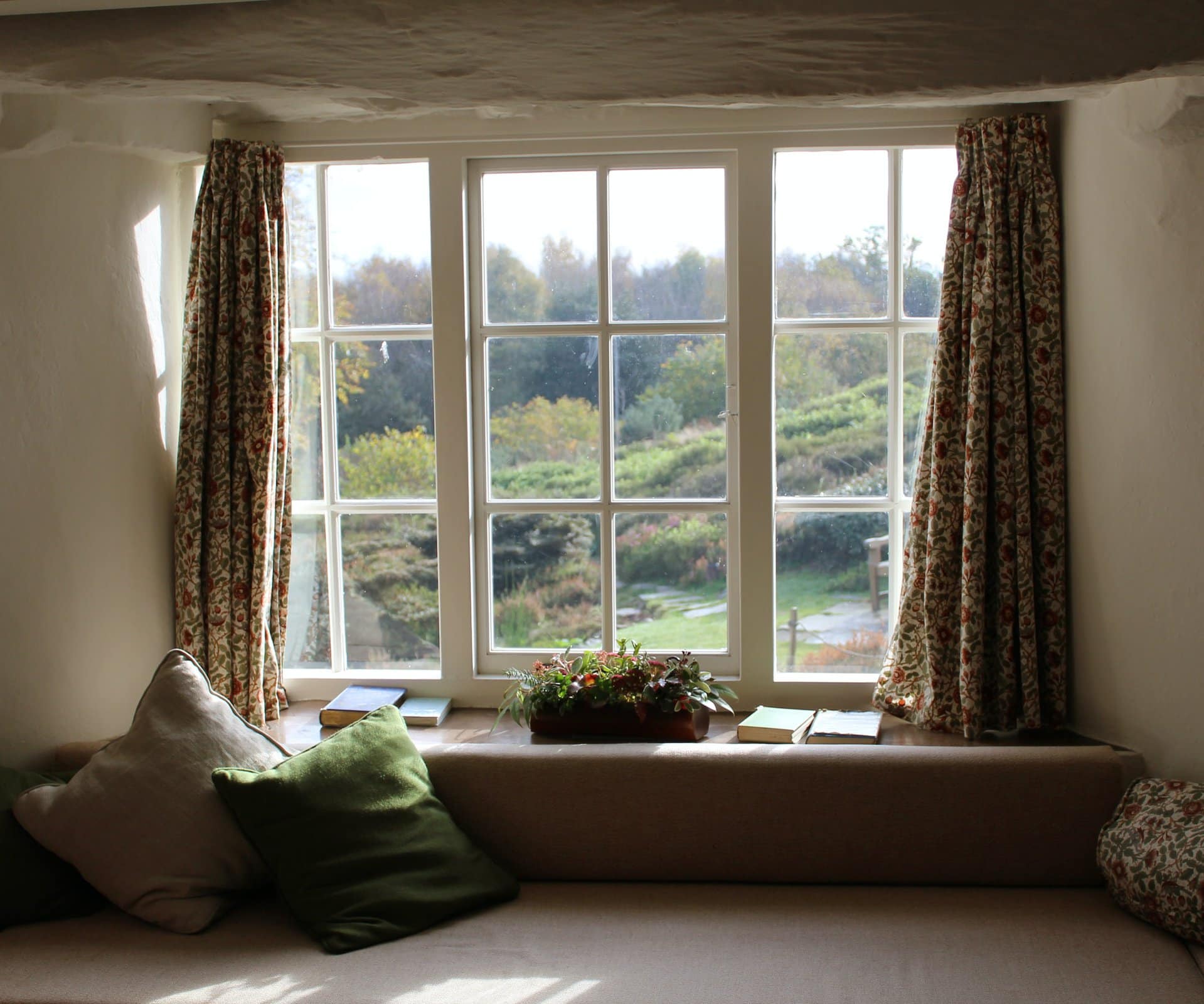 Attic windows have their own unique charm and mystery. Adding a window bench to your attic windows is a great way to carve a private space in your home where you can relax (your own little ivory tower, if you will!).
It can also be the ideal spot for romantic rendezvous and date nights, a nifty lounging corner for lazy days, and a heavenly reading nook on rainy or snowy days.
You can glam it up with heavy-set embossed curtains, a vintage side table for scented candles and a flower vase, and a fuzzy blanket for a quick catnap. You can also keep it simple and organized with a few pillows and flowy white curtains, as well as stacked books and decor items beneath an open bench.
If you intend to use this space for storage, adding a lower bench storage cabinet can be a great way to both spruce up and declutter your attic space.
Bedroom Window Nook
A window seat bench in the bedroom is an ingenious way to maximize space and compartmentalize it for multiple functions. One is a functional bed space that you use for rest, and the other is a charming retreat reserved for daytime activities.
This idea works really well for spacious bedrooms that have a glaring empty space near the window. If you have a large window frame, you can place a chaise longue-style sofa or a long bench for a streamlined look.
This bench can be used for a variety of purposes, such as displaying indoor plants, books, and other decor items, or simply as a daytime lounging nook. Combine these items with throw pillows and a snuggly blanket that complements the rest of your bedroom decor.
Breakfast Alcove in the Kitchen
Have you considered converting your large kitchen into a dining room alcove where you can enjoy semi-alfresco reunion meals with your family? Consider a window-nested alcove instead of a traditional dining table setup to invite color and warmth into your functional kitchen.
Make use of that corner window by installing a long window seat bench with pillows. You can position a breakfast table near the window seat for family dinners, lunches, and brunches.
The great thing about window benches is that they have plenty of storage space, so you can stow away a third of your extraneous kitchen appliances and other sundries in the window seat storage.
Vintage Ensconced Window Seat
By adding vintage touches to your window seating area, you can create a rustic space that is full of nostalgia and simplicity. The window seat bench can fit snugly in a nook wallpapered with charming vintage patterns and decorated with handmade items that depict warmth.
Consider displaying antique items on the shelves, such as oil paintings, ornate candlesticks, or even a chandelier suspended from the ceiling above the window bench.
You can recreate this elegant vintage effect in children's bedrooms by using rose or lavender wallpaper to create a snug reading nook for your child.
Book Corner AKA Reading Nook
It's amazing how a simple corner window seat can be transformed into a dedicated reading space. Building a cozy alcove with side walls that include bookshelves is one of the most beautiful ways to spruce up window space.
The lower end of the window bench can accommodate a drawer for storing linens, blankets and throw pillows when they're not in use.
Alternatively, you could build floating shelves on the walls adjacent to the windows to store your books, allowing your window seat to fit snugly between them.
Mudroom/Entryway Window Seat
Window seats are excellent additions to utilitarian areas of the home such as the laundry room, mudroom, or entryway. Because these functional areas often tend to have unused spaces, why not pick a corner and add a window seat bench for some color and comfort?
A window seat near the entryway is a comfortable place to rest while taking off or putting on your shoes. It also provides a convenient place to rest your feet as soon as you enter the house or to place your groceries or market haul.
Finally, it has an aesthetic advantage in terms of providing your guests with a charming glimpse of your home, which sets the tone for the interior decor.
While these are some ideas for decorating your window seat bench, below are a few more pointers to help you get it right.
Choosing the Right Upholstery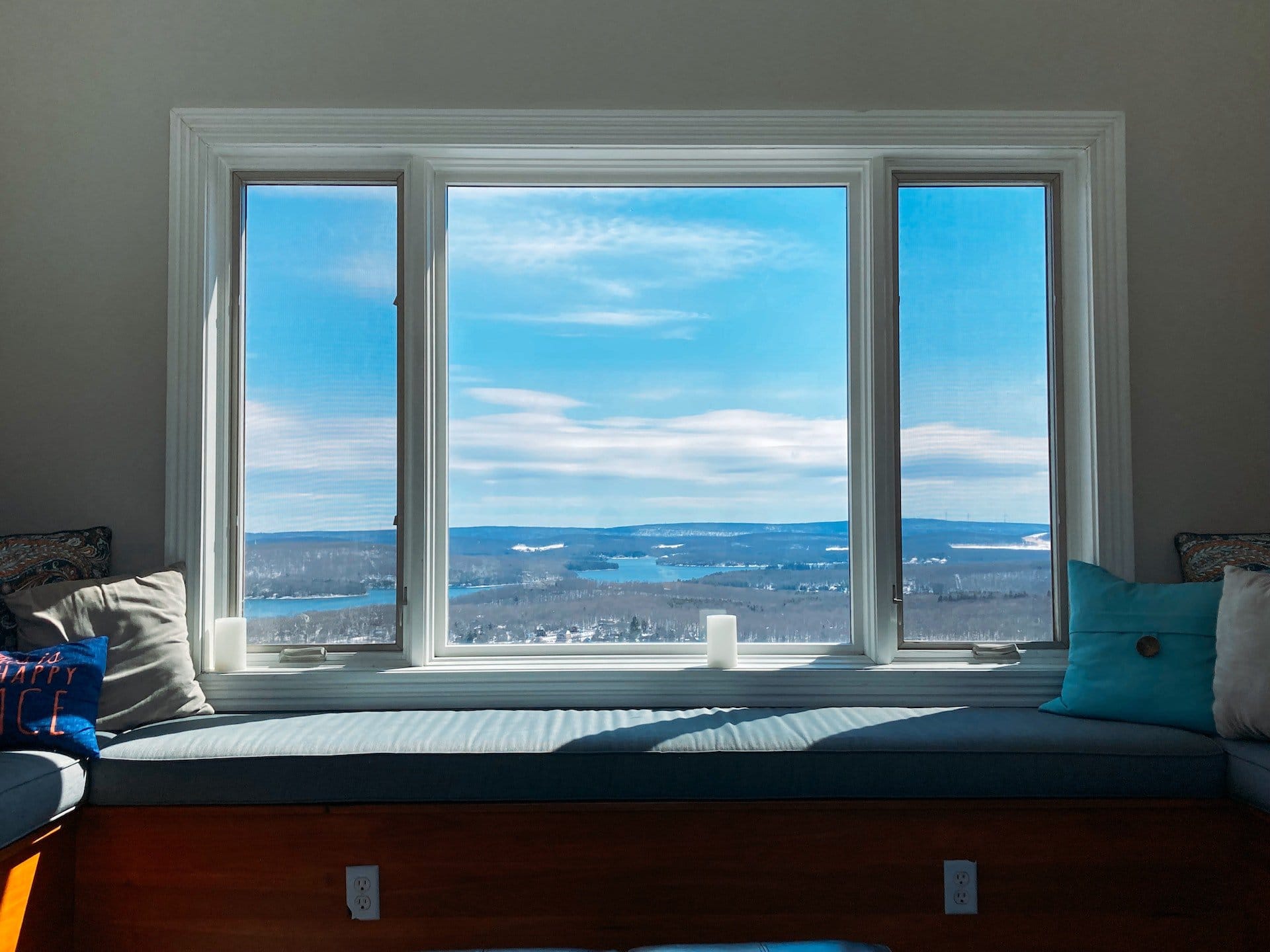 We obviously want to prioritize aesthetics when selecting the upholstery for window seats. However, keep in mind that this area of your home gets a lot of sun during the day, which can cause your upholstery to fade quickly.
We recommend using colorfast fabrics that won't be bleached by sunlight. You should also consider light vs. dark fabrics based on the season, as darker fabrics are notorious for trapping heat.
Pick the Right View
Your home may have many windows, but which one provides the best view? Window seat treatment is a significant commitment, so keep in mind that this is the view you'll have to live with once it's in place.
Take an informal tour of your house and decide which view you prefer or which one calms you the most. You may also want to consider privacy issues. For example, you may not want a view where another home is blocking your window or where a cluster of homes can see directly into your window.
Add Storage Options
Make storage provisions when building your window seat bench, because you will need it at some point. There are many less obvious ways to accomplish this, such as concealing it at the bottom of the seat or fashioning pull-out drawers within the seat.
Lighting Arrangements
You may also want to include some ambient lighting within the nook you've created to draw attention to it at night or if you enjoy reading in this area. There are numerous lighting options available, including votive candles, small lamps, fairy lights, and even built-in ceiling lights that can create a cozy atmosphere.
Curtain Considerations
Given the use of this space and its overall function, most window seat benches may not complement the addition of curtains. You can then choose whether to keep the window curtain-free (privacy concerns aside) or to add blinds or shutters for convenience.
Final Words
With most people's lives becoming busier, window seat benches are regaining popularity as a charming element for everyday escape. The great thing about them is that they can fit into any room in your house that has a window.
To make the most of this nifty space, focus on the aesthetics and balance them with its storage capabilities. Once it's been set up, there's nothing like sinking into that window-side bench and unwinding to your heart's content!