10 Things I Hate About Christmas.. Where Do I Begin?
Christmas Really Tests Your Sanity
You start out all happy and cheery, singing Christmas carols, making Christmas cards, experimenting with some homemade Thank You gifts, then some weird kind of shift happens and suddenly you want nothing more than to be alone with great room service.
It's hard to know when the unraveling begins... but I have a theory these 10 things are the cause.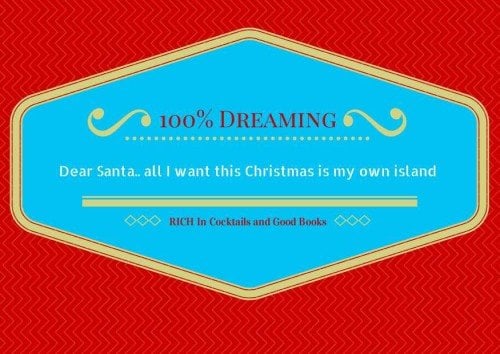 Too many parties, coffee meet ups, eccentric relatives, mountains of rich food, alcohol, not enough sleep, not enough time, too much traffic and stores lacking highly trained staff who can work with the madness.
Everyone and everything is coming in your direction.
Yes, I love Christmas.. ... I just said I hated it, didn't I?
I love what it stands for, but trying to capture the Christmas spirit is like speaking unicorn.
I love what Christmas means. Even so, I think these 10 layers eat away at us.

1. Christmas Gifts - Buying Frenzy

I'm already planning for guilt.
Call me weird, but I like buying gifts people might actually use. I'm happiest when I find them by accident. Right before Christmas - I panic! It's as if I'm buying gifts for strangers. Things get fuzzy and I can't remember a single thing. What should I get Uncle Tom? Do I have an Uncle Tom?

What are their tastes? How much is too much to spend? What if I receive a Christmas gift but didn't buy them anything? Should I have a secret stash of gifts or plan for guilt?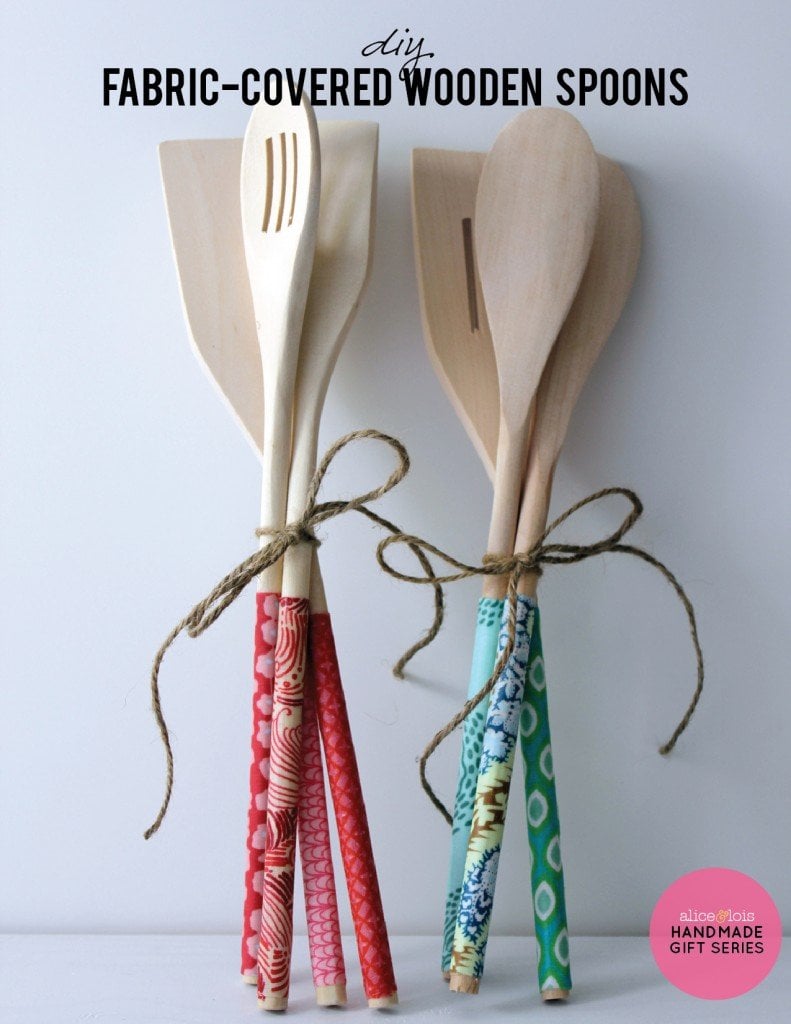 Hand made gifts Click here
And shopping!
I love shopping but muttering 'No thanks, I'm browsing,' every 20 seconds to sleep deprived salesclerks doesn't help - so, I avoid them... completely.
Of course, when I really need them, I've become invisible and they're conveniently deaf, which is a shame because I'm finally ready to buy.. and in a hurry!
That's only half of it.
You deliver the present. Did they like it? Why are they avoiding eye contact?
What about returns and post-Christmas sales? They are so tempting. Except, right after Christmas I have no money, no time or energy, no need to buy anything and no where to put it.
I go anyway! By now the voices in my head are running the show and they need to shop.
2. To Christmas Travel or Not - There's a Question!
I like the idea of traveling over Christmas. Seeing family and friends is a wonderful idea.
I just hate it in action.
Having thousands, if not millions, of people relocate to other parts of the world over a few hours, seems a little crazy. Traffic, hours  waiting at the airport, lost luggage, passports and children are thrown in for free. Yay!
If you're traveling somewhere new, it rarely lives up to expectations. You can't help thinking that you should have stayed home with people you love.
If you travel to meet family, both sides look for changes.. fatter, older, thinner, balding, taller, new teeth, no teeth, new loves, old loves, new laughs and old arguments.
If you stay home, everyone comes to stay and you become the maid, cook and chauffeur to all and sundry.. 'It's out of your way..'. 'Not at all, get in, I don't mind driving you across town in peak traffic.' And you wished you had gone away.
3. The Christmas Tree
It's past December 1, and the tree isn't up. No-one wants to help decorate and you wonder why you bother as things crash out of boxes and roll across the floor. You get out the fake Christmas tree because this year you don't want to kill a living tree, and leave its carcass on the verge, along with everyone else when the party is over.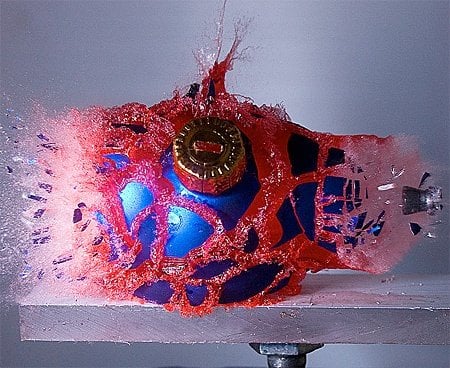 Source: Pinterest.. get Christmas decorating ideas here in the Guide
Glass ornaments that were carefully put away come out chipped or broken. The tree lights look dim compared to last year.. and it dawns on you a lot of the bulbs are dead. Was it natural or a case of suicide?
But if you're like me, you love looking at a decorated tree dripping with Christmas decorations collected over the years from different places, with different people and holding different memories.
I love trying out the new Christmas decorating ideas I've found and I love seeing it all come to life at night. (You can download the Christmas Decorating Guide pdf here.)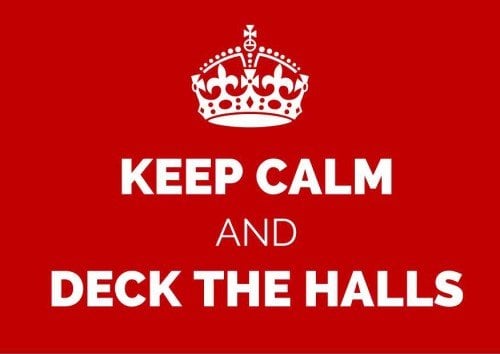 Next year, which is any minute now, I think I start planning Christmas from oh, February.
4. Tragically Sung Christmas Carols...
I love hearing Christmas Carols. They remind me Christmas is coming; to smile at everyone - even people I don't know, give way in traffic, donate more to charity and be grateful for what I have. But I hate the awful, clichéd music like, "Last Christmas I gave you my heart." It was okay when it was first released but so was pesticide.
Holiday music sticks in your brain like a broken record.
And why do Christmas Carols have to pour out of every nook and cranny, every hour, from every elevator, grocery store, hairdresser, vet, commercial or restaurant?
This year I magically flew to Amazon to look at their huge selection of Christmas Holiday Music
. So much to choose  -  from Barbara Streisand, Mary J. Blige, Micheal Buble, Dianna Krall, Josh Groban or Susan Boyle. Heaven!

From hip hop, to classic rock from Burl Ives to Kelly Clarkson, there is something to add to my music collection without leaving the house!
And that's the best part!
5. Christmas Weight Gain
By about now you're going to two parties a week, each one with more food, alcohol and Christmas treats.
People you haven't seen in a while are offering you plates of food they would never touch, let alone eat. 'There's nothing in them, I made them myself.. these are double chocolate cream blah, blah..  oh, take two!'' 
And you do, because there is nothing else to soak up the cocktail you know holds 5 different spirits.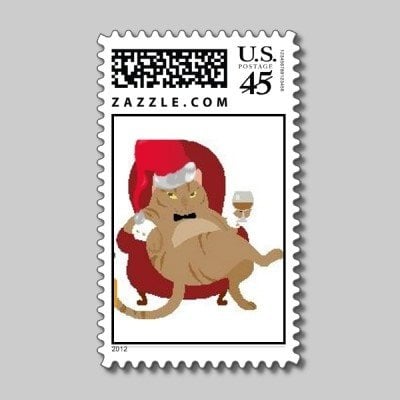 Source: Pinterest
Try keeping the pounds off when you're washing down Christmas food with a few cocktails makes me think frantically about the Raspberry Ketone weight loss pill everyone's been gushing about. The reviews are good, the cost is okay, I don't have time to exercise and I don't have to leave the house to order these babies in. I'm in!

6. Over the Top Neighbors Christmas Lights
I love Christmas lights... but anyone in your street with Christmas lights that are so bright and flashing, you wonder if they might sending messages to outer space?
These disco-aggressive in-your-face Christmas decorations make you wonder if aliens have landed and hiding in cleverly disguised Santa sleighs all over town. The elves are really tiny beings with more than peace and eggnog on their minds.
If you've just watched this short video, I have to tell you; your mouth is still open. The comments on this video range from, 'how can they afford to pay the electricity?' to 'who cares about the electricity, it's flipping Awesome.'
These lights are forgivable because they have mixed music, fun and a little ingenuity. Where did they get the energy, drive and passion to create this fortress of Christmas lights and how many trips to the store did it take?

7. Gifts from People You Love .. and don't get you
Some don't have the knack of selecting great Christmas gifts. You might be genetically related but they just don't get you. In fact, they're more than a little surprised when they see you shoving it to the bottom of the pile or back under the tree, hoping someone else might take it home by mistake.
Source: Pinterest
As much as buying Christmas gifts is difficult, receiving them can be just as rough. I hate that awkward moment when you open a gift and are expected to be thankful while trying to work out what it is.
Strange, impractical presents from family and friends is a shock.
I mean, they are meant to love you, right? So, why give you 'insert present here' when they know you hate 'brand, color, shape, size'? They obviously visited 'Fuzzy Land' like me when it came to gift selecting.

You can't tell them their gift is awful..
that's outside the Christmas spirit box and not allowed.
It's easier to hum along with the Christmas carols and throw back whatever you are drinking.
8. Christmas Cards
I'm starting to hate Christmas cards. I'm wondering about their purpose as we hit the digital age.
And a little annoyed I have to send greetings to people who never call during the year.
I know that's the point but right now, there are more questions than answers around this failing Christmas tradition.
Do you only send cards to people you won't be seeing over the holidays or just send everyone a card?

What if they don't send you a card, can you cross them off your list or persist the following year?

Is an email card okay or are physical cards the only ones that really count?

What about handmade cards? When is it all right to call handmade cards a

gift

?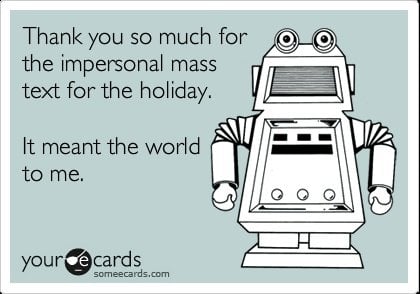 Source: Pinterest
Unless you are printing something from your computer, handmade Christmas cards are like miniature works of art! I haven't got time for that now.. I'm busy..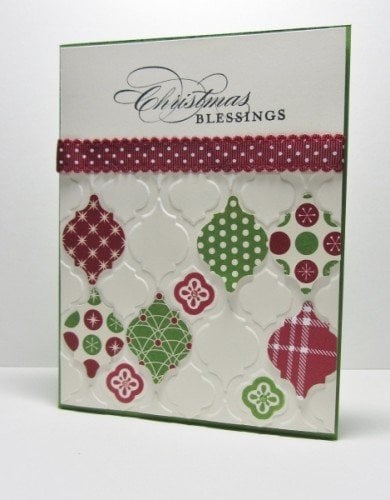 Source: Pinterest
Maybe if I use one card design and take an assembly line approach..still unique designs look so much nicer and a great way of escaping other chores..
9. Pressure
Do you know people who have decorated their Christmas tree, mail their Christmas cards and gifts by December 1, and then tell everyone so they can gloat?
These self righteousness holiday makers are a scary breed. Mostly because they make me feel inadequate, drive my Christmas spirit into a competitive spin and give me a throbbing headache.
I'm not saying any more.. but I hate them.
10. Awkward... Christmas Lunch or Dinner
If you've made it through the travel, gift buying, card mailing and parties then the last thing is Christmas lunch or dinner.

The reason I hate this Christmas highlight is that there are people you don't know that you have to be nice to. You are on your best behavior again! Its family time which means you don't spend it with friends.. who have gone to spend it with their families!
At Christmas significant others are introduced to family and friends. That could be your daughter's boyfriend or your brother's fiance. You are meant to treat them like family but without memories or past in place, which makes it a little tricky.

It's also the time other changes become more noticeable. Cousin Barry isn't around anymore. Aunty Mary has passed too, while others have found loves outside the family. You miss them..

I hate it because a lot of people are doing it tough, without family and alone. Not enough to eat, pay for bills. I hate that.
We usually have an Orphans Christmas with friends who are alone, from different countries, without family. We often have up to 30 people. Its fun. They're not family but they are not strangers either.
Most of all I hate that I need a holiday to get over Christmas and that no matter how long we celebrate we never seem to capture that childhood joy that comes with Christmas for very long.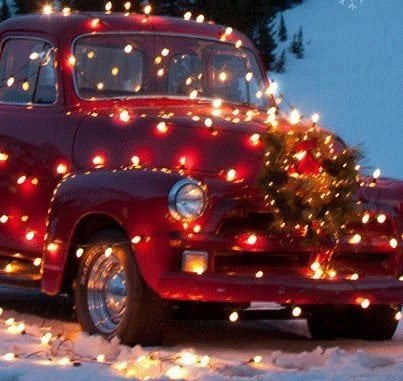 Source: Pinterest
But I love it that we keep looking!!