5 Simple Ways to Your Own Shed Transformation
Posted on April 25, 2017 by Christine in
Home Decorating
.
5 Easy Ways Shed Owners Transform Their Sheds
Even if you are not a DIY expert, don't let that stop you from transforming your existing shed into a fun, special place, to give it and you a new lease of life.
If you've out grown your shed, or need a bigger shed, don't miss the opportunity to upgrade your old shed to create a little piece of heaven in your own back yard. It is fairly easy to turn your shed into a place that you love to hang out; a space you use because its inviting and functional, and not something that is to be avoided.
This way you can design your shed the way you want, with the features you need or love, to make your shed a unique room in your home. And without a permit! Permits are rarely needed to edit a shed (and if there is you can find your local office here).
So where do you start? Here are a few ideas of how others have changed their sheds for the better.
ADD WINDOWS
The one thing sheds often lack are windows. Adding windows does a number of things.
It lets in natural light, immediately making the space feel lighter and bigger. Windows also add character and style, depending on your choice, and finally, the choice of window can actually make the size of your shed bigger.
But where can you find suitable windows that won't cost the earth. So far, the best place is at sales, classifieds and auctions. Its difficult to find windows that won't cost the earth and that are the right size. Large windows are best and a wall of windows will really open up the space.
Find enough windows and you can construct an entire shed from windows, at $5 a window, like the very cute shed below. Paint it all the same color to bring it all together. Click on the image below to find tutorial details.
If you are DIY handy, adding windows to your existing structure won't be too hard. You might also consider adding a canopy like the one below, to create tiny shed heaven. 
If you prefer a more updated, elegant solution, then here's something to consider. Create this gorgeous shed from Nitty Gritty Dirtman. Click the image to see the drawing plans and tutorial; to create an exact copy, with a complete rebuild. Its more expensive because it has a foundation, roof and dutch door.
Of course, windows can be added to walls and to your roof for even more light. The trouble is, its not always easy to find the right size or shape windows.
What about the green house kit below for $567.99 from Amazon; using only half of the structure? Adding glass and roof on one side of your shed will add more space and light.
Add the remaining half with the door, to the side or back of your house, and now you have a new shed or green house. Because its a kit, its easy to put together and re-arrange.
Its secure, has a good weight and windows that open. You can buy these greenhouses in a variety of sizes and styles, for more or less money, but you get the idea. If you're not in a hurry, look for one that is second hand and do the same thing. Add frosted film to the windows if you would like more privacy.
You can choose plain frosted or patterned films to let light in, but not prying eyes.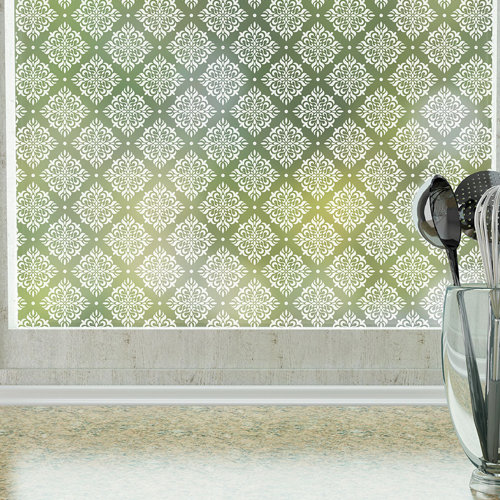 There are many different types of shed kits you can use, to add to your existing shed, or if you don't already have a shed, as your very first garden shed.
DOUBLE DOORS
Imposing doors add a little grandeur and are great to leave in light and fresh air to ventilate the space. 
Doors allow you to connect the indoors with outdoors; and it becomes a great entertaining space when you have guests. 
Again, second hand is the cheapest solution. Look to Craigslist and other local classifieds; buying quality doors from retail outlets is expensive. Besides, second hand doors often have more character and create a better feature, than plain new doors, so be patient and shop around.
REMOVE THE CLADDING
If the inside of your shed is old and tired, removing the cladding is a good solution. Its an easy upgrade and suitable if you live in a moderate to warm climate. 
Whatever you leave behind, make sure it will support your roof. In this case, the roof is a flat piece of durable perspex sheeting, with UV protection, that allows a lot of sunlight into your shed and protects you from the elements. Its important to seal gaps between the ceiling and walls to reduce drafts and dirt, dust and leaves from flying in.
If you decide instead you would like internal wall finishing, consider installing shiplap walls. Click the image above for details on how to install these walls with a tutorial from Home Depot.
The more features you add the more homely, and less like a shed, your shed will look. From posts, flooring and a tiny veranda, this green shed from Garden Timing below is very cute.
If you external walls are in order and only need painting, you are on your way to the final stages of your shed remodel. From wood cladding, to brick veneer, there are lots of ways to protect and upgrade the outside of your shed. The white brick veneer below comes in wall and corner panels, as well as a variety of colors and styles. Click the image if you want more details.
DECOR
There's not a lot of space in a shed, so the trick is to keep it very simple, while giving it some life and character of its own.
If its purely to relax, then chairs or a built in reading nook is all you really need. If you prefer an outdoor office, electricity or solar power, are a must for your computer and printer.
To turn your shed into a comfy living space, add some style; cushions, curtains, lighting, candles, books, stuffed chairs and a throw are a great place to start.
If your shed feels small, use a few tricks to make your shed feel larger like glass doors, windows or mirrors.
PAINT
Paint can really make your shed look and feel sparkling new. Before you pick the latest hot paint color, consider –
how close the shed is to your home? Do they match in style or paint color? Do they need to? Using the same exterior paint colors can make both home and shed look like they are part of a larger project, as one unit.

that lighter colors help draw in light and make spaces look larger; and darker colors are mysterious and dramatic.
FLOORING
Since your shed is outdoors, you need something tough and practical; easy to clean and easy to leave.
Vinyl, plywood or floating floorboards are a great idea. Even plywood sub flooring painted black can look amazing and is very easy to look after. 
You can go grand or simple… its up to you, your budget and your taste. There are so many great solutions for every style.
With some resourceful shopping and clever use of materials you can turn your old tired shed into somewhere you, family and friends will enjoy spending time and hiding away.