Christmas Decor for Blue and White Rooms
Rooms with blue and white decor, no matter what size or decorating style, have a lot of choice when it comes to Christmas decorating. Blue and white is such a classic combination and perfect to create luxurious room for Christmas decorating.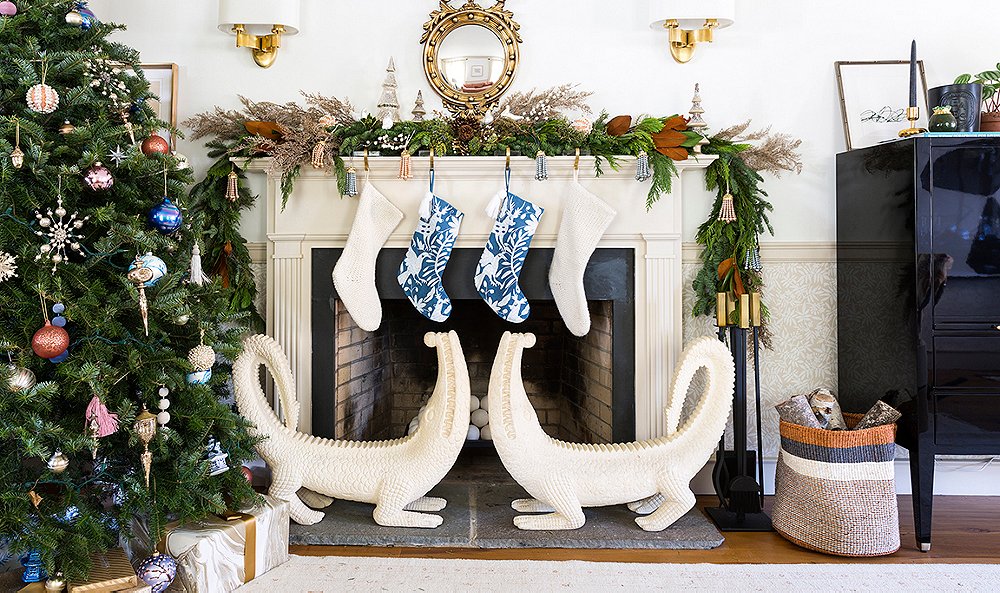 You may decide to stay traditional with red, green and gold, liven it up with mint, deep reds and hot pink or stay with blue, silver and white. But you don't have to stop there. 
Source: Blue and White Home
Here are some more color schemes that are beautiful color fusions for Christmas decor. You want to make an impact, but remember, your Christmas decorating should make you feel joyous and festive. It should have the element of surprise and it feel welcoming for all your guests.
Source: Blue/Green walls - Pinterest 
All White

White, Blue, and Silver

Ivory and Brushed Gold

Red and Green

Red and White

Forest Green, Burgundy and Gold 

Green and White

Sage Green, Pewter and Ivory

Green, Blue and Royal Purple

Gold and any color choice

White and any color choice

Silver and any color choice

Silver, Icy Blue and Lilac

Autumn Tones of Beige, Brown, Golden Yellow, and Rust

Primary Toy Colors Such as Red, Yellow, and Blue
Source: Southern Living  
Whichever one you choose, your colors should look harmonious with the rest of your home.
Source: Pinterest
Decor that's Harmonious + Streamlined
Unifying Ribbon Thread
Source: Farmhouse Look From DIY Beauty