Decorated Life is reader-supported. When you buy through links on our site, we may earn an affiliate commission. Learn More
18 Greenery Wall Decor Ideas for Any Room
Plants are amazing.
Not only do they instantly brighten a space and improve the air quality, but they double down as decor making every room they're in look better.
And luckily, with plants, there are no rules. You can put them in any room and on any surface – even the wall.
Here are 18 of the best greenery wall decor ideas you can use in your own home.
Display Plants with a Macrame Hanger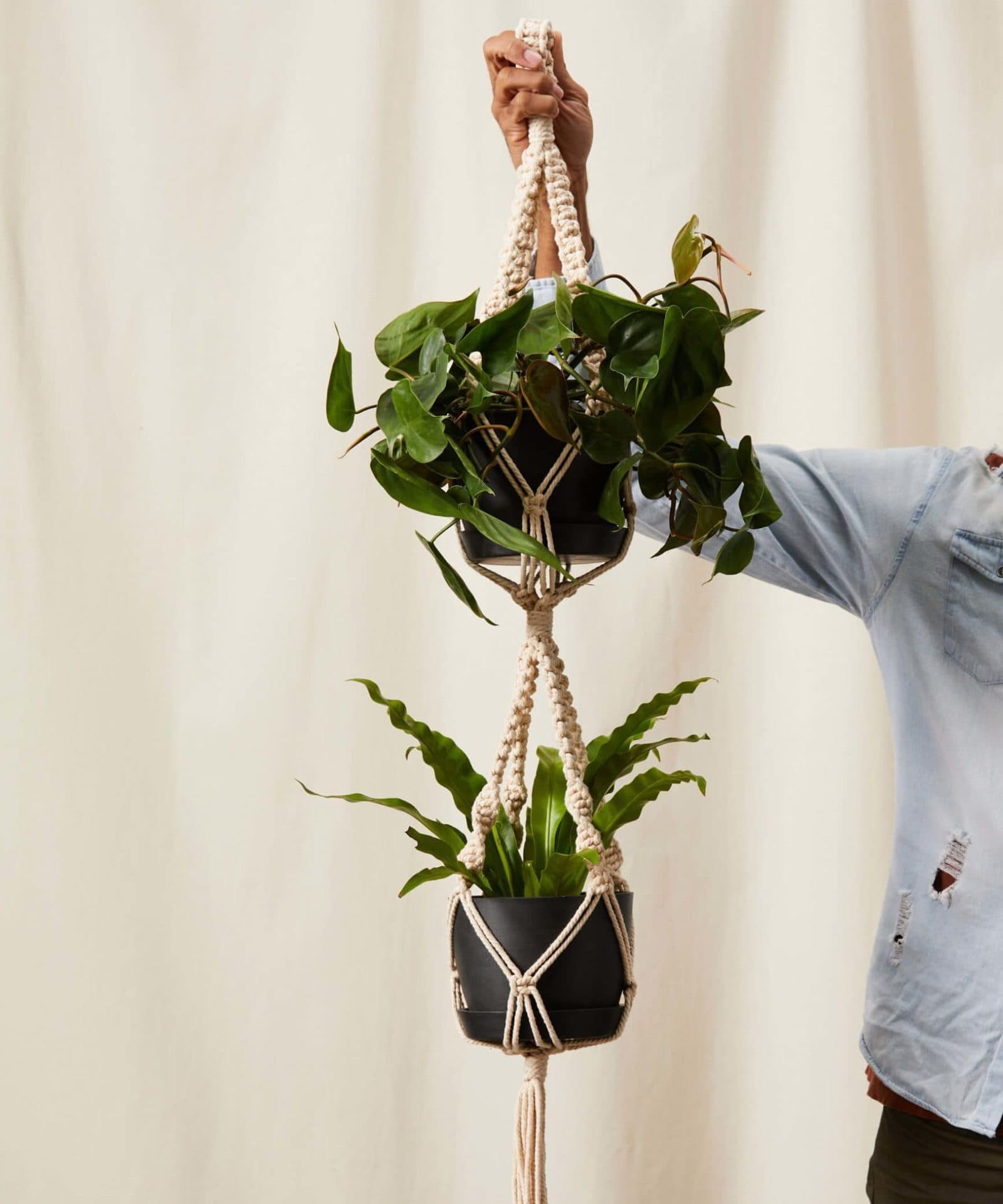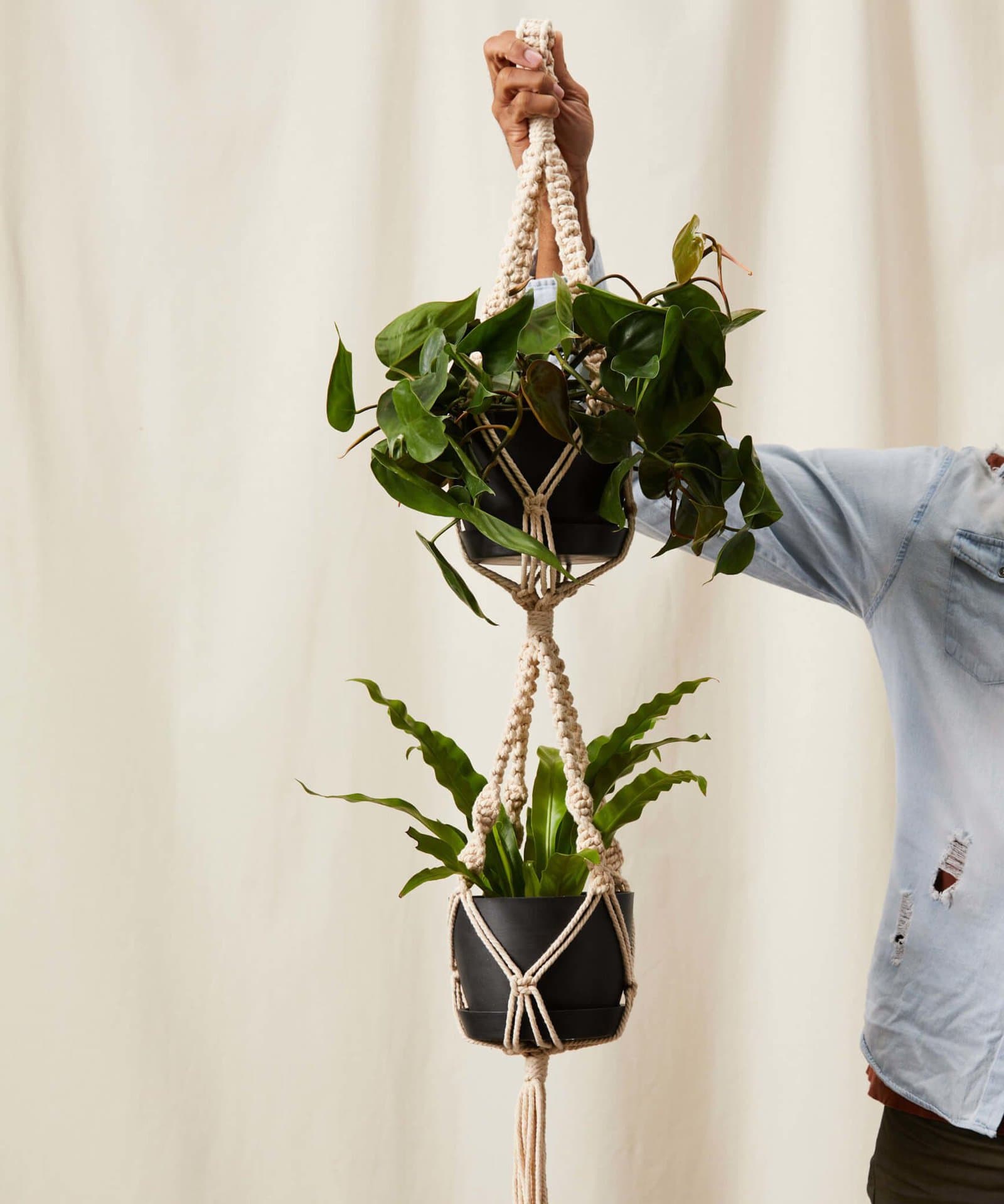 One of the best ways to display plants is with a wall hanger like this one. This macrame hanger holds two small pots 4-6 inches in diameter and is perfect for boho-inspired rooms.
The rope on this plant holder is 51 inches long and would look great hanging from a ceiling next to a wall.
Layer Plants on a Small Table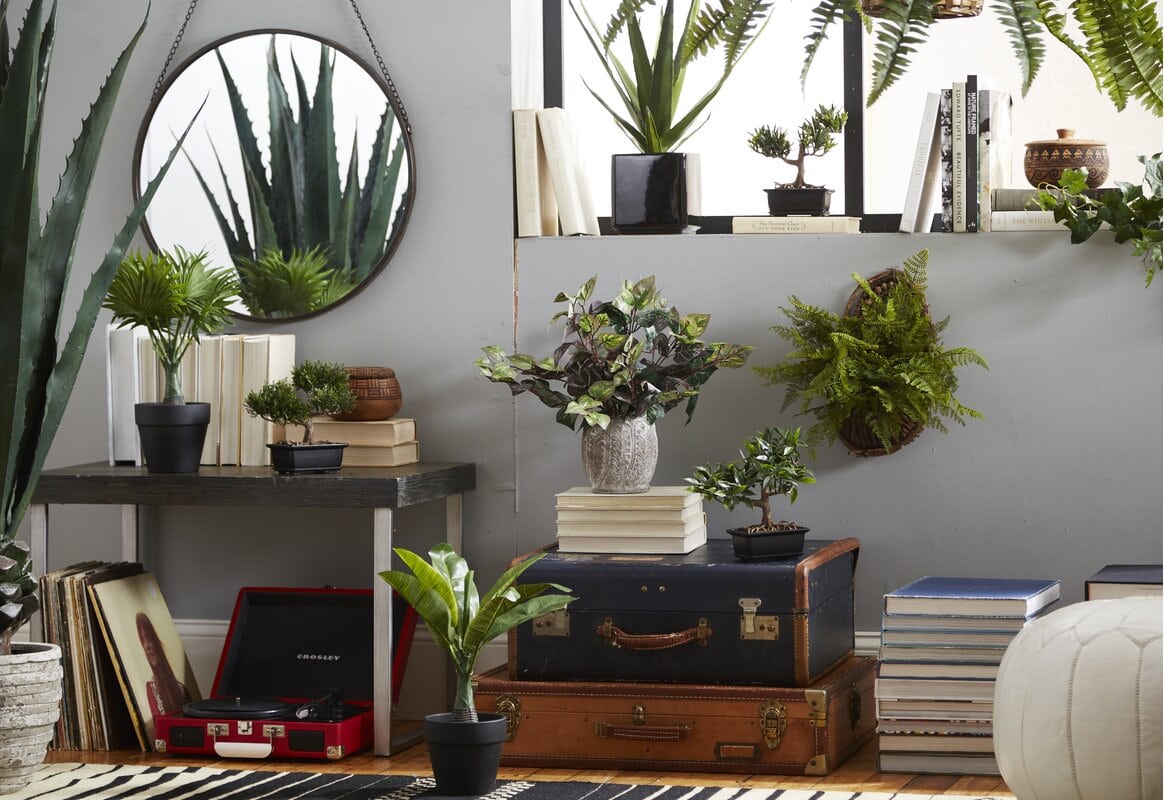 If you're looking for greenery wall decor that's easy to achieve, put a small table against the wall and layer in the plants.
You can do as they did in the photo above, adding plants to the table, window sill, and wall for a dramatic effect.
Keep Plants Thriving with a Grow Frame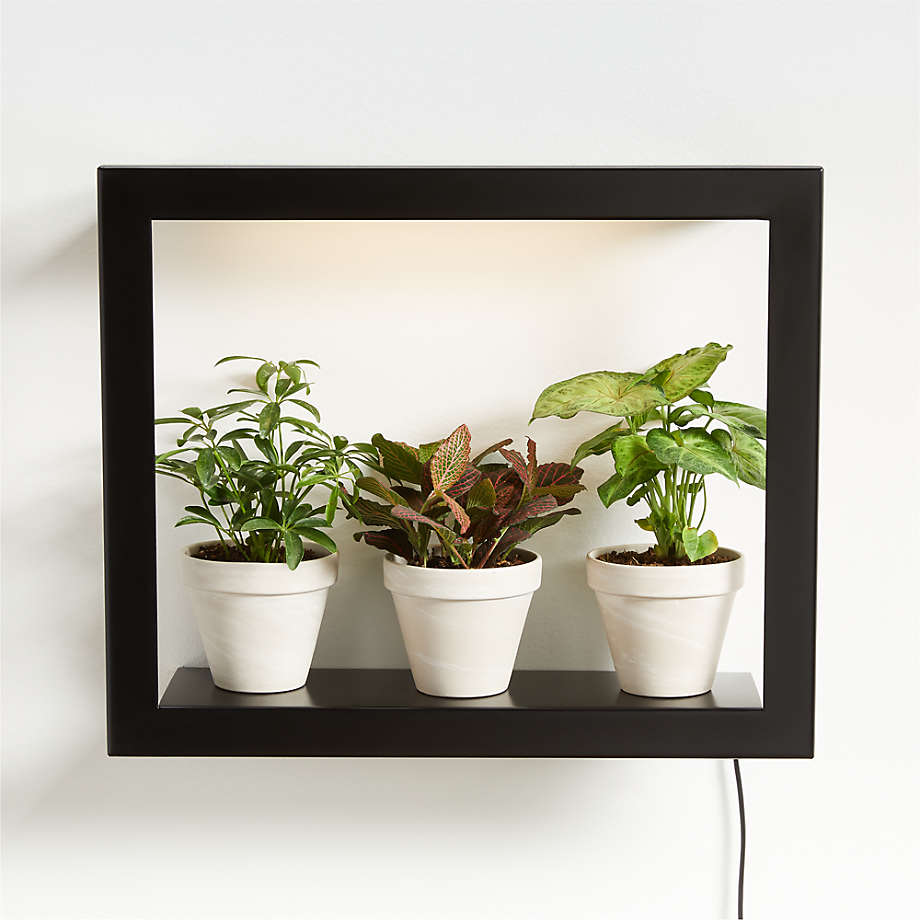 If you've got a bit of a black thumb or no natural lighting where you'd like to place your plants, keep them thriving with a grow frame.
The lights on this frame fade on and off to imitate natural light cycles. You can also control them manually via a remote. This frame makes greenery wall art a breeze.
Create Greenery Wall Art with a Wall Pot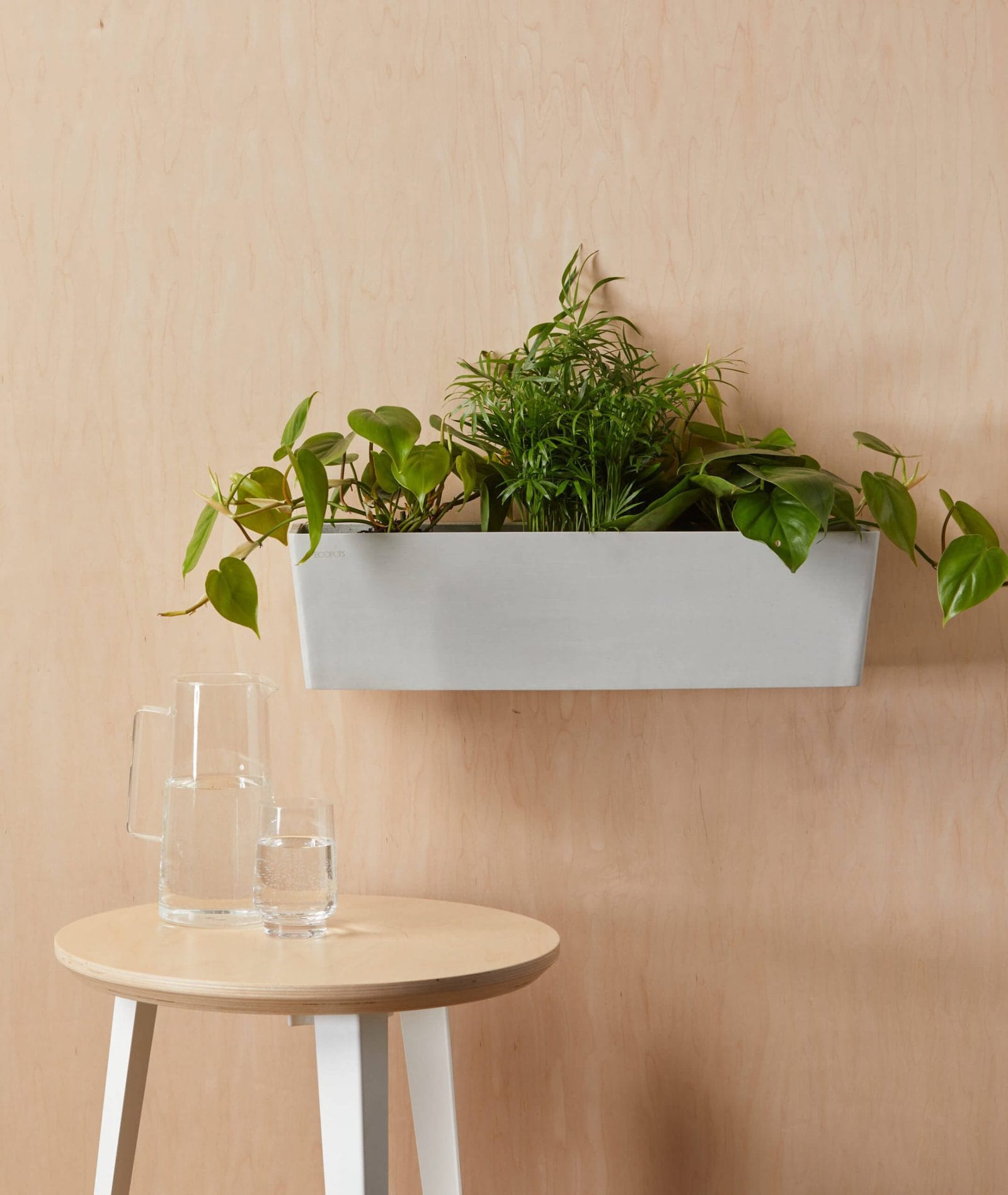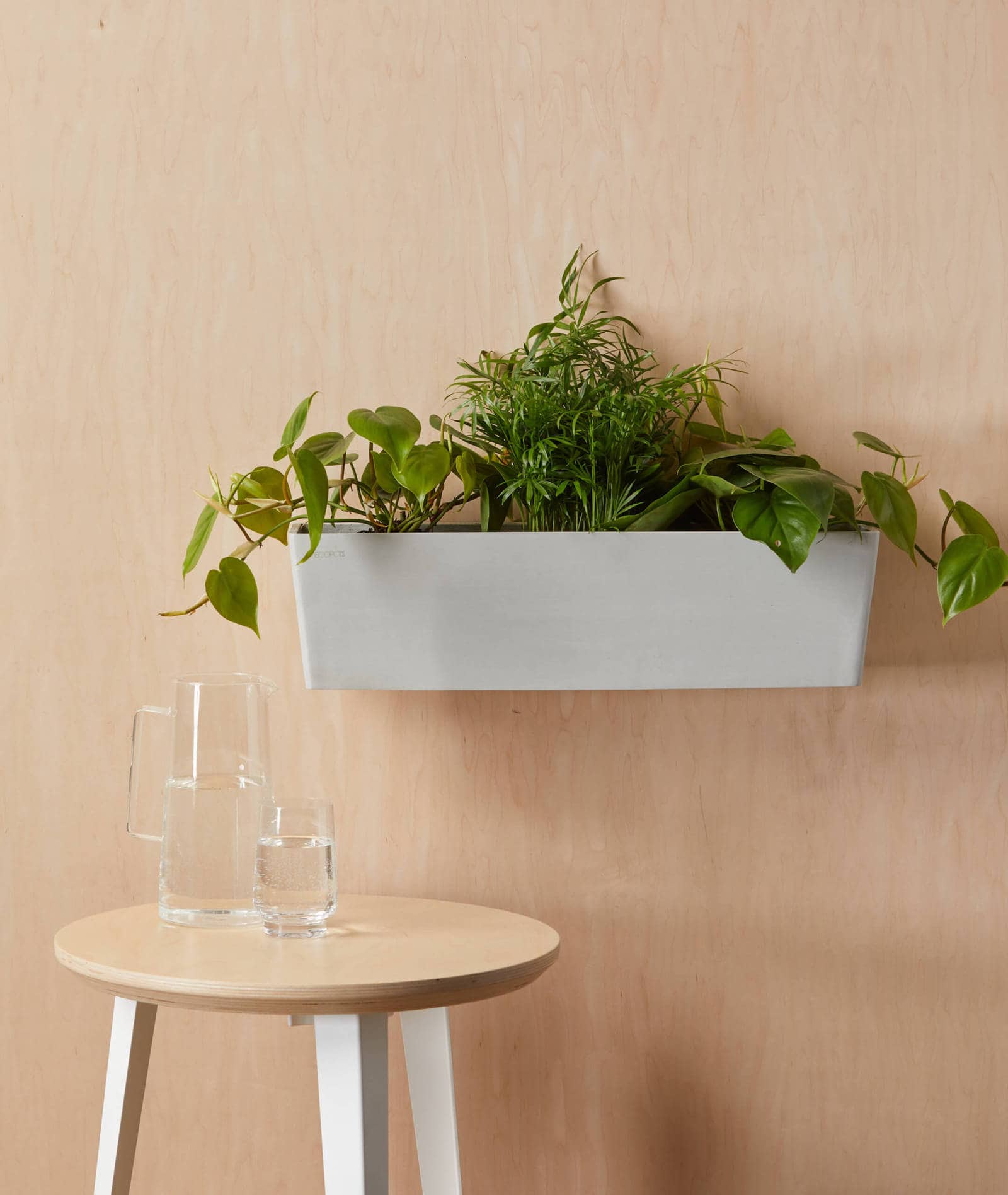 One of the best ways to create greenery wall art is to get a pot that installs directly on the wall. This sizable rectangular pot from Bloomscape is the perfect solution.
This pot is over 21 inches wide and 5.9 inches long. It's made from a sustainable material and is waterproof, UV proof, and frost resistant, making it an excellent solution for indoor and outdoor wall decor.
Fill in Spaces with a Small Ceramic Pot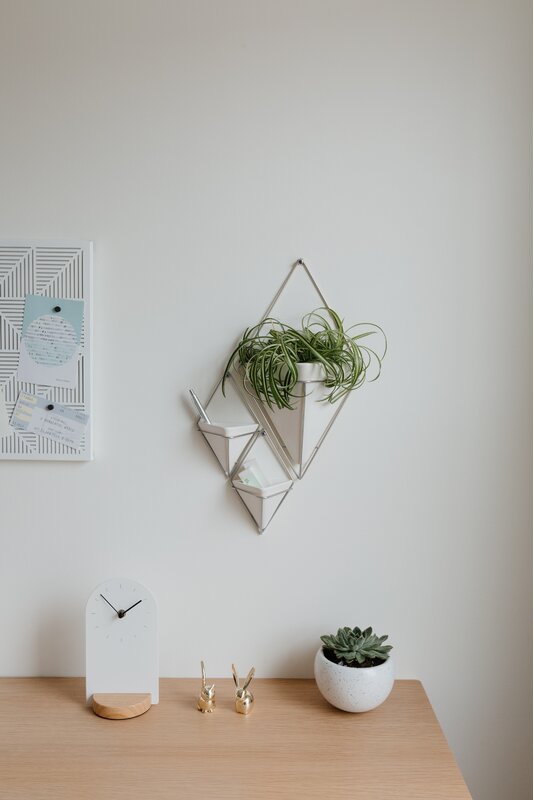 If you have a small space you need to fill in, you can do so with a ceramic wall pot like this one from Wayfair. Simply fill the pot with any easy-to-care-for plant and hang it on the wall.
This would look great on a gallery wall, over a desk, or even between kitchen cabinets.
Let Your Ferns Create a Waterfall Effect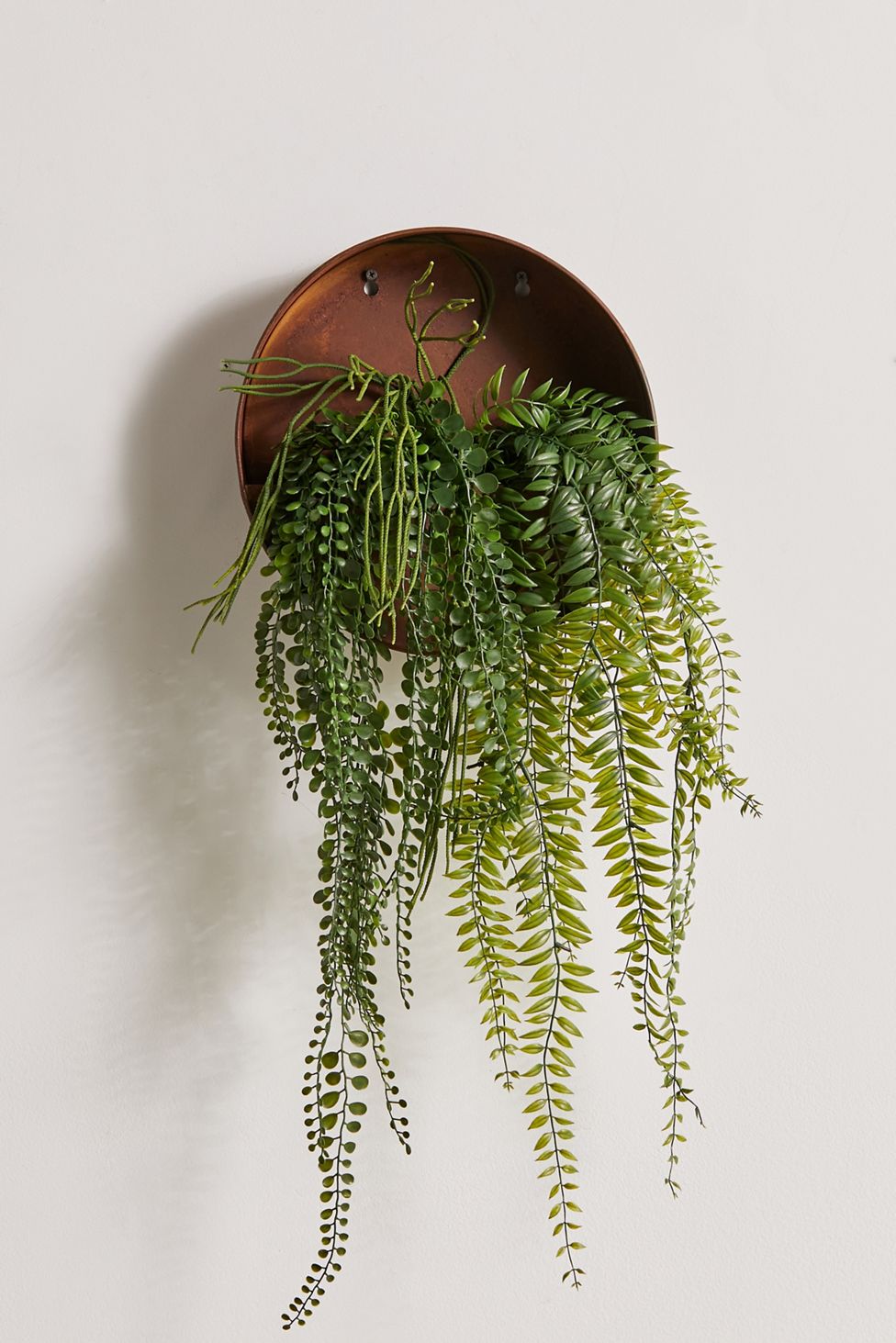 If you have ferns or any other vining plants, this wall planter is perfect for them.
This metal wall planter from Urban Outfitters comes in two different sizes and allows vining plants to overflow, creating a waterfall effect. It can be used with any decor style in any room to add a touch of greenery.
Try Orb Hanging Planters for a Modern Look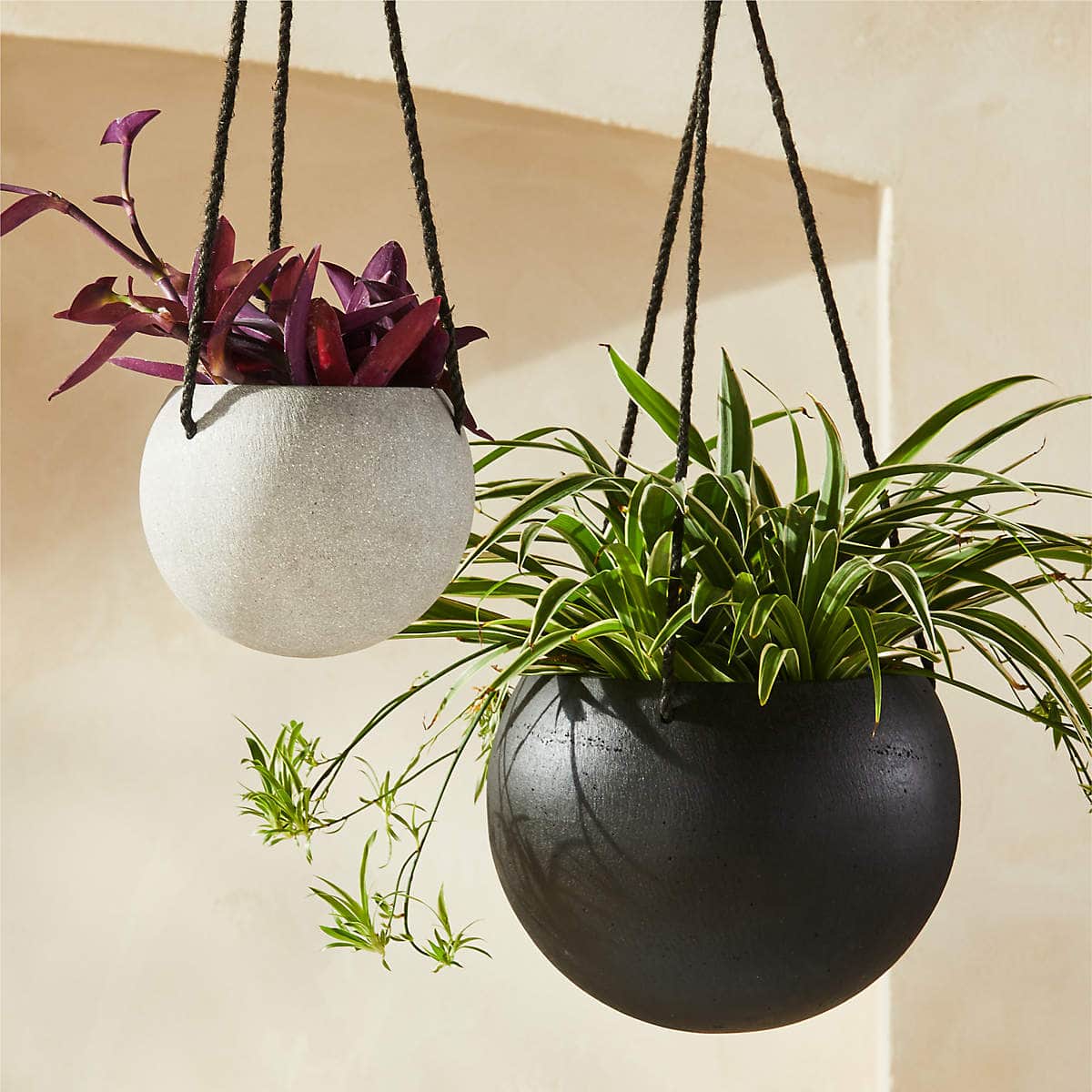 If you're into a modern or casual look, try these hanging orb planters. These planters are lightweight but built to mimic stone. In addition, they come with a beautiful black jute rope to hang them.
These are water-tight with no drainage hole, so they're best suited for succulents or other low-water plants.
Defy Gravity with a Hanging Saucer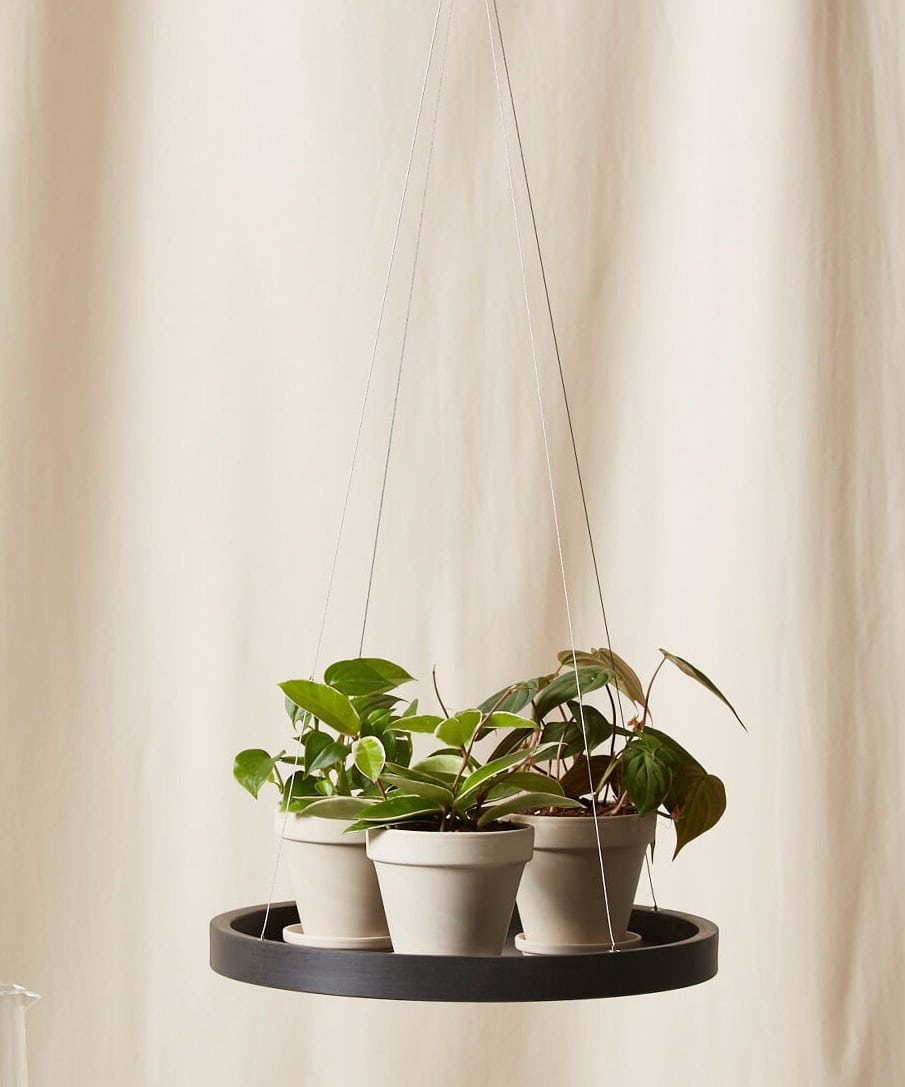 Like the illusion of plants suspended on a tray in the air? Try this hanging saucer. From a distance, it seems like the plants are sitting on a floating table.
You can place 2-3 small plants on this saucer. This would look great in the corner of a living room or bedroom.
Show Off Your Plants on a Wire Mesh Shelf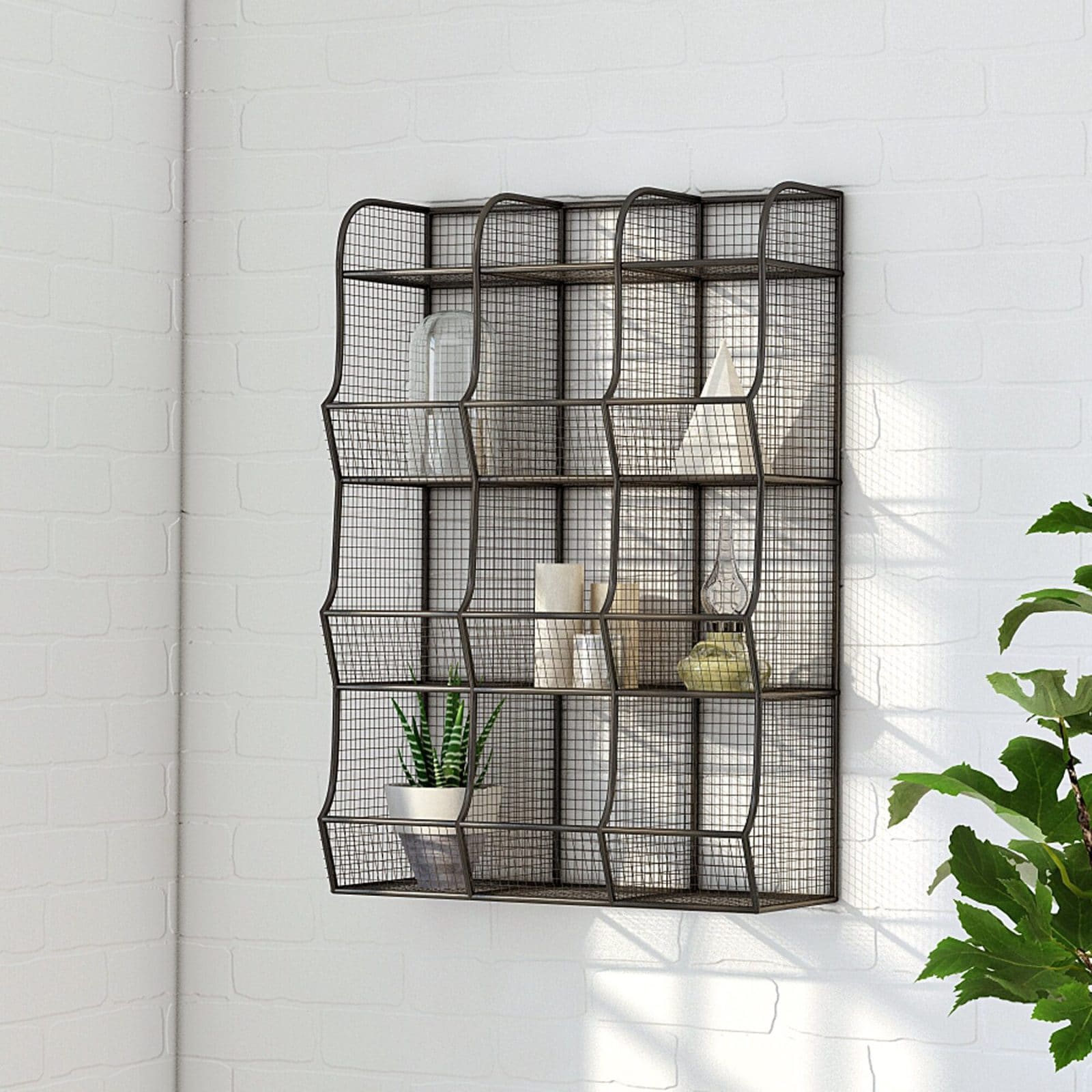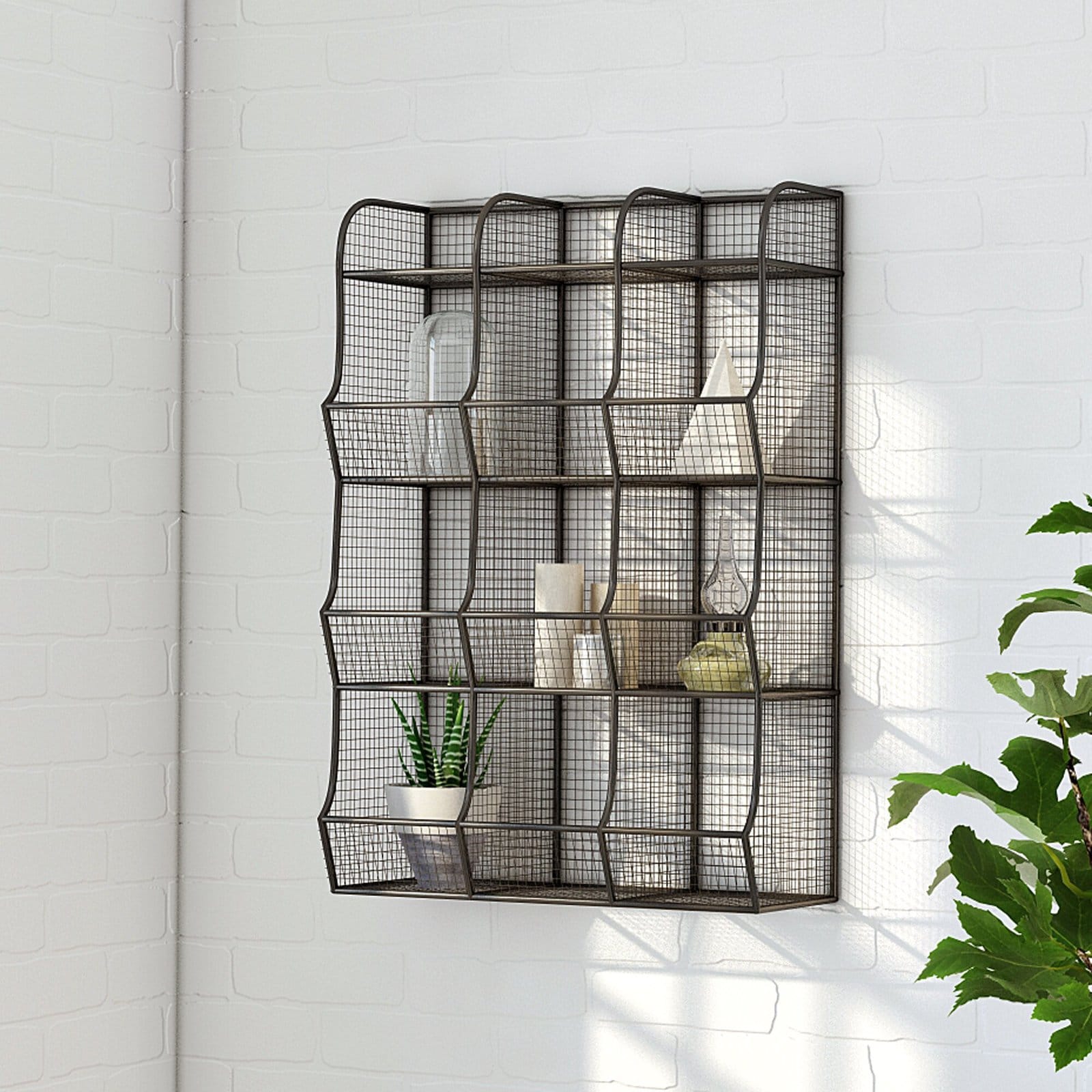 If you want to make a plant grid, the most common way is to hang wire mesh on the wall and attach pots to the mesh. However, an easier way is to purchase a wire mesh cubicle bin and load it up with plants.
This bin is just over 33" inches in height and has room for nine small plants.
Brighten Up the Bathroom with a Small Hanging Planter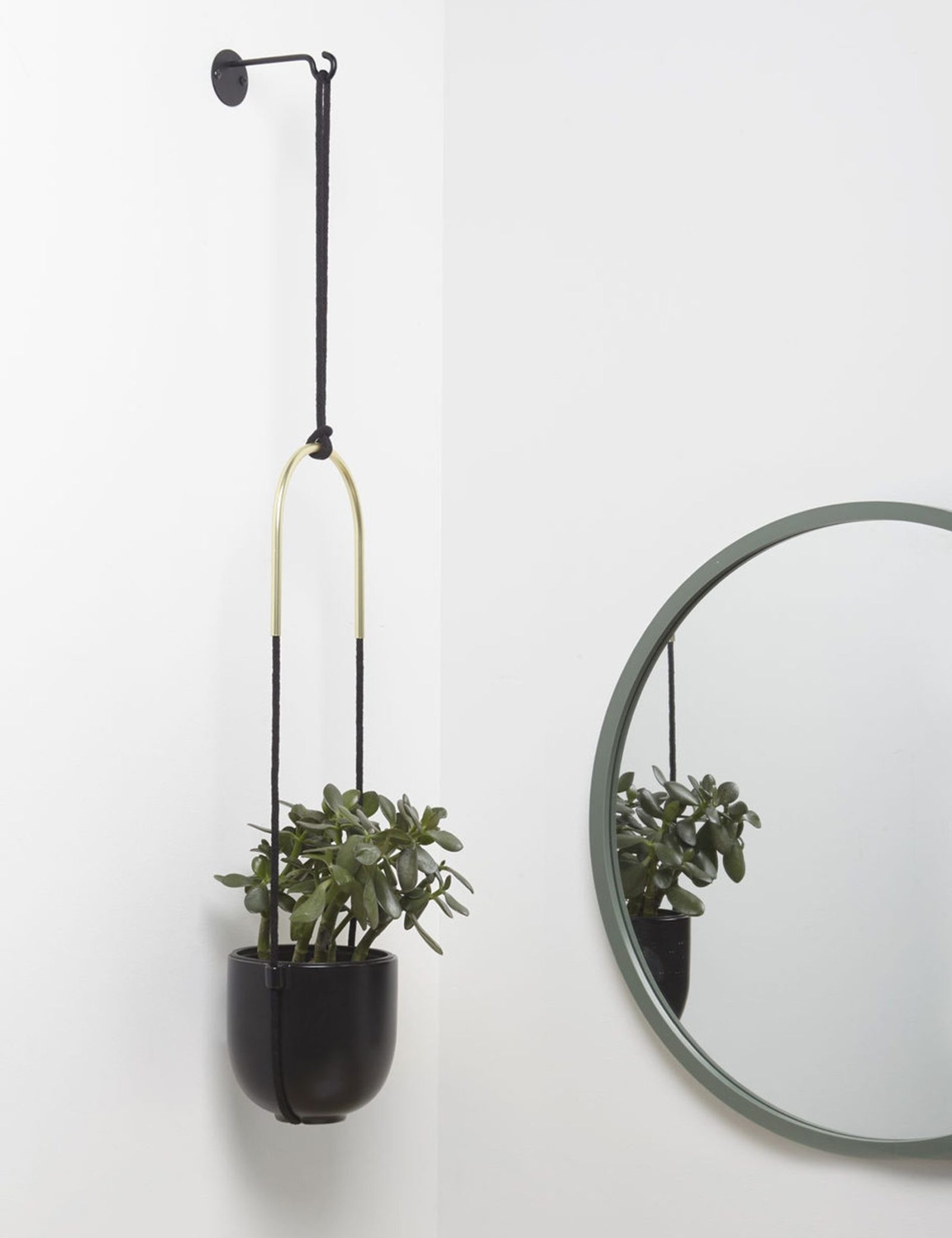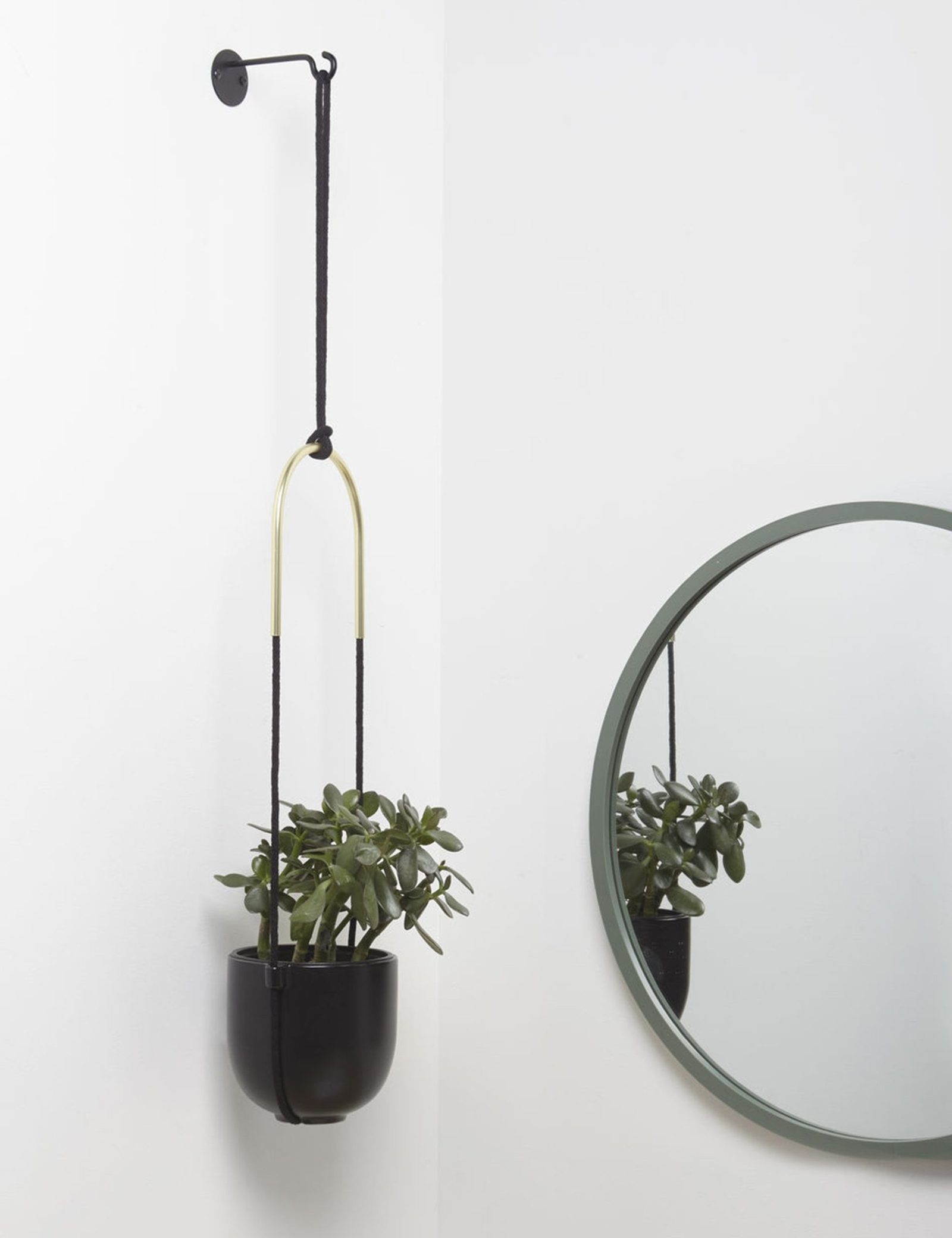 Need greenery wall decor to liven up the bathroom? A small planter like this one fits perfectly.
You can place this planter beside your mirror, over the toilet, or on a blank wall and fill it with a low-light plant. The plant will instantly make the space feel bright, while the black and gold of the planter add style to the room.
Go Farmhouse Chic with Steel Wall Planters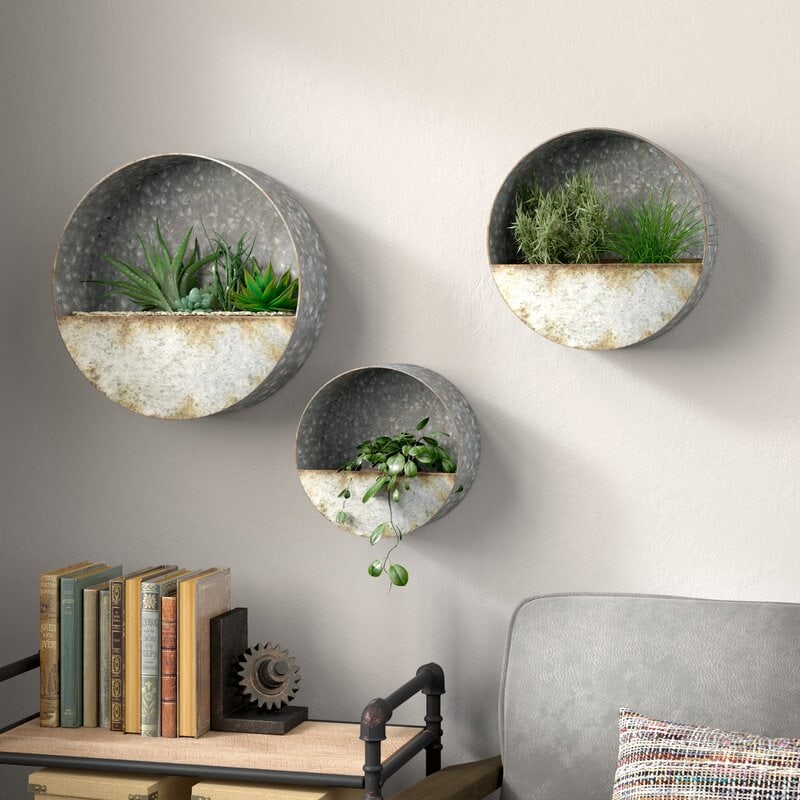 If you like the farmhouse or rustic look, these planters are for you. This set of three galvanized steel planters is perfect for kitchen herb gardens, succulents, and other small plants.
These easily mount to the wall and look great in a kitchen, living room, or even the bedroom.
Play it Safe with a Self-Watering Planter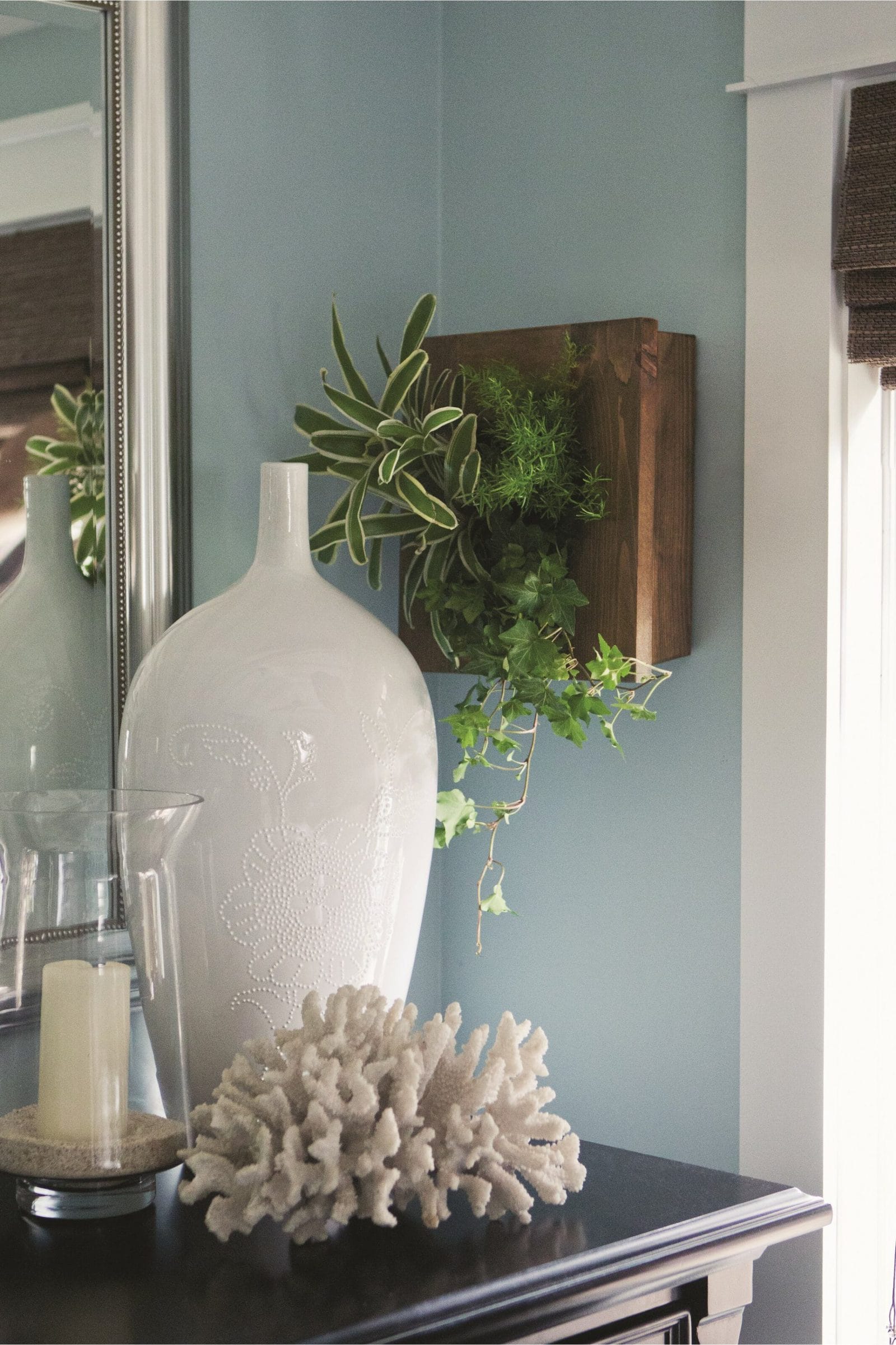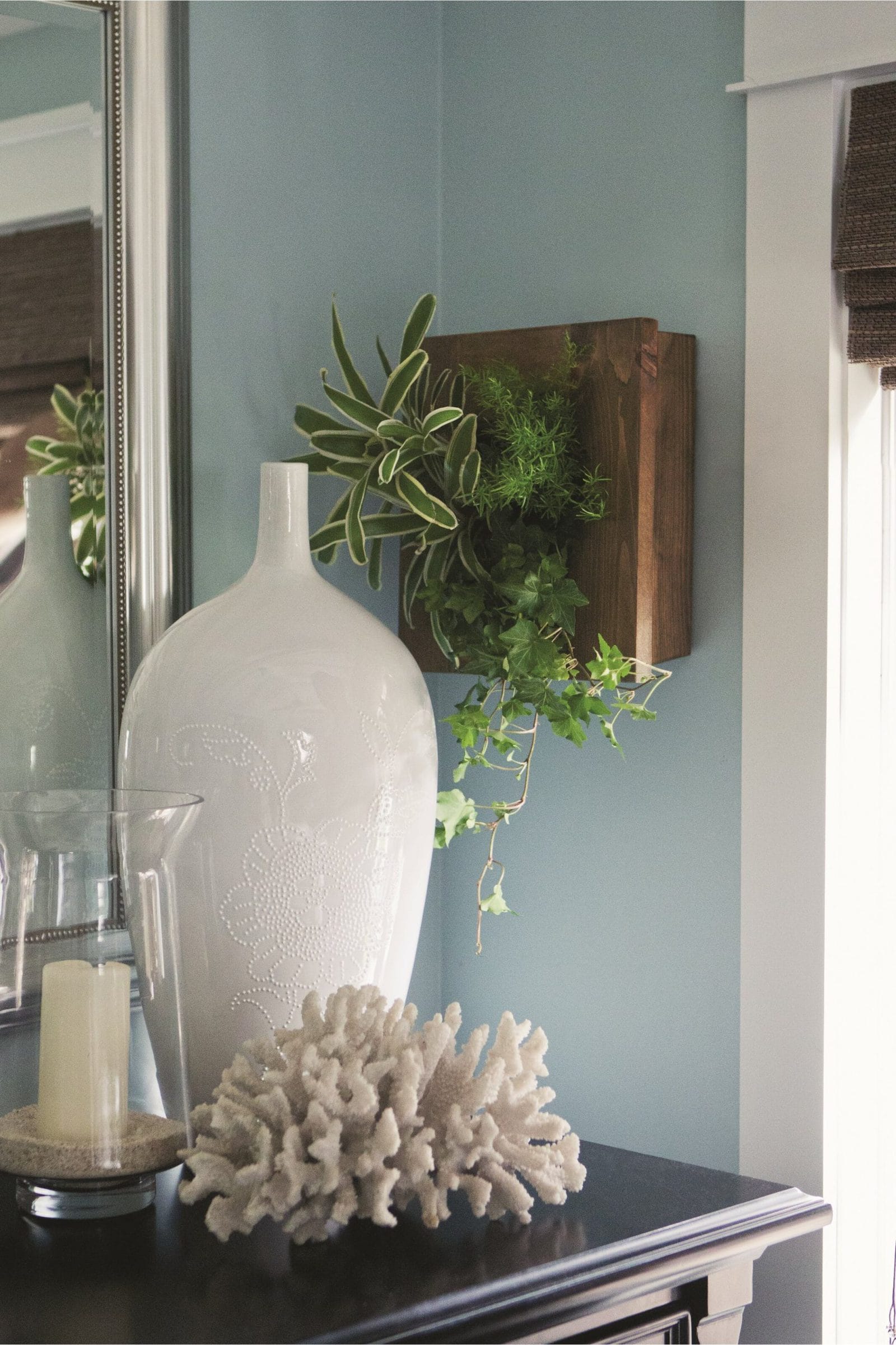 Raise your hand if you've ever accidentally forgotten to water your plant…I'm guessing most of you have your hands raised. (I certainly do.) If this is the case, you can play it safe with a self-watering planter.
These wood-framed planters allow you to load up on your favorite plants and water them for you.
Bring in Texture with a Rattan Hanging Basket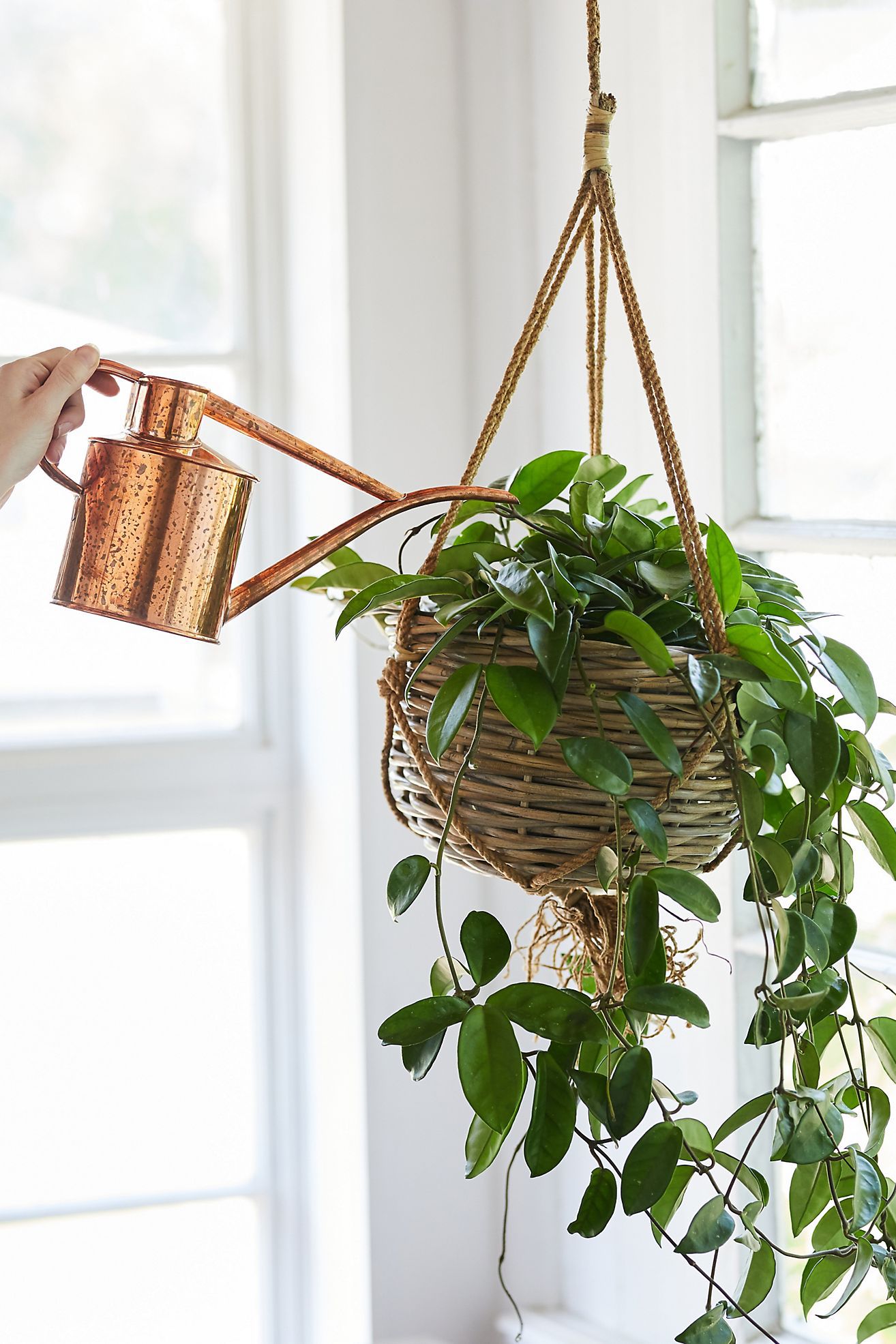 Greenery looks beautiful against other natural elements, and that's definitely the case with this rattan hanging basket. This basket paired with a vining plant is a great way to bring texture to any room.
This would look great in the corner of your living room or near a window. Simply place a fern or any other type of draping plant in the basket for a cascading effect.
Go for the Gold with a Contemporary Wall Planter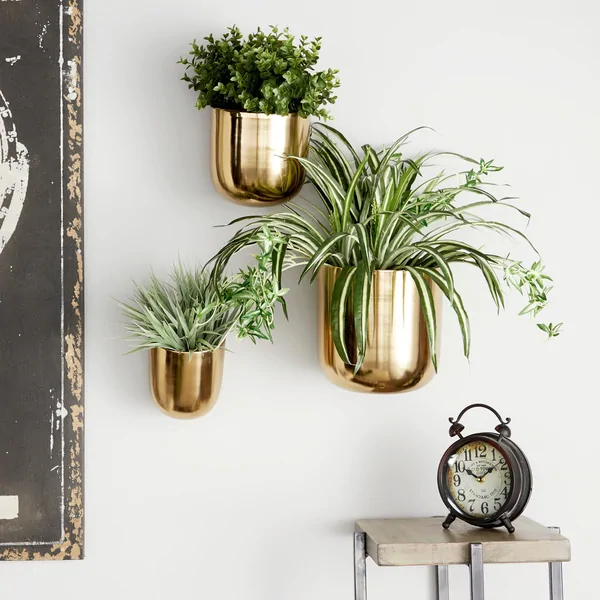 If you like a contemporary or glam look, this is the wall planter for you. This planter comes in a shiny gold set of three.
The planters are small, medium, and large, allowing you to display different plants. If you like the shape but not the gold, these also come in black, silver, and white.
Put Large Plants in a Free Standing Plant Holder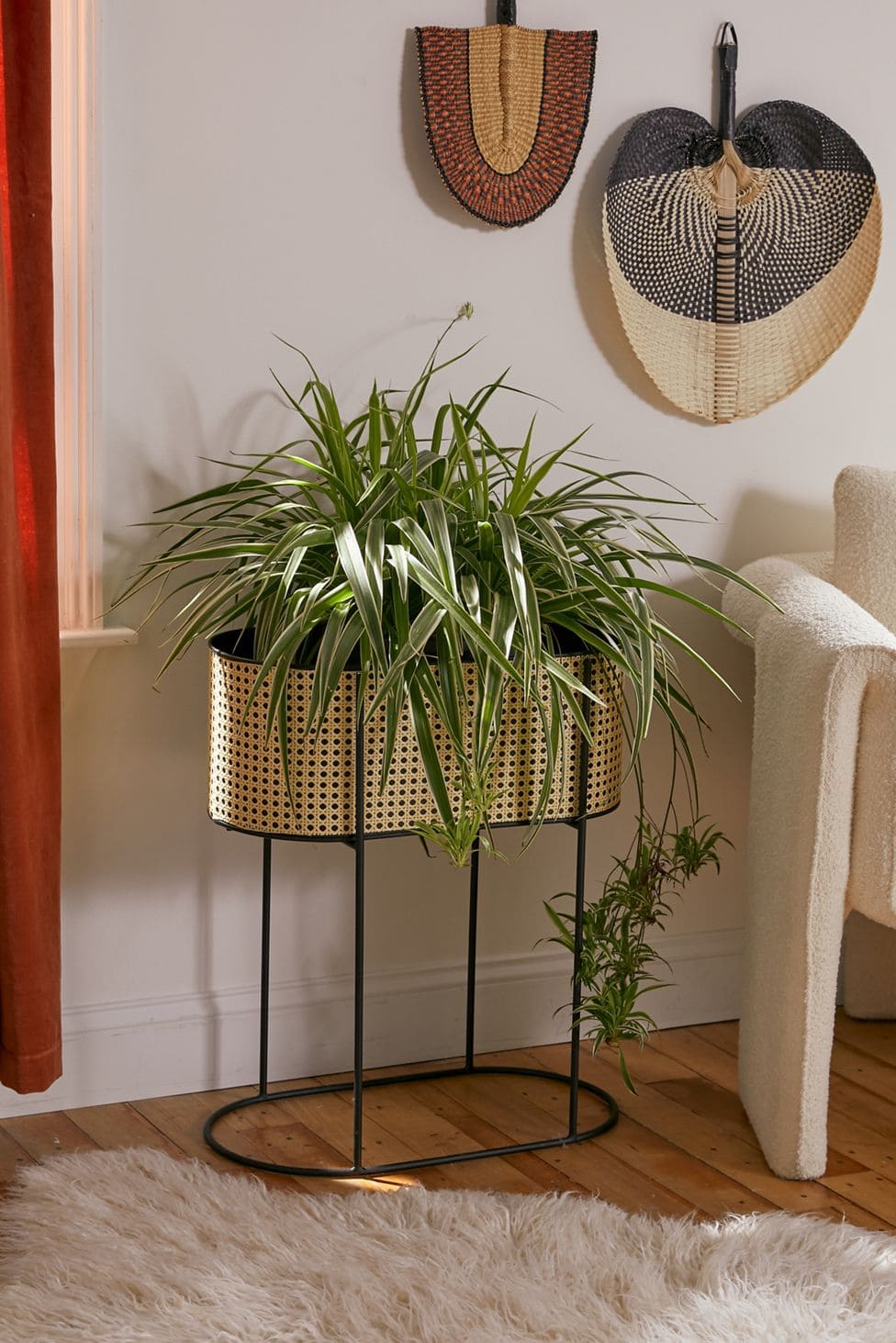 If you have large plants that are too big or too heavy for wall planters, you can still fit them in your greenery wall decor by using a free-standing planter like this one.
This planter from Urban Outfitters stands 21 inches high and has a vintage feel to it. There's also a shorter, wider version of this same stand if that better fits your needs.
Create a Vertical Wall Garden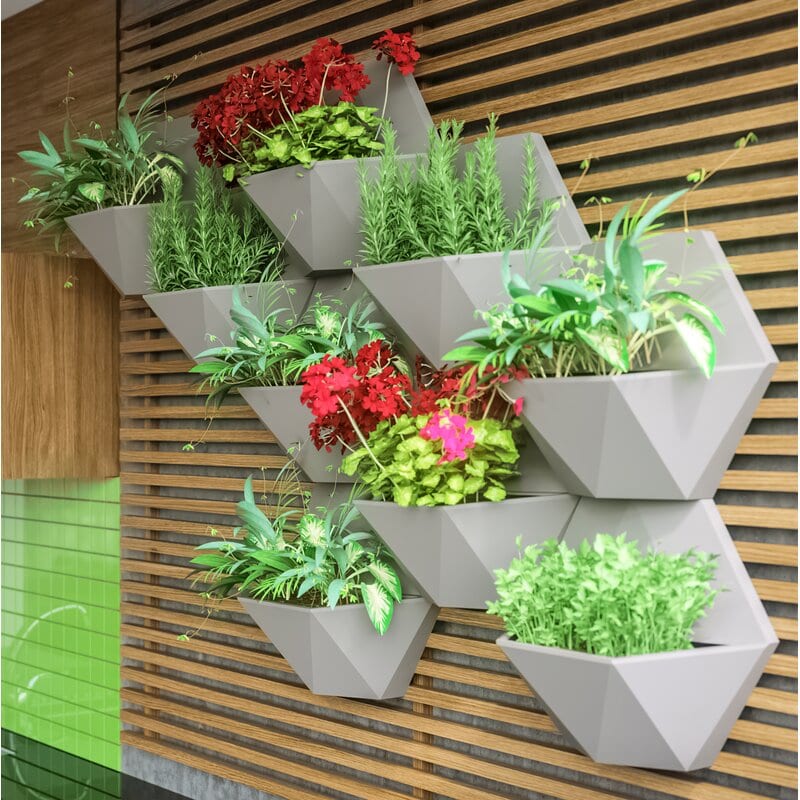 Want to fill a whole wall with plants? These lightweight plastic planters come in sets of four, and you can purchase multiple sets to fill an entire wall.
For a maintenance-free look, consider putting faux plants in the planters. If you prefer low-maintenance options, try succulents or snake plants.
Decorate Your Living Room with Wooden Wall Planters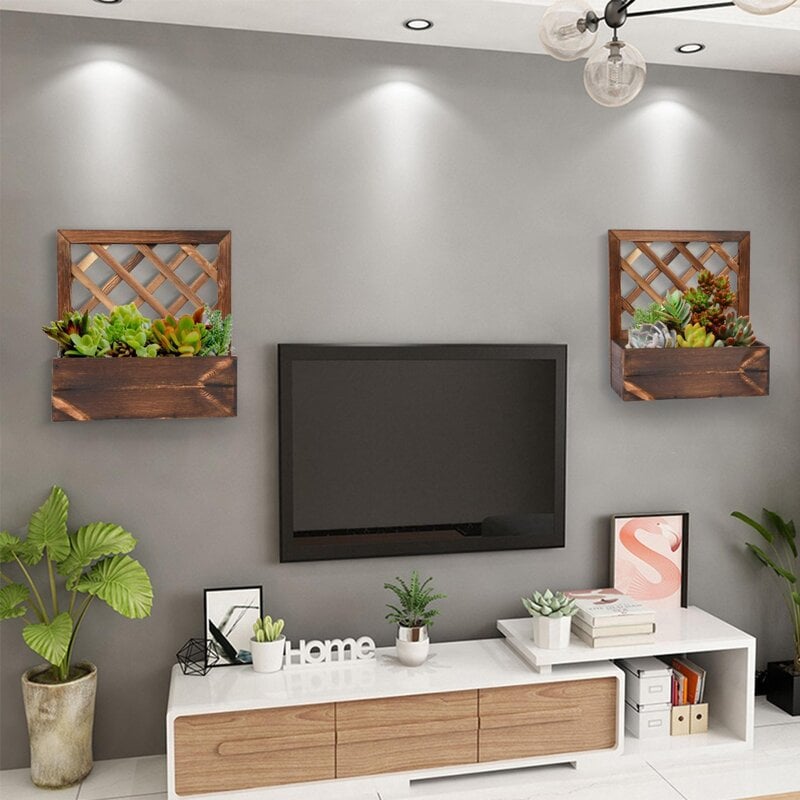 If you need greenery wall decor ideas for the living room, these wooden planters are the perfect fit. They are made of carbonized pine wood and are water-resistant.
These would look great on either side of the tv as shown or on a nightstand or desk.
Load Up Your Shelves with Pretty Planters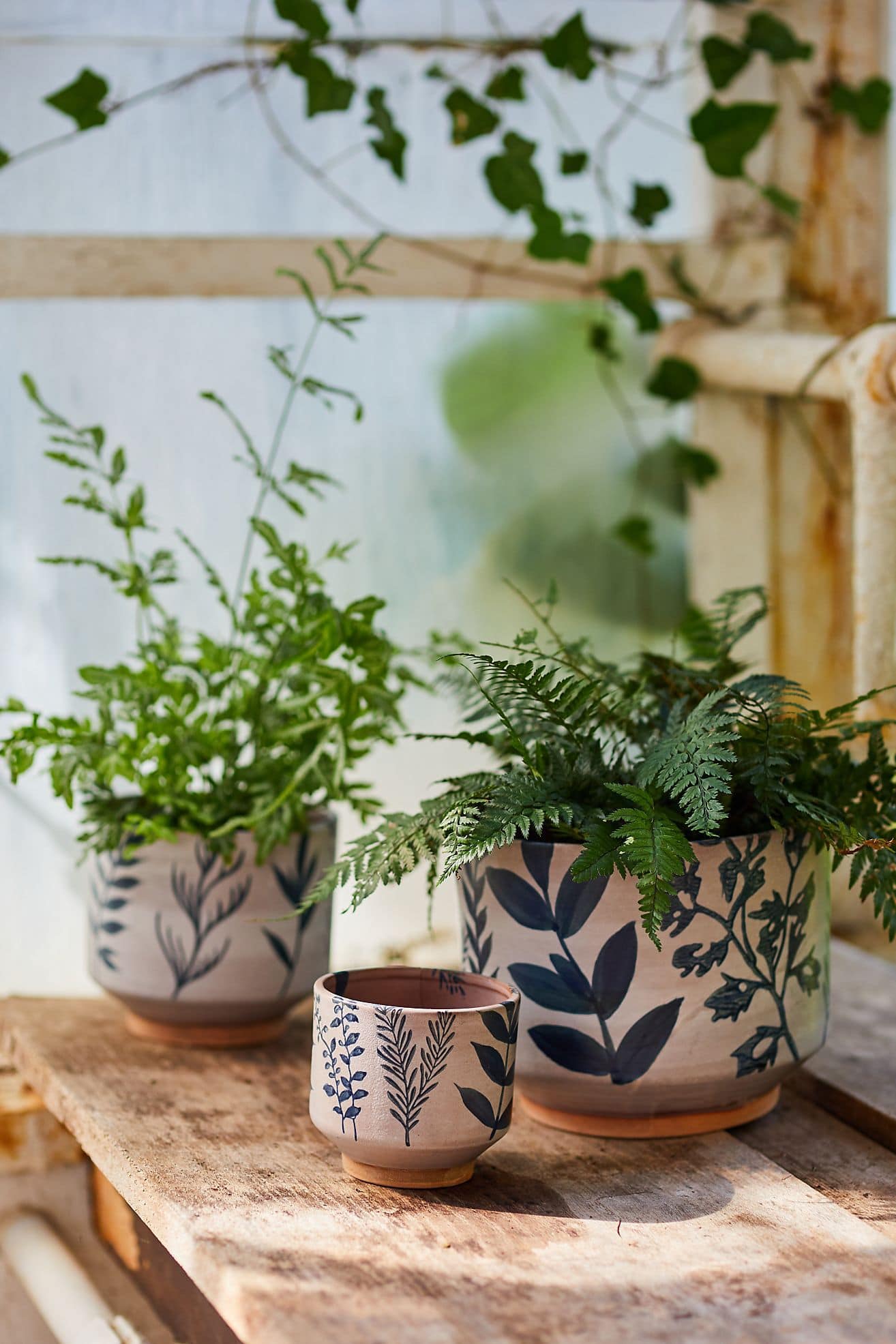 One of the easiest and most overlooked ways to add greenery to your decor is simply adding pretty planters to your wall shelves. A unique planter with a nice plant will always look good.
This planter from Anthro comes in three sizes-small, medium and large.
Final Thoughts
Adding plants to a room is one of the best ways to make it feel brighter and more welcoming. And not only that, but your plants will also improve air quality and boost your mood.
If you've yet to add greenery to your home, try any of these eighteen wall decor ideas. Chances are, once you start decorating with plants, you'll never go back.