Decorated Life is reader-supported. When you buy through links on our site, we may earn an affiliate commission. Learn More
How to Hang Curtains Without Drilling – 8 Creative Ideas
It's always fun to move into a new space and start dreaming up ways to decorate. But, if you're renting, you might need to be mindful about the walls.
A nail hole here and there is easy to patch up, but if you want to frame your windows with curtains and avoid drilling, you'll need to consider alternative ways to hang curtains.
Believe it or not, there are a handful of ways to hang curtains in a rental apartment that don't involve drilling. Between magnets, Command hooks, and curtain tiebacks, you can have the decor you want while also keeping the walls safe.
Tension Rod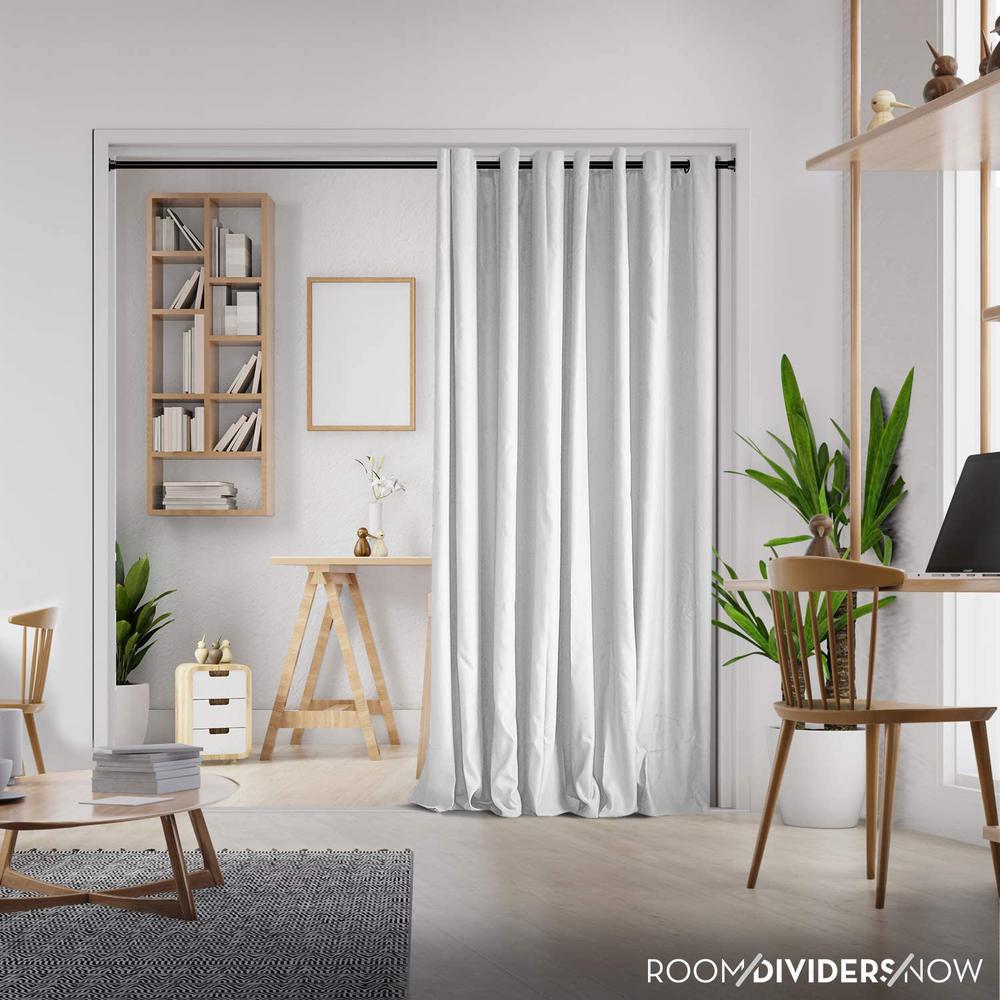 The most common (and easiest) solution to avoiding wall damage is using a tension rod. They're basically like shower curtain rods in that they expand to whatever width you need and just stay put.
This no drill curtain rod tucks in nicely to windows and allows you to easily hang curtains. The only drawback is that the curtains will cover the window slightly so consider only hanging one curtain or hanging some tiebacks to push them out a little.
Magnetic Curtain Rod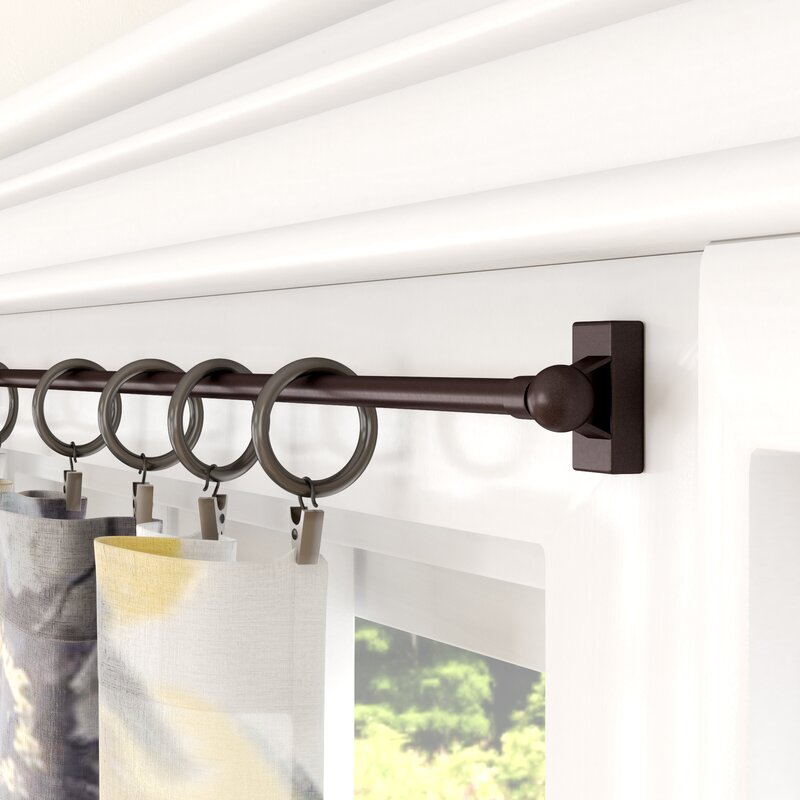 If you're trying to hang a curtain over a window of a metal door, you can use a magnetic curtain rod to avoid drilling.
The temporary curtain rod will stick right to the door so you can easily open and close your drapes without worrying about them coming down. Then, when it comes time to move, just pop the rod off the door and you're done!
Stick On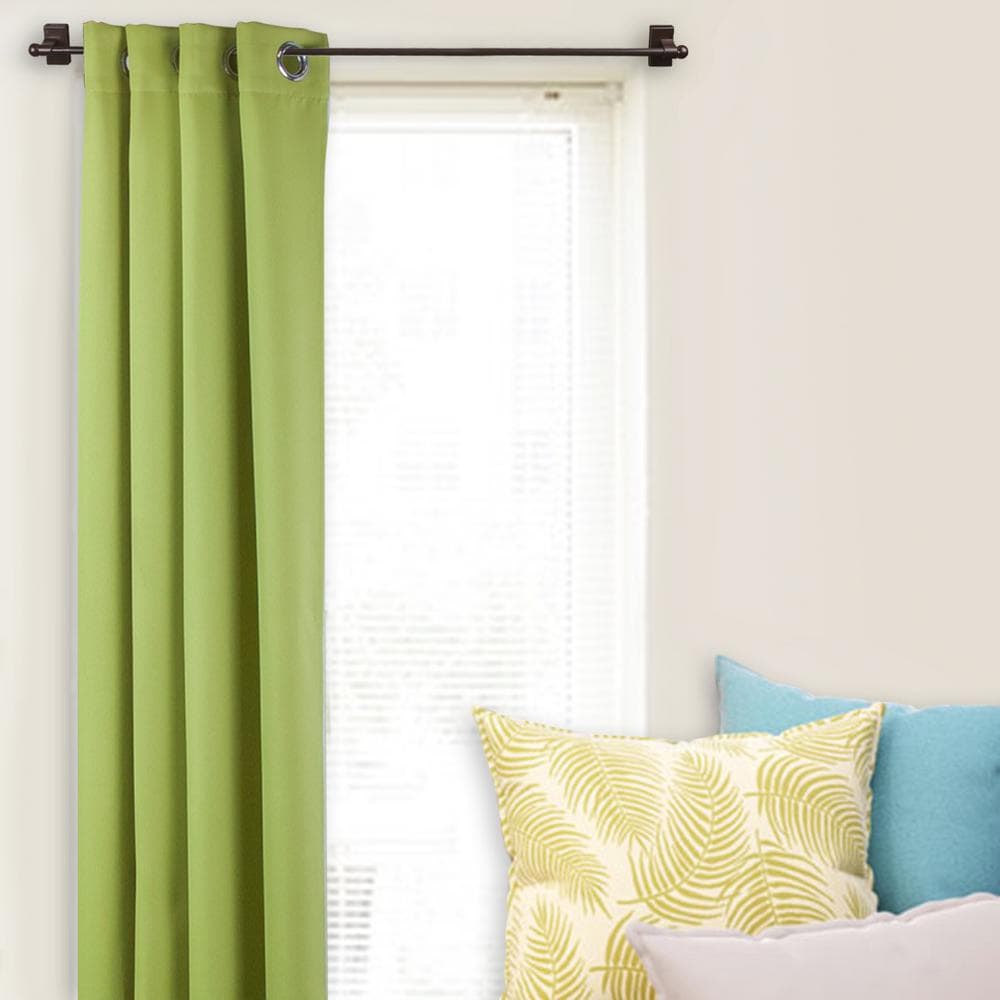 Wondering how to hang curtains without nails or screws while still having them look like traditional drapes? Look for a stick-on curtain rod.
A stick on curtain rod allows you to hang curtains without damaging the walls without having to sacrifice the look you're trying to achieve. Unlike a lot of other temporary curtain rods, this alternative lets you hang the rod as high as you want and have it sticking out on either side of the window as far as you want.
Command Hooks
Similar to stick on curtain rods, Command hooks are another answer to how to hang curtains without drilling into the wall. In fact, they even make some specifically for this purpose.
All you need to do is hang a hook on either side of the window and pop a rod it, and you're done! If you want to open and clothes the curtains frequently, you will probably want to secure the rod to the hooks somehow (even some string could work) so that it doesn't slip around.
Twist and Fit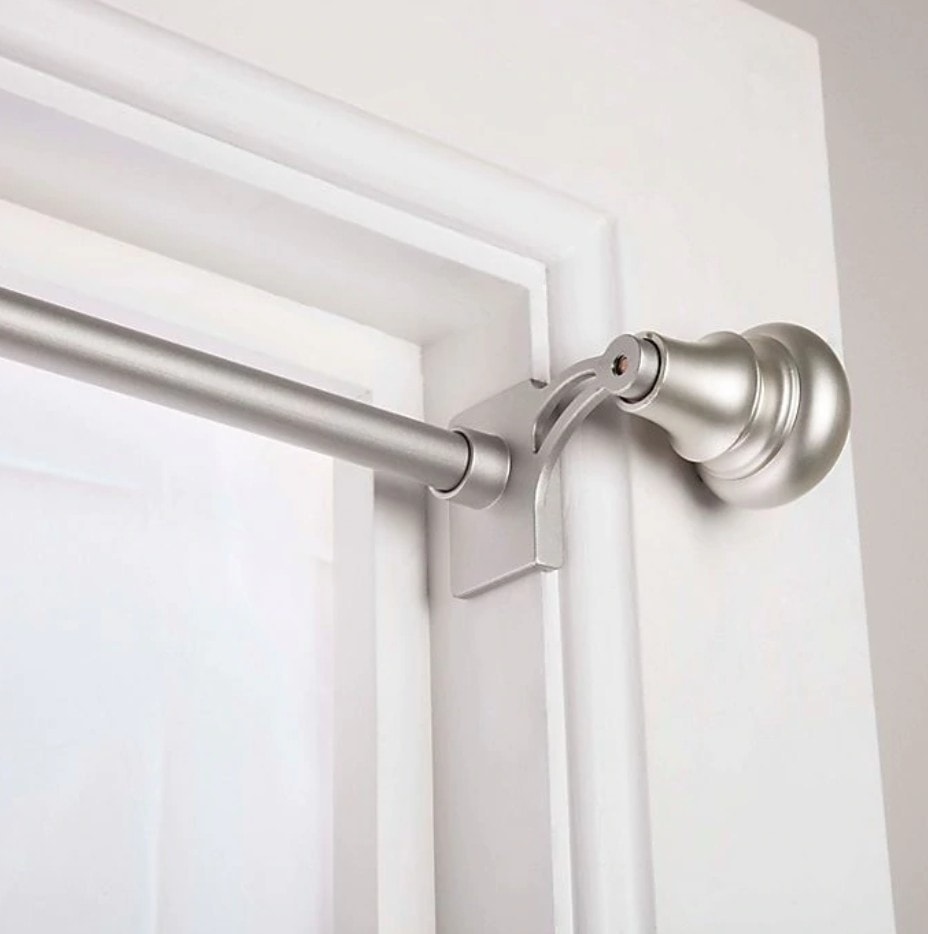 Twist and fit curtain rods are another fantastic product for people who want to hang curtains without holes.
The removable curtain rod works similarly to a tension rod, but actually has decorative ends that stick out from the window and lets you attach a real curtain rod to them so the curtains sit in front of the window rather than inside it.
Skip The Curtains For No-Drill Shades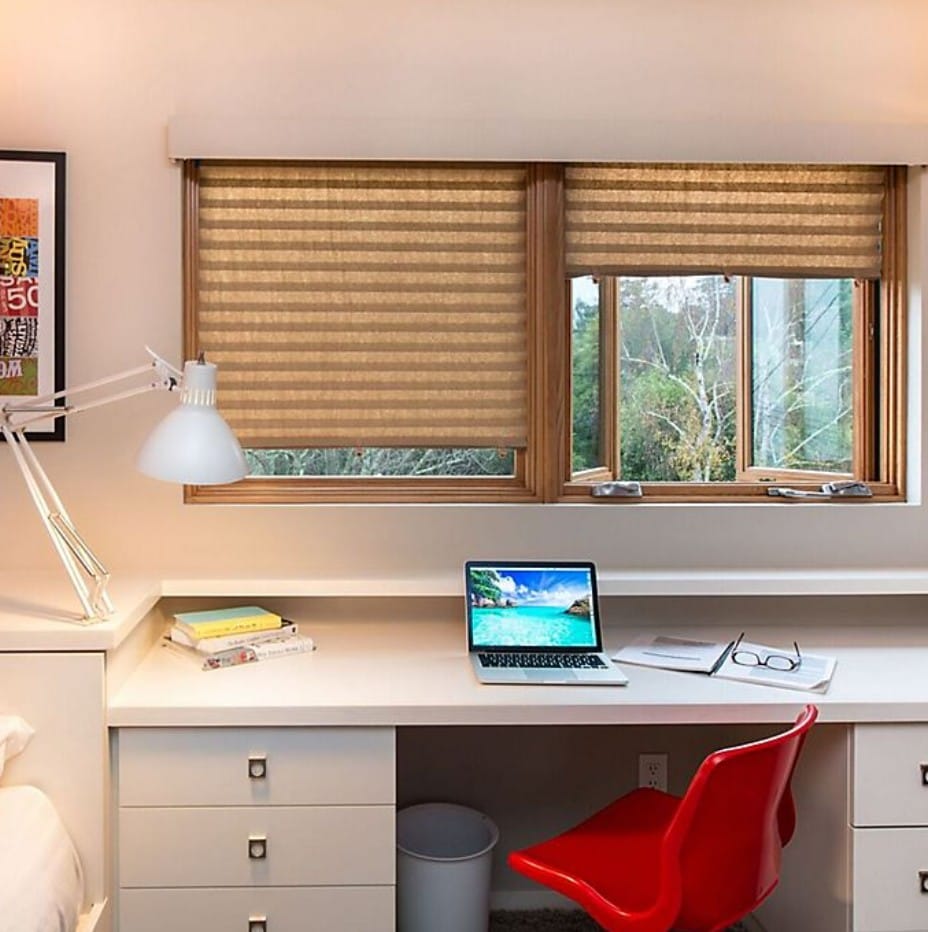 Are you considering curtains just to block out the light rather than to add a decorative touch to your space? If so, then consider skipping the idea of curtains all together and go with a shade instead.
There are a lot of shades that can be attached to the top of a window without using drills. When you want to block out the light, simply pull the shade down and then push or tie it back up when you're done.
Take a Tip From a Wedding Planner
For an unconventional DIY approach, build a curtain frame that sits in front of the window instead of relying on a curtain rod that attaches to the wall. Something similar to a photo booth backdrop, like the one in this picture will work. If you're handy, you can build it with PVC pipes, spray paint it, and hang some pretty curtains!
Nails & Tiebacks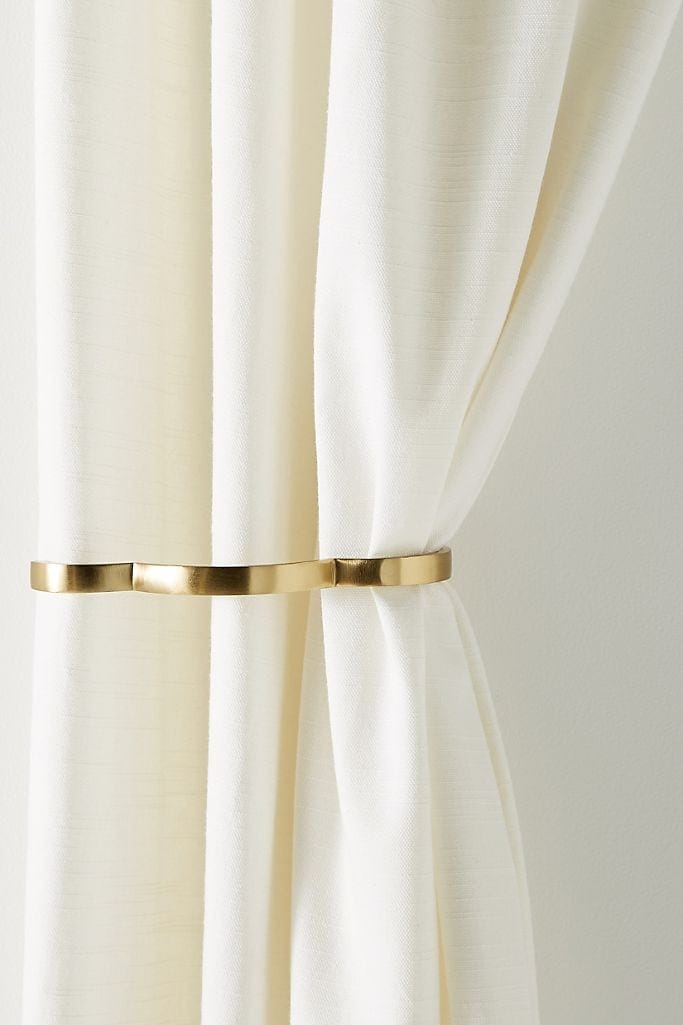 If none of these are doing it for you, you can still hang curtains without rods, but you may have to put some small holes in the wall (but you won't have to use a drill).
You'll need to have a hammer and nails for this solution. Just carefully hang the curtains by nailing them into the wall. If you want them to be functional (not just decorative), nail them across the top of the window and then use tiebacks on either side of the window to hold them open during the day.
Final Thoughts
Whether you want the traditional window treatment look or you're fine with hanging curtains without rods, you can easily do it without doing any damage to your walls.
Tension rods, stick-on rods, and even skipping curtains altogether to opt for a window shade are all creative ways to avoid drilling into your walls without sacrificing style.