10 Elegant Alternatives to Shower Curtains
A shower should be a refreshing and soothing experience, and one way to ensure that is to upgrade from the typical vinyl shower curtain.
There are actually a ton of options out there to have a more elegant and mature shower, and each of these is still quite affordable.
So many people simply get a basic PVC or vinyl shower curtain but moving away from that can enhance the whole appearance of your bathroom. Have a look through these 10 options and get inspired.
Get a Sliding Panel Door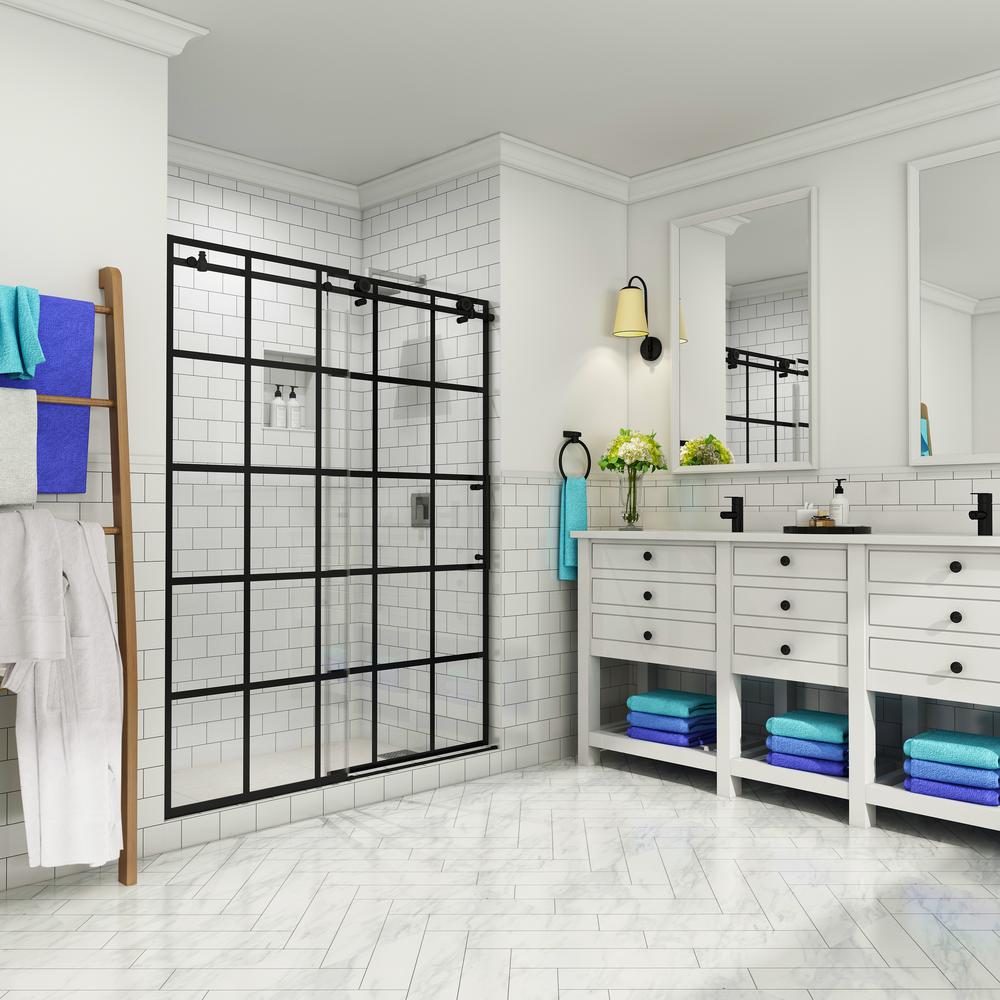 A sliding panel door is excellent if you have a smaller shower and you need to make sure all the splash is contained. It still allows you to have an elegant shower and is a great replacement to a shower curtain.
In this example, the bold black panes of the glass sliding panel add some personality and pop to the room, especially when paired with the white walls and white subway tiles of the shower.
A Natural Linen Curtain Is Simple and Elegant
Another great shower curtain alternative option is the one pictured here, which involves a curtain over two sides of the shower. It's a natural linen curtain, which is a lot more sustainable and classy-looking than the traditional shower curtains.
It also looks quite unique since a shower in this style usually has panels and doors around it instead of a curtain. It creates a feeling of more space and simplicity, which I love.
Repurpose Salvaged Wood Into Shower Screens
This is a completely unique alternative to a shower curtain, and creates quite a statement in the bathroom. The entrance to the shower is made from repurposed wood, with a heavy wooden frame and two wood panels with lattice detailing.
There is also an opening to let a lot of natural light flow in. It's an excellent choice for those who want their shower to stand out. It's important to treat the wood to protect it.
Get an Open, Doorless Shower Instead
Those with a bit more space in their shower can afford to leave their shower open and doorless, eliminating the need for a shower curtain or an alternative.
Some showers are full walk-in options, but others, like the one pictured here, have a little step to get in, ensuring no water leaks out into the bathroom. It also has a bench and shelving inside the shower for a truly luxurious experience.
Go Cool and Relaxing With a Patterned Bamboo Curtain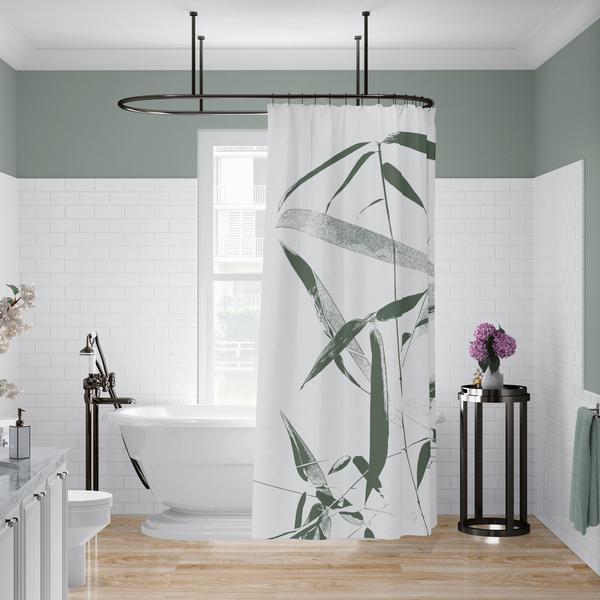 Bamboo is a great material for a shower curtain, creating an environmentally friendly option that can also look pretty and light in a bathroom. In this example, the white curtain has a greenish-gray leaf pattern that makes the whole room appear fresh and clean.
The curtain looks sleek and soft, a far cry from plastic shower curtains many are familiar with. If you've got a bathtub shower and you need a curtain, you should consider going with bamboo.
Be Eco-Friendly With a Hemp Shower Curtain
Hemp is another material that's underused but also great for the environment in a shower curtain. As you can see here, it's quite light and thin so it can still allow a lot of natural light to filter through.
This natural pale beige color is excellent for a simple farmhouse bathroom, minimalist approach, or white and neutral color palette. I also love the simple potted plant hanging from one end to add life to the bathroom.
A Polished Cotton Curtain Adds Elegance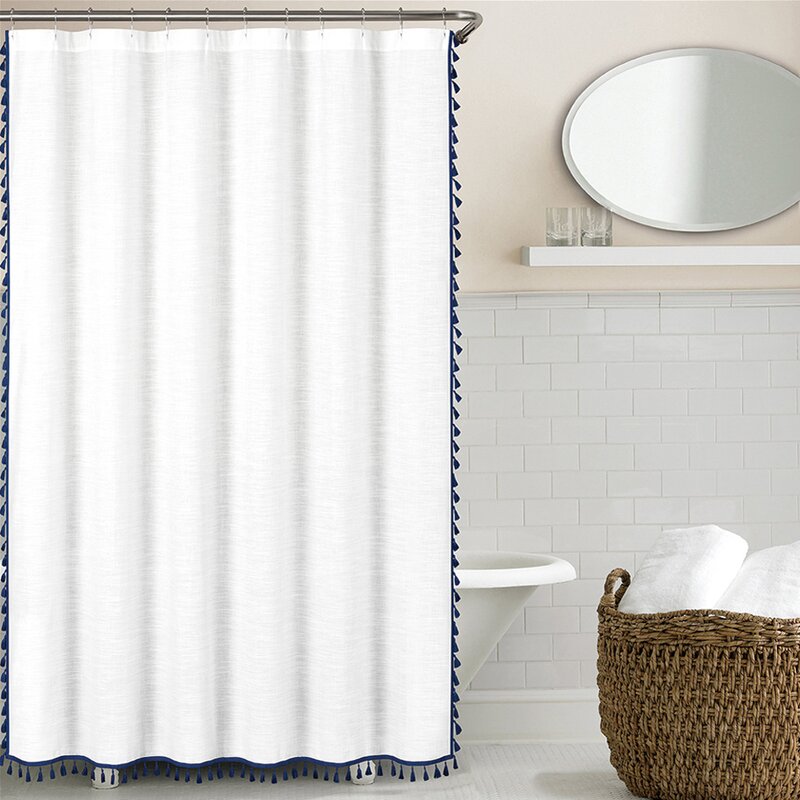 These examples all show clever replacements to plastic shower curtains that are easy and affordable to choose. Cotton is a material often used in bed linens, but that's also excellent for a shower curtain.
If you want to be truly environmentally friendly, look for organic or fair trade cotton. A white curtain like this is simple and beautiful, and the blue tassels help to spice up the overall appearance.
Make Your Own Macrame Shower Curtain for a Boho Look
You can add macrame to a shower curtain for a more bohemian and unique look, like in this example. Macrame is a technique of knotting instead of weaving and it makes everything look relaxed and boho. 
The macrame shower curtain here looks excellent with the wicker basket, forest green towels, and macrame house plant. This site is a great resource to check out if you want to DIY your own macrame shower curtain.
Go Classic With a Glass Shower Door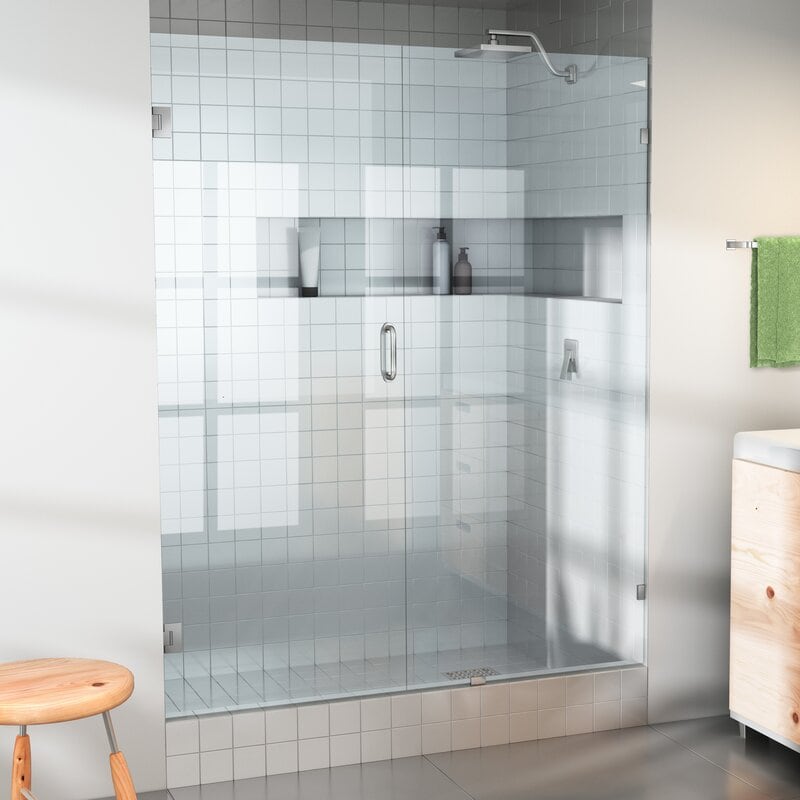 A glass shower door is a sleek and modern look for a shower and a great alternative for a shower without a curtain. This one is completely clear, making the space appear larger and brighter than if a curtain was blocking off that whole section.
A glass shower door works really well with a simple shower and white tile pattern. I especially like the recessed shelves in the shower to keep everything tidy and in place.
Use a Shimmering Screen to Add Mystique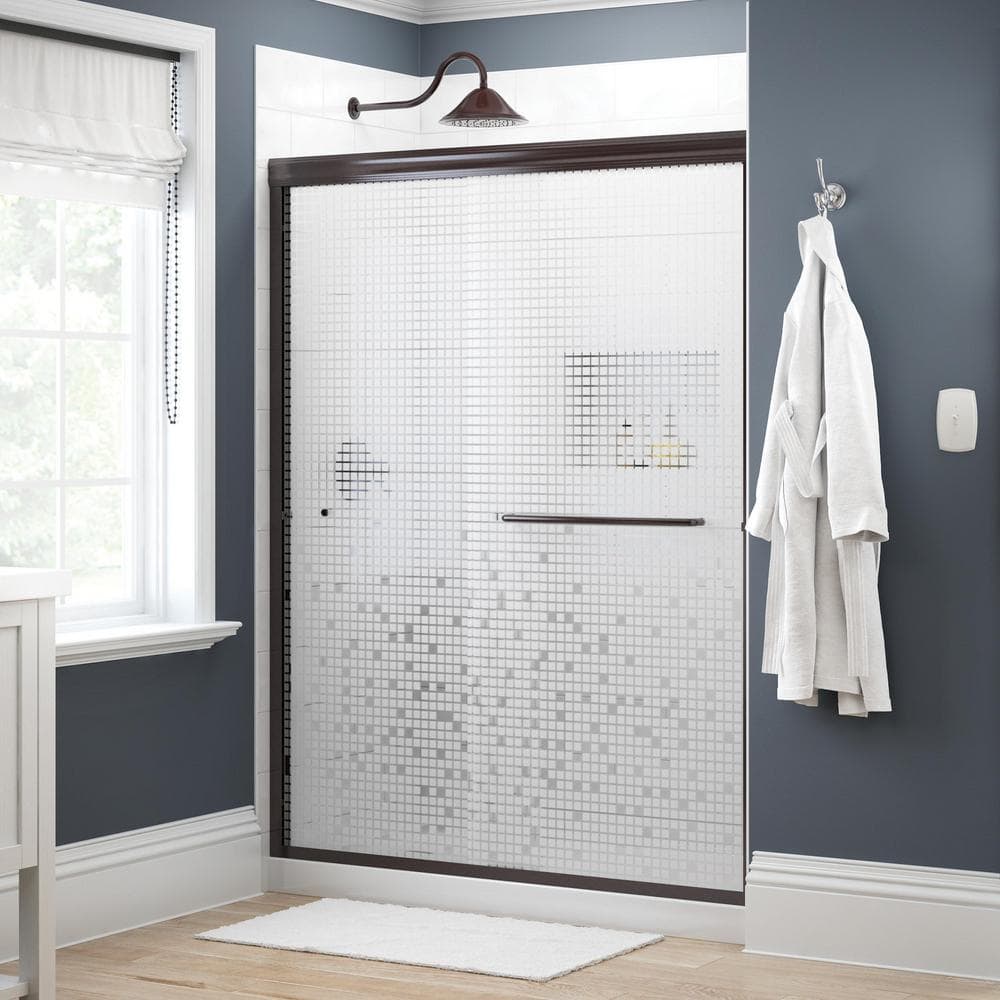 This frosted screen is set up in a delicate pattern to create a shimmering appeal and add a bit of privacy to this shower.
Look for a screen with a delicate pattern like this one or look into creating your own frosted pattern on an existing shower screen.
Final Thoughts
You want an elegant or classy bathroom but your plastic shower curtain keeps bringing down the look? Or you want to look for something more environmentally friendly and PVC isn't appealing to you? It's a great idea to look for something better than the typical shower curtain.
Your shower curtain alternative can do a lot to improve the decor and style of the room, and there are so many options to choose from depending on your budget. Whether you prefer to have sleek glass panels, a modern screen, or a doorless shower, it's easy to skip the curtains.