Decorated Life is reader-supported. When you buy through links on our site, we may earn an affiliate commission. Learn More
How to Mix and Match Bedroom Furniture
Want a bedroom that expresses your taste, but looks like it was styled by a pro? Matching furniture sets are easy to buy, but look out: too much matchy-match is boring and cookie cutter.
Designer bedrooms have a coordinated, rather than matching, look. You can get the look by choosing different pieces that complement each other.
If you've already started with a matching bedroom set, don't worry! You can keep the pieces you love, while switching other ones out. Soon you'll have that customized, coordinated style you're looking for.
When you're changing up your furniture, you can vary different elements while keeping others the same to ensure that your final look is harmonious. There are three easy variables to try: colors, textures, and styles. Let's take a look at some examples to see how easy it can be!
Different Colors
Changing up the colors of your bedroom set works as long as the colors in your palette don't clash. This opens up lots of options!
Remember that things like wood, metal, and wicker also count as colors, even if they're not painted.
A coat of paint or a change of upholstery is an easy way to change out the colors of a bedroom set piece you already own.
Think of details when you're changing up colors. Just a touch of color from one piece to another across a room can be enough to create cohesion–the whole room doesn't have to be one color.
Blues and Neutrals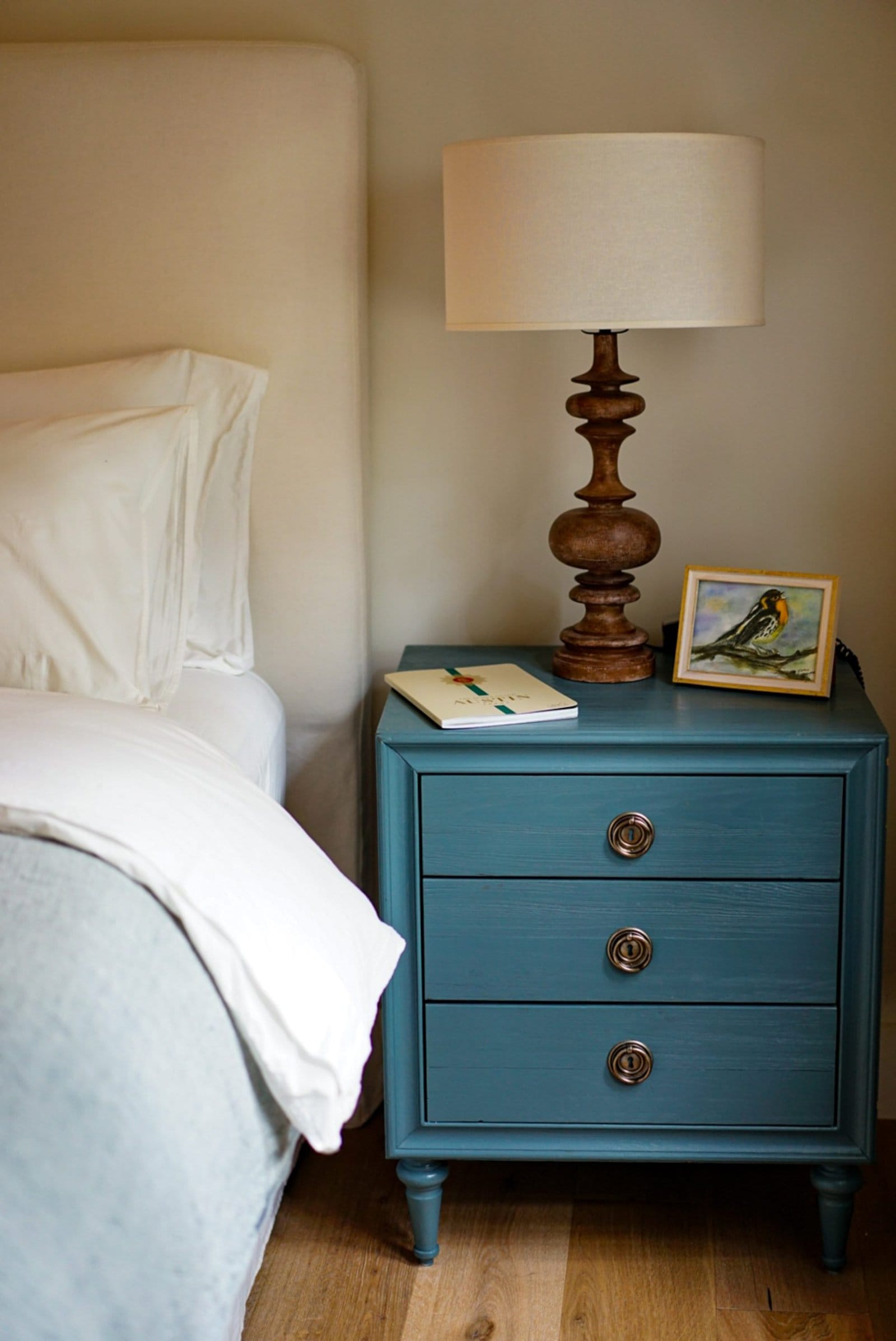 The cream fabrics and warm wood in this bedroom look extra-cozy against a rich blue nightstand and a pale blue comforter.
Wood and White Furniture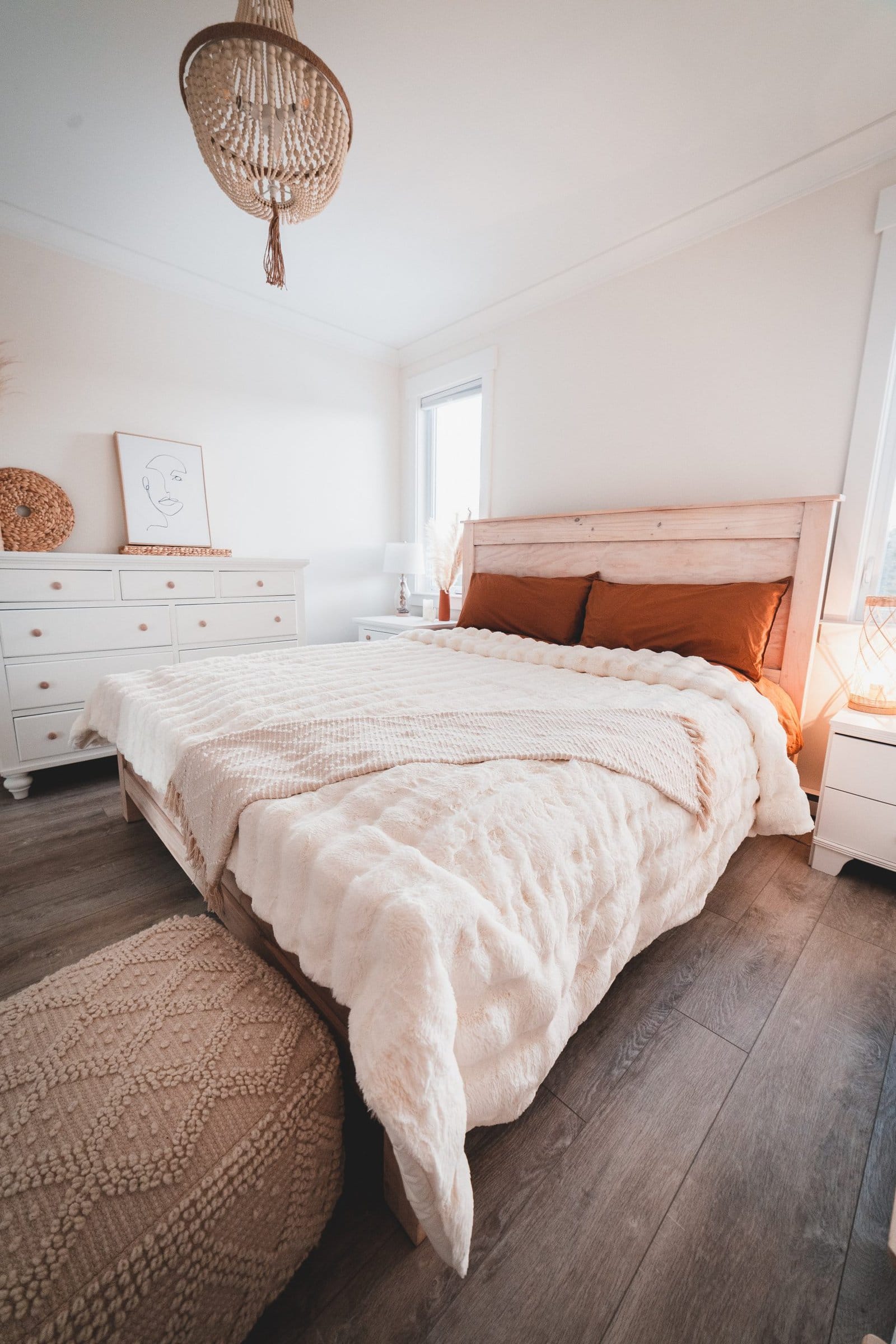 The unfinished woods of the headboard and floor provide color variety that sets them apart from the matching nightstand and dresser set.
Bolds and Brights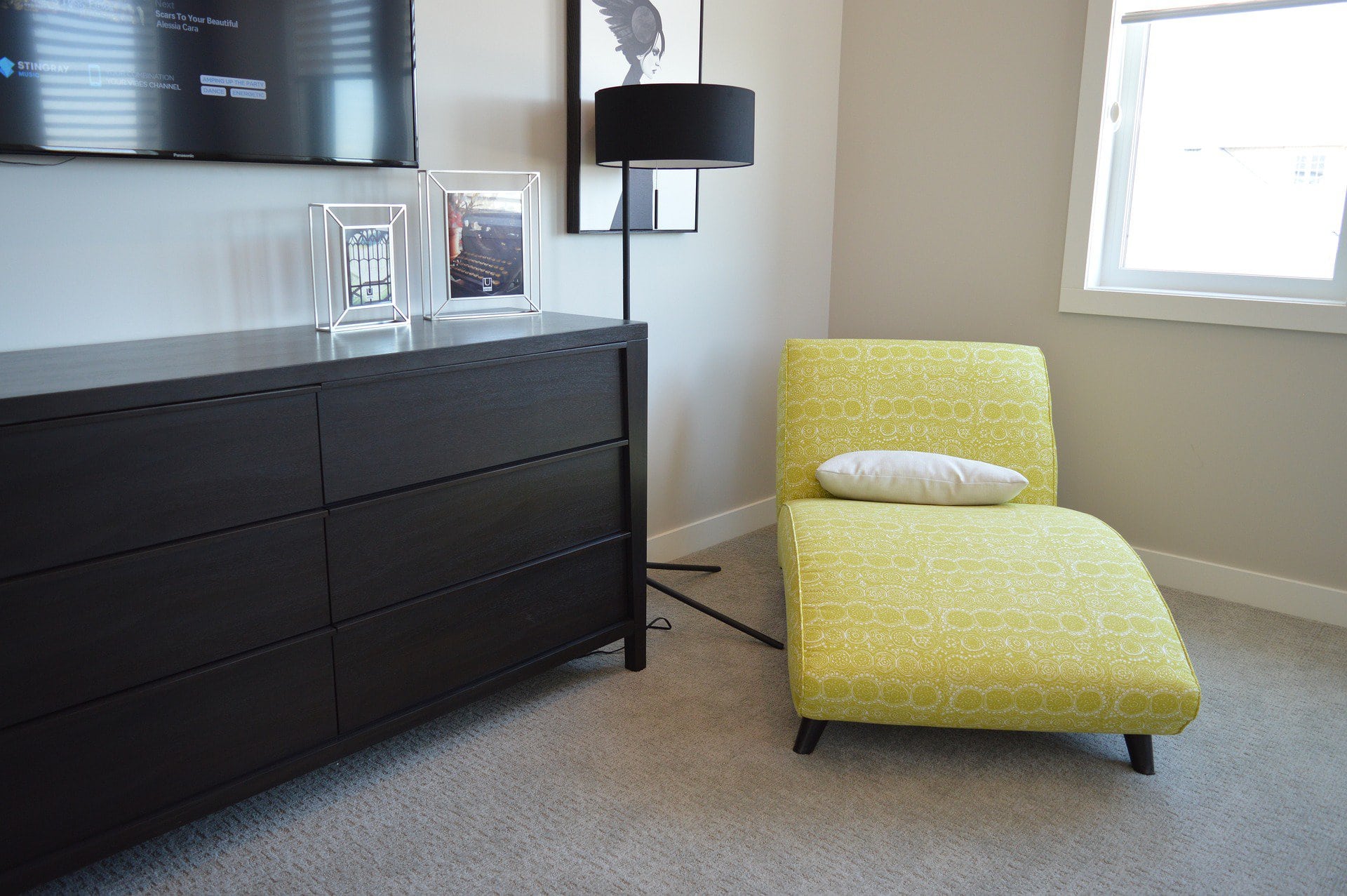 This bedroom corner features striking color contrasts between black and yellow furniture. But these very different pieces still look like they belong together because they're in the same modern style.
Different Textures
The texture of your furniture can be about the material it's made from, the actual physical texture it has, or even the patterning that makes it appear to have a texture. Changing any of these can add visual interest to your bedroom.
Different textures can take us someplace exotic by calling to mind the places where various materials can be found, or evoking the look and feel of plants and animals.
Consider whether materials are silky and smooth, rough and rugged, shiny or matte, natural or man-made. Are the textures continuous or broken? Regular or irregular? These are all aspects that you can experiment with.
Wood and Wicker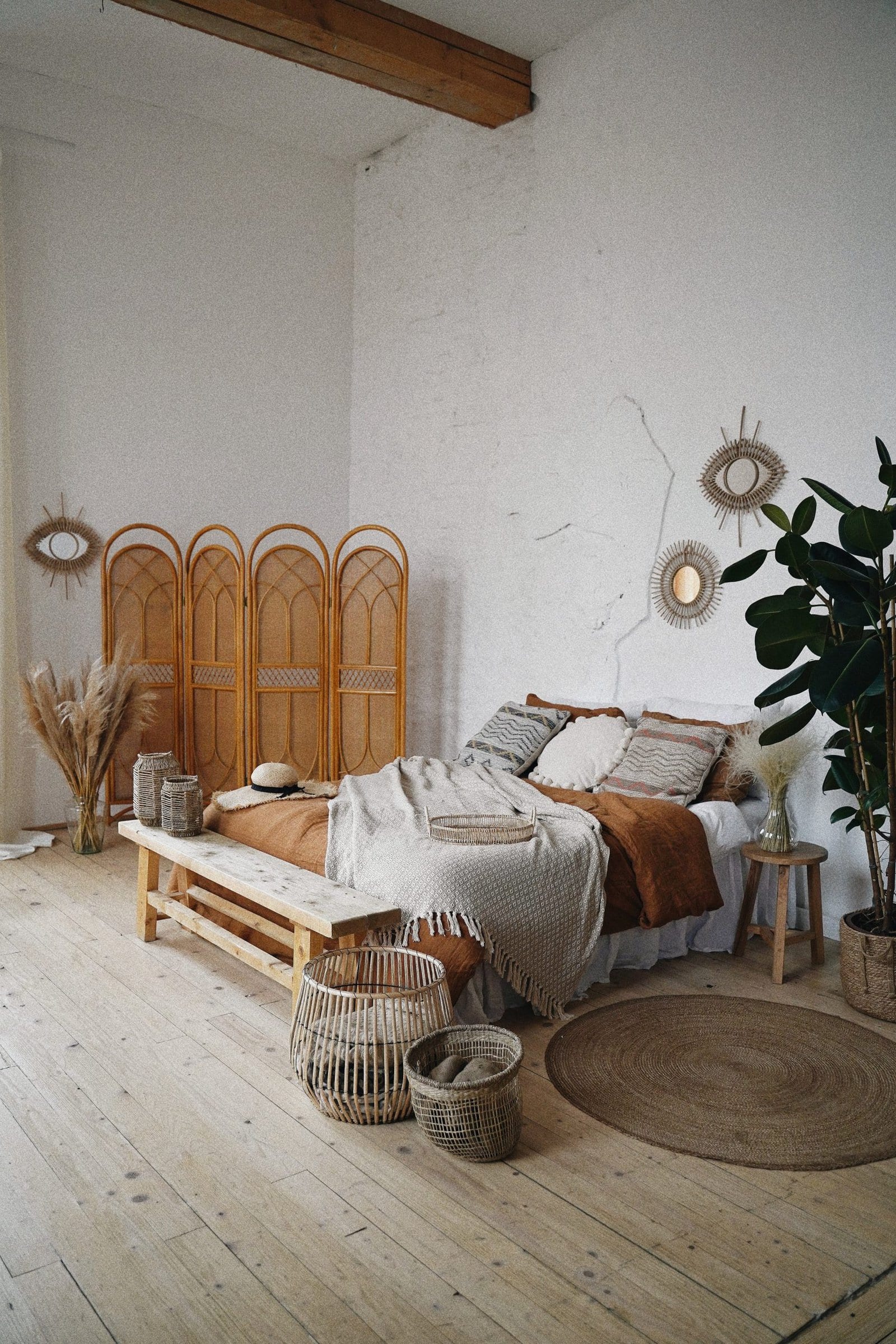 This bedroom makes use of natural materials like wood, wicker, and feathers to provide a range of interesting natural textures. A subdued neutral color scheme keeps everything looking like it belongs together.
Snakeskin, Satin, and Faux Fur
This bedroom uses textures to convey a sense of luxury. The headboard has a plush, smooth fabric. The nightstand and chaise lounge take a walk on the wild side with snakeskin patterning and faux fur! Satin pillowcases and velvet curtains continue the theme of upscale texture.
Contrasting Patterns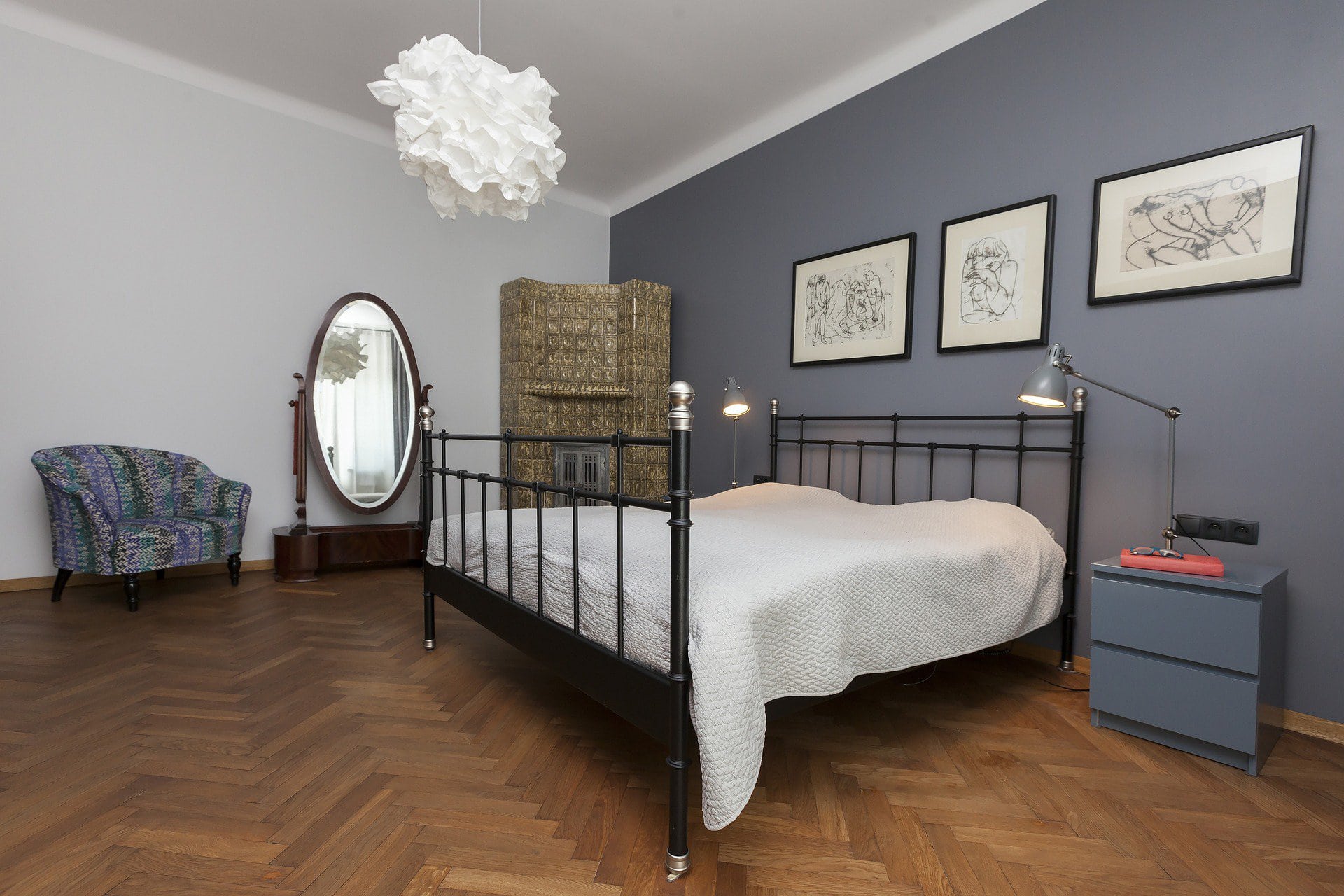 Different patterns on the furnishings in this bedroom provide an illusion of different textures. It's a way to introduce texture without actually changing the materials your furniture pieces are made from.
Different Styles
Completely different styles of furniture can work together too! Style is the most dramatic change, so make sure that your colors or textures and materials are similar enough to make the pieces feel like they still belong in the same room.
The fun thing about bringing together different styles of bedroom furniture is that it has the most potential for creativity. It can really personalize a room, letting you make use of flea market finds and vacation souvenirs right alongside your favorite store bought pieces. Nothing is off-limits!
Some decor styles particularly call for mixing furniture styles, such as shabby chic and modern farmhouse. You'll be able to master those looks once you have this skill down!
Purposely Mismatched Nightstands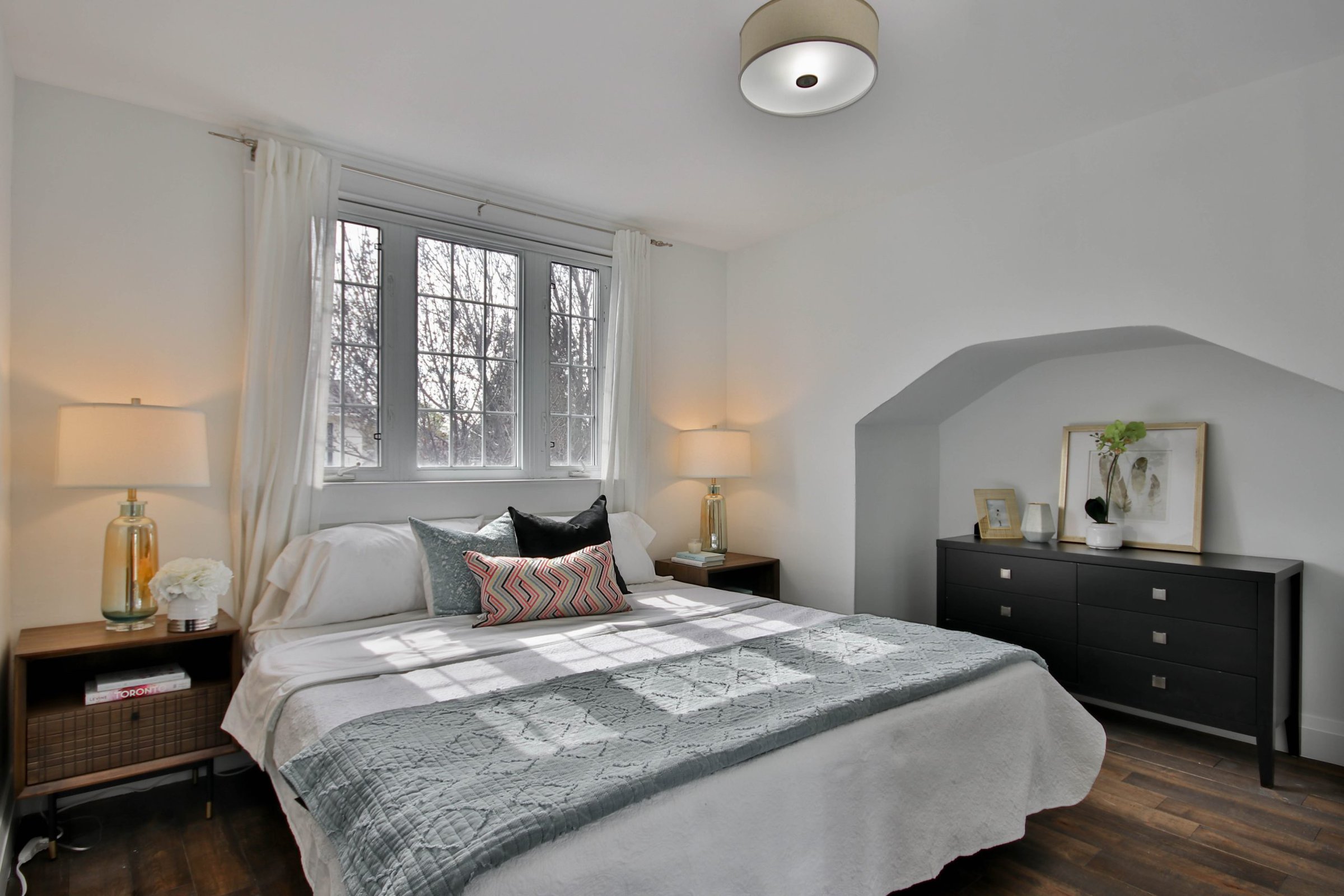 Not every bedroom has perfectly equal space on either side of the bed–and your nightstands don't have to match perfectly either! Try using mismatched nightstands to maximize your storage space.
Repurposed for a Fresh Look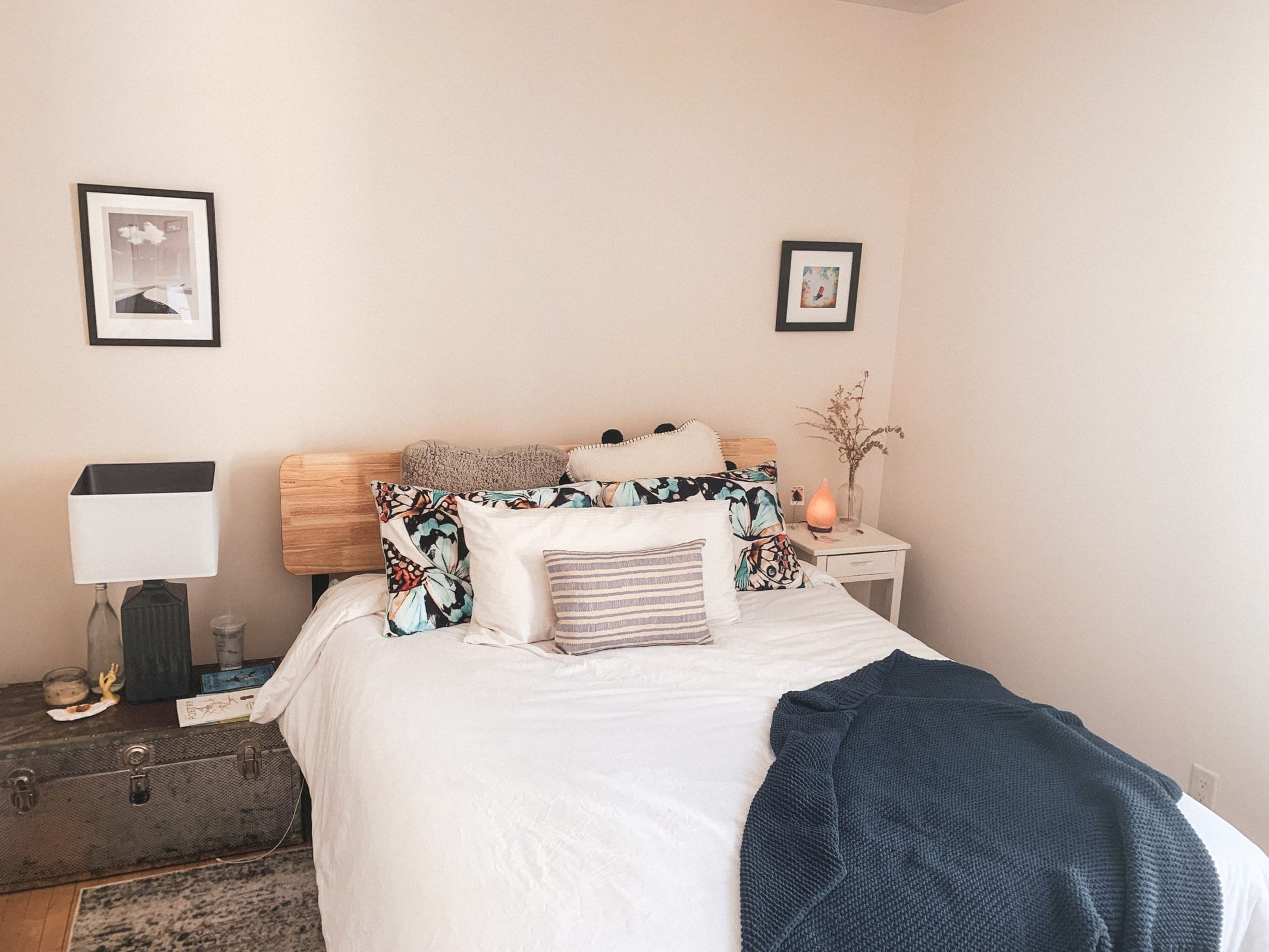 A vintage trunk serves as a fun nightstand in this bedroom, contrasting with a tiny white table on the other side.
Modern and Vintage Mix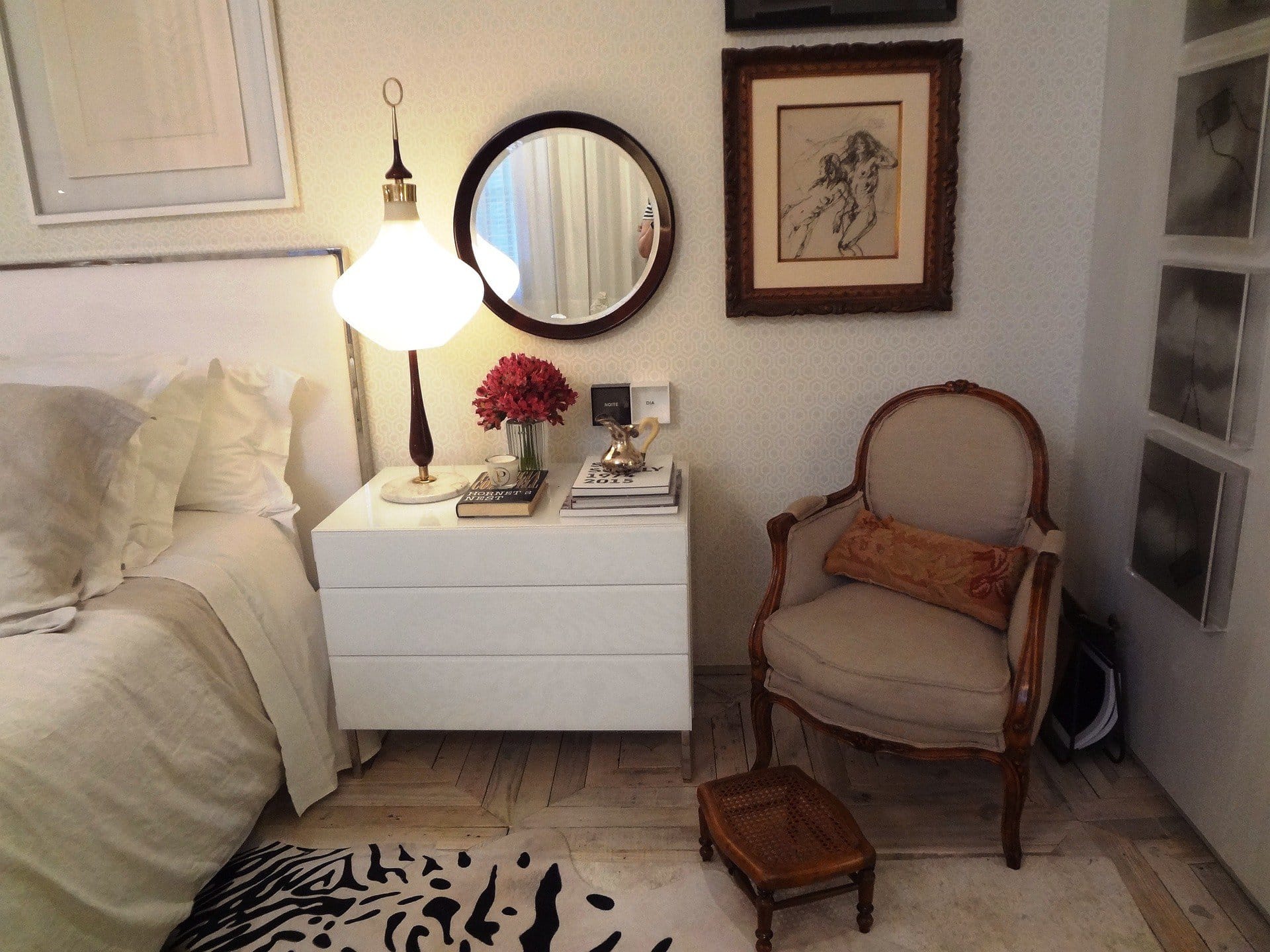 This bedroom juxtaposes modern elements, like the bed and nightstand, with vintage elements, like the lamp and chair, for a completely unique new style.
Final Thoughts
Mixing and matching bedroom furniture is a fun and easy way to make your bedroom have that designer look. You can play with colors, textures, or styles, while keeping some of these elements the same to give the furniture a cohesive look. This will easily create a one-of-a-kind space with your personal stamp on it.