Decorated Life is reader-supported. When you buy through links on our site, we may earn an affiliate commission. Learn More
How to Style a Sectional Sofa
Sectional sofas are so cozy and super convenient. They allow you extra space both for hosting guests, but they also give you the opportunity to just lounge and enjoy yourself.
But the thing with sectional sofas is that they're pretty big, so styling them both in the sense of where to place them and what to place on them can be quite a hassle. But worry not, we've got your back.
Don't Forget the Throw Pillows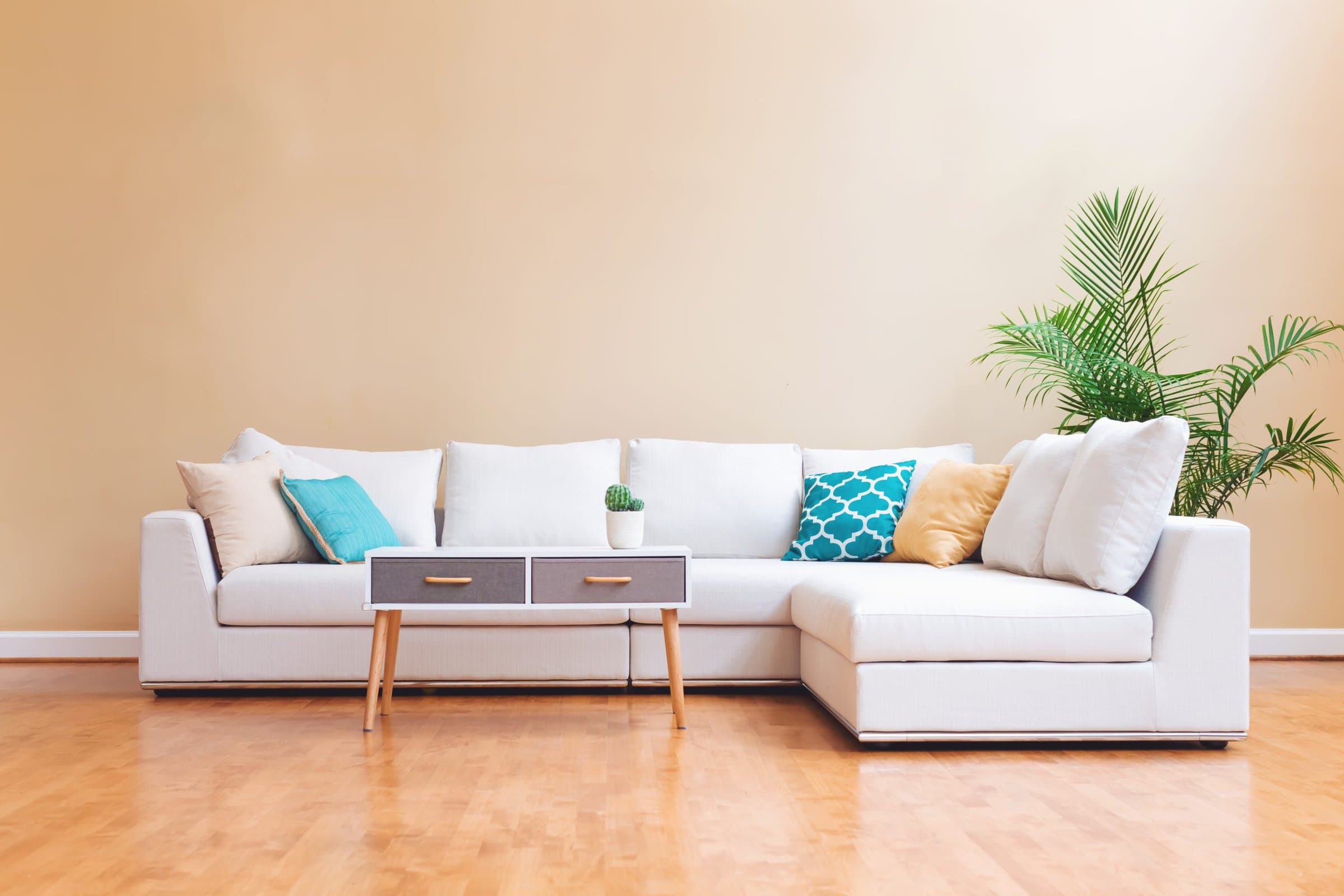 Throw pillows are, simply put, staple pieces for a sectional sofa. They're the best way to style your sectional since you can use the pillows to tie in the entire living room together. They're especially useful if you have a couple of bold colors in your living room and want cohesion.
There are different ways of placing throw pillows on a sectional, and you can completely unleash your creativity. No matter if you're into a more minimal look or prefer having a bunch of decors, it's all possible with your throw pillows of choice.
Pair With a Lamp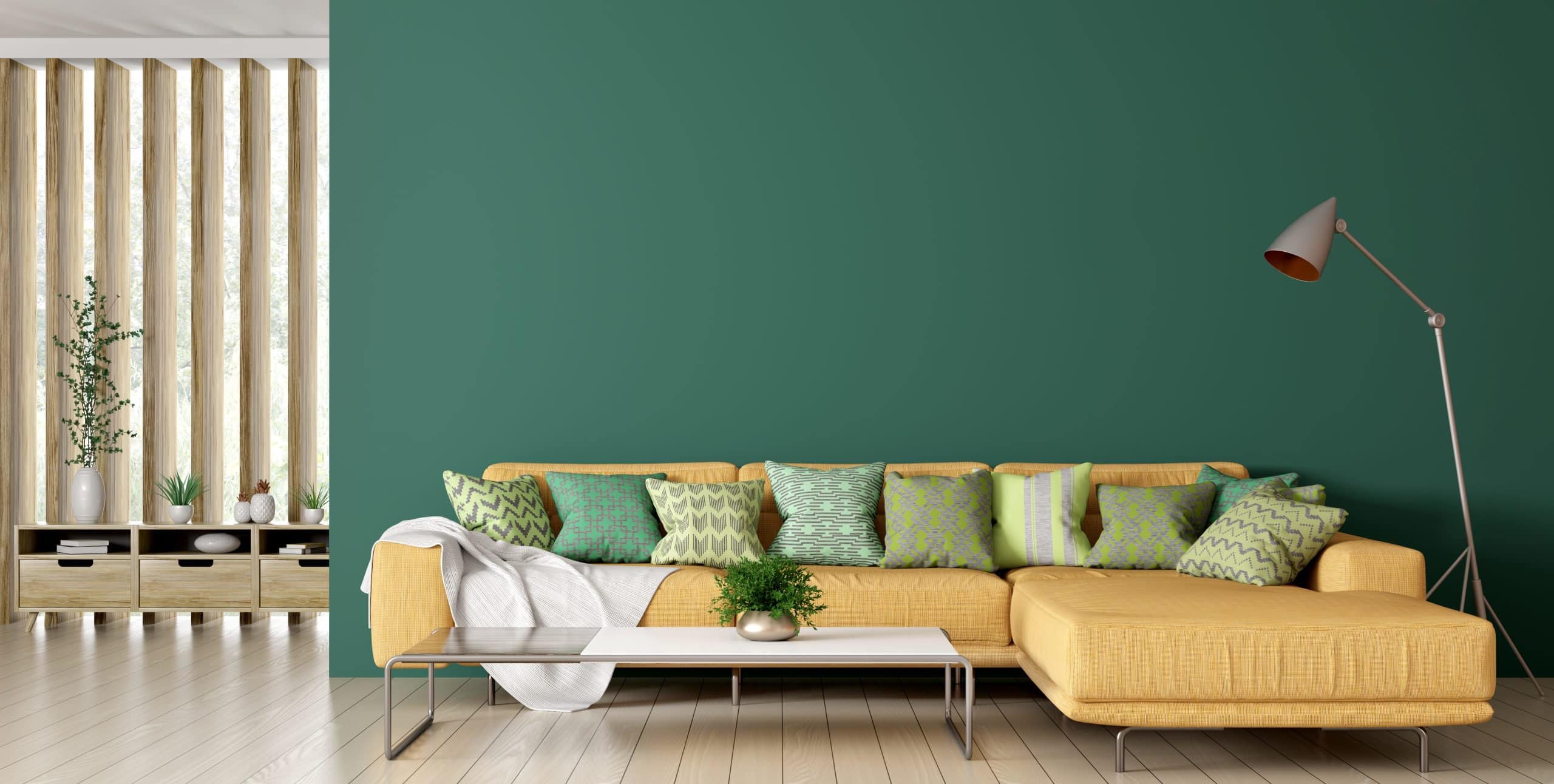 Lamps are some of the best home accessories. With tons of different lamp options, you can find the one that matches your sectional just right! If you decide to pair your sectional with a lamp, placing it right above the chaise can work beautifully, especially if you're an avid reader who loves to lounge with a good book.
Here, you can also see a stunning color combination that's matching the throw pillows with the walls. And opting in for a sleek neutral lamp was the perfect decision as it's beautifully functional without overbearing the space.
Add a Throw Blanket for a Casual Look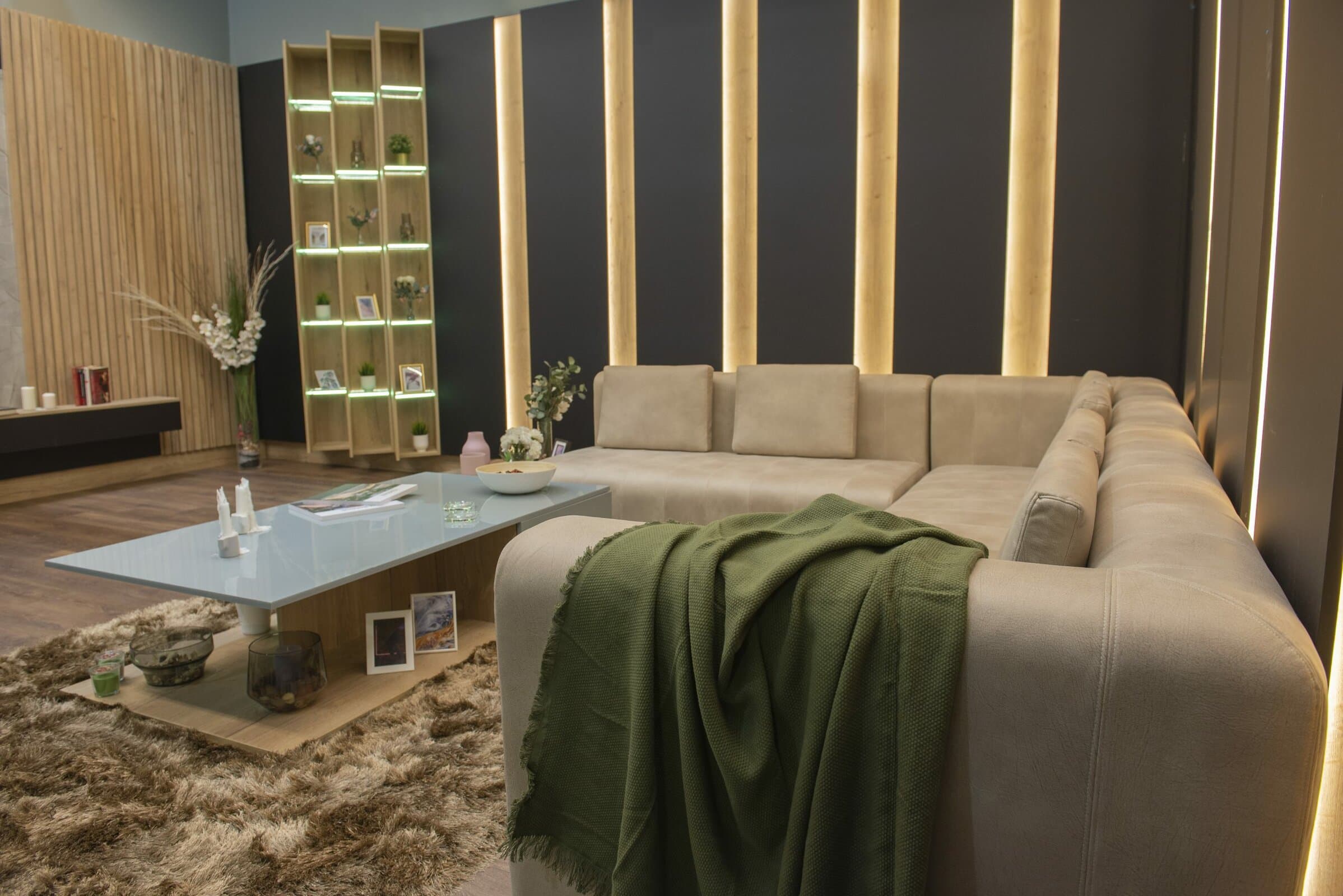 When decorating your L-shaped sofa, a little goes a long way. Even though they're often quite sizable, a throw blanket works quite well, making sure your sofa looks comfy and decorated without too much effort!
With tons of throw blanket options, in different shapes and sizes, finding the perfect match for your sofa won't take long! The most important thing is to figure out the right size so your throw isn't too small, as it can look pretty awkward that way.
Pair With a Rug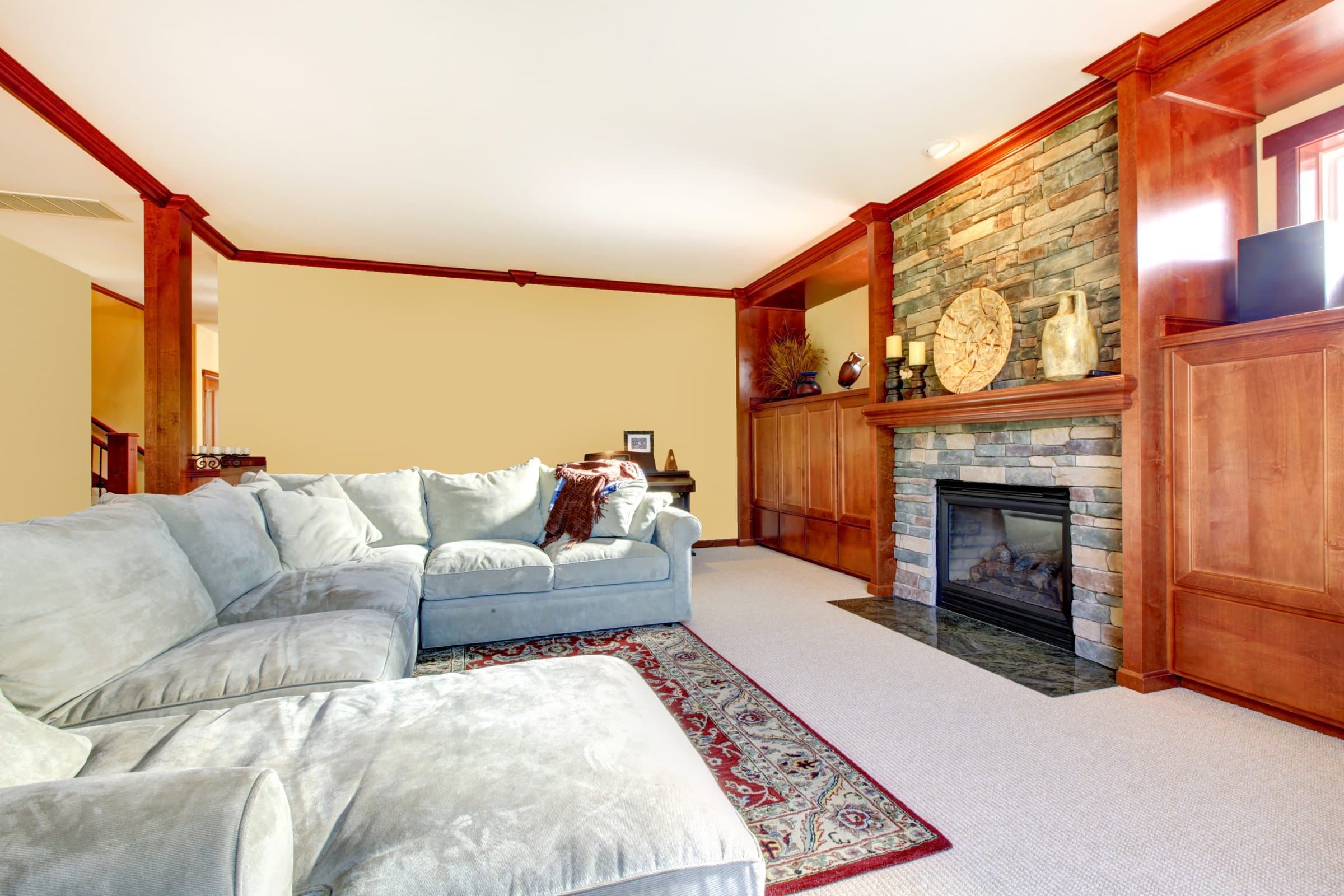 Rugs are a fantastic way to frame your space. And if you ever feel that your room might be missing something, a rug is often the way to go. Rugs are perfect for open floor plans. And when placed right under your sectional sofa, they can help you define the main sitting area.
When pairing rugs with a sectional, people often opt for smaller rugs that fit right in the L area of your sectional, but you can go bigger if you want to! A rug can be a great way to create cohesion or add dimension/color to your living room. Certainly a fantastic addition.
Put it Next to a Window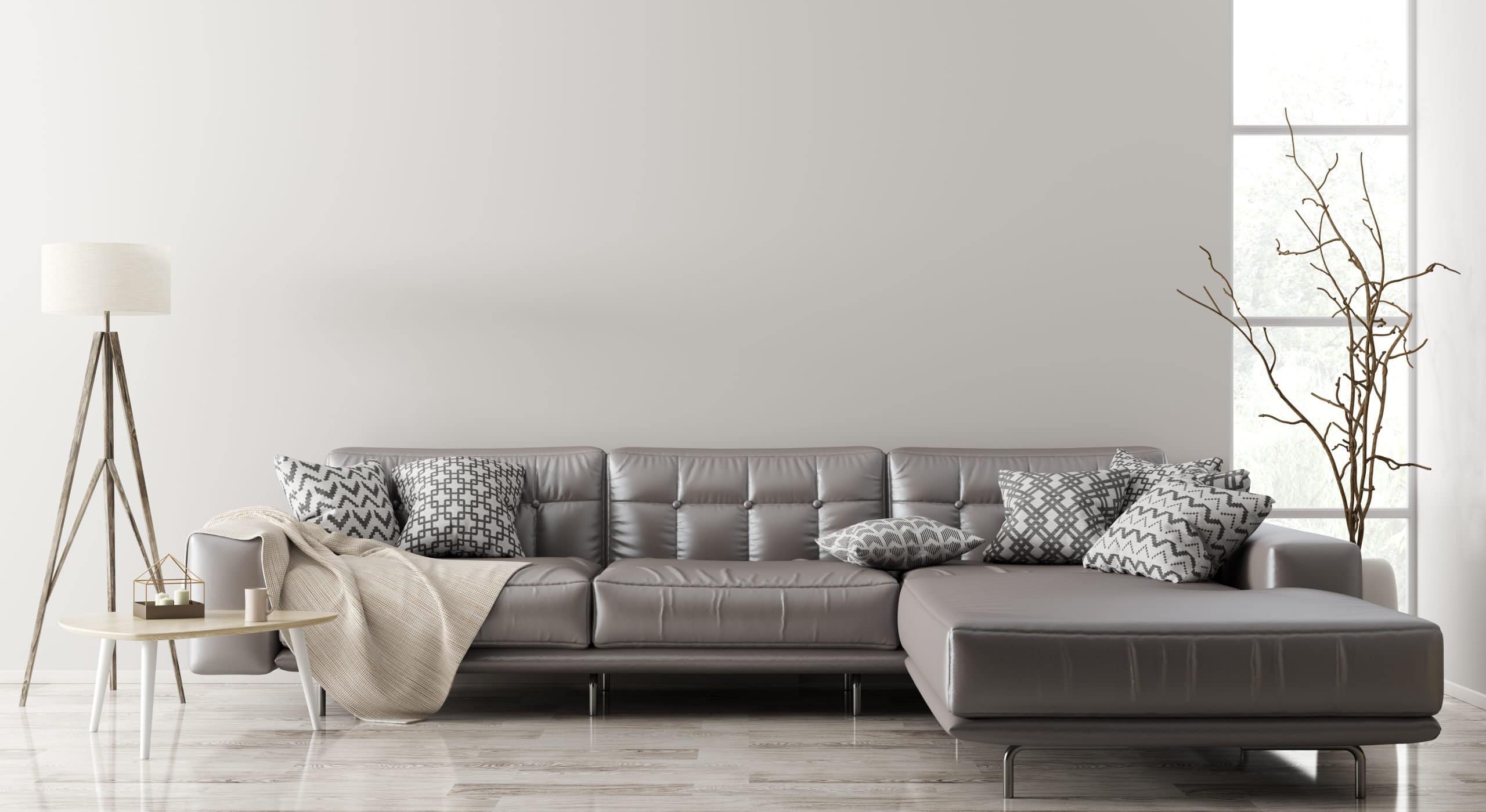 Placing your L-shaped sofa next to a window is a clever choice. Since it's going to be your main sitting area, making sure it's properly lit with some gorgeous natural lighting is quite important, if you have the means to.
This way, you will ensure your sitting area becomes your focal point. Placing your sectional in line with the window like they did here helps create the illusion of extra space, which can't hurt.
Put it in Front of a Window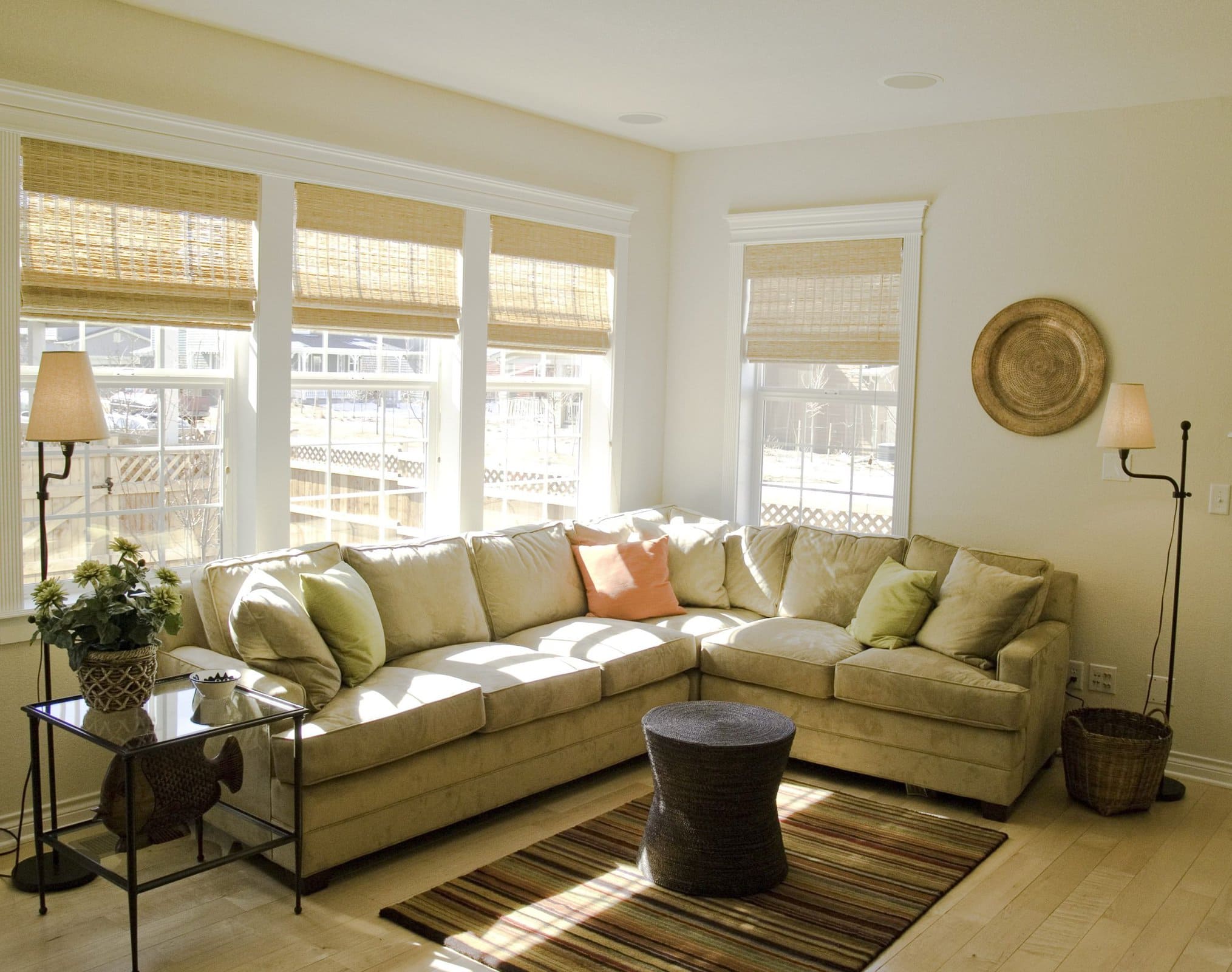 Placing a sectional in front of a window might seem like an odd choice and the last resort. But it doesn't have to be. You can still have a beautiful, well-lit area that feels warm and cozy like in the photo.
The main rule here is to ensure your sectional isn't too tall, so it doesn't obstruct the windows too much, and you get as much light as possible.
Put it in a Corner
The way a sectional is shaped suggests that it's pretty much made for corners. And you won't be wrong to do so. Even though they can work as centerpieces of a room when you place a sectional sofa in the corner, it can create a gorgeous, secluded area that feels super cozy.
Here, they created that secluded space by placing a sectional in the corner of the stairs, creating a beautiful sun-filled nook with a modern edge.
Go for a Leather Look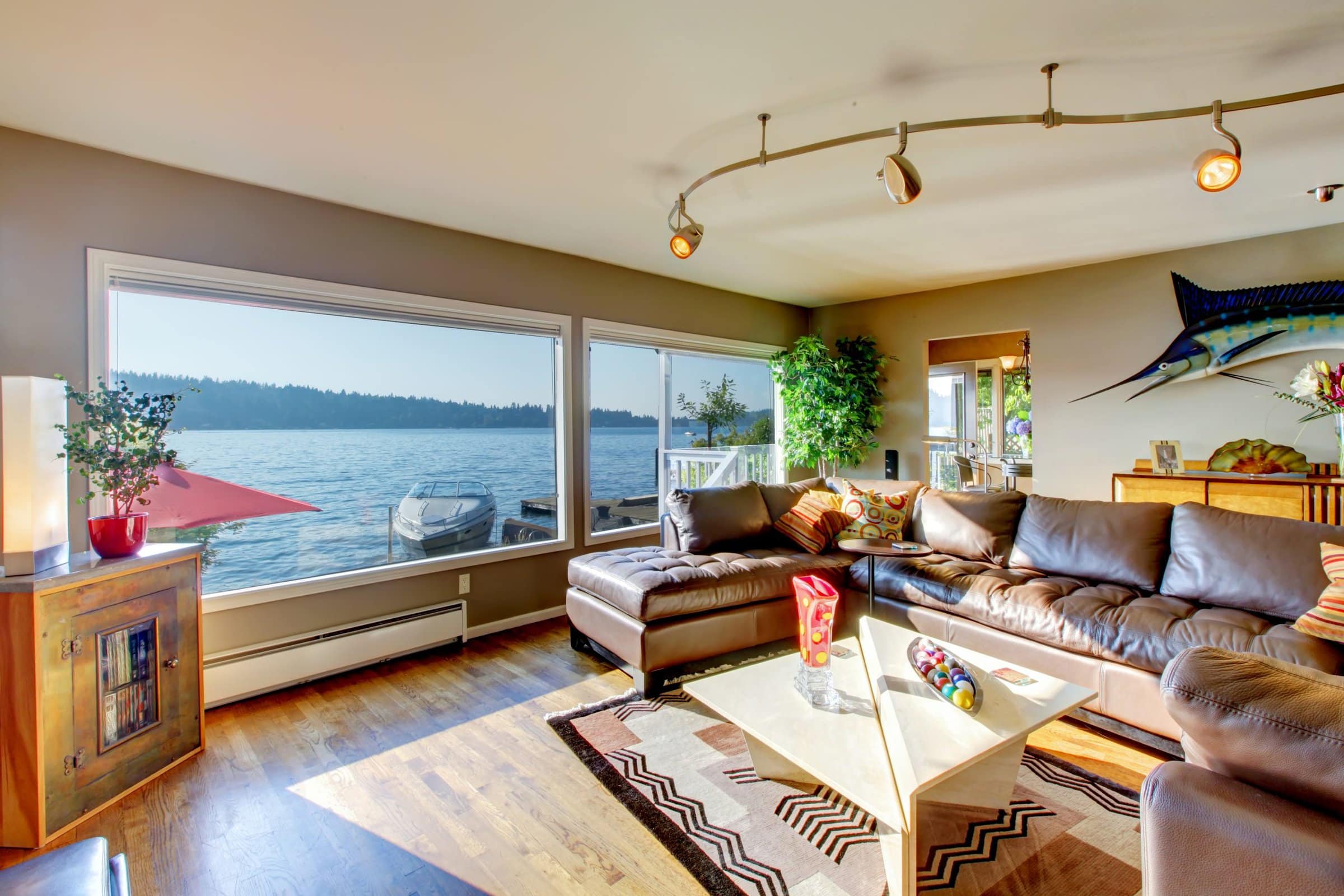 You can't go wrong with leather. It's always stylish and elegant no matter what. So picking out an L-shaped sofa made out of leather is the right choice, no matter what.
Leather upholstery is now available in many different colors so you can match them with practically anything. And not to mention it's quite resistant, so it can endure for a long time without ripping or sagging.
Summary
Sectionals are gorgeous, and as you can see, they're incredibly versatile, allowing you to style them practically any way you want. Decorate them with a nice throw blanket, or some pillows, and you're good to go.
Finding the perfect spot for your sectional isn't as hard as it may seem. Of course, it all depends on your room arrangement but since they're such versatile furniture pieces, you can easily place them wherever and they'll still find a way to look fantastic.