Decorated Life is reader-supported. When you buy through links on our site, we may earn an affiliate commission. Learn More
26 Pantry Shelving and Organization Ideas
A pantry is a useful space to complement your kitchen, regardless of whether it's in a small cupboard or large walk-in area. The purpose is to store extra items and make your kitchen less cluttered, but often what happens is that the pantry becomes disorganized and messy.
You can use your pantry for cookware, dry goods, spices, and much more. If you're staring at your pantry feeling discouraged, check out these ideas to get everything organized and looking great!
Invest in Loads of Glass Jars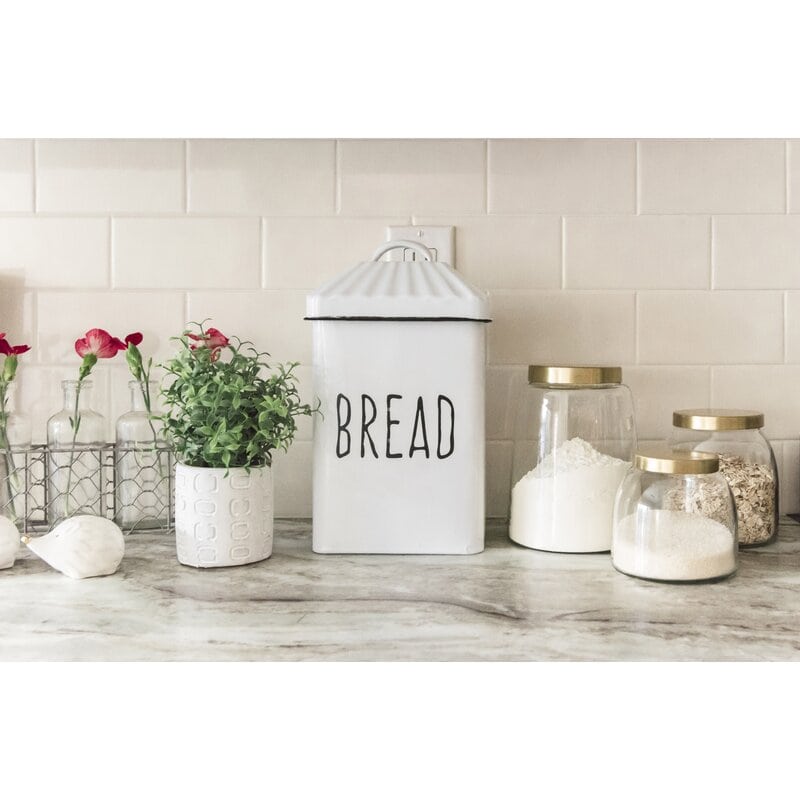 When it comes to pantry organization ideas, this is a classic. Get a ton of glass jars of different sizes and store food in them. Glass is much superior for storing food than plastic containers because it's 100% recyclable and will last you forever.
It's also easier to wash again and again and you never have to worry about chemicals leaching into your food. Make sure your shelves are sturdy enough, though, as glass jars are heavier than plastic.
Buy or Make Labels for Quick Reference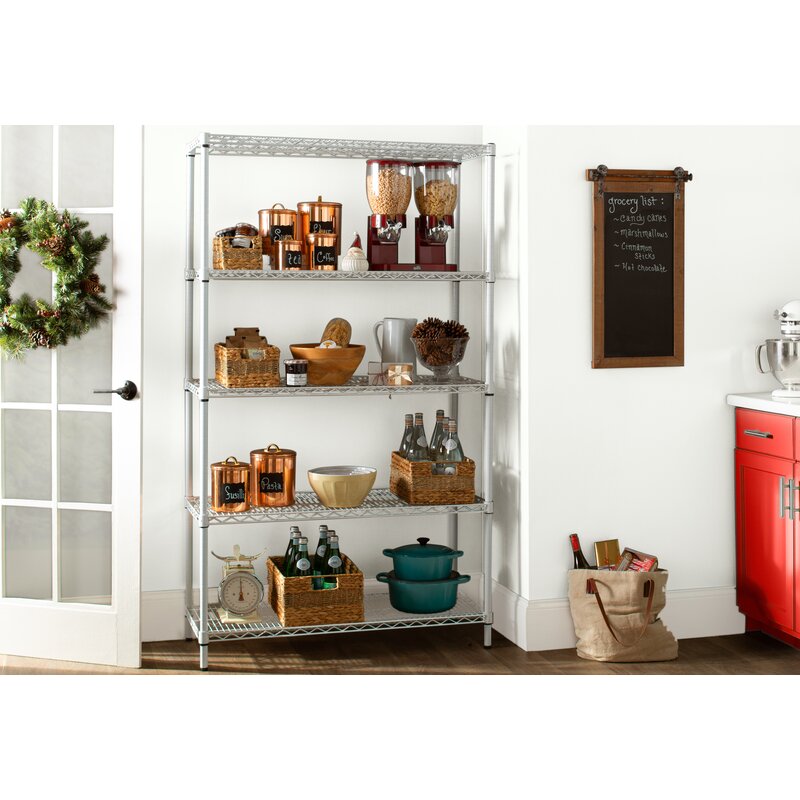 When you transfer all of your dry goods to your storage containers, you'll want a great labeling system so you can easily locate what you need. You can get some nice customizable and printed labels or get chalkboard labels that you can quickly change like in this photo.
If you're on a budget and you don't want to spend money on labels, you can make your own easily with a bit of masking tape and permanent markers.
Store Fruit Strategically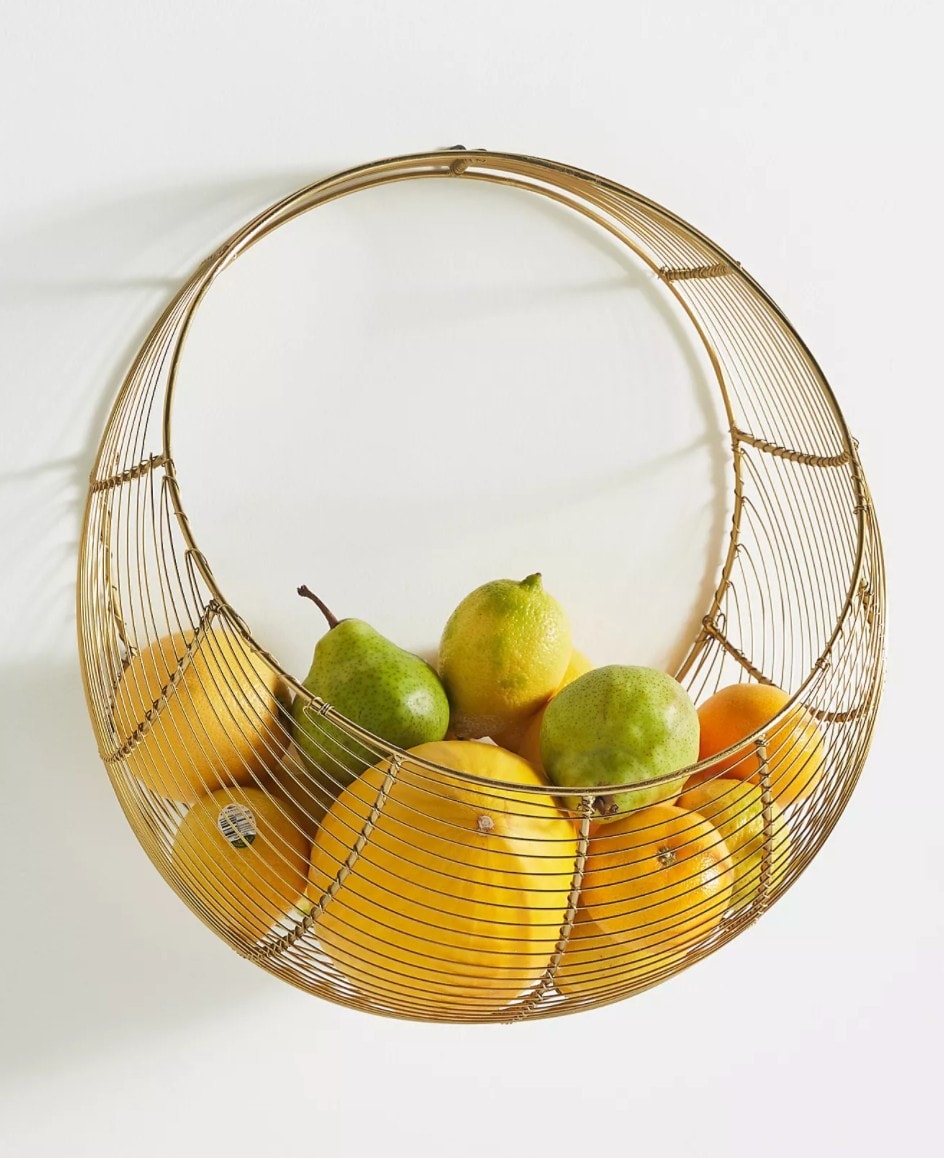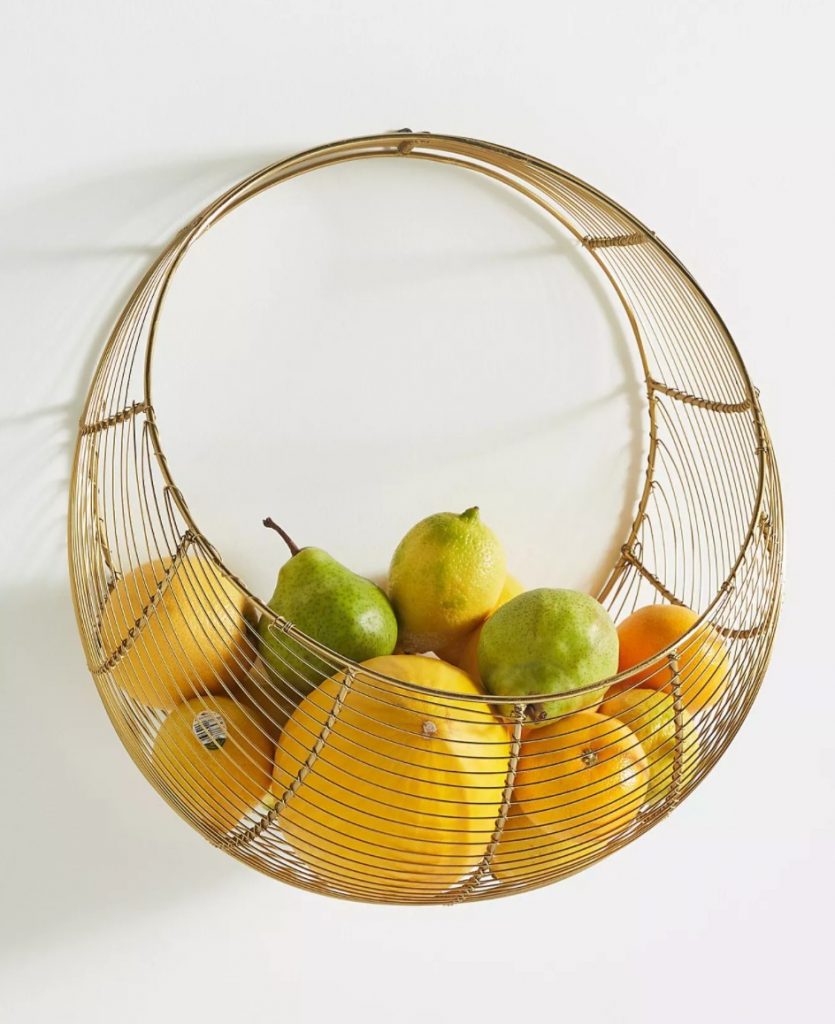 The best pantry storage ideas help you maximize your space, including wall space.
Hang a few baskets on the wall to hold your fruit, potatoes, or anything else that's otherwise awkward to stow away. Don't let an inch of your pantry go unused!
Include Wine Storage Options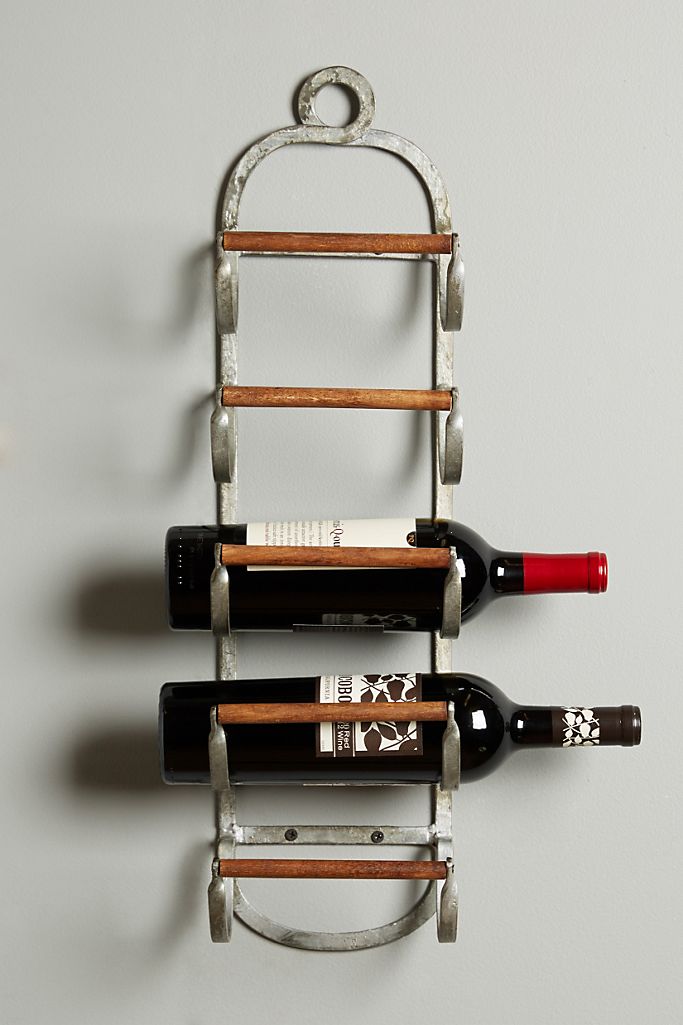 The pantry isn't necessarily only for dry goods, baking materials, and cans. You can also create a wine storage section in your pantry if you've got a few bottles to spare.
You mount this gorgeous rack to the wall, or hang some wire racks under a shelf. If you have the space, you can even install a mini wine fridge!
Use Large Wire Baskets For Organization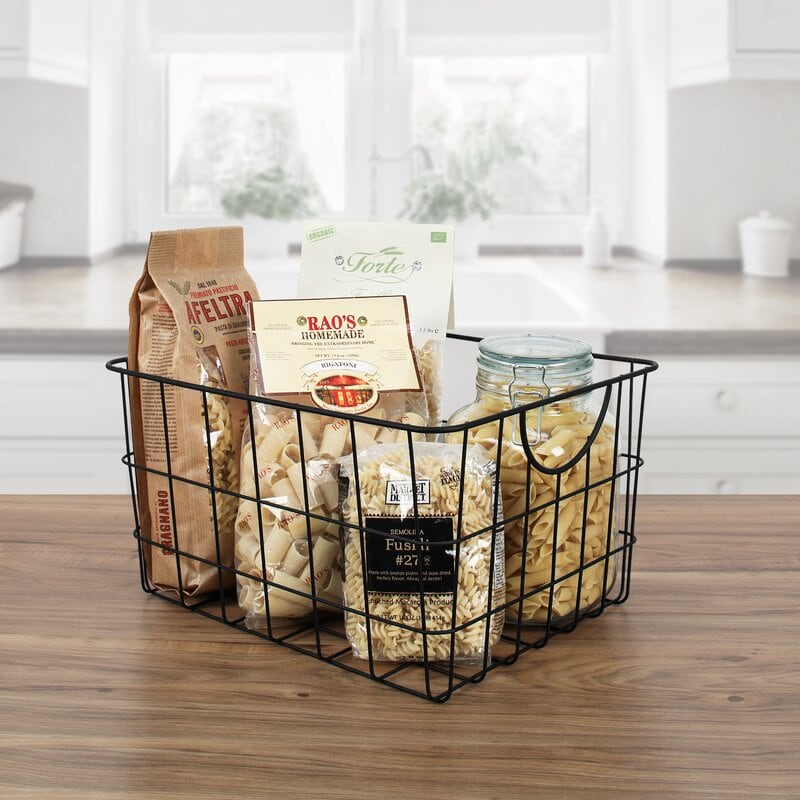 Wire baskets can help you organize your different goods and are a relatively cheap option for homeowners on a budget.
Be sure to measure out your space so you're maximizing every inch with baskets that fit perfectly on each shelf.
House Dishes in the Pantry If You're Lacking On Cabinet Space
Cabinet space is hard to come by, so if you have more dishes than you do cabinet space, it's time to get serious about your kitchen closet organization system.
Since you go into your pantry for your daily essentials anyway, free up some space in your cabinets by storing your commonly used dinnerware in there, too.
Buy a Spice Rack For Smaller Jars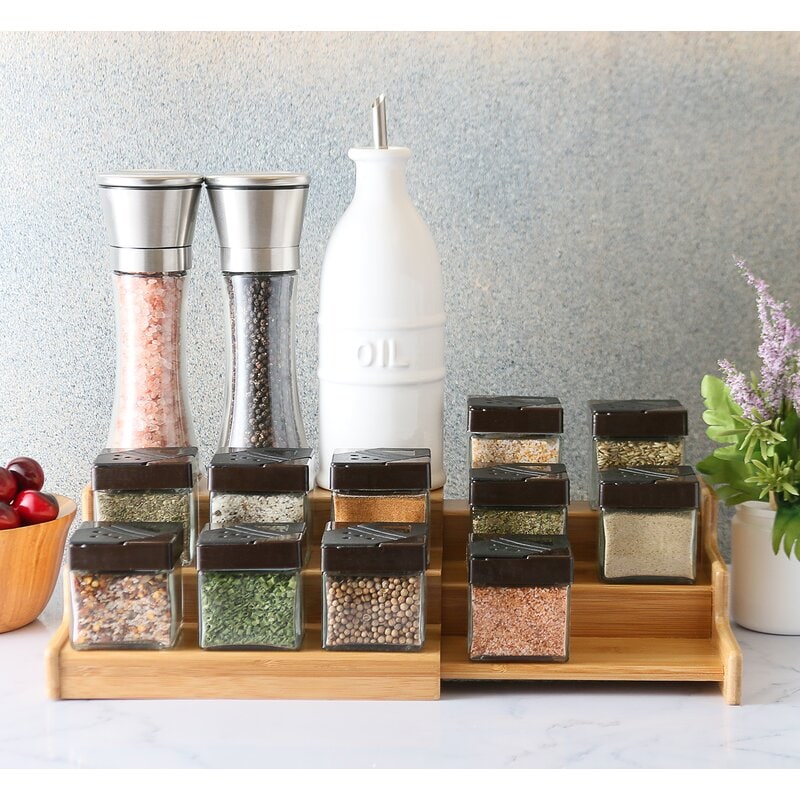 It's a good idea to separate your extra spices, herbs, and seasoning because those smaller jars can easily get forgotten in a back corner of your pantry. Buy a rack that's sized especially for spice jars so you can keep everything together, like in this image.
Another option is to put the spice rack on the inside of the pantry door or even in a pantry drawer; whatever helps you find your supply quickly and conveniently.
Install Hooks for Aprons & Towels
You should also think about putting up some hooks so you can hang your aprons, spare towels, or reusable grocery bags.
Hooks are also a great way to add some decorative touches to a space that can otherwise be pretty bland. Have some fun with your picks!
Install A Glass Door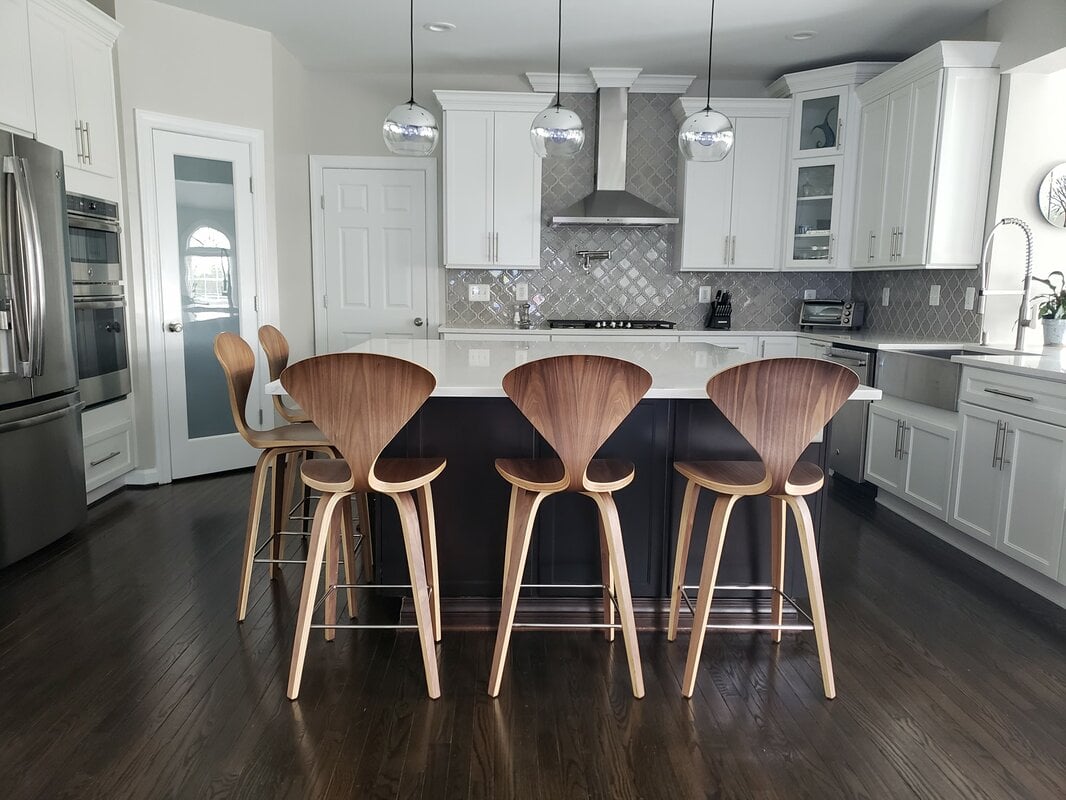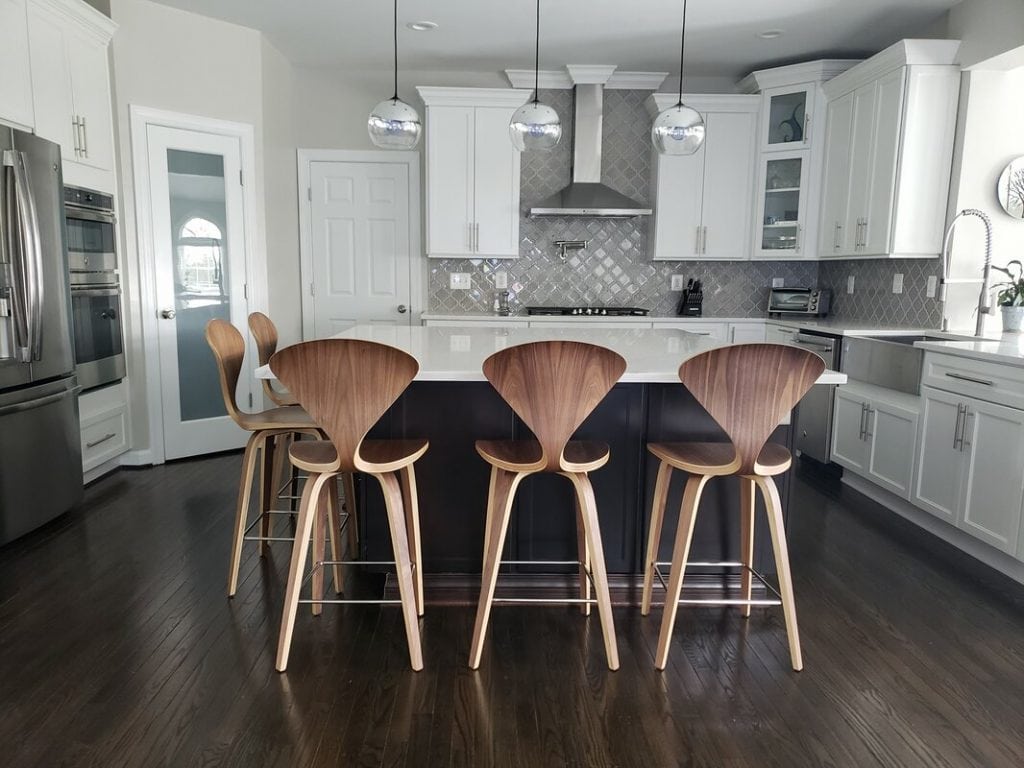 If you are really confident about your ability to keep your pantry clean, opt for a glass door or cabinet so you can easily see what you need to get to.
If you aren't clean and organized 100% of the time, you can still get a similar look, but with a frosted glass door like the one in this picture.
Purchase a Pantry Drawer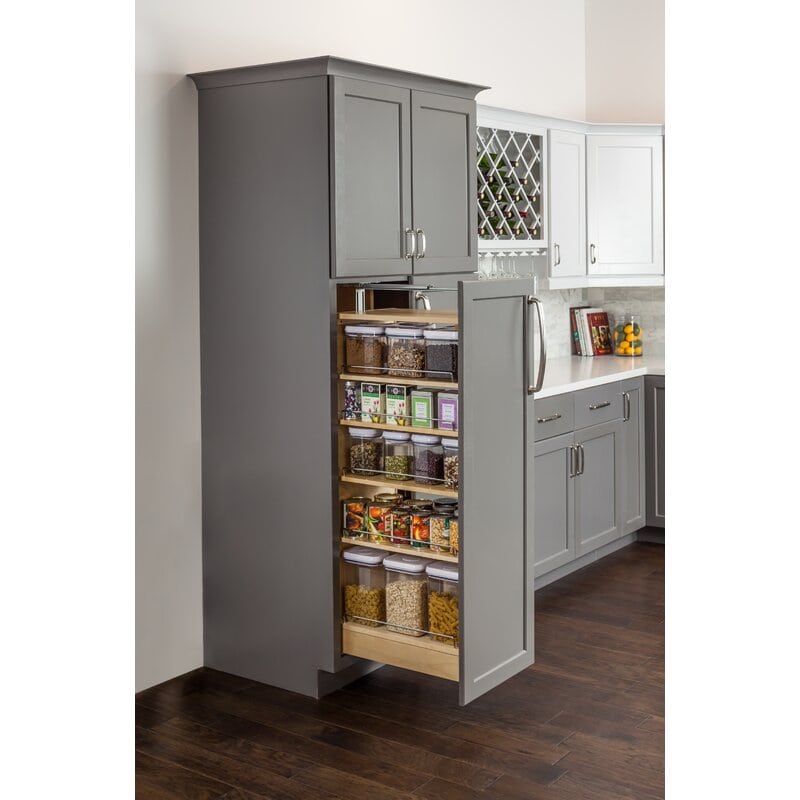 If, no matter how much kitchen closet organization you do, you still need a little extra pantry space, install a pantry drawer.
The pull-out cabinet has enough space to store most of your pantry items, and has convenient metals bars across it to keep everything in place but still visible to the homeowner.
Store Your Paper Towels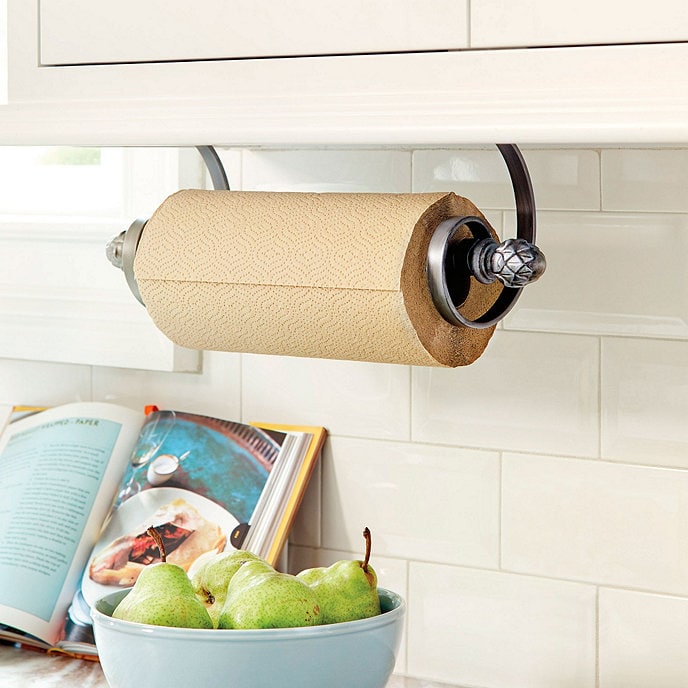 Your food pantry organization plan should include space for all of things you need easy access to – like your paper towels.
This rack mounts under a cabinet or shelf and makes it very simple to grab a sheet and go.
Keep A Step Stool Close For High Shelves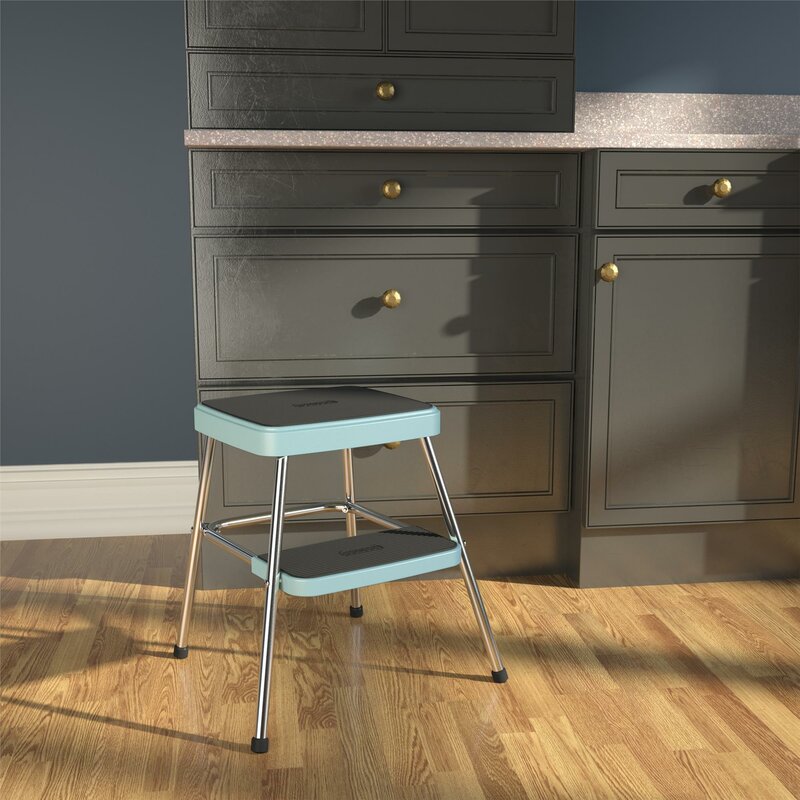 Isn't it annoying when something on the top shelf is just out of your reach? Instead of constantly pulling in a chair from the kitchen, store a step stool in a corner of your pantry.
It will be nice to have the extra lift in the pantry, but also great for those high shelves in your kitchen cabinets, too.
Consider Expanding to a Walk-In Pantry
If you've got the space, you can consider converting a mudroom into a walk-in pantry. Great pantry shelving ideas don't have to cost a lot of money. You can use something like this to maximize your space without having to call in a contractor.
Store Appliances and Cookware Too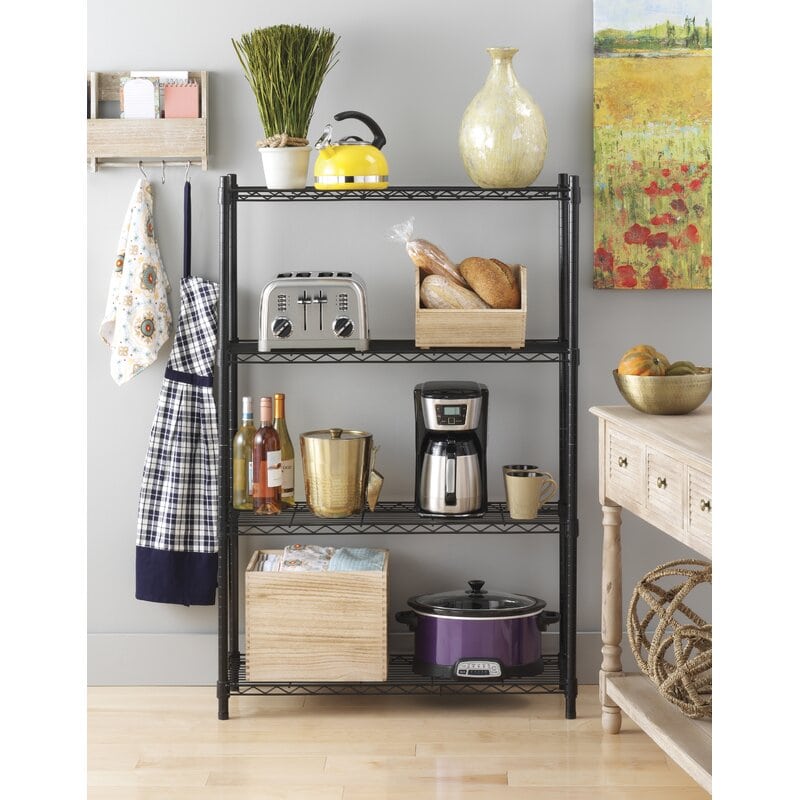 You can free up a lot of space in your kitchen drawers and on your countertops if you use the extra space in your pantry to store appliances and cookware. Your blender, mixer, crockpots, Dutch ovens, and even your microwave can be tucked into your pantry.
You'll love all the extra room for cooking prep on your counters once all that stuff is moved out of the kitchen.
Include Cute Decor Touches to Your Pantry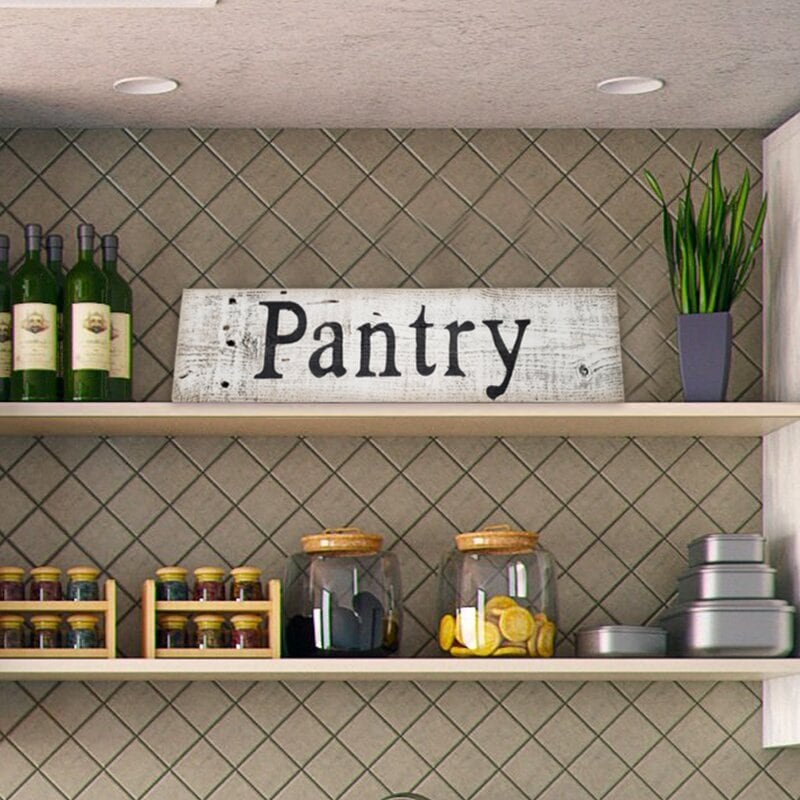 Just because your pantry is a more private space that's less visible than your kitchen, it doesn't mean it needs to look messy or generic. You can add some pretty decor aspects here and there to make it feel more homey and personal.
Use Rolling Shelves For Regularly Used Kitchen Tools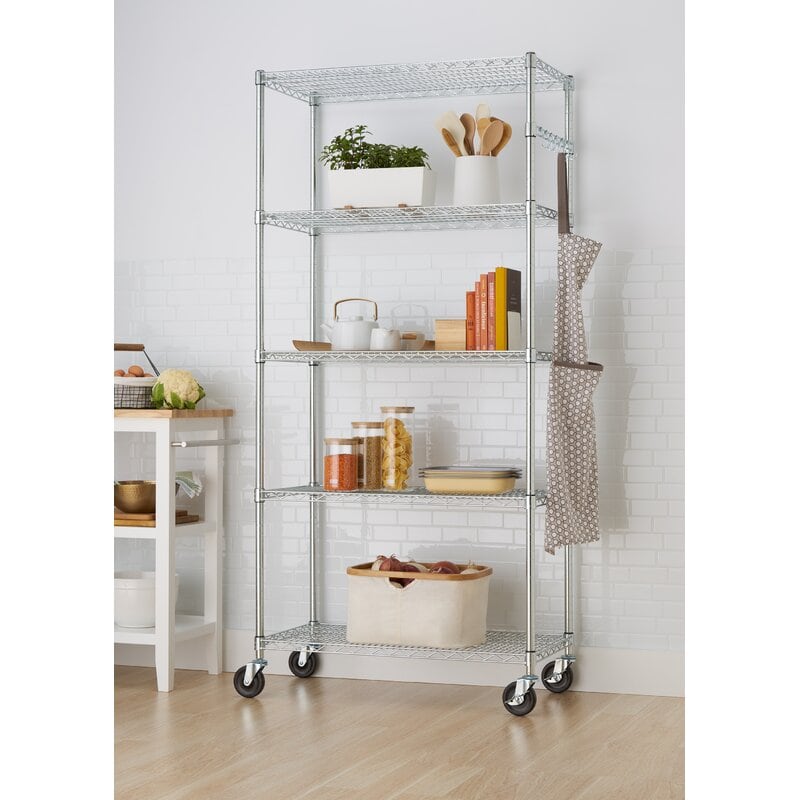 If you have a walk-in pantry and you're storing kitchen tools you use regularly, like your standing mixer or toaster oven, store them on shelves with wheels.
You'll be able to roll the rack in and out of the pantry easily, and if you want to avoid heavy lifting, store the appliances on the middle racks so all you have to do is plug them in without unloading them from the rack.
Get Adjustable Shelving for the Door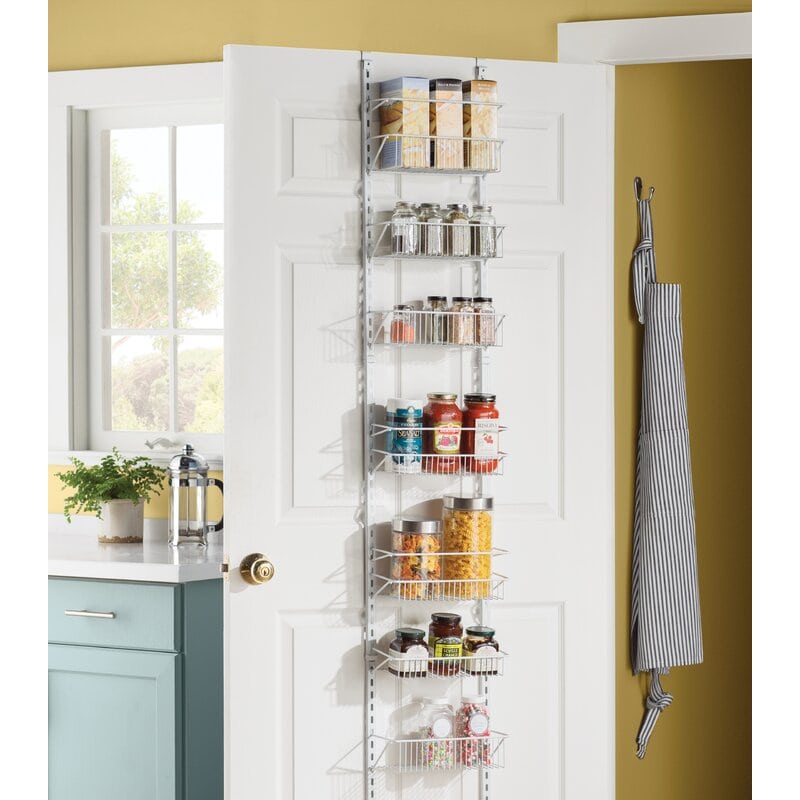 If your pantry is small, you could really benefit from getting some pantry organizer shelves on the door. These wire shelves actually hold a lot of spices, sauces, and bottles, and they're adjusted so there's enough space to comfortably reach for any item.
The high edges mean there's no risk of something falling out, but you can still see through to quickly find what you need.
Don't Forget Your Ceiling Space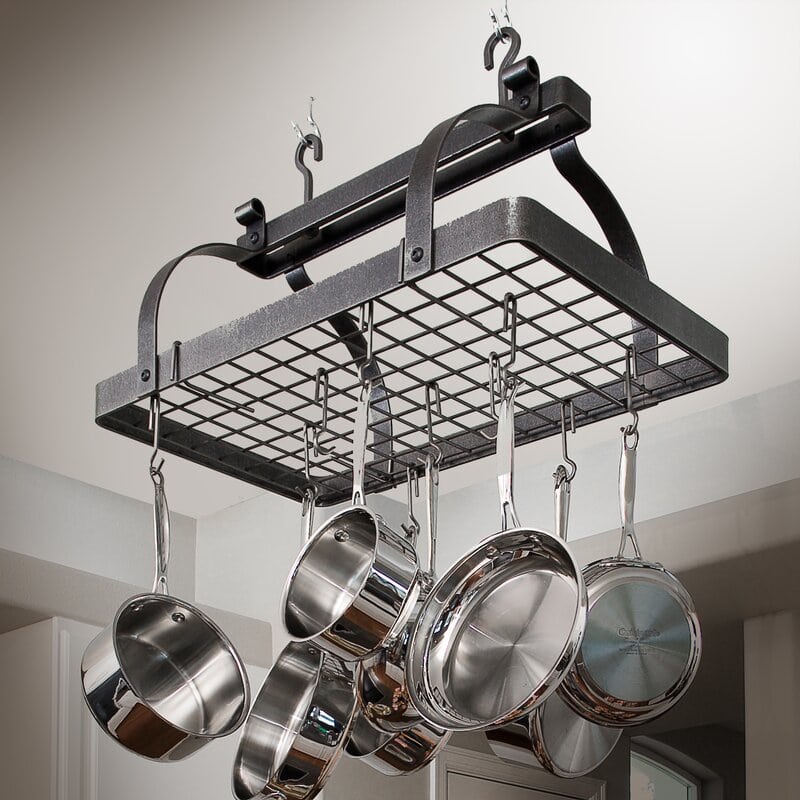 You should absolutely make the best use of your wall space in your pantry, but don't forget your ceiling!
By mounting a pots and pans hanger to your pantry's ceiling, you're creating extra storage space for particularly bulky items. By hanging them instead of trying to stack them, you'll be sure your organized pantry stays organized.
Invest In Corner Shelves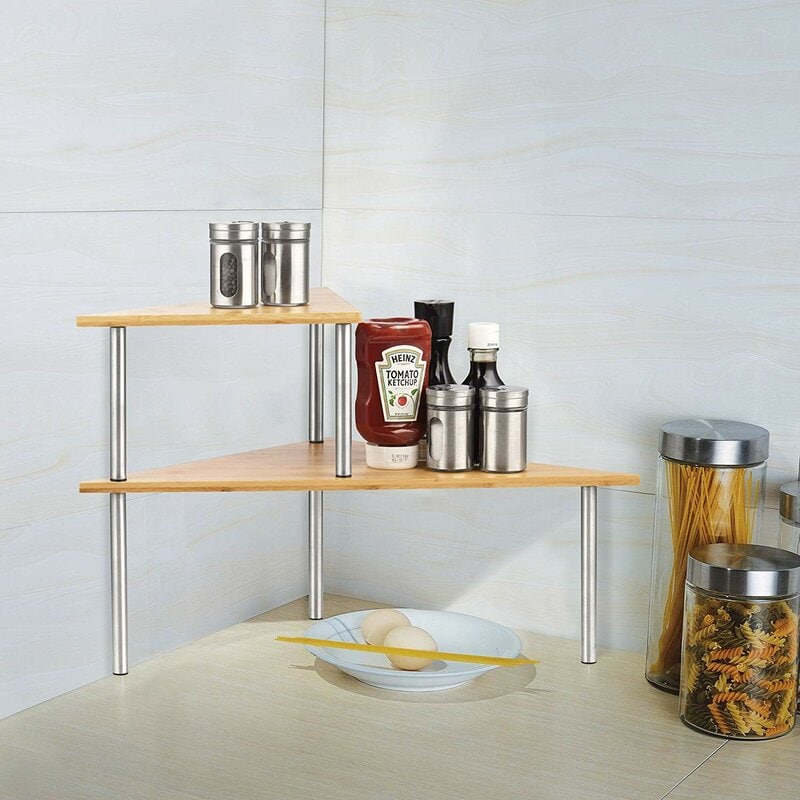 Corners can make for some wasted, or unreachable space. Do a deep dive into the internet to check out different corner shelf options.
Find something that will work for you, because things can easily get lost in the corners of deep shelves.
Store Cans Strategically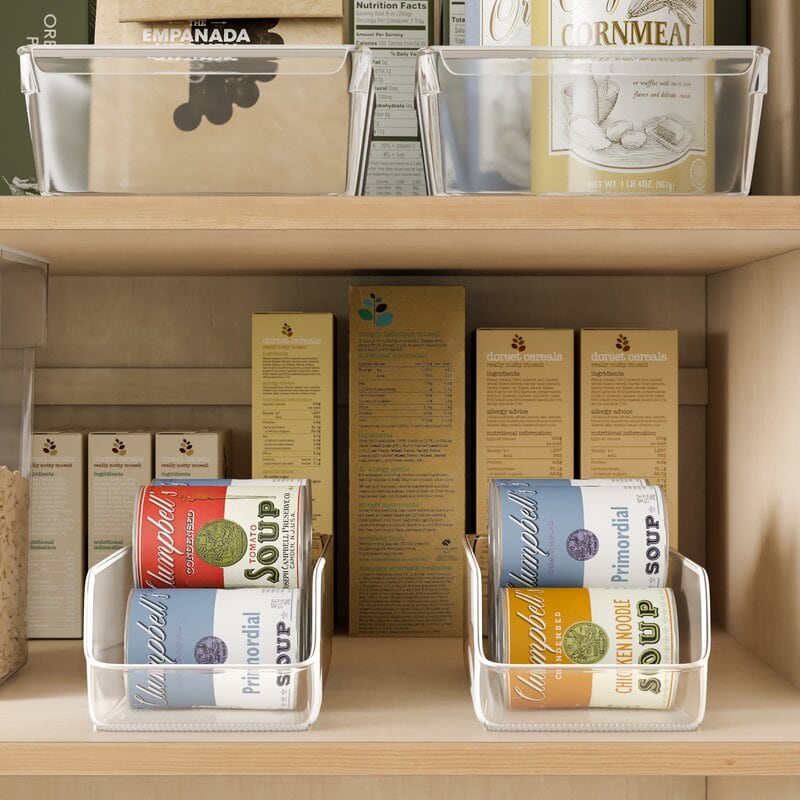 Canned goods are tough to store in a pantry because they're not easily stacked, but you can't see what's what when they're in rows.
Invest in some organizers that are designed specifically for cans. They'll make better use of your space and make it easy for you to see what's what.
Maximize Space With Smaller Shelving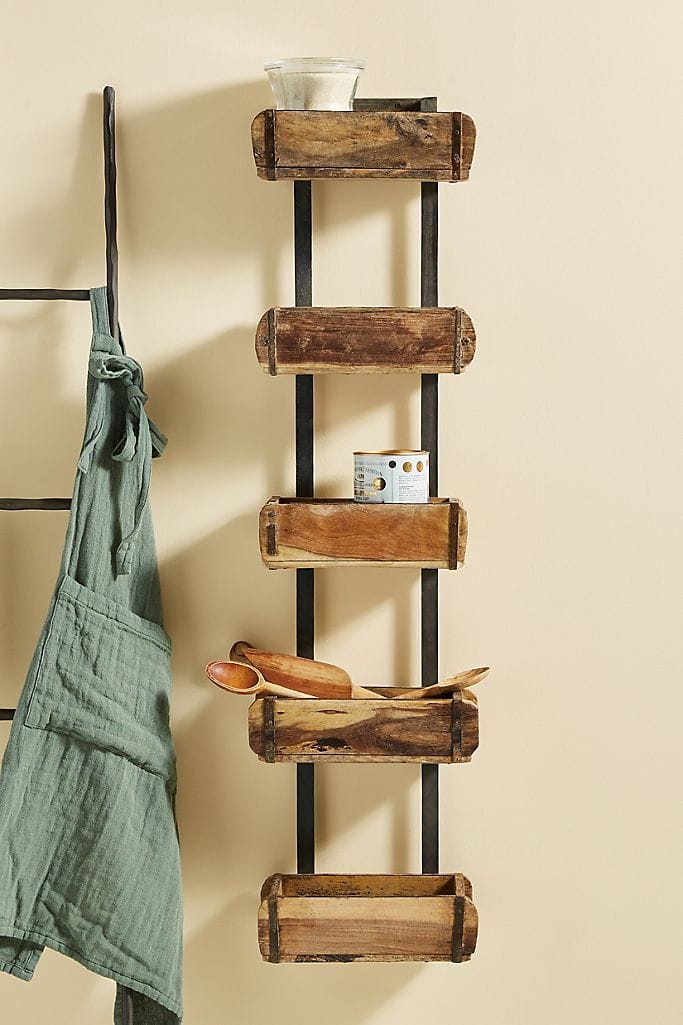 If you don't have a ton of space in your pantry, or you don't have a pantry at all, small shelves like these will allow you to store some things away without taking up a lot of precious kitchen real estate.
These shelves are particularly nice because, while they're small, they have sides so nothing will slide out and fall down.
Build Your Own Pantry In The Kitchen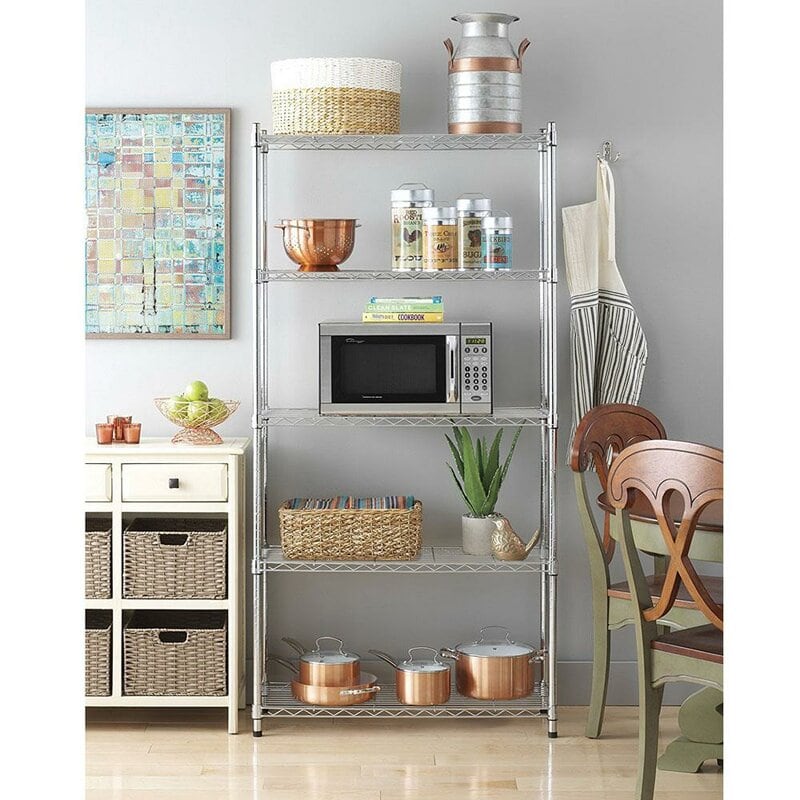 The Spruce has the full run-down on how to build your own pantry in the kitchen if you don't have the space for a dedicated pantry. You can use anything from a bookshelf to a closet and turn it into a pantry with a bit of imagination!
As you can see in this image, if you get the right baskets and storage jars, the result can be quite appealing and actually enhance your overall kitchen decor.
Add Some Color & Personality With A Backsplash or Wallpaper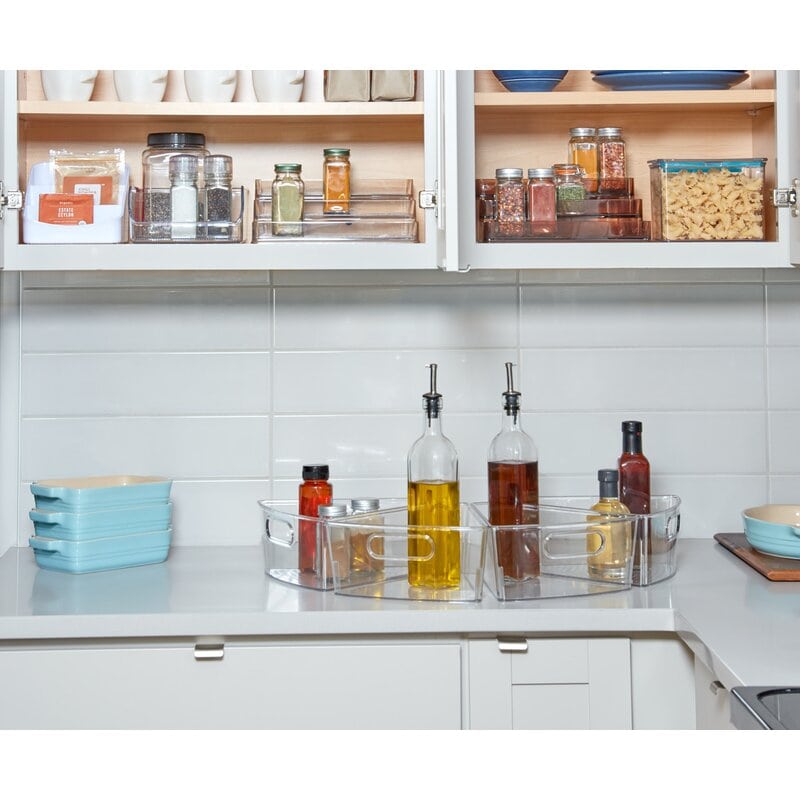 A fun way to make your pantry pop with color is by adding wallpaper or a backsplash. This subway tile backsplash complements the white shelves very well, and gives the pantry a nice, clean look.
If you don't love the idea of permanent tiles mounted to the walls, consider some peel and stick wallpaper. All you need is the right pattern and an afternoon to hang it!
Buy a Lazy Susan For Easier Access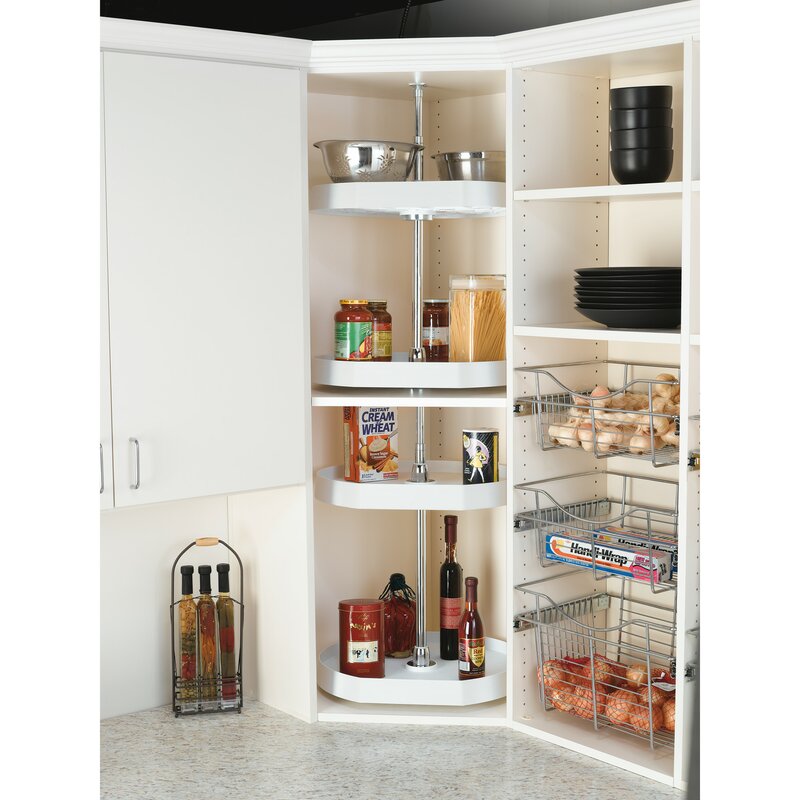 A lazy Susan is a great addition to your pantry, especially in the corners of shelves. The rotating circular platform allows you to easily access whatever jars or bottles you store on it. It's a convenient purchase and an easy way to reach everything on your shelves.
Store Cook and Bakeware Upright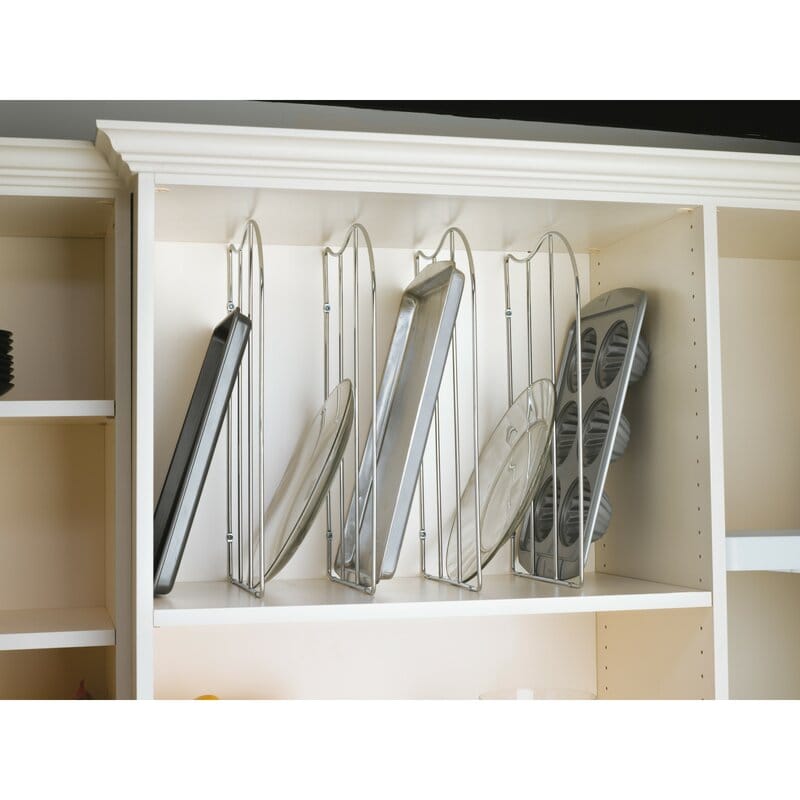 If you're using your pantry to store pots, pans, or bakeware, you'll need to be strategic in keeping it all organized. Thankfully they make some great products to help with this.
Find a rack that will allow you to store your baking pans and cookie sheets upright so that you can easily grab one without toppling over a sack of the others.
Hang Your Measuring Cups With Your Baking Supplies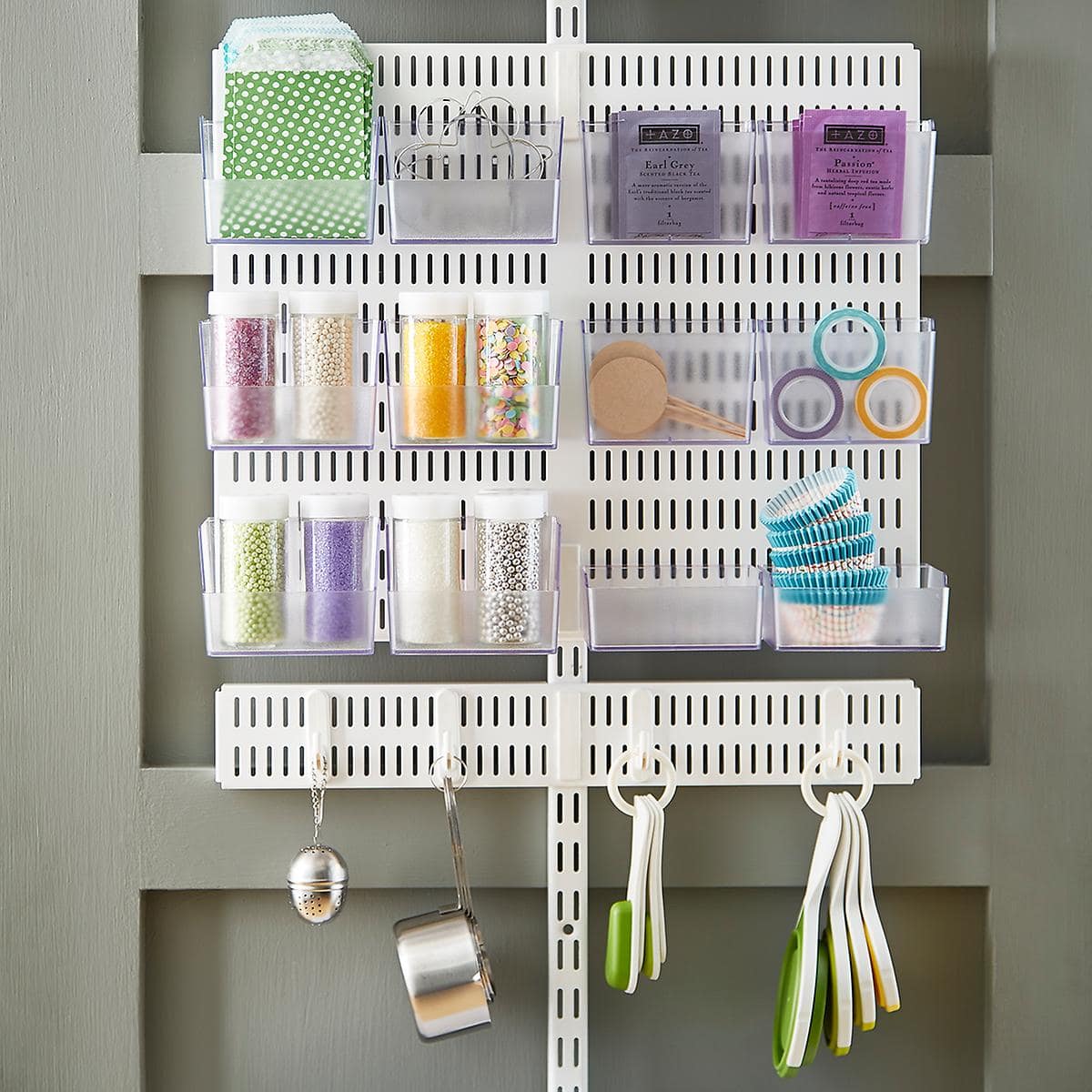 Measuring cups are an essential kitchen tool for anyone who bakes, and it only makes sense to store them with the rest of your baking supplies.
This photo is a great example of how you can do it. Keep your sprinkles, frosting, cupcake liners, and measuring cups all in one easy to access space.
Conclusion
At the moment, you might hate going into your pantry because it's messy and the amount of work to do to organize it seems daunting. The good news is there are a few small and budget-friendly things you can do for quick wins in your pantry.
Your goal should be that you can quickly reach in and grab the item you need as soon as you open your pantry door. Nothing should be falling to the floor and you shouldn't have to rummage through it for hours. Once you organize it, you can add some pretty decor touches to the space.