Decorated Life is reader-supported. When you buy through links on our site, we may earn an affiliate commission. Learn More
Patterned Carpets – Picking a Pattern to Compliment a Room's Décor
By: Decorated Life Team
|
From living rooms to bedrooms, carpets can make your rooms look stunning and luxurious. Selecting the right carpet type, the right fiber, toughness and pile, and getting it professionally installed, is very important if you want your carpets to wear well and look great. Today's post is by UK carpet company, Carpet Right, on how to select patterned carpets.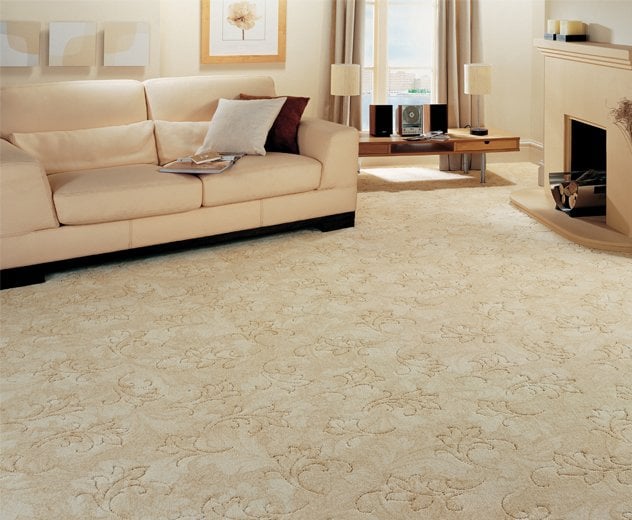 IMAGE: California-Dreams
Patterned Carpets
Picking a Pattern to Compliment a Room's Décor
by Carpet Right
So, why is carpet so popular? Let's think about this – firstly, it is second to none when it comes to comfort; who doesn't like the feel of a soft carpet underneath their feet after a hard day at work in tight-fitting shoes? Secondly, it is a great option for families with children since it provides a soft landing for inevitable tumbles. And lastly, as carpet comes in many different colours, styles and designs, you get far more variety than with some other flooring types too.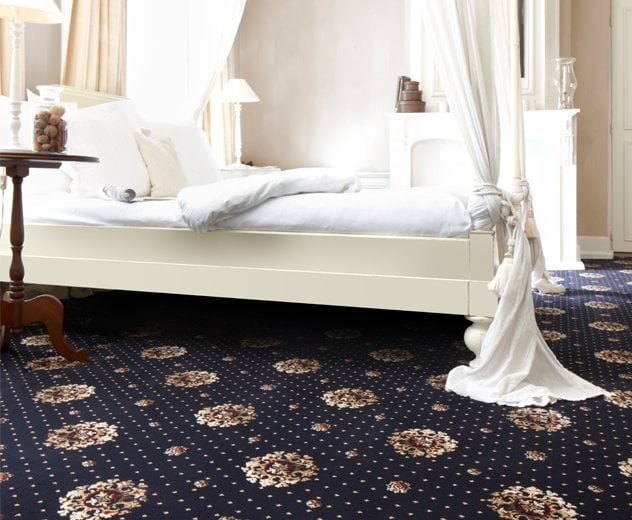 IMAGE: Royal Court Medallion 2505 – Midnight 30
Why Patterned Carpets?
When you've settled on carpet, one usually needs to make the decision between a plain or patterned carpet. In rooms with a minimalist look and plain walls, patterned carpets can act as a strong focal point. That doesn't mean that patterned carpets have to be bold and brightly coloured though – there are plenty of neutrally coloured patterns which work well to complement nude colour schemes.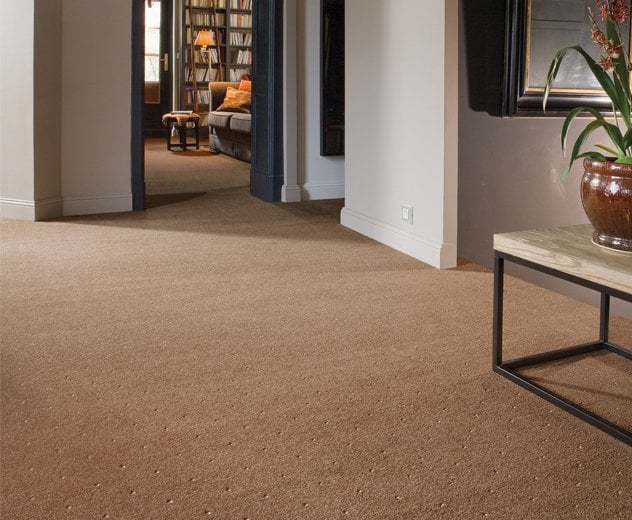 IMAGE:  Vintage Wilton
With this in mind, here is a handy guide with some solid interior décor advice on different types of patterned carpets – helping you learn just how to pick the perfect carpet for your home.
Bring a room to life With Carpet
Have you ever stopped and looked at a room in your home and thought it's looking a little tired? Rooms that have been decorated in the same way for years can start to look a bit dull after a while and require a bit of livening up. A patterned carpet is a great way to do this. Bold patterns are eye-catching and dramatic, giving a plainly decorated room a new lease of life.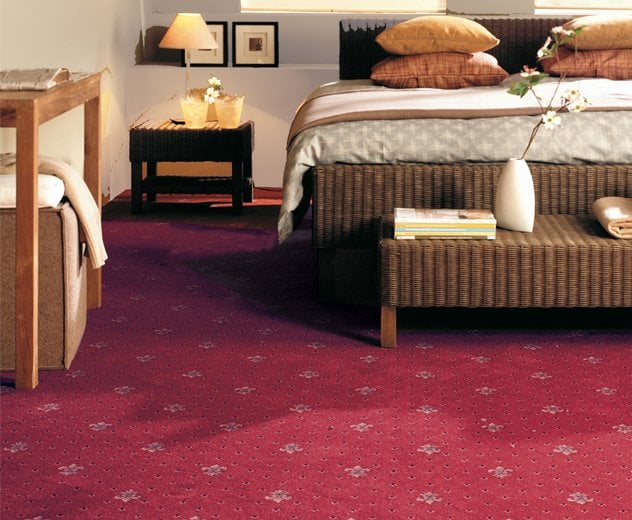 IMAGE: Rossini
Combining patterned carpets on your stairs with plain carpets in your living room is a great way to add an intense feature to your home without overpowering other stylistic elements. Graphic striped carpets are distinctive and look particularly good on stairs, giving your home the dimension of extra height.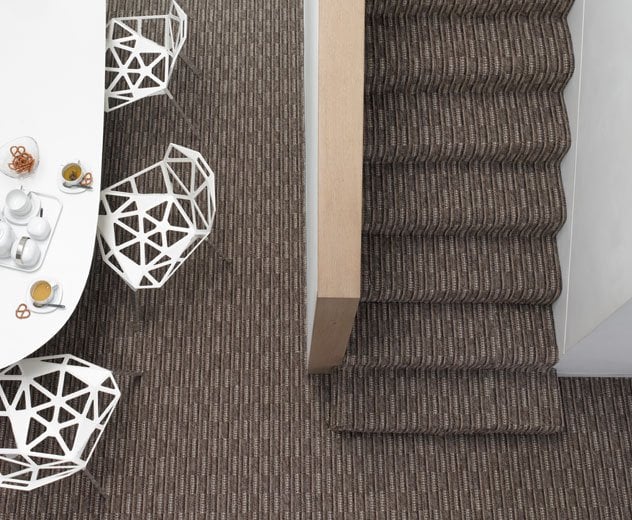 IMAGE: Casablanca Cocoa
Fitting a patterned carpet in a room decorated mainly with solid colours can create a striking contrast, adding interest to the room and lifting it out of the ordinary more than any accessory could do. By choosing colours that complement each other, such as brown and cream, you can create a focal point of interest that is stylish and easy on the eye.
Different rooms, different styles
Everyone has different tastes when it comes to decorating their homes: some people prefer traditional décor while others love keeping up with the latest trends. Accordingly, there are carpets to suit both. If you love the classic look, a Royal Court pattern could be just up your street. This beautiful carpet design will instantly add character to a room, not to mention charm and looks perfect in a room with a traditional fireplace.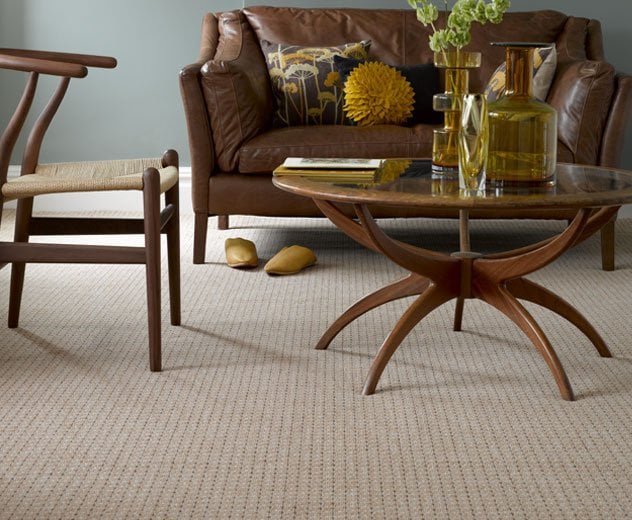 IMAGE: Ashby-Rye
If you have more contemporary tastes, the Burgas Wilton Collection may be more suitable. This distinctive carpet comes in two 'hand carved' effect designs, one with a flower and one with a square motif to create a real impact in a contemporary home. This stunning carpet would be a perfect choice for a modern living room while the Llewellyn Bowen design also satisfies contemporary tastes and brings an practical work space such as office or study to life.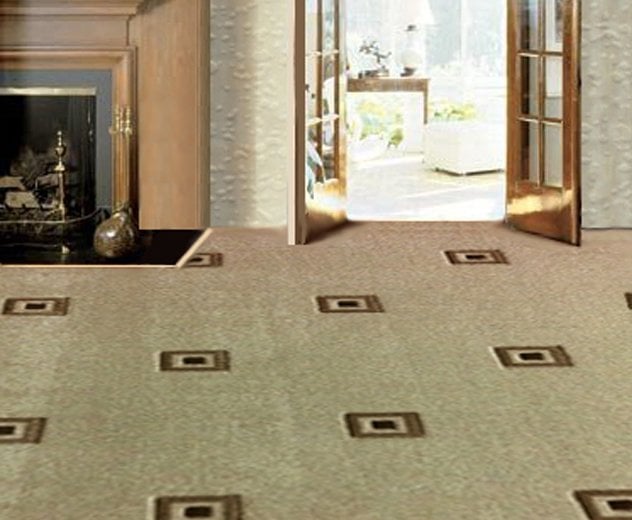 IMAGE: Burgas-Wilton-2
Hassle-free carpet installation
Once you have decided on the perfect carpets for your home you must go about having them fitted and, provided you use the right company, the carpet installation should be straightforward. The best companies measure your rooms for you prior to fitting to eliminate the risk of costly mistakes and you should always ensure fitters are fully qualified professionals, approved by FITA (Flooring Industry Trading Association) in your country.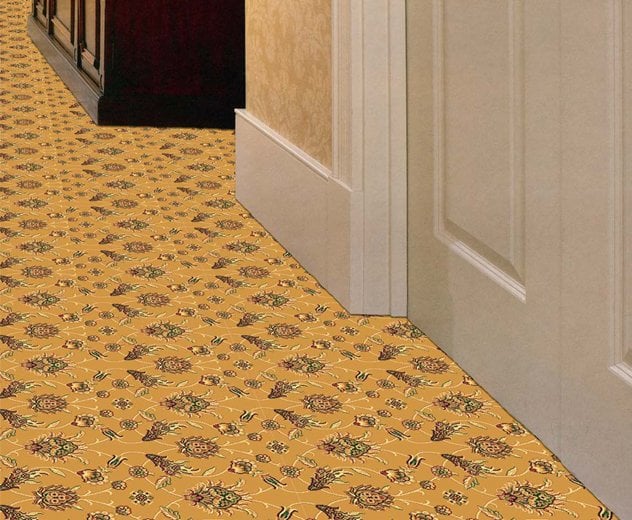 IMAGE: Sofia-Wilton
Patterns can be dramatic, adventurous and fun. Not only are they fabulous from a style perspective, bestowing instant character on a home, but they are also practical since they are very adept at hiding marks. It's the perfect combination and with the advice above is something you can easily incorporate in your home. You can find more information on how to care for your carpets at Carpet Right.
Look below for more articles on floors or come over to Facebook and join the fun!