Decorated Life is reader-supported. When you buy through links on our site, we may earn an affiliate commission. Learn More
Trending Swimming Pool Design Ideas for 2017
By: Decorated Life Team
|
Swimming Pool Design Ideas for 2017
A lot has changed with swimming pool design and if you are planning on installing a swimming pool, you will love this post.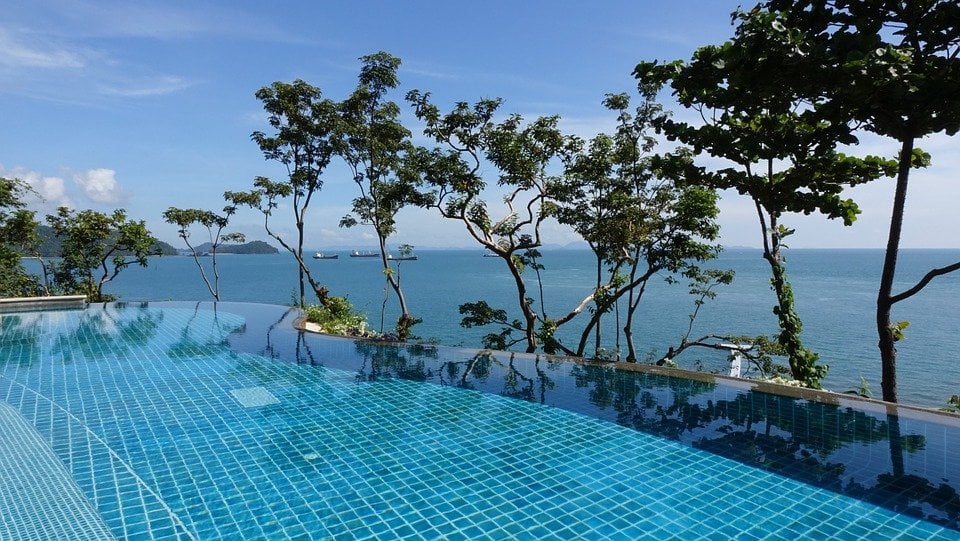 Swimming pools are a great source of fun and relaxation, they are also expensive to install but the cost is easily outweighed by the shared enjoyment of family and friends; along with an outdoor fireplace, there is no better way to enjoy your outdoor space.
Here are 6 trending swimming pool design ideas that are big right now. 
1. Natural pools
If you don't like the idea of using chemicals in your pool, then an eco-friendly pool is perfect for you.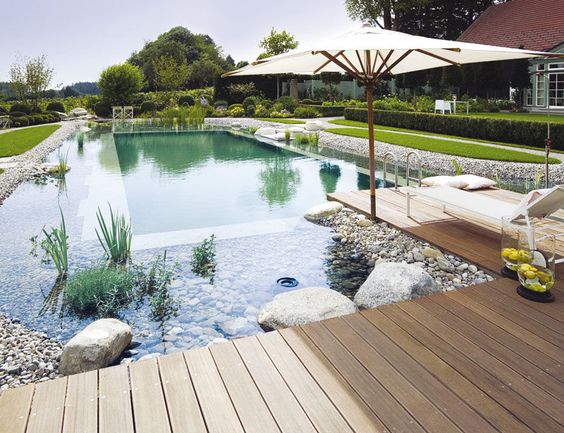 These pools use a special ecosystem of aquatic plants which keep the water clean without the use of chlorine. Chlorine is known to cause respiratory and other health problems, so avoiding chlorine in your pool is high on the list if you or anyone else suffers with allergies, asthma, sinus or other conditions.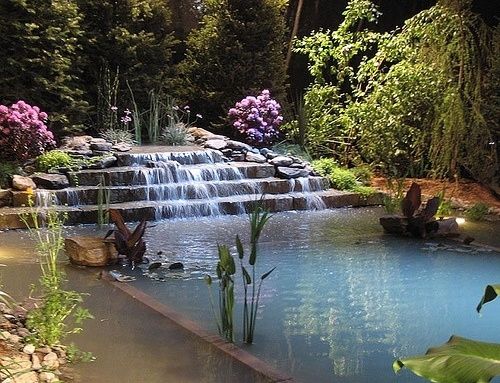 These pools are also cheaper than regular pools to maintain because they don't use chemicals.
2. A pool with vanishing edges
Who doesn't like the look of a pool with vanishing edges!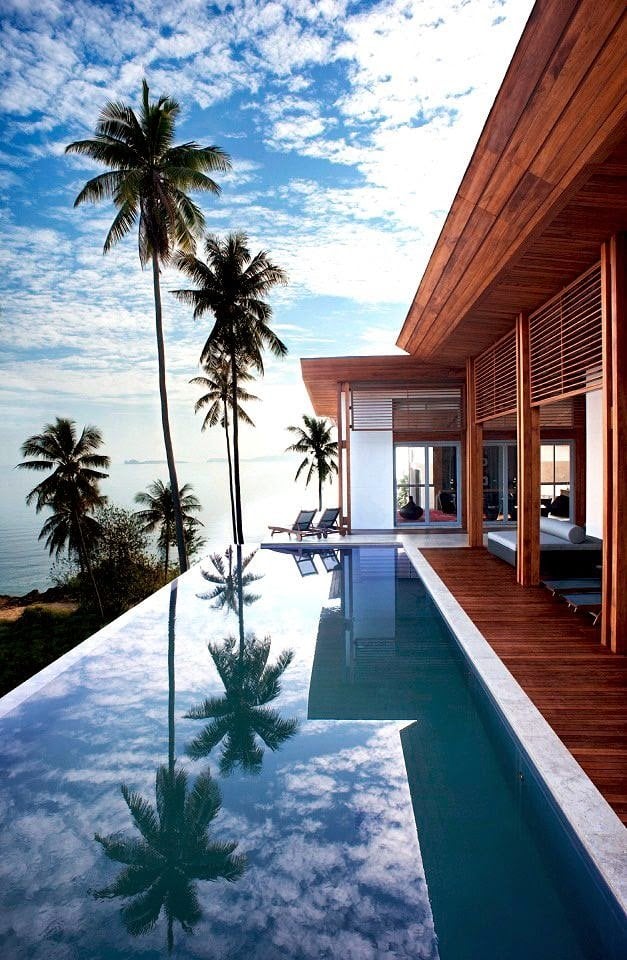 These pools are simply luxurious. They have shorter walls so that the water can flow down into a catch basin. If you have the house, the budget, and your home is positioned on a high vantage point, looking over a beautiful landscape, you are in a prime position to get the most from this type of swimming pool design.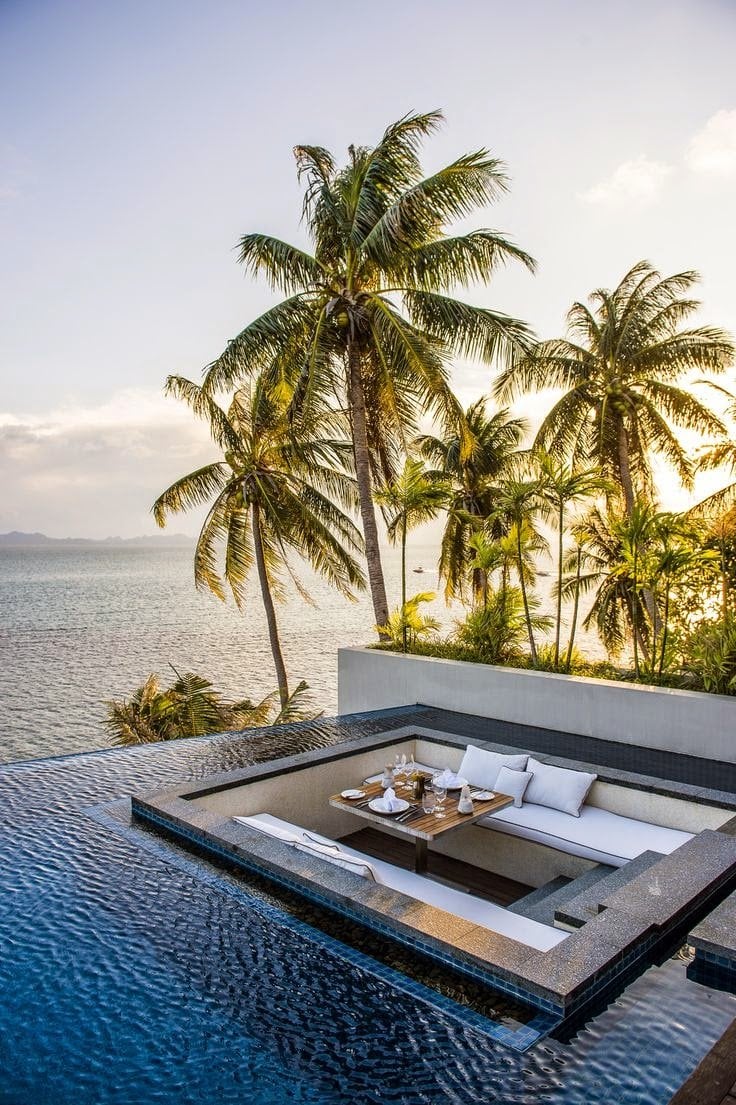 3. Fiberglass pools
Fiberglass pools are definitely the family-friendly pool.
A benefit to owning one of these pools is that most fiberglass manufacturers offer a lifetime warranty, so you won't have to worry about maintenance costs ever again. To make your pool really stand out, use one of the many different shapes and designs that fiberglass pools can come in.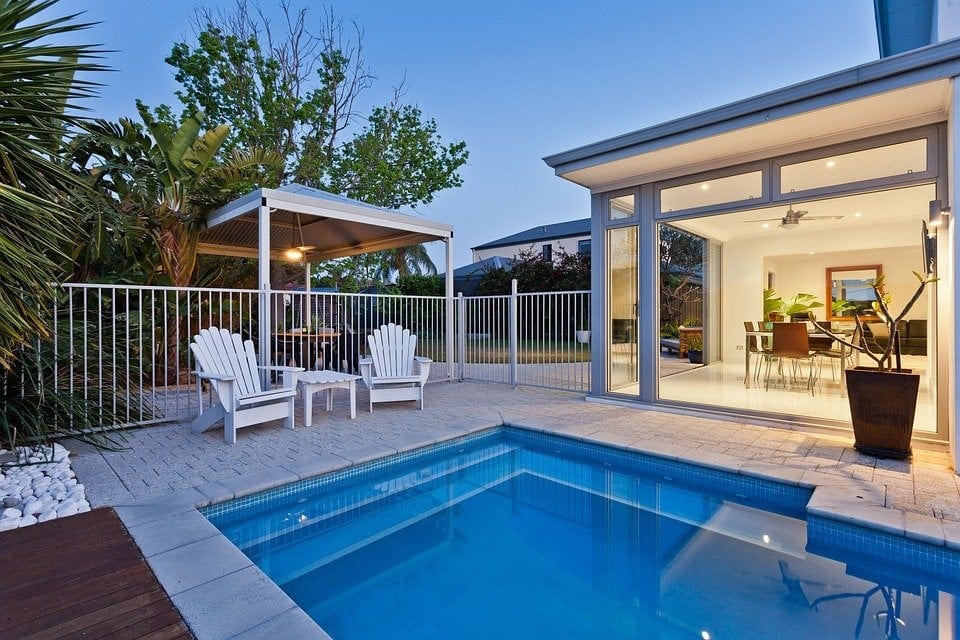 4. Glass tile pools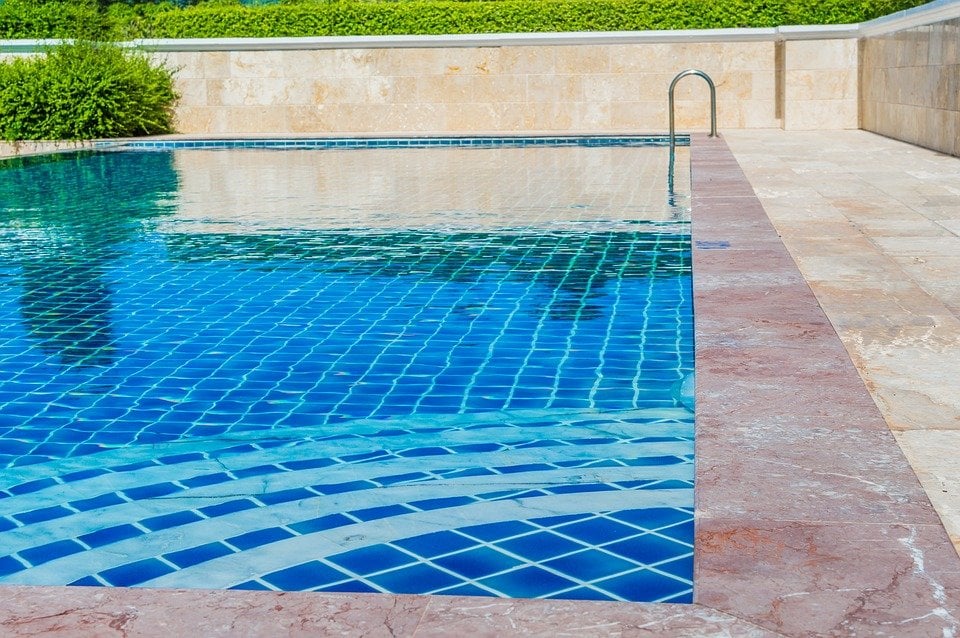 You simply can't go wrong with glass tile pools for a luxurious swimming pool design; they might give off a breath-taking shimmer but they are not too expensive to install.
Glass is also more durable than ceramic or porcelain tiles, so you pool should look spectacular for longer. 
5. Additional pool features
If you are looking to add a new swimming pool, you can add many features, such as fountains, waterfalls, hot tubs and cascading rocks to really create a breathtaking outdoor vista.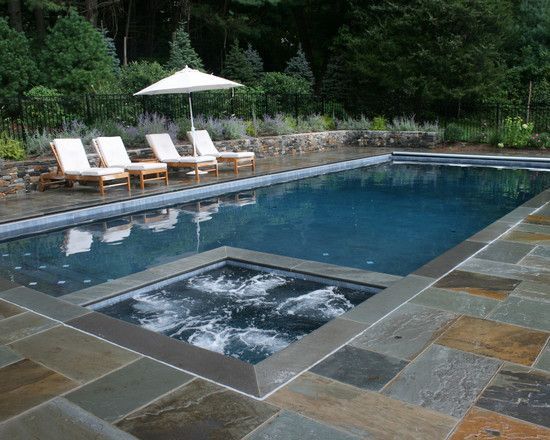 A pool alone is wonderfully playful but if you are looking for the wow factor, then adding landscaping features like hedges, soft evening or party lighting or fountains and extending your patio will add drama and style you want day and night.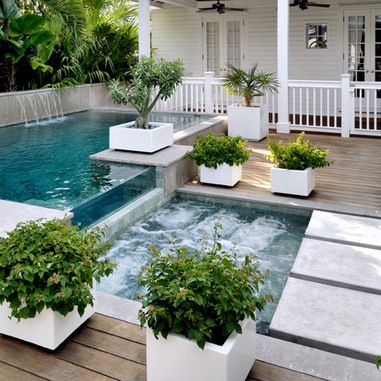 6. Indoor pools
Indoor pools take swimming pools to a new level. They look beautiful and they are expensive.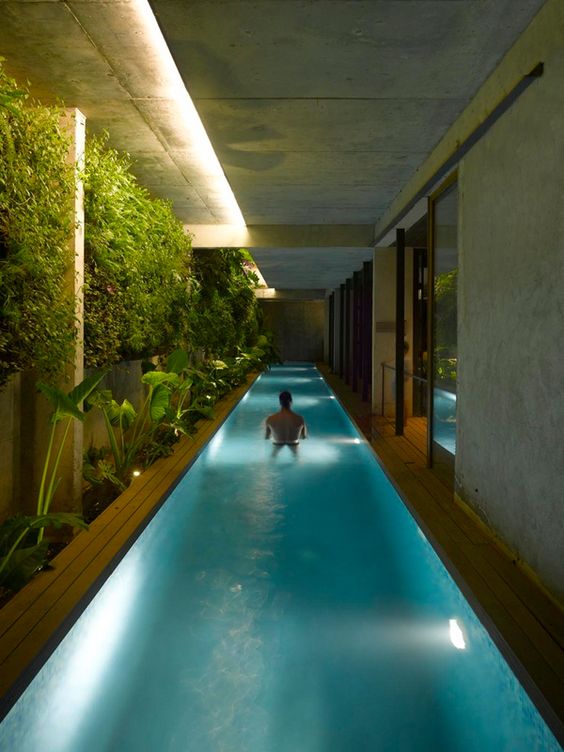 The best time to build an indoor pool is when you are building your home or as part of a renovation. You must also be careful that your swimming pool design has water moving towards the center of the pool to avoid water-damage to your walls and floors.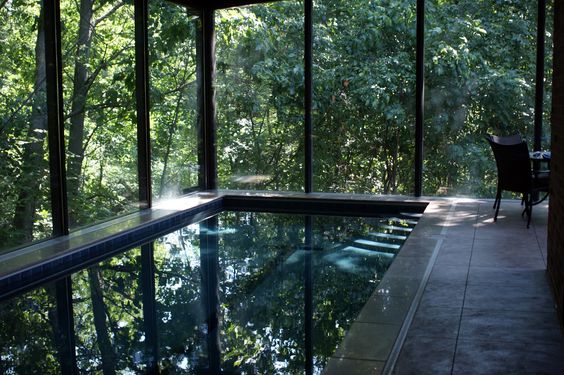 As we can see, swimming pools are the perfect addition to any home. Make sure to follow the guidelines for pool construction carefully, to avoid any expensive mistakes, and have a wonderful time with your friends and family.