Decorated Life is reader-supported. When you buy through links on our site, we may earn an affiliate commission. Learn More
What Curtain Colors Goes Well With Red Walls? – 11 Ideas
Red is energy. Red is passion. And because you love it so much, at least one wall at your place is red or soon will be.
When bringing red into a room, your best bet is to apply it sparingly. Four red walls could be visually overwhelming. One bright accent wall may be all you need. Then you can complement or contrast the red by mixing in your furniture, accessories, and window treatments.
From dusty terra cotta, a rosy cabernet, to fire engine red, let's talk about how the vertical line of curtains for red walls can punch up or settle down your interior décor.
Create an Echo
One way to compliment the warmth of a solid red wall is to repeat the exact color in the curtains, but with a twist. It's hard for the eye to distinguish the curtain from the wall if the reds match exactly.
Instead, take a sample of the wall shade, and incorporate it, adding balance to the room with a harmonious pattern and an echo of the original color.
Understated Mood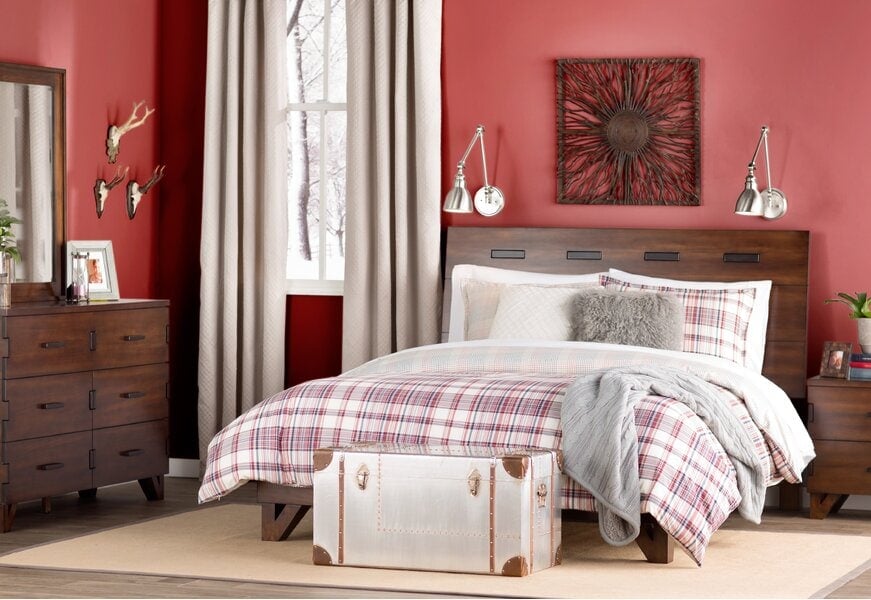 If you prefer to use a subtle shade of red like a dusty burgundy, don't use stark white curtains. Instead work with warmer, more complementary colors like ivory, eggshell, or soft gray. Muted colors create a tranquil environment, perfect for a bedroom or den.
The material's texture is important too. Think about using curtains with a smooth finish like sheer cotton or linen to complete an understated, inviting room.
Strong Stripes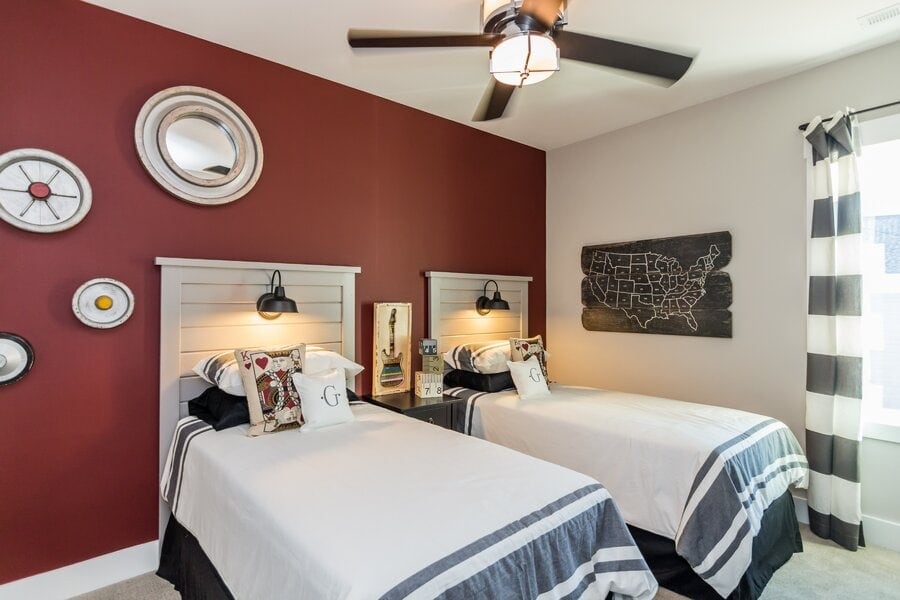 With a solid red wall, all black curtains may be too gothic, but all white curtains may be too tame for your taste. Meet in the middle, and bring bold, wide black and white stripes into the room to create some sizzle.
A deep scarlet wall works as a backdrop to the lines and patterns in the bedding and accessories and makes the room interesting and effervescent.
True Blue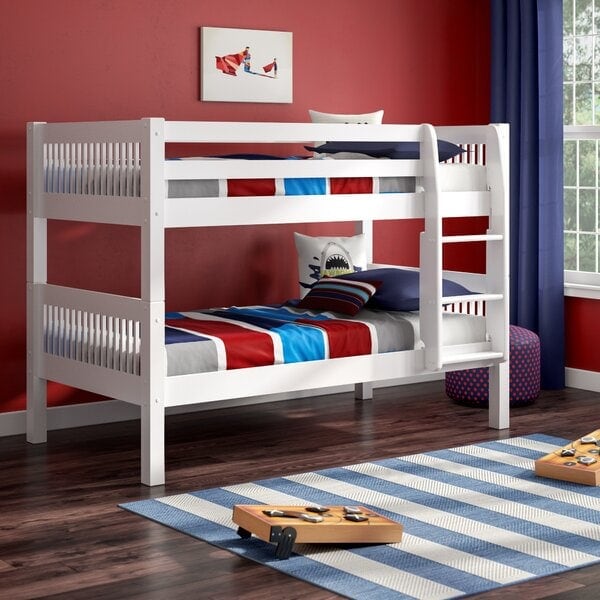 Blue curtains are a wonderful contrast to the warmth of red walls. While red, white, and blue is a classic combination, your room doesn't have to look like a flag. Instead, use red in a softer shade, and add blue that's a little closer to violet.
The addition of white furniture or accents, along with a darker contrasting color on the floor or in chairs and other pieces makes an innovative design combination.
Classic Sheers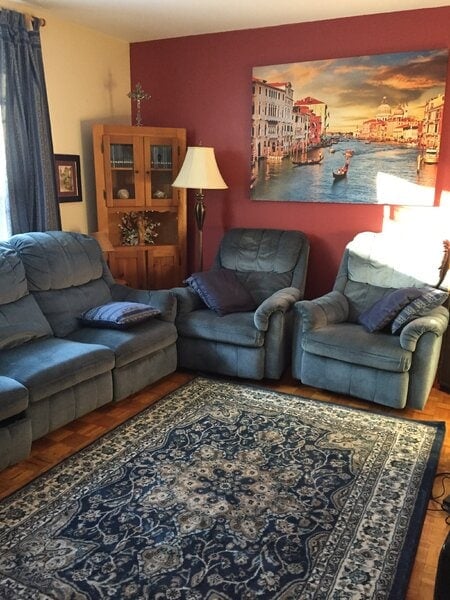 Of course sheer is not a color. But sheer is a way to bring a hint of color into a room as well as allow natural light to filter in. And sheers are available in an extensive variety of colors because they are so versatile.
Drape them by themselves in a long, elegant line. Alternate two colors to create eye-popping vertical stripes. Or, hang them with curtains made from a heavier material for a layered look.
White is Right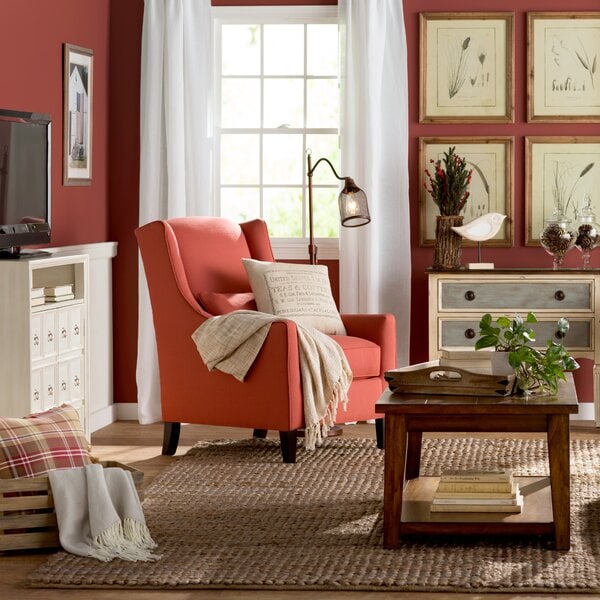 One trip to the paint store will illustrate how many variations of white there are. And any one of them will work with a red wall in any room. If bright red and white are a little too much like Valentine's Day, try softening the red or working with off-white.
However you bring white curtains into a red-walled room, you're instantly going to lighten the mood, and help synchronize the red and white with surrounding furniture, plants, and accessories.
Jewel Tones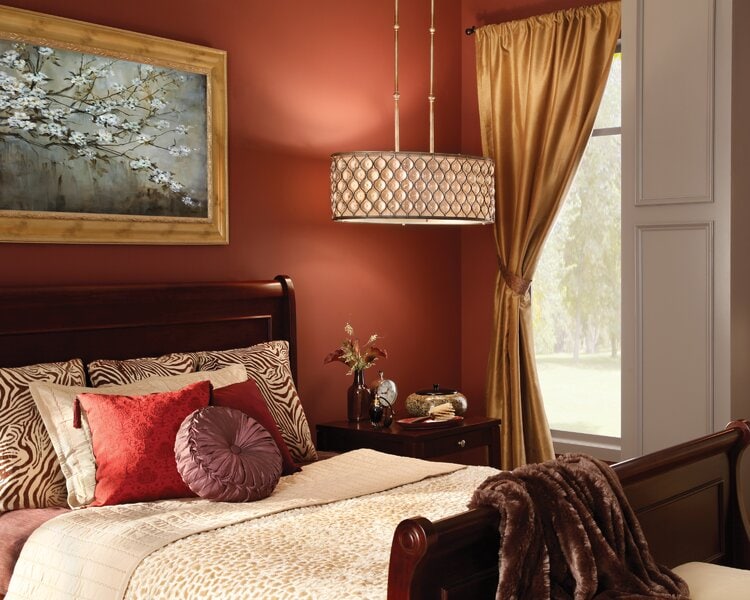 Red is such a strong tone, one way to compliment it is to bring in an equally strong tone in your curtains. Think jewels – red is ruby, gold is topaz, blue is sapphire and green is emerald.
Any of these strong colors will work beautifully in a room, especially if you add little touches of opulence like plush throws or silk pillows for a look that's totally glam.
Living in Luxury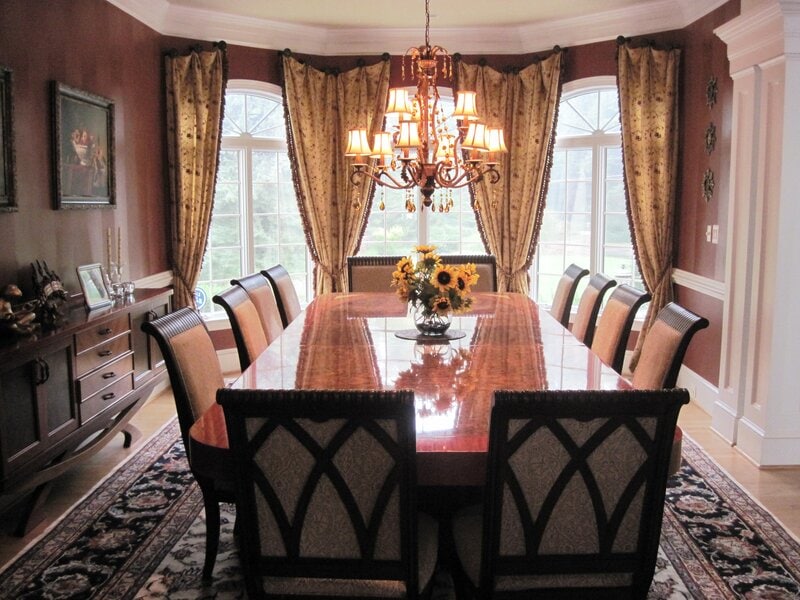 Speaking of jewel tones, when you want a room to shine like a royal's crown, the most dazzling combination calls for red walls paired with gold curtains. There's a reason the classics never go out of style!
Picture bold swaths of iridescence with billowy gold curtains. For true glamour, use material that has a natural sheen like silk or polished cotton. Matching tie-backs help control the drape and flow of large panels, as well as control the amount of light coming into your room.
Patterned Panels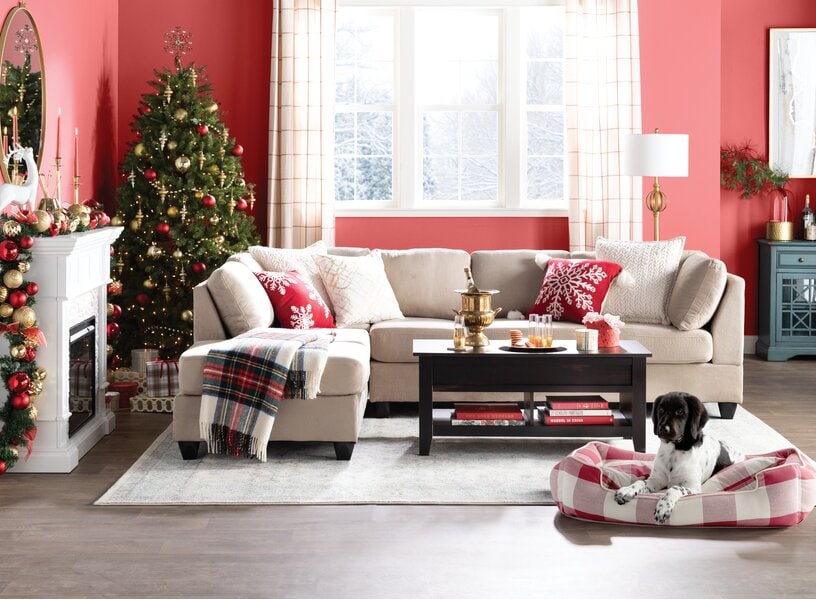 Red walls are a perfect backdrop for holiday decorating, but even without the trimmings, patterned curtains help give a lot of texture to a room.
Off-white panels repeat the square shapes already found in the carpet, the fireplace, and the windows themselves, and give the whole space a cheerful, pulled-together but not-too-formal feel.
Stylish Metallics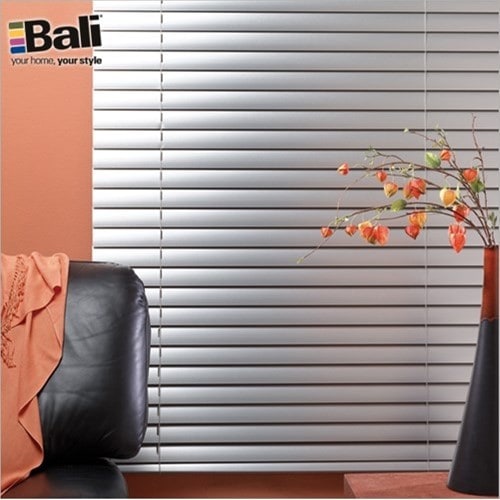 If you prefer a tropical coral or light brick over crimson, maybe bring soft metallic pewter, copper, or silver to finish your room. And while you're at it, why not think about using blinds as a window treatment? Brushed silver metallic or a tweedy gray cloth are possibilities. And there are dozens of additional options.
Blinds are an unusual choice but can be a surprisingly effective alternative to traditional curtains. And if blinds aren't your thing, you can mimic their horizontal or vertical lines with patterned drapes.
Drape/No Drape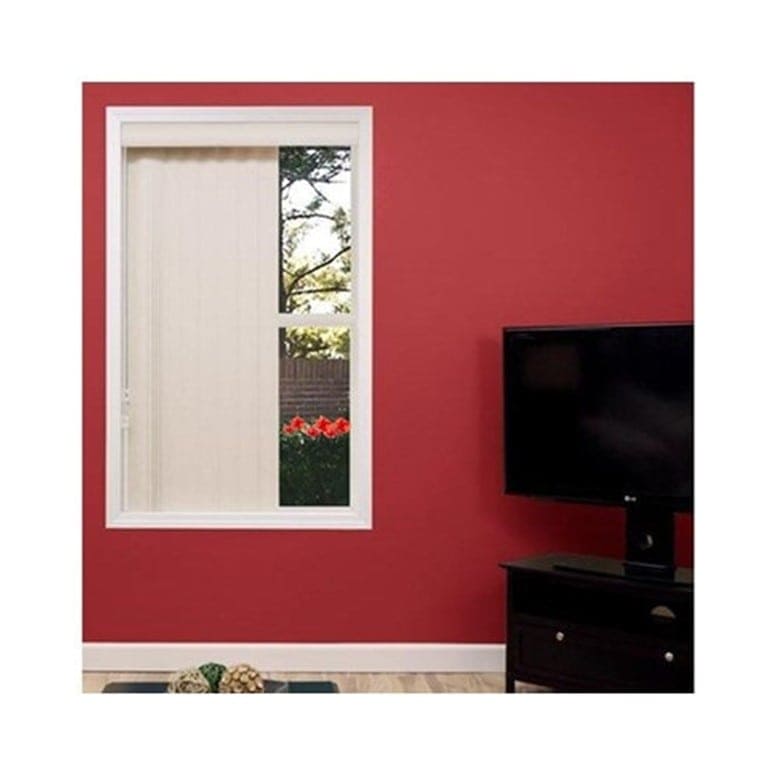 One final option to think about is having a curtain "as needed" or no curtain at all. Vertical blinds can nearly disappear from a window frame, leaving a clean line.
Depending on the angle of your windows, bold red walls and equally bold ceiling or floor molding make a design statement all on their own. If you figure less is more, the no-curtain look may work for your red room.
Smart Choices for Vivid Walls
Creating an interior with red-hued walls is a bold design choice. You can extend your love of color by adding equally intense tones with the curtains or furniture. Or, you can scale back using more neutral and cool tones, letting the red in the room speak for itself.
Many times window treatments are the last thing to do on the decorating or redecorating list. But the color, size, and shape of window treatments have a lot of impact on the entire room, and in some ways are more important than the chairs, bed, tables, or accessories.
With a little bit of forethought and some research, the right curtains can make your room go from interesting to inspiring.