Decorated Life is reader-supported. When you buy through links on our site, we may earn an affiliate commission. Learn More
How to Layer Curtains with Sheers in the Living Room
I remember the first time I put curtains in my living room. I hung a single panel and was so disappointed by the result. My room looked nothing like the design pics I drew inspo from, and I wasn't sure why.
It was a few more months before I learned the secret to making curtains look good. And that secret was always to use more than one panel and layer when possible.
Maybe you're in a similar dilemma.
If so, layering your curtains can help. It will give them a fuller, more polished look. Here's how to do it.
How to Layer Curtains with Sheers: The Basics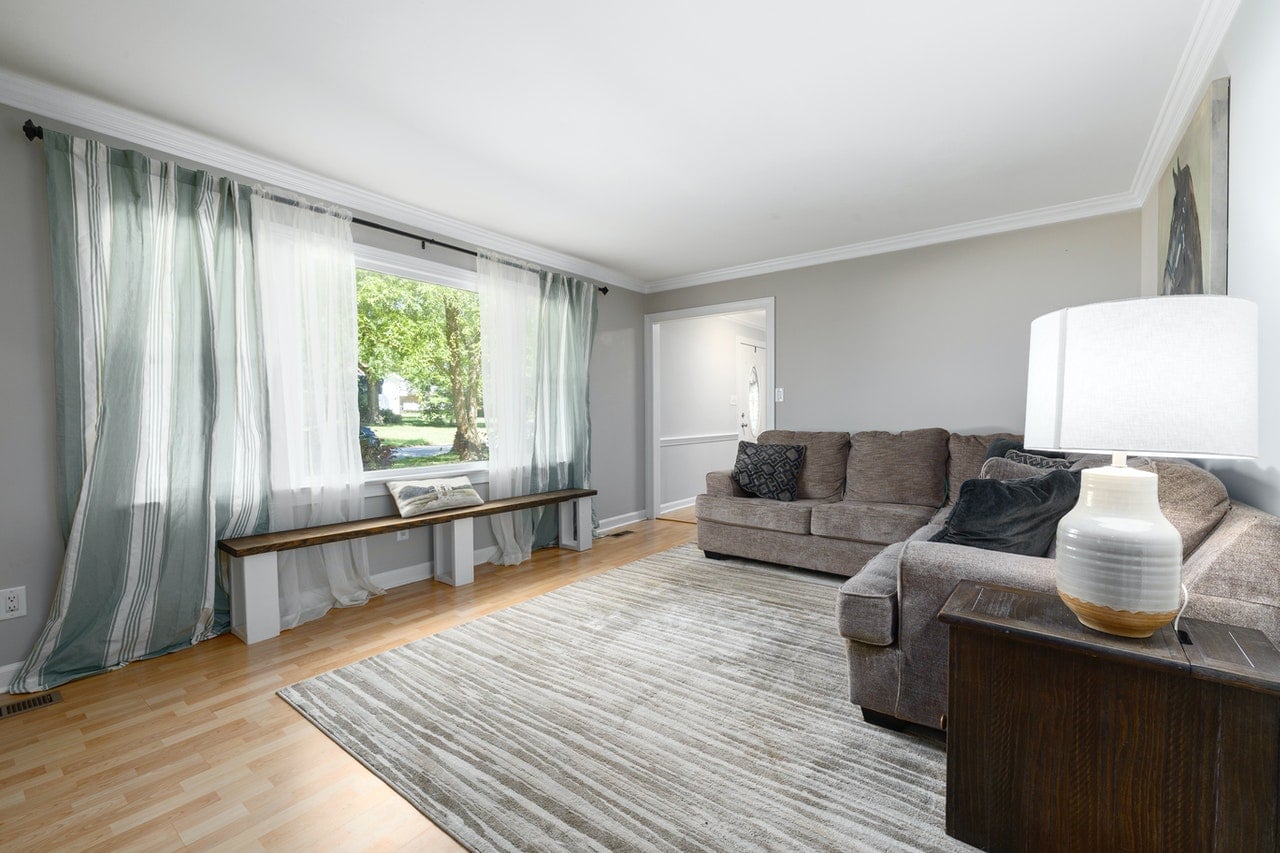 Here's some good news: if you want to layer your curtains with sheers, you don't need a special curtain rod. You can use any of the following:
Add all curtains to a single rod
Use a double rod or double bracket to layer sheers under drapes
A single or double traverse rod (with pinch pleat curtains)
And fortunately, you have just as many options for styling as you do for curtain rods.
To get started, choose a base curtain that's an appropriate color, material, and pattern for your living room. Then, choose a sheer to go underneath.
While you can find many colors of sheer curtains, the two most common are white and off-white.
Examples of Curtains Layered with Sheers in the Living Room
Once you have your curtains and curtain rod selection nailed down, you can start layering. Use the ideas below to find the perfect solution for your living room.
Layer Your Sheers and Curtains on One Rod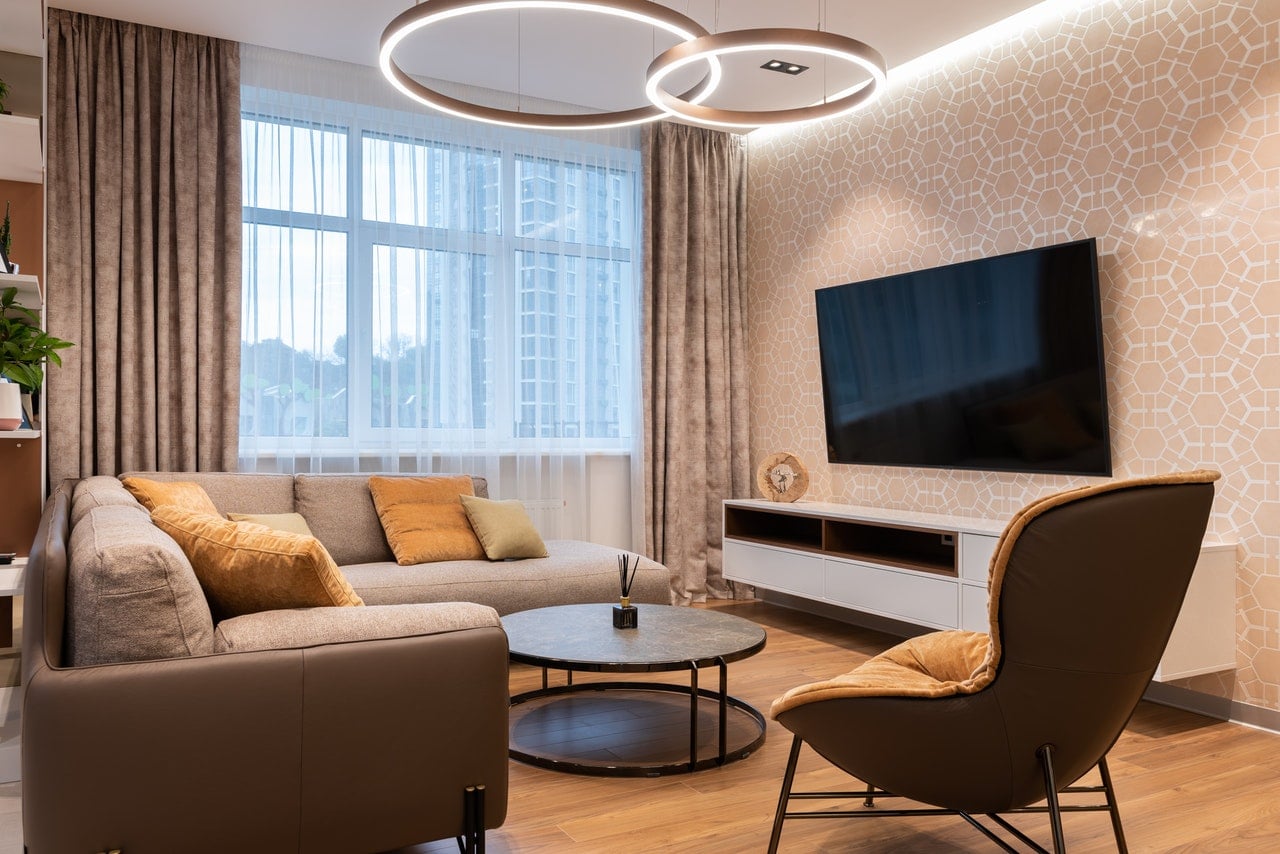 The easiest way to layer curtains and sheers is to place them all on one rod. This method is simple to do and still looks good.
To layer sheers and curtains on the rod, hang a curtain panel, add your sheers, and follow that up with your other curtain panel.
Use a Double Traverse Rod to Layer Sheers Underneath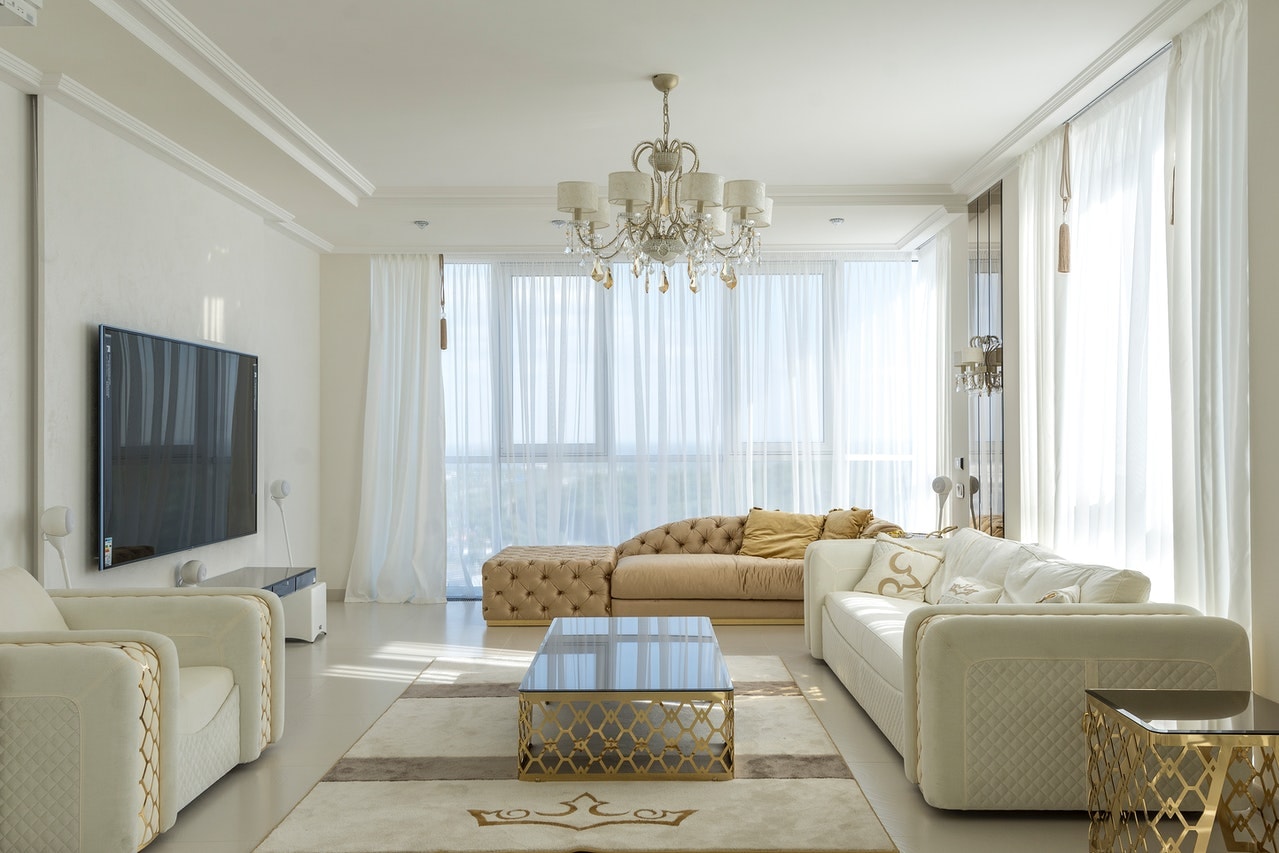 Traverse rods work on a pulley system. You can open and close the drapes by pulling a cord or simply pushing them to the side. But these rods only work with one type of curtain: pinch pleats.
You can use a double traverse rod if you have a large window. Simply put sheers on the bottom rod and your regular curtain panels on the top.
Alternate Sheers and Solid Panels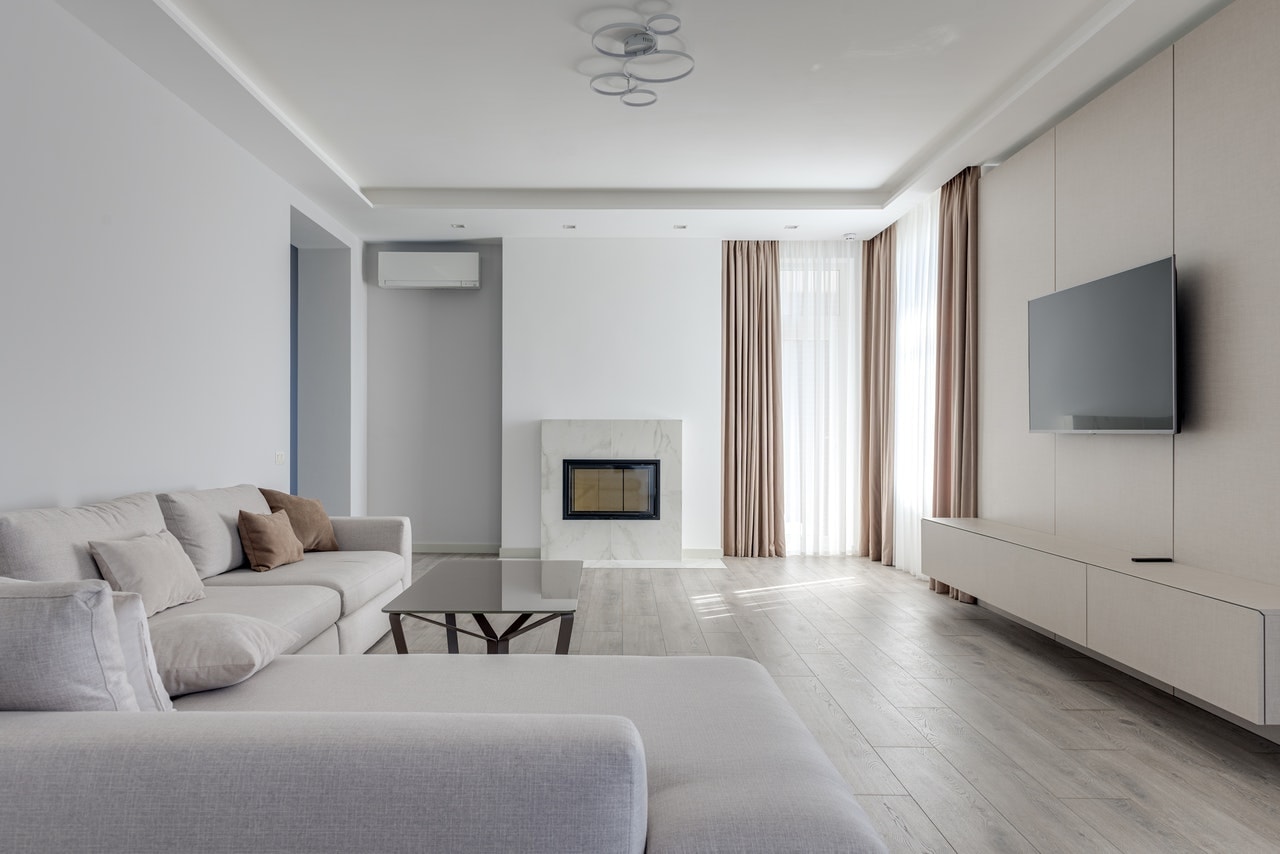 If you have a long window or one that spans a corner, two panels and a set of sheers often aren't enough to fill it out. A better option is alternating your sheers and panels by sticking a solid panel in the very center.
You can also use this trick to bridge a gap between windows and make them look like they are one long, connected window.
Place Sheers Under Curtains Using Two Rods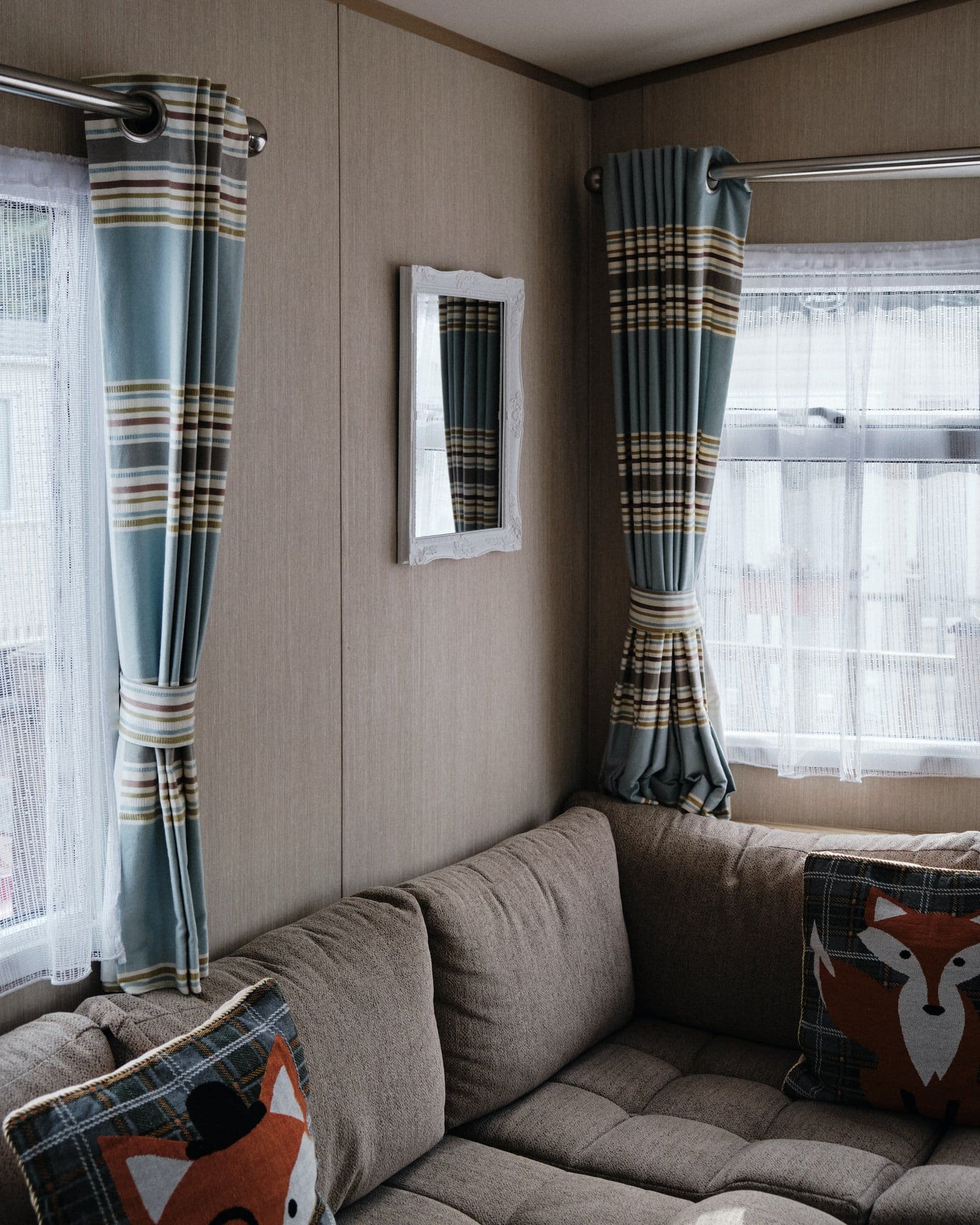 Another easy option for layering curtains is to use a small rod close to the window for your sheers. Then add your regular rod over the top and extend it about six inches on either side.
This is the ideal setup if you want your sheer curtain to always cover the window. However, it's not a good setup if you like moving your curtains to completely expose the window.
Go For a Unique Look with Mixed Styles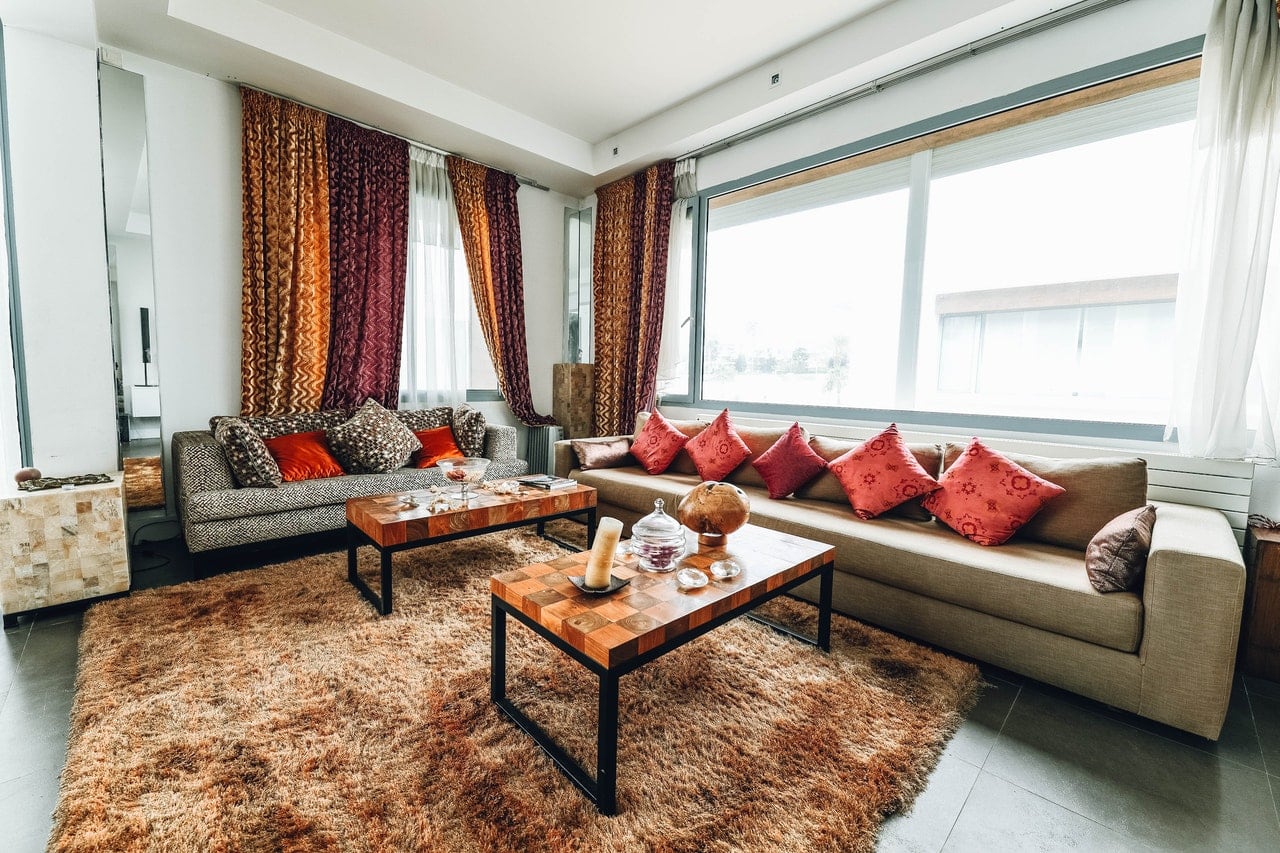 If you're after a unique look, try mixing in multiple curtain panels with your sheers. This works best for eclectic-style homes.
The curtains in this photo are on a traverse rod. The homeowners make a fun statement by adding curtain panels of different colors but with the same pattern.
For Formal Rooms, Add a Valance Over Layered Curtains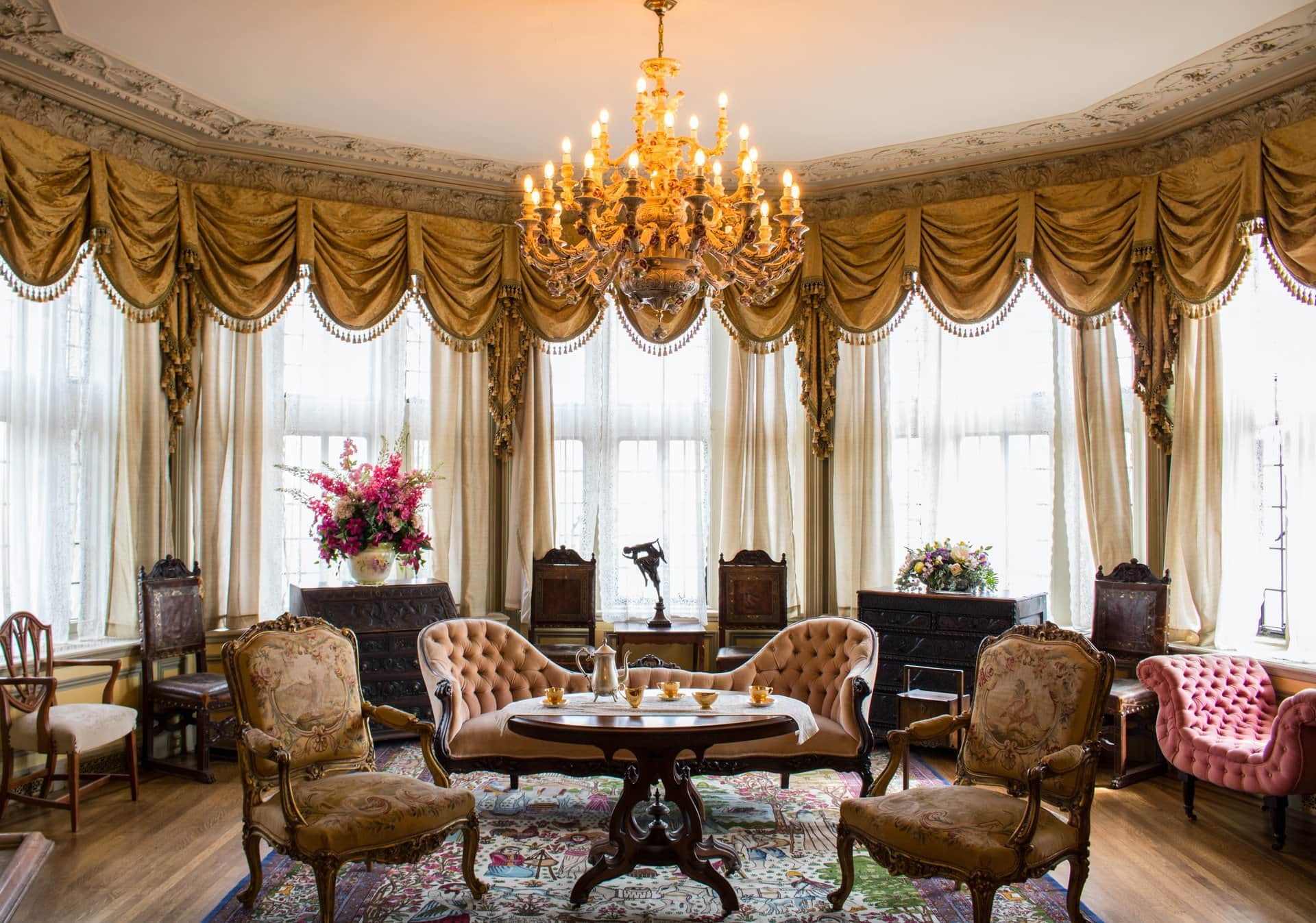 If you have a room that needs a regal or formal touch, start by adding your sheer curtains in between your solid panels. Then, top the look with an elegant valance.
While this look doesn't work for modern homes, it's beautiful when done in older Victorian or glam styles.
Final Thoughts
Layering sheers with your curtain panels is a great way to give your living room windows a fuller, more polished look. And luckily, there are many ways to do this.
You can use a single rod, double rod, or traverse rod. Then figure out how you'd like to set up your curtains. You can layer the rods, put the sheers on the bottom or put everything together.