Decorated Life is reader-supported. When you buy through links on our site, we may earn an affiliate commission. Learn More
Where to Put a TV in a Living Room with a Fireplace?
Fireplaces are the ultimate living room focal point. But, what happens when you need to place a TV in the same space?
While the most obvious answer is to mount your TV over the fireplace, that's not always practical.
If you need some ideas, here are the best places to put a TV when there's a fireplace in the living room.
Put Your TV Next to the Fireplace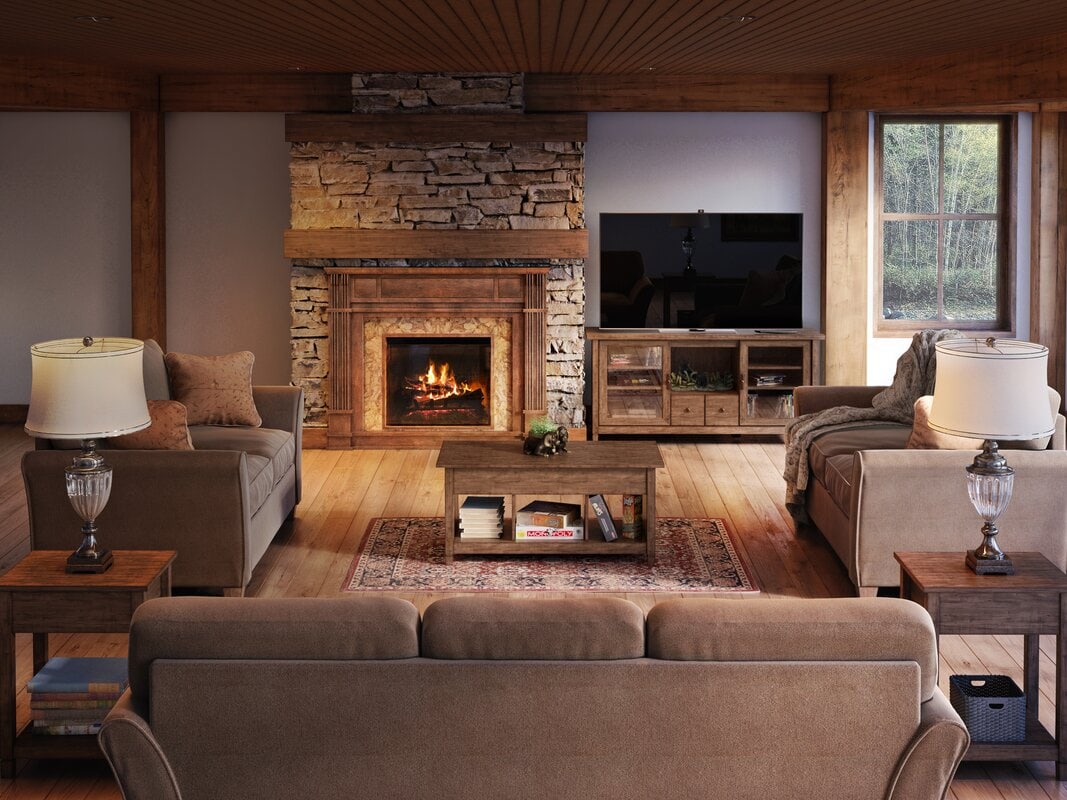 Whether your tv is too big to put on the mantel or there are no convenient electrical outlets, you always have the option of placing the tv next to the fireplace instead.
To do this, try creating balance on both sides. For example, if you have the space, place your console and tv on one side and a similar piece of furniture with artwork over it on the other side.
Place Your TV in a Corner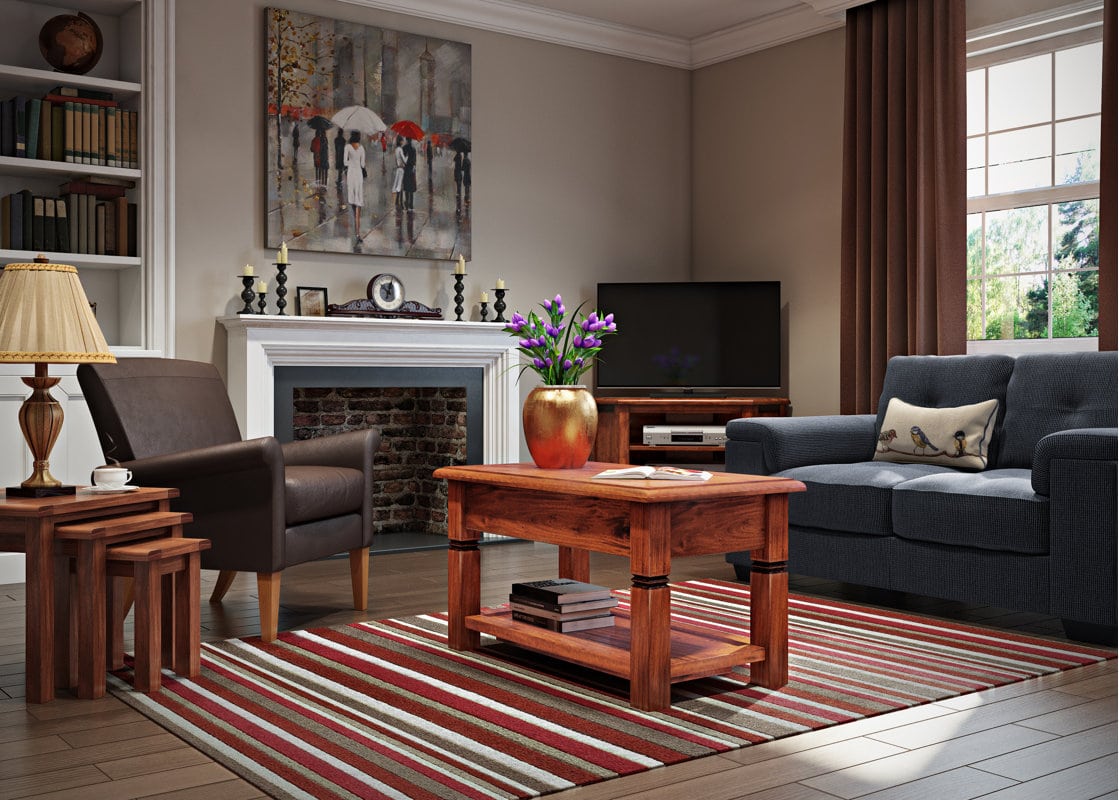 An empty corner is an excellent spot for a tv. When you place your tv in the corner, it looks tucked away rather than competing for attention with the fireplace.
If you have a small to mid-sized living room, this is one of the best tv placement options. Just make sure to use a corner tv stand that blends with the rest of your decor.
Angle Your Television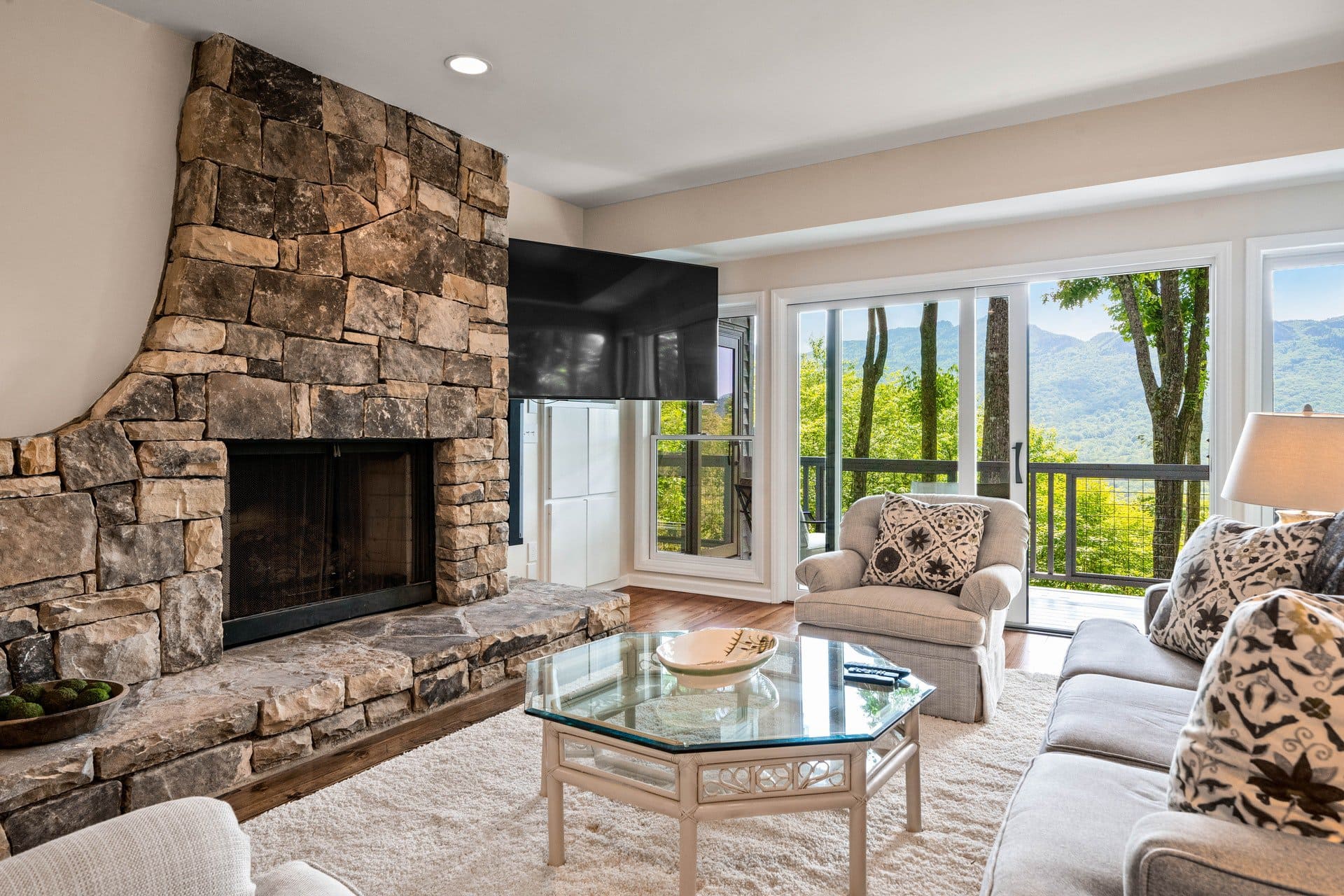 A tv mount that extends and swivels will allow you to push your tv out of sight when you're not watching it and angle it toward the living room furniture when you need it.
This layout is ideal if you have a small living room, and the fireplace takes up a lot of your available wall space. It's a great solution when you don't want the tv to be in constant eyesight.
Set It On a Floating Mantel Shelf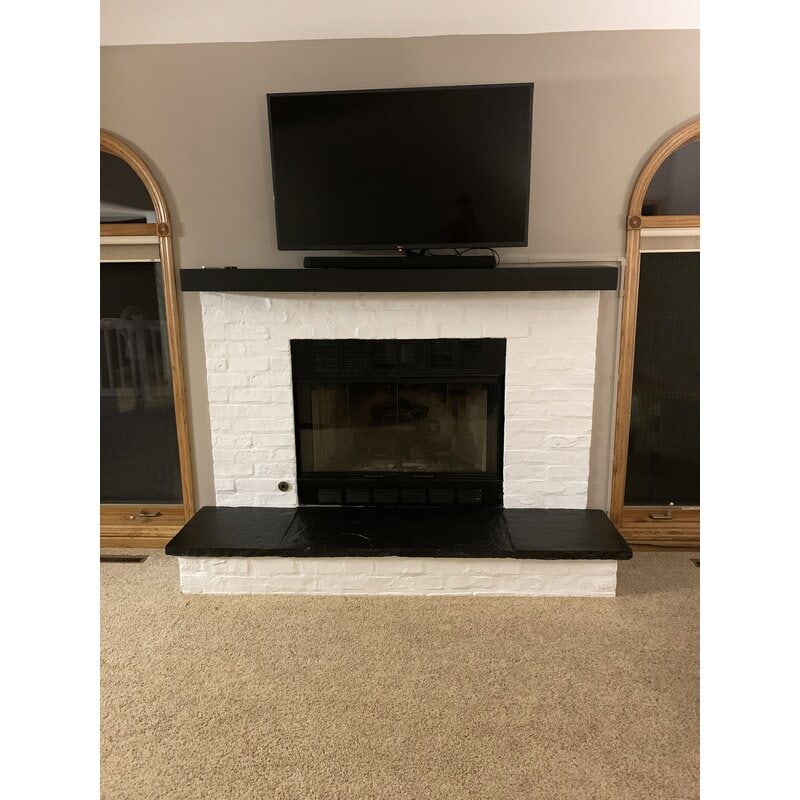 If you want to put your tv over the fireplace but don't want holes in the wall or need a renter-friendly solution, consider placing it directly on the mantel shelf.
To do this, you'll need a mantel that's wide and sturdy enough to hold the weight of your tv safely. If you're a homeowner and want to upgrade, you can use a wide floating shelf like this one from Wayfair.
Try Adding it Next to the Fireplace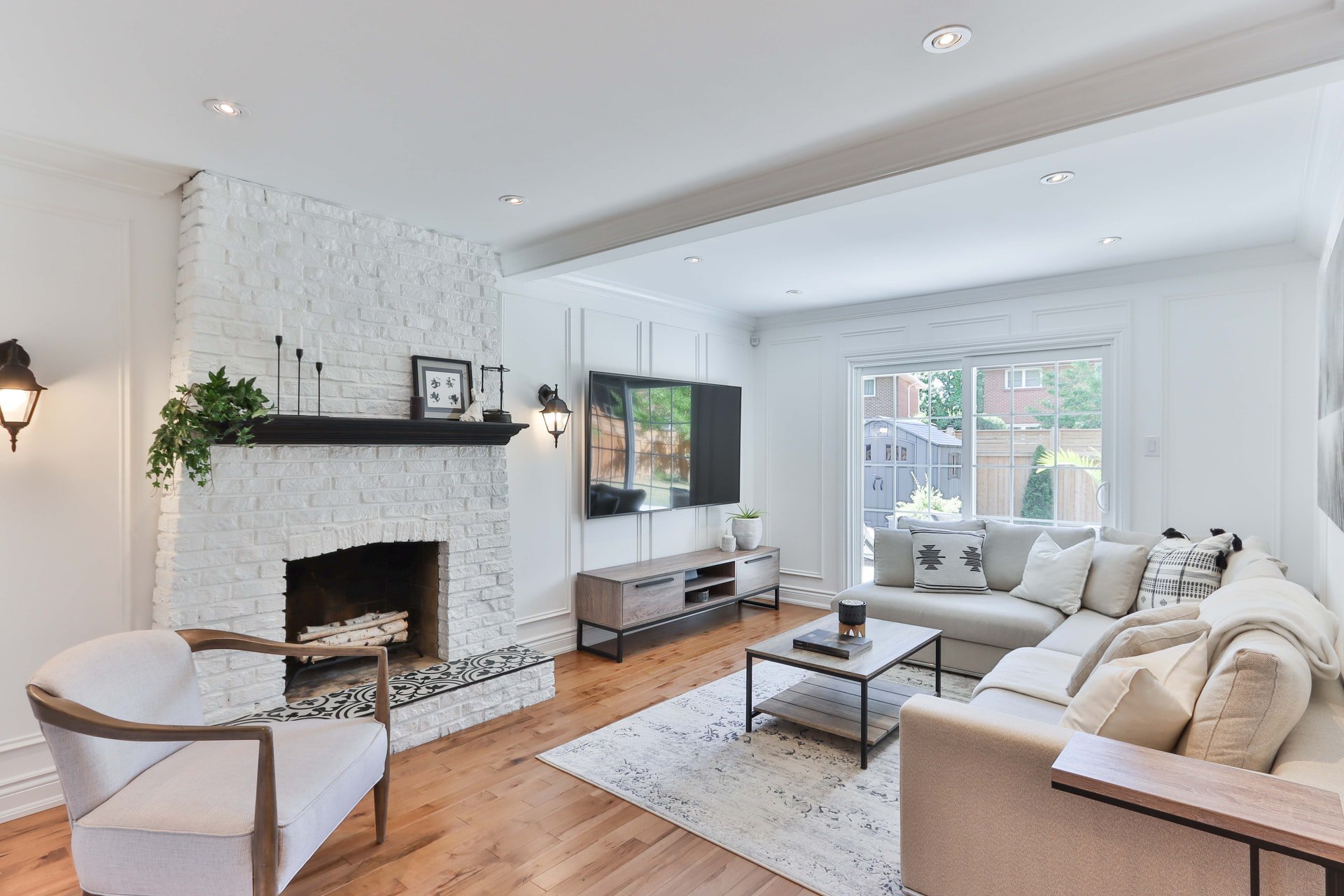 Is there a large blank wall on the side of your fireplace? If so, that's the best place for your tv. To make this layout work, mount your tv on the wall or place it on a console table.
As you can see in this picture, because there's so much space to the right of the fireplace, the tv looks perfect. Other aspects that make it work are the consistent use of colors and materials in the room and the height of the TV compared to the mantel.
Mount Your TV Over the Fireplace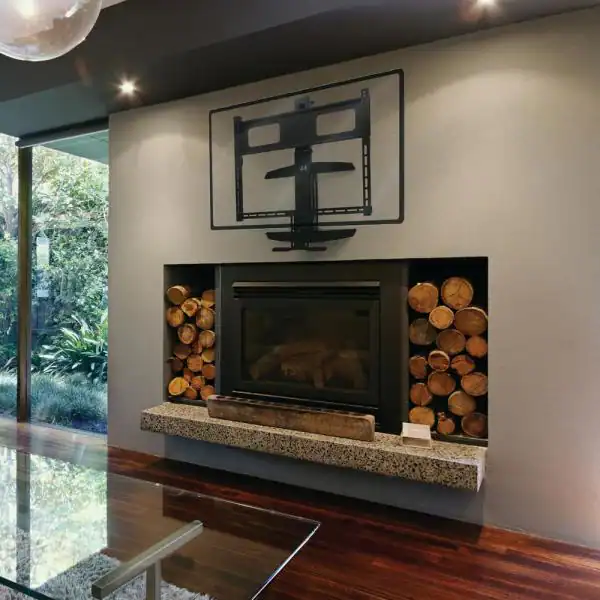 The most common tv placement for a room with a fireplace is over the mantel. Of course, this solution isn't for everyone but looks great if you have electrical outlet access and the space.
.
Depending on your needs and furniture layout, you can use a standard or swivel tv mount. To make your tv blend, try one with a picture frame that makes it look like artwork when not in use.
Add Your TV Over a Fireplace Console Table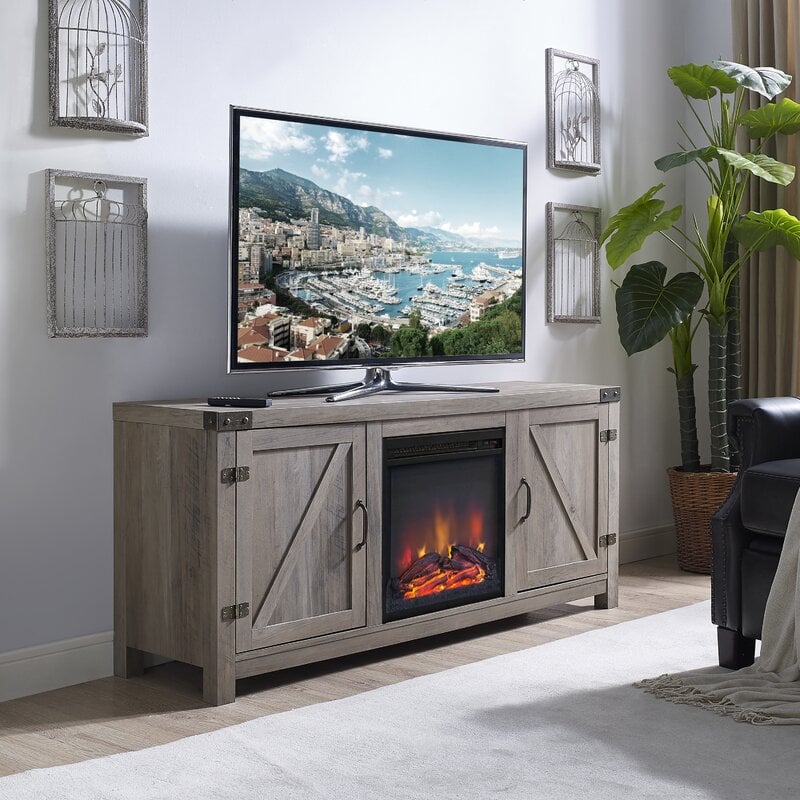 If you don't have a working fireplace, consider adding warmth and the glow of a fire with an electric fireplace console.
And if you have no fireplace and are looking to add one to your living room, you can make your own using an electric insert. Then, add a mantel and place your tv on top.
Use Mounting Brackets to Place it On the Wall Next to the Fireplace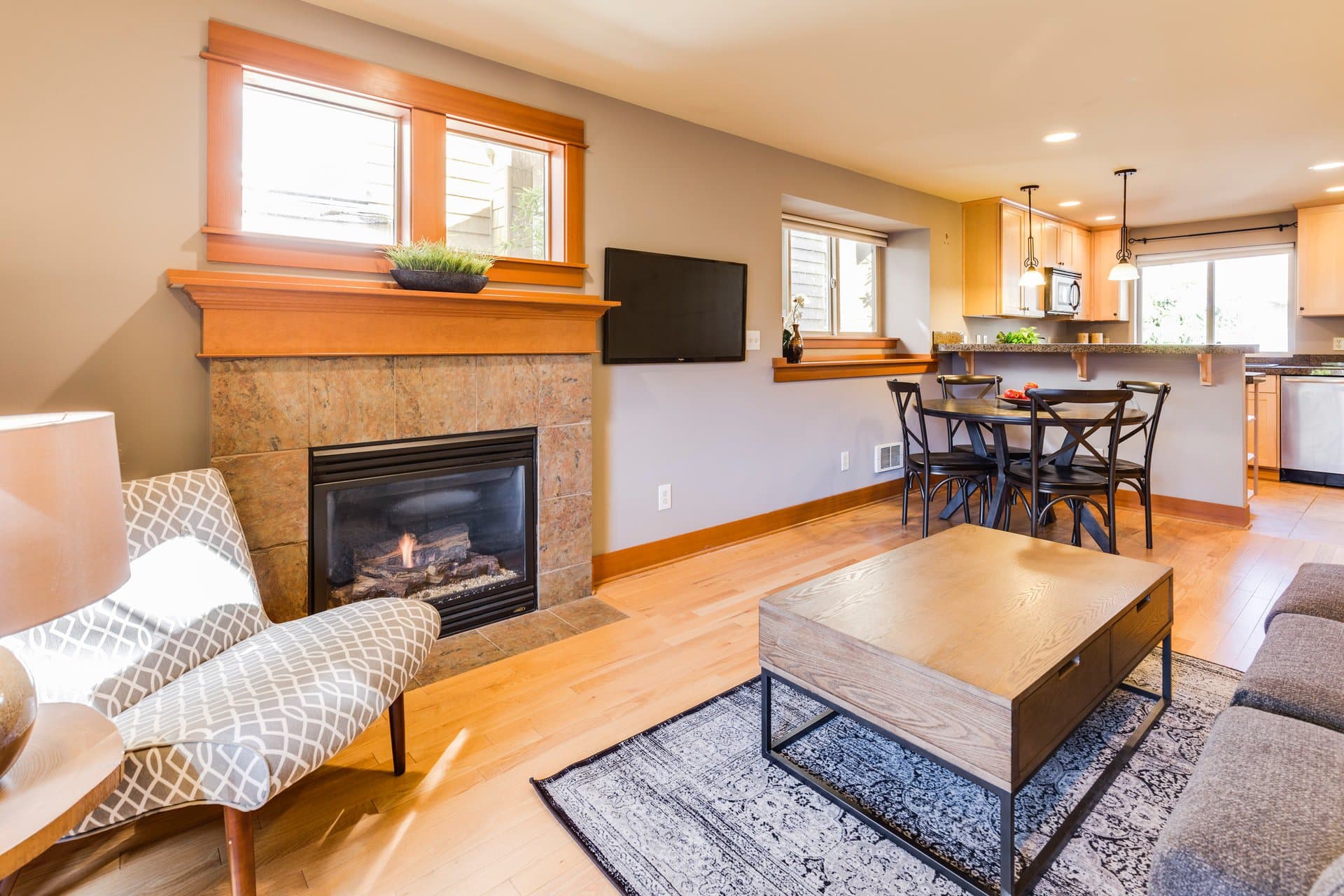 If you have an interesting layout like this, with windows over your fireplace and no good spot for a tv stand, mounting your tv on the wall next to the fireplace is your best bet.
Since this space is small, having the tv on the wall without a console makes the room feel larger and more open. You could also use a picture frame tv or display artwork screensavers to make your tv look like decor when not in use.
Balance Your Room By Placing the TV Adjacent to the Fireplace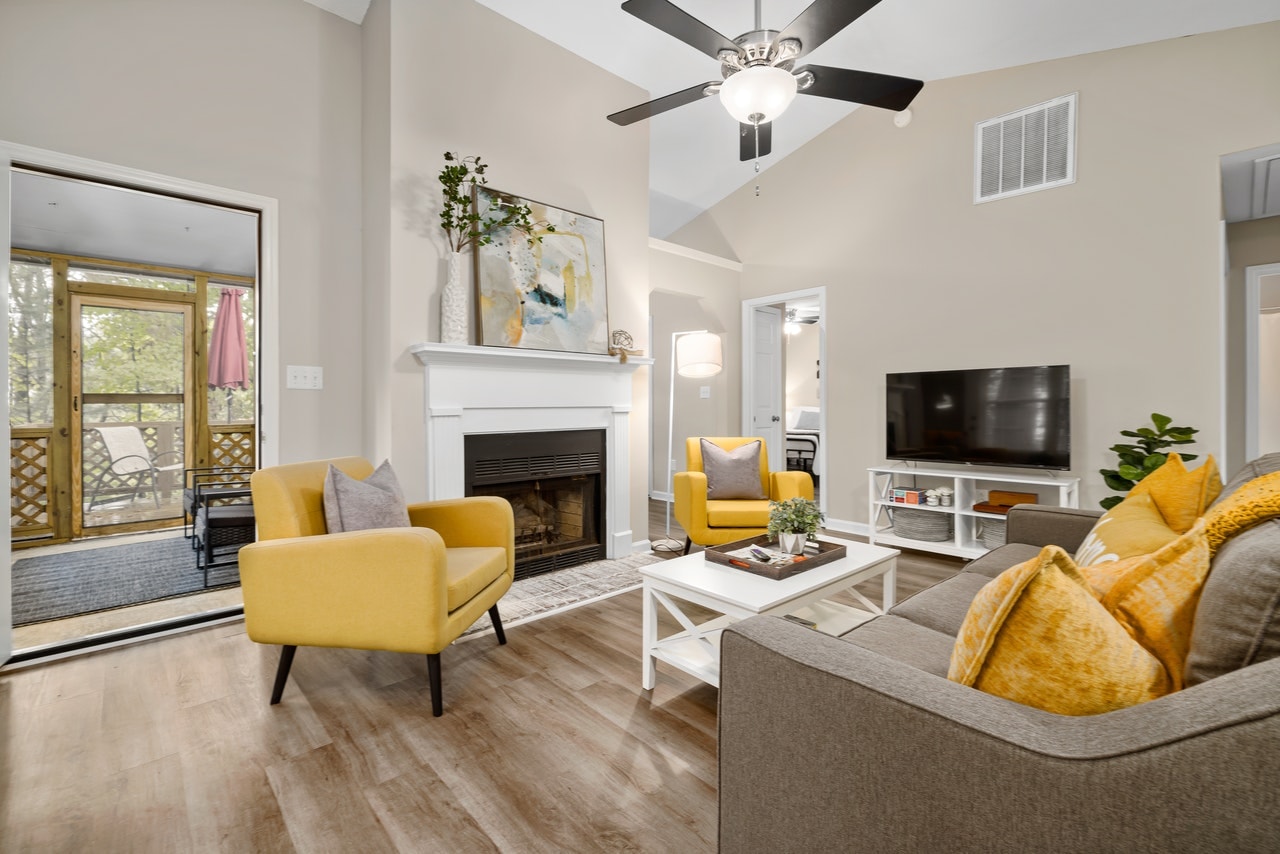 In a large living room with multiple blank walls, placing the tv adjacent to the fireplace is smart. By doing this, you don't have your tv directly competing for attention.
To make this work, use a tv stand that's a similar color and height as your fireplace. You can then place the tv on the console or mount it to the wall.
Consider Angling Your TV Stand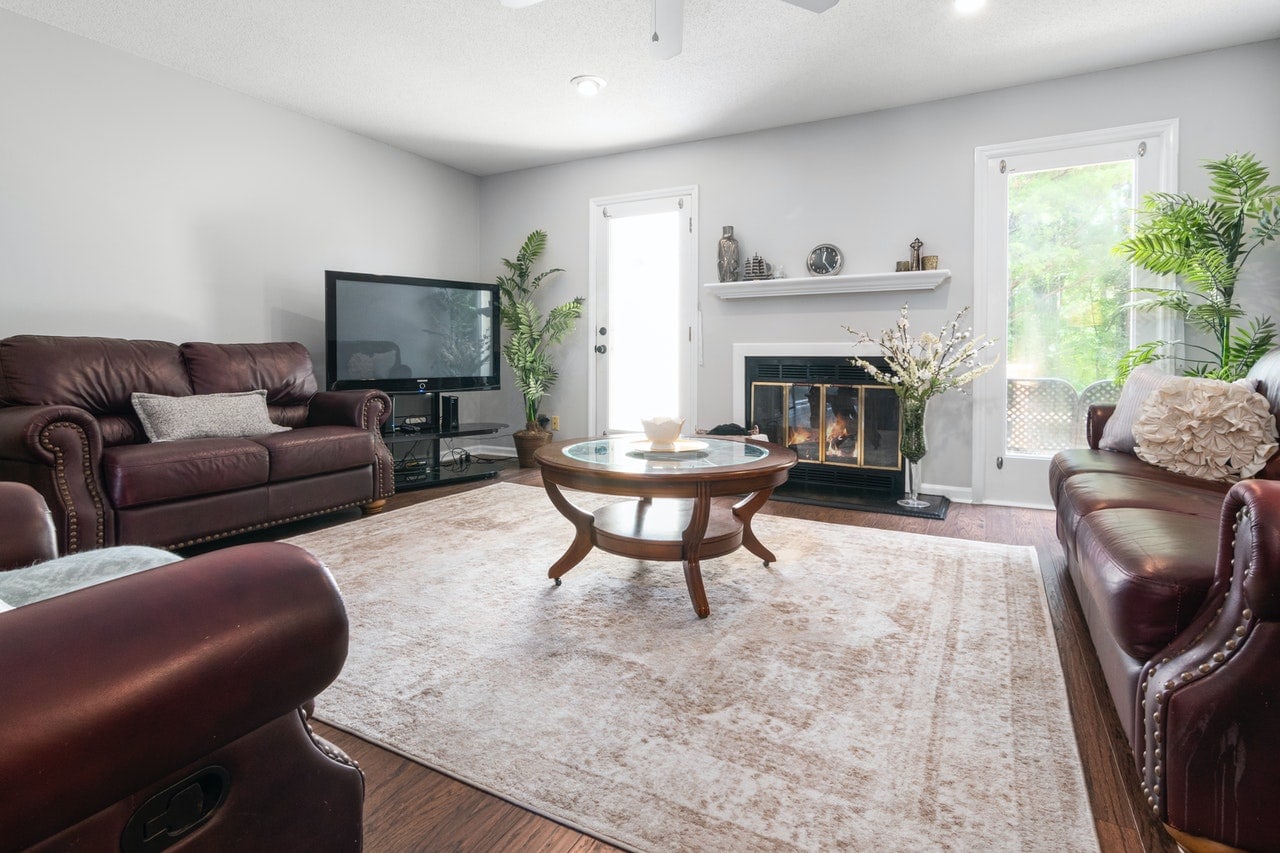 If your tv is too big to place in a corner, you can put it on a wall and angle it toward your furniture. This is a good setup if you have a lot of empty space on one side of your loveseat or accent chairs.
Use a tv stand that blends with the rest of your decor, so it doesn't stand out like a store thumb.
Final Thoughts
There are a lot of places you can add a tv to your living room with a fireplace. The best spot depends on the layout of your room, the size of your tv, and the type of fireplace you have.
If you don't want to mount your tv over the fireplace, the next best options are to place it in a corner or put it on a console table adjacent to the fireplace. If you have built-in shelves surrounding the fireplace, you can also place it there.