Decorated Life is reader-supported. When you buy through links on our site, we may earn an affiliate commission. Learn More
Where to Put an Ottoman in the Living Room
Ottomans are lovely. They're small therefore they can fit quite well in many spaces. And they're very versatile, as they have plenty of uses, so it's no wonder you're considering one for your home.
But where should one put an ottoman in their living room? There are tons of placement options, but they all depend on what you plan to use your ottoman for. Here are some of our top ideas for where to put an ottoman in your living room.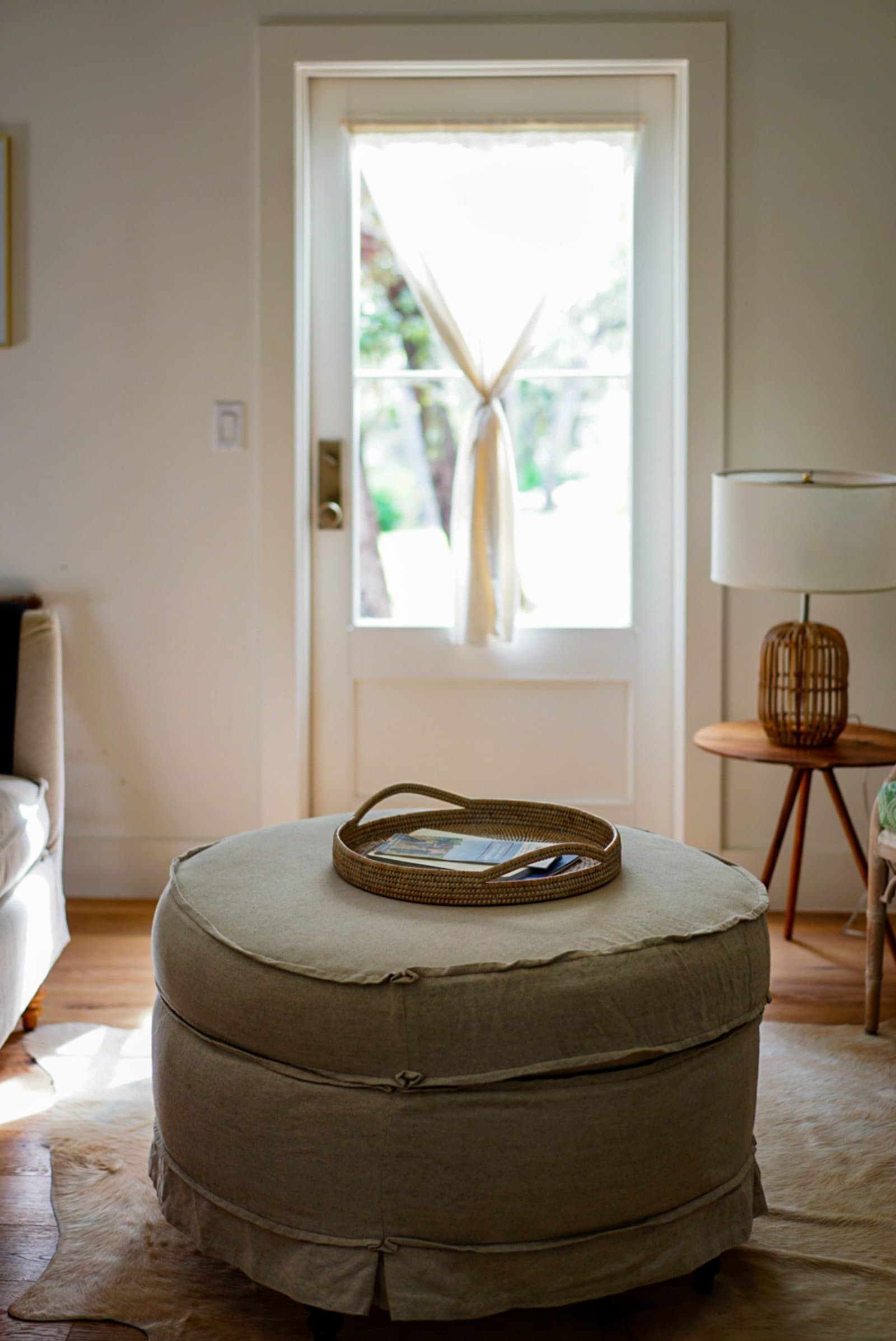 A coffee table can be a very useful piece of furniture, especially if you're the type to hang around in your living room quite a bit. But it can take up a lot of space, which is an issue in small apartments. That's where an ottoman can come in handy.
Having your ottoman double as a coffee table is more common than you might think. They offer a cozier, more relaxed look, which is always a bonus. If you pick out an ottoman that matches your couch, you have a gorgeous monochromatic look for your sitting area.
Ottoman as a Footrest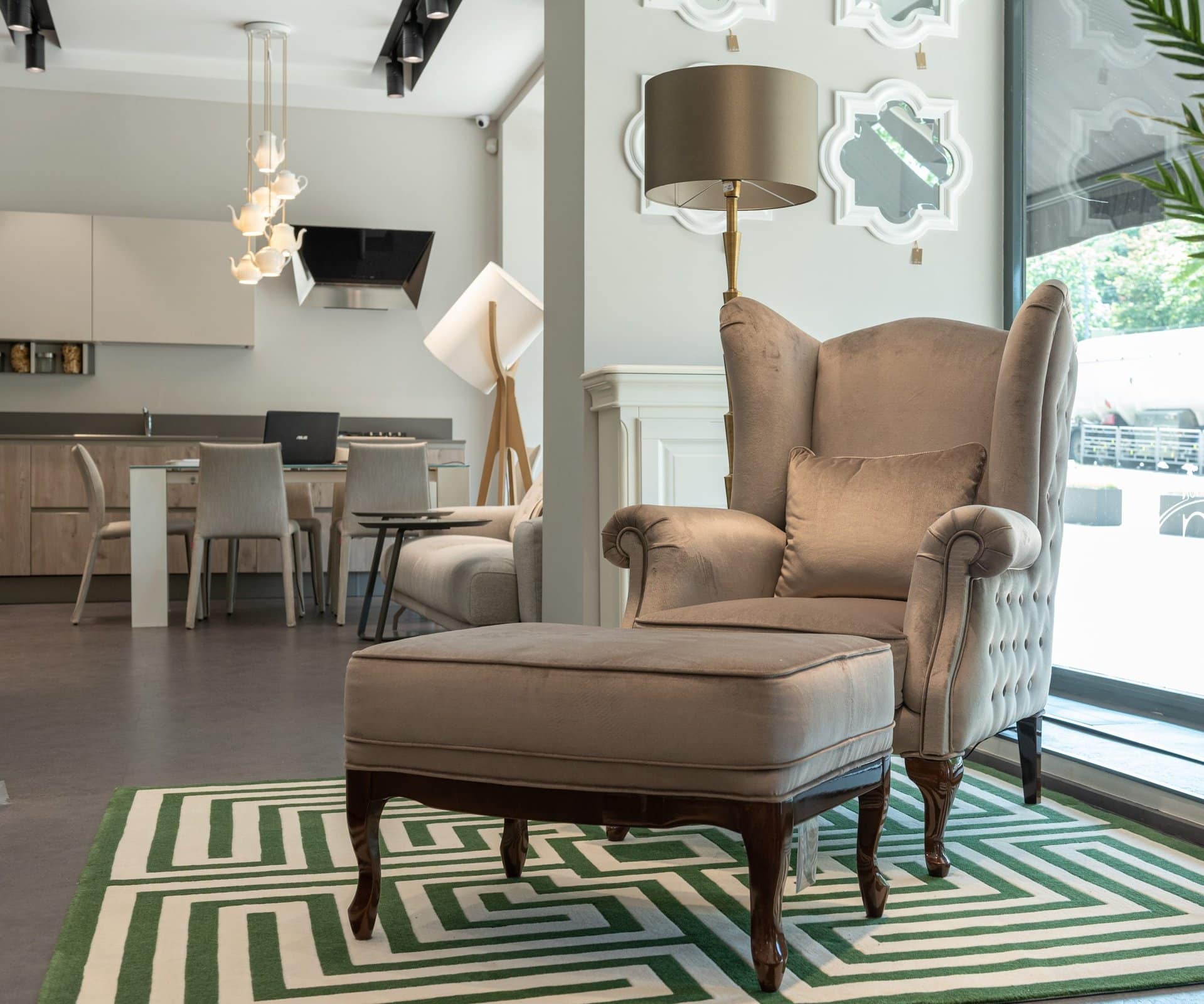 Throughout their history, people primarily used ottomans as footstools. And this is how we usually see them now, paired with an armchair. They help create a comfortable seating arrangement, allowing you to recline comfortably in your favorite armchair.
If you want that beautiful, classic look and feel, consider using your ottoman as a footrest and placing it beside your chair. Bonus points if they come from the same furniture set or match otherwise!
Use Ottoman as an Extra Seat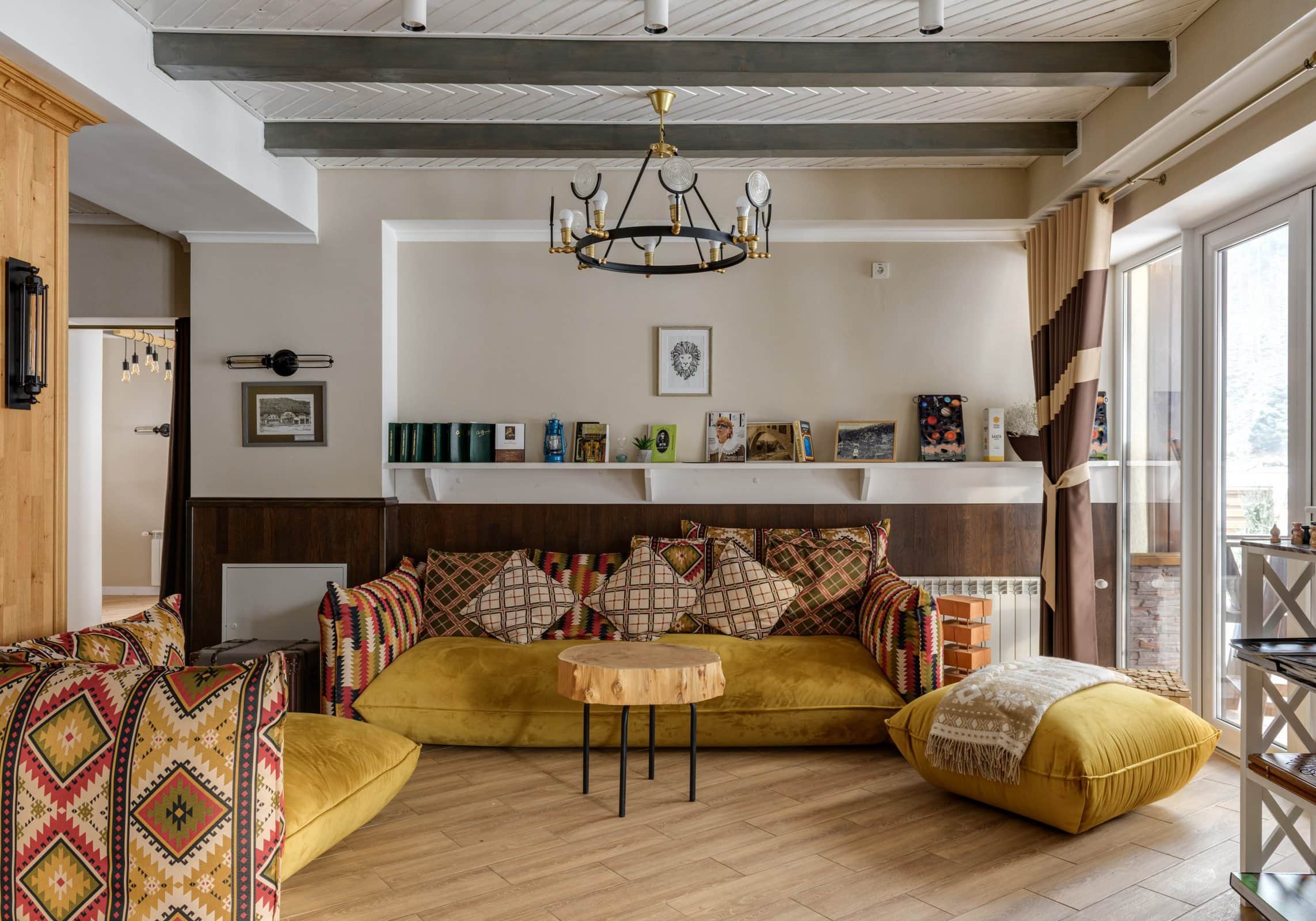 If you're the type who likes having guests around but isn't big on space, ottomans can be just the thing for you. Using ottomans as extra seating options is smart, cute, and space-saving, as you can easily put them away afterward.
These ottomans are usually placed around a coffee table, as they create a beautiful visual balance with the rest of the furniture.
Pro tip: If this is your preferred use for ottomans, make sure you buy comfortable tall ones, so your guests don't stay in uncomfortable positions for too long!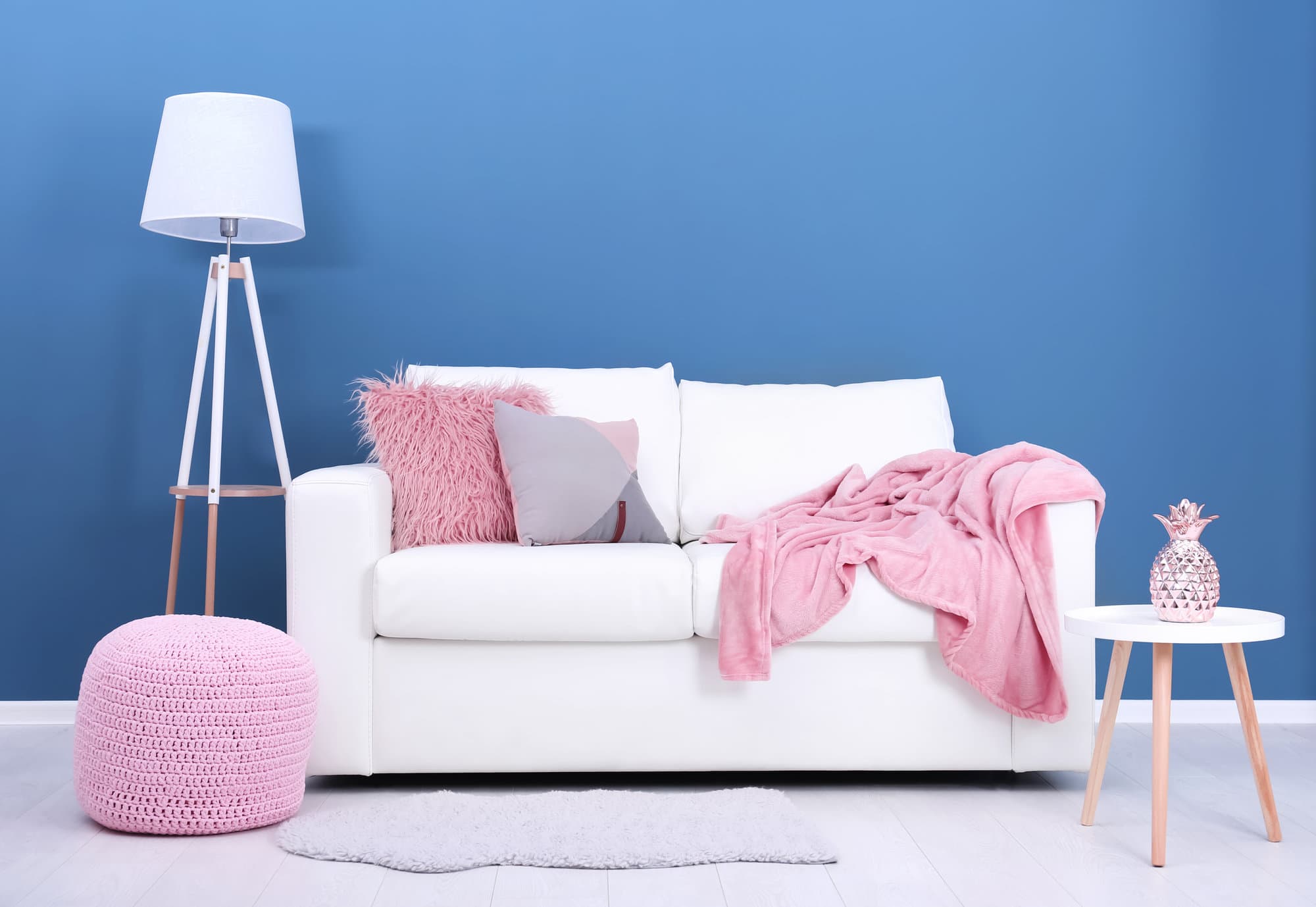 Some people like having ottomans around just for decor. And that's perfectly fine! There are many types of ottomans, so you can easily find just the one that will work beautifully with your living room. Just place it casually beside the furniture you want to match.
Here, they used the ottoman to tie in the entire look. By picking out a baby pink ottoman, that matches the accent pillows perfectly, they created a gorgeous look that simply pops, especially against the blue background.
Storage Ottomans Are Incredibly Useful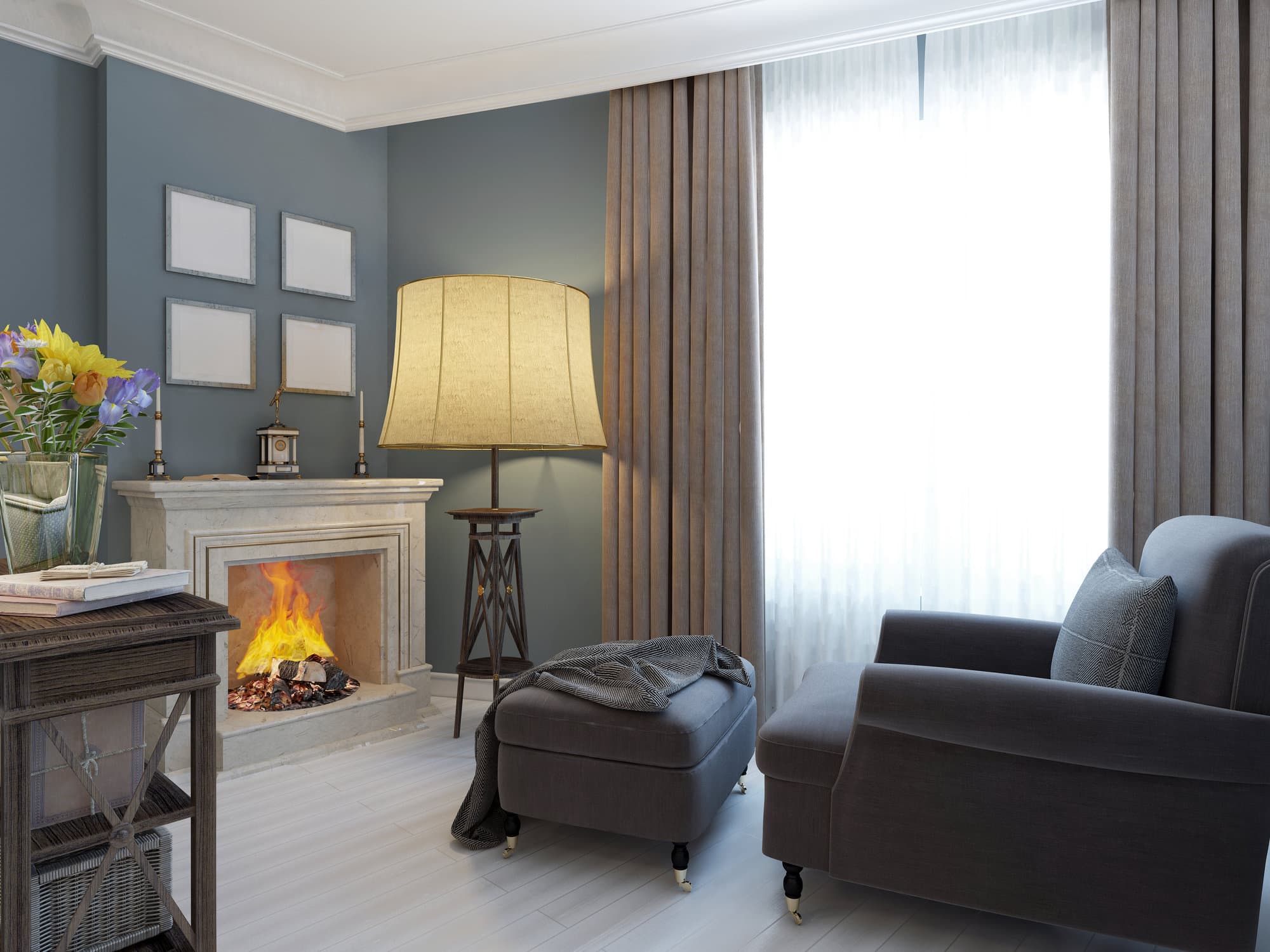 Storage ottomans might be some of the most useful furniture pieces ever, as they can store quite a bit of stuff. They're perfect for those things you don't know where to put. And a lot of people believe consider them typical bedroom furniture. But they don't have to be!
There are two main types of storage ottomans: small square or round ottomans that can fit anywhere, or larger rectangular ones.
You can use the small ottoman however you'd like, place it as a footrest with a chair, or perhaps as another seat next to the coffee table.
The larger option can fit well as a coffee table, or you can move it away from the main sitting area completely, and put it in a corner, creating a secondary sitting area, or make it part of the decor. There are tons of options!
Two Identical Ottomans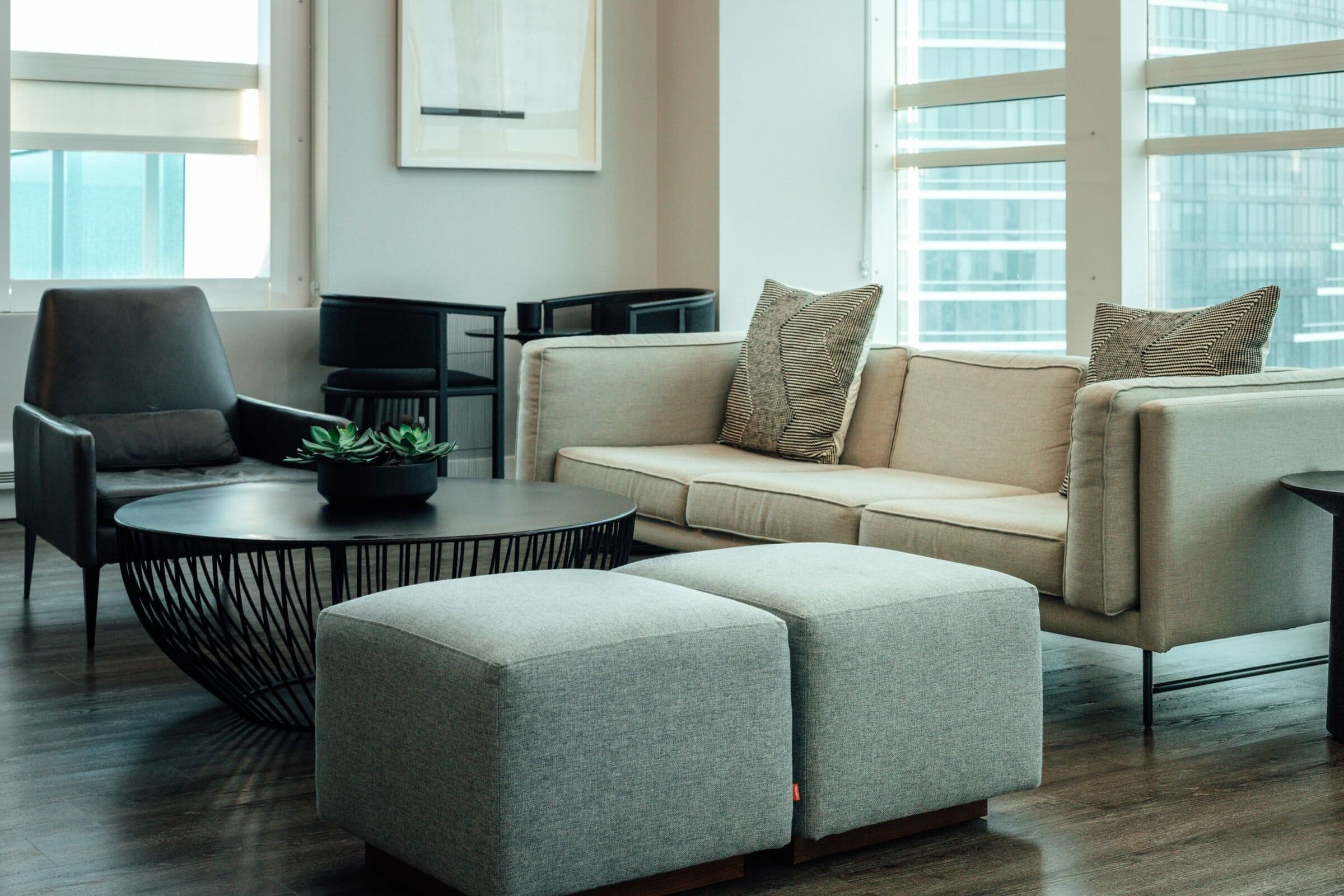 Using ottomans in identical pairs is useful. They're practical, but don't take up a lot of space, especially visually, which is great if you want a more open sitting area.
There's a variety of ways you can place them together, as they allow you to create multiple looks.
If you have a small coffee table, you can place them across from each other, but if your coffee table is on the longer side, placing them side by side creates an interesting look.
This also works well with a fireplace since placing them in front can create a warm cozy area.
Under the Table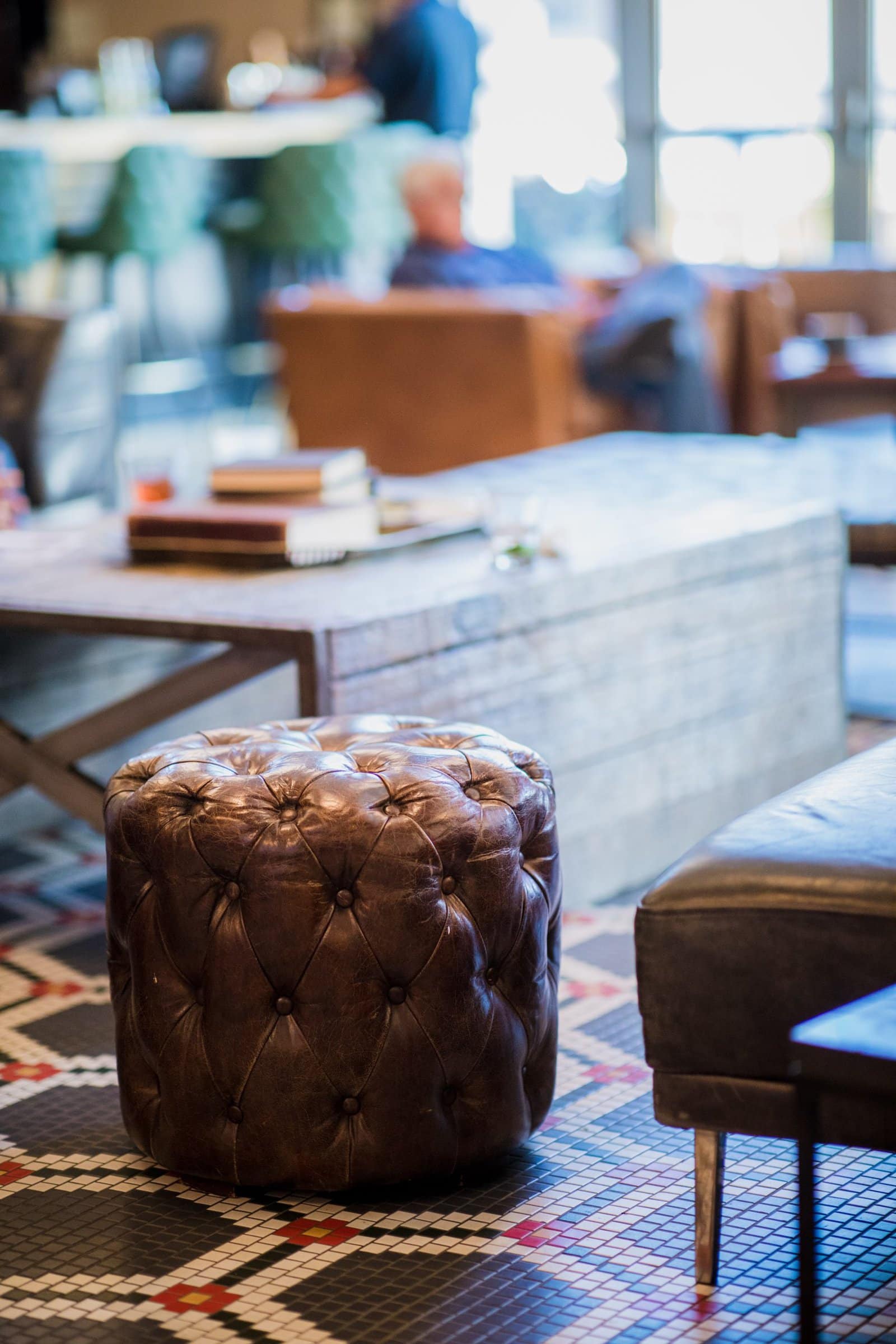 If a table can fit a chair underneath it can also fit an ottoman. So if you have a desk in your living room that feels empty, or even out of place, especially if it's without a chair, you can use an ottoman to anchor it in a way. If the color of the ottoman matches the rest of the room, you're going to create a gorgeous unified look.
And not to mention if you don't know what to do with your ottomans, you can easily place them under a tall coffee table. This way, you can pull them out when you need them, and they'll make the table look super secure.
Summary
Ottomans are fantastic, versatile pieces of furniture. And their versatility allows you to place them however you wish in your living room. No matter if you want to lounge, or need a replacement coffee table, ottomans are there to save the day.
And the best part is, they're so easy to move around, you can simply try out different spots for them without too much effort!