Decorated Life is reader-supported. When you buy through links on our site, we may earn an affiliate commission. Learn More
8 Steps to Beach Cottage Decor Without a Beach Cottage
By: Decorated Life Team
|
There is something soothing about beach cottage decor that makes you feel you are always on vacation. Weathered paint looks (see tutorials on how to paint a weathered look below), quirky beach finds and nautical stripes; this look for anyone who loves cozy relaxed home decor. This post is about creating a beach home decor look in 8 easy steps with simple beach decor ideas.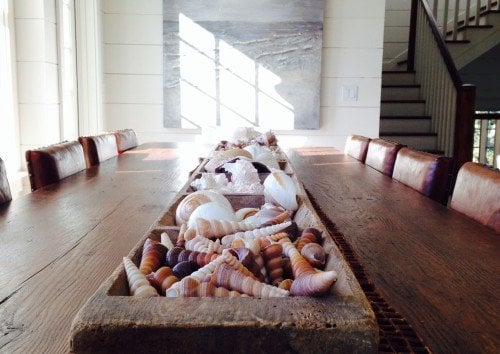 Rigid formal styles, colors and fabrics are out, replaced by relaxing color schemes, muted shades and soft furnishings.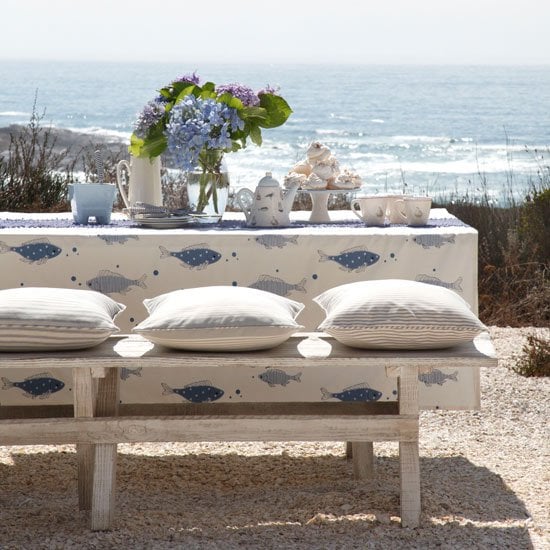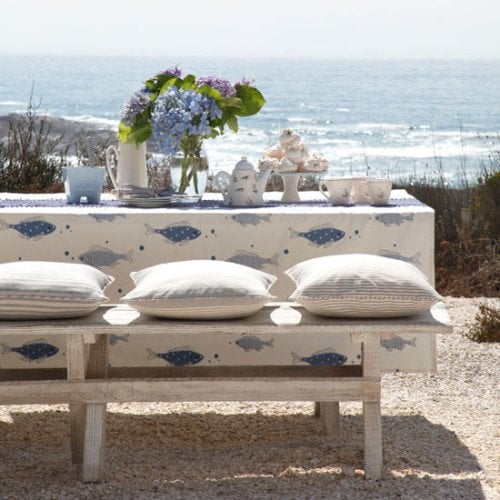 8 Steps to Creating Beach Decor
How do you recreate the feel of the beach? Its a combination of furniture, accents and color schemes for homemade charm that fades with age but never gets old.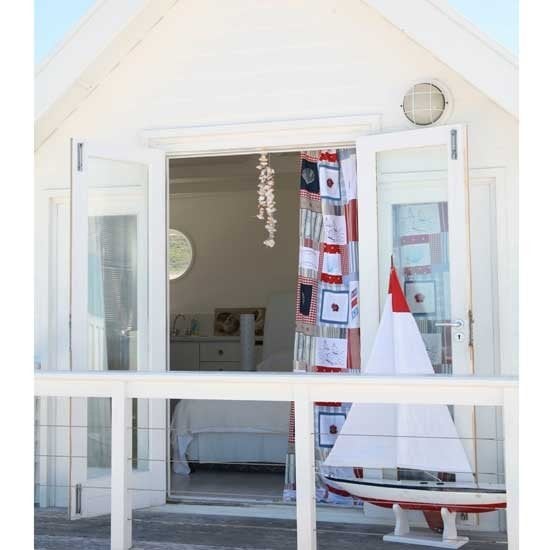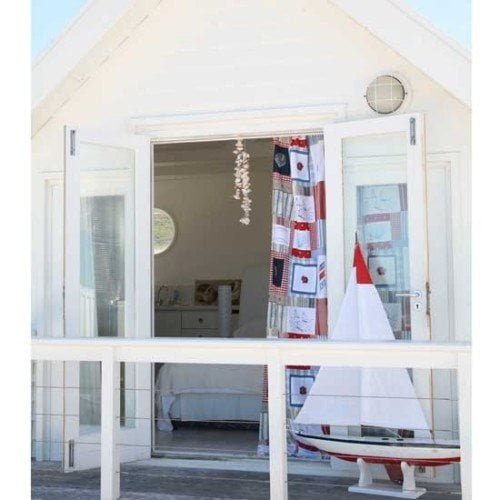 Source: Pinterest
1. White Walls and Beach Color Schemes
Think nautical, think weathered, think white.
White walls are a perfect backdrop to creating a DIY beach decor look. Weathered furniture pieces, nautical stripes and sea shells are simple beach house decorating ideas. They look at home against white and create a well worn, cozy effect; like this weathered warm barn door and worn floor.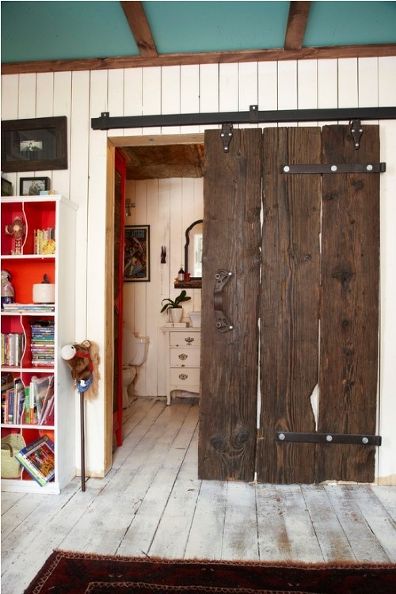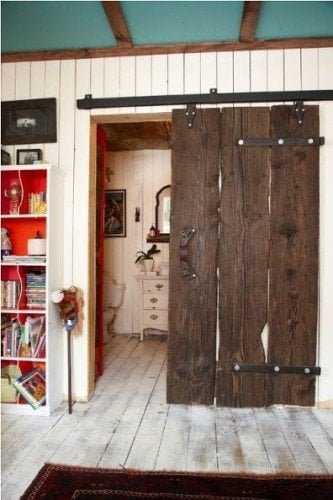 Source: Pinterest
White walls allow you to go from beach cottage decorating to minimalist, rustic or shabby chic quickly by adding or subtracting neutral tones, bright colors, texture and glamor. Go for contrasts – mixing weathered wood furniture or distressed pieces with glossy or cleaner colors to avoid a tired look.

2. Nautical Home Decor Accents
Nautical accents are a quick way get to a beach themed decor. Use bedlinen, tablecloths, napkins, sea shell and other sea inspired pieces. Layer nautical home decor accents using color and texture.
Look for sea worn items like buoys and weights as beach wall decor. Beach side markets or seaside shops should have what you need to inject instant character. Wicker chairs, sailing boats, a lighthouse and wooden fish quickly set the mood.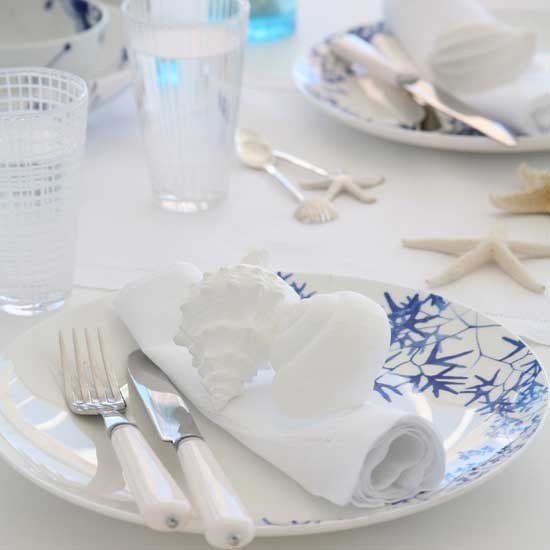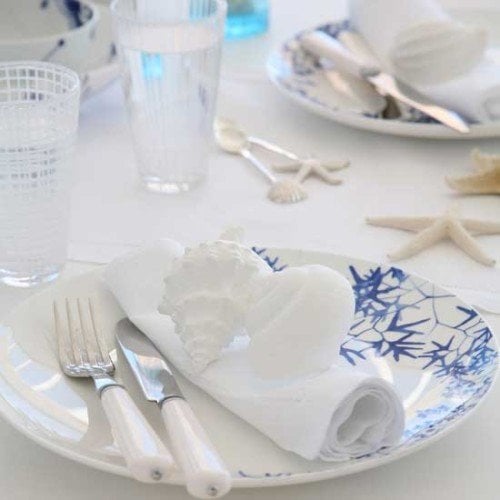 For table settings, mix modern patterned chinaware with pearl handled cutlery.
Coastal decor adds shells and beach-inspired accents to your napkin rings and candle holders.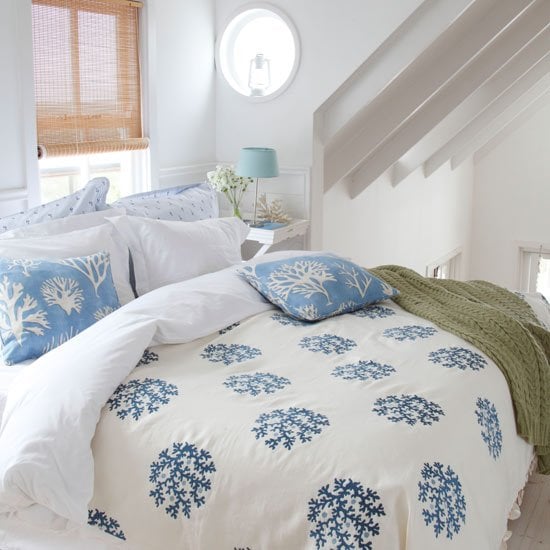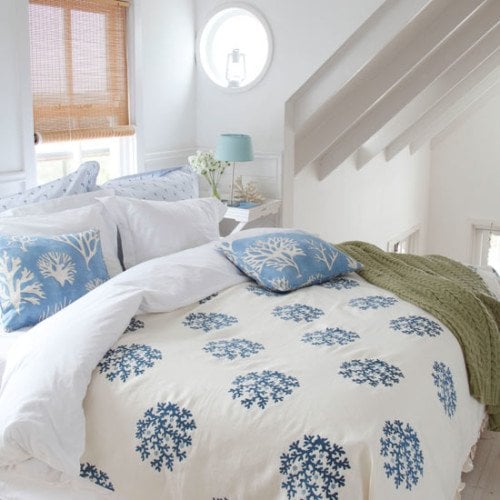 Bedlinen, quilts and cushions with a sea weed motive are an instant seaside hit in the bedroom above.There is less silk or smooth and shiny fabrics and more cotton, linen and poplin for wonderful texture. These fabrics are also hard wearing and easy to clean.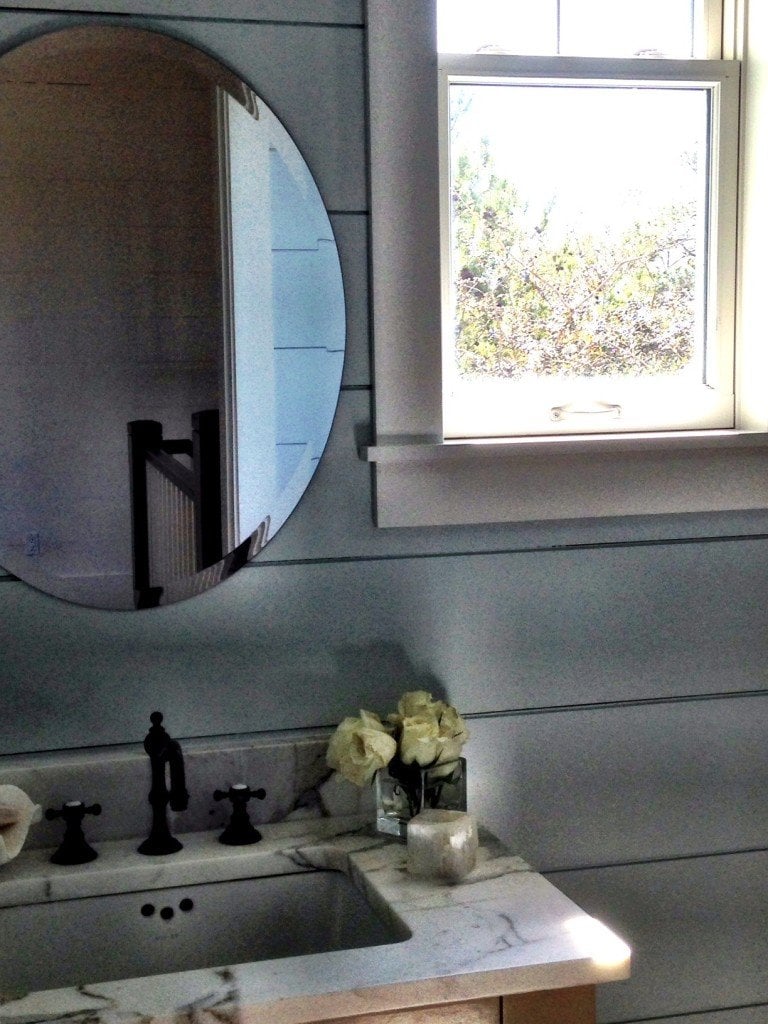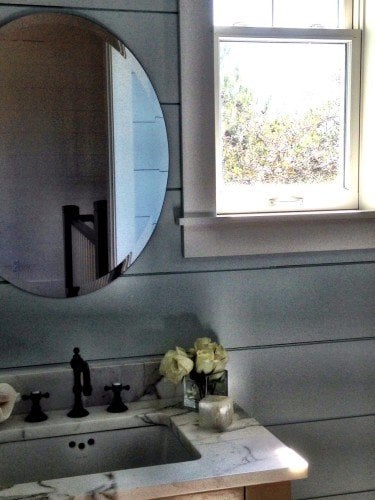 From old trunks to DIY nautical chandeliers, blue and white striped cushions to reclaimed wooden tables. Go bold, soft or beachy.

Your beach cottage look uses nautical accents that are interesting, go anywhere and are easy to care for; like squab floor cushions that go from garden to picnic to porch for extra guests, children or lazy nights.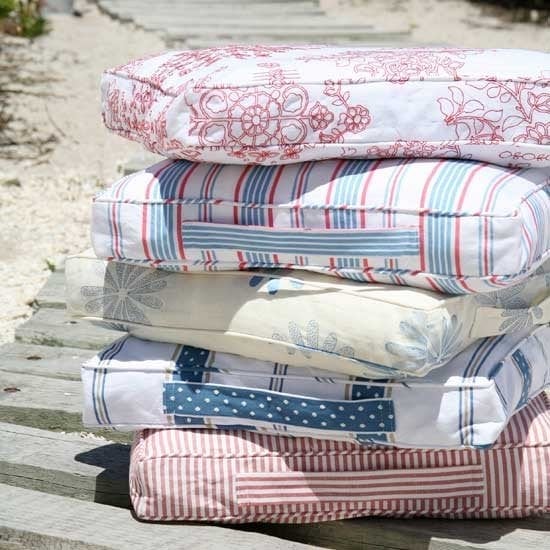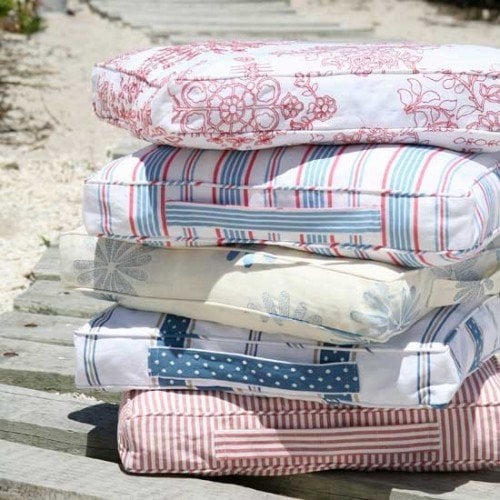 3. Beach Decor and Color
Next, introduce color in splashes. Muted color schemes, soft blues, sea green, navy and red all work well with nautical decor themes.This hallway has everything 'beach' including a sign!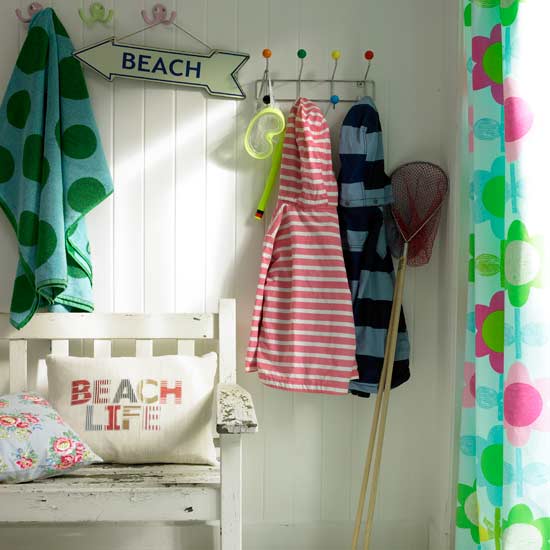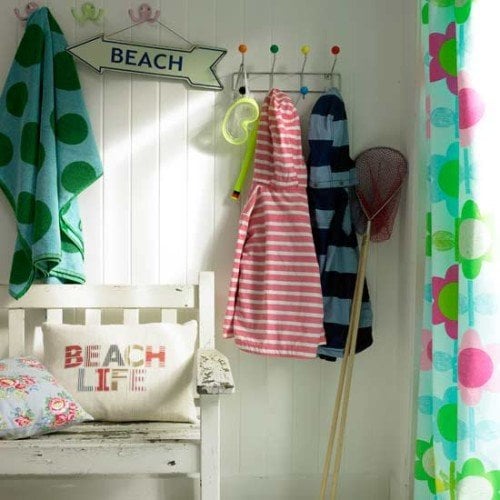 Source: Pinterest
This is a great way to keep your beach decor light and bright. There are so many different nautical inspired buys to choose from. Here are some from One Kings Lane including vintage finds. Mix these with your own finds from vintage stores and garage sales. Don't be shy to DIY to create your best beach house look.

Everything Nautical at One Kings Lane
4. Pick the Right Furniture – Mix Old with New Furniture
Distressed furniture contrasts beautifully against soft blue, white or muted gray walls and provides contrast when mixed with different textures and classic beach period furniture.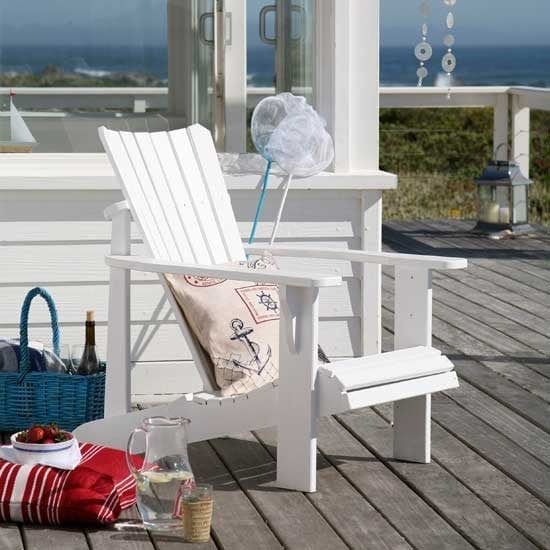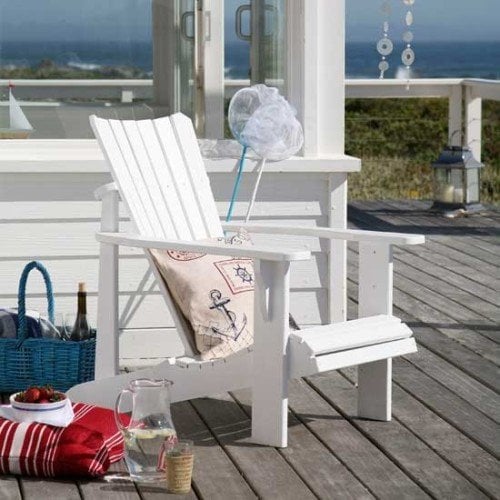 Source: House To Home
Find buys like this classic New England-style chair which will last you for years as you paint, repaint, distress and repaint again. They are perfect beach chairs for lounging on a deck, patio or terrace.
How to paint furniture to look weathered and textured is relatively simple. For a more weathered look –
1. choose wood pieces with knots and ridges to get a strong textured look and added character.
2. choose woods with color so warm tones can come through when the paint is removed. If you are using a light wood, like pine, you may choose to stain it first – warm tones for warm wood or gray tones for a very weathered look.
Here is a Annie Sloan Chalk Paint video tutorial on how to get a weathered paint look using her products and her recipe book.
Here are more weathered paint techniques from Lilyfield Life to get a beachy weathered look with paint that are a little simpler. Both give similar results so read the following and work out which painting technique suits you best. The results are gorgeous.
Method 1 – Annie Sloan's Color Recipes for Painted Furniture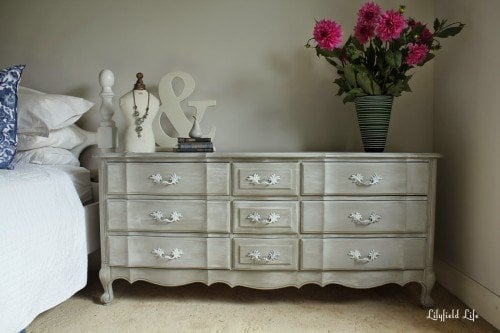 1. For an opaque look, paint drawers with two solid coats of ASCP French Linen.
2. When totally dry, prepare white paint for the wash layer. Mix equal parts of grey and white; diluting with water until the paint is translucent and flows freely. Lilyfield Life used ASCP Pure White watered down for the piece above.
3. Working in small areas, apply ASCP Clear Wax, then wipe down.
4. Working quickly and while the wax is still wet, brush on the diluted white/gray paint with long even strokes in the direction of the wood grain. Wipe off the paint with clean rags or cloths to get the weathered or limed effect. The more you remove, the more subtle the effect. Clear wax allows you to manipulate the paint easily.
5. Before the paint is repeat the process, applying a second layer of clear wax to create a washed, dragged look.
Method 2 – Lilyfield Life's Liming Wax Recipe
1. Following the recipe above, complete until Step 3.
2. Use liming wax (instead of clear wax and diluted paint). It creates a similar look. Lilyfield Life applied Porters Paint Liming Wax but other white waxes, including Miss Mustard Seed's, would work.
Here's the result.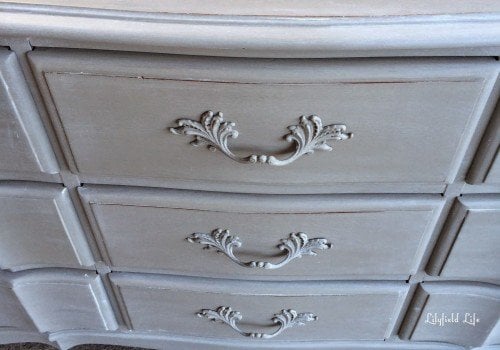 DIY beach decor; using milk paint and wax to create a talking piece. The effect here is different, more chippy with larger pieces of paint removed, but still a great beach weathered look.


5. Vintage Home Decor
Using vintage decor adds a layer of character and quality to your beach decor. You can collect smaller items such as plates, mirrors, books or decanters. Hang or place them in groups or use an old trunk as a coffee table or maybe a tea chest as a side table for your table lamp.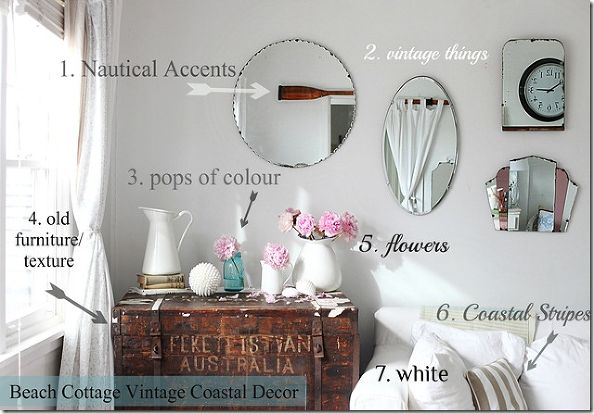 From vintage kitchen canisters to a vintage fan; mixing vintage with beach decor creates an eclectic and unique look.
6. Beach Stripes, Nautical and Soft Furnishings
Think nautical and you immediately think stripes. Look for stripes in different colors and widths for your soft furnishings from cushions, throws and curtains to bedding, tablecloths and napkins.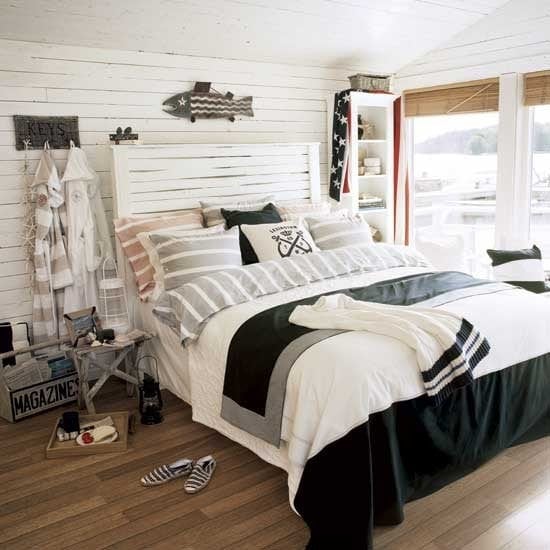 Source: House to Home
Stripes are classic and don't date.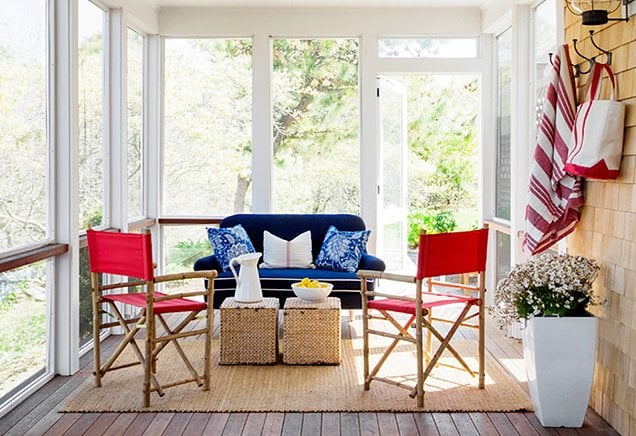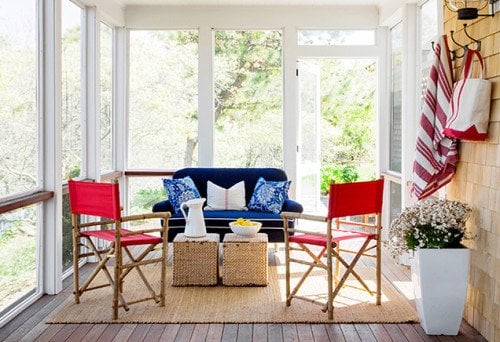 A quick DIY beach decor fix is to use slipcovers over armchairs and dining chairs. Easy to make, easy to care for and easy to put away for a different look.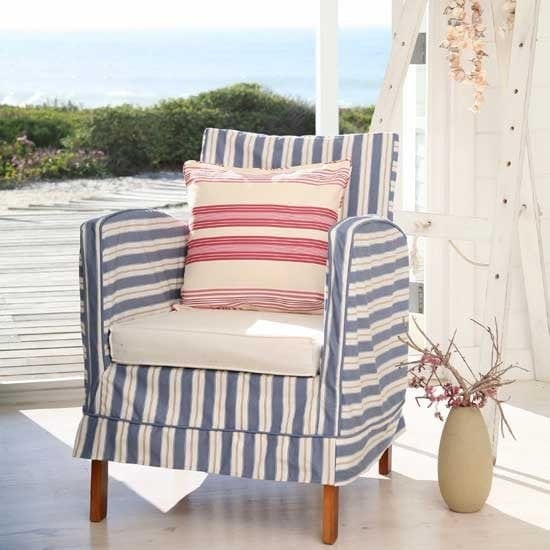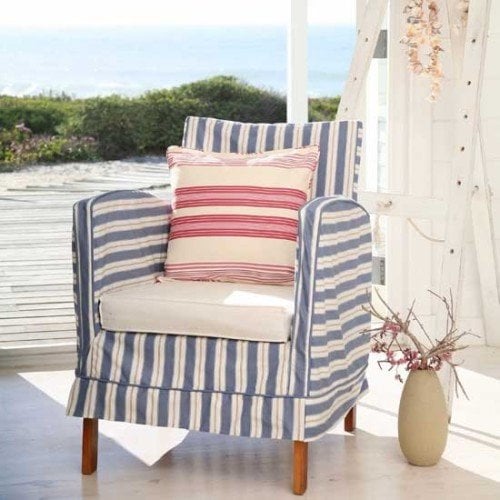 7. Beach Cottage Stripes Walls

Go one step further and paint stripes on your white walls. No need to start from scratch. Just paint straight over your white walls. This looks great even if your walls are not in perfect condition.
A feature wall with bold or soft stripes, thick or thin will add something special to your beach cottage decor. Try soft gray and white, bright yellow and white, sea green, navy or pale blue.

8. Add Nature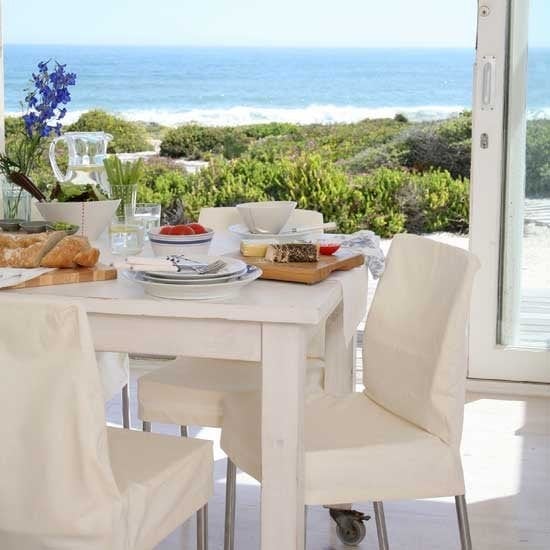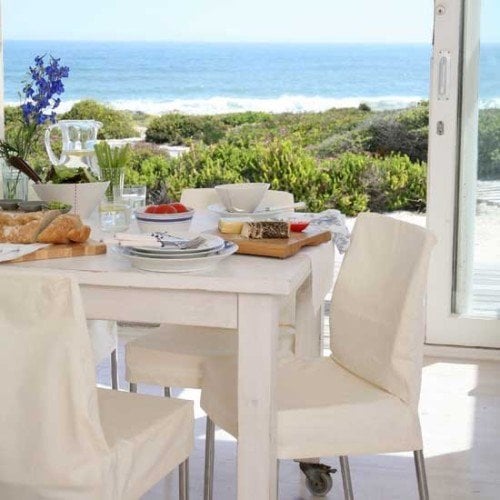 Beach cottage decor is all about replicating nature. That's sand, shells and sea. You want to create is a sense of freshness. Add sand to an unusual vase or pot. Some shells to your table setting or the color of the sea to your decor.

Save