Decorated Life is reader-supported. When you buy through links on our site, we may earn an affiliate commission. Learn More
15 Adorable Nursery Wall Decor Ideas
Decorating the nursery for your bundle of joy is a real pleasure, and like most parents, you will probably put more effort into getting that room just right than any other.
Your nursery won't feel complete until the perfect wall art has been added. After all, these are the images that your little one will grow up with, so why not comfort them, entertain or spark their imaginations with some fantastic nursery wall art. Here are some of our favorites…
Dreamland Cloud Canvas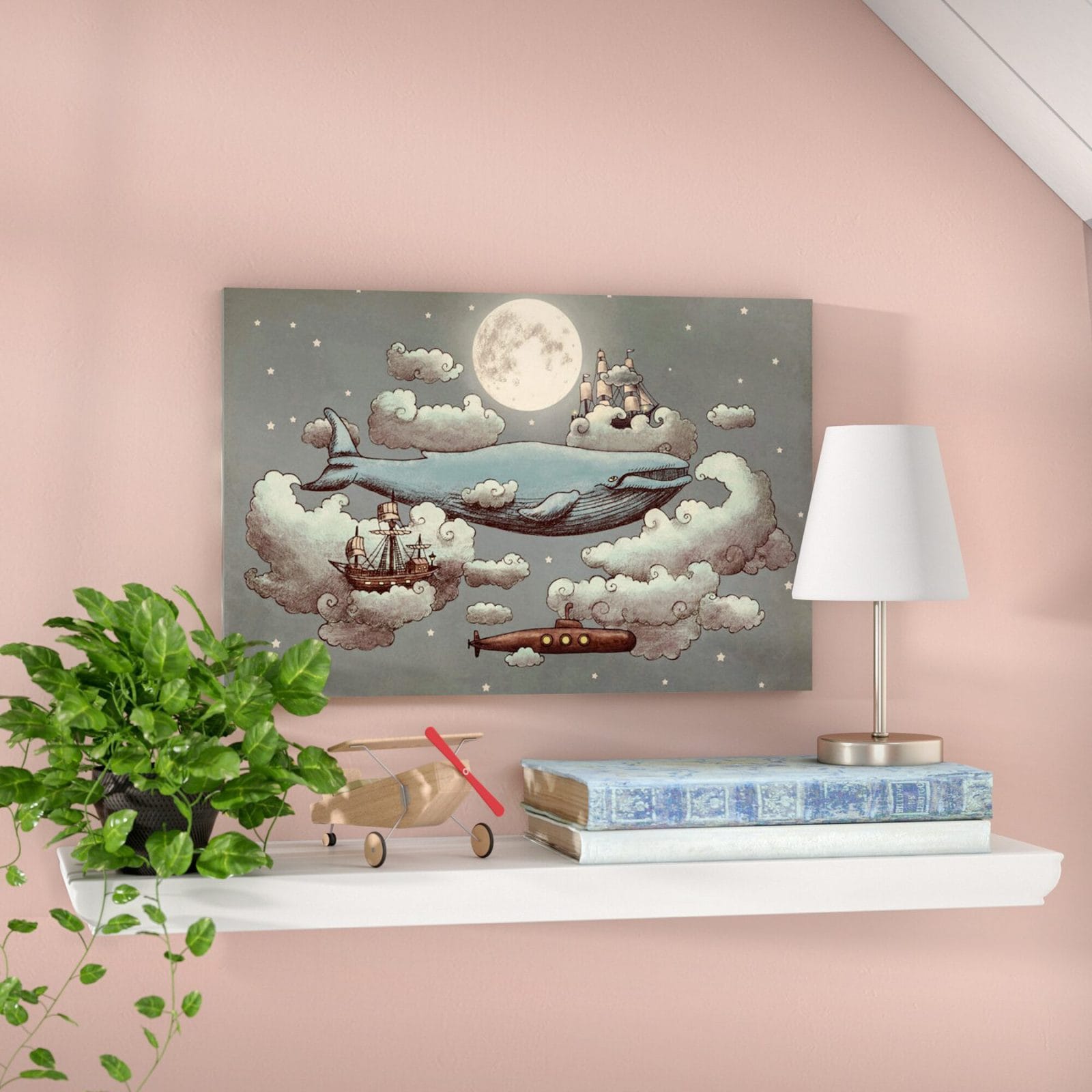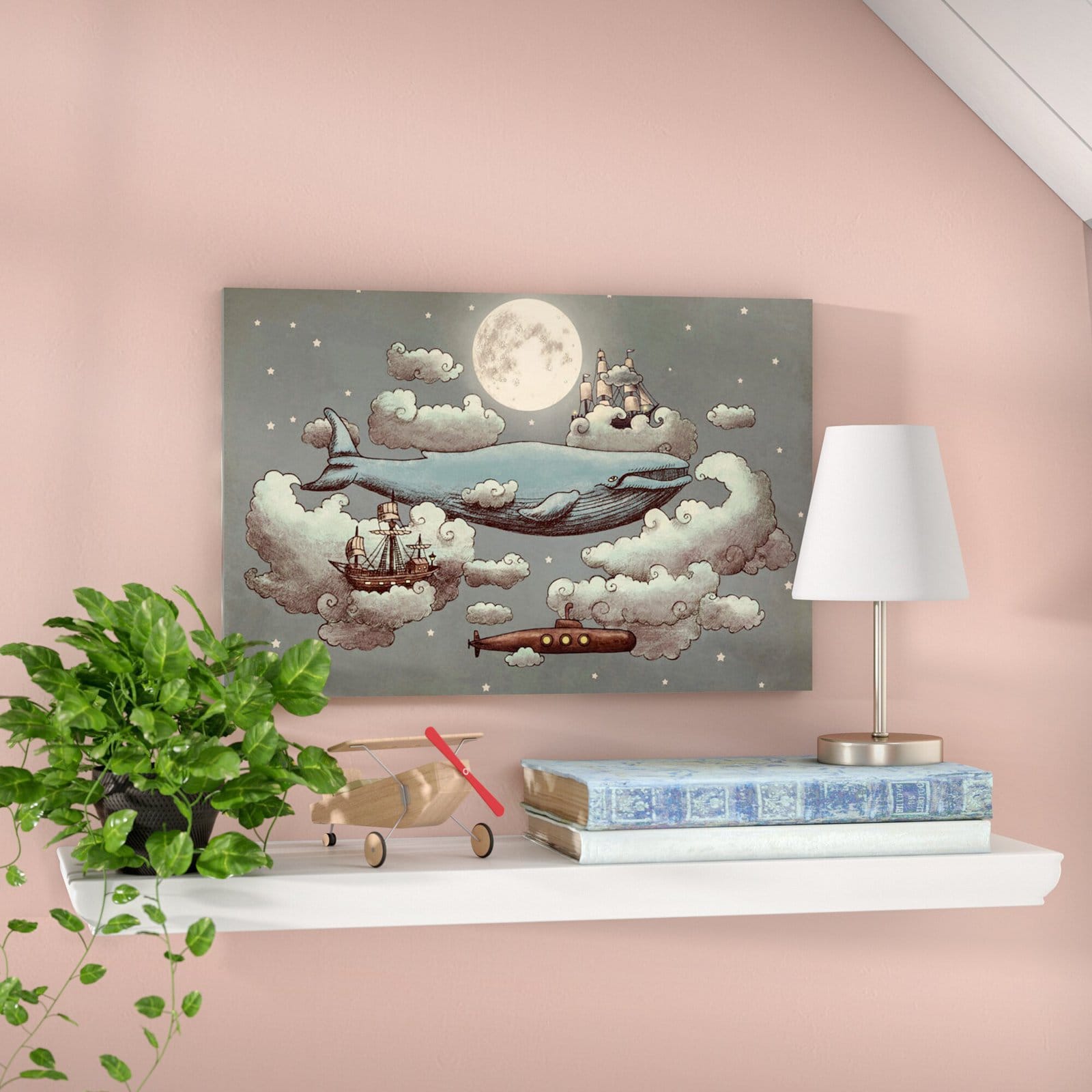 This dreamy canvas wall art is perfect for helping your little ones drift off to sleep. Featuring a whale, submarine, and sailing boats floating amongst the clouds in a moonlit sky, this piece of fantasy art will inspire and delight children of all ages.
The grey color palette complements the soft pink walls in this nursery beautifully, but it would work well with most other color schemes too. The artwork is printed on a stretched canvas, and so doesn't need to be framed and can be hung just as it is.
Mountain Train Painting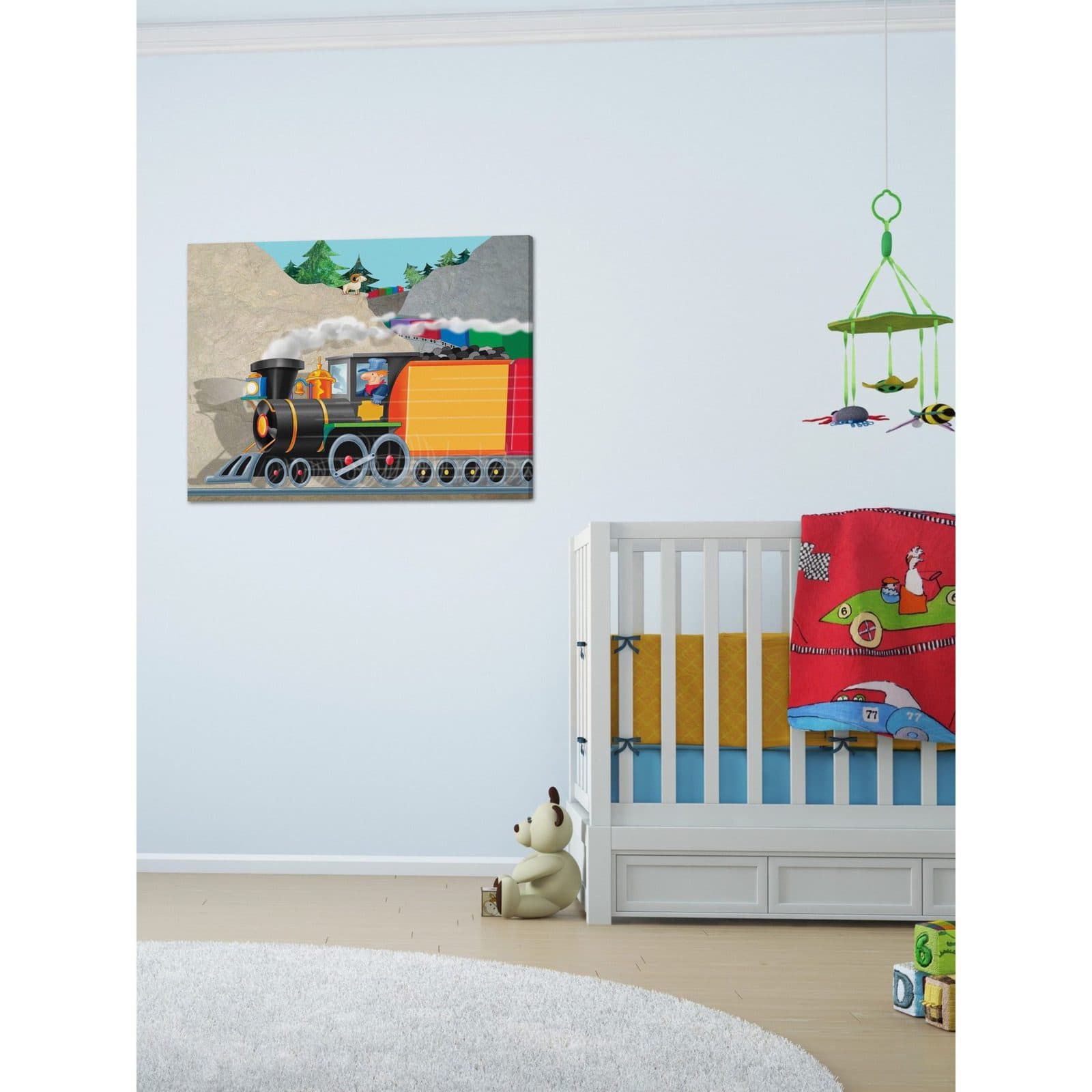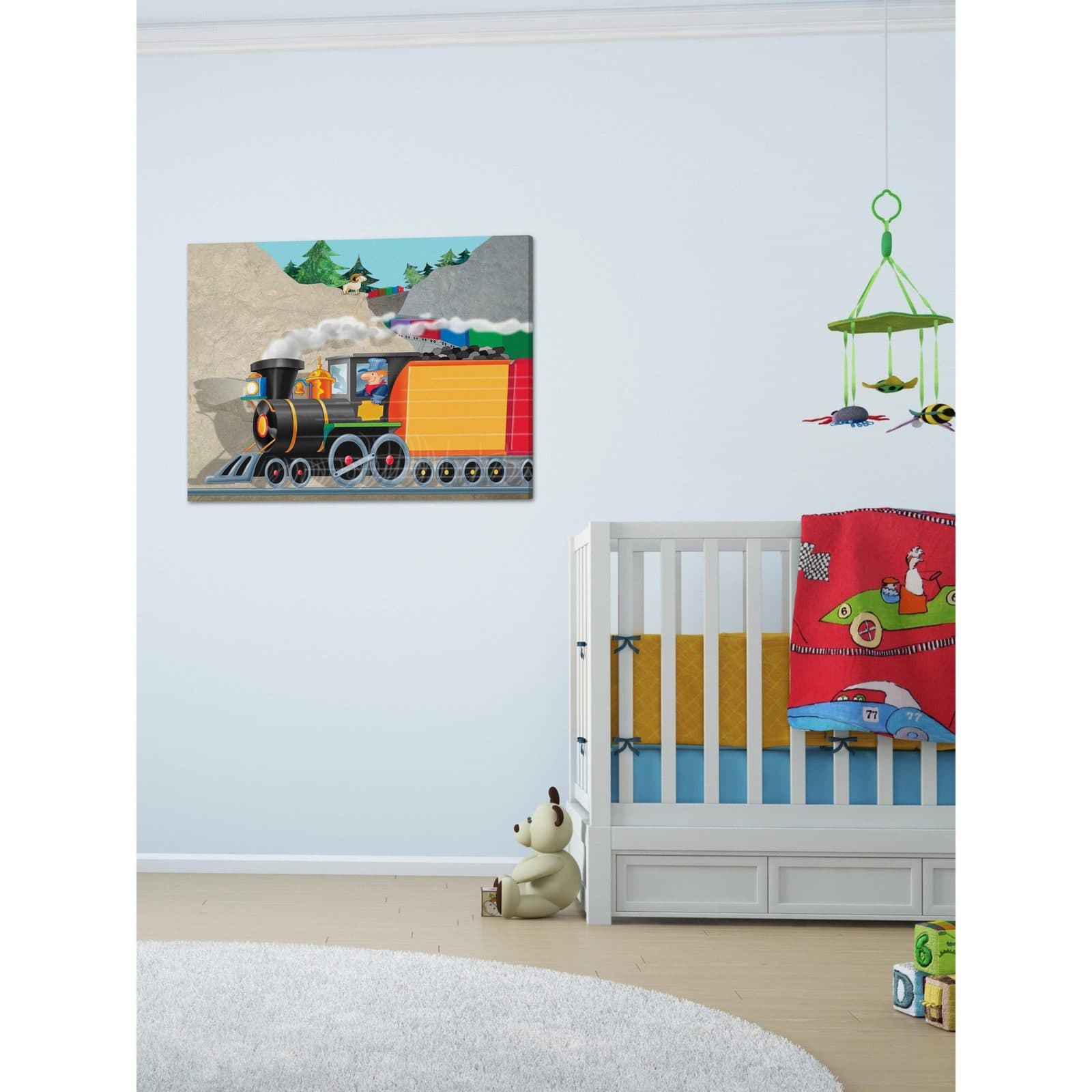 For a train lover, this canvas print is pulled from a vintage Jack and Jill magazine dating back from 1938. The cheerful train driver winds his coal train through the mountain pass as a happy little goat looks on, straight into your little one's imagination.
The bold, bright colors would be the perfect way to bring some life into a more plain nursery, and it looks great hung on the wall as it is, as a canvas board without a frame.
6-Piece Set of Forest Animals Prints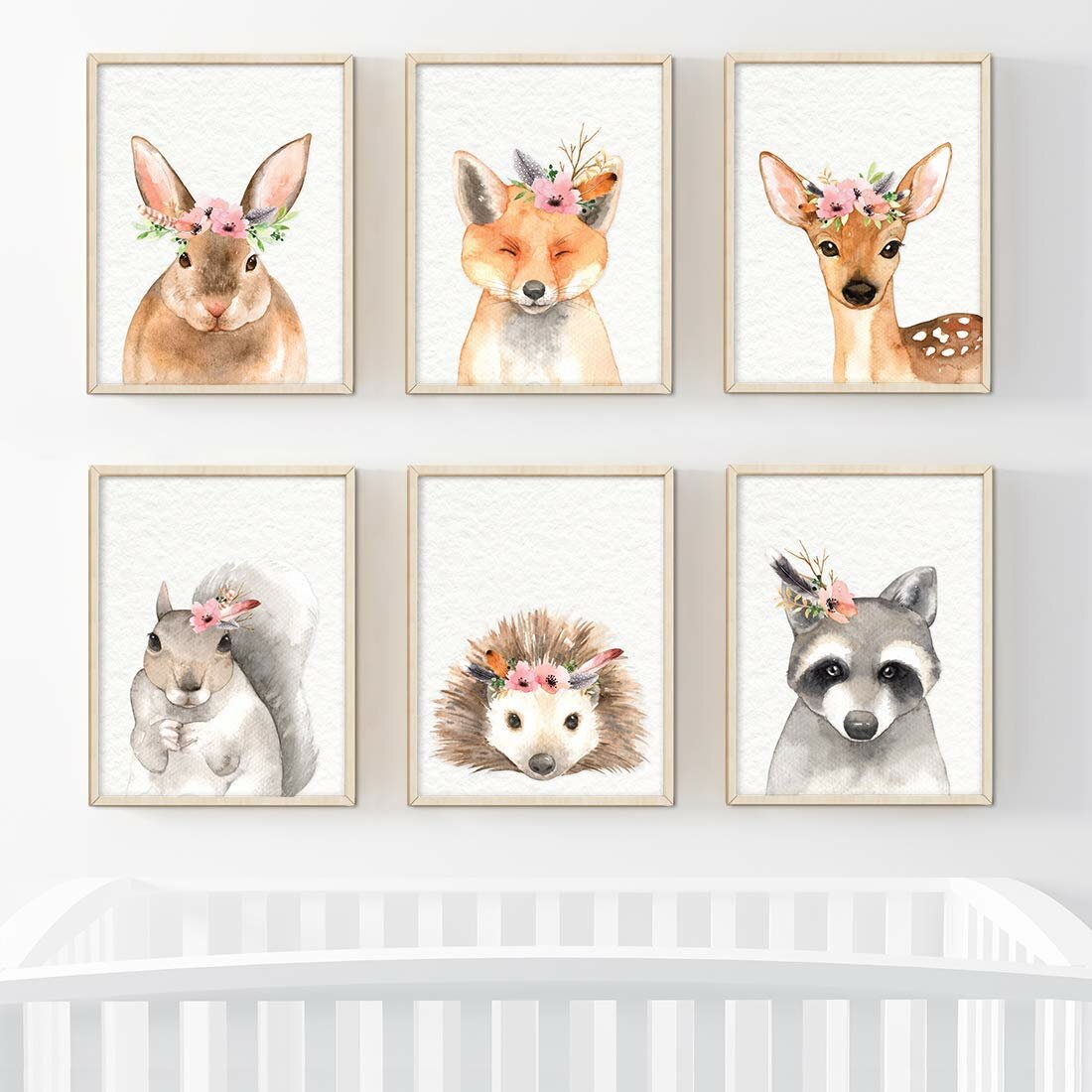 Using a set of six prints is an easy way to get a designer look in your nursery. This adorable six-piece set features watercolor paintings of forest animals adorned with flower crowns – perfect for creating a cute and feminine nursery.
Sets of prints like this work well hung over the crib or changing table, creating a focal point in the room. They could also work well hung in a row, depending on the size of your room.
Playground Nursery Wall Art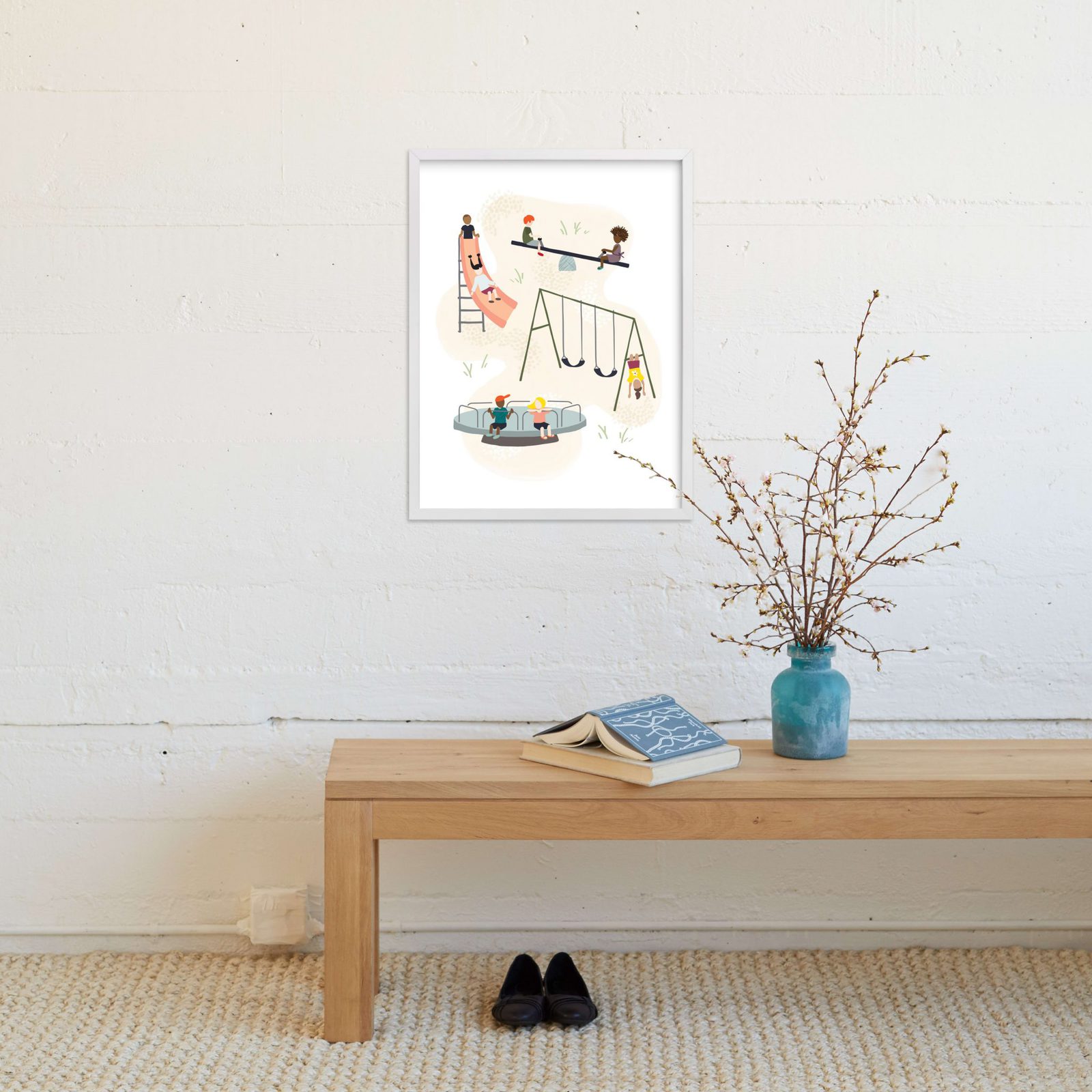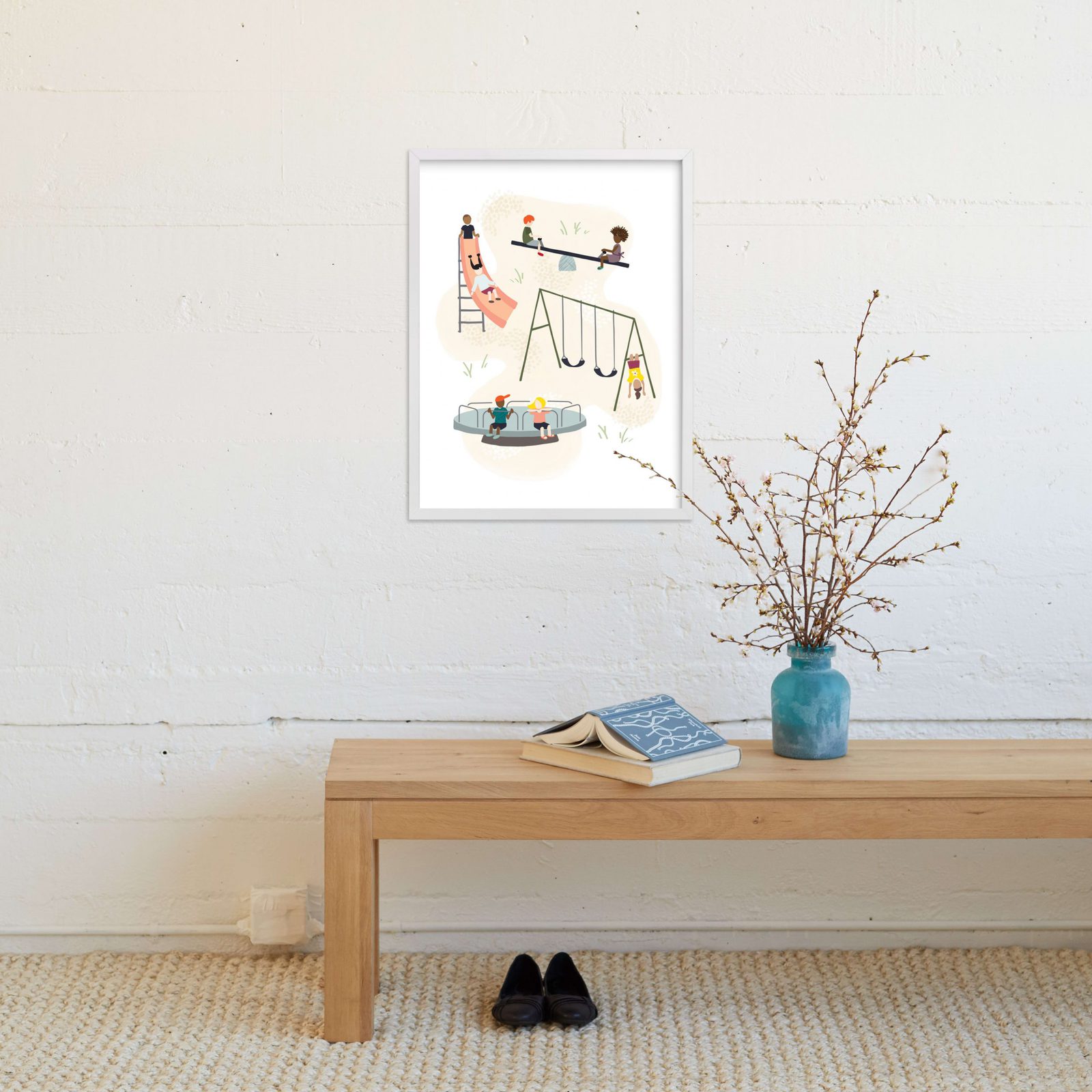 Nothing beats a trip to the playground. This nursery artwork immediately makes me think of laughter and joy. Titled "Together" by the author, to represent one of her favorite visions of acceptance and love.
It really comes across in this charming depiction of children at play, which jumps to life with motion as children slide and spin across the paper.
Colorful World Map for Kids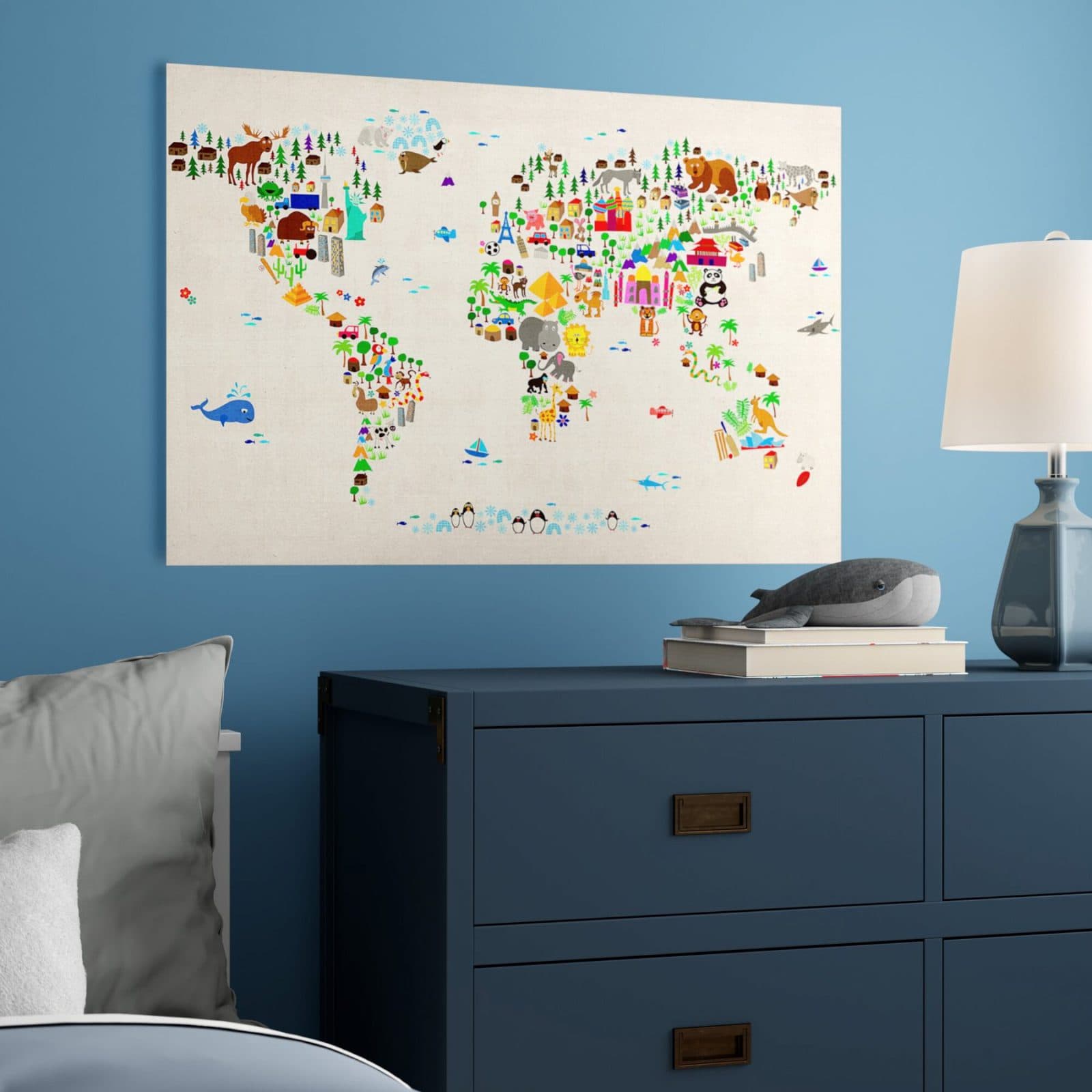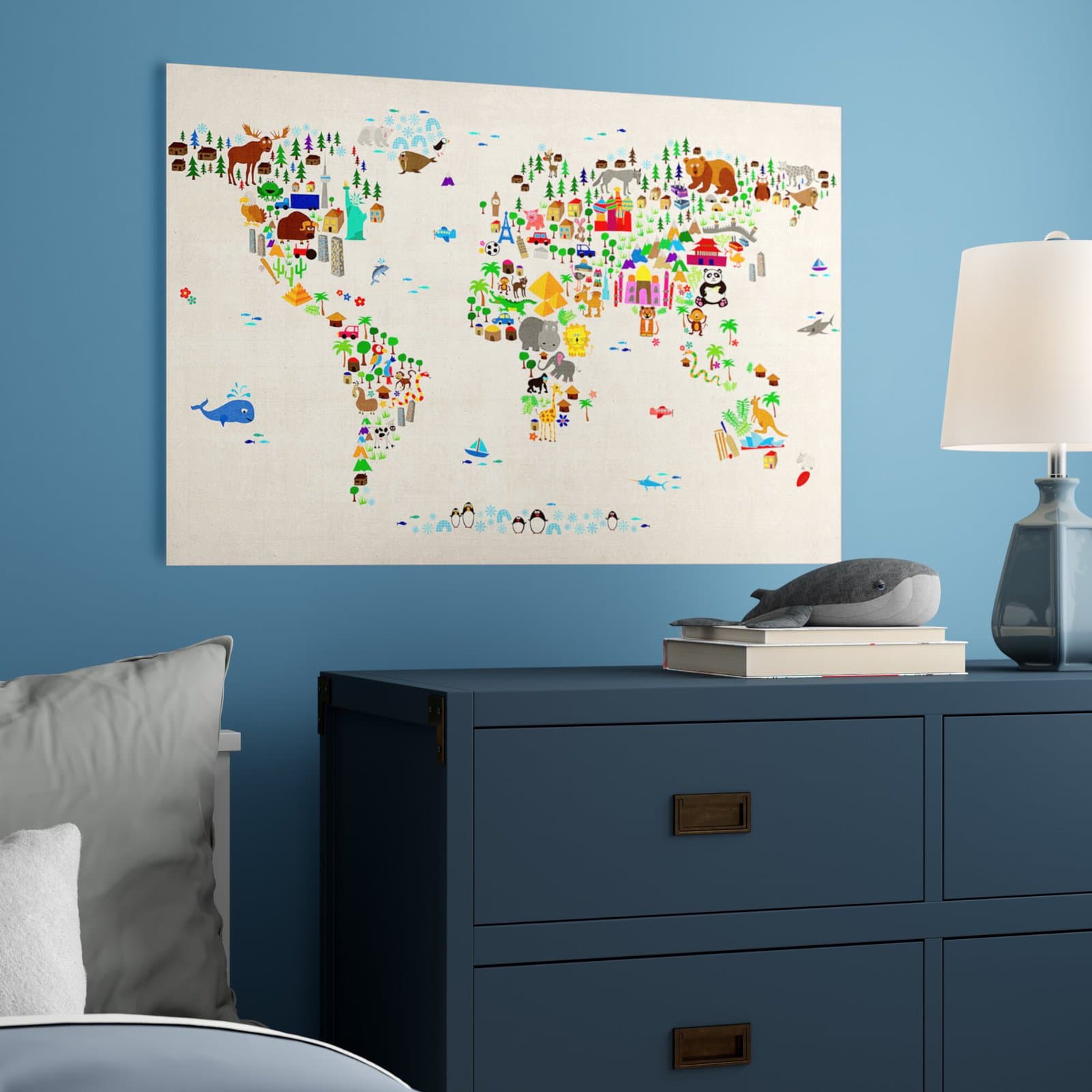 Is it ever too early to start educating your kids? Why not educate as you decorate with this fun World Map with animals, nature, and landmarks. Kids will love the fun illustrations and can find where their favorite animals come from.
The light background to the illustration would be lost on a white wall, so make sure there is some color on your hanging wall!
Big Blue Tractor Illustration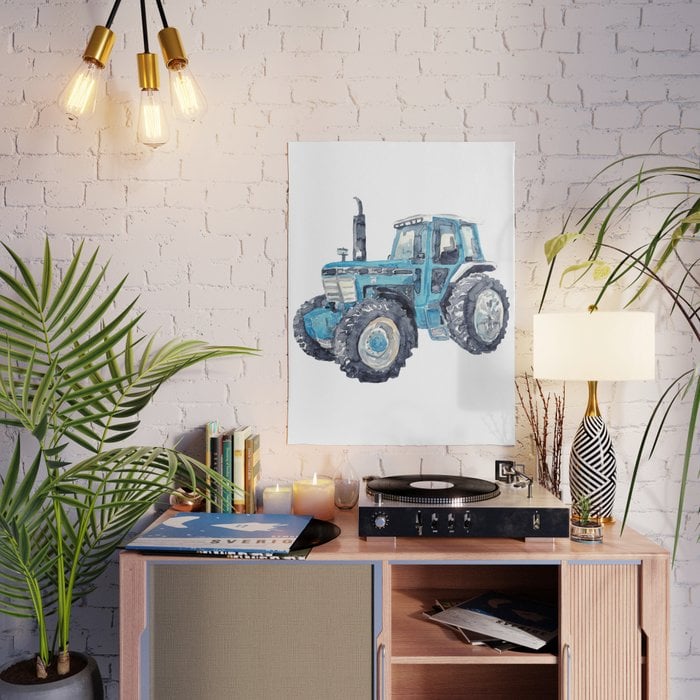 If your kids are anything like mine, then they may be obsessed with oversized vehicles, especially trucks, diggers, and tractors. Here we have a lovely example of an illustrated tractor, a little more classy than the real-life vehicles, which may feel a little odd to frame.
Kids will love the colors and detail, especially on the wheels which almost look like they're moving in the watercolor.
Unicycling Bear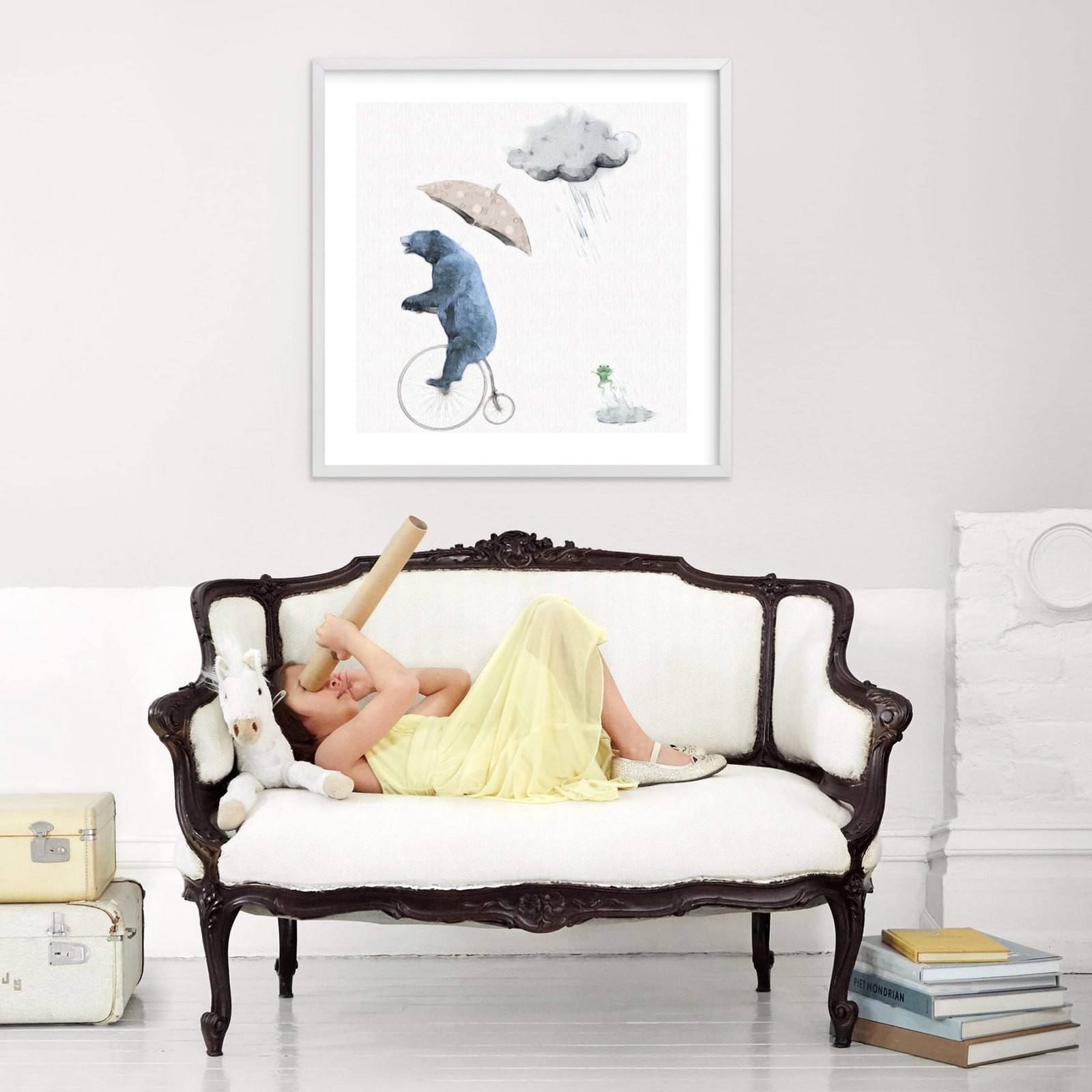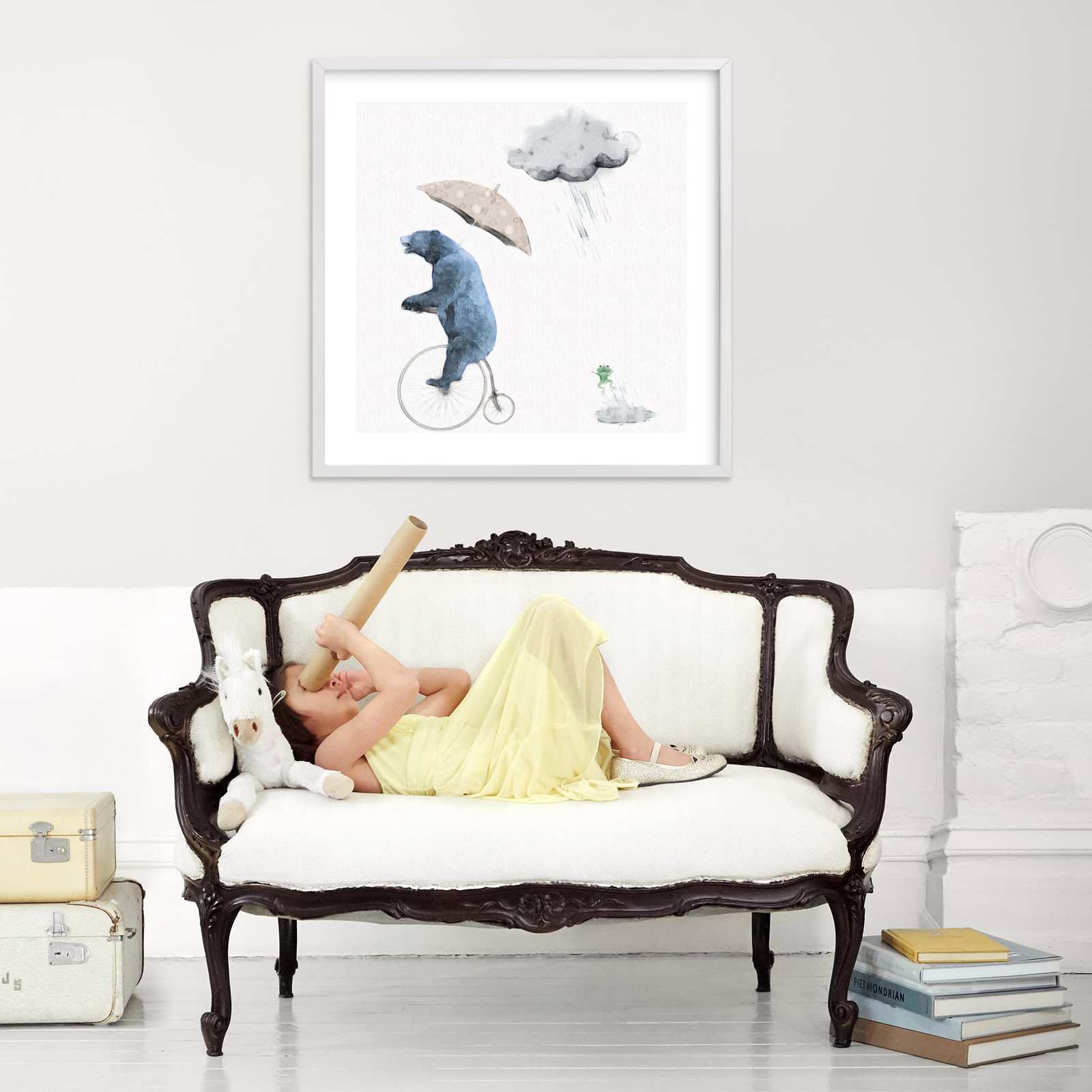 This super fun illustration comes from the artist's memories with her children. It's a fun conduit for the imagination and a great talking piece.
Depicting a unicycling bear trying to outrun the raincloud, whilst a smiley frog jumps for joy. Kids would love to show this off to their friends. The color palette is very on-trend and would work well in a grey, gender-neutral nursery.
"I'll eat you up I love you so" Poster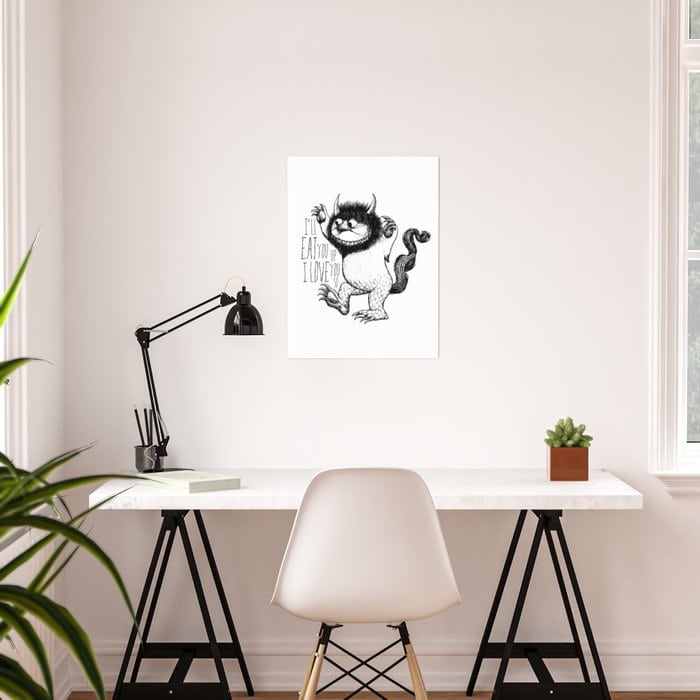 Here is a story that nearly all kids will recognize. Entertaining kids all over the US since the 60s, Where the wild things are is an absolute must for children's bedtime reading. You'll probably end up knowing the story word for word.
Here we have one of the most recognizable characters from the book, with a friendly quote for you to say goodnight with!
Animal Alphabet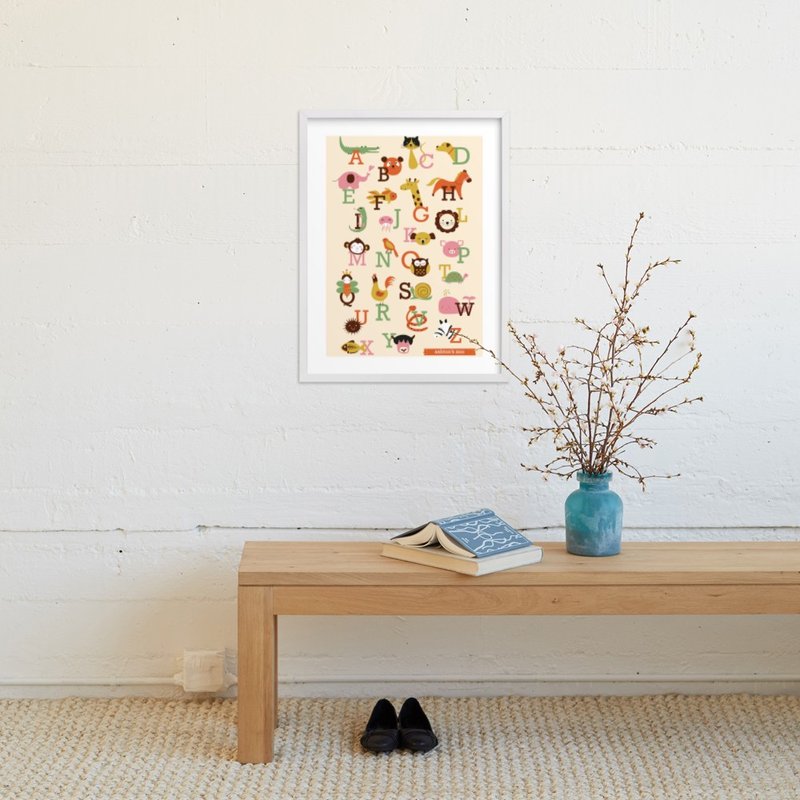 This is a delightful art print to entertain and educate those hungry young minds. Great for reciting the ABCs with your young one, it took us a minute to identify the letter U, so 10 points to the child who gets it!
The pictures are super cute and the use of soft palette colors makes this an easy fit for any decor.
Penguin Family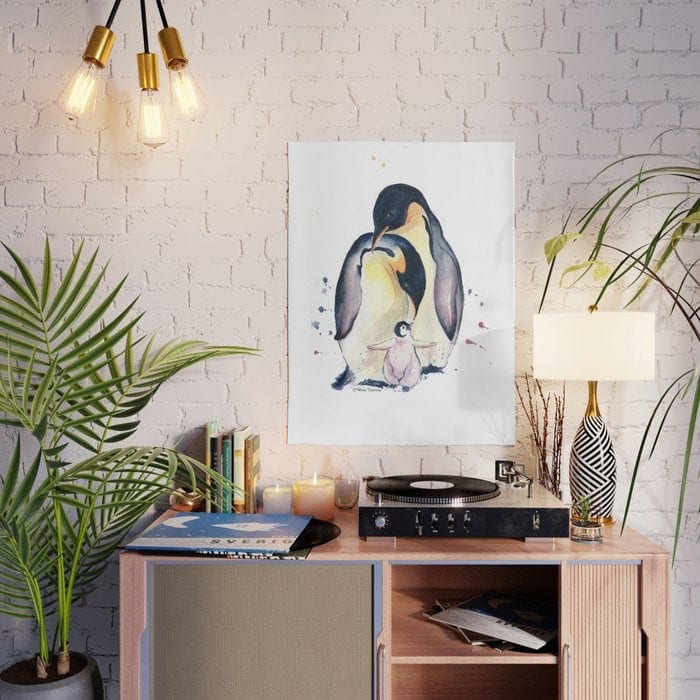 Here is a lovely family image for any child to see each day. Who doesn't love Penguins!? They also make lovely family units, mating for life and moving enduring great hardships to raise their families. So these penguins make wonderful symbols for some nursery artwork.
This artwork features a fairly neutral color palette which will work well in most nurseries and would work with both traditional and modern decor styles.
Mountain Adventure by the Sea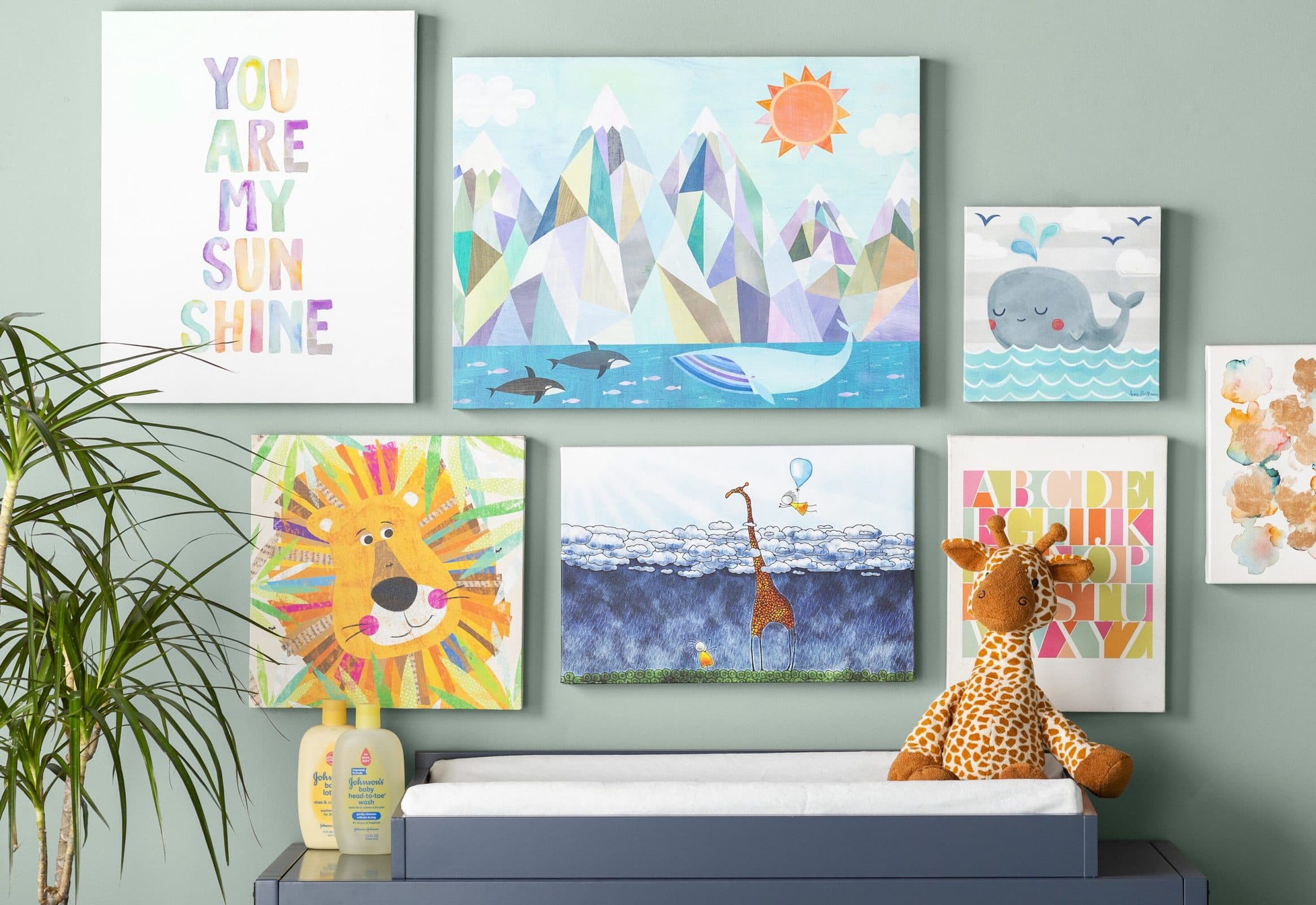 This bright, beautiful canvas print will make a great addition to your nursery. Almost like a window looking out into an arctic horizon. The colors for the mountain caps look stunning, and you can almost feel the heat from the sun bouncing off them.
The friendly Blue Whale is waving hello with his tail to two Orcas passing by, what conversations will your kids imagine they're having?
Woodland Animals Wall Decal Set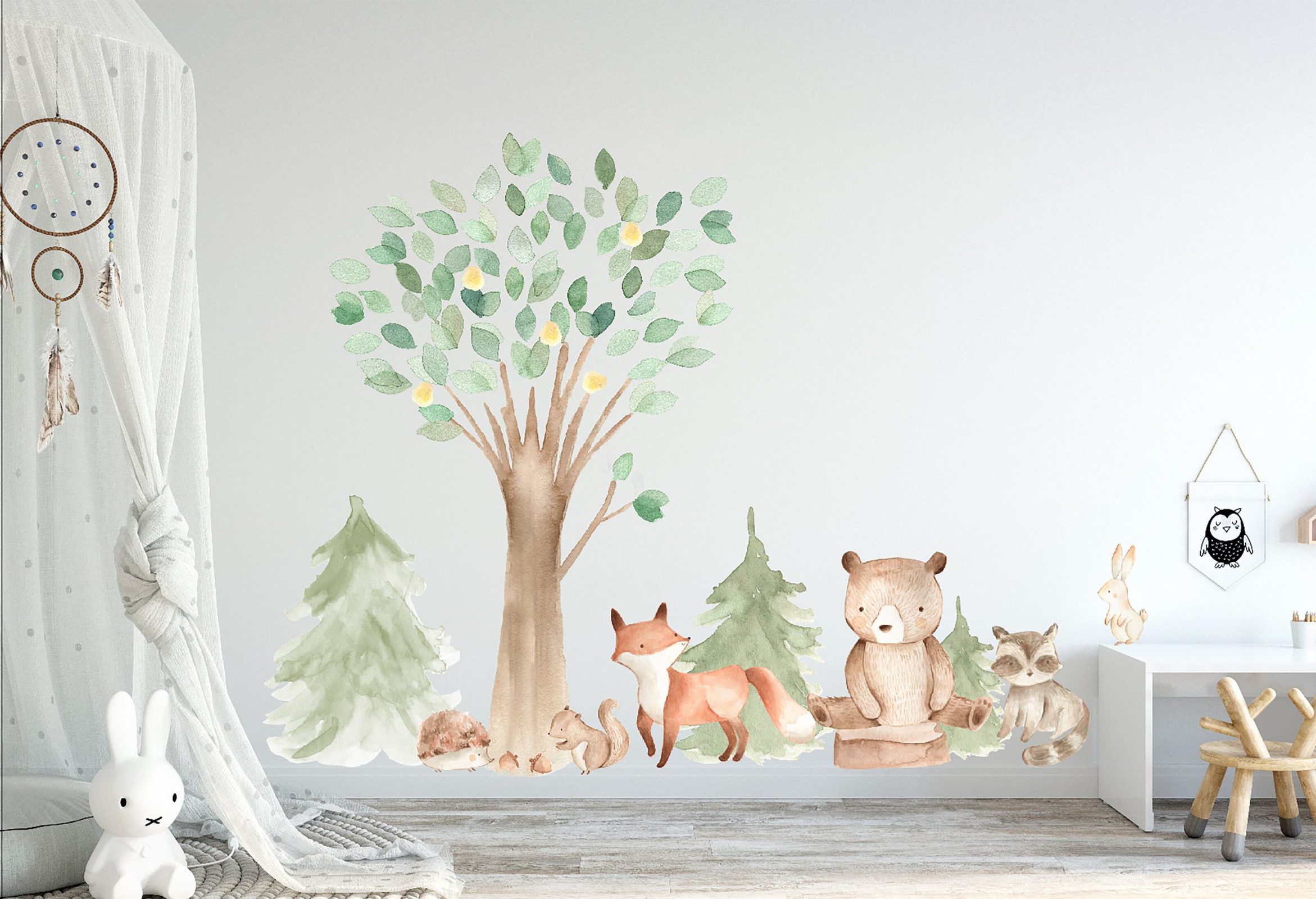 If you are looking for some bold nursery wall decor ideas then you could opt for these superb woodland animal decals. Create your own mural around the room as you see fit, to give your little adventurer a whole team of wild friends to play with!
The pictures are quite soft, so would work best with a white or cream background to really set them off!
Rock a Bye Baby Vintage Nursery Rhyme Print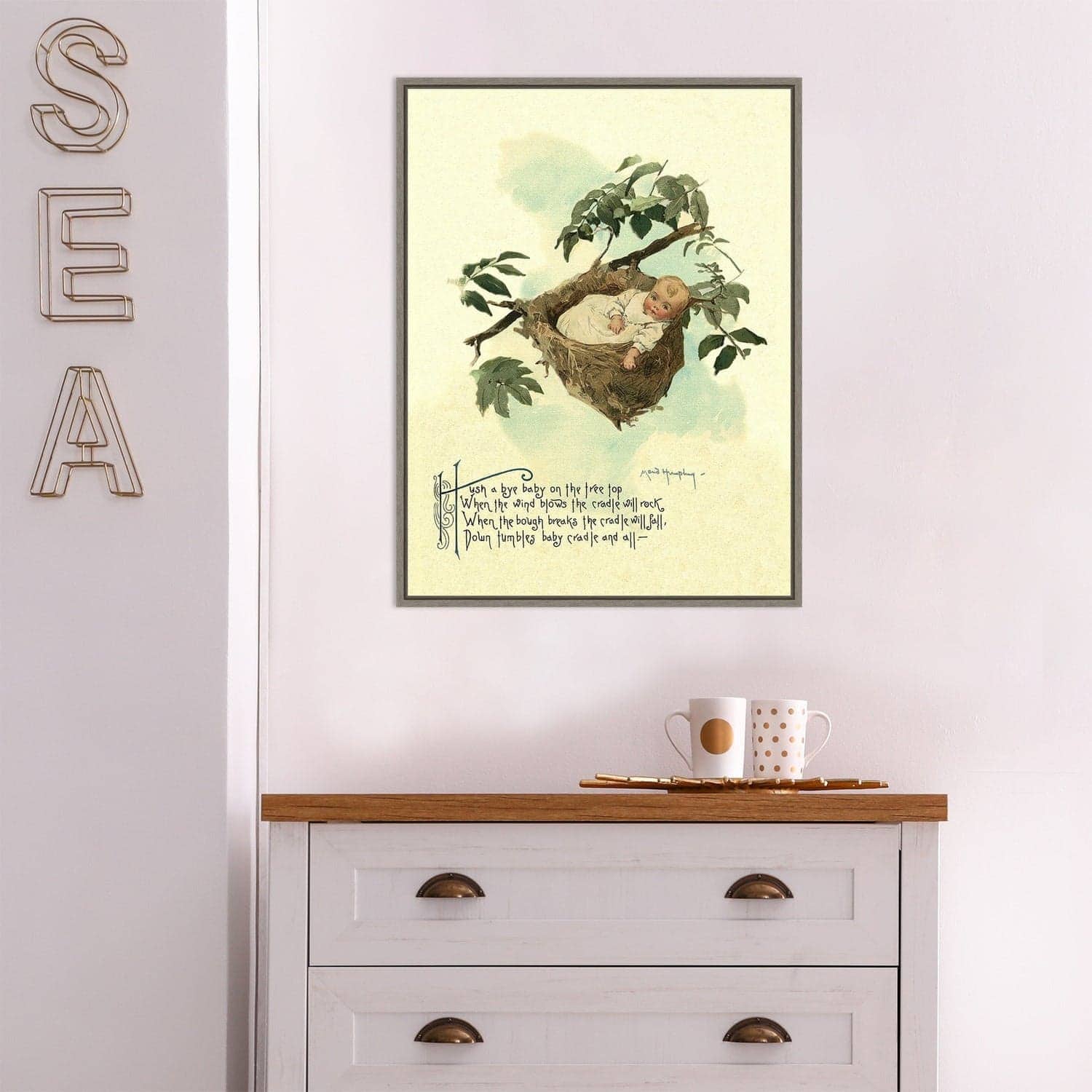 If you love the look of more traditional nursery decor, here is a delightful illustration of a well-known bedtime nursery rhyme. Soothe your baby to sleep as you recite the words of this time-honored poem.
This style of wall decor will work well with traditional nursery furniture and a fairly neutral color palette.
Elephant Head Plush Wall Hanging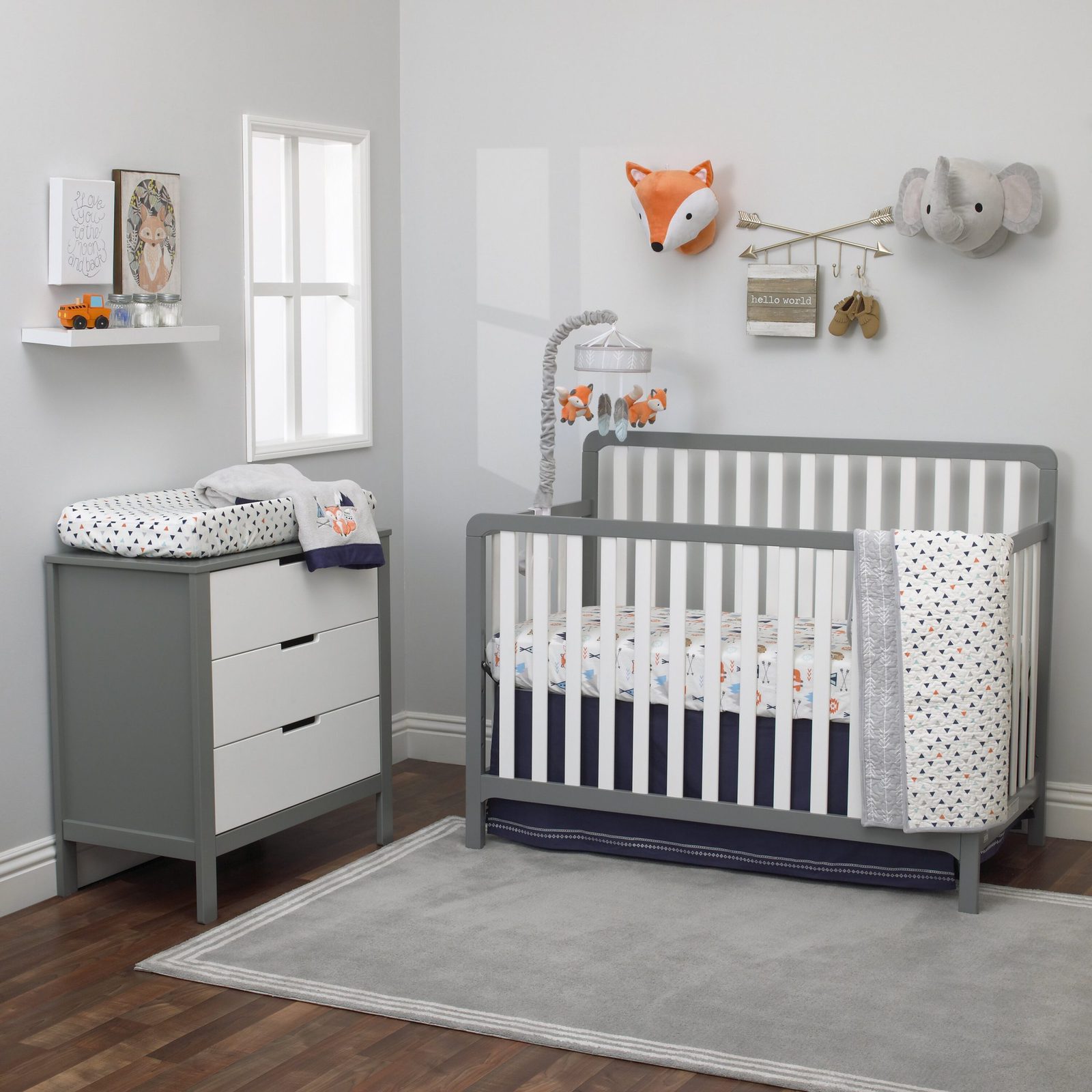 This plush elephant head wall hanging is sure to bring smiles to any nursery or playroom. The cheerful young elephant is happily watching over the room with a happy little fox for company.
These wall hangings are a great way to add another dimension to your nursery walls and will work just as well in a boy's nursery as it will in a girl's nursery.
Glow in the Dark Fairy Wall Sticker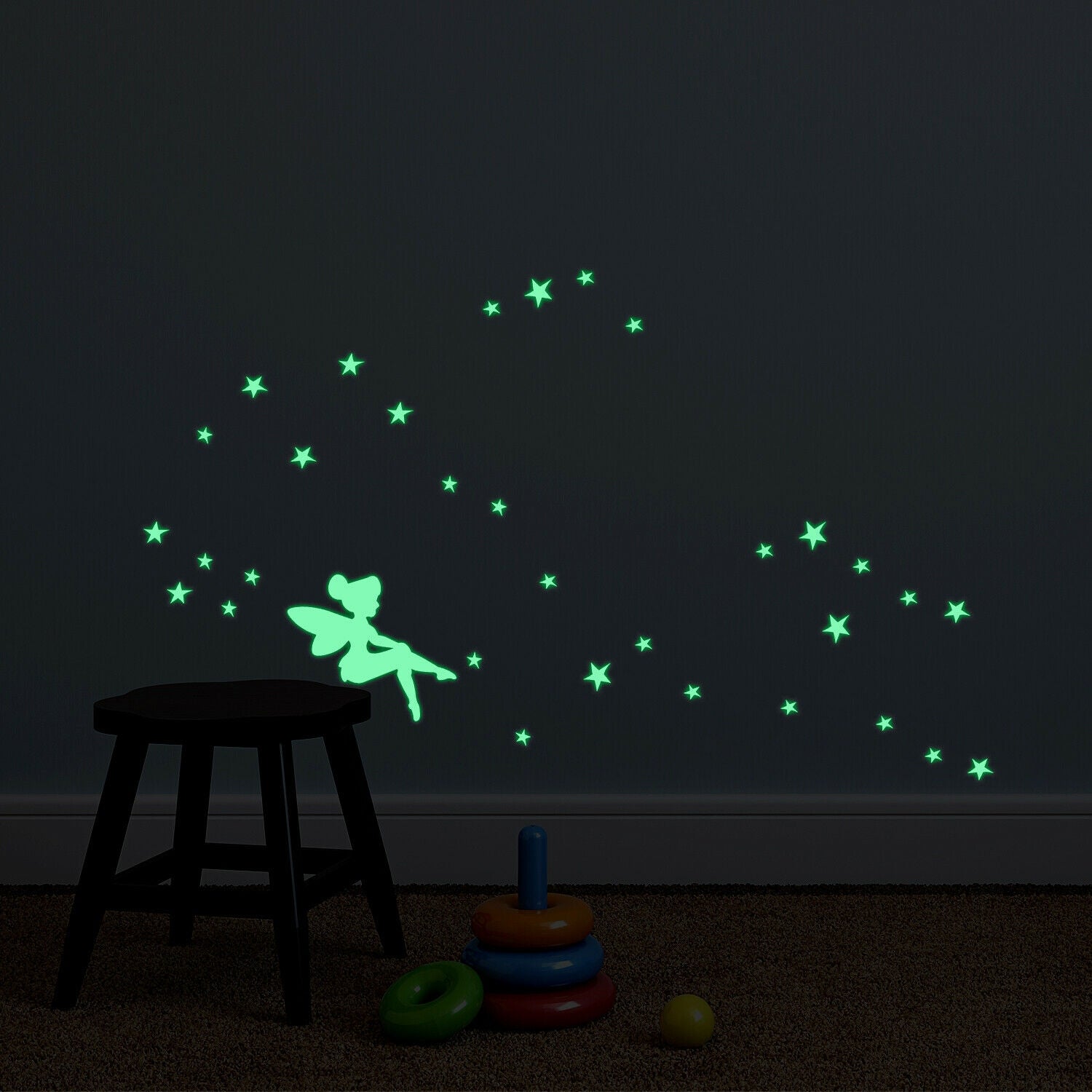 Sprinkle some fairy magic into your little one's nursery with these cute glow in the dark stickers. These stickers won't just be decorative, they will also be practical when trying to search for your child's comforter!
They're super easy to apply and easy to use too. Simply place within the illumination of the brightest light so the stickers "charge" before you turn off the lights.
Final Thoughts
There's a lot to consider when choosing your nursery artwork, including the age of your child, and the style and size of the room that you're decorating. Your child may be a bit older and already have interests to guide you, or you might be awaiting a newborn and wanting to create the perfect nursery for them from scratch.
Either way, there are all sorts of different themes and nursery wall decor ideas out there to explore. We hope that this guide has helped to inspire you!