Decorated Life is reader-supported. When you buy through links on our site, we may earn an affiliate commission. Learn More
The 13 Best Behr Gray Paint Colors
Gray is such a useful color! Whatever debate you might hear about whether it's in or out, the truth is, gray isn't going anywhere any time soon.
Gray is a versatile neutral that can come in cool or warm varieties. The warmest are the greige colors, that is, gray and beige blended together.
Coordinating decor around gray's soothing neutral backdrop is a piece of cake, which is why realtors turn to this color when they want to sell a home fast. But even if you've already found your home sweet home, grays make it easy for you to change up your style without a lot of work.
Paint manufacturers know that gray is money, so there are hundreds of gray colors out there. Never fear! I have narrowed down the best Behr gray paint colors for you so that you can just pick your favorites and start painting!
Cracked Pepper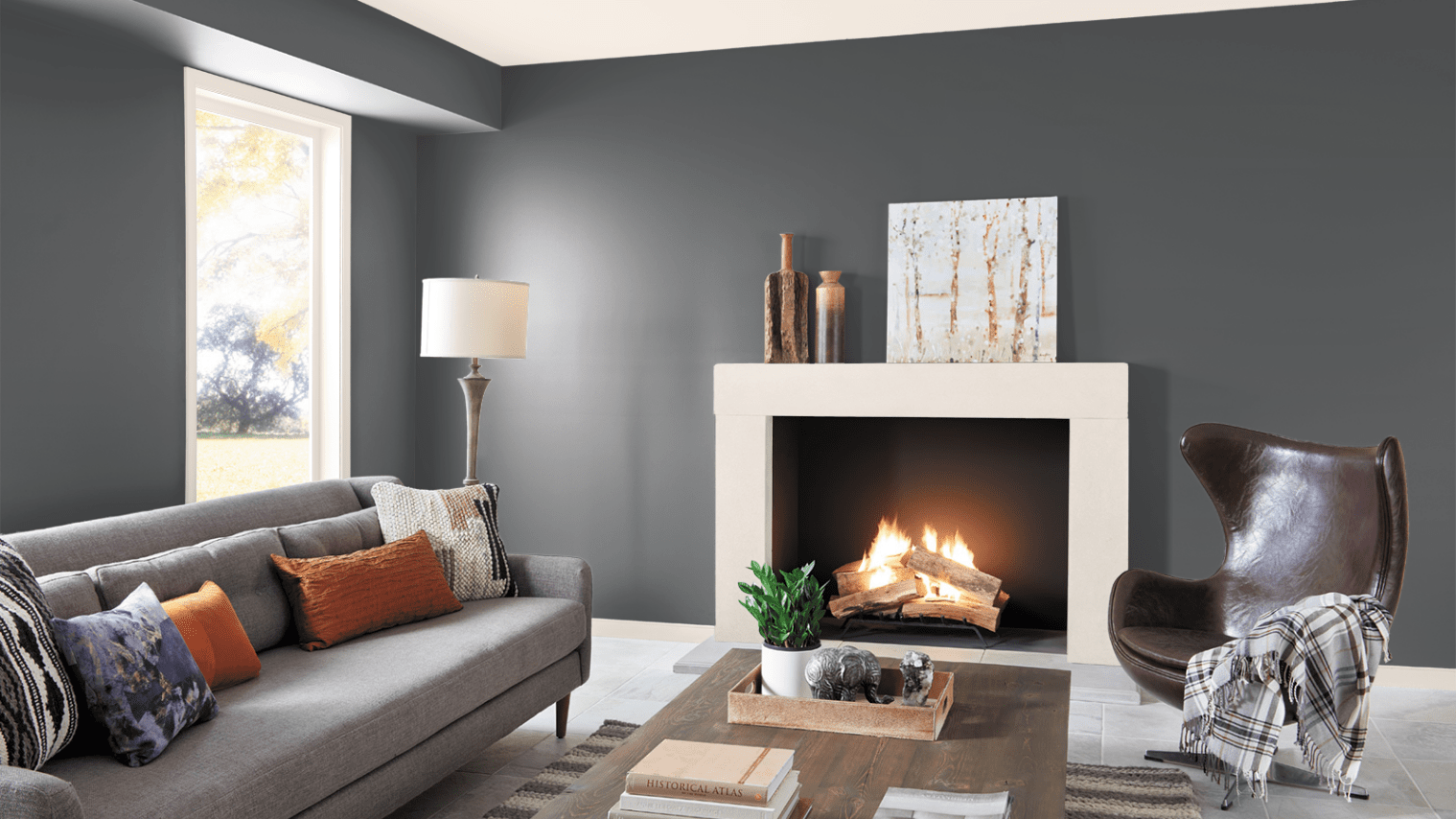 Cracked Pepper is a nicely balanced deep charcoal gray. This is a dark and bold color with a low LRV of 8. Cracked Pepper can make a strong statement all on its own, but it's also an excellent backdrop for your favorite bright and zesty colors.
Cracked Pepper is Great for Modern and Mid-Century Styles
Tinsmith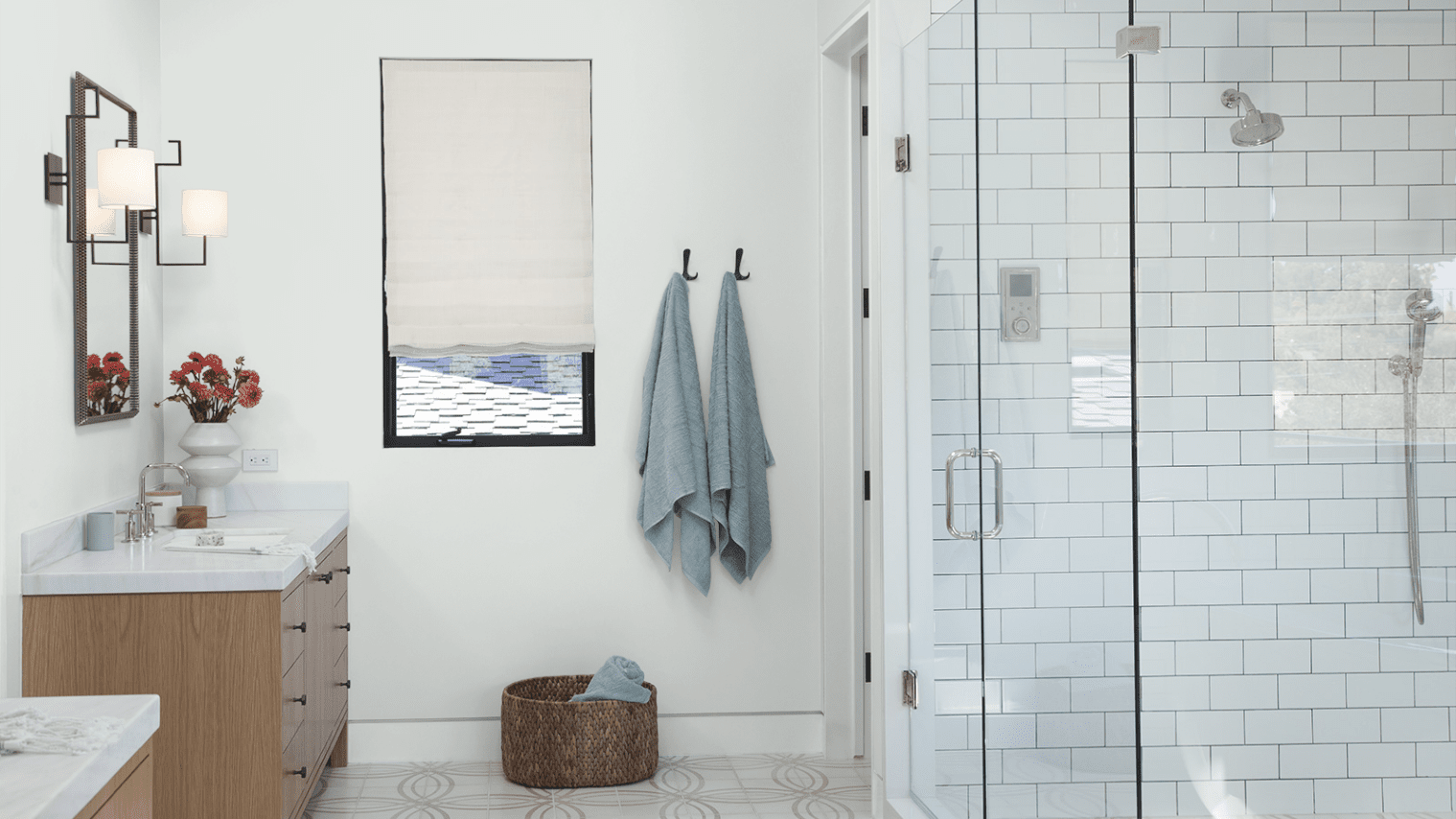 Tinsmith is a light, silvery gray that comes out on the cool end of the spectrum without reading as blue. With a breezy LRV of 74, you have a lot of options for where to use this color, and it can help you invite light into a room.
Tinsmith Pairs Well With Greens
Falcon Gray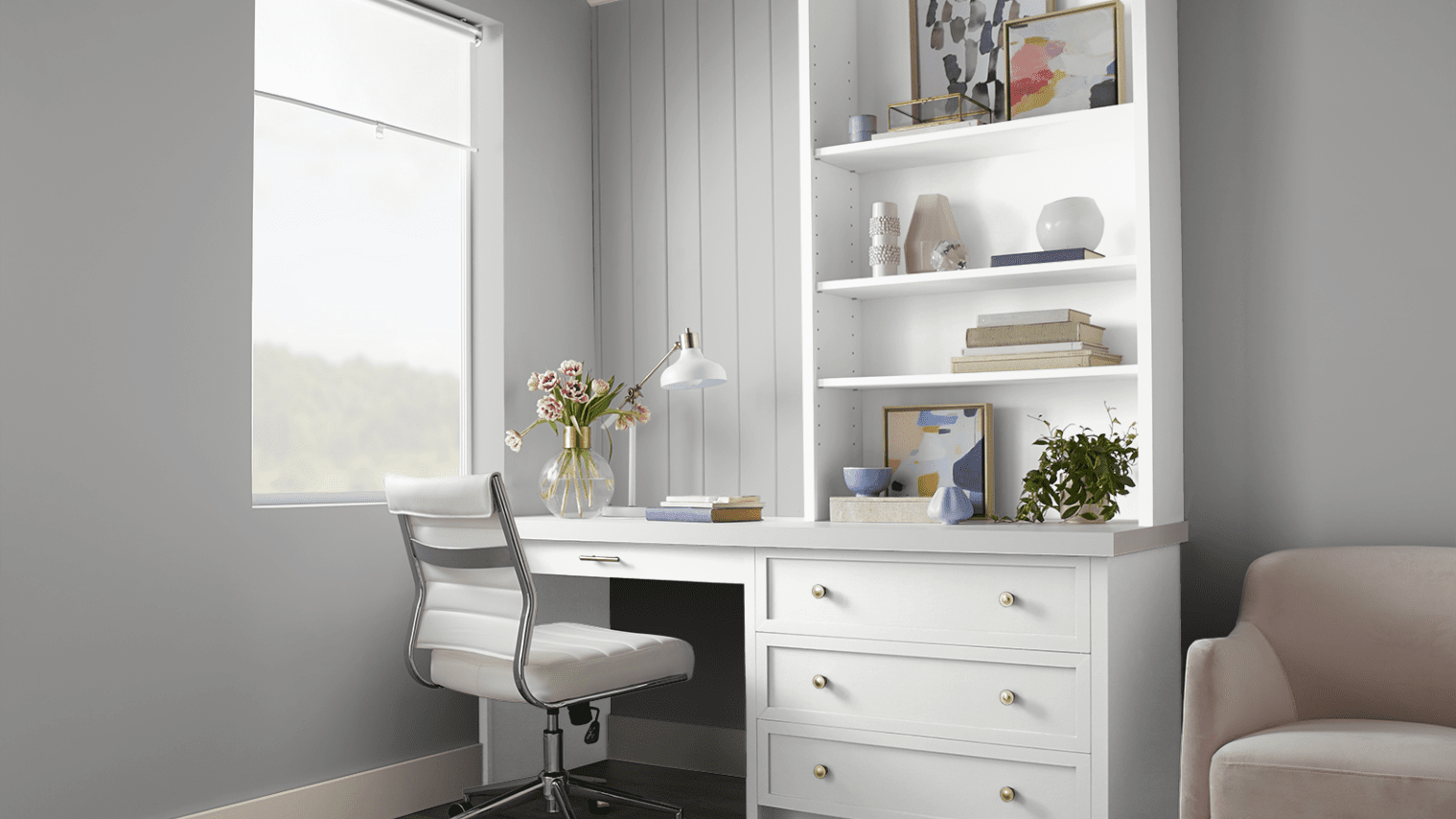 Falcon Gray is a warm gray in the medium-to-dark range. This is one of those chameleon-like grays that can change its appearance a lot depending on your light situation. Thanks to its warmth, Falcon Gray has a lot of versatility as a neutral, and makes a beautiful contrast with warm whites or off-whites. Its LRV is 25.
Falcon Gray Loves Warm Whites
Graceful Gray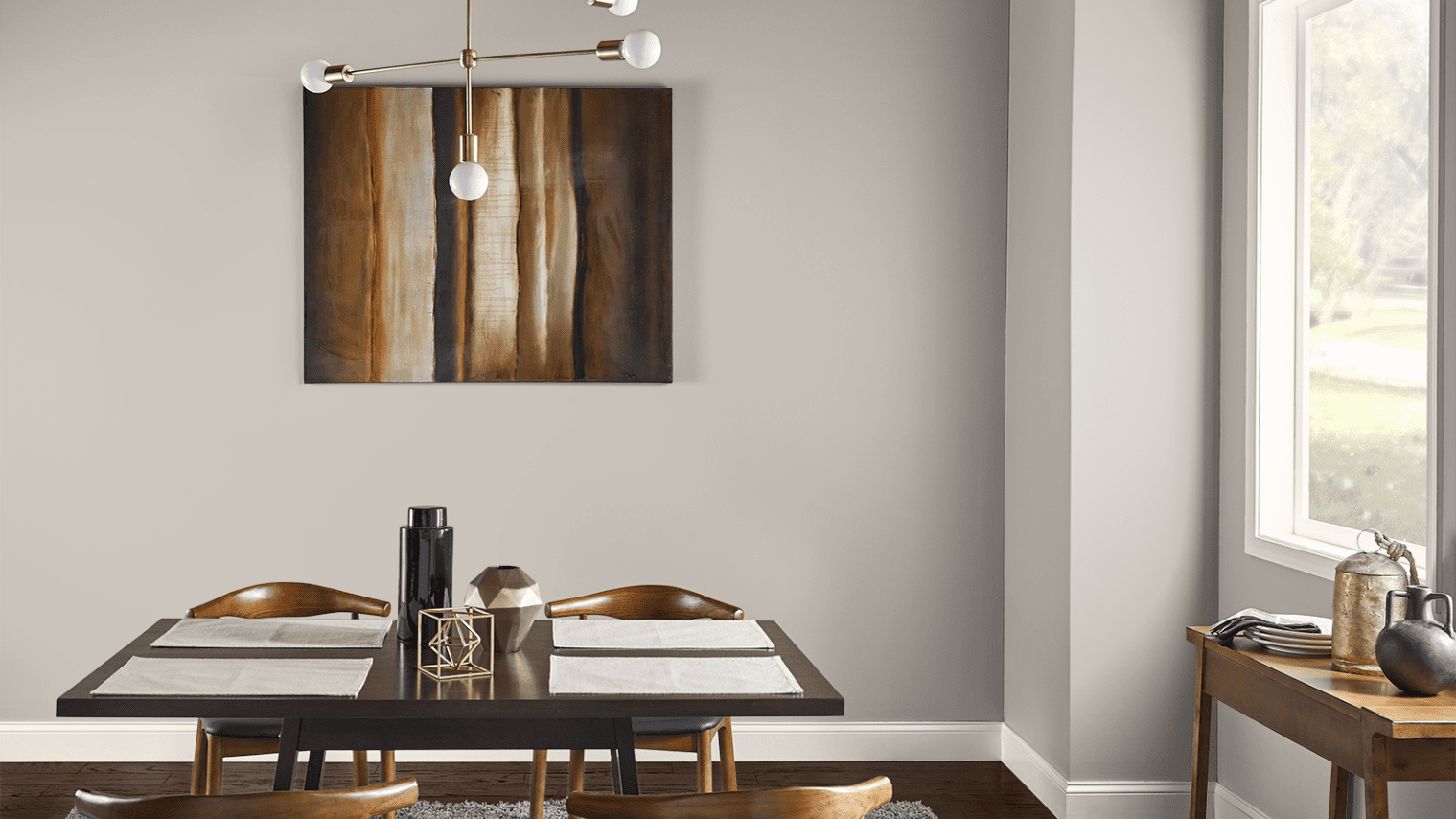 Graceful Gray is a nice earthy greige color–greige being a combination of gray and beige. This is a mid-tone greige that leans a little darker, with a LRV of 47. Graceful Gray lends coziness to a room, which is a real plus for a gray color.
Graceful Gray is a Handsome Complement to Subway Tile
Elemental Gray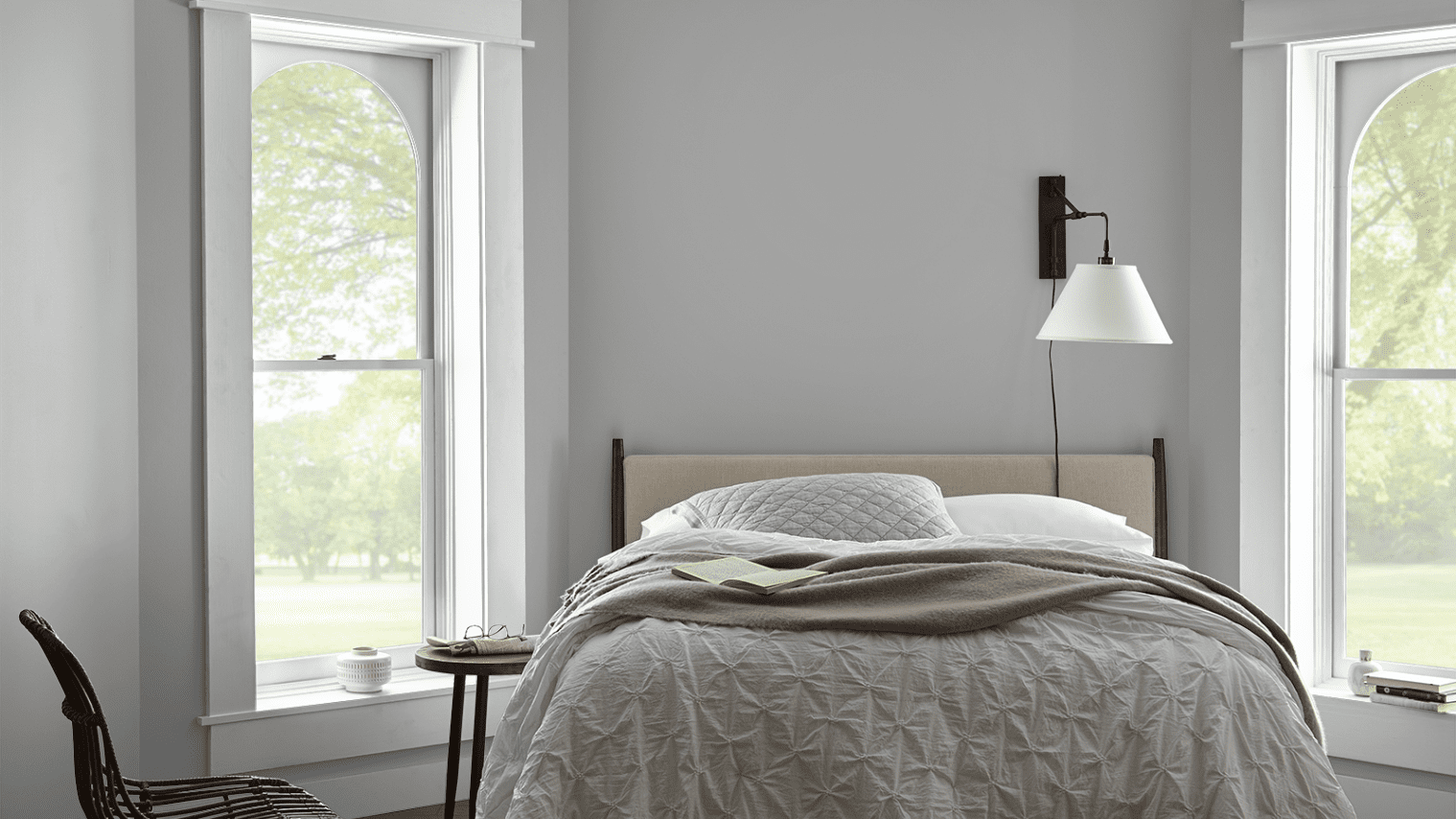 Elemental Gray is a well-balanced gray color that brings a grounding influence to a room. Nearby blues will pick up the cool tones in this color, while whites and creams are great trim choices. Elemental Gray has a LRV of 35.
Elemental Gray is a Balancing Influence
Dolphin Fin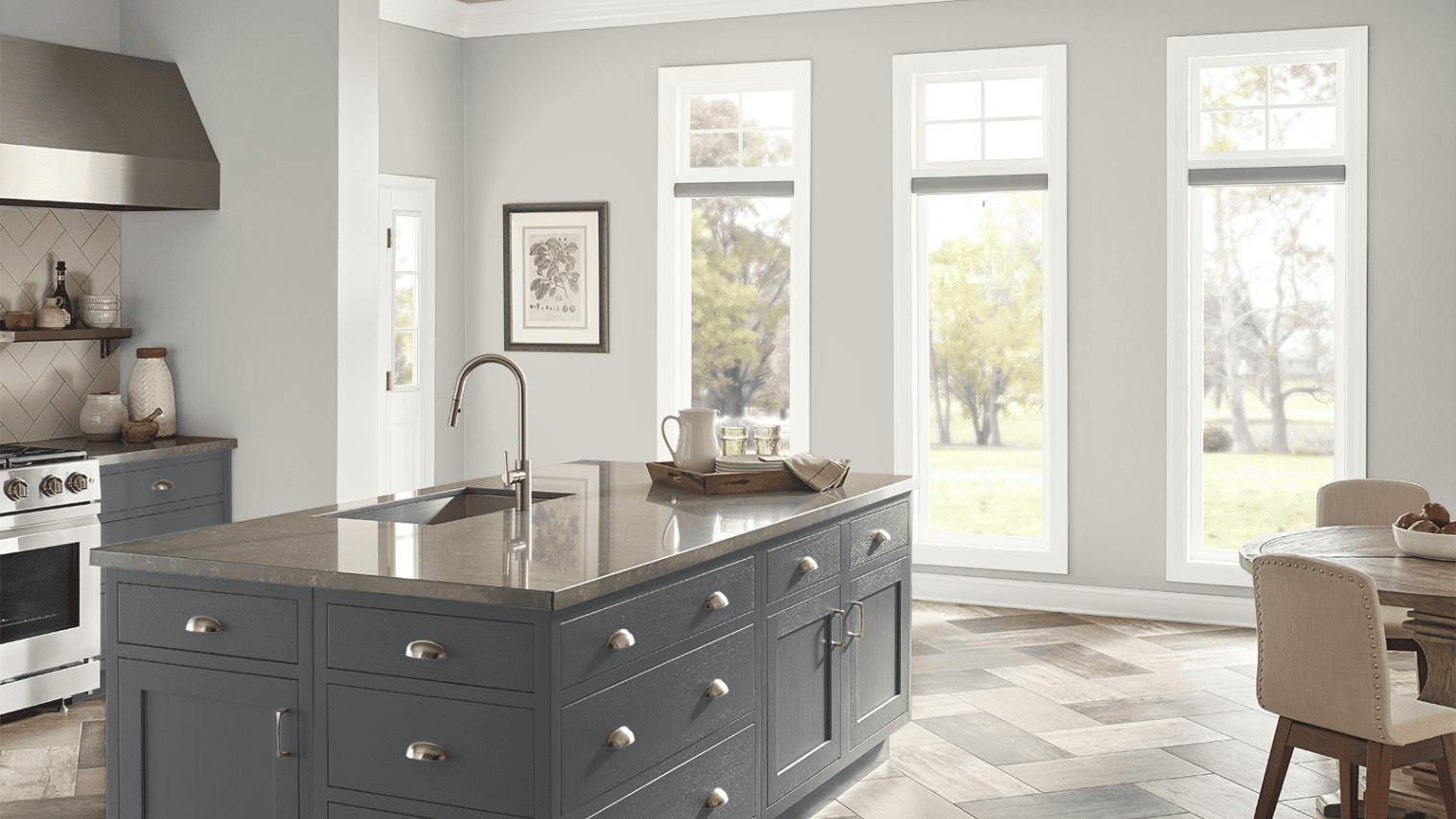 Dolphin Fin is a medium-to-light greige color that you can use just about anywhere. It's well-suited to monochromatic gray decorating schemes, and also works well with the grays in natural wood and stone. Dolphin Fin has a LRV of 59.
Dolphin Fin is Perfect for Light Wood Floors
Natural Gray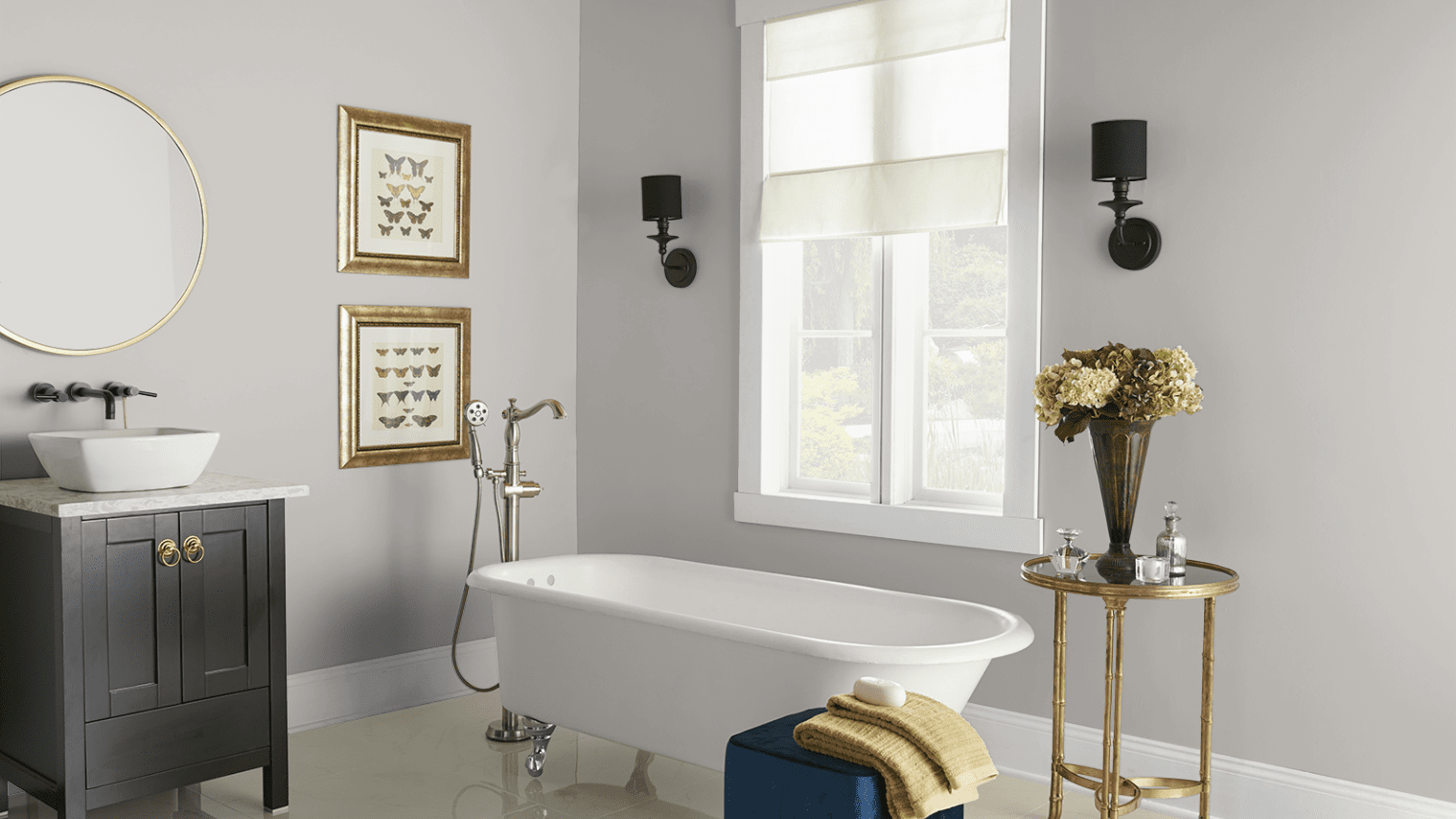 Natural Gray is a warm gray color that feels very modern. Fans of this color love it for its lack of purple undertones, which can be a hazard of working with grays. Natural Gray is easy to coordinate with other colors. It has a LRV of 53.
Natural Gray is Great for Rustic and Shabby Chic Styles
Chic Gray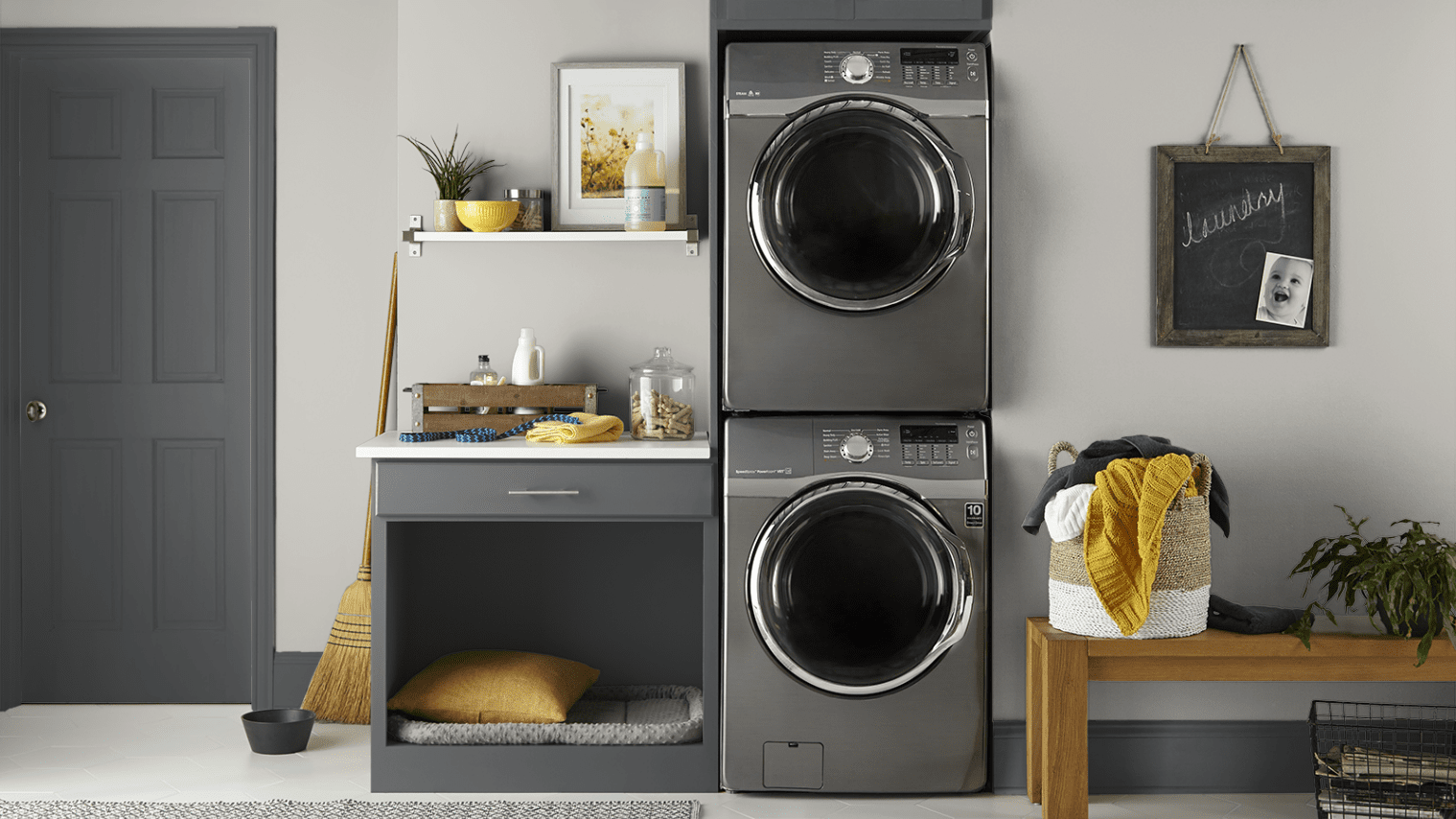 Chic Gray, as its name implies, is a sophisticated and urban light gray. This is a cool color that looks beautiful with metalwork. Pair it with black and white for instant glamour. Chic Gray has a LRV of 60, which is in the range that many decorators favor for responding to all light conditions.
Chic Gray Adores Black Metalwork
Silver Feather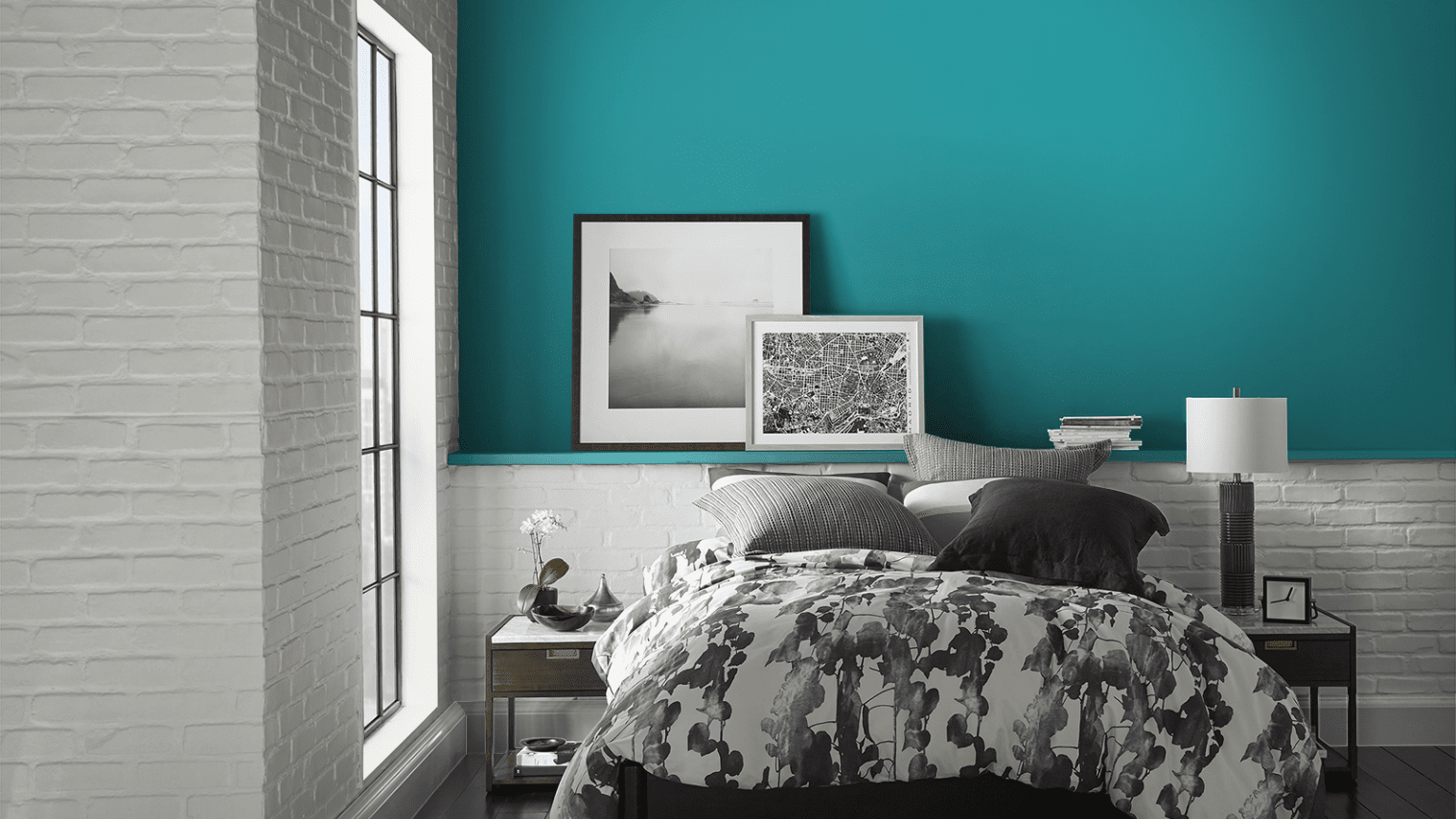 Silver Feather is a balanced light gray color, which is what makes it interesting–typically the lighter, silvery toned grays are cool, but Silver Feather is more of a neutral. That can make it an easier color for you to coordinate with your palette. Silver Feather has a LRV of 71.
Silver Feather is a Neutral Gray
Solemn Silence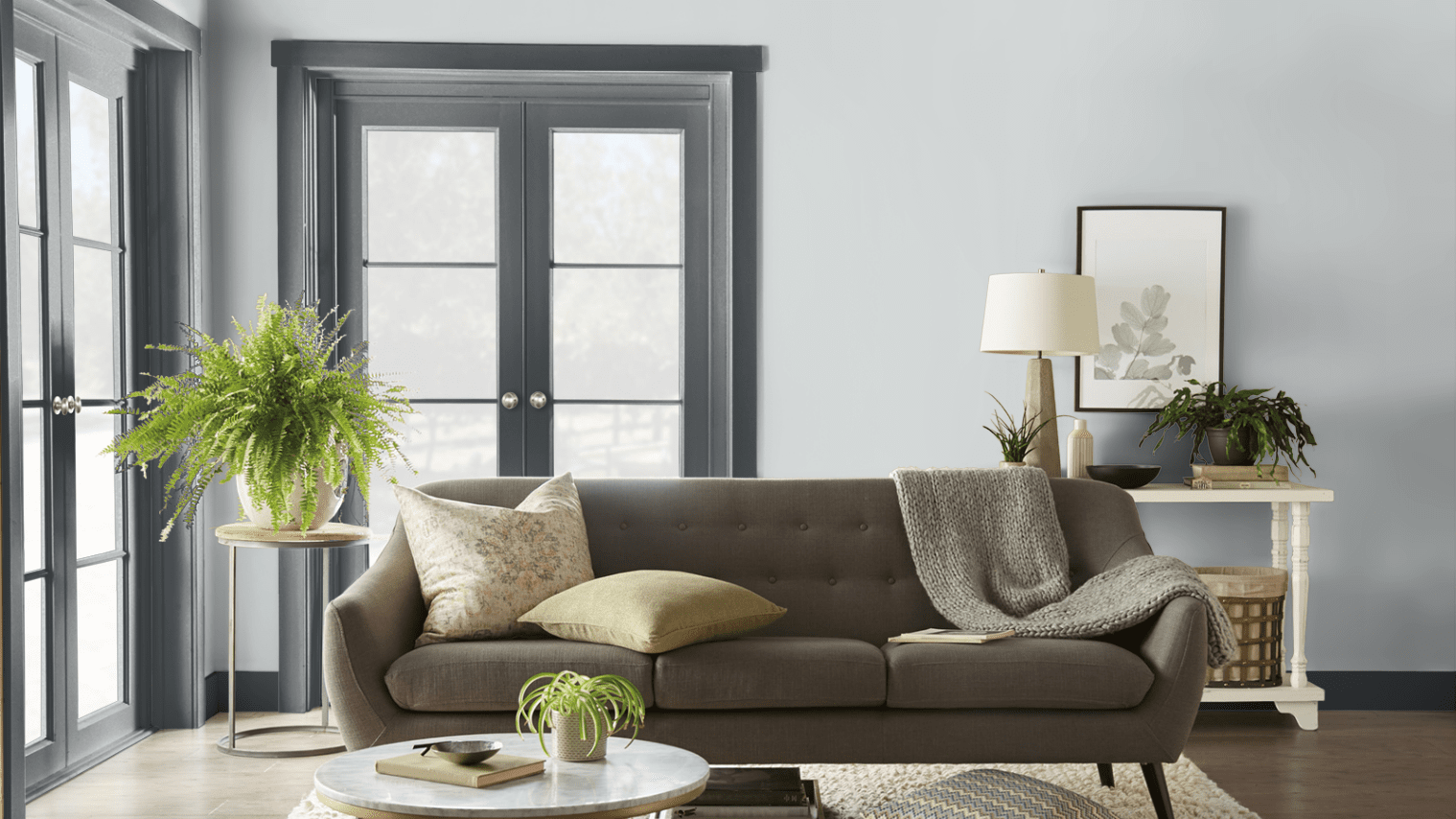 Solemn Silence is a classic light cool gray. This is a color to take out when you're hankering for a gray that reads gray, no crazy tricks. Its high LRV of 68 helps avoid any dark cavern kind of appearance.
Solemn Silence is a Classic All-Purpose Gray
Mined Coal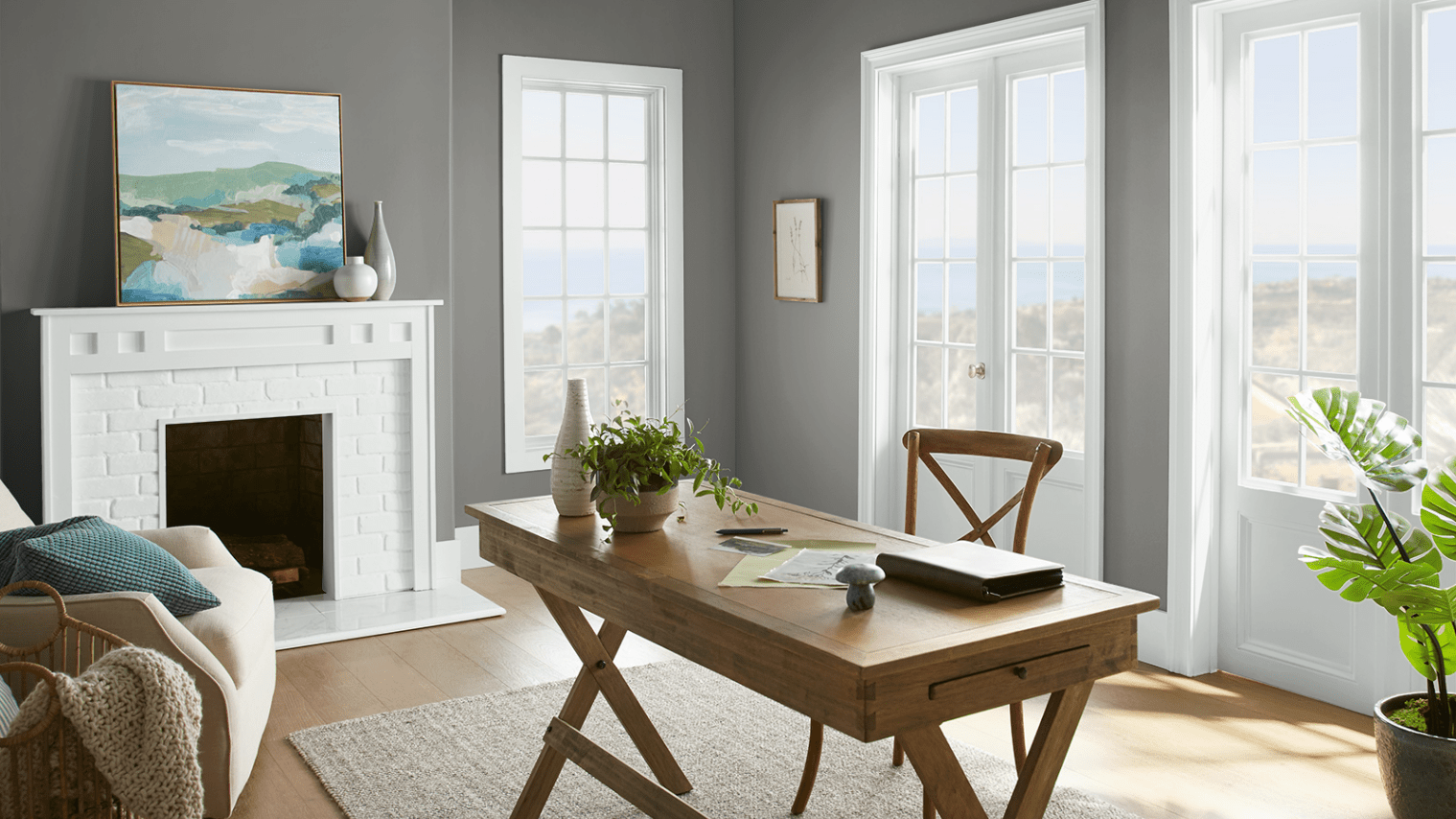 Mined Coal is a warm, deep charcoal gray with chocolatey undertones. This is a great color for accents, focal walls, or cabinets. Mined Coal's depth makes it well-suited to be an exterior color as well. It has a LRV of 15.
Mined Coal is a Strong Choice for Exteriors
Warm charcoal gray
Graycloth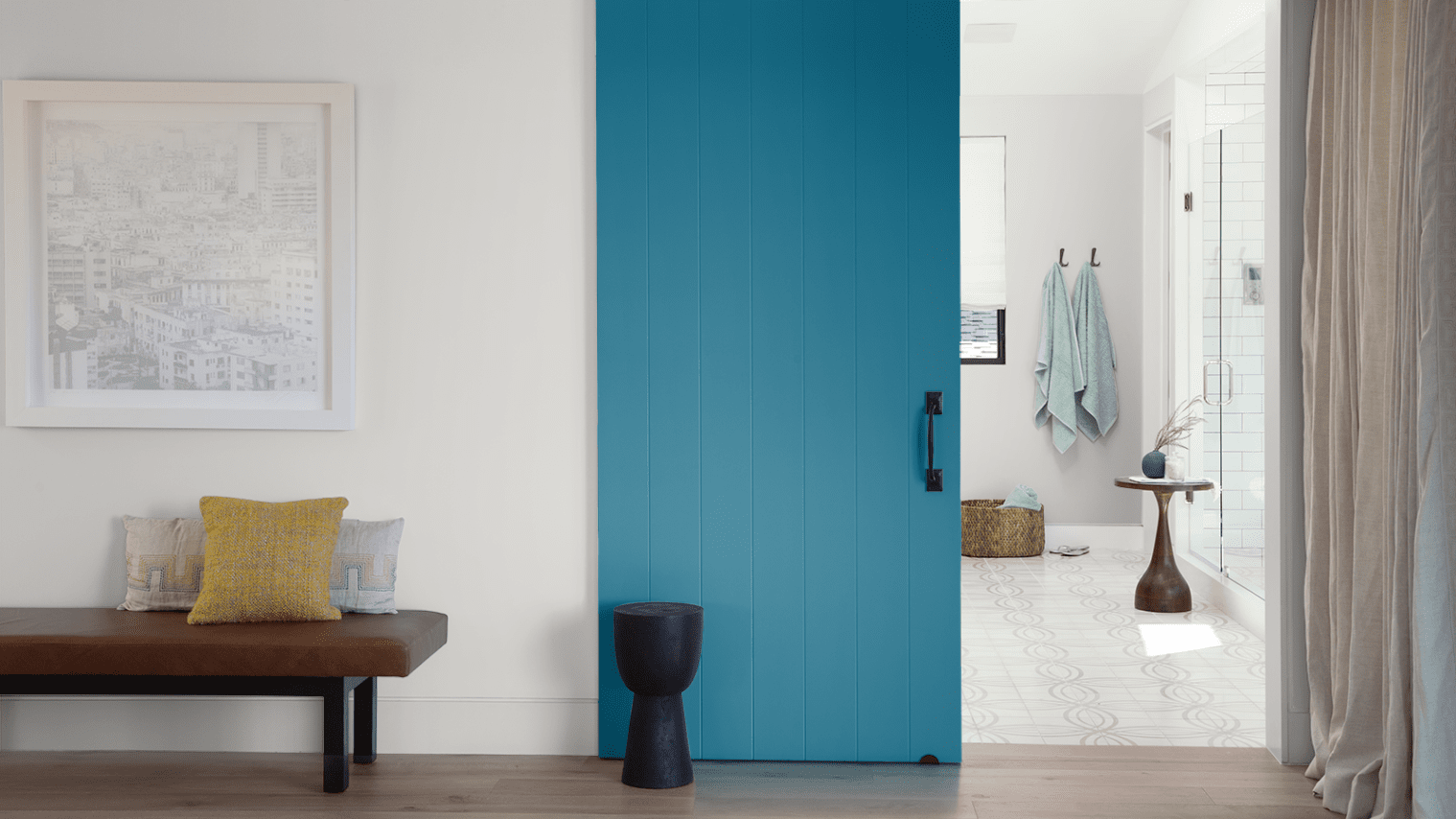 Graycloth is a nice balanced gray that's got just a hint of warmth to it. This is a solid mid-tone neutral that will serve you well in a variety of situations. It's equally happy with warm, dark woods or cool navy blues as decor companions. Graycloth has a close-to-ideal LRV of 59.
Graycloth is Just Right for Small Spaces
Planetary Silver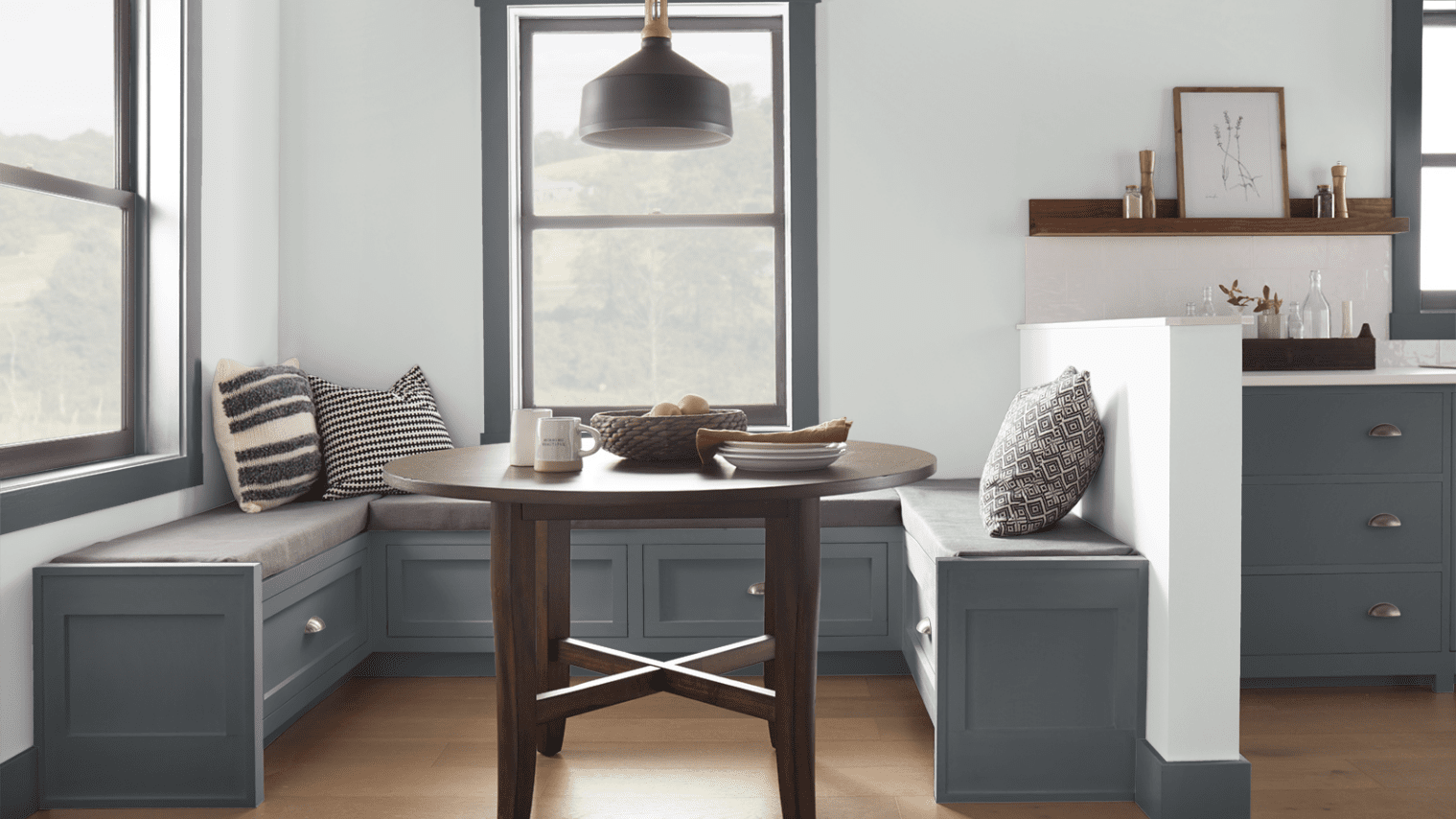 Planetary Silver is a nice medium-toned cool gray that works well with greens and blues. It's still a pretty balanced color, without coming across as a greige, so it's good for situations where you want a more traditional gray. Planetary Silver has a LRV of 62, which is right in that popular decorator's favorite range you hear so much about.
Planetary Silver Works Well With Honey Oak Kitchens
Wait, So What is LRV?
LRV stands for Light Reflectance Value. It's a way of measuring how light or dark a color is. The scale runs from absolute black, which is 0, to sheer white, which is 100. The LRV numbers are provided in this article so that you can easily compare the colors on the list to each other.
Final Thoughts
Gray is a color with true staying power, showing up on bestselling lists year after year. If you're unsure of where to start, choose a lighter gray–it's easier to rework or pair with other colors later if you change your mind. If you're feeling confident, bold charcoal grays can make a powerful design statement that's exciting and contemporary. Happy painting!