Decorated Life is reader-supported. When you buy through links on our site, we may earn an affiliate commission. Learn More
14 Best Greige Paint Colors in 2023
If you want a paint color that doesn't tie you down to any one style of decor, one that blends the best of warm and cool, and a color that will pull your space together without overwhelming it, you've got to check out one of the best, recent trends in paint colors: greige.
What on earth is greige? It's the happy marriage between grey and beige that gives you the best of both worlds, and leaves the drawbacks behind. Grey brings its depth and cooling influence. Beige brings its warmth and ability to complement any other color.
But grey's tendency towards a cold warehouse vibe is buffered by the liveliness of the warmer beige. And beige's dreaded yellow undertones, that are so hard to coordinate with other colors, are blended away by grey. The result is color harmony!
With so much to love about greige, it's not surprising that loads of new paint options have become available for this incredibly popular color.
14 Amazing Greige Paint Colors
In this guide, I'll show you the best greige paint colors, including the most popular shades to help you stay on-trend. I'll even unearth a few hidden gems to try out.
We'll also take a look at greige in real-life homes so you can learn how to use this versatile color successfully in your space. Finally, we'll cover some tips that will help you choose greige colors like a pro. Read on if you're ready to be inspired!
Agreeable Gray by Sherwin Williams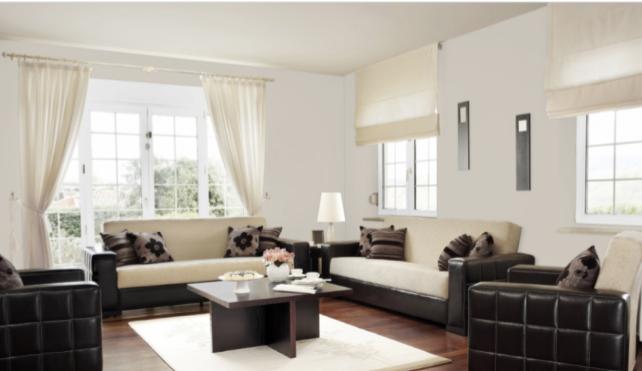 It's hard to find a more balanced example of greige than Agreeable Gray. This is Sherwin Williams' most popular color, and possibly the most versatile neutral paint color ever created.
Try Agreeable Gray against cooler colors like navy blue and stormy grays, or warmer colors like rose pinks and even woodwork. Agreeable Gray is equally at home with either direction.
Revere Pewter by Benjamin Moore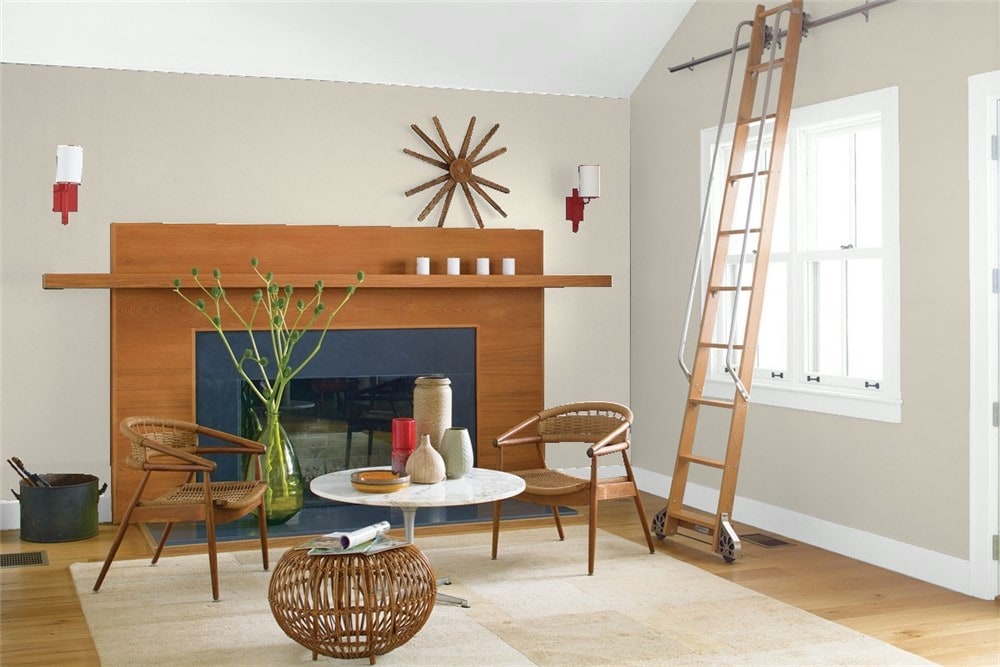 Revere Pewter is quite possibly the most popular Benjamin Moore greige color, and it works in almost any home.
It's a time-tested classic, so you won't go wrong by incorporating it into your home. A very balanced greige, Revere Pewter won't lean too hard towards grey or beige, leaving your design options wide open.
Mega Greige by Sherwin Williams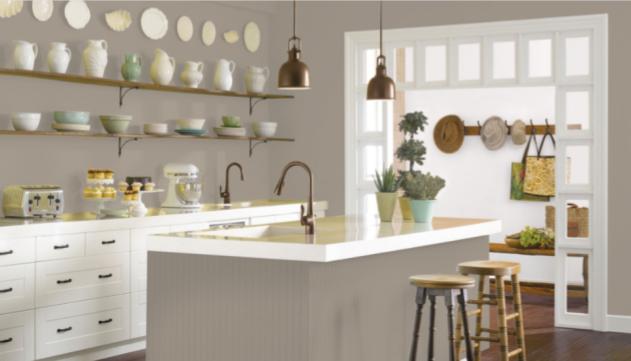 Who says you can't make a bold statement with neutrals? They must not have seen Mega Greige! Mega Greige is an earthy, warm greige paint color with a mid-to-dark tone. It adds depth and coziness to a space, and is best in rooms that get a lot of natural light.
If you want to use Mega Greige in a room that isn't as bright, try coordinating with lighter yellows to play up this color's beige side.
Sawgrass by Behr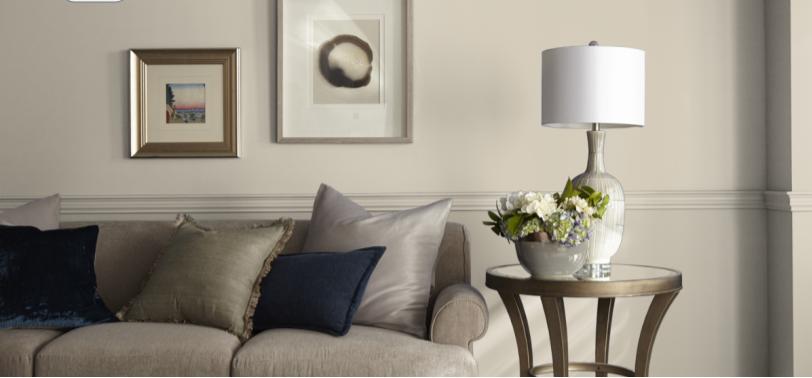 This greige has a subtle green undertone. It gives Sawgrass more depth, taking it to the cool side of the greige spectrum. Be careful using it in darker rooms or hallways.
Pair it with your favorite nature-loving decor like plants, woodwork, and landscape art.
Accessible Beige by Sherwin Williams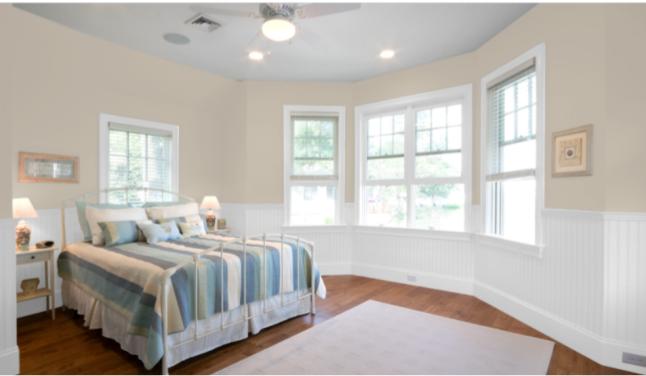 Accessible Beige is definitely on the beige side of the greige fence, but keeping that in mind, it's cooler than you'd expect it to be. That's the gray working its magic!
By muting out the yellow undertones, gray is what makes this greige color so accessible, ready to harmonize with any colors you want to coordinate with it.
Pale Oak by Benjamin Moore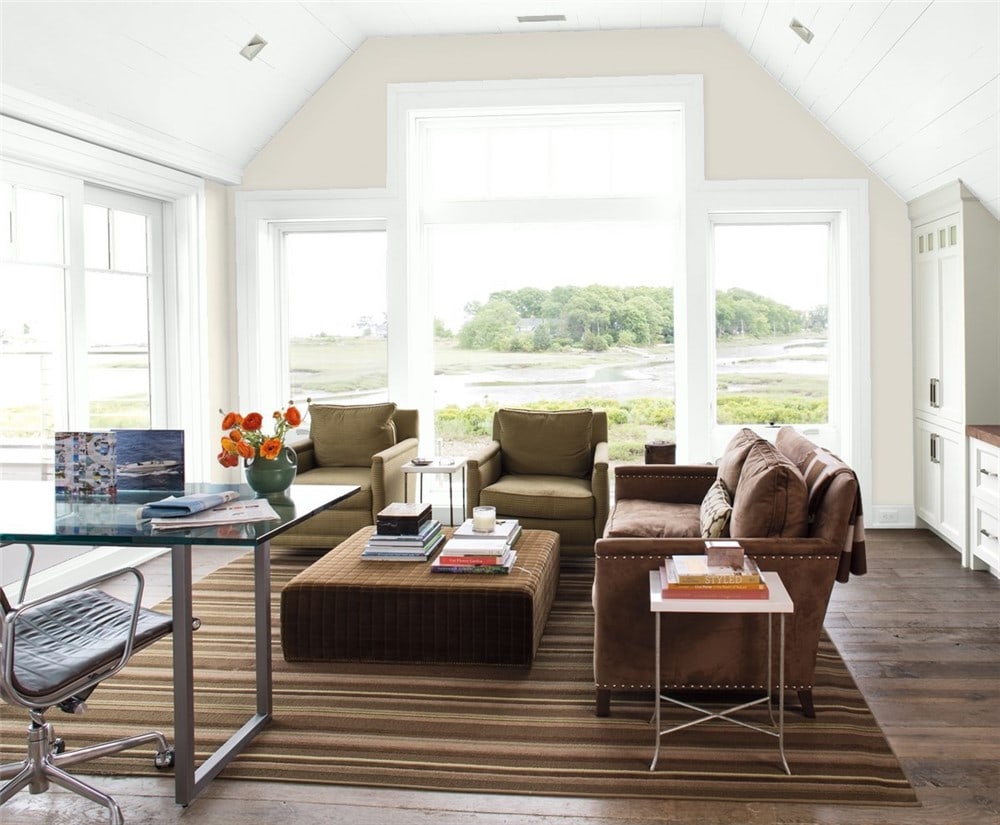 Pale Oak is an off-white with just a hint of gray that makes it a warm and welcoming shade of greige. It transforms under different lighting conditions, so you'll definitely want to look at your samples throughout the day before making a decision about this color.
Balboa Mist by Benjamin Moore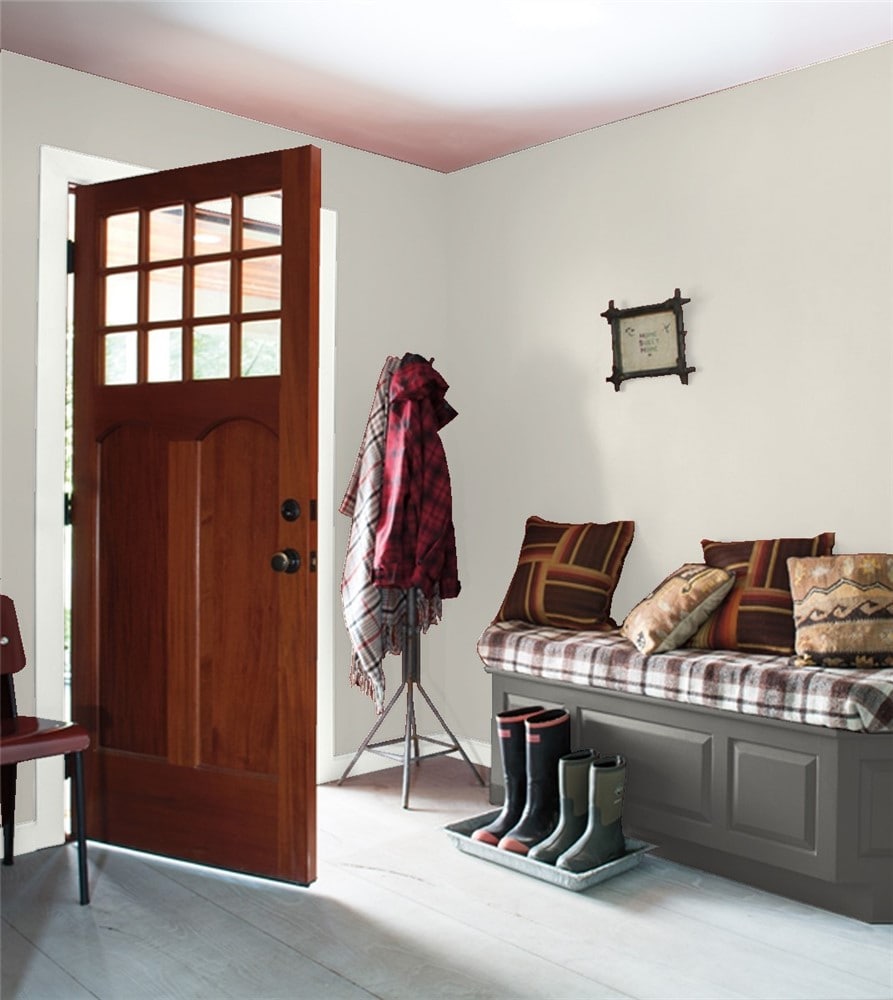 Benjamin Moore's Balboa Mist is a formal greige with warm taupe undertones. As a bright neutral color that is saturated enough to hold its own, it contrasts well with the perennial favorite White Dove.
Perfect Greige by Sherwin Williams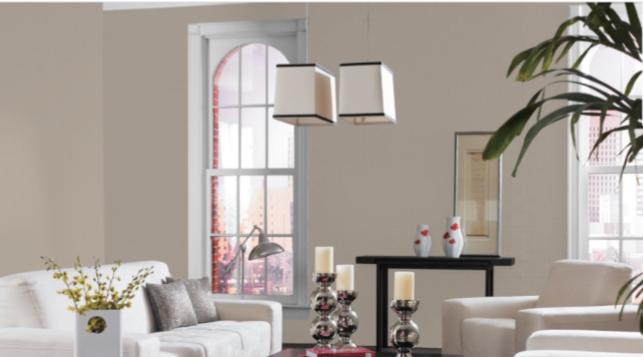 Is Perfect Greige perfect for you? It just might be! Perfect Greige is a medium-toned, warm greige paint with subtle purple undertones. It works best in well-lit spaces, with dark woods, or against colors that have a strong contrast with it.
Natural Cream by Benjamin Moore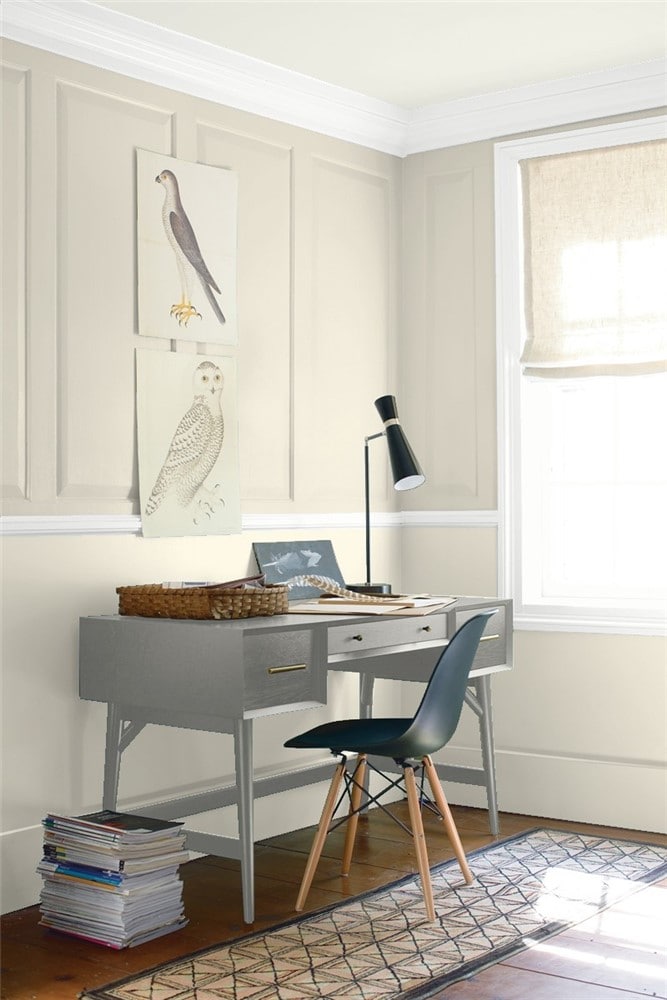 This earthy clay color pulls double-duty as a greige and an off-white. The magic combination of greige takes the yellow out of this cream to make it ready to handle a wide variety of spaces. Natural Cream lends a subtle glow to a room under the right lighting conditions.
Silverpointe by Sherwin Williams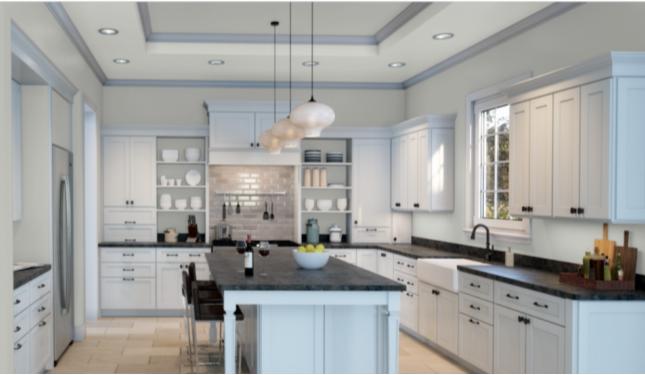 Silverpoint is how Renaissance artists drew delicate line art on the primed surfaces they would eventually paint with their masterpieces. Silverpointe, with its light and airy greige tones, might just be the underpinning of your next home decorating masterpiece.
This trendy, balanced greige is easy to coordinate with other colors, and works well in many settings.
Alpaca by Sherwin Williams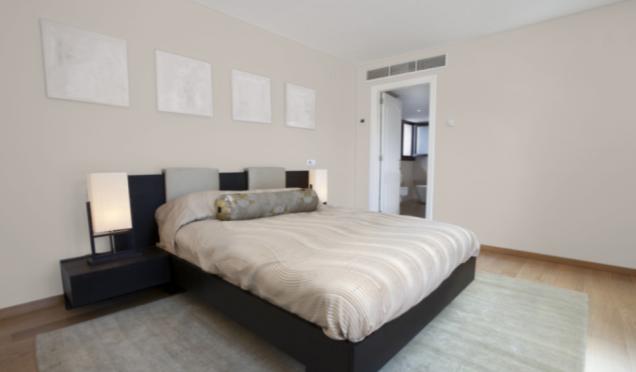 Alpaca is a warmer, mid-to-bright greige with purple and red undertones and a traditional feel. While it makes a room feel comfortable and cozy, it still works well for apartments and smaller spaces.
Silver Drop by Behr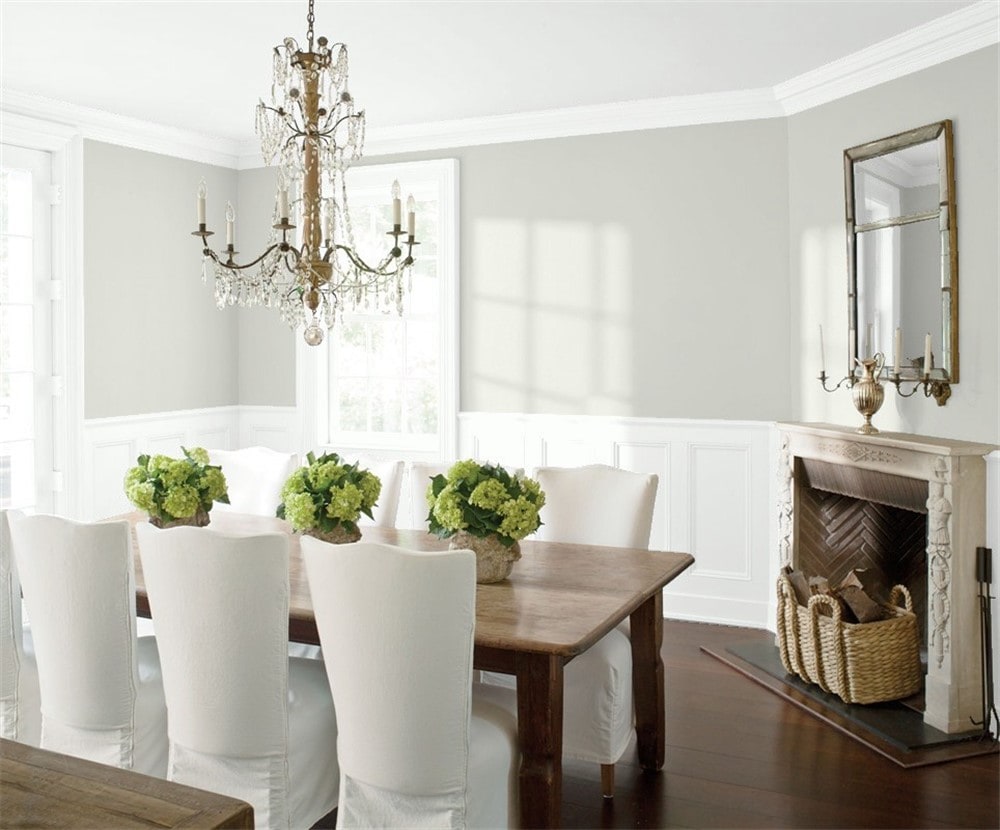 Imagine a greige with undertones that are so subtle, you might not even be able to see them. Impossible? Nope! It's reality, with Silver Drop.
There are some yellow undertones in this greige, which gives it a warm personality despite the cool-sounding name. But those undertones are minor enough that they won't impact the chameleon-like character of this color.
Gray Owl by Benjamin Moore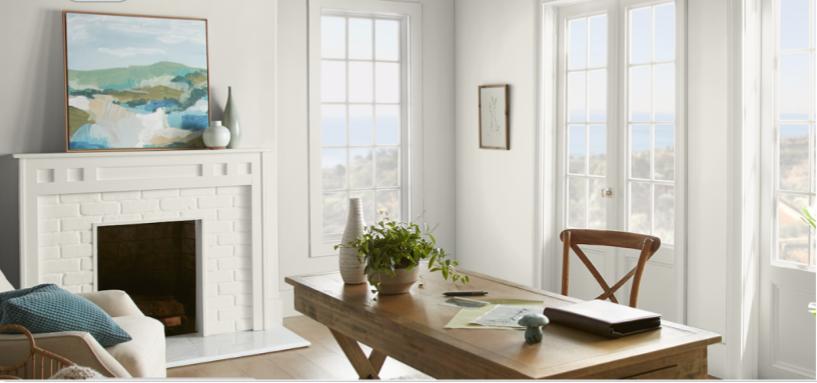 Gray Owl is a highly approachable greige that blends seamlessly with modern settings. It's a cool color with blue and green undertones, and is one of Benjamin Moore's most popular grays.
Colonnade Gray by Sherwin Williams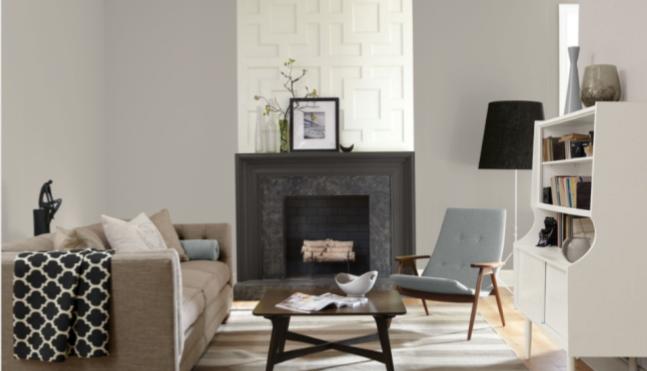 Colonnade Gray is a light-to-medium greige with cool undertones, leaning slightly towards green. It contrasts nicely with some of the darker taupe shades, but you might also like how it looks against gray green colors.
Greige in Real Homes
Let's take a look at how greige goes to work in real life spaces to give you inspiration for your next project.
Here, a monochromatic greige bedroom makes a strong statement that's restful and pulled-together.
A coordinating frame trim helps these prints feel like they belong on the greige wall in this modern home office space.
Delicate greige contrasts with white to brighten this bedroom, and gives it an airy, magical quality.
Greige plays well with modern minimalist black and white decor, without letting this entryway feel too cold.
Warm greige complements this bed set to help the whole room feel more cozy.
What to Know When Choosing a Greige Paint Color
Greige is a trend that isn't going out of style anytime soon. It's so versatile that once you've got it on your walls, you can easily change up your decor style to refresh your look without needing to repaint.
There are a few points to watch for as you choose your greige paint colors. First, you want to look at your samples under different lighting conditions. Rooms that face different directions will receive different amounts of natural light throughout the day. It's best to look at your greige samples during the times you will use those rooms the most.
You'll also want to consider the size of the room. Smaller rooms, hallways, alcoves, and closets feel more spacious when you use light greige paint colors, and some of the darker greiges may make them feel too small or cave-like. But a room that's too big and cold might feel more cozy and welcoming with some of the darker and warmer greiges.
Finally, choosing a small number of different greige colors to complement each other is a great idea that makes a room look more coordinated, and lets you position each greige according to its strengths. Consider different greiges for possibilities like accent walls, trim, highlights, cabinets, and doors.
Where will you go with greige? Anywhere you want! Greige will make itself at home in your home. Happy painting!