Decorated Life is reader-supported. When you buy through links on our site, we may earn an affiliate commission. Learn More
15 Best Boho Throw Pillows to Add Texture to Your Room
Boho style is one of the most fun to decorate for. It's all about bringing texture, pattern, and color to a room. And since there are so many takes on this, it's pretty hard to mess up.
Many designers advise layering fabrics and pieces of furniture to achieve this look. And what better way to do this than with throw pillows. They're not only relatively inexpensive, but they're easy to swap out when you're ready for something new.
If you want to add bohemian style to your room, here are 15 of the best boho throw pillows to consider.
White Textured Pillow Cover to Go with Any Room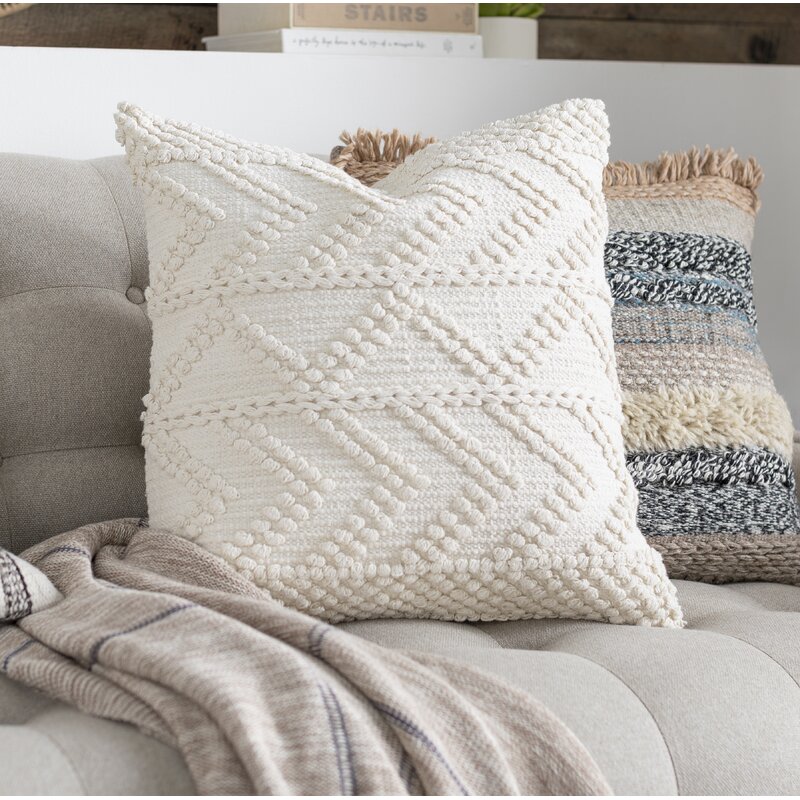 Whether your room is full of colors or is on the neutral side, this white textured boho throw pillow will fit in perfectly. This pillow cover comes in three different sizes including 18" x 18", 22" x 22", and 20" x 20".
For a fuller look, consider purchasing a pillow cover that is slightly smaller than your insert.
Shag Throw Pillows Great for Warm Colors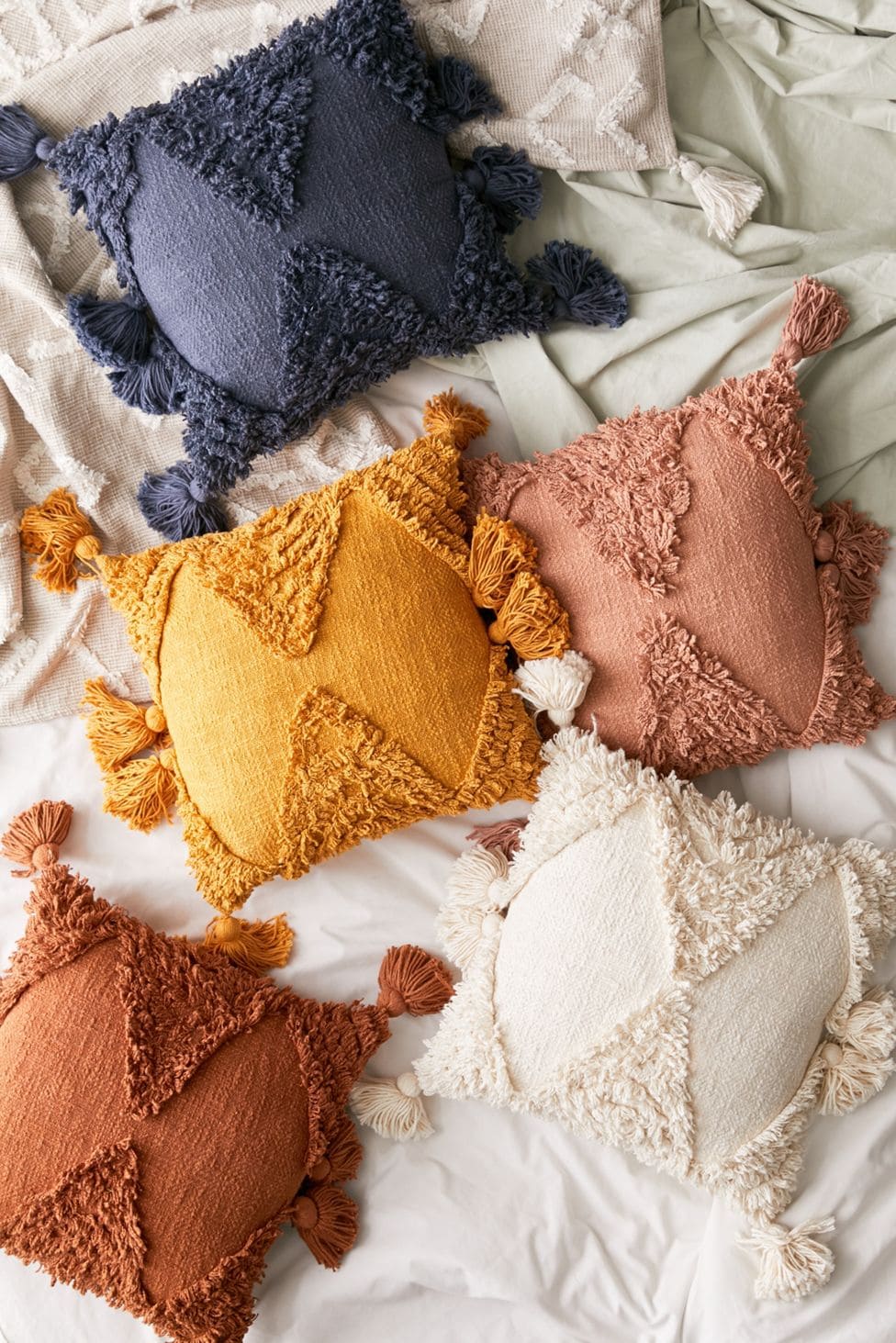 If you're looking to pull warmth into your room, these shag throw pillows come in beautiful colors like Rose, Indigo, and Rust.
The colors border on being neutral but are a little more fun – perfect for anyone who likes a muted color scheme. These pillows are all 18" x 18".
Mini Rainbow Boho Pillow for a Touch of Whimsy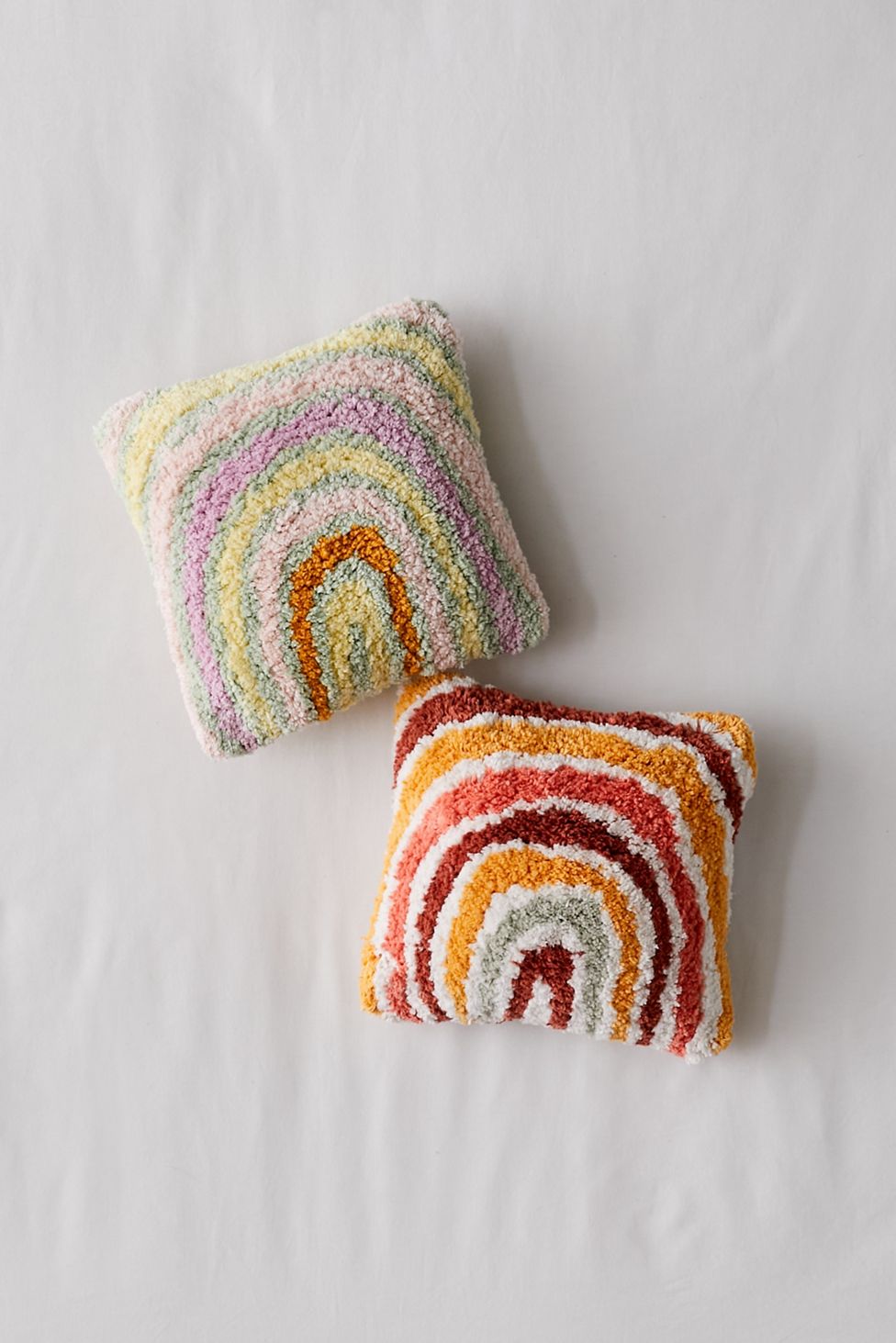 If you like whimsy – and who doesn't – you'll definitely like these cute boho throw pillows from Urban Outfitters. These tufted style pillows have warm and cool color options to choose from.
These would look good layered with other pillows on a couch or bed.
Bright and Oversized Boho Throw Pillow for a Fun Look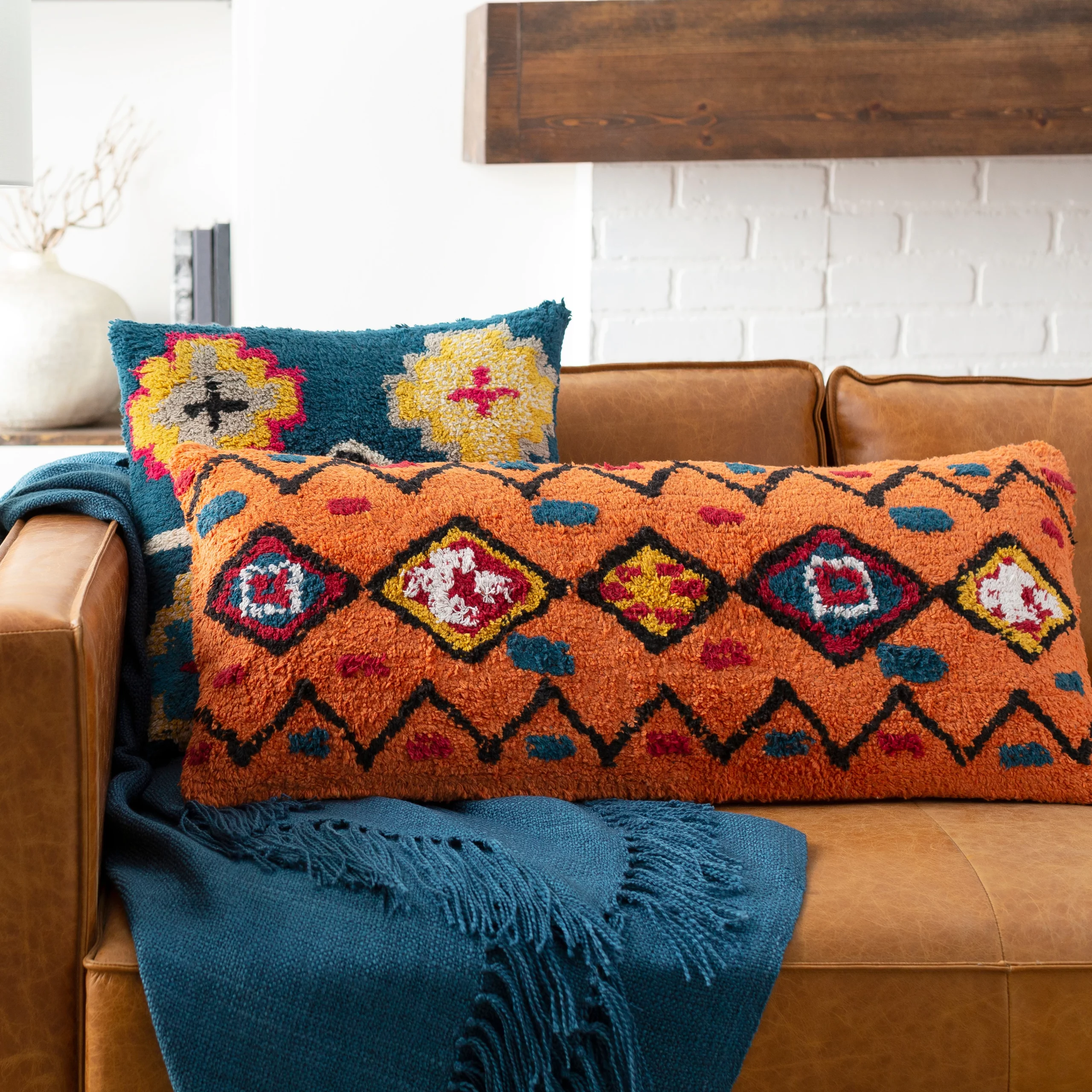 Into large pillows? This fun oversized boho throw pillow is perfect for snuggling up on the couch. It comes in a slate orange color with blue, red, and yellow accents. It would work well in colorful rooms or a white room as the main pop of color.
This pillow is 18" x 32" in dimension, and you can purchase it with or without a pillow insert.
Multiuse Square Pillows for Extra Seating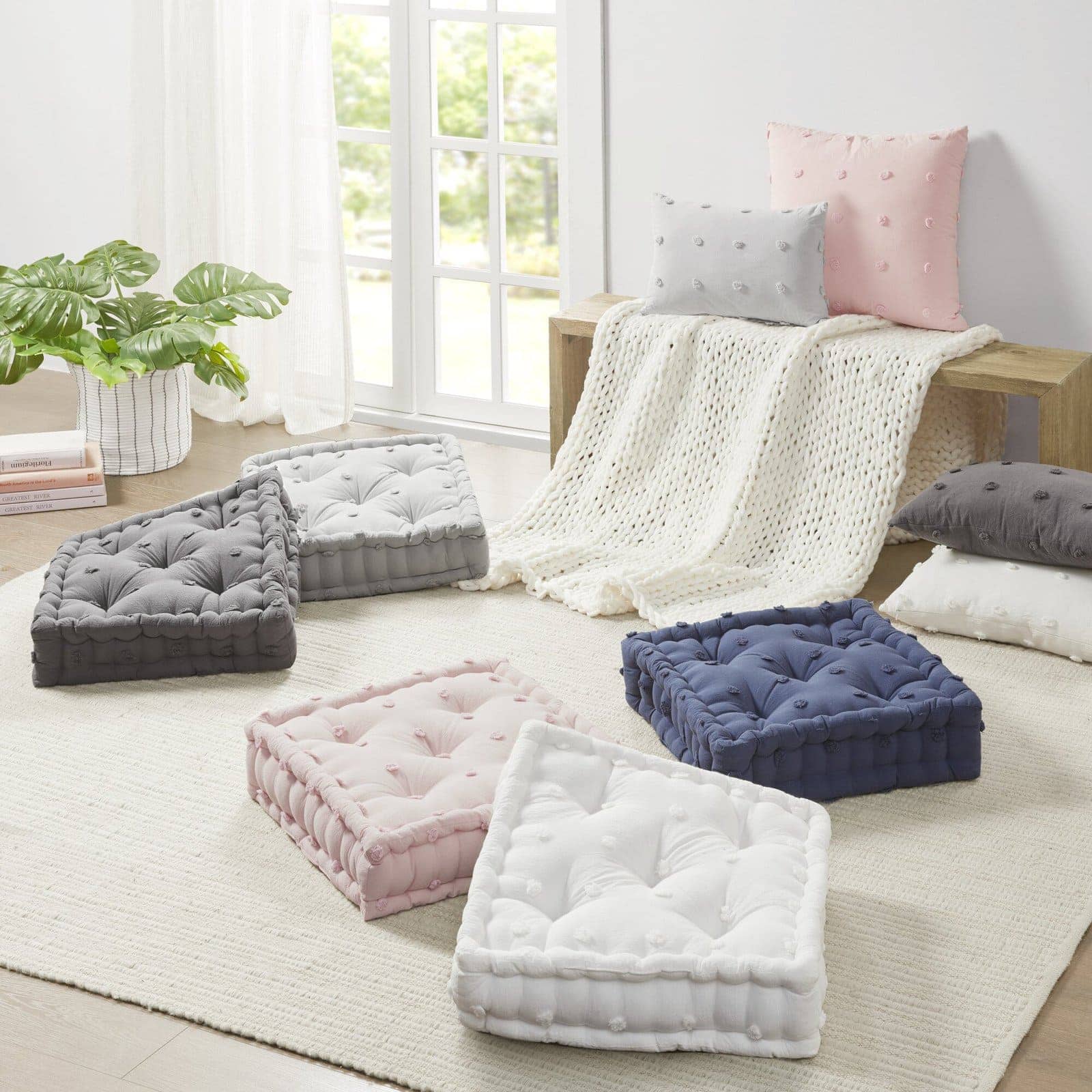 If you're looking for a throw pillow that will look pretty on a couch but can also double down as extra seating, look no further. This square pillow is thick enough to use as a floor cushion but small enough to layer on your couch.
This pillow comes in shades of gray, pink, blue, and white.
Geometric Rectangular Pillow for a Modern Look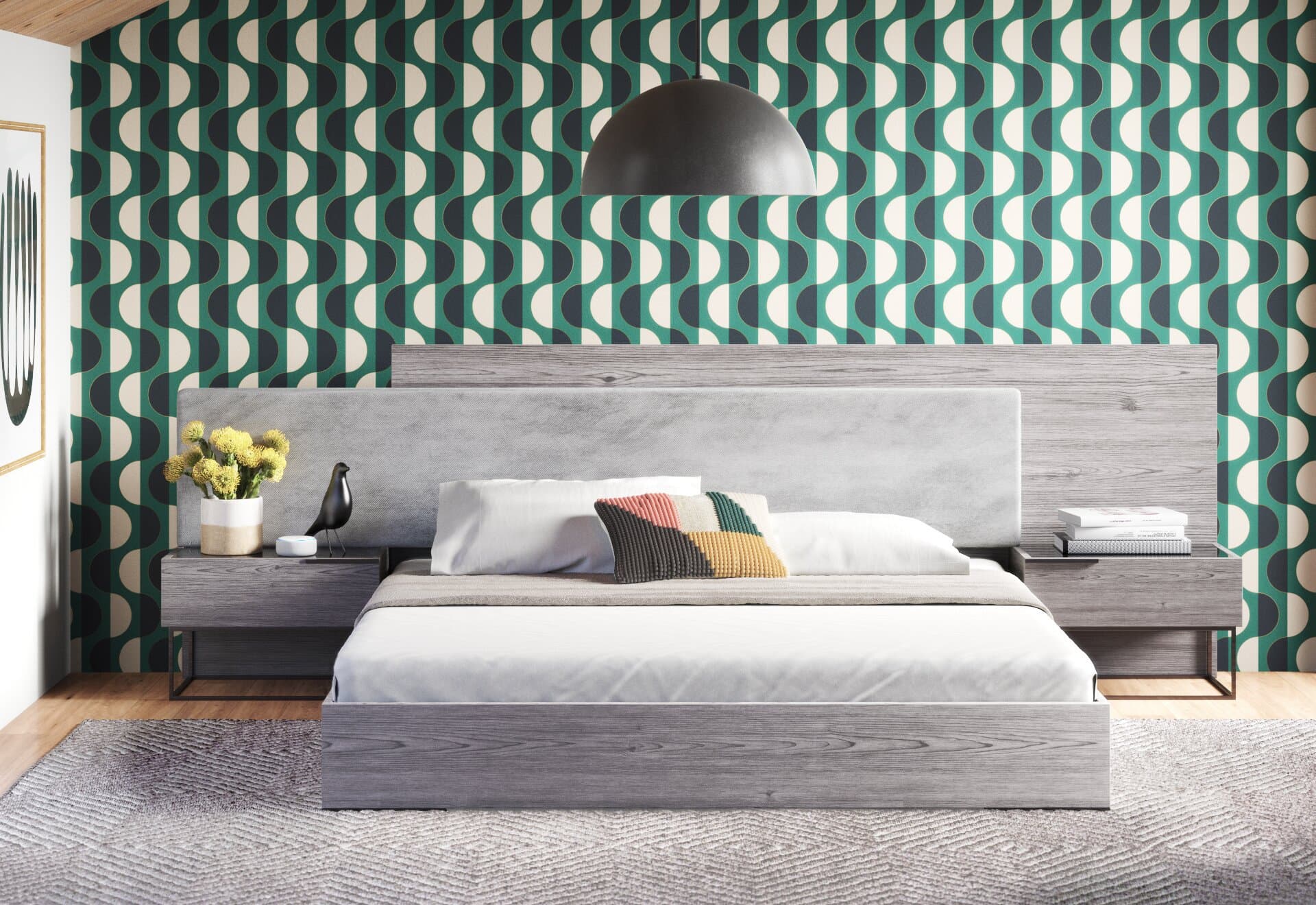 If your style borders on modern or minimalistic boho, you'll be able to weave this pillow into your design perfectly.
This throw pillow is a 14" x 20" rectangle that comes with an insert included. It has a beautifully geometric design with black, pink, gold, green, and gray colors.
Neutral Boho Decorative Pillow that's Great for Chairs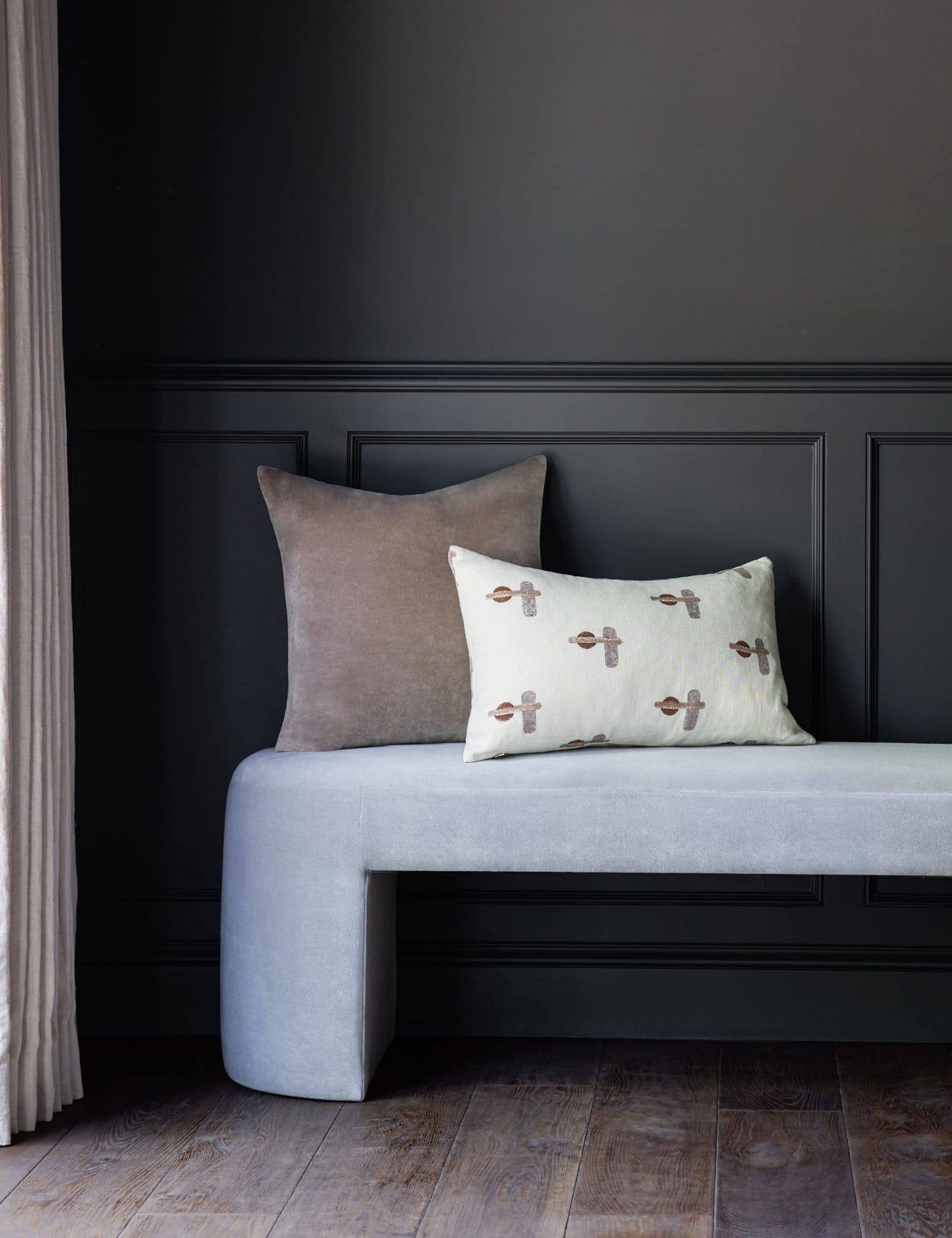 Need boho decorative pillows that look great on chairs? This may be what you're after.
This pillow is a smaller rectangle shape with 14" x 22" dimensions. Its neutral colors and simple geometric pattern make it easy to pair with other pillows.
Gray and White Pillow that Brings in Texture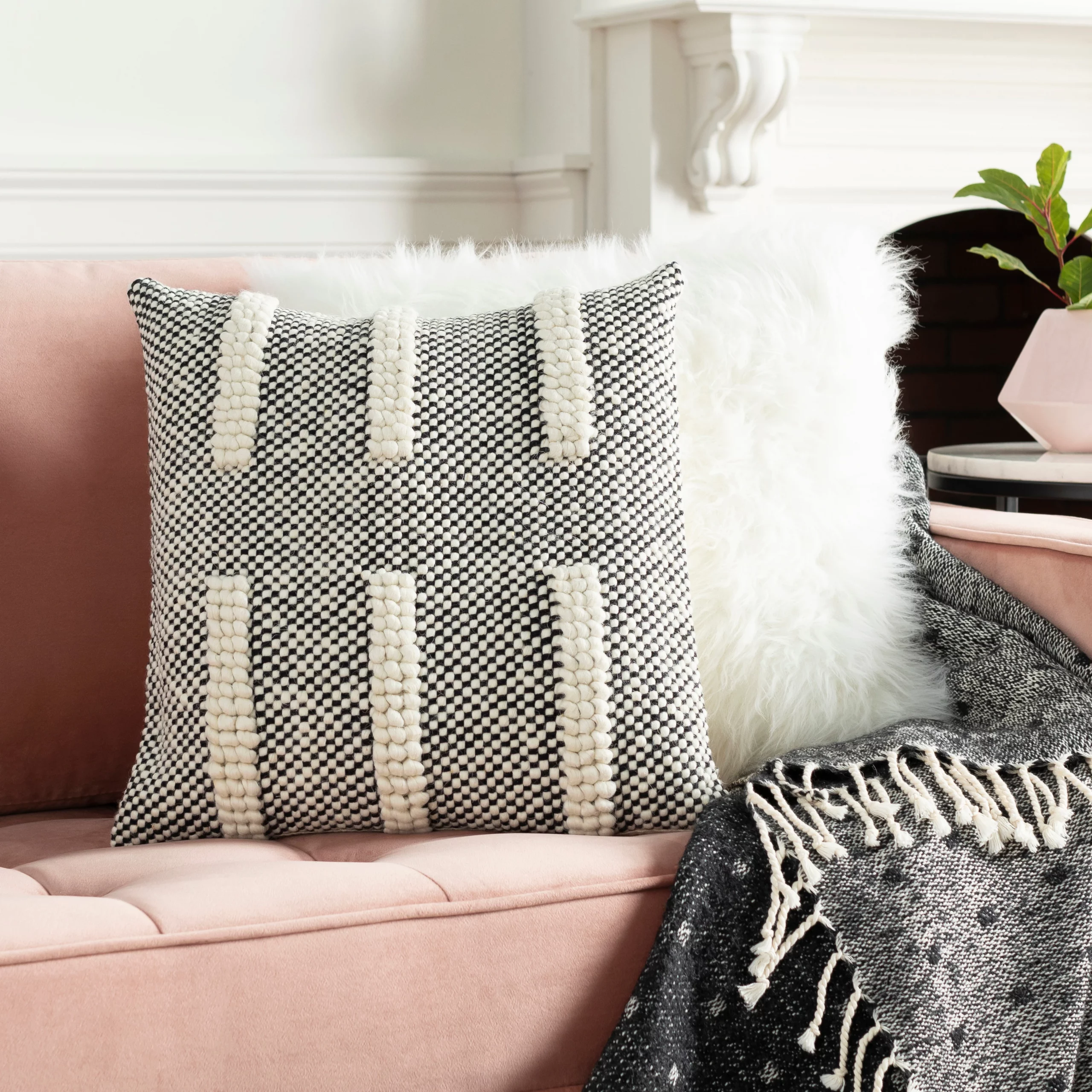 One key element of boho style is the texture – lots and lots of texture. And what's so great about this is that you don't have to go crazy with your colors to achieve it.
If you prefer a dark or neutral color palette, bringing in pillows like this one will help you amp up the texture while staying neutral.
The Perfect Boho Pillows to Use for Layering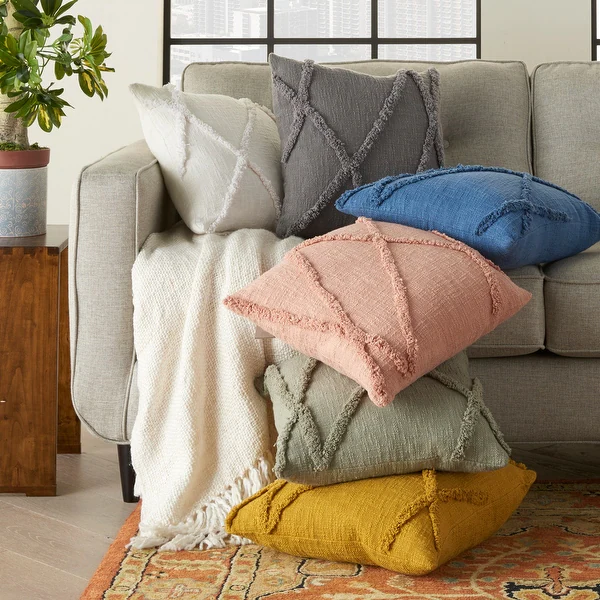 Boho style is all about adding layers. So, if you're looking for the perfect throw pillows you can use for your base layer, give these a try. They come in three different sizes and six colors.
You can put these on your couch and then layer your fun patterned pillows on top.
A Pink Tassel Pillow for Romantic Vibes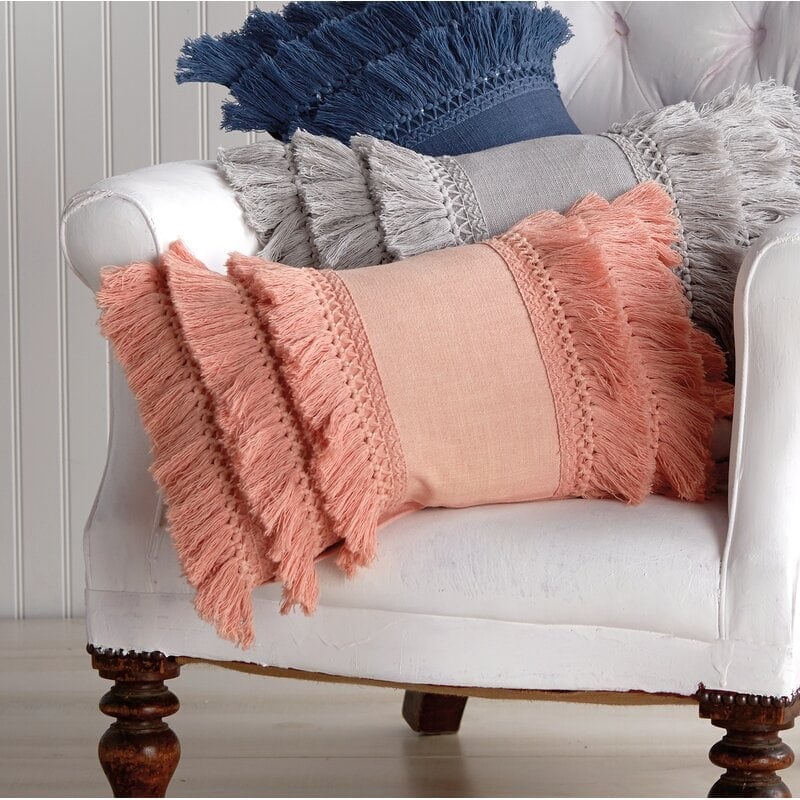 Trying to add some romantic vibes to your living room? If so, you won't go wrong with this soft pink tassel pillow. It's 12" x 18" with a removable cover, and a pillow insert included.
If you like the style, but pink isn't your thing, it also comes in navy and gray.
Neutral Bohemian Throw Pillow that Offers Big Impact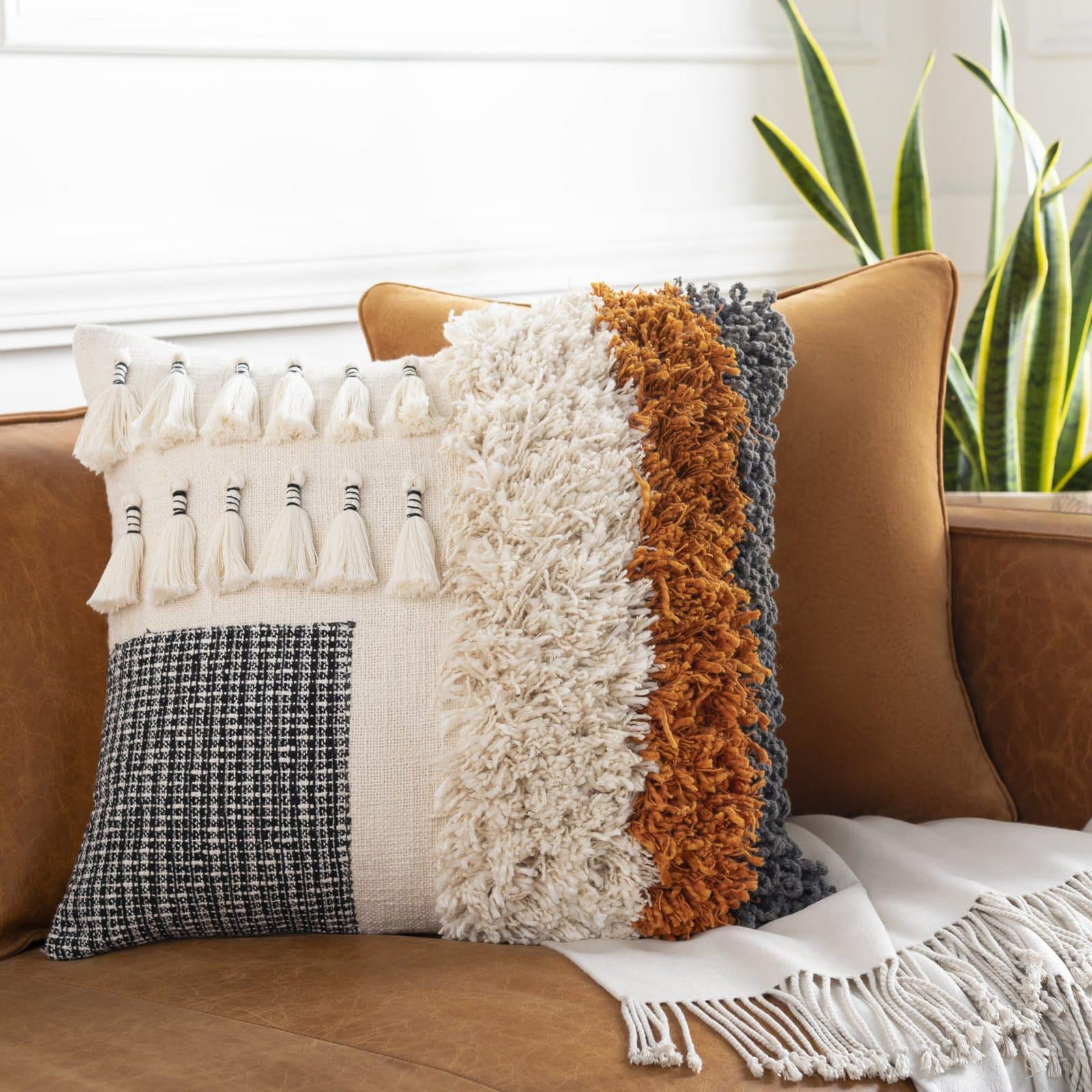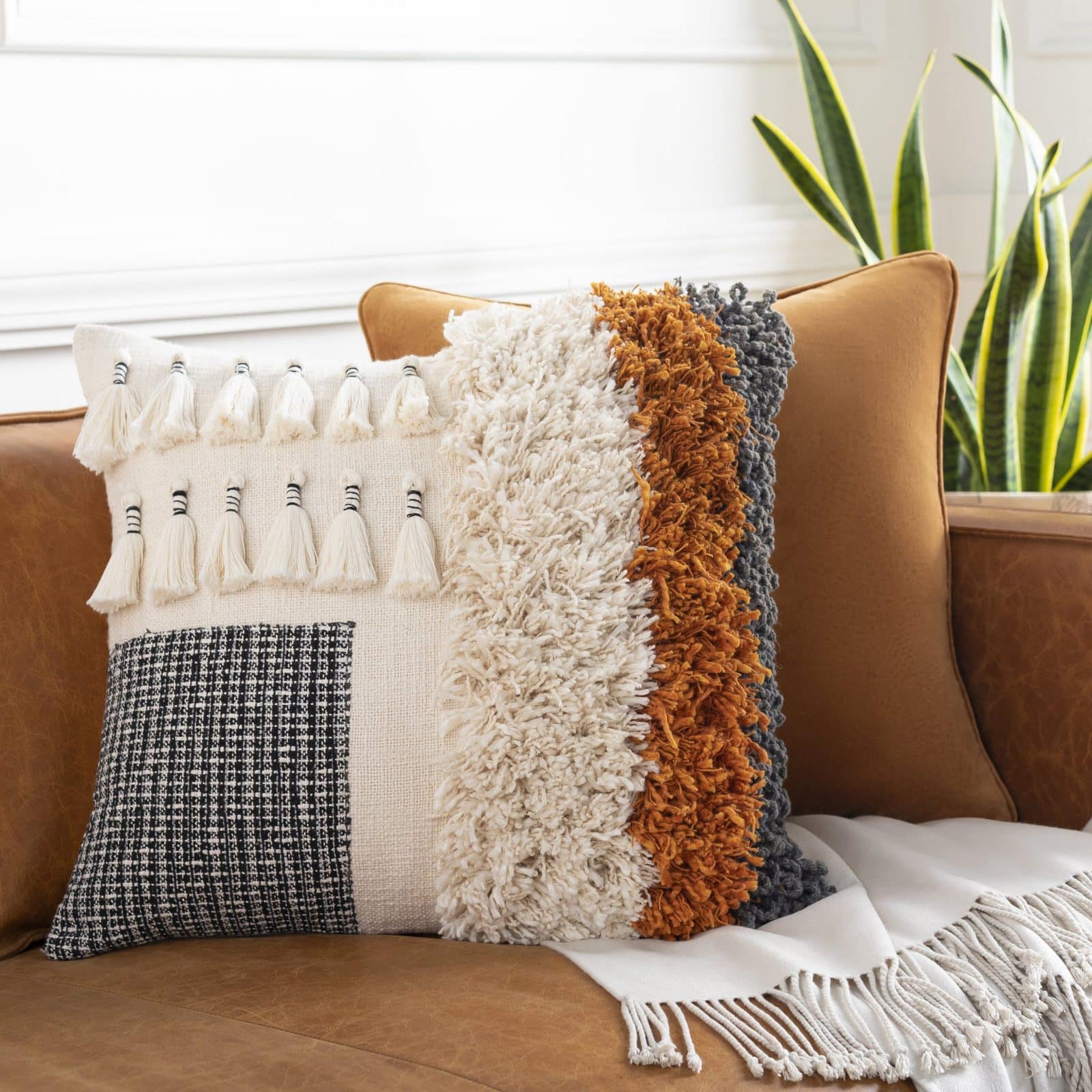 Neutral doesn't always mean boring. Take this bohemian throw pillow cover, for example. All of its colors are neutral, but the design makes a huge impact.
If you need texture in your room, this pillow cover packs it in. It currently comes in two sizes: 18" x 18" and 20" by 20".
Large Boho Throw Pillow for a Southwestern Flair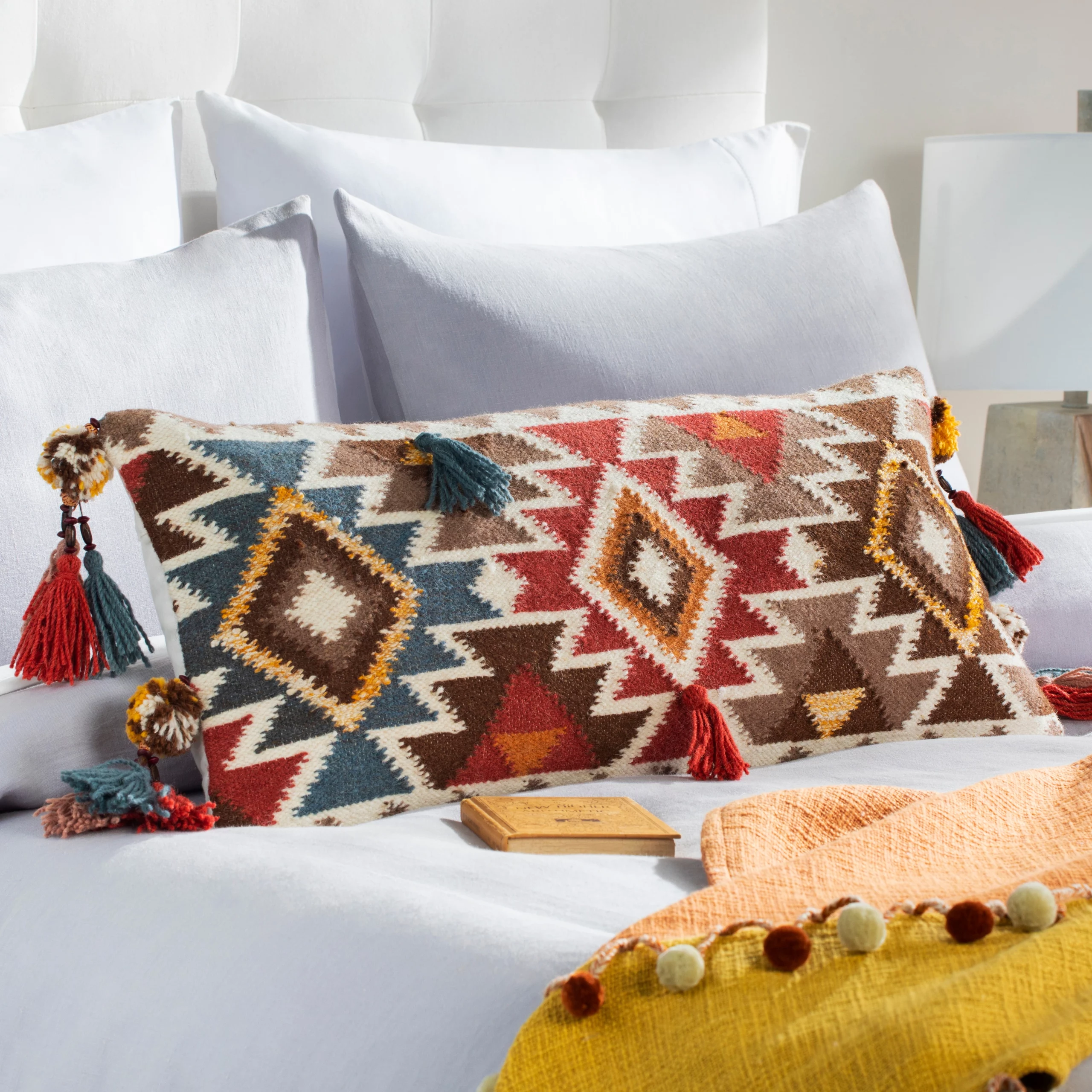 If you live in the southwest or appreciate that style, this oversized boho throw pillow is for you. This pillow offers an Aztec design in beautiful red, brown, and blue shades.
Its large 32" x 14" dimensions make it great for throwing onto a couch or bed. You can purchase it as a boho throw pillow cover only or buy the insert to go with it.
Flowy Boho Pillow to Add Visual Interest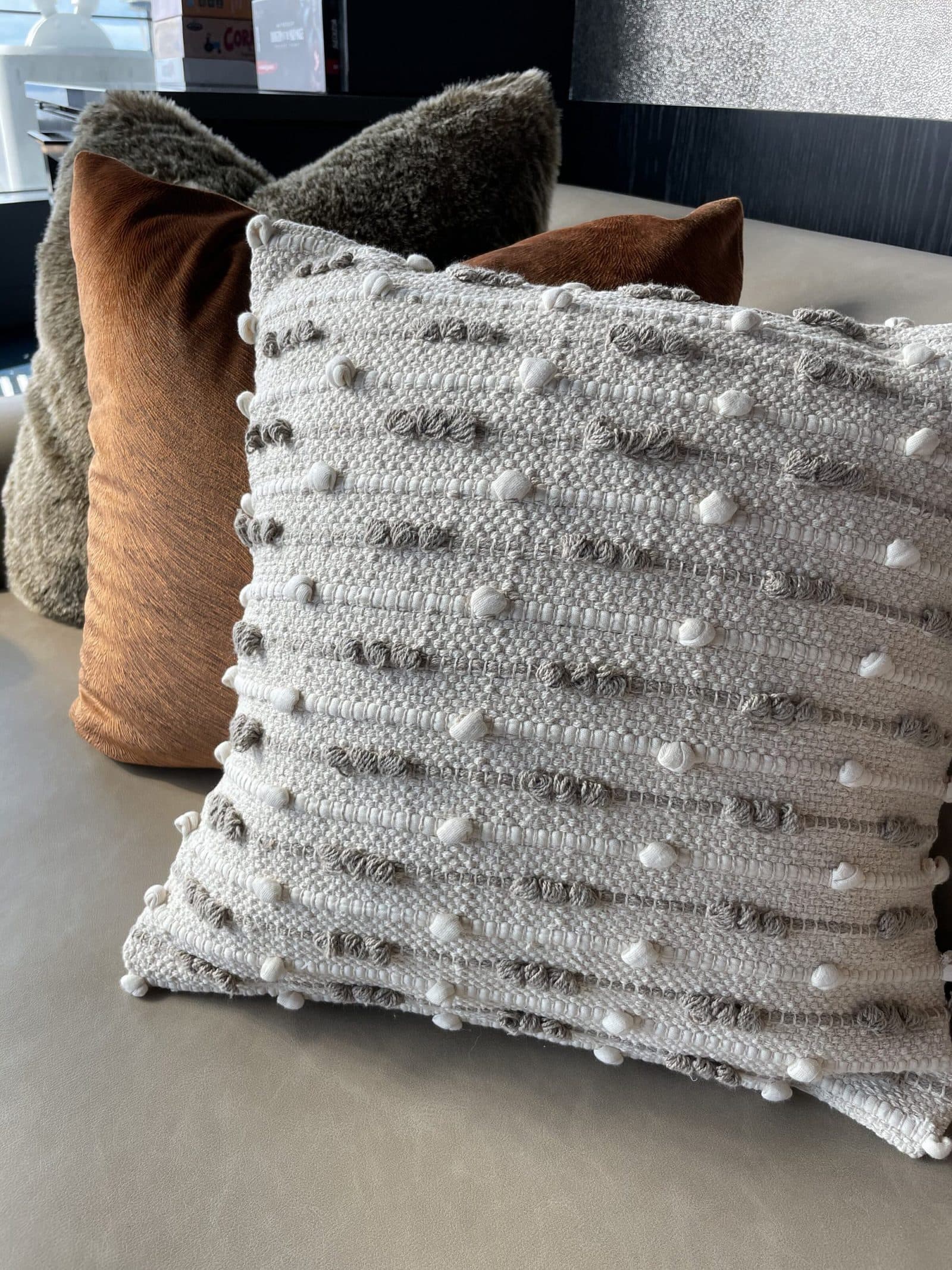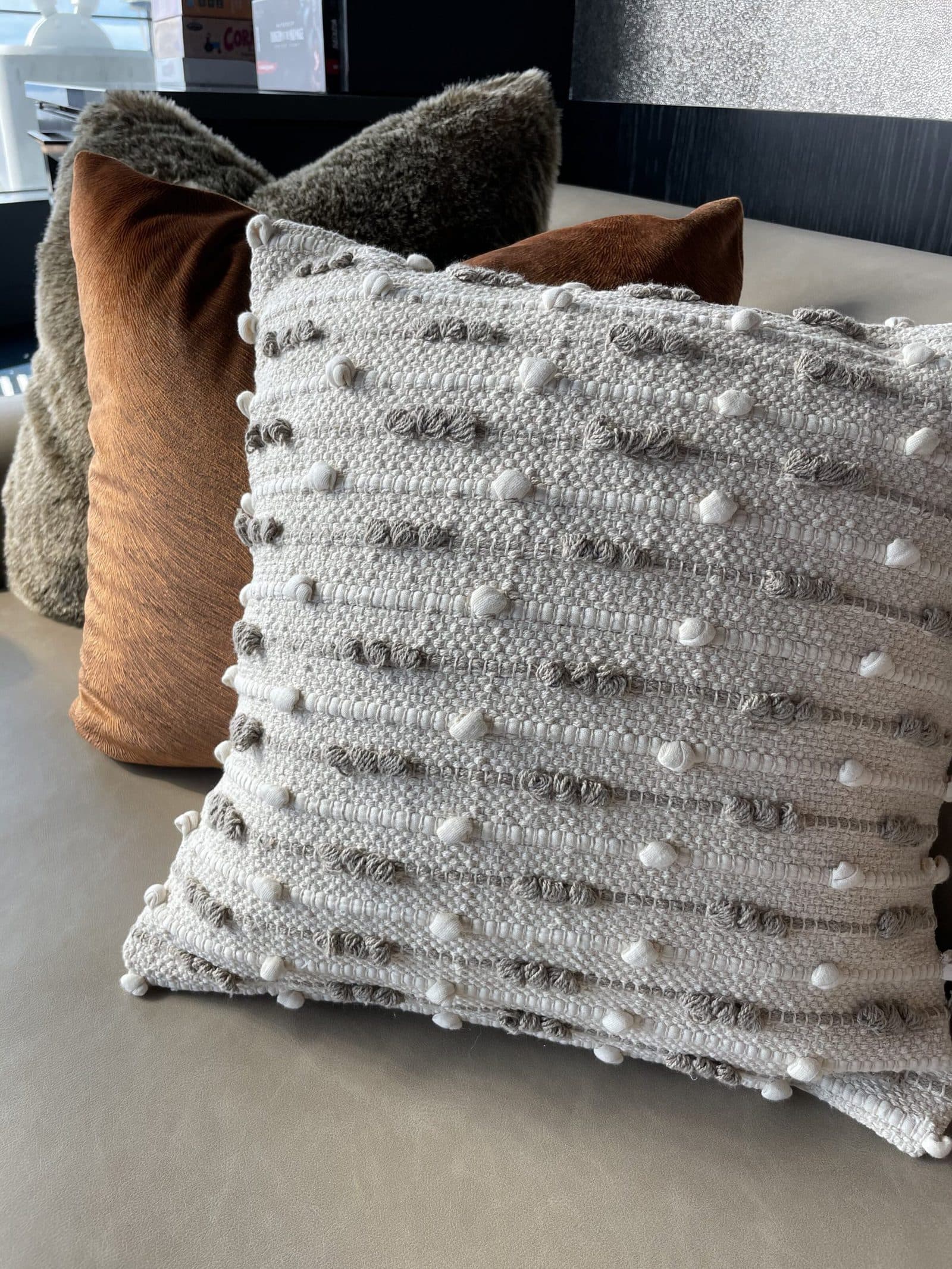 If the rest of the throw pillows on your couch are neutral and you're looking for a simple way to add visual interest, this pillow can do it. The texture and weave of this pillow draw the eye. You can pair this with warm or cool-colored couches or throws.
This throw pillow cover is 18" by 18."
Dahlia Corduroy Throw Pillows for a Fun Design Element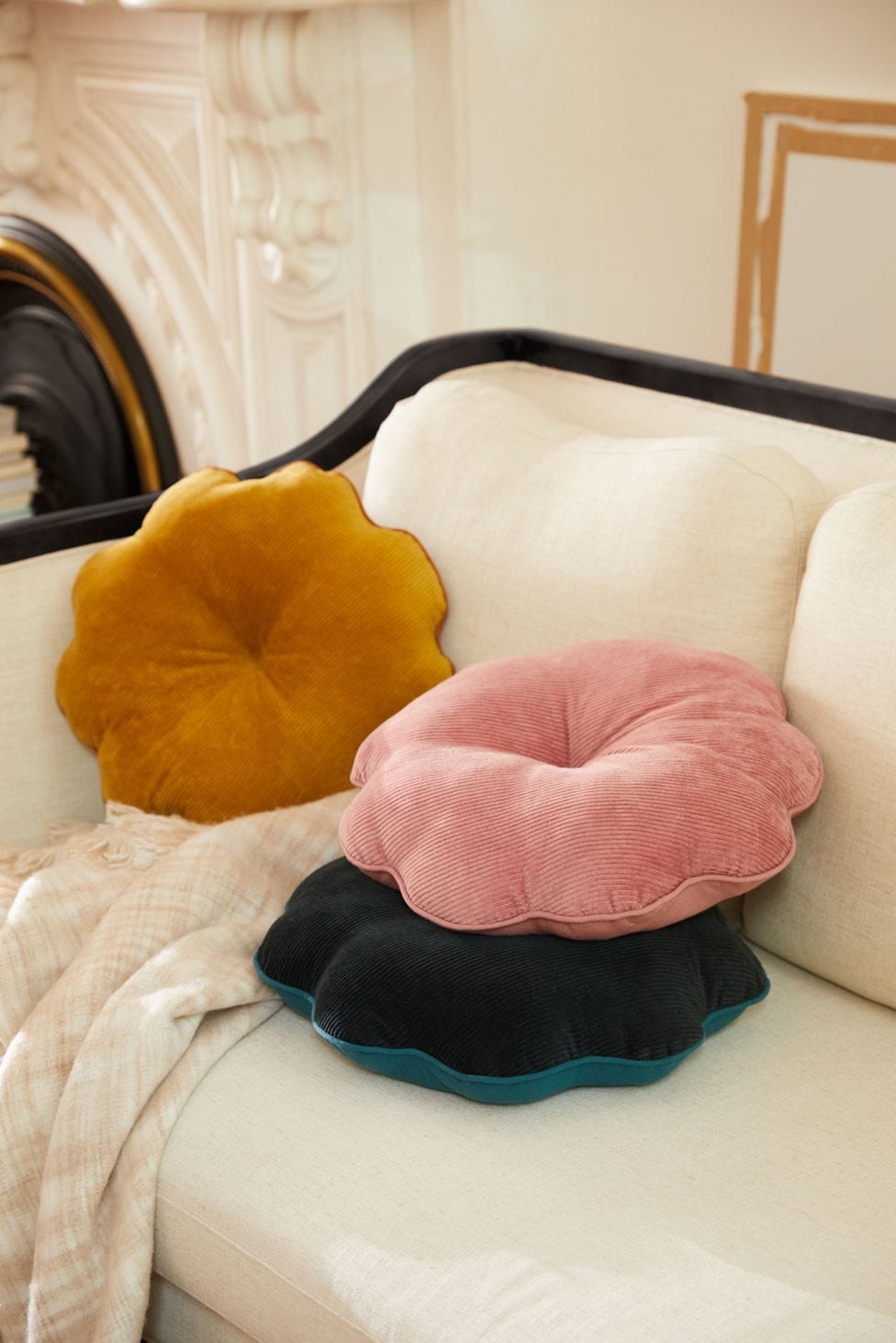 If you're looking for cute boho pillows that are still mature, these are it. These pillows come from Urban Outfitters and are available in two different colors: yellow and blue. They would pair well with many kinds of rooms and color schemes.
Subtly Striped Boho Pillow Cover for Rainbow Lovers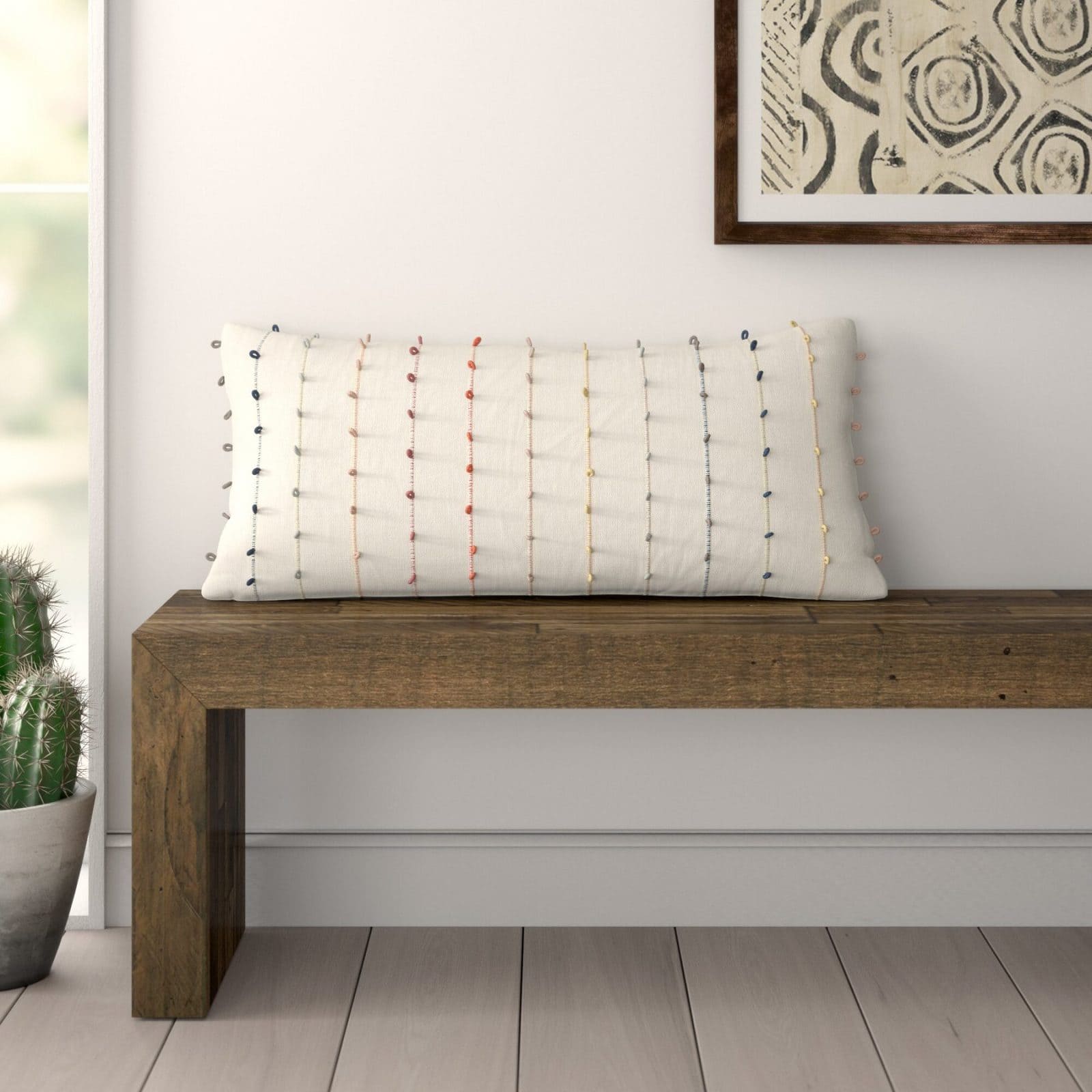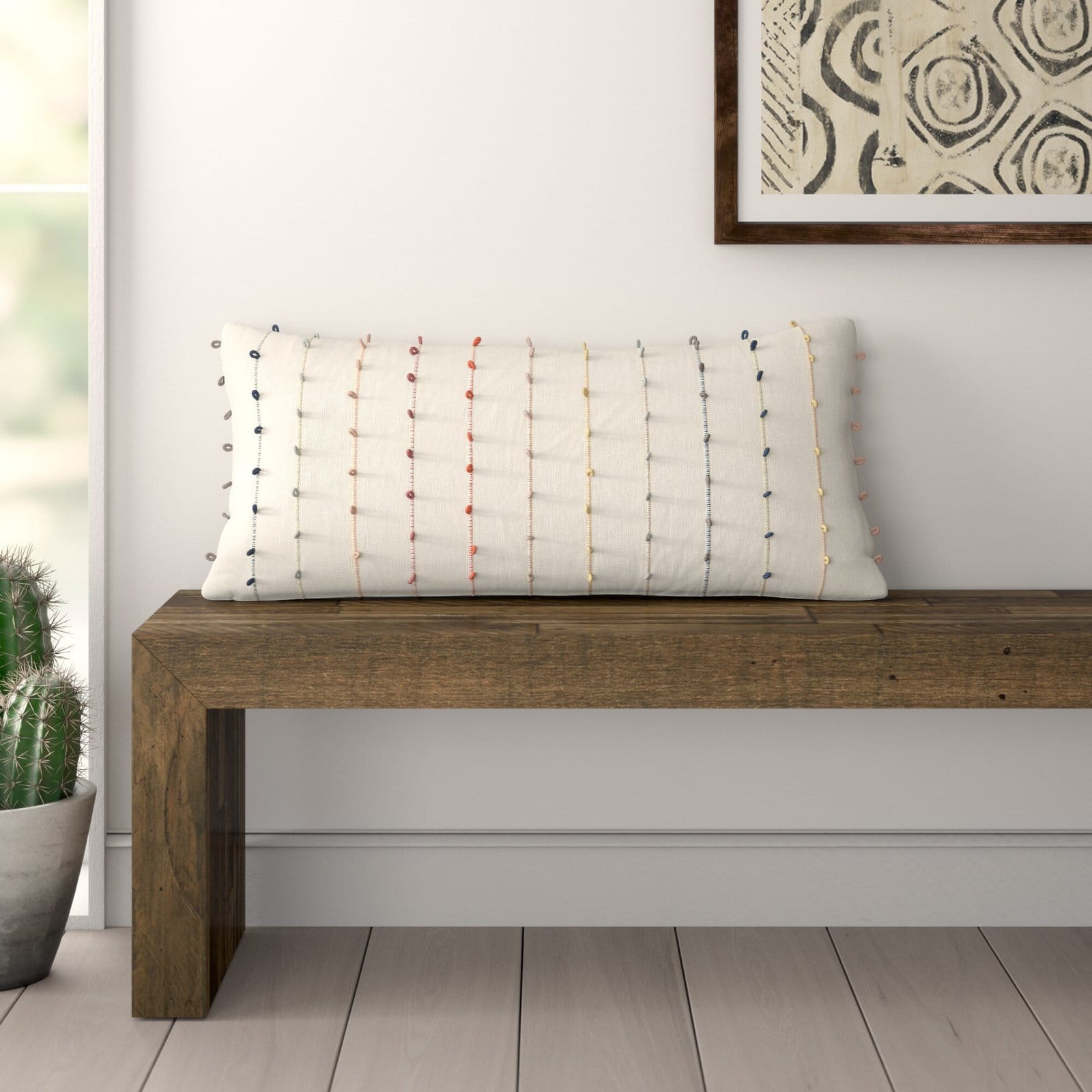 If you love rainbow colors but are trying not to go crazy with literal rainbows, you can pay tribute to them with this subtly striped boho throw pillow cover. It's white with several small stripes of color.
It has a zipper closure, and the cover is removable. Unfortunately, you'll have to buy an insert separately.
Conclusion
Boho style is fun and organic, allowing you to layer in the stuff you love without having to worry about getting it wrong.
If you're ready to bring boho flair to your room, try adding some of these pillows and pillow covers for a fun touch. Gravitate toward the patterns and colors that speak to you and mix and match to your heart's content.