Decorated Life is reader-supported. When you buy through links on our site, we may earn an affiliate commission. Learn More
15 Boho Accent Chair Ideas You'll Love
I can't deny it – boho rooms are my favorite.
The use of natural materials, furniture that's low to the ground, chairs with super thick cushions, and casual vibes make bohemian-style rooms the kind you don't want to leave.
If you're currently trying to up the boho style in your home, one of the easiest ways to do so is with a boho accent chair. If you need some help finding the perfect chair, check out these 15 ideas.
Find a Fun Shape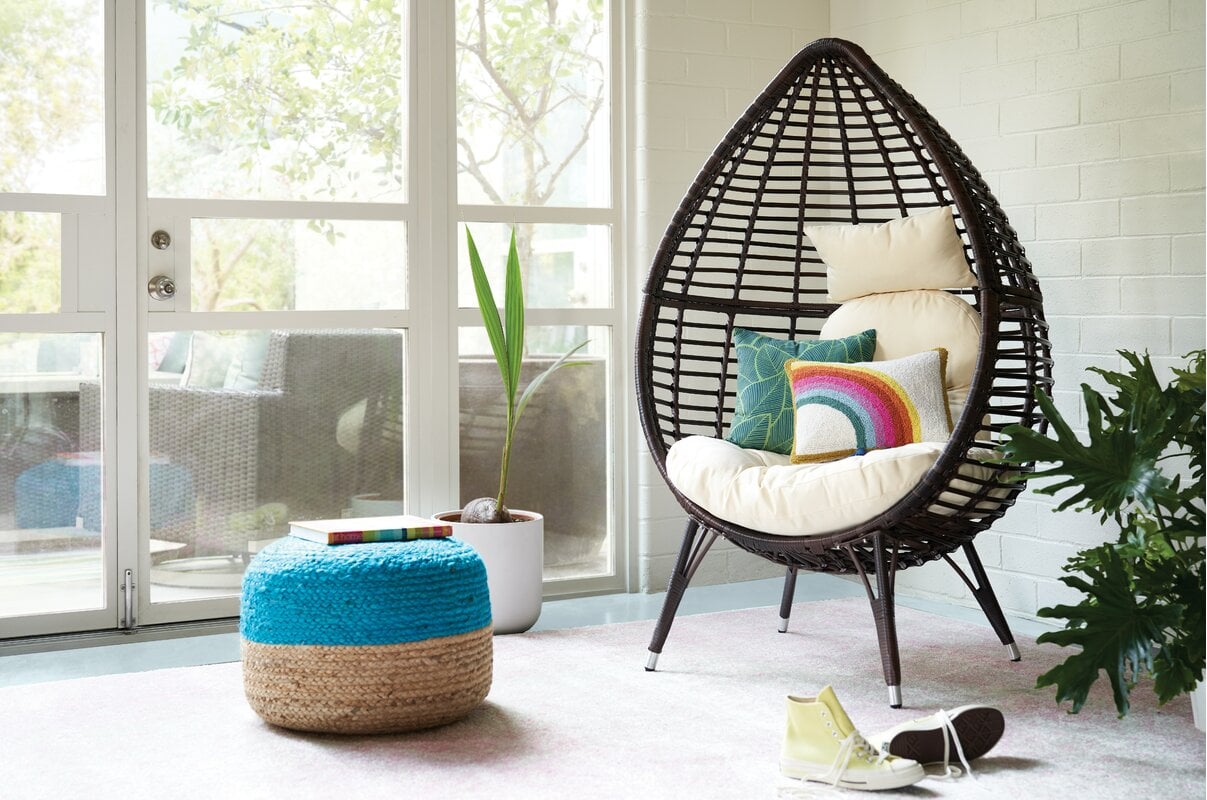 One of the great things about boho design is that creativity is encouraged. And an easy way to bring creativity into your room is with a fun-shaped chair.
This teardrop chair from Wayfair is an indoor/outdoor piece of furniture. It's crafted from wicker and comes with plush white cushions. This chair would look great as an accent in a living room or the corner of a bedroom.
Play it Safe with Rattan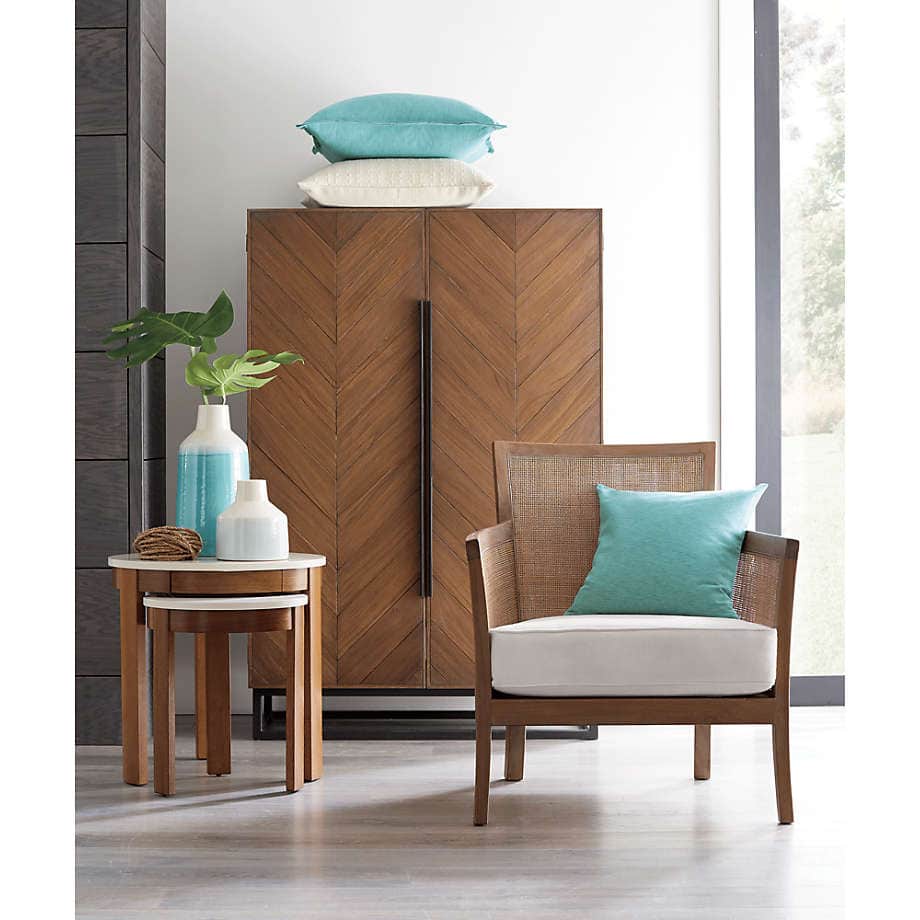 If boho had a mascot, it would be rattan. Rattan is a natural material that brings texture to a room and is an element in most boho designs.
This bohemian accent chair is made of a teak frame, rattan panels and comes with a thick white cushion. The chair is not only ultra comfy but packs big style into any room.
Make a Statement with a Small Boho Accent Chair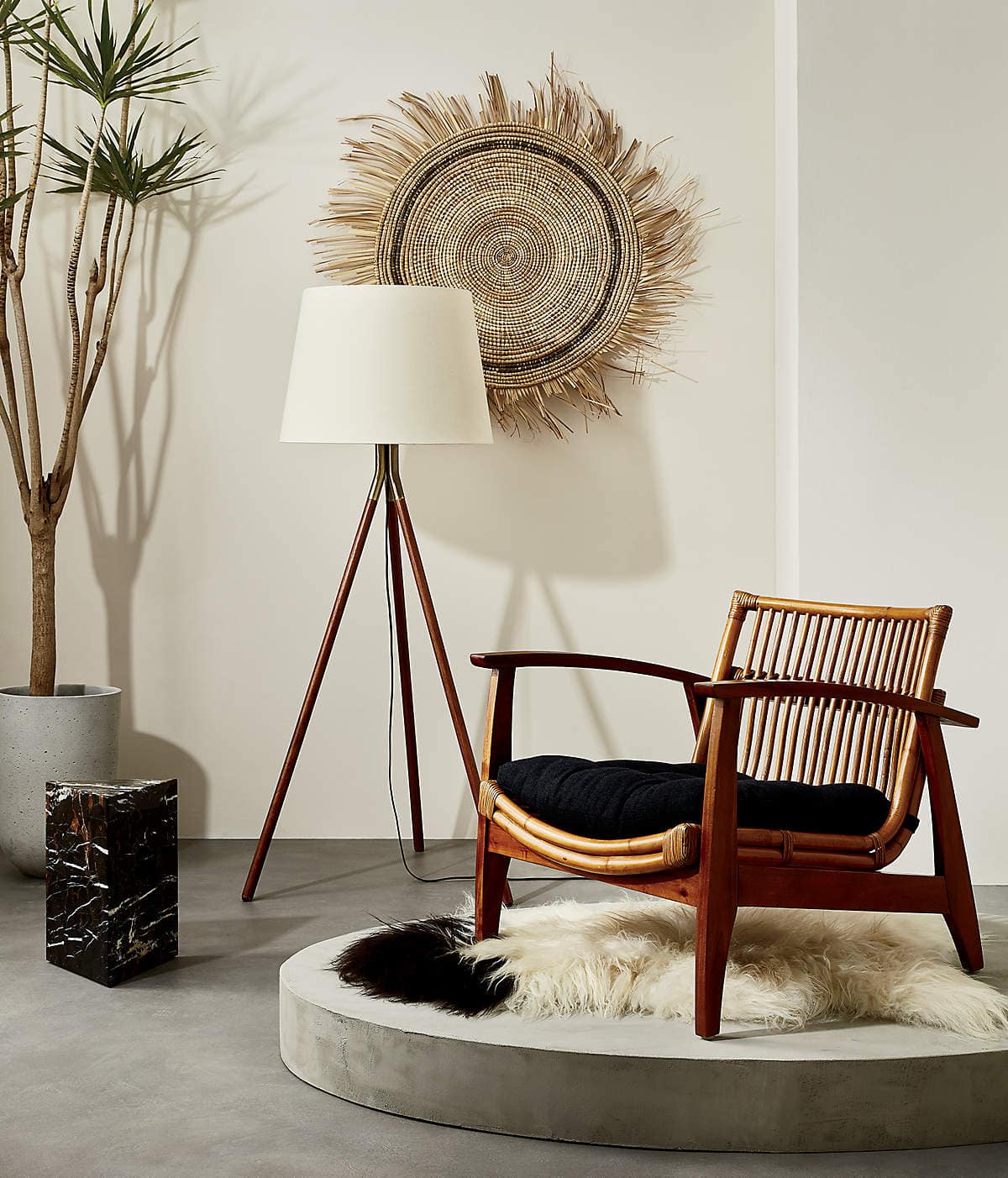 Do you know how we just talked about rattan going with boho style? Well, this chair is no exception. This small boho accent chair from CB2 has a Mindi wood frame with rattan and a tufted cushion.
The size of this chair makes it perfect for small living rooms or bedroom corners. You could even put a pair of these across from your sofa.
Pack in the Natural Materials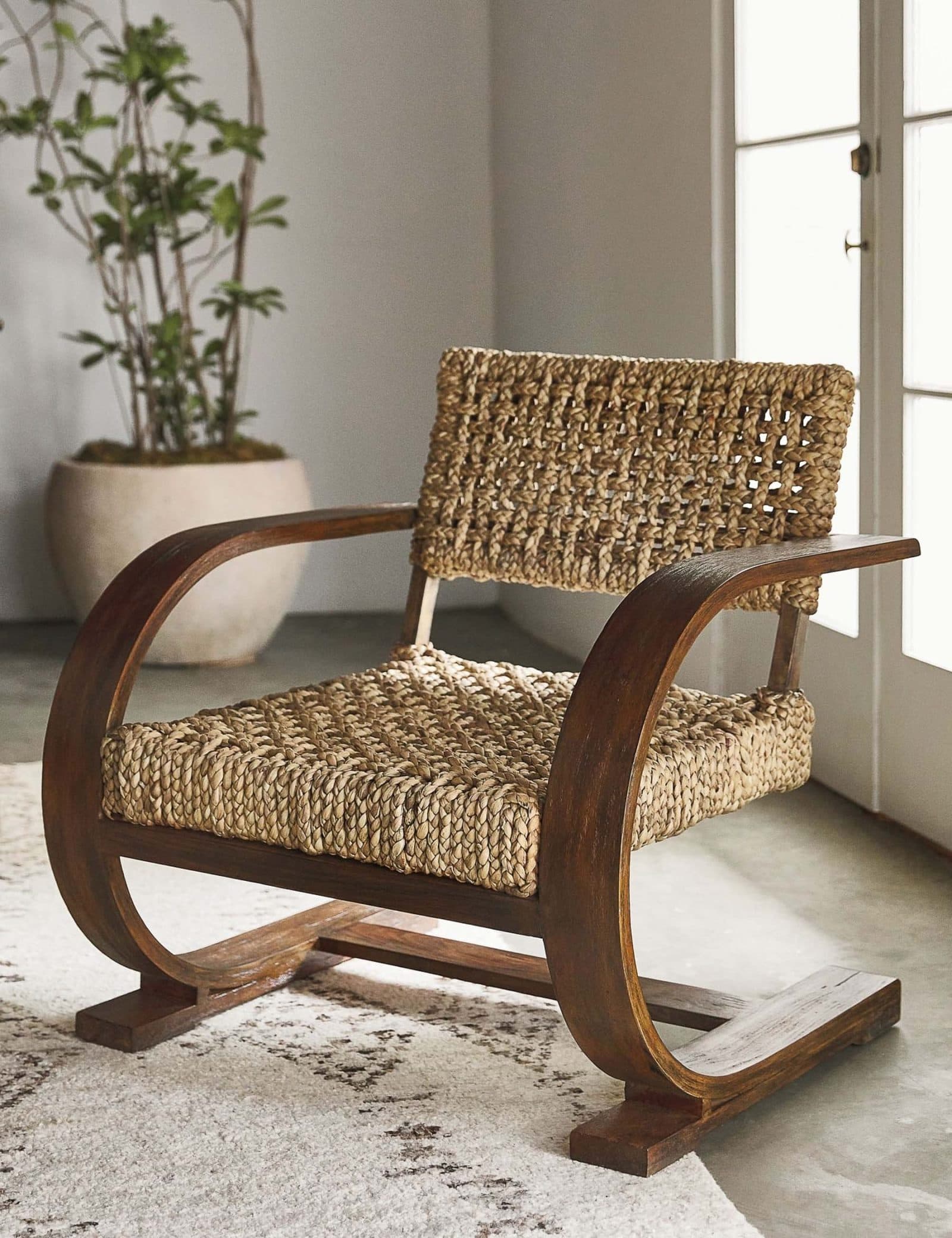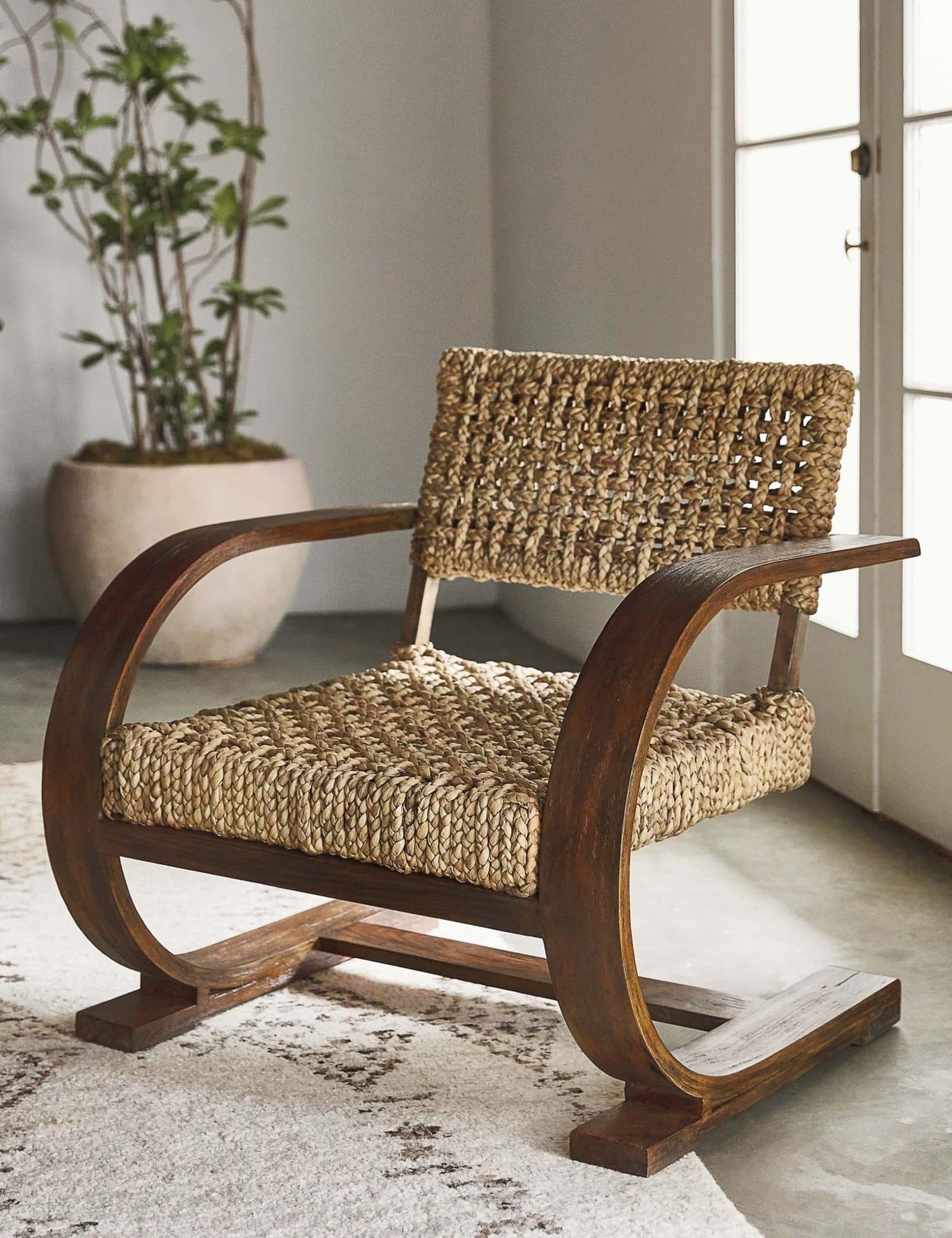 The boho look is all about layering in natural materials, which is awesome since natural elements bring so much warmth and texture to a room. And fortunately, when you're in the market for a bohemian accent chair, you have plenty of options.
This beautiful chair from Lulu and Georgia features a fun architectural design and woven banana fibers. This is another chair that works well in both bedrooms and living rooms.
Stay Low to the Ground with a Lounge Chair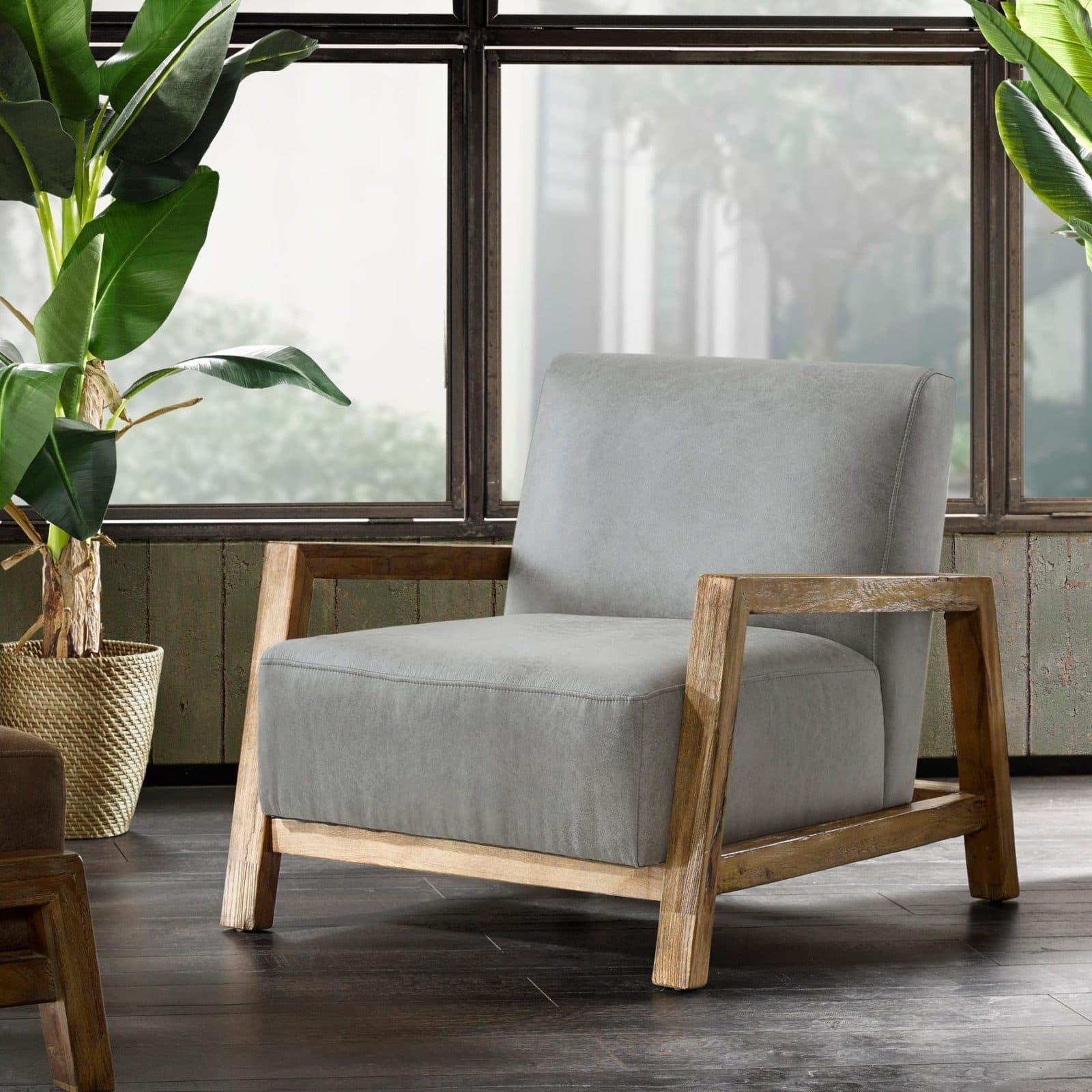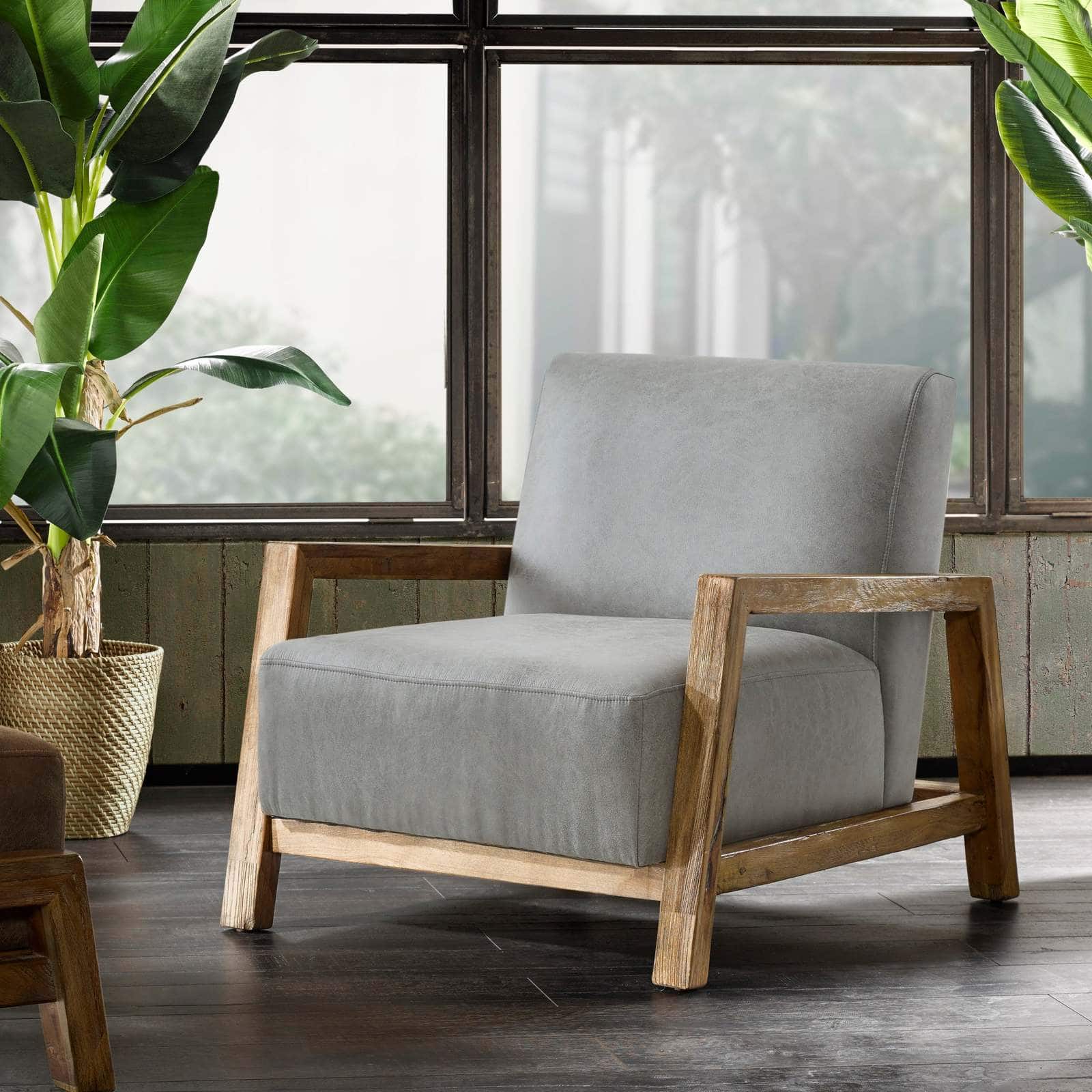 Aside from natural materials, another common element you see among boho designs is furniture that sits low to the floor. If you like that look, you can achieve it with this bohemian-style chair.
This lounge chair is made of reclaimed oak and features an ultra-thick cushion. This is the perfect chair for lounging around the living room with a book or drink in hand.
Get Comfy with a Chunky Arm Chair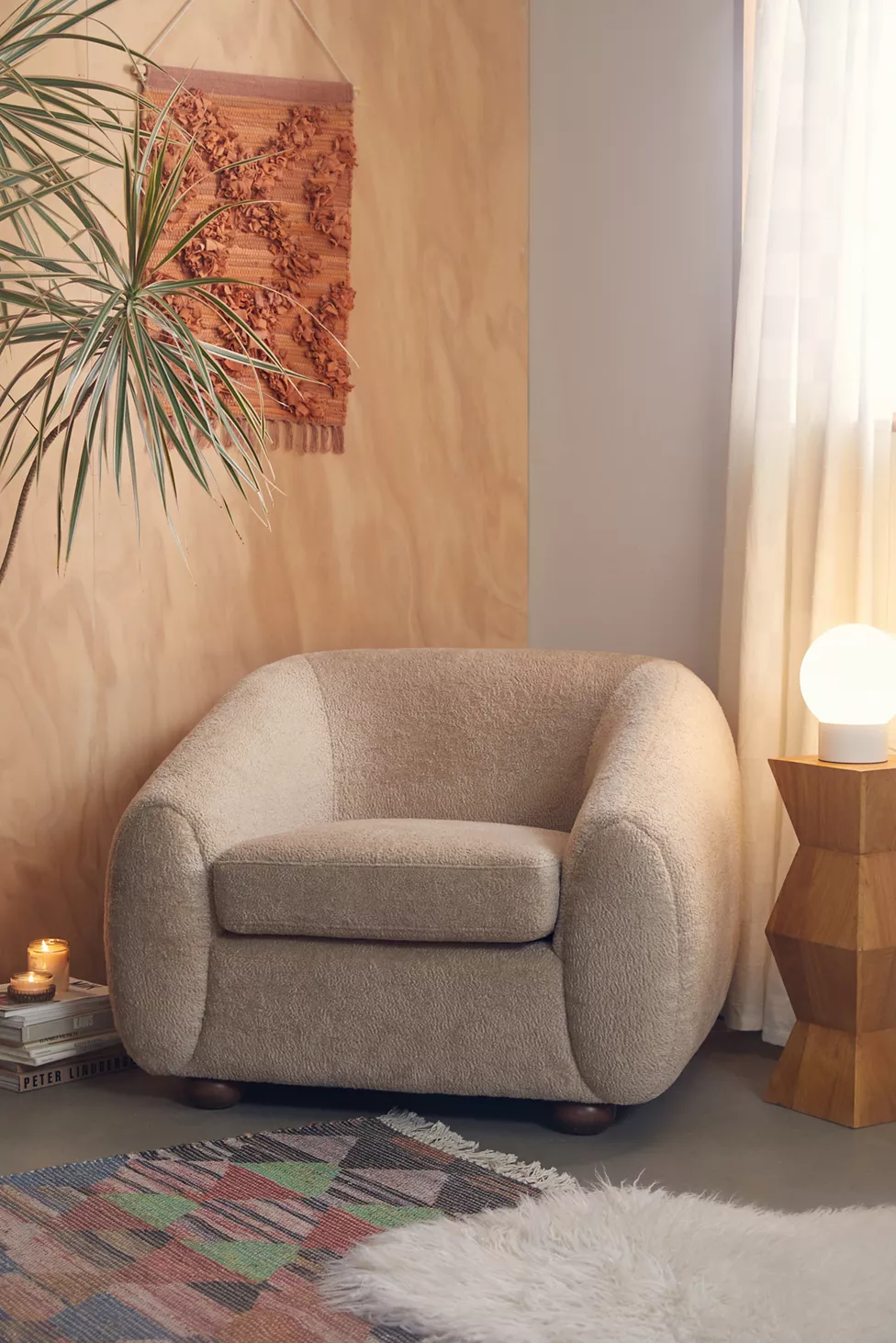 Need a boho comfy chair? Try this one from Urban Outfitters that looks cozy enough to fall asleep on.
This armchair has a thick frame and high-quality fabric that will withstand wear and tear. This would look great sitting in the corner of the living room or facing the tv.
Try a Rattan Swivel Chair for a Modern Touch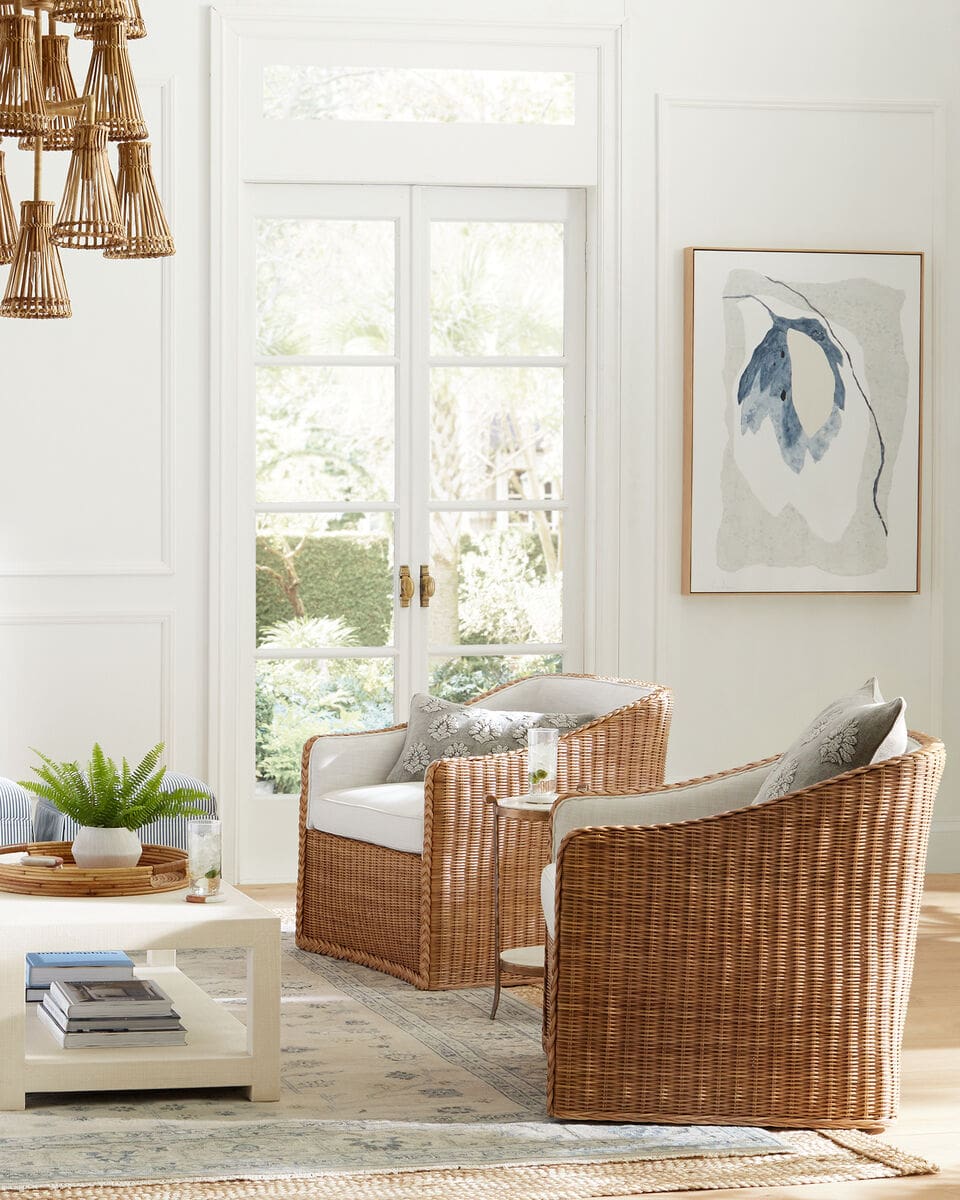 If your style bounces from boho to modern, a chair like this can work for you. This stylish boho accent chair has a crisp design with bright white cushions that look very clean. The rattan material adds boho style to the chair.
A set of these chairs would look great across from your living room sofa. These could also work nicely next to a bed.
Find a Chair Fit for a Queen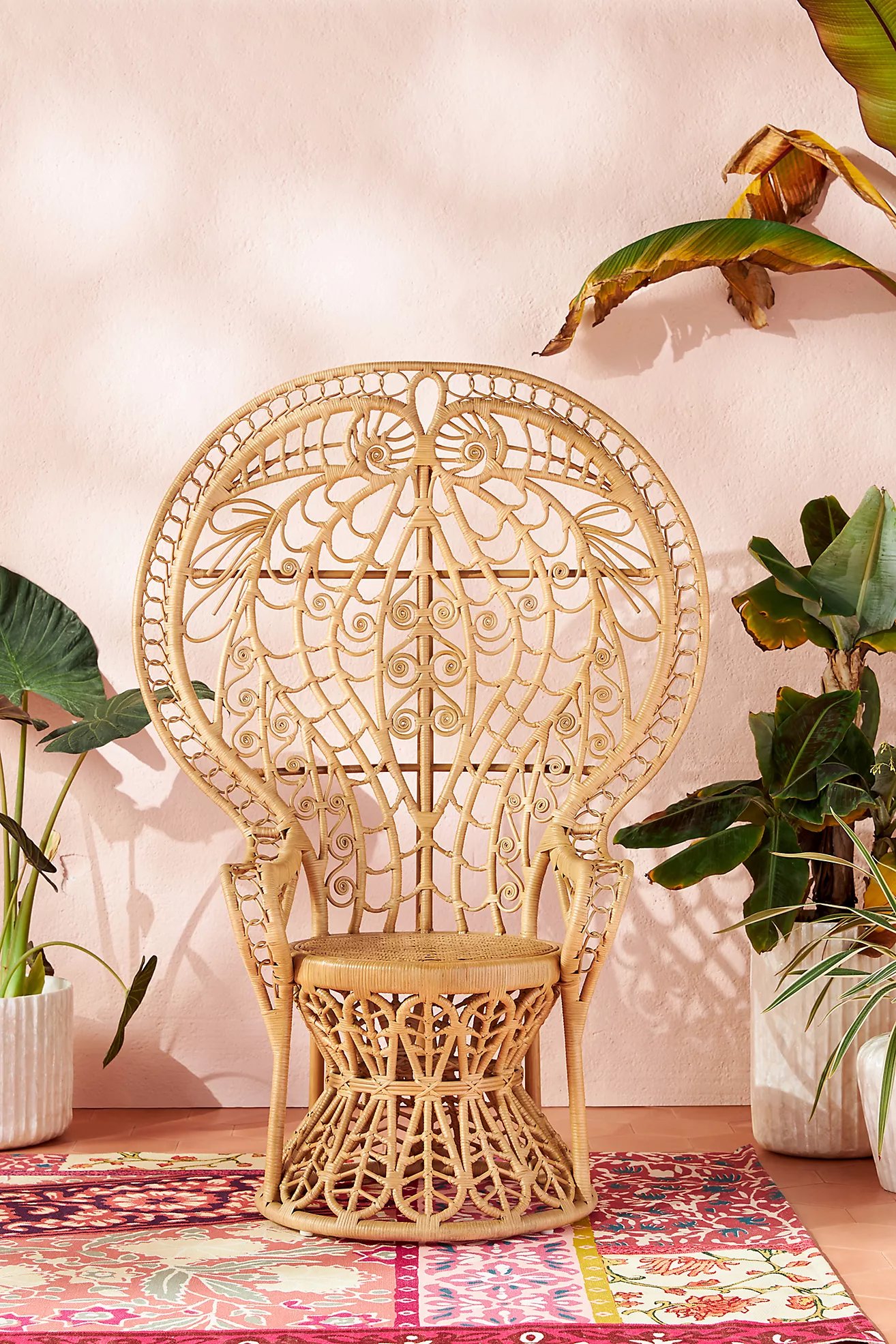 Looking for a visually interesting design? This one is hard to beat. This rattan accent chair plays on maximalist style and is truly fit for a queen.
One of the coolest things about this chair (besides the excellent design) is that you can use it indoors or outdoors. Simply place it beside your bed or in your living room for a regal feel.
Install a Hanging Chair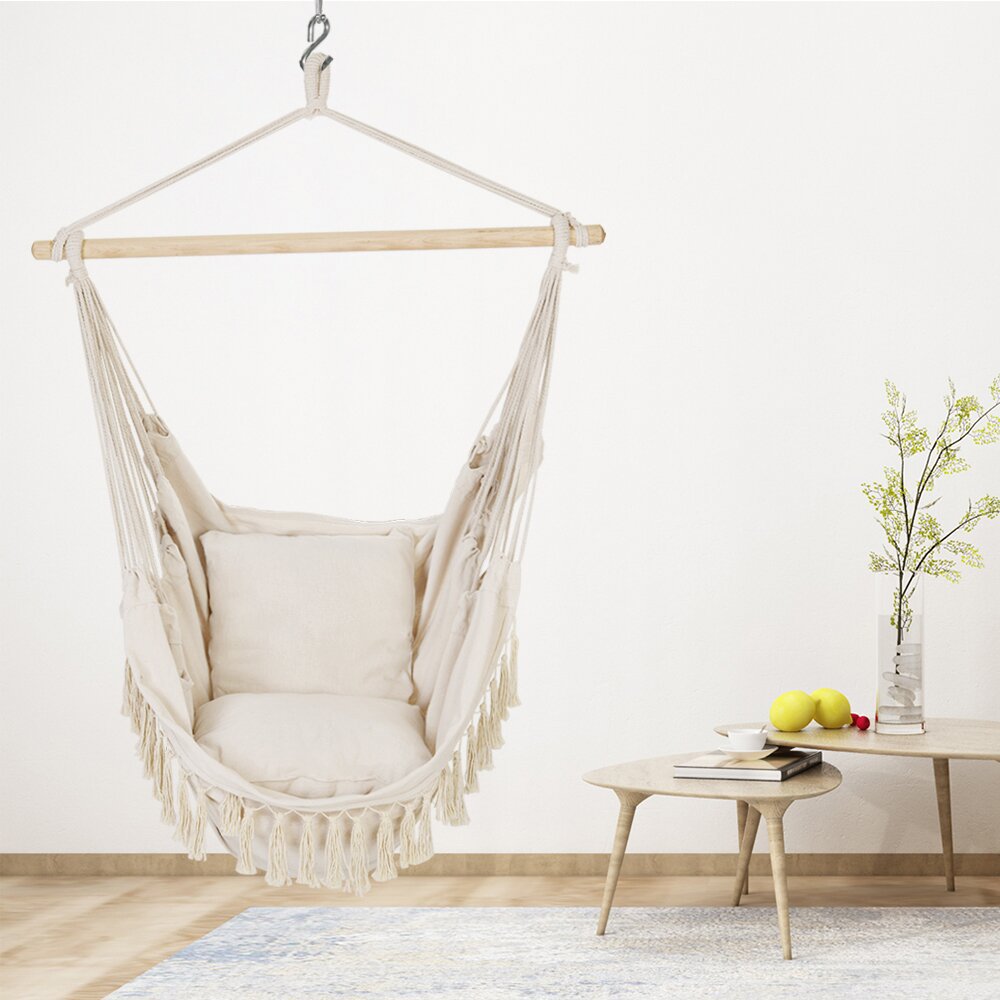 If you want to add some fun to your room, consider a hanging chair like this one from Wayfair. The tassels and wooden rod give off a very boho vibe, while the cushions provide plenty of comfort.
This hammock chair is an excellent spot for kids and adults to curl up, watch tv, or read a book. This model can hold up to 330 pounds.
Bring in Style with a Wingback Chair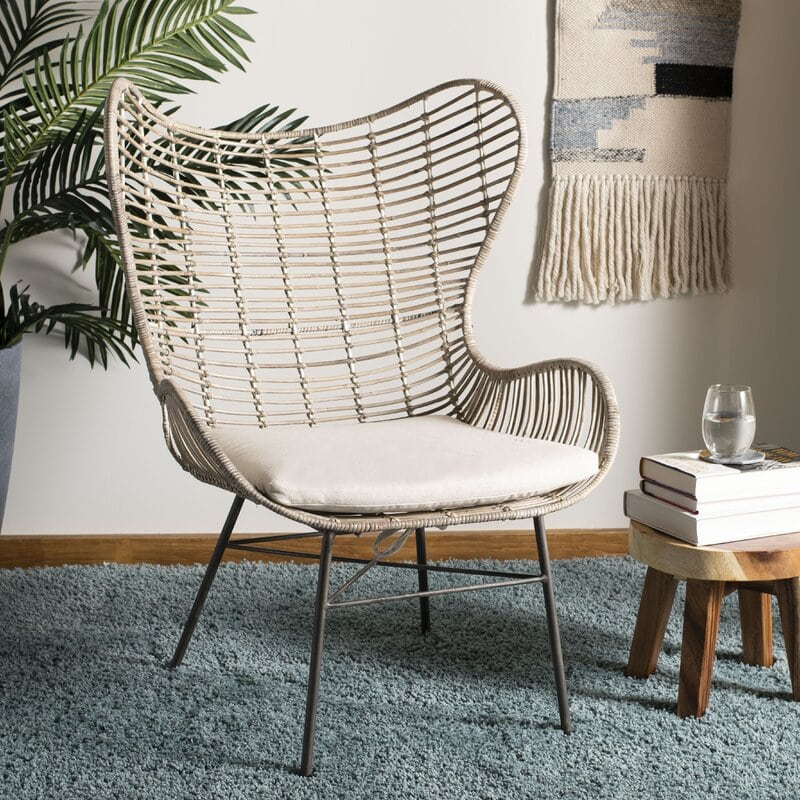 Trying to achieve a boho-chic style? If your answer is yes, this chair will help you get there. This wingback chair is made of rattan and comes with a foam pad.
You can put this chair next to an end table or beside a bed. It could even work as an office chair.
Go Monochromatic with a Minimal Chair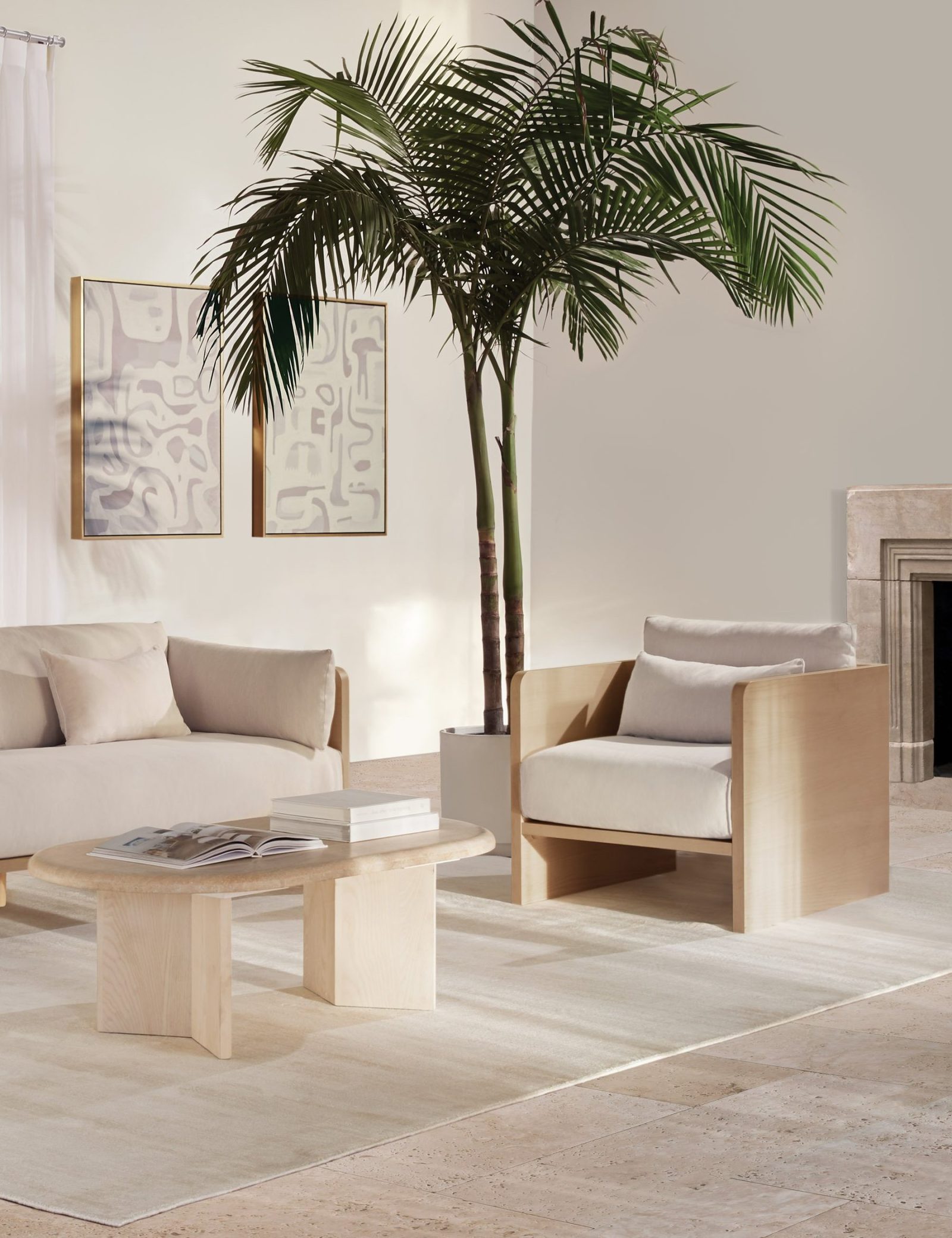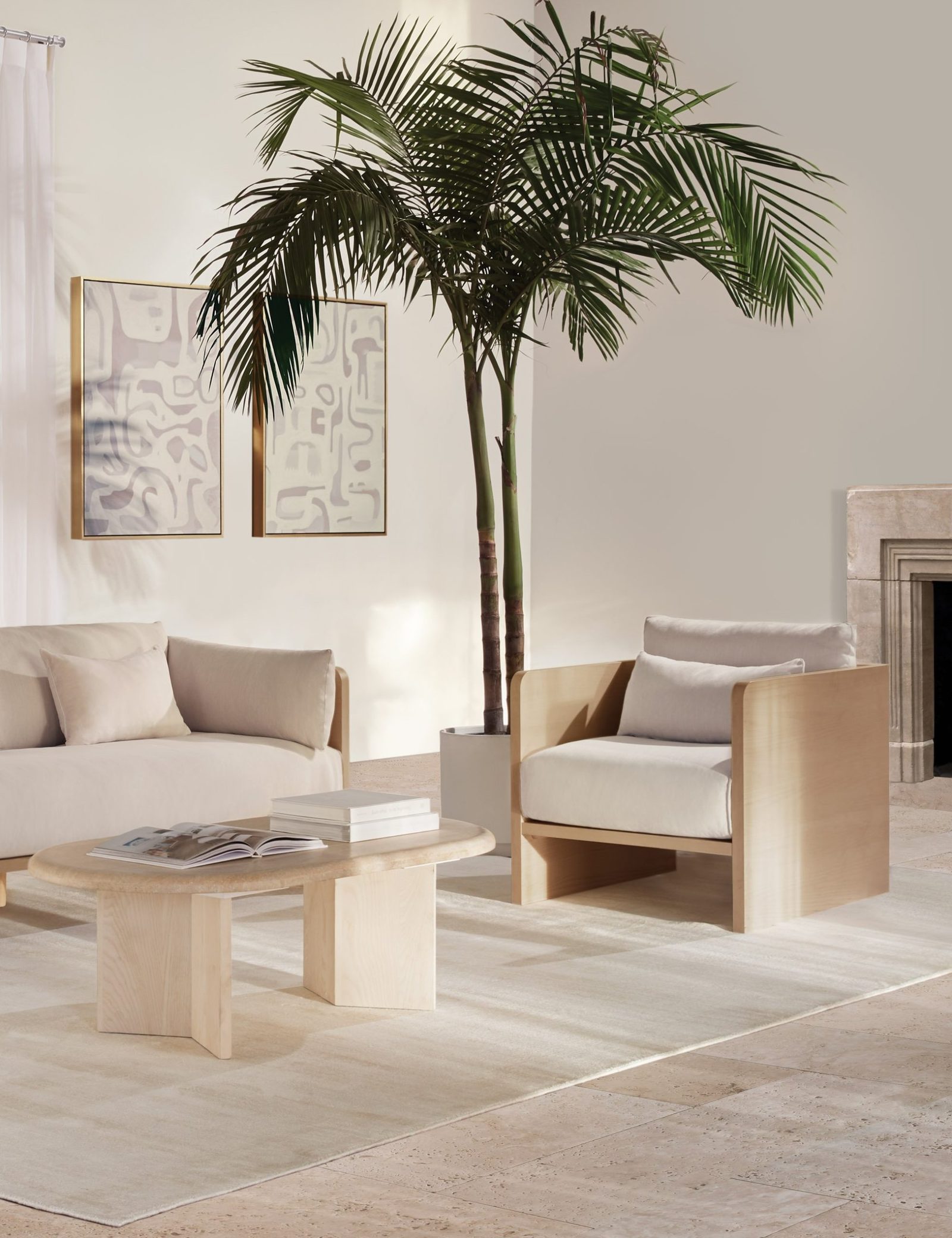 If you like the neutral tone-on-tone look, this is the chair for you. This chair has a light wood finish with a light tan cushion.
You can use this boho accent chair in neutral color schemes and with a minimal design aesthetic. This type of chair looks great in the living room.
Warm Up Your Room with a Leather Chair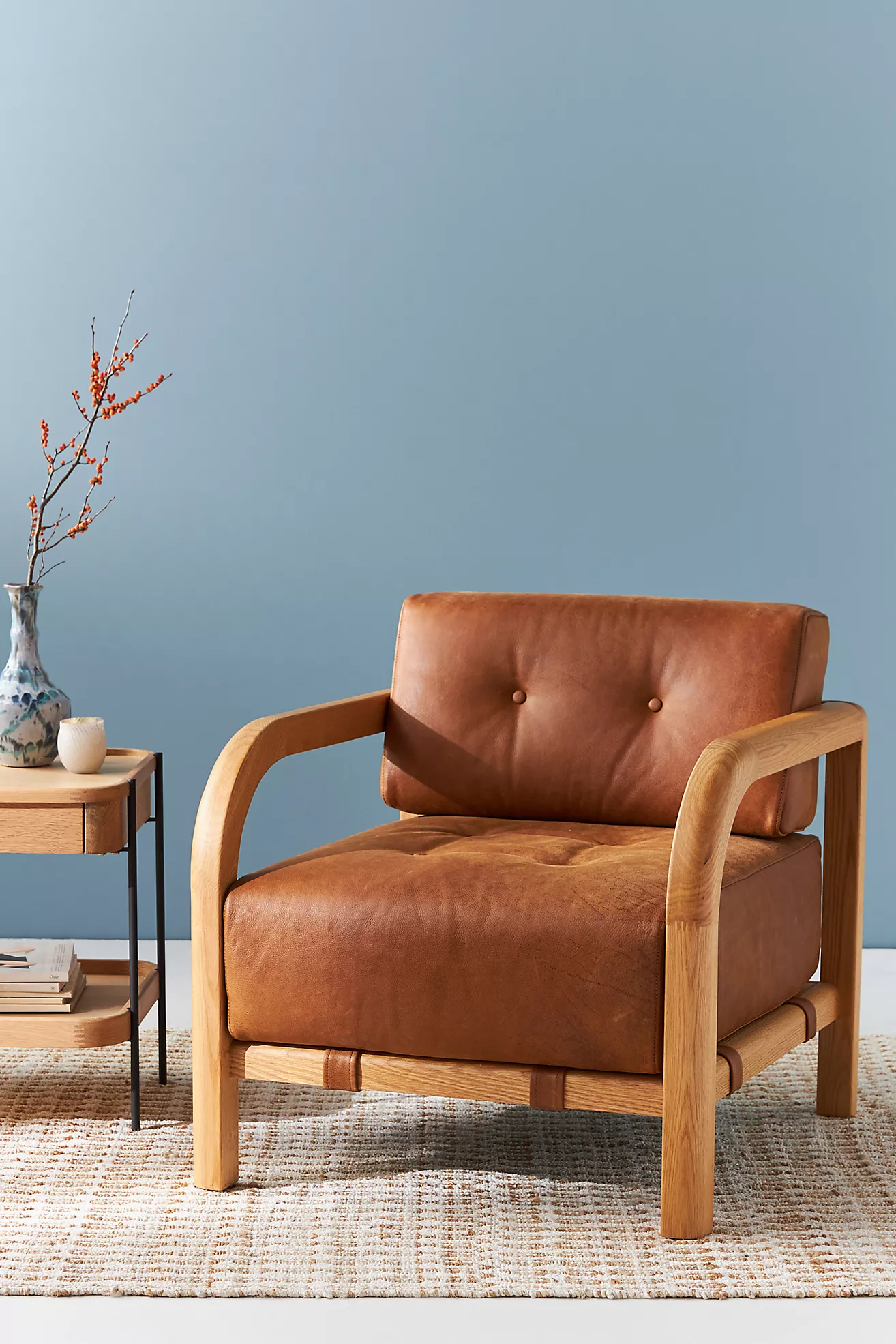 If you need to pull warmth into a room, choosing a brown leather boho accent chair is an easy way to achieve your goal. This chair from Anthropologie is made from genuine leather and has a thick cushion and fun shape, lending to a very modern boho look.
You can place this model in the living room or use it as a bedside reading chair. And since it's constructed of leather, you know it will last a long time.
Opt for a Versatile Boho Chair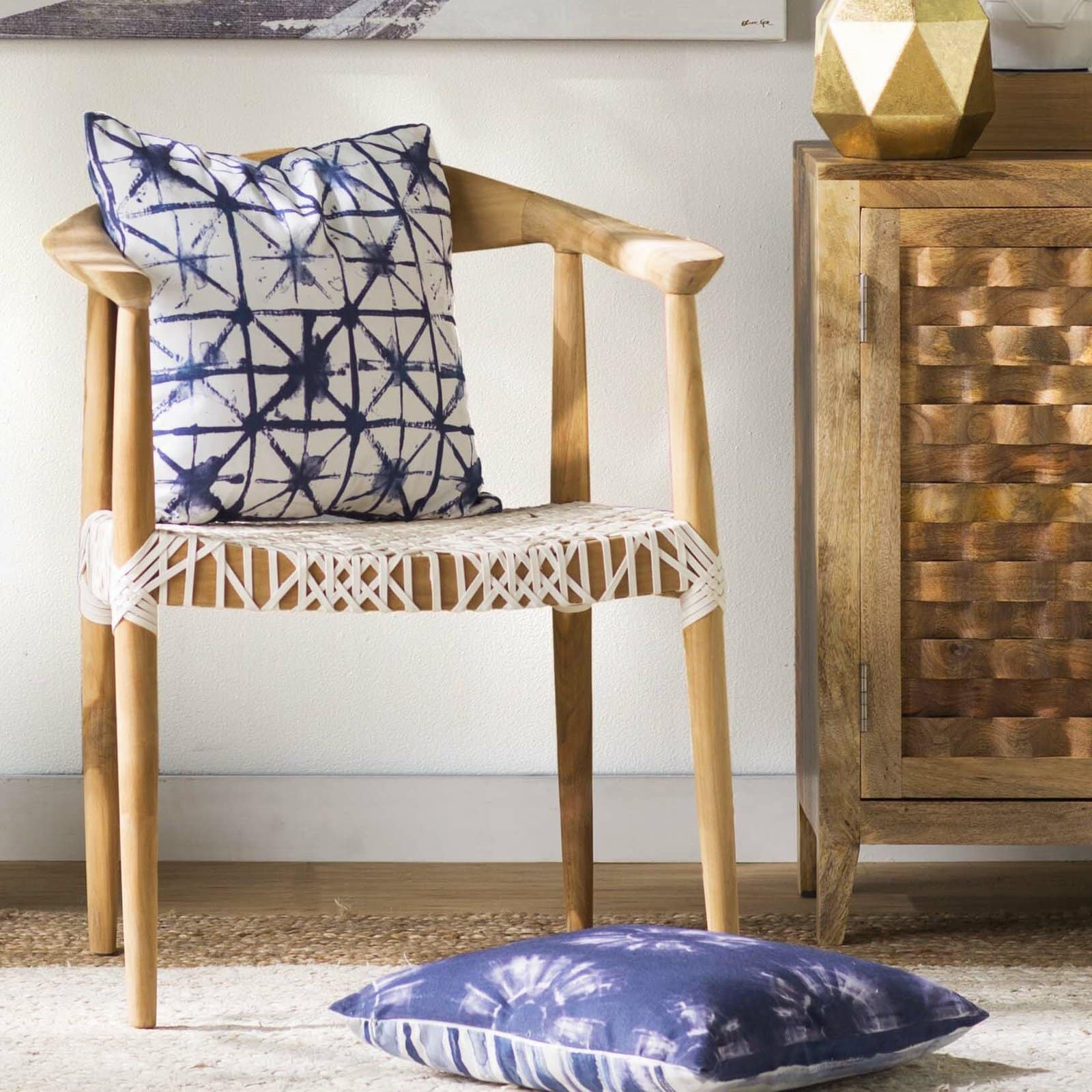 Need a chair that works well in any room? This wooden armchair is a clear winner. You can put this chair at the kitchen table, in the living room, or at the bedside.
You find this chair in two colors: brown and black. The brown version has a white woven seat, and the black version has a black woven seat.
Get Cozy with a Chair and Ottoman Set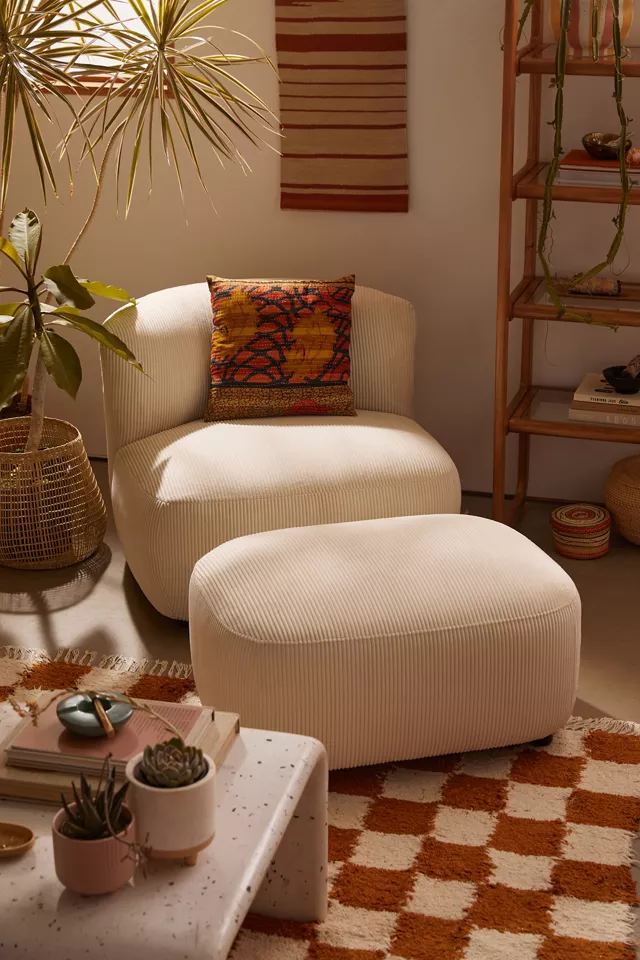 If comfort is your goal, you can't go wrong with this thick, plushy chair from Urban Outfitters. It would look great by itself, and it offers even more comfort when paired with its matching ottoman.
This chair comes in either ivory or brown. The pinstripe pattern brings texture into the room without being overwhelming.
Lounge in a 1930s Inspired Chair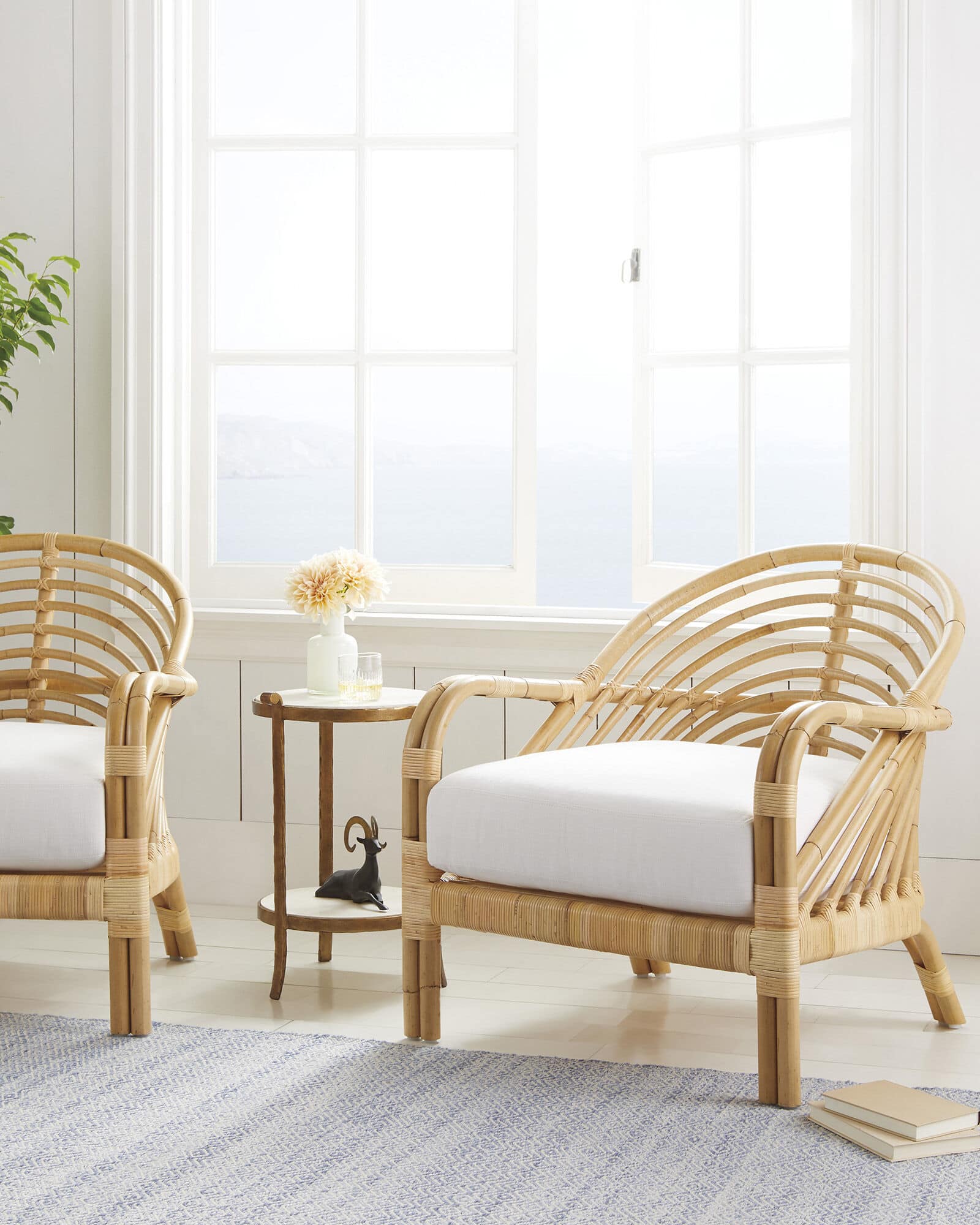 This chair is the best of everything. It features a fun, 1930s inspired design, is constructed of beautiful rattan, and is super comfy with its ultra-thick cushion.
If you love modern-meets-vintage, this chair is it. And since this is very versatile, it will look good in any room you put it in.
Final Thoughts
There's no denying it – boho accent chairs are gorgeous. These chairs are a nice break from the standard recliner or upholstered armchairs typically seen in the living room or bedroom.
If you're trying to pull off a boho vibe, try incorporating natural materials into your room, as you see done with nearly all of these accent chairs. Rattan, leather, and natural wood are excellent materials to look for.