Decorated Life is reader-supported. When you buy through links on our site, we may earn an affiliate commission. Learn More
Chic Parisian Bedroom Ideas to Bring French Flair Home
Is there a place that's as romantic as Paris? It's a dreamy city, famous for plenty of reasons – French architecture and interior design are only two. So why not encapsulate that lovely Parisian feel, and add French charm to your home?
Parisian-style bedrooms are always in style. So, here are some of our favorite Parisian bedroom ideas to get you inspired.
Decorate With Plants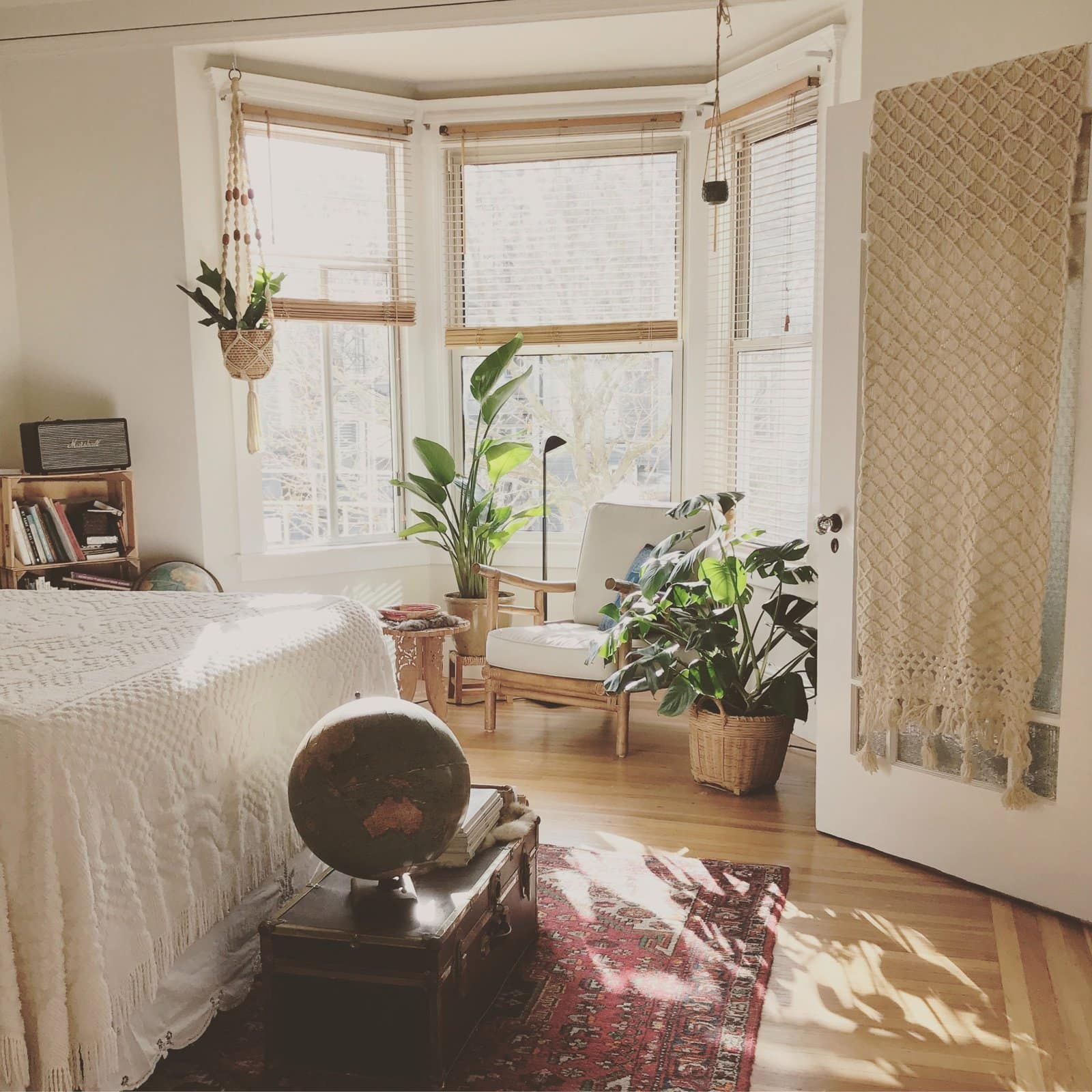 Choosing the right decor is key when you're looking to create that perfect Parisian bedroom look. The key is to not go overboard with decor but to keep things simple and light. Plants are a perfect choice here.
Picking out a couple of plants that work well in bedrooms is the key to creating an airy, natural space that fits with the Parisian style. Two or three are just enough, but if you're a green thumb don't be afraid to add more.
Minimalistic Decor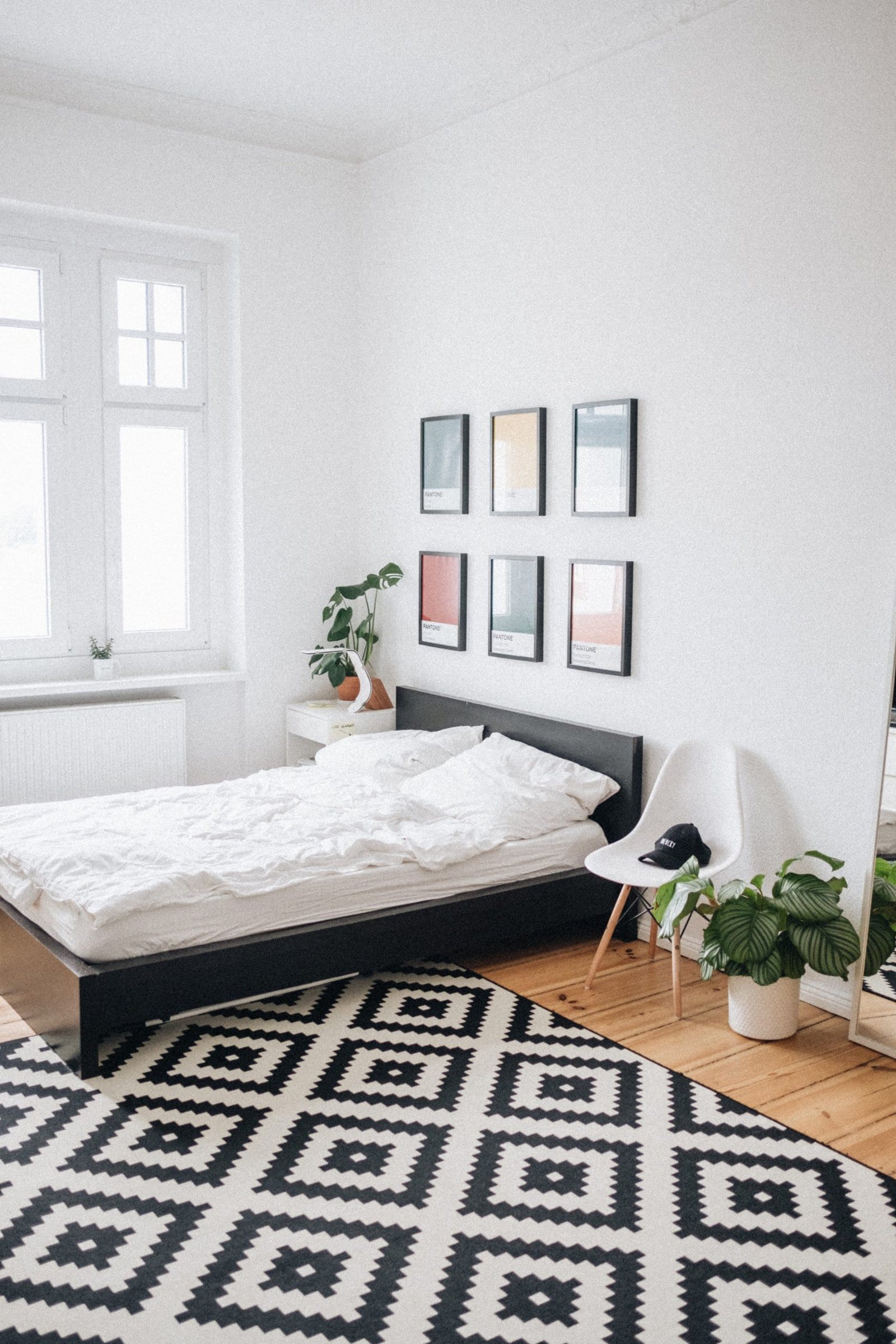 One of the staples of Parisian decor is a bright, airy room. To achieve that light feeling, avoid too much decor, so you don't "drown" the room.
A couple of minimalistic paintings, and a visually interesting rug, can add a lot of flair to the room. Just be mindful of the decor, and remember, when it comes to the Parisian look – less is always more.
White Bedding Is Very Parisian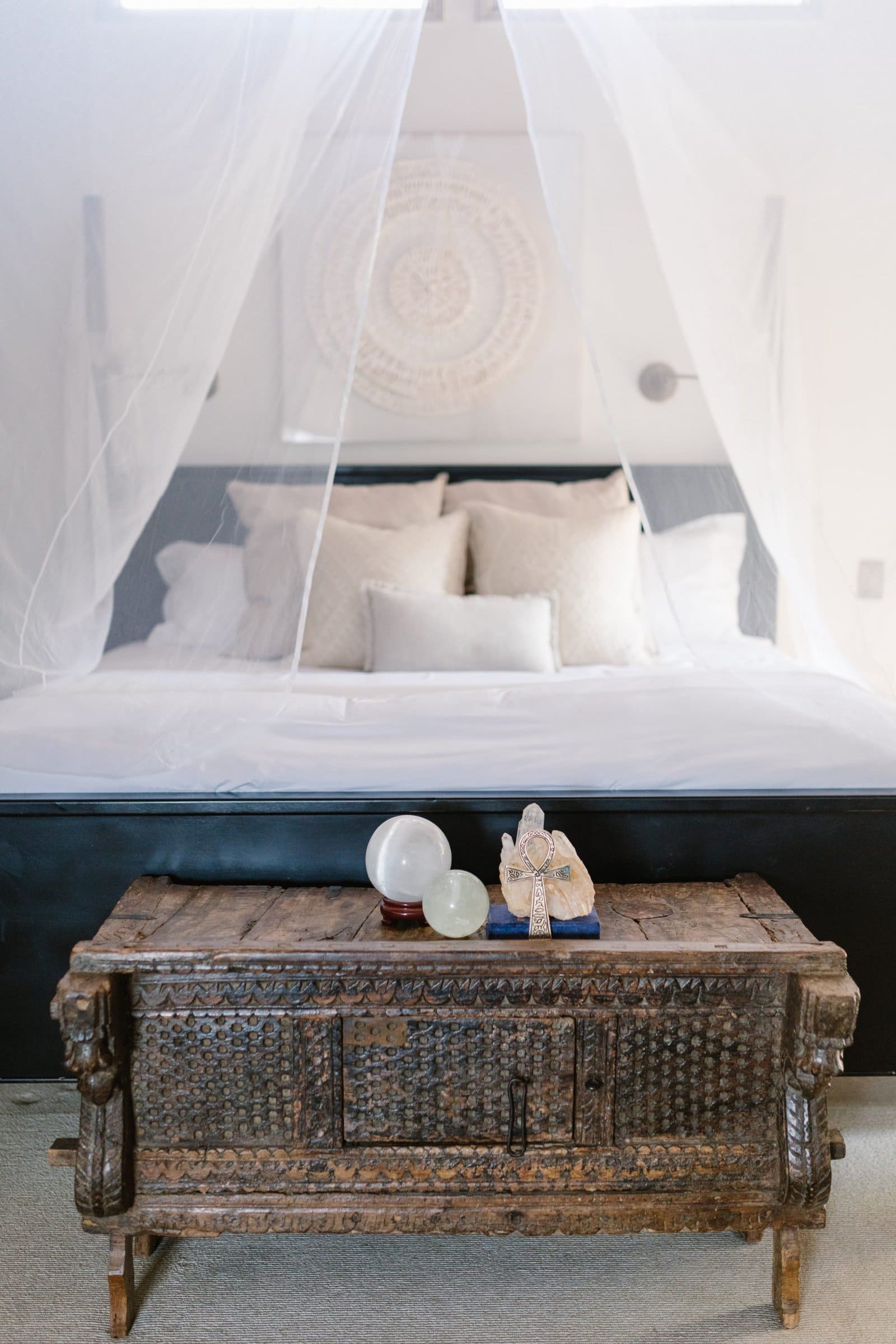 Another great way to achieve a Parisian look with little effort is to invest in proper bedding. Choosing white linen sheets works beautifully. These sheets will instantly add that gorgeous french flair to your bedroom.
Adding a canopy as they did here is optional. Even though it looks elegant, and will surely make you feel like royalty, sadly not every room allows for it. But if you have a spacious bedroom, by all means, go for it!
Wall Molding Is Super Chic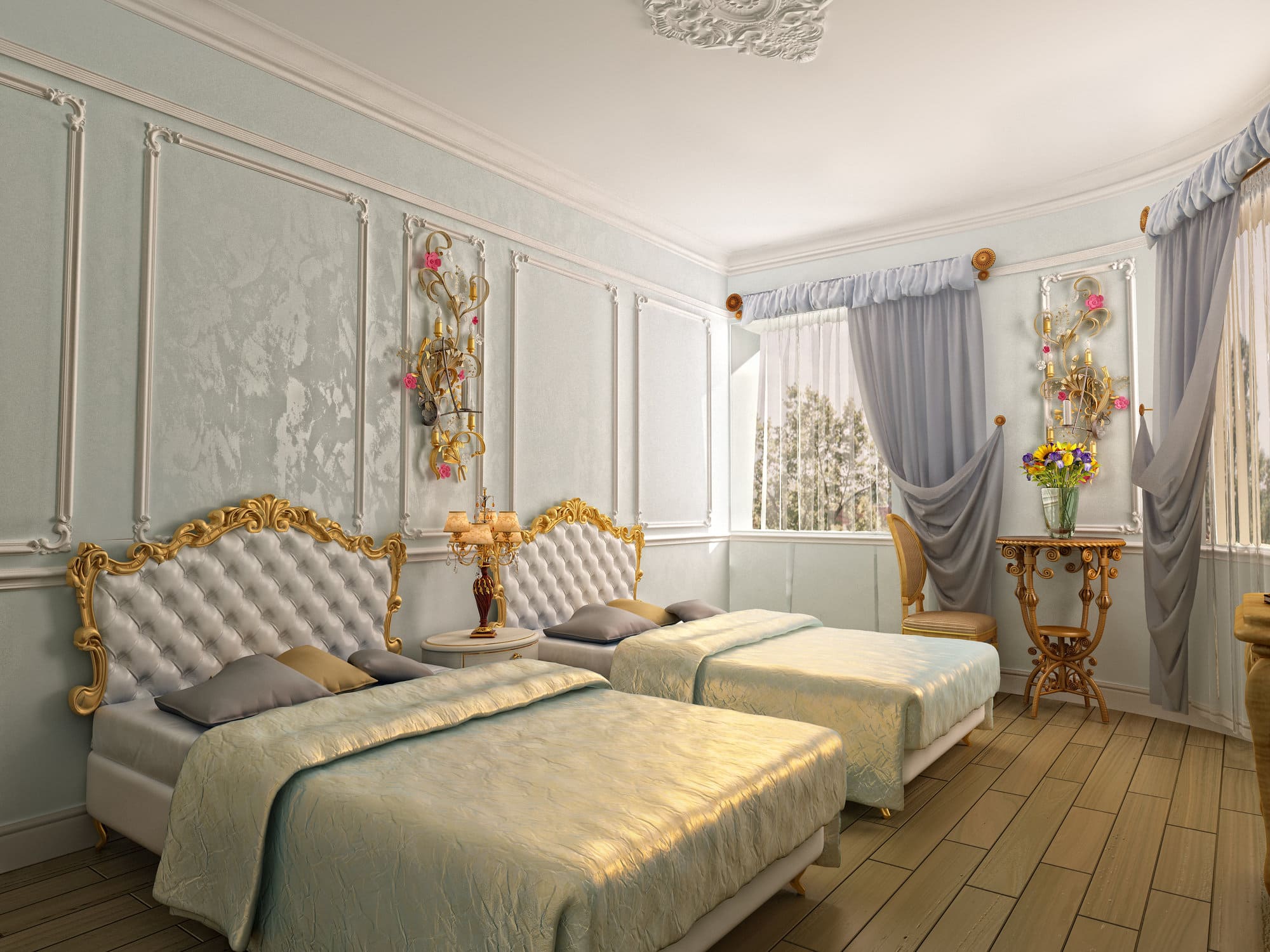 What's more Parisian, than those gorgeous tall walls adorned with some chic wall molding? It's one of the staples of this fabulous look. Though adding wall molding to your home isn't very cheap, you can always consider a DIY solution to achieve this look.
Wall molding makes your room look elegant and put together. It also adds enough visual interest so you don't need to go overboard with the decor.
A Crystal Chandelier Makes All the Difference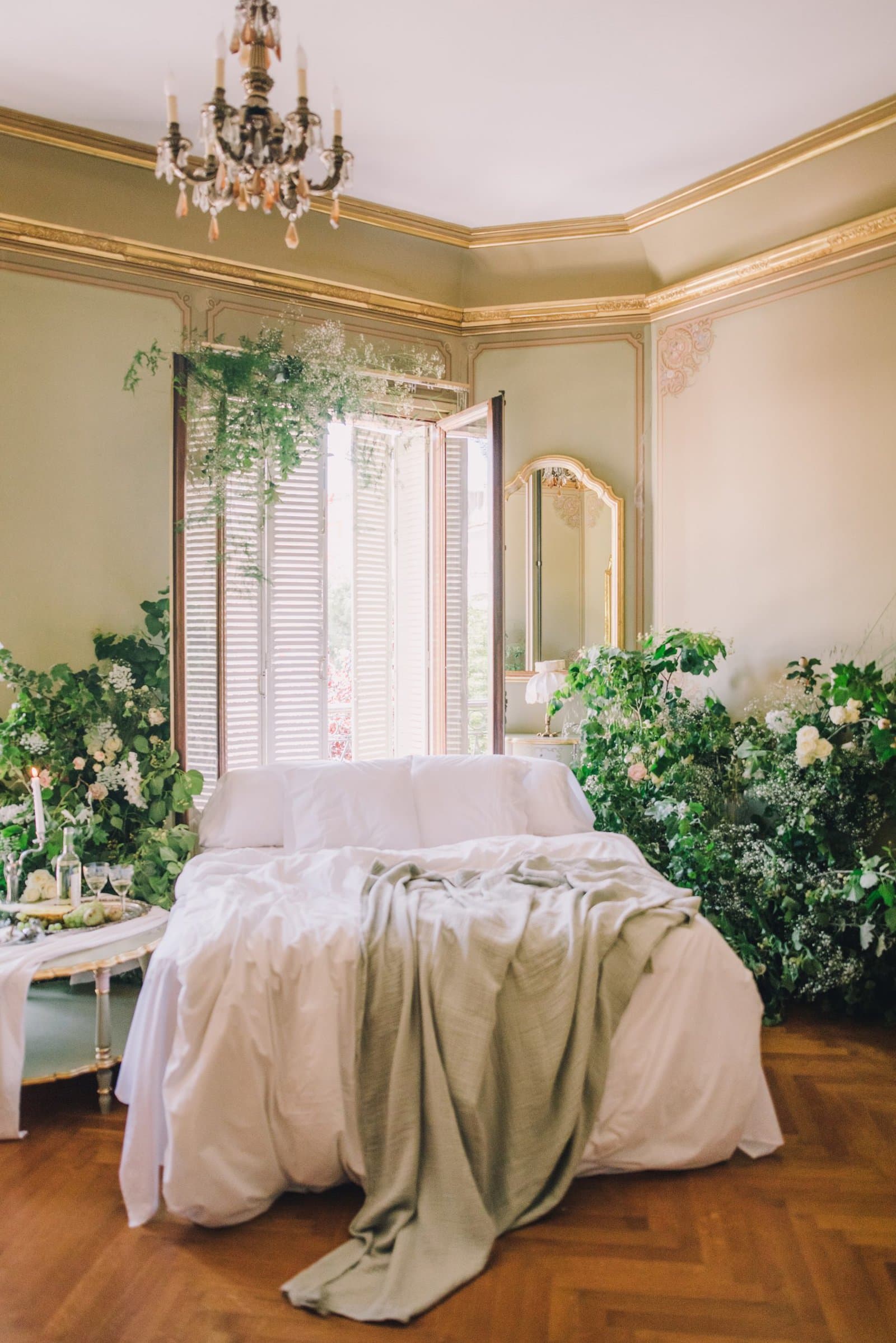 Not many things look as lavish as a crystal chandelier. We all associate chandeliers with grand golden palaces and royalty. So if you want to have a luxe Parisian bedroom, consider investing in one of these.
You don't have to go all in. A smaller chandelier can still look as regal as a big one, but it's much cheaper and more likely to fit in with the rest of your room.
Pick Sage Green for a Hint of Color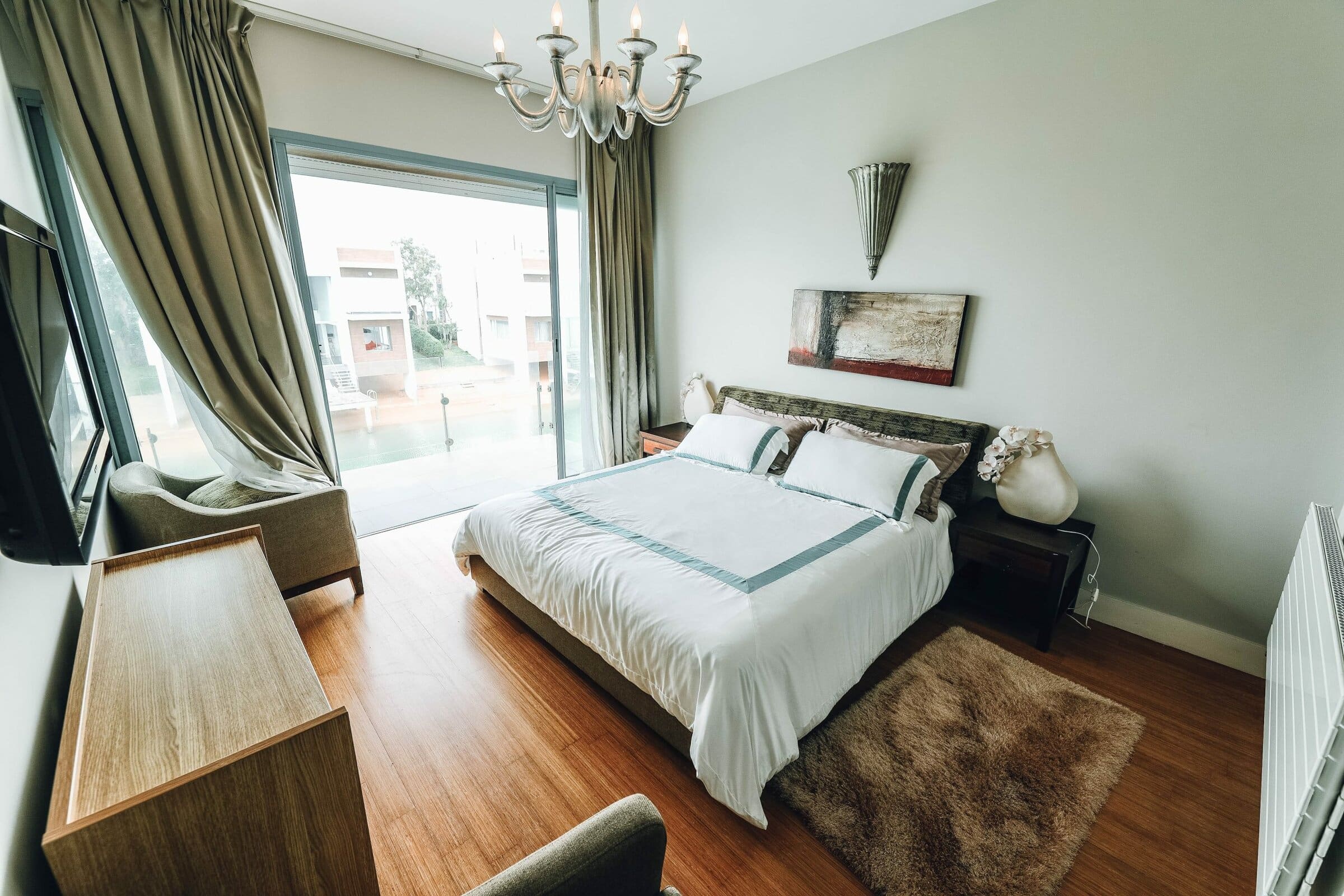 If you're a fan of the Parisian style of interior design, but want to avoid a white room, worry not. You can create this lovely look by adding a splash of color as well. Picking sage green will add a calm earthy tone to your room, while still being chic.
Here they decided to paint the walls sage green, and pair them with heavy olive green curtains. Combined with the lovely medium wood dresser, they created a wonderfully put-together space.
Go for Parquet Floors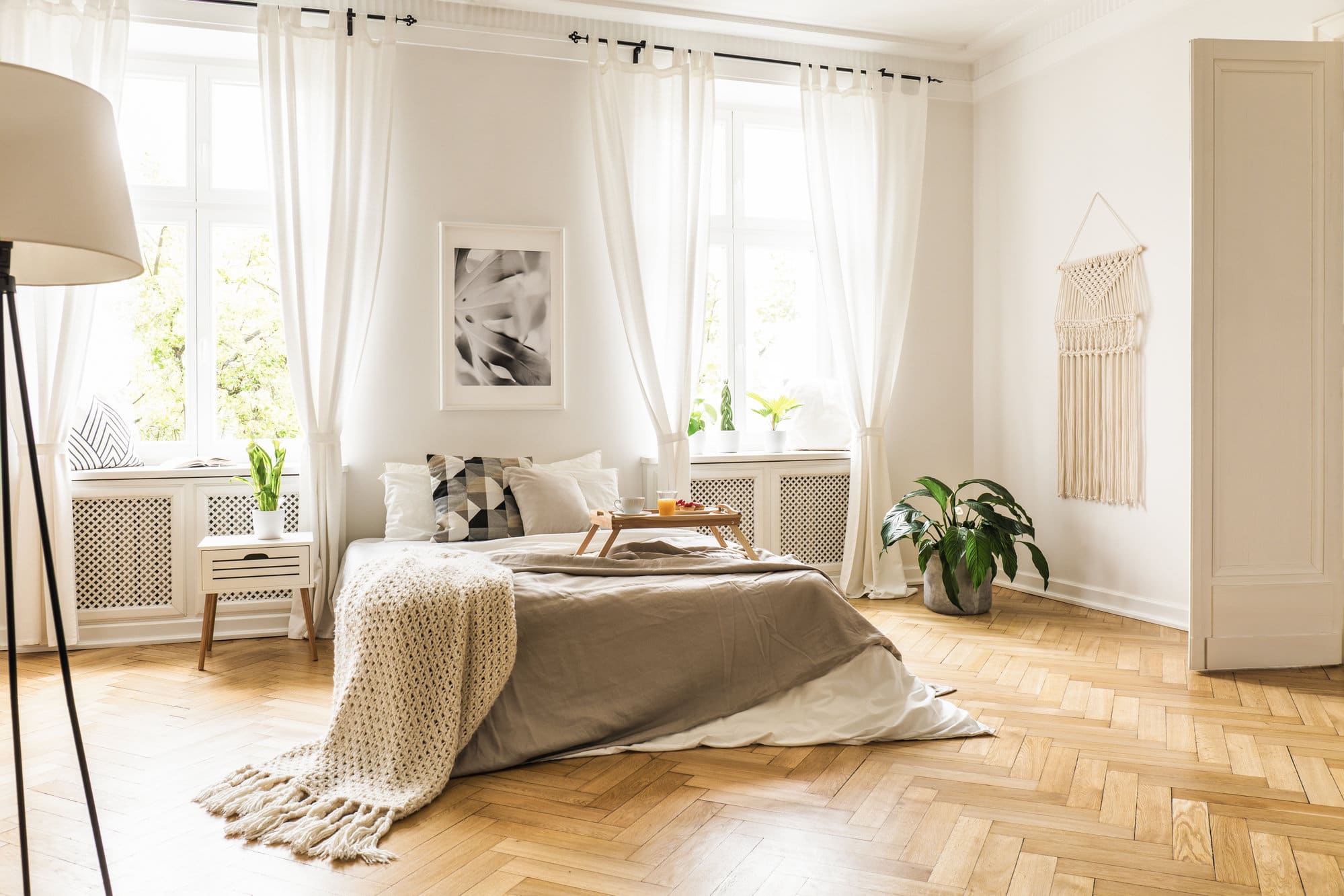 Another tip for those planning to renovate their entire room is to choose parquet flooring. Parquet or herringbone flooring is another staple of those charming Parisian rooms we keep seeing on Pinterest.

These floors have benefits besides their aesthetics. They're super easy to clean, and also really durable. It's a good investment you should consider.
Sheer White Curtains Complete the Look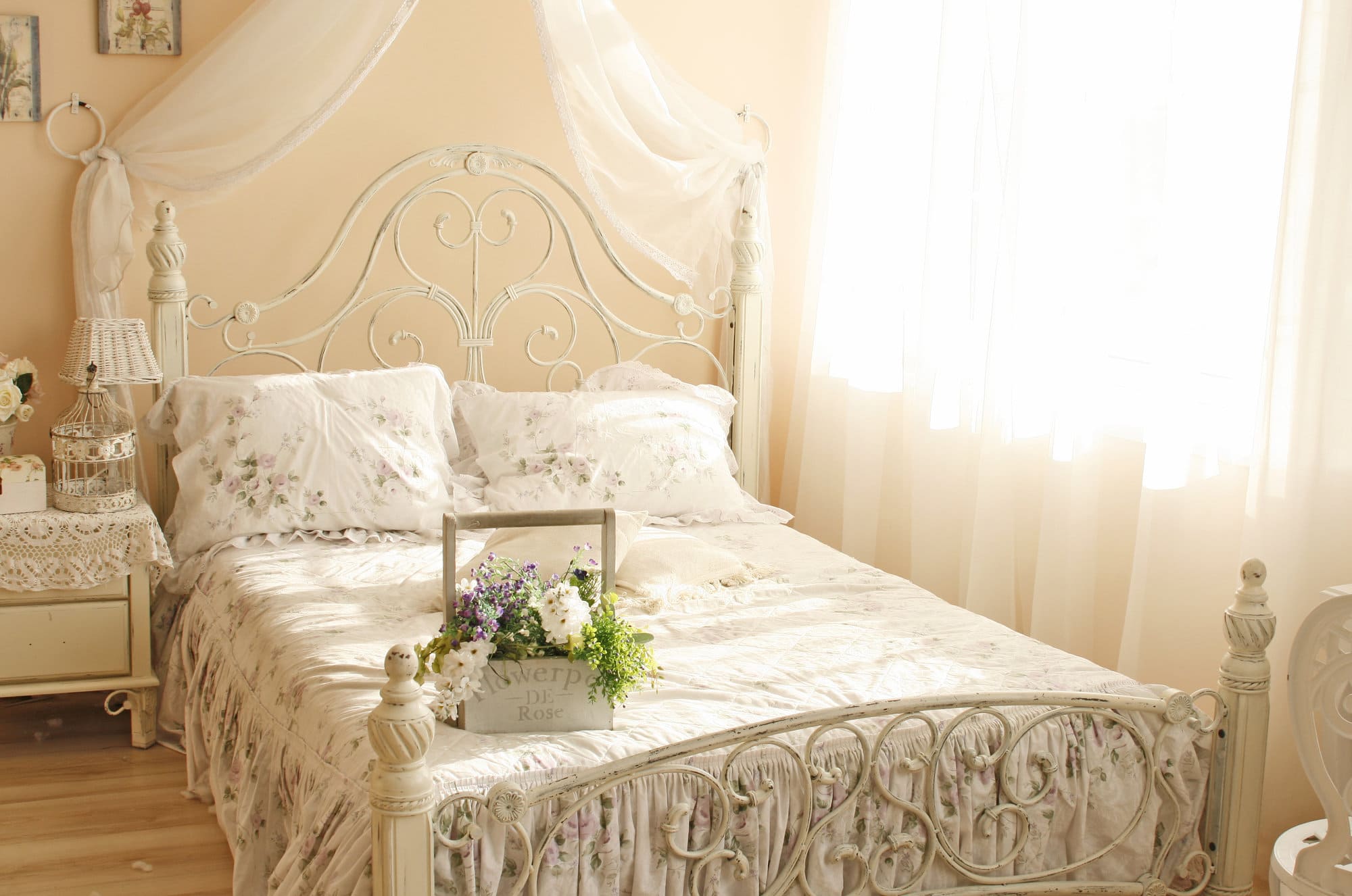 There are many ways to create that gentle warm look you can find in all those Parisian bedrooms. The key is in the curtains. Opting for sheer white curtains will help soften the harsh sunlight and create a lovely tranquil feel.
Not to mention these curtains look quite chic as well. Matched with the rest of the bedroom, they complete the entire look.
A Large Gold Framed Mirror Looks Fabulous in a Parisian Bedroom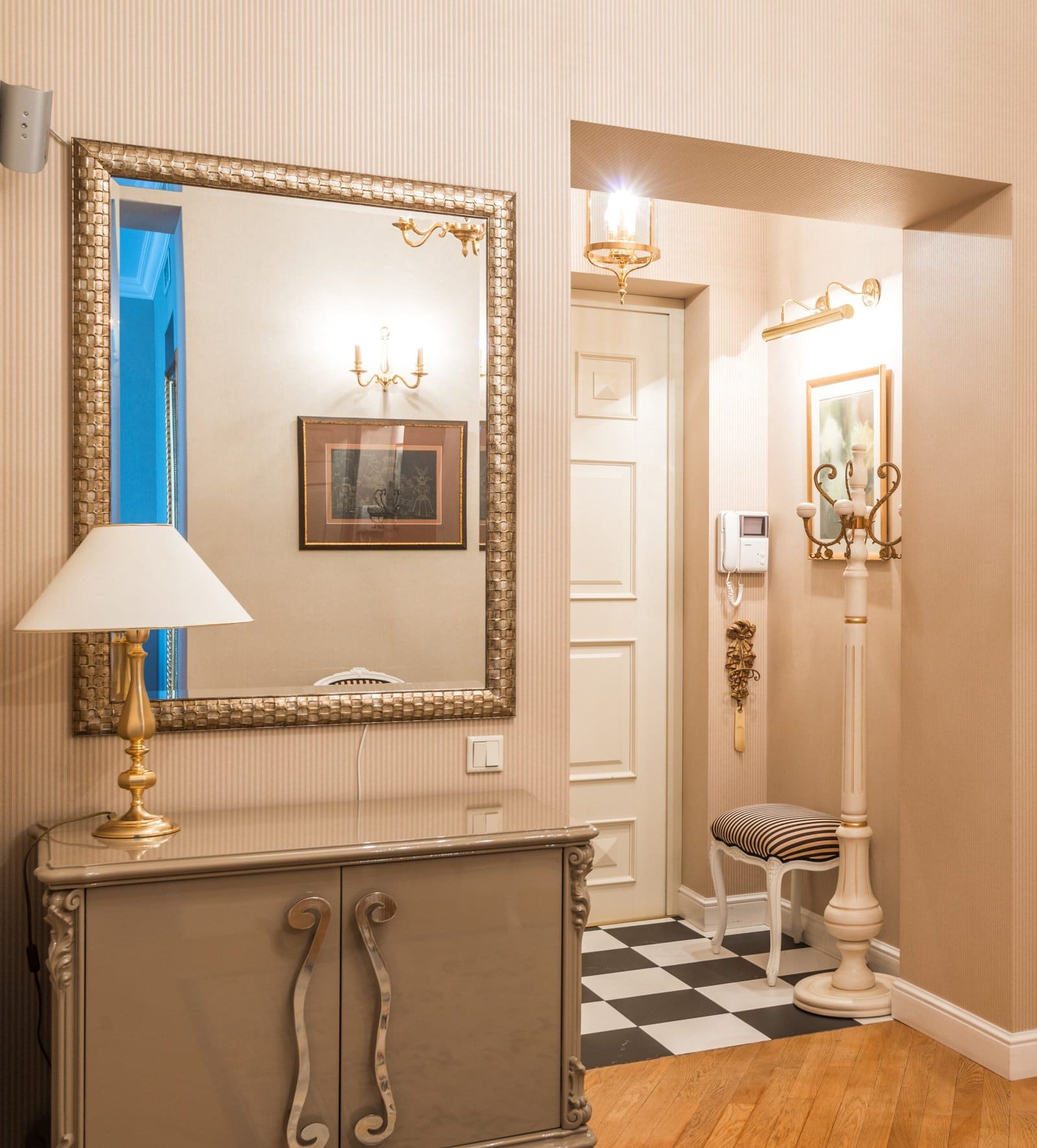 Every bedroom needs a good mirror. Mirrors make great decor, they're practical and they can often make the room feel bigger. But if you want your mirror to have a little Parisian kick, be sure to get a large gold-framed one.
A big eye-catching mirror is another staple of the Parisian look. The gold rim is chic and expensive looking, but it's not overbearing in the slightest.
An Accent Chair Is a Fantastic Choice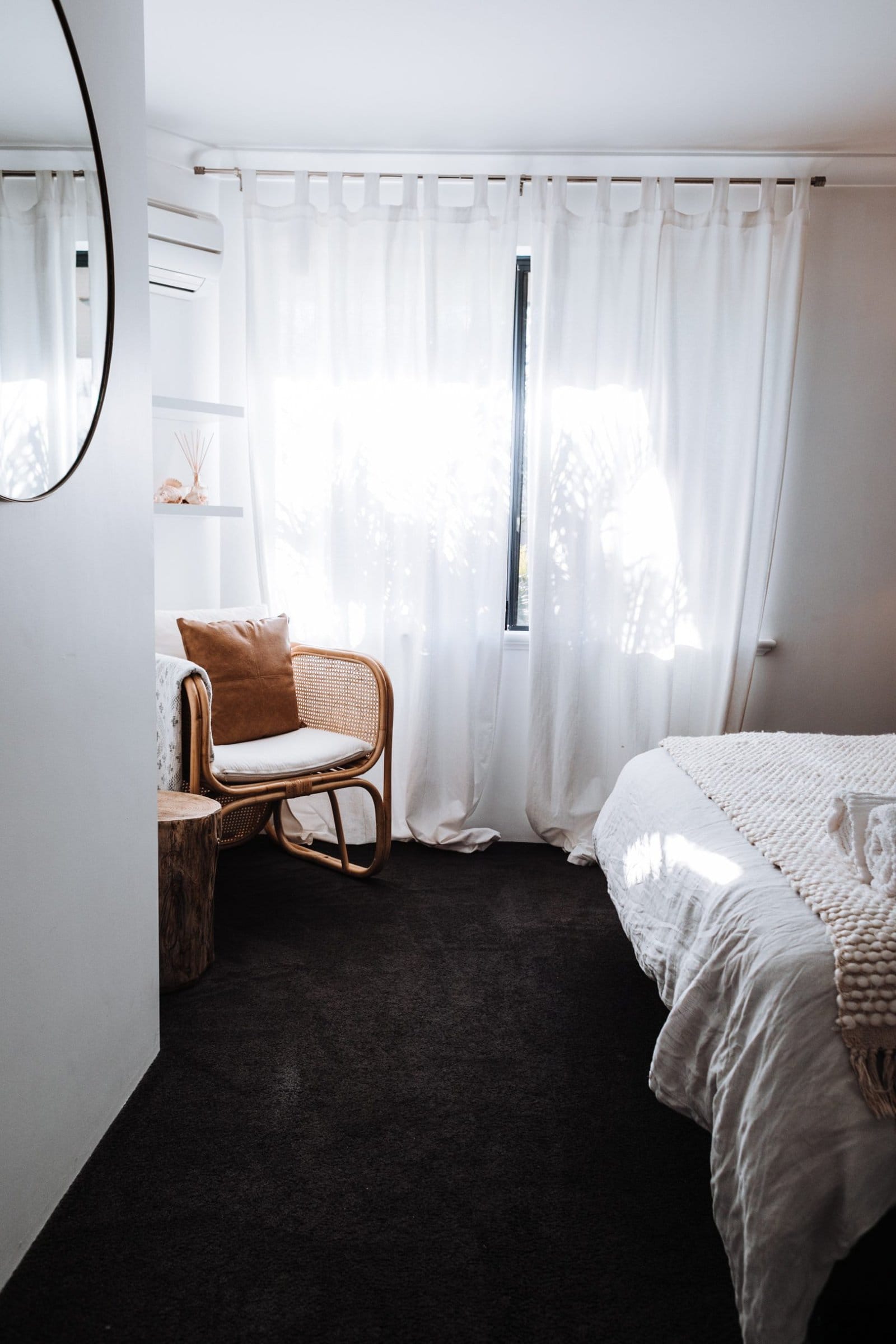 Accent chairs are stylish. Placing a single accent chair in the right spot makes the entire room look complete. They're quite practical when you want to curl up with a good book or just need some extra seating,
If you want to add a pop of color to your room, an accent chair is a perfect way to do it. Match it with a piece of art, and voila – you've got yourself a gorgeous Parisian bedroom.
A Large White Dresser is a Staple of the Parisian Bedroom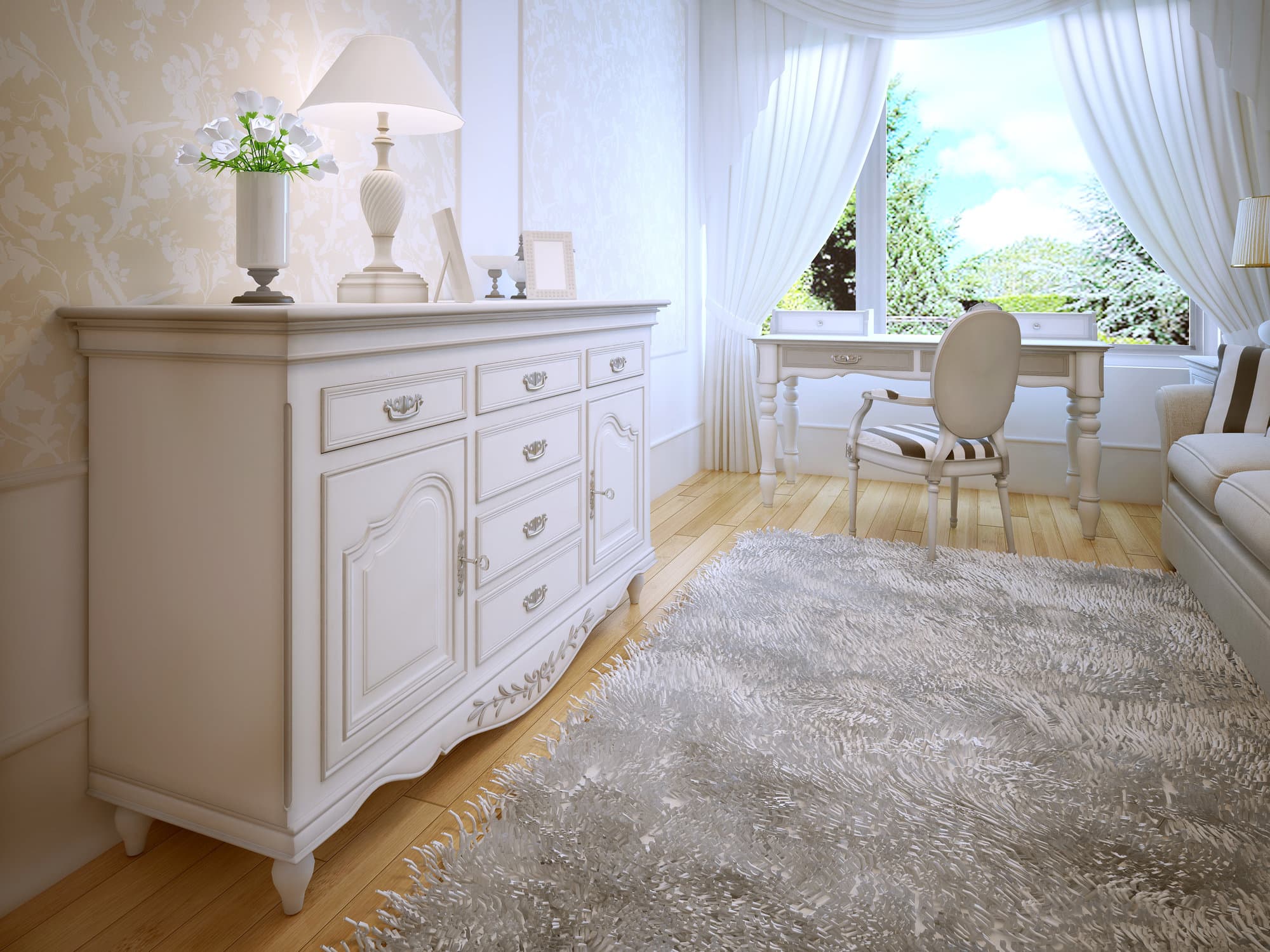 Parisian bedrooms are known for having a traditional touch to them. So when you're looking for the perfect dresser, go in a more traditional direction and consider a large classic white dresser.
This dresser will add a classic, highly elegant tone to your bedroom. Paired with the rest of the furniture, it easily creates the Parisian bedroom of your dreams.
A Luxurious Headboard Is a Must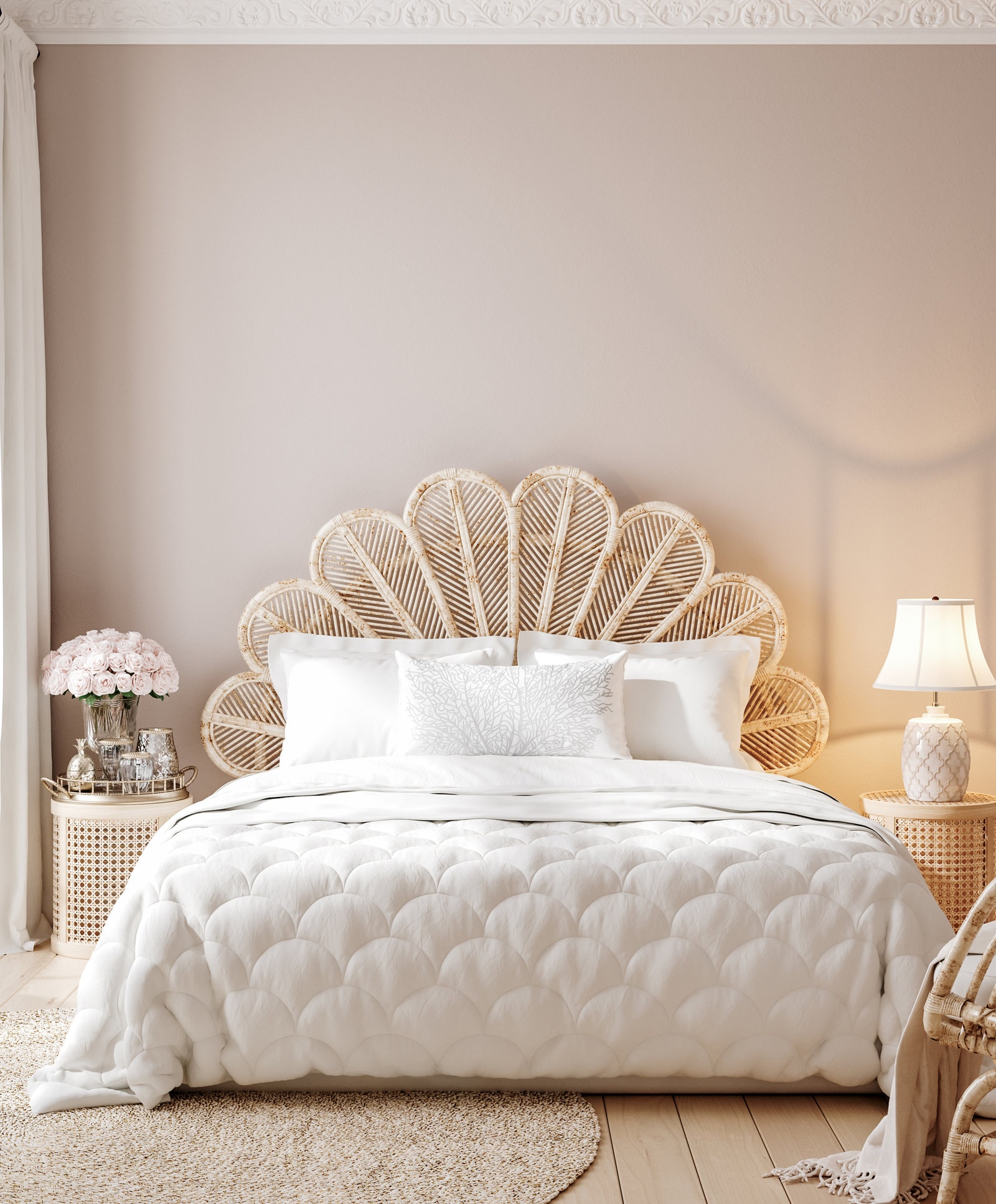 When looking up Parisian bedrooms, you'll notice that most of them have beds with either a French headboard (duh!) or some other kind of lavish one that draws your attention.
This is a great option. A luxurious headboard will easily make your bed the centerpiece of your room. Even when paired with simple white bedding, it makes your bed stand out.
A White Fireplace Mantel Makes a Difference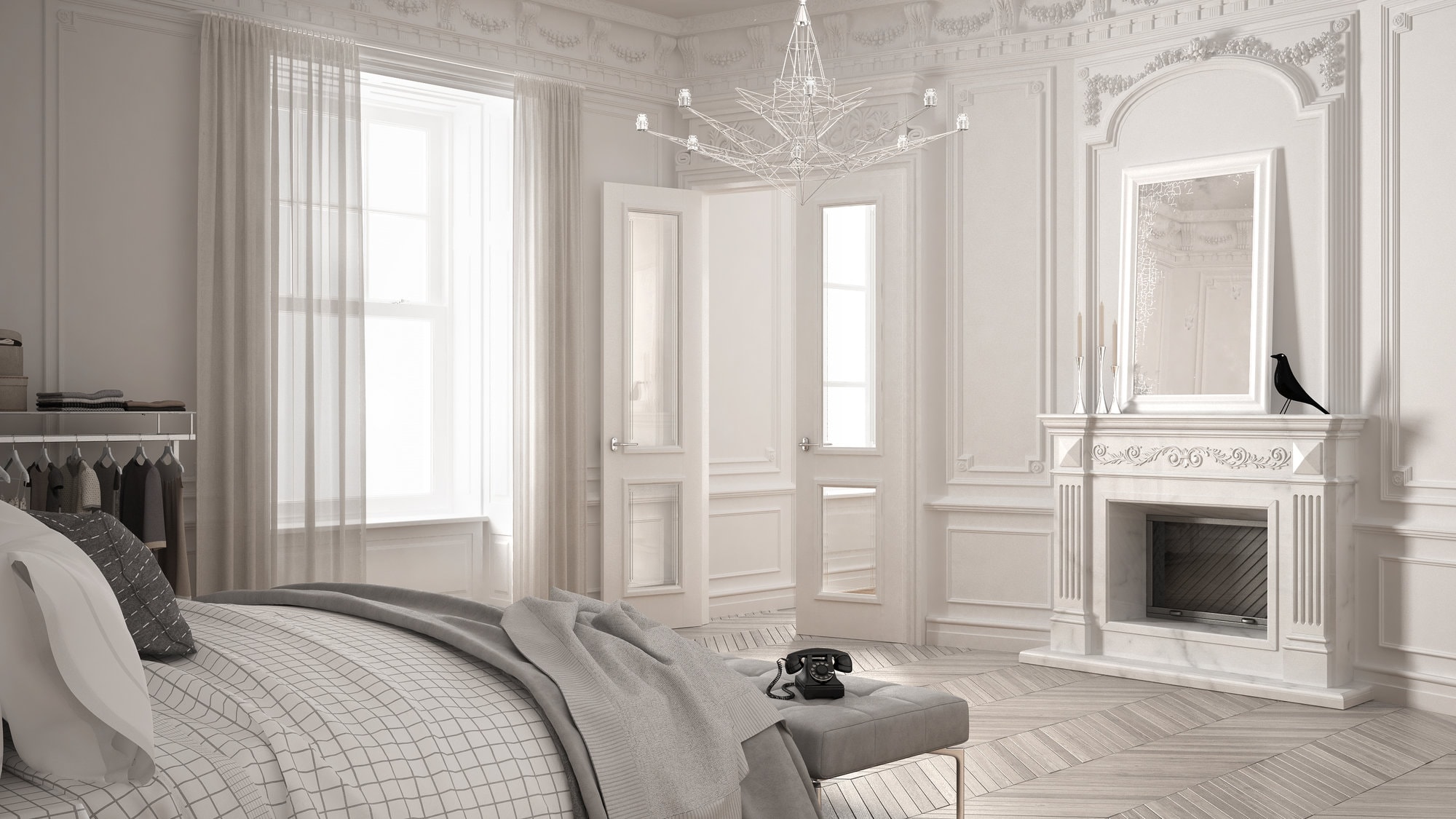 Another glorious Parisian pick is those glorious white fireplace mantels. Even if you don't have a fireplace in your bedroom, putting up one of those gorgeous mantels can still work. You can use them for storage or simply as decor.
It will make your room look instantly more Parisian. Though it's a pricey upgrade to your home, its astonishing aesthetics are worth every penny.
Summary
The Parisian look is simply a classic. It's a clean, bright style with minimal decor and a certain cheeky charm. So no wonder people keep going wild for it! The important thing is to keep the room bright and light and the color scheme minimal.
Certain things add that Parisian flair to your bedroom, such as parquet flooring, wall molding, and a stunning white fireplace mantel. But if you're not keen on spending money, the look is still easily achievable with sheer white curtains and certain types of furniture!