Decorated Life is reader-supported. When you buy through links on our site, we may earn an affiliate commission. Learn More
Dark Green Bedroom Ideas 
Dark green is a soothing color well-suited for a bedroom. It's a top pick to promote sleep and create a relaxing atmosphere.
If you want to redo your bedroom in a dark green hue, there are many ways to go about it. You can paint your room green, create an accent wall, or pull in green through plants and bedding.
Here are 15 dark green bedroom ideas to try out.
Cover Your Accent Wall in Green Paint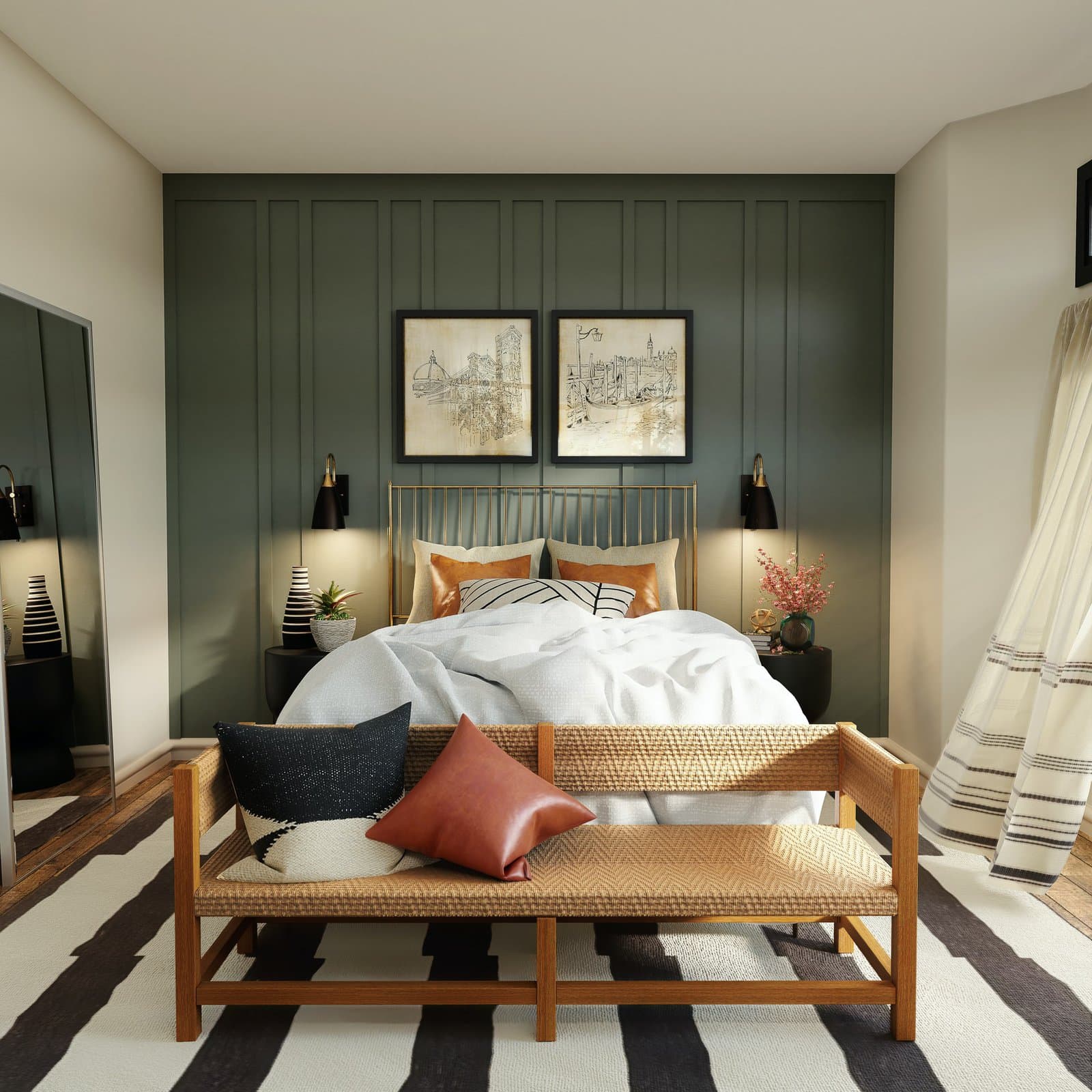 Accent walls made from small trim pieces are trendy and easy to create. You can build one with an intricate design or run trim vertically like this.
In this example, the homeowners added muted dark green paint to the focal wall. The wall creates a spot for the bed and coordinates with other colors in the room.
Accent with Warm Tones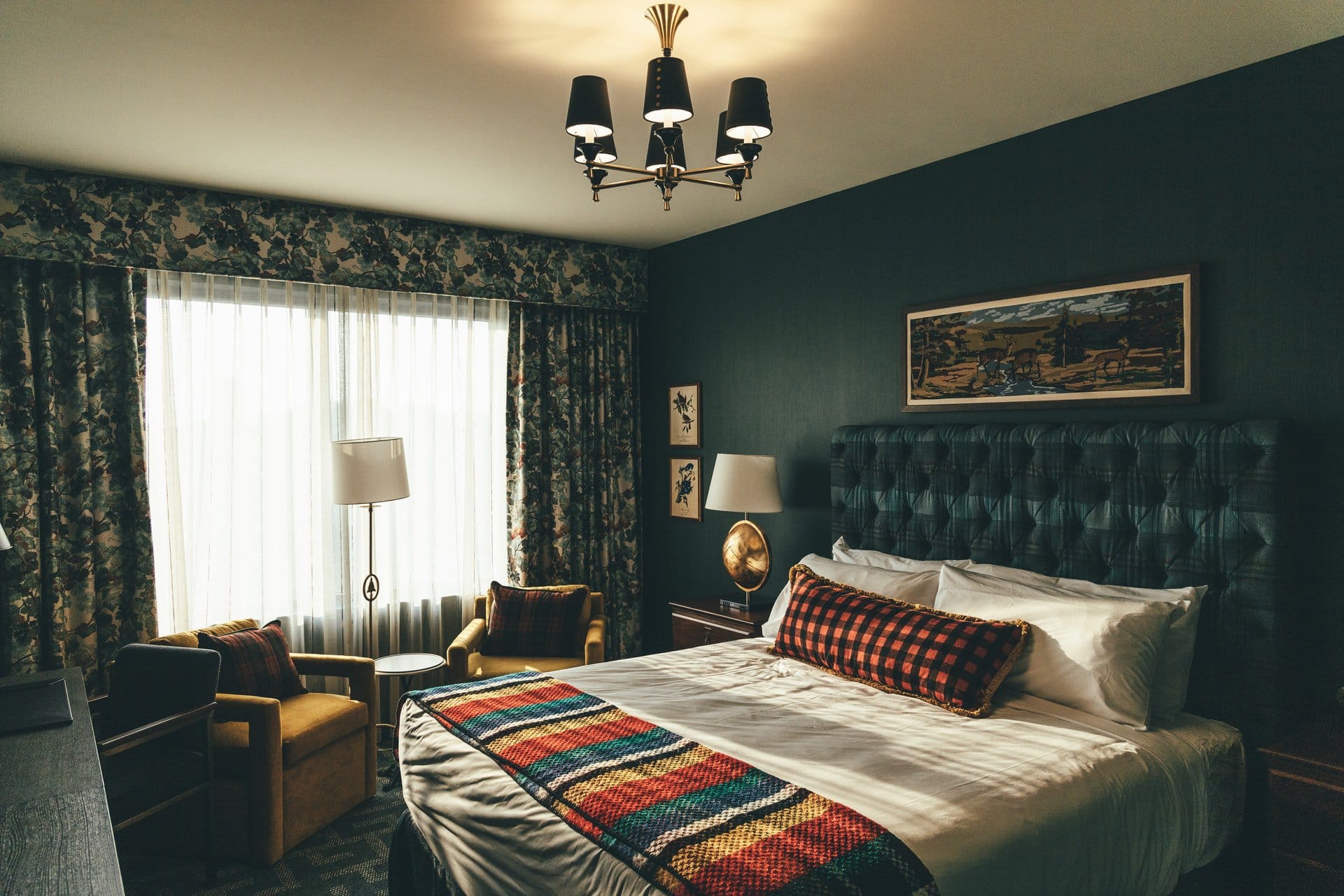 Most dark green colors are warm, making other warm colors the perfect accents.
In this bedroom, the homeowners brought in two gold chairs that work beautifully with the dark green. The throw blanket and pillow help tie all the colors together.
Pick the Right Color of Green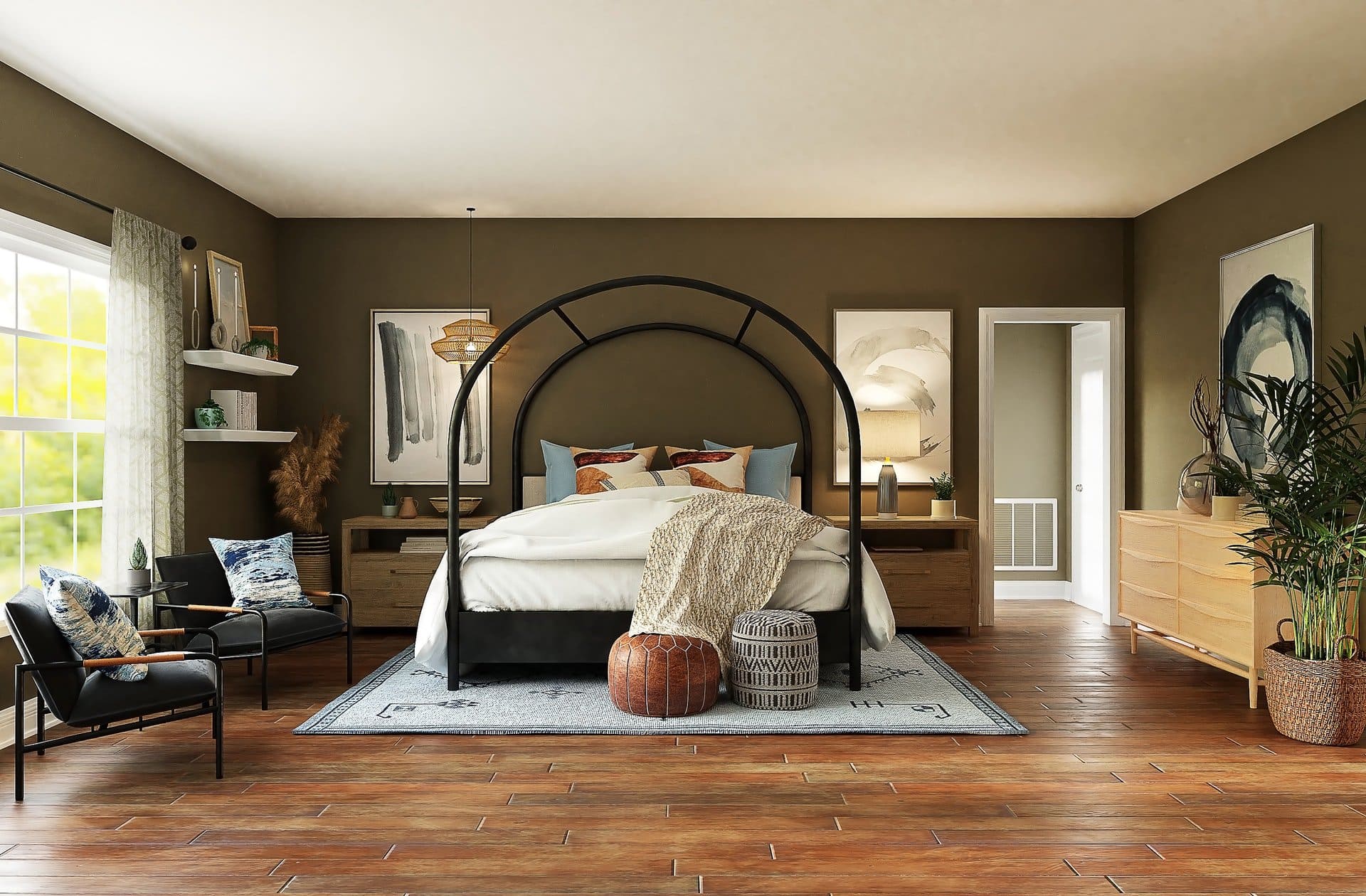 Green doesn't have to be the color of grass. Instead, you can pick a color like this that blurs the line between green and brown.
The muddy hue of this bedroom gives the space a warm, grounded feel. If you don't want a straight green, consider a green-brown or green-gray as an alternative.
Try Lots of Green Accents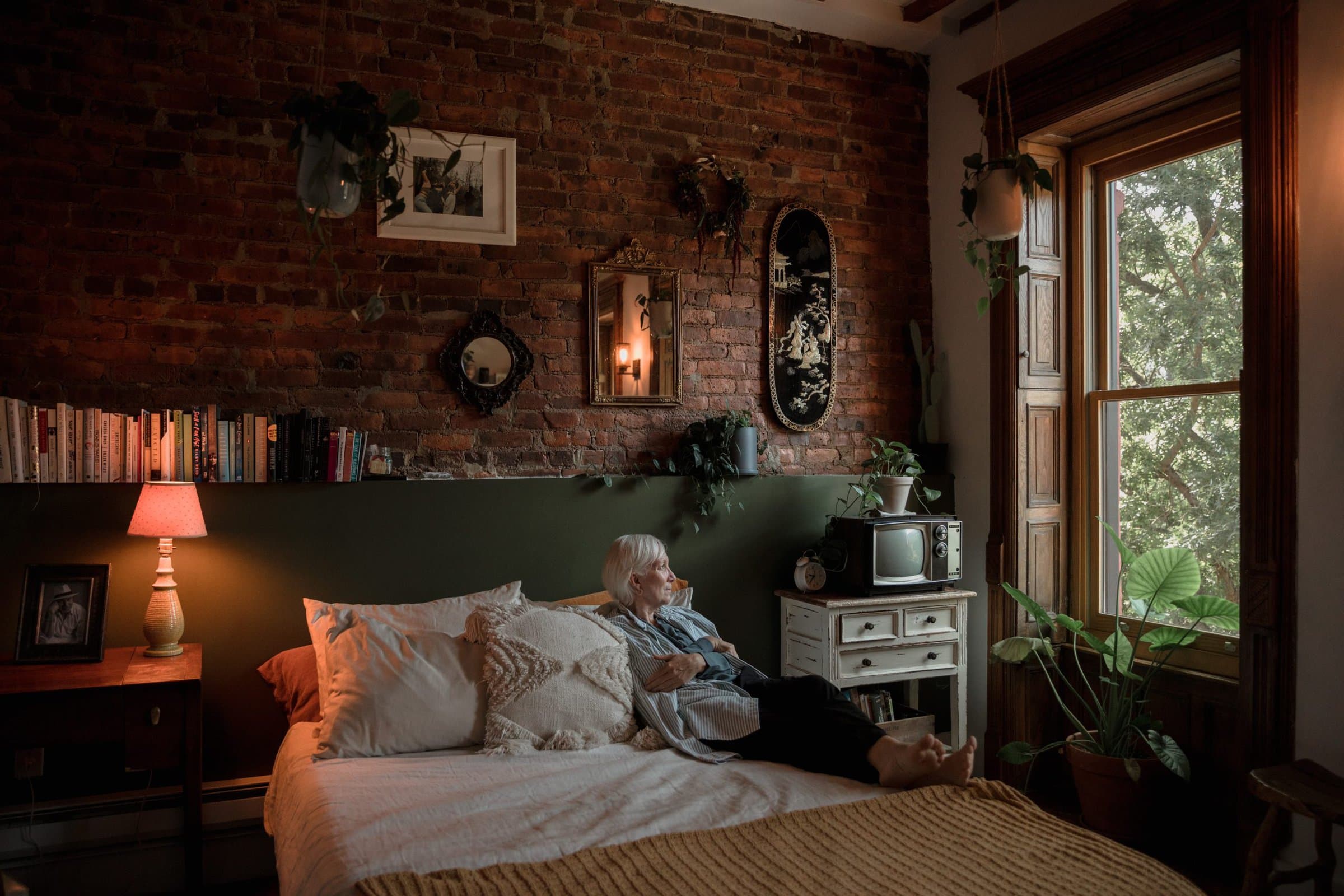 One way to design a dark green room without covering the walls with paint is to use lots of green accents.
In this room, the designer layered a piece of drywall over the brick and coated it with dark green paint. The plants and wood accents tie into the look, creating a room full of texture. You can consider a large dark green headboard if you don't want to add a wall treatment.
Create Contrast with Bright White Trim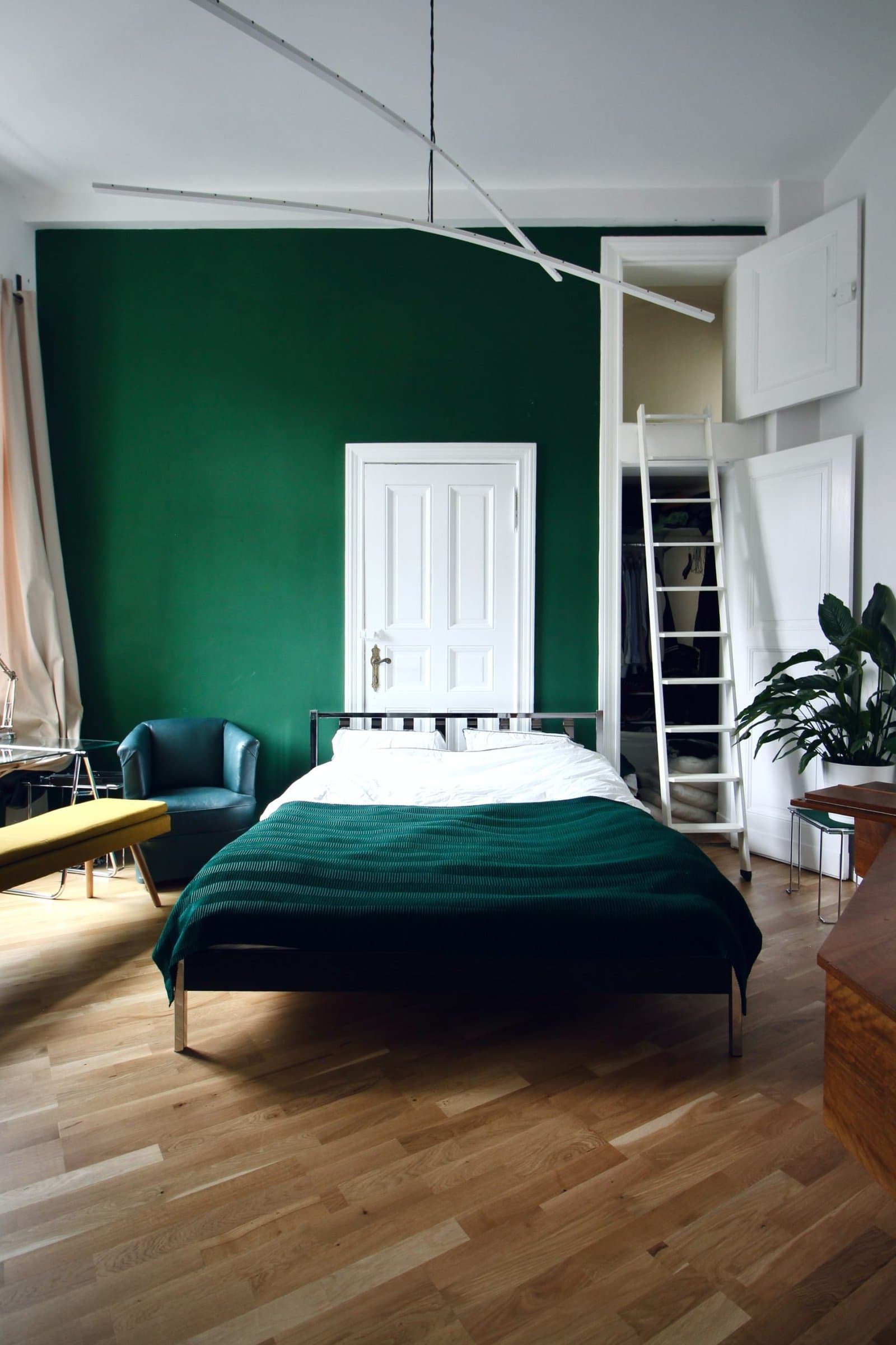 Do you want a dark green bedroom that feels clean and crisp? Skip the wood trim and go for a bright white.
There's a stark contrast between dark green and white, which creates a brightening effect in the room. You can carry the look by using white bedding and curtains.
Use Browns to Create an Earthy Space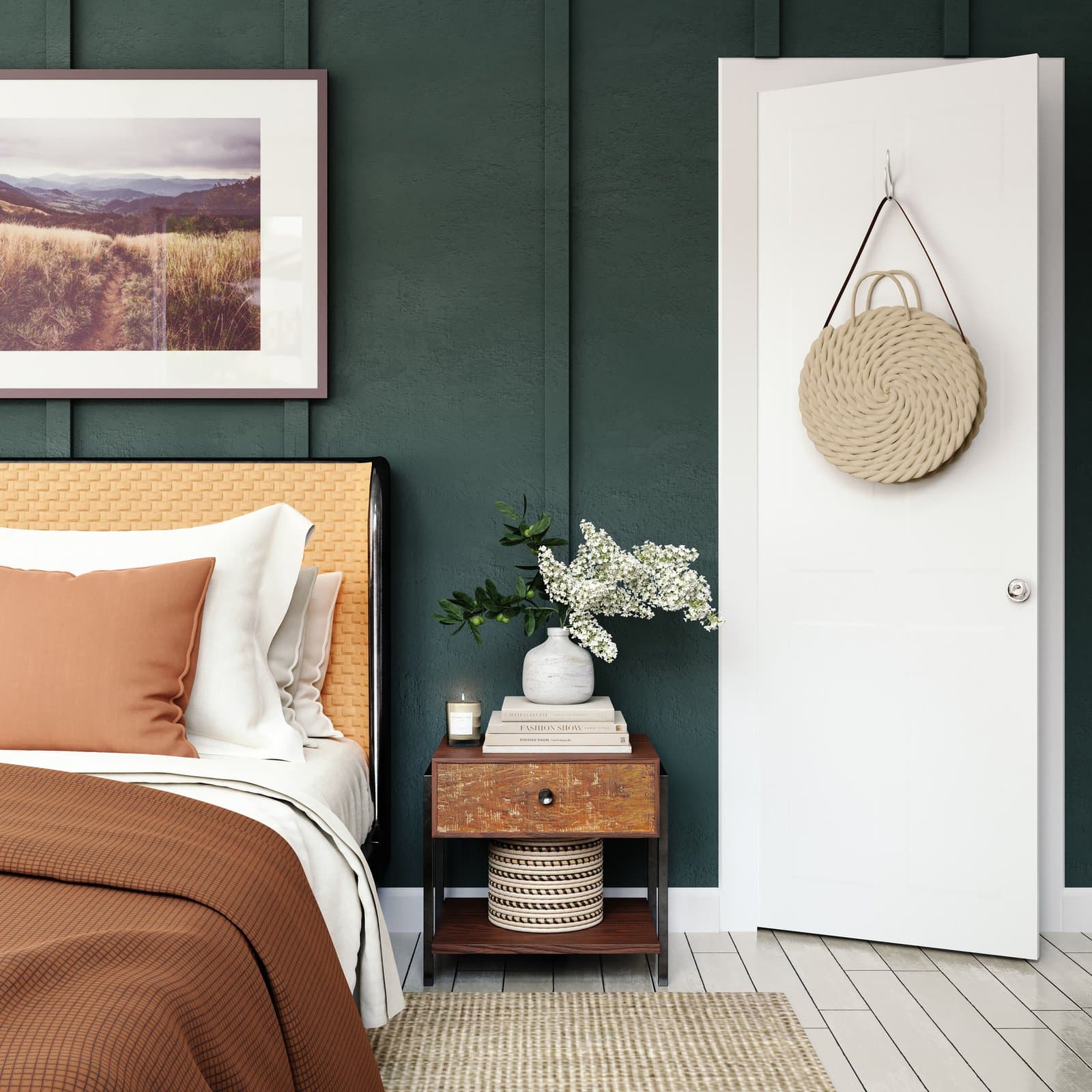 Since green is an earth tone, it looks good with other earth tones like brown. So if you want an organic feel in your green bedroom, use colors found in nature.
This room's brown and tan bedding looks pretty against the green wall. The wood side table and cut flowers provide natural accents.
Soften the Space with Pink Bedding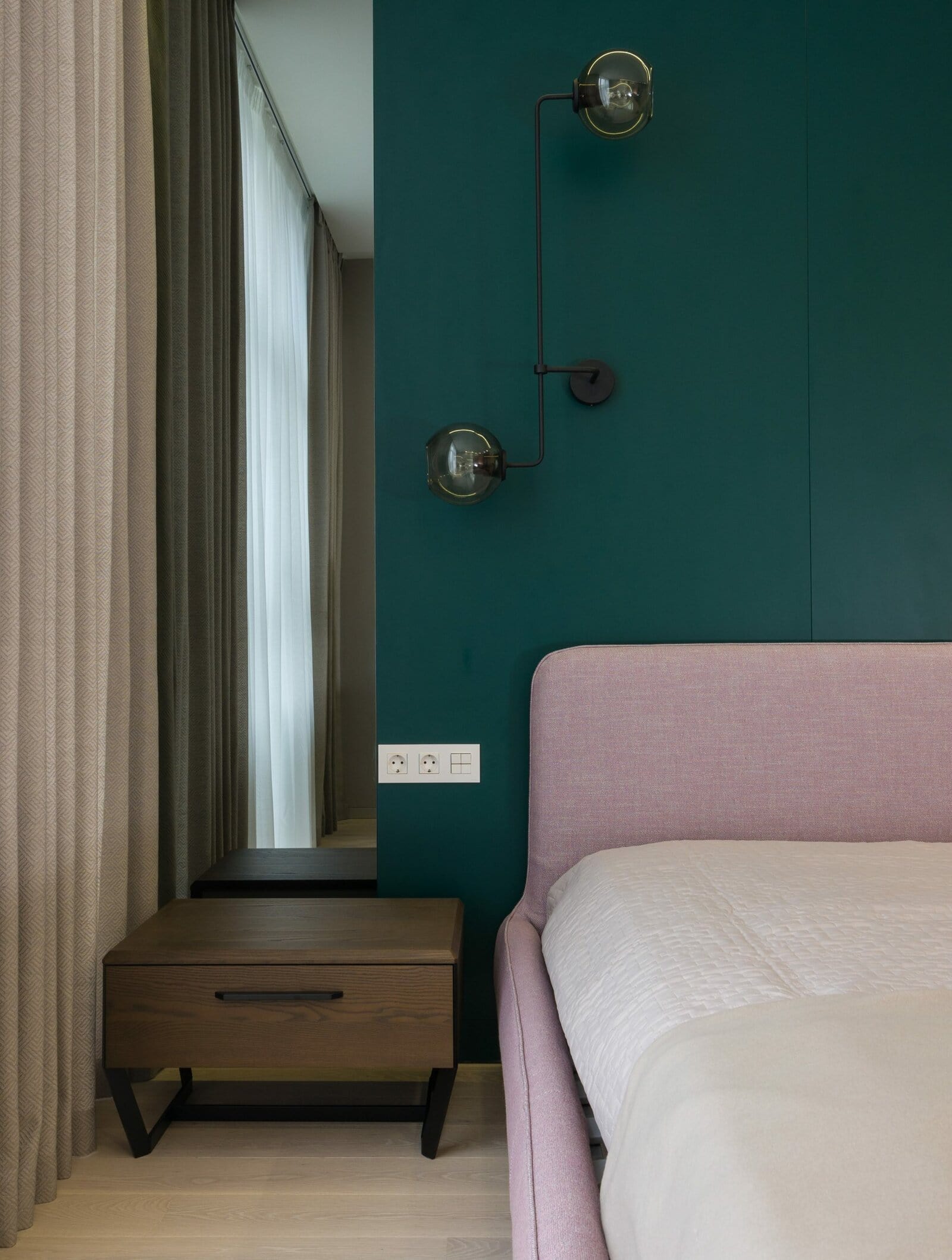 Since red and green are complementary colors, it is no surprise that pink also works well. So, if you're looking for a way to add a soft touch to your dark green bedroom walls, try a pink headboard, curtains, or bedding.
In this room, the shape of the pink bed, nightstands, and over-the-bed light give it a fit modern but feminine style.
Anchor Your Bed Against a Green Wall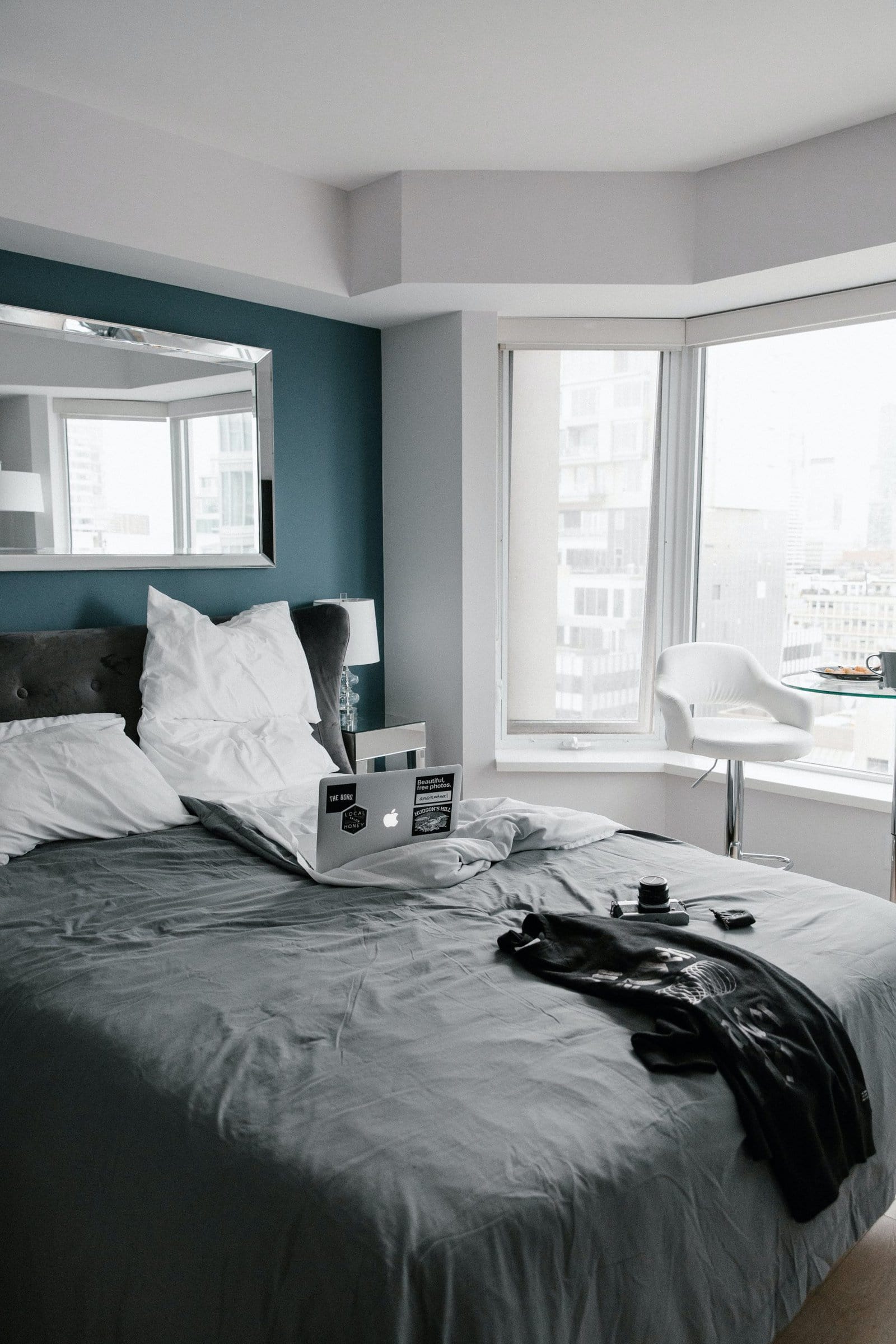 There's no doubt – painting your entire room a dark green gives it a moody look. But, if you prefer bright over modern, it doesn't mean you're out of luck.
Consider painting only the wall your bed is against a shade of dark green. Then, paint the remaining walls white and use white accessories.
Go for a Nature-Inspired Theme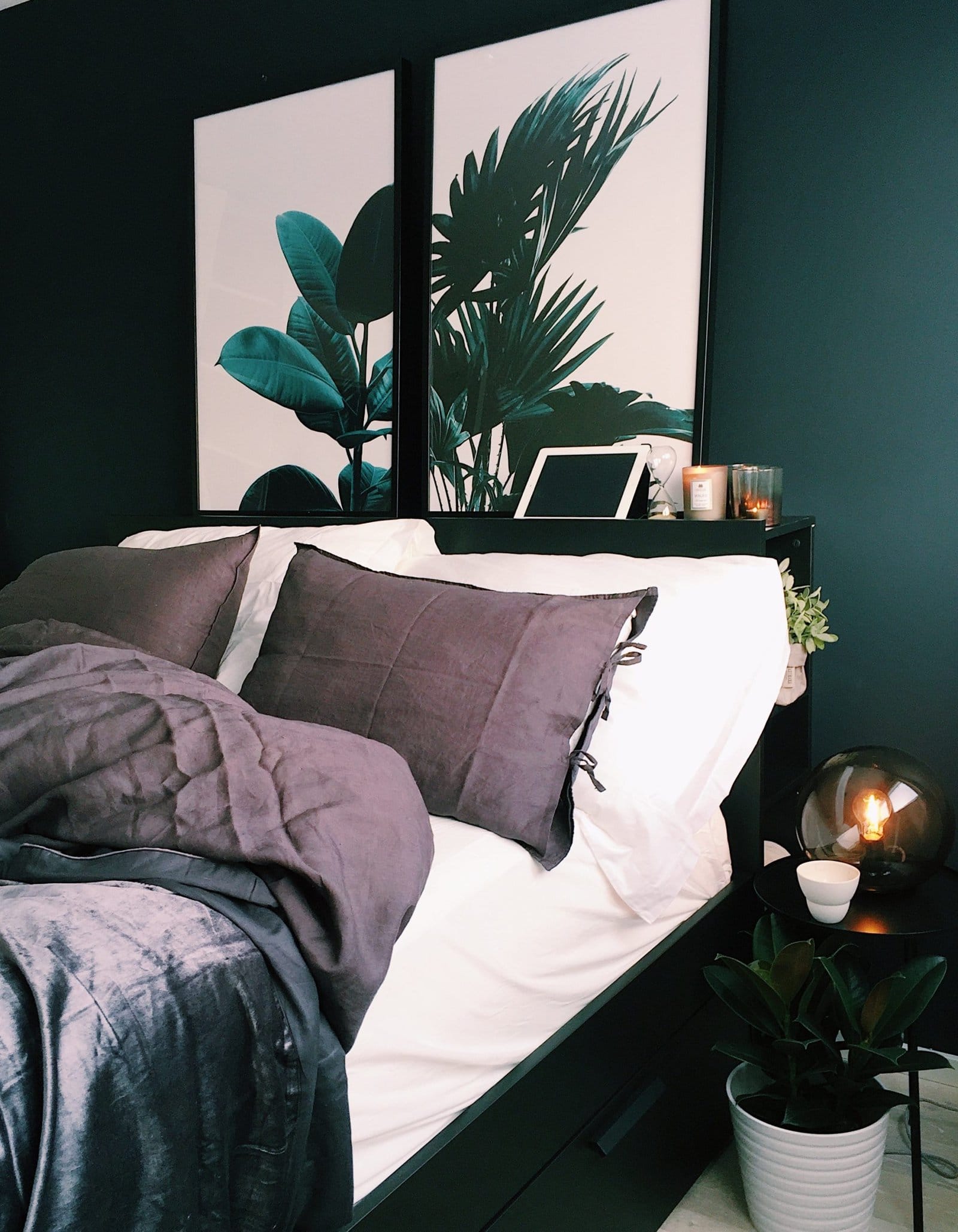 Green is a great starting point for a nature-inspired theme. You can play with this look by adding more green accessories or varying the colors and using natural wood accents.
The homeowners decided to play around with greenery in this room but used the purple bedding to break up the color.
Line Your Windows with Dark Green Curtains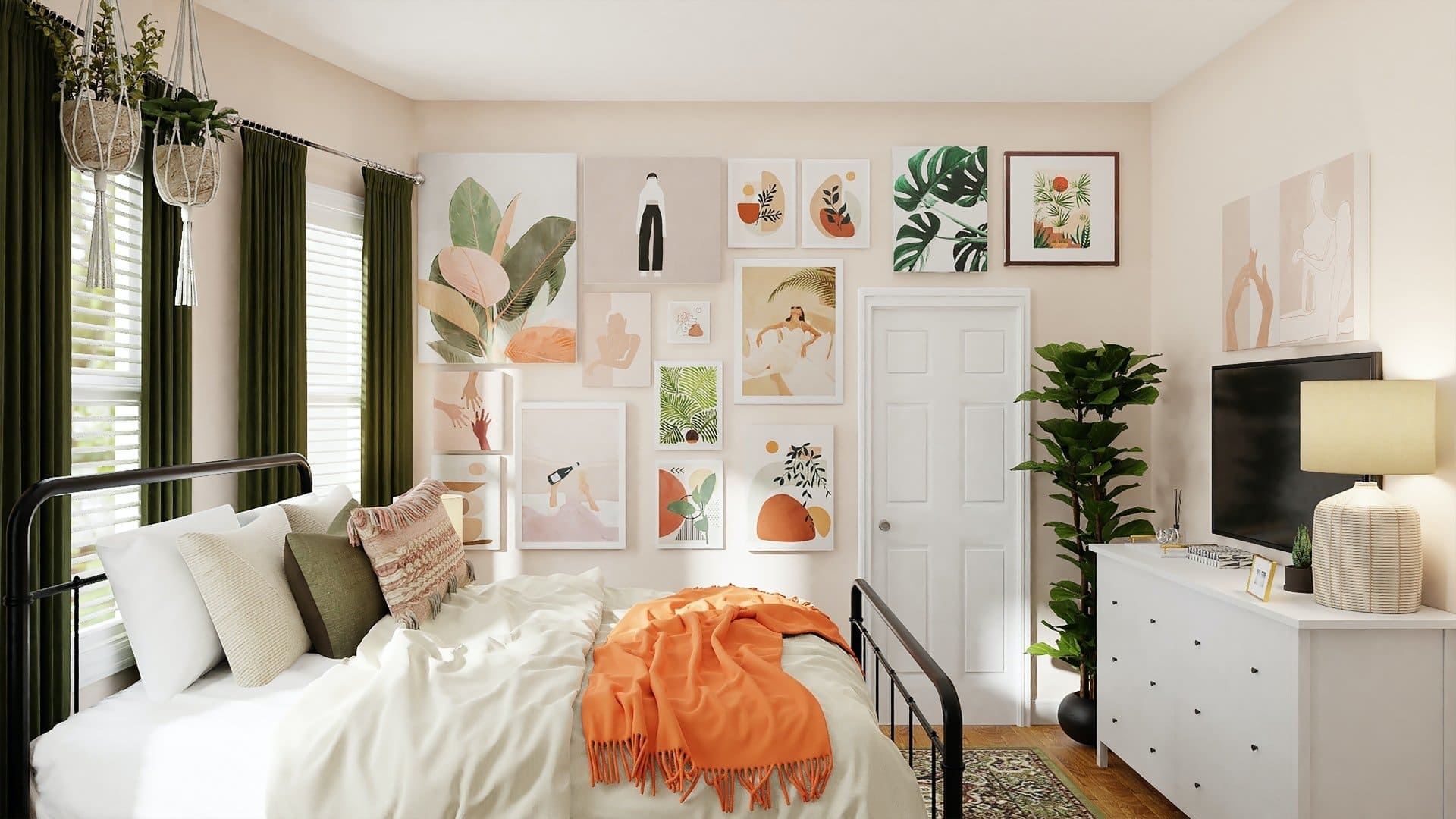 Prefer light bedroom walls? That doesn't mean you can't incorporate dark green in your design.
An easy way to make a room feel sophisticated is to stick with a light wall and add long dark green curtains – the more curtain panels, the better. You can also incorporate plants, throw pillows, and blankets to keep your color scheme continuous.
Create a Cozy Bedroom Nook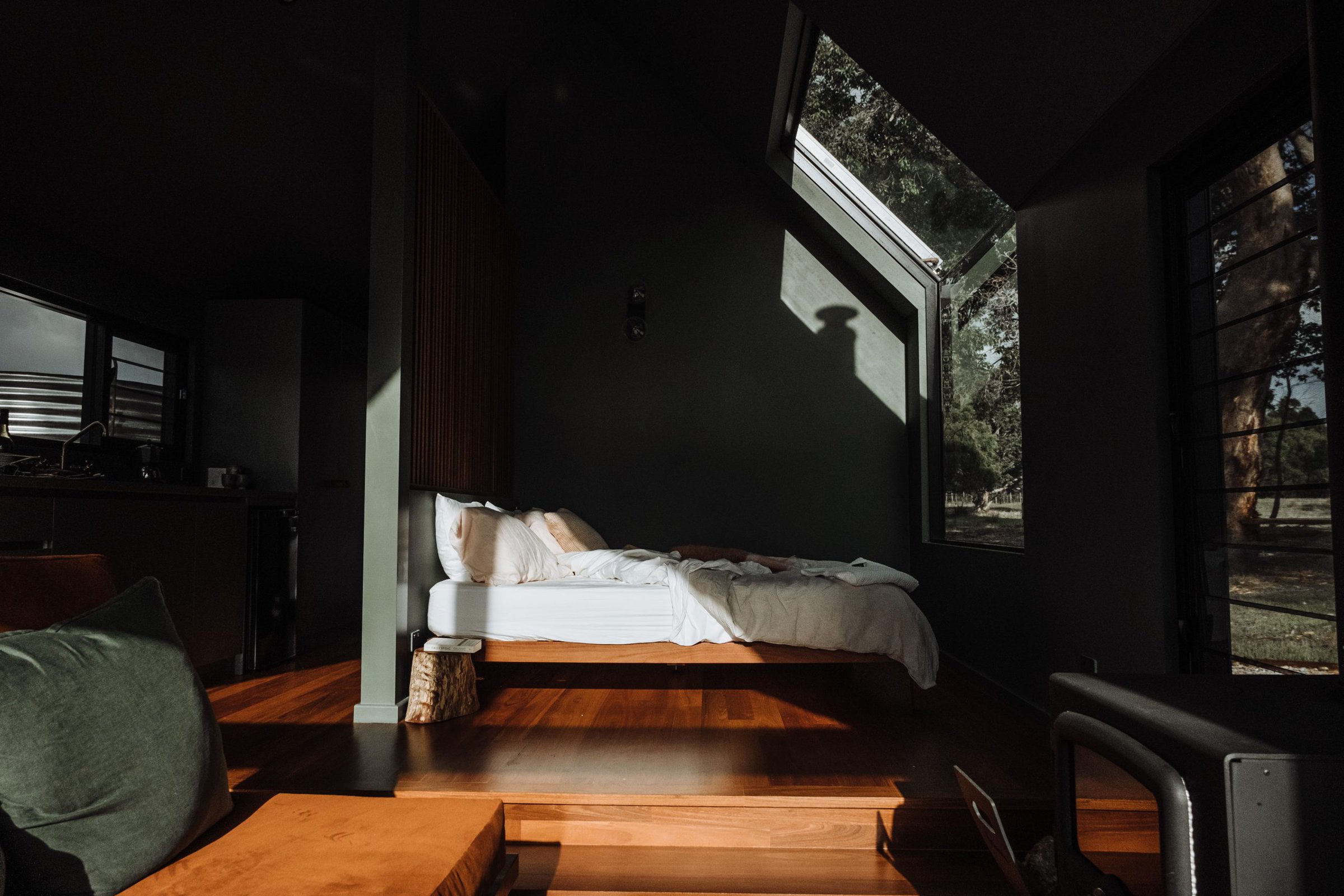 Are you working with a tiny bedroom space? Painting the area a dark shade of green will create a cozy feel as long as there's a window in the room.
You can keep the rest of the room very simple. For example, consider a white or beige comforter, light curtains, and leaving the floor bare.
Design an Intricate Accent Wall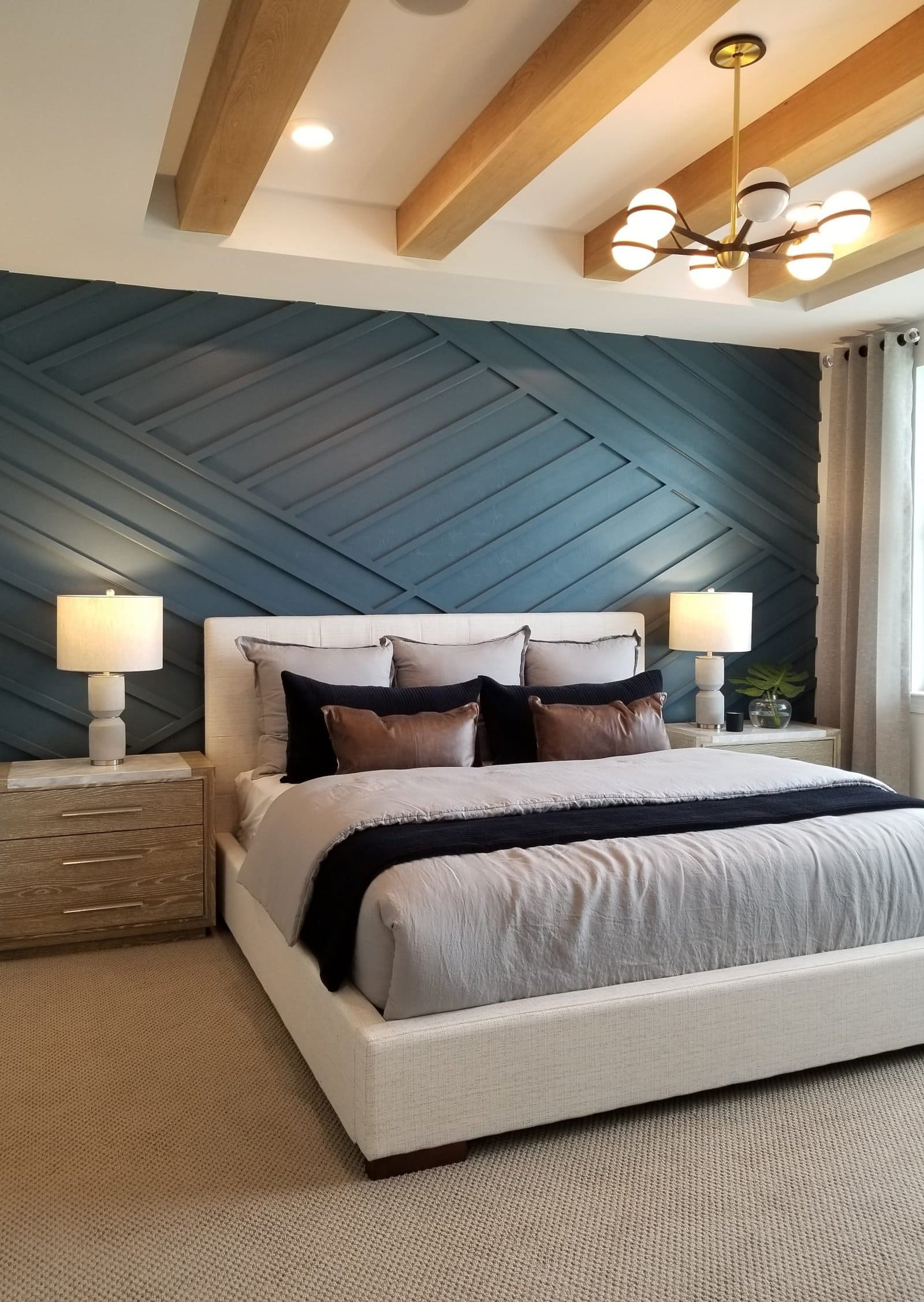 If you want an Instagram-worthy room, there's no better choice than a dark green accent wall. These rooms fill Instagram squares and are still a popular DIY project.
Start by choosing a wall – the best choice is usually the wall your bed is against. Once the wall is selected, create and install your design. Afterward, paint the wall your favorite green hue.
Skip the Green Wall and Use Green Bedding Instead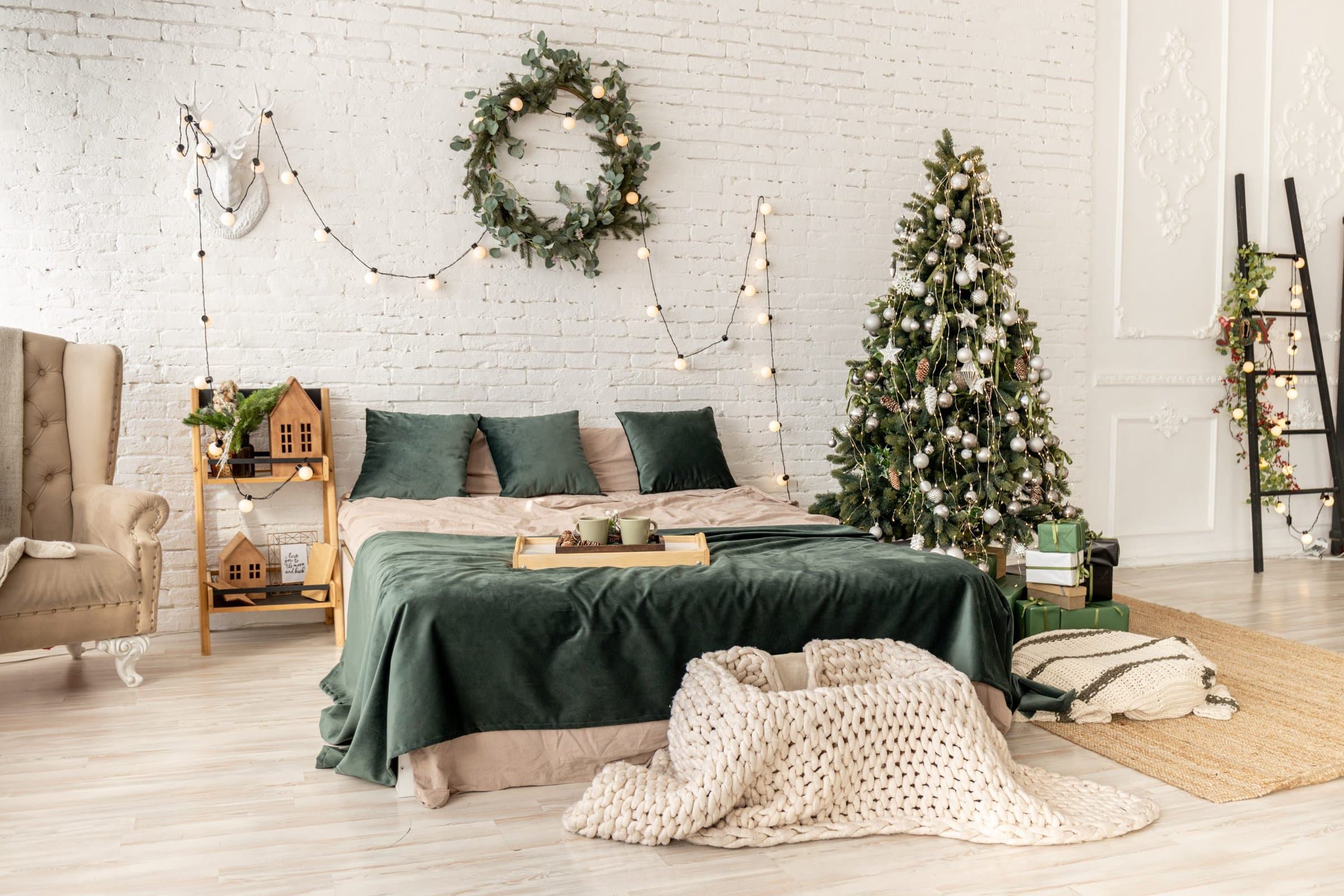 If you're a fan of minimal style decor, feel free to keep your walls white. Instead, bring in green through your bedding and accents.
While this room is styled for Christmas, you can replace the pine tree with something more modern, like a Fiddle Leaf Fig. Then, remove the wreath or swap it out for a piece of artwork.
Use Dark Green in a More Subtle Way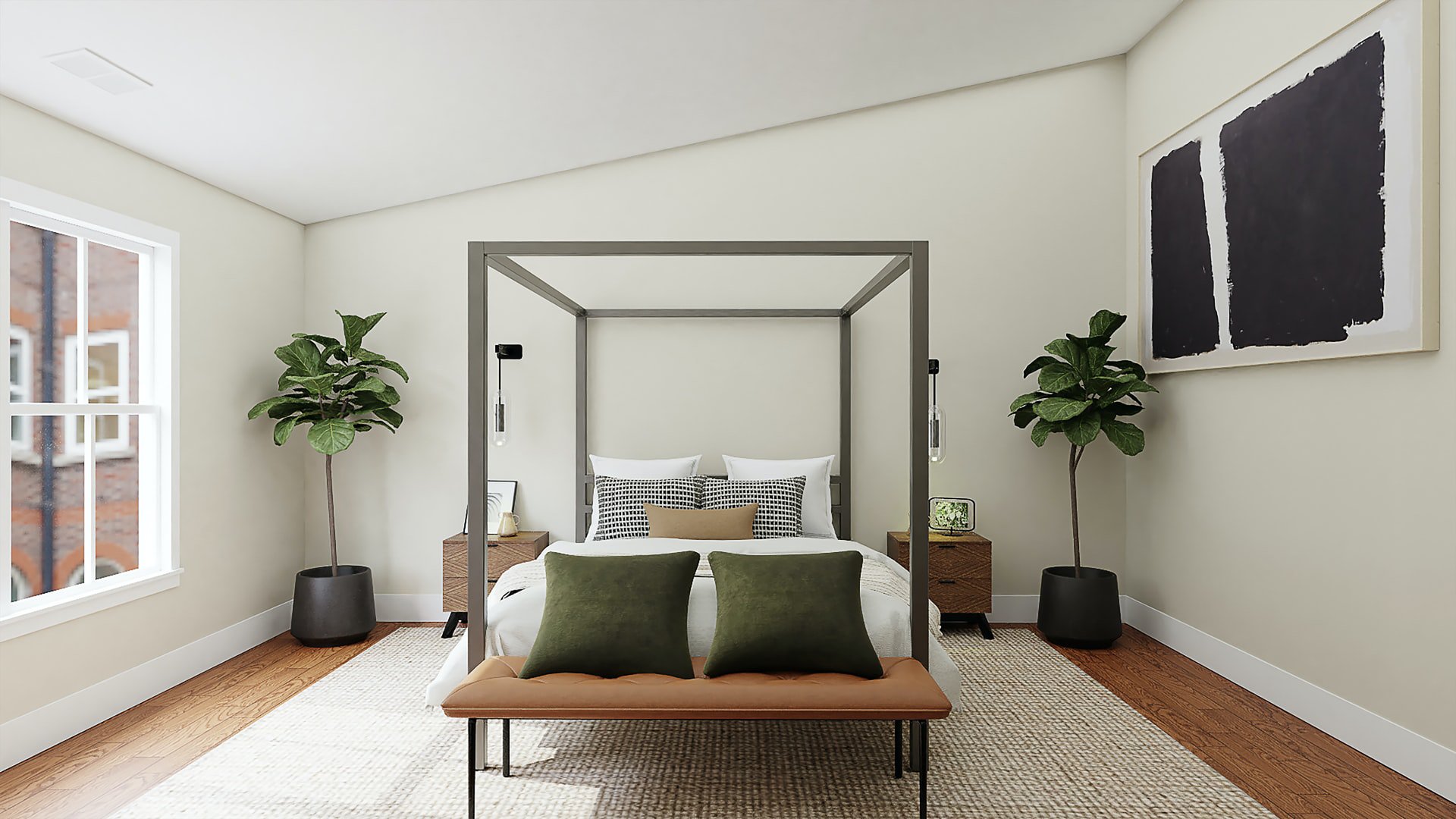 Here's another way to pull off a green room in a modern way: keep the room simple and use green for your largest accessories.
In this room, the only green is on the trees and two large pillows, but the color takes center stage since everything else is simple.
Bring in the Geometric Prints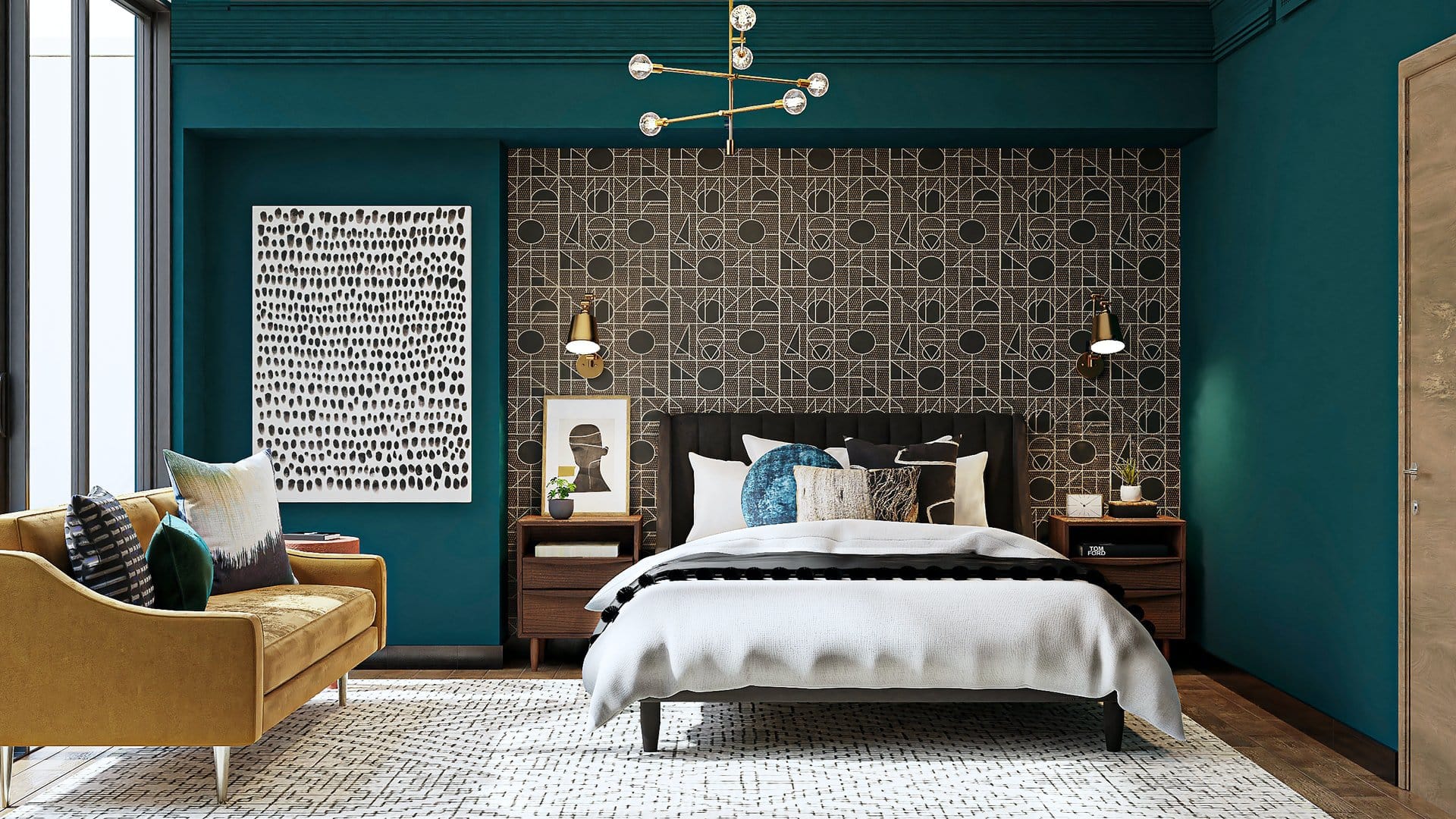 Green isn't only for earth-tone or minimal designs. You can also use it for a brighter mid-century modern room.
This bedroom has a dark but bright shade of blue-green on the wall. The many geometric prints tie together, and the blue, green, and yellow accents add more color. Since the furniture is all mid-century modern, the room still looks sophisticated.
Final Thoughts
Dark green is a popular bedroom color. It's a top hue to promote sleep, and using it can help you create a relaxing bedroom. One of the most popular ways to use dark green is on an accent wall in the bedroom.
If you don't want to paint your walls green, consider adding long dark green curtains to your windows. You can also bring this color through your bedding, accessories, and plants.