Decorated Life is reader-supported. When you buy through links on our site, we may earn an affiliate commission. Learn More
10 Glass Front Door Privacy Solutions
Glass front doors look beautiful and allow light to filter through your home. But as pretty as they are, they're not always practical, especially if you have privacy concerns.
Fortunately, there are plenty of ways to add privacy that won't detract from the look of your door. The most common solutions are blinds, curtains, and privacy film.
If you need some ideas, try one of these glass front door privacy solutions.
Use a Privacy Decal for an Etched Glass Look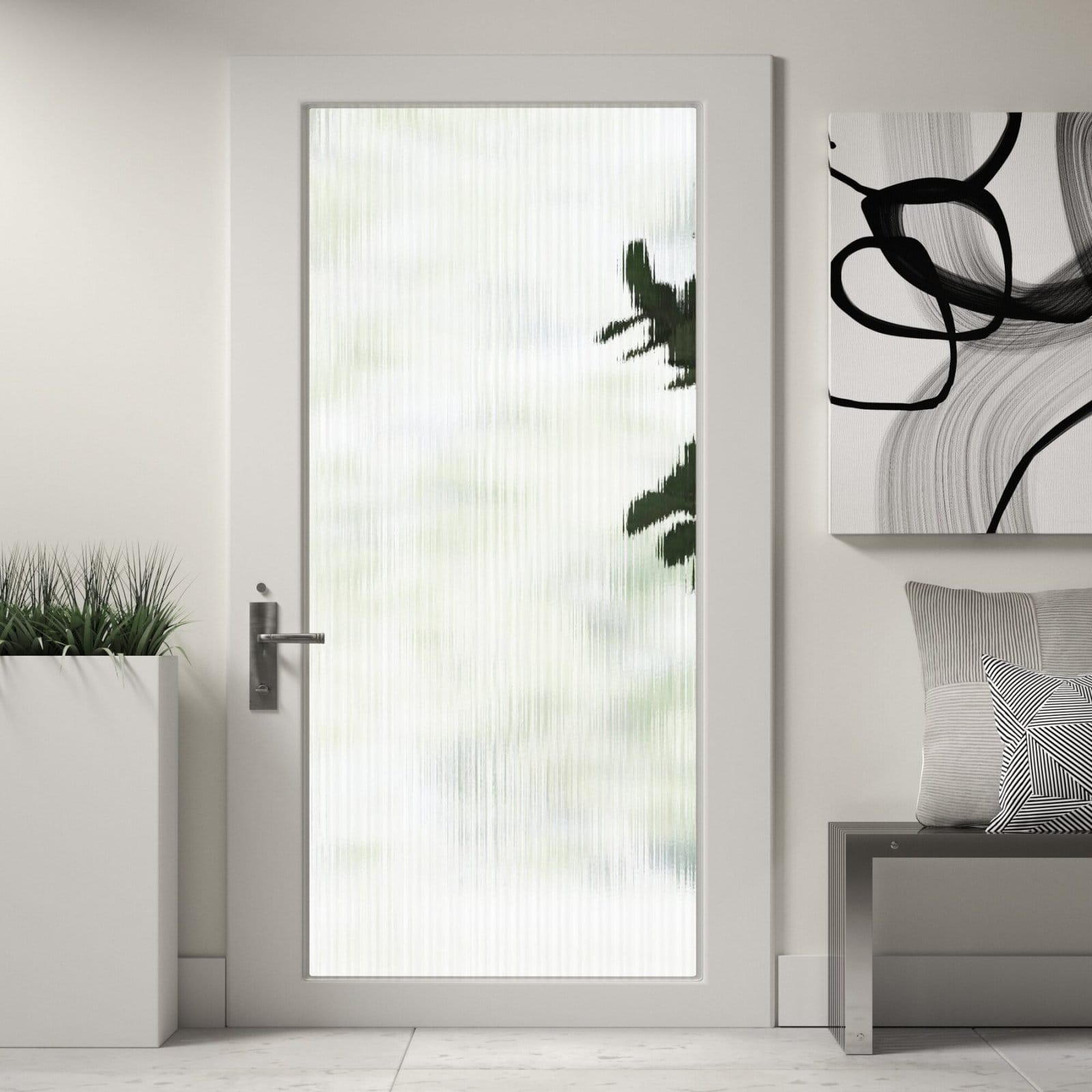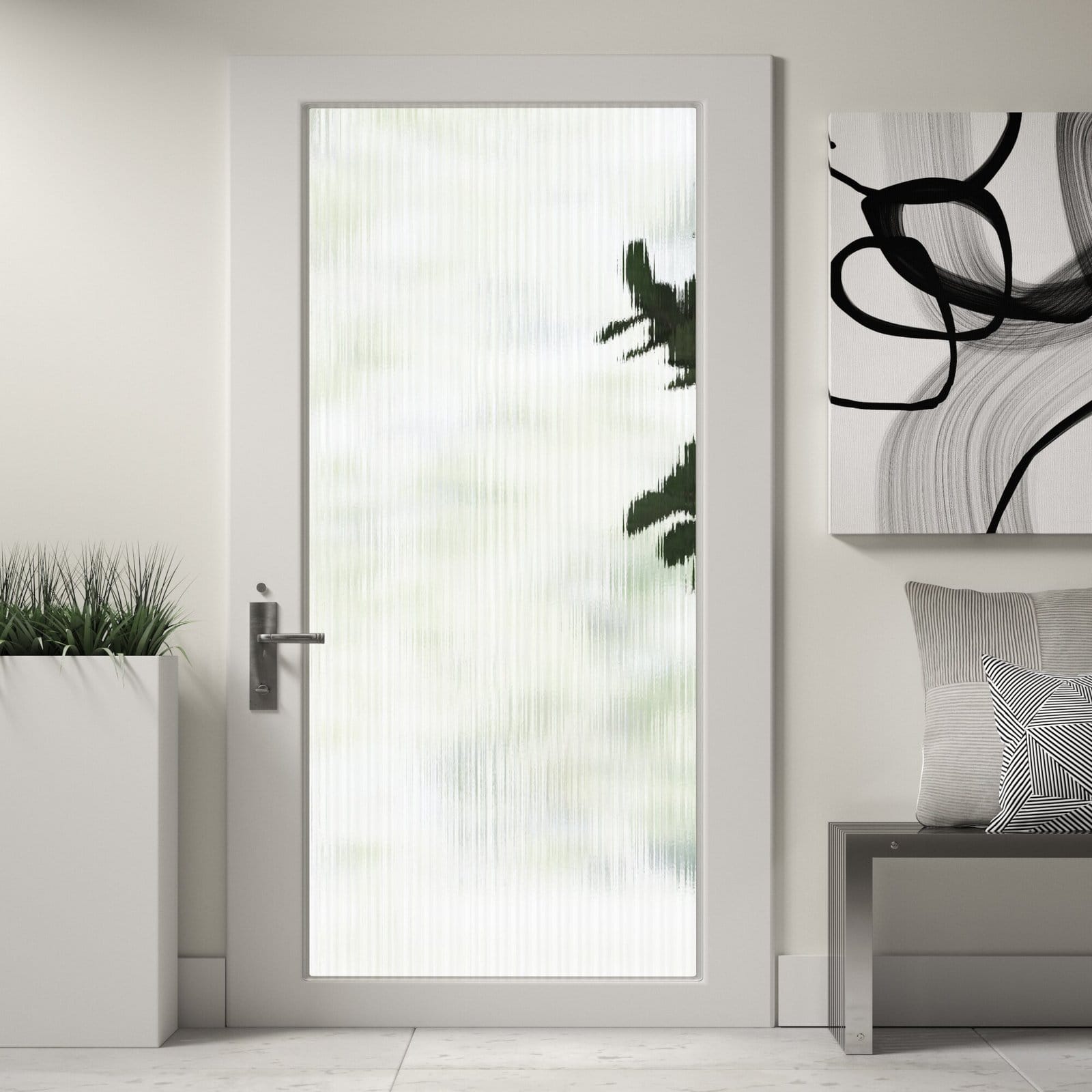 If you don't want to put a curtain or blind over your front door, your best bet for privacy is window film.
For a simple look, try this etched glass decal. It will offer privacy without darkening your windows or blocking out light. It's a great solution if you want to highlight the windows on your door.
Place a Roman Shade Over Your Window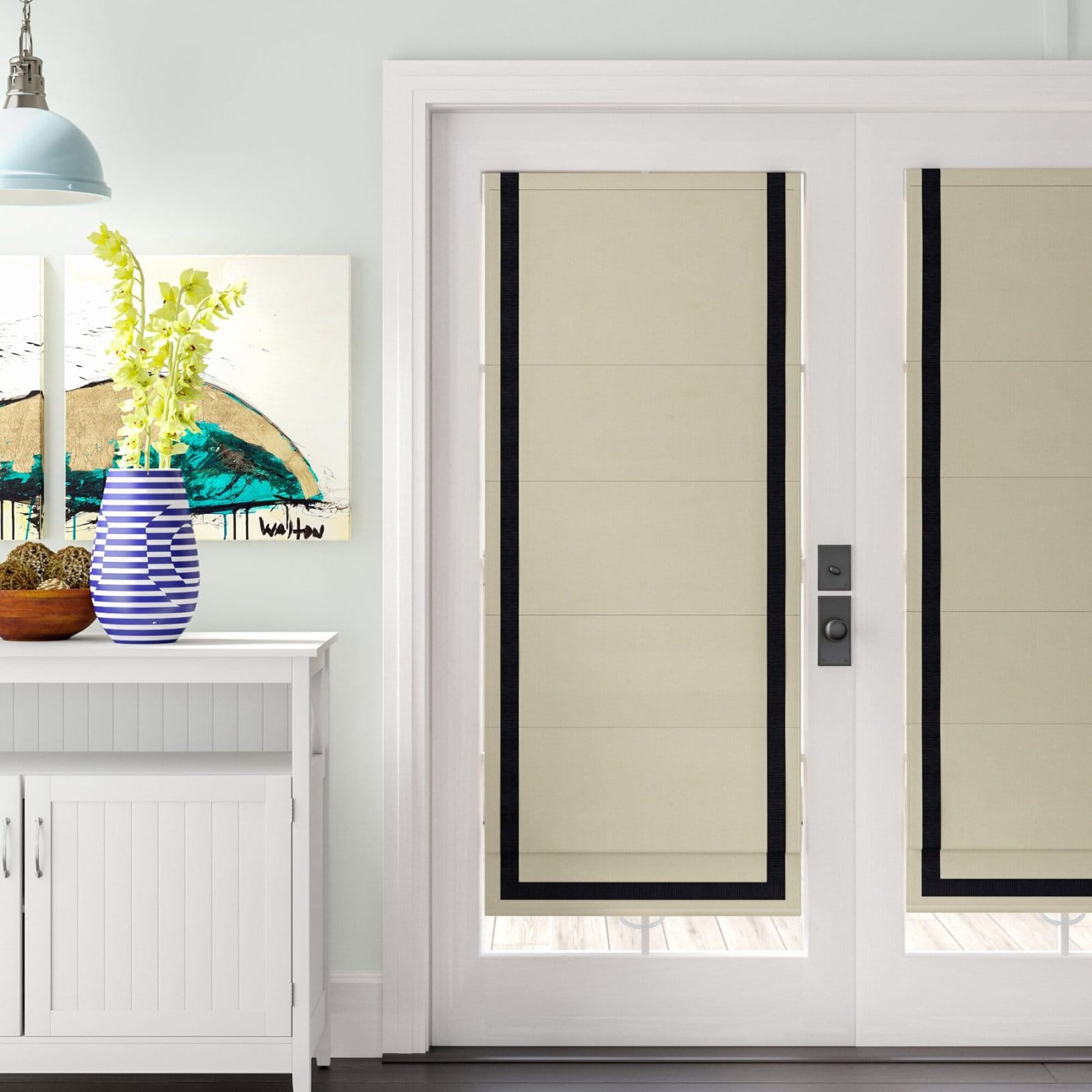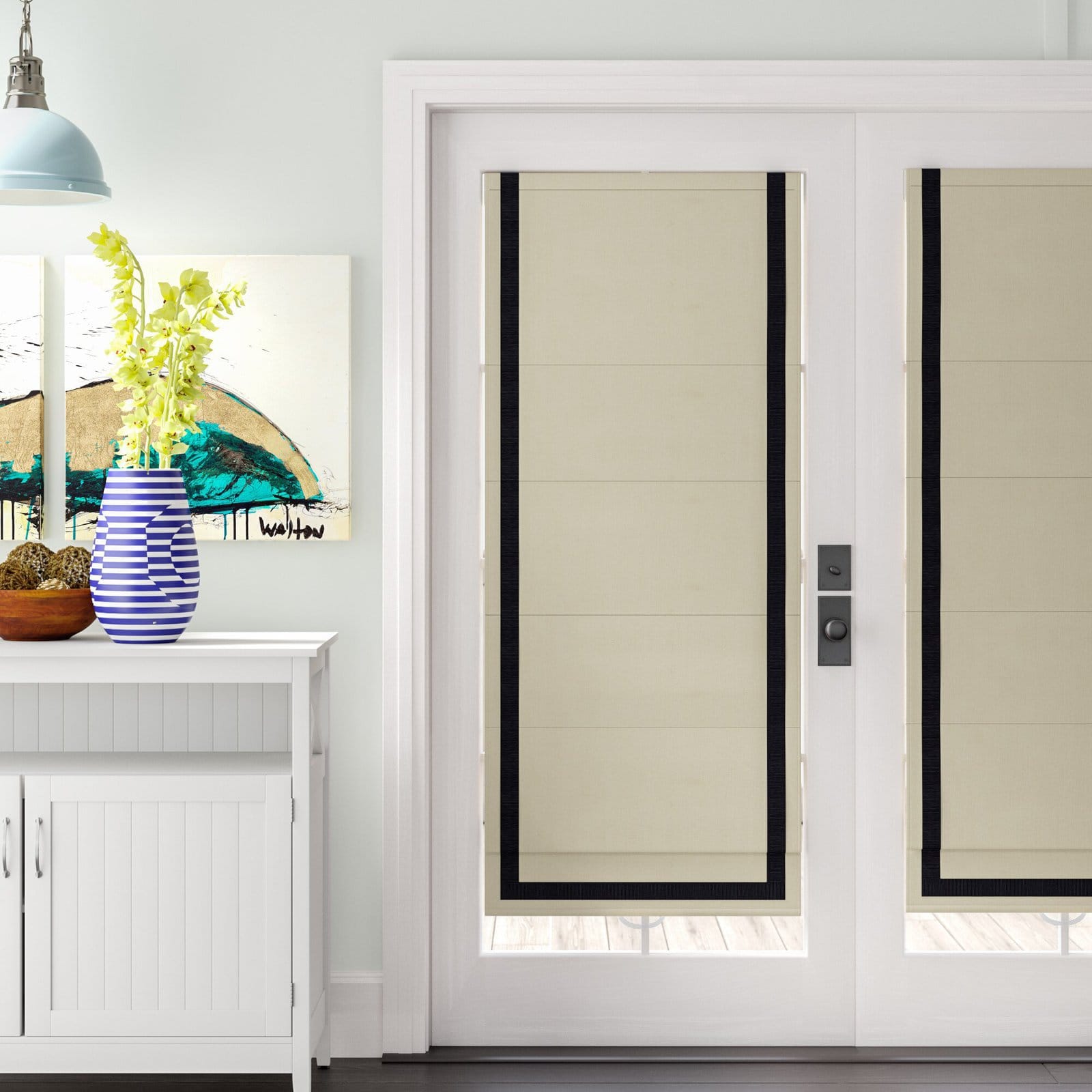 Do you have a front door with a long, rectangular window? If yes, your best bet is a roman shade.
You can use a roman shade like this to block your window anytime you'd like. It comes in several widths, ranging from 23 to 40 inches, is blackout, and you can get it in four color combos.
Add Privacy and Style to Your Door with a Decorative Film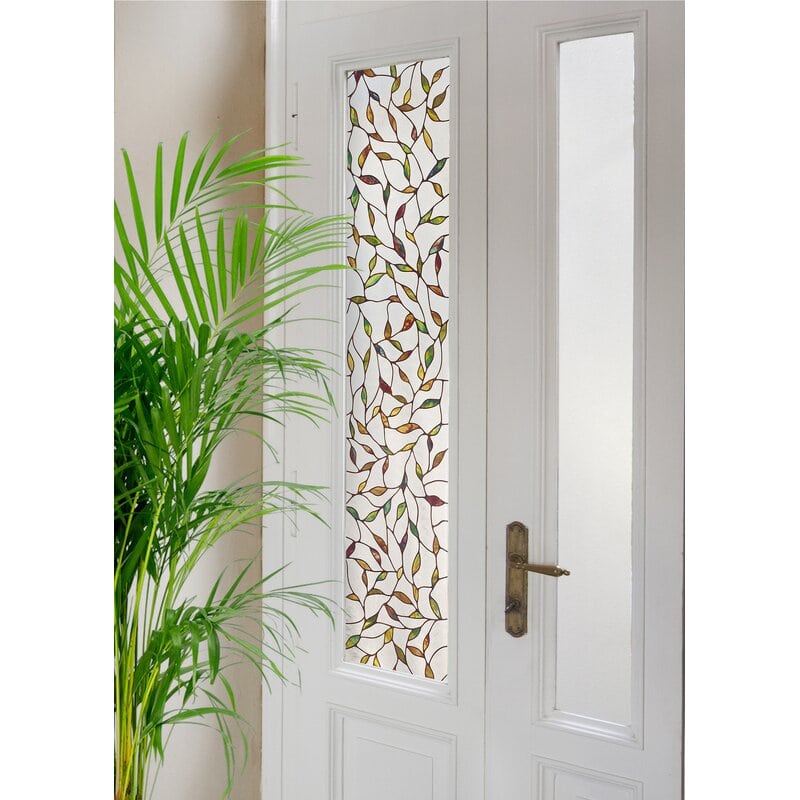 It's challenging to find blinds or curtains to go over an odd shape or oval window. An easier option is decorative film.
This film from Wayfair is super easy to install and doesn't require any adhesives. Instead, you cut it to size, and it will cling to your window. It offers UV protection and a layer of privacy.
For Odd Shaped and Oval Windows, Use Cellular Shades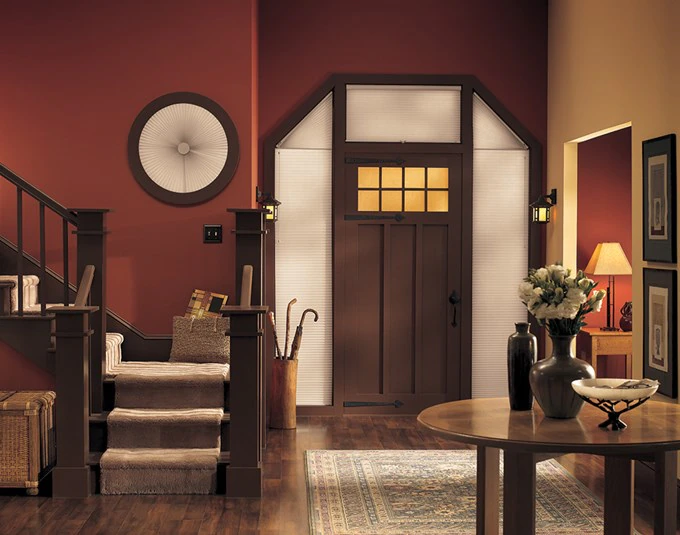 Cellular shades, or honeycomb shades, are known for their accordion-style and clean look. They filter light and act as insulation for your window and doors.
And the best thing about these shades is that you can get them in any size or color. Blinds.com has many premade sizes but also customizes cellular shades, which is excellent if you have awkward-shaped windows on your front door.
Cover Double Doors with Blackout Sliding Panels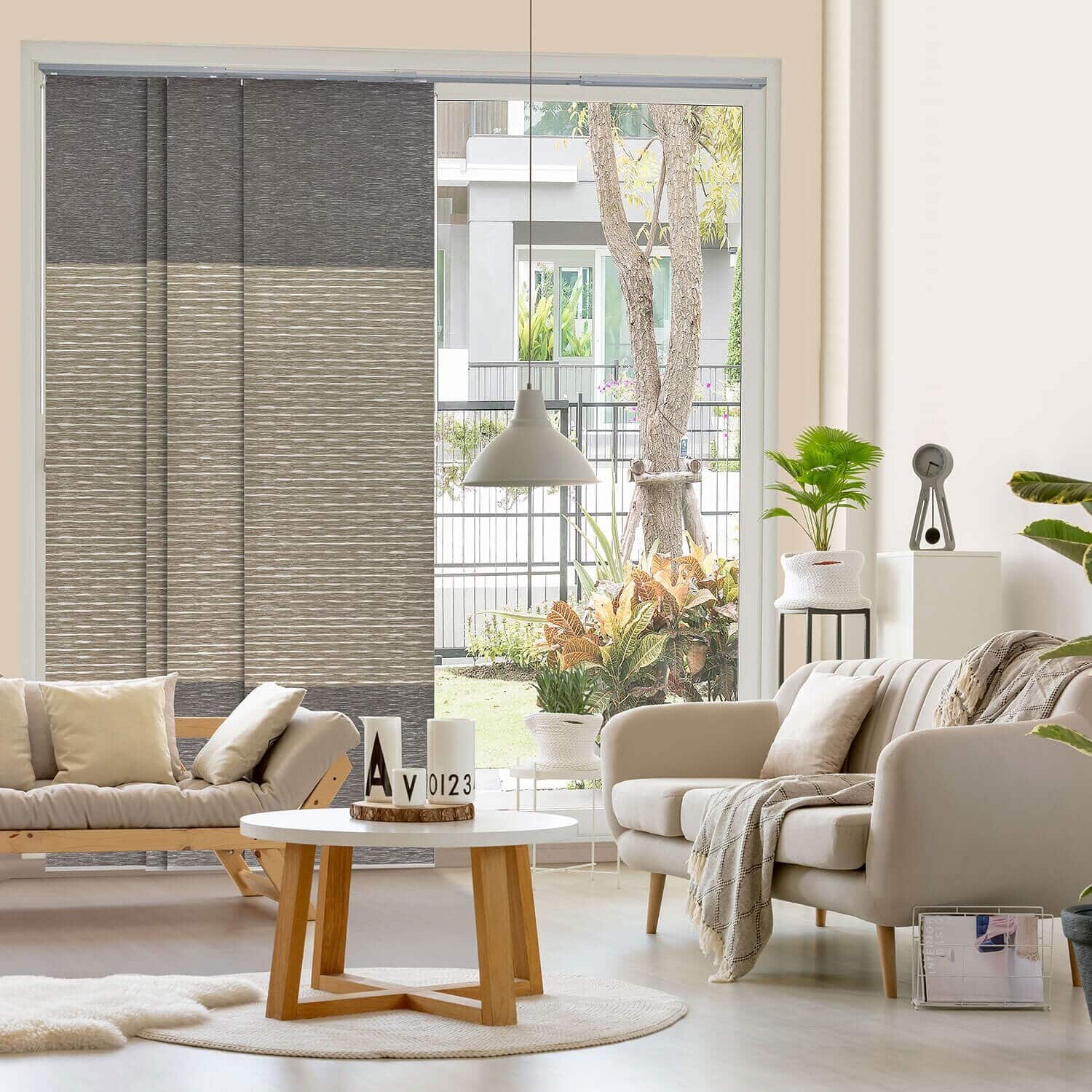 If you have double or sliding glass doors, an easy privacy solution is blackout sliding panels.
These sliding panels from Overstock work on a track, so you can easily pull them to cover your door or push them back when you want to let light through. They are straightforward to install and come in many design options.
Block the Sun and Wandering Eyes with Heat Control Window Film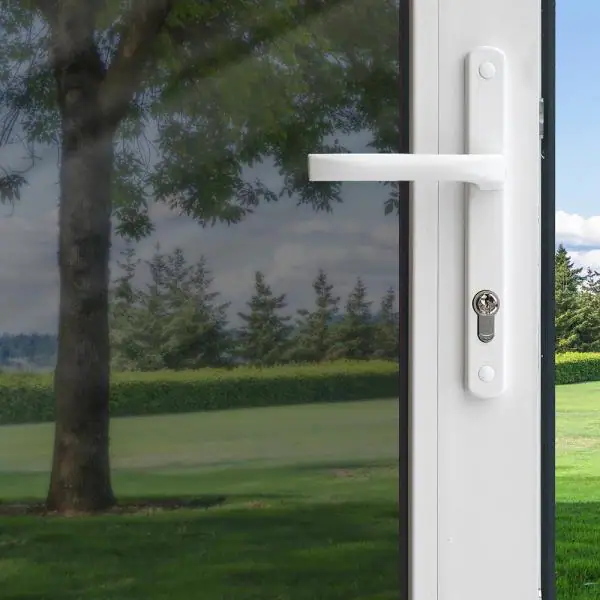 If you're just as worried about the heat as you are about privacy, this heat control window film will cover both.
This window film has an adhesive backing for a stronghold to windows and doors. It blocks 99% of UV rays while still being light enough to see through. The biggest con is that it doesn't offer privacy at night if your lights are on.
Install a Door Curtain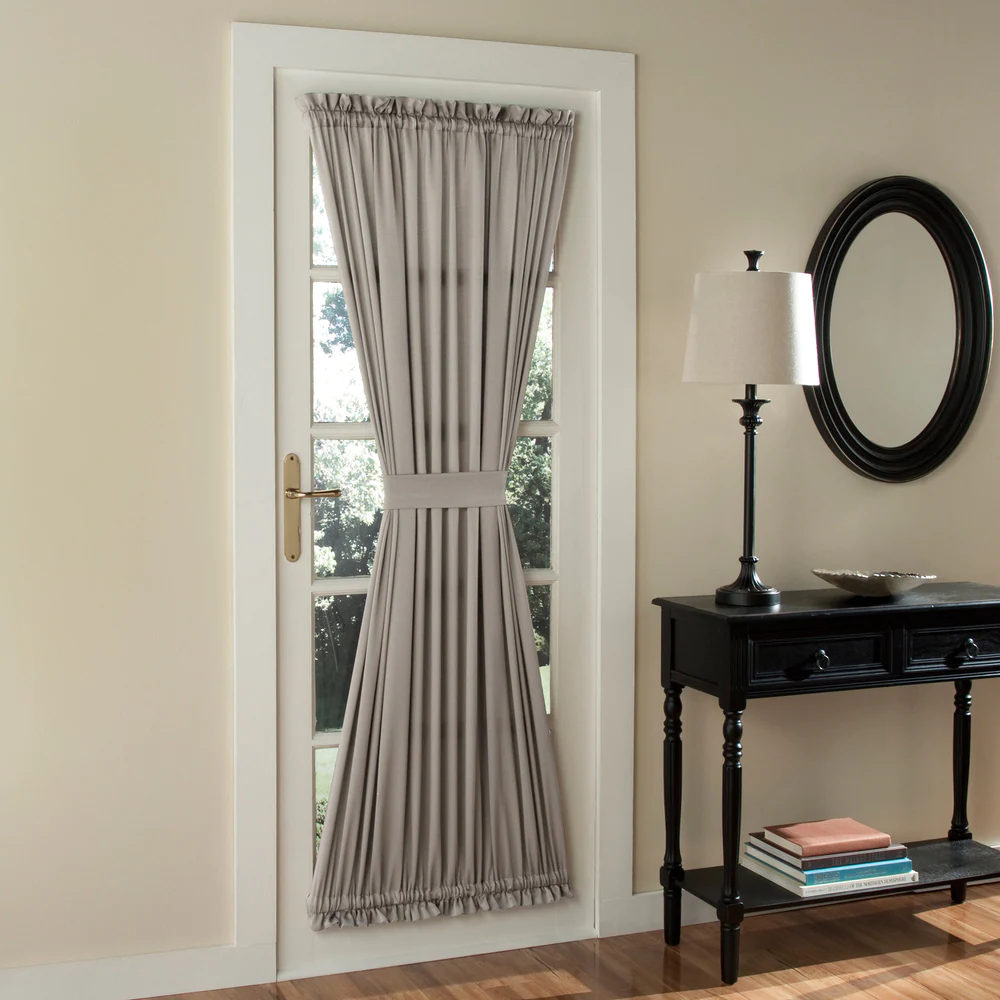 Door curtains are a simple privacy solution for glass front doors. You can tie them back to let some light in or uncinch them for added privacy.
This door curtain from Overstock comes in 8 color options and measures 54 inches wide by 72 inches long. It's energy-efficient and easy to install.
Put a Semi-Sheer Curtain Over an Upper Door Window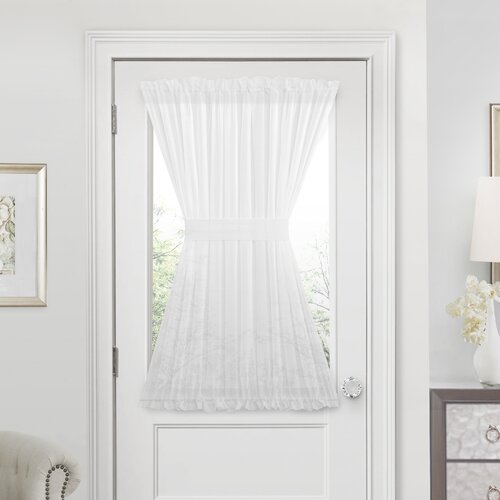 Many front door designs feature a square or rectangular window on the upper portion. If this is the style of your door, a simple curtain or set of blinds will work for privacy.
You can find this curtain at Wayfair. It comes in beige or white and is sheer, so it will offer privacy while still allowing light to filter through.
Consider a Screen Door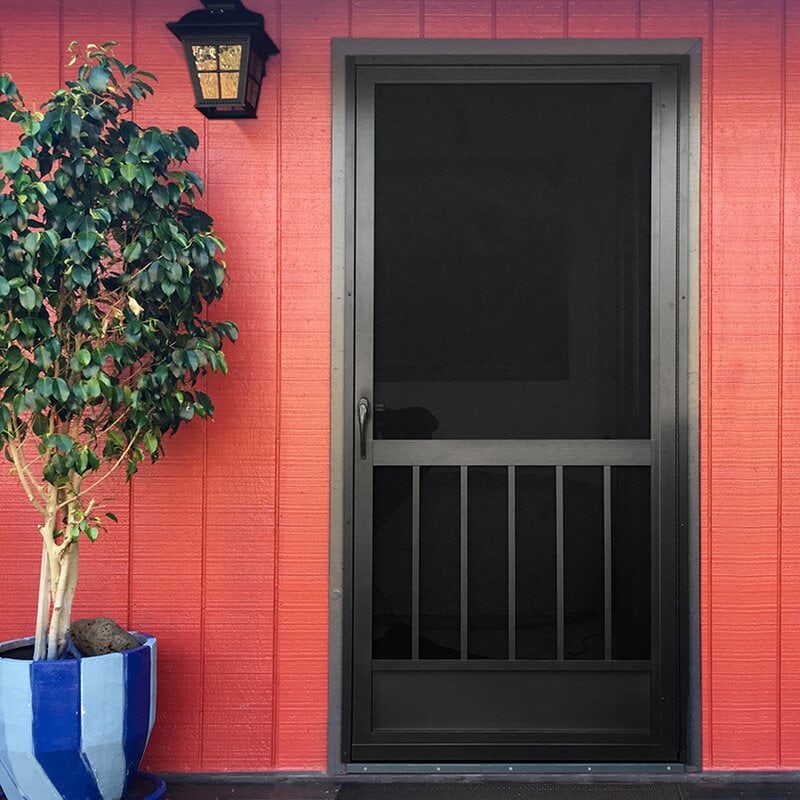 If you don't have a screen door and have considered adding one, now might be the time. Screen doors are practical, allowing ventilation in your home while keeping bugs out. But they can also add privacy.
If privacy is a concern, choose a door with a dark screen. It will help conceal your window and make it harder to see inside your home.
Don't Forget About Sidelites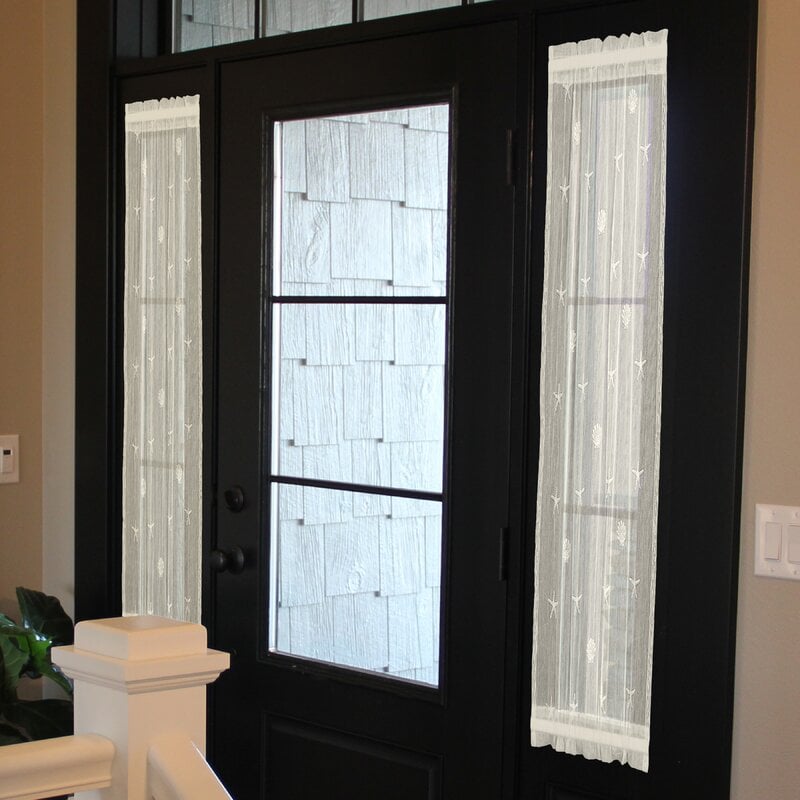 Sidelites are the long rectangular windows beside a front door. While not every front door has these, they are often a privacy concern.
You can cover your sidelites in window film or use curtains like these. These curtains are sheer, so they'll allow some light to pass through. They are 15 inches wide and come in several lengths.
Final Thoughts
If you're dealing with front door privacy concerns, no one solution fits all. However, there are many options that you can tailor to your door's dimensions.
For something easy, go with a window film. You can find cling film that is easy to install and won't leave behind a sticky residue. Blinds, roman shades, and curtains are also great solutions.