Decorated Life is reader-supported. When you buy through links on our site, we may earn an affiliate commission. Learn More
Interior Design Tips – Mineral, Wood, Concrete Textured Wallpaper Looks
By: Decorated Life Team
|
When it comes to interior design tips, adding texture to a room is right up there. Fabric textures add warmth and interest. Most of the time fabric texture is added using cushions, throws, a rug or something textural from outdoors. Another way to add texture is to decorate a room with textured wall panels, using textured wallpaper on one or more walls, pieces of furniture or panels.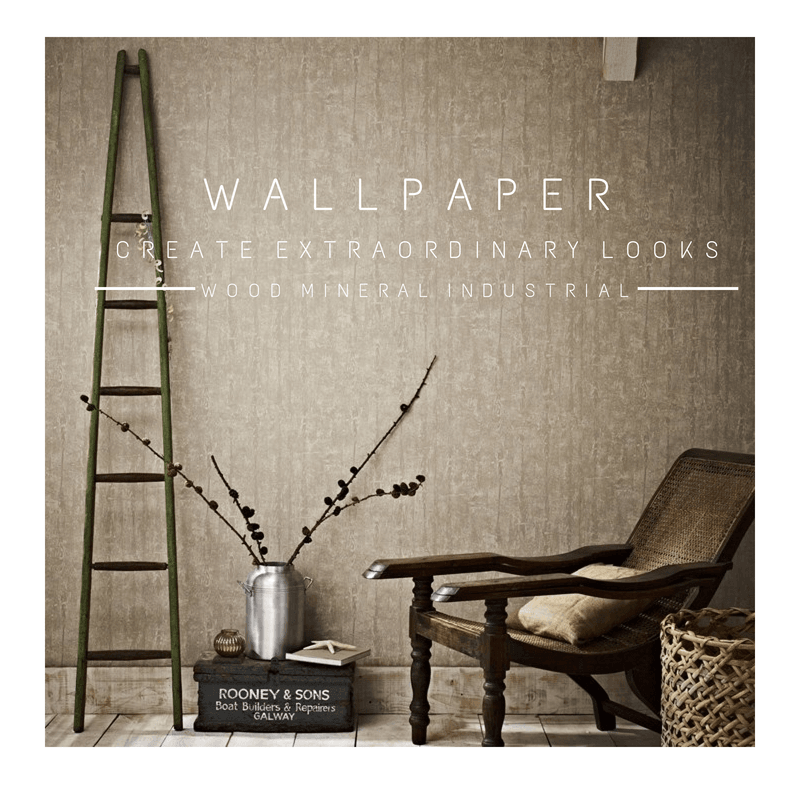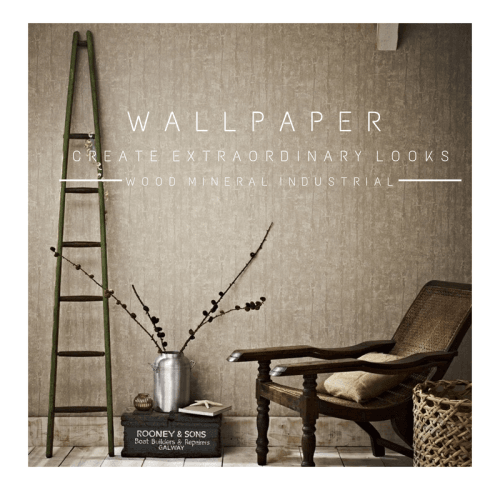 The new wallpapers give a feeling of being outside; mixing industrial with country home decor, away from floral wallpapers towards new interior design styles, layering muted colors with warm outdoor textures – think – rust texture, wood texture, mineral or even concrete textures. If you're not sure which wallpaper would look the best, order a sample size. (Most are $2)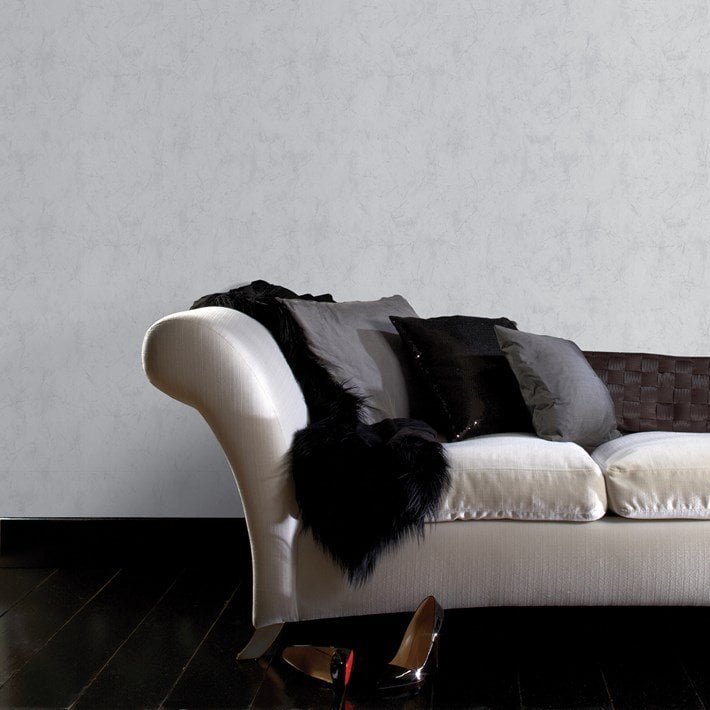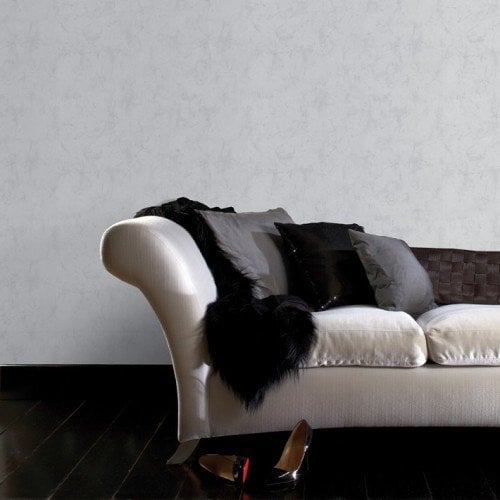 These wallpapers go best with interiors with the same peace-inducing color palette in soft hues of grays and beige, and good natural light. This is a look that can easily update a house and make a house feel like a home. Whether you want to use a little or a lot, there are 12 Creative Ways to Use Wallpaper at the end of the post that might help you.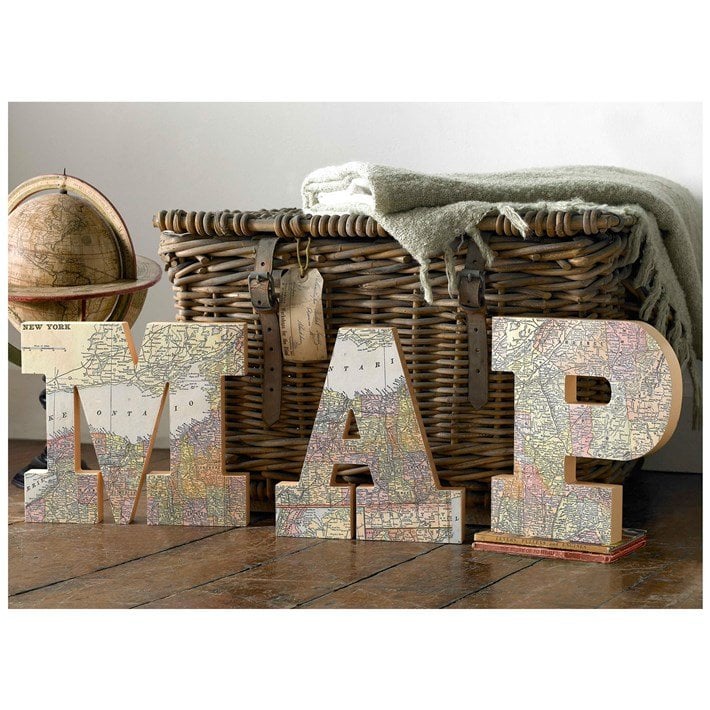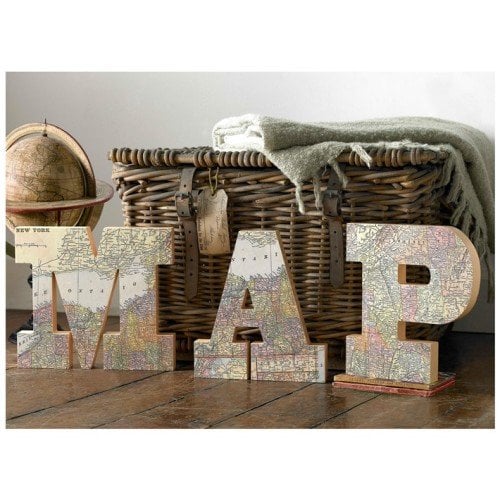 Bringing The Outdoors  Inside
by Suzanne Yates, Brand Development Manager, Graham & Brown
For a humble rustic vibe for your home, consider bringing the elements indoors for a truly enchanting touch of the great outdoors. This season we're welcoming Mother Nature into our homes and celebrating the patterns, texture and raw style of the natural world.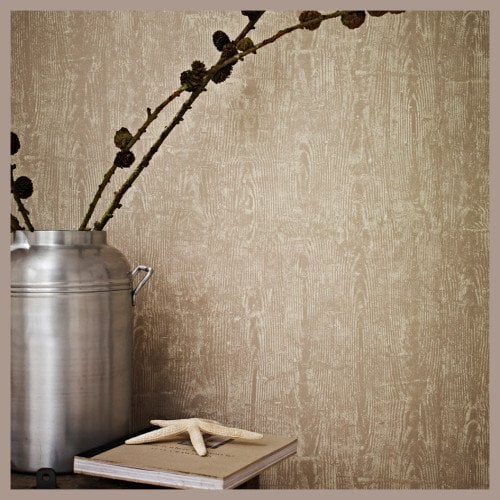 Embracing the mineral trend can help to create a sense of serenity in your living environment. Imagine the last time you adventured outdoors, breathing in the open air, admiring the picturesque views and hearing the gentle hum of the wind passing through the trees. Wouldn't you love just love to implement all those sights and sounds into your very own interior design?
Explore textures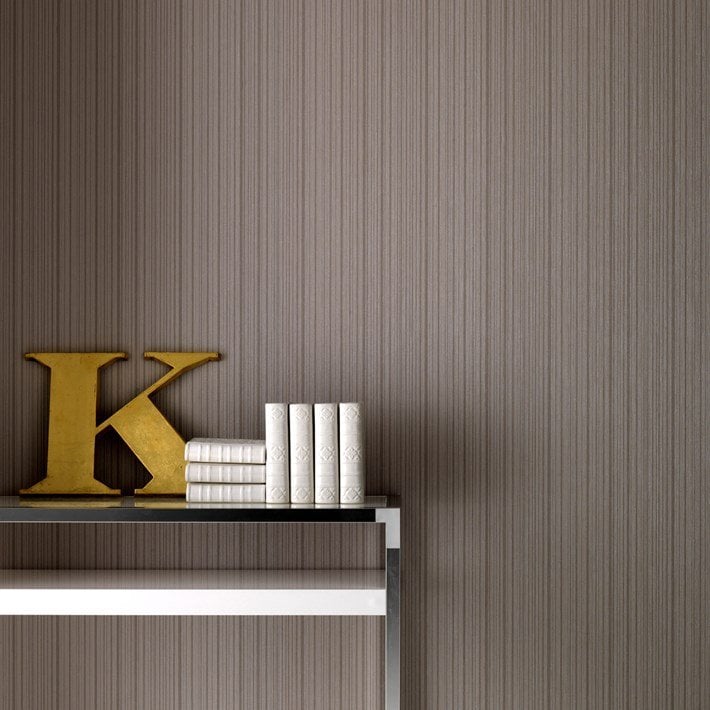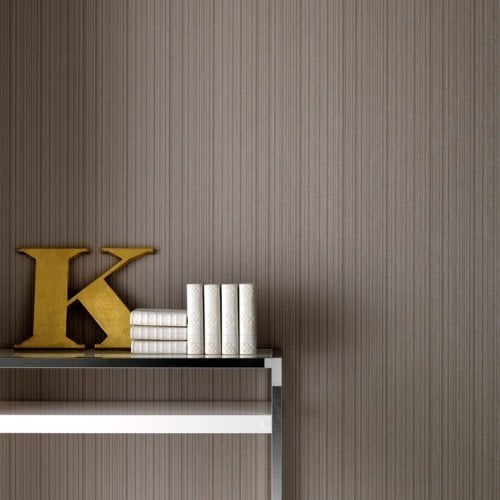 Although mixed textures may seem somewhat chaotic, they represent the wild nature of the outdoors and when executed correctly, this can be an effective design in any home.
Try experimenting with driftwood furniture and shelves, or vases and tables crafted from stone and wood. Contrast the rough textures with chunky knit couch throws and plump pillows.
You can also create texture with your wallpaper in many ways.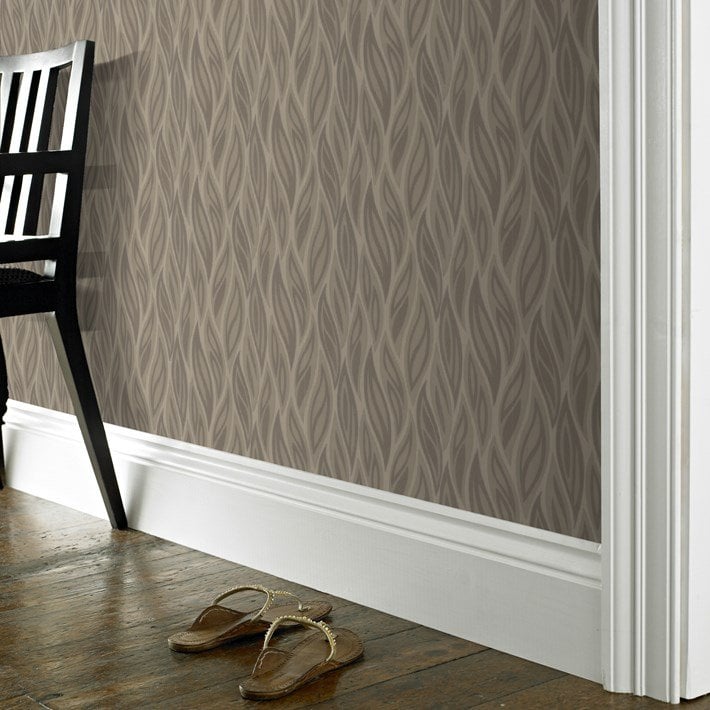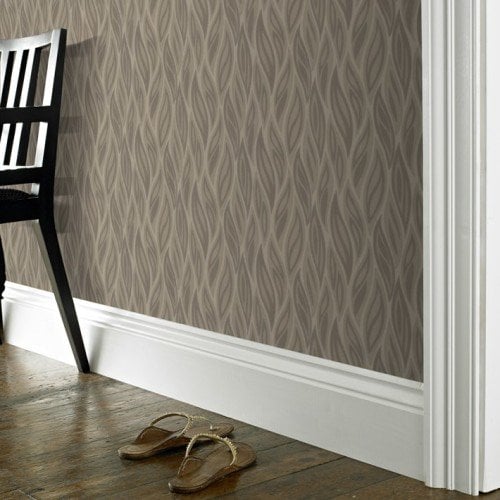 This intriguing forest pattern wallpaper from Graham & Brown features a three tone pattern that creates an almost 3D effect. With silver embossing, this wallpaper mixes a natural scene with a modern twist. The subtle shine from your walls will also allow light to bounce around your room, opening up even the smallest space.
To add contrast, try bringing in manmade textures such as metal. This can be in the form of metal art, which although not strictly natural, replicates the rugged sense of the outside world. Unpredictable, but not completely 'out there' like some wall art, these beautiful wire birds would add a quirky element to any space.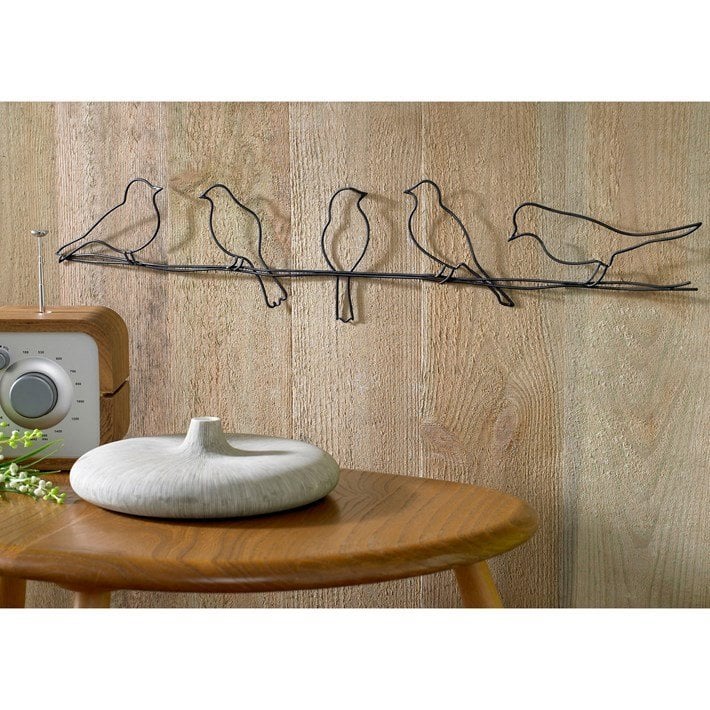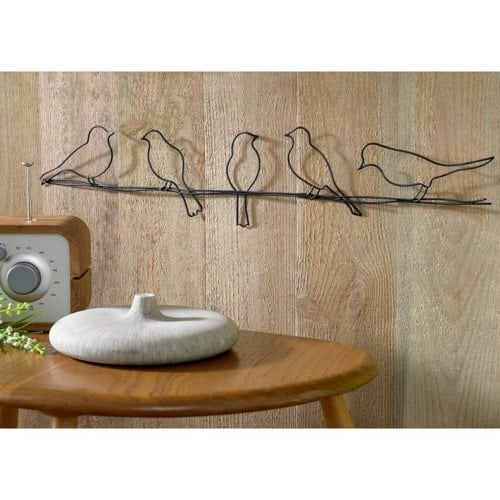 Use Earthy Tones and Colors
If you live in the city and away from the great outdoors, you may want to consider adding luscious greens and deep browns into your color palette when devising your next interior project.
Working with natural colors helps you to eliminate the synthetic feel of modern living. The trick is to keep to one main color and use different shades to add depth, then thrown in a complimenting color that will enhance key features in the room. We love charcoal and brown shades highlighted with just a hint of green.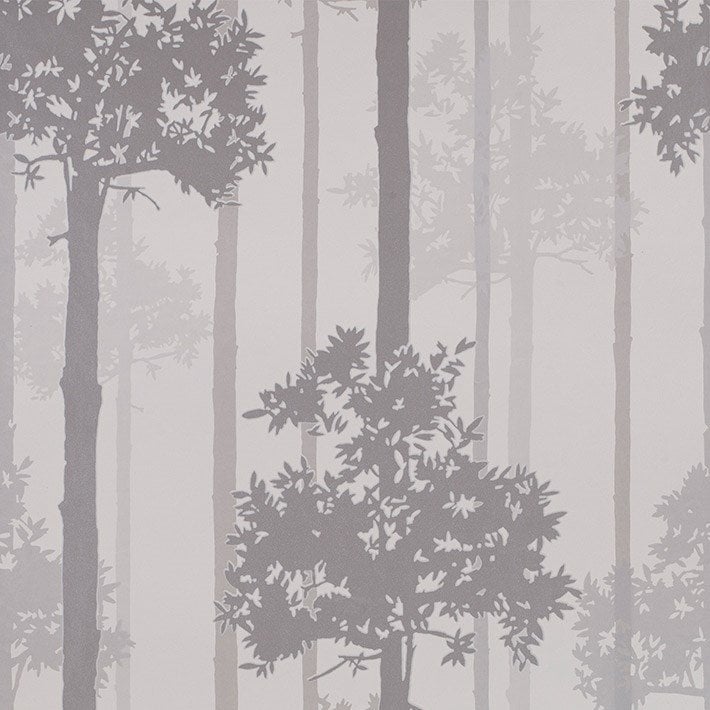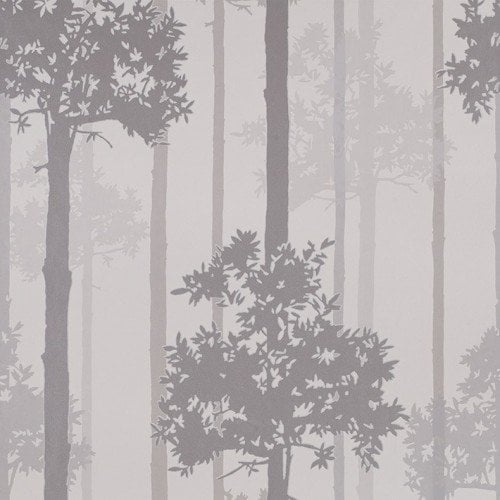 Nottingham
It's a simple but effective tip and using one color in various shades coaxes you into experimenting with other textures and styles.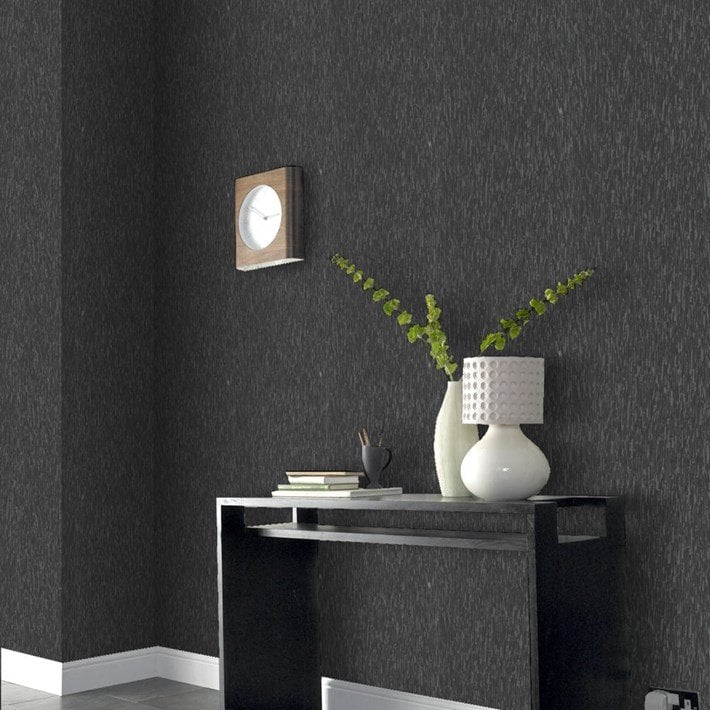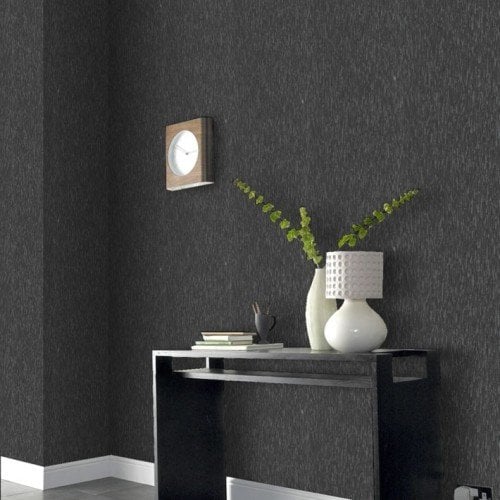 However, often people make the mistake of adding too many different colors into the mix. If you're not willing to give up old throws and cushion covers that don't match the natural tones, perhaps find a similar texture with a more complimentary color.
Replace trinkets with scavenged treasures
You could take this trend very literally by bringing in foliage from your outdoor adventures. De-clutter your space and replace your old possessions with new natural trinkets. Getting rid of your old junk that you don't use will help to create a calm atmosphere as you feel that you've not only tidied your house, but also your mind.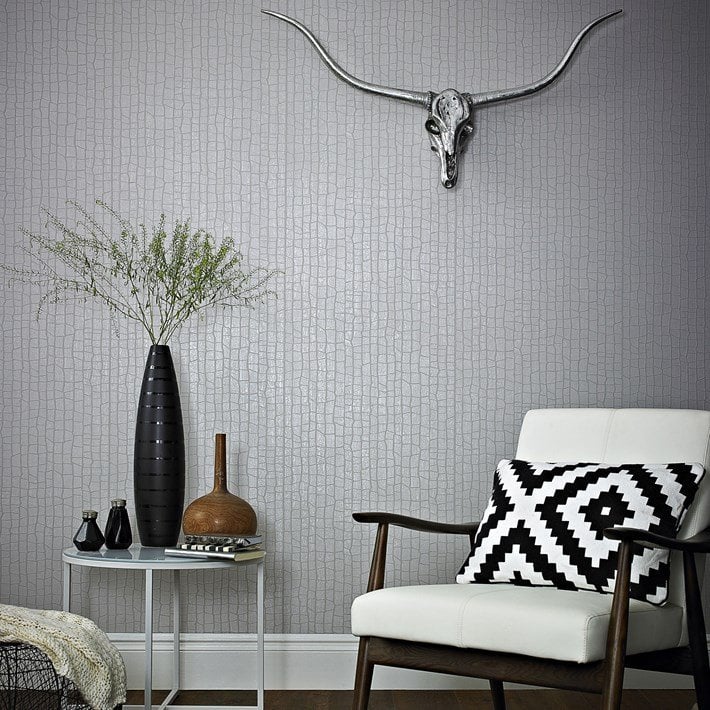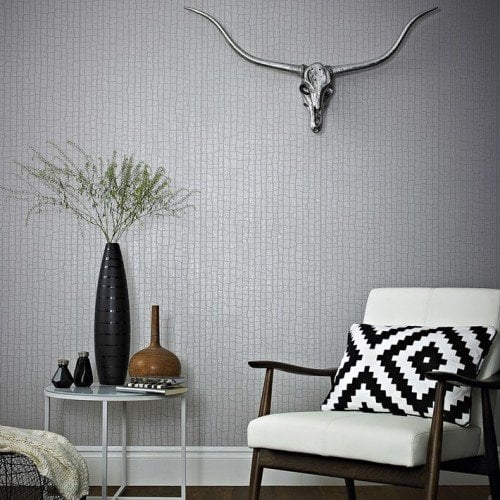 Perhaps you could bring back some pebbles or shells from your next holiday, or dry and display some flowers from your favorite place to go for a walk. Viewing these new home accessories will bring back fond memories and take you back to a more care-free, tranquil time.
You could also replicate this trend by displaying photography of your recent travels or ethereal destinations. We love this gorgeous Lavender Sunset canvas from Graham & Brown, which excites the senses with deep purple flowers that make you feel as if you can smell their relaxing herbal scent.
Most important of all, be brave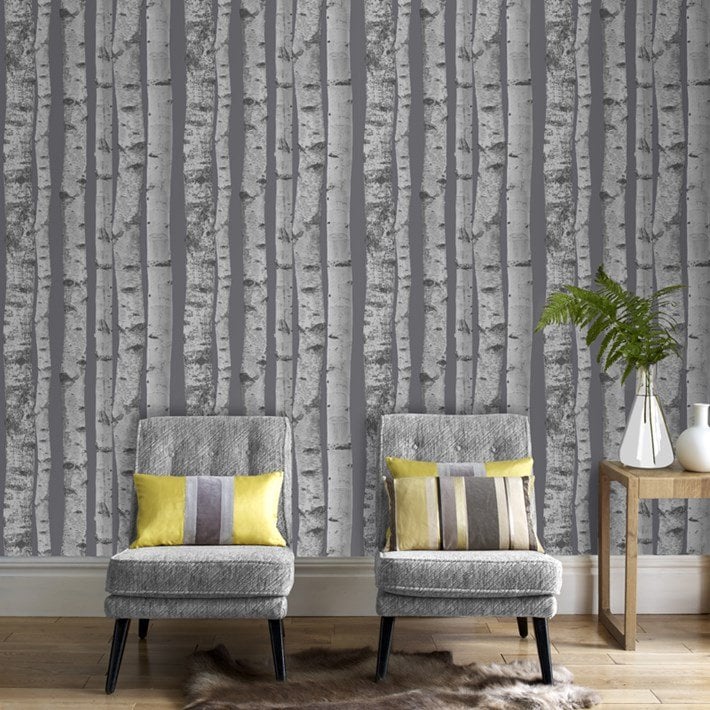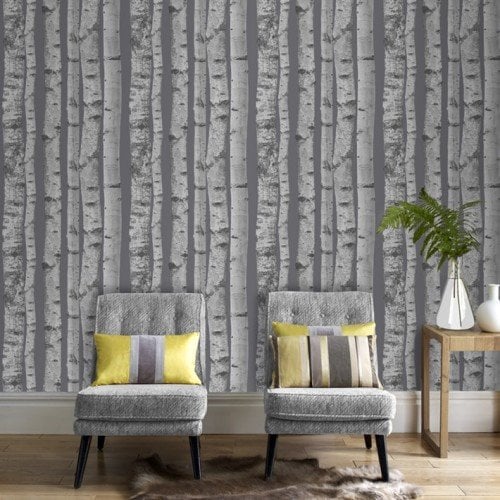 If you are afraid of such a different style, try adding a simple feature wall in one room to see how you feel. Perhaps you could trial this in your children's play area to add an enchanted forest theme or in the living room where the calming, natural feel will help you relax at the end of the day.
Using wallpaper sparingly will give you an idea of the scale of time it takes to match up strips of wallpaper neatly. Cutting your wallpaper 2 inches longer than your wall will give you a better chance of lining up the pattern.
Any interior amendments will take some getting used to, especially when you've been used to seeing your home as it is for such a long time, but it's time we embraced the change.
Such delicate patterns may seem a far cry from regular stripes and florals, but branching out need not be so scary. As these stunning patterns come in neutral tones, they are effective yet subtle. They don't drape garishly from your walls, they gracefully add a simple touch of chic to any room.
12 Creative Ways to Use Wallpaper
There are so many ways you can use these new wallpapers. Here are a few ideas to get you going:
1. Use it in a small foyer to bring the outside indoors – it will feel magical.

2. On a bed head board – this is a great way to bring a contrasting look to all the soft textures in bedrooms

3. On the ceiling – just when you weren't expecting it!

4. on the back of a bookcase – the bookcase below would look stunning with wood, concrete or a granite look wallpaper.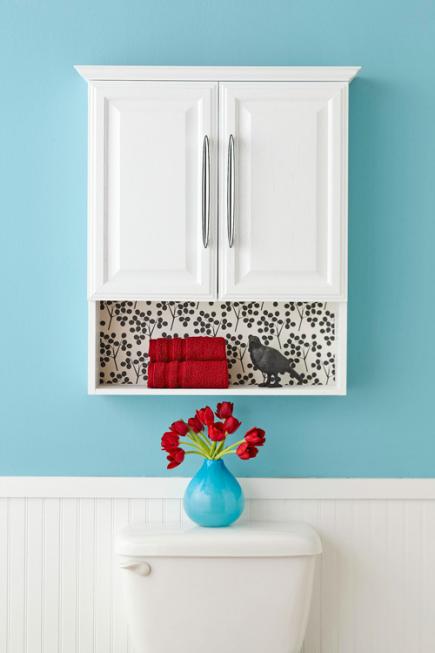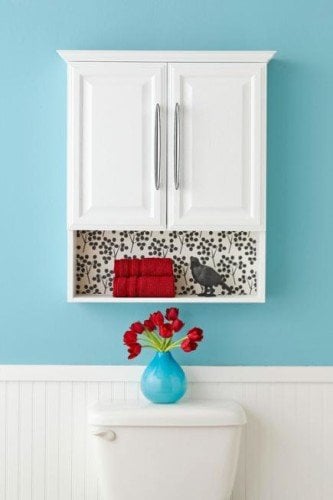 5. on a fireplace – this is a great way to create a feature out of your mantel without spending a lot.

6. lining a tray – the contrast would make the tray really stand out.

7. update a dresser on the drawer fronts.
8. put wallpaper inside drawers.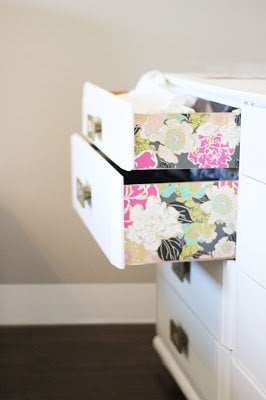 9. use the wallpapers as a border or feature.
10. as a table runner.  This is a great idea. Wallpaper on a simple white tablecloth can be changed at any time for a new look.
 11. Update a table top like the one below but using a natural outdoor look.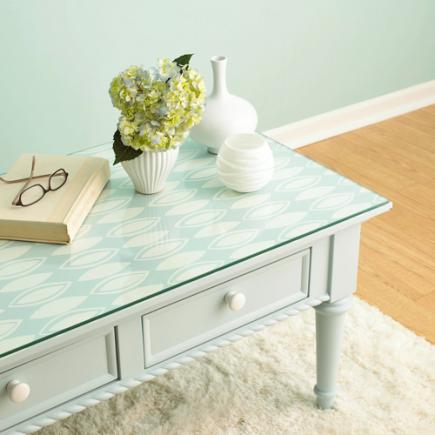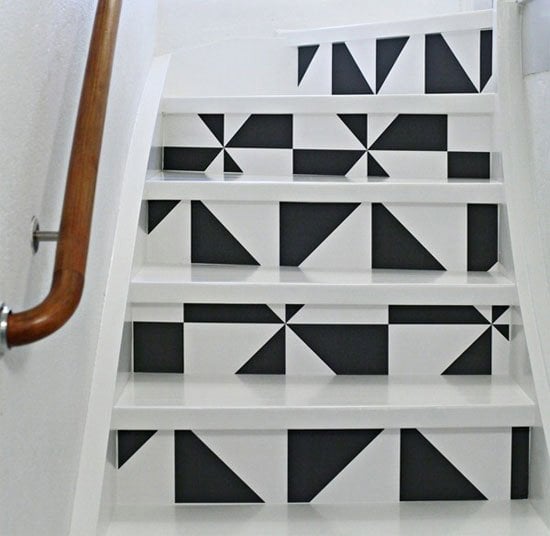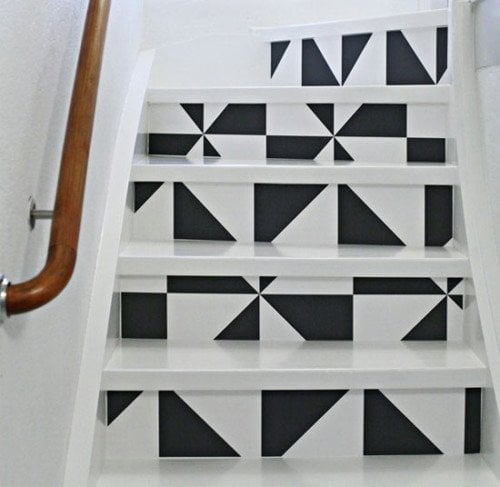 From country wallpaper, to vintage, metallic or damask, floral wallpaper patterns can be grand and colorful; from walls, a kitchen back splash or lining the back of a bookcase.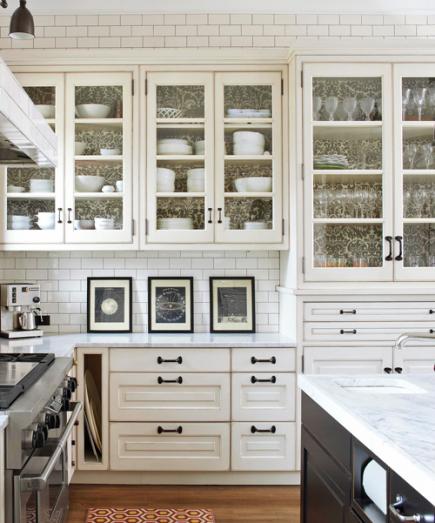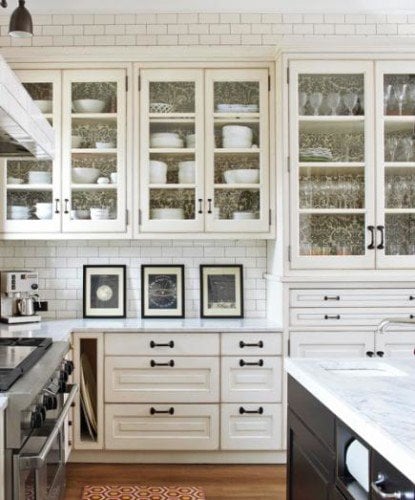 Don't forget you can order wallpaper samples here to try out your textured wallpaper designs before going all out. Have fun exploring and don't forget to join our list for more.