Decorated Life is reader-supported. When you buy through links on our site, we may earn an affiliate commission. Learn More
White Walls – Perfect for Amish, Country, Distressed Furniture
By: Decorated Life Team
|
I love the look of Amish furniture, mahogany or dark furniture against white walls. Decorating with white walls can be a challenge, but I still think dark country, French furniture or Amish style furniture in oak, mahogany or even pine look perfect against white walls and ceilings.The simplicity of this combination is often overlook – but go back to basics and you won't be sorry.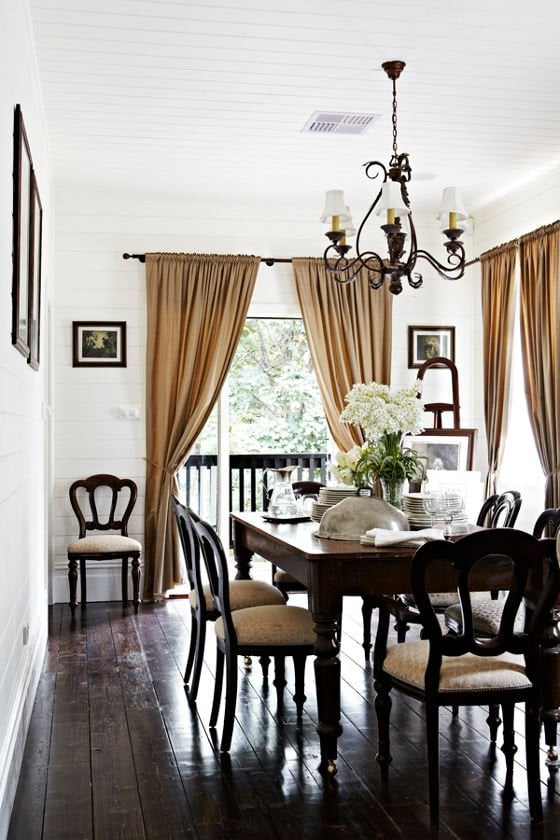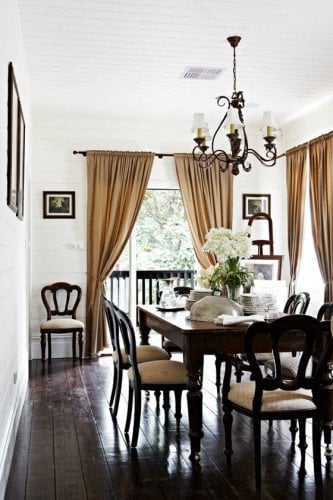 Source: Justin Bishop
The contrast of white walls, dark floorboards and dark wood furniture is classic and instantly creates points of interest within rooms, making them look streamlined and clean. Rooms look classy, richer and more expensively adorned… less, in this case, is more.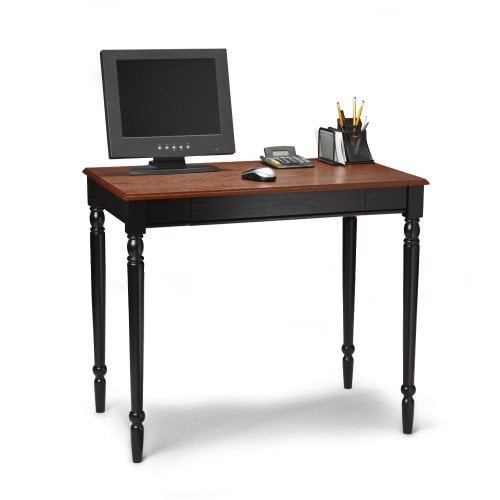 Source: Amazon – French Country Desk
No matter what period or style, modern or classic, simple white walls and ceilings become the back drop for your home decorating. Painting both walls and ceilings white makes ceilings feel higher and rooms feel bigger and more spacious. Perfect for smaller rooms.

Your next layer is added polished or rustic wooden floorboards, warm wooden frames, Amish furniture, country style furniture or even distressed furniture in dark woods for that element of rich contrast.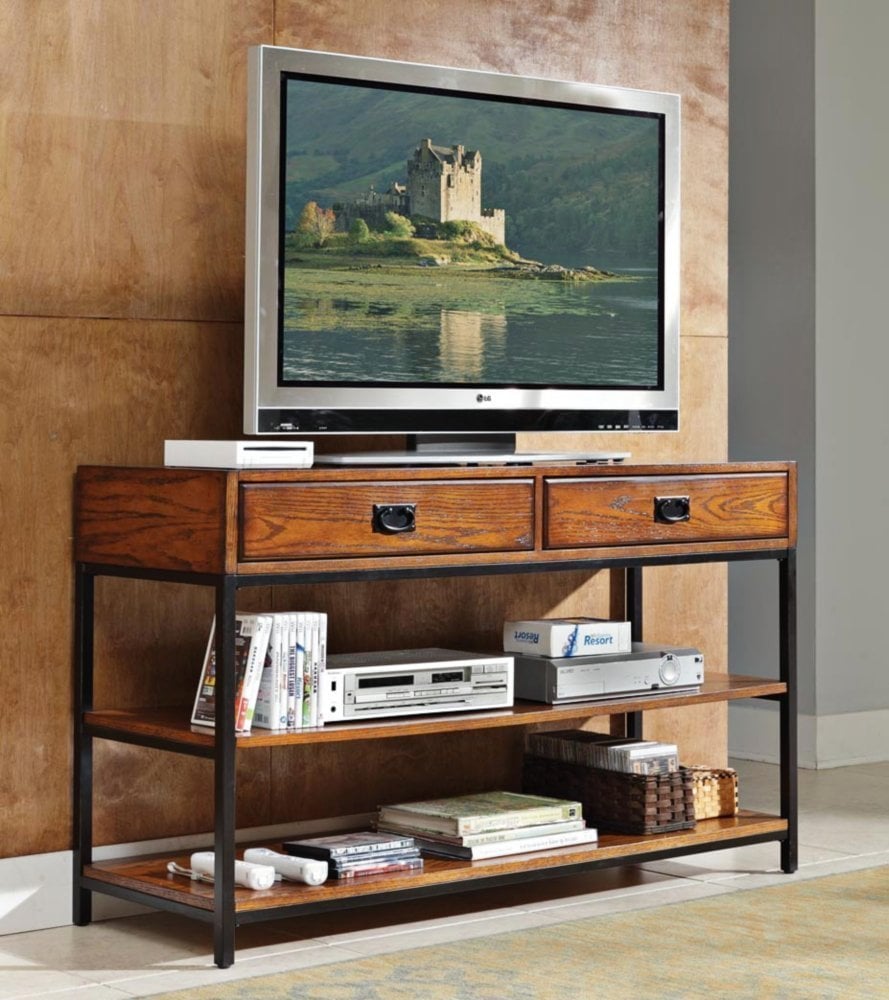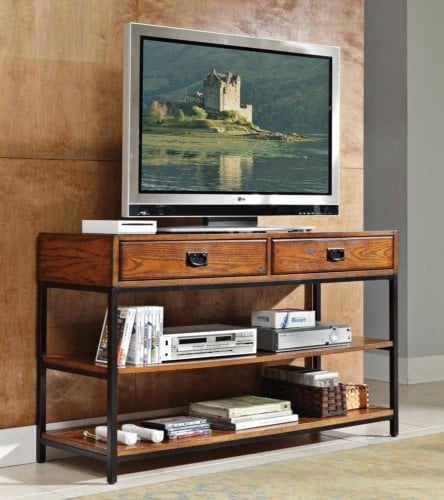 Source: Amazon – Console Distressed Oak Finish
For your walls, a shade of white that is softer than brilliant white, will help to avoid any glare or starkness. With so many shades of white, you can easily choose three shades of white for the same room, painting each surface a different shade, adding variety and color.
White paint undertones that are either cooler or warmer can completely change your mood, by adding texture and warmth to your room, which could otherwise feel two dimensional and flat. For a warmer white, choose whites with yellow or pink undertones. For cooler shades choose white with a blue, brown or gray undertones. Your choice will largely depend on your climate, size of your rooms and the amount of natural light.

If you are new to undertones, compare your colors side by side. Its much harder to look at them by themselves. Or you can read more about paint undertones here.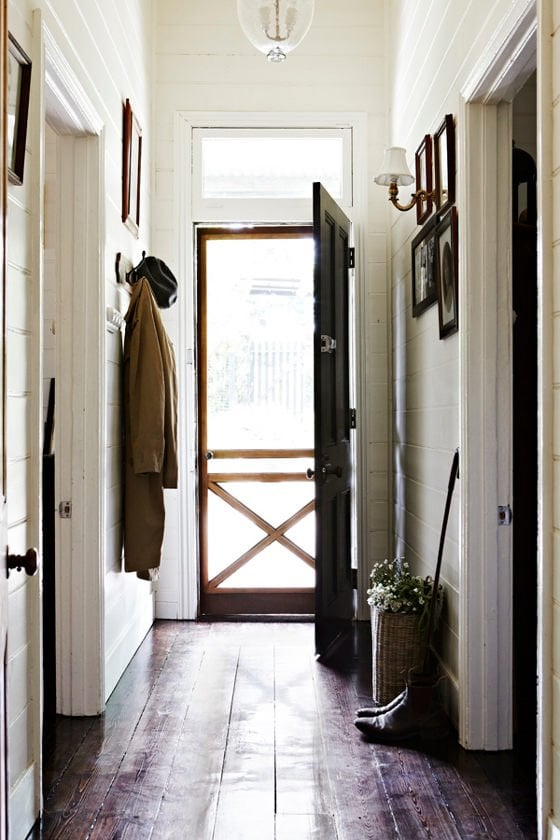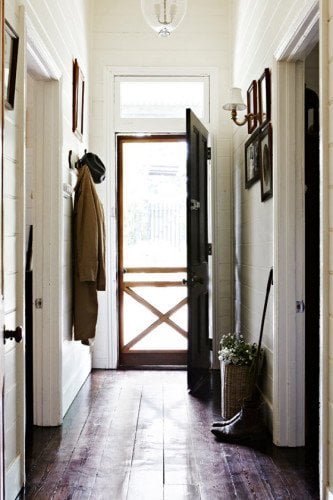 Source: Justin Bishop
Once you have your walls and foundation wood furniture pieces in place, sprinkle pieces of painted furniture as accent pieces throughout the room, along with soft furnishings and light accessories for extra color and texture. This is where you can add personality to the room with your choices of styles and colors.
The great thing about using a white-wood color combination as your base, is that by changing some wall decor, your soft furnishings or by distressing or painting your furniture you can create a whole new fresh look anytime you want. 
For more photos of white wall decor, follow this link for more great ideas from Justin Bishop.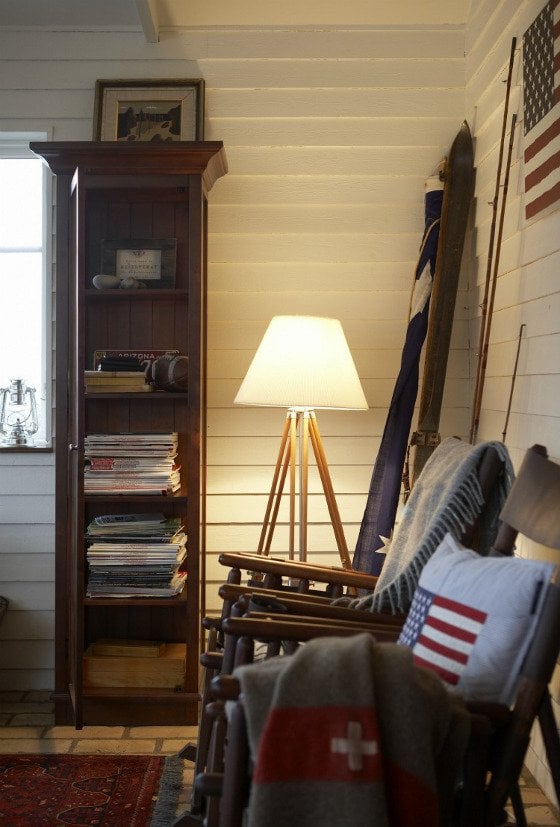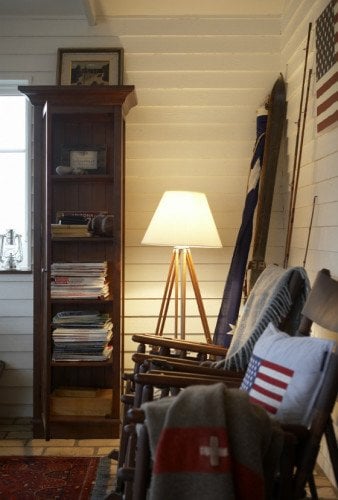 If you have a white wall – warm wood combination tell us all about it below.