Decorated Life is reader-supported. When you buy through links on our site, we may earn an affiliate commission. Learn More
Pink and Gray Living Room Ideas
Gray is one of those colors that can be matched with practically anything – but there's something so lovely, warm, and unique about the pink and gray color combination.
Not many people go for this gorgeous combination. So if you want to stand out with a stunning, unique living room, consider choosing gray and pink. Here are some of our ideas!
Pink Couches Make a Statement
The easiest way to make a statement in a living room is to choose a couch in an unconventional color. And trust us, pink is the way to go! It's a beautiful calming color that balances out the neutrality of gray furniture.
Here, they decided to tie it all in with gray throw pillows, making the living room feel complete. And choosing fuchsia for some decor pieces is a bold choice, which elevates the entire look.
Baby Pink Looks so Romantic Combined with Gray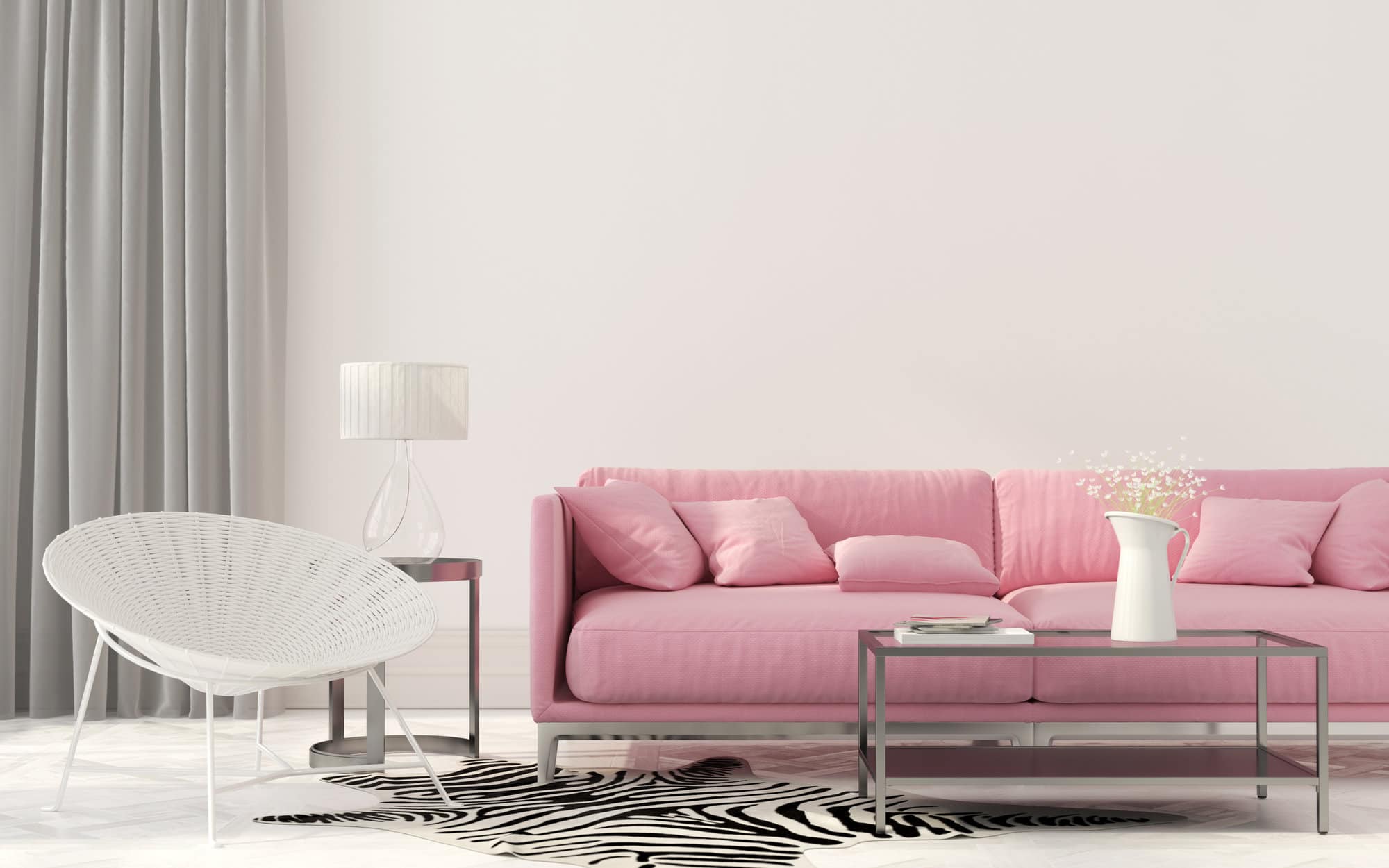 You can use shades of soft, baby pink and a lighter gray to create that soft, romantic look many people strive for. Pink is a unique choice, with an interesting color history, that will certainly make a statement in your home, no matter the shade.
A baby pink couch can look lovely, and truly pop in a neutral setting such as a gray one. Keeping the rest of the furniture gray can set the tone for the room, putting the focus on the romantic couch. Adorn your living room with some white decor, to additionally brighten the space!
Pink Looks Lovely in Darker Gray Spaces As Well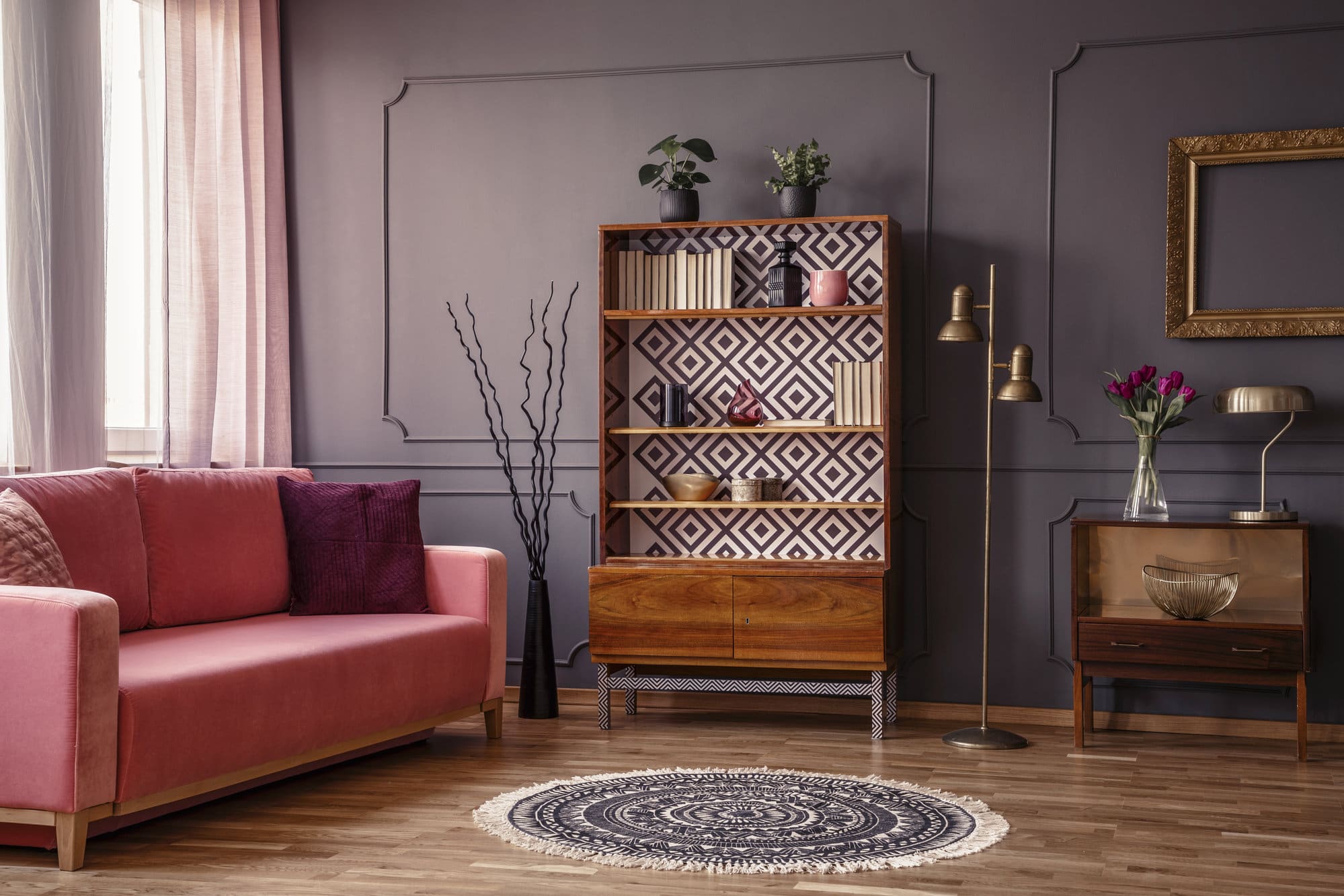 If you think that this color combination only works in light, pastel spaces, you're in the wrong. The right pink couch can complement dark gray walls, creating a warm yet extremely elegant setting.
Here, you can see what a pink couch looks like combined with antique furniture. It fits beautifully, and especially complements the warm undertone of the walls. These baby pink curtains add to the magic, completing the overall look.
Pink and Gray Decor Will Make Your Living Room Pop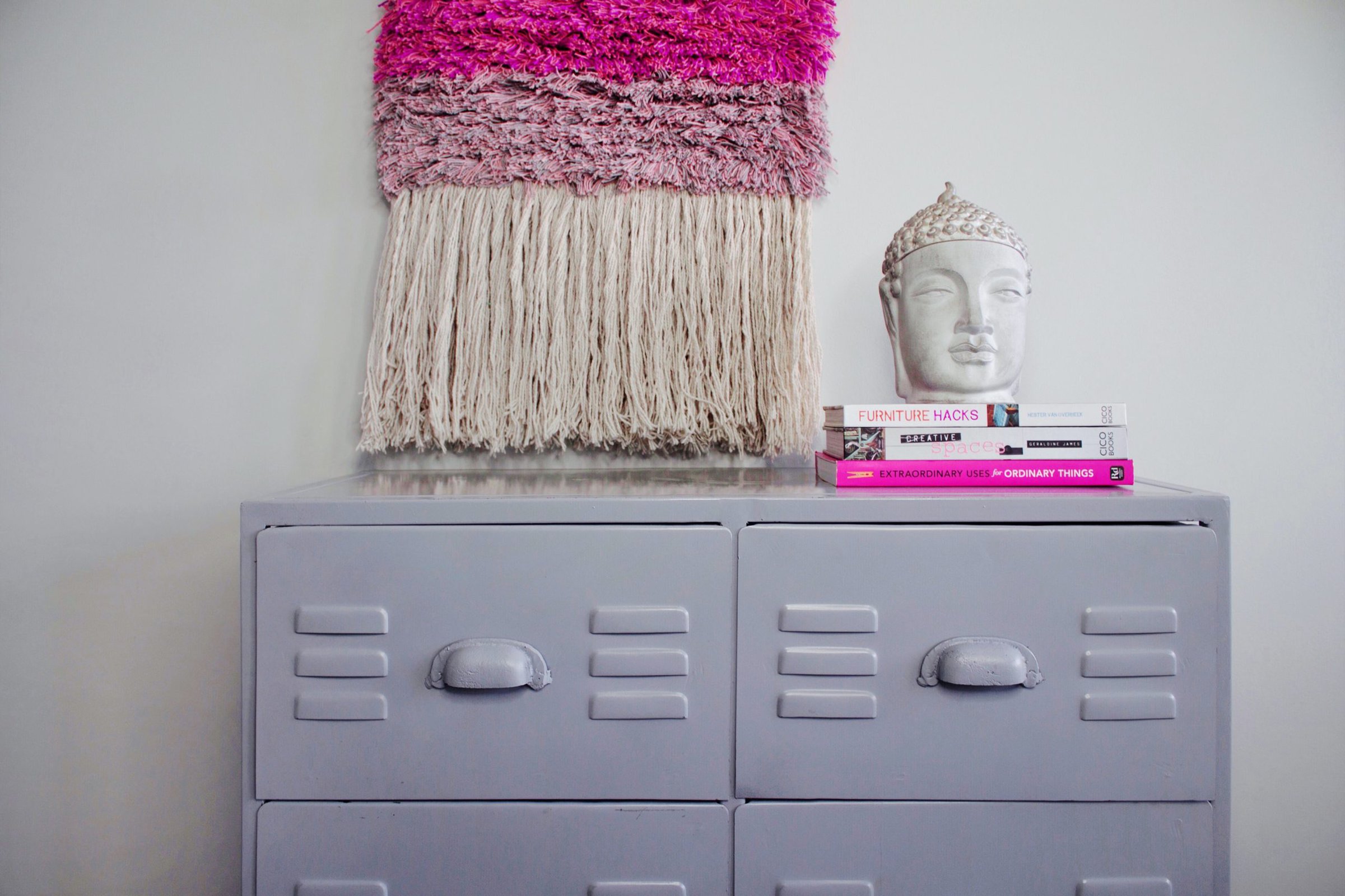 If you want to add some life to your neutral gray space, consider getting some bright pink decor. Fuchsia is an ideal color choice because it's very bold and dramatic, so it easily elevates all the gray.
This is a perfect example of how just a tiny bit of fuchsia changes everything. This gray metallic drawer is a very bland piece of furniture. But this tasseled wall hanging, paired with a fuchsia-colored book, alongside a couple of white details, makes it look quite stylish.
Salmon Pink Looks so Lively Combined With Gray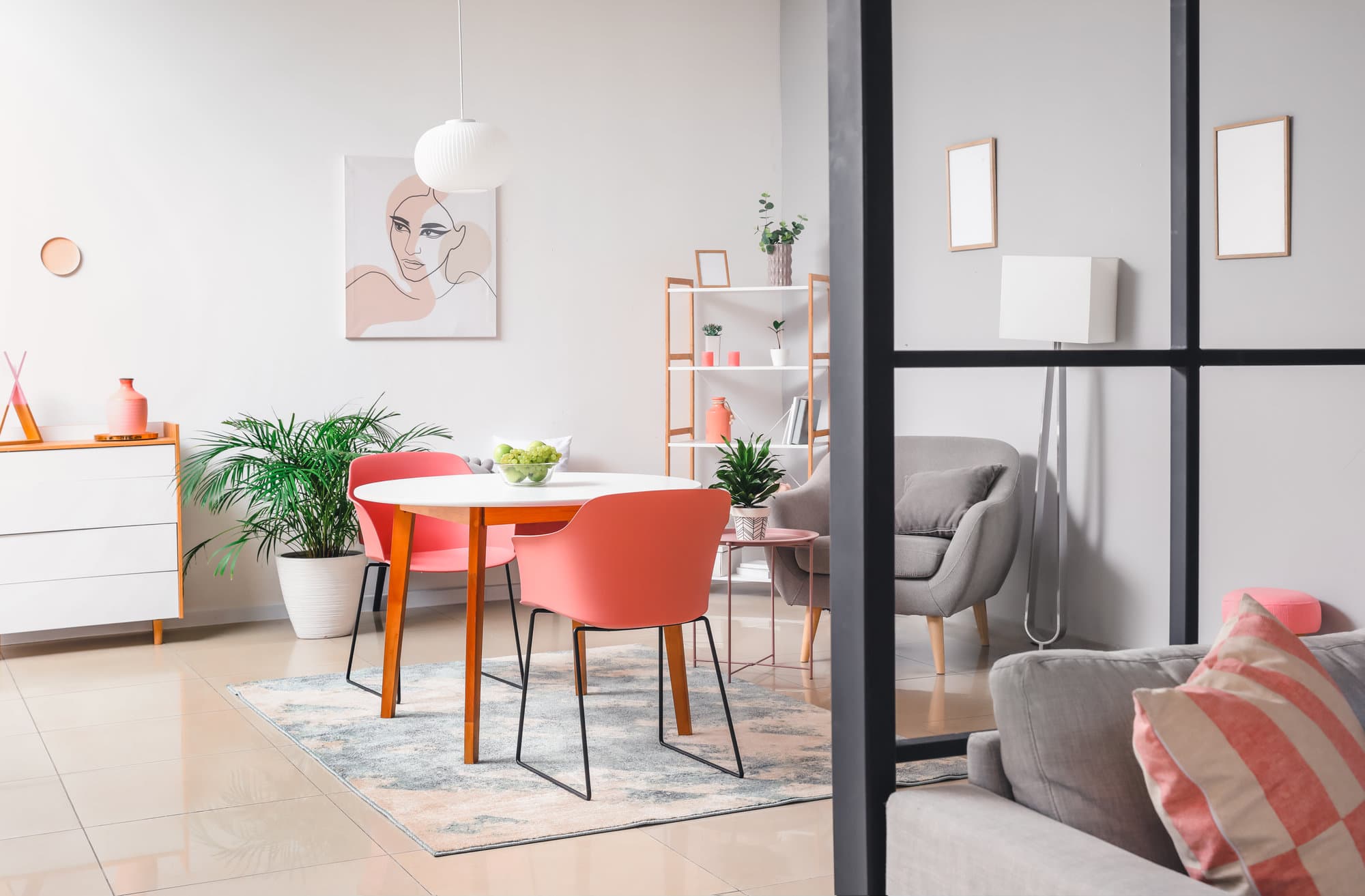 Perfect for a modern home, salmon pink is a beautiful vibrant color that's able to turn any bland, lifeless room into a bright, fun space. Who said that modern homes need to be kept neutral?

Here, they did a fantastic job to showcase the power of this shade. Making the two chairs in the main sitting space salmon pink creates an interesting focal point. An additional gray chair creates a visual balance and tones down the pink a notch. They truly make a wonderful pair.
Adorn a Gray Couch With a Pink Throw Blanket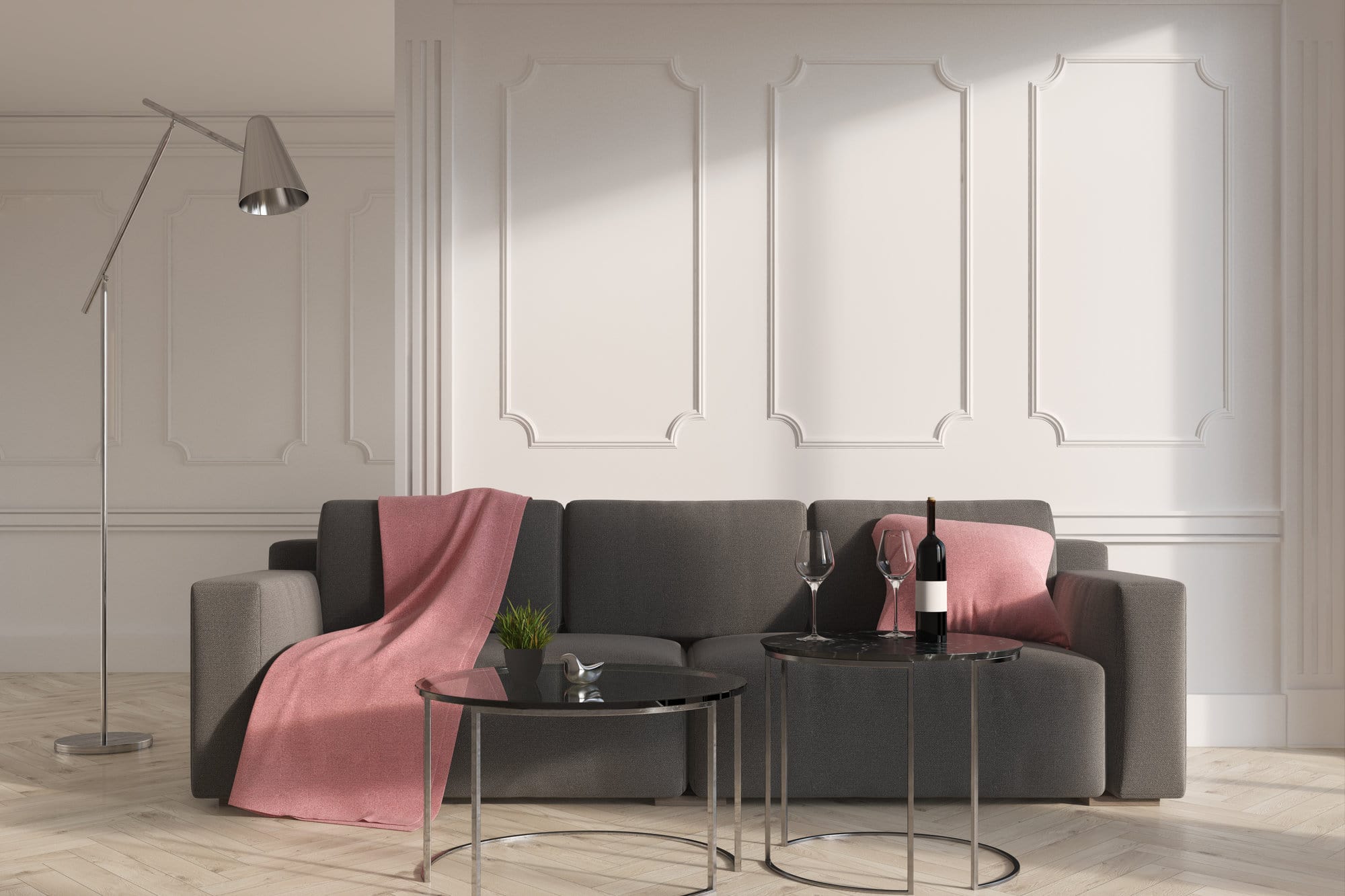 If you'd like to add a touch of color to your neutral living room and freshen it up, without changing a lot of your furniture, picking out pink decor is the way to go.
Adding a pink throw blanket or a pillow to a gray couch will bring out a certain warmth from the couch. It's a great choice if you want to keep your room looking chic and smart.
Pink Furniture Adds a Certain Charm to Your Home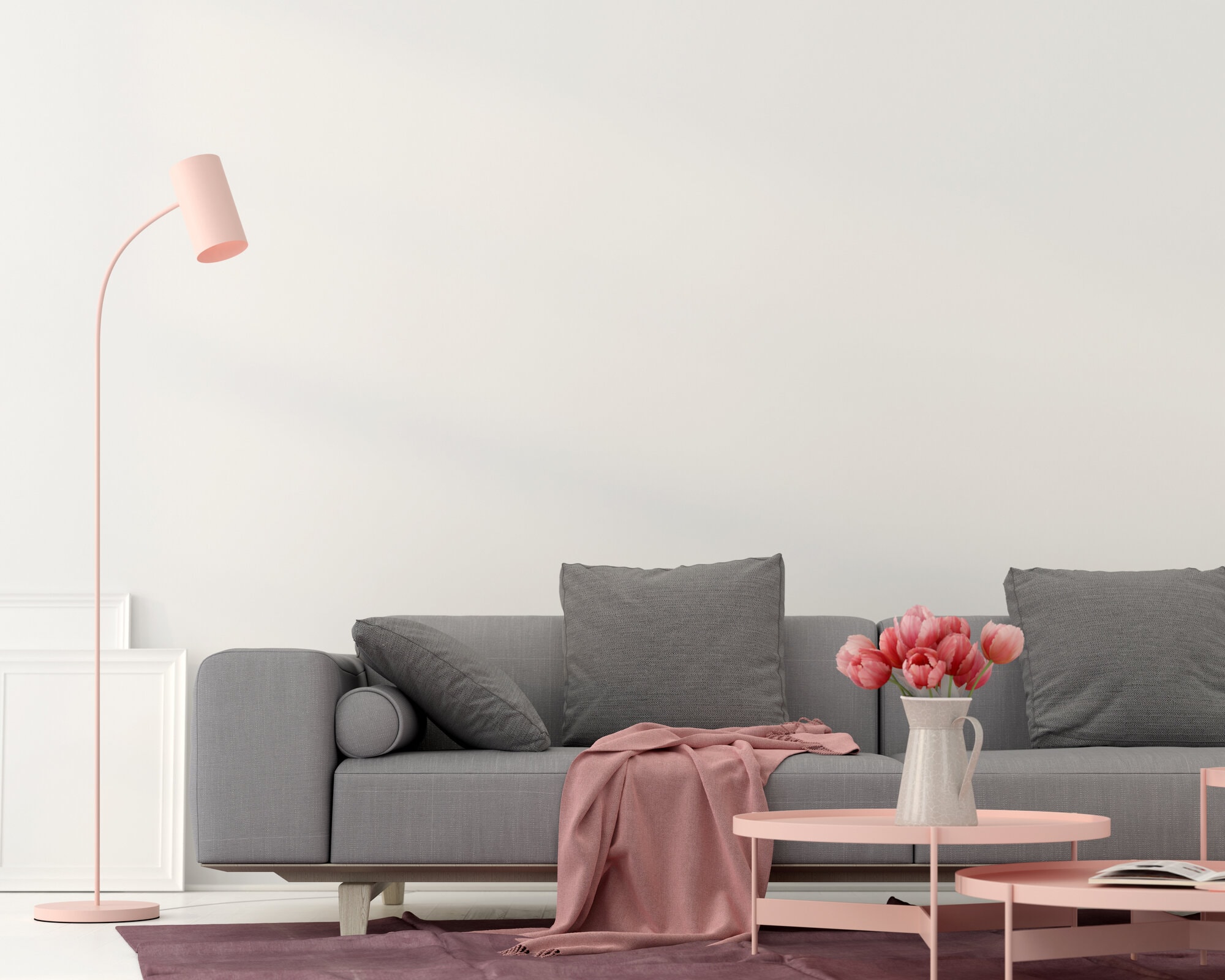 When you want to add some pink to your living room, you don't need to limit yourself to a couch or even to decor. A pink coffee table, a stool, or a chair can create the same visual interest, with a unique twist.
Here, they went for a pale pink coffee table, and a floor lamp to match. A pink throw pillow ties in the entire room, creating an overall lovely atmosphere.
Summary
Pink and gray make a glorious match that should be in the spotlight more. It's a perfect color combo for a living room that feels very much unique. If you'd like to add a warm, romantic touch to your main living space, don't be afraid of adding a dash of pink to your gray room.
It can be tricky to decide how to add pink though because you want to create a balance between these two colors. The best way is to decide what you want your focal point to be and make that piece of furniture pink. Add some decor to match, and you've got yourself a perfect pink and gray living room.