Decorated Life is reader-supported. When you buy through links on our site, we may earn an affiliate commission. Learn More
Quiet Moments by Benjamin Moore
The most popular color on the planet is blue. This year's most popular trending color is green. Put them together, and what do you get? Well, there's a lot of names for it!
Whether you think of them as blue-greens, green-blues, teals, or turquoises, this family of colors is both relaxing and refreshing. It's an all-around soothing treat for the senses. Who wouldn't love a little pampering?
That's what Quiet Moments is all about–a little "me time", some space to chill out.
Let's take a break with this relaxing color and find out how it looks in real homes.
What Color is Quiet Moments?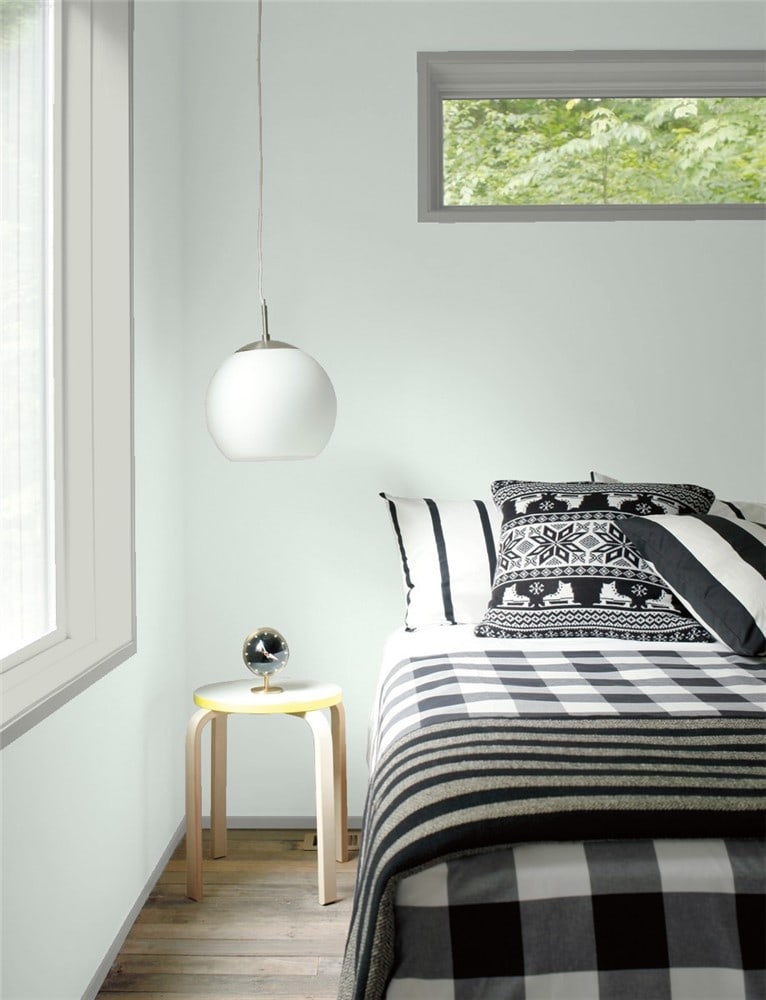 Quiet Moments is a blue-green that's blended with gray to create a mid-tone, shaded seaglass color. Benjamin Moore intends this color to be tranquil and meditative.
LRV of 60.73
Quiet Moments has a light reflectance value (LRV) of 60.73. Light reflectance value is a scale designed to measure how bright a color is, and ranges from absolute black at 0 to sheer white at 100. The higher the number, the brighter the color.
Many designers favor an LRV range of 60-62 as their ideal. This is because paints in this range are adaptable to a wide variety of lighting situations. So Quiet Moments is right in that sweet spot!
What Undertones Does Quiet Moments Have?
Quiet Moments is well-balanced between its predominant blue and green sides, so its undertones are gray.
Is Quiet Moments a Warm Color or a Cool Color?
Quiet Moments is a cool color. All of its components–blue, green, and gray–are cool colors, so the mix of the three is also cool.
Where Can You Use Quiet Moments?
Quiet Moments hits that decorator's favorite LRV, which means it's light enough to be used as a wall color anywhere in the home.
Since Quiet Moments is a particularly cool color, you might not want to use it in rooms that already feel especially dark, small, or cold, as this could enhance that effect. Or, you could choose to use Quiet Moments with other colors to balance it.
Aside from this caveat, you're free to use Quiet Moments anywhere you like. It's a natural fit for rooms where we want to feel refreshed and relaxed, like bathrooms and bedrooms.
It's also a stress-reducing color for spaces like living rooms and home offices.
Let's take a peek into the world of Quiet Moments to find out how it makes a home such a chill place to be.
Living Room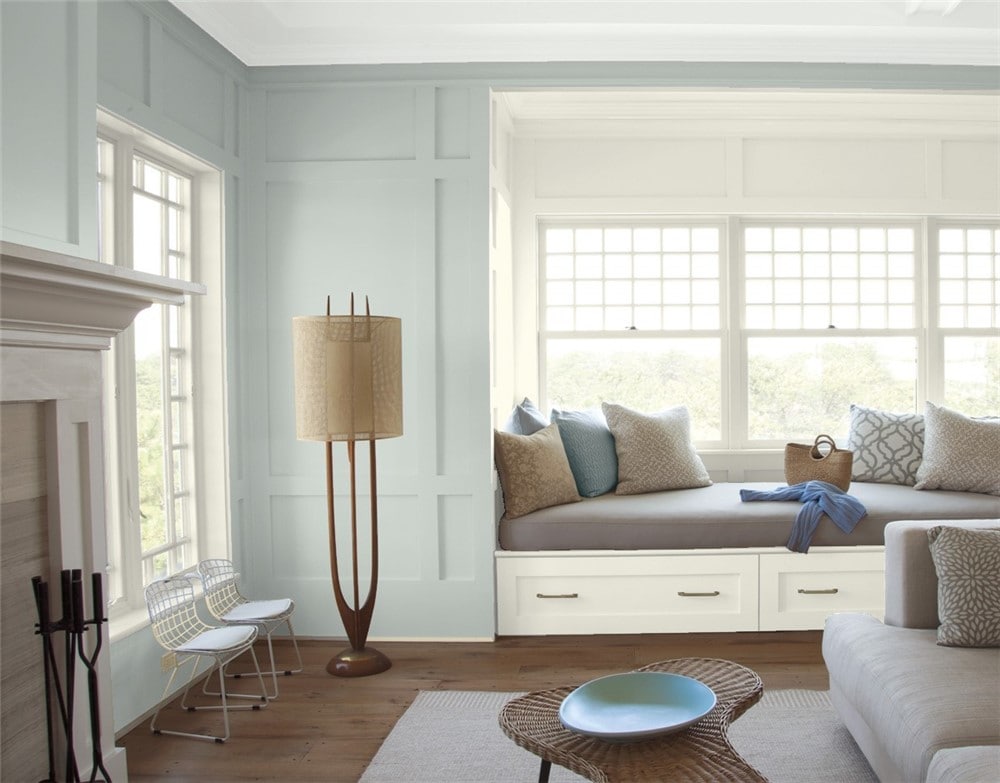 Quiet Moments teams up with Halo to create this calming living room with a serene reading nook.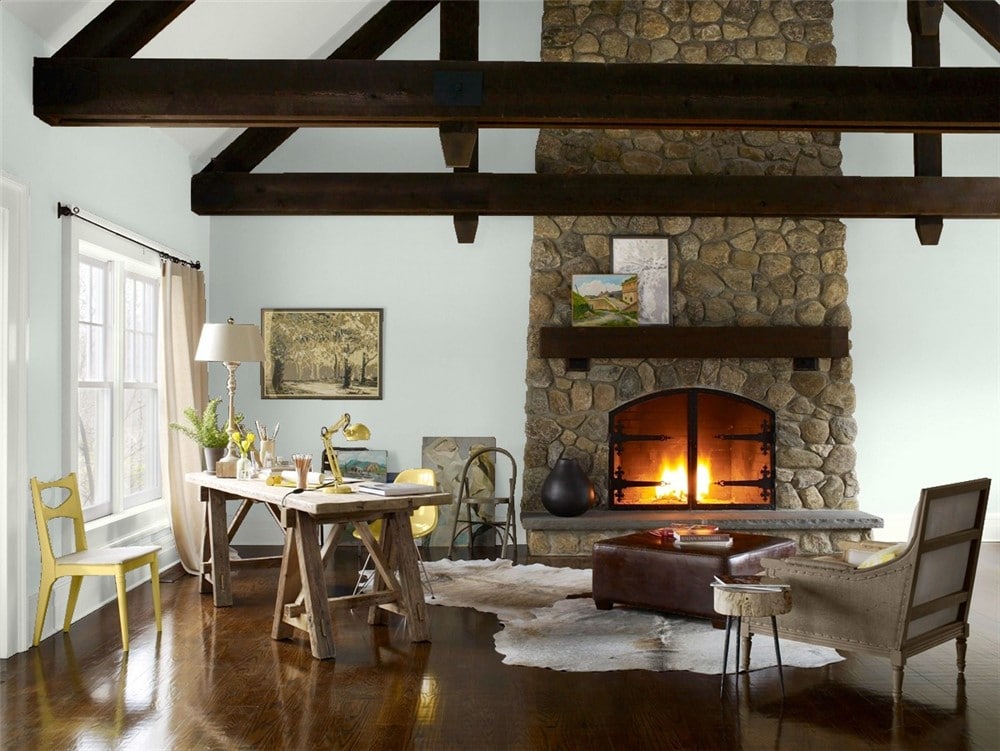 Quiet Moments can look just as beautiful next to rich, dark wood colors as it does next to light gray woods.
Kitchen
Quiet Moments makes for a charming kitchen cabinet color, and looks great with silver handles and white shiplap walls.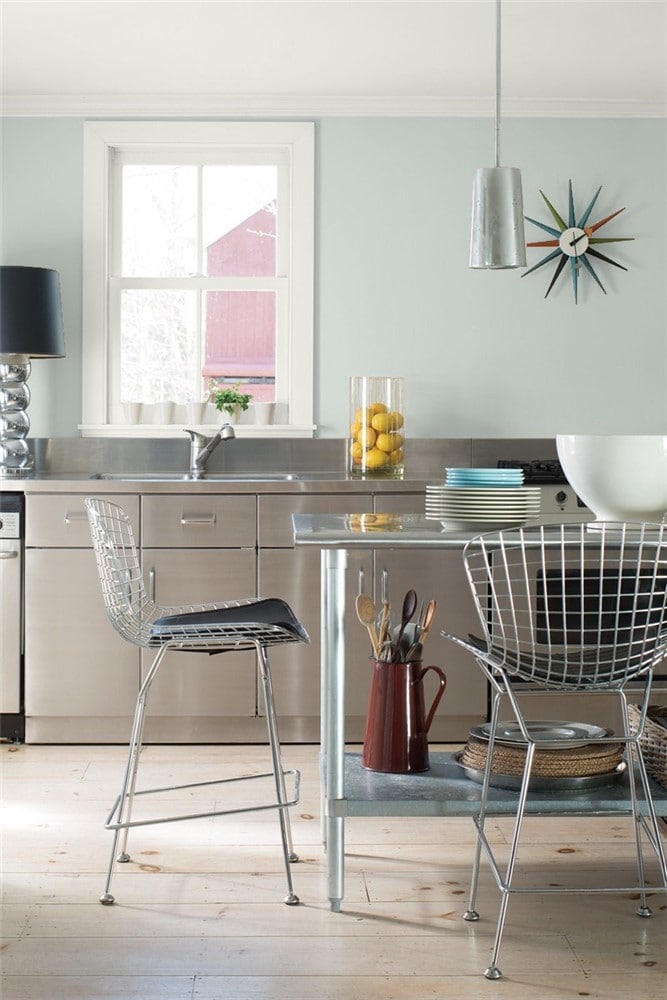 Quiet Moments shows its subdued side in this kitchen, calming the space.
Home Office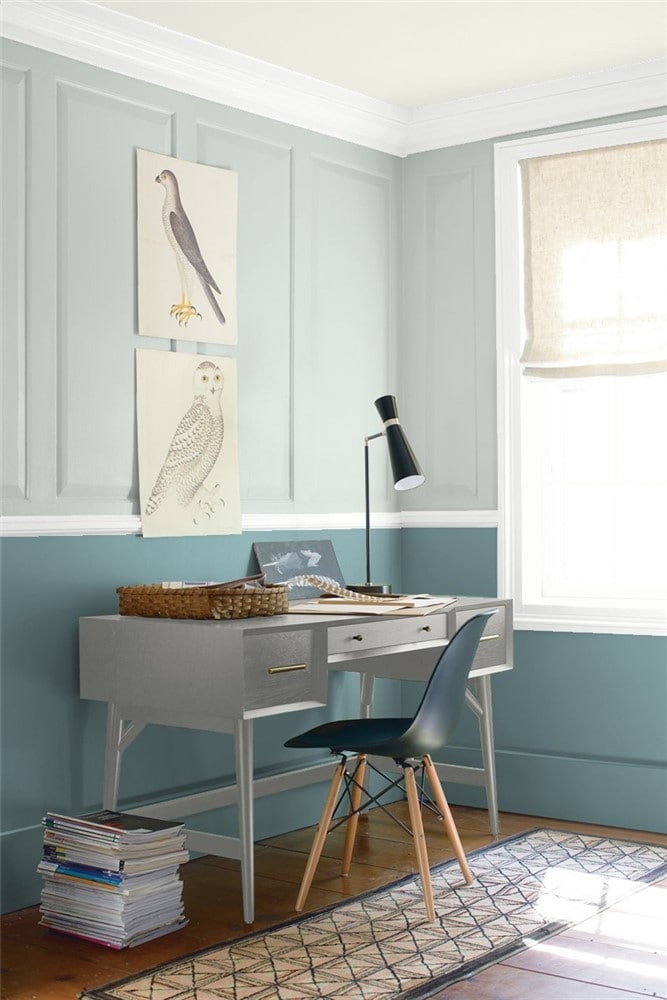 Quiet Moments and Aegean Teal blend in this stress-free home office space that you'll want to make time for.
Bedroom
This bedroom is both cheerful and calm with Quiet Moments on the walls.
This bedroom is airy and light, with Quiet Moments and white trim.
Bathroom
The cool, watery tones of Quiet Moments are a perfect fit for bathrooms.
Quiet Moments on shiplap makes an eye-catching focal wall, and coordinates beautifully with the gray and white marble in this bathroom.
Hallway
Quiet Moments is light enough to serve as a backdrop for this hallway gallery wall, while adding a pop of personality.
Coordinating Colors for Quiet Moments
Quiet Moments is soft and muted enough to be your color and neutral workhorse. The can't-miss move is partnering this color with your favorite white. This is a winning combo you'll see again and again in home decor.
But another neutral partner that can work nicely with Quiet Moments is a soft gray, which can be in tandem with the white or on its own. Driftwood or stone decor elements are great natural partners for Quiet Moments.
If you're going for a coastal look you can also choose navy blues or sandy browns for your Quiet Moments palette.
Any blue-green colors will work with their components, so any colors from these families are potential color companions too.
Need some ideas to help you get started? Here are some coordinating colors for Quiet Moments:
How Does Quiet Moments Compare With Other Colors?
Quiet Moments vs Sea Salt by Sherwin Williams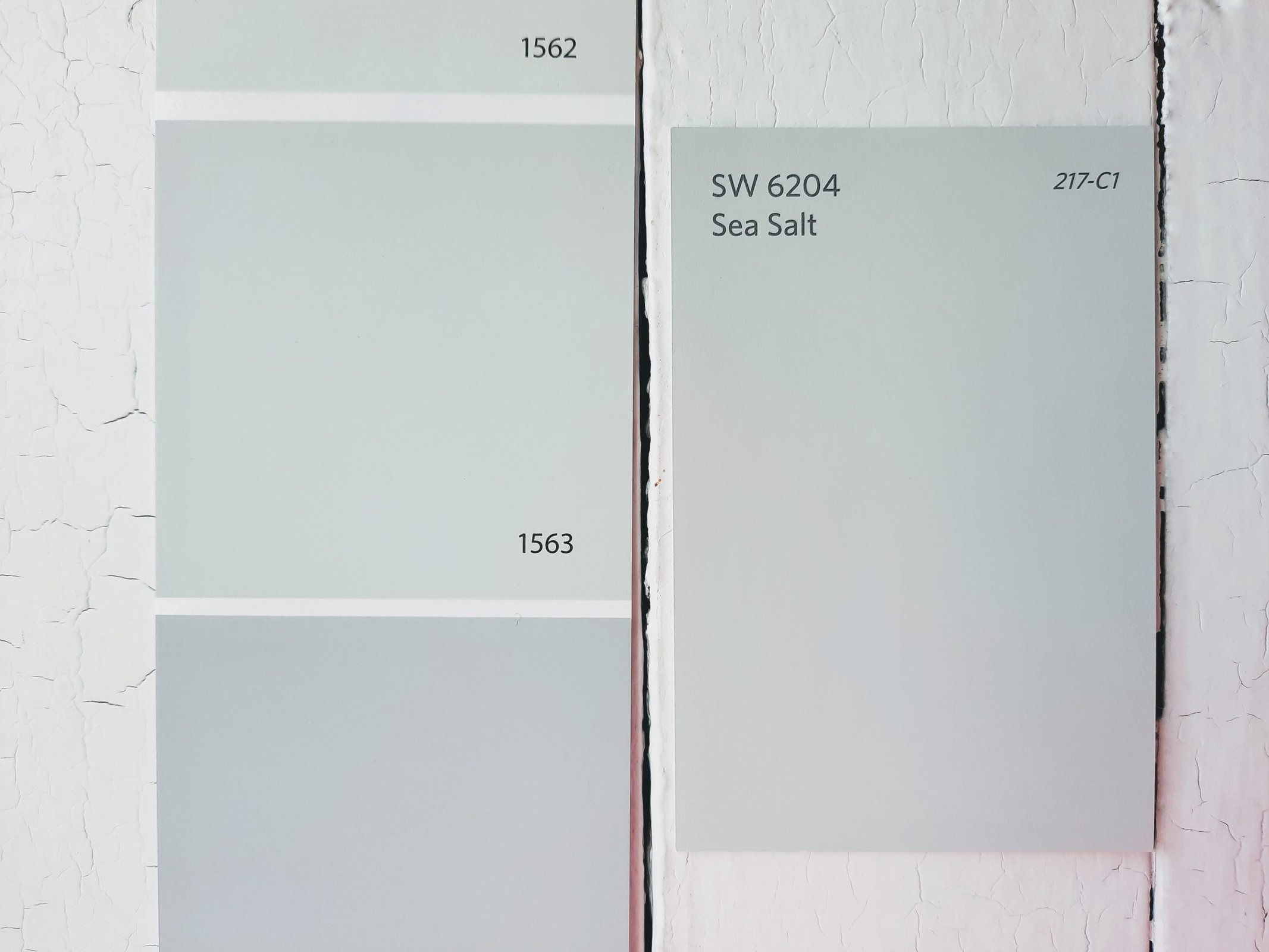 Sea Salt is a green-gray blend that has some visual similarity with Quiet Moments, but is lacking in that blue component. It has a comparable LRV of 63, so they're about equally light.
Quiet Moments vs Beach Glass by Benjamin Moore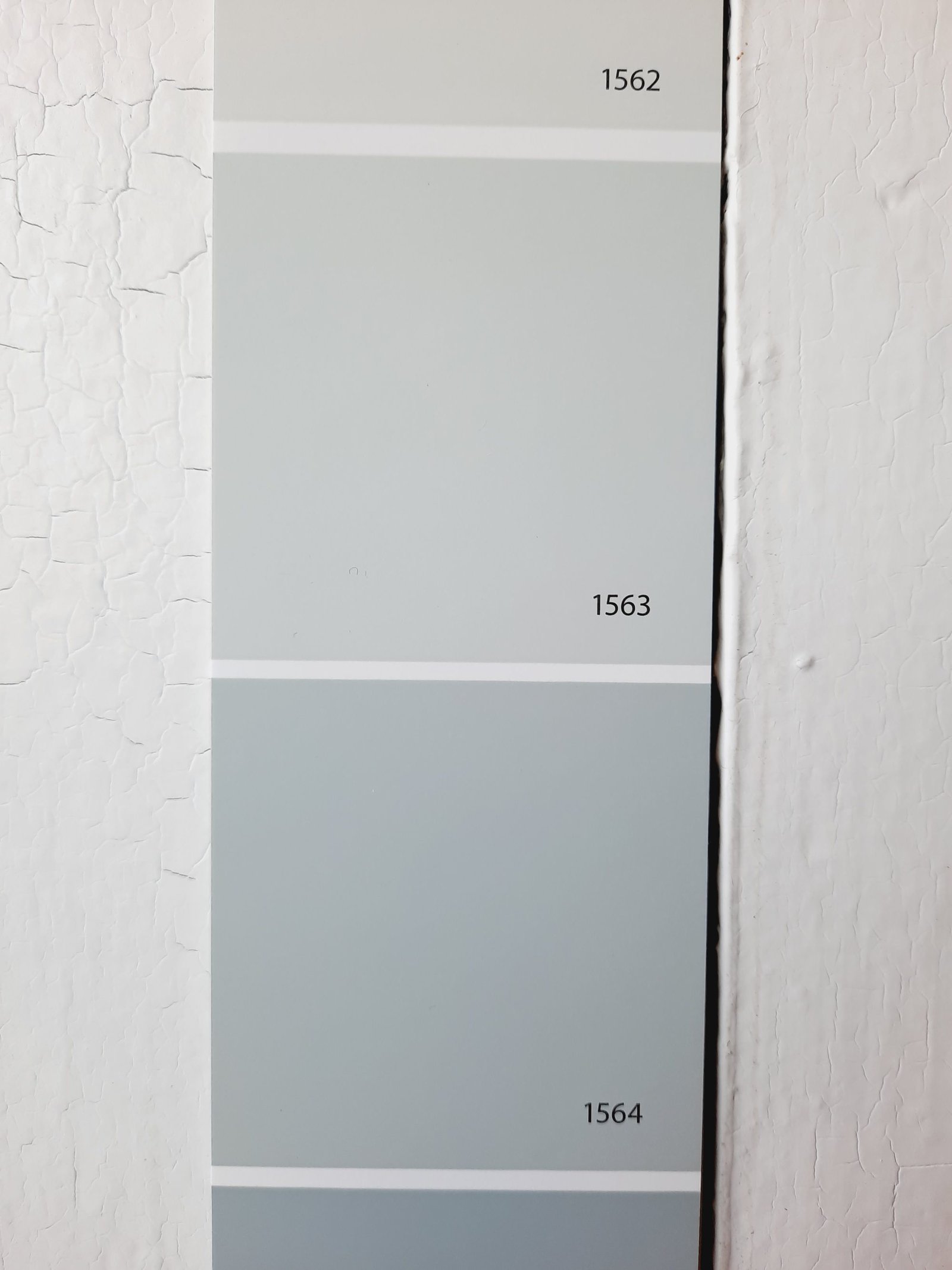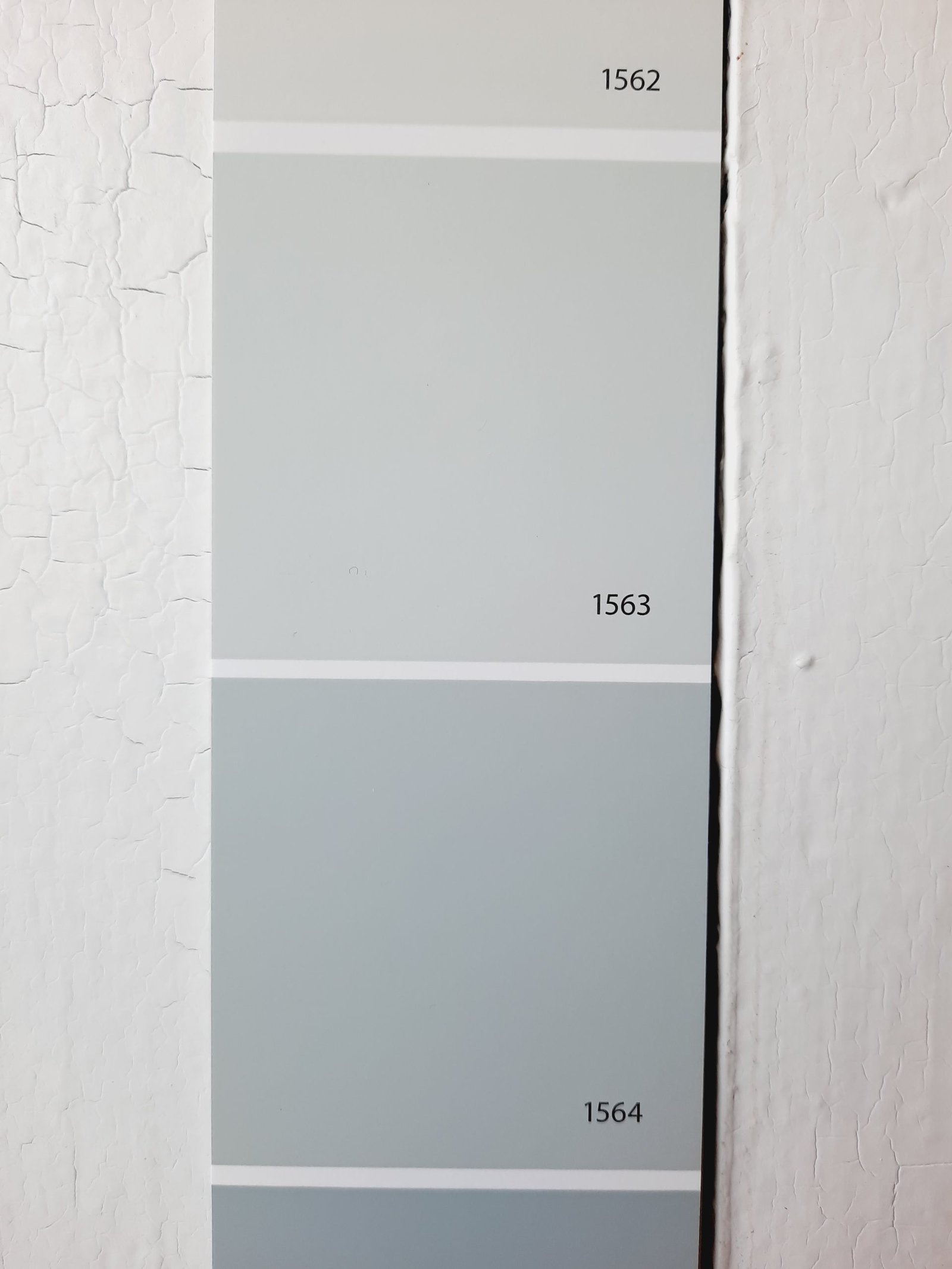 Beach Glass is next-door neighbors with Quiet Moments on the paint chip, so these two have more in common than not. Their primary difference is that Beach Glass is darker, with a LRV of 49.7.
Quiet Moments vs Tranquility by Benjamin Moore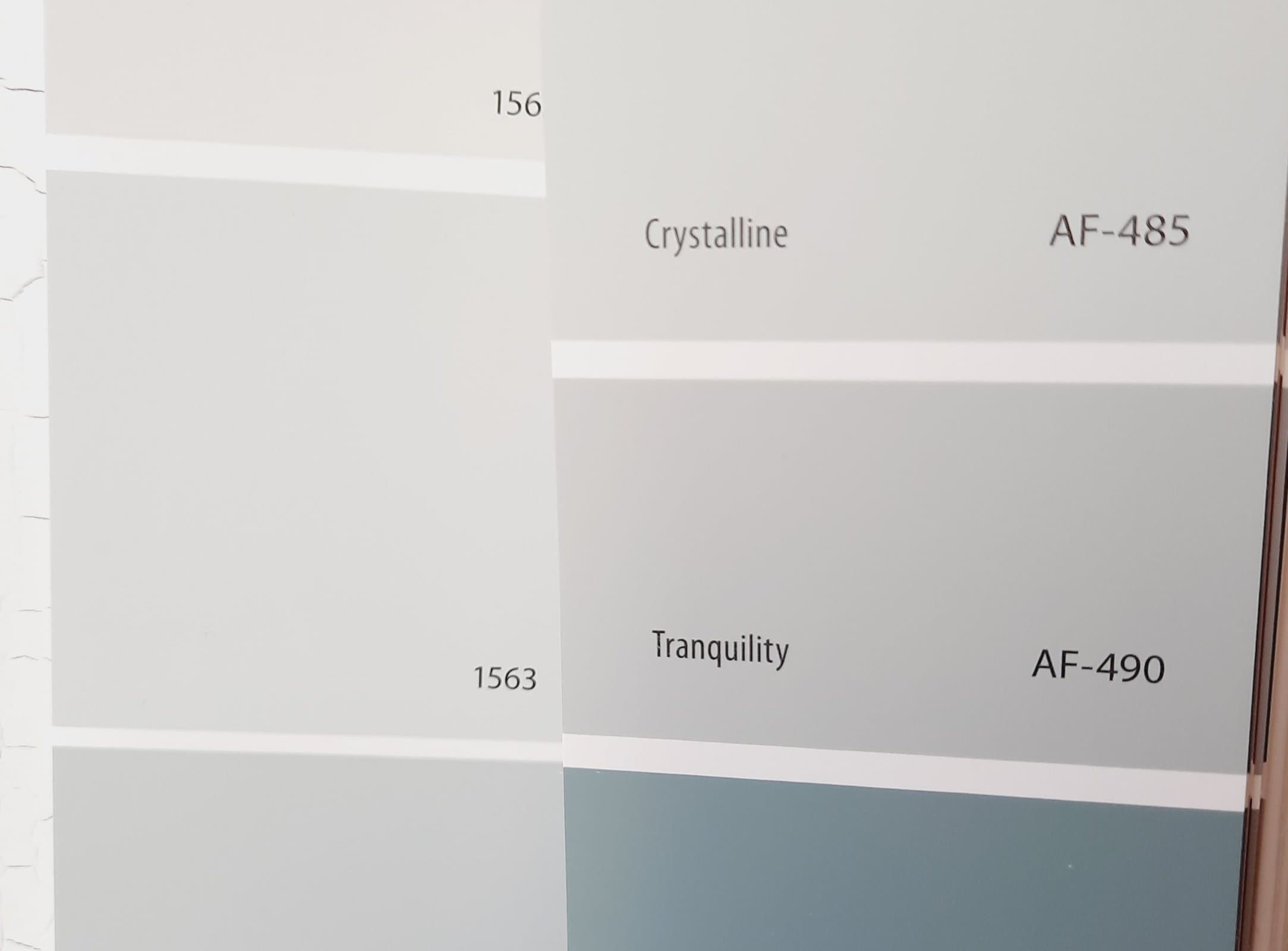 Benjamin Moore describes Tranquility as a pale blue blended with sage and gray. It has a stronger gray side than Quiet Moments does, and comes across as more shaded. It's also a darker color, with a LRV of 53.31.
Quiet Moments vs Gray Wisp by Benjamin Moore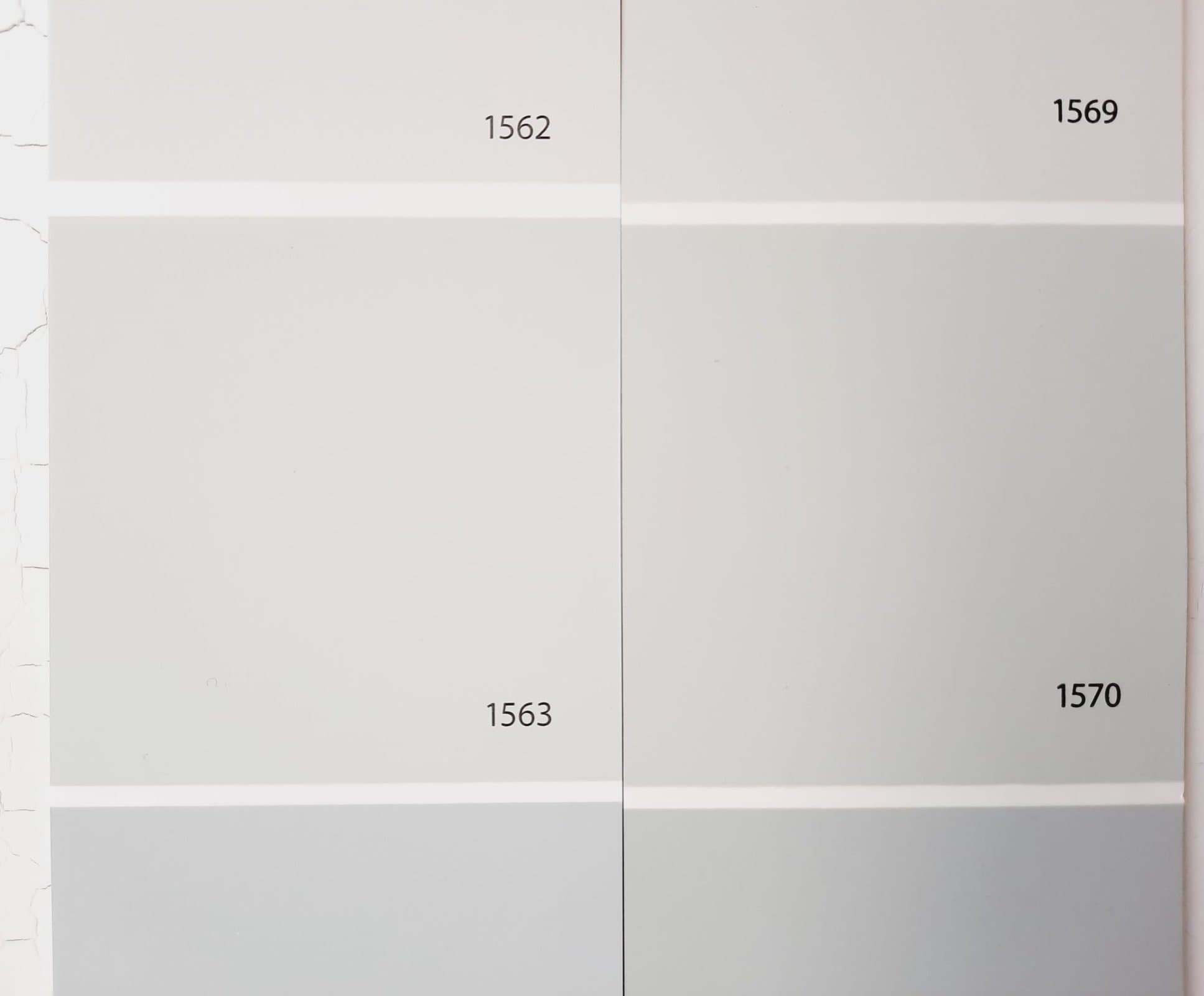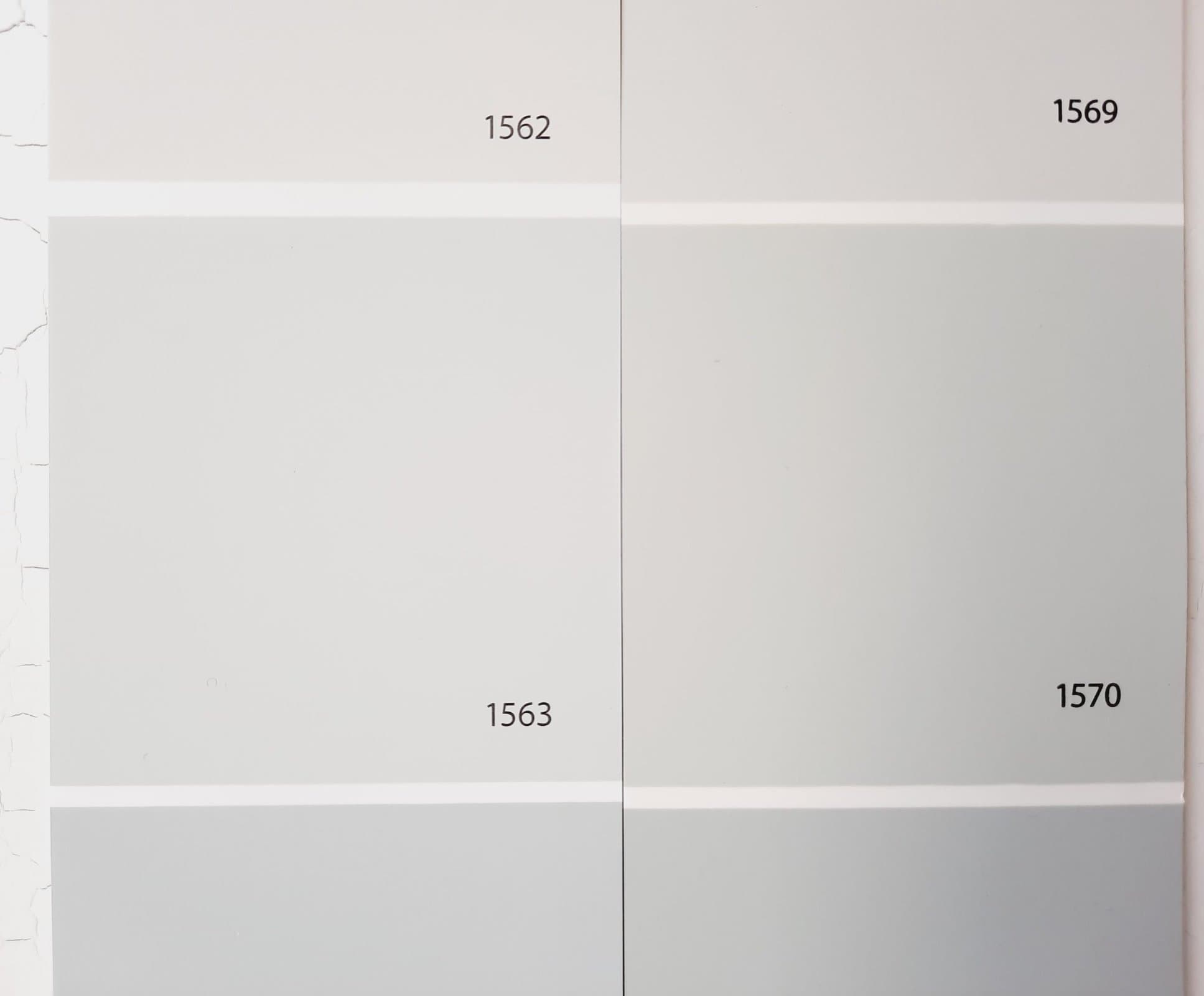 Gray Wisp is just a few paint chips away from Quiet Moments. It's a gray with a green tint, so it doesn't really have the blue side that Quiet Moments has. It's also a bit darker, at 54.43 on the LRV scale.
Final Thoughts
Quiet Moments is that "me time" you know you need but don't take nearly as often as you should. It's a cooling influence that relaxes and refreshes, with an ideal LRV that makes it that perfect wall color for any lighting situation. Will Quiet Moments be the oasis in your next home refresh?