Should Bathroom Faucets Match Light Fixtures?
When you're installing your bathroom or giving it an update, the question of whether or not to match your fixtures will come up. For some it's a no-brainer. Well of course your hardware should all match!
For others there's no such thing as conforming and the more mismatched the better. Who wants a scheme that's too conventional?
Like often is the case with design, there are some rules but you can break them if you know what you're doing. Your bathroom can look fabulous no matter the style of faucet and lighting you have.
Gold Standard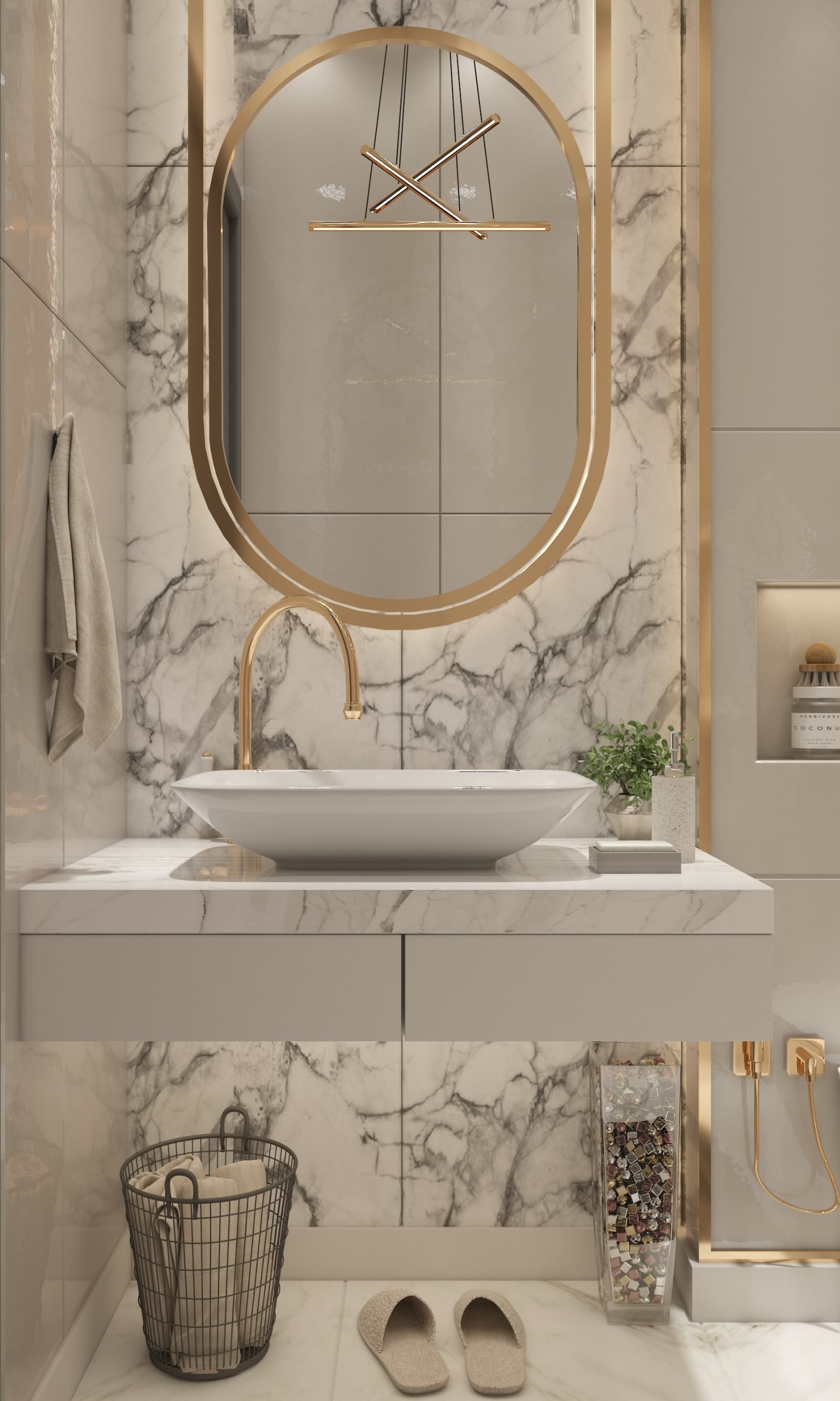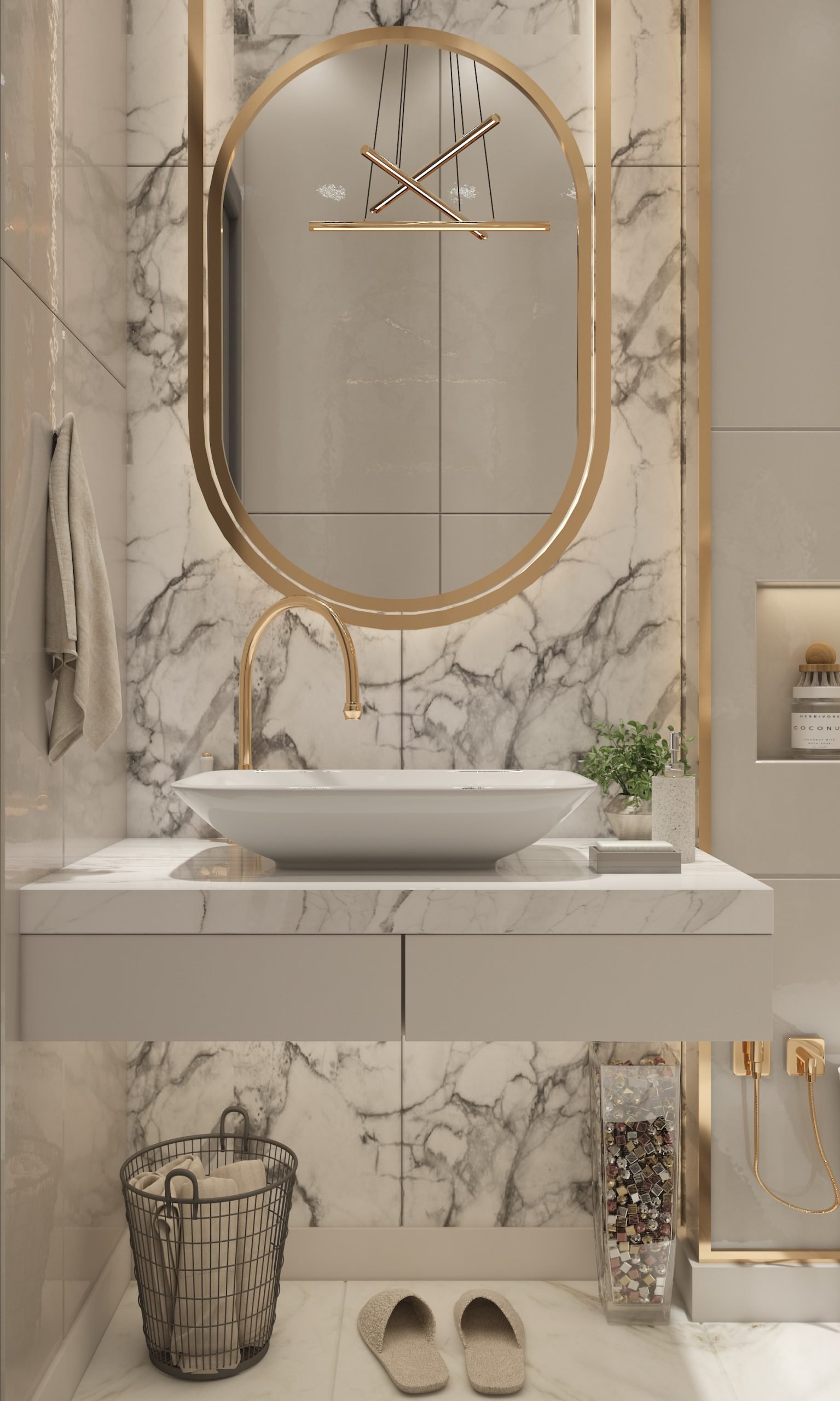 When it comes to luxury looks then coordination counts, especially if you're going for a modern look. Let's have some gold, and some more gold!
Modern light fixtures have bar and globe designs. This is a very popular look we are seeing in modern bathrooms.
For maximum bling, ensure your faucets and hardware are also gold. Sophisticated, stylish and glistening.
Silver Precision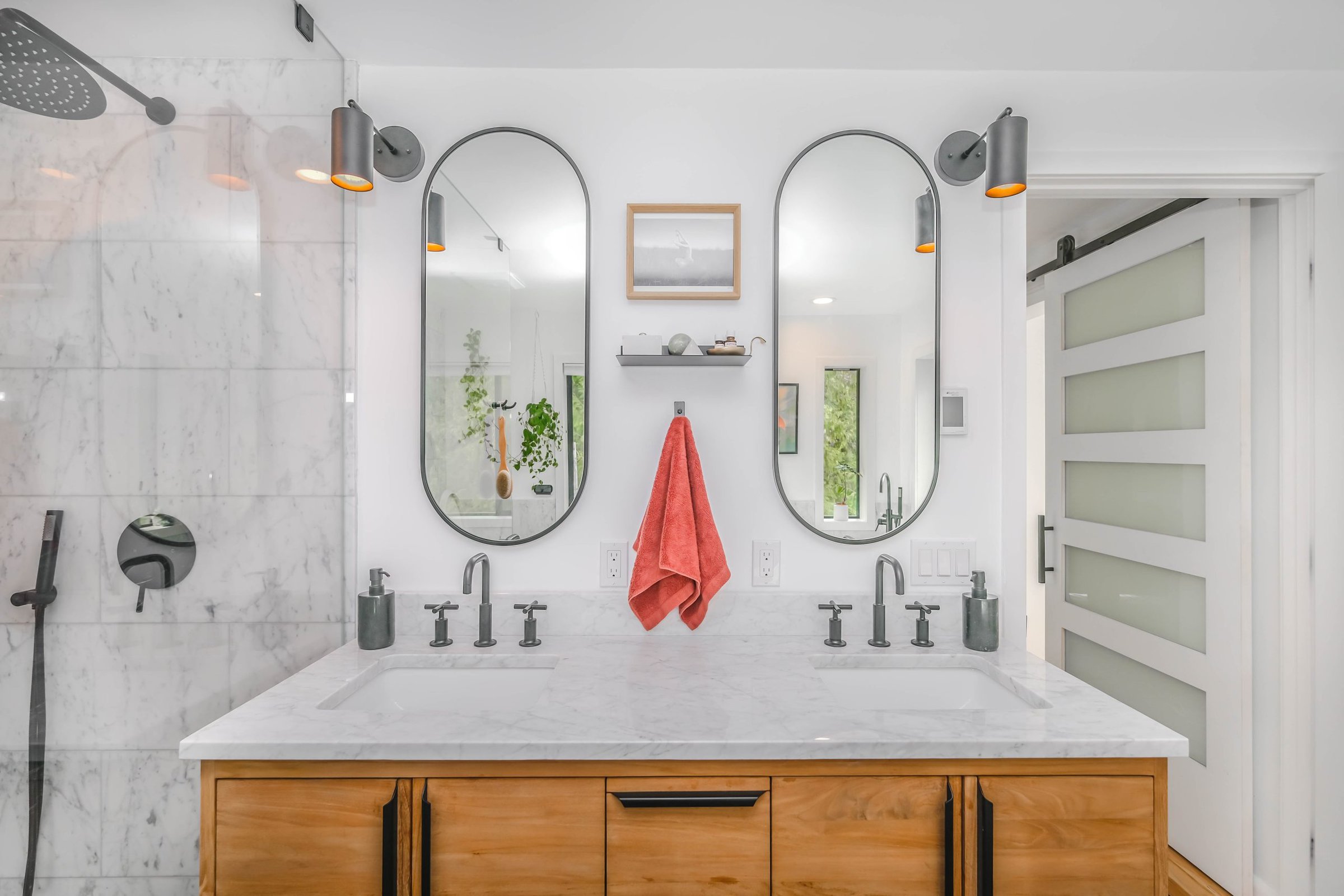 If you favor a look that's neat and coordinated, then you'll also want to match your lighting and faucets. For a twin sink arrangement with gray metal faucets in an almost matt tone, the light fixtures have to match.
And while we're at it, why not also match mirrors, soap dispensers and bathroom shelf. What just takes the edge off this austere scheme and gives added style is the black cabinet handles. See how they add that little kick of designer interest.
This look shows every item has been given consideration and is perfect for those who like order in their lives.
Brass Bathroom Beauty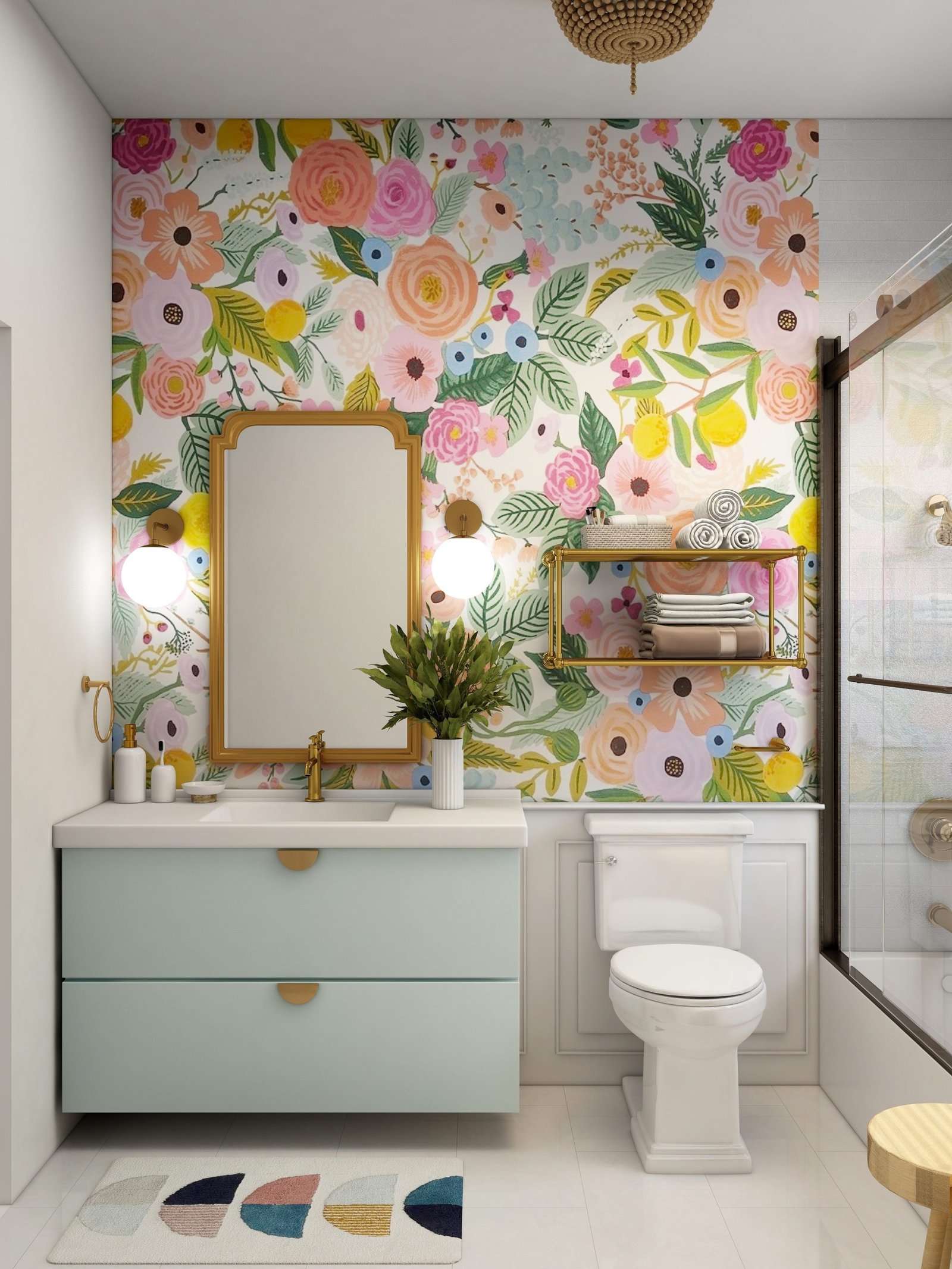 When the wallpaper is the star of the show then you'll want your hardware to blend and enhance rather than take over. So keeping your metals the same here is key.
Gorgeous brass/gold retro taps work wonderfully with a colorful wallpaper and are matched with a simple yet decorative light fixture and frame the overall theme.
Mismatched Bathroom Simplicity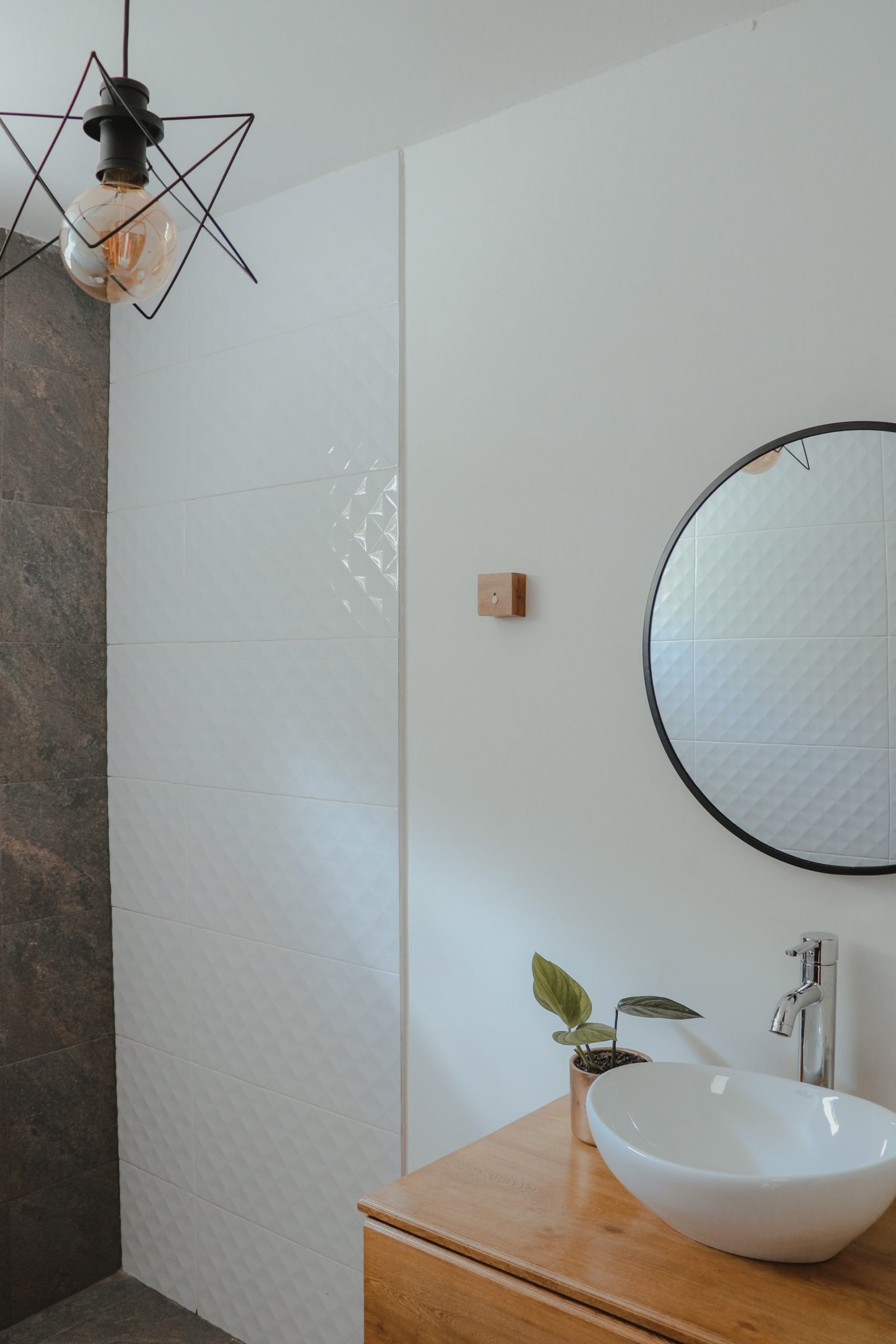 If you have chrome faucets and you want an uber modern bathroom update, then a black light fixture in a geometric design will work perfectly.
A chrome faucet is a simple background feature prevalent in most homes. As a classic fixture for decades, it is versatile to use with other metals, particularly on-trend black.
Easier to change when you get bored, if you fancy an update, then lighting rather than changing the plumbing is the way to go. And you can find other bathroom accessories to match your new black hardware.
Moroccan Light Fixtures with Satin Brushed Faucet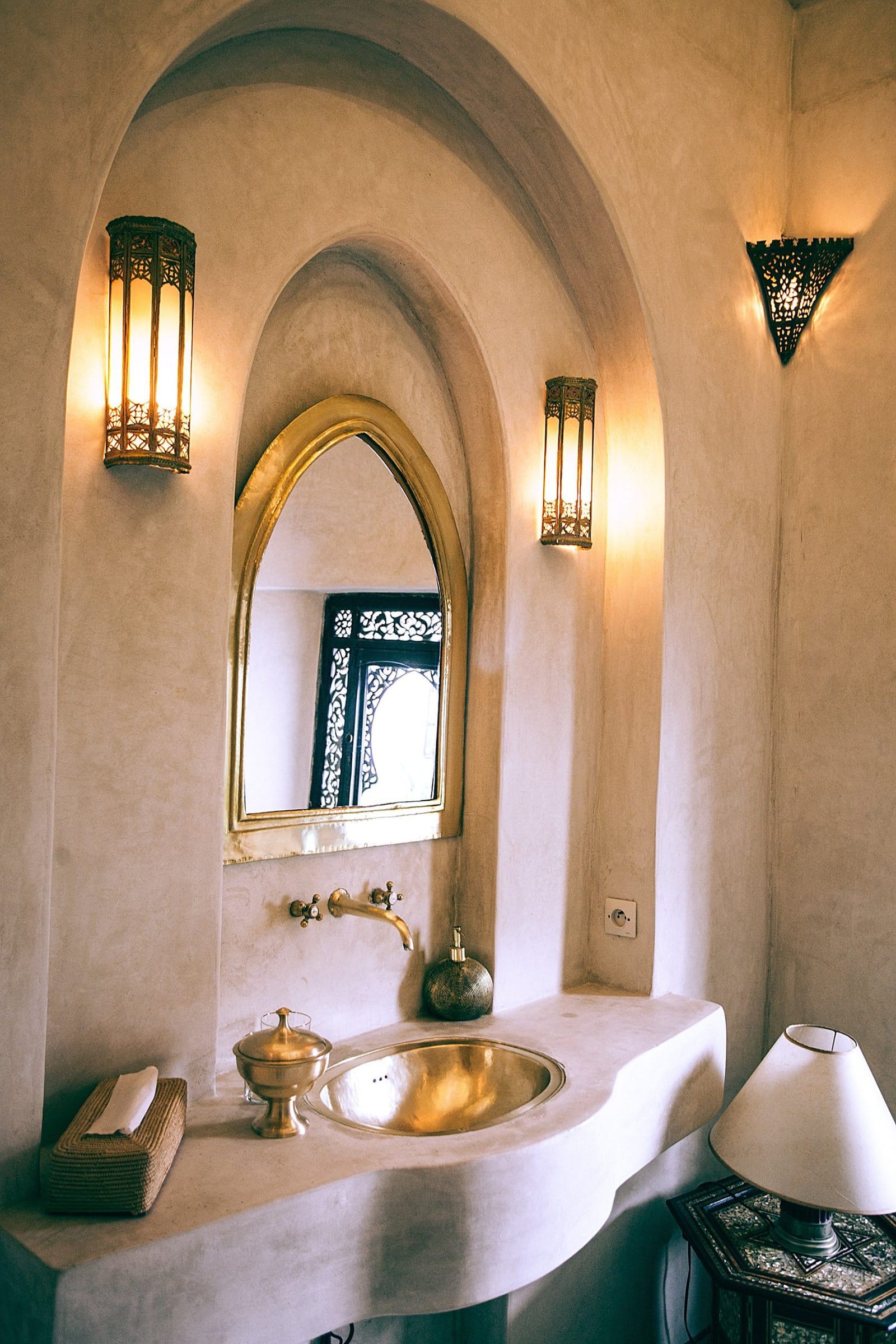 A gorgeous filigree Moroccan light is a design classic for those who like a boho look oozing sophistication. But what faucet will match with this look?
If your lights are a brown-black metal then a black faucet may seem like a good choice. This would be modern but might be a little harsh.
Instead, if you are thinking luxe, pick a brushed silver or gold faucet. The brushed surface adds a feeling of opulence and looks truly authentic if matched with a brushed metal basin.
Chandelier with Silver Faucet for Classic Design
You may need a little space in your bathroom for a chandelier, but if your ceiling is high enough, go for it! Utter decadence while you bathe is a wonderful treat of which you'll never tire.
As your light fixture will be so ornate, you should match the metal of the chandelier with the faucet. So a gorgeous silver light fitting with green glass adornments coordinates beautifully with a classic mixer faucet and pale green ceramic tile.
Brass and Black Bathroom Fixtures
If you love the trendy black hardware look, but want something a little softer, then you can use brass light fixtures to blur the edges.
Modern black faucets in a simple design will be lifted by the installation of classic globe lights with a brass detail. And hanging three lights in a row at your sink area is most fashionable.
Stylish Mixed Textures
So, you have installed a gorgeous concrete look sink but have heightened the luxury with a gold faucet and shower. What is the best lighting?
More gold could detract from the natural stone finish and look a little ornate, so adding a most modern architectural concrete light fitting is the perfect finish to this high-end bathroom scheme.
In Summary
When it comes to mixing the metal in your bathroom, you can absolutely go for it. Combinations that work include black and gold and silver and black.
For a luxury look, think about your faucet texture and see what you can find in brushed satin finishes. Gold faucets with gold light fixtures will give off a bling vibe and are ultra modern.
If you have chrome faucets installed which is likely as it's a bathroom classic, then you can add an on-trend feel with a black light fixture.
And for abject opulence, consider a chandelier light fixture, the ultimate in indulgence. But make sure it matches your faucet!