Decorated Life is reader-supported. When you buy through links on our site, we may earn an affiliate commission. Learn More
Should Curtains Match Wall Color
A pair of curtains can easily make or break a room. The right pair of curtains can tie in all of your decoration with your furniture, while the wrong pair can clash with everything and ruin the overall look.
But should curtains match the color of your walls? Should they be lighter, darker, or a completely different color? We're here to help you solve this dilemma.
Curtains Can Be the Same Color as the Wall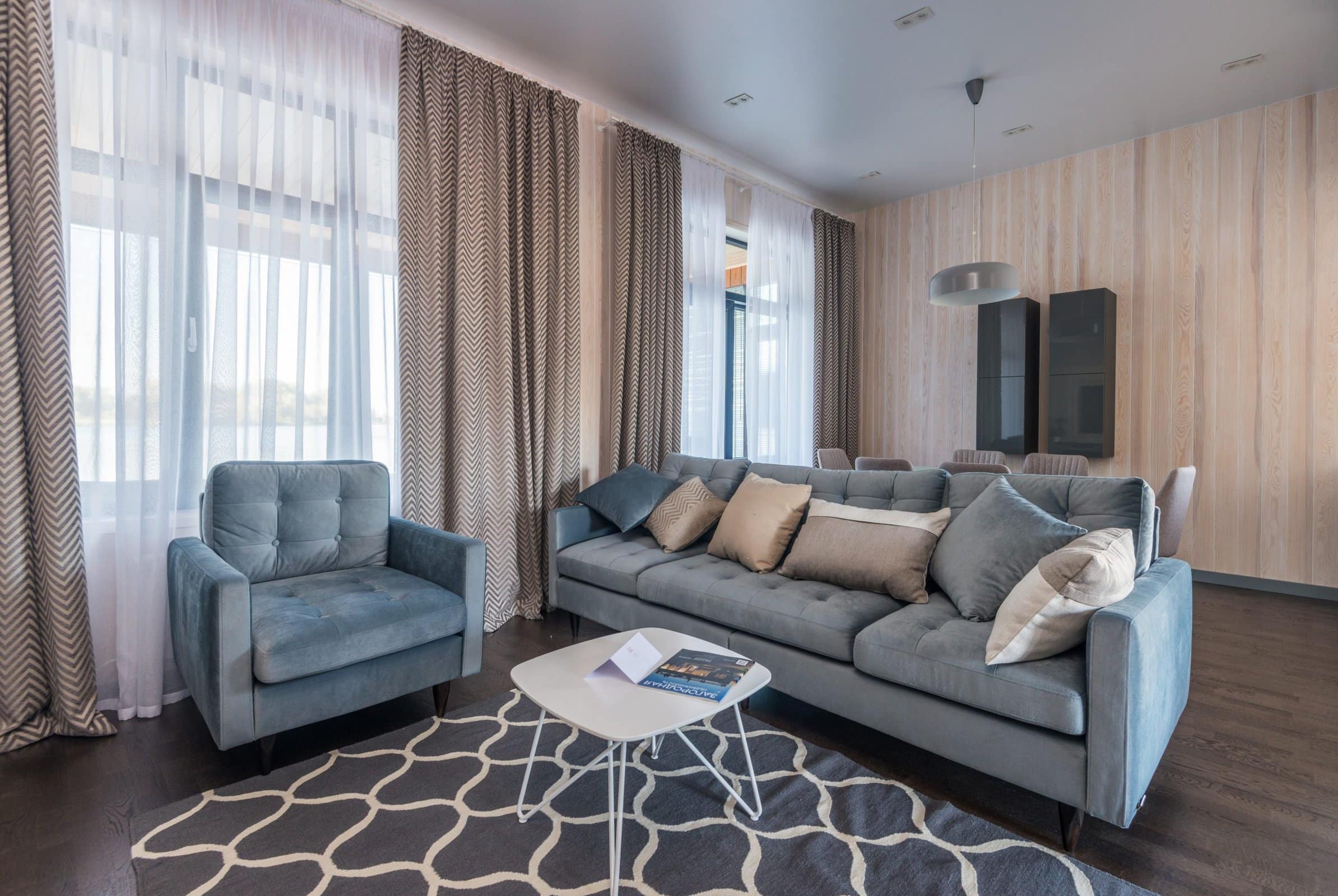 If you want to match your curtains with the walls you absolutely can. It's not necessary, especially since there are tons of color choices. But it will undoubtedly look good.
Matching your curtains to the wall color will create a classic, elegant look. It will also ensure that your curtains don't take away from the focal point of your room. Rather, they add to the room, creating a lovely cohesive feel.
Choose Your Curtain Color by Their Tone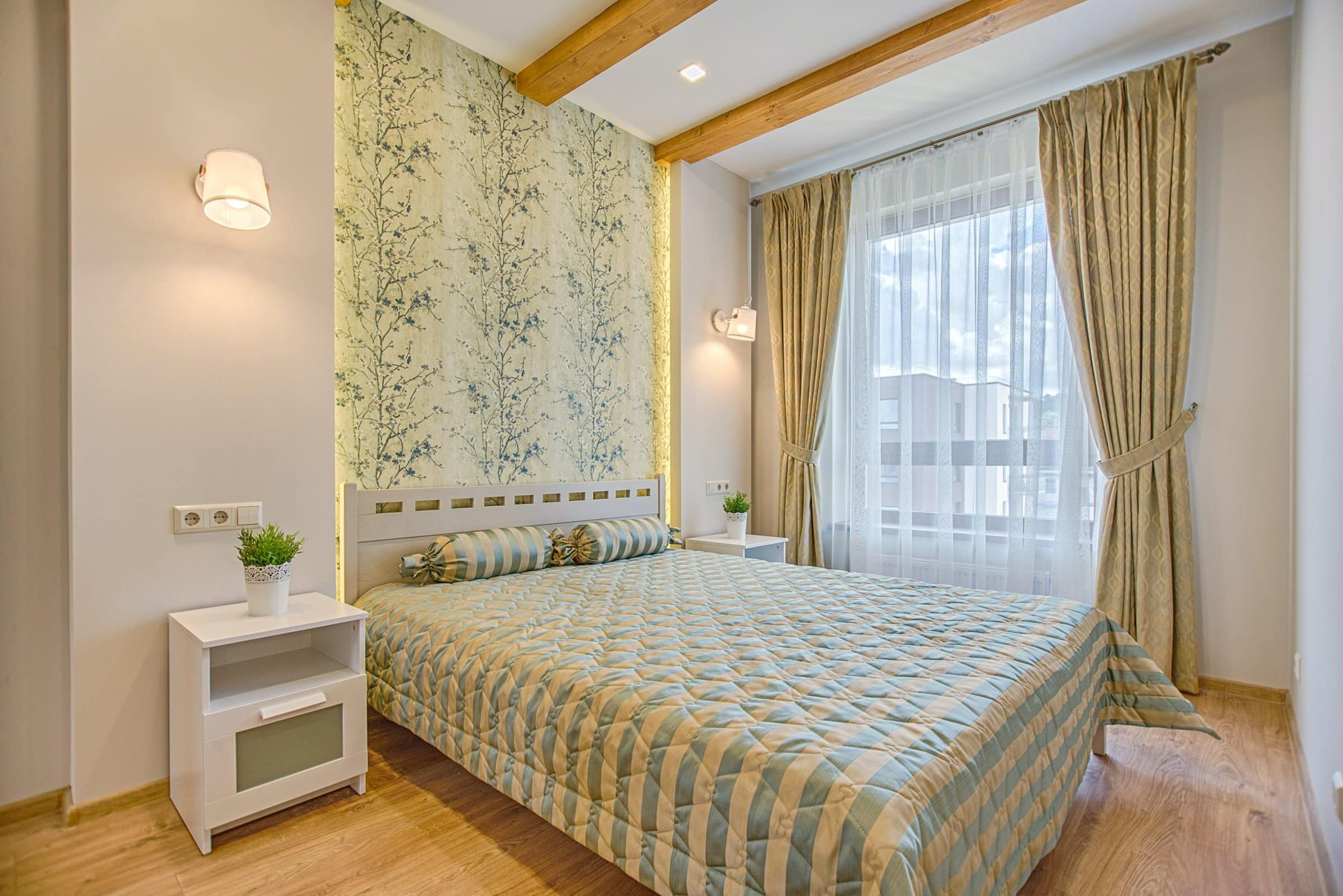 As we said above, your curtains don't necessarily need to match your walls exactly. You can create a lot of fun looks with colors. But your curtains should match the tone of your walls.
When you're painting your walls, if you're going for a color other than white, you should try picturing the color palette of the furniture. It's important to know if you want to go for a cool-toned or a warm-toned look for your room. Because that's what you'll be basing your curtains on.
When your walls are warm-toned (red, orange, beige, or yellow), going for curtains in a similar tone is recommended. The same goes for cool tones (blue, purple, green, or gray). Picking curtains that are a shade lighter or darker than the walls will create the best look.
How to Compliment Neutral Colored Walls With Curtains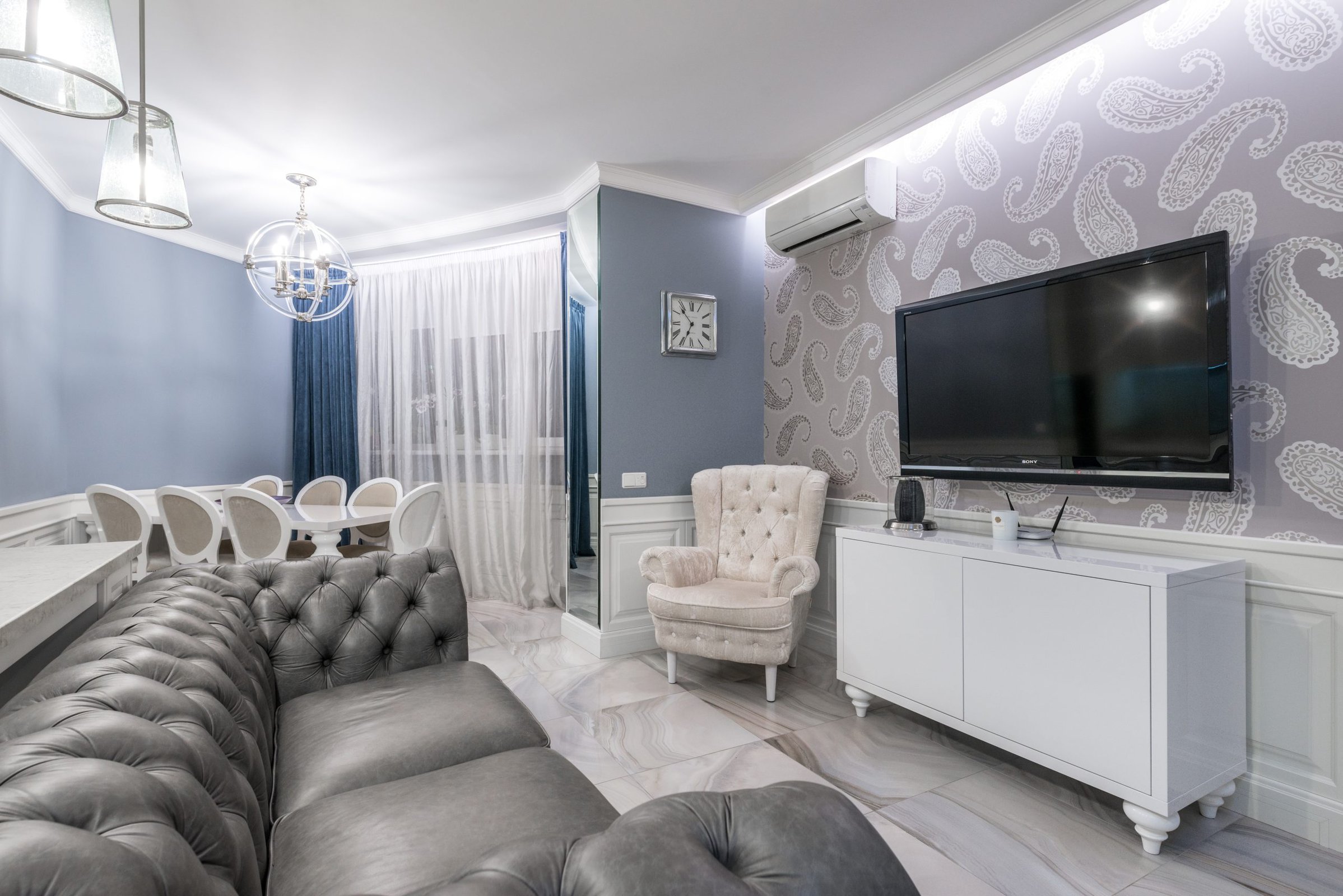 White, black, cream, beige, taupe, and gray are considered neutral colors. While black and white are true neutrals, there are both cool and warm shades of gray, which is something you need to pay attention to.
But speaking in general, complimenting neutral-colored walls with curtains is easy. Since they're, as the name suggests, neutral you have a lot of freedom with the colors. Whether you want a dark dramatic contrast, a bold splash of color, or some gentle pastel curtains, it's up to you!
White Curtains Look Great With Everything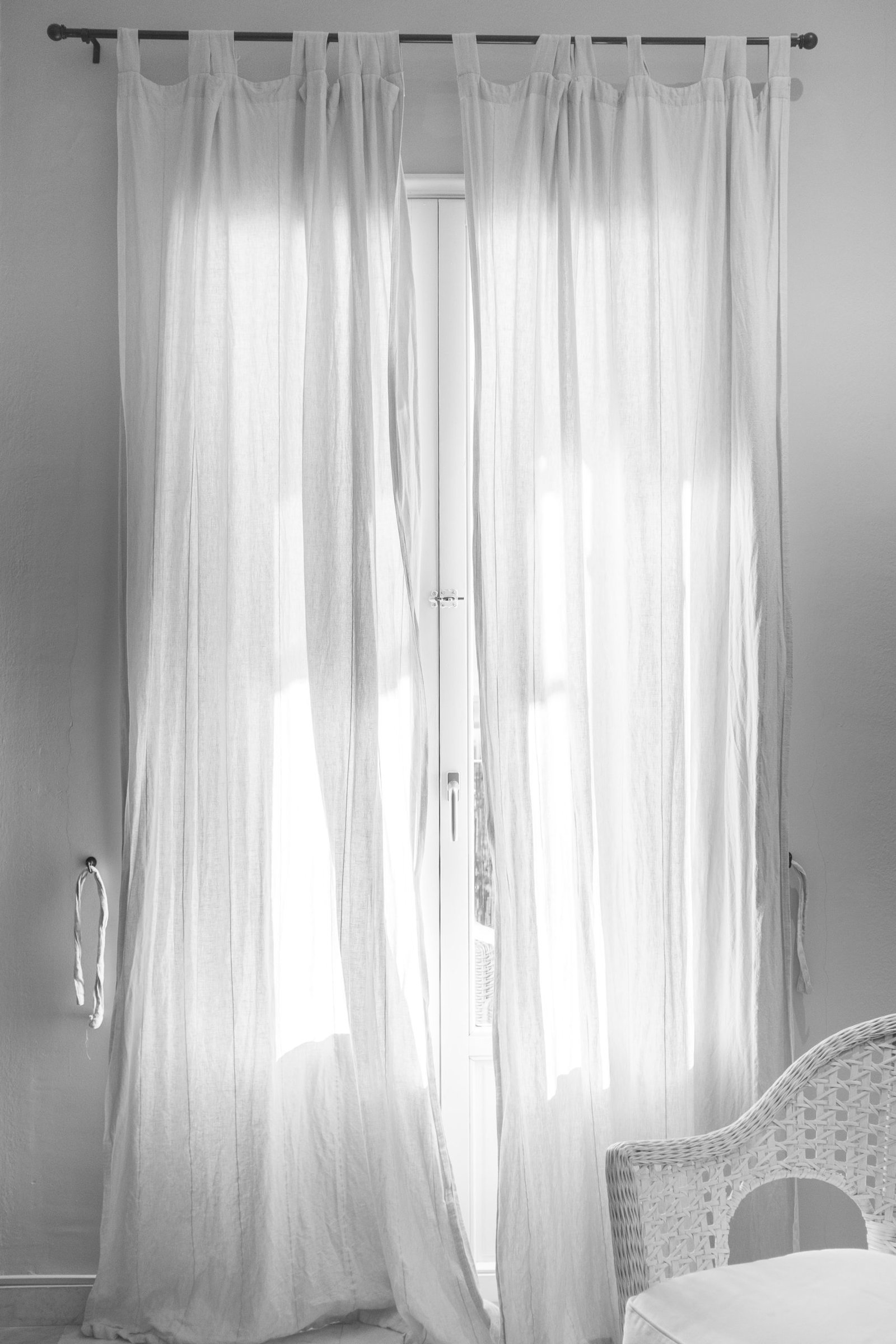 If you're unsure what curtain color to go for, remember that you simply can't go wrong with white. White curtains look great with everything; they're a safe pick and they work well with any wall color.
Sheer white curtains are especially amazing. They're a great luxurious-looking pick if you want to keep your bright and airy with a lot of natural light. If you'd rather keep the light out you can opt for a thicker material, regardless they'll still look stunning.
Great Curtain Color Choices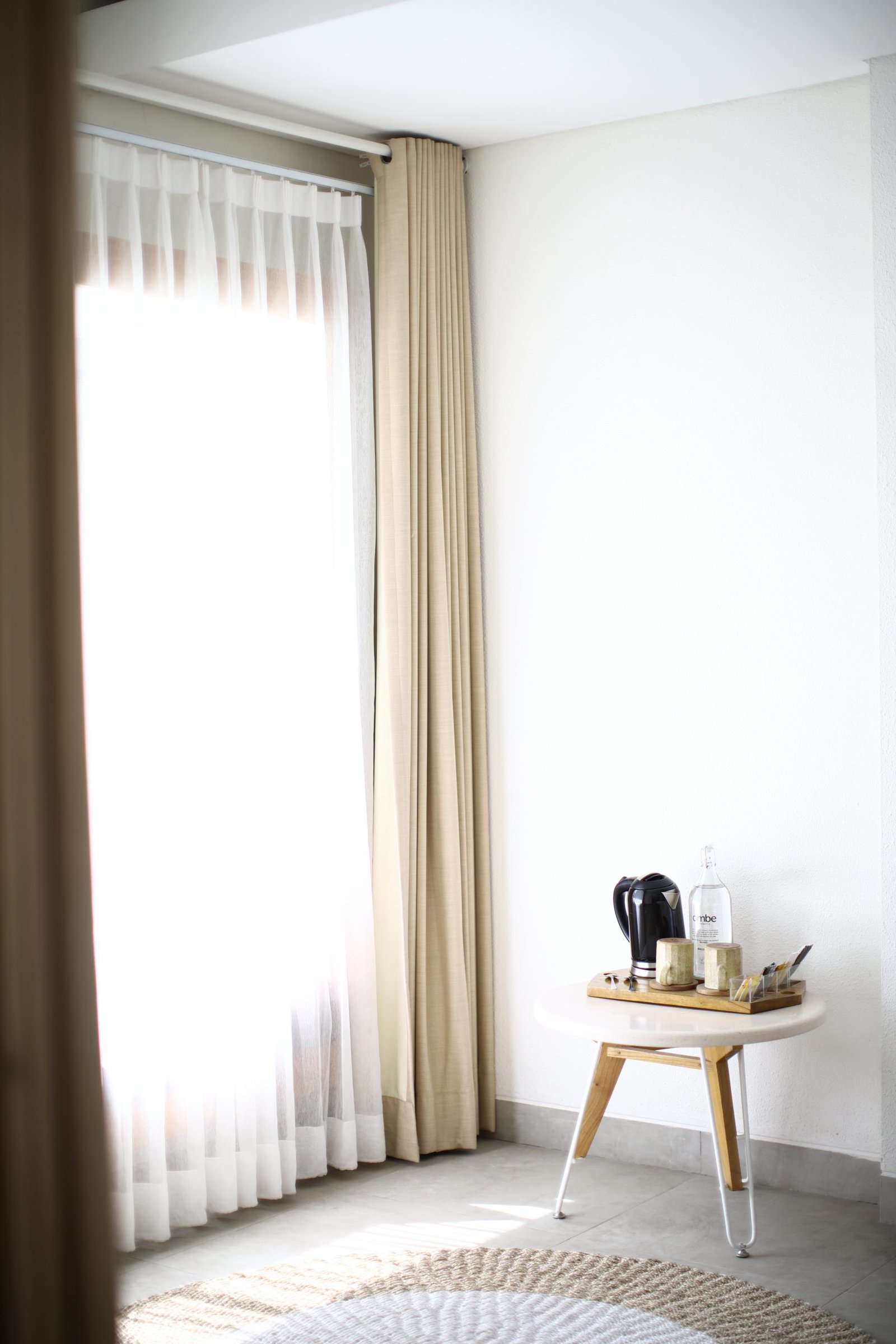 When we say that there are tons of options, we truly mean it. You can find all kinds of curtains, both soft sheer curtains, and thick blackout curtains in all kinds of colors and patterns.
It can be overwhelming to choose between all of those, so here are some of our favorite ideas to inspire your decoration journey.
Geometric Patterns Look Great on Curtains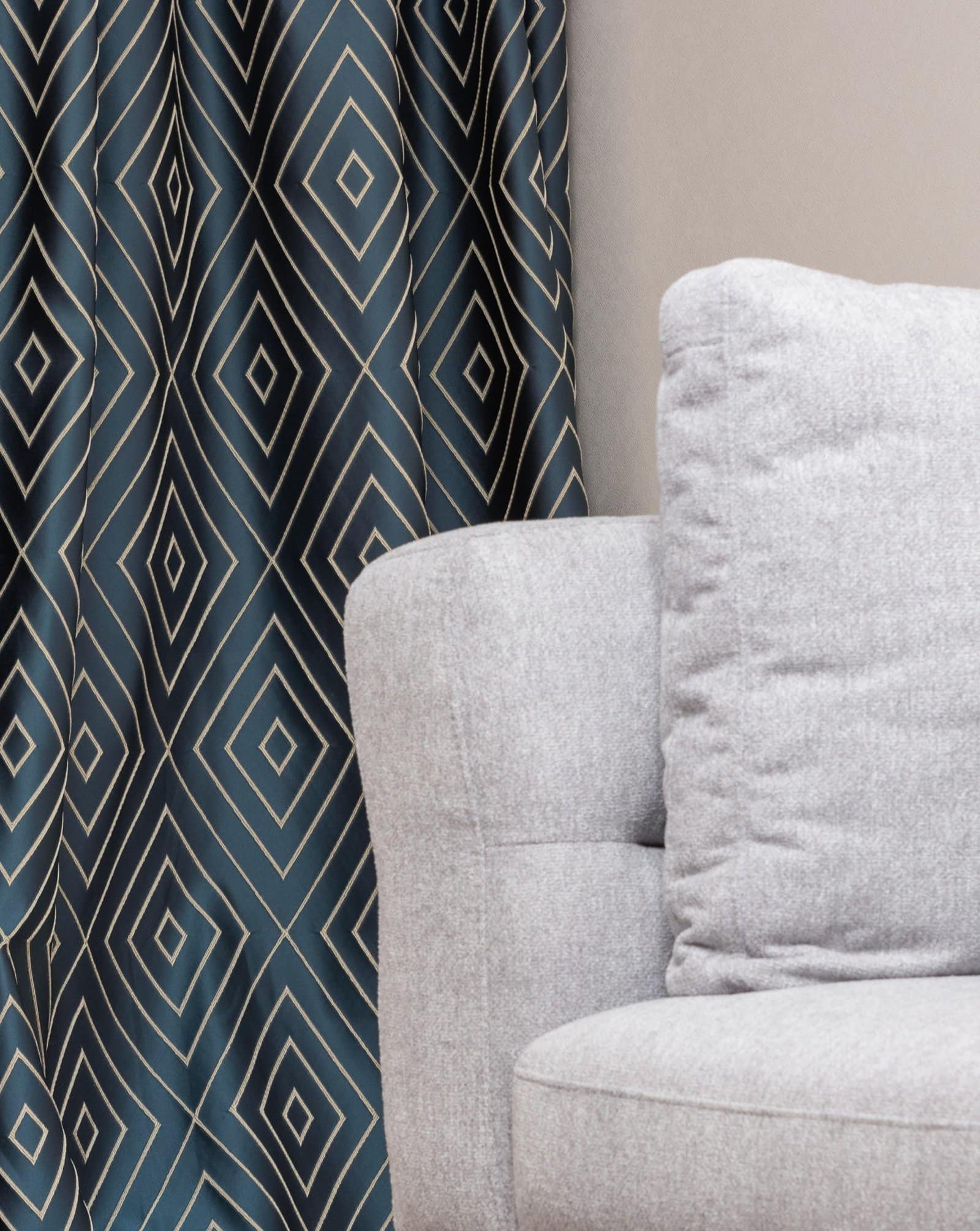 Don't be afraid to try out different patterns. The right geometric pattern is timeless and looks stunning with the rest of the room. This is a particularly good option when your color scheme is toned down, so they can truly pop.

This pattern in particular looks lovely on a dark blue satin curtain. The material is light, so the curtains don't seem too overwhelming.
Gray Curtains are a Fantastic Neutral Pick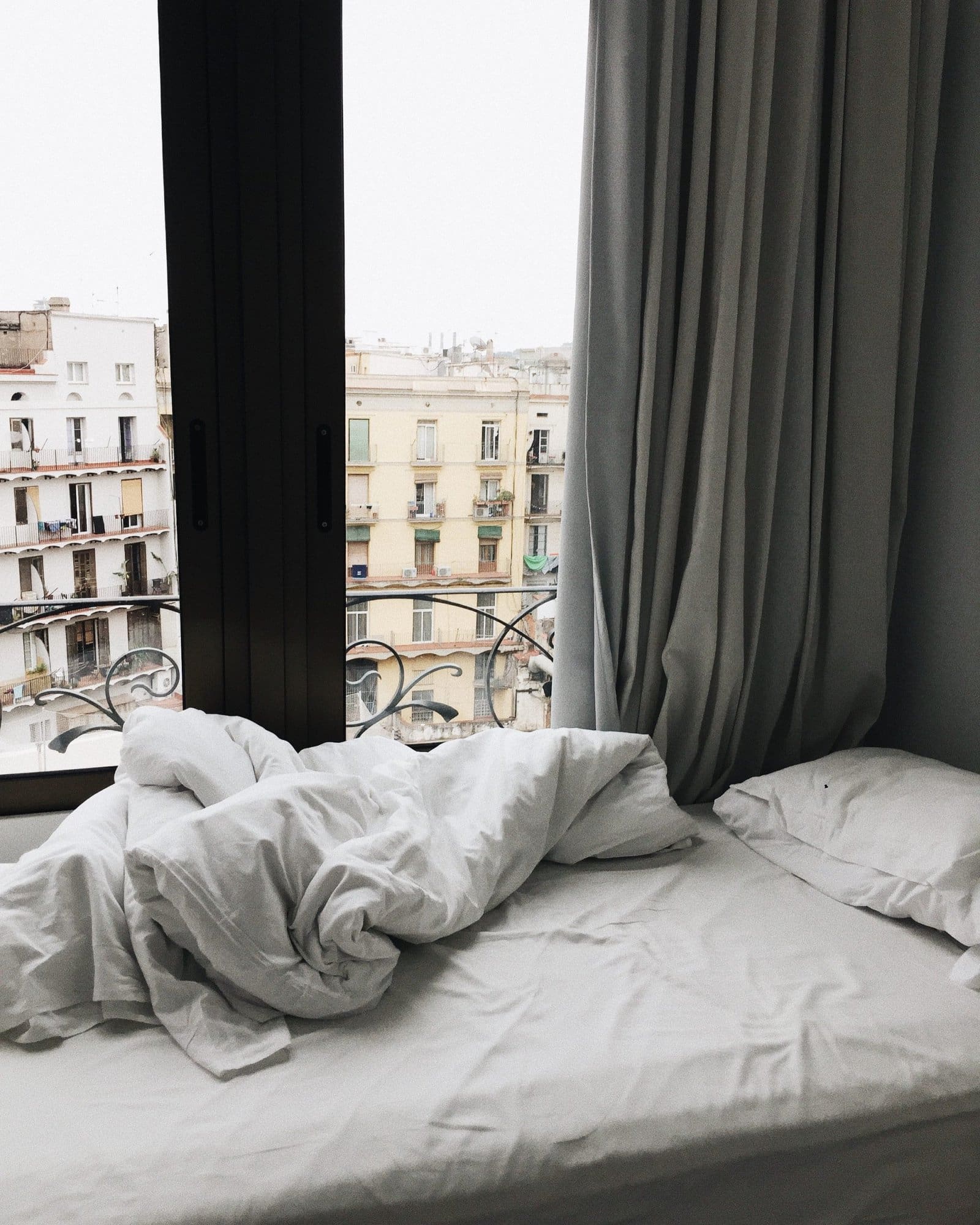 As we said above, gray is an amazing neutral color. Because of that, it ties in your walls with your furniture and decor, which is a fantastic feature. And while doing so, it elevates the room giving it a funky modern look.
If you want curtains that are chic but don't gather much attention on their own, gray might be the color for you. These curtains quietly make quite an impact in the room.
Yellow Curtains Add a Splash of Color to the Room
Yellow is a bright warm color that can't help but make a statement. It's a perfect curtain color choice for rooms that need a bold splash of color.
So if you'd like to add some more warmth and joy to a room, don't be scared of yellow curtains. Yellow is also known to be the most uplifting of all colors, so it's a perfect contrast to warm-toned gray furniture that can dull down the room on its own.
Blue Curtains Add a Breath of Fresh Air to Your Home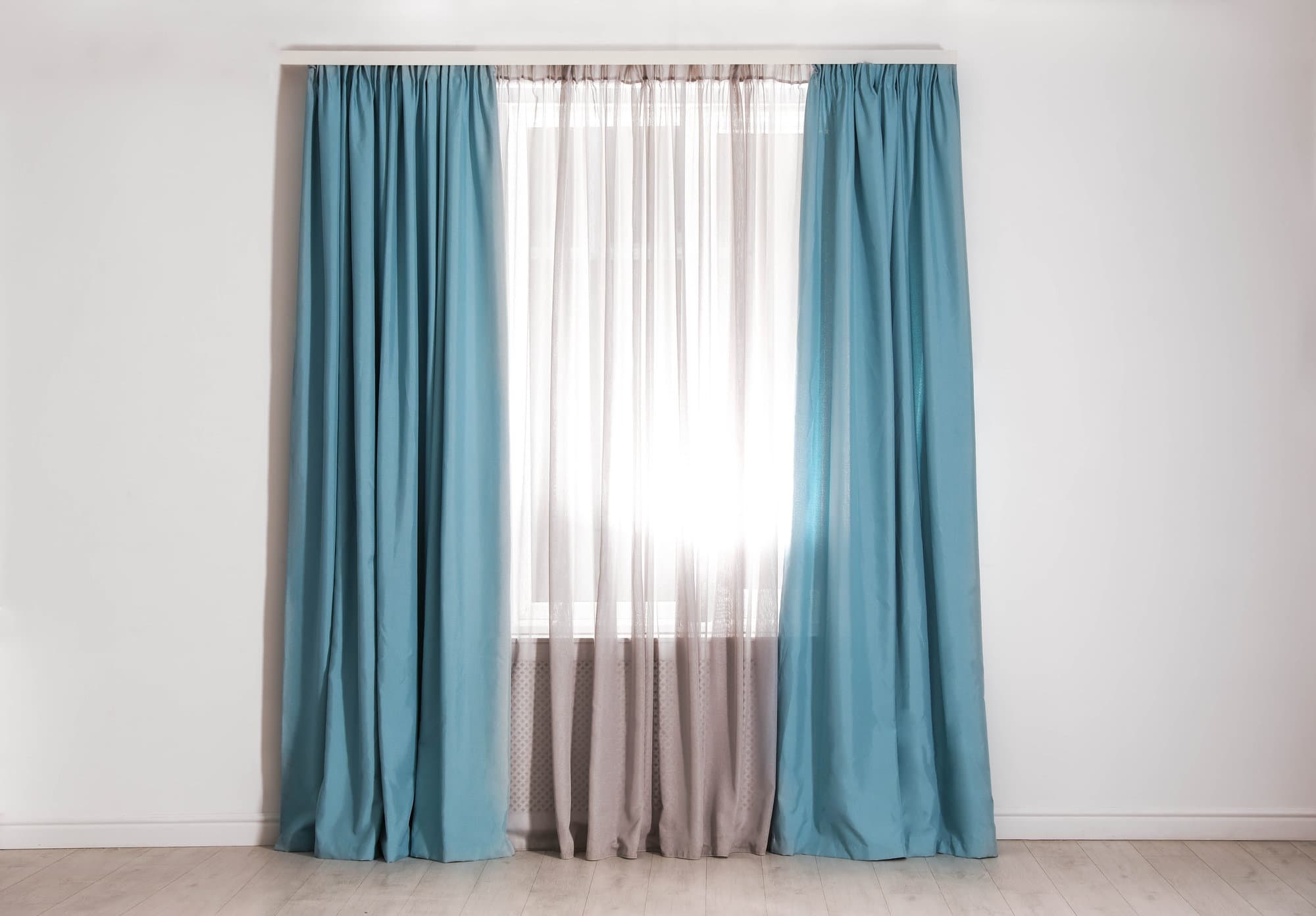 Blue is one of the most relaxing colors. It's the color of the sea, after all. So if you'd like to bring a feeling of peace into your home, do that by choosing blue curtains. Since blue is thought to boost productivity, getting blue curtains for your office space couldn't hurt.
Overall, blue is a perfect pop of color that doesn't take over the entire room but still adds some excitement and flair. And with an array of different shades, you'll easily find the perfect one that fits your needs.
Pick Black Curtains for a Dramatic Look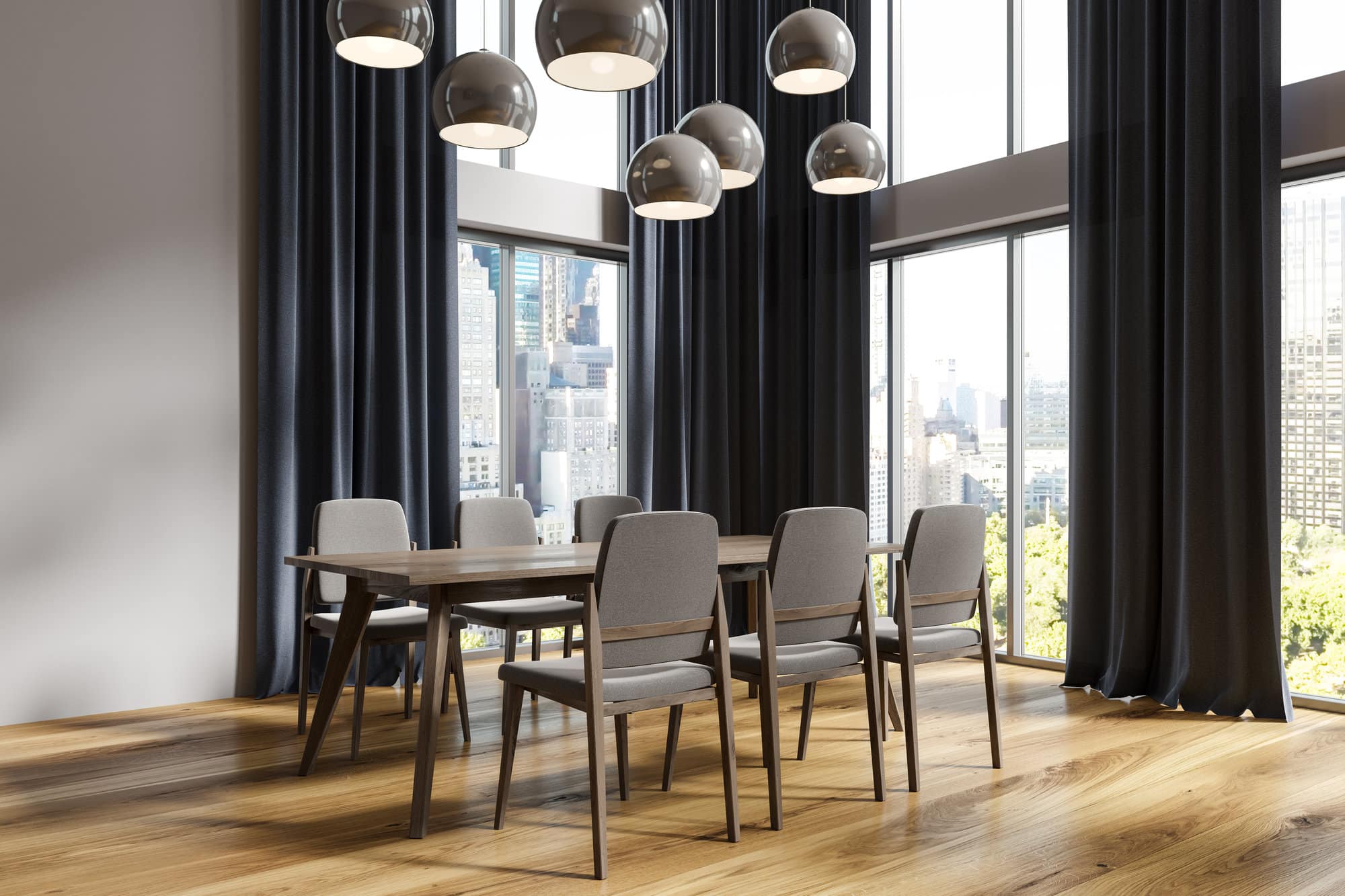 A black curtain isn't your usual pick. It's not the first color that comes to mind when considering curtain colors. But it doesn't make black curtains any less stunning.
Black curtains will create an intensely dramatic effect, especially if paired with white walls. They look chic, elegant, and very modern. It's a perfect option for people who aren't into very colorful designs.
Black curtains are perfect for large spaces and tall ceilings. They add additional flair and a gorgeous contemporary touch.
Consider Trying Two Different Colors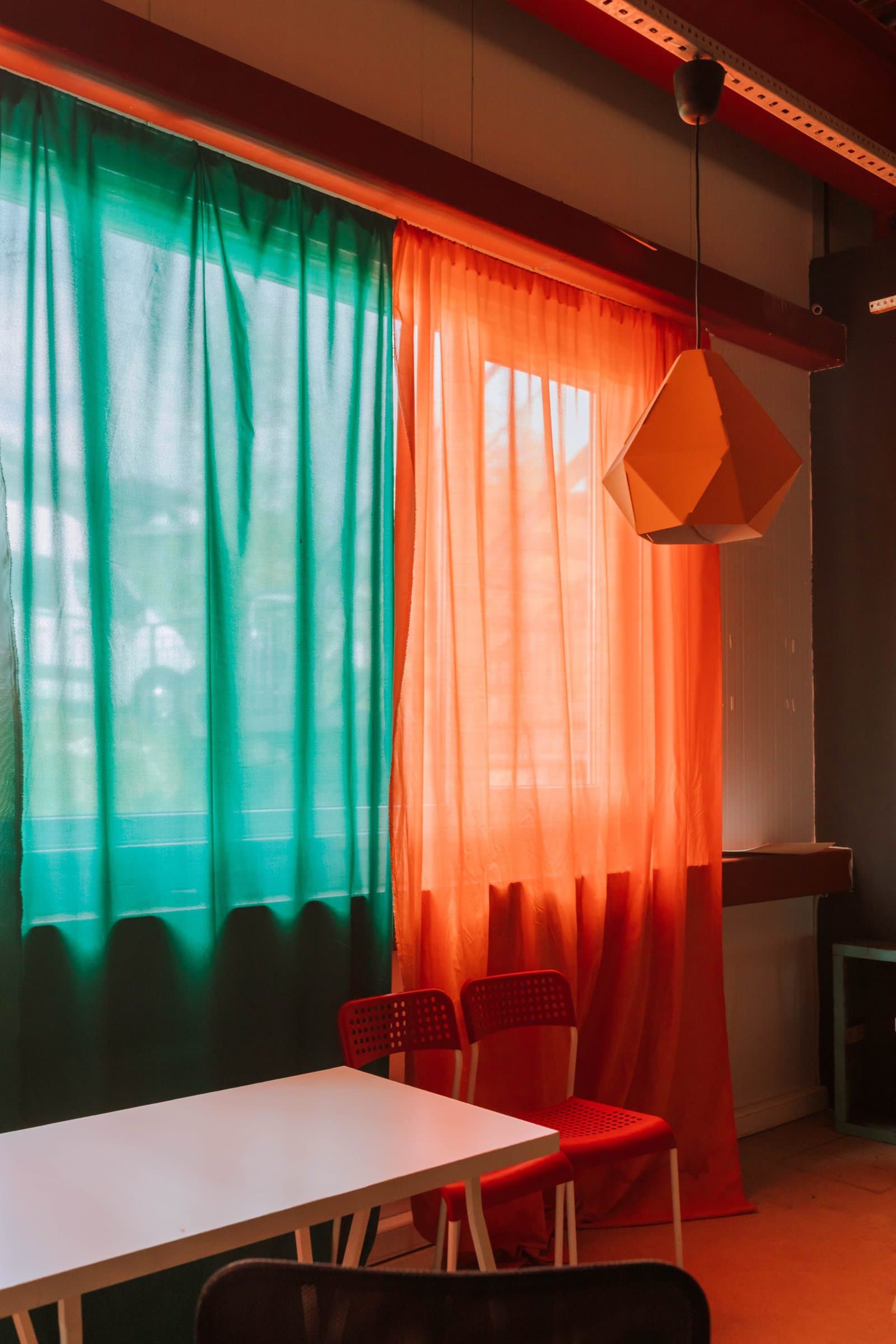 The best part about curtains is that you can mix and match all you want. No rule says that all of your curtains in a room need to be the same color. It is a great way to showcase the accent color of your room and tie in the entire look.
Here they chose orange and green, which are contrasting colors. It can be tough to incorporate these two colors together when designing a room, but when you do it right, they look marvelous together!
Summary
Curtains don't necessarily need to match the walls color-wise. But it would be wise to choose a color in the same tone, so they don't clash with the walls. So when painting your room, decide if you want a warm-toned or a cool-toned room.
And when you have neutral walls, you can do whatever you'd like. Neutral colors allow you to try out a vast array of colors!