Decorated Life is reader-supported. When you buy through links on our site, we may earn an affiliate commission. Learn More
25 Unfinished Basement Ideas – There is SO MUCH You Can Do!
Basements are like extra rooms. They can be used for storing things and if you're a horror movie character, basements can be used to tie up innocent victims.
But jokes apart, basements can be used as storage and activity rooms. If you're a dad with a weekend hobby, a basement is a perfect place to carry on your activities. The only problem is that basements are largely unfinished.
If you too have an unfinished basement in your home, here's how you can provide it a more tasteful look.
Create an Organized Storage Area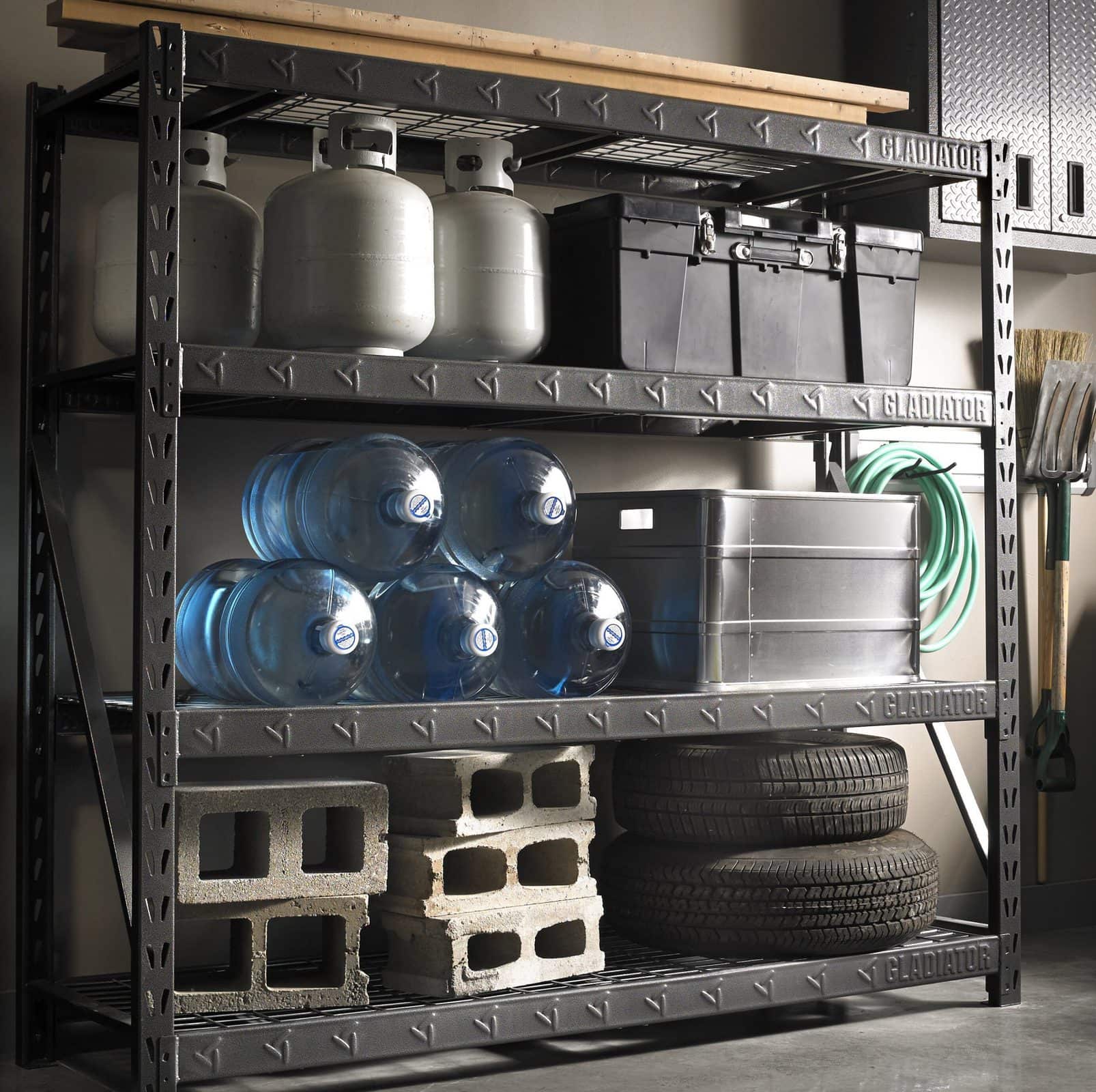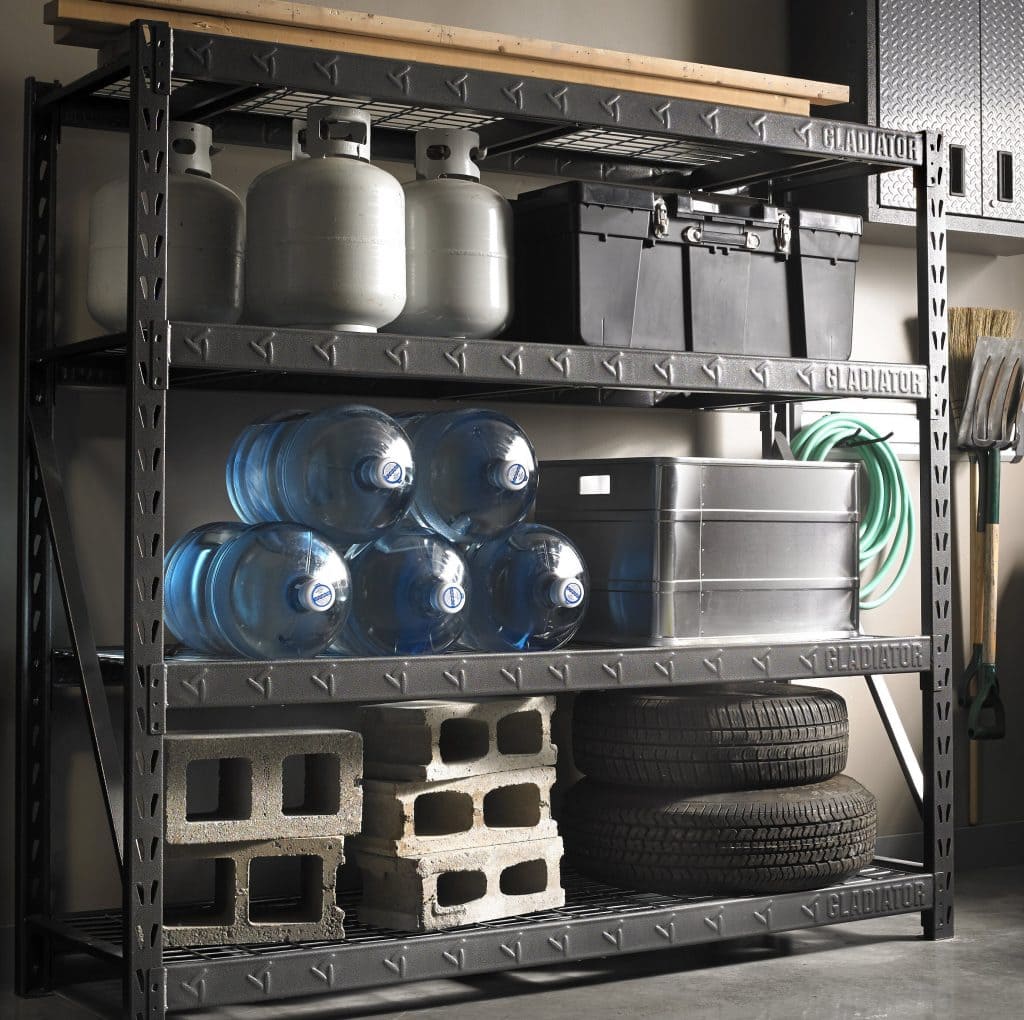 Most people are guilty of using their basement as a disorganized storage room where things are just kept anywhere. If you organize things neatly in racks, this will give you more space and let you store even more things while making the basement look beautiful and spacious.
Even if you have a small basement, you can still have enough room for storage. Use neat, clean design storage cabinets, bins, shelves, and lockers. When everything has a place, the room looks larger and your stress levels go down. Plus, who doesn't need more storage?
Create a Mini-Bar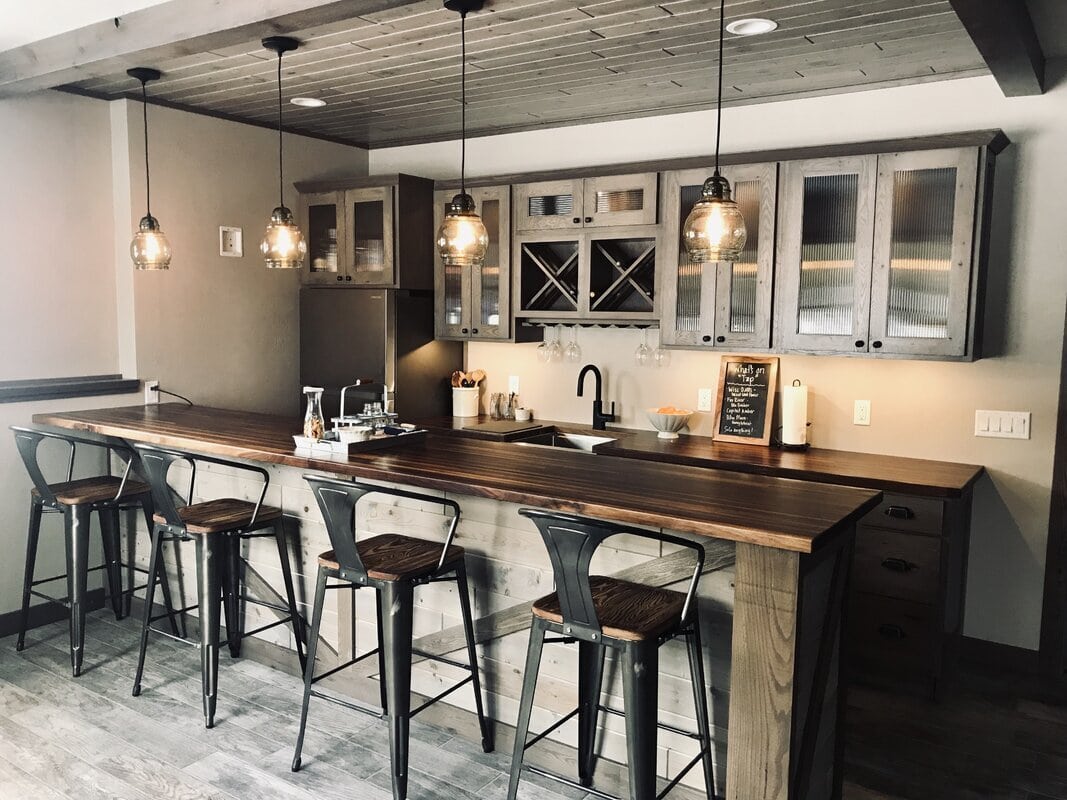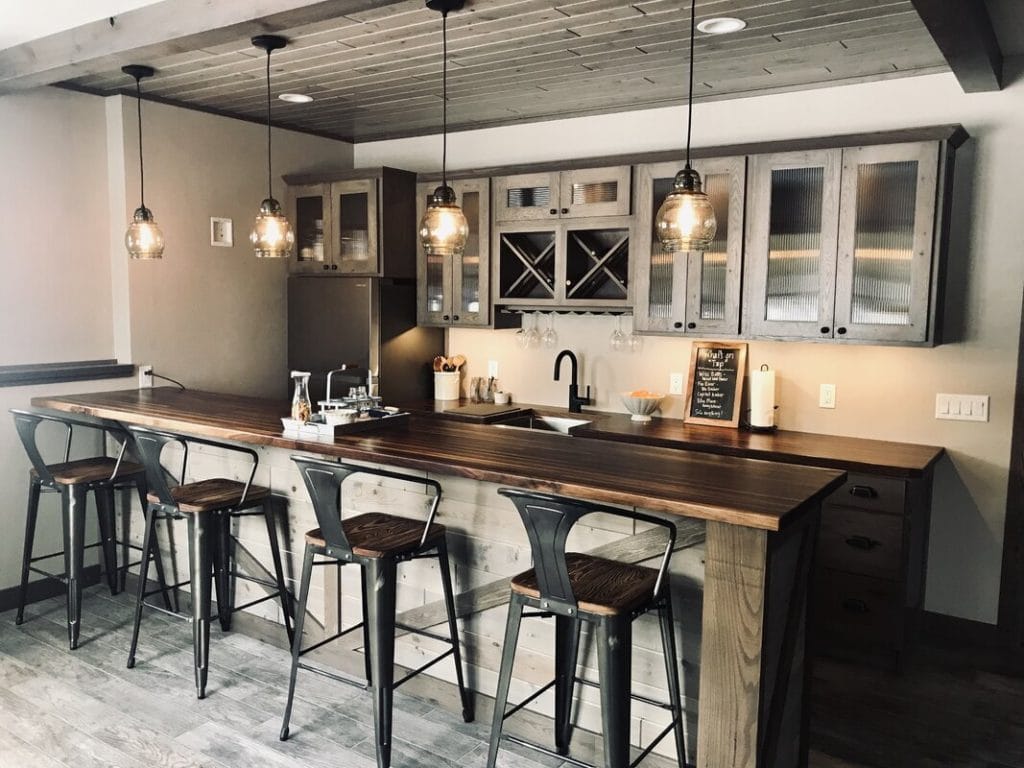 There's a lot you can do in your unfinished basement. Creating a minibar is a great idea to utilize all that extra space. While a basement isn't often the place where your guests visit, installing a mini bar in it will give them a reason to climb down and enjoy a couple of drinks.
All you need is a small corner of your basement. Go with cool, muted colors for a chill feel or add some warm woods for a rustic flair. Add the right lighting for the perfect mood, include enough bar stools to seat as many guests as you'd want, and toss back some cold ones any time you like.
Indulge Yourself with a Luxury Bathroom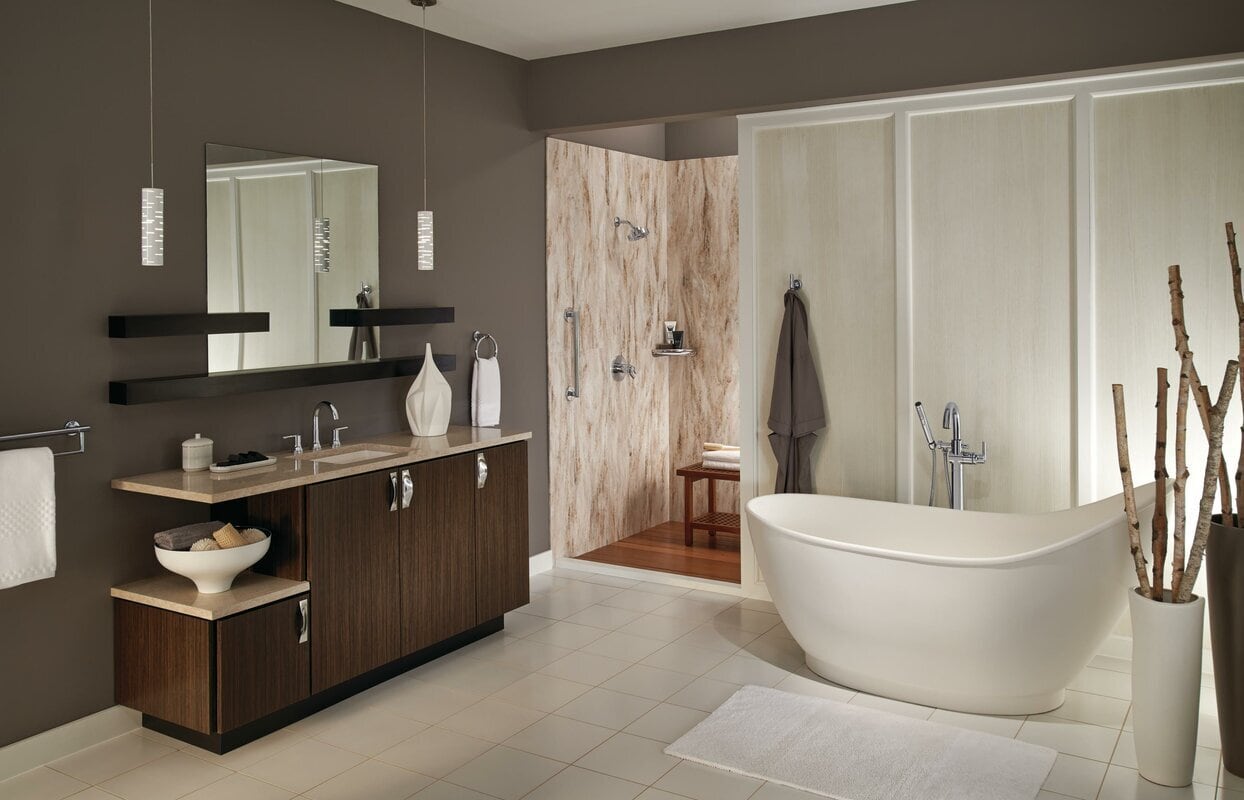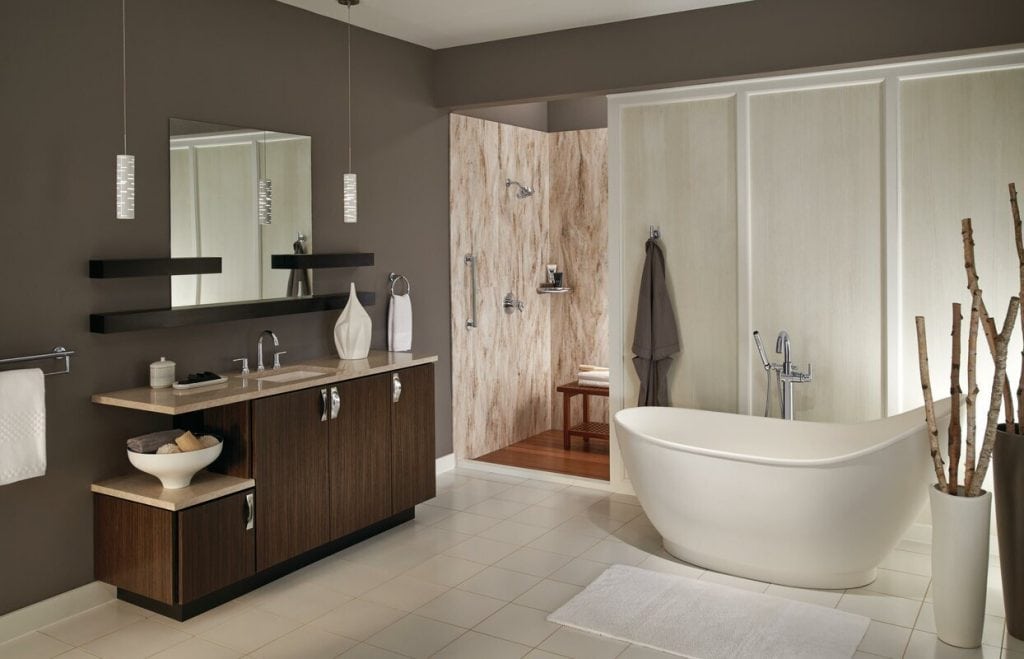 If your house is full of kids, pets, and chaos, you might want to claim that basement not for them to have more space but for yourself. Choose some incredible fixtures, including a large bathtub, and decorate with some luxurious, soothing textures and colors.
Be sure to invest in some luxurious towels, a thick, plush rug, a glorious bathrobe, and loads of candles. Don't forget mood lighting and a sound system to make this your sanctuary.
Get a Billiard Room of Your Own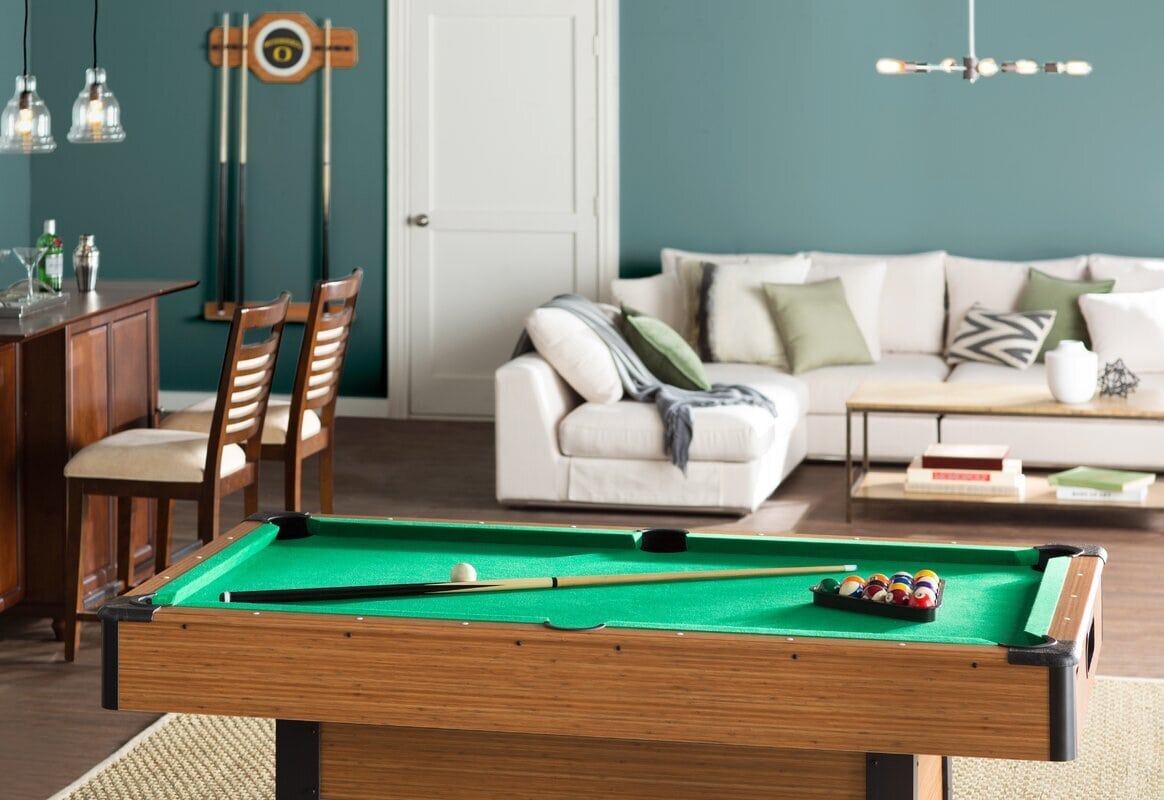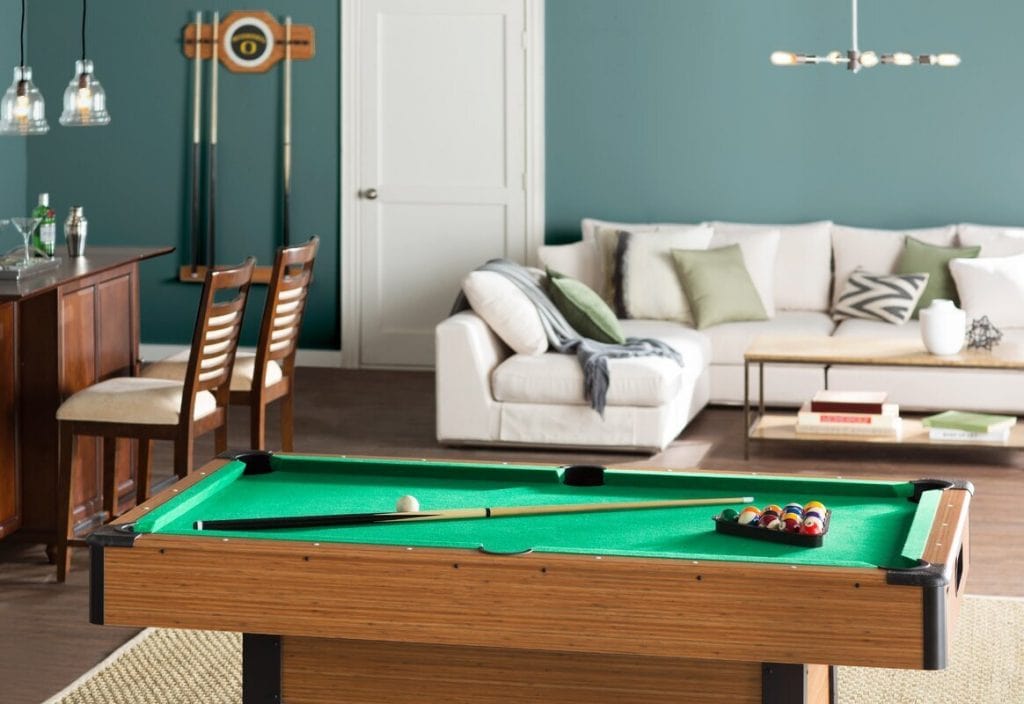 Frank Costanza from Seinfeld isn't the only guy who thought an extra room can be utilized as a billiard room. There are many people who want to enjoy a game with their friends and this is why putting a pool table in the basement will be a great idea.
In fact, pair it with a minibar and you've got a perfect place for you and your friends over the weekend.
And pool isn't the only option for a game room. You can try table tennis, darts, air hockey, foosball, pinball, or arcade basketball. If you want to spend some time on recreational activities, there are a number of choices.
Build a Home Movie Theater in Basement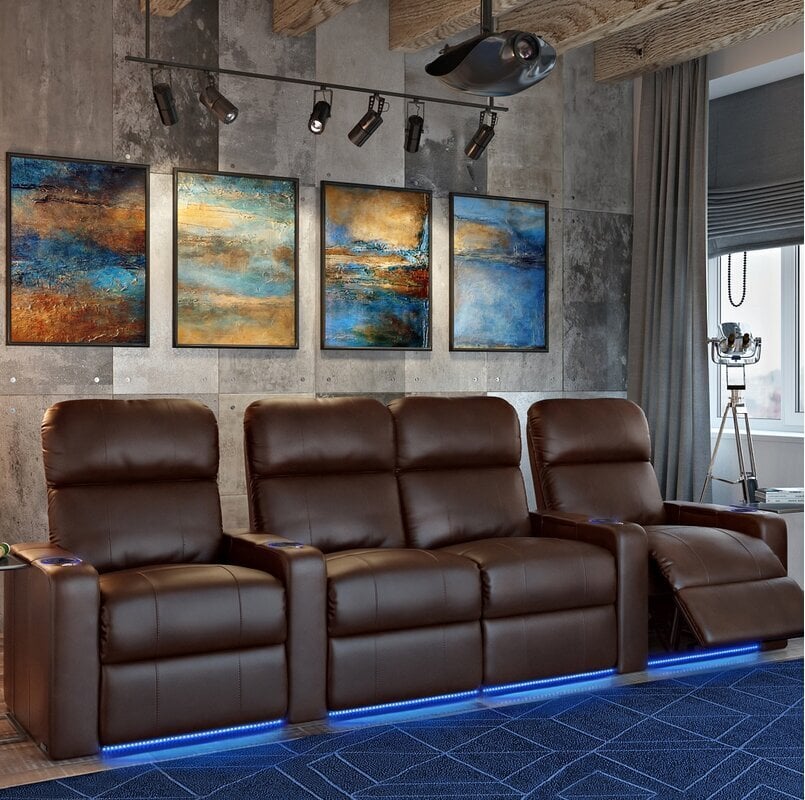 Let's be honest, watching movies on the small mobile screen isn't the same as watching them on the big screen. But if you're not a big fan of the crowded movie hall scene, build a movie hall in your unfinished basement. You need a big-screen TV, a home theater system, and comfortable seating.
Some strategically placed lights will also help. That's a movie theater that's made just for you and your family. And of course, you'll need to sound muff the basement so the loud sounds don't disturb your neighbors. If you can find one, add a popcorn machine.
Get an Extra Bedroom in Your Basement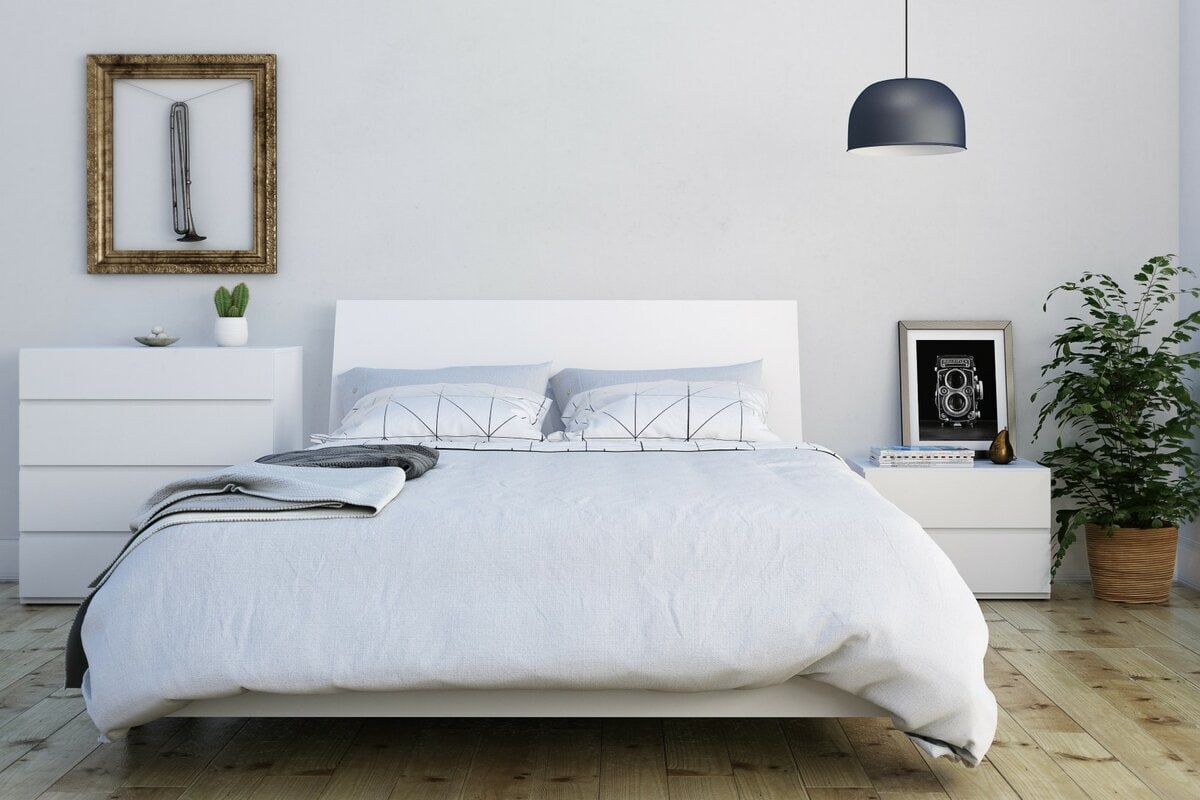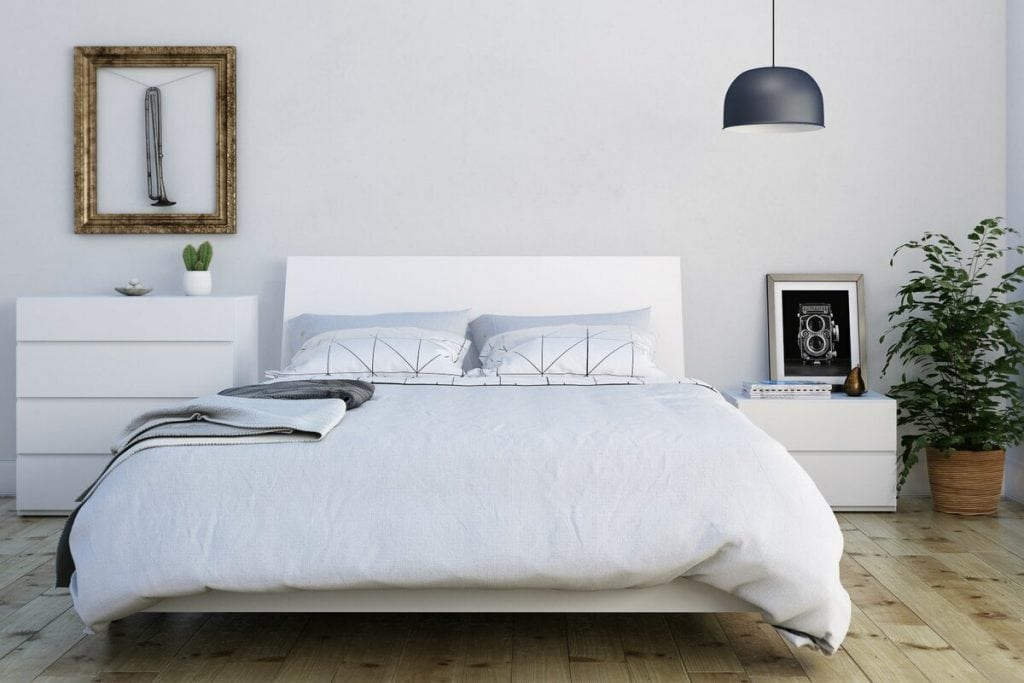 A useless basement can be used as an extra bedroom. While there may not be any windows that open outside, there can be a small ventilation gap that opens perhaps to the living room. If you have a small house and often feel a lack of an extra guestroom, this can be the perfect option for you.
Add a comfy bed, a simple dresser, bedside table, some lamps, decor – your guests will feel welcomed and appreciated as they crash for the night.
Create a Basement Laundry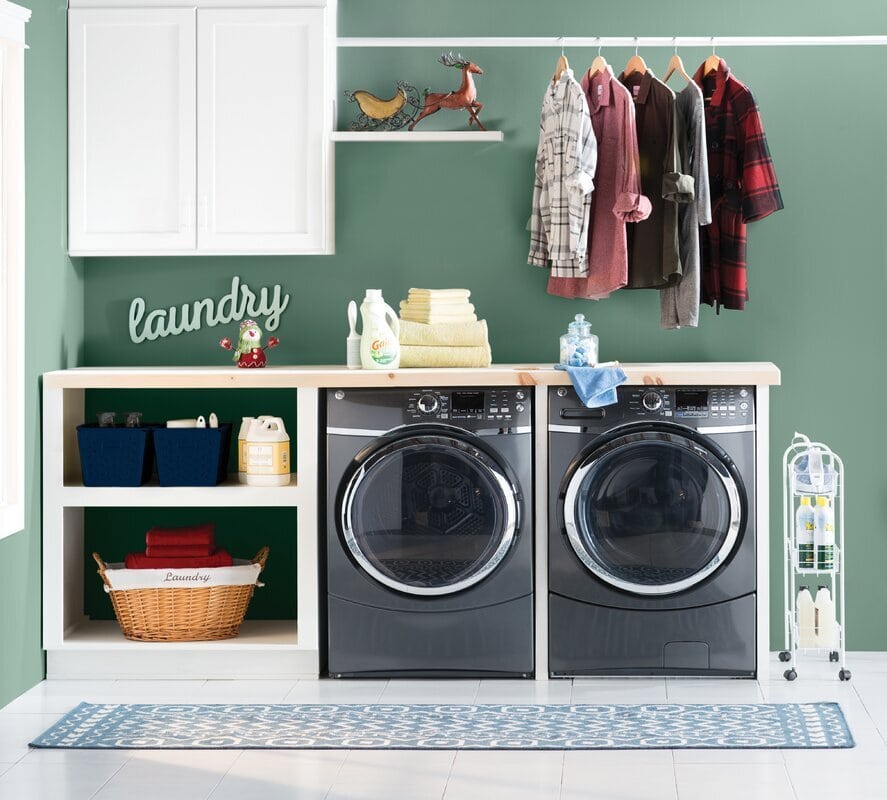 If you don't have a designated laundry room, that spot in the basement can become unruly and messy. Why not place the machines in the basement in an organized area so you can do all the weekend washing without disturbing the rest of the household?
Find a great pedestal, storage bins, and cabinets for your detergent and softeners. You can add some touches of decor to the area, too, to help make the room feel less "junky" and more like it's a part of the house.
Make Yourself a Basement Library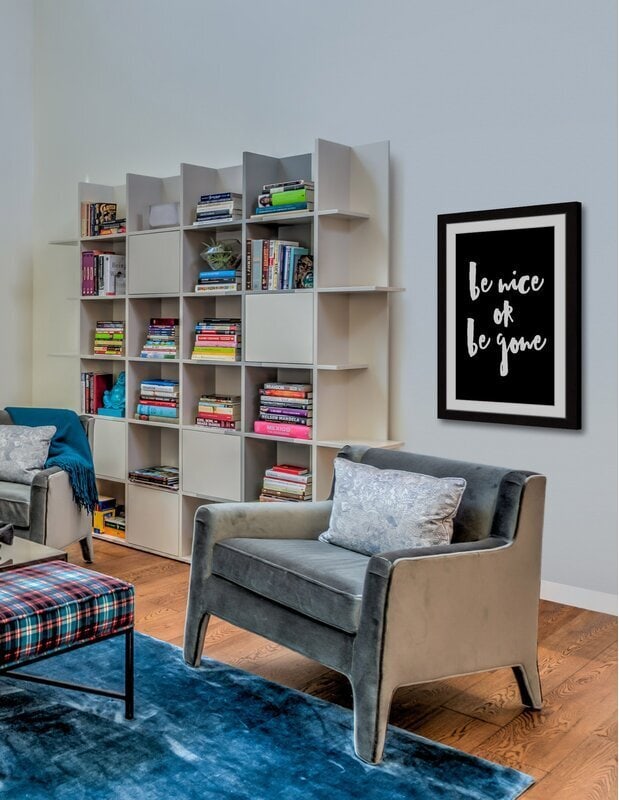 We all know a bookworm who's absolutely madly in love with their books and doesn't mind showing off their love. The only problem is often the house falls short for a library. There's so much to accommodate that a library falls behind in precedence. But not when you have a basement.
A basement can be the perfect place to arrange all your books. And you don't even need a lot of space for it. You can utilize the storage under the stairs to build shelves for books and even some art pieces.
Put some bright lights and a nice seating chair to comfortably enjoy a book while sipping a cup of coffee.
Try a Basement Coffee Bar/Nook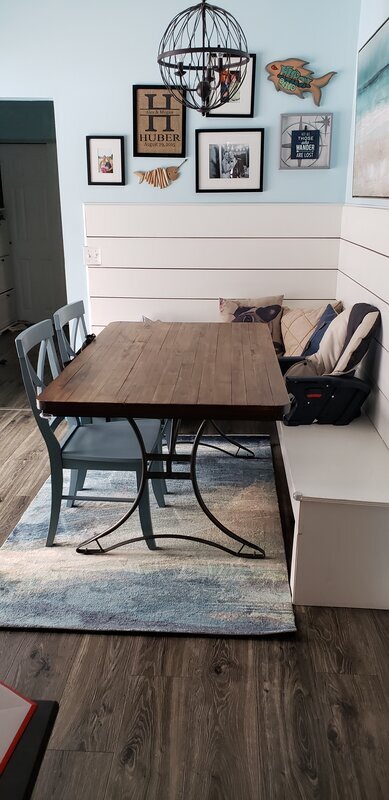 If coffee is your one true love, you can turn a corner of your unfinished basement into a coffee (or a coffee-cum-wine) bar or even a mini-cafe. It won't require loads of work to prepare the area. Install a cabinet with a decorative counter-top under the stairs or near the corner. Let this be your storage center for all things coffee – beans, grinder, snacks, etc.
Include a seating area for your own mini-cafe, or maybe a small fridge. Set up your coffee mugs and demitasse cups, saucers, and a receptacle for your demitasse spoons. Set that coffee maker for first thing in the morning, and just slip downstairs for your morning pick-me-up or evening gab with friends.
Create an Art Studio for Yourself and Your Kids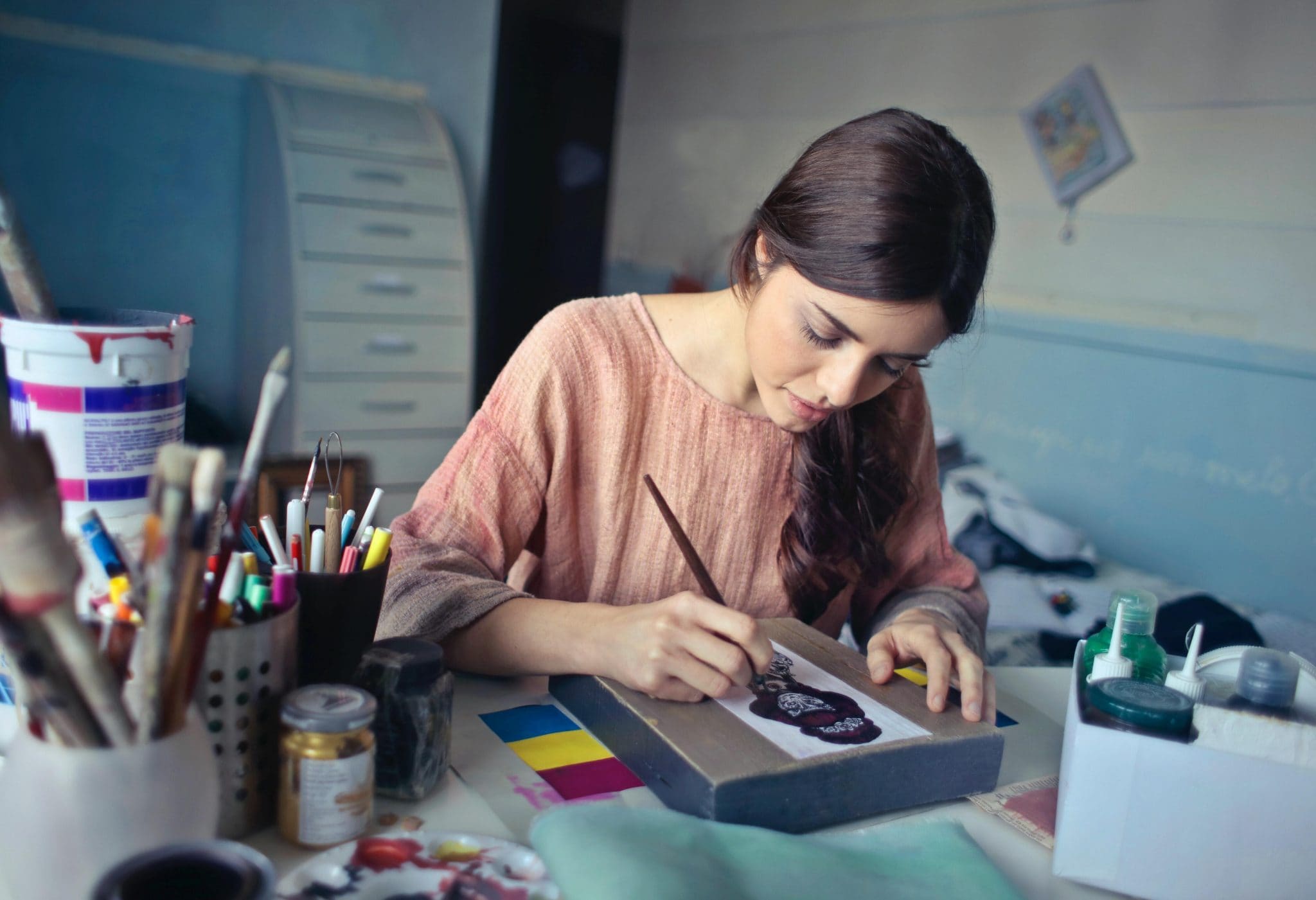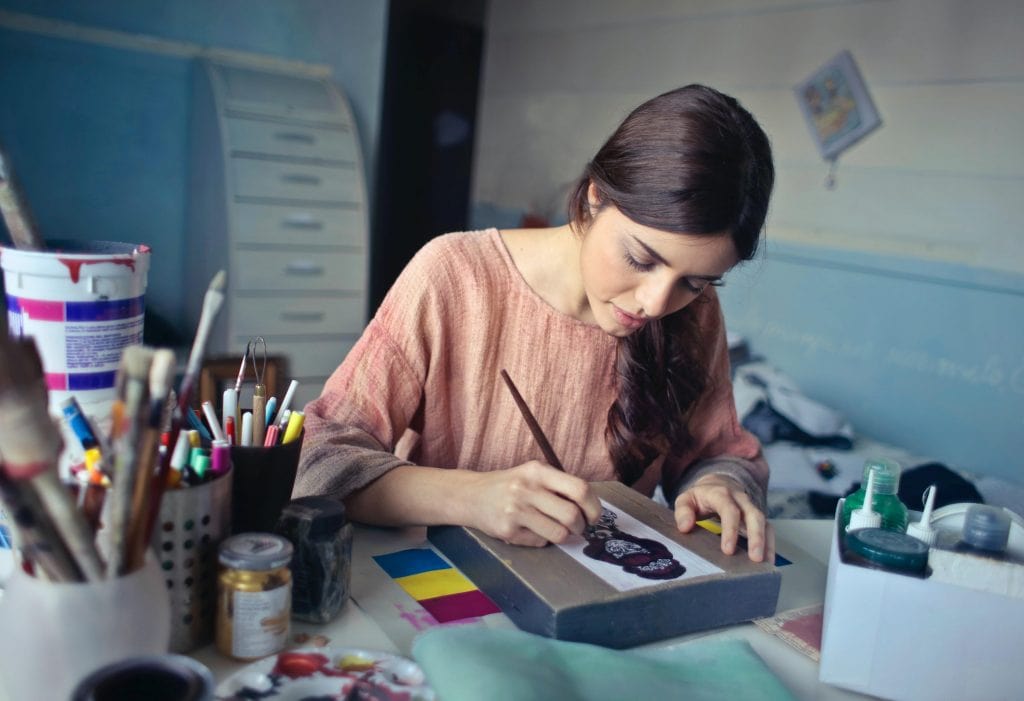 Whether you like to paint in silence or your kids want to do some arts and crafts in their spare time, your basement can be the perfect place for that. Place your canvas and painting supplies in the basement along with a chair where you can sit when you get tired.
Or place a couple of chairs and a table with craft supplies such as colorful paper, sketch pens, scissors, and glue so your kids can have fun. You can also place a couple of cabinets in the basement to hold all the craft supplies. It's the perfect way to practice your art.
Build a Basement Workshop Studio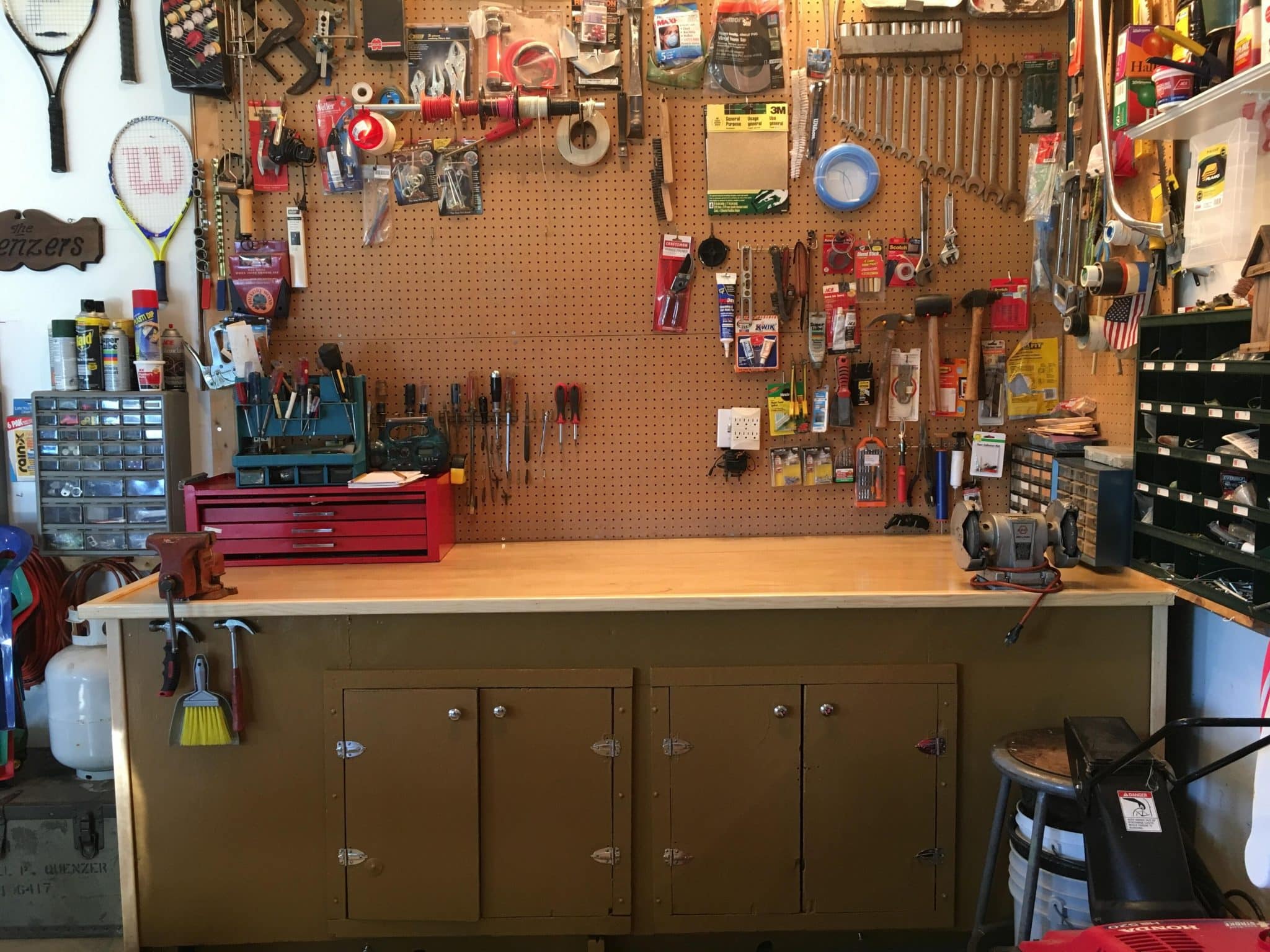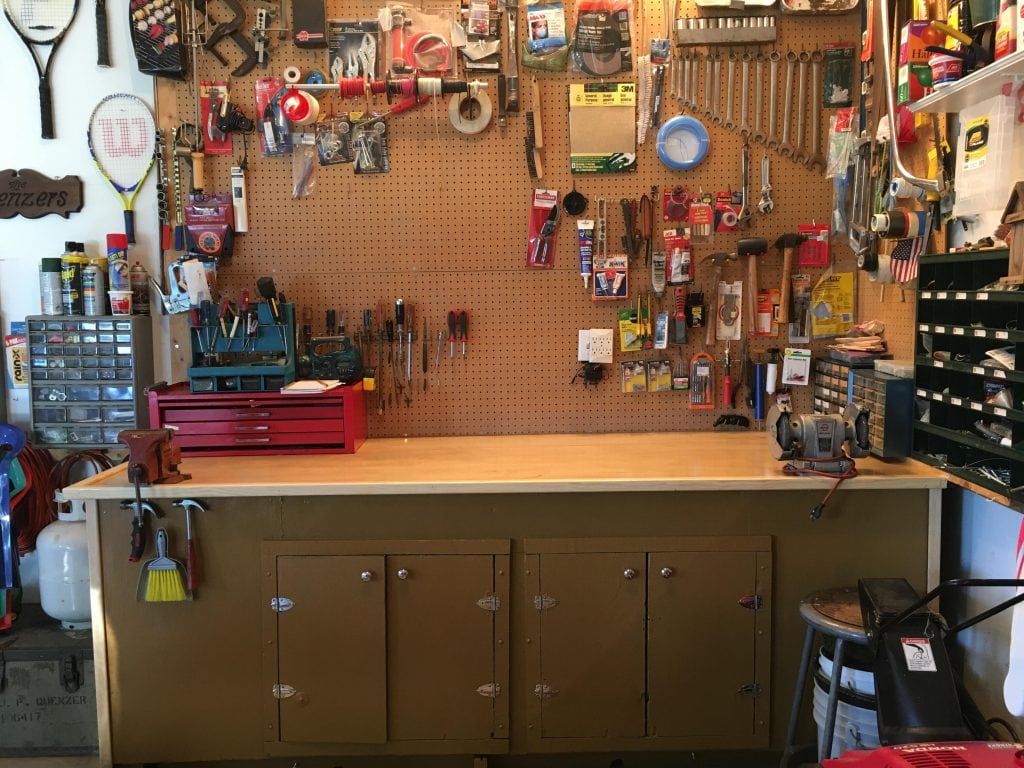 Now, this is something a lot of dads have already been doing – using the basement as a workshop. Any workshop needs a workbench. You can build a custom workbench yourself. This will be the place where all your art will take place.
Also, install the right lights so you don't get hurt in poor lighting. You'll also need some closet space where you can keep your equipment along with your safety gear. Whether it's an electric drill, a saw, or protective glasses or gloves, you need to store all these things carefully once you've used them.
Create a Stylish Pool in the Basement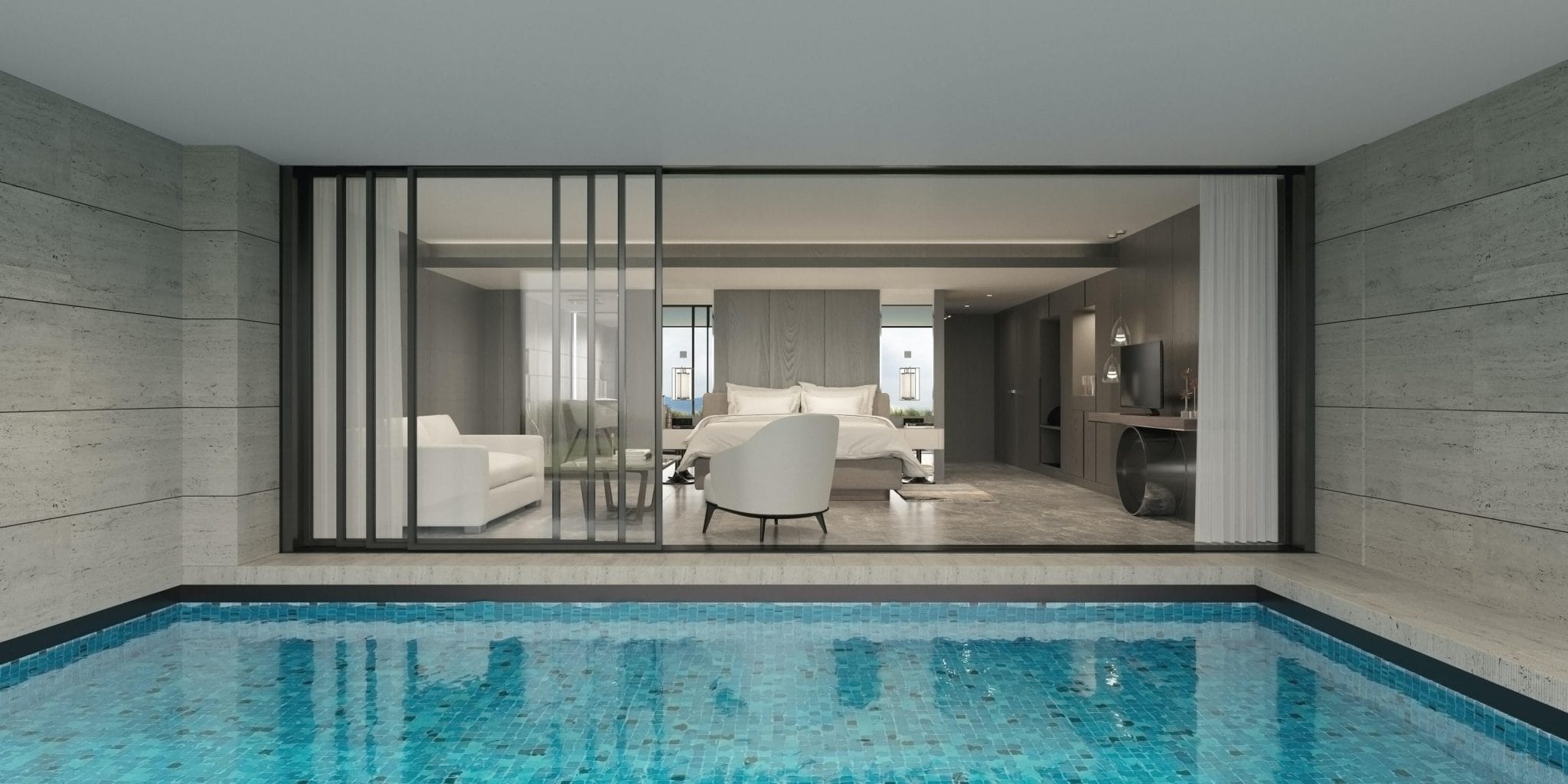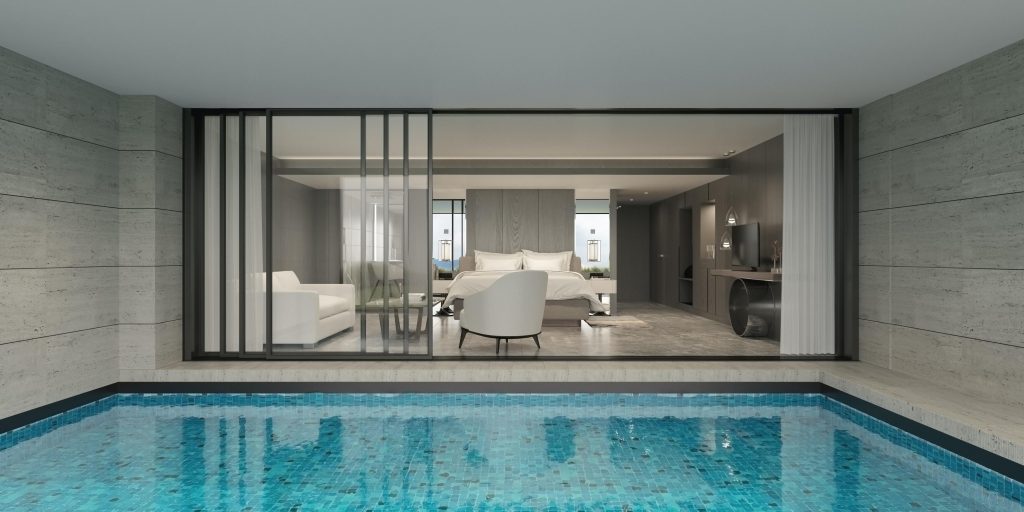 I mean, sure, we've all had flooded basements and they somewhat count as pools, right? But I'm talking about a proper pool – one that you have specifically installed in your basement. Ideal for those hot summer days when you cannot wait to take a dip in your own private pool, except your yard isn't big enough for a pool.
And you cannot have a pool inside your house – that wouldn't be a wise decision unless you have a gigantic bathroom. So the next best thing to have is a pool in the basement. An extra bonus is that since it's below the ground and covered, it won't heat up the water. So each dip will be cool and refreshing!
Create a Children's Play Area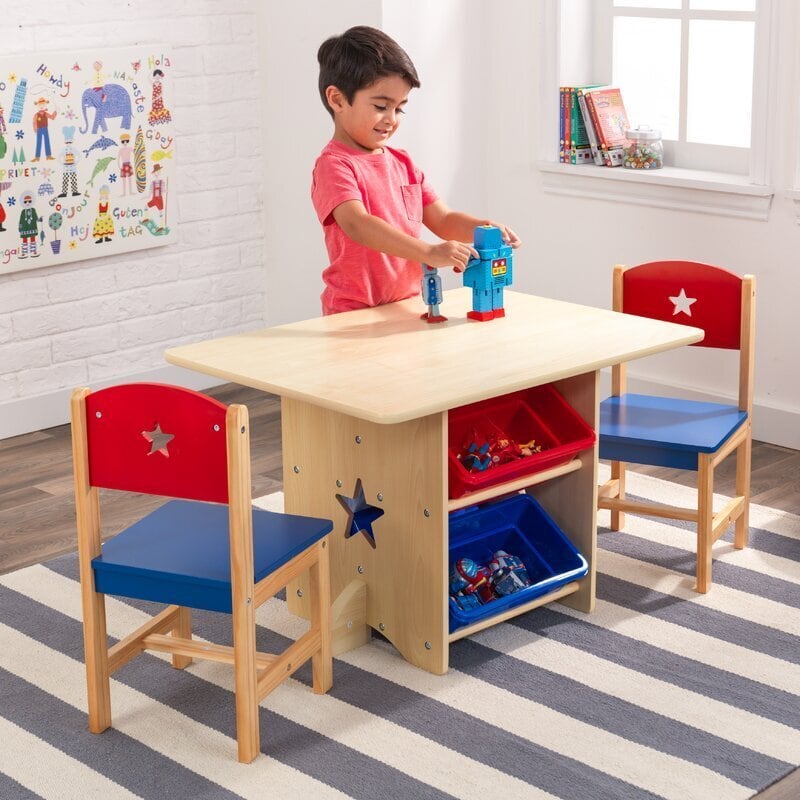 If you're a family person with kids around, you might want to create a basement play area so your kids can play there while you can get some quiet time for yourself.
There are a number of activity playthings you can install there. A camping tent or two – small swings, slides, seesaws, and others. To make it safe for kids, you can install kids' play mats in the basement. These mats are available in an interlocking pattern that's easy to setup. So you can rest in your room while the kids safely play in the basement.
Have a Second Living Room in the Basement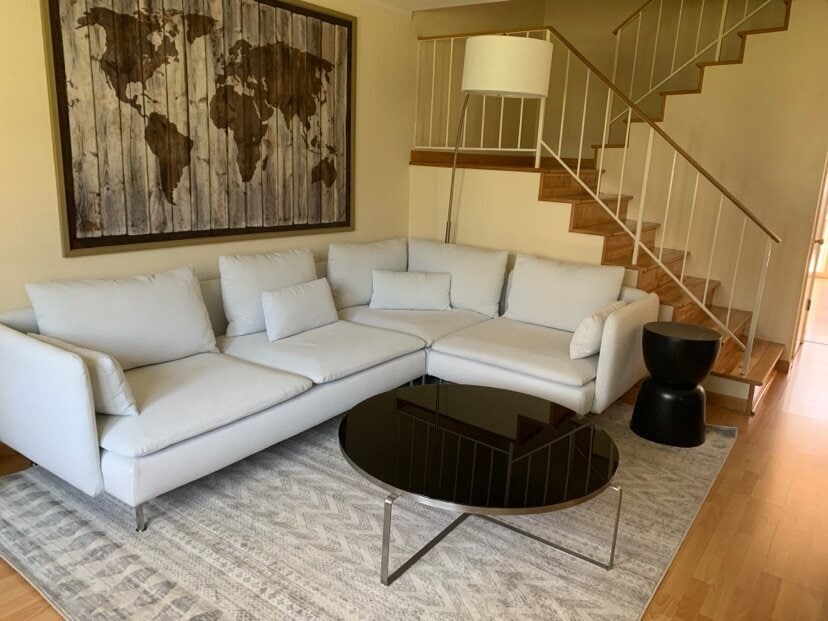 Why stick to just one family room when you can have two of them? If you have an unfinished basement that's not being used for anything specifically, turn it into a second living room. While the regular living room can be to entertain guests, the basement one can be for you to relax and unwind.
Or the basement living room can be a hidden living room that's open only to close friends and family members. More like a hideout where only special people are welcome. Make it more welcome and inviting by hanging a sign that says for special guests only.
Give Wings to Your Passion by Building a Music Room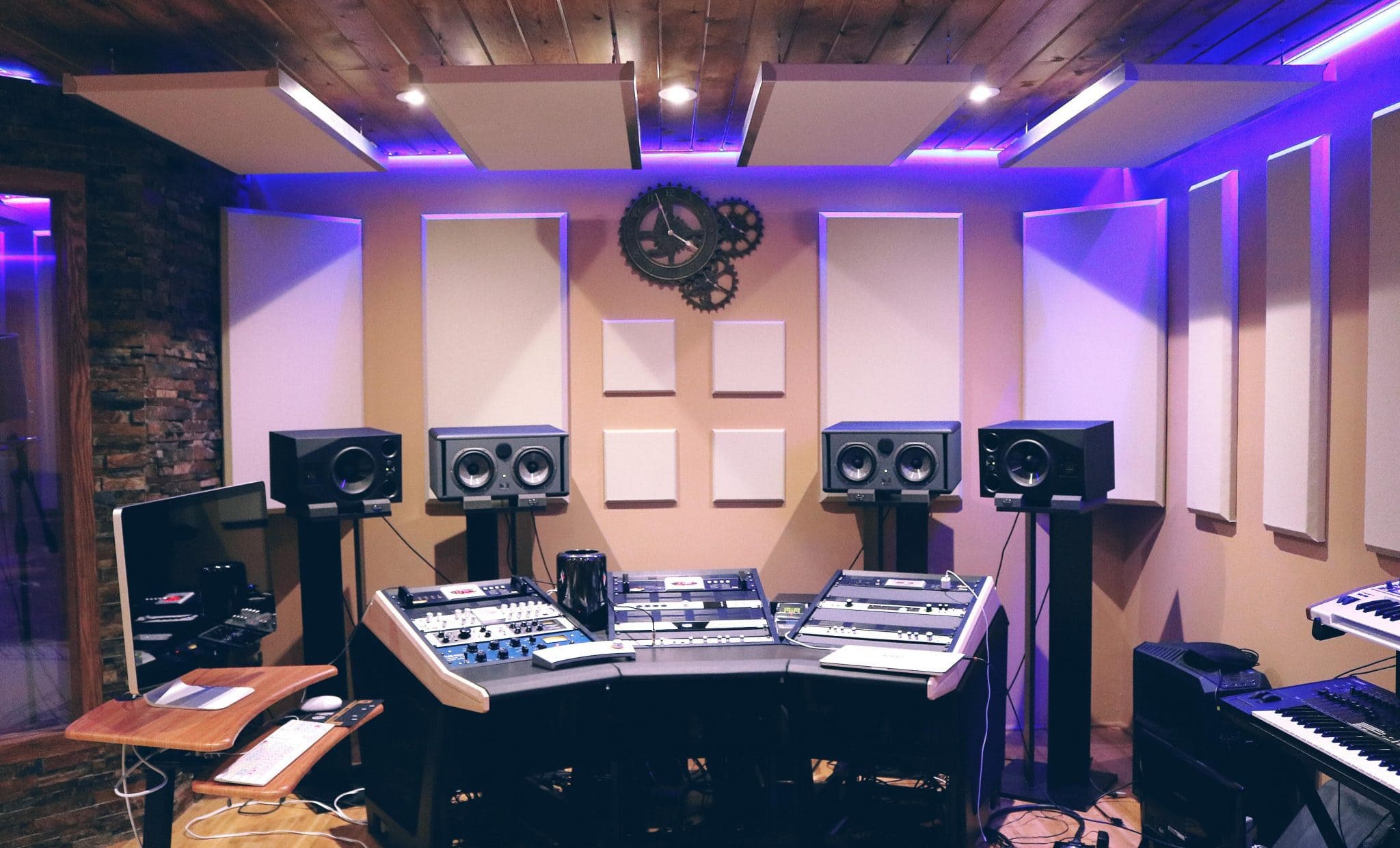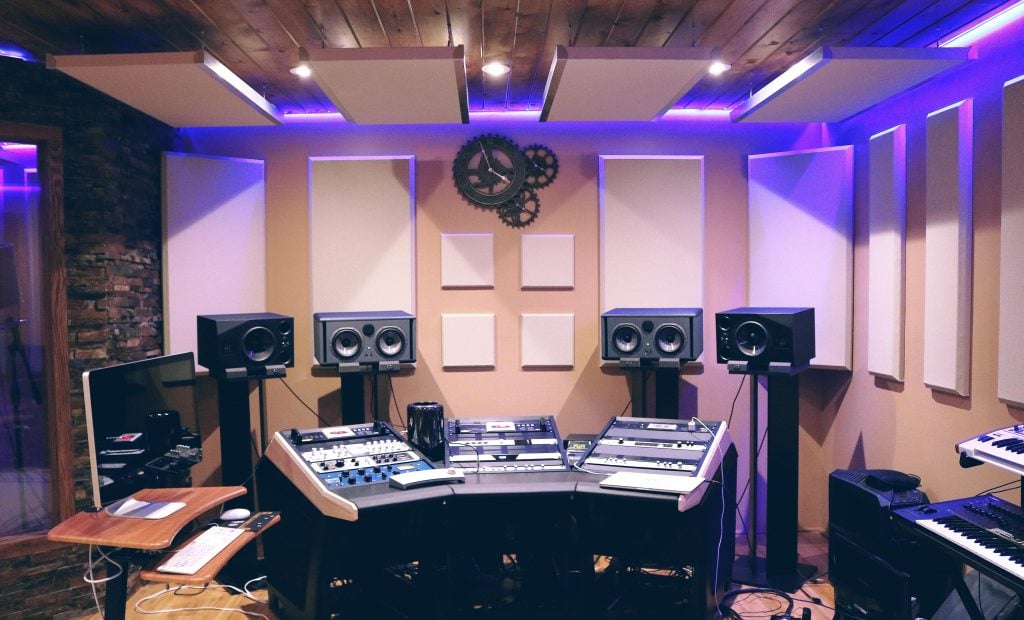 If music is what keeps you alive, give it a whole new place for itself. Soundproof your basement and you've got the perfect studio where you and your friends can jam. Create some songs of your own and let your passion find its way.
Whether you're young or old, music knows no boundaries or age restrictions. If it was your teenage dream to become a rock star, bring it to life now with your own place dedicated to music. Do you fancy drums? Or are you a guitar hero? Whatever your instrument is, now's the time to get back in the music scenario.
Create a Study Room for Kids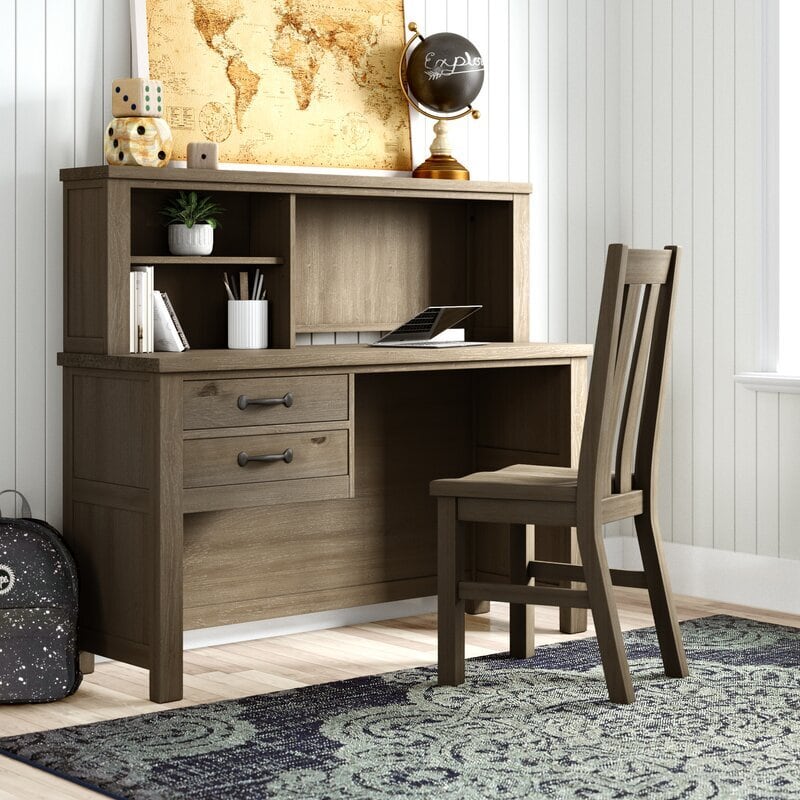 If you have a young scholar living in your home, you can give them their own dedicated space by building them a quiet little study room where they can solve their formulae or understand chemical equations. Your unfinished basement needs very little for this setup.
Just make sure the lighting is bright enough for studying and place a desk with a couple of chairs. That's it. Now your kid has a personal space of their own where they can sit and study without disturbance. It will also help them hold group study sessions with their classmates without any problems.
Turn Your Unfinished Basement into a Small Apartment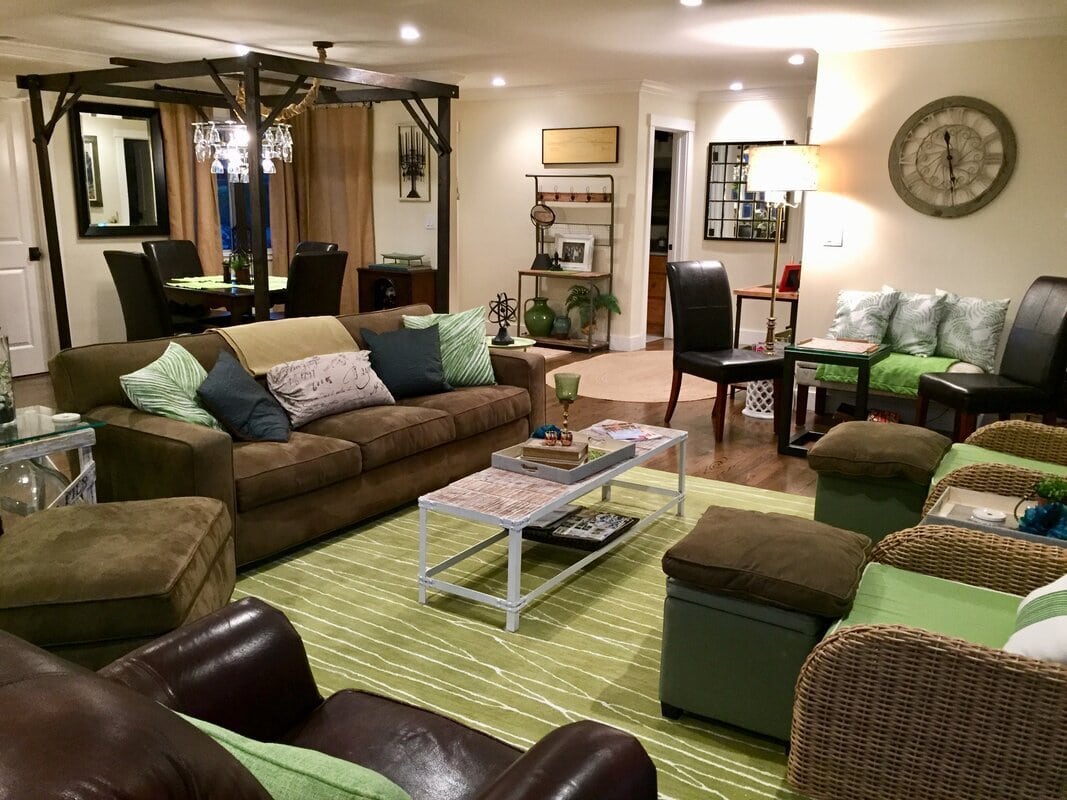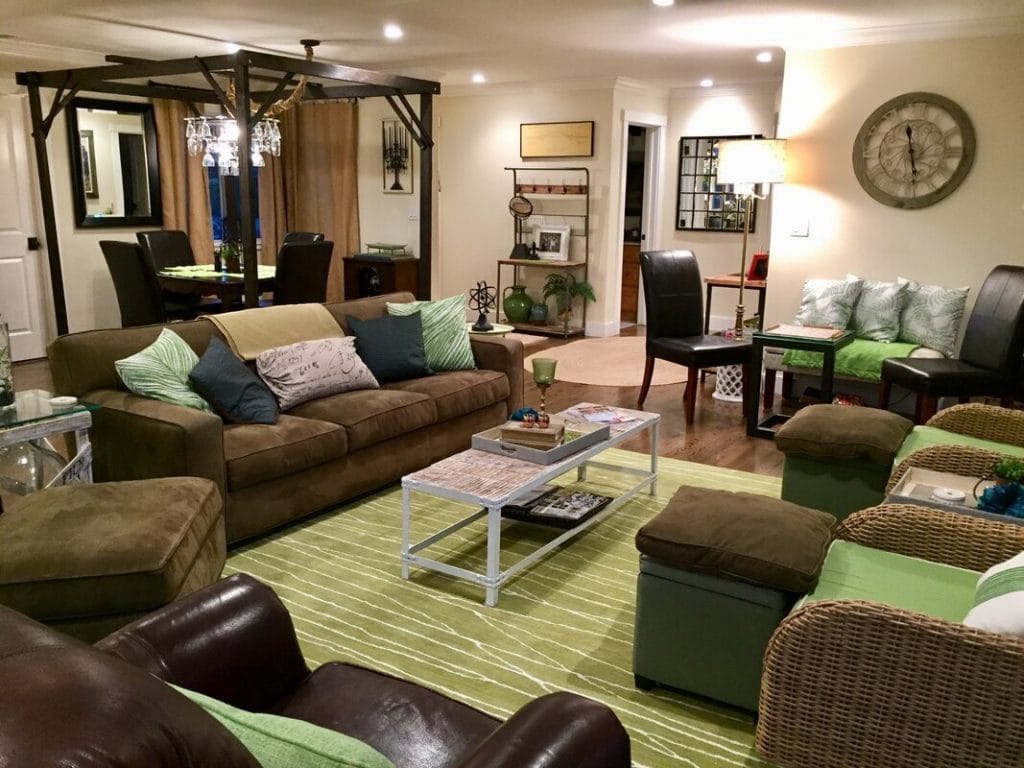 If you've got enough space in your bedroom, you can turn it into a small apartment. Club a bedroom, living room, and a mini kitchen in your basement. A kitchenette can have all the basic appliances along with a small island.
Boundaries can be set up to create a bedroom and a bathroom. This apartment can be rented out to get extra income or you can use it to house your college kids as they look for a job and move out. Since it's an unfinished basement, you'll need to check the wiring and other details before you set up an apartment there.
Build a Basement Fireplace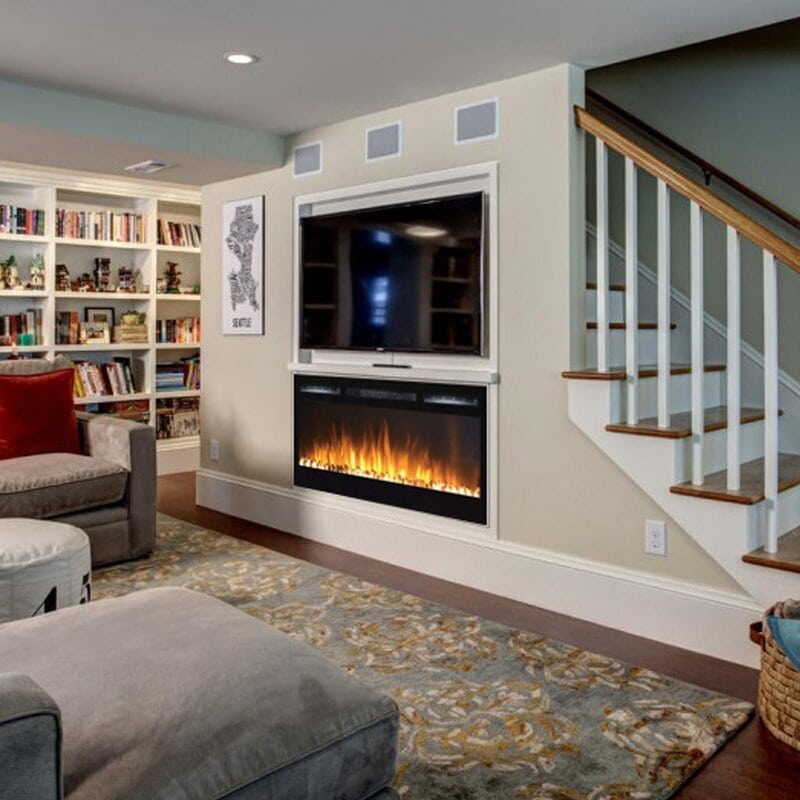 Get a wall-mounted electric fireplace to get warmth and a nice little cozy space of your own. Even if your unfinished basement is small, you can still install an electric fireplace there. These fireplaces can be mounted in the staircase wall. Which means it doesn't need a lot of space.
Of course, if you do have enough space in your basement, you can build a comfortable nook where you can sit and enjoy the "fire" while sipping on hot cocoa. In the pic, there's an electric fireplace along with a complete library where you can sit and enjoy your favorite book.
Create a Home Office for Work from Home Assignments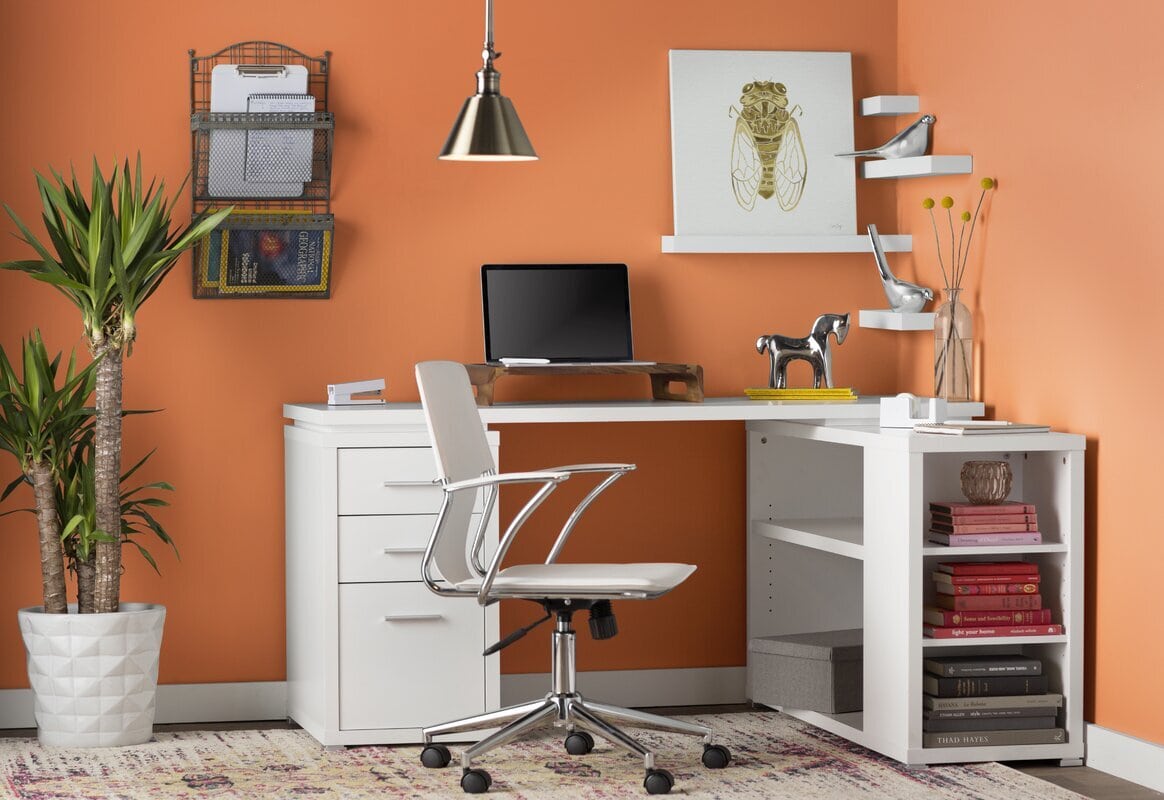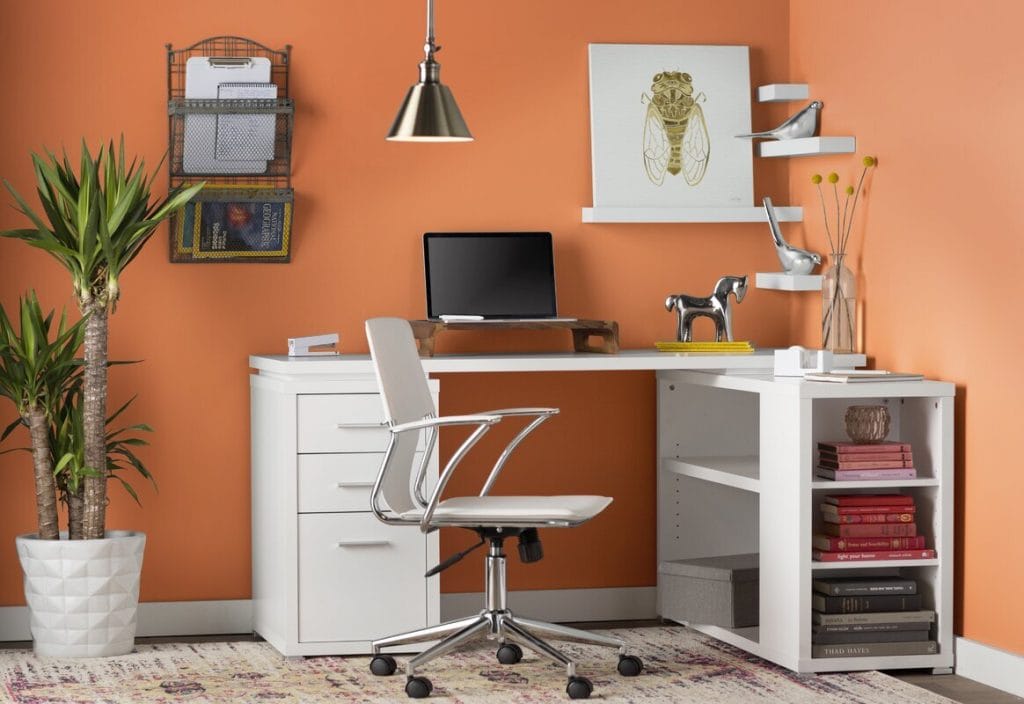 This idea will work even if you have a small basement. Whether you're a writer or run an online business, you'll be working from home. With the internet affecting our lives, there are a number of Millenials who depend on the internet for their living.
If you're a work-from-home kinda person who offers online services, you'll need a quiet corner in your room that you can designate as your home office. If you don't have an extra room for that, you can use your basement as your home office. This will make sure that all the noise of everyday life is left upstairs while you work on your ideas in your basement.
Create an All-Purpose Flex Room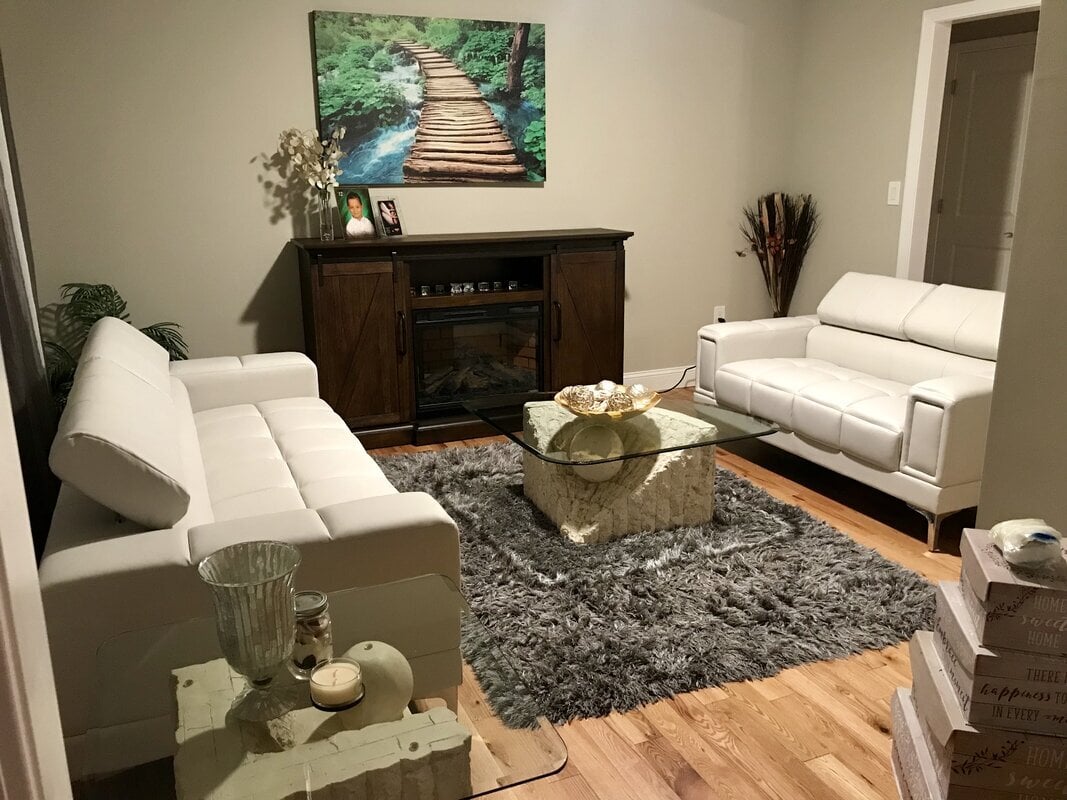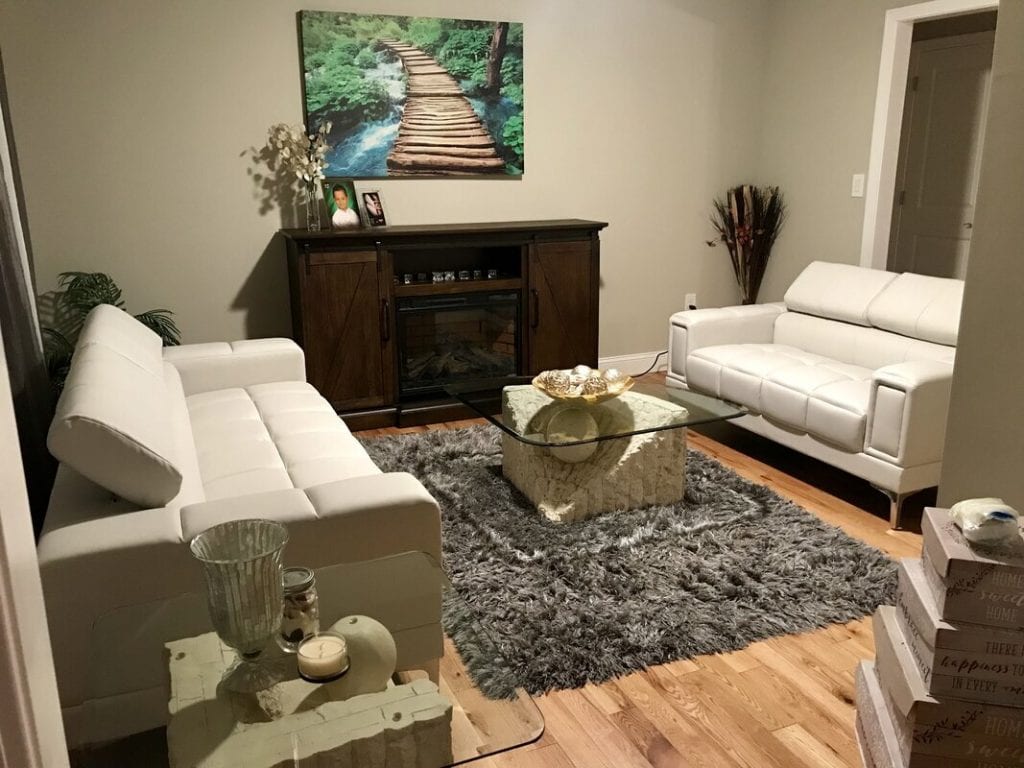 A flex room is a room that can be used for a number of things. Add a couch and it's a living room. Add a small bed and it's a bedroom. Add a TV and it's also a media room. Place a counter and it's a coffee bar. A flex room can be used for just about anything you want. Have an extra guest and don't know how to accommodate them? The flex room's at your service.
If you cannot build a small apartment in your basement and you cannot decide what types of unfinished basement makeover you want, the flex room will be perfect for you.
Build a Basement Conference Room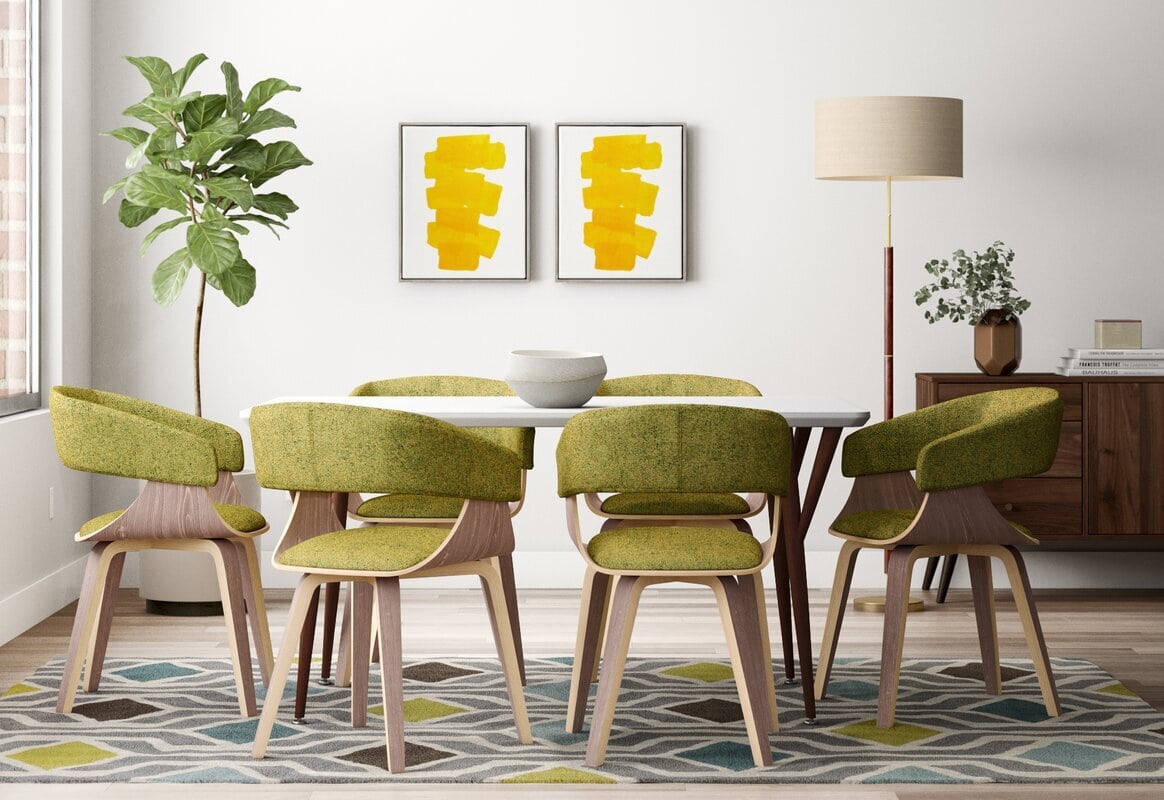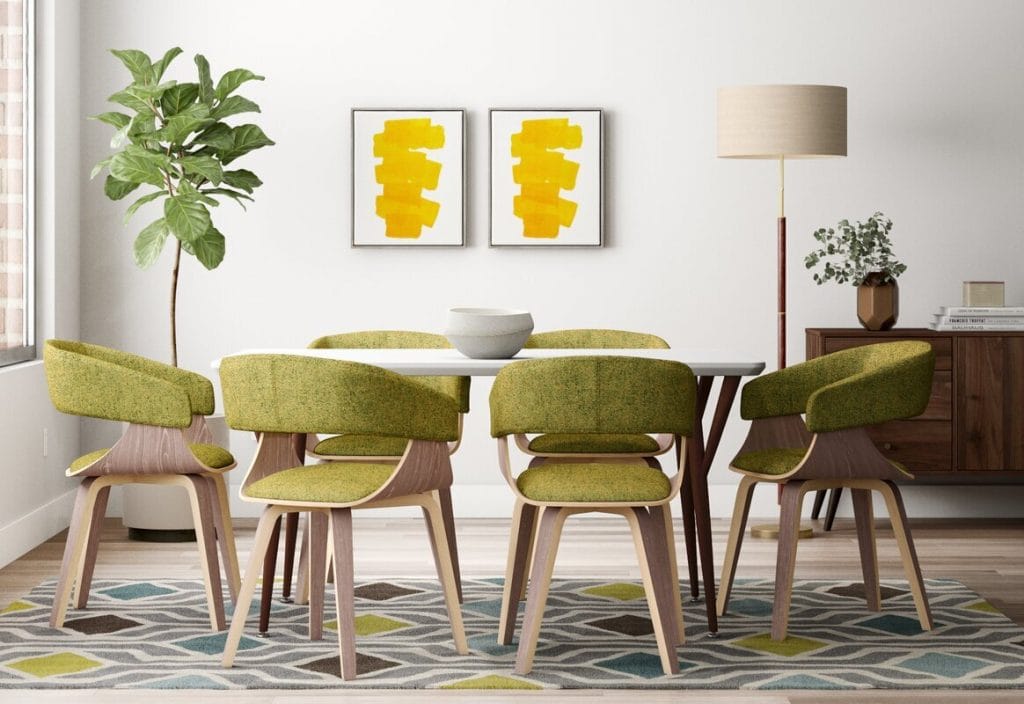 If you want to invite your employees, colleagues, or associates for a business conference, a basement can be the perfect place for that. Plus, a basement conference looks mysterious and gives the feel of a spy meeting.
All you need is to add some bright lighting, a table, and some office chairs. A screen will help too, as you might need to showcase your ideas in the digital form.
A conference room can be made in a small basement as well. A basement will give you the peace and quiet you'll need in a regular conference room.
Get Your Very Own Casino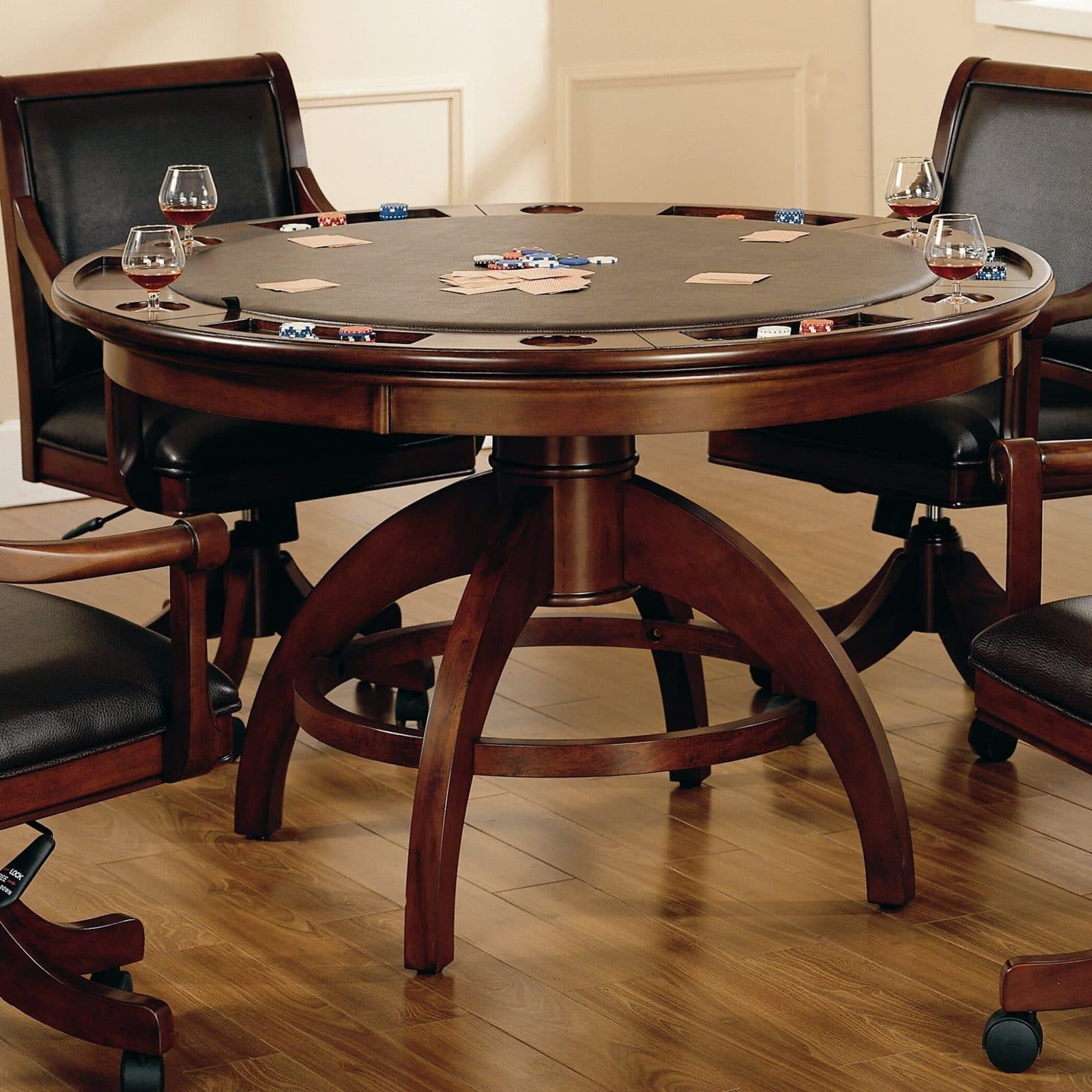 If you and your friends are fond of card games, it's best to put a poker table in the basement and call it your mini-casino. You can also play other games such as blackjack. And when you're alone, care for a game of solitaire?
There's so much you can do in your own mini-casino. And you don't even need chips to play. It's your own universe. Play as much as you want. Wins and losses are divided among friends. All you need is the right table and a few chairs to sit around it.
Create a Basement Gym or Yoga and Meditation Room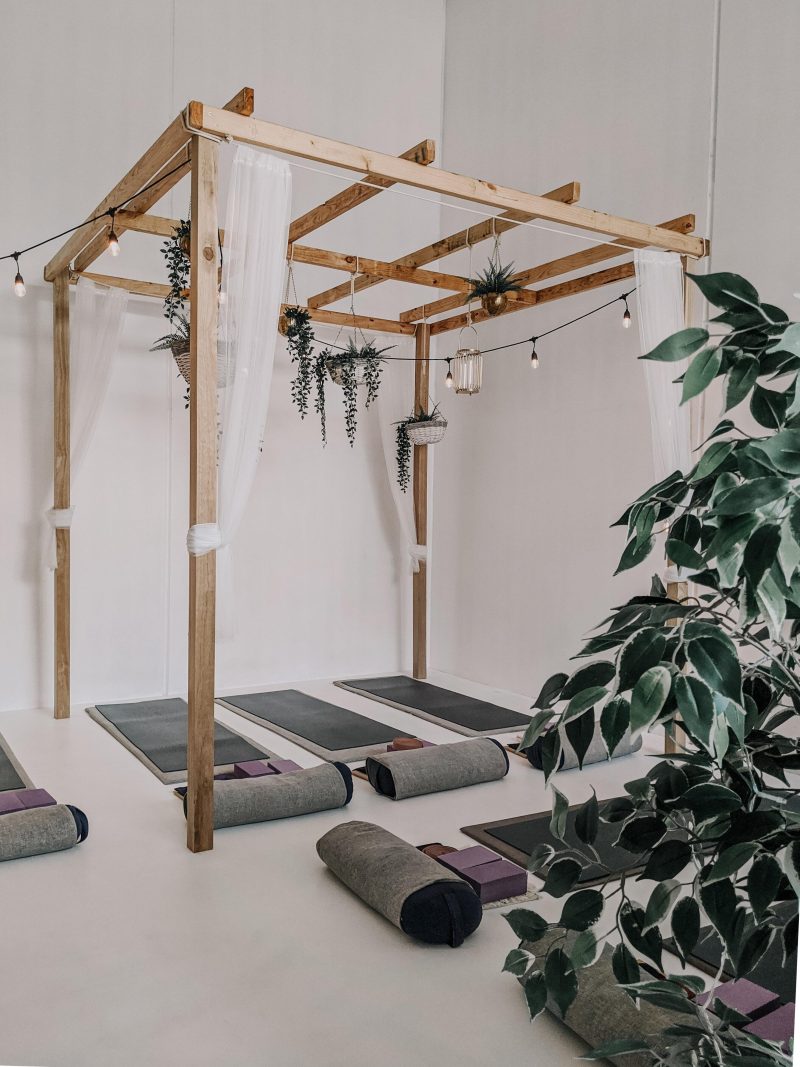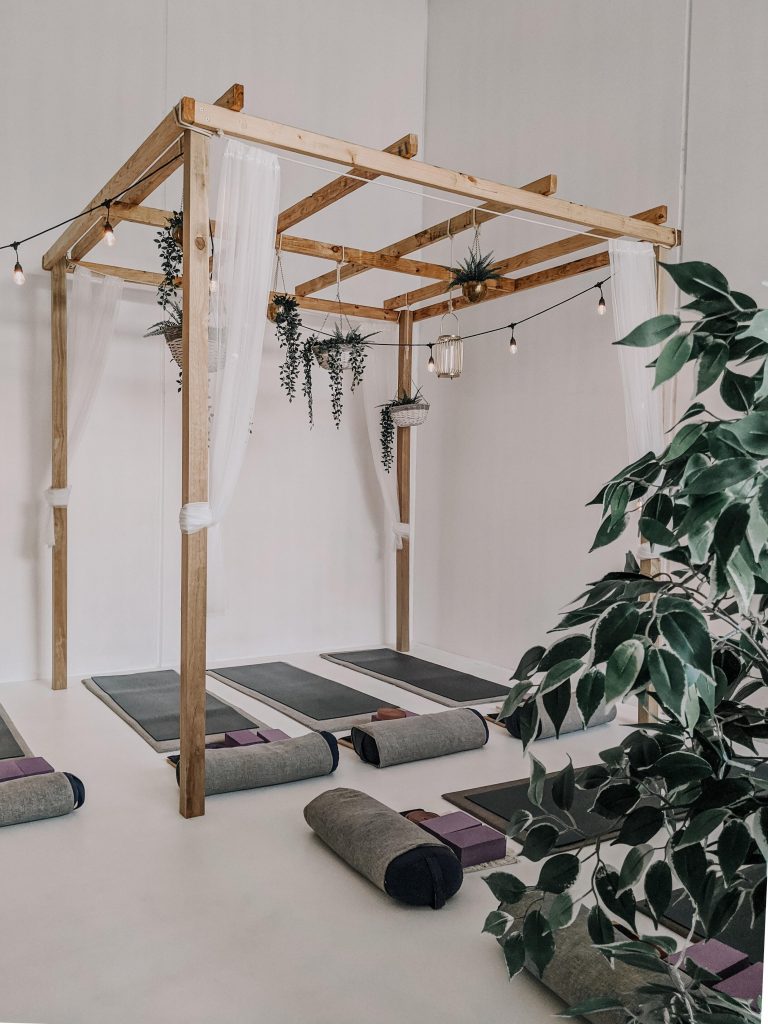 You need very little stuff for this. If you're into yoga and meditation, your basement can be the perfect place for it. Cut yourself from the entire world as you enter Zen mode and practice breathing exercises.
Get yourself some yoga mats and put a statuette of Buddha to get the real feel of meditation. You can even install a tiny fountain in the basement because the sounds of water are stress relievers and can help you in your meditation.
Turn the Unfinished Basement Into a Sewing Room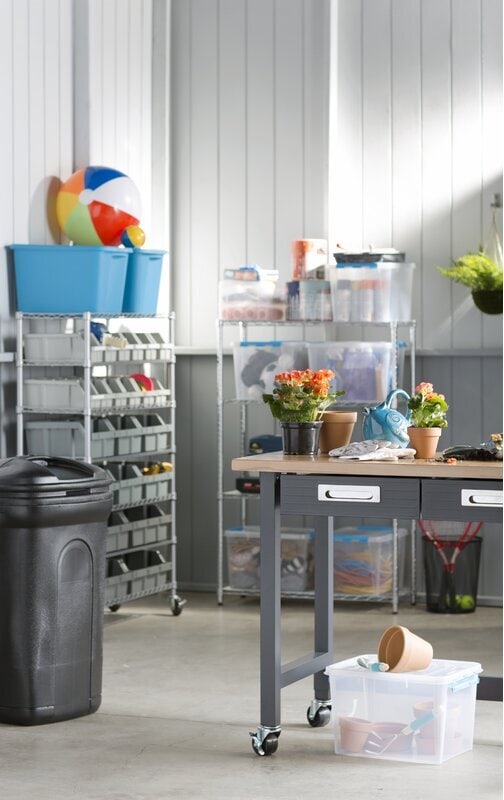 I've heard about many people who quit their regular jobs because they started earning from their sewing hobby. If you're an Etsy seller or have a website of your own, you'll need your own space where you can sew in peace.
Sewing is a calming hobby, or so I've heard. Create your own dresses and make beautiful gowns for your clients. There's so much you can do if you know sewing. In fact, sewing is so vast in itself, there are so many subcategories under it. If you're a lover of sewing, you'll need a separate space for your machine. And your unfinished basement can be ideal for that.
Create a Video Game Room in Your Basement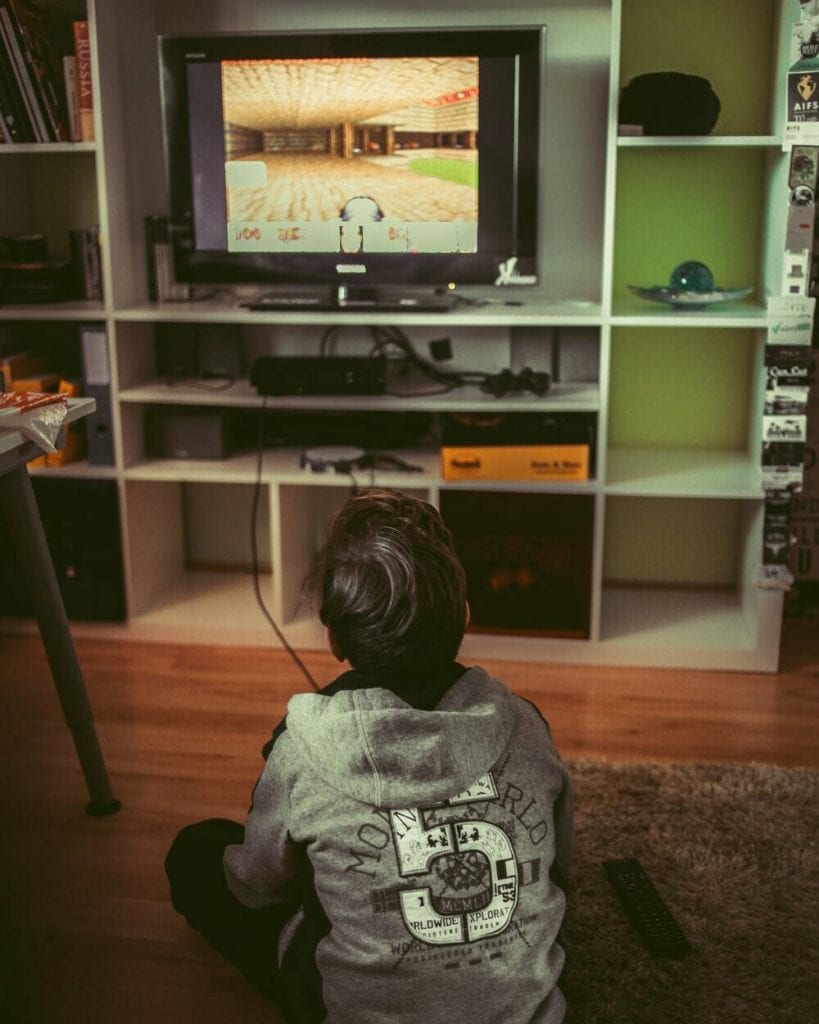 Whether you're a PlayStation 4 Pro fan or an Xbox One X buff, you know video games are for life. And you don't want anyone to disturb you when you're on a mission. Killing terrorists isn't easy and you know it.
Video game lovers are simple people. They don't need a lot of room. Give them their game and a decent seating place and they won't move for hours. If you can relate to it, try building a game room in your basement. You wouldn't want to leave it, I promise.
So Many Options – What to Do?
When it comes to finishing an unfinished basement, there are so many amazing ideas that it's easy to get confused. Sure, you need a gym but a coffee bar is cool too. And yes, you'd definitely want an extra bedroom but the kids' activity area is just too irresistible.
You need to measure your priorities and basement size and then decide the kind of setup you'll need. And if you can't decide, just remember you can pack a number of things in one flex room.